Posted on Sunday, January 9th, 2022

I'm still buried in snow, but Blogography will carry on... because an all new Bullet Sunday starts... now...

• Return! Okay... we already have a contender for Most Remarkable Story of 2022: Abducted son finds family by drawing map of village he last saw aged four. His hand-drawn map is remarkable considering is was made from memories of 30 years ago. And then there's another layer of remarkable coming from the fact that people were able to help him find his original village by looking at his map and remarkable because he was reunited with his mother...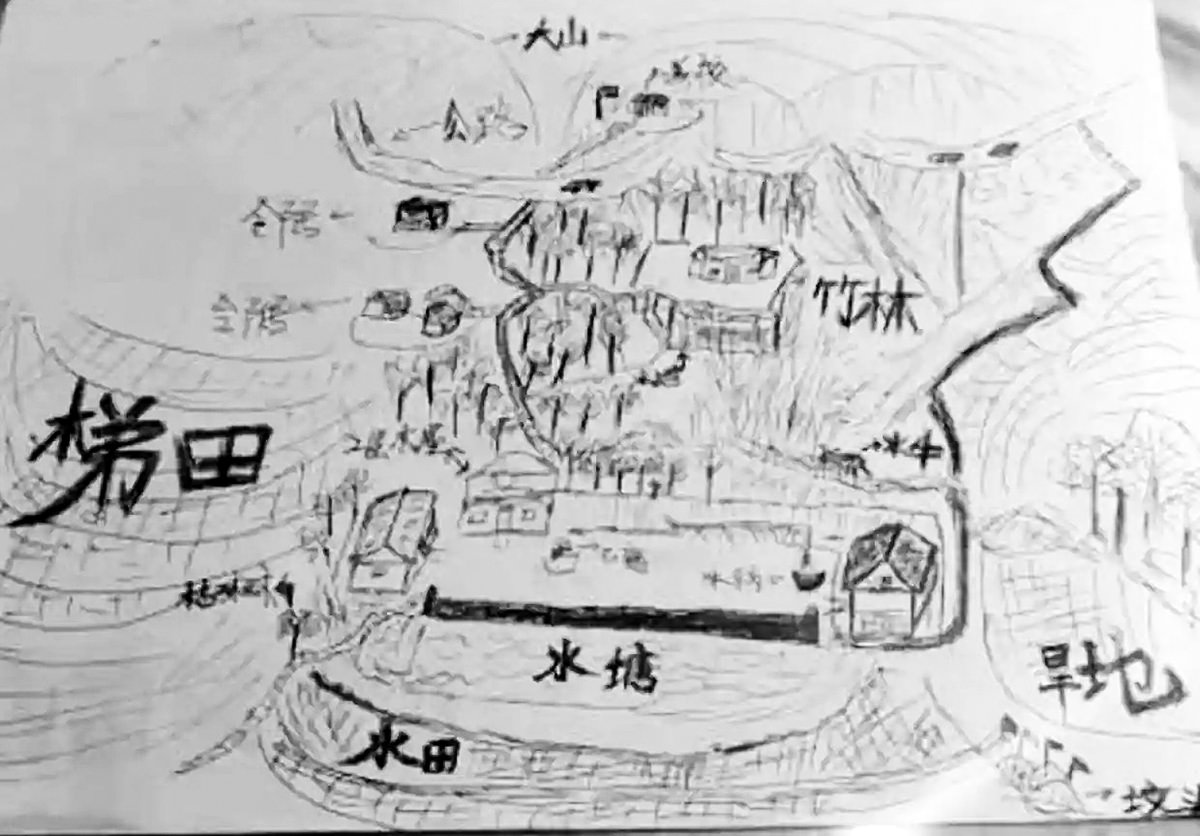 "Abducted in 1989, Li was sold to a family in Lankao, more than 1,100 miles away. Child abductions are common in China and Li was probably taken because the family wanted a boy."

• Aliens! A big surprise last television season was Alan Tudyk in Resident Alien. They really went for the jugular with the concept, which is based on a comic book series I liked. Now season two is imminent...
Looking forward to it, Dr. Vanderspeigle!

• Lara! I passed on the Tomb Raider reboot because it didn't get a terribly good reaction. But it was on sale a while back, so I bought it. Finally got around to watching it and I really liked the film! Some of the reviews I read said that the actor playing Lara was wooden and boring. And I'm like... did we watch the same movie? I thought she was excellent. Though... Angelina Jolie has this wry delivery with a hint of amusement that worked so well in her two Tomb Raider films. I just wish she had better stories to work with.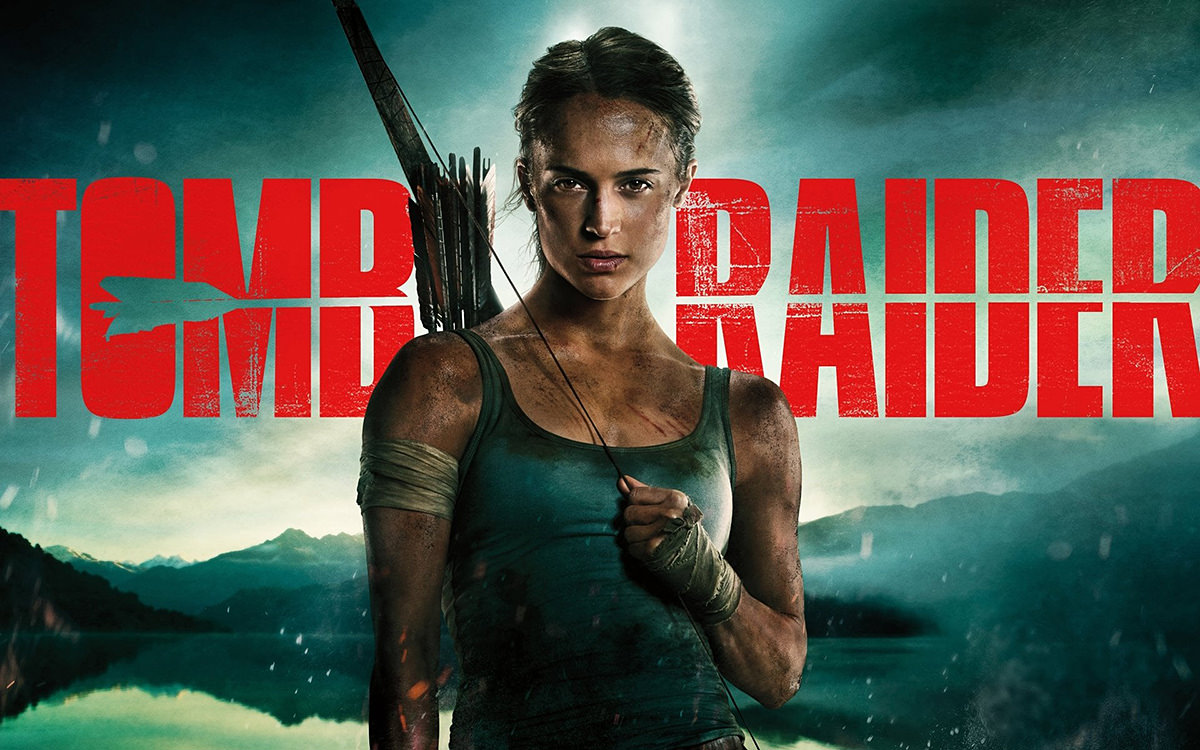 I hope that the sequel manages to get made! (UPDATE: Apparently it's in active development, COVID-willing, and will be titled Tomb Raider: Obsidian! Nice!

• Free Ride! Okay, this is pretty great...
My favorite part of visiting Costa Rica (after the natural beauty of the country) was the sloth sanctuary that we got to visit. They are such remarkable creatures.

• Hole of the Tiger! ZOMG! Lego made the Year of the Tiger piece anatomically correct! Kinda. Still a few things missing, but... nice! (here's a link in case TikTok is being a dick)...
And, yes, Survivor's Eye of the Tiger is playing through my head right now.

• Paid! Yesterday I needed to make bread because my sourdough starter hadn't been used in almost two weeks. But I forgot that I had used the last of my yeast last time. And while I could make sourdough bread without it, I didn't want this to be an all-day affair. Then something weird happens. I didn't think "I better make sure that I grab my wallet so I can pay"... instead I think "I better make sure that I grab my iPhone so I can pay with Apple Watch." And since Washington State hasn't done a damn thing to start implementing digital driver's licenses, THEN I think "I better make sure that I grab my wallet in case I get pulled over." I truly long for the day that I don't have to carry a wallet at all. But I'll probably have to move to a more forward-thinking state than mine so that's actually possible. Because knowing how utterly incompetent Washington State legislators are at moving anything forward except higher taxes... digital driver's licenses ain't happening here any time soon.

• COVID? Last Friday I was going to take a third COVID test just to make sure I wasn't carrying 'rona to Christmas (my previous two were negative)... but then I woke up that morning and smelled the horrendous dump that Jake took and figured I'm probably good. Though the smell was so bad that I'm guessing it could break through even COVID loss of smell! If anybody else wants tests, I've been ordering directly from iHealth Labs... which has a CDC-recommended antigen test available. They are running behind on orders right now (not surprising) but they do eventually come. Omicron may be "less bad" than Delta (except for young kids, apparently), but it is still causing hospitals to fill up (even in my local hospital, they're recording a rise in admissions), so it's nice to know if you should isolate. Fortunately data suggests that the vaxed adult population has been able to avoid hospitalization (for the most part) even though the current vaccine wasn't designed for it. Really, really hope that they offer up an Omicron Booster soon. That will better prepare our bodily defenses against what gets mutated into next (Lord help us).

And that's all the bullets I can muster this fine Sunday.
Posted on Thursday, January 13th, 2022

Despite having some of my favorite comic book characters, DC Comics totally shit the bed with their cinematic blunders. With the exception of Wonder Woman, I haven't really liked anything since Christopher Nolan's Batman trilogy wrapped up. And before that only three movies were really worth anything (Superman, Superman II, and Batman). Everything else was pretty much shit.*
Until James Gunn's The Suicide Squad. It was big, bold, bloody, funny entertainment... that was pretty faithful to the idea of the comics. I enjoyed it quite a lot. James Gunn had once again taken a D-list super-group and turned them into something fun (just like he did with Guardians of the Galaxy before this).
But James Gunn wasn't finished.
As he was making The Suicide Squad, he saw potential in one of the more outlandish characters... Peacemaker. A man who wants peace so bad he's willing to fight and kill for it. And so he developed a television series for HBO Max featuring John Cena and some of the other cast from his movie.
The result is just insane. But incredibly funny and entertaining. I mean, just take a look at the opening credits...
And even that doesn't really prepare you for how off-the-wall bonkers the show is. I love it. It's deeper than you'd expect it would be. And from the first three episodes that got released, Gunn hasn't just done the Peacemaker justice... he really pulled out all the stops to make The Vigilante interesting as well. In the comics he's deadly serious with a tragic backstory. In this interpretation, he's just plain nuts.
If you have HBO Max, Peacemaker is worth a look. If you don't, it may be worth getting it for a month once all the episodes have been released. Just be warned that it's definitely Rated-R entertainment.
I hope it goes on for more than a single season.

*And I am not exaggerating. All too many of the DC movies have, in fact, been shitty. Or worse...
1966 — Batman: Campy fun, but shitty.
1978 — Superman: The dawn of modern super-hero movies.
1980 — Superman II: Fantastic super-hero escapism, despite being butchered.
1980 — Superman II (Richard Donner Cut): Mind-blowing followup to the original.
1982 — Swamp Thing: Bad.
1983 — Superman III: Horrible.
1984 — Supergirl: Horrible.
1987 — Superman IV: The Quest for Peace: Utter shit.
1989 — The Return of Swamp Thing: Bad.
1989 — Batman: Imaginative "Tim Burton" take on the character.
1992 — Batman Returns: Best Catwoman ever in a campy, bad script.
1995 — Batman Forever: Shitty.
1997 — Batman & Robin: More shitty.
1997 — Steel: Shitty.
2004 — Catwoman: Shitty.
2005 — Constantine: Decent, but not the Constantine from the comics.
2005 — Batman Begins: Terrific reboot and a faithful take.
2006 — Superman Returns: Sad rehash of the first Superman movie.
2008 — The Dark Knight: One of the best super-hero movies ever made.
2009 — Watchmen: Acceptable interpretation, but deviated too much from the book.
2010 — Jonah Hex: Shitty.
2011 — Green Lantern: Shitty.
2012 — The Dark Knight Rises: A good finale to the Nolan trilogy.
2013 — Man of Steel: Utter shit.
2016 — Batman v Superman: Dawn of Justice: Beyond shitty.
2016 — Suicide Squad: Meandering mess.
2017 — Wonder Woman: Fantastic, but deviated from the mythology too much.
2017 — Justice League: Utter shit.
2018 — Aquaman: Acceptable, but not great.
2019 — Shazam!: Horrifically shitty.
2019 — Joker: Bad.
2020 — Birds of Prey: Acceptable, but not great.
2020 — Wonder Woman '84: Grotesquely shitty... one of the worst movies ever made.
2021 — The Suicide Squad: A fun-filled bloody adaptation that totally worked.
Posted on Sunday, January 16th, 2022

New year, new surge in the pandemic. But some things never change... because an all new Bullet Sunday starts... now...

• Tokyo! I love major cities. They have a life to them... an excitement... that you can't find in rural areas (which I also like). One of the most fascinating cities to me is Tokyo, Japan. I've been six or seven times, and every time I feel very much at home. One of the best parts of Tokyo is the public transportation system. It's phenomenal... and very hard to explain because you have to experience it to understand it. This video gives it a try...
But the best way to experience Tokyo without visiting Tokyo? Watch the movie Lost in Translation. It always takes me back. I sure would like to visit again one day.

• Emoji! This website shows the relative scale of a bunch of emojis. It's pretty clever. If you visit, you have to scroll down for the show to start.

• W_RDLE! I've been playing Wordle for a few weeks. So far I've never lost, but I've yet to win in under four guesses either. I don't know if that makes me a success or failure at the game, but it's pretty much an essential morning activity while I wait for the cats' breakfast alarm to go off.

• Inexplicable Success! LOL. Robert Langdon would suck at Wordle. I'm happy that people are piling on The Da Vinci Code now. It pulled from far better books with a mediocre story that was inexplicably weird and dull at the same time...
I had hoped that the movie adaptation would elevate the material given that Tom Hanks was involved, but it just sunk the material further for me.

• Gemstone! One of the bigger surprises to come out of 2019's televisionscape was The Righteous Gemstones. It was a fascinating and hilarious look at a televangelist family with secrets threatening to tear them down. And now Season 02 has arrived with more temptation for HBO viewers...
So far it's not really taking off like the first season, but I'm hopeful it's building to something. More than a few shows can't manage to recapture what made them great out of the gate.

• Hookup! Don't you hate it when a once good television show just keeps collapsing into a black hole of awfulness? The first season of Plan Couer (AKA The Hook Up Plan on Netflix) was great. Second season was not so great. Now the third season is absolutely horrific. Everybody has gone stupid. Elsa and her dumbass environmentalism crap that borders on insanity. Charlotte and her idiotic ignorance when it comes to money and... like... THE WORLD. Emilie and her rambling non-stop crazy. And I don't get it. WHAT HAPPENED?!? The people writing it thought "You know what? Smart romantic comedy is dead. Let's just throw everything that made the show good out the window and focus on nothing but shit, shit, and more stupid shit!" — So disappointing that this is how they're going out. I still like Maxime though. Oh well. It's the last season, so at least we won't be suffering even more in a fourth season.

And that's the end of bullets for me this Sunday.
Posted on Wednesday, January 19th, 2022

The only two heroes in Marvel Comics that I was invested in was Doctor Strange and Black Panther because DC Comics had nothing like them. As time went on and DC kept making bizarre creative choices, I slowly migrated some of my reading to Marvel, which had some very interesting things going on.
Enter Moon Knight.
The first I remember seeing him was in some reprint comic of a Spider-Man story (most likely Peter Parker The Spectacular Spider-Man #22). Or maybe it wasn't a reprint? I dunno. In any event, I bought the comic specifically because it had a very cool cover with Moon Knight on it. But I didn't become a true fan of the character until a series of backup stories by Bill Sienkiewicz. At the time I was a major fan of his art, and would buy absolutely anything he did. This series essentially turned Moon Knight into Batman (my favorite DC Comics super-hero), and I was definitely here for it.
The success of these stories led directly to Moon Knight getting his own title in 1980...
They attempted to differentiate Marc Spector and Moon Knight from Bruce Wayne and Batman by giving him multiple identities. It wasn't much of a change because Bruce Wayne adopted all kinds of identities over the years.
But then it happened.
Moon Knight was canceled and revived in a mini-series called Fist of Khonshu in 1985 (Khonshu being the Egyptian moon god that gave Marc his powers). Now Marc Spector didn't just adopt multiple identities, he literally had dissociative iodentity disorder (AKA "Multiple Personalities"). His power also grew or waned with the phases of the moon and were steeped in Khonshu mythology). With this one series, Marc Spector finally became more than "Marvel Comics Batman"... even if the way some of the material was handled ended up being a bit cringe by modern standards.
Eventually I kinda lost track of Moon Knight. He would pop up in team books I'd buy, but they last I remember buying a Moon Knight book was in the late 90's when yet another mini-series was getting some traction.
Fast-forward to today, and we're getting an Oscar Isaac Moon Knight TV series that looks to be leaning heavily into the dissociative identity disorder angle from the comics...
But boy is that "English accent" a show-stopper! Somebody on the internet compared it to Dick VanDyke's hilarious accent in Mary Poppins and now that's all I can hear!
I do very much like the way that his costume appears and wraps him like a mummy. Very apropriate, and something I don't recall seeing in the comics. But the moon symbol on the hood is weird and unnecessary given that it's huge on his chest. These kind of odd and distracting details are usually avoided by Marvel Studios (and embraced by the shittier DC Comics movies), so this is puzzling to me.
All I can say is that I am really, really looking forward to this series. It looks like a much more violent and unique take on the super-hero genre for Marvel Studios, which is probably why they moved forward with it. They try to make all the characters unique, which is quite a challenge given that they're all super-heroes from comic books. And, if nothing else, getting Oscar Issac to play Marc Spector is an interesting and talented choice.
So long as that "English accent" is used sparingly.
Really, really sparingly.
Posted on Sunday, January 23rd, 2022

The snow's a meltin' and Spring is on the way, but don't get too excited... because an all new Bullet Sunday starts... now...

• Mo Betty! Thanks to Brandon from One Child Left Behind fame for this absolute gem of a video featuring a story with both President Obama and Betty White (and, no, you don't have to be a fan of Barrack Obama to enjoy this)...
It's just amazing how many amazing Betty White stories are circulating out there. She touched a lot of lives.

• Abbot! Who is watching Quinta Brunson in Abbott Elementary? Genius. The show shining a spotlight on what teachers are facing in the school system... but it's a comedy which has jokes that really hit perfect. Plus it has Sheryl Lee Ralph, whom I adore in absolutely everything she's ever done... and she is a frickin' star in this show. Could not be more perfect. This part had to be written for her. Or maybe it wasn't and she's just that flawless an actor...
You need to watch this on ABC, Hulu, or ABC.com.

• Husbands! TikTok is a 100% bizarre place because you just know that half of it isn't original. So many times I'll see something I like then find out it was lifted from somebody else and wasn't credited. Take for example this one, which I loved because it's kinda hopeful for the future (here's a link in case TikTok is being a dick)...
But then you learn that he actually copied it word-for-word from another creator (here's a link in case TikTok is being a dick)...
Which was addressed in (you guessed it) yet another TikTok (here's a link in case TikTok is being a dick)...
It's like... on one hand... that's pretty shitty. But, on the other hand, it did lead me to the original guy's TikTok, which I now follow, so I dunno.

• Nightlife! I am trying my best to burn through as much Netflix as I can before I discontinue monthly service due to yet another rate increase. Right now I am binging Midnight Asia and it's absolutely wonderful...
I've experienced the nightlife in Tokyo and Seoul many times... and the show absolutely does them justice. I am not as familiar with Bangkok's nightlife, but it's a fun episode too. The other episodes are Mumbai, Taipei, and Manilla. Three cities I've never been to, but now I want to visit..

• Jacket! Whenever I see BOYCOTT! messages on my Facebook timeline, I usually take a pass. I just don't care. Dig deep enough and all big companies are likely trash. It's the reason for the boycott that interests me. Tucker Carlson is big mad that he's no longer sexually attracted to Green M&M because she isn't wearing high heels any more? Hilarious. The fact that people are boycotting M&Ms over Tucker Carlson wanting to fuck a piece of candy is epic. Then today I see Carhartt being boycotted and I'm like... "Their clothes are great... and they last a while because they're tough. Why are people boycotting them?" The answer? This private company is electing to have a vaccine mandate in order to keep their workforce safe. And I'm like WTF? I thought it would be because they encourage employees to kick puppies or something awful. Personally I applaud them for the move. Must make people a bit more comfortable to work there knowing a co-worker has less a chance of being a petri dish mutating a new strain of COVID. If you don't want to get vaccinated, you can just get a job somewhere else the same way you would if they started mandating a new uniform you hated. Simple. So I was like "I wonder if there's something I want to buy there? A new jacket maybe? I've been wanting a new jacket!" So I ordered one. — Sadly, they didn't have the style I liked in the Carhartt Brown color, because that would have been awesome. But even the black one has a nice-sized logo on the pocket. Looking forward to being screamed at the next time I go to the grocery store. "YOU SHOULD BURN THAT JACKET! DO YOU SUPPORT VACCINE MANDATES BY THE GUBERMINT TOO?!?" Not usually, no. But I'm so fucking tired of this COVID shit that I'm ready to change my mind, and if everybody got vaccinated so the shit would stop mutating unchecked then maybe it would finally... finally... end.

• LOLZ! The funniest thing I've seen all month (here's a link in case TikTok is being a dick)...

• LOLZ2! The second funniest thing (here's a link in case TikTok is being a dick)....

And I think that's enough for my Sunday bullets.