I hate to say it... but I was a bit underwhelmed by WandaVision and The Falcon and The Winter Soldier. WandaVision was not what I was hoping to see from those characters and The Falcon and The Winter Soldier was too convoluted and the overall story was lacking (though the magical chemistry between Anthony Mackie and Sebastian Stan made it totally worth watching).
Then came Hawkeye and Marvel Studios totally redeemed themselves. That series was SO good. Very faithful to the original Matt Fraction and David Aja comics and incredibly entertaining thanks to fantastic performances from Jeremy Renner and Hailee Steinfeld (not to mention every other actor in that series... it was impeccably cast). All of a sudden I was excited for the Disney+ series again.
Then we got the trailer for Moon Knight and that looks fantastic too.
And now Ms. Marvel...
The original Ms. Marvel comic book series was great. I absolutely loved how it blended so many elements into something that felt new. If you haven't read it, you should really take a look.
When I heard that the character was coming to the MCU, I was thrilled. But also worried. Because Ms. Marvel's powers are essentially Mister Fantastic (of the Fantastic Four) but come across more like Plastic Man. Since Fantastic Four is coming to the MCU in their own movie fairly soon... it would be weird to have the stretching/distorting powers already belonging to an existing character...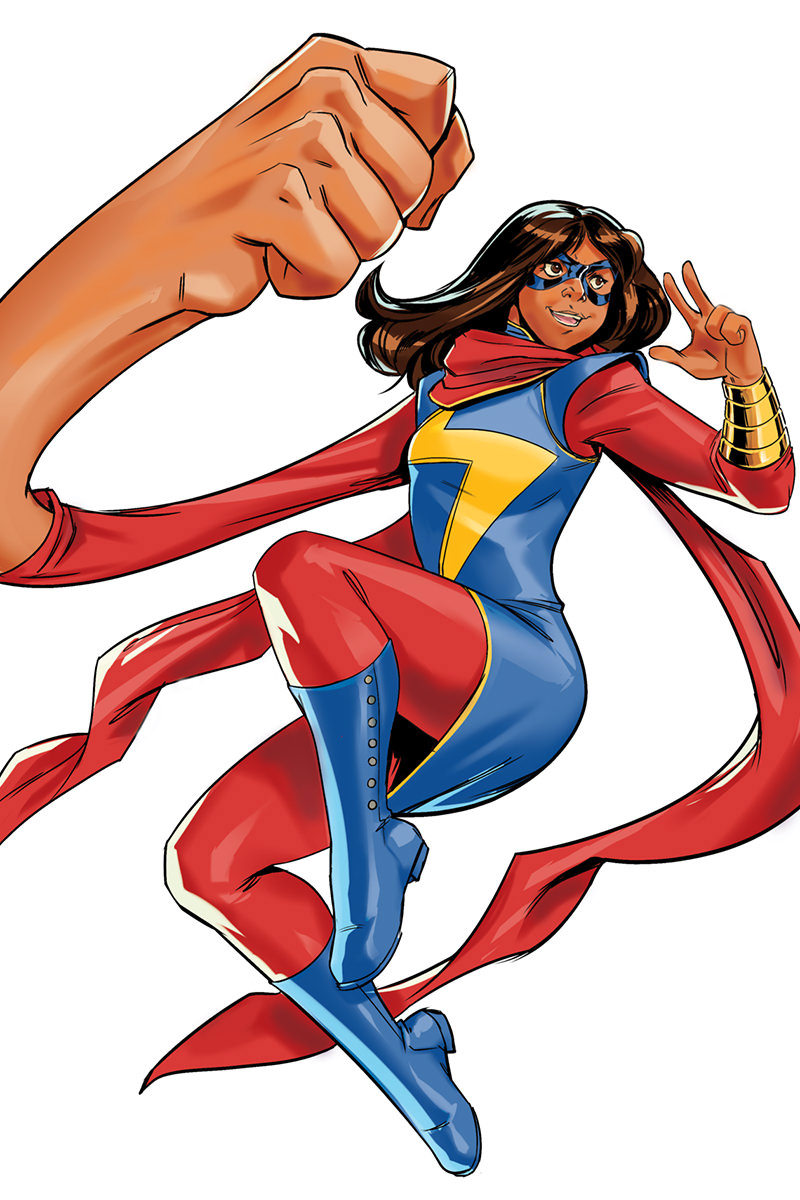 @2022 Marvel
But (fortunately) Kevin Feige and Marvel Studios aren't falling into this trap.
So they adjusted Kamala Khan's powers to be more energy-based, like her hero, Captain Marvel. And they look fantastic, don't they? She's kinda got what we were hoping that Green Lantern would have... and yet it very much harkens back to her comic book powers with the giant fist projecting like that. Cool.
What's so wonderful about what Marvel Studios is doing is trying to give all their franchises a different feel. And Ms. Marvel looks completely different from anything we've seen yet. Sure, the Spider-Man movies have played on Peter Parker's high school life... but it wasn't rooted there. And now we have it, which will be fun to see.
Alas, we have to wait until June 8th... which seems a very long time from now.