Posted on April 15th, 2017

Originally, my guest room was upstairs next to my bedroom. Eventually I decided to move the guest room downstairs so that everybody has a bit more privacy. This left me with an empty room that I decided to turn into an office.
And so I moved a desk and some shelving into the spare room and all was good.
Except the cats decided that they wanted the room. Anything I put in there was immediately thrown on the floor and shredded.
I finally got the message and removed my office stuff. Then I tossed in a litter box, some toys, and a couple cat tunnels. The cats wasted no time taking it over. They have their own play room now and they love it.
And while I usually work from the couch so I can watch television, every once in a while I still need a desk to work at. And so I dug out the laminated slab from my garage that used to be at the head of my stairs... extended it... re-covered it in leftover wood from my floors... then bolted it to the walls.
Voilà... my beautiful new desk...
I then built a roly cart for my laser printer since I didn't have room for it on the desktop.
Needless to say, Jake and Jenny wasted no time taking over my new office space. Just like they have every other space in the house.
Posted on April 14th, 2017

And so I've finally converted my garage to a woodworking shop for the season.
Now it's just a matter of working through the projects on my list for 2017...
Built-in desk for reading nook (with printer cart).
Back patio fence
Back patio bird feeder pole.
Catio run to sun room extension.
Catio grass bed and toy wall.
Catio climber/scratcher posts.
New farmhouse bed for guest bedroom.
Wall bed for

office

cat's play room.
Closet shelving and organizer.
New kitchen cupboard and drawer facings.
Living room kitty condo.

Office

cat's play room kitty condo.
Collapsible wall-mount tool bench.
Collapsible miter saw and table saw closet.
How many projects I get through depends on how much time I can scrape together over the summer.
But I'm starting now.
Posted on March 27th, 2017

Call me paranoid, but home security is something that I take very seriously. In addition to having electronic door locks, motion sensors, breakage sensors, trip sensors, and three sets of security cameras, I've got a very cool system that ties it all together with a redundant processor and independent power supply.
One set of cameras has battery backup and records to a secure local location. That way, if the power gets cut or the internet is down, I still have recordings of everything that goes on. The other two sets of cameras record to separate locations in "The Cloud" and are far more fun. The NestCams are my favorite, having really good optics and the best-of-class online storage. I pay for the 10-day option... which is more than I need, but the least you can get... which does have the side-benefit of browsing backwards in time.
This morning as I left for work I noticed that the snow had completely melted from my yard, and made a GIF from snapshots of the past ten days...
Pretty amazing given that this shot of my yard was taken on February 8th where the snow was over 6-feet tall and piled out into the street...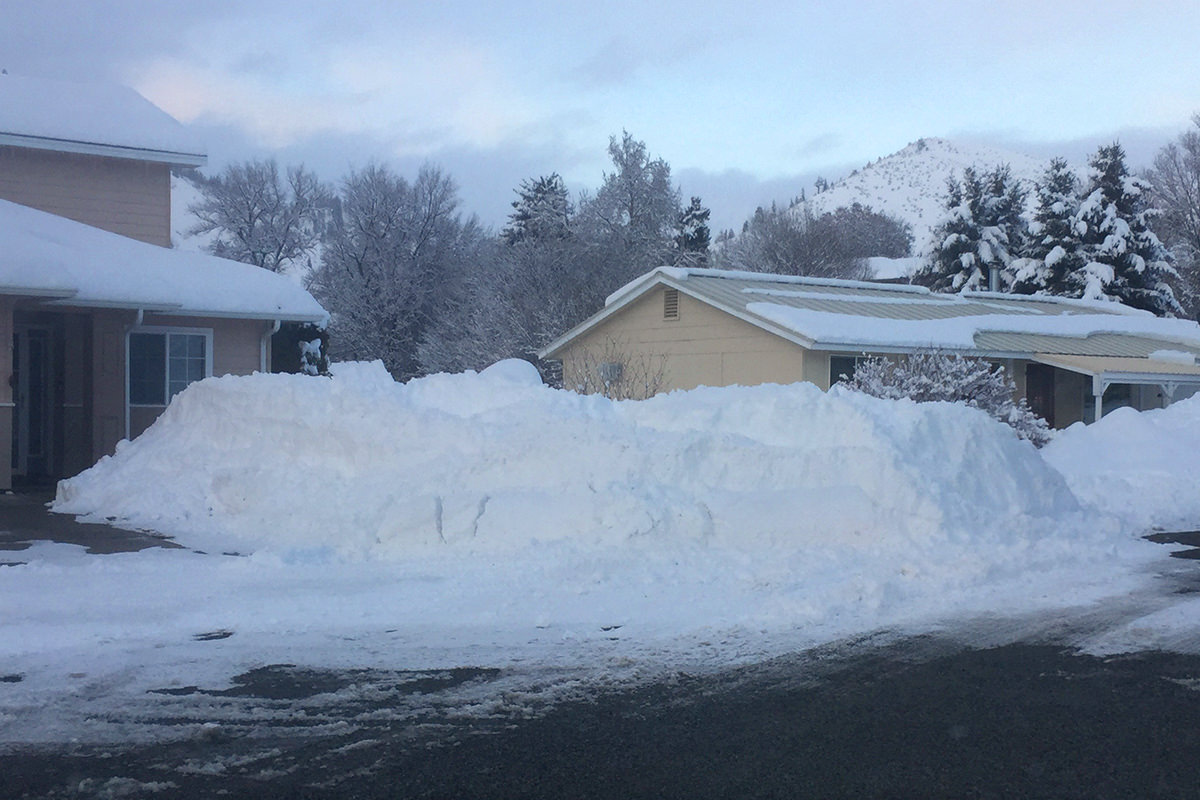 Now that the snow has gone, I'm excited to turn my garage into a wood shop once again. In addition to building Catio Phase Two, making my own cat furniture to replace the carpeted monstrosities I have now, and building new kitchen cabinet doors... I also want to rebuild my closet to make use of every bit of available space. I can't believe how inefficient stock closets are. It's like they are built to intentionally waste space and be as inconvenient as possible.
I'm finding a lot of ideas online, but what I really need is a "Pimp My Closet" show on HGTV. Closets are some serious business, yo.
Posted on November 12th, 2015

As I've mentioned many times over the years (and have as #76 in my 100 Things About Me list), I love carpentry. There's something about being able to take a stack of wood and turn it into something functional, beautiful, or useful that appeals to me.
And now that it's time for my mid-life crisis to begin, I've finally decided to do something about it.
But where to begin?
Probably with some woodworking tools.
I decided to start with a drill so I can make holes and put screws in them. That seems like an important thing to be doing when it comes to wood, doesn't it?
I own an electric drill of course, I'm a civilized person after all, but it's a crappy 7.5 volt bargain basement brand that barely has the torque needed to drive a screw into a stick of butter. And that simply will not do. Nope, if I'm going to be screwing, I want to be able to drive my screw so hard and deep that my wood will cry out for mercy as it's impaled by a force so overwhelming that it cannot be denied.
So off I went to the local home improvement store, The Home Depot.
Which is an exciting experience for two reasons...
Every time I go to Home Depot, I always run across something that I never knew existed, but discover I can't live without.
I never feel so manly as when I'm pulling into the parking lot of Home Depot to buy power tools.
So there I am in an entire aisle devoted to drills trying to look like I know exactly what I'm looking for. An entire aisle!
At the far end of the aisle are massive drills that take two hands and a certificate from your doctor stating that you are fit enough to use them. Needless to say, I won't be going that far. I stay safely at the near end of the aisle where sanity prevails. I want to drill holes in a piece of wood... not rip a hole in the fabric of space-time.
So then... questions...
18 volt or 22 volt?
Cordless or corded?
Brushless or not brushless?
Drill or drill/impact driver?
DeWalt, Ryobi, Bosch, Makita, Milwaukee, RIGID, Black & Decker, or Metabo?
Or the only question that really matters...
Yellow, lime green, industrial blue, teal blue, red, orange, black, or forest green?
My new drill is a pretty red one!
Oh... and that thing I didn't know existed but found out I cannot live without?
ROLL O' RAGS!!!
Genius!
Let the impaling begin.