Posted on September 4th, 2023

It's Labor Day and I'm actually taking the day off for once. After working day and night to complete a project over the last ten days, I deserve it.
Also... I really need to finish up a woodworking build so I can have the tile guy seal it into my kitchen tile for me. I got a good start on it early this morning... only to find out that the pricey poplar boards I bought from Home Depot were absolute shit. They warped ALONG THE LENGTH, which takes real effort to accomplish. I ran to Lowes and bought poplar boards that weren't skewed to hell and... get this... cost half as much.
I don't know why I ever buy wood from Home Depot. It's never that great, even when you pay extra for the pricey stuff.
I guess I just like the convenience because it's closer.
Lesson learned.
Posted on November 6th, 2022


Winter is here, snow has arrived, and it's freezing out, but there's warmth in my heart... because an all new Bullet Sunday starts... now...

• Happy Meal! As a huge architecture nerd, it's very easy for me to get sucked into architecture TikTok or YouTube. This morning while waiting for renders to process, I got hit with this fascinating video about the "Rise and Fall of Fast Food Architecture"...
So many good points to be had here. I very much miss the old aesthetic of fast food restaurants, which is why happening upon one of them (which is most often not a chain restaurant) is such fun.

• Whither Twitter! Watching Twitter implode in Real Time has been entertaining... but also educational. Elon Musk bought the services in the interest of "free speech," but he's learning a big lesson on being careful what you wish for. Twitter has become so toxic so fast that advertisers are bailing and Musk is essentially begging the big name Twitter accounts not to leave. The most hilarious indicator of this was when Stephen King said that he wasn't paying $20 per month to have a blue-checkmark verified account... and Musk shot back with "How about $8 then?"...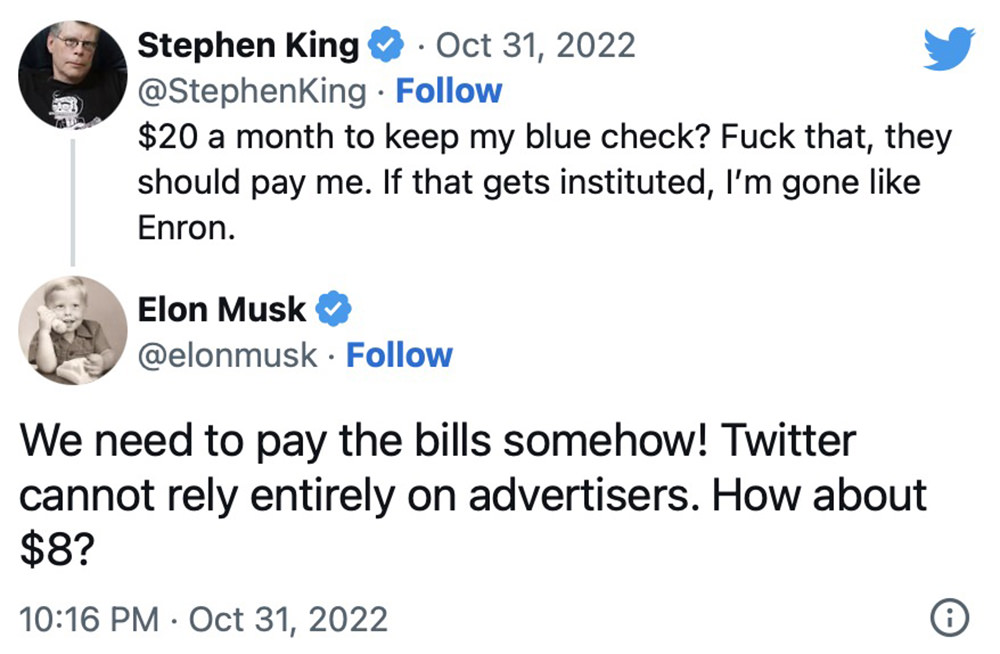 It's easy for me to sit back and not care about Twitter (I rarely use the platform because I prefer to have the ability to lock down my posts for a specific audience), but I think it's a bad idea to hope that Musk and Twitter fail. This is an important platform for discourse and interaction which, naturally, may be toxic (Musk himself has been tweeting out conspiracy theory bullshit) but it's also had a good influence in allowing people to have their voices... their causes... their passions... be heard. Which is why I was happy that one of my favorite YouTubers, Marques Brownlee, has this diplomatic take on how Twitter can save itself from itself...
The one thing that could get me to maybe go back to Twitter would be if there was a way to limit the audience of your tweets (ala Facebook). But even then I have serious privacy concerns about the platform which has me wary.

• More Enola! I liked the second flick even better than the first! These films can get a little convoluted... and repetitive in parts... but are enormously entertaining. And that mid-credits scene has me dying for not only more Enola Holmes films... but a Henry Cavill Sherlock movie as well.
Netflix needs to get on more of these movies, because they've struck gold.

• Glowforge! Michael Alm finally finished his new office so he could set up his Glowforge. If I didn't want one of these things before, I most certainly want one now. But the price for entry is $4,000... and to get the model which is the most capable and flexible, you're paying $7,000.
I know that I would never use it enough to make it pay. But that doesn't stop me from wanting one anyway. Just like a 3D printer, which is another device I would love to own. Ah to be a billionaire where you just buy stuff you want and don't have to care about whether or not you can afford it.

• Joy Noel! The fact that Netflix keeps churning out quality holiday rom-coms is something I am 100% onboard with. While Hallmark continues to release some films which are worth my valuable time... you have to sit through a lot of crap as well. Netflix doesn't have a flawless record, but they do release more good movies than bad, it seems. This year, in addition to the Lindsay Lohan film that's coming up, they also have The Noel Diaries dropping this month...
I know that this is is Justin Hartley from This is Us (a show I could never get into), but the only thing I'm really familiar with is when he played Aquaman in a failed TV pilot that was actually not bad... except The CW decided not to buy the show after the merger with The WB.

• Matter? I keep referring to Thread/Matter in my home automation posts, which has been confusing to many people who don't know what this is. Fortunately, Shane Whatley has a wrap-up which is pretty good about why Matter matters...
Matter is something I have been waiting for ever since INSTEON died, came back, and looks to be dying again. I would prefer not to have to replace all my smart home crap every five years, so having something that isn't tied to any specific company seems like a good idea. But the big news about Matter is that it endorses Thread, which is a technology I absolutely love. It's so smart and so fast and so impressive that it really does seem like the holy grail of automation. The fact that it has pretty good range and is low-power is just icing on the cake.

And now I think I should get back to cleaning my house, which is a full-on disaster with all the work that's been going on.
Tags:
Architecture
,
Bullet Sunday
,
Home Automation
,
Netflix
,
News
,
Television
,
Twitter
,
Woodworking
,
YouTube
Categories:
Bullet Sunday 2022
,
Home Automation
,
News – Politics 2022
,
Television 2022
—
Click To It:
Permalink
—
0 Comments: Click To Add Yours!
Posted on November 1st, 2022

One of the reasons that I am a YouTube Premium subscriber is that I watch a metric shit-ton of YouTube videos. So much YouTube that I would insane if I had to watch their idiotic commercials.
The vast majority of the YouTube videos I watch fall into three categories... 1) Woodworking and Home Renovation (50%), 2) Education (30%), 3) Apple/Mac/iPhone (10%). The final 10% is entertainment and general nonsense.
Woodworking is a bottomless pit. There are so many great content creators in this field. My newest favorite is Michael Alm and Alm Fab...
It's like... if I had millions of dollars, I'd just build a woodshop and do stuff like that all day every day. And then there's this magic out of wood...
Then there's behind the scenes stuff like this...
And this deep, deep dive into Zack Snyder's crap movies is pretty amazing. And, for what it's worth, it actually gives me a larger appreciation for the guy (even though I still think most of his movies are awful)...
And, of course Taylor Swift is back. Her first video from the new Midnights album is brilliant. Unfortunately, there are people trashing her for her struggles with an eating disorder. Despite speaking about it multiple times, people believe what they want to believe instead of even attempting to understand. In the video she had a clip of her looking at a scale which says "FAT" and people lost their minds, calling her "fatphobic," when she's actually trying to show what she feels when she looks at a scale thanks to our toxic society. And it's this toxicity of people feeling that they must be thin in order to be accepted THAT'S THE ENTIRE POINT. It's the opposite of fatphobic. But oh well, she took the clip out of the video because she doesn't want her art misinterpreted by people who are looking to tear her down instead of try to understand how she (and a lot of other people) are made to feel...>
And then there's frickin' DITA VON TEASE!!!...
Brilliant. And now I have another hundred videos to watch.
Posted on September 27th, 2022

January of last year I ordered a workbench from Home Depot because it finally went on sale (I had been coveting it for months). It arrived and, alas I never had time to assemble and install it. So it's been sitting in my garage these 20-some-odd months. It's a really cool model too, because you can fold it against the wall when you need it to be out of the way. Since I use my garage as a woodworking shop, that's essential.
They said it was adjustable height, and they even showed it installed in a garage on their site (albeit a much nicer garage than mine!)...
But here's the thing about garages... the floor slopes slightly away from the side walls and away from the back wall so that when you wash out the floor all the water can more easily head outside. It's not a lot... usually around 1%... but it adds up when you are talking the distance of a 6-foot table.
But no problem, right? They advertise the bench as being height adjustable!
Um... yeah... no.
The BACK legs have screw feet which are adjustable. The wheels on the front legs are not adjustable at all.
But it gets worse!
The distance that the back legs will unscrew is less than the distance between screw-holes! Essentially making them useless for trying to level out your table. And since the front legs are not height adjustable at all, one side or the other will not touch the ground if one side is higher than the other.
The upshot of all this design stupidity is that I have to shim the table on three sides in order to have a level surface. The two back legs since the screw-feet can't extend far enough. And the front right leg since the slope of the floor means it can't reach the ground. Who the fuck designs this kind of nonsense? Why even bother with the screw-feet on the back legs when they can't extend far enough, can't be independently screwed out to the length you need, and are useless for side-to-side leveling?
The back shims are permanent. And that's fine. But I'm incredibly irritated by the fact that I have to slide a paint stir-stick under the front-right leg any time I fold out the damn table. And don't even get me started by the soft, cheap-ass screws they give you to bolt the thing to the wall. Even with a good large-sized Phillips screwdriver head that fits like a glove... AND USING A HAND-DRIVER INSTEAD OF A POWER TOOL... the things still strip out. Cheap-ass bullshit.
I'd return the stupid thing, but since I waited so long to take it out of the box, it's too late.
The thing is built like a tank, which is nice. But had I known the hot mess I was getting, I would have just built my own. But that's kind of how it works now-a-days, doesn't it? Do it yourself or risk disappointment. The irony that I would have bought all the materials at Home Depot is not lost on me.
Posted on July 31st, 2022

Oh look! Summer is half-over and the temperatures are climbing past 100°, but it's cool in this house... because an all new Bullet Sunday starts... now...

• Uhura! I was very sorry to hear of the passing of Nichelle Nichols. It's impossible to quantify just how important her role on Star Trek was when it comes to the history of television... and the world, really. The now legendary story of how she was going to quit Star Trek until Dr. Martin Luther King Jr. changed her mind because it showed the world how our future should be was just the beginning of her influence...
If you're interested in a very loose interpretation of events... this episode of Drunk History is darn good...
I have watched that so many times.

• Wood! Maybe it's because I love woodworking that I've watched these a half-dozen times... but I honestly think it's so cool that anybody would find it fascinating...
I love videos like this. Entirely too imaginative and clever. There's only a few videos, but entire YouTube Channel is gold.

• PANDA! Bamboo Eating Panda is no longer interested in eating for your amusement (here's a link in case TikTok is being a dick)...
He's still adorable, however.

• Girls? I've been looking forward to Paper Girls since I found out that they were adapting the comic book series, which was excellent. — Unfortunately, I find it to be nearly unwatchable. In the comics, the story really shines through... it's imaginative and interesting and everything you could want in a comic. But the Amazon Prime adaptation? EVERY FUCKING SCENE HAS THE DRAMA AND INTENSITY DIALED UP TO ELEVEN! It's all screaming and overacting on top of overacting on top of overacting. And I do not blame the young actors for that... when they are given quieter moments (which is rare) they are darn good. I blame the director(s) who apparently pushed them to be fucking insane level to a bizarre and intolerable degree. And the worst part is when they use swear words, because they don't sound even remotely natural... they PUNCH. EVERY. FUCKING. CURSE. and it's so jarring as to be disastrous. Absolutely hated this series, and nobody is more bummed about that than I am...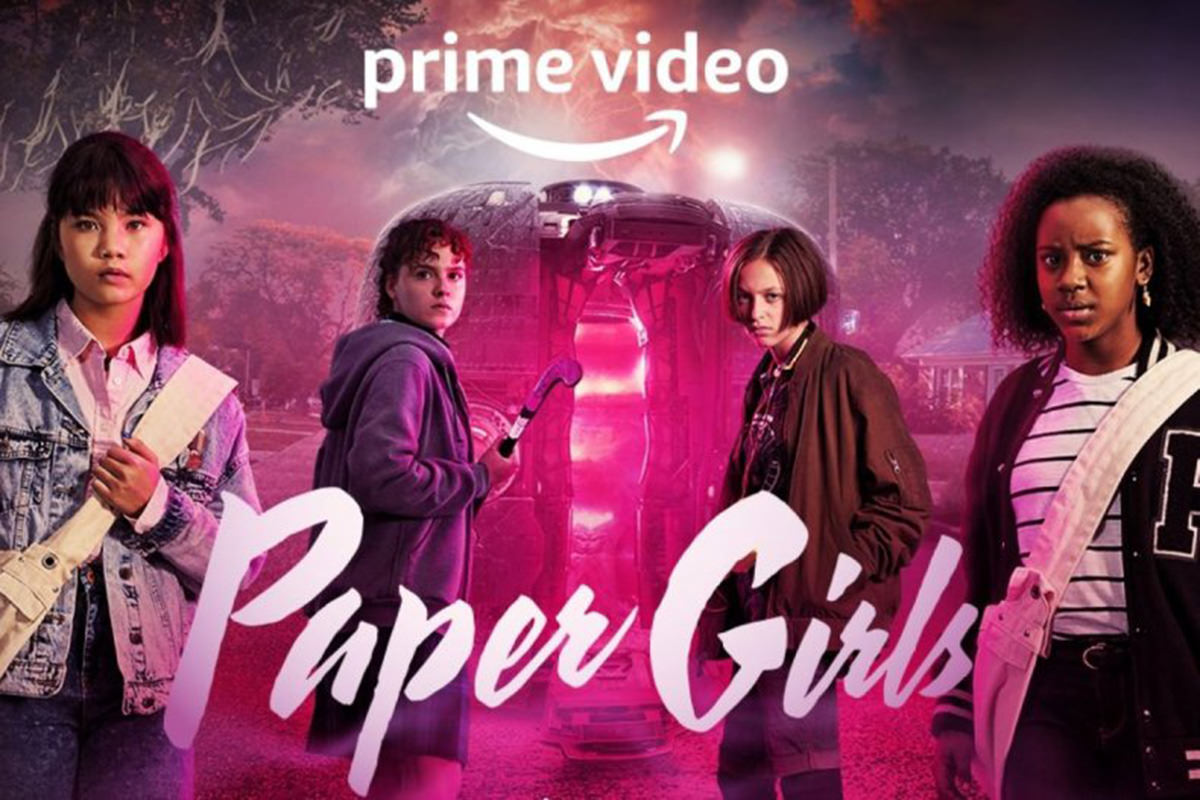 Be careful what you wish for... because for every Umbrella Academy, there's whatever the hell this was.

• Deadly! Utterly fascinating. Utterly terrifying.
Add to this the advent of antibiotic-resistant bacteria... and the future looks pretty scary if science can't find a way out of this.

• ChocToc! Look, I'm not saying I ate a lot of Choco Tacos... but I am still sad that they are being discontinued because my life was made easier knowing that they were out there when I needed them...
WHAT WILL I DO WHEN I CRAVE A CHOCO TACO NOW?!?

• HYPOCRISY! So remember… I know I will… (here's a link in case TikTok is being a dick).

And that's all the bullets we have for today.
Posted on July 2nd, 2022

This past week I finally had a day to start putting back together my studio. I kinda had to rebuild it once the shelves I had toppled over in the middle of the night. First I bought a new drafting table... then bought some new IKEA shelves. Since my cats like to watch me when I'm drawing, I decided that I would put a catwalk around the perimeter of the room so my cats could hang our and look down at me. But how to get them up to the catwalk?
I decided to punch out the sides of my shelves in order to create a staircase for my cats.
I still have to trim it out, but I managed to get everything screwed together and bolted to the wall for safety. I also built guardrails so that my cats wouldn't fall out if they tried to pass each other on their way up or down...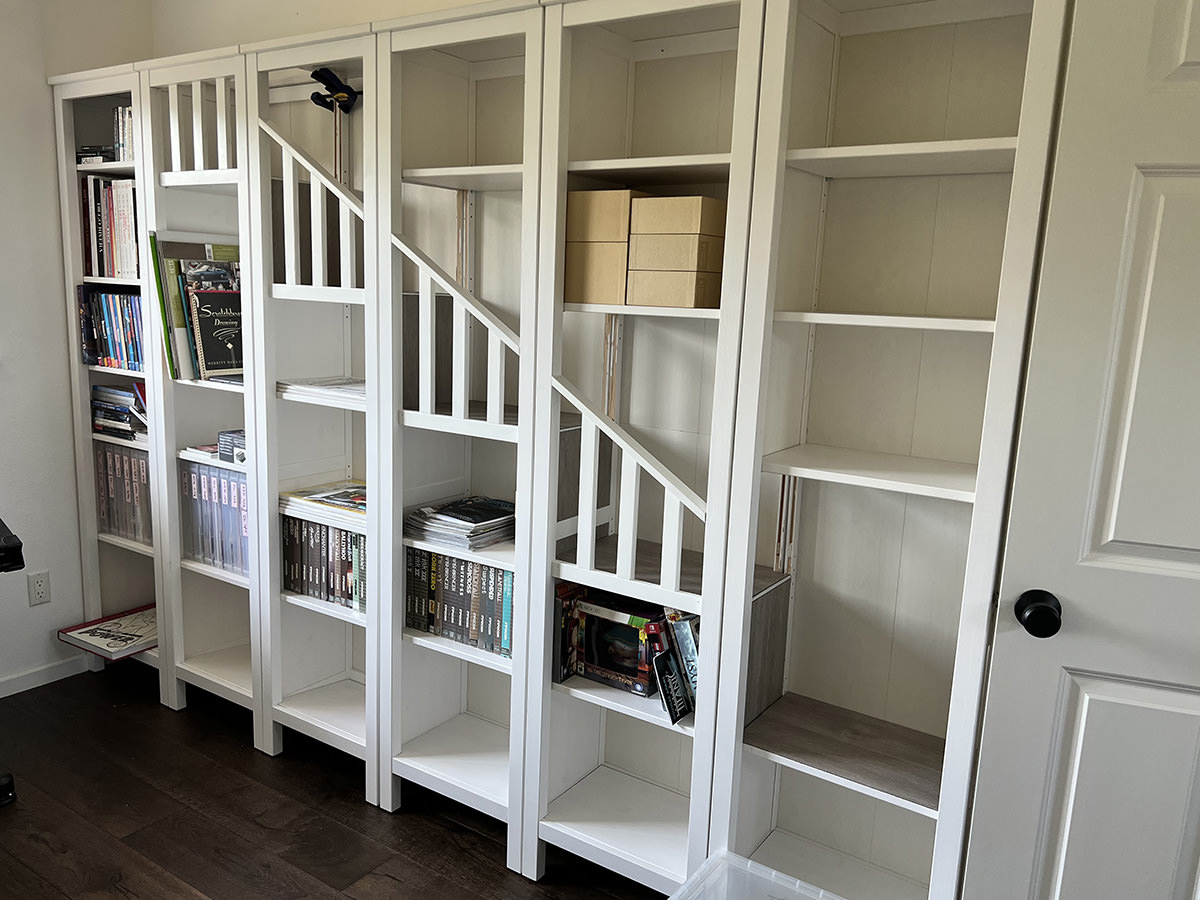 The last one there has a hole in the top so that they can get to the top of the shelves. This is looking down the staircase from the top...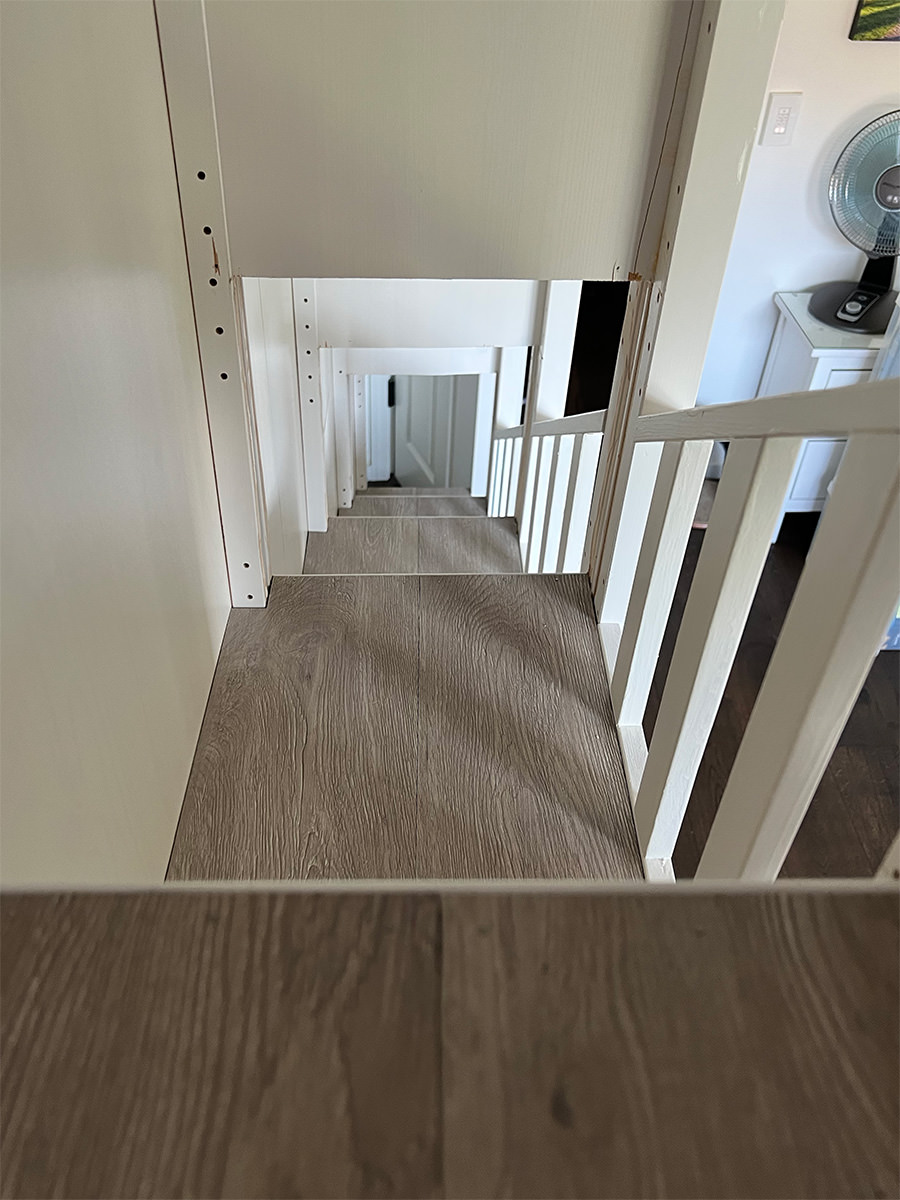 The guardrails are built from scrap wood that I painted to match the shelves...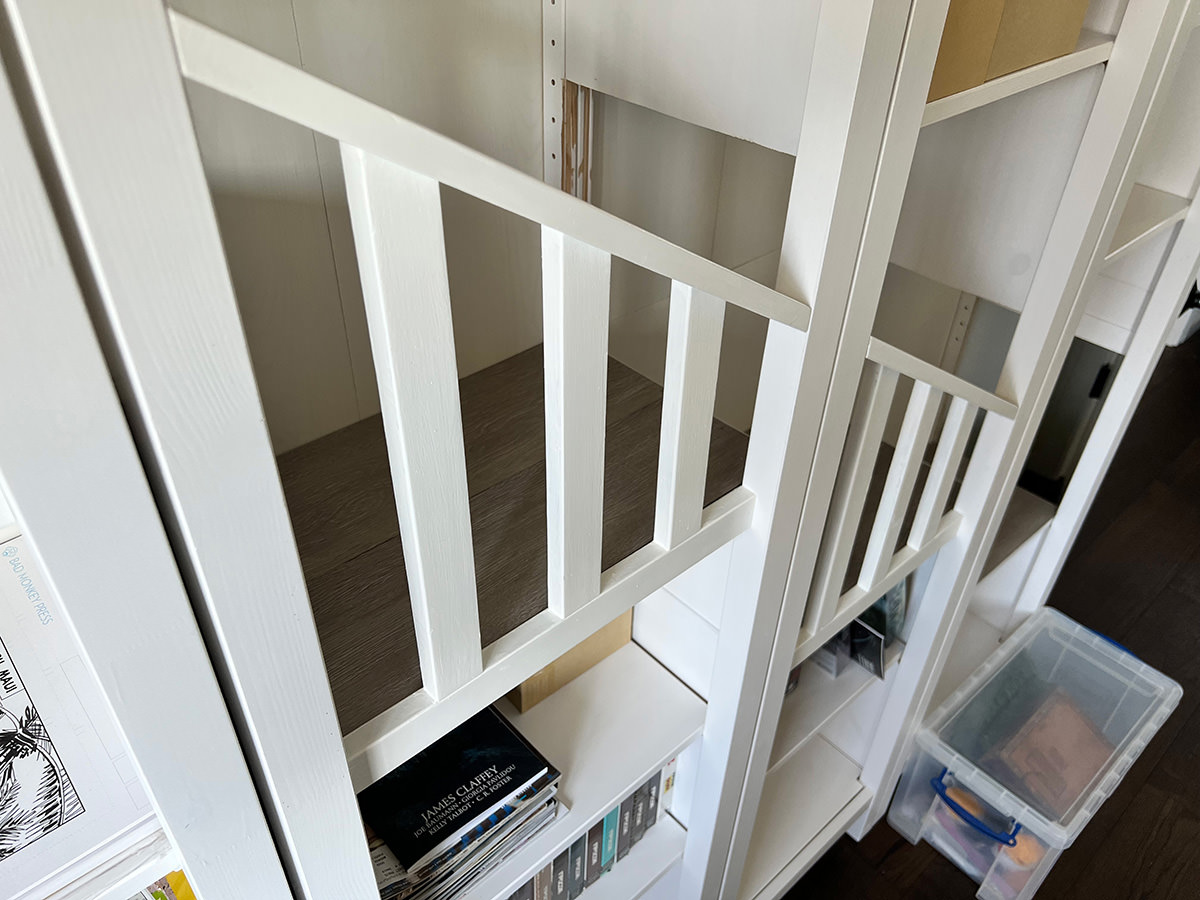 Next up? Guess I need to build that catwalk.
Posted on November 26th, 2021

As always, I save up whatever money I can scrape together all year long so I can take advantage of the massive sales going on this awful time of year. Alas, I didn't have as much saved up as previous years because I had to pay the first payment and taxes for my new MacBook Pro. Which was money well-spent, because it's easily the best purchase I made in all of 2021.
But anyway, here's my loot for this year's Black Friday...
T-shirts and a hoodie from True Classic @ 40% off.
Jeans and shirts from The Gap and Banana Republic @ 40% off.
A second Google Hub @ 50% off.
And... that's all I could afford.
UNTIL I DECIDED THAT I JUST *HAD* TO HAVE THE MILWAUKEE TABLE SAW THAT I COULDN'T GET LAST YEAR BECAUSE IT WAS SOLD OUT EVERYWHERE IT WAS ON SALE...
Unfortunately it wasn't on sale this Black Friday. But I did get $50 off for opening a Home Depot account, so there's that. I probably shouldn't have bought it, but I just can't take another year of trying to get precise cuts out of my wonky $110 Harbor Freight table saw.
There are three things I've been needing to complete my wood shop. A good table saw. A good drill press. A good planer. So one down, two to go, I guess. Heaven knows where I'm going to find space to put all this stuff when I'm using my garage as an actual garage in the winter.
Posted on April 12th, 2021

Well... this has been... a day. I guess. Stupid Monday.
If I had a better weekend, I would probably have been in better shape to deal with it all but, alas, here we are.
It's kinda sad that I haven't developed better adversity coping skills after all these years, but I guess it's just not where my skillset landed. Which reminded me of this TikTok, which is an excellent metaphor to be had...
The original video is equally dead-on hilarious...
I mean... holy crap!
This past Saturday as I was trying to distract myself from feeling sick all day, I watched a bunch of television, starting with the Doctor Strange movie. This took me through a Benedict Cumberbatch run that included some episodes of Sherlock and Star Trek Into Darkness...
When this movie first debuted I was... disappointed?... I guess is the word I'm searching for?
On one hand, the visuals and special effects were jaw-droppingly beautiful and the action intense. The cast, as with the first movie, was flawless. But the film was also a needless remake of the best Star Trek flick of all time: Star Trek II: The Wrath of Khan. It was like... why?!? There were hundreds of new directions the franchise could head, but they decided to put a new spin on already-great material just because they could. And then there was the worst-kept secret of 2013... Benedict Cumberbatch was playing Khan Noonien Singh, originally played brilliantly by Ricardo Montalbán.
But on a fresh viewing where I know what to expect and can separate the remake from the original, I was able to appreciate it better. Mostly because it's just so dang stunning to look at. Plus it had a cameo by Leonard Nimoy. Still hate the disaster porn ending... Lord is that a tired trope... but, overall, not the huge disappointment I remembered.
I wonder how many other films would change my mind if watched anew?
And now we return to my butt-puckering day, currently in progress.
Posted on July 19th, 2020

The USA may be leading the world in COVID-19 infections, but that's not the worst news you'll hear today... because an all new Bullet Sunday starts... now...

• Psych... Again! NBC's new streaming network, Peacock, launched this week. To entice people to subscribe to yet another service, they are making some content free for a while. Including Psych 2: Lassie Come Home...
I had forgotten how much I love this show. The one-liners are as fast and funny as ever and the story is actually pretty darn good! It features the return of Timothy Omundson (Carlton Lassiter) after his stroke, and he is wonderful. Everybody is. I tell you, bringing back Psych would be a sure-fire way to get me to subscribe to the network, that's for sure.

• Coming 2! Heaven help me, it might actually be worth getting infected just to go see this...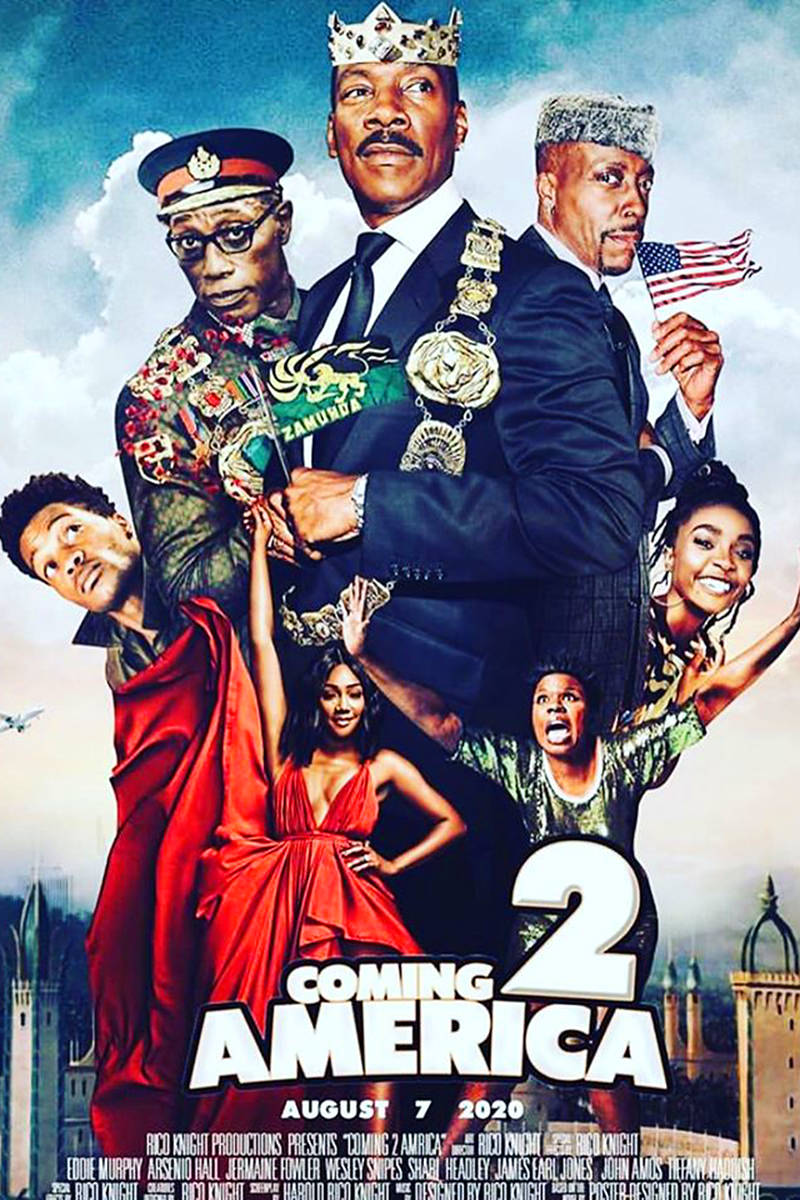 With the exception of all the Marvel Studios movies waiting to be released, this is what I most want to see.

• Leibovitz? In my work I've seen this many, many times. Photographers shooting Persons of Color the way they shoot white people because they cannot be bothered to learn how to create a shoot for darker skin. And apparently it can be a challenge for even the best photographers. Annie Leibovitz is a true artist, but she completely and totally failed in her shoot of Simone Biles. The Vogue shots are dim, murky, and poorly adjusted...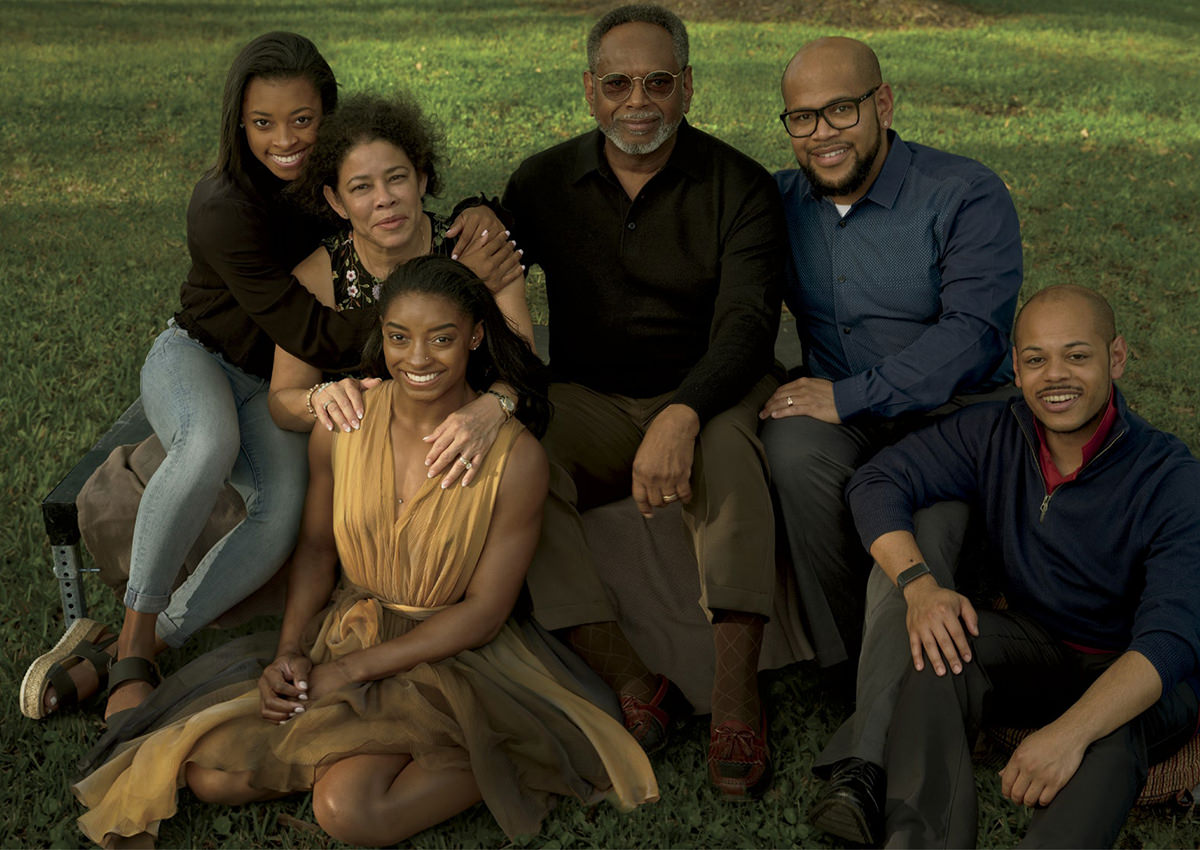 My guess is that Leibovitz is of a caliber that she can dictate nobody modify her photos, which is a shame because Simone Biles is a beautiful young woman who deserves far better (as does her family). Any pro photographer worth their salt will be able to get stunning shots regardless of skin tone because that's their job. Or, you know, Vogue could hire Black photographers who have a lifetime of experience shooting Persons of Color... just sayin'.

• Viola! Case in point? Meanwhile over at Vanity Fair where they hired the first Black photographer in the history of the magazine to shoot a cover story of Viola Davis...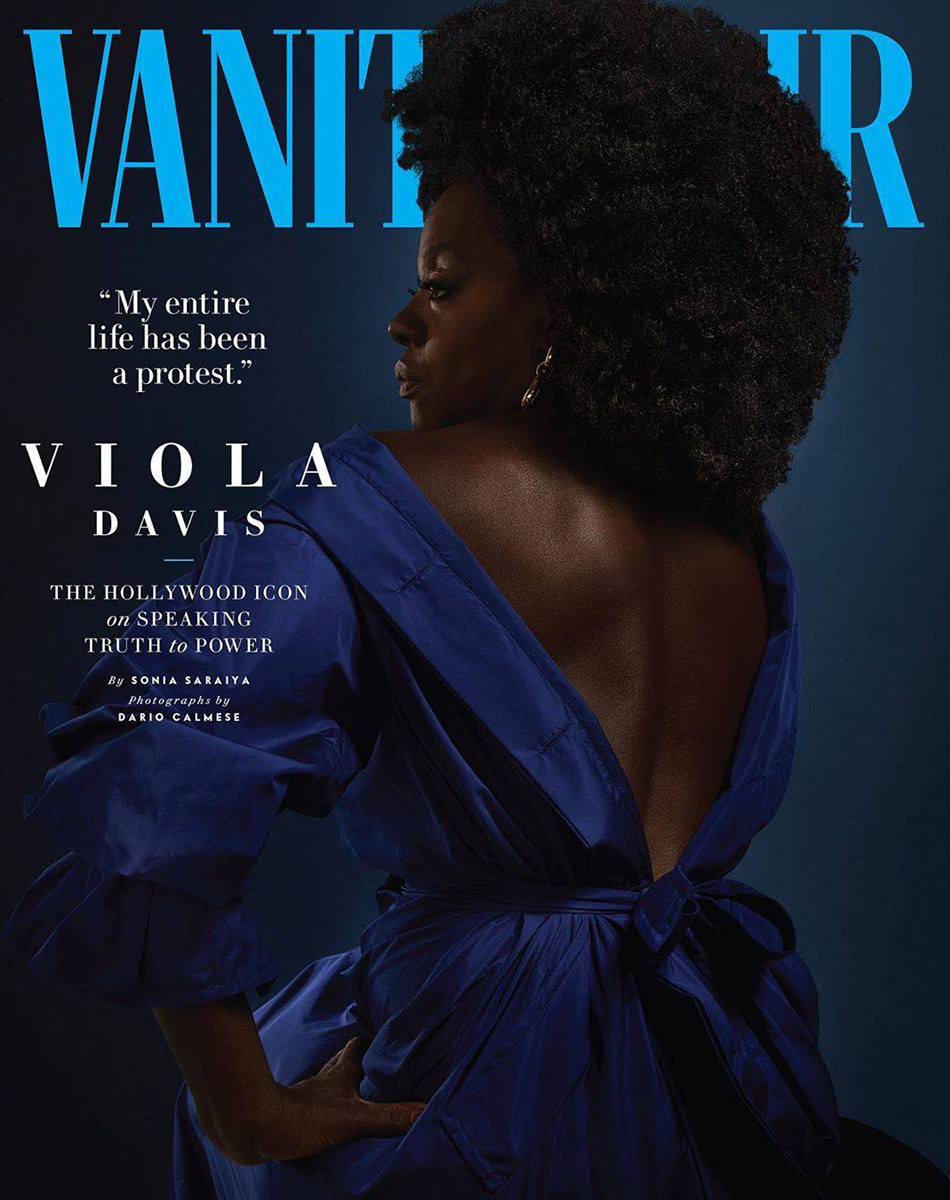 Viola Davis would probably look amazing even if she was murky and tinted green... but, boy, this is phenomenal work by Dario Calmese.

• STOP! I've seen demos of SawStop technology before. It still takes my breath away to see it in action, and here it is in slow motion...
I use a table saw as an absolute last resort because I am well aware of how dangerous they are. No matter how careful you may be, accidents do happen. SawStop is a pretty brilliant way of keeping the damage to a minimum.

• Hobbes and Me! As a massively huge Calvin and Hobbes fan, I can't believe that I missed these shorts when they were released back in 2014...
You can see the entire series right here. You're welcome!

And that's a wrap. Enjoy your pandemic, everybody.
Posted on February 12th, 2020

There's a cruise ship quarantined off the coast of Yokohama, Japan due to a Coronavirus outbreak onboard. With the exception of China, the ship has more cases than any country on earth, clocking in at 175 people infected. The worry is that with so many people living in such close proximity that the virus will continue to spread. If that's the case, the bulk of the passengers may end up with the disease despite all efforts to keep it contained.
As a result, cruiselines are taking drastic measures to avoid this situation from happening on their ships. Most of them are canceling or rerouting cruises to China and other Asian countries. Some of them are denying passage to any customers with a Chinese, Hong Kong, or Macau passport. Anybody having visited those countries within 30 days, regardless of citizenship, will also be denied passage.
Needless to say, many passengers are canceling their cruising plans regardless of destination because they are worried a carrier of the Coronavirus will end up onboard.
The media, always hungry to stoke people's fears because fear is good for their business model, are all too happy to keep feeding the fire.
Not a good time to be a cruise company.
I've never been a big "cruising" person, but my mom absolutely loved it. She loved being able to go to lots of places on a single vacation. She really loved being able to go to so many different places without having to pack and unpack each time. So we ended up going on a number of cruises, including The Caribbean (twice), Alaska, The Mediterranean (twice), and The Panama Canal. They were all great, we had a fantastic time, and I am grateful to have found travel which was low-stress for my mom since that was all that really mattered...

Mom aboard the Dawn Princess in the Caribbean in 2004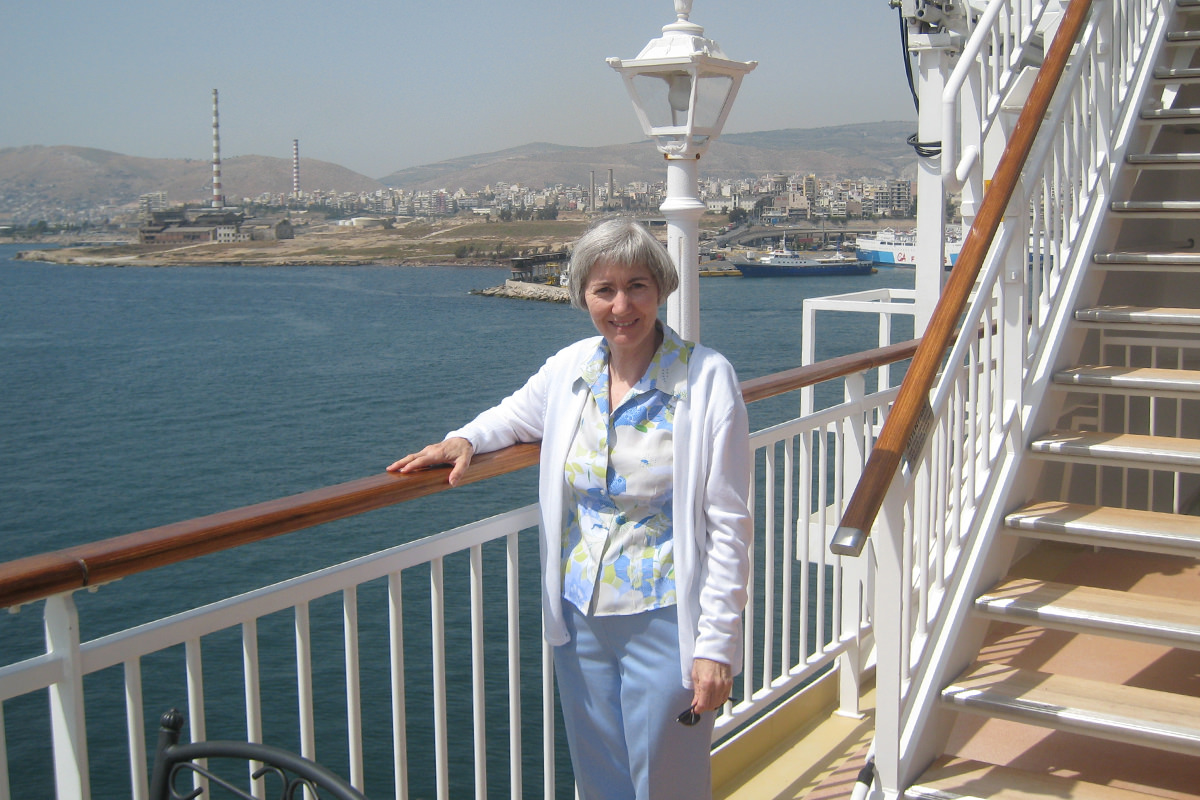 Mom aboard the Norwegeian Jewel in the Mediterranean in 2007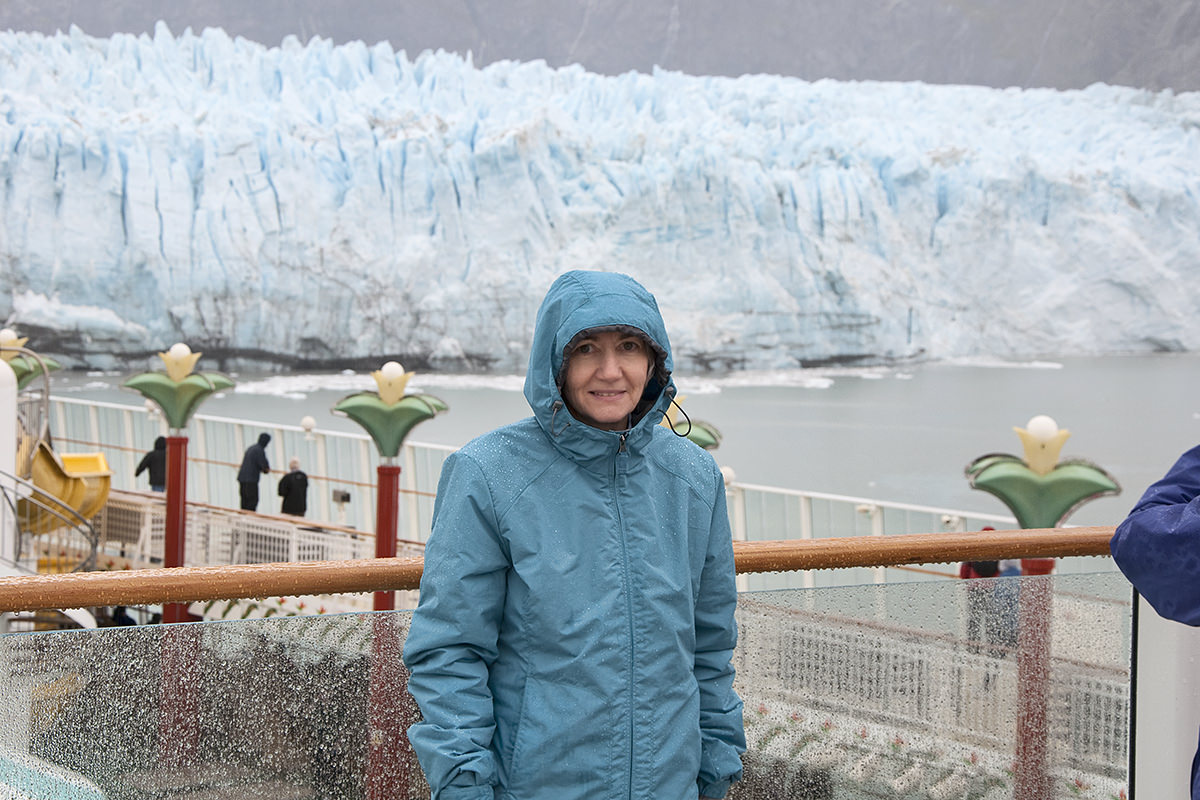 Mom aboard the Norwegian Pearl in Alaska in 2009

Mom aboard the Disney Magic in the Mediterranean in 2010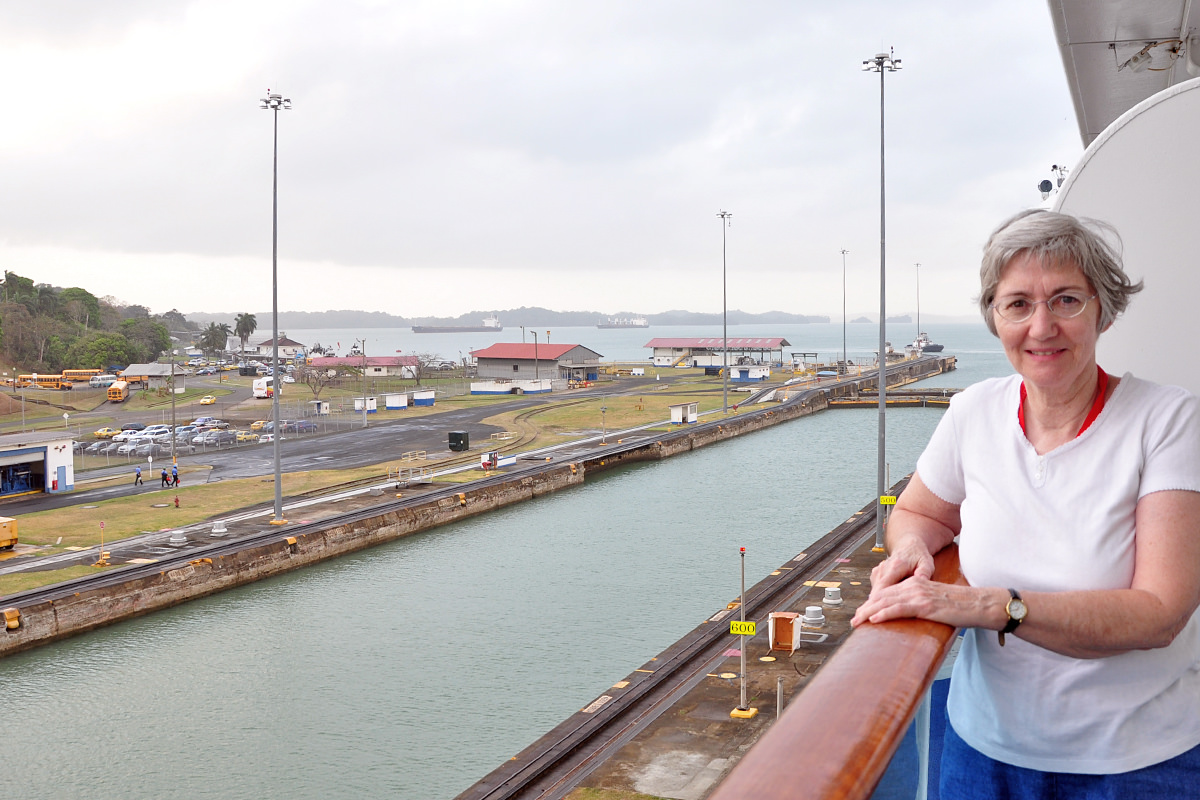 Mom aboard the Island Princess in the Panama Canal in 2012
And, let me tell you, EVERY. SINGLE. TIME. people found out we were going on a cruise there was at least one of them telling us "I would never go on one of those because it's too easy to get sick when you're trapped with so many people on a cruise." Which may be true, but neither me nor my mom ever got sick. Not even so much as a cold on any of the half-dozen voyages we were on.
Meanwhile I've gotten sick after flying on planes, staying in hotels, or attending events where people were sick. I've also been run down by a van in the South of France, hit by a taxi in Chicago, and been run over by a cyclist in Salt Lake City. As if that weren't enough, I've been held up at knife-point in Seattle and at gun-point in San Francisco. And that's just the tip of the iceberg. I've gotten injured and had many other problems... all while not traveling on cruise ships.
So...
Would I cruise again? Of course I would. There are pitfalls, sure... especially in China and especially now. But there are pitfalls in any method of travel. And the positives for cruise travel are really too good to ignore. Even if you're not a big "cruising" person like me.
While I am not much a "cruising" person, I am an amateur woodworker.
And nothing quite tests your resolve as a woodworker than having no budget to build something. I drew up a plan for a gift shop's children's book display and calculated the materials would cost $48 to build. I only had $10-$12 to spend. So instead of actual boards, I scrounged around Home Depot for the cheapest possible lumber. They had warped thin boards for cheap, so I bought $12 worth and just spaced them out as far as I could to hold exactly what was required securely...
It was a strange project. I didn't have the material to use pretty miter joints everywhere, so I used them only in the places they would show, then used butt joints everywhere else. ALL of the boards are curved. I just nailed and glued them into place, straightening as best I could as I went. Worked great, and I had a whopping 3-1/2 inches of board left when I was through!
Whew.