Posted on January 27th, 2022

Getting older definitely has its drawbacks.
Yesterday morning was fine. I woke up a little tired because I worked late, but was otherwise in good spirits and health. I fed the cats, answered my morning emails, took a shower, packed a lunch, hopped in my car, then drove to work.
THEN SOMEHOW DURING THE DRIVE I MANAGED TO THROW MY BACK OUT!
Embarrassing enough that I've thrown my back out when I twisted around to lock my front door... but sitting down in my car is now all it takes?
When I went to climb out of the driver's seat I was in absolute agony. Searing pain in my lower back ripping me apart from the inside. I could barely walk to my office. Things got better when I was sitting. No pain at all while sitting. But the minute I got up to retrieve a document or whatever, the pain was back. And it just kept getting worse and worse. By the time I headed home at 4:00 I was hunched over and hobbling. It was the only way I was able to move. Then once I was home I had to haul the garbage can and recycling bin to the curb, at which point tears were streaming down my face. I was in so much pain that I couldn't even scream.
Usually what I do is just "walk it off." Carry on as usual in the hopes that whatever broke inside of me snaps back into place. Except it never works like that, does it? Usually I just make it worse and suffer for a week. So instead of doing that, I did something revolutionary. Well, revolutionary for me anyways. I went straight to bed, laid flat on my back on top of a heating pad, then worked as best I could until I had to hobble downstairs to feed Jake and Jenny their dinner. Then it was straight back to bed. Eventually I fell asleep on the heating pad while hoping I wouldn't move in my sleep.
This morning I woke up after 5 hours and 56 minutes of restless sleep and was very sore. But the searing, stabbing pain was gone. I could move mostly normal-like, and tried to be gentle on my back in the hopes that it would heal more quickly that way.
And so... lesson learned.
Time to start acting like the old man that I am. Try to be more careful and not crash through life at full force like I've been doing.
I may even start holding onto the handrail when using stairs.
Because apparently I'm too old not to now.
Posted on January 24th, 2022

I was deeply saddened to learn that Zen Master Thích Nhất Hạnh has died. He was a welcome voice and teacher for me since I became interested in Buddhism way back in 1998 (his book The Heart of Buddha's Teaching was one of the first I read). A consistent advocate for peace, the last book I read of his, The Art of Living: Peace and Freedom in the Here and Now was in 2017... and his last book from 2021 (Zen and the Art of Saving the Planet) is on my list...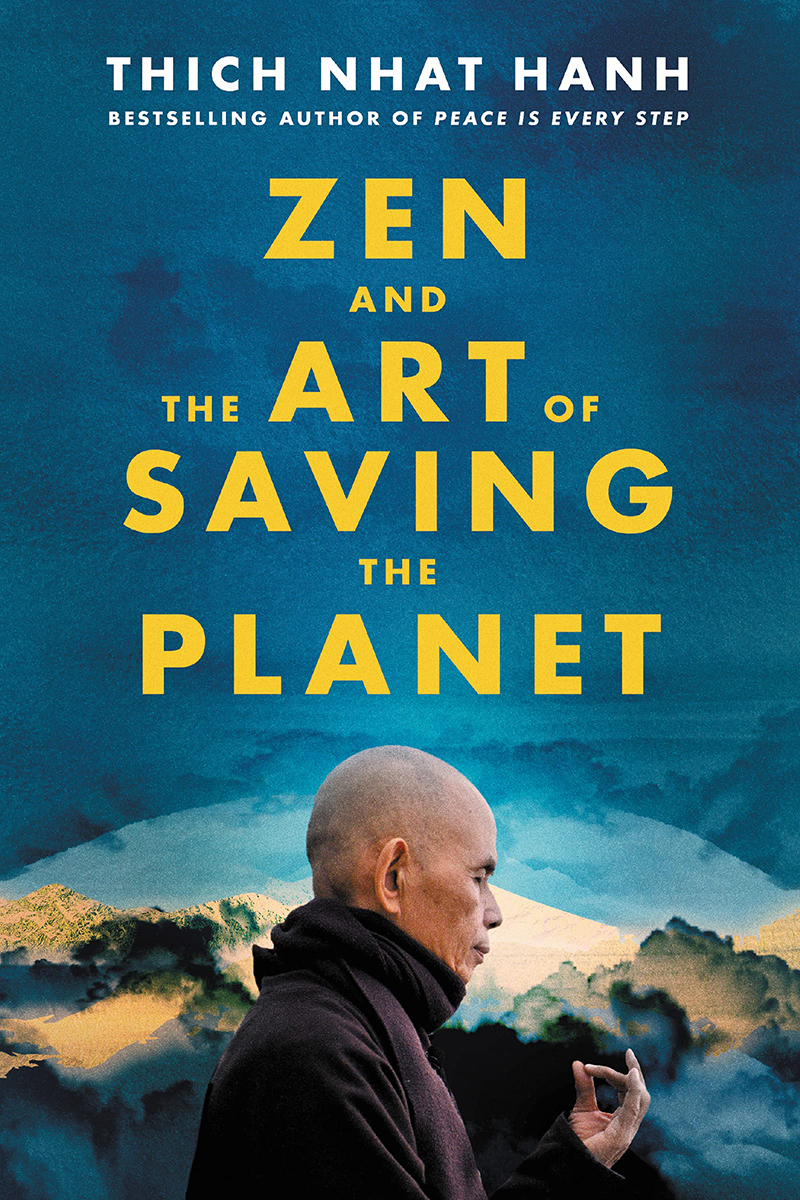 In a world that's besieged by darkness, his teachings were a light that guided me. And will likely continue to do so for the rest of my days.
In the darkest time of my life Master Thích Nhất Hạnh was there. His words about his own mother's death got me through mine...
The day my mother died I wrote in my journal, "A serious misfortune of my life has arrived." I suffered for more than one year after the passing away of my mother. But one night, in the highlands of Vietnam, I was sleeping in the hut in my hermitage. I dreamed of my mother. I saw myself sitting with her, and we were having a wonderful talk. She looked young and beautiful, her hair flowing down. It was so pleasant to sit there and talk to her as if she had never died. When I woke up it was about two in the morning, and I felt very strongly that I had never lost my mother. The impression that my mother was still with me was very clear. I understood then that the idea of having lost my mother was just an idea. It was obvious in that moment that my mother is always alive in me.

I opened the door and went outside. The entire hillside was bathed in moonlight. It was a hill covered with tea plants, and my hut was set behind the temple halfway up. Walking slowly in the moonlight through the rows of tea plants, I noticed my mother was still with me. She was the moonlight caressing me as she had done so often, very tender, very sweet... wonderful! Each time my feet touched the earth I knew my mother was there with me. I knew this body was not mine but a living continuation of my mother and my father and my grandparents and great-grandparents. Of all my ancestors. Those feet that I saw as "my" feet were actually "our" feet. Together my mother and I were leaving footprints in the damp soil.
From that moment on, the idea that I had lost my mother no longer existed. All I had to do was look at the palm of my hand, feel the breeze on my face or the earth under my feet to remember that my mother is always with me, available at any time.
I cannot fathom how many lives this gentle man's teaching have touched. Because it's not just those who listened to his words, read his books, and learned from his teachings... it's all the people that those people touched.
Kindness can be more contagious than Omicron.
You will be sorely missed Master Thích Nhất Hạnh, but your love and light will never die so long as somebody somewhere offers a kindness to another. Because it's not irrational to think that a kindness you initiated was patient zero for a kindness today.
And tomorrow.
I don't see why we have to say "I will die," because I can already see myself in you, in other people, and in future generations.—Thích Nhất Hạnh
Posted on January 20th, 2022

I wish I could afford to save money.
Allow me to explain... but first... I know that I just published this Pratchett quote in March of last year, but I can think of no better way to illustrate what I'm talking about than this...
The Captain Samuel Vimes theory of socioeconomic unfairness...
"Take boots, for example. He earned thirty-eight dollars a month plus allowances. A really good pair of leather boots cost fifty dollars. But an affordable pair of boots, which were sort of OK for a season or two and then leaked like hell when the cardboard gave out, cost about ten dollars. Those were the kind of boots Vimes always bought, and wore until the soles were so thin that he could tell where he was in Ankh-Morpork on a foggy night by the feel of the cobbles. But the thing was that good boots lasted for years and years. A man who could afford fifty dollars had a pair of boots that'd still be keeping his feet dry in ten years' time, while the poor man who could only afford cheap boots would have spent a hundred dollars on boots in the same time and would still have wet feet." — Terry Pratchett, from his Discworld novels.
This is hugely relevant to me right now.
Take for example my refrigerator and stove. I purchased the best that I could afford when I moved into my home six years ago. Which is not the best available, but not the worst either. I'd say my appliances were in the bottom end of the middle. But even so, they were still very expensive to me.
But not expensive enough, apparently.
My refrigerator has been a pile of shit since I got it. The thing was noisy as hell after the installers plugged it in, and after waiting for three months for Samsung to get me a repair person, they showed up, did ABSOLUTELY NOTHING, said that the noise is "normal," and then left... all within 15 minutes. And it's like, there's no fucking way that the noise is normal. So I pulled out the refrigerator, found some metal plates that were vibrating against each other, pushed them apart, and the "normal noise" vanished. But two or three times a year I have to pull it out and move the plates again.
Samsung doesn't give a fuck.
I know because that's what they said when I called to complain (not an exact quote).
And now the stupid thing is falling apart. Plastic pieces are all brittle and snapping off. Drawers are losing their smooth glide. After only six years.
Same for my stove. The thing is nearly impossible to clean, and the one time I used oven cleaner it totally trashed the finish of the interior. And when I called to complain? "You should have used the steam clean feature." Well, I DID use the "steam clean feature" and found it to be useless. It didn't clean shit. And now it's starting to heat weirdly, which can make cooking difficult.
The writing is on the wall. I will likely have to replace one or both of these things before they are ten years old.
MEANWHILE THE OLD SPEED QUEEN WASHING MACHINE THAT I KEPT FROM THE PREVIOUS OWNER IS OVER 22 YEARS OLD AND STILL WORKING FLAWLESSLY.
Thank God I didn't have the money to toss it and buy a new one like I wanted. Apparently Speed Queen washers are not what they used to be... but still. Is it really too much to ask that your major appliance purchases aren't a pile of shit from the start and that they can actually last more than a decade?
Had I been able to afford double the price for better quality, it would have likely lasted 25 or 30 years, meaning that they would ultimately be cheaper in the long run since I will have to buy two or three new appliances of lesser quality in the same amount of time.
And don't get me started about clothes. I have shirts that are still perfectly wearable even though they are well over 20 years old. But shirts I just bought last summer? Already wearing through in the elbows. Two shirts got thrown in the trash this morning... one is under six months old... the other managed to hang on for just over a year.
It's categorically absurd.
But what else can I do? I will try to save up the money to get better quality when the appliances finally die... but the odds of my being able to afford true quality... ASSUMING IT EVEN EXISTS ANY MORE... are likely slim since I could easily be blindsided by some other appliance failing in the meanwhile. Or my HVAC system. Or the garage door opener. Or the water heater. Or... Or... Or...
Yeah. More like slim to none.
Posted on January 14th, 2022

I woke up last night shortly after 2:00am with a blinding headache. By the time it was time to get ready for work, a full-blown migraine had developed. Just standing up to take a shower was a struggle. So I called in sick, took a nap, then got up to drive into the office late. But my eyesight had gone all tunnel-vision and blurry, so I couldn't get there. Instead I Zoomed in from home, managed to keep a pill down, then went back to bed.
It's now 10:00pm. I still have a headache, but at least I'm able to keep food down and sit upright. And write a blog post, apparently. What a crappy segue into my weekend.
I haven't had a migraine this bad in over a decade. No idea why I was so afflicted now.
Just unlucky, I guess.
Posted on January 12th, 2022

I wonder if people like Candace Owens who makes money by selling lies and propaganda to people give a shit that they are literally killing people by spreading misinformation.
Obviously they do not. Because if they start telling the truth, their legions of followers will abandon them for another mouthpiece to fit their narrative and the money would stop pouring in. And it's all about the money at this point. There are mountains of data about the pandemic. We've been living with this shit for two years and few things have been studied more thoroughly than COVID. Yes, it's still relatively new and is mutating constantly, but the fact that it's everywhere means that there is an overwhelming amount to real-world cases to study.
Which is why the anti-vax contingent has had to resort to lies and misinformation.
It's all they have (here's a link for the video if TikTok is being a dick)...
I had more than a few people tell me that the vaccine would kill me after I got my first dose. I was called "stupid" after my second dose, because I was "a puppet of the liberal agenda." Which makes no sense, because if your agenda is to kill all the people who follow your agenda, YOU WON'T HAVE ANY PEOPLE LEFT TO FOLLOW YOUR AGENDA! (which makes Candace Owens even more of a puzzle to me... eventually President Trump climbed onboard the vaccination train because his followers were disproportionately dying, so how many people have to die before she does the same?).
And yet here I am. Still alive. Vaxed, boosted and anxiously awaiting the next booster so I will be better protected against Omicron and whatever the hell the 'rona mutates into next.
I thought for certain that after the vaccines had been available for a year people would see that they offer good protection from, you know, dying from COVID and stuff, because there would be data out there to support this (not to mention all the vaccinated people still being alive). But the data doesn't have a fair shot at reaching the people who most need to hear it.
All their getting is Candace Owens, et al.
Which I guess means that people who believe in science will keep fighting to live by wearing masks and getting vaccinated... and those who do not believe in science will eventually see through the lies and choose to live... or end up dead.
Let's go Darwin, I guess.
I take no joy in saying that, believe me... there are people I care about deeply who are in the anti-vax camp... but at some point I'd like life to return to some semblance of normalcy. How else is it going to happen?
UPDATE: Candace Owens is now suggesting that Bob Saget died because he got vaccinated. Apparently the piles of bodies dead from COVID are anecdotal or an outright lie by "Big Pharma," but a single death by a famous person is probably vaccine-related. So, yeah, we're never getting out of this pandemic, are we?
Posted on January 10th, 2022

I remember a hidden camera reality show from years back where they glued a quarter to the sidewalk and waited for people try and pick it up. This is an old gag. My grandfather once showed me a nickel that had a nail soldered to it where you'd hammer it into a floor or something. Then along comes somebody who sees the coin and... ha ha ha... they can't pick it up.
But back to the quarter glued to the sidewalk.
Person after person would try to grab it to no avail. They'd pick at it... they'd kick it... they'd get frustrated and walk away.
What the people running the show didn't count on was a guy walking by with a tool belt. After he couldn't pick up the quarter he whipped out a screwdriver and popped the sucker right off. He won a game that he didn't even know he was playing. And got a bigger laugh than the people who gave up.
My life has very much felt like it's a quarter glued to the sidewalk lately, and I have no screwdriver.
And by "screwdriver," I actually mean "ten million dollars."
Posted on January 7th, 2022

And lo did the city plow my street this morning! For which I am grateful, because I know they have been completely overwhelmed and have a lot of people complaining that their street hasn't been plowed. On my street, they plow just enough room for two cars to pass each other. The snow is essentially pushed to the side of the street. But on many streets, they don't have that option. They have to physically remove the snow and haul it away because there's no place for it to pile up on the sides. There's sidewalks and stuff to consider.
And now I have a 7-foot tall pile of snow in my front yard. Which is not unusual. Unless it's a warm winter, I often have a lot of snow piled there. Except it's usually over weeks of snowfall... not a single day! Once I saw that I could get out and drive into the office, Mt. Simmer was already crumbling. I got stuck and had to go forward and back to escape my driveway! But I did it...
There's a lot of snow out there. Which is kinda pretty to look at...
My joy at being able to excape from my house was tempered by the fact that Sindey Poitier died. Coming so quickly off the heels of Betty White dying, it was tough to take.
I've seen Sidney Poitier in many, many movies. Always great. It may be sacrilegious to say this given the importance of his many roles... but my absolute favorite performance by Mr. Poitier is in Sneakers. Yes, you read that right... Sneakers. I adore him as Crease in that movie. He was funny as hell... and brought a gravitas to the movie that even Robert Redford didn't have. Seriously one of my favorite movies ever made, and Sidney Poitier was a huge part of why...
And speaking of Sneakers... I haven't seen it in a year or two, so I'm going to get on that.
Rest In Peace, Mr. Poitier, sir.
Posted on January 6th, 2022

So... it snowed a little bit last night.
Okay, it snowed a lot last night. I woke up and the first thing I see is snow from the roof piled up in my upstairs bedroom window. That's at least 30 inches or so...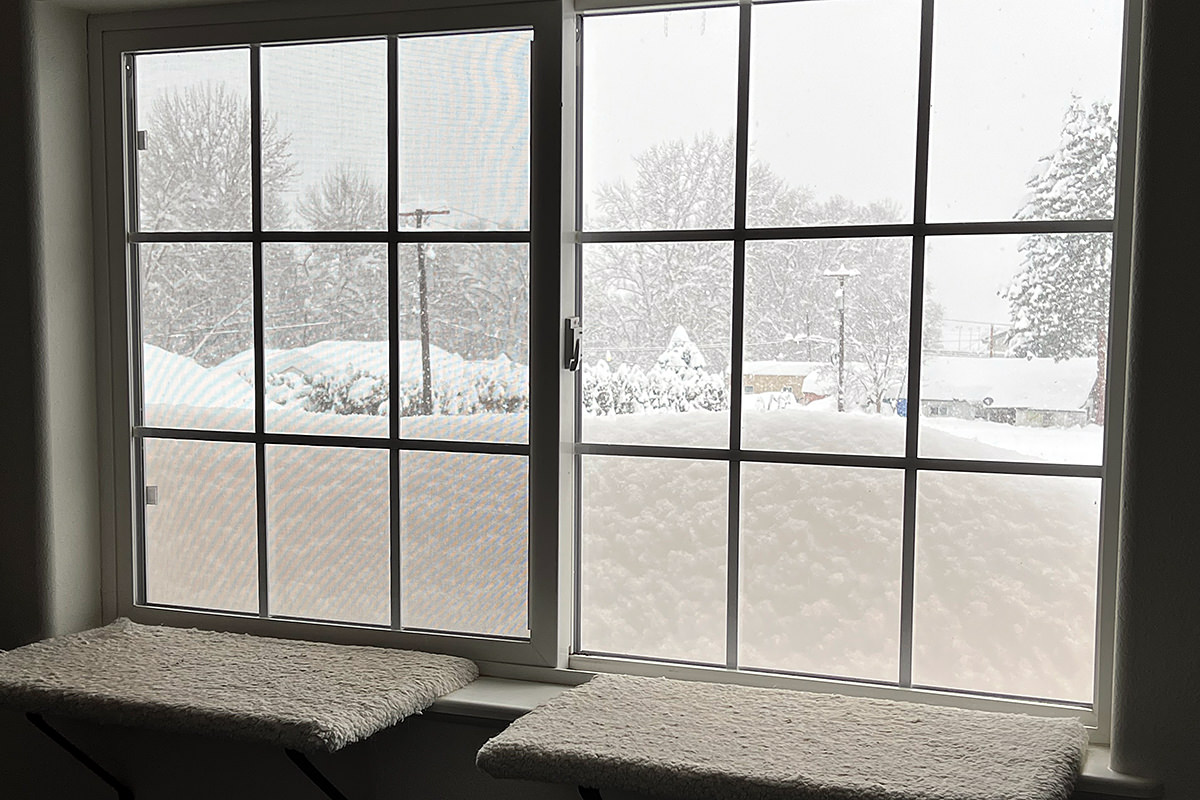 Upstairs at the front of my condo I only have little windows because there's a lot of roof going up that wall. They were covered. Can't see them at all...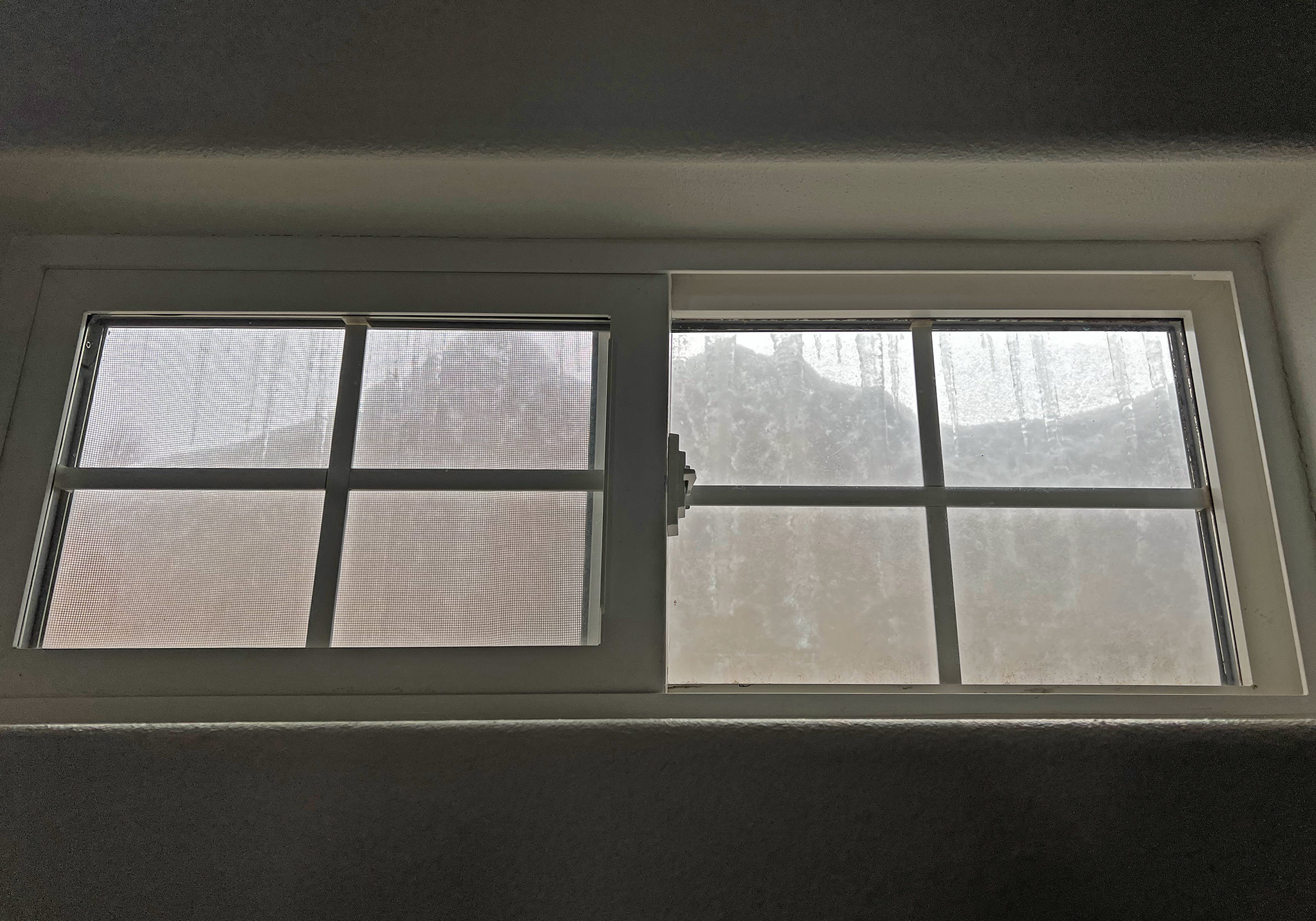 Turns out it was about three feet, 35 inches.
Jake and Jenny were not happy. Occasionally they would walk out to the catio and meow at the snow because it was blocking their view and they had to hop up on the perches to see out. And when they did that all they saw was snow, snow, and more snow, since it was still falling. My world was covered in white stuff...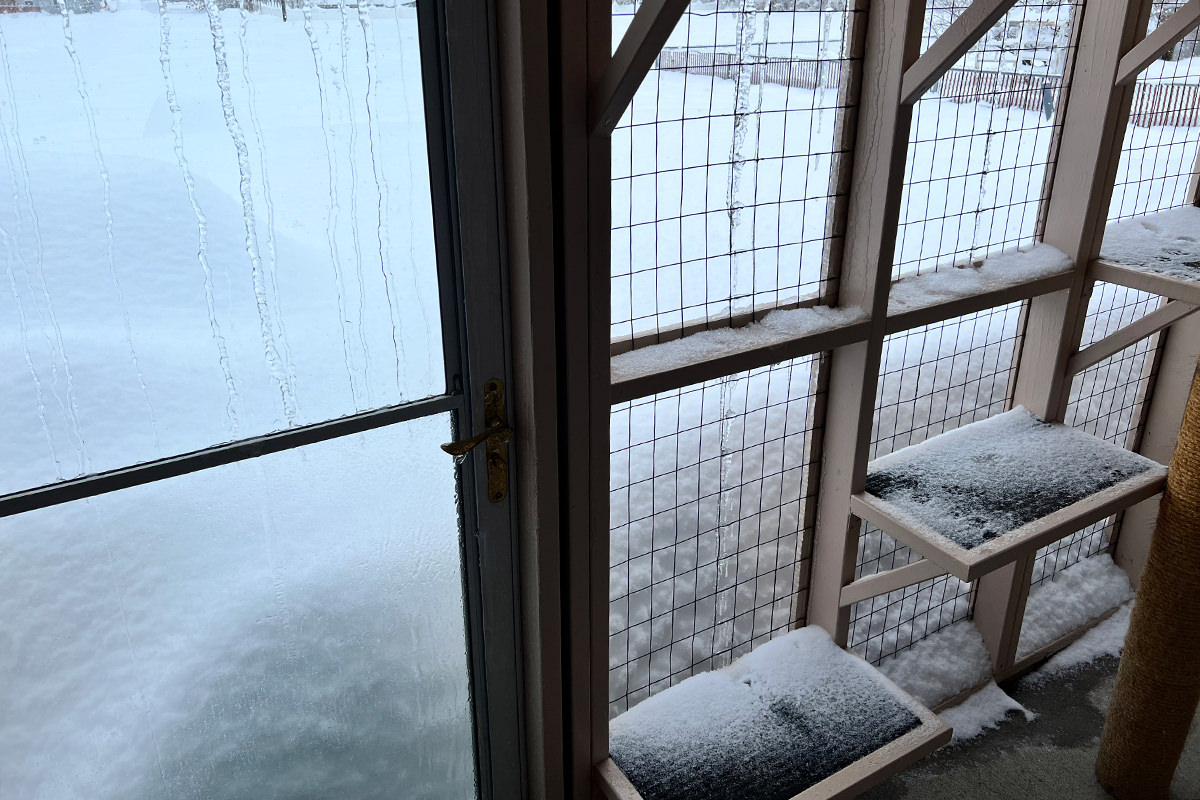 It ultimately probably ended up being around 4 feet, though the weight of it kept pushing it down, so it was tough to get an accurate read. Regardless, it was a lot of snow.
Now, when I was a kid, this was normal. We kids would regularly tunnel under the snow from one yard to the next so we had "secret passages." We were pretty nuts about it... spraying water inside the tunnels before nightfall so it would freeze and strengthen the tunnels.
Now, when my mom was a kid, it was normal for her to have snow so deep that kids would climb up on the roof and jump off into it.
Which is to say that the snow levels where I live have been dropping for decades.
Which is also to say that while the city where I live used to be accustomed to dealing with massive amounts of snow, they aren't now.
Which is ultimately saying that I was trapped in my house all day. The city couldn't get to my minor street because they were trying to remove snow from the major streets. And since my street wasn't plowed, the guys who plow my driveway couldn't get to it to plow (not that it mattered).
Since I was stuck, I turned on the television and got to work. My cats joined me soon after...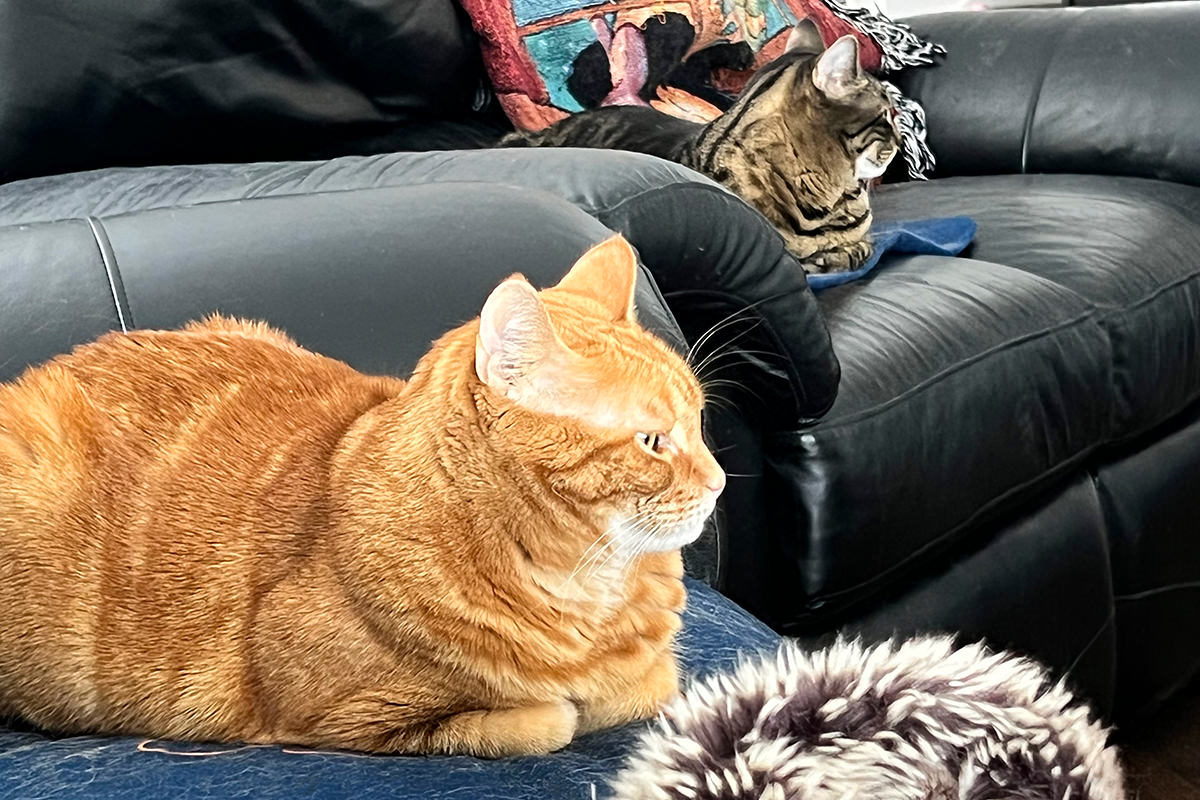 Eventually I went upstairs to work on my desktop computer because my laptop didn't have room for all the stuff I needed to see. Jenny had fallen asleep, but Jake wandered up to watch me work. Which is apparently very boring to him...
And here we are.
Still stuck at home. Fortunately, I just got a shipment of cat food and treats, so I'm in good shape for them. I have plenty of food for myself, but it's scattershot. I tried to make sure that I used up what I had so it wouldn't spoil over Thanksgiving and Christmas so it's just a few things here and there. But I won't starve or anything.
I fully expect that the city will get to my street tomorrow so I can be plowed out and go to the office.
And if not?
I guess I'll bore my cats some more.
Posted on January 2nd, 2022

2022 may be feeling even worse than 2021, but I'm still spitting out those bullets... because an all new 2021 RETROSPECTIVE Bullet Sunday starts... now...

• Pizza! As anybody who's been reading Blogography for any amount of time knows, I've been searching for a decent frozen pizza for decades. And in 2021 I've finally found one. It's Red Baron Fully Loaded Five Cheese Pizza!
The sauce it great. The crust is amazing. The amount of cheese is a little excessive, but perfectly acceptable. Put it all together and it's the best frozen pizza I've ever had. With a caveat! As good as it tastes fresh out of the oven, it tastes horrible once it's gone cold. And reheating it in the microwave or oven does not bring it back. I've been sawing them in half and cooking only half and a time so I can eat the remainder at its best as well.

• Potato! As somebody who loves fries, I usually end up making them from scratch out of freshly-cut potatoes that I soak, pre-cook, freeze, then fry to get the best tasting ones I can get. But that's a horrible amount of work. So whenever I see a new frozen fries product, I give it a try. Usually I spray them with oil then put them in the rotisserie basket of my air fryer and they turn out okay. But in 2021 I discovered "McCains Quick Cook Fries." And they are a world different from anything else on the market...
The secret of the reason they cook "quick" with no flipping is that they are coated in oil. This is not a new trick. Ore-Ida did this years ago. But, for whatever reason, McCain's fries taste far better. Even though they do lie about the timing. Even when I preheat my oven, it takes closer to 20 minutes than the 13 minutes they advertise to get perfectly-cooked fries. Usually I don't bother to preheat. I just put them in and set the timer for 25 minutes. Bliss. Their crinkle-cut fries are so good that I'd rather have them that restaurant fries. Possibly even more than my own hand-cut fries! A half-bag is the perfect serving size for me and I anticipate eating a lot of these things in 2022.

• Sustained! I have been really trying to minimize waste more in 2021, recycling whatever I can and eliminating disposable plastics from my life. It's the least I can do, even though it's a ridiculously small dent in the amount of pollution produced (corporations are vastly more responsible than individuals, but convince people it's not their fault). One of the bigger steps I took was to stop buying Saran Wrap (plastic wrap). I used to go through a couple boxes every year, but the one I bought back in March will hopefully be my last. I've also greatly reduced the number of plastic bags I've been buying. My favorite replacement is "BioBag" products which decompose quite quickly in a landfill. They're expensive as hell though, so I've also brought "brown paper bag" sandwich bags for regular use...
They work great! But I also buy Reynolds wax paper bags for things that get sloppy (like the veggie burger with extra mayo I eat on my morning commute!). Or when I'm out of brown bags (like I am now). They have little stickers to keep them closed, which probably makes them bad for the environment, but they are fun to pack for lunch....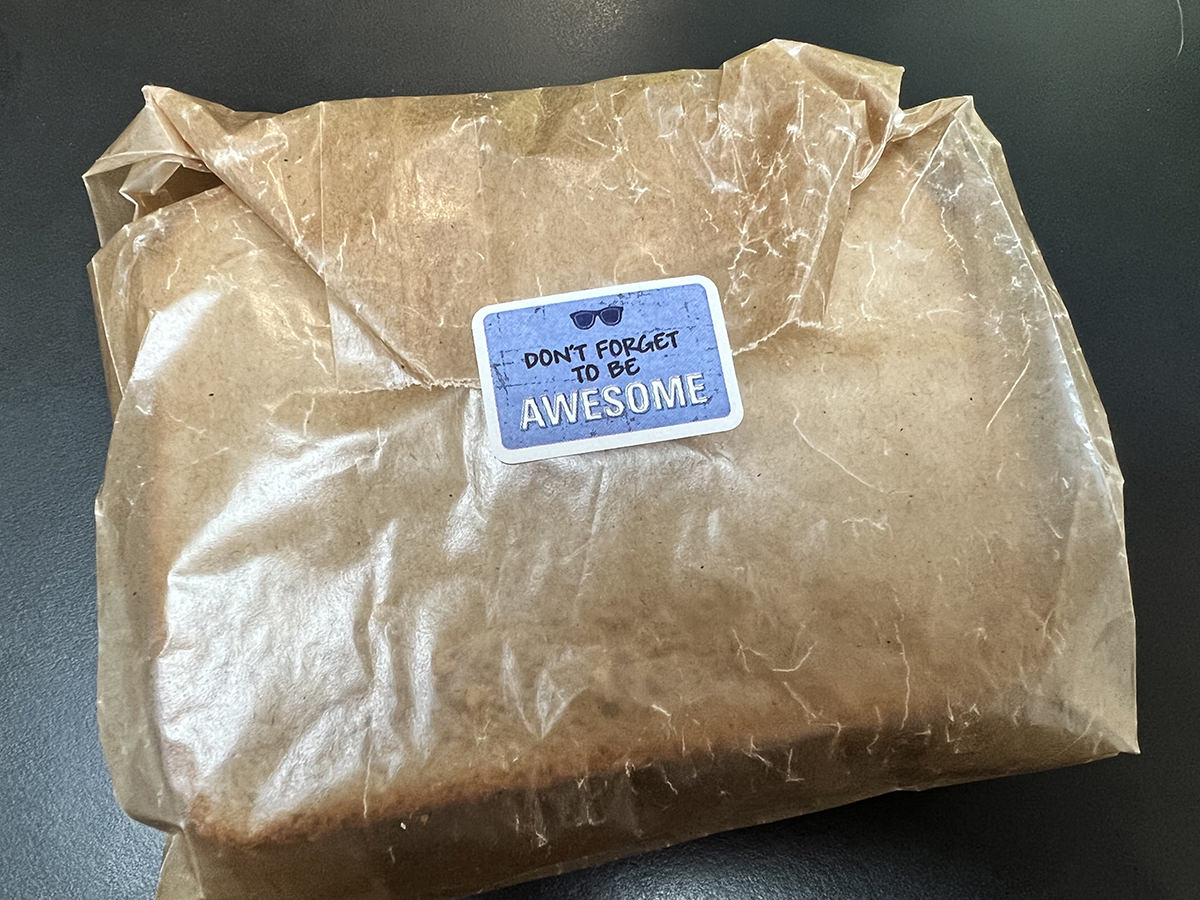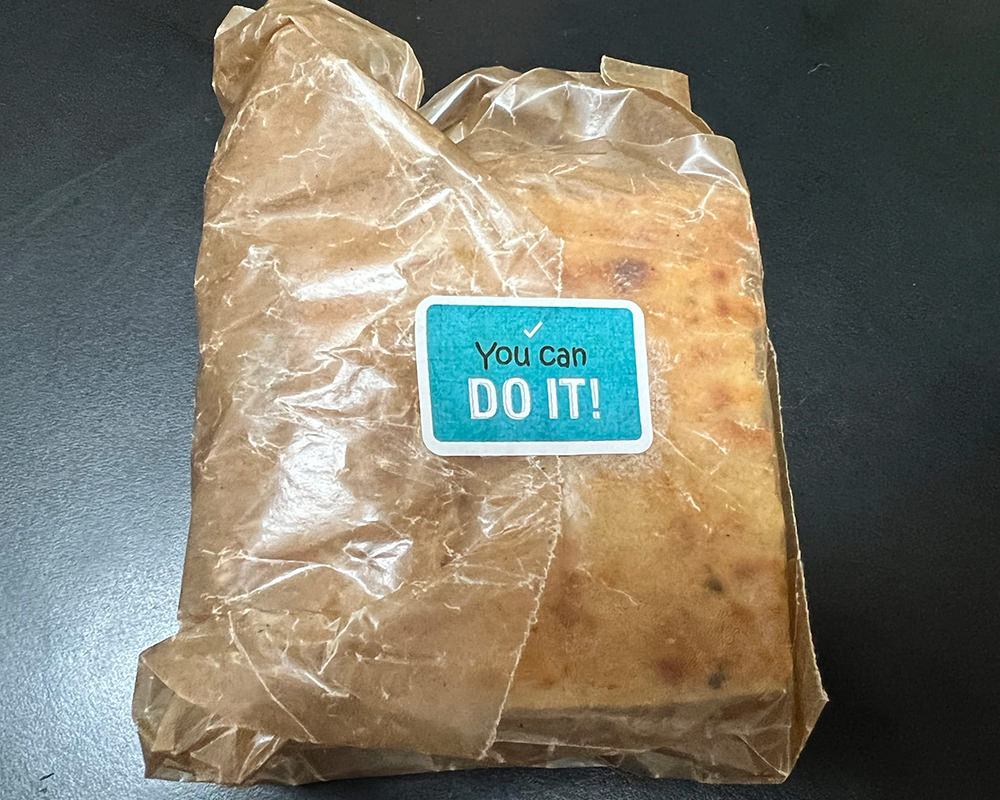 Wax paper doesn't biodegrade like raw paper (or BioBags), but it does biodegrade better than plastic. And uses more natural materials, so I'm chalking that up as a win (even though I'm trying to use them less and less since biodegradable bags are better). The best solution seems to be using glass containers with plastic lids which you can wash and reuse for years, so I've bought more Pyrex as well. Maybe one day they will come up with lids that aren't plastic but, in the meanwhile, they have lasted me over a decade so far, which is far less than if I were using plastic bags.

• Apples to Apples to Apples! This past year was a tough year for me financially because Apple ended up getting so much of my money. But boy was it money well-spent! My new iMac M1 is a (relatively) inexpensive Mac that flies through even my most demanding work. Despite it being on the low-end of the spectrum, it's the best desktop Mac I've ever owned. Then I traded in for the iPhone Pro Max 13, which is the best phone I've ever owned (and the heaviest). Then I traded in for the MacBook Pro M1 Max. Legit the best computer I've ever owned. And my favorite. Not even a contest...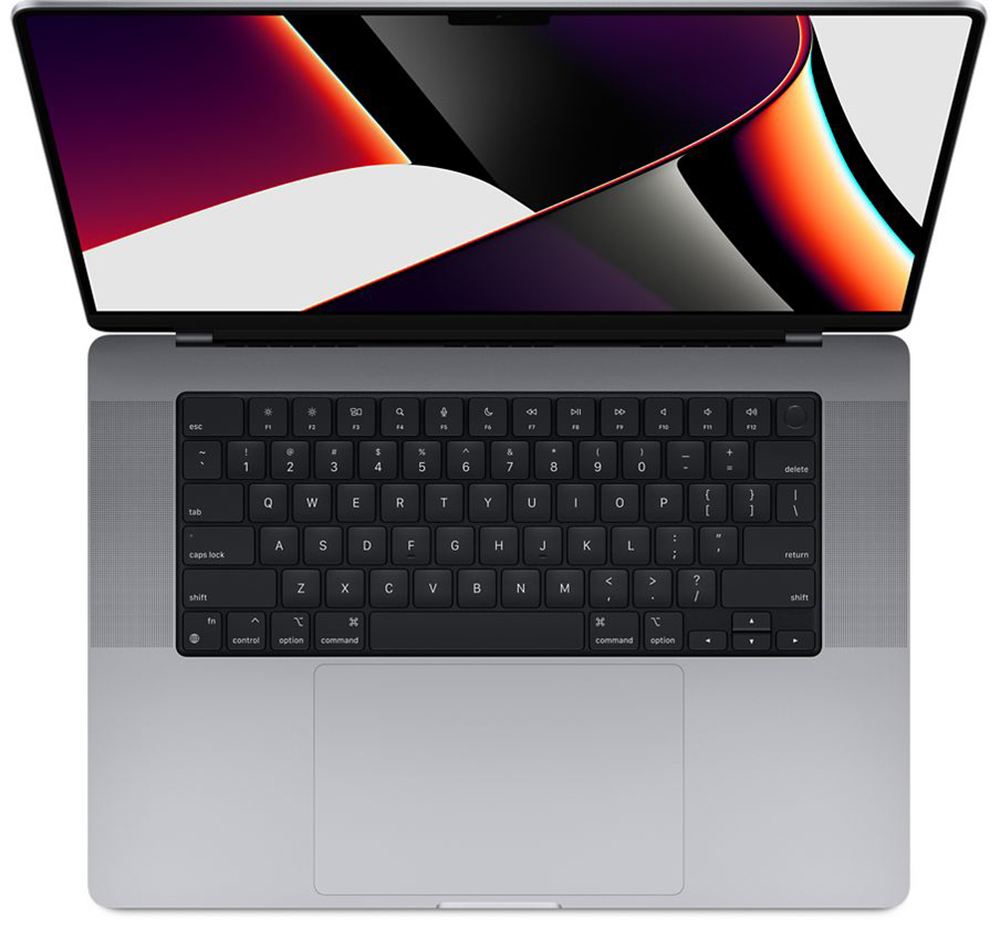 It is ridiculously fast and powerful, has incredible battery life, and is an absolute joy to work with. THIS is the kind of "pro" computer Apple should have been making for the past decade instead of the form-over-function bullshit they were married to. The weird thing is that this MacBook is still really beautiful despite being constructed for function over form. Yet "curviness" was more important than power to Apple for a decade, so that was what we got. Blergh. Hopefully they won't slide back to old habits. The wild acclaim for this computer by pundits and customers alike should tell them they are finally on the right track.

• Travel-less! It has been genuinely strange going from dozens of trips each year to zero in 2020 and one in 2021. Unless some miracle cure arrives which eradicates COVID from the face of the earth, I'm expecting the same for 2022. Because right now I have no plans to go anywhere. But still, that one trip I did take during Delta but pre-Omicron reminded me of what "normal" is like. Even though I was masked most of the time...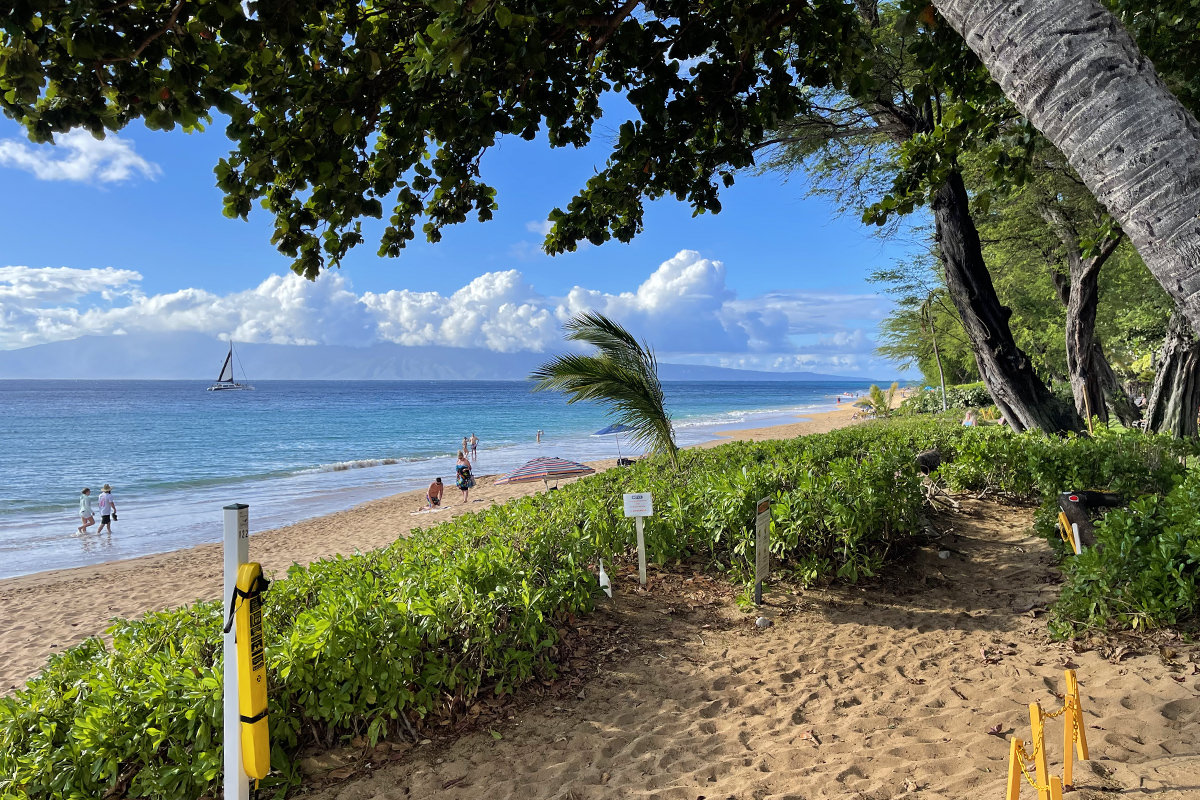 So maybe after they announce a fourth booster I will make a trip just to remember what "normal" used to be like? If I do, it will probably be a trip to San Francisco because that's where my tattoo artist is, and I've been wanting new ink for years now. Fingers crossed.

• Kitty! Once again the thing that saved me in 2021 were my cats. Even at times when I was at my lowest and didn't care about myself, I always cared about them. In 2021 Jenny learned to manipulate me better than in previous years, coming up with an entire menu of meows and behaviors to get what she wants. Jake and I have conversations now. He meows (or tries to) and I meow back. Then we go back and forth for a while. I have no idea what I'm saying, but it must be interesting enough to him that he feels a need to respond!

• Betty! I'm still crushed. I've been avoiding social media and the news so I'm not seeing news about her death over and over. What a shitty end to a shitty year.

• Boosted! I've had people sneer at me for getting boosted, saying that the COVID vaccine obviously doesn't work if you need to get a booster... "WHAT ARE YOU GOING TO DO? GET BOOSTER SHOTS FOREVER??" And the answer is yes. Fuck yes. Because there are mountains of data showing that staying current with vaccinations vastly reduces incidents of serious illness, hospitalization, and death. MOUNTAINS OF DATA! So give me all the shots. This is no different than getting a flu shot every year. Except COVID mutates so fast and the vaccine is so new that we may end up getting two boosters a year instead of one. As the science gets better, the boosters will get better. Eventually we may even have the option for a combo flu/COVID booster, and I will take that shot. 1000% I will take it. I have faith in the science which has given us so much. There's a learning process which goes along with scientific research, and I am happy to be a part of it. I have cats to take care of, after all.

So... yeah. Not a lot else happened in 2021, so I guess that's it. Pizza, fries, sandwich bags, Apple stuff, one trip, cats, the passing of a legend, and COVID. Not a banner year, to be sure.
Tags:
Bulle Sunday
,
Cats
,
COVID-19
,
DaveLife
,
Food
,
Pandemic
,
Travel
Categories:
Apple Stuff 2022
,
Bullet Sunday 2022
,
DaveLife 2022
,
Food 2022
,
Travel 2022
—
Click To It:
Permalink
—
2 Comments: Click To Add Yours!
Posted on December 24th, 2021

Today was a perfectly lovely day from start to finish.
I should really be grateful... but there's a feeling of dread that's come out of trying to fall asleep on Christmas Eve when the entire world is going to shit. Fortunately there was a new Jägermeister to try, so I'm not totally falling asleep on my own vocation...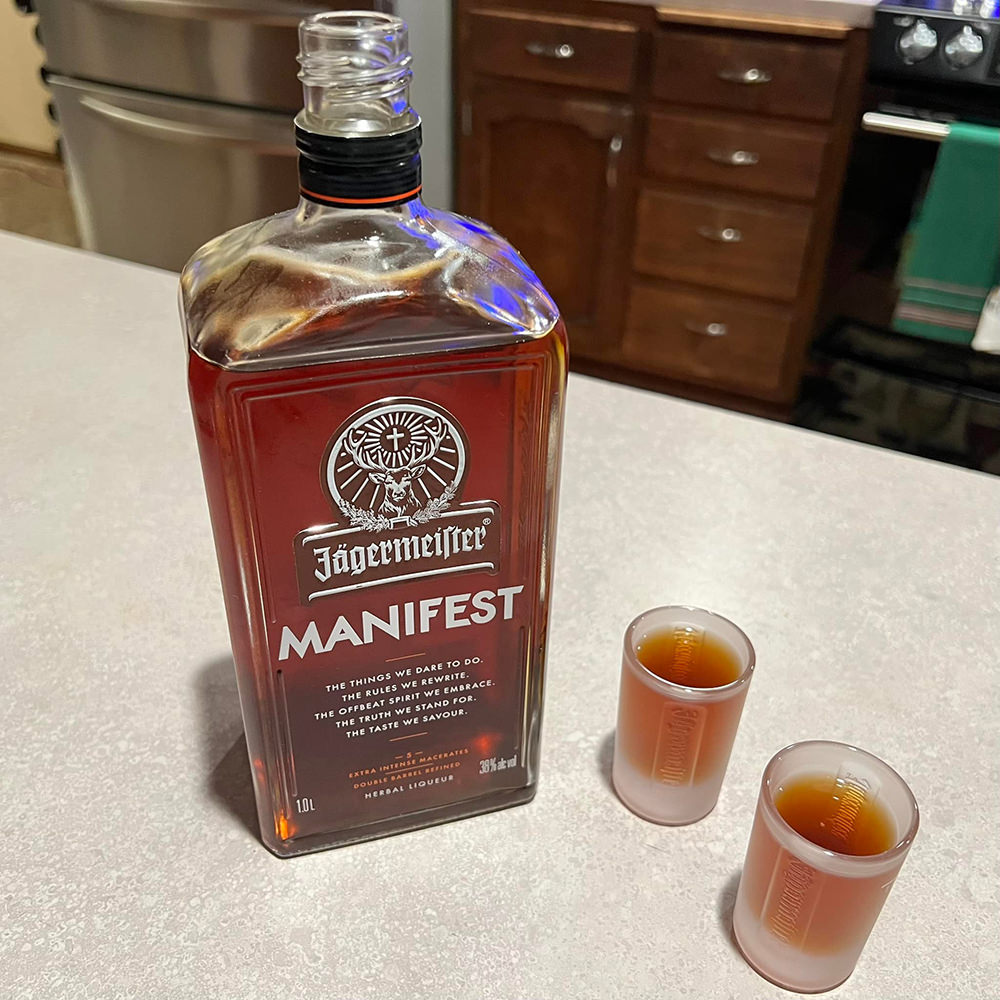 It's not bad. Even if it is entirely too expensive. I'll probably stick to regular Jäger, because I'm a cheap drunk that way.