Posted on March 26th, 2020

Today I was discussing an article about how Hollywood predicted a pandemic happening a decade ago. "Ten years seems like a lifetime ago. I don't even remember what I was doing back then... do you?"
The first thought that entered my head was "I barely know what I was doing a week ago!" The second thought was "Finally! My blog is actually good for something!" Because all I have to do is call up Blogography on my iPhone and there it is... on March 26, 2010 I was in Prague visiting the Hard Rock Cafe. And boy was that a great trip. Prague is one of the most beautiful cities on earth and I'm really grateful to have been able to visit...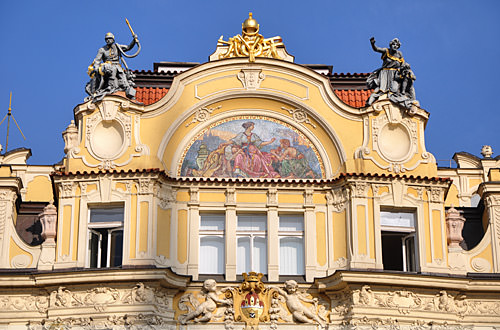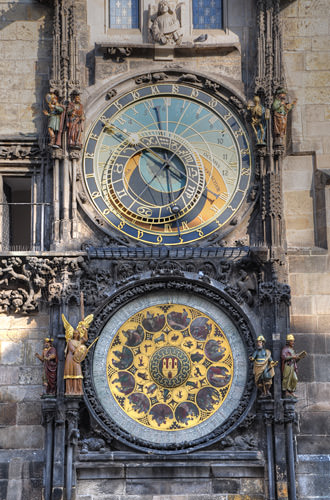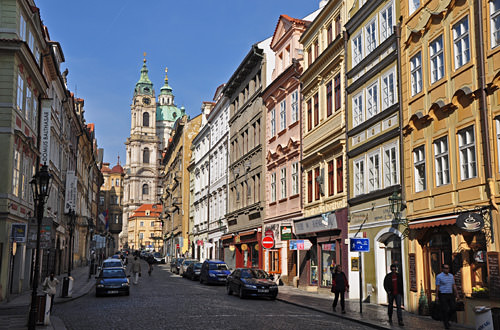 Meanwhile, back in the plague-ridden future of today...
I've been pleasantly surprised to see the many authors, artists, filmmakers, and other creative types releasing their works to the public so everybody has distractions to keep them occupied while coronovirus-quarantined. One of my favorite discoveries has been a "Free Movie of the Week" over at Oh You Pretty Things. Last week was the documentary Helvetica, which was great. And now they are streaming Objectified through Monday. It's a documentary about designers and the objects they create for us. The draw for me was Jonathan Ive (formerly of Apple fame), but everybody in it is interesting. And the little stories around the objects being discussed are fantastic. You can watch it for free through Monday. Highly recommended.
Stay safe, y'all.
Posted on March 25th, 2020

My life has become a delicate balancing act between taking enough Benadryl to keep post-nasal drip down so I'm not coughing my head off... and enough caffeine to stay awake so I can work. Too much Benadryl and I'm unconscious. Too much caffeine and I won't be sleeping at night. Not enough of either and I'm non-functional. It's a tough spot to be in, I tell you what.
Any time not spent trying to stay awake enough to work is spent trying to stay awake enough to catch up on television and play Animal Crossing: New Horizons (a game I think I've played long enough to comment on in a semi-review post on Friday). And hang out with my cats, of course. But that's something they feel they can do while I'm asleep. I keep waking up to find them sleeping next to me. Awwwww.
I maintain that cats have a sixth sense and know when something is wrong. Whether they are looking to be comforting or are looking to be comforted doesn't really matter... I'm awfully glad to have my furry companions at a time when I'm living my life in a Benadryl-induced haze while trying to self-isolate.
Not that I'm knocking my Benadryl-induced haze, mind you. It's dulling down the horrors of a world gone to shit, and that's kinda nice.
Posted on March 24th, 2020

As I celebrate my birthday in self-imposed isolation, I've decided that I'm too old to learn new stuff. And definitely too old to remember old stuff. I'm just going to stick to the bare minimum of stuff I need to bumble through life in the now.
I came to this life-changing new direction as I was talking to a friend who called to wish me a Happy Birthday. I was trying to remember the word "blender" and ended up saying "The thing that goes BZZZZRRRR BZZZZRRRR... you know, the drinky mixy upper thingy!" And then... THEN... I got to "clothes steamer," couldn't think of it, and ended up calling it "the PSHHHH PSHHHH thingy."
Welcome to my new onomatopoeia life.
"Onomatopoeia" meaning that you name something by what it sounds like.
So from now on, Jake and Jenny will be called "meow meows" and Alka Seltzer will be called "bloop-de-bloop fzzhhhhh." Which is pretty much what it's called anyway thanks to those "plop plop fizz fizz" commercials.
See? We're halfway there!
Now, if you're excuse me, I am going to celebrate my special day by playing games on the "pew pew bloop bloop."
Happy Birthday to me.
Posted on March 23rd, 2020

I think I've completely given up on being worried about what the future may bring. I'm just going to roll with life day to day and see what happens. Worst case scenario is that I die broke, penniless, and alone while living on the street. If I end up with anything more than that, I'll consider it a gift.
Because, in all honesty, do I have any other option?
No. No I do not.
So why waste my sanity worrying about it?
I'm exhausted from being exhausted.
Posted on March 19th, 2020

As I probably mentioned once or twice... or a hundred times... I have killer seasonal allergies. They are pretty harsh in the Fall when all the vegetation is rotting. Summer is marginally annoying, but I don't notice it any more. Winter is my least favorite season, but the absolute best time for my allergies.
Spring... what's happening right now... is my favorite season. I love Spring.
But my allergies are at their absolute worst.
I survive it by taking more Benadryl than is probably healthy. It's the only thing that works despite it making me drowsy. Every day at work it's a fight between the allergy meds putting me to sleep and the caffeine in Coke Zero keeping me awake. At home I stop taking pills and happily cough my head off.
Today I left the office early to work at home because I was already tired, and taking another Benadryl would have done me in. I managed to work through the coughing for a couple hours before my lungs ached and I finally took a Benadryl and a bunch of cough syrup...
...and fell asleep.
Until the alarm to feed the cats... as well as the cats themselves, of course... woke me up at 6:00pm.
After making sure they had their food, I sat down with a grilled cheese sandwich to tide me over until my pizza dough defrosts for dinner. I turn on the television and this commercial is playing...
Isn't that an amazing ad? It's like a Hallmark movie in 30 seconds... but less sappy and more sweet. Man, I love great advertising!
And speaking of Hallmark... I see that they are airing a Christmas movie marathon so people who are self-isolating can re-live memories of a happier time. I've already seen them all, of course, so I'll spend any free time I have playing Animal Crossing: New Horizons, which releases tomorrow. OR... at midnight tonight, I'm guessing? Yeah, no. The last thing I need to do is become addicted and stay up until 3am playing a game.
Posted on March 18th, 2020

Food has gotten so incredibly expensive that I do everything I can to not waste it. Wasting food is literally burning money. But now that trips to the grocery store could come with a COVID-19 bonus and shelves are bare, it's even more critical to not waste any edibles.
Late last night I pulled everything out of my cupboards and organized it by expiration date. Then I pulled everything out of my refrigerator and arranged it by expiration date. Then I worked up a meal plan to try and use as much of it as I can before it goes bad... and freeze everything else. It's making for some eclectic meal planning.
Potato salad with applesauce.
Veggie dogs with yogurt.
Macaroni and cheese with beans.
Tacos and summer salad.
Veggie burger and cheese sticks.
It's like a 5-year-old is creating the menus up in my house. Not that I'm complaining. I'm grateful that I have food to eat. And, one thing's for certain, it will really help me clean out my cupboards and refrigerator/freezer from stuff that's been sitting there for months.
Eventually... when (if?) things ever get back to normal... I'd like to do more meal planning in advance. Right now I go to the store and buy anything I can eat that's on sale, then just do whatever I can with what I end up with in my cart. That's how I end up with these weird orphan ingredients that don't really go anywhere and just take up space for months at a time. Perhaps if I could think about what meals I can make from what's on sale at the moment, I can stick to buying only the stuff I need to be getting.
In other news... yet another childhood hero has left this cold, cruel world. Lyle Waggoner passed away at age 84. I, like oh so many others, remember him as the lucky bastard who got to star opposite the incomparable Lynda Carter's Wonder Woman... my childhood crush and the most phenomenally perfect woman to have ever existed...

Photo from Warner Bros. & DC Comics
How many times did I dream of being Steve Trevor getting wrapped up in her magic lasso as a kid? Entirely too many to be healthy, I'm sure.
Even though his time on The Carol Burnett Show came before Wonder Woman, I didn't see it until it came to reruns years later...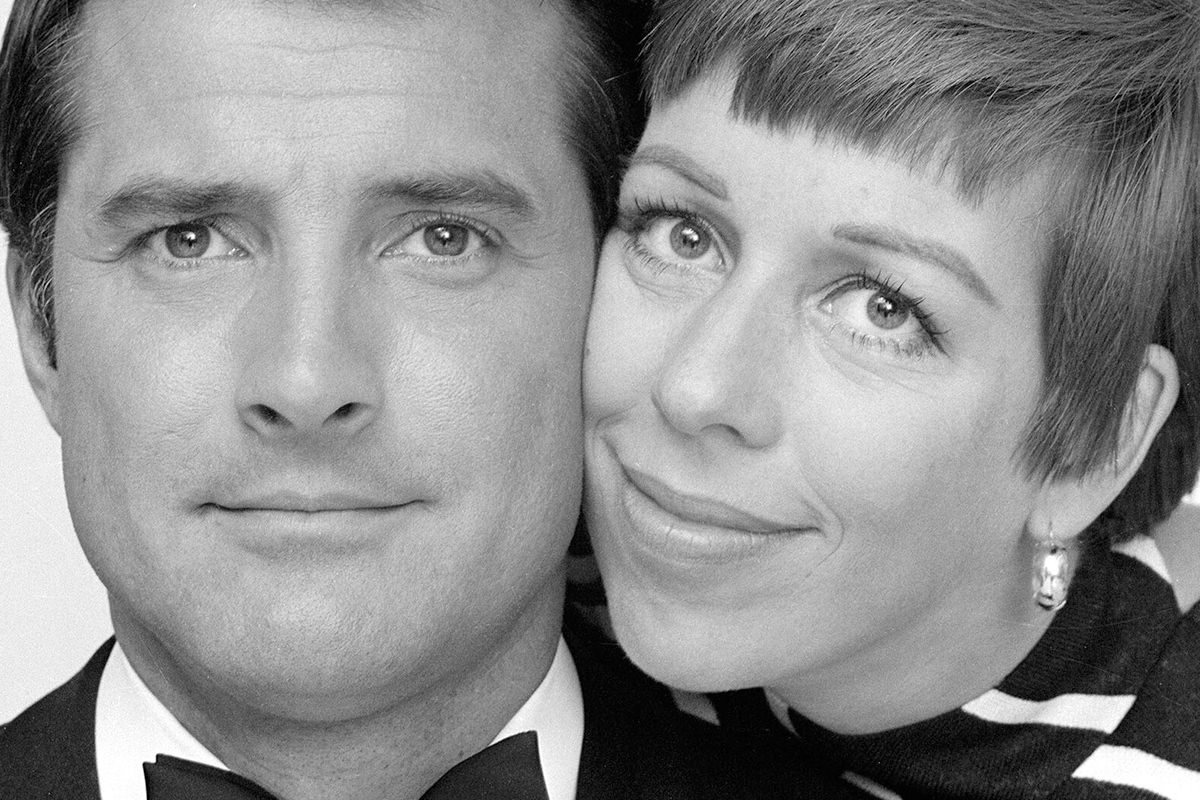 Photo from CBS Television
The series was more memorable to me for Carol Burnett, Tim Conway, and Harvey Korman... but Vicki Lawrence and Lyle Waggoner were excellent supporting characters and it's hard to imagine The Carol Burnett Show without them.
The remainder of his career seemed to consist of appearances on shows of the day like The Love Boat, Fantasy Island, Murder She Wrote, and even a spot on The Golden Girls. I don't remember him doing a regular series after, but he must have been keeping busy.
And speaking of keeping busy...
If you're in isolation and looking for something to entertain you, then a good place to start would be visiting the Great Big Story channel at YouTube. It's filled with cool and interesting videos that will lead you down a rabbit hole several hours deep. Here's a few to get you started...
Any of these Great Big Story videos could lead you to Google for more information. I end up there after every new video they release. The last video on the Kryptos statue is something I actually keep up with because I'm interested to see it get solved. Especially since clues are released from time to time, with the latest clue having been dropped back in January. I'll save you from having to Google it by pointing you to a very good Wikipedia article on Kryptos right here.
Stay vigilant, viral warriors!
Posted on March 17th, 2020

I am doing as well as can be expected given everything that's been going on. I occupy my time with lots of work, lots of television, lots of movies, lots of video games, and lots of time with my cats. Basically anything to keep my brain focused on anything except the outside world. Because if I start paying attention I would probably end up with a brain hemorrhage. Especially when our president is going 180º on the coronavirus. First it was a Democratic hoax that's been overblown by the media and going to disappear any day now because he's doing such an amazing job... now it's him knowing it was a pandemic before it was even declared a pandemic... all while none of his followers are calling him out on his crap. I don't expect our government to ever be truthful about anything. We know they're fucking incapable of such a thing. But I don't expect people to roll over and not call politicians out on their bullshit, regardless of which political party they support.
Oh well. I'm getting used to being perplexed by blind party loyalty.
And getting used to getting this crap out of my head by re-watching my favorite entertainment. Last night it was What We Do In The Shadows, which is a movie I love beyond all reason...
Followed by a marathon of the television series, which is SO good because the original creators are still involved (and even make an appearance in an episode!)...
A second season is dropping on April 15th, and I cannot wait to see it.
Tonight I will be watching my second-favorite Hallmark movie of all time, A Winter Princess, which was just released on home video...
Hallmark movies are cheesy and ridiculous to extreme levels which is what makes them so entertaining. I particularly like this version of the holy-shit-it-turns-out-they're-royalty trope because the actor playing the princess (Natalie Hall) actually looks like a frickin' princess. I mean... damn is she brutally gorgeous. The story in this one is tired, but the movie is actually pretty good. Interesting to note that they filmed it at the Big White ski resort (outside of Kelowna, BC) doubling for a ski resort called "Snowden Peak" in Colorado. It is an amazing location and they (surprisingly) make pretty good use of it. From a design perspective, I loved how they made the "Snowden Peak" logo an exact duplicate of the "Big White" logo so that they didn't have to change it out in the long shots. Smart, smart production team there. Anyway... worth a look if they are playing it on the Hallmark Channel, which I have started watching again since they've been working with GLAAD to not be such homophobic idiots.
Posted on March 16th, 2020

My mom never seemed to be a huge fan of cooking. It was just something she did because she had to, and not something that she ever aspired to enjoy or master. She had a set of recipes that she was comfortable with and got good at making out of sheer repetition. Every once in a while something new would enter the mix, but not often.
One of my favorite things she made was Applesauce Bread. She found the recipe in a Spices of the World cookbook by McCormick (the company who sells all those spices). It's a 1964 edition, so I'm guessing she had it from before I was born. There are a dozen recipes in the book that mom would make, but only the Applesauce Bread was made so many times that the book broke in half at the recipe page. Eventually my mom had to rubber-band the thing and keep it in a plastic bag. You can see the recipe here, right under the instructions for Welsh Pork Cake(!)...
She altered the recipe, leaving out the raisins (gross!) and substituting walnuts for pecans. But here's the real thing she did to make this recipe better... she went from one big loaf pan to three small loaf pans. The best thing about this bread was the crust. We would fight over who gets the "ends." The smaller the loaf, the most crust you get. Genius.
One day I came home from work and she had a surprise for me. It was her Applesauce Bread... BUT SHE FOUND A MINI LOAF PAN TRAY TO BAKE THEM IN! NOW WE WILL HAVE CRUST FOR DAYS! WHOOOOOO!!!
It's the only way I make her bread now...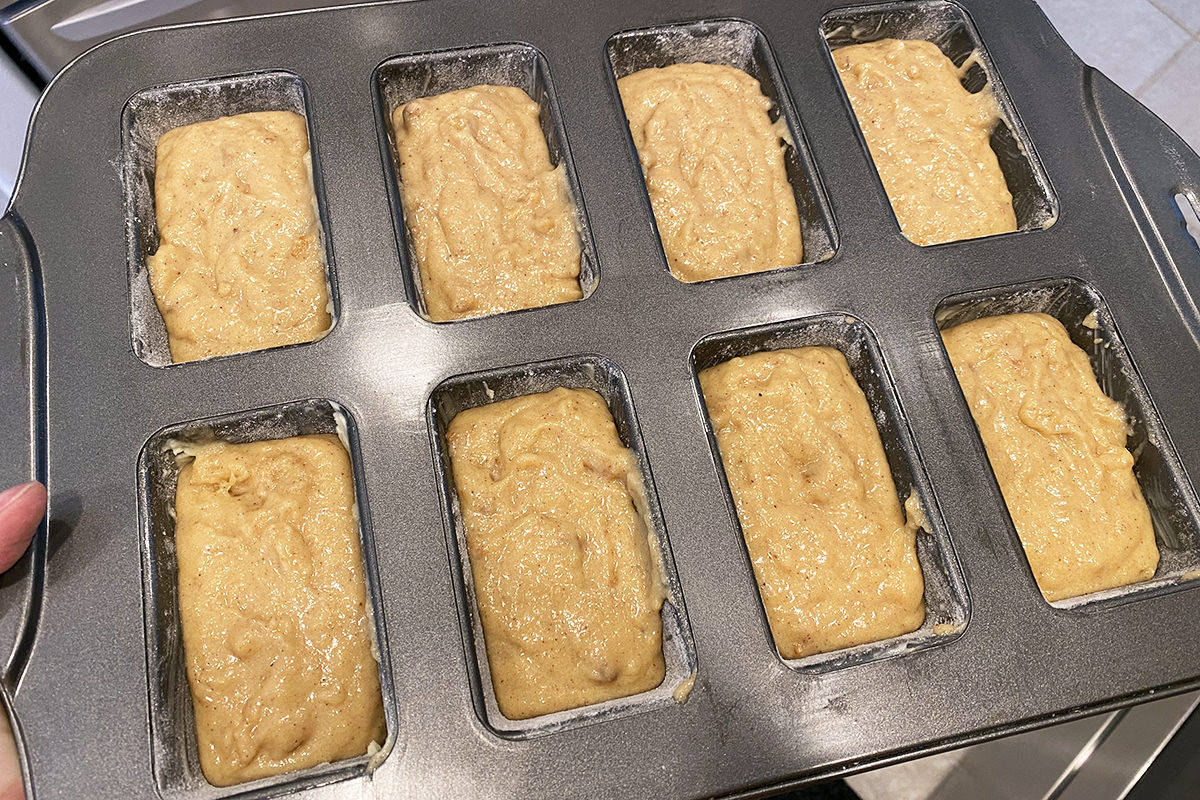 The eight loaves in the pan she found are perfectly sized to accommodate a full batch of the recipe...
You're supposed to let it cool for 20 minutes but I never can wait. It's just too dang delicious out of the oven. Of course you have to eat it with an absurd amount of butter...
Because I love y'all (and the book is out of print), here's the recipe...
1/2 cup Butter (softened to room temperature)
1-1/2 cups Sugar
2 Eggs (beaten well)
2 cups Flour
1 teaspoon Baking Powder
1/2 teaspoon Baking Soda
1/4 teaspoon Salt
1 teaspoon Cinnamon
1/2 teaspoon Nutmeg
1/2 teaspoon Cloves
1 cup Applesauce
1 cup Walnuts (chopped)
Cream the butter and sugar until light and fluffy. Add beaten eggs and mix together well. Sift the flour, measure, then sift again with the baking powder, baking soda, salt, cinnamon, nutmeg, and cloves. Alternate adding flour mixture and applesauce to the egg & sugar batter until it's all thoroughly mixed. Blend in walnuts. Pour batter into well-greased and floured pan(s). You can use one 9-1/4 × 5-1/4 × 2-1/4 large pan, three small loaf pans, or 8 mini loaf pans. Bake at 350° for 40 minutes (mini loaves), 50 minutes (small loaves), or 1 hour (standard loaf). Ovens vary, but tops should be golden brown with brown edges and a toothpick should come out clean. Cool on a rack for 20 minutes.
Notes...
Creaming the butter and sugar until well-mixed is important. If there are chunks of butter then the ingredients won't mix properly. A good electric mixer really helps with this recipe.
Sifting the flour twice is critical. The bread will not rise properly unless the flour is well aerated.
Heavily greasing the pans is no joke because the applesauce makes the batter wet. I wipe the pans with a lot of butter then flour heavily. Anything less is just asking for the loaves to stick to the pan. Also... don't let the loaf sit in the pan too long or it will stick no matter how well you've greased and floured it!
The batter will dry like cement, so don't be all "I deserve a break today!" and go play video games while the bread is baking. Scrub the bowls and utensils you use immediately.
Entirely too yummy.
And now back to our regularly-scheduled coronavirus coverage...
Every day since things started getting COVID-19-serious I've tried to imagine what it would be like if I was still taking care of my mom. If she was here with me, I'd be trying my absolute best to make sure neither of us got sick. Me because I couldn't take care of her while sick. Her because I have no idea how I'd possibly know how to take care of her in that condition. If she was at the care facility, I guess all I could do was hope that the staff could keep her safe while I stayed away. Either way, I'm horrified just thinking about it.
It really makes me feel for those who are actually in this situation right now. If that's you, help is available (link is for the US, if you're outside the US, please Google for assistance near you!).
If it were me, this would probably be what sent me over the edge. Heaven only knows I was already 99% of the way there.
Here in Washington State, which is an epicenter for the virus, our governor has closed down restaurants and bars for dine-in and asks that they continue as takeout or delivery operations until things get under control. Gatherings of 50 or more people is verboten as well. This is a serious problem which demands serious solutions, and it's good to know that our State officials are at least trying to slow down the spread of COVID-19 so that our hospitals are not overrun. Of course, this being Redneckistan, there are local restaurant owners telling the governor to eat shit and they will stay open because it's their God-given right as an American to spread the coronavirus, but that's to be expected here. If it were me personally, I wouldn't want my restaurant to be forever-remembered as ground zero for a highly infectious virus, but I guess that's why I'm not in business.
I mean, we just had a man die from COVID-19 in our local hospital, but I'm sure this is all just a hoax started by the socialist communist godless liberals, right?
I dunno. All I know for certain is that I'll be skipping the Welsh Pork Cake.
Posted on March 13th, 2020

I live each day in a Benadryl-induced haze so that people don't think my allergies are coronavirus symptoms. That would be bad enough if not for the fact that I keep getting curve-balls thrown at me.
Take this morning, for example.
I worked late, late, late last night and was still dead-tired when my cats came running in after the Alexa alarm for their 7am feeding went off. So I dragged my ass out of bed and made my way past the landmine of cat toys strewn in my path to give them their food and get some household chores out of the way. At 8am I decided to go back to bed for a half-hour nap before heading into the office.
Five minutes after my head hit the pillow, Jake and Jenny were running into my bedroom at top speed. I had no idea what brought that on... until a second later when the yard-care people fired up a thatcher so they could groom the lawn for Spring. The noise was huge, the cats were freaked, and I wasn't going to get any sleep.
Then, at 8:30 the Alexa alarm I set to "wake me up" went off, which got the cats all excited because they thought it was feeding time again when they heard it.
As I was headed to the shower I realized that the thatching noise had stopped and it was quiet... even though I only heard them working on the side of my home and nowhere else. I thought perhaps the thatcher had broke down and looked outside to see if there was a problem.
Oh there was a problem alright...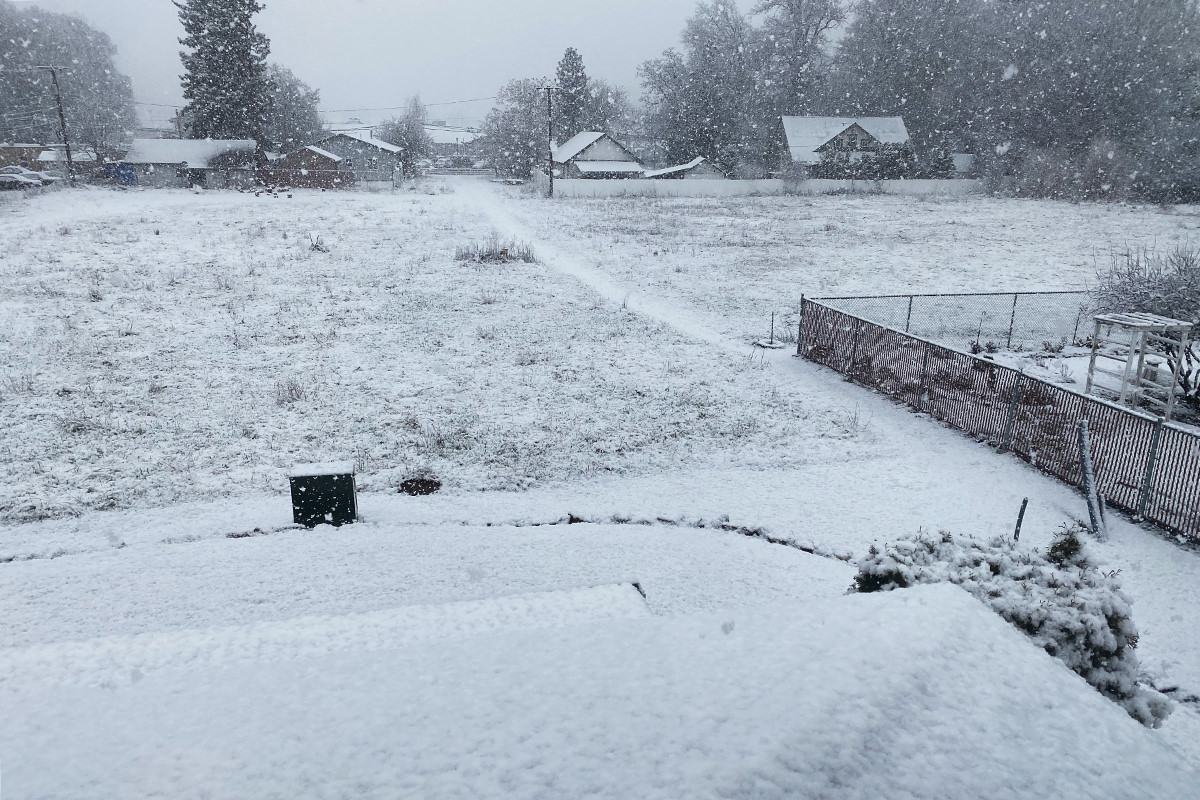 Great.
Might as well go to work then.
My cats were still waiting for their second breakfast when I trudged down the stairs...
Note that Jake is ON THE TABLE WHERE HE KNOWS HE'S NOT SUPPOSED TO BE!
I'm all like "SERIOUSLY? YOU JUST HAD BREAKFAST 90 MINUTES AGO!!" But I was feeling sympathetic from the noisy yard work that scared them, so I gave them kitty snacks before heading out the door.
Where I had this greeting me...
Guess I converted my garage into a wood shop too soon?
I am going to try and do as little work-work as possible this weekend so I can get caught up on house-work that's been piling up. Because, just like with the snow that's currently falling, I really don't need an avalanche to bury me.
I'm buried enough.
Posted on March 11th, 2020

I wake up. I go to work. I come home. I go to sleep. Then I repeat it all over again the next day. I don't go anywhere unless I have to. I don't see anyone unless I have to. I don't do anything unless I have to. I wash my hands before and after every activity. I sanitize every surface I touch. This is life in the age of the coronavirus. This is love in the time of COVID-19.
My caution came highly recommended by the organization I volunteer with. They're based in Europe where there's a perspective on things that's different from here. Italy is in major crisis, other countries will likely join them, and absolutely everything is shutting down in an effort to halt or reduce the escalating infection rate. Meanwhile here in the USA I keep running into people who think that it's all being overblown... usually as a part of a conspiracy theory to reflect badly on President Trump. It's all fake news. It's not a serious problem. It's no more dangerous than the common cold.
Which is a load of crap, of course, but I guess there are people who would rather believe a bunch of bullshit than accept that their hero is an incompetent dumbass who would rather downplay a serious situation at the cost of American lives than look like an incompetent dumbass.
Today I had to run to tourist town to return something I borrowed for work. I wanted to go today instead of the weekend so I wouldn't have to see anybody. On the way back home I decided to stop at the store to pick up the only two things I can't currently live without... Coke Zero and Quaker Brand Chocolate Chip Rice Cakes. If I'm going to be quarantined, I have toilet paper, soap, and food. I don't have beverages and dessert. So... worth the risk of stopping at the store to get some, I suppose. I just have to be mindful of people and sanitize my hands after.
It was then that I saw that perhaps Redneckistan is starting to take things seriously after all. The grocery store was rationing toilet paper and paper towels to one package per person and the shelves were starting to become bare.
Blind panic is unwarranted.
But a little panic is probably going to save lives if it makes people start taking proper precautions.
Wash your hands and stay distant, people.