Posted on June 13th, 2018

I wrecked my legs working on my front flower beds and installing new security cameras last weekend. This morning I thought I was finally recovering a bit, only to find that I had pulled a muscle in my back as I was attempting to walk so I wasn't hurting my legs.
Essentially trading one pain for another.
Albeit a much much more painful one.
Most times Ibuprofen can handle it. But the minute I twist wrong or bend in a way my back doesn't like... unbelievable searing pain goes shooting through my back that hurts so bad I can barely breathe. The worst pain is when I lay down. It's so awful that I've tried sleeping while sitting up, but I can't manage it. My back brace helps, but not enough.
And so...
Not a great time to be Dave2 right now.
It would be great if I could just dope up on pain-killers and muscle-relaxers and sleep all day, but... off to work I go.
Posted on June 11th, 2018

Too sore to get out of bed. Too tired to go to work. Too worried the cats will eat me to die and not feed them. Especially when Jake is looking at me like this...

And it's a Monday...
Posted on June 9th, 2018

The lady who owned my home before me loved flowers. She had them planted everywhere. Particularly impressive is the flower bed in the back yard, which is filled with roses and other beautiful stuff. She also had a bunch of flower pots in the front yard, but I removed them one-by-one as they died off because I'm not home to water them when I have to travel.
The flowers in the back yard continue to flourish because there's a water line that's connected to the sprinkler system. My front yard flower bed is just a bunch of river rock. I've always felt bad about this, because everybody else in the neighborhood has flowers out.
Last Fall as I was cleaning up leaves, I noticed that there was a water line poking up from under the river rocks. Turns out that there was automated watering there all along but it wasn't used for some reason. So I decided that this year I would plant some stuff so my home fits in with everybody else.
And yesterday was the day...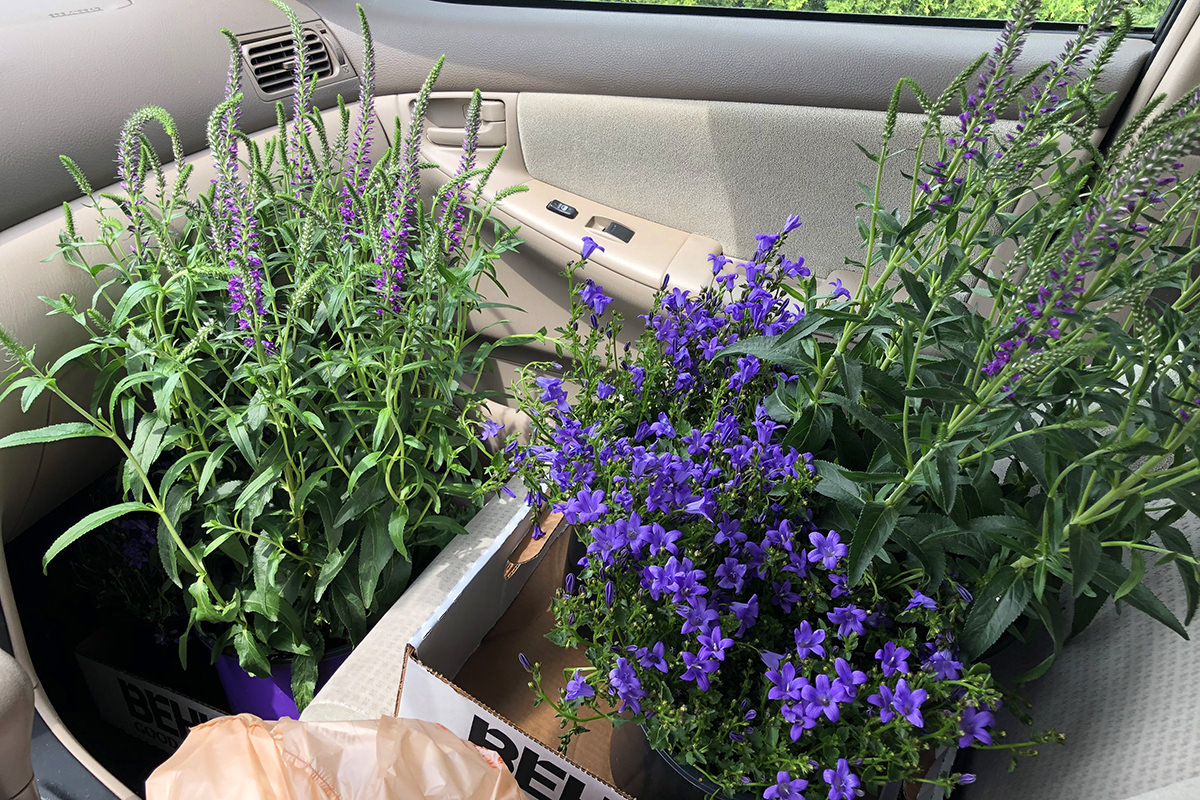 I didn't want to completely fill the front flower bed because that would cost a fortune... and I really didn't want stuff growing up next to the house where bugs could breed, so I decided to clear out a space in the river rock for my new flower bed. I found some nice grey brick to keep the rock from intruding. I finished building just as the sun was setting and it started raining...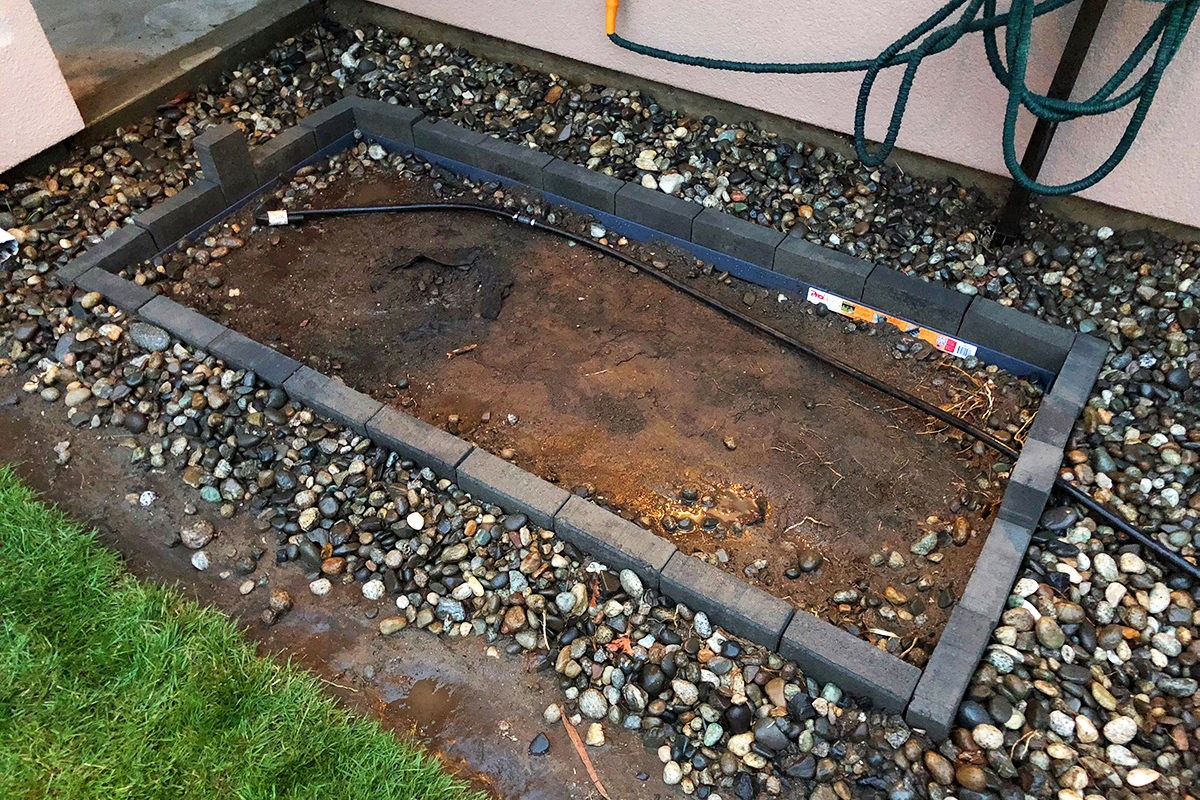 This morning I woke up early to start planting stuff. After setting things up I realized that I didn't have the parts I needed to tap off of the water line, so I had to run to the hardware store... where I picked up another couple plants. I didn't notice that one of the of the purple things I bought was badly damaged, but decided to plant it anyway...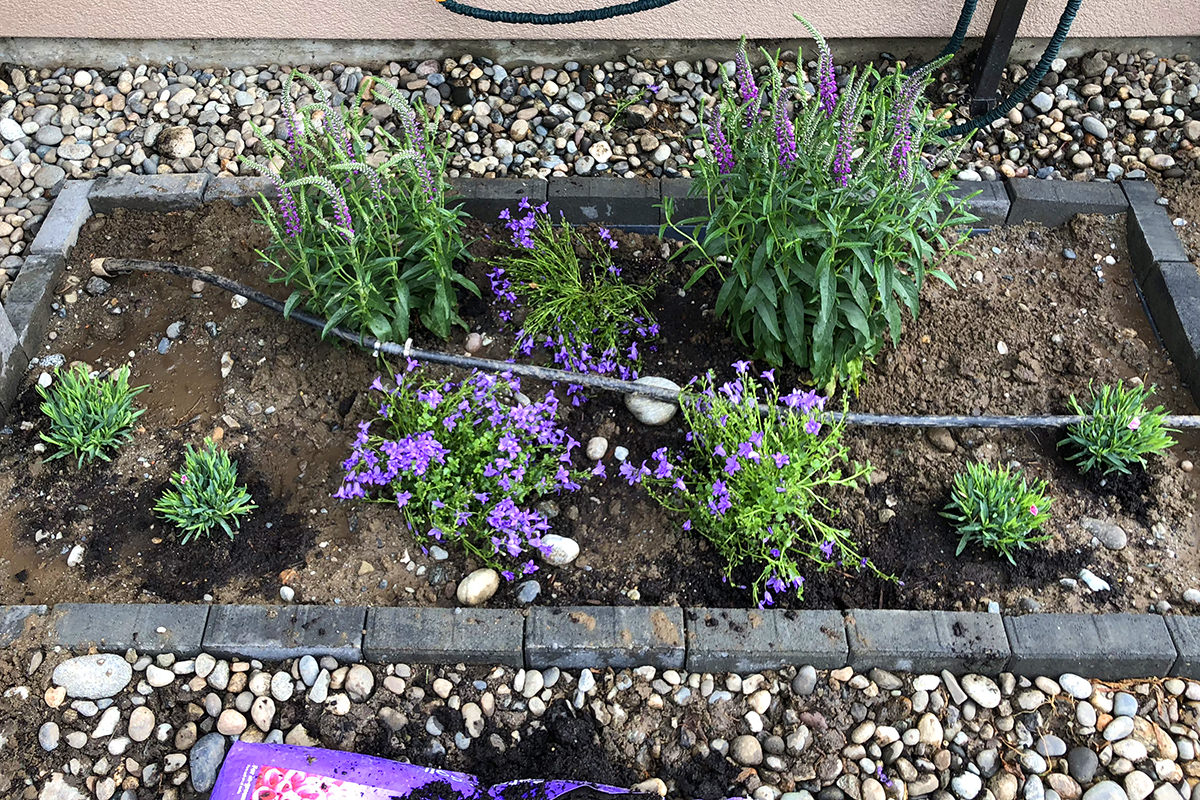 Everything turned out quite nice. I threw away the tags with the names of all the plants, but here is what I got...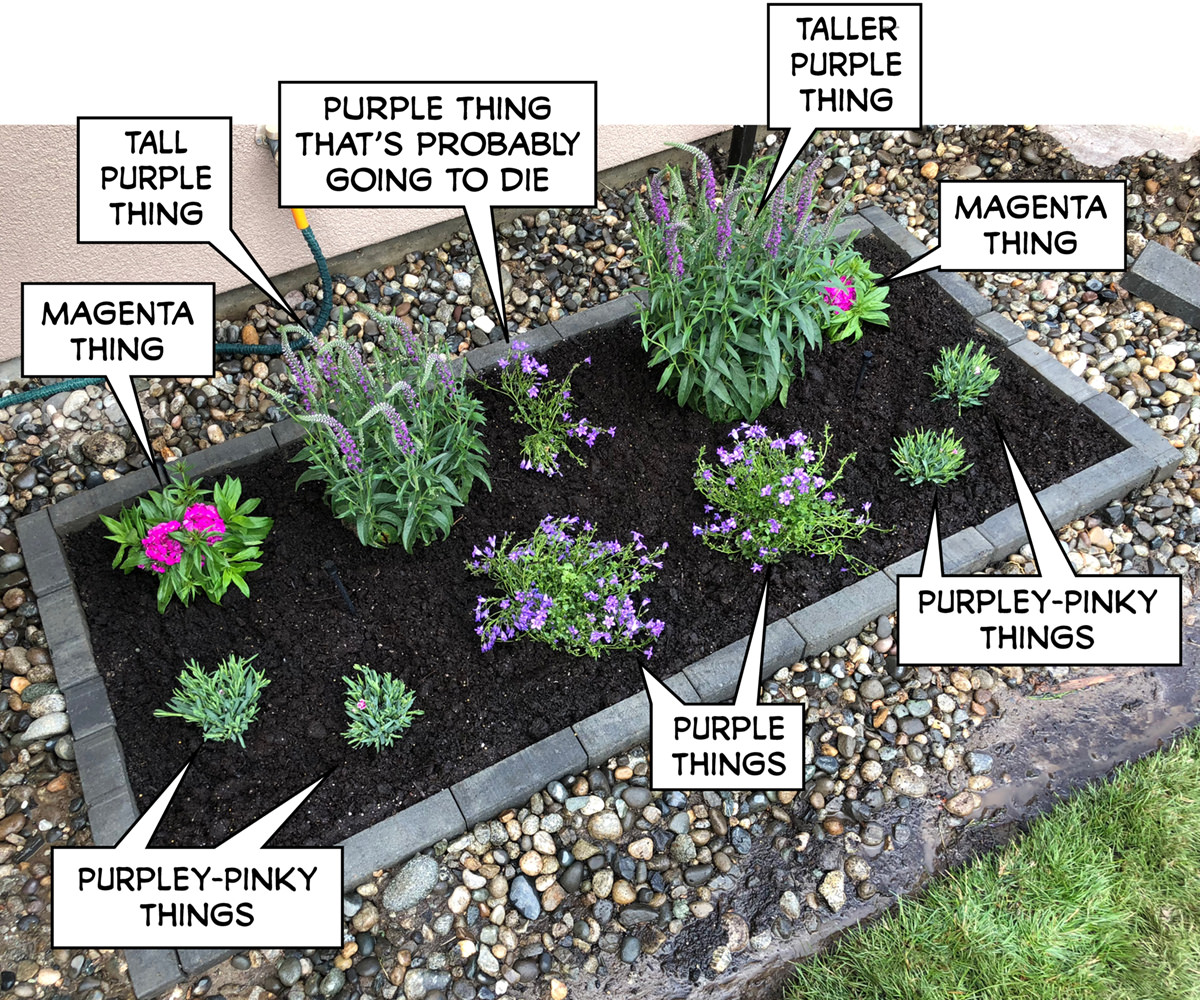 Because I'm old, all that crawling around in the dirt left me pretty sore and I decided to call it a day and watch television.
So there I was... lounging around watching Ask This Old House when it occurs to me THAT I DIDN'T TEST MY NEW SPRINKLERS BEFORE I BURIED THEM! It would be just my luck that I screwed up the install and kinked a line or something, so I managed to get up off the couch (I am SO old), tell Alexa to turn on the water, then waddle out to see if they work. I am soooooo lucky...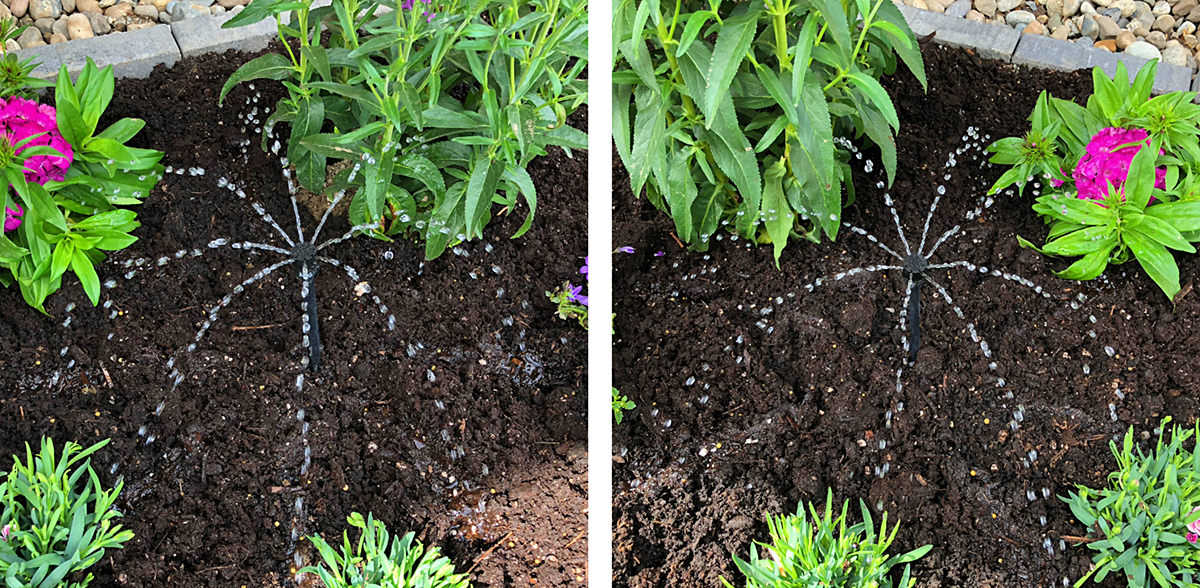 And that's that. Now my house will be pretty just like everybody else's. And since all the flowers I bought are perennials, they'll be back year after year.
Assuming I don't end up killing them.
Posted on June 6th, 2018

Flowers are out everywhere, which means my allergies are exploding, which means I'm drugged up on Flonase, Zyrtec, and Allegra all the time. This is better than the old days when I had to be drugged up on Benadryl all the time. Benadryl makes me so drowsy that I can barely stay awake to work. All I wanted to do was sleep.
If there's a bright spot to be found, it's taking pictures of it all with my iPhone. It's shocking how good the camera is on the X, and it kinda freaks me out that I get better photos from it than I do the last pocket camera I bought...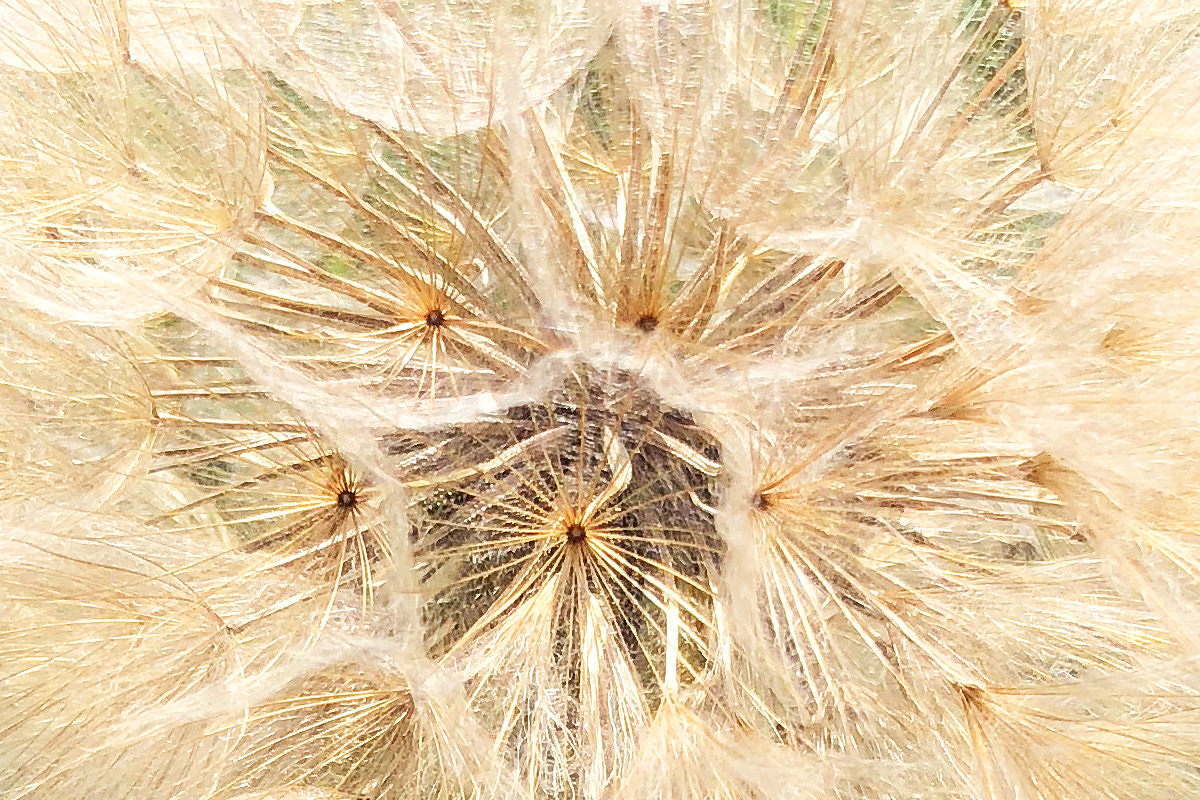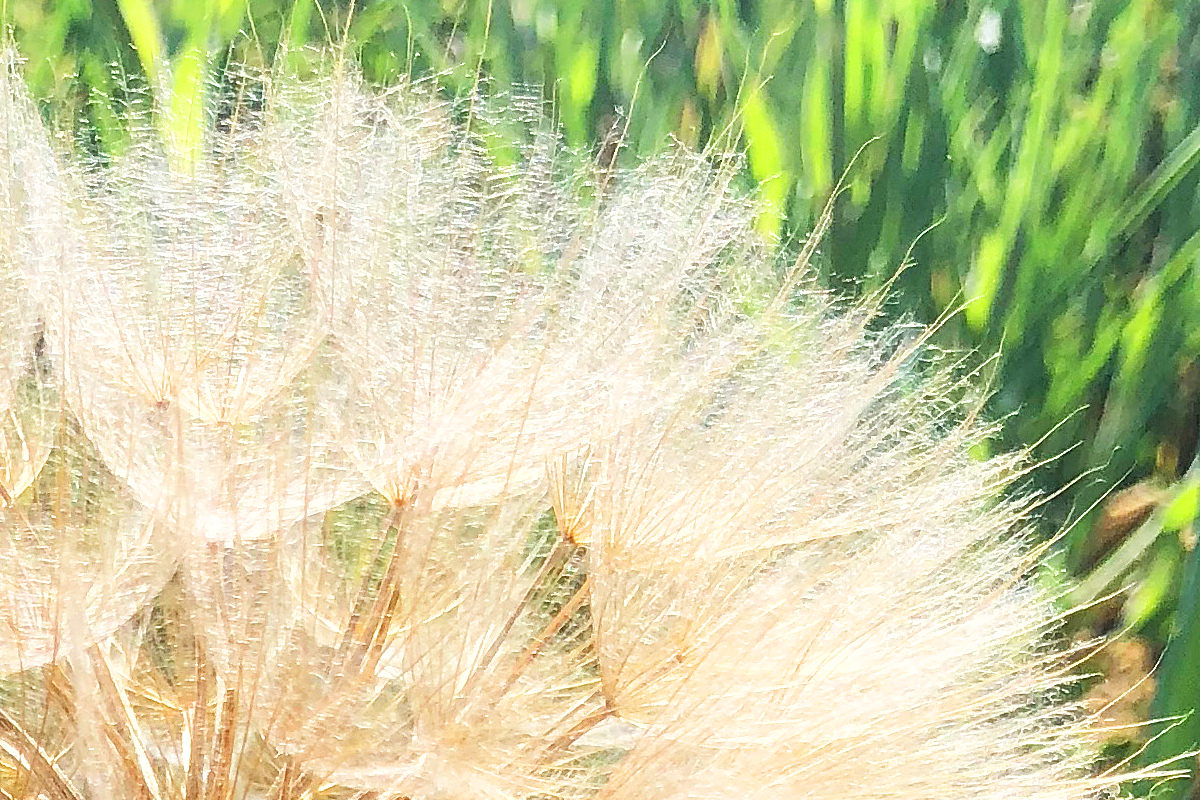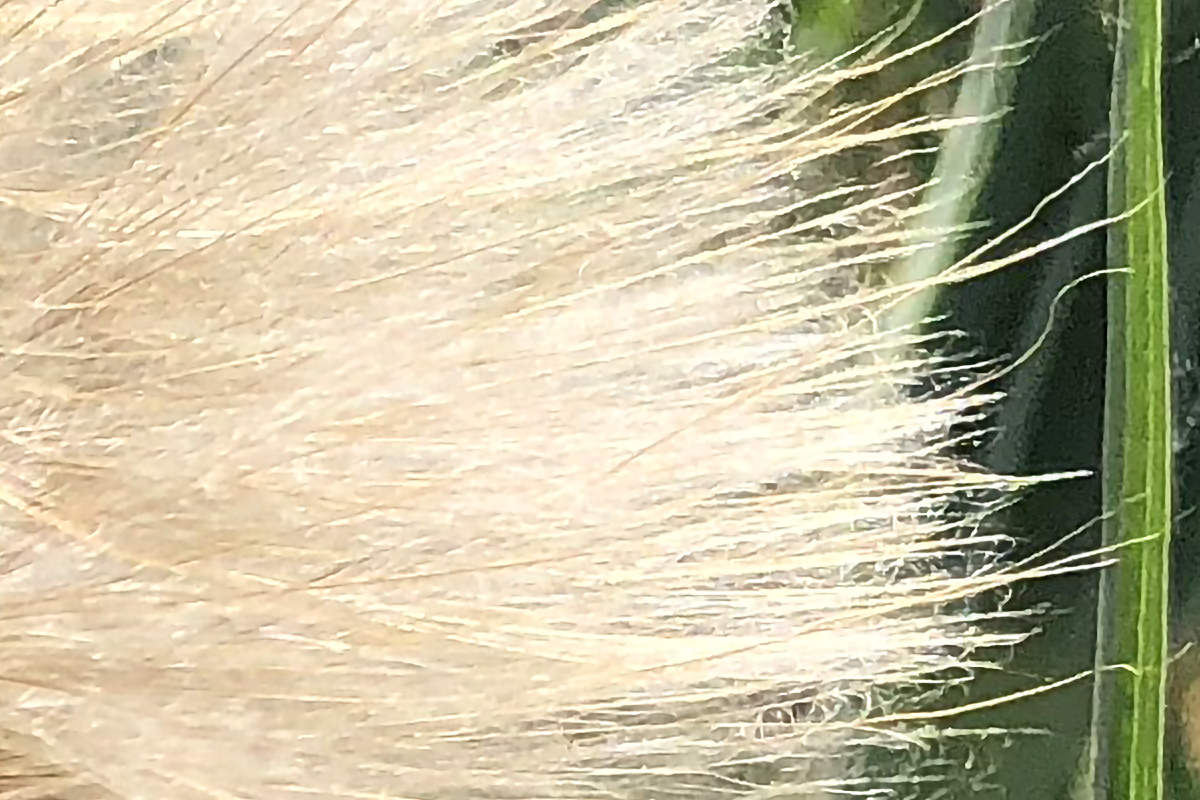 When I moved into my new home, the woman who owned it previously planted loads of pretty flowers in my back yard. Including the hydrangeas I butchered which have miraculously come back. Much to my surprise, it looks like I'm going to have flowers again. Don't ask me how. This thing was razed to the ground a month ago...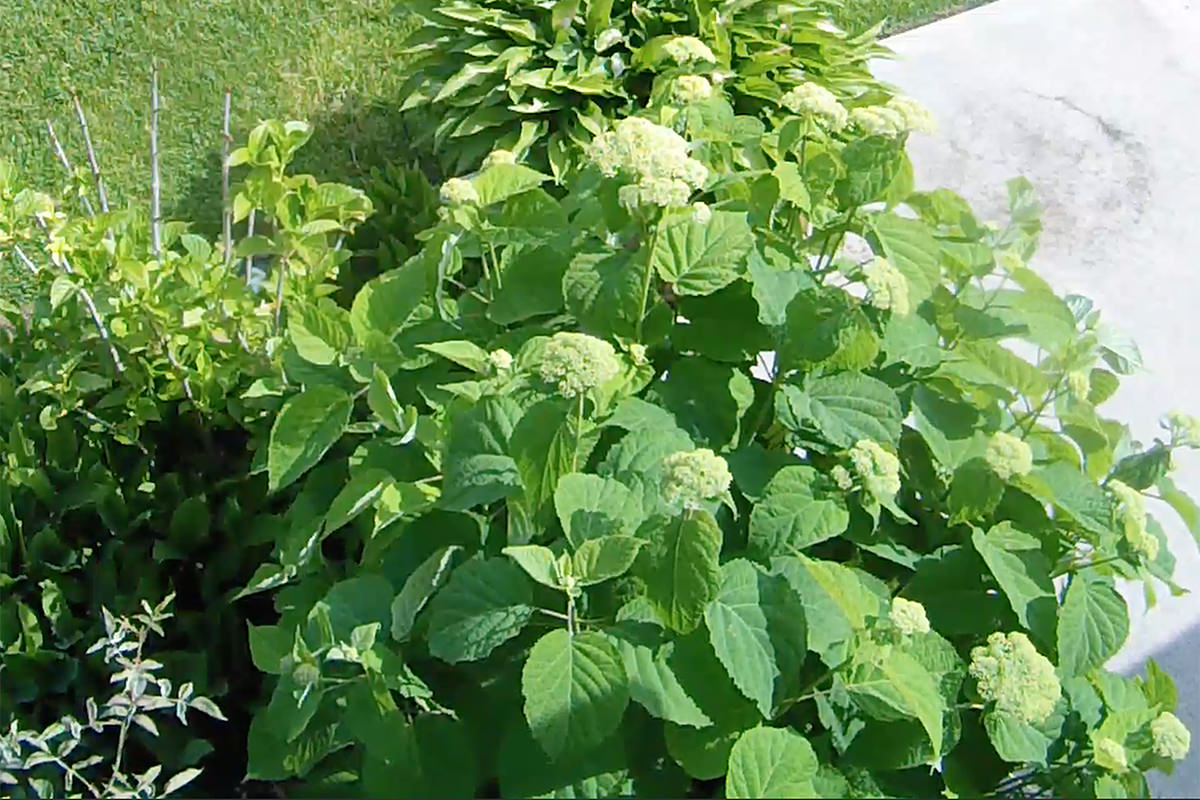 I had irises on the side of my house, which is nice, but they always fall over and last for only five minutes, so I don't understand the point. What I'd like to do is pull them out and replace them with more stuff like this...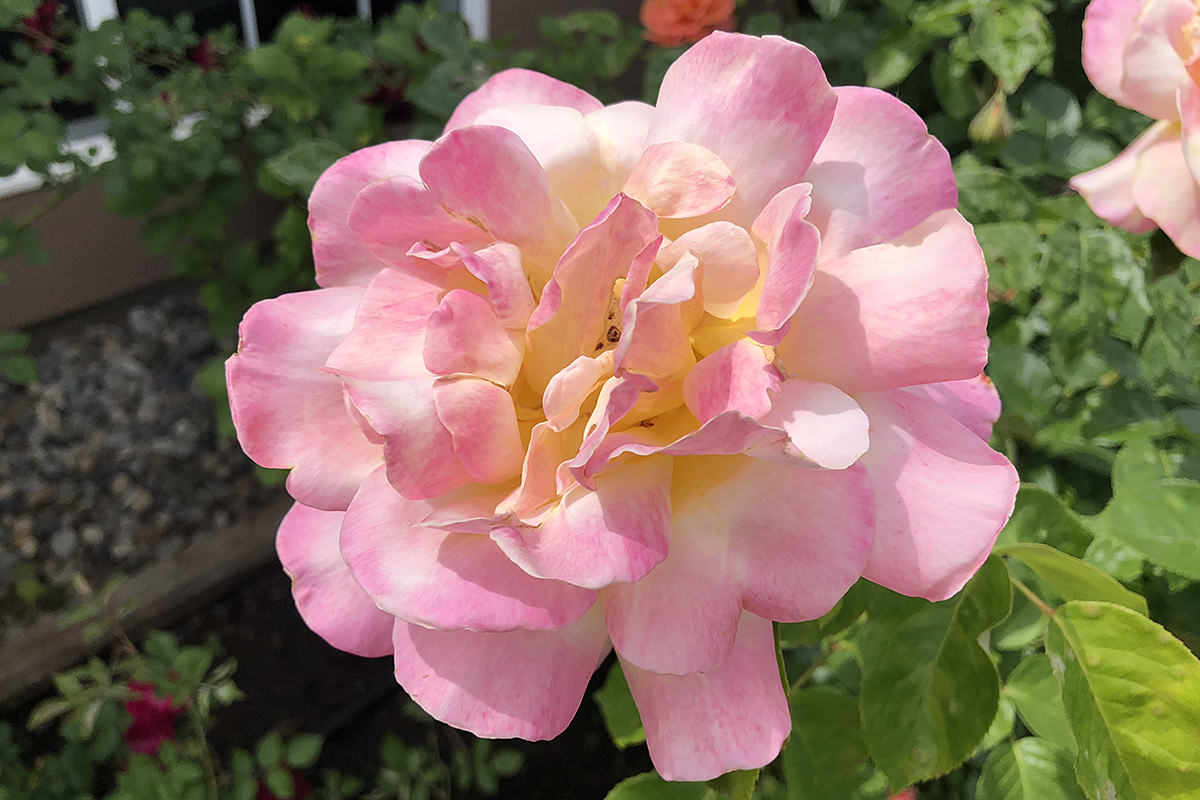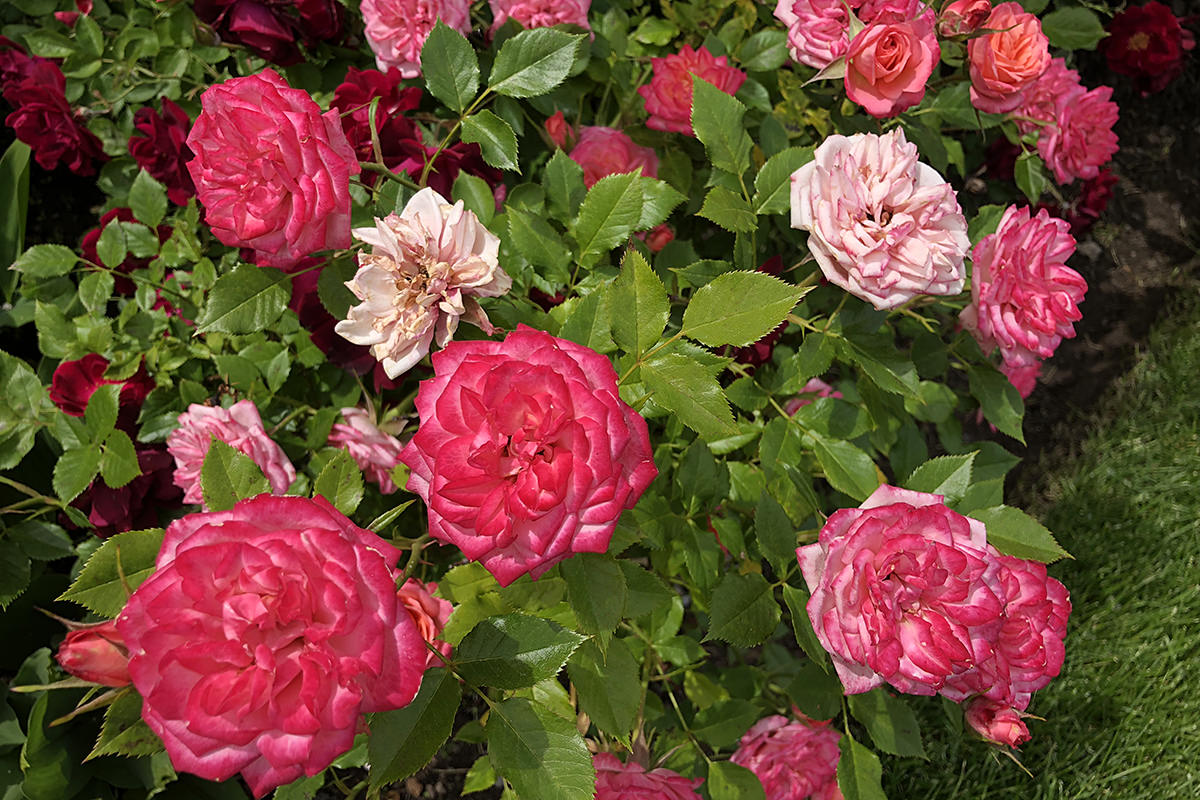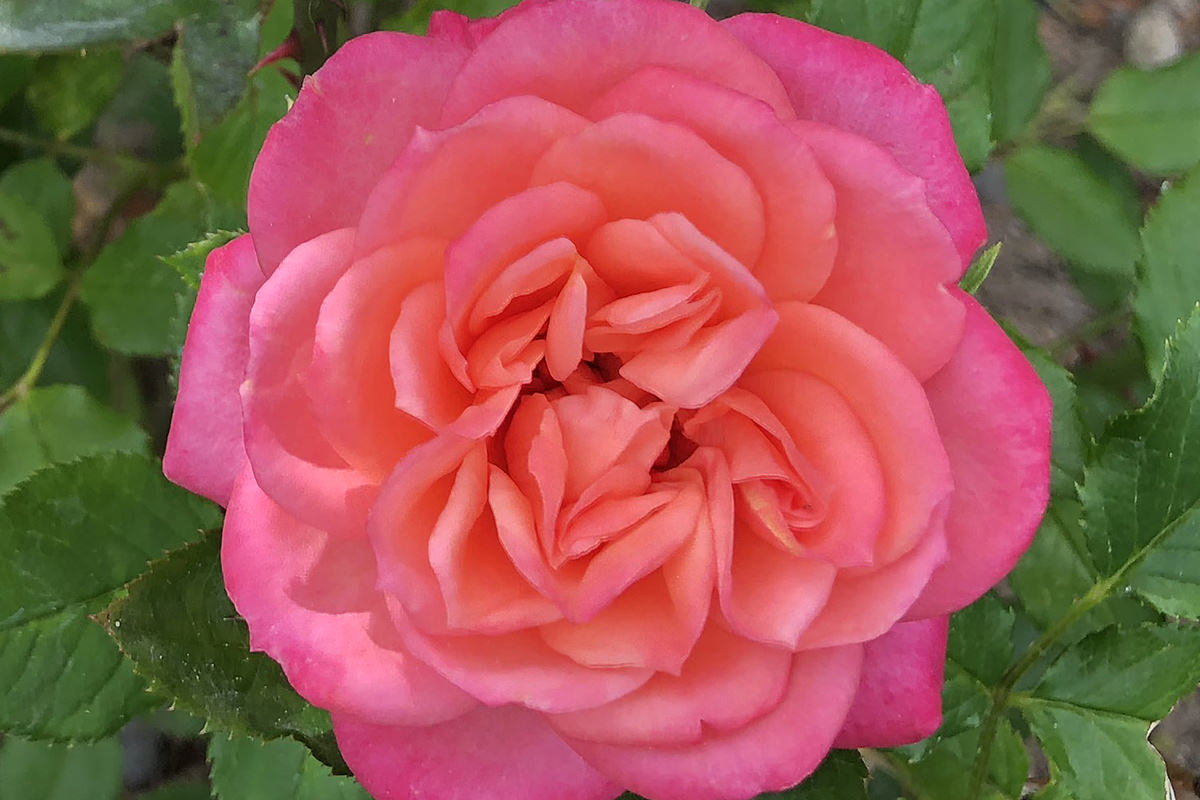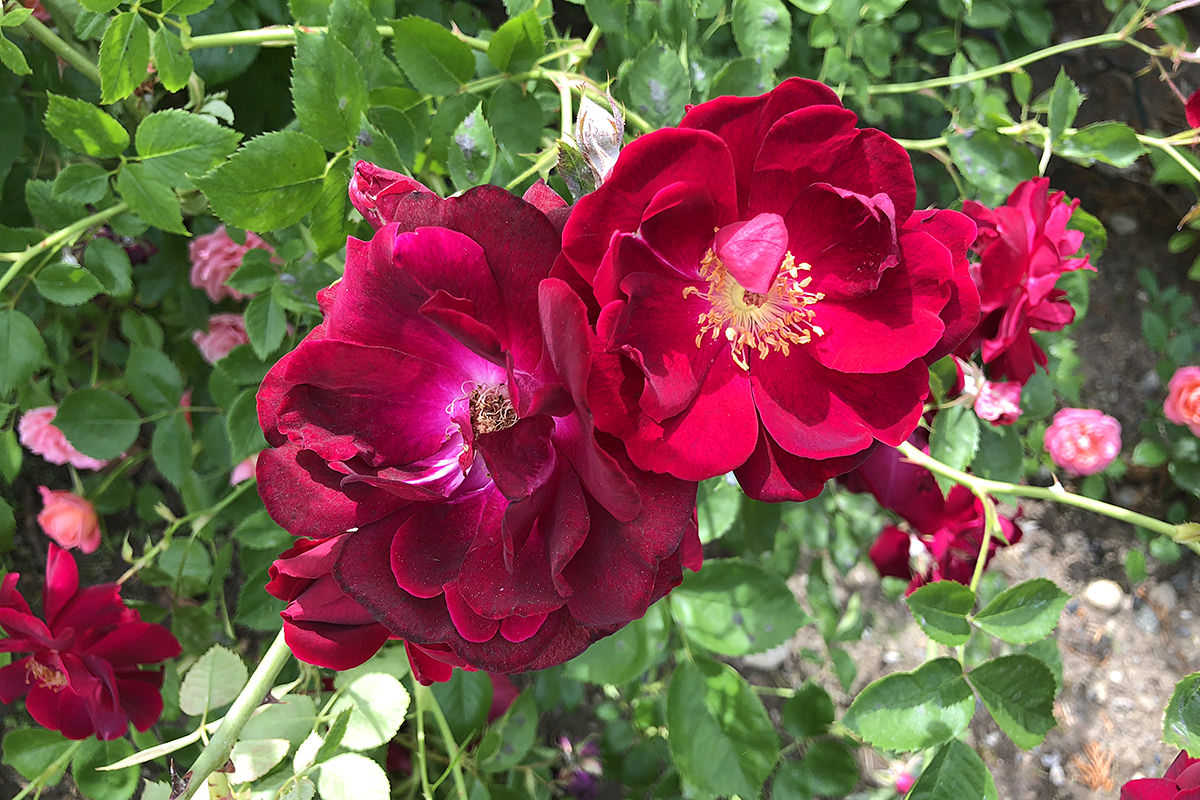 Pretty.
Even though it's making my life an allergy-induced haze.
My favorite flowers are crocuses and California poppies. Perhaps this weekend I'll look into getting some of those. It would be nice if the front of my house looks as good as the boack does.
Posted on May 31st, 2018

I had to work across the mountains today which meant getting up at 4:30am so I could be on the road by 5am. Given how horrendously bad Seattle morning traffic is these days, there's really no other option. Gone are the days of leaving at 6am and arriving in plenty of time.
In another 5 years, I'll probably be leaving at 4:30am. It's getting
that
bad.
I wonder how quickly it will end up being faster for me to fly than drive, even when going through security and driving to the airport are factored in?
Whatever happened to the Star Trek future where we get to just beam ourselves to where we need to go?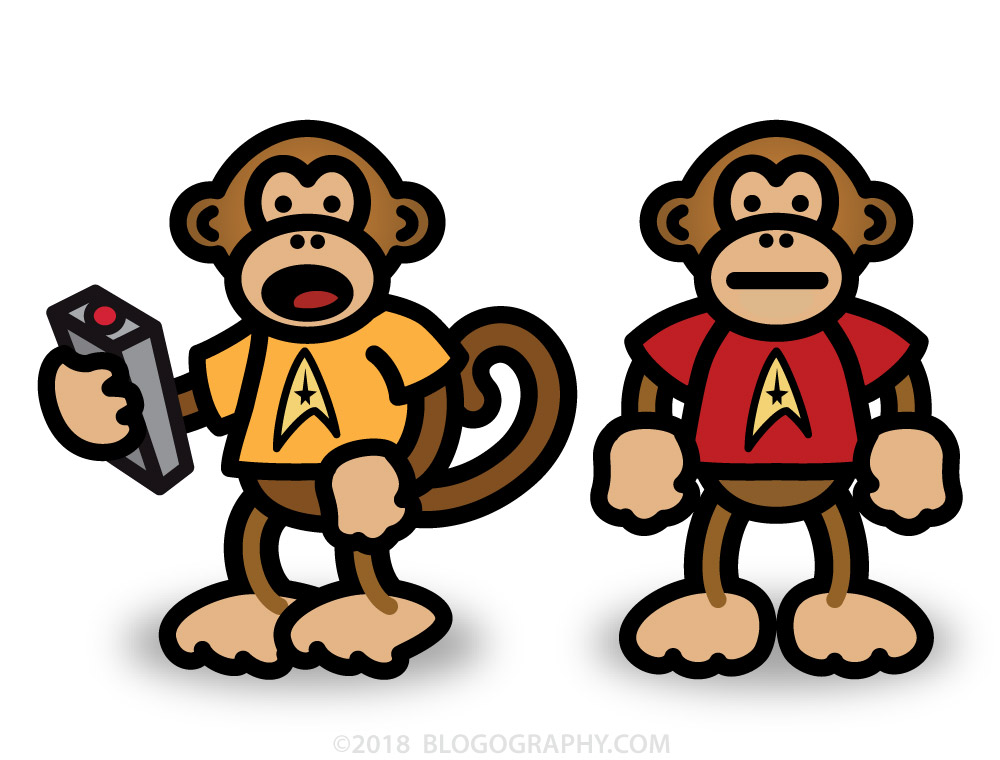 Probably languishing in some vault somewhere along with the cure for the common cold. Shelved because oil companies and airline companies would become irrelevant.
And don't get me started about flying cars...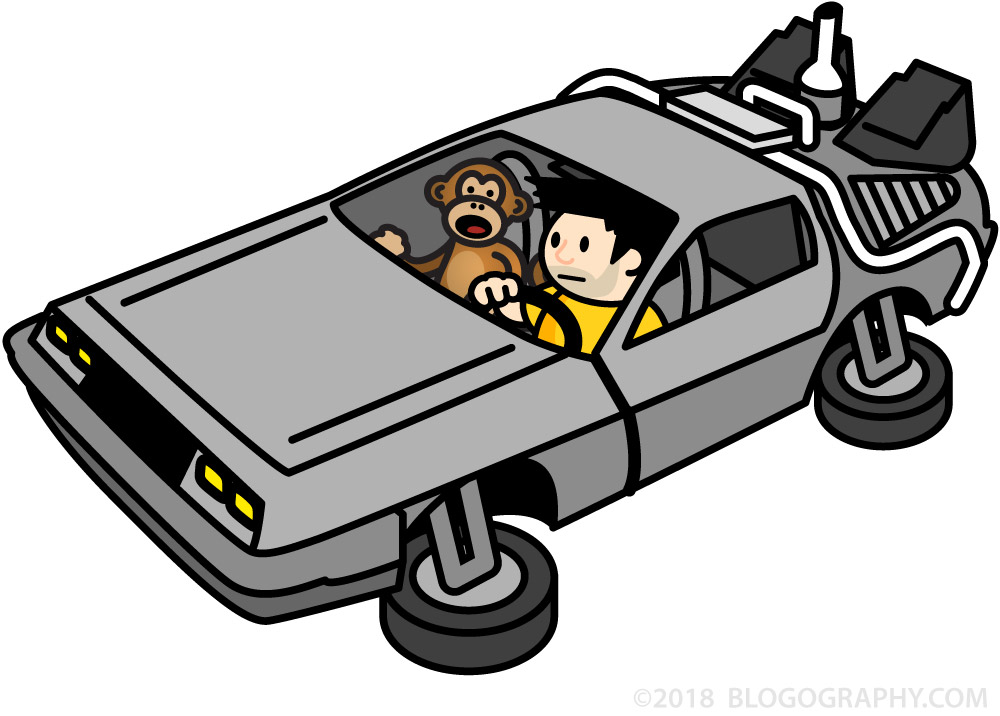 Posted on May 30th, 2018

When I moved into my home, I ended up ripping out a lot of the plant life that was there. Not because I hate flowers, but because I am not home enough to take care of them. And I know better than to ask my cats to water them when I'm away.
The only plants I left were those connected to the automated sprinkler system. They were all healthy and look nice when they come into bloom, so it was kinda a no-brainer.
One of those plants is a massive hydrangea that overwhelms my back flower bed...
A month ago I got tired of this giant bush setting off the camera alarm whenever the wind blows it. So instead of pruning it back like I usually do, I just hacked it down to the ground.
I felt like Madonna taking vengeance on Hydrangeas of the world...
Earlier this week I was looking out into the catio to see what Jake and Jenny are up to and saw that THE HYDRANGEA IS BACK! Don't ask me how it could recover so quickly. The thing is already 4 feet tall...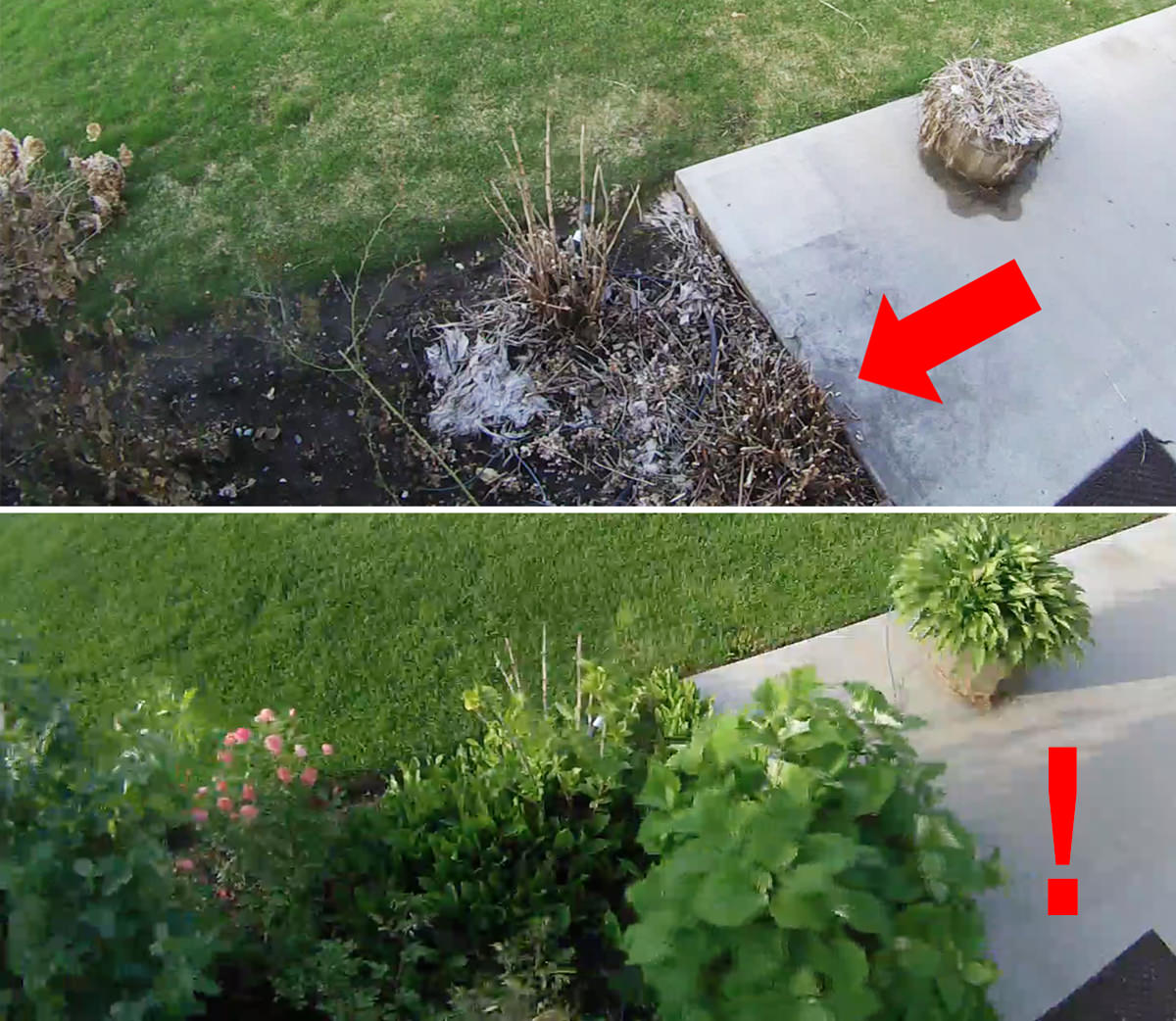 And so... given how it came back from being massacred, I figure it deserves to be there more than I do. After the flowers are gone and I can cut it back again, I'll dig it up and move it to a place where it won't set off my camera alarm. If it can survive being hacked to the ground, surely it can survive being transplanted.
Posted on May 27th, 2018

It may be the last day of the week, but this holiday weekend keeps on rolling... because an all new Bullet Sunday starts... now...

• Pooh! Of all the movies coming up, I have to admit that Christopher Robin is the one I'm most looking forward to at the moment...
With all the advancements in special effects, it's the ability to make films like this which impress me most.

• Whoa! Keanu Reeves and Winona Ryder? Sign me up!
I'm not a romantic-comedy "romcom" kinda guy, but this movie will be worth seeing for the casting alone. Not in theaters, of course, but when it hits HBO or Netflix, I'm on it.

• Hotness! I've been running across a lot of treasures from my past as I work my way through my garage. As an example... look how brutally hot I was on my learner permit!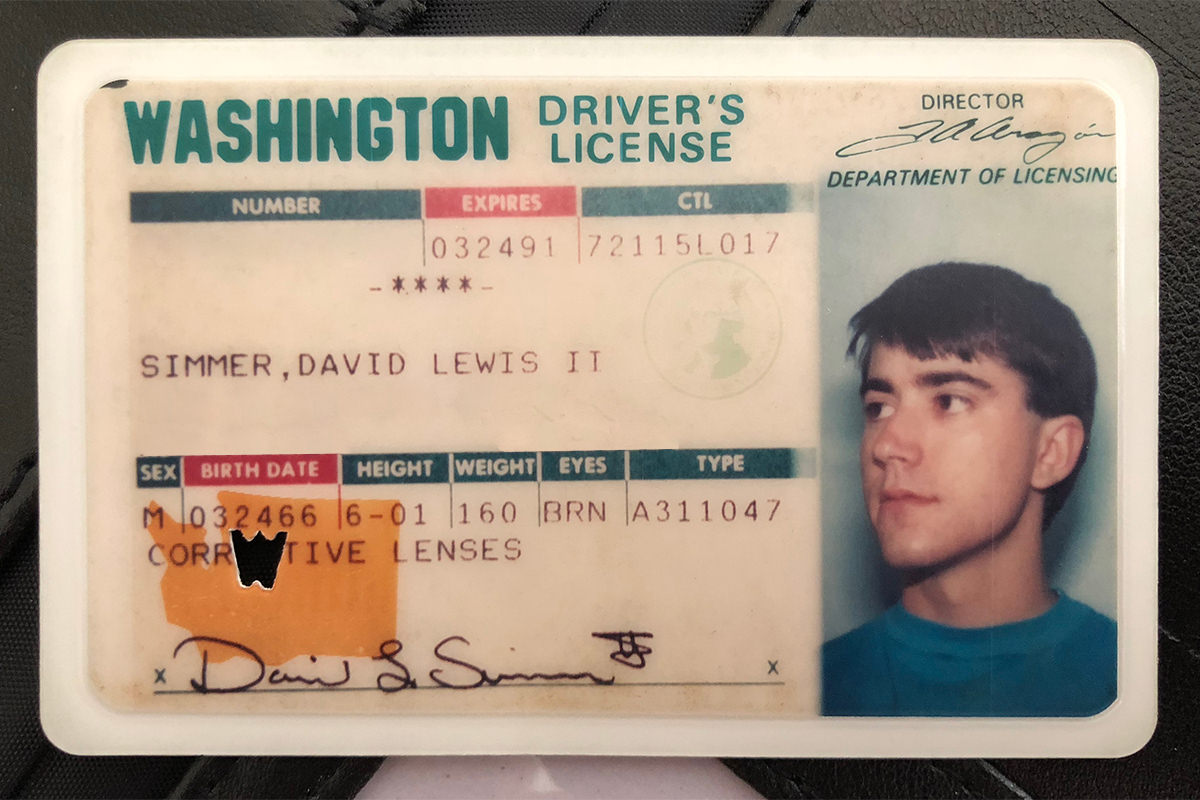 Yep... if I were legal in that photo, I'd do me!

• Togs! The closer they get to making Mon-El have his iconic comic book costume, the closer my inner fanboy gets to peeing my pants...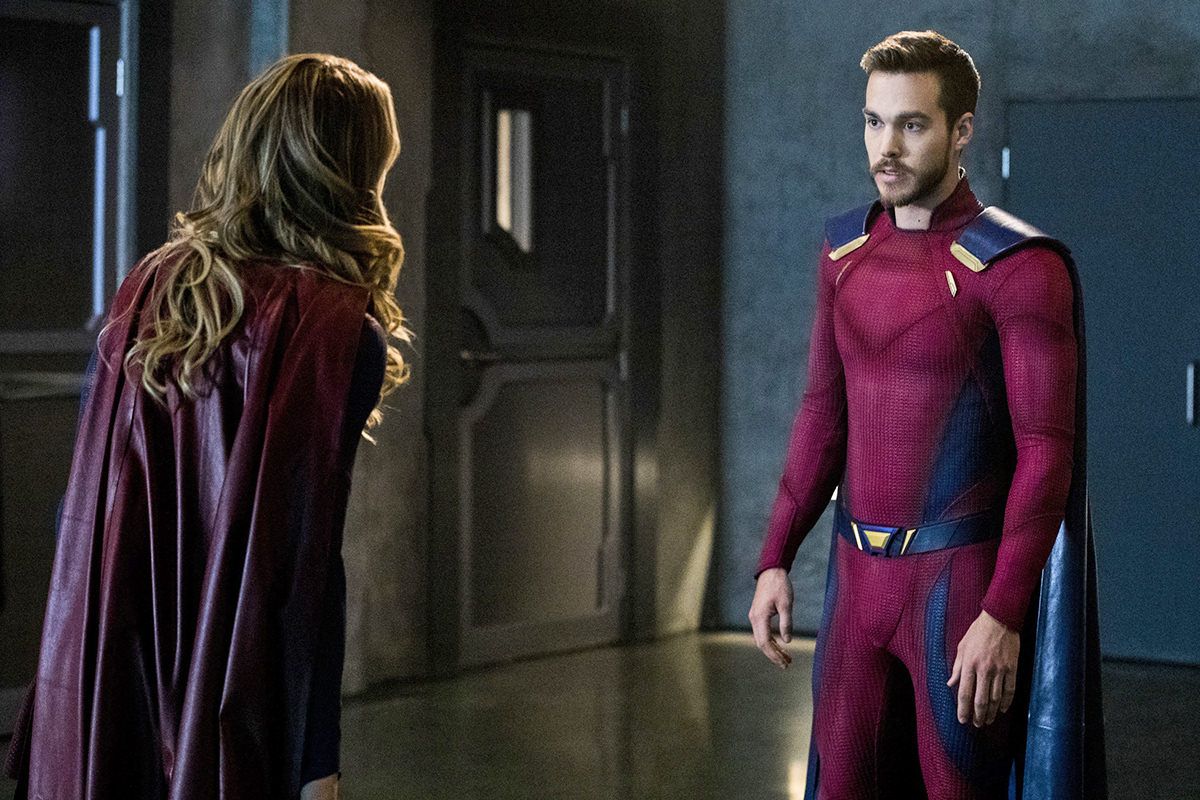 Almost there. Just need that waistcoat... then call it good!

• Thanks, Obama! Yes, I had problems with some of President Obama's policies... but I never stopped admiring him as a person. That goes double Michelle Obama, who was such an exemplary First Lady. So to say that I'm anxious to get my hands on her forthcoming book is an epic understatement...
The unabridged audiobook is available for pre-order at Audible. Since Michelle Obama is narrating all 14 hours of it, I couldn't press the purchase button fast enough.

• Quilt! Hey OG bloggers! Somebody made this incredible quilt for me back in the day, but I can't remember who it was? Does anybody know?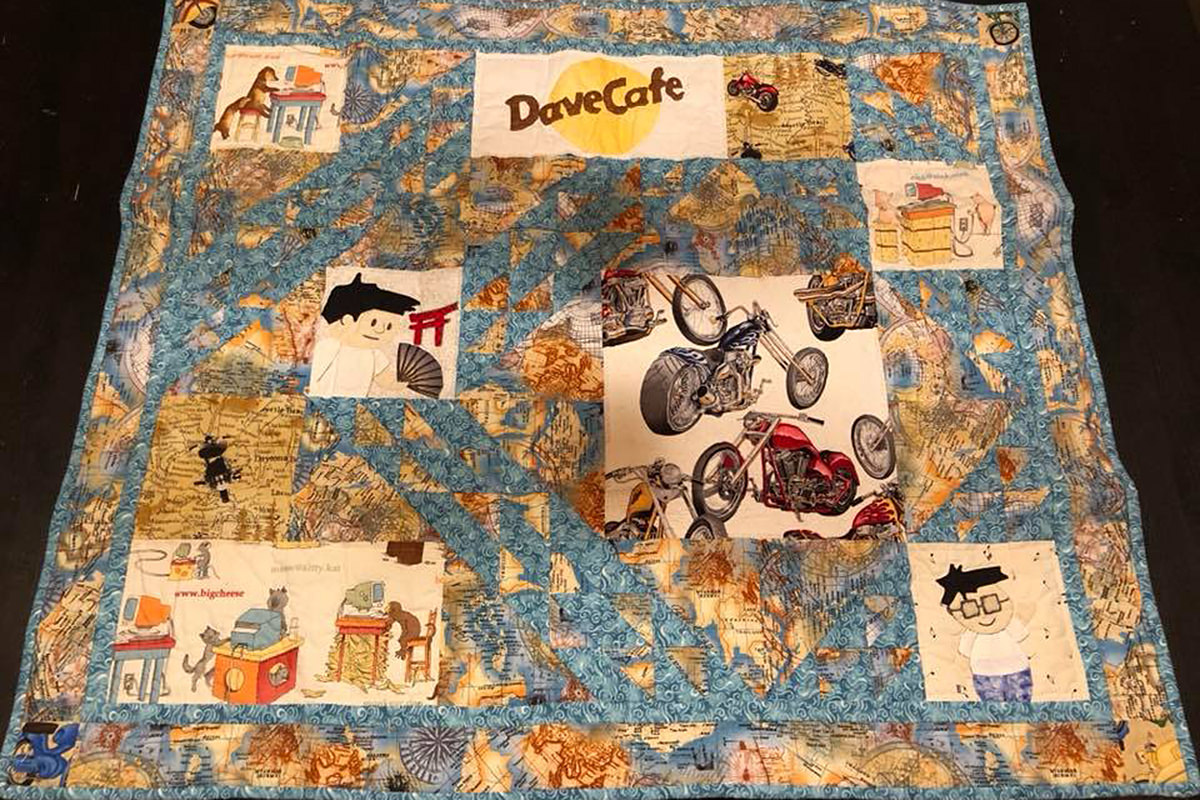 I'm hanging it up to display in my room, and I'd like to attach a tag with the author.

What are you still doing here? The bullets are over. They're over! Go home. There's nothing more for you here.