Posted on August 7th, 2020

In the middle of the Subprime Mortgage Crisis fiasco back in 2008 I was visiting with my sister over the mountains. As you may... or may not... remember, it was a horrific time to be alive. Thanks to Wall Street fucking over the American people (not to mention a financial crisis enveloping the world), there were a lot of people hurting. My retirement savings lost a huge amount of its value, and most all of my freelance work had dried up. After going to the grocery store my sister had to go to the mall for some reason and I tagged along. When we got there, I was shocked that the parking lot was jam-packed.
ME: "What are all these people doing here? Aren't we in the middle of a financial crisis?"
HER: "Retail therapy, baby."
I know it's a thing, but it's something I never understood. If I don't have money, I don't spend money. It's a novel concept to be sure, but once I climbed out of crushing credit card debt I decided I would do whatever I could to not get sucked back in again. If I go on vacation, I save for it. If I want to buy something, I save for it. If I have an emergency, I dip into the money I'm saving. The interest rate trap built into credit cards is a killer.
And now we're in the middle of another recession... one which makes the Subprime Mortgage Crisis look like a cakewalk.
And my way of dealing with all the uncertainty and horrors that plague us right now? Retail therapy, baby!
I bought a pricey new WiFi router last month and took the money out of my Annual Black Friday Shopping Savings. Probably could have saved some money if I had waited until Black Friday to buy it, but I needed higher speeds from my internet to make it so I can work from home more easily.
Yesterday was a pretty bad day and so I... uhhh... went a little retail therapy crazy.
Since my vacation to Amsterdam and London was canceled, I've been dipping into my Travel Savings. And why not? I may never get to travel again, so might as well do something with that money before I die. I ordered a new floor steamer. I ordered a bunch of exotic spices for cooking. I bought a bunch of movies and TV shows from the iTunes Store that were on sale. I ordered memory for my media server. I ordered materials for the kitchen remodel I'm working on. I ordered stuff to re-stock my medicine cabinet. I ordered some foods I like but don't normally buy to save money (Dutch Mayo FTW!). I even ordered some online storage to back up more of my travel photos! I didn't go into debt since this was all purchased with my savings, but it did feel weird spending money in a way I usually wouldn't dream of spending it.
And so... yeah. Blowing through Benjamins like there's no tomrrow here. I don't know that it makes me feel any better, but it did give me something to do.
And, at the rate we're going, there might not be a tomorrow anyway.
Posted on August 5th, 2020

Okay... this is probably TMI (Too Much Information) but last week my ass exploded.
I had made fresh potato salad in the morning so I could have it for lunch at work and dinner that evening. Not so long after eating my lunch, I suddenly felt the cramping as my insides were turning to liquid. It's that feeling you get when you know it's only a matter of time before you have a serious problem on your hands. Well, not on your hand... hopefully... but in your toilet.
And so I looked through my bag for an Imodium, took it, then hightailed it home where I made it to my bathroom jussssssst in time. Thinking that perhaps I had caught a bug... or the coronavirus... I worked at home, staying close to my toilet for the occasional detonation of my intestines.
And of course I had a big bowl of potato salad for dinner. It tastes so good because my potato salad is wicked awesome.
Which, in retrospect, was an incredibly stupid thing to do... but, in my defense, I hadn't quite put 2 + 2 together yet.
To say that I had a bad night is a gross understatement. I think at one point I actually fell asleep on the toilet because I dare not leave it. And since it was always an emergency run I never got the door closed. Which means my cats were compelled to come in and say hello from time to time. Not necessarily because they cared that I was dying, but because they wanted to know if they could have a treat since I was up already.
I was able to go into work the next day, but I was feeling pretty poorly. I almost packed more potato salad to eat for lunch, but thought better of it because I remembered that it was after eating it that my problems started. Instead I put the salad back in the fridge and took saltine crackers instead.
Fast forward to this morning and I see this pop up in my newsfeed as an update:
Onions sold at Kroger, elsewhere recalled due to Salmonella outbreak.
Whee!
My "instenial distress" happened within 45 minutes each time. Apparently Salmonella poisoning doesn't develop until around 6 hours. So was the problem I had related to the onions in my salad? I dunno. But to be safe I threw out all the onions I had left because there was no sticker to tell me whether or not they were from "Thomson International."
And of course the lawyers are all over this:
Ron Simon & Associates files the First Lawsuit in the Red Onion Salmonella Outbreak.
I don't want to sue for a million dollars... well, I do, but not really... I just want replacement onions! Food is expensive, yo, and I can't afford to be throwing purple onions in the trash!
Even when they cause me to spend 24 hours within toilet-reach.
Oh well. Thanks to the pandemic I wasn't going anywhere anyway, but it still wasn't a fun way to pass the time.
Wait! I don't just want to sue for replacement onions... I want replacement Imodium as well! Wonder what lawyer will take that case?
Probably all of them.
Posted on August 4th, 2020

My favorite paper towels are Brawny brand. But Brawny is owned by the Koch Brothers, so I buy Bounty brand.
I've been trying to use less paper towels in an attempt to live more sustainably, but there are some times that it's the perfect tool for the task at hand so I still buy them on occasion. Thanks to the pandemic, that's a hit-or-miss proposition lately. My small-town grocery had no name-brands available when I last went shopping so I ended up getting something called Simply White which totally sounds like a resort for white supremacists or something, but it was my only option...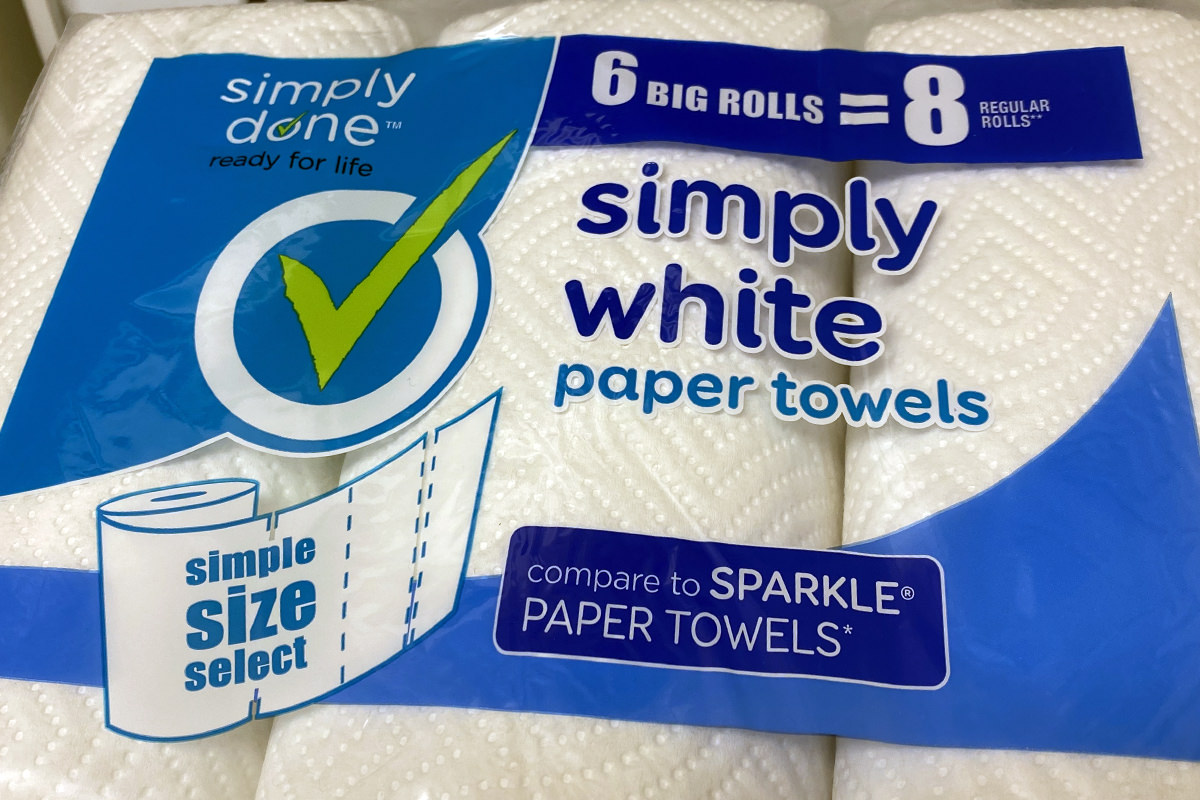 And now... perhaps somebody can answer a simple question for me?
Why is it that cheaper brands can't make a paper towel which tears off the roll properly?
Because I've had to buy other cheap brands when I was on location for work... or I was too poor for name brands... or couldn't find anything else... and they ALL have one thing in common. THEY DON'T FUCKING RIP AS ADVERTISED! You go to rip one off the roll and it doesn't tear along the perforation, it tears everywhere except the fucking perforation!
So what is it? The major brands are the only ones who can afford perforating blades that are worth a shit? Cheap brands are manufactured by major brands who want them to suck so you won't buy them? The laws of time and space don't allow cheap brands to exist any other way? I don't get it.
The mind boggles.
And speaking of mind-boggling stuff... I just found out last night that most of the sourdough you buy in a store is not made from an actual sourdough culture. It's just regular old bread that has a sourdough flavoring. I was video-chatting with a friend and complained that the sourdough I bought tastes like it was made from chemicals.
"Probably because it was. Most mass-market sourdoughs you find at the grocery store are just flavored that way."
A few minutes Googling that shit and, sure enough, that's a thing.
Products are apparently designed to disappoint. On top of not being built to last.
Typical.
Posted on July 31st, 2020

I loathe the disposable society we live in. Nothing is meant to last, everything is designed to fail, and all the stuff we accumulate is meant to be thrown out so we can buy a new one.
For the longest time I've been attempting to repair before I replace and make things last as long as they can. Sometimes that's not possible, but a lot of times it is. I repaired my previous MacBook three times before I finally couldn't get any new parts and had to replace it. I learned how to repair a washing machine, a microwave, and a lamp rather than toss them. But the thing I repair most often? Clothes.
I am dumbfounded at the shitty quality of clothes now-a-days. Used to be I could make a long-sleeve shirt last for years. Now? I'm lucky if I can get them to last through a half-dozen wash/wear cycles. I came to this realization after I threw yet another shirt on my repair pile. Four of the seven shirts I purchased on Black Friday had already ripped through the elbows.
How crappy is that?
I was pretty upset over it. I am still upset over it.
So rather than turn my pile of torn long-sleeve shirts into a short-sleeve shirts, I grabbed the entire pile and threw it in the garbage. Instead of wasting my time trying to salvage shitty quality, I'd rather just buy decent fabric and make my own long-sleeve shirts!
Then this morning I woke up and was filled with regret. What a waste of shirts! But the deed has been done and there's nothing I can do about it now.
Not that I was doing anything about it before. There were at least a dozen shirts in that pile that has been sitting in my closet for two years. But what's worse? I probably won't have time to sew new shirts and will undoubtedly end up buying new shirts that will fall apart. Again.
I was already buying high-priced stuff (albeit at Black Friday discount)... maybe I should switch to buying work shirts and see if they last?
Spoiler Alert: Odds are they won't.
Posted on July 30th, 2020

With life being more virtual than in-person now-a-days, I've been spending more time socializing online. It can't take the place of Real Life, but it's better than nothing... and it does actually have some advantages. Namely that you don't have to get dressed or leave the house. Also? You can find like-minded individuals much easier on the internet.
And yet...
Because there's no in-person interaction, things can go sideways very quickly.
Tonight I left an anime discussion group when there was a fight because somebody started a chat over the upcoming Studio Ghibli film Aya to Majo, which is a computer-animated film instead of traditionally animated feature...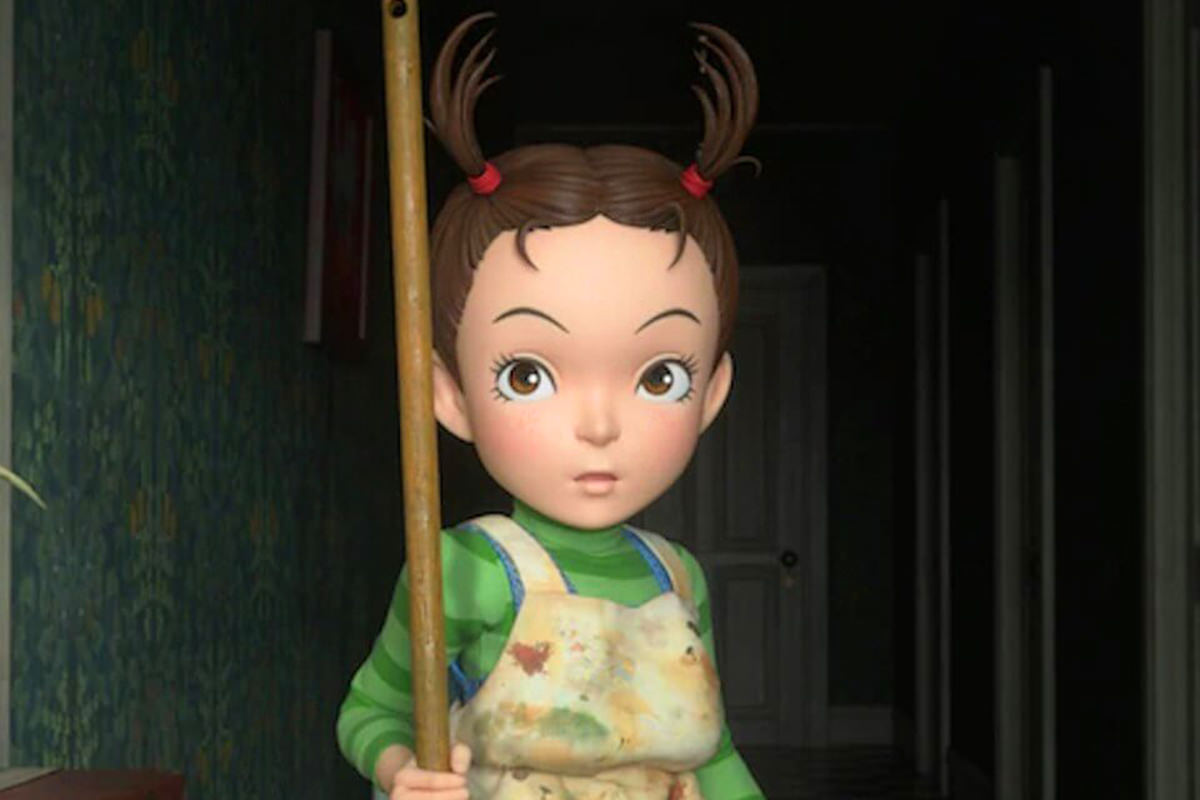 "COMPUTER ANIMATION IS NOT ANIME!"
"ANIME LITERALLY MEANS JAPANESE ANIMATION AND THIS IS JAPANESE ANIMATION!"
It ended up in a shouting match with name-calling and everything.
Yeah, I'm ready for this whole COVID thing to be over.
Posted on July 29th, 2020

The temperature trend has been edging steadily upwards. Today it was 104º and tomorrow it's supposed to reach 105º before hitting 108º on Friday.
This afternoon when I got home I went to pull the garbage and recycle cans out since tomorrow morning is garbage day. As I pulled the first can out, I interrupted Fake Jake who was sleeping in the shade on concrete blocks I put down so he could more easily get around the house in winter...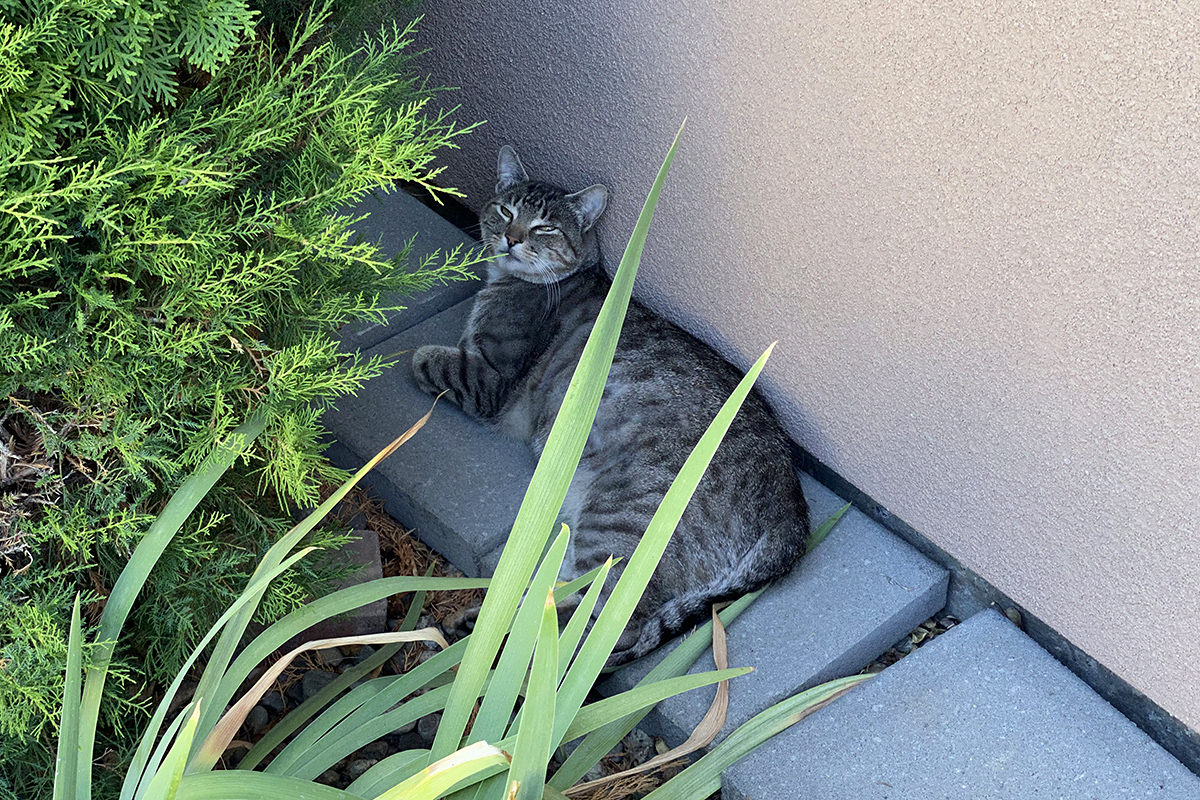 I worry about Fake Jake quite a lot when it gets cold, which is why I put out a heated shelter for him. In the summer he seems pretty smart about finding shady spots to rest so I don't worry as much. My first Summer here I put cold packs in shelter, but then he stopped sleeping there so I stopped. But with temperatures reaching 108º? I dunno. Maybe I should try cold packs again? That seems way too hot, even for a heat-loving kitty.
Posted on July 28th, 2020

I've been consumed with work for weeks and it hasn't done anything good for my housekeeping. My home is a complete pit of despair right now, and it's going to get worse before things get better because I'm starting my kitchen remodel this weekend. Originally it was to start at the beginning of the month but that had to be delayed when I realized I needed another month's worth of savings to make it happen. Usually I would never be able to remodel this late in the summer when I have lots of visitors staying over, but... pandemic and all that.... so here we are.
Like everybody else, I'd imagine, I've been watching an absurd amount of television lately. But since so much of the new stuff that's on doesn't really interest me, I've been re-watching older shows that I like. Tonight I started watching No Tomorrow, a show I haven't watched since it was released in the 2016/2017 television season...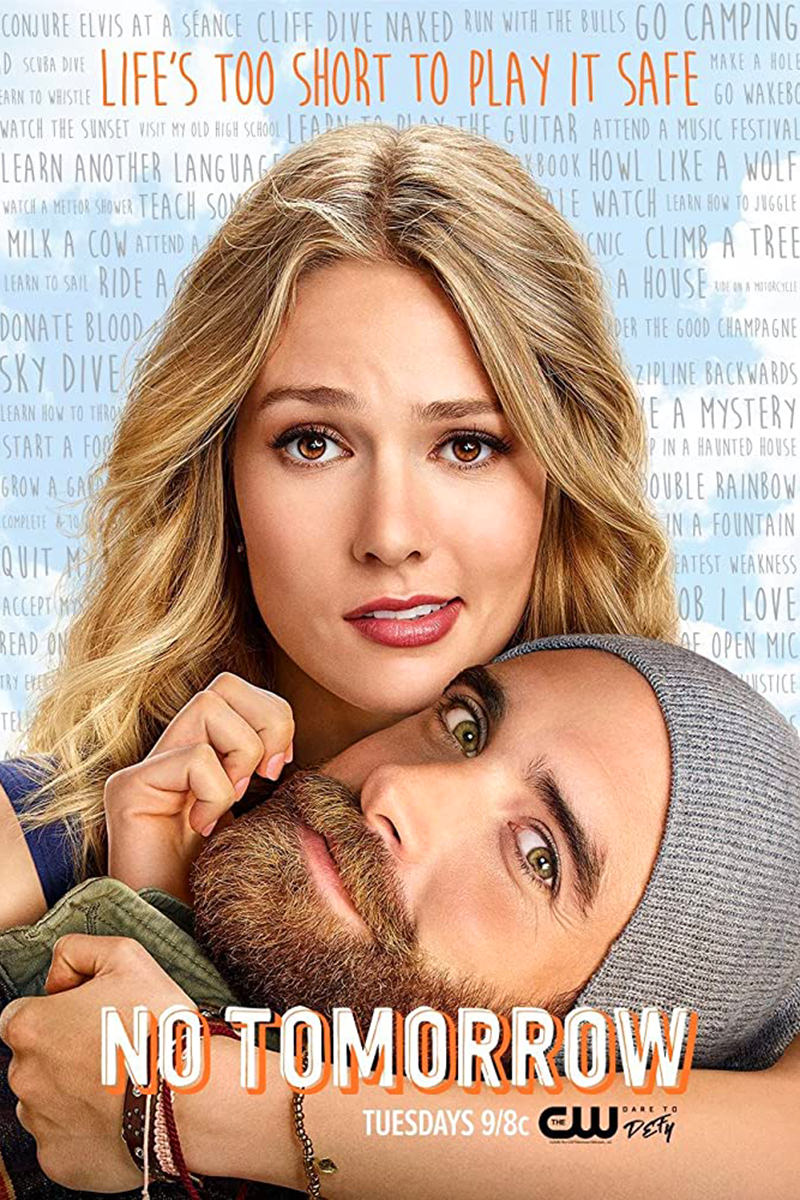 It's a romantic comedy about a guy who stumbles upon an asteroid which will hit the earth in 8 months and end all life on the planet. Ever since, he's been living his life like there's no tomorrow, doing all the things he's always wanted to do. Along the way he meets a woman that he immediately falls in like with, and kinda-sorta convinces her to buy into his end-of-the-world theory. Together they start checking items off their "Apocalists" and it's a charming, sweet, funny, lovely little show and a fun ride.
At least it was until The CW canceled it.
The cast is really great, so I was curious to know what they had all been up to. Everybody had moved on to a bunch of other projects... except the star of No Tomorrow, Joshua Sasse.
He hasn't appeared in any TV shows or movies since.
BEFORE he was in No Tomorrow he was in Galavant, a show I caught a few times, but none of his other shows rang a bell. Even so, it's kind of depressing that he's not doing something new since he seems like such a talented actor. Maybe he can afford to be picky and is just waiting for a project he likes? I sure hope so.
As I've been watching the episodes, I've been thinking an awful lot about how I would be living my life if I knew it was all going to end in eight months. I'd like to think that I'd be spending my time doing things that are a lot more interesting than what I'm doing. Like finally getting my ass to India... pandemic be damned. Not that I could actually go, of course. The entire world has banned USA citizens from entering thanks to our heinously shitty response to COVID-19. We're a bunch of selfish fucking idiots who can't be bothered to wear a mask or look out for other people.
Ugh.
I suppose I should probably start cleaning my house now, but... pandemic and all that... so here we are.
Posted on July 24th, 2020

This has been a really tough week. I have been trying to complete a critical project since Monday, but setbacks keep being dropped on me which have been dragging things out. Now I'm going to miss a deadline. It's no consolation that it's not my fault... it's still a missed deadline.
Oh well. That's life.
In better news, I got the results of my COVID-19 test yesterday afternoon. This was surprising because I was told 3-5 days, not overnight. What was not surprising? I tested negative...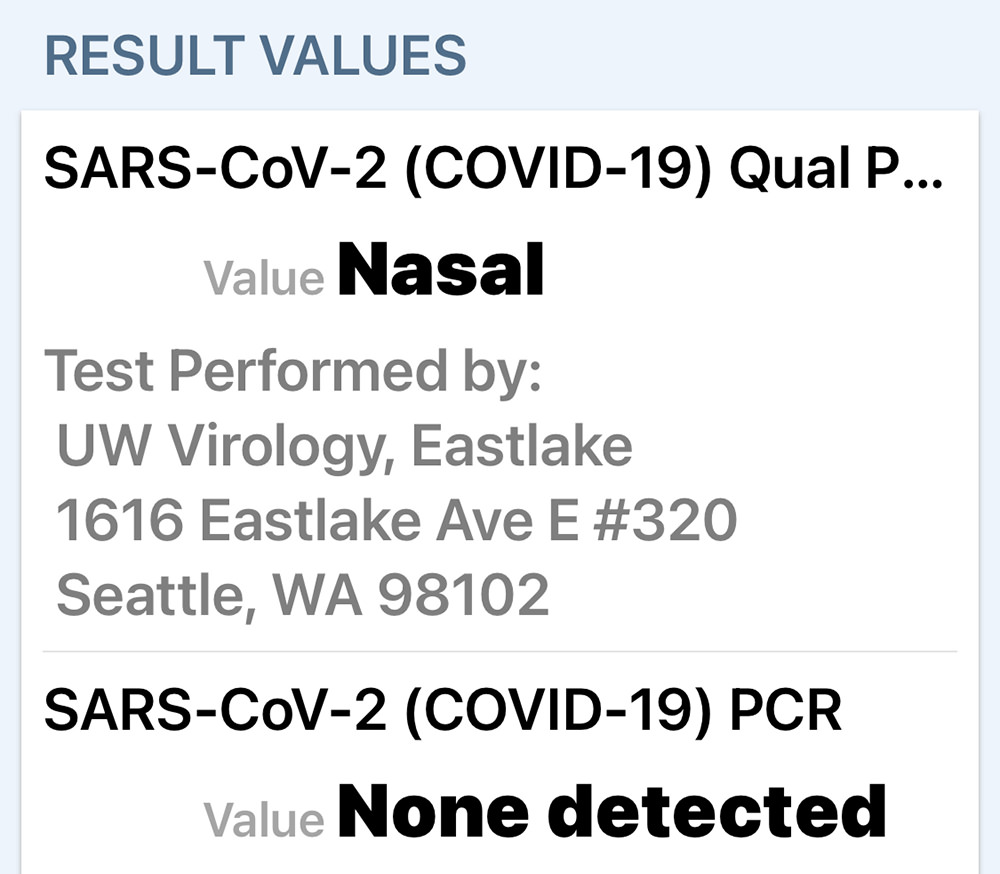 So I guess quarantining myself and double-masking on those rare occasions when I have to go out has been good for something. If everybody else took that to heart, then I guess the virus would have stopped spreading and we'd have been out of this pandemic months ago.
Oh well. That's life.
Or, not, depending on whether you can survive getting infected with COVID-19.
Posted on July 23rd, 2020

=sigh= I've drastically cut down on the number of political posts I drop on my blog because there's nothing new to say. On top of that, it always makes people mad because I am critical of politicians no matter which side of the political divide they get their lobbyist money from.
But recently something has been dominating the news cycle which has really bothered me, so I'm just going to dump my thoughts here for all the world to see and let the chips fall where they may. And that "something" is Impeached President Trump bragging about being able to pass a cognitive test like it's certified him as some kind of very stable genius.
As the caregiver for my mother through her dementia, it's a test I'm painfully familiar with.
Far from an IQ test, the test our impeached president is referring to is designed to be a screening tool for diagnosing cognitive decline and brain-related problems. It looks like this...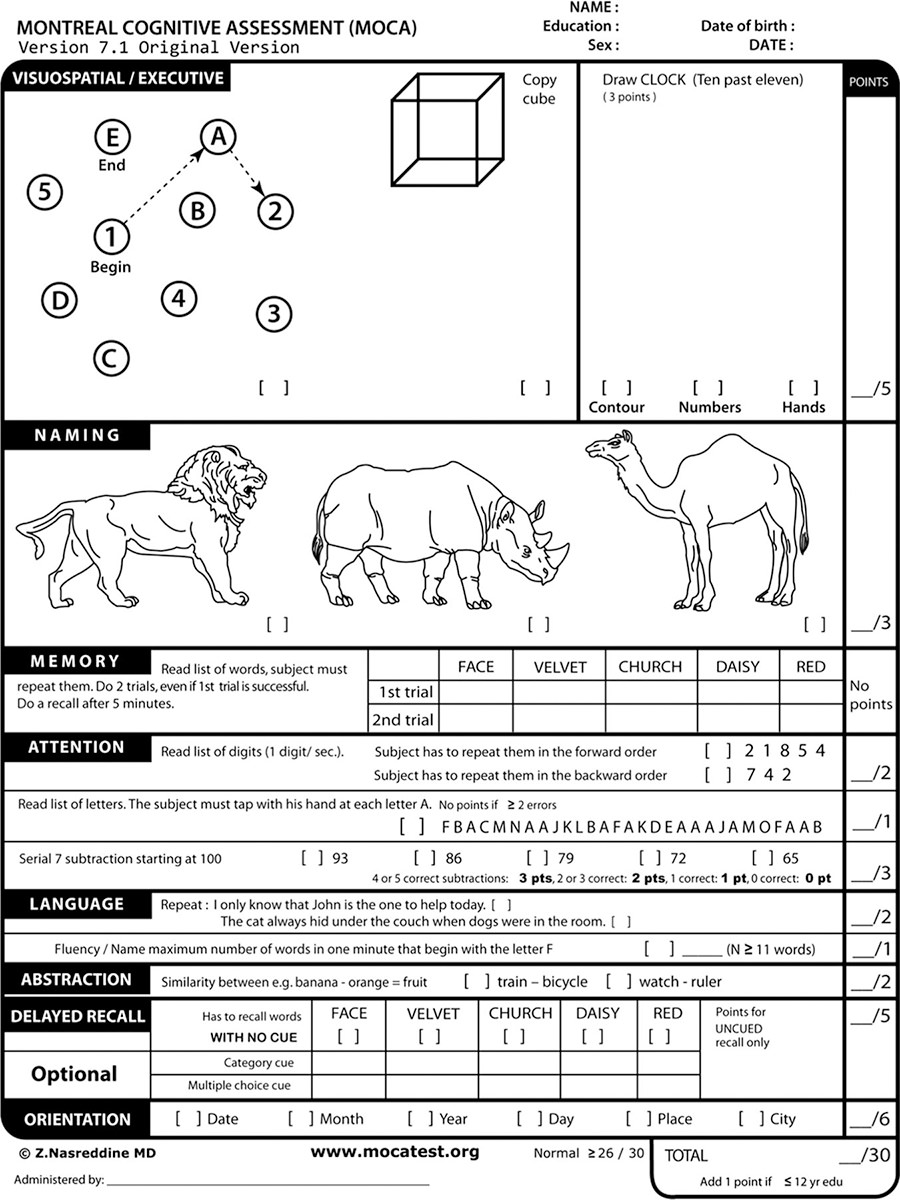 This is the Montreal Cognitive Ability Test. I'm not positive this is the version of the test my mom took but, if it wasn't, it was very close to this. She took it twice. And watching her struggling to get through it is something that still haunts my nightmares. The first time she attempted it she pretty much failed at everything, and it was all I could do to not break down into tears right there in the doctor's office. I was so close to her problems that I wasn't seeing them for what they were. It was this test that put everything into perspective for me, and it was gut-wrenching. I am having anxiety just remembering back to it.
The second time we got through question three and there was really no point in going any further. That time I did break down in tears, but it was after I had excused myself and somehow made it to a stall in the men's bathroom.
Ironically I remember her taking the tests like it was yesterday because my cognitive abilities are (assumably) mostly okay.
The first question has you running through a maze of characters which are alternating numbers and letters of the alphabet. The challenge is to get them in alternating order, which anybody with a brain can manage easily. Except people with an injured brain, of course. Despite having it explained to her twice, my mom connected the numbers and ignored the letters. The next question asks you to draw a 3-D cube. Even if you don't have artistic talent this is something people can copy fairly easily. My mom managed to get a square okay, but then it was just random lines.
Next you have to draw a clock with the time set to 10 past eleven. This might be tricky for some but, again, a person with normal cognitive function can draw a circle, put a tick at 12 O'clock and 6 O'clock, draw in the 15 and 45 minute ticks, then put two ticks between the ticks you have. Then you draw the little hand and the big hand at the appropriate time. This had my mom completely flummoxed. She got a kinda-oval shape, but then just started drawing random lines really close together, and she had to be coached to get that far. I think the hands she drew weren't even on the clock face.
Then you have to name some drawings of animals. Mom blazed through these with no problem. At the time of her first test her long-term memory was in pretty good shape.
Next is a memory test where you are given five words and asked to repeat them back. This is where things can get tricky. If you just throw five random words at me, I won't remember them at all... likely not even five minutes later. But if you tell me I have to remember five random words, then I can do that no problem because I use memory association. FACE • Okay, I am picturing a woman's face. VELVET • Okay, the FACE is Isabella Rossellini and she is rubbing a piece of blue VELVET on it. CHURCH • Okay, we pull back from Isabella Rossellini's FACE being rubbed by blue VELVET and she's sitting on the steps of a CHURCH. DAISY • Okay, Isabella Rossellini's FACE is being rubbed with blue VELVET as she sits on the steps of a CHURCH which has a DAISY growing in front of it. RED • Isabella Rossellini's FACE rubbed by blue VELVET as she sits on CHURCH steps with a DAISY growing in front of it and a PeTA nut job just drove by and threw RED paint on everything. FACE, VELVET, CHURCH, DAISY, RED. Got it. My mom, of course, couldn't get through the list at all. She couldn't remember a thing, and this was all really confusing to her.
Then you repeat some numbers and have them repeated back... and have to clap when you hear the letter "A" when a series of letters are read to you. Then you have to count backwards from 100 by sevens (which, is something I can do easy enough, but it takes a minute!). My mom just kinda stared blankly and couldn't be coaxed into even attempting any of this.
And now we're finally to those last five VERY HARD QUESTIONS which has Impeached President Trump thinking he's some kind of medical miracle.
Repeat a couple sentences back to the reader. How is this in any way "very hard" if you have full cognitive functionality?
Name as many words as you can which begin with the letter "F" in one minute. The goal is greater than 11 words. Granted, this may be a challenge with somebody who doesn't use communication skills much, but what is so "very hard" about this?
Find the similarity between two words. Yeah, knowing what's similar between "train & bicycle" and "watch & ruler" is a real brain twister.
Recall the five random words you were given. This might be a challenge for somebody if they don't have a good memory or they don't know to use memory association to remember stuff... but, yeah... not rocket science here: Isabella Rossellini's FACE rubbed by blue VELVET as she sits on CHURCH steps with a DAISY growing in front of it and a PeTA nut job just drove by and threw RED paint on everything.
Name the Year, Month, Day, Place, and City. Okay, I admit the date stuff could totally be a challenge for me. Since I work long hours seven days a week, the dates just blend together. But I would absolutely know the date if I was taking my mother to an appointment on that day. And a president who has appointments all the time would (hopefully) know this too. But how is knowing WHERE you are and what CITY you're in a challenge to anybody with a functional brain? If that's a "very hard" question for Impeached President Trump, then we have a serious problem.
When Impeached President Trump brags about five fairly simple questions being "very hard," I am understandably concerned. Everybody should be. But more than being concerned, I am very, very pissed off. Whether your brain is cognitively functional or not has absolutely nothing to do with whether you're an evil asshole or not! Do I think Joe Biden could run through this test and get 30 out of 30 correct? No. No I do not. Do I think that Impeached President Trump actually got 30 out of 30 correct? No. No I absolutely do not. We will never see that test. And even if we saw that test, there's no guarantee whatsoever that it's the actual test or that he wasn't coached all the way through it. That's politics. And as thrilling as it might be to see Joe Biden and Impeached President Trump go head-to-head in a cognitive test when I think that they both have demonstrated that they have cognitive issues... that isn't going to get us anywhere. It's not going to tell us which special interest groups are buying them off. It's not going to tell us what they'll be fleecing off the American people's hard-earned tax dollars. It's not going to tell us what back-door deals and shady cronyism their administration will be party to.
All it will tell us is whether they can remember what a lion, rhino, and camel are.
But my biggest takeaway from all this brouhaha is that there's a serious stigma against people with brain and memory problems. I read the comments on these news stories and it's mostly people making fun of Impeached President Trump or Joe Biden because they (allegedly) have cognitive decline. Which is to say that they're making fun of my mom. And as I sit here and type these words my heart is aching.
I am not going to lie, though. I absolutely do this too.
I try not to. I know better. And it's never necessarily to make fun of people, but more to offer armchair assessments as to somebody's mental state or cognitive abilities from a clinical perspective when it comes to the responsibilities they have. I've said that Joe Biden looks like he's sundowning, which may be true... but it could just be him attempting to speak when he suffers from a stutter. I've said that Impeached President Trump scares the shit out of me because everything he says is insane and he's got his finger on the button to unleash the nukes... but it could just be him being an evil, disgusting excuse for a human being. I honestly don't know.
As always, all I can do is try to be better about not stigmatizing mental health.
Even if I fail in the attempt.
Which I do a lot.
Take my trying to eat better, for example.
Yesterday I had to go to the grocery store because I needed an onion and a few other items. While I was there I passed by a display of sugary bakery products that were on sale. These are things that I just can't eat any more... most of the time I don't even want to eat them any more... but I saw a box of raspberry jelly donuts and was immediately intrigued. When I was in college, I was eating a box of these things a day. But as of now? I haven't had a raspberry jelly donut in decades.
I bought a box of course. If I'm careful and eat them in moderation they're not going to kill me, right?
Yeah... I ate half the box that afternoon and downed the other half this morning for breakfast.
But I'll try to do better tomorrow, I promise.
Posted on July 22nd, 2020

For reasons I don't really want to get into, I had to get a COVID-19 test today. Given the abundance of precautions I've been taking to not contract the virus (and the fact that I have no symptoms), I would be shocked to find out that I've got it. If I do, that would suck mightily considering how I've locked myself away in quarantine for five months. But it's not like it's outside the realm of possibility given that I still have to go grocery shopping and the majority of people here in Redneckistan still think it's all some kind of overblown Democrat hoax or whatever. Never mind that hospitals are filling up and deaths are reaching all-time highs, it's all fake news!
Until it isn't, of course.
The area where I live has made the news lately because there were COVID-19 employee outbreaks at a warehouse and at the local Walmart (to name two). Apparently Independence Day Weekend was just too much temptation for Redneckistanians who want to show Governor Jay Inslee that he's not the boss of them. Never mind that the guy is just listening to scientists who study this crap in an effort to keep everybody safe... he's Hitler for mandating that people wear a mask!
What's interesting is that the spike in infections mean that our local healthcare conglomerate has had to take over an old bank in order to create a massive drive-thru testing service in order to keep up with demand.
The facility opened at 8am but I was warned that it's busy first thing in the morning, so I waited until 8:45. I pulled into the (former) bank parking lot where a cigar-chomping man on a scooter was unnecessarily directing me to a lane to queue in. There were about 8 cars ahead of me in both lanes (total) and the wait only took about 15 minutes. First you pull up to a guy verifying that your doctor requested a test, then you pull forward to wait for a technicians to walk up and give you a lobotomy.
Well, not really, but it feels like you're getting a lobotomy.
After you lean your head back, they shove a long Q-tip up your nose into the back of your sinus cavity...

(Original) image taken from WBEZ.org
Then they start twisting it for six seconds so they can get a sample of mucus from deep, deep, deep inside your nasal passage. And what seems like a sample of you brain tissue for good measure.
It burns a little bit, but not so much that I was ready to start screaming or anything. What bothers me is that I was still feeling it for hours after it was over. Like the Q-tip was left up my nose or something. It was a good five or six hours before I felt quasi-normal again.
I'm told that I should have results back in 3-5 days. The clinic will call me directly if I test positive or it's inconclusive (at which point you have to act as if it was positive). If I never hear from them, that means I was negative and my results will be posted to MyChart so I have a record of my being perfectly positively toward the negative. Or however the fuck our dumbass impeached president has convinced his cult you're supposed to say it...
Jesus Christ.
The entire world has done everything they can to get a handle on the pandemic and halt the spread of this virus that's killing us. Well, almost the entire world. Here in the USA, we've got leadership that has been propagating misinformation and unleashing a steady streams of bullshit from day one. Which is why we're leading the known universe in coronavirus infections and deaths.
I hope to God that people remember this come November.