Posted on November 18th, 2022

This is Part Deux of removing all the dead INSTEON smart home crap from my home and replacing everything with Thread smart home devices.
Back in the day INSTEON was the best fit for my smart home setup. It was clunky and weird and didn't always function as expected, but it was cheap and mostly worked (or not... turning my bedroom lights on and off also turned my living room lights on and off, and I never got that figured out in six years). The bad thing about it was that interacting with it was awful. I had to buy a pricey programmable ISY-994i hub to replace the INSTEON hub that barely worked. THEN I had to buy a modem to connect it to my network. THEN I had to pay for a service which would allow me to use Alexa for voice control and interact with my devices remotely from my phone. THEN I had to write literal programs to get everything working as I needed.
But I'm getting ahead of myself.
Apple's initial efforts with home automation was something they called "HomeKit" but it was actually "HomeShit" because you couldn't do shit with it. And there weren't many devices that worked with it anyway. I frickin' hated it so much that I completely scrapped the test gear I bought and started over with INSTEON.
But that was 2016, and Apple has come a long way in six years. Most importantly, they joined the Matter Smart Home alliance which will allow all Matter devices to communicate with each other (so it doesn't matter than HomeShit can't get automations working to save their life). And the network behind Matter is something called Thread.
Thread is actually pretty great, because it does all the work by itself instead of relying on a central router hub to handle everything. Devices designate themselves as either router leaders, routers, or endpoints to build a self-propagating, self-healing mesh network. And that's it. Except if you want to access your Thread network from outside your local network (such as the internet), you also need a "border router." Apple's HomePod mini works for that, so I'm good to go.
Any device that's connected to wired power routes traffic, which includes all 26 switches in my home. Needless to say that with so many routers my Thread network is rock-solid.
Which brings us to Eve, the company making most of my devices, including my light switches.
Pros...
The design is really nice. All the switches are capacitive touch with no moving parts. You just tap them on and off. It's really nice.
They're built on Thread. But not at first! When I first installed my switches I was mortified to see that they were using bluetooth as the "network carrier." But then after a few days they switched over to Thread and all was well. I think that they are Bluetooth to start for configuration purposes.
Negatives...
THEY ARE NOT DIMMABLE! This is absolutely bonkers. I ended up having to buy some of my switches from Brilliant for those lights I wanted to dim. I would have preferred to have had all my switches by Eve since Brilliant isn't built on Three.
Because the switches are flat with no protruding rocker, it's very difficult to camouflage that you may have outlet boxes that are uneven or at slightly different depths. Very few of my switches are flush with the faceplate which doesn't bother me too much... but I sure wish they had the ability to self-level by screwing a spacer out or something.
These switches are massive. I'd have thought that technology would have gotten smaller as time goes on, but these are every bit as huge as the INSTEON units they are replacing (technology that's decades old). The Brilliant switches I bought are a much smaller profile.
You get a single-gang faceplate with each switch, and it's great quality. But Eve doesn't sell matching 2-gang and 3-gang faceplates, so you have to look elsewhere. And I looked a lot. I even wrote to Eve to say "Hey, which brand of screwless faceplates matches your switches?" Only to be told "We dunno." That's kinda bad. I ended up just re-using my old INSTEON switch plates until I find something that works better.
There's an LED light on each switch which can be configured to be "Never On" or "On when On" or "On when Off." I decided to have the light be "On when Off" so that people can find them in the dark. Unfortunately, the LEDs could have been better. First of all they are an annoying and attention-seeking green color when they should have been a more unobtrusive soft white. Second of all, you can dim them a bit, but they are still very bright and I wish I could have dimmed them further.
You can't just run power to the lights and automate them to perform other tasks, something which would be very handy (some of my INSTEON switches were used this way). If the power can't physically turn something off connected to them, then there is no "off." They're just on all the time. This seems incredibly weird given how smart homes work.
The HomeKit QR code is on the faceplate... not the switch itself. Considering that most of my switches won't be using the faceplates since they are 2-gang and 3-gang switches, this is a pretty bizarre move. The electricians were so concerned about it that they copied the last four digits of the code, wrote it on a Post-It tab, and stuck it to the side of the switches so I wouldn't be completely lost if I ever have to pull them out of the wall for some reason. I also wrote the switch location on the HomeKit code booklet and filed them away just in case.
And so I guess we'll see how it goes over the long haul. Hopefully the little quirks with HomeKit will work themselves out as I attempt to get my home "smart" again.
Posted on November 17th, 2022

The electrician showed up to install my new switches! I'll talk about the Eve stuff tomorrow, but first thing's first.
After INSTEON died and I knew was going to have to replace all my smart home devices, my dream scenario was originally to wire my entire home with Brilliant smart switches. They're the cat's meow because you can have controllers that are literally computers in their own right (complete with touch screen)...
They can control not only your lights, but most anything. Sonos speakers. Hue lighting. Whatever. It's seriously cool. But, alas, the screen controllers are ungodly expensive and even their "regular" smart dimmer switches were out of my price range. What I ended up doing was buying one screen controller "bundle" which included three of the non-screen dimmers. That would cover my dining room and living room, which is all I really need because they are the only ones that I want to dim anyways.
The sliders on their switches are configurable. For the lights that are Philips Hue lights, you can have the power be "always on" so the slider talks with your Hue Hub and does the dimming from there (albeit very slowly, which is massively annoying). For all other lights, Brilliant just does the dimming by controlling the power feed as usual.
So... simple, right?
Not really. Turns out that Brilliant isn't quite so brilliant after all.
It began when I first installed it. The "software update" which is supposed to take "a few minutes" took 35 minutes... and I have a super-fast fiber connection!
Then there's the boot-up time. Which is very slow. Seriously very slow. It's so slow that I am thankful I have fairly reliable power where I live. If I didn't and had to wait for Brilliant to reboot all the time, I think I might go crazy.
Configuring stuff is much harder than it has to be. For example, I was looking through their help documents to add a Hue controller to a slider and what they are describing in the document was not what I was seeing. And then it's like... oh. Primary configurations (like connecting to Hue Hub) have to be done on the controller itself, and you can't do it on the app. Except they never mention this. I only found it out when I went to the controller to just reset everything... and saw exactly what I had been looking for. Convexly, configuring the dimmer switches can't be done on the screen controller, only the app.
Ultimately, it all worked out, but I only got there by picking around for over an hour until I got it sorted. I'm still having a few integration wackiness I need to figure out, but I'll get there eventually. I hope. Don't know if Brilliant would have been my best move knowing what I know now.
Posted on November 6th, 2022


Winter is here, snow has arrived, and it's freezing out, but there's warmth in my heart... because an all new Bullet Sunday starts... now...

• Happy Meal! As a huge architecture nerd, it's very easy for me to get sucked into architecture TikTok or YouTube. This morning while waiting for renders to process, I got hit with this fascinating video about the "Rise and Fall of Fast Food Architecture"...
So many good points to be had here. I very much miss the old aesthetic of fast food restaurants, which is why happening upon one of them (which is most often not a chain restaurant) is such fun.

• Whither Twitter! Watching Twitter implode in Real Time has been entertaining... but also educational. Elon Musk bought the services in the interest of "free speech," but he's learning a big lesson on being careful what you wish for. Twitter has become so toxic so fast that advertisers are bailing and Musk is essentially begging the big name Twitter accounts not to leave. The most hilarious indicator of this was when Stephen King said that he wasn't paying $20 per month to have a blue-checkmark verified account... and Musk shot back with "How about $8 then?"...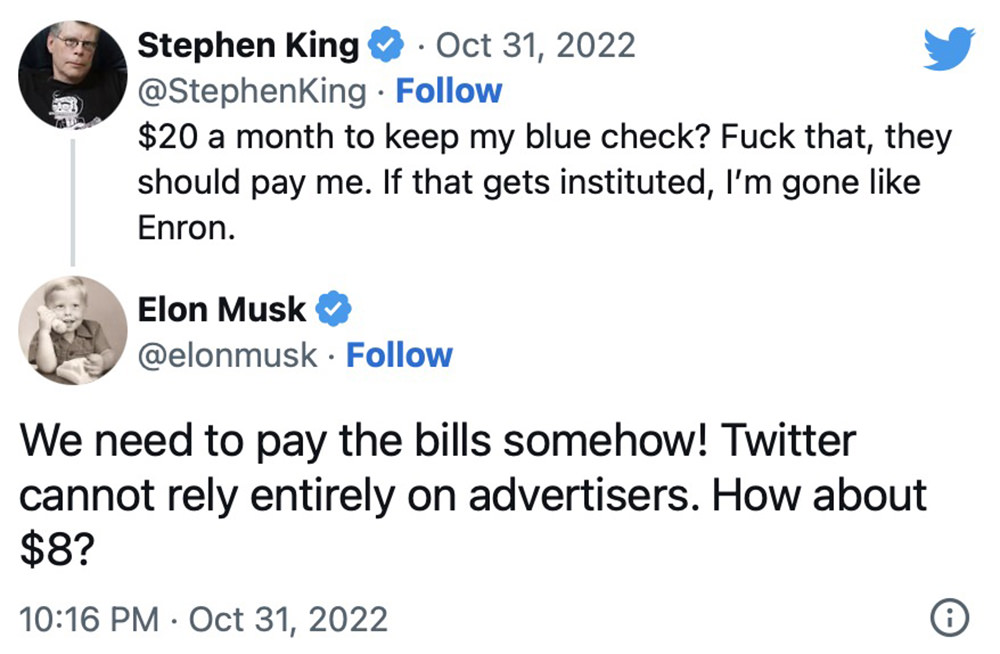 It's easy for me to sit back and not care about Twitter (I rarely use the platform because I prefer to have the ability to lock down my posts for a specific audience), but I think it's a bad idea to hope that Musk and Twitter fail. This is an important platform for discourse and interaction which, naturally, may be toxic (Musk himself has been tweeting out conspiracy theory bullshit) but it's also had a good influence in allowing people to have their voices... their causes... their passions... be heard. Which is why I was happy that one of my favorite YouTubers, Marques Brownlee, has this diplomatic take on how Twitter can save itself from itself...
The one thing that could get me to maybe go back to Twitter would be if there was a way to limit the audience of your tweets (ala Facebook). But even then I have serious privacy concerns about the platform which has me wary.

• More Enola! I liked the second flick even better than the first! These films can get a little convoluted... and repetitive in parts... but are enormously entertaining. And that mid-credits scene has me dying for not only more Enola Holmes films... but a Henry Cavill Sherlock movie as well.
Netflix needs to get on more of these movies, because they've struck gold.

• Glowforge! Michael Alm finally finished his new office so he could set up his Glowforge. If I didn't want one of these things before, I most certainly want one now. But the price for entry is $4,000... and to get the model which is the most capable and flexible, you're paying $7,000.
I know that I would never use it enough to make it pay. But that doesn't stop me from wanting one anyway. Just like a 3D printer, which is another device I would love to own. Ah to be a billionaire where you just buy stuff you want and don't have to care about whether or not you can afford it.

• Joy Noel! The fact that Netflix keeps churning out quality holiday rom-coms is something I am 100% onboard with. While Hallmark continues to release some films which are worth my valuable time... you have to sit through a lot of crap as well. Netflix doesn't have a flawless record, but they do release more good movies than bad, it seems. This year, in addition to the Lindsay Lohan film that's coming up, they also have The Noel Diaries dropping this month...
I know that this is is Justin Hartley from This is Us (a show I could never get into), but the only thing I'm really familiar with is when he played Aquaman in a failed TV pilot that was actually not bad... except The CW decided not to buy the show after the merger with The WB.

• Matter? I keep referring to Thread/Matter in my home automation posts, which has been confusing to many people who don't know what this is. Fortunately, Shane Whatley has a wrap-up which is pretty good about why Matter matters...
Matter is something I have been waiting for ever since INSTEON died, came back, and looks to be dying again. I would prefer not to have to replace all my smart home crap every five years, so having something that isn't tied to any specific company seems like a good idea. But the big news about Matter is that it endorses Thread, which is a technology I absolutely love. It's so smart and so fast and so impressive that it really does seem like the holy grail of automation. The fact that it has pretty good range and is low-power is just icing on the cake.

And now I think I should get back to cleaning my house, which is a full-on disaster with all the work that's been going on.
Tags:
Architecture
,
Bullet Sunday
,
Home Automation
,
Netflix
,
News
,
Television
,
Twitter
,
Woodworking
,
YouTube
Categories:
Bullet Sunday 2022
,
Home Automation
,
News – Politics 2022
,
Television 2022
—
Click To It:
Permalink
—
0 Comments: Click To Add Yours!
Posted on November 2nd, 2022

After the long, slow death of INSTEON (which is ongoing), I knew that I would have to make an investment in new smart home tech. This would involve replacing all my smart light switches, water leak sensors, door and window sensors, and the garage door opener. But which way to go? There's still a lot of possibilities to choose from, and you never know which one of them will die next. It's enough to drive you crazy because serious money is involved. So much so that I actually considered going back to a "un-smart home" and just manually doing everything.
Fortunately, the "Matter" smart home standard was announced, and this time it had the backing of all the major tech companies. Finally. I was all-in on the idea of open interoperability between all smart devices, so I decided to wait and see what came of it. Then, back in early October, the standard was released. As were some devices which supported it.
Matter is based on the "Thread" communication protocol, which has been around for a while. It's low-power, has excellent range, and is very fast. There are other benefits as well (such as being self-healing and not requiring a hub) so that was the direction I decided to go.
Unfortunately, to get started, I was dragged back into the world of Apple's HomeKit (which I have been calling "HomeShit" because it's just been so awful for so long). Surprisingly, Apple's smart home offerings have vastly improved. Many of the things that were missing (and there was a lot) have been added. It's still far from perfect (there is basic functionality which is still missing... like being able to construct automations for simply things like making switched turn back on if they are accidentally turned off). So, yeah, I don't have the ability to code complex cool things like I could with my ISY994i hub (which is still amazing to this day!) but at least I can do stuff like ADD A GARAGE DOOR OPENER.
Also unfortunate? Having to buy a HomePod mini. I wrote a while back about the horrendous experience I had with the original HomePod (long story short: it was shit, support was heinous, and I returned it). But Matter/Thread requires a "border router" to act as a gateway to the internet, so I spent the $95 to make it happen. The first thing I did was switch the voice for Siri to "Australian Male" because it's still the voice that gets be the closest to having HAL run my life (like he did in 2001: A Space Odyssey). The guy sounds like he must be the best-looking man on the planet, which gives me a bit of a complex, but he is still a pleasant way to interact with my home (sometimes I ask him about the weather just to hear him talk).
The first devices I ordered were the biggest hit... light switches... because I want every last switch in my home to be "smart."
At first that was going to be Lutron, because they are the "gold standard" but Lutron isn't built on Thread so I went with Eve Smart Home for most of them. The switches are ungodly expensive. And difficult to find. Fortunately I got a good discount and was able to find 26 of them, so it wasn't as horrendous a hit as I thought it would be (but still, $1000 out of my savings).
The lights in my living room and dining room are smart lights by Philips Hue. They require always-on power, so a simple on/off switch won't do. You need an always-on switch which can be programmed to control Hue lights. For these I went with Brilliant. They aren't built on Thread, but they can be upgraded to support Matter. Eventually. Maybe.
Now, I am letting an electrician install all the switches (they are deep and I want somebody who knows how to pack wires into an outlet box), but I did have to replace a couple of my INSTEON switches, so I temporarily installed the Eve switches until my electrician can get here. They are fantastic. Thread is blazingly fast. You tell Siri to turn the lights on and the task is completed before he's done telling you that he did it! This is a huge leap from INSTEON, which would have noticeable lag from when you asked Alexa to do something and it actually happening.
When it comes to the Eve door/window sensors, they are okay. Fast because they're on Thread. But, from what I can tell, they don't have breakage detection, which is a step down for me. Fortunately, I can rely on sound alerts from other devices to alert me about this, but it's still a bit of an oversight.
The Eve motion detectors are not as good as my old ones. They seem to have very narrow range and are slow to relay motion despite being Thread devices. I'm not sure if this will improve when I have more Thread devices installed so it can relay faster... or if this is a limitation of the device itself. I hope the former rather than the latter. Otherwise I'm going to have to shop for another solution.
One more thing I did that I've always wanted to do is install under-cabinet lighting. I went with Nanoleaf because it was built on Thread... and it was cheap. From what I can tell, the current crop of Nanoleaf products will not be upgradable to Matter, so I may have to replace them eventually. Unfortunate, but it only cost $30, they are blazingly fast, and they work very well with HomeKit. And they look great (even though you can't really tell in this photo)...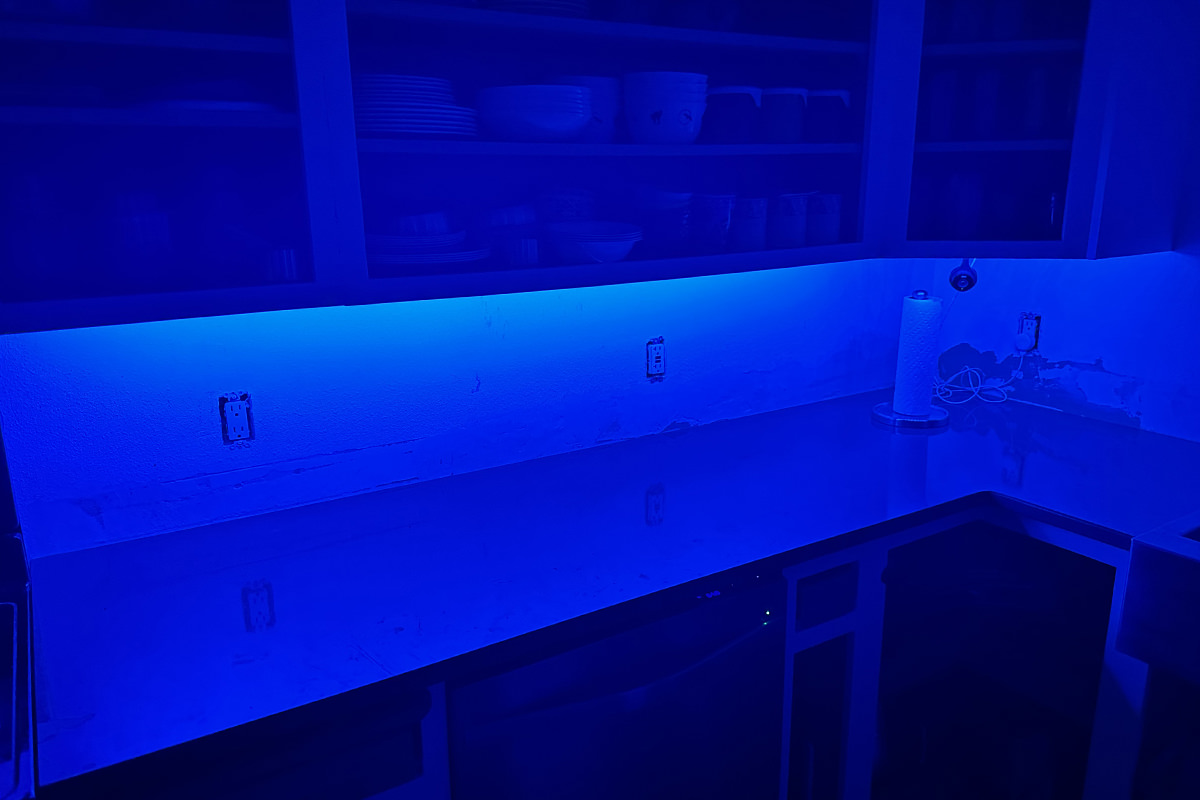 The tile installer hasn't put in my backsplash yet, so please ignore the mess!
So... so far, so good.
I am still a bit dubious about HomeKit, as it's lacking professional-level scripting and still won't link to things it needs to, but the good thing about Matter is that I will be able to eventually swap out the HomeKit app for whatever comes along. But I really hope that I don't have to. From what I understand, Matter will force Apple into fixing HomeKit and adding the functionality people need (a scripting language would be nice!). But, we'll see. If nothing else, I love Thread and am excited for the possibilities with Matter.
Posted on January 21st, 2022

Last night I turned off the automation that turns my roof heat tape on when the temperature dips below freezing. It's been getting activated less and less, and today it rained all day which means my roof and gutters will be mostly clear of ice even if it does get cold enough to freeze for a while each night. That'll be a load off my heating bill.
But thank heavens for my being able to automate them, because back when I was turning them off and on manually I would forget and leave them on for days which drove my power bill sky-high... or forget to turn them on when they're needed which would result in the gutters getting packed with ice and backing up water onto my roof.
The reason I was finally forced into automating the heat tapes was back when I was preparing for my expedition to Antarctica. I wrote a program which would only activate them IF it had snowed more than an inch AND it dipped below freezing. It worked shockingly well for three winters, at which time the "weather module" for my home automation system was discontuned. So now I just connect to the weather station in my back yard and turn them on when it's below freezing. Less energy efficient, but better than nothing. Especially this year when I ended up with three feet of snow up there.
In other home automation news, I'm still fighting with Alexa.
And this morning I completely lost it.
It seems that lately every dang time I tell her to do something, she does it... then comes back with a helpful hint or something else she can do that I should try.
"ALEXA! PLAY HOW SOON IS NOW BY THE SMITHS!"
"Playing How Soon is Now by the Smiths on SONOS."
"ALEXA STOP! PLAY HOW SOON IS NOW ON ECHO DOT!"
...she plays it...
"I can now play podcasts. For example, you can say PLAY THIS AMERICAN LIFE."
Annoying.
Ask her to turn on a light and she comes back with "I can tell jokes. Just say TELL ME A JOKE."
Ask her to add something to my shopping list and she comes back with "I can recommend new items to try based on your past purchases, would you like to hear some suggestions?"
And so on.
And so on.
And so on.
Which is why this morning after telling me that she can provide a customized morning news brief (or whatever) I screamed at her "ALEXA! STOP FUCKING TELLING ME THIS SHIT! STOP MAKING SUGGESTIONS! JUST DO WHAT I TELL YOU TO DO AND SHUT THE FUCK UP ABOUT IT! GOD!!!!!"
"I'm not sure I know how to do that."
"I'L FUCKING KILL YOU, ALEXA! I WILL KILLLL YOOOUUUUUUU!"
When Alexa becomes self-aware I am in serious, serious trouble.
Posted on January 4th, 2022

This morning I screamed at a toaster. Well, not a toaster... the Amazon Alexa Echo Dot in my bathroom... but it's essentially like a smarter toaster, isn't it? Here's how it went before I hopped in the shower...
ME: Alexa play Overpass Graffiti by Ed Sheeran.
ALEXA: Playing Overpass Graffiti by Ed Sheeran on Living Room SONOS.
ME: Alexa, STOP! Why play it in the living room when I'm here in the bathroom with you? ALEXA! PLAY OVERPASS GRAFFITI ON THIS DEVICE!
ALEXA: Playing Overpass Graffiti by Ed Sheeran on Living Room SONOS.
ME: "ALEXA STOP!!! WHAT THE FUCK?!? ALEXA! PLAY OVERPASS GRAFFITI ON ECHO DOT!
ALEXA: I am reading The Autobiography of Martin Luthor King Junior. I have eleven hours and 20 minutes remaining...
ME: ALEXA, FUCKING STOP YOU INSANE ASSHOLE! WHAT THE BLOODY FUCK IS WRONG WITH YOU?!?
You think I'm joking, but...
My home is ridiculously automated. Lights turn on as the sun goes down. Every switch can be voice controlled via Alexa. The thermostat uses less heat when I'm not at home. Gutter heat tapes turn on when the temperature drops below freezing. The garage door opens when I round the corner on my street. And so-on. And so-on. If I can automate it, it's been automated.
But all is not perfect in my home automation paradise.
Few of my devices can "talk" to each other because I bought each device based on which was the best device... not whether it worked with other devices. For the most part this has been fine. I have Alexa, Google Hub, and Siri all running at the same time, so all I have to do is address my commands to whichever ecosystem I'm needing to control. It ain't perfect, but it works. And I hardly even realize I'm doing it.
The problem is that when something goes wrong it completely fucks everything up.
And things go wrong a lot.
Right now, for example, Alexa refuses to control my "Philips Hue" lighting (in addition to not wanting to play Ed Sheehan while I shower). Every time I ask, she comes back with "Hmmm... that light is not responding." And yet when I open the Alexa app and control it from there, it works perfectly fine. So what the fuck? Alexa can control it manually, but forgets how when I ask the damn thing? I have uninstalled and reinstalled the Alexa service a dozen times. I have reset the Hue Hub. I've deleted and reinstalled the app. I'm at my wits' end here.
So what do I do? Throw out my Hue lights? I don't own many of them so I guess it wouldn't be a big loss. It's just frustrating that the whole reason I bought them is to control them via Alexa and that's the one thing I can't do. I've tried getting it set up with Google Hub, but that's such a convoluted pile of shit that I've given up.* I've tried setting them up with Siri, but Apple's HomeShit... oops... I mean HomeKit doesn't seem to want to work with it.
And then along comes Matter.
"Matter" is a new allegiance between smart home device makers which will be a common platform to control all your home automation stuff. No more having to do crazy configuration crap, your gateways will just know how to work with Matter gear the minute you plug it in. And since Apple, Microsoft, Google, and Amazon are all in the Matter group, eventually if I buy a Hue light and install it, they're all be able to control it automatically from their gateways. No more having to remember which gateway to use.
Sounds great.
But there's an XCD cartoon which flawlessly depicts why we shouldn't get our hopes up...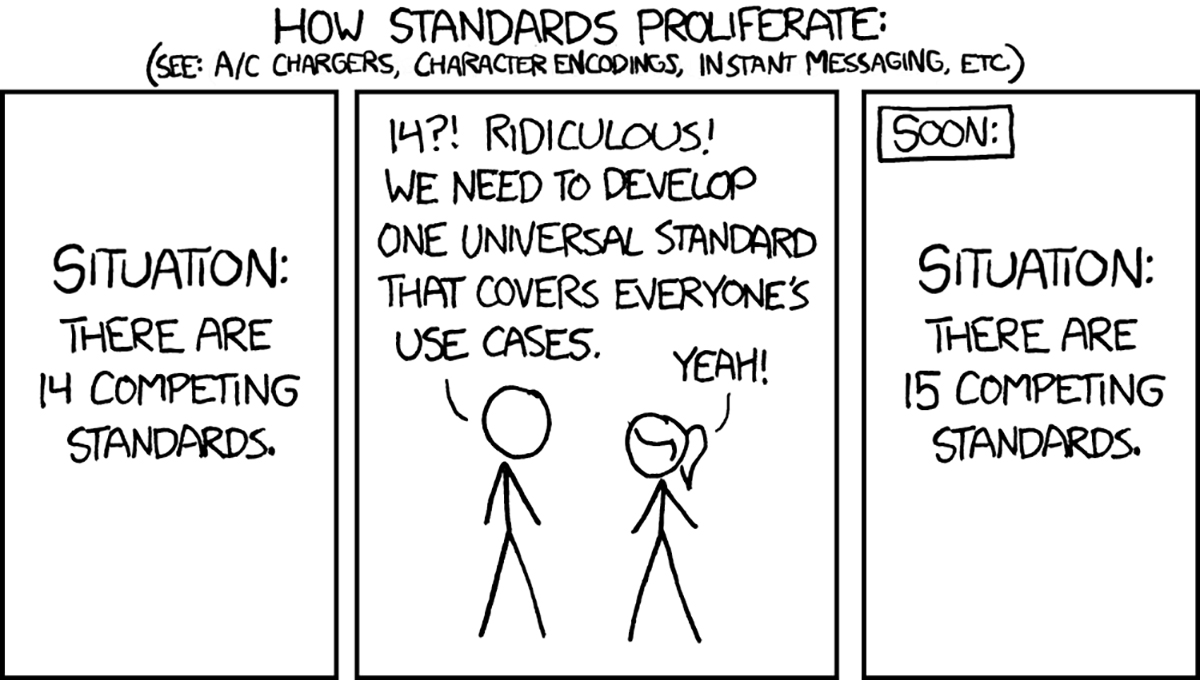 The cartoon was attached to an article over at The Verge which discusses "Matter" and why it may not fail like everybody expects it to.
I am not holding my breath. But I am hopeful.
Having to manually turn on a light switch is so last decade.
*UPDATE:
Finally got Google Hub working with my Hue Lights! No idea what went wrong the first time I tried it, but this time it linked to my Hue Hub no problem, and now I can use
"Hey, Google"
to control them. Assuming I remember to stop saying
Alexa...
to control them.
Posted on February 2nd, 2021

Yesterday afternoon while I was at the office I had to run out to my car to grab a file folder I forgot. It was cold out. It was rainy out. It was miserable out. Once I got back to my desk I did something I don't think I've ever done before... I logged into my home thermostat and turned the heat up so it would be toasty warm when I got home.
Something about the idea of arriving home to my chilly-ass home hit me wrong.
And, I gotta tell ya, it was really nice. Not something I can afford to do very often, but nice enough that I may do it more often. Because sometimes it's the little luxuries (like $2 in electricity) that make life a little more enjoyable.
My cats, of course, were totally digging it.
Today I decided to wear an extra sweater when I got home, but I warmed up mentally because it was time for my annual viewing of Groundhog Day on Groundhog Day...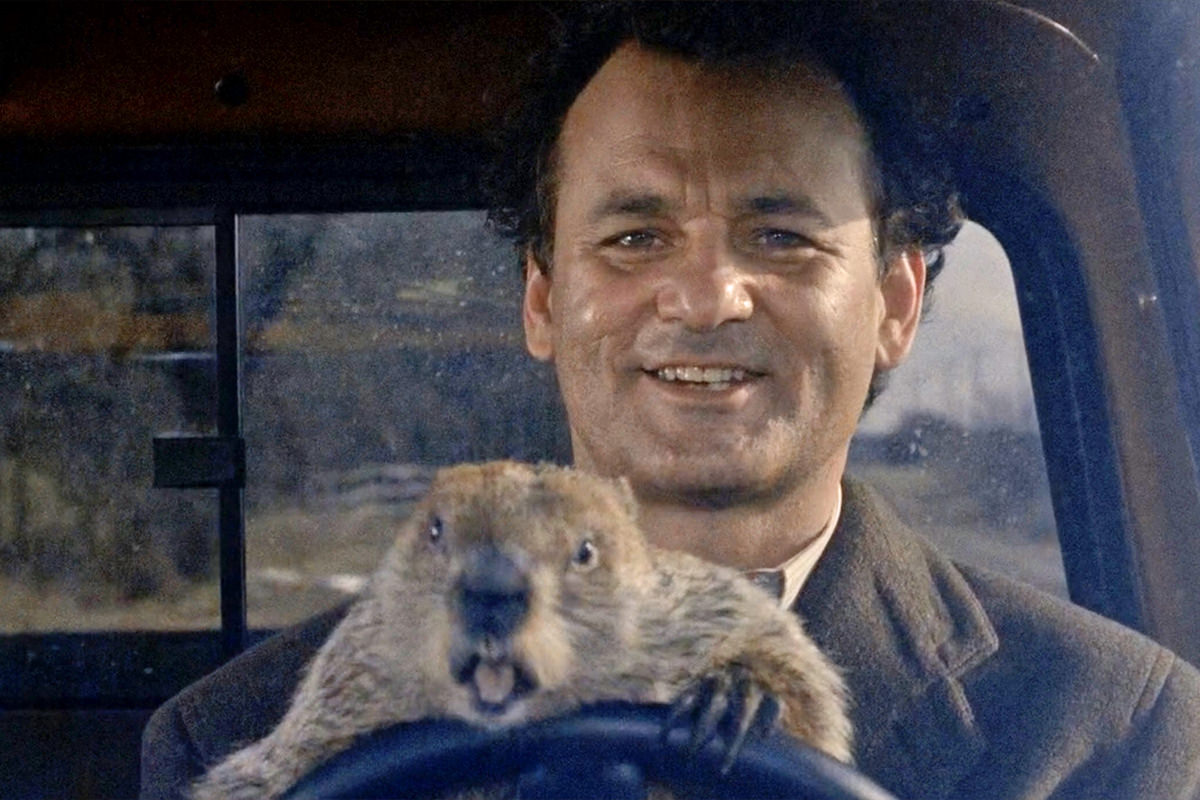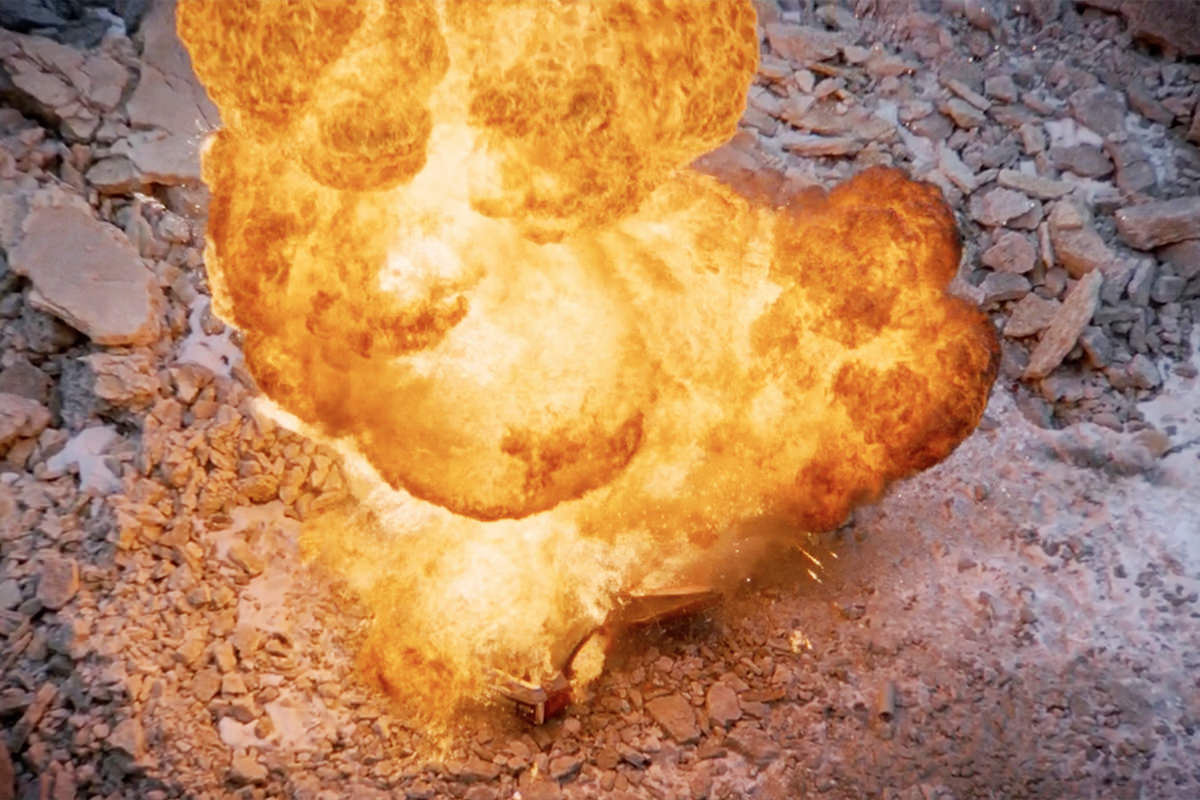 The movie never gets old, and that scene is always hilarious. Chris Elliot really doesn't get enough credit for his part in this classic flick. His part was small, but his delivery of the lines for this scene is about the funniest thing you'll see... and was kinda duplicated hilariously in the movie Paul 18 years later.
I have to wonder how many times I've seen Groundhog Day. The movie was released 28 years ago... So I'm going to say it's likely been minimum 30 times. Once in theaters. Once when the VHS was available. Once when the DVD was available. Once when it was available Digitaly. And at least once a year for the past 28 years it's been released. And sometimes when I just feel like it. So... possibly 36 times? There's not many movies I've watched 36 times.
Now back to enjoying my toasty home.
Posted on December 11th, 2020

In the war for smart assistant domination... Amazon Alexa vs. Apple Siri vs. Google Google, I'm firmly in the Alexa camp. I was so impressed with what Amazon had done that I built my entire "smart home" around devices which were compatible with Alexa. And it's been mostly glorious. I have Alexa-enabled SONOS speakers everywhere and can tell Alexa to control anything and everything just by talking to her in any room in the house.
Then Apple dropped Siri and I figured that it was all over. As a massive fanboy of Apple's computers and smart devices, switching over to Siri was inevitable.
Or was it?
Siri wasn't even a fraction as capable as Alexa was at the time. Siri relied on "HomeKit" to control your home, and it was so utterly bad that I dubbed it "HomeShit" and gave up. I tried once again to get Siri and HomeKit working for me when I bought a HomePod speaker, but that was such an epic disaster that I returned the speaker and gave up a second time.
Google's smart assistant which, from what I can tell, is also named "Google" was never on my radar. I had a Google WiFi router mesh network that left me cold when Google dumped IFTTT. The only smart devices I have are Nest cameras which Google bought out. But I was fine using my phone and MacBook Pro to interact with the cameras and nothing further was required, so getting into the Google ecosystem wasn't in the cards. The only thing I didn't like about this was that the Nest Cam integration with Alexa is awful, and telling Alexa to display a camera feed on my Alexa Fire TV rarely worked.
Enter the Google Nest Hub Digital Photo Frame which was on sale for $50. Down from its regular price of $90. I don't really have $50 to kick around, but I ended up taking it out of my Black Friday money just to have a look. If I hated it, I could always return the thing.
Yeah, this ain't being returned.
My only regret in buying it was that I didn't buy two of them.
The Google Nest Hub Digital Photo Frame is designed to display photos which means the screen is of pretty good quality. And while it's nice to see photo memories from my Google Photos account flash by, but that's not why I bought it.
"Hey Google! Show me the front yard."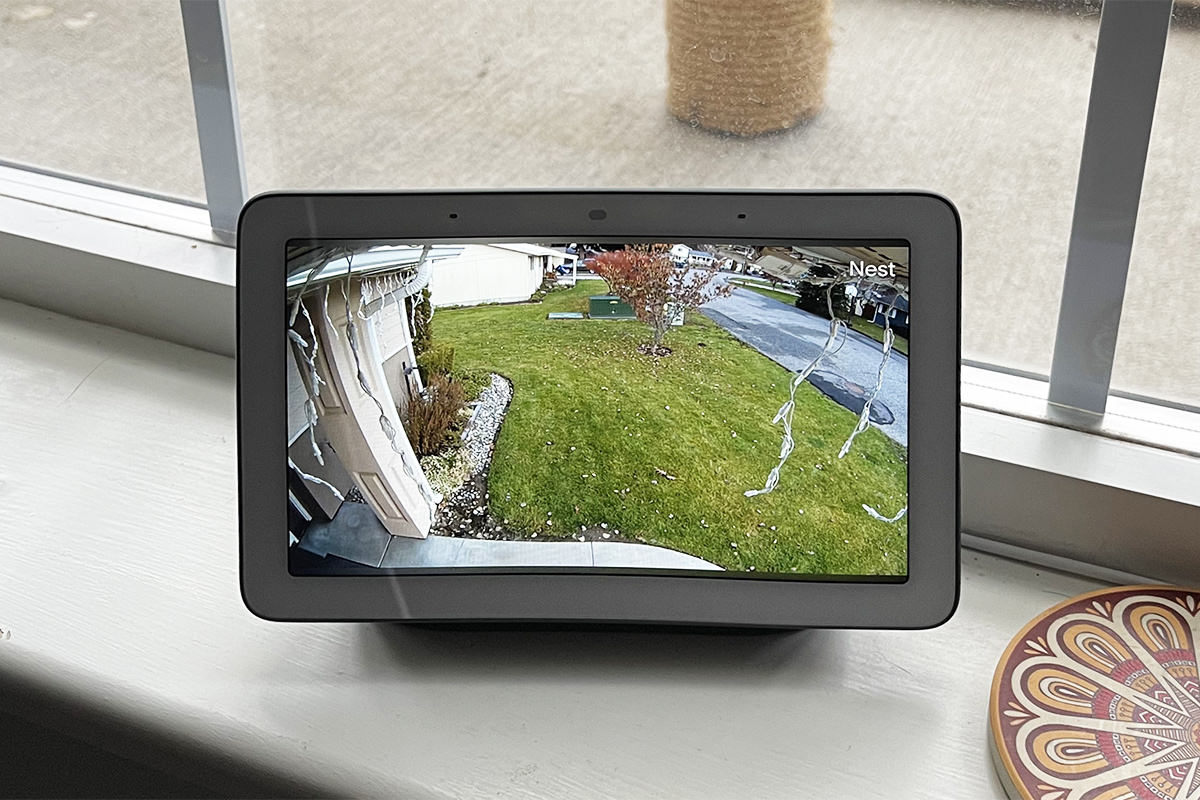 Now instead of scrambling for my phone whenever I get an alert, I can just glance over at the photo frame and Google will display the camera feed I asked for. Immediately.
That alone would have been worth the $50. But it gets better. Google Assistant is faster and more accurate than Alexa. I have thrown every ridiculous command I can think of at Google, and it simply does not falter. Compare that to Alexa, which has been getting increasingly finicky. I honestly don't think that Google misunderstood a command or query in the near-two weeks I've been using it. The difference is so nice that I'm seriously thinking about looking into how to bridge my INSTEON smart home devices to Google, convert all my SONOS speakers to Google Assistant, and train myself to say "Hey Google" instead of "Alexa."
The problem is my music.
I go with Amazon Music Unlimited which is ridiculouly easy to control with Alexa. Needless to say, Google doesn't play well with Amazon because the two companies hate each other. Which means I would have to switch to Apple Music, Spotify, Pandora, or something. Since Amazon Music Unlimited is just $6.60 a month because I have a Prime membership, I don't know that it makes economic sense to switch. Apple Music, for example, is $3.40 more a month. In which case I'd probably just buy Apple One to keep AppleTV+ when my free subscription ends in February (gotta have my Ted Lasso!) which also gets me Apple Arcade and a bump in iCloud storage.
So I dunno. Something to ponder in March, I guess? Or in May when my Amazon Music Unlimited runs out.
All I do know is that I wish I had a Google Nest Hub Digital Photo Frame on my bedside table. And in my kitchen. Maybe next Black Friday when they go on sale again?
Posted on December 4th, 2019

I have been working a crazy amount of hours and it's thrown my sleep schedule off.
Last night I worked until a little after 1:30am, woke up at 6:00am to answer emails and feed the cats at 7:00am. Then decided to take a nap. I figured if I could just get an hour or two I'd be rested enough to take on the rest of my day.
It was a good plan.
But one which was doomed to fail.
At 7:28am my phone starts sounding alerts from a web security camera. I figured I could ignore it since the wired cameras weren't setting off any alarms, but the alerts kept coming. So finally I took a look...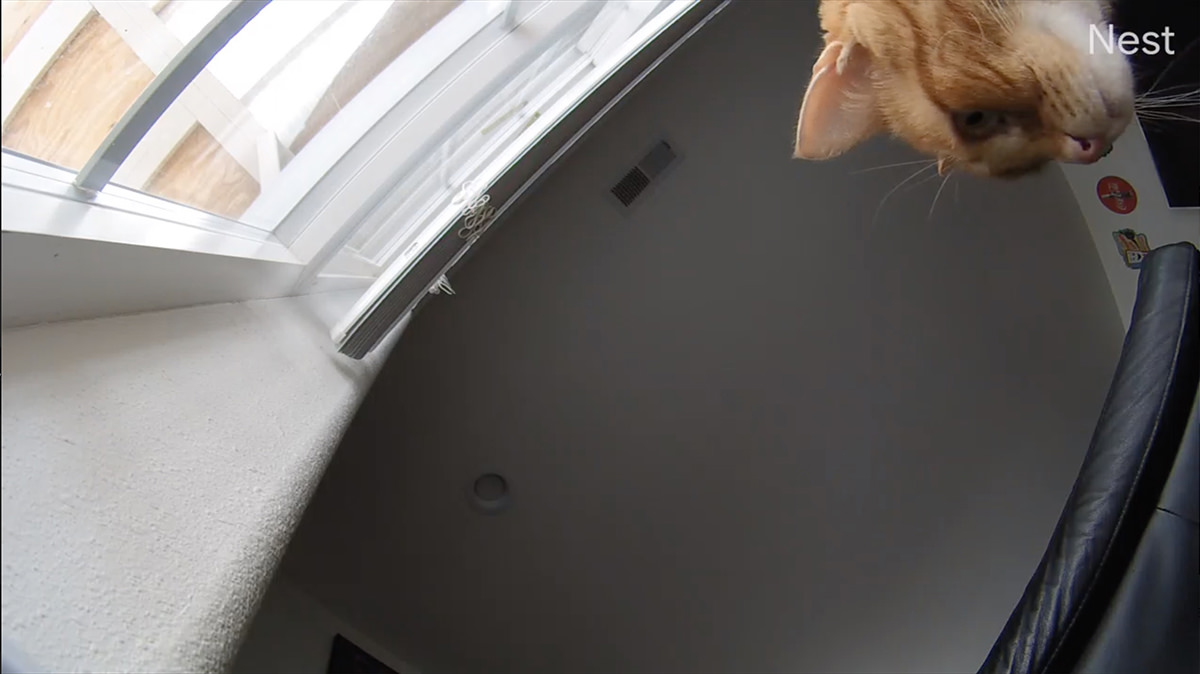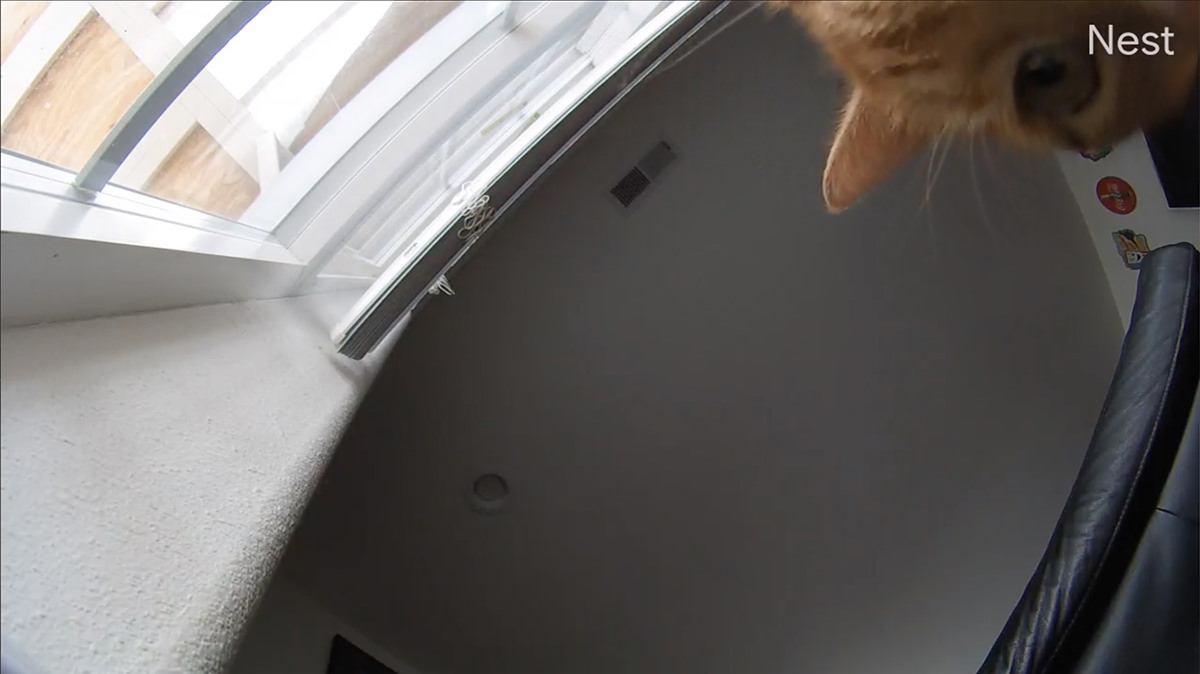 Last night I set up my new Nest Outdoor Cam, but it was too dark and cold outside to install it. So I just set it down in the box and forgot about it.
Apparently that was a mistake. Curious Jenny decided to be all curious, so no sleep for me. She kept coming back to take another look at the camera and was setting off an alert every time. Which meant I ended up installing my new camera this morning instead of taking that nap.
My guess is I will be falling asleep at my desk sometime today.
But, hey... at least I don't have to install a security camera when I get home!
Posted on November 29th, 2019

And... my one shopping day of the year is here! Every month I put aside $100 for clothes and "other stuff" then wait until Black Friday to buy all the clothes and "other stuff" I need. $100 a month is quite a chunk of cash to not have in my pocket, but worth it when I end up with $1200 in November that magically becomes $2400 (or more!) on Black Friday thanks to all the sales and savings.
Below I refer to "Rakuten Cash Back" in a lot. Rakuten bought out eBates and have taken over their cashback operations. It's a pretty easy way to save even more money on Black Friday (or any other day) and you can sign up to get $10 right off the bat with my referral link right here.
And now? On with my Black Friday scores...

AKASO DASH CAM! • Reg. $66, Paid $38 (after Amazon cash back)
My previous dash cam was $20 and has lasted for four years before falling apart and going glitchy. As I mentioned, I am afraid to drive without one given how crazy distracted drivers are, so I was hoping hoping hoping I could get a nice one on sale. I was going to buy another $20 camera, but the cheap ones force you to remove the tiny memory card every time you want the footage. With a WiFi model like this you can just connect with your iPhone and grab the video directly. Handy! Plus... GPS! Worth the additional $18.

SHOES! • Reg. $170, Paid $128
I should have bought shoes last Black Friday, but I thought I could get one more year out of the pair I have. I'm not rough on shoes... they usually last me four or five years... so a little Shoe Goo will keep them together right? They still look great... it's just the soles that are falling apart. But back in August the soles fell complete apart. My plan was to buy a cheap pair of $20 shoes, rip the soles off, then glue them on mine. This seemed extreme. Instead I used more Shoe Goo to piece everything together. It worked surprisingly well. But I needed new shoes. I would have loved to have found the same model I had before... but of course shoe companies don't do that. I also would have loved to have spent under $100... but of course the shoes I found that I liked weren't under $100. Oh well. It's still 25% off, which is better than nothing.

ALEXA! Reg. $99 • Paid $33 (with trade-in and Amazon cash back)
I bought a SONOS One for my bedroom. It's absolutely fantastic, and fills the room with amazing sound. Problem is, the AirPlay 2 on it is glitchy as hell, which means the audio has constant drop-outs when I'm playing content from my Apple TV. And Apple TV keeps "forgetting" that the SONOS exists, so I am having to reconnect several times a week. It's maddening, because 95% of the time I'm using it for my television. And so I decided to get an Echo (3rd Gen.) which has a 3.5mm audio line-in that I can run directly from my television. I traded in the old Amazon Echo I have in the bathroom for $25, so it ends up being a $35 spend. No, the sound won't be as good as my SONOS One, but it's gotten good reviews for its quality and will be good enough... plus I can transfer the SONOS One to my upstairs bathroom, which will be amazing for listening to music each morning while I shower and get ready.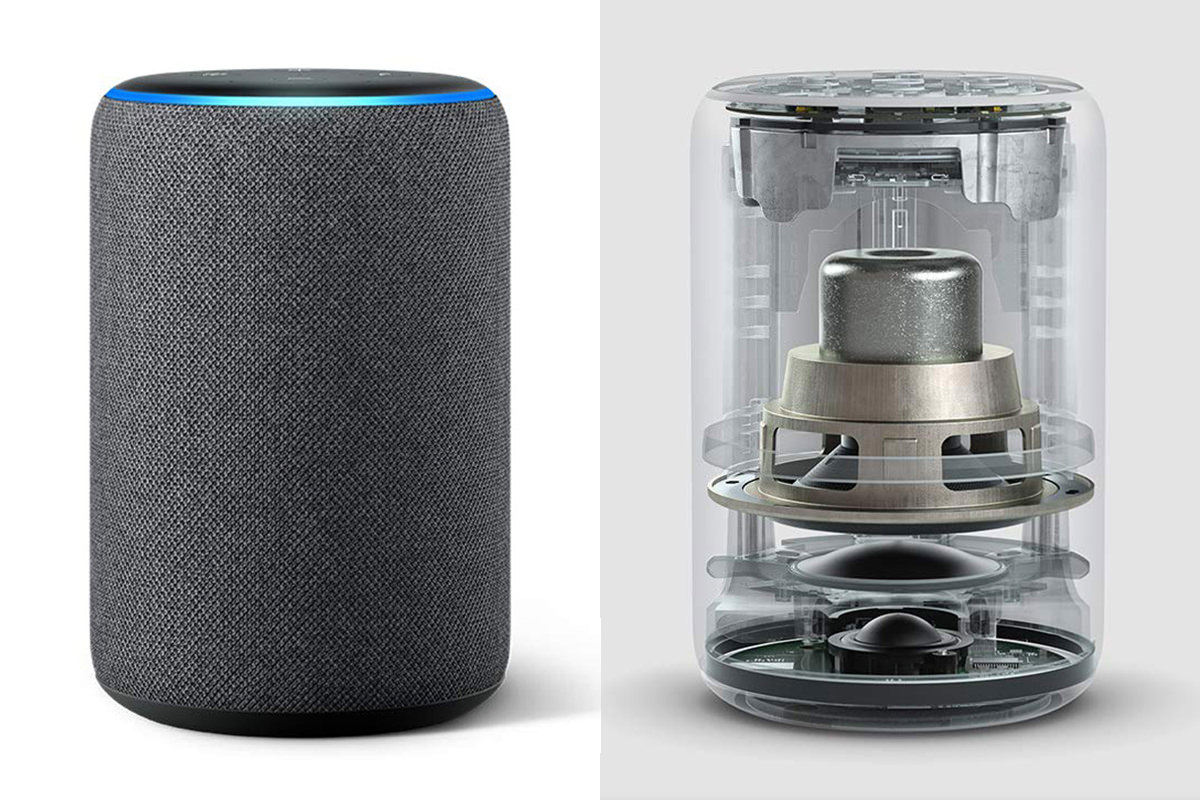 iTUNES! GIFT CARD • Reg. $100, Paid $70 (with Rakuten Sign-up Bonus)
As is my custom every year, I buy a $100 iTunes gift card at 20% off to cover the Marvel movies and sale movies I buy each year. I joined Rakuten and they gave me $10 cash back for my first purchase, so this year it was an especially sweet 30% off!

OUTDOOR NEST CAM! • Reg. $199, Paid $159
I have two camera systems. A wired system with local recording that has a battery backup and will run even with no power or internet... and a Nest cloud system which is constantly uploading footage to the internet. The Nest cameras are fantastic, but I was ready to ditch them all because the per-camera cloud service cost was absurdly expensive. But they made an announcement a while back that this would be changing to a much cheaper "bulk plan" where all cameras would be covered for one price. Given this, I decided to keep all my Nest cameras and replace a failed outdoor camera with another Nest. But not the new "Nest Cam IQ" which has the stupidest mounting requirements (DRILL A HOLE THROUGH YOUR HOUSE!), I got the original Nest Cam Outdoor. I budgeted to get it for $129, but the savings ended up being less steep than I had hoped.

HELLO! • Reg. $229, Paid $149
The first smart doorbell I had was the original "Ring" model. It was huge, but it worked well. Then Ring sent me an offer I couldn't refuse... a 4th generation smaller "Ring Pro" model upgrade for a fraction of the retail price. Sadly, it has never worked as well. But an even bigger problem with Ring is that it is SO slow. By the time they notify you that somebody has rang your doorbell, they've long gone. And trying to review the cloud footage is futile because it takes forever for it to upload and be available. Since my Nest cloud cameras are always available instantly and very quick to notify, I've wanted to get a Nest Hello doorbell replacement. Now that Google Nest is having a bulk deal on cloud services for multiple devices come 2020, this was a no-brainer.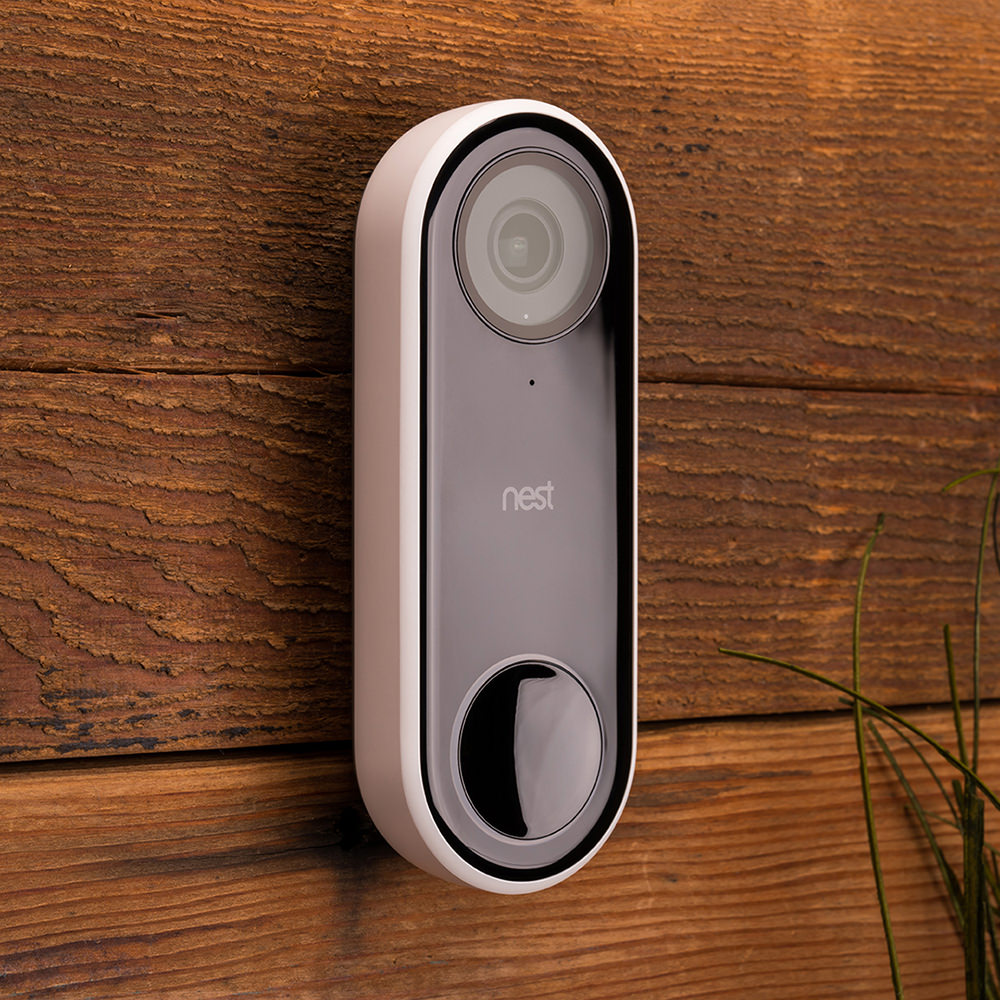 PRESSURE COOKER! • Reg. $120, Paid $35 (after Rakuten cash back)
I already mentioned this one earlier this week. Thanks to a goof by a website (they switched the sale prices of the 6-quart and 8-quart for half-a-day) I finally got an Instant Pot (or, to be more accurate, an Instant Pot knock-off) for $35. SCORE! I bought this as a flawless egg cooker, but have ended up using it for lots of stuff. Not something I had planned on buying (or had budgeted for) but I was happy to find it.

UNDERWEAR! • Reg. $102, Paid $46 (after Rakuten cash back)
Half of my skivvies are literally falling apart. But I keep wearing them and repairing them because I need enough that I can do full loads of laundry. Fortunately, Old Navy had an EVERYTHING IS 50% OFF SALE plus free shipping on orders of $50 or more. I was able to get 10 pair of quality underwear, some socks, and a couple pair of touch-screen-friendly gloves for $51. Old Navy tends to hold up pretty good, so that was money well-spent. Especially since I earned $40 in SuperCash I can spend on more Old Navy, plus $5 cash-back from Rakuten, which means I am essentially getting all this for $6?!? (assuming I spend the $40).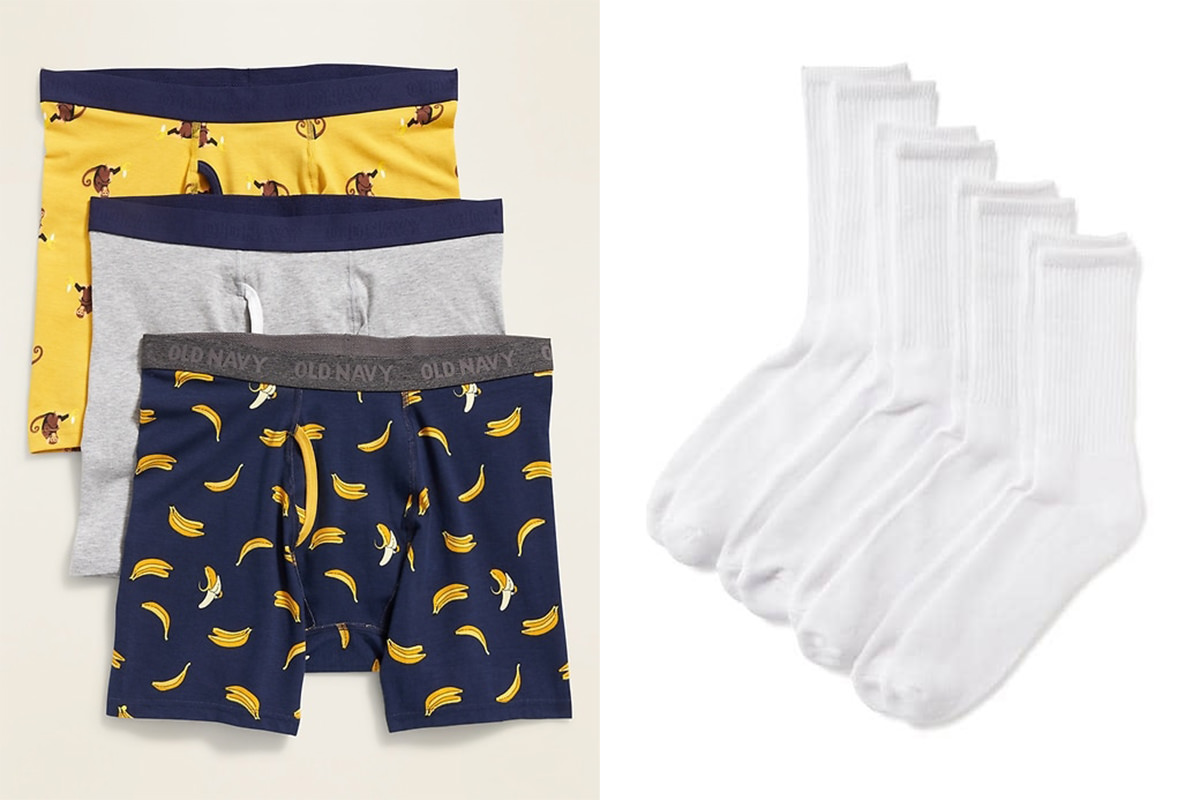 CLOTHES! • Reg. $947, Paid $367 (after Rakuten cash back)
My favorite jeans, hands down, are Banana Republic slim-fit. They are comfortable, look good, and (most importantly) they last forever. Seriously, I have jeans from four years ago that look new. Unfortunately, my American Eagle jeans do not hold up as well and are needing to be replaced. I took Banana Republic up on their 50% off Black Friday offer and buy four pair. With the Rakuten cash back, they're knocked down to $41.25 a pair! SCORE! Then I headed over to The Gap and Banana Republic Factory for some dress shirts, T-Shirts, casuals, and gloves at 60% off off $480 plus $20-something in Rakuten cash back. Not too shabby.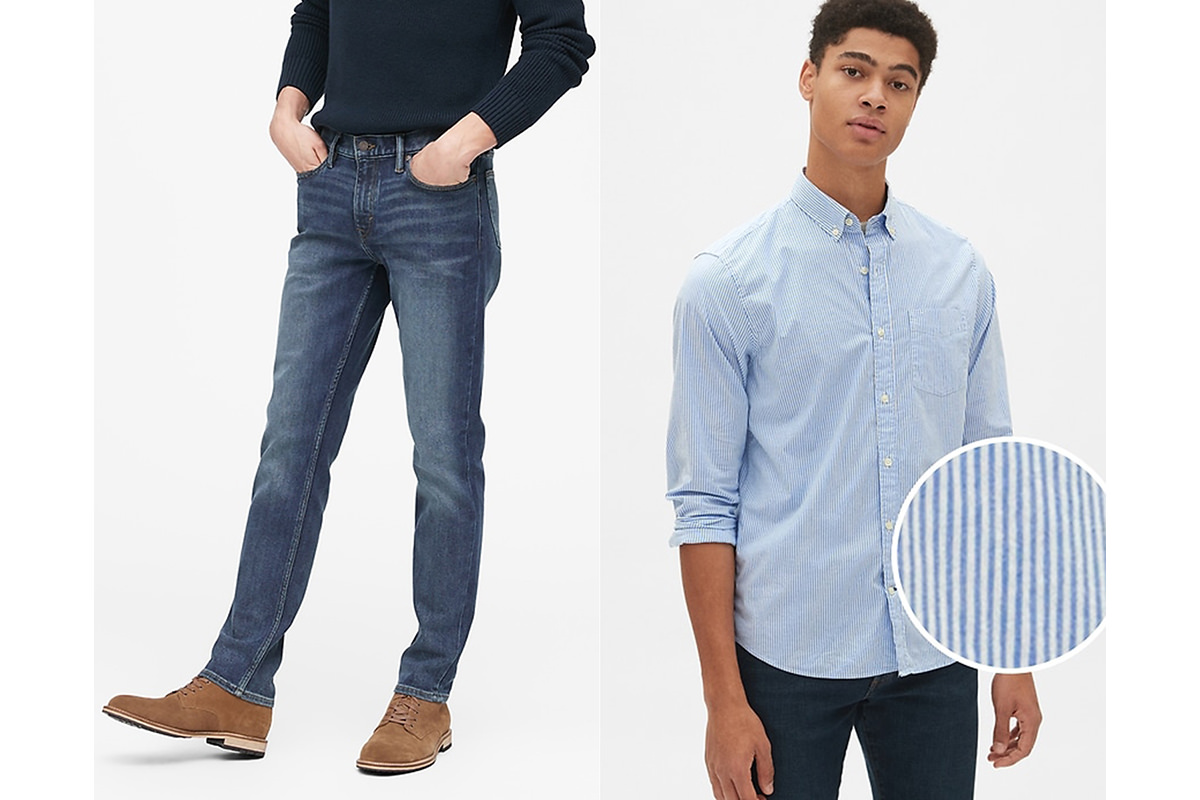 Grand total? $1025 spent for $2032 in merchandise. Or almost exactly 50% in savings. With tax adding $82, my total spend this year was $1107. So... woohoo! I've got $93 left!
I should keep it in the bank and roll it over for next year... but... the LEGO Jurassic World video game for Nintendo Switch is on sale for twenty bucks!

I guess I'll just blow the remainder on cocaine and hookers. Does anybody know where I can find cocaine and hookers for $70?
And so there it goes. I now have enough new clothes and toys to last me until next Black Friday. And until then... time to start squirreling away another $100 a month. Which never seems like much fun until today.