Posted on October 15th, 2021

"Well, shit, I'm alive. The COVID booster didn't kill me. So I guess I have to go into to work."
Zero side-effects from the third Pfizer shot. Which worries me a little bit... how do I know that it did anything if there's no side-effects from my immune system getting charged up with COVID-fighting instructions? Though I didn't have side-effects the second time either (only the first, where I had a fever for three hours and soreness in my arm for three days).
In my county here in Central Washington, there's been 102 COVID deaths out of 10,912 total cases since tracking of the pandemic began. Right now they say that 638 people have tested positive in the first half of October. When I check the CDC site, it says that the eligible population here in my county is 73.6% vaccinated and 34 new people have been admitted into the hospital. If it's accurate, that's really good news. Given the number of anti-maskers out and about, I really expected us to be under 50% vaccinated. Some counties east of me in Idaho and Montana are 40-some-odd-percent, which is pretty scary. But not as scary as those counties sitting at 20% once you head over to the Dakotas. Holy shit. It's like a COVID incubater in some parts!
Which is how we end up with COVID variants like Delta, Beta, Gamma, Lambda, Mu, and the variants of those variants. It's all pretty crazy when you consider that the virus will only become more communicable and deadly as it changes to survive.
But that's nothing compared to the heinous level of idiocy coming out of the mouths of pieces of shit like Marjorie Taylor Greens, who is just the worst...
God she's awful. There's really no level to which this horrific excuse for a human being will stoop. I am disgusted to my core.
I'd say that I can't wait for her to get COVID, but you just know that she's been vaccinated. Pandering to her base with this hipocritical bullshit is how she stays in office.
Tags:
Assholes
,
Bat-Shit Insane
,
Bullshit
,
COVID Deniers
,
COVID-19
,
Fuck This Shit
,
Fucking Assholes
,
Fucking Scumbags
,
News
,
Pandemic
,
Pig-Fucking Assholes
,
Politics
,
Stupidity
,
Truly Stupid People
,
Vaccination
,
Worthless Pieces of Shit
Categories:
News – Politics 2021
—
Click To It:
Permalink
—
2 Comments: Click To Add Yours!
Posted on December 22nd, 2019

The holidays are nigh but there's still something to be happy about, because an all new Bullet Sunday starts... now...

• Movies? Does anybody at Apple actually use their shit? Because not a damn day goes by that I don't find bugs or serious problems. Just now it's trying to find a movie in the TV app. But everything is so fucked up that you really can't. Even worse? When you try to browse for it by selecting "movies," they show you a bunch of shit THAT ARE NOT EVEN FUCKING MOVIES...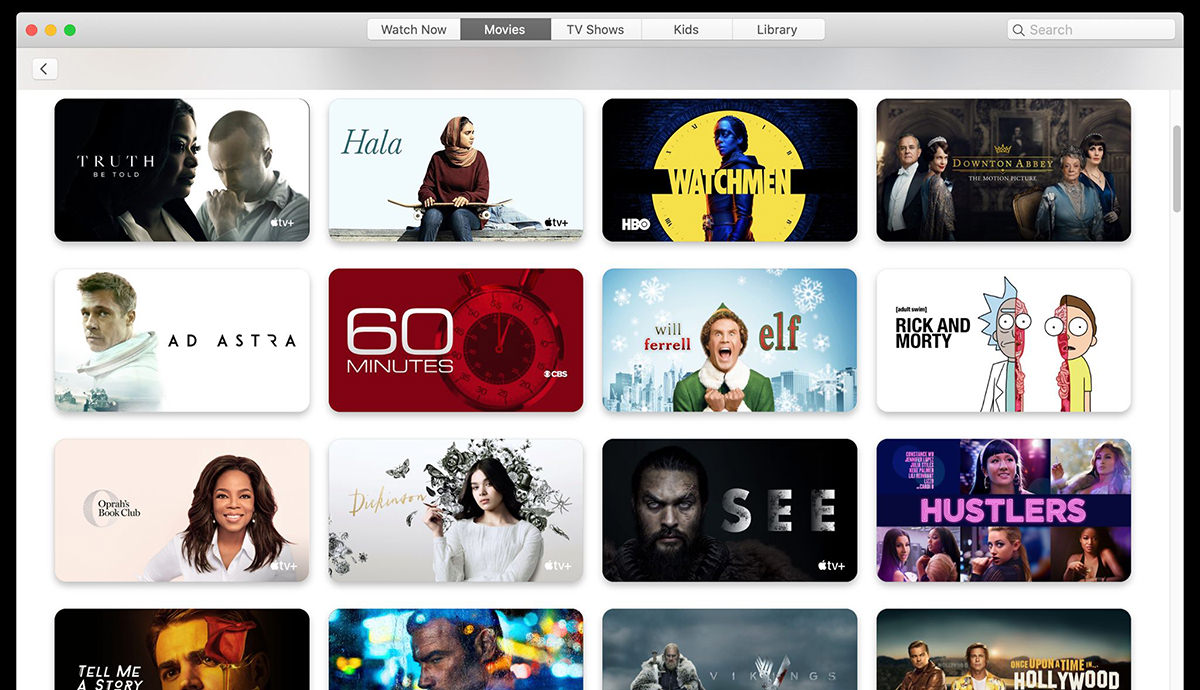 Such a waste of time. iTunes may have sucked, but at least it wasn't a useless pile of shit.

• Remember. It's weird watching this and knowing EXACTLY what's happening. Not remembering, but not wanting to admit you don't remember. Not understanding, but being polite and pretending anyway. Not having any clarity of who, what, when, and where, but dismissing your confusion. Then an occasional moment where the dots connect and there's a spark of... something... in their eyes...
Hardest days of my life.

• a-ha! No, it's not as refined as the version that came after... but it's still a brilliant, beautiful, haunting song here...
It's so sad to me that a-ha is considered a one-hit wonder when they had so many remarkable songs following Take on Me. That first album is brilliant. But so are the ones which followed.

• Cuteness. I could spend hours watching raccoon videos on YouTube. I'm trying to cut down, but... man... BABY raccoons...
Nature is so amazing that it hurts.

• Retirement? Reality is a harsh mistress...
The future is scary, yo.

• Transcript? I'm just... it's just... I mean...
WHAT. THE. ACTUAL. FUCK?!? The transcript LITERALLY PROVES THAT PRESIDENT TRUMP IS GUILTY. If everybody willing to testify says he is guilty... and everybody who says he's innocent refuses to testify... doesn't that say ANYTHING about what's happening here? Does the truth even matter? Talk about reality being a harsh mistress. The future is terrifying, yo.

• Mystery. How Wrabel manages to keep churning out such beautiful work song after song after song is a mystery. This is a Christmas song for heaven's sake!
Happy Christmas, if that's your thing!

Have a great holiday...
Posted on August 8th, 2009

When you turn on your television and see Spencer Pratt and Heidi Montag staring back at you, do you wonder "Why in the hell are these dumbasses on television?"
When you pick up a magazine and see Spencer and Heidi on the cover, does your mind boggle as you try to understand why anybody should care about these two brain-dead morons, let alone give a crap about their stupid antics?
When you go to a movie premiere and see Spencer and Heidi show up so that Spencer can promote his wife's Christian values in a porno mag, do you puzzle over how two such worthless pieces of shit got to be famous?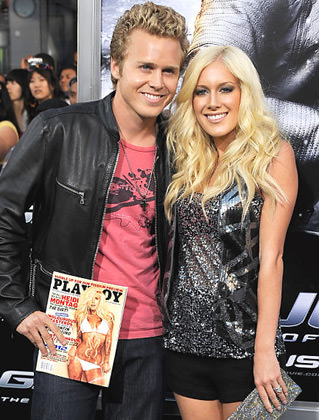 Well wonder no more!
Now you too can set aside shame, decency, and personal values to become a media whore of your own, thanks to my new book...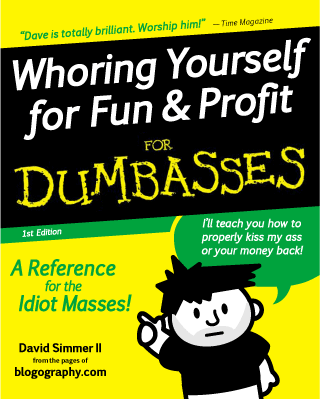 With the advice found inside, you too can become a media sensation with absolutely no talent or brains at all. Just follow the simple instructions, and you'll be whoring your way into the spotlight in no time!
So what are you waiting for? Turn your useless life into cash by ordering your copy of Whoring Yourself for Fun & Profit for Dumbasses today! What have you got to lose?*
*Except your dignity, pride, and self-respect, of course.