Posted on November 1st, 2022

One of the reasons that I am a YouTube Premium subscriber is that I watch a metric shit-ton of YouTube videos. So much YouTube that I would insane if I had to watch their idiotic commercials.
The vast majority of the YouTube videos I watch fall into three categories... 1) Woodworking and Home Renovation (50%), 2) Education (30%), 3) Apple/Mac/iPhone (10%). The final 10% is entertainment and general nonsense.
Woodworking is a bottomless pit. There are so many great content creators in this field. My newest favorite is Michael Alm and Alm Fab...
It's like... if I had millions of dollars, I'd just build a woodshop and do stuff like that all day every day. And then there's this magic out of wood...
Then there's behind the scenes stuff like this...
And this deep, deep dive into Zack Snyder's crap movies is pretty amazing. And, for what it's worth, it actually gives me a larger appreciation for the guy (even though I still think most of his movies are awful)...
And, of course Taylor Swift is back. Her first video from the new Midnights album is brilliant. Unfortunately, there are people trashing her for her struggles with an eating disorder. Despite speaking about it multiple times, people believe what they want to believe instead of even attempting to understand. In the video she had a clip of her looking at a scale which says "FAT" and people lost their minds, calling her "fatphobic," when she's actually trying to show what she feels when she looks at a scale thanks to our toxic society. And it's this toxicity of people feeling that they must be thin in order to be accepted THAT'S THE ENTIRE POINT. It's the opposite of fatphobic. But oh well, she took the clip out of the video because she doesn't want her art misinterpreted by people who are looking to tear her down instead of try to understand how she (and a lot of other people) are made to feel...>
And then there's frickin' DITA VON TEASE!!!...
Brilliant. And now I have another hundred videos to watch.
Posted on February 3rd, 2020

There's a difference between "I really connect to your lyrics"... and "I'm going to break in."
I never gave much thought to Taylor Swift. Her music was originally Country, which I don't listen to. Then she dropped into the world of Pop music with 1989 but I wasn't "in that place" at the time, didn't like the single Bad Blood at all, and ignored it. When Reputation was released I didn't much care for the first single, Shake it Off and ignored that album too.
Then I heard the song Mean while shopping in a store somewhere and didn't know who sang it, but Shazamed it even though it was Country because I was hooked by the lyrics...
Someday I'll be living in a big ol' city
And all you're ever gonna be is mean
Someday I'll be big enough so you can't hit me
And all you're ever gonna be is mean
I made a mental note to take another look at Taylor Swift because that one song impressed me so much.
When I finally remembered to pull up her catalog on Amazon Music Unlimited while brushing my teeth one morning, the first song to come up was New Romantics...
Cuz baby I could build a castle
Out of all the bricks they threw at me
And every day is like a battle
But every night with you is like a dream
I remember just standing there, toothbrush in hand, toothpaste dribbling out of my mouth, trying to really listen to the lyrics, which were pretty great. From there I blew through all her music, consistently impressed with her songwriting, even if I didn't always like the song itself. But most of the songs from 1989 and Reputation I did like quite a lot.
Then the singles from Lover started dropping and I was suddenly full-on fan of Taylor Swift... putting Lover in the top spot of my favorite albums of 2019.
And now, just when I didn't think I could love Taylor any more than I already do, a documentary dropped on Netflix called Miss Americana...
I enjoyed it quite a lot. The film is an intimate look into the highs and lows of Taylor's life and gives a glimpse into her songwriting process (which is worthy of a documentary all on its own). There's also a good chunk of time devoted to Swift's decision to unleash her political beliefs, even though she knew full well what the consequences might be for her life and career. The scene where she's about to unleash a political tweet that changes everything was almost a hold-your-breath moment.
It would be really easy to watch her struggles and think "Oh boo hoo! Go cry into your millions of dollars because nobody cares!"
But any such snap judgements are made out of ignarance. Swift built herself a castle out of all the bricks that were thrown at her and earned her millions of dollars with hard work and talent. The fact that she uses her popularity and fame to speak out against bigotry and injustice when her life would be a lot easier if she just sat quiet and smiled is what makes Taylor Swift be Taylor Swift.
Even though she all too often gets burned for it.
And so... Miss Americana is recommended for Taylor Swift lovers and haters alike. If you have Netflix, give it a look.
Posted on September 1st, 2019

Labor Day may be tomorrow but the party starts now, because an all new Bullet Sunday starts... now...

• Hurrican Dorian. The images coming out of the Bahamas have been terrifying. And now parts of the Georgia coast are under mandatory evacuation...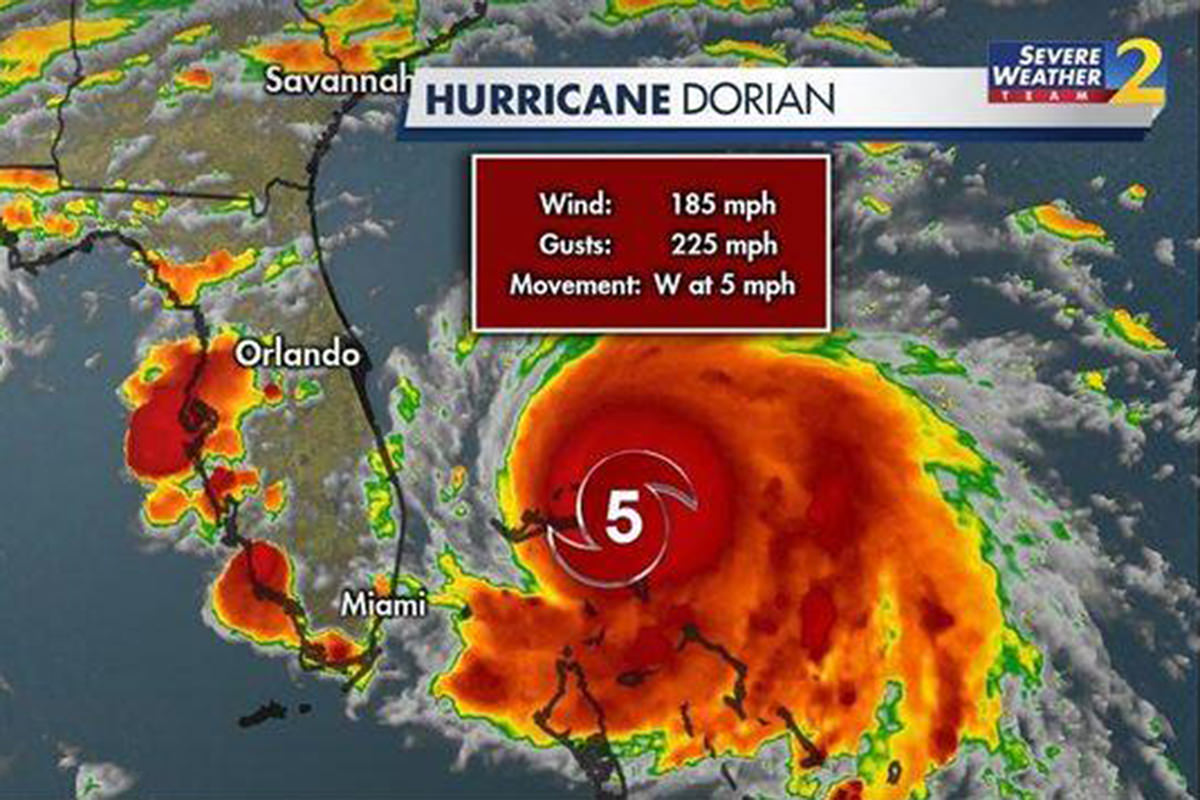 Map from The Atlanta Journal-Constitution.
Dorian is tied with a hurricane from 1935 for the highest wind speed at landfall... a staggering 185mph. I hope that's the only horrible record that ends up being broken.

• Lover! A lovely video for the very pretty title track off of Taylor Swift's latest album...
And I'm not the only fan of the song. Keith Urban did a beautiful cover while performing at the Washington State Fair...
I think 1989 is still my favorite T-Swifty album, but Lover is a close second. Tracks like this make it so. I know I'm late to the party here (1989 was the first time I had even heard of her), but I never cease to be impressed with her talent, wit, charm, and intelligence...
Such a remarkable person. Continued success to you, Miss Swift.

• Parade! A true leader celebrates all the people they represent. Canadian Prime Minister Justin Trudeau takes that to heart, as you can see from his taking part in this Pride parade...
Meanwhile, our leadership is doing everything they can to strip rights from our citizens. A depressing state of affairs for the so-called "Land of the Free."

• Rowl! Exceptional production values, gorgeous cinematography, beautiful costuming, and mind-blowing sets don't mean shit when your story is bloated and boring. It's like they took a 90 minute movie and stretched it out to 8 mind-numbing episodes. That's Carnival Row for you...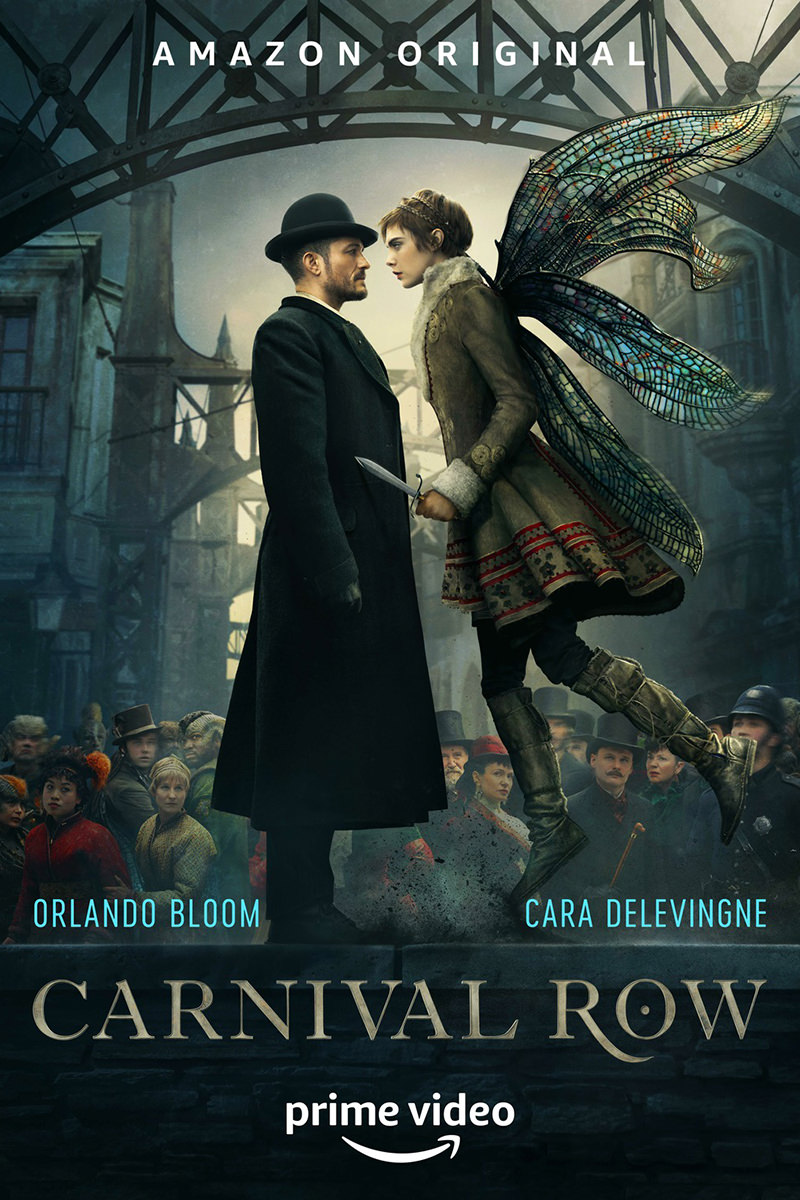 Guillermo del Toro, who was originally going to be working on Carnival Row, dropped out because of his movie obligations. Don't know if it would have made any difference, but his impeccable pacing and storytelling were much needed here. It's like they had the sets and all the costumes and such and wanted to get as much use of them as possible even though there wasn't enough story for that. Pity.

• Frexit! NOT AT ALL REDUNDANT! Unless France pulled a Frexit and is no longer a part of Europe?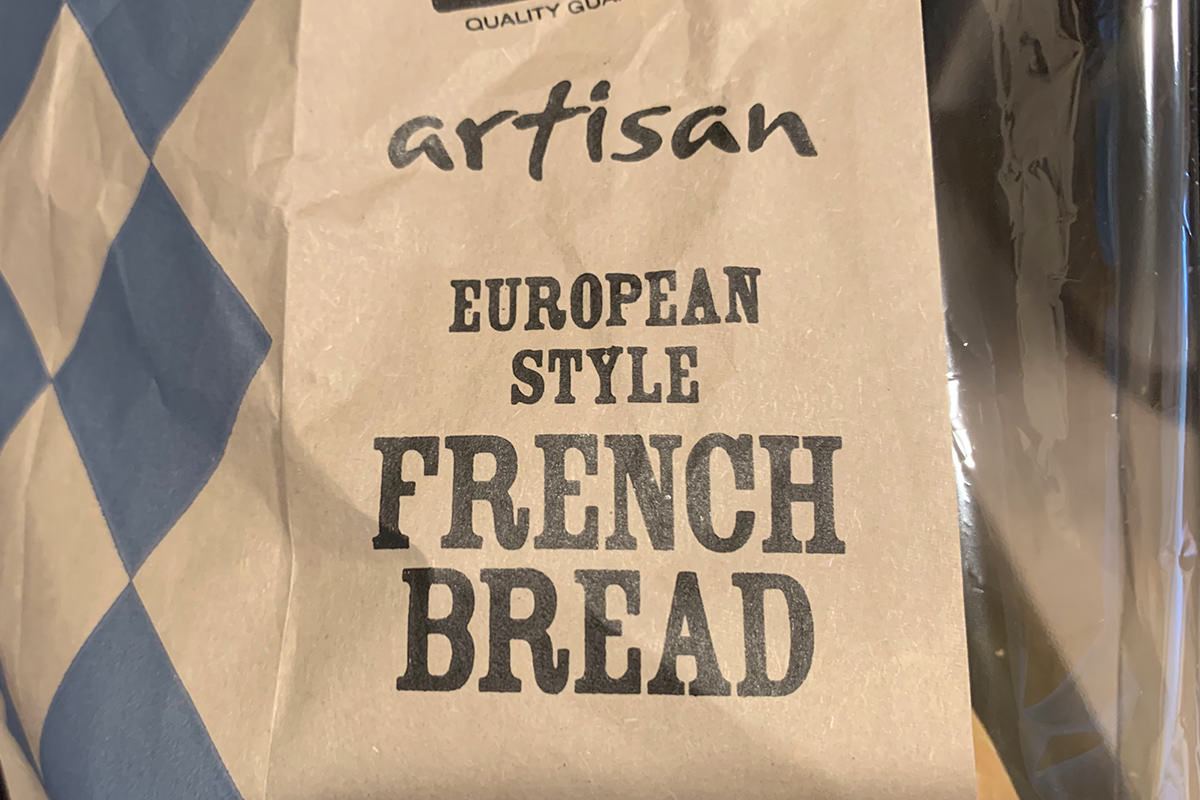 I have yet to try any of that Asian style French bread, but I'm sure it's delicious.

• All The Gs! The advent of 5G wireless is going to be a huge game changer once the mesh that's required to have it work seamlessly has been built. That's a long ways away, but it's still an intriguing technology in its infancy. If you don't know what that even is, here's a fantastic video from Marques Brownlee just for you...
Pretty amazing stuff. Imagine having blazing internet available everywhere for all things... and what will come from that.

• Another Day, Another Mass Shooting. My first thought used to be "How many people?" But now my response has evolved to "Where did it happen this time?" Once I realized that this was how my brain was wired to react, I was disappointed in myself. It feels dismissive and disrespectful to those who just lost their lives. I could excuse it by saying "There's already been so many people killed, does it really matter how many more are added to the list?" But the answer is "yes." Every fucking one of them matters. It's when we start viewing the deaths as statistics instead of people that we lose ourselves. Unfortunately for all of us, those who can actually do something are long lost already.
I remember when the NRA was for responsible gun ownership and wanted to make sure that guns didn't get into the hands of people who shouldn't have them. I also remember when President Reagan was an advocate for that ideal. This was before the NRA was overtaken by gun manufacturers with lobbyists who buy politicians and give them an agenda to encourage as many gun sales as possible... regardless of consequences.
I support the 2nd Amendment. I also support the right of people to go through life without getting randomly shot by some toxic asshole with a gun. Going back to the original mission of the NRA... gun safety and responsible gun ownership... would go a long way to help these two things coexist. Alas that ship has sailed. We don't even pretend that human lives are more important than gun manufacturer profits anymore. What's worse is that people don't even seem to care.

Only 23 days of summer left... make 'em count!
Tags:
Bullet Sunday
,
Food
,
Music
,
News
,
Politics
,
Taylor Swift
,
Television
Categories:
Bullet Sunday 2019
,
Food 2019
,
Music 2019
,
News – Politics 2019
,
Television 2019
—
Click To It:
Permalink
—
0 Comments: Click To Add Yours!
Posted on June 17th, 2019

I tend to ignore Taylor Swift, only becoming aware of her when one of her songs grabs me on internet radio or something.
But then Taylor performed the song ME! At the billboard music awards with Brendon Urie (from Panic! At The Disco), and she instantly became impossible to ignore. Not only was it a great pop song, but the spectacle which accompanied it was fantastic...
The actual video for ME! (on which the Billboard performance was based) was equally amazing, using CGI to excellent effect...
And then today she released the video for her follow-up single, You Need to Calm Down, featuring a star-studded cast that completely delivered...

Yes, haters, please... have several seats and just shut the fuck up. Your shade ain't going to make anybody less gay, and your homophobic bullshit is tired to people just trying to live their life...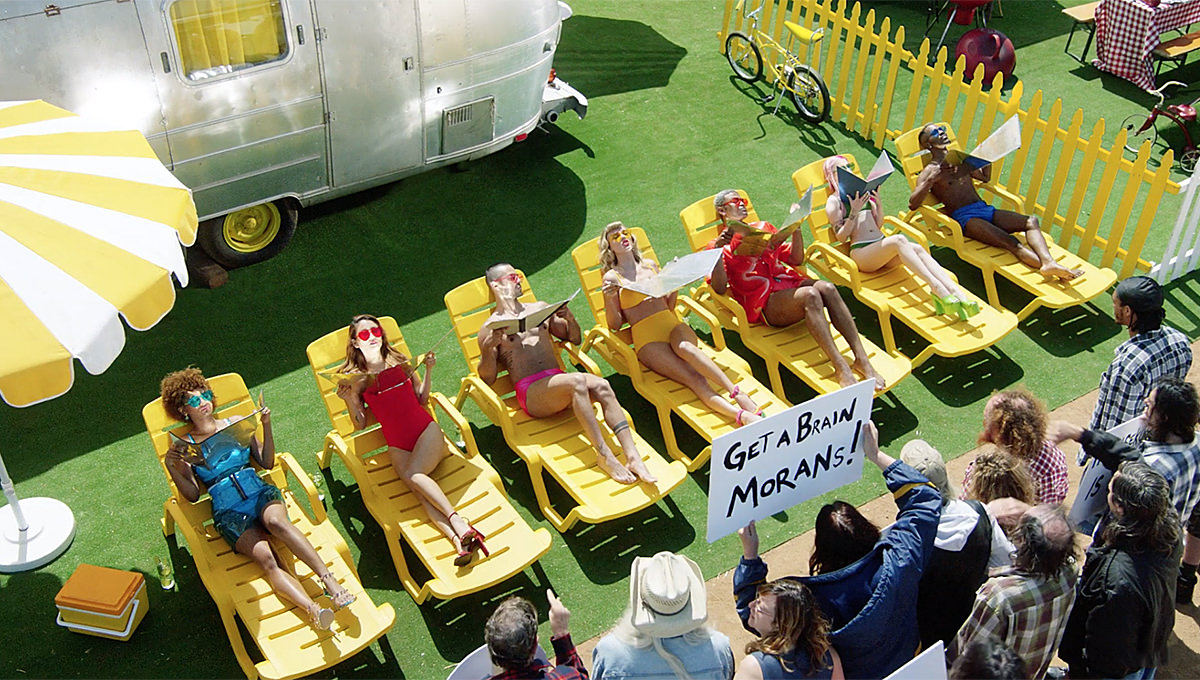 A few things...
• And so I guess the feud between Taylor and Katy Perry is over...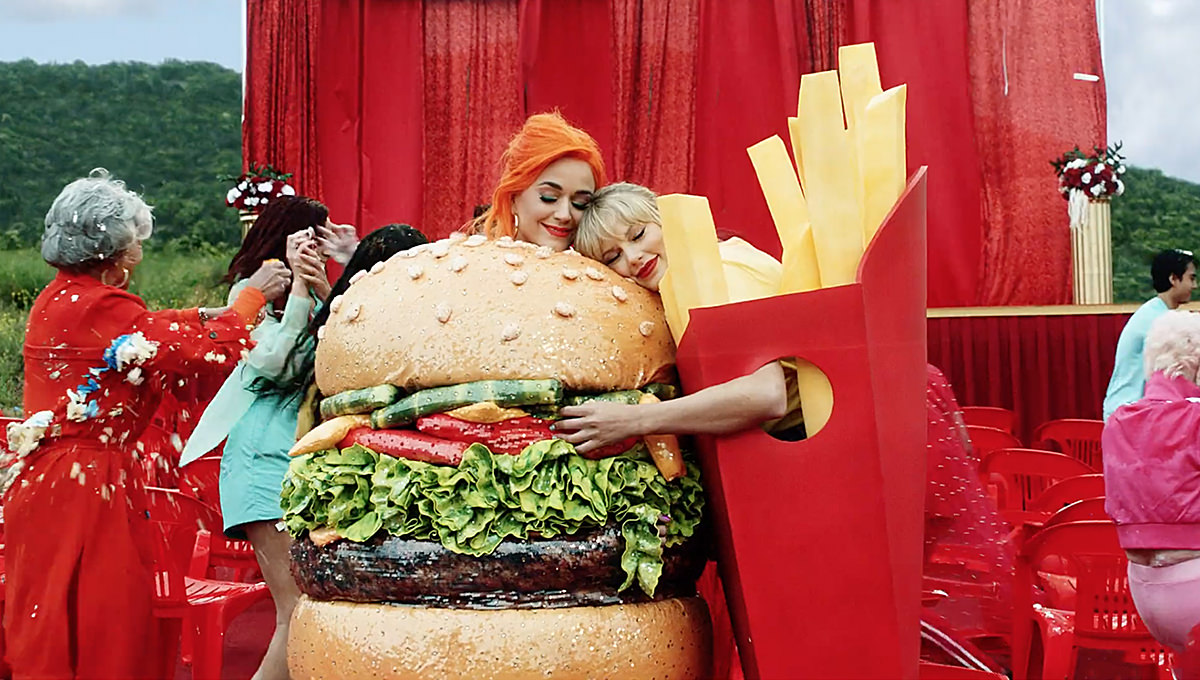 • Trailer Trash Taylor is my favorite Taylor...

• I really hope that Laverne Cox finds a new show to land on post Orange is the New Black...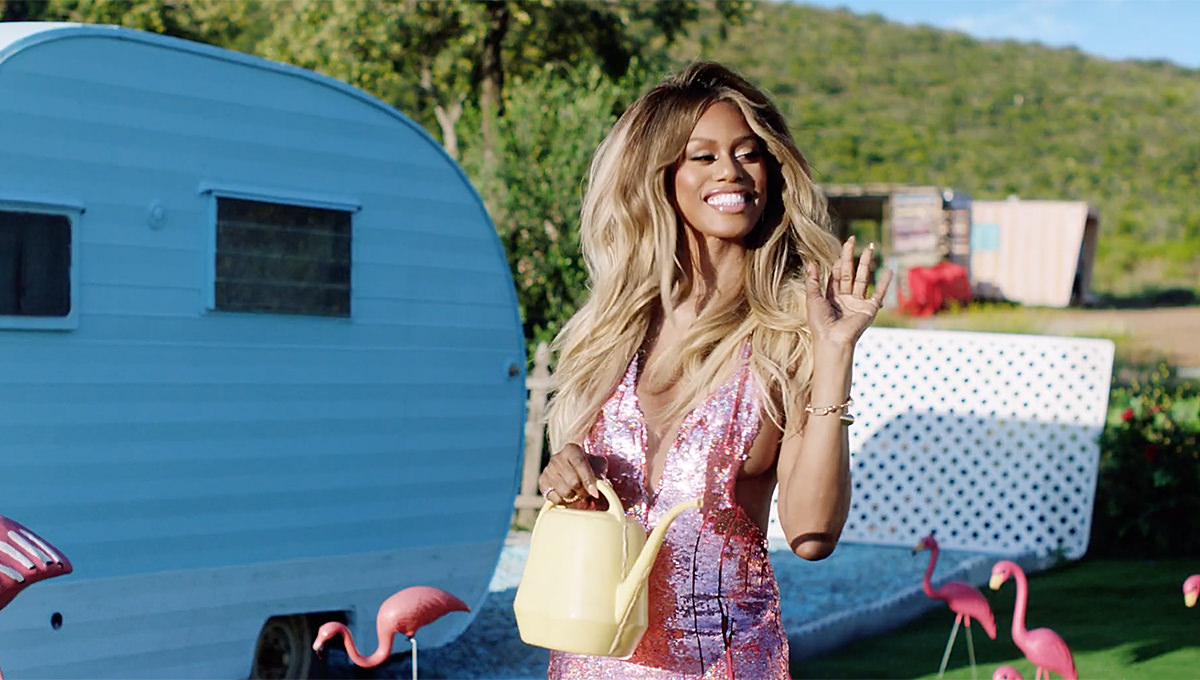 • Oh hey there, Hannah Hart...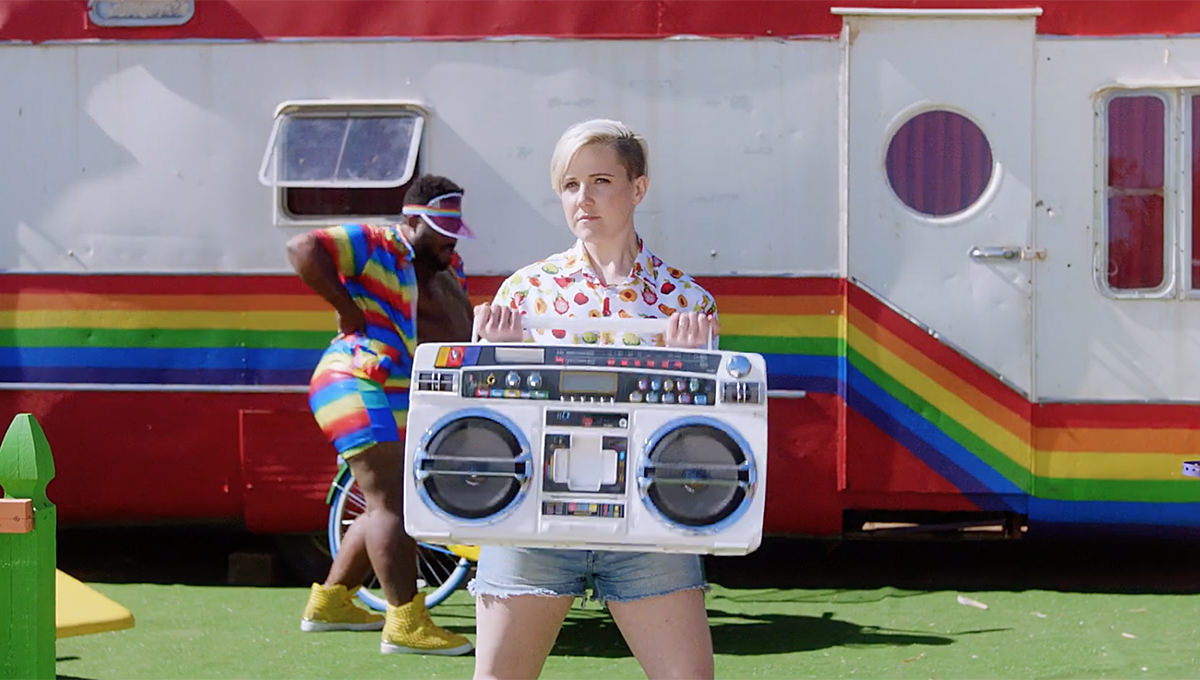 • Oh hey there, Tan France...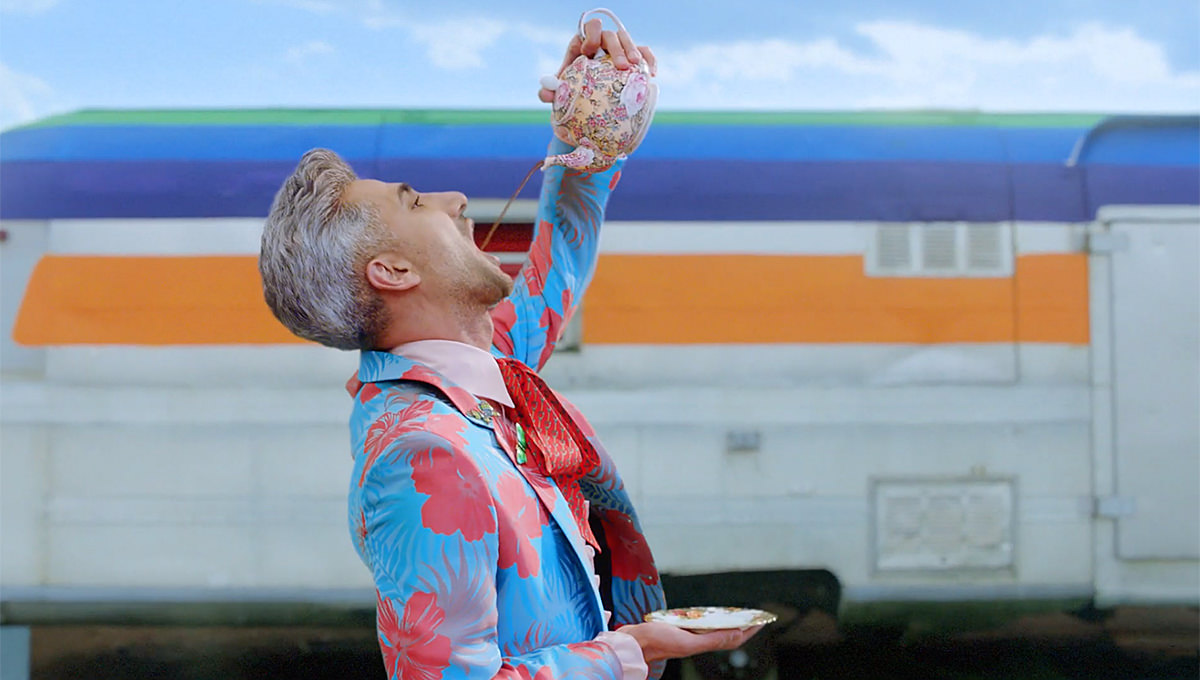 • And there's Ellen DeGeneres getting a tattoo from Adam Lambert which says "CRUEL SUMMER," assumably the name of Taylor's next single...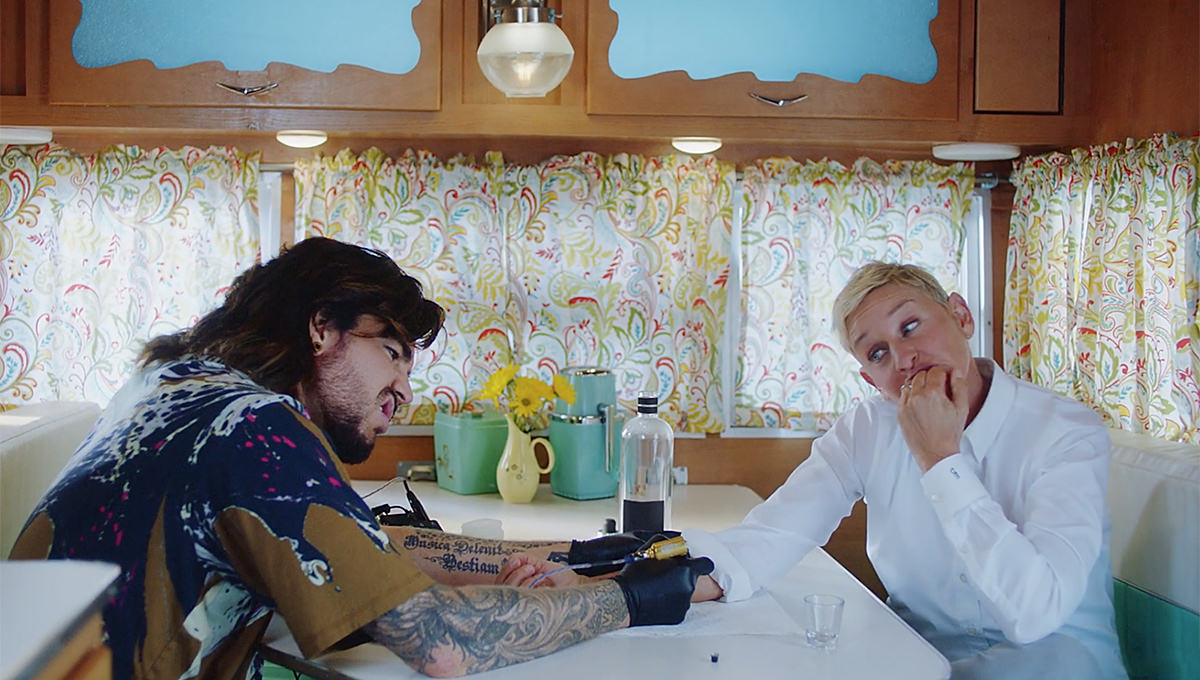 • Oh hey there, Ryan Reynolds...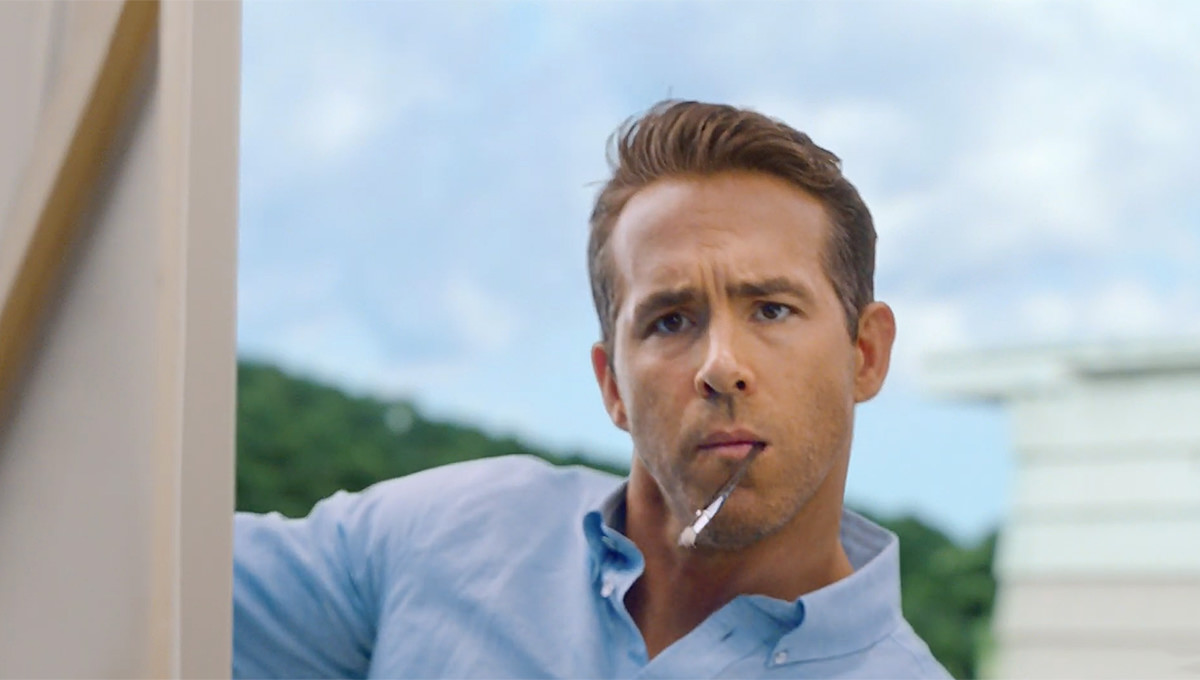 • And, lastly... oh hey there, RuPaul...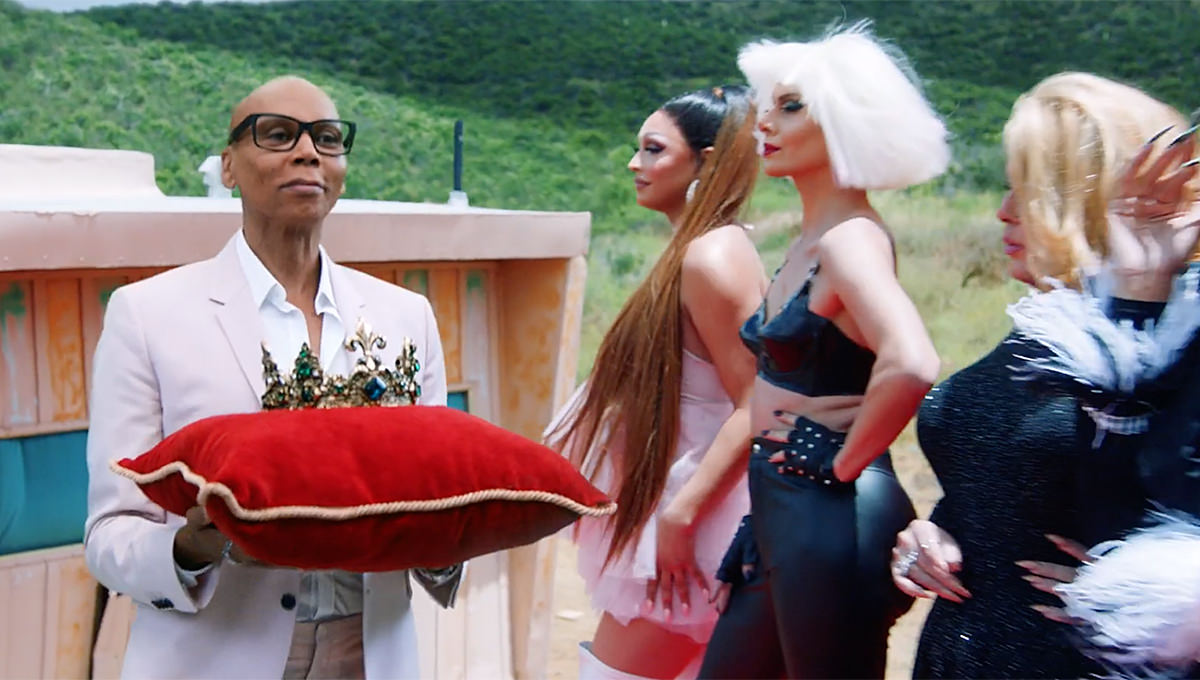 I'm sure that there will be those who say Taylor Swift is merely cashing in on affiliating with LGBTQ Pride Month, but I think that's a bit of a reach. Far safer for her to just keep on doing what she's been doing and not rock the boat so she doesn't endanger her revenue stream. But instead she's proclaiming herself an ally and trying to use her fame for something good. If nothing else, she's setting a good example for her legions of young fans.
So bravo, Miss Swift.