It's a bizarre situation when you have to figure out how to blog, but no worries... because an all new Bullet Sunday starts... now...

• One Step Beyond! Ever since Marvel Studios announced that Secret Wars was happening, I've been a bit obsessed about who Marvel Studios will get to play The Beyonder. I think it's really important that they not make him be overly "cosmic"... instead he needs to be played a little funny and with a child-like wonder to belie his unlimited powers. And the person who could pull that off beautifully is Jake McDorman (who was exactly what The Beyonder needed to be in Limitless (the TV series, not the movie)...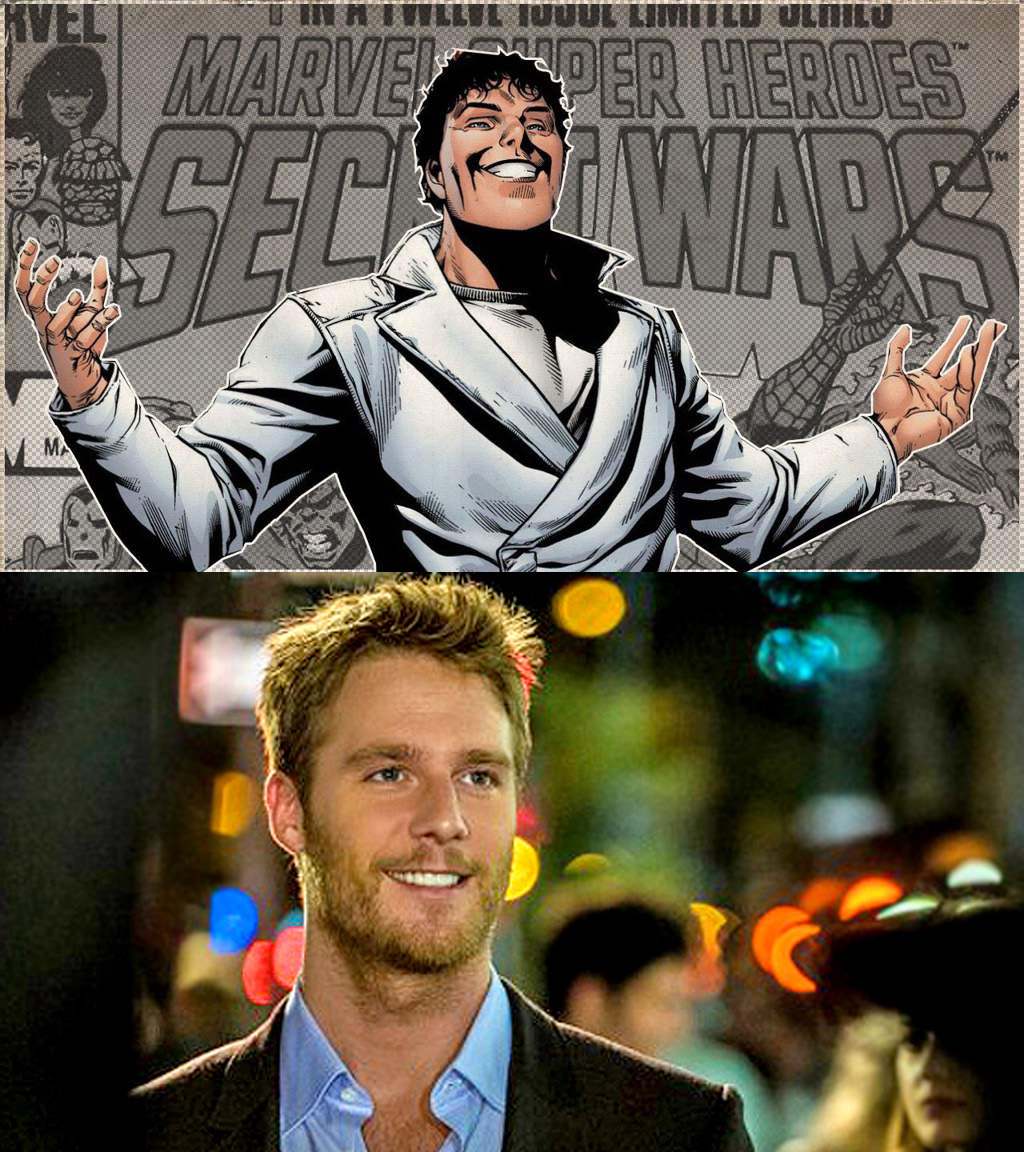 Or somebody like him. It would be a mistake to go with somebody with too much seriousness and gravitas. That's just not going to play well in a movie like this.

• Sandy! I saw this incredible demonstration of sand art for The Sandman then spent a good chunk of time going through their Twitter feed to look at all the other amazing stuff they've done...
Here's the Twitter feed if you've got time to spare.

• TREK! This just slays me: "Strange New Worlds Showrunner Says Series Pitch Was "What If We Just Did Star Trek?" Such a novel concept!
I do not mind AT ALL doing something new and different within the Star Trek universe... I loved the new JJ Abrams Star Trek movies (for the most part)... but the way that they took the amazing first season of Star Trek: Discovery and just flushed it down the toilet with subsequent seasons drives me crazy. I am really, really hoping that future seasons of Strange New Worlds hangs on to what makes the show so great.

• TANOOOOOOO! I'm more than a little anxious every time there is news "from the production" of Asohka...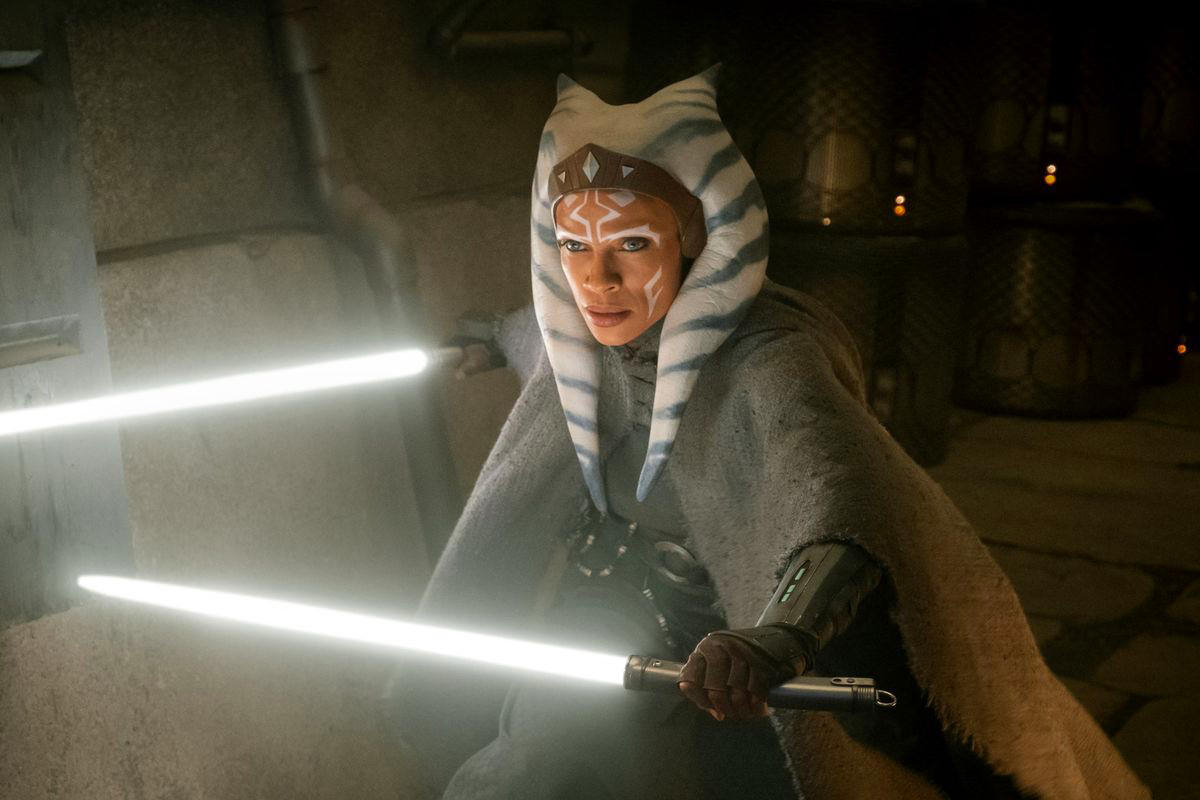 I thought it finished filming back in May, so I was expecting it would be released by the end of the year. But if this keeps up, it won't be until 2023! Bigly sad!

• My Modern Consumer Life! Tell me if this sounds familiar...
"wE'Ve SHipPed YoUR oRder!"
"Oh, great! Can I get a tracking number?"
"nO!"
"How do I know you shipped it then?"
"TRusT uS! wE'Ve SHipPed YoUR oRder!"

The fact that it's urgent is not as concerning as the fact that my credit card has been charged.

• My Valentine! Maybe one day I'll be able to clean my home without running across stuff like this. Valentine's Day was a holiday I went all out for with my grandma and mom. I'd order interesting flowers from around the country and always bought their cards the minute they were put out for sale so I had the best selection...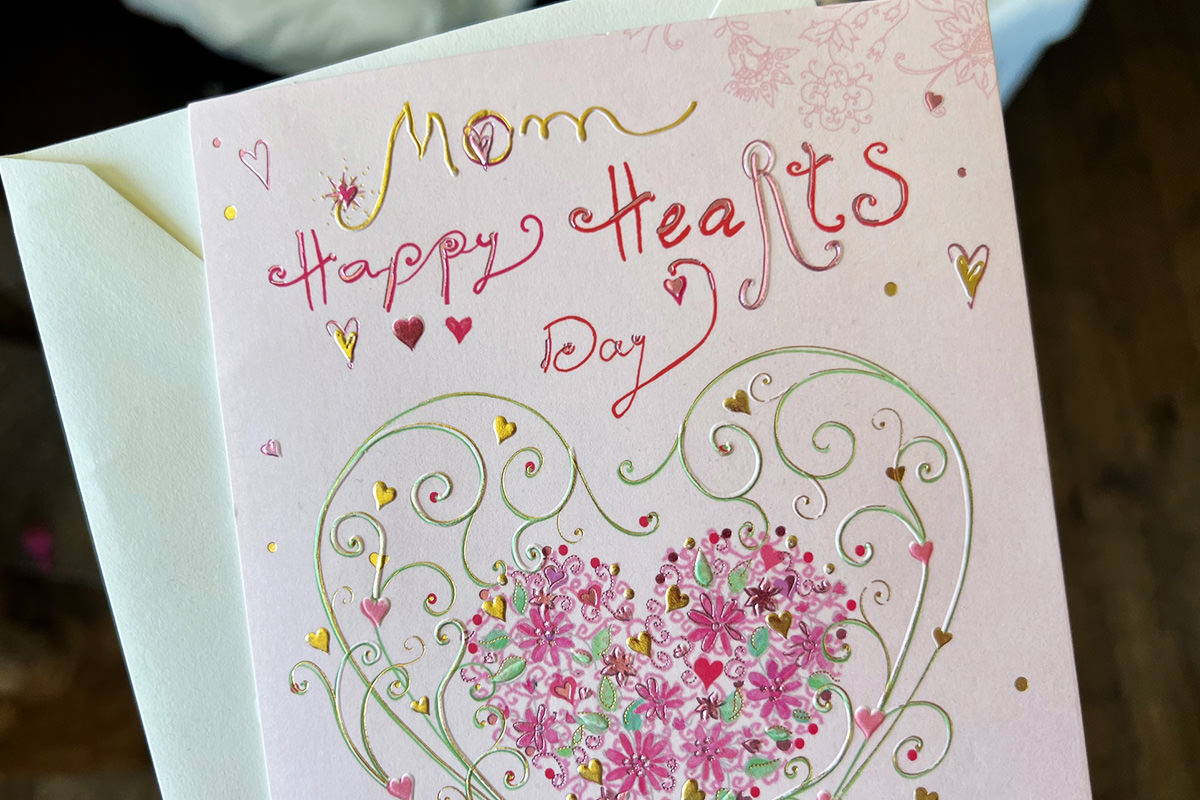 Once I started taking my mom on vacations to give her something to look forward to after her abusive boyfriend was carted off to prison, she asked me to stop spending money on flowers and put it towards her next vacation instead. Still bought her a card though.

• Blue! I finally finished the final episode of the Viagra documentary on discovery+. It's kinda fascinating, kinda impressive, and kinda thought-provoking. The "boner-pill" was discovered by accident when its primary function ended up being a side-effect for a different drug they were developing. That Pfizer took it and ran with it is a testament to the pharmaceutical industry. There's two things that this documentary series dismantles. The first is that Pfizer put huge amounts of time and money into R&D so that men could have erections... all while there's still not cure for cancer. Except it was discovered by accident. Erections are not what they were trying to do at all. The second is that the pill was designed so rich old men could have a sex life long after nature has taken its course and denied it to them. But the truth is that there are many young men in their sexual prime who can't have a sex life due to erectile disfunction, and Viagra completely changed their lives. Sex is a big part of the human condition, and to not be able to have sex is a serious point of suffering that can now be alleviated. So make fun of the little blue pill all you want, but for many people it's no laughing matter.

May the remainder of your Sunday be smooth sailing. Mine won't! I am fixing my deep fryer (or trying to).