Posted on February 4th, 2018

Looking for a Super-Bowl-free Sunday? Then you're in luck, because a Very Special Wish List Edition of Bullet Sunday starts... now...

• G Master! Once Sony released their FE 24-70mm F2.8 GM lens, I was pretty much done with collecting lenses for my photography. It perfectly filled a gap that I needed, and 90% of the photos I take are with it. About the only thing left would be to purchase a better super-wide-angle to replace my aging 10-18mm f/4, which is not full-frame. Alas, the Sony FE 12-24mm f/4 G $1600 on sale. And I just don't take enough photos to justify the cost...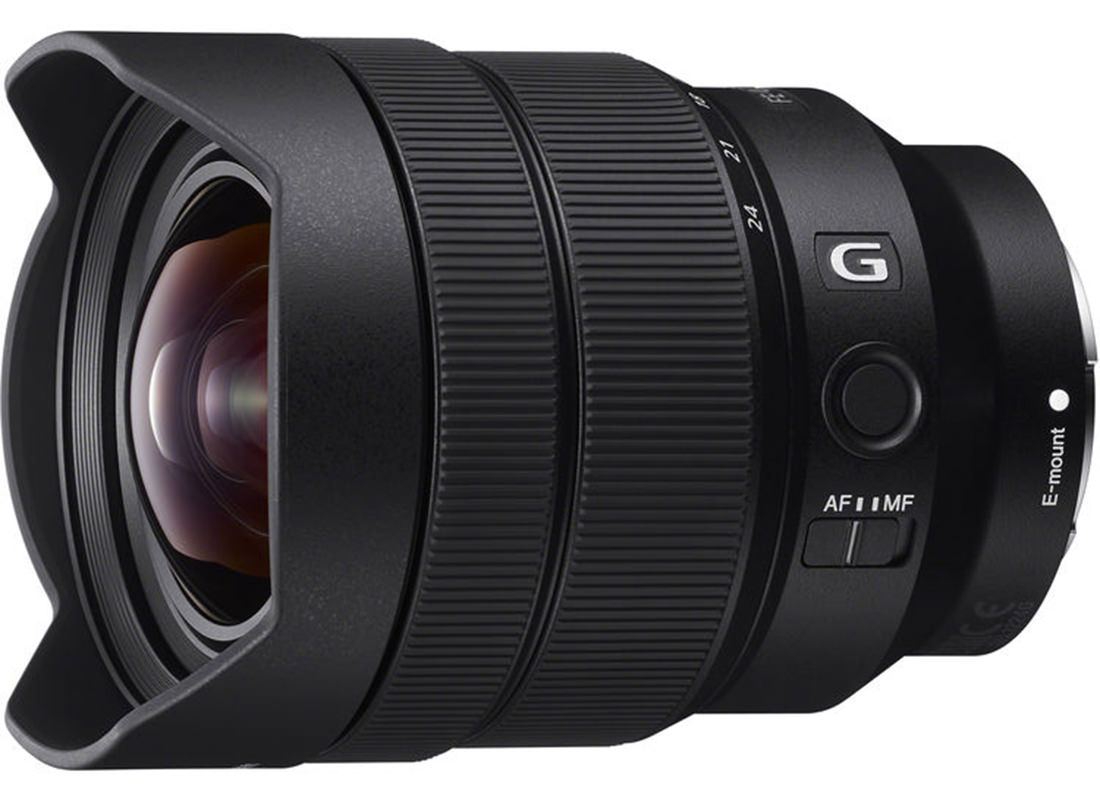 Still, it sure is a pretty lens.

• Curtains! My home is filled to the brim with home automation. Everything from my lights to my locks to my security cameras to my roof heat tapes to my thermostat to my alarms to my vacuums to my television to my frickin' garbage disposal are automated and can be controlled via my iPhone or by voice thanks to Amazon's Alexa. There's still things left I can automate, but the one highest on my list are my window blinds. I'd like to be able to have my home automatically open and close them based on weather and time of day... and it would be great if I could close them all on command when I want to watch a movie. Alas, automated blinds are hideously expensive. Hundreds of dollars per window. And that doesn't include the interface box and installation. To outfit even just the windows in my living room would probably approach $1000. Alas, that's an absurd amount of money to spend on something fairly frivolous.
Still, they sure are a pretty piece of tech.

• Speaker! Apple's delayed "smart speaker"... the HomePod... is up for pre-order. From the early review, it features the best sound of any device in its class. It can play music from Apple Music (which I don't subscribe to), interface with Apple's HomeKit (which I fucking hate), and has the Siri digital assistant built-in (a pale imitation of Amazon's Alexa, which I vastly prefer). And yet... I still want one because it can pull my music off of iTunes Match, which is where every piece of music I own is located. Alas, the HomePod is $350. And I just don't want to spend that kind of money on something that basically does what my stereo already does with a little effort...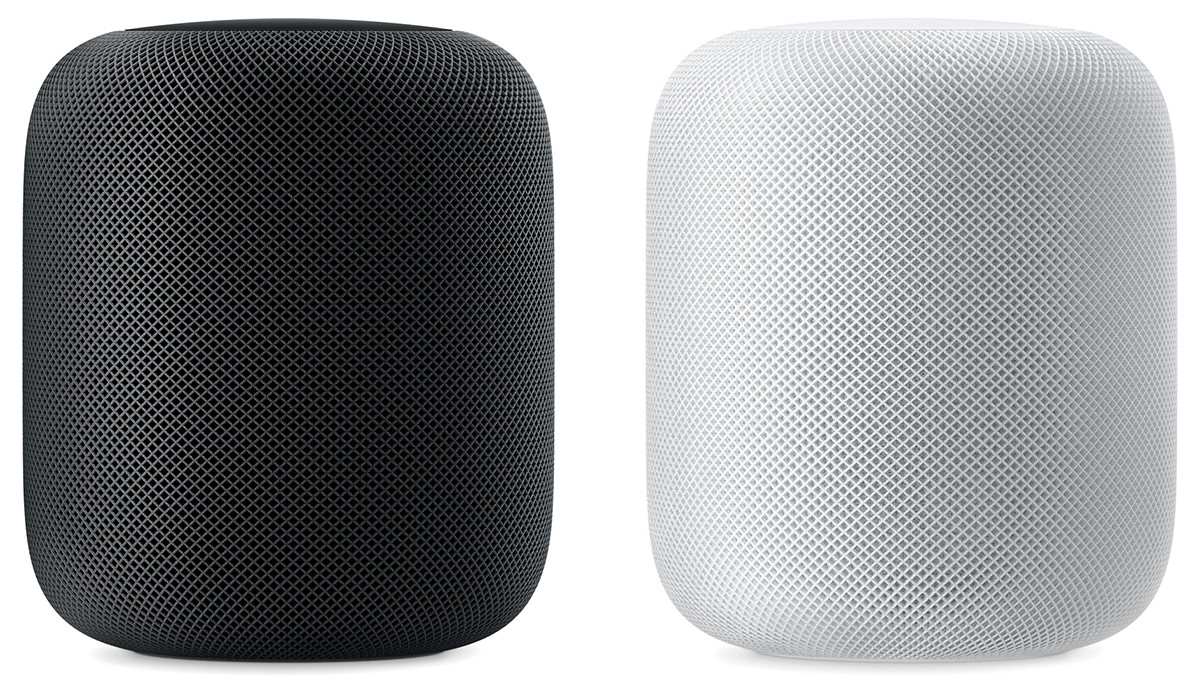 Still, it sure is a pretty speaker.

• Super Carl! One of my all-time favorite tech investments is Carl the RoboVac. It's the thing I never knew I needed until I had one. Thanks to my two cats, my dark wood floors are never clean. Cat hair and kitty litter along with crumbs and dust don't get camouflaged like they would on carpeting, and coming home to dirty floors drives me nuts. But, thanks to Carl (my Deebot N79 RoboVac), my floors are remarkably clean when I get home. And now EcoVacs is coming out with an super-upgraded version, the Deebot Ozmo 930. Not only does it have far better room navigation tools, room mapping, and a built-in mop, you can also define areas you want to clean on your mobile phone. But these cool features come at a price. A whopping $599. Which is actually pretty reasonable compared to Roomba RoboVacs. Alas, it's not worth it when the $150 Carl I have now does a very good job already...
Still, it sure is a pretty robot.

• Cool! When it comes to future tech, appliances are late to the party. But they've been slowly trickling out... ovens you can control with your phone... washing machines and dryers that can send you notifications... that kind of thing. But the one that intrigues me most is Samsung's "Family Hub" refrigerator. Not only does it have a bunch of cool apps which bring functionality to the space taken up by your refrigerator, it also adds a number of cool (heh heh) features... like being able to see what's inside when you're at the grocery store. The starting price for all this? $3000. Alas, there's no way I'm dropping that kind of bank for refrigerator tech that's going to be obsolete in a year...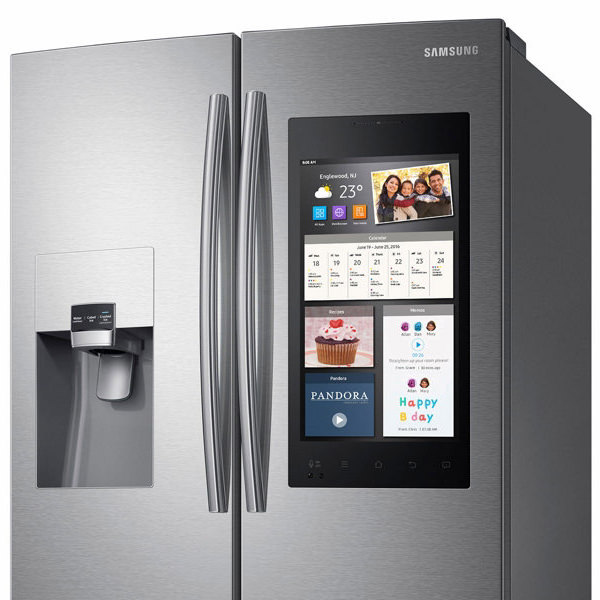 Still, it sure is a pretty refrigerator.

And there you have it... Bullets on a Sunday that are too rich for my blood.
Posted on January 14th, 2018

A cold wind is a blowin, because an all new Bullet Sunday starts... now...

• Copied! "Who says Apple can't innovate any more?" — Oh damn. Here they are, copying an idea from Samsung!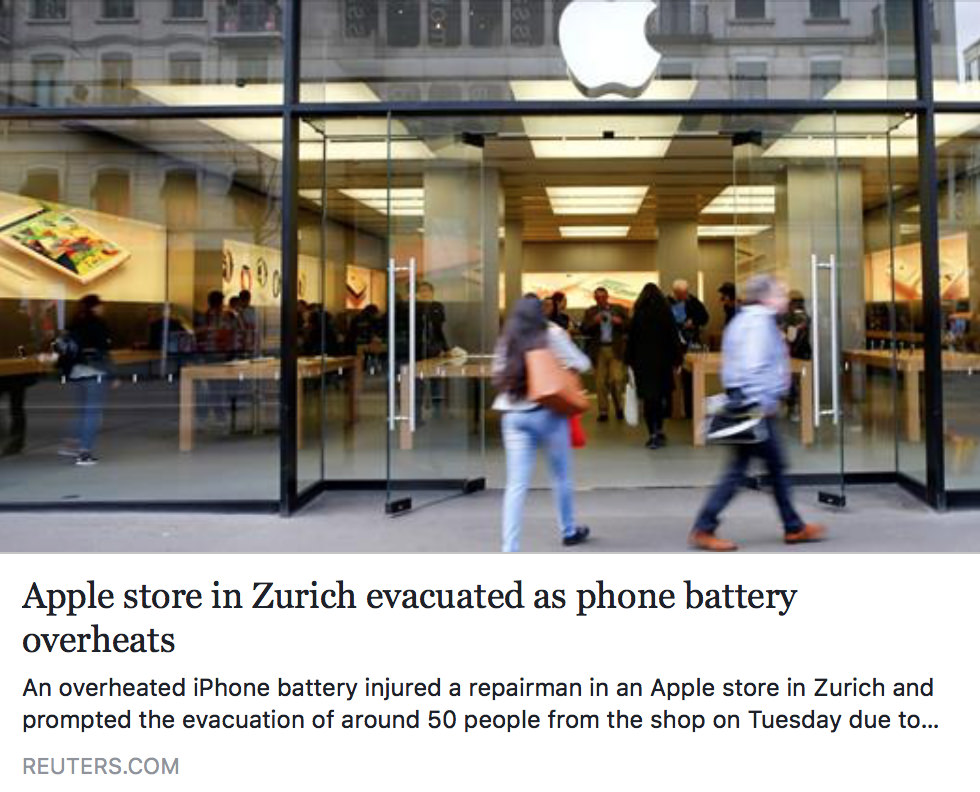 You can read all about it here.

• Ghosts! My photos were used in an article about ghosts in Antarctica by my friends at Paranormal Georgia Investigations! You can read it over at their website: Ghosts at the Bottom of the World. And speaking of Antarctica... maybe I'm wrong about the earth being flat, y'all?
Nah. Just kidding. This woman is obviously lying and a paid shill for the lying liars at NASA.

• Color! As somebody who loves color, world cultures, languages, and cool insight into things we don't really think about, this Vox video is pretty great...
Surprising indeed.

• Guilty Pleasure! I am not ashamed of the things I like. That being said, I am mildly ashamed that I like the new show L.A. to Vegas much more than I should...
It's kind of non-stop Airplane! from start to finish. Tuesdays at 9pm on FOX.

• Krypton! Well, I had my doubts... but this trailer makes me want to tune in to the show...
Looks like they sunk the money needed into making it, which is always a nice surprise.

And... that's Bullet Sunday for you.
Posted on January 7th, 2018

It's the first Bullet Sunday of 2018, and it starts... now...

• Discovery! Oh happy day... Star Trek: Discovery is back after a month hiatus. And it's just gone Next Level. It's always had beautiful set design and special effects... sublime characters and acting... plus great plot-driven stories... but now? Utter craziness ensues...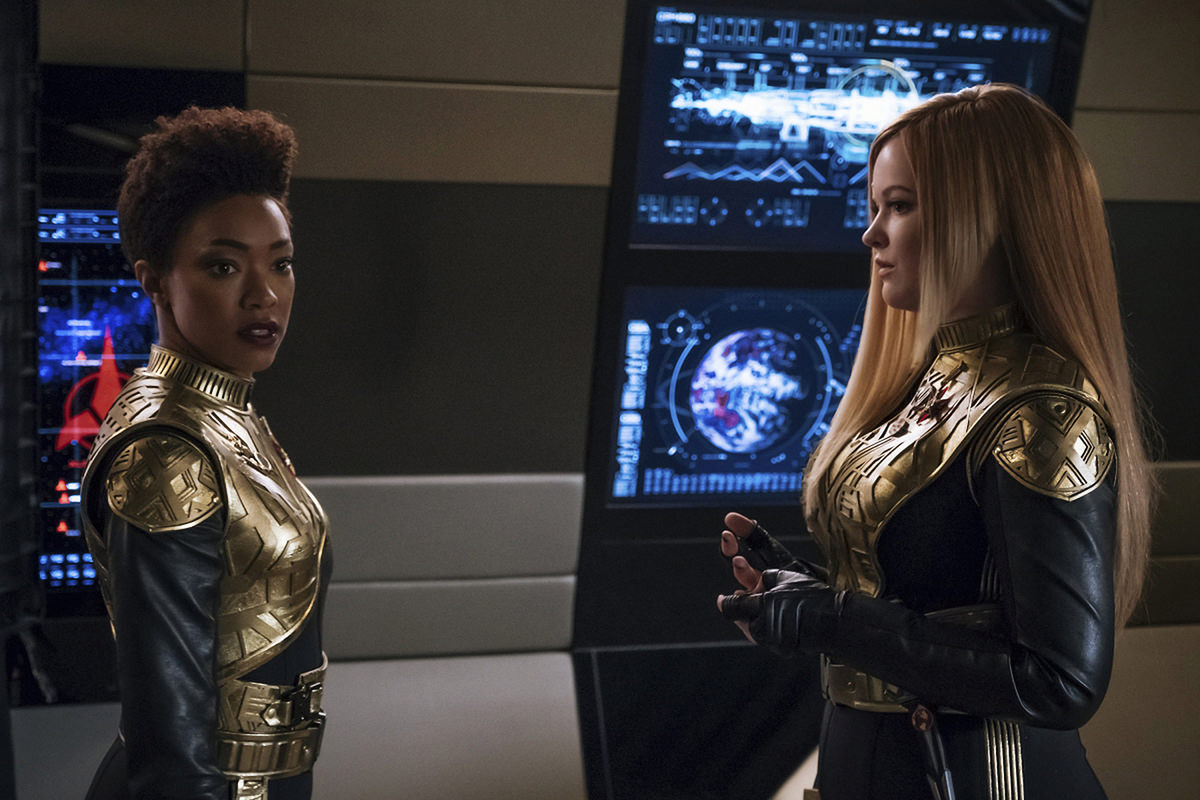 If you love sci-fi (and even if you don't like Star Trek), this should be on your list. Yes, you have to pay for "CBS All-Access" to get it, but it's one of the few shows I honestly don't mind paying extra for. All the money is on the screen.

• Crisis! Speaking of amazing television.. the 4-Part Arrowverse Mega Crossover for "Crisis on Earth-X" (between The Flash, Supergirl, Arrow, and Legends of Tomorrow) was fantastic. Far, far better than Man of Steel, Batman vs. Superman, Suicide Squad, and Justice League put together (which is essentially the television-equivalent of what "Crisis on Earth-X" was)...
The best comic book crossovers always have meaningful consequences rather than being just for kicks. "Crisis on Earth X" has this in spades. All four shows have actual consequences for their respective stories. As if that weren't enough, it was a heck of a lot of fun to watch. This just proves once again how the DC movie franchise should be turned over to the television showrunners. What they manage to do with a television budget is squee-worthy comic book fanboy dreamy.

• Legion! Speaking of Supergirl... when it comes to comic books, The Legion of Super-Heroes has long been one of my favorite series of all time. Even when I shifted away from DC to Marvel (thanks, George Pérez!) I never left The Legion far behind. Following them through their every incarnation... for better and for worse (but mostly for worse)... they ARE comic books to me.
Not sure what to think of them in this promo, but you know I'll be watching!

• iPhone X! I've had a few people asking how I like the iPhone X. I waited a week to write my review, so it pretty much sums up where I'm at three weeks later. FaceID is more amazing that I gave it credit for. Any trouble I was having was from my holding the phone too close when my glasses were off. Now that I'm used to not sticking my phone close to my face for FaceID, it's near-flawless. No idea how secure it is, but it's incredible how good it works. Like I said, most of the time I don't even think about it... which is all you could want from a technology. When I heard about it, I imagined that it would take my staring at the phone for a minute for it to activate, but that's not the case at all. A subtle glance is all it takes and it's near instantaneous. Other than that? Still love the camera. Still hate how difficult it is to get to the Control Panel. Still not thrilled with "The Notch" (though I mostly don't notice it). Still not entirely sure it's worth the money. But I do still love it, so there's that.

• All New! Oh yeah... the latest issue of Thrice Fiction was released last week...
As always, you can download it or read it online absolutely FREE over at the Thrice Fiction website.

• iPhone X! For reals. My biggest discovery for 2017 was the Philips "OneBlade" razor. Is it as close as a blade? Hell no. Is it as close as an electric razor? Not really. But holy crap is it an effortless way to groom! Goes through anything, so even if you've forsaken your face for a week like I have, you can still easily clean up WITHOUT trimming first! I haven't replaced my trimmer yet... nor my electric razor... but, this is so handy. When I travel, OneBlade is all I need...

• New School! Well... adapt or die, as they say...
What worked before is failing us now. It's only going to get worse unless people with vision has the guts to step up and initiate change.

• Sparkle! All the hand-power-scrubbers suck. Not powerful enough to clean shit (assuming you have shit all over something) let alone soap scum. Enter THE REVOLVER! Attaches to your drill and has more than enough power to rip through soap scum!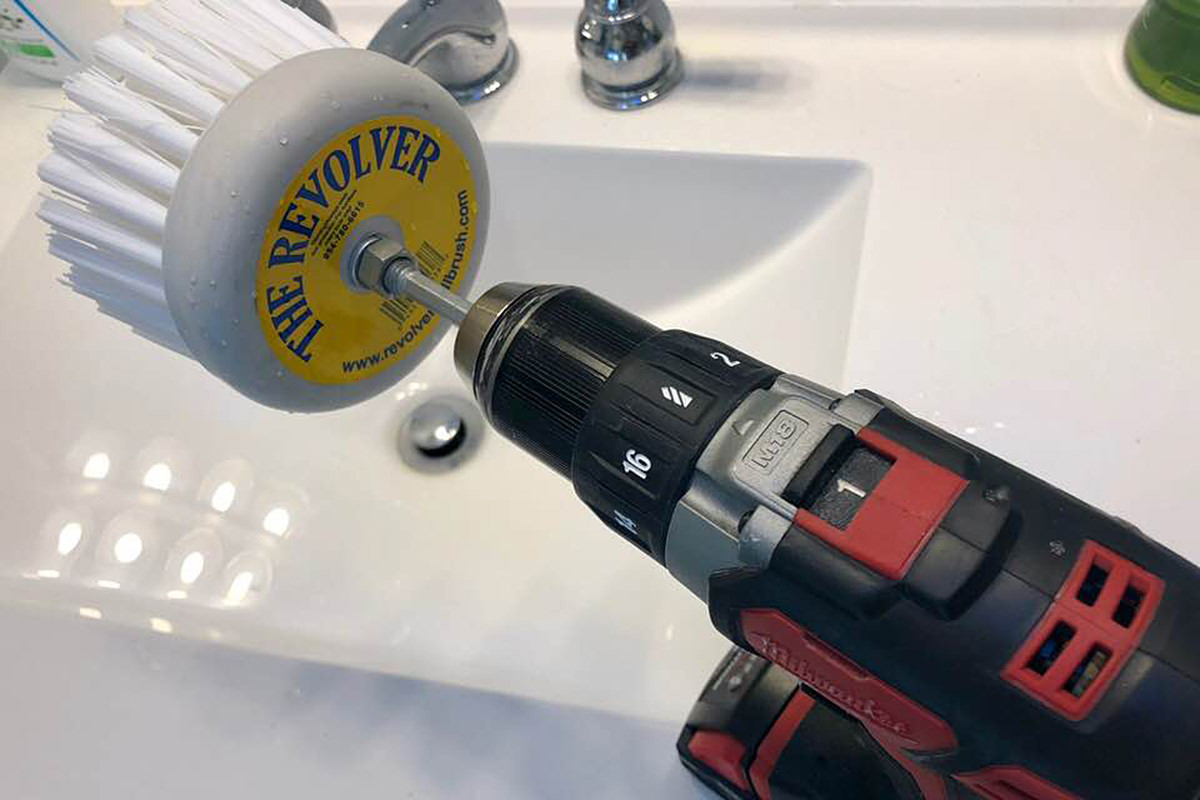 As I was cleaning my shower I kept laughing "MWAH HA HA HA HAAAA!" as everything was getting sparkly clean.

And... back to Bullet Sundays as usual next week!
Posted on December 22nd, 2017
Yesterday I took a look at my current collection of phones. Today I'll take a look at Apple's latest and greatest... the iPhone X.
As I said yesterday, I love it. For the most part.
But there are times I have to ask myself if the $1000 price tag (or whatever the monthly charge is with my Apple Upgrade Plan, which is how I can afford to buy the thing) is worth it. My previous phone, an iPhone 6, did everything I needed and still works perfectly fine. The iPhone X is, naturally, faster at stuff... but so much of what I used it for is exactly the same. Animal Crossing: Pocket Camp may load faster, but the game experience is exactly the same. Safari doesn't load pages much faster over what I had. Yadda, yadda, yadda. I just went into debt $1000+ so what am I getting for my money?
Funny you should ask, as I now examine the iPhone X piece by piece...

PRICE
The iPhone X is a whopping ONE THOUSAND DOLLARS. MINIMUM. This is absurdly expensive and, given the cost estimates I've seen for the actual parts and labor, a total cash grab by Apple because they know everybody will want one no matter what it cost. In all honesty, the $750 price tag of the Galaxy S8 seems much more reasonable for this phone, but that's Apple for you. Many times while looking at my bank account I'll wish I had just gone for the iPhone 8, but the deed is done so I'm just embracing the horror.

SETUP
Getting my new phone running was relatively painless. My iPhone 6 had iOS 11 on it, so I just had to hold it next to the new phone and (eventually) it gave up most of the info needed. Since FaceID is brand new, this adds another step, of course. You have to stare into the selfie (front) camera and rotate your head around so the X can map it out. Eventually your phone wants to download and install the latest iOS update (11.2 for me) at which time you have to enter your four-digit PIN code. Why they don't use FaceID here is a mystery, but whatevs. After that your settings (right down to your home and lock screen background images) are grabbed from iCloud and your phone downloads all the apps you had on your previous phone. For some weird reason I had to set up my credit cards for Apple Pay twice, but this just involved entering my security codes and waiting for the bank to approve them, so not a big deal. After saying some sample phrases so Siri can understand me, I was ready to roll. Like I said... painless setup assuming you have an older phone running iOS 11.

SIZE
I would have preferred to stick with the non-plus size phone that I already had... but the iPhone X isn't that much bigger. Under a quarter inch top and bottom, which I can live with. The problem (if you can call it that) is that the screen real estate is larger so you can't really navigate one-handed with your thumb any more. I'm thinking of re-ordering how my apps are laid out to see if I can at least do my most common tasks one-handed, but adjusting to a new home screen layout is not something I'm looking forward to.

DESIGN
I am going to be brutally honest here... my Samsung Galaxy S8 kinda edges out the iPhone X when it comes to sheer looks. The S8 looks more what you'd think a mobile phone of the future would look like. The X looks like more of the same. That being said, the minimalism of the X probably pushes my aesthetics buttons a touch more than the S8. But barely. I love them both. If I have a gripe with Apple's design choices, having the camera lenses protrude out the back of the camera would be a big one. With a case on, no big deal... but still pretty tacky in the way it jacks up the clean lines and form factor of the phone. Why Apple hasn't made this a priority in their aesthetic is a mystery to me.

CONSTRUCTION
Make no mistake... the iPhone X is a fragile piece of tech. On my 6, I didn't use a case, I applied corner bumpers and a screen protector. With my X I got a full-on Apple-branded silicone case and a screen protector because it's got a lot of glass and feels far more fragile than my old phone. As an aside, I looked at a lot of cases and ultimately settled on the Apple Silicone Case, which is very nice. Beautifully constructed and branded... great to the touch... not slippery... an all around perfect choice if not for the absurd $40 price tag. Seriously, other similar cases are $15, which I would have gladly purchased if not for the ugly branding.

SCREEN
Considering that Apple is using the OLED panel that Samsung makes, it's no surprise that the X looks as remarkable as the S8. Actually better, somehow. What *is* surprising is that Apple decided to notch out the screen at the top in order to maximize frontal screen real estate while still allowing for the camera and sensors the X needs. Honestly, I stopped noticing it after a couple days. Mostly. It is what it is and my brain has made peace with it.
Except... I still hate it...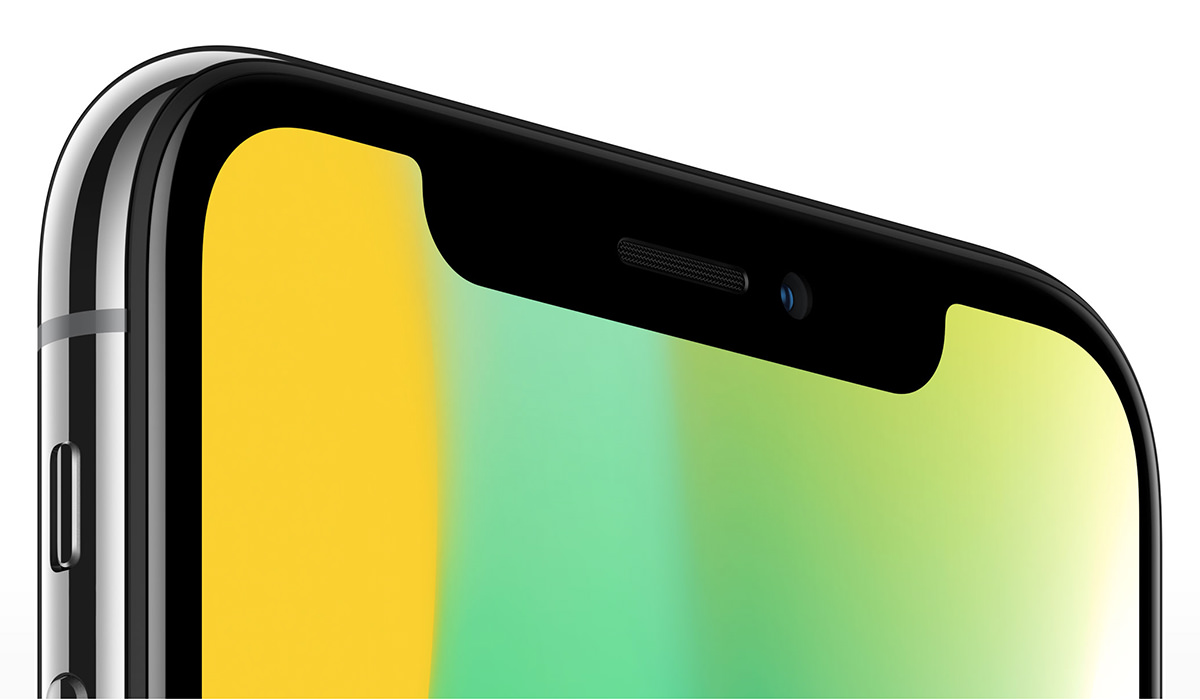 Stylistically it looks crazy stupid and the way the status bar has to display around it is downright silly. And then there's the fact that THERE'S A GIANT NOTCH THAT IS CUT OUT OF EVERYTHING YOU LOOK AT THAT'S FULL-SCREEN, FROM PHOTOS TO MOVIES TO GAMES. The thing is so bizarre that even Apple seems unsure what to do with it half the time. Older apps ignore it and center their screen from top and bottom, which is actually preferable to having to look at the notch, in my humble opinion. Seriously, I would have rather had a black bar at the top and a phone that was an eighth-inch taller than this absurdly bastardized compromise. The end.

SOUND
The iPhone X has darn good sound... bordering on amazing sound... and is loud. As in room-filling loud at only 2/3 full volume. Which is good, because the quality of sound diminishes pretty fast when you go past 2/3 full volume. Still... I have to admire just how much care Apple put into the acoustics to have iPhone X be this good. I have tested it out by having a wide variety of music playing next to me while I work and am always impressed. Crisp notes in the highs and thumping bass in the lows. As an improvement over my iPhone 6, the X has stereo speakers in landscape orientation (one in the bottom and one in the earpiece). This isn't a heck of a lot of separation, but you actually do get surprisingly good stereo out of the thing. There are times that the sound transcends what should be possible in such a small device... especially when watching movies with good spatial sound. All isn't perfect, however. While listening to the achingly beautiful Some Kind of Love by The Killers, for example, there are parts where the sound becomes so distorted (even at half-volume) that it's hard to listen to. Not sure why certain sounds are so difficult for iPhone X to render when it's so great so often, but it's an issue that pops up often enough to be a problem.

FACE-ID
I pull out my phone and swipe up to activate it. FaceID is so quick that I forget it's even happening while I'm doing it. This is a far cry from TouchID where you can't help but notice that you're jockeying your thumb on the home button to get a read on it (or, if you're using a Galaxy S8, you're sliding your finger all over the camera lens on the back trying to get a read on its inexplicably-placed back fingerprint scanner that's right next door). I didn't know how I'd feel about FaceID, but I absolutely love it and don't think I could go back to anything else. It even works in the dark somehow. Yes, there are a few times I've had to move the phone a bit (usually while laying in bed) and if my glasses are off it can have some trouble, but the fact that the tech works as remarkably well as it does the majority of the time is a true testament to Apple's innovation here. The fact that you get Animojis out of the deal is just a bonus...
Yeah. Something tells me that Animoji will get really old really quickly.

CHARGING
The wireless charging is great. Except... the chargers I found that work with the iPhone's quick-charge are pretty crappy so far (including the Belkin I bought, which is $50!). And Apple really shit the bed here by using only 7.5W instead of the 15W that Qi standard allows, which means it takes forever to charge your phone completely. WHY?!?? And apparently Apple decided not to use two-way communication, so your phone can't tell the charger when its full. WHY?!?? If you're really in a hurry to charge your phone, plugging it into a powerful 30W charger (not included) is obviously the way to go. Assuming you want to spend the money for it. My iPhone 6S still has a good battery because I was careful to never leave it plugged in all the time. Wireless charging seems to invite this since you have to leave it on the thing overnight, so I dunno if it's actually a benefit. Depends on how much it costs to replace the battery at iFixit, I suppose.

BATTERY
That being said... the battery seems good on my iPhone X. After the initial charge, I didn't charge it again for two days. Granted I am not on it all day long... but there were some pretty intense periods of use for games and such, so it's still pretty impressive. At least it is for how I use my phone. But how long will it last? That's a good question. Battery longevity is a problem that manufacturers like Apple seem to like (since most people will just buy a new phone instead of replace the battery like I do) so it's probably not a priority.

CAMERA
Okay... here's ultimately the real reason I paid the premium price for the iPhone X instead of going with the iPhone 8. I wanted the spectacular dual-lens camera that comes in the 8+ but didn't want to buy a purse to carry that massive phone in. With the X, you get the 8+ camera at the 8 size phone, and that was worth the $300 to me. Heck, $300 is what it would take to buy a decent pocket camera, so going X is just one less thing to carry around. And the camera is indeed great. A nice improvement over my Samsung Galaxy S8, which is already a pretty amazing camera. The colors are richer and less washed out. The sharpness is mind-bogglingly good. The low-light abilities are equally great. It's the total camera package and I love love love it. If, for no other reason, that I get great cat photos from it...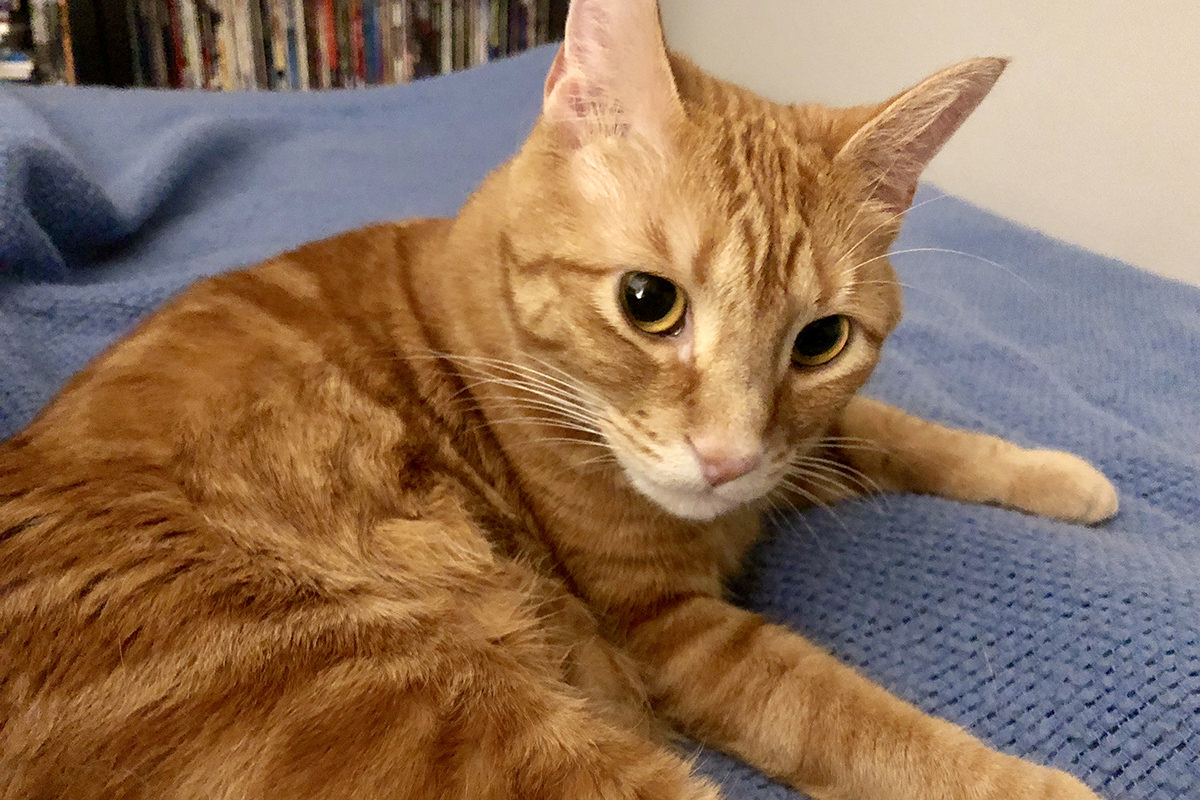 I'm torn on "Portrait Mode." This feature simulates an aperture for depth of field control without actually having a variable aperture. From what I can understand, it uses both cameras at the same time to try and figure out what parts of the image are closest to the camera so it can blur out the background artificially. Sometimes it works pretty great. Other times my main subject has weird blurry edges. Other times background blur is really bad quality with heavy, artificial halos, like my feet in this shot...
I prefer to turn off "Portrait Mode" and just let the camera's built-in aperture play the cards you're dealt. Still, overall a superb camera... and the video capabilities are world-class... you could film a movie with this thing! I'm guessing you'll get more than a few shots that will surprise people when you tell them they were taken with a frickin' phone. I mean, come on... look how sharp Jake's fur is in that shot! And that's reduced-resolution to fit my blog! I plan to write more about iPhone X photography in a future entry, so stay tuned.

HOME SCREEN
Interesting to note that the iPhone X has an extra row of app icons compared to what my old iPhone 6 allowed. Very nice to have four more apps handy on the first home screen. As I mentioned previously, however, you can't reach all of them with your thumb one-handed... even if you've got long fingers like I do.

GESTURES
In lieu of the missing home button, Apple has replaced physical function with swipe gestures. Some of them work. Swiping up to get to the home screen... fine. Swiping up and pausing to get to the app switcher... fine. Swiping right across the bottom for previously-used apps... great. But swiping down from the top-right corner to get to the Control Panels? Awful. No way to do that one-handed. In order to reach it one-handed, you have to use Apple's "reachability" feature which used to be a simple double tap on the home button... but now is almost impossible with a swipe down on a tiny portion at the bottom of the screen (assuming you've enabled it in preferences). For heaven's sake, provide a sane alternative to get to the Control Panels screen... like swiping left past the "Widgets" screen... or even providing an icon... SOMETHING! The Control Panels screen is something I use constantly. To make it so absurdly difficult to access after it was so easy before-hand is a big detriment to iPhone X.

APP SPEED
Compared to my iPhone 6 and 6S, the X is monumentally faster (as you would expect). Compared to my Galaxy S8, the X is (surprisingly) quite a bit faster as well. Using the same apps side-by-side on both phones it's noticeably faster on the X, which surprises me. I guess all the hype Apple made over their "A11 Bionic Chip" is justified. The iOS interface is so flawlessly buttery smooth and glitch-free as to be remarkable in itself. Action games are beyond good, and well-developed newer games on iPhone X rival dedicated consoles for speed and quality (seriously, install an app like Warhammer 40,000: Freeblade and prepare to be blown away)...
I'm sure there will be a slew of new games optimized for the A11 Bionic, which means it's a great time to be an iPhone gamer.

CELLULAR SPEED
Here's where Apple bites it... and bites it hard. Samsung has implemented Gigabit LTE tech in their phones whereas Apple has been sitting on their hands. You don't notice it much where I live here in Redneckistan... but in larger cities with optimized LTE networks, you do. I noticed it when traveling with both of my phones and always chalked it up to my newer Samsung phones having a faster chip-set than my much older iPhone 6S. Turns out that was only part of the game, and Apple has a lot of catching up to do. I hope they are adequately embarrassed for falling so far behind the competition. Rather than rehash this puzzling failure by Apple, here's a link to read if you're interested in this kind of stuff.

AR
When Apple debuted the iPhone X, a big chunk of the keynote presentation was devoted to Augmented Reality, and it's clear Apple has big plans for the iPhone to be a major player in the field. Not that you'd know it from some of the shitty apps that are available right now. I downloaded two games, both of which were crap. They force you to watch ads for other games to play and weren't the least bit entertaining, so I deleted them immediately...
I also bought The Machines which was the AR gaming app that Apple demoed during the keynote. It's a far superior game to most of the dreck out there, but not quite "there" yet. Not that it's bad or unplayable... it just feels very first-generation where everything but the kitchen sink was crammed in to be used as a demo showcase. Or maybe I'm just old. Either way, it's very promising and I am definitely excited to see where AR gaming ends up in the future.
Assumably, Apple's AR-Kit development tools will eventually lead to some amazing things outside of gaming (I know IKEA has an AR app in development that allows you to place their furniture in your home, for example), but right now it's just games and gimicky crap.

PHONE
Oh yeah... this thing is a phone too! Signal strength seems on-par with my iPhone 6. Call quality is mostly dependent on your carrier, but I'm not hearing any radical improvement over what I had (except when used as a speaker phone, in which case the X trounces my older iPhone).

CONCLUSION
So far as phones go, my opinion is that there isn't anything to touch the iPhone X. It's powerful, functional, has Apple's refined iOS behind it, and is filled with mind-bogglingly great features highlighting its display, sound, and cameras. My Samsung Galaxy S8 (running Android OS, which I loathe) may seem a bit more futuristic when it comes to design, but is otherwise lacking in comparison... though probably not in any way that's going to convince Android-loving mobile users to switch. I am not 100% convinced that the X is the right upgrade for everybody... the iPhone 8's more rational price point and equatable power/features are more compelling when you consider it's $300 cheaper... but the X is most definitely not a bad choice if you are willing to invest the cash (or simply must have the latest and greatest iPhone available).
My wishlist for future iPhones doesn't have so much to do with the hardware, but the OS choices that run it. If forced to come up with something, however, I'd have to chime in and say that a headphone jack was a stupid thing to axe. I know it takes up space, but it seems ridiculous that a company as tech-savvy and innovative as Apple can't come up with a way to keep it. Odds are that they could... they just didn't want to. That, more than any other example I could come up with, summarizes the joy and hurt of Apple's "We Know Best" philosophy. And yet... in many ways its served them well (as the billions upon billions they make from iPhone profits will testify) even though that makes them a bad fit for some consumers. I've come to embrace it even though I don't always like it.
In the end I'm very happy with my iPhone X even if I'm not happy about what I had to pay for it. At least until the iPhone XI is released, I'm sure.
Posted on December 21st, 2017

There was no way I was going to buy a new iPhone before heading to Antarctica... with my luck, I would have broke it, lost it, got it stolen, or dropped it down a glacier or something. I was going to wait until my tax refund came so I had the money to get an iPhone X but, thanks to Apple's new iPhone Upgrade Program which makes it a monthly cost instead of a one-time cost, I ordered one the day after I returned.
The short version? I love it. With some reservations.
The long version? Better strap yourself in...
I have three phones.
iPhone 6 (purchased October, 2014). My personal phone. It's usually sitting in my jacket pocket, as I mostly use it just for rare phone calls I get. Back in December of last year, I had a problem with my phone "blacking out" and took it to the Apple Store in Portland's Maine Mall. A guy there ran a diagnostic, said that processor-intensive apps can crash the phone or slow down if the battery is old or faulty like mine, and suggested that I set up an appointment to have it replaced. I declined and instead sent it in to iFixit for replacement in February (less cost, same quality repair). So everybody buying into the latest round of anti-Apple hysteria because they "slow down old phones" can just calm their tits. They do it to prevent exactly the problems I was having... and it's obviously not a secret if I was told about it from an Apple Store employee a year ago. With my new battery, the phone runs at full speed and I didn't have to buy a new phone because my iPhone 6 was too slow. I bought the X because I wanted the better cameras and other hardware features. That's it. The iPhone 6 still works perfectly fine.
iPhone 6S (received a little over a year ago). Provided by the company I consult for. This is the phone I use most of the time because it has a better camera than my iPhone 6... and it also has Apple's "3D Touch" technology, which I like. Never had the battery replaced and it runs as fast as it ever did. This phone is never left on a charger. I plug it in during the day at work and rarely is it charged to capacity. I heard this prolongs the battery. It seems to work. It is not being replaced because it is still a great phone and works perfectly well.
Galaxy S8 (received in June). A phone I receive for development which replaced my Galaxy S7. Despite the fact that I loathe the Android operating system, I was genuinely excited to get this model because of the "magical" Samsung Bixby virtual assistant. Touted to be a generation above Apple Siri and Google Assistant, I was enthusiastic about what that might mean. Except the phone didn't come with Bixby... I didn't get it until August... and it wasn't worth the wait because Bixby pretty much sucks. It sucks so bad that Samsung released an update which allows you to disable the stupid Bixby Button on their phones. The actual Galaxy S8 phone is pretty nice. It looks futuristic and cool and the beveled screen is beautiful. The camera is also quite good. Some critical design flaws (like the fingerprint sensor, which is right next to the camera lens on the back... WTF?) don't take away from the fact that this is a great phone. Or would be if not for it being tied to the Android OS. I don't care what people say... it is not just as good as iOS, there is a difference, and I am having none of it. Third party apps that are the same on both platforms feel like a lesser experience on Android, and it's a big enough difference that I would pick my three-year-old iPhone over this new Samsung any day. In fact, I actually do this... every day. The S8 phone usually sits in a drawer. I rarely use it unless I have to.
And so... enter the iPhone X.
Which will have to wait until tomorrow, because I still have some unpacking to do. I worry that if I don't act now my smelly suitcase might become sentient and destroys us all!
Posted on November 27th, 2017
Honestly, I don't condone violence (well, except punching Nazis in the face, because that's what Captain America would do)... but I have a deep-in-my-soul feeling that everybody at Apple who is involved with the colossal fucking failure that is their "HomeKit" home automation technology should be executed.
Publicly.
By firing squad.
Without a blindfold.
It's the only way that tech companies are going to learn that you can't unleash half-baked, non-working, pile-of-shit tech on an unsuspecting public without paying the consequences...
I can run my entire home from my iPhone... except my locks. The only thing I can do with my locks is either remote-lock or remote-unlock. Because apparently anything more complex than that overwhelms HomeKit and it just goes non-responsive. My whole lock goes offline until I can get home and hold my phone next to the lock, thus bypassing HomeKit entirely.
The only thing I have that's Apple HomeKit enabled is my locks. The only home automation I consistently have trouble with is my locks. And I don't blame Schlage, because anything you submit for HomeKit has to be approved by Apple.
This is squarely on Apple's doorstep, and somebody needs to die.
And if Steve Jobs was still in charge, somebody probably would.
Posted on November 2nd, 2017

Another year, another macOS X release. And it's called "High Sierra."
This new operating system is one of those infamous "under the hood" releases where there's few actual changes you'll notice (nothing like the "hundreds of new features" Apple unleashed with "Sierra" back in September, 2016). And, while these are always disappointing releases on the surface, there is definite gold to be found in upgrading. Maybe. Rather than review the release (plenty of more capable sites than mine will be doing that), I thought I'd just write down my thoughts and comments.
Away we go...
INSTALL ME, YOU FOOLS... Installation, which used to be a major event back in the day, has been pretty much automated by modern operating systems. Apple, in particular, has made strides to have their OS upgrades be as painless as possible. The worst part about it is the waiting (well, unless your install goes wrong, in which case the worst part is having to recover your computer... please back up first!). Depending on your internet connection speed, the download and install can take around 25 minutes (at my office on fiber with a Fusion Drive) or 45 (at home on cable with an SSD). Both times it was a piece of cake. Bravo, Apple.
EXPRESS YOURSELF... Apple added a bunch of "emoji" to High Sierra. Most of them are charming, but useless to me. Others I'll probably actually use. Like these...

Emoji are actually a big help when trying to convey the sentiment behind your words. Not that they can always avoid a confusing message... absolutely they can just make things harder to understand depending on how you use them... but society is always evolving, and perhaps this will help move non-verbal non-visual communication to a better space. Because something has to.

A BOLD NEW FILE SYSTEM... Arguably the most critical and vital Big New Thing about High Sierra is the switch from HFS+ to APFS. For the non-geek set among you, that's changing the way your Mac handles data on it's storage devices. Apple created their own new thang (Apple File System) instead of hanging on to the antiquated old thang they had been using (Hierarchical File System Plus). It is a much-improved way of handling data, according to Apple. And this time, that is not marketing hype. First of all, cloning files (which used to be slow... and even risky... with large files or a lot of files) is now almost instantaneous. To test, I duplicated a folder filled with 3.6 GB of photos. I barely had time to blink and it was done. Amazing. Really amazing. That alone makes High Sierra worth the price of admission (which is FREE, by the way). But let's not stop there...
The reason that duplicating my massive folder of photos in the example I gave above was so quick is because the files weren't actually duplicated. Since they were on the same drive, APFS just duplicated pointers to the same files. Which means not only was it instantaneous, the duplicate didn't take up much additional space at all! The only way this changes is if you change a file. Then the file is actually duplicated with the original still safely in its original location. This kind of stuff is so clever... yet so obvious... that it kind of seems like magic and a long-time coming at the same time.
Getting the size of a folder used to be agonizing. The Finder would take forever to calculate all the internal file sizes, add them up, then give you an answer. With APFS, it's much faster. With the size of storage drives now-a-days, I don't pay attention to this like I used to, but it's nice to know I won't be screaming "HURRY UP!" at my screen when I need this information.
Like to divide your storage drive into multiple volumes, but hate having to decide how much space to allocate to each partition? APFS doesn't make you decide. You can add a bunch of different volumes and, since they all now share the same space, sizing is automatic.
I never bother with encrypting my drives because the way Apple does it isn't very effective. APFS changes that. Data now can be fully encrypted on a file-by-file basis, which means it's more secure, more capable, and less obtrusive to the user. I encrypted my MacBook drive (it took two days in the background) and don't notice any difference in speed or how I was accessing my data. So okay then.
APFS is kinda "self-correcting" now, in that it fights file corruption by keeping tabs on file checksums to make sure the files themselves haven't been inadvertently changed. To be honest, I don't quite understand how this works when it comes to actually solving a data correction problem (maybe it only works when you have the file backed up somewhere so APFS can pull the original if the one it has is found faulty?) but if it makes my data safer, I'll take it.
Something really intriguing is the idea of "snapshots" which is something I use when working in Photoshop. What happens is that, as you work, you take a "snapshot" when you reach some kind of milestone in your project so you can go back to that if future changes end up being something you don't like. APFS does this for your files, writing out all the little changes (and changes only, to be space-efficient), which I'm guessing will be integrated into Apple's "Time Machine" backup strategy. This allows you to go back in time on your files and retrieve old versions. I can't tell you how many times I've done this. Once while working on an issue of Thrice Fiction I accidentally deleted half the magazine and didn't notice until the next day. Ordinarily, I'd have to start all over. But, thanks to Time Machine, I just went back and retrieved the old file so I could copy the pages back into my document. Simple. If APFS is going to make this faster/easier, hooray.
My work Mac has an Apple "Fusion Drive" which is a SSD/Hard Drive hybrid. As of this writing, Apple Fusion Drives are not supported by APFS (WTF?). Apparently this is coming soon, but it's really silly that Apple couldn't get any problems solved by launch.
Obviously, my experience with APFS is limited right now, but I like what I read about it. Time will tell whether it's a blessing or a curse.

TIME WON'T GIVE ME TIME... I was surprised to find that the date and time were not in my menu bar. Installing High Sierra turned them off, so I had to go into prefs to turn them back on.

SPOTLIGHT NOT SO SHINY... I fucking hate "Spotlight," which is Apple's whole-system search tool. The menu bar "Spotlight Search" is so shitty and incapable that I don't even use it. Instead I use an ACTUAL TOOL TO GET THE JOB DONE, namely "Alfred," an app that makes search act exactly as one would expect search to act. What's weird is that when you use Apple's search box in a Finder window, it's actually not bad. For some reason, they save the shittiness for hot-key menu-bar-enabled Spotlight, where you inevitably always end up scrolling down to "Show All In Finder" because the results are so fucking worthless. Spotlight can also launch apps and do other shit... including the new shit of tracking a flight for you... but ultimately it's a system that's long overdue for a complete overhaul to become a serious tool instead of a toy add-on. Maybe now that there's a Core Framework in place in High Sierra, developers will make Spotlight something worth looking at but, for now, I couldn't care less and don't use it unless Siri uses it to answer one of my questions.

SIRI? WHEREFORE ART THOU, SIRI?... Apple's automated assistant, Siri, sounds like an all new gal (or guy, if that's how you've preferenced it) thanks to an improved speech synthesizer. To me the improvement is noticeable but not revolutionary (Siri takes a back seat to Alexa's speech quality, in my humble opinion). I also think that Siri is grossly minimalistic when it comes to being a smart and friendly part of the macOS. For example? She's not HomeKit integrated. You can't tell Siri on your Mac to unlock the front door when your hooker arrives, you have to grab your iPhone and tell that Siri to do it. Why? This is some amateur hour bullshit (though that's what I've been saying about HomeKit since day one... talk about an AppleFAIL). Still, the number of things you can ask Siri to look up for you and do for you are not insignificant, and she seems to be getting more capable all the time (especially with your music). I just wish Siri felt as much a part of macOS operations as she does to iOS operations (though even that isn't as stupendous as it should be)... and stop being treated as a happy afterthought on the desktop. Microsoft's Cortana and Amazon's Alexa are eating Apple's lunch here. Sink some of those billions of dollars into giving us the next-generation AI we can all love. And fear.

HEAVY METAL DREAMS, PART TWO... Apple's graphics display technology is divvied up into several pieces, all of which handle different parts of drawing out the information you see on your computer display. One of those display technologies is "Metal" which is (simplistically speaking) an application programming interface (API) which you can use to pass off intensive graphics chores to macOS for hardware-accelerated rendering. It's actually a very impressive technology which has been greatly improved in High Sierra with "Metal 2." The tech is pretty great at doing a lot of things well... so much so that Apple has actually taken things like drawing windows in the Finder and started passing them to Metal 2 to take care of. In addition, Apple has developed new stuff for Metal 2, like a virtual reality API, which should(?) make for some interesting new apps (though iOS is waaayyyy ahead of macOS in this area). I'm not sure exactly how compatible Metal 2 is with third-party graphic cards (none of my Apple stuff can even add a graphics card) but, if your card or Mac's internal graphics is compatible, you should see some display improvements... particularly with things like intense games written to take advantage of what Metal 2 has to offer... even over other technologies like OpenGL.

OH HOW I LOVE YOUR HIGH-EFFICIENCY CODEC... Computers today are vastly superior in capabilities to those ten years ago. Hell, even five years ago. I've been around personal computers since the beginning, so I know full well how far we've come... I've seen it happen. The one area that continues to surprise me is video. Back in the day you had to buy a Mac costing thousands, add a graphics card that cost thousands, then add a video board that cost thousands... just to be able to edit video. And even then it wasn't that great in ease of use, quality, or capabilities. Contrast and compare that with being able to capture and edit full-HD video on your frickin' smartphone with absolute ease today and you can see where I'm coming from. The problem is that, as photo and video quality gets better and better, you have to have more and more space to store it. High Sierra makes a quantum leap in addressing that problem. High Efficiency Video Codec (HEVC) and High Efficiency Image Format (HEIF) are built into the OS now, and will give you much smaller file sizes at the same quality (or even give you better quality photo and video at the same size). The samples I've seen of still photos with HEIF are jaw-dropping. Fantastic quality at half (yes, HALF) the file size? Yes! Video files that are half-the size but don't look it? Sign me up! Except... not really. My iMac is relatively new, but doesn't have the ability to encode HEVC. You have to have a special hardware processor onboard which my Mac does not. Nor does my MacBook. All I can do is decode the new video formats. And, bummer of bummers, the video is a bit choppy when I look at it. Oh well. While it may not be something I can currently take advantage of, the pieces are in place for a very bright future when it comes to photos and videos on the Mac.

MACHINE LEARNING FOR FUN AND PROFIT... While actually kind of a hard mix of exciting and scary all in one, "machine learning" is a technology that's going to revolutionize our lives. Or doom all humanity to extinction. One of those two things. Apple is buying into the former by introducing the CoreML API, which allows complex data analysis and categorization. From that, it can extrapolate the data to make "intelligent guesses" as to how the data should be interpreted and acted upon. Or something like that. The end-result is smarter software (some of which is going to happen in ways we can't even dream of) and more capable tools. At least that's the goal. The one thing that Apple got right in their version of "machine learning" is that it's not an internet-enabled technology. It all happens on your Mac or iPhone out of privacy concerns. Time will tell how much use Apple or third-party developers get out of CoreML, but it certainly makes for some exciting future prospects.

GOING ON A SAFARI... I have mixed feelings about Apple's web browser, Safari. On one hand, it's blazingly fast... and even faster now in High Sierra (seriously, you'll notice!). On the other hand, it fucks up way too much. Take for instance Facebook. Holy shit... everybody is on facebook, so you'd think that Apple could get it right for that one particularly critical site. Nope. You get everything from input errors to zoom display errors and everything in-between. Now, admittedly, this may be Facebook's fault for the way they code their site... but should that matter? Apple's job is to make their browser display sites the way they need to be displayed and they are not doing that. That's entirely on Apple. New to Safari with High Sierra are features like "enhanced pop-up blocker" which is supposed to do a better job of blocking annoying windows that sites love to generate with ads and shit. Which would be great... if it actually worked. Try to make a reservation at Hilton.com and they still manage to have a fucking "Room Key" pop-up window appear behind your fucking browser window so when you've made your fucking reservation you have to close another fucking window that you didn't fucking want. Yeah, it's fucking Hilton's fucking fault... but fuck Apple anyway for getting my hopes up that they could stop this fucking bullshit. Apparently Apple has also made privacy improvements in the way websites can track you, which is nice I suppose, but I wanted the pop-up window-blocking they fucking promised me. I mean, holy fucking shit... macOS has to be told to generate a window, and you're telling me that there's no way to stop this shit?!? Get the fuck out of here.

TAKING NOTES... Notepad can now make tables. Wheeee. It can also pin notes to the top so that it doesn't get dropped in the newness list when you write/modify a different note. About damn time.

MAIL CALL! ARE YOU THERE MAIL?... If I had to pick one thing that makes me crazy about Apple, it's that they just don't seem to give a fuck about what the end user wants. THEY decide what you want... and how you'll use it. Nowhere is this more apparent than their email app, Apple Mail. It used to be that you were able to select the mail server to use for sending your email within the message itself. Now? You have to go into prefs and turn servers off and on. And even that doesn't always work, despite being a huge time-waster and a fucking horror show of an inconvenience. Sending attachments as "Windows Friendly Attachments" was an option for a while, but never fucking worked, so now it looks like Apple abandoned it (apparently you can command-line a way of not sending embedded attachments, but sometimes I want embedded attachments, so that's useless to me). The list goes on and on. Apple Mail is a steaming pile of shit that's almost impossible to use in a way that makes sense or is in any way capable. And yet... despite a dozen alternatives... it's the one that works best with the Mac, and so I am stuck with it. Needless to say, Apple doesn't give a flying fuck about professionals who need a capable email app, so Mail still gets fuck-all in High Sierra. I mean, yeah, it gets better compression of your email archives... and I think it's supposed to have better search or something... but things that matter? Nope. And don't hold your breath that it will ever fucking happen. That's Apple in a nutshell. For fuck's sake... I know you want to keep things simple, Apple, but at least give power-users a fucking option to have options in the prefs, otherwise you're never going to be taken seriously. Meanwhile over at Microsoft, Outlook is embarrassing the fuck out of pitiful Apple Mail in countless ways.

MESSING WITH MY PHOTOS... Apple used to produce a sweet piece of software called "Aperture." It was a wonderfully intuitive and capable photo editing tool that also maintained a photo library for you. No, it wasn't Photoshop but, for photographers, it was a powerful way to manage and improve your photos. But then Apple dumped it, leaving their thousands of dedicated users to switch to Adobe Lightroom or some other tool that wasn't Aperture. I was incensed at the time. I was so mad that I started seriously thinking about moving to Windows and giving up on Apple the way that Apple had given up on me. Cooler heads prevailed and I stuck around, but I'm still pretty pissed about it. Apple's replacement "Photos" was a meager cataloging tool that didn't impress me in the least. With High Sierra, Apple has finally added basic editing tools like the iOS version has... and even added some tools that iOS doesn't have yet. Like a "healing brush" which allows you to edit out unwanted bits of a photo and have it magically fill in. Like taking a beach shot and erasing those tiny people spoiling your beautiful image. Photos is much slower than Photoshop as you add more and more edits, but at least you can do it... and do it fairly well as long as you're not asking too much. Overall, it's nothing that's going to make me switch from Adobe LightRoom (and a pale, pathetic shadow of Aperture) but for the casual photographer that just wants to make their photos look pretty, these are some welcome additions.

THOU SHALT NOT HAVE ANY OTHER APPS THAN 64 BIT... Any of your apps still 32-bit? Well, unless they get upgraded to 64-bit apps, High Sierra is as far as you go, since 32-bit will be unsupported after this. If you're clutching some old app you love that's been discontinued, you may want to buy an extra Mac now that you can keep in perpetual High Sierra Land to run in.

And so... here we are. The end.
Well, at least we're at the end of all the things I want to comment on when it comes to High Sierra.
Ultimately, I don't know whether to recommend an immediate upgrade. Given that the showpiece of this macOS update is file system changes that are massive and incomplete, it may be worth it to wait a while. At least until Apple gets APFS working on Fusion drives. Your data... especially if you don't have a good backup strategy... is the most endangered thing about your Mac, and dicking around with the system which controls all that is dangerous territory. And it's an update you really don't have to take. At least not yet. Partly because there are no absolute must-have features that make the risk worth the reward... but mostly because the biggest benefits aren't even available to all Macs, only those with hardware new enough to take advantage of it. Heaven only knows I don't want to end my comments on High Sierra with a "meh," but that's pretty much where I am.
What's not so "meh" is what happens in future OS releases that build upon the under-the-hood technologies that Apple is banking on now. APFS? Metal 2? CoreML? HEVC and HEIF? All things that could have big, big payoffs in the years ahead.
Assuming Apple will still give a fuck about the Mac by then. The way things are going, they could just abandon it and go all iPhone/iPad all the time.
What a shame.