Posted on April 13th, 2022

I like video games. I love the LEGO video games. I think I own all of them multiple times over (for multiple platforms). They are essentially kid games, which means they're low-stress... but there's challenges and humor which make them a blast for adults too.
The latest release is LEGO Star Wars: The Skywalker Saga. There have been many Star Wars LEGO games before, but this is a new take on the material which is more expansive and clever than any LEGO game I've played before. Even if you own the original games, this is one worth looking at if you've enjoyed any of the other LEGO video games...
Alas... it's a LEGO video game, so it's cute as can be... but all is not perfect from a gaming standpoint. TellTale Games has always traded on the fact that people want to ply LEGO and the experience doesn't have to be perfect.
My profanity-laden thoughts about the game follow...
Vehicle control is still absolute shit. I do not for the life of me understand how after NEARLY TWO DECADES of these games they can't make vehicles actually fucking drivable. You will smash into shit and have trouble navigating because the controls are a sloppy mess. It's like they somehow take pride in the fact that everything to do with driving is crap.
The puzzles are the same as they've always been. Aside from a few minor unique innovations, you've played this before. Or, if you're me, dozens of times before.
One of the hallmarks of all the licensed games is that they are wonderfully humorous and can make even the most mundane cut-scenes interesting and fun to watch. The crap Star Wars prequels are made bearable, and that's quite a feat. I just wish that some of the cut-scenes can be skipped, but very few can. This is especially infuriating when you consider that the game crashes uneventfully (today it crashed when I was changing characters!), thus forcing you to sit through the last cut-scene all over again.
The LEGO games have a reputation for bugs and glitches. With The Skywalker Saga, it's not so bad that it's unplayable, but there's still bugs. Glitches aren't too bad, but every once in a while I end up in a spot where walls disappear or I can't move. The camera is bonkers, and many, many times I can't see me and am stuck to a wall. Fortunately saves are frequent so I'm not losing much progress, but still...
With this game, there's been effort to make the fighting more than just a button-mashing affair. In fighting there are different moves you can make... blocks you can bring up... and combos to spice things up. This would be admirable if it weren't so badly handled. One of my favorite movies is to jump in the air, then use a combo lightsaber smash move which plunges the lightsaber into the ground and smashes the enemies around you. But then there's times that the move just doesn't work for some random reason. Hell... when you're fighting Kylo Ren, YOU CAN'T EVEN JUMP AT ALL! What the hell? How can your character all of a sudden forget to fucking jump? What sense does that make?
Another nonsensical bit of idiocy? Disguises. If a Stormtrooper gets blasted, sometimes their armor will drop and be wearable. Sometimes. Finn can wear it most of the time, but there are times that he can't... from what I can tell, it's when he is holding a lightsaber. But you can't drop the lightsaber or stick it in his pocket, which means that dressing up as a Stormtrooper to fool other stormtroopers is impossible. BUT THEY STILL INDICATE THAT HE CAN WEAR IT EVEN WHEN HE CAN'T! Which is just stupid. Almost as stupid? Han Solo in The Force Awakens cannot wear Stormtrooper armor at all! and this is despite the fact that he literally dressed up as a Stormtrooper in the very first Star Wars movie! God.
These LEGO games used to be a fun romp. With each new game, more complications are added. For a while, it was cool. Minikits... Magic Bricks... New Abilities. Fun! But now there's just too much going on. The menu system is insane. There's sub-menus to sub-menus to sub-menus. And now they've initiated a class system with ability upgrade trees... which is okay for adult gamers because they've probably seen them before. But for kids?!? I honestly don't know how a kid (any many adults) are supposed to be able to wrap their heads around it all. The Endor level is all complicated maneuvers at great heights, which cause you to fall again and again and again. That's not "fun" it's frustrating.
Waiting for scenes to load is not too horrible... but still annoyingly slow on Nintendo Switch. Oh well. Being able to take the game with me on the go is a fantastic feature that Xbox and PlayStation can't give me.
Usually LEGO puzzles are fairly uncomplicated. That's part of the appeal. You don't have to stress, because you can eventually figure things out. But this time around there's some puzzles that just defy belief. They tell you what has to happen, but give you no idea how you accomplish it! On Ahch-To, there's a puzzle where you need to get at least five people dancing. Then they draw a perimeter which is assumably where the dancing takes place. Then there's characters with a wifi symbol above their head. That's it. I've tried wiggling in front of them in an attempt to "dance." I've talked to everybody. I have no clue at all what to do. Assumably somebody with dancing ability must come along, because otherwise... dang.
When making a jump from one planet to another, you can have your flight interrupted by a space battle. And it's like... sure. But they can happen multiple times in a single trip! The last time it happened, I had three space battled interrupt my flight IN A ROW! It was fun at first, but now I just want to attack my television with a baseball bat.
They are so unoriginal that they use a fucking Wilhelm Scream. For the love of God... just stop with the Wilhelm Screams already! It's not even funny any more. Not in movies and most certainly not in video games. And yet they do it multiple times. Infuriating.
In other news... I got the Deluxe Version of the game which comes with a Blue Milk variant of Luke Skywalker. The thing is trending online because people are selling them on eBay for up to $300!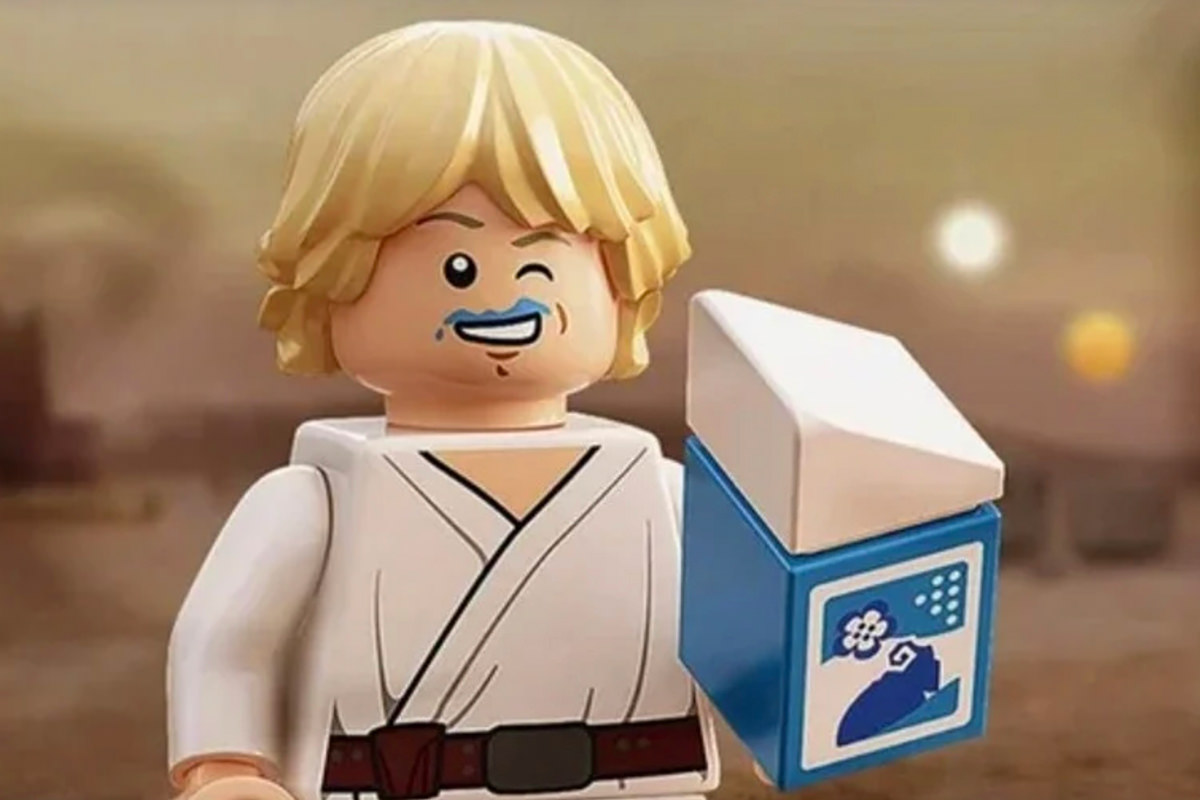 Wow.
If I were to rate this game, I'd probably tag it with a B-. It's expansive, adorable, and looks great... but there are some serious gameplay problems which keep it from reaching greatness.
Posted on March 27th, 2022

I may be another year older, but I'm not letting my advanced age slow me down... because an all new Bullet Sunday starts... now...

• Death! The fact that Taika Waititi still makes time to do crazy stuff like this in-between all his other massive projects is a gift...
I really enjoyed the series! Find it on HBO Max!

• Harm Reduction! This is essential viewing. So few people actually understand what's at play here and how addiction actually works... and the best way to combat it while keeping non-addicts safe...
Seeing people who have no clue about ANY of this making laws is outrageous.

• CODA! ARTICLE: "We're Not Deaf Actors — We're Actors, Period": 'CODA's Watershed Moment in Representation — When you read this story (and I *highly* recommend you do) I hope you are as enraged as I was to learn that movie studios defeated a class action lawsuit which would have required that films have their music lyrics captioned so that deaf persons can know what is being communicated by the songs the filmmakers selected. If you're deaf, you don't get to experience the whole story of movies you see... and studios fought against you being able to experience the whole story. Why the fuck would they do this? Why would they WANT to do this? Outrageous. And I hope that Disney, Warner Bros., Universal, Paramount and Sony are nailed to the fucking wall by consumer rage after people learn about how they treat their deaf patrons.

• Buying Air! I saw "falafel burgers" and thought they sounded amazing. So I bought a box. When I got home, I was surprised to find that two of the four burgers were missing! I laughed about it... until I turned the box around and saw that it wasn't "4 Veggie Patties" it was "4+ Veggies" in "2 Veggie Patties." — This has got to be one of the most deceptive packages I've ever seen. It's the same exact size as other boxes containing 4 burgers... then they put "4" on the front above the contents... so unless you really read it, you'll think it contains four burgers. But you only get two, and the box is less than half full. LESS THAN HALF FULL!
As mad as I am at the company... I am more mad at Safeway for selling this deceptive bullshit in their stores. $5.50 for TWO veggie patties. Unreal. I paid more for an EMPTY BOX than anything else. I would have NEVER bought this stupid crap if I knew I was getting mostly air... no matter how good they taste (or don't).

• Bullseye! I really, REALLY hope that when Charlie Cox comes back as Daredevil on Disney+ that they get Wilson Bethel back to play Bullseye. Benjamin Poindexter's downfall and descent in the third season of "Daredevil" was a difficult sell. It took an actor of real talent to pull it off, and Bethel managed it flawlessly. His every move... the way he spoke... everything slowwwwly changes as Dex's world falls apart... you could SEE it happening. The Kingpin knew what buttons to push and how to break him and you could FEEL it happening as you watched it happening...
This added a level of tragedy to the character which made him go above being superficial and one-note. Bethel deserves another shot at Bullseye after all his brilliant build-up.

• HAAAAAA! This was funnier than I expected it to be...
What's funny is that Douglas Adams did something similar to his ASL interpreter at a book reading. He picked a chapter that had outrageous character names... said them really fast... then quickly looked over at the interpreter to see how she managed it.

• Halo?? I've been playing "Halo" since before "Halo" existed. Bungie, the video game studio now owned by Microsoft which birthed the mega-popular series of games, was originally a Mac games developer. And the precursor to "Halo" was "Marathon." I obsessed over "Marathon" and its sequels... then transitioned to "Halo" once it became an Xbox franchise. The latest, "Halo Infinite" is yet another feather in Bungie's cap (I got an Xbox S just to play it). It's a great game that's worth your valuable time. Given all that history, I was anxiously awaiting the Paramount+ TV series "Halo"...
...only to be rewarded with a pile of crap. =sigh= I guess getting a truly good adaptation of a video game is just never going to happen. Maybe I'll tune in again for the season finale, but right now I wasted enough of my time getting through the first episode.

Let's see if I can get through my Sunday without having to take a nap.
Posted on March 18th, 2022

As I mentioned a while back, I pre-spent my tax refund money on a new desk chair and an Xbox Series S. I had an Xbox One back in the day, but ended up giving it away because I wasn't playing it. But last year Halo Infinite was released and I wanted to play it, so I found a cheap Xbox to do that.
Halo Infinite is pretty darn good. It's open-world, which is tasty, and the graphics are pretty spectacular. But I'm not going to talk about Master Chief and Halo. I'm here to talk about a game that has really been wasting my time: Disneyland Adventures (which is included in Xbox Game Pass).
Now, here's where things get weird.
As a GAME, Disneyland Adventures is 100% shit. You play "attractions" so that you can perform tasks for various Disney characters. But the "attractions" have shitty controls, are frustrating for me as an adult (NO idea how kids are supposed to play this crap), and I hate them.
But as a SIMULATION of literal Disneyland? This is one pretty great experience. I've been to Disneyland a bunch of times, and they got so much of it right. I mean, some things are missing... licensed properties like Star Tours and Indiana Jones Adventure are missing (the game was made in 2011 before Disney bought Lucasfilm) as is stuff added after 2011 (like Star Wars: Galaxy's Edge). And Jack Sparrow has been replaced by "Black Barty" for some reason. But still... if you've been to Disneyland, it's pretty amazing to see how faithful they tried to be to the park...
Now, as I mentioned, the controls are shitty. It was originally designed to be played via Kinect, a motion controller, but I don't think that Kinect works with Series X|S machines, so you have to use a controller. Which is no problem to run around looking for stuff, filling your photo album, finding hidden Mickey's, getting autographs, and stuff like that.
So that's what I've been doing.
Alas, since the mini games are so awful to play with a controller, there's only so far in the game I can get. You perform all kinds of favors for the Disney characters, but eventually they want you to do something inside an attraction, and I'm not up for the frustration, so I'm blocked from continuing. Eventually I'll be blocked from finishing the game completely and won't be able to finish at 100%, but that's okay. In the meanwhile it's a fun way to visit Disneyland in these COVID times.
Even if my avatar in the game looks creepy as hell.
Posted on May 16th, 2021

Feeling lost? Feeling that the internet has let you down? Want to be let down even further? Well have no fear... because an all new Bullet Sunday starts... now...

• BREAKING NEWS! Holy fucking shit... CANADA DOESN'T EXIST, y'all...
I KNEW IT! THANKS FOR THE LIES, NASA!!! This is Antarctica all over again!

• It's a Dip! I had Wavy Lay's potato chips and Rold Gold pretzels with my grandma's dip for breakfast. AND I DON'T NEED YOUR JUDGEMENT! Anyway, here's the non-recipe for the dip ("non-recipe" because it's all to taste, and there aren't measurements I've ever used because I start with small amounts and add more as needed by dipping a chip to taste test as I go)...
One brick of Cream Cheese, set out to soften.
Two heaping tablespoons of mayo.
A splash of lemon juice (to taste).
Garlic Powder or Granules (to taste).
Ground Black Pepper (to taste).
Shredded Colby-Jack Cheese (to taste).
Mash together with a fork until well-blended (yes, it looks like barf, but it tastes amazing!)...
Now, my grandmother used a splash of Worcestershire Sauce (to taste) instead of the Colby-Jack, but when I became a vegetarian, she made a separate bowl without it because Worcestershire contains anchovies that I don't eat. It tastes great without, but something was missing. I tried adding a lot of different spices and other stuff to try and replicate the original and was about ready to give up… when my (now-ex) girlfriend said that it would be good with cheese in it. So I tried all kinds of cheeses… but it was Shredded Colby-Jack I liked best. Medium Cheddar is also very good. Yes, yes, I know it looks awful… but this is my most favorite dip ever.

• Hello Victor! I was recently re-introduced to the theme song from Hulu's Love, Victor, the sequel series to Love, Simon...
Such a pretty pop track. A little surprising that it's so short! Two minutes and forty-eight seconds is all you get.

• Arena! Wait... Magic the Gathering: Arena was released for iPhone back in March and nobody told me?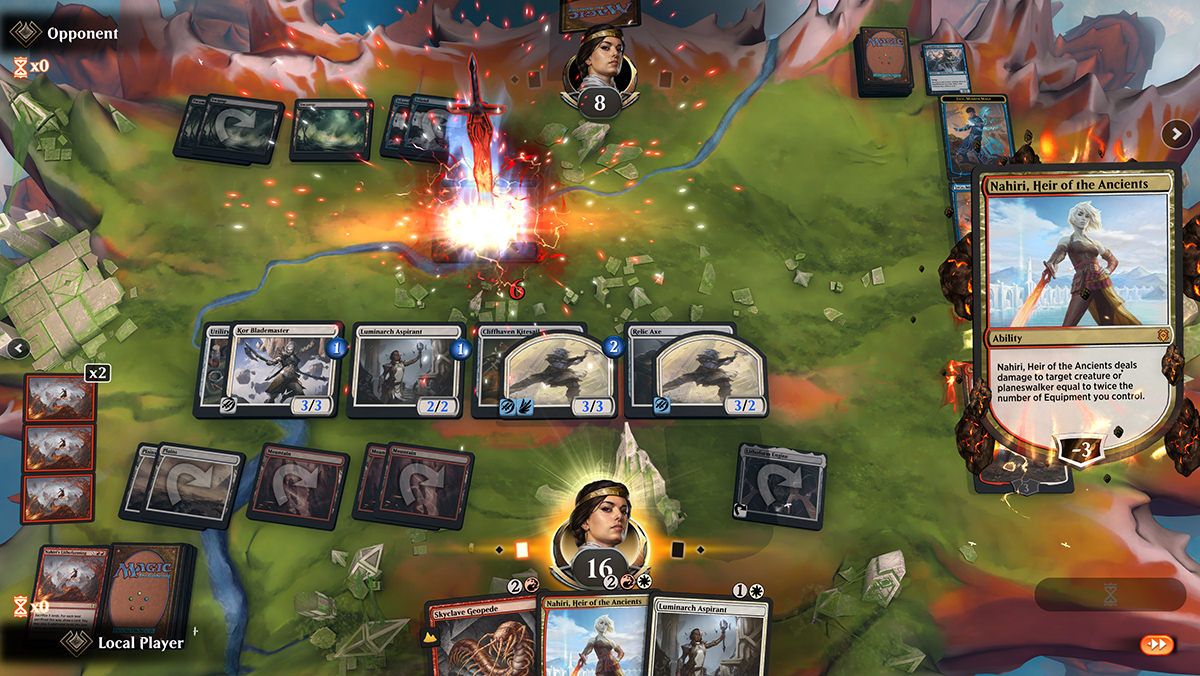 It looks and plays beautifully. And, unlike Magic The Gathering Online, it seems more geared towards casual play. But do I really want to get back into the game that financially wrecked me in the early 90's? Turns out it's actually not that expensive to play... IF you're content to grind your way through games to earn coin. If you just want all the good cards right away, then you'll have to spend real cash. I barely have time to play a game of Minecraft Dungeons each day. But maybe a quick game of Arena before bed is in the cards for me? Guess I'll have to tap my land cards to find out.

• DEER! I constricted the event trigger area for my back yard to just my patio because it was being triggered by raccoons too often, but a neighbor told me that the deer are back, so I extended it. And, sure enough, they wander by every day in the early morning. If you look closely, you can see some out in the field in addition to the one that walks across my back yard...
I don't know where they come from or where they go, but they graze in the field then leave. Really hope they don't get hurt... wherever they go.

• WHAT! Wait... Saturday Night Live is funny again?
Keegan Michael Key was the guest-host, and this disturbing take on The Muppet Show was funnier than it should have been given the violence against a Muppet...
Dang. Poor Statler! Serves him right, I guess?

• FUCK! The fact that people are THIS stupid should not still surprise me. But here we are...
Oh yeah! Because I just LOVE wearing a mask! We all do! Just LOVE it!
The CDC saying that fully-vaccinated people don't have to wear masks indoors is fucking stupid too. It's supposed to incentivize people to get vaccinated. But all it's actually going to do is cause anti-vax dipshits to lie and say they're vaccinated so they don't have to wear a mask any more... which is something they never wanted to do in the first place. Well, I'm fully-vaccinated. But people who are vaccinated can still get COVID and may not know they have it because their immune system has been programmed to attack it... which means they can still pass it to others. So I'm going to continue wearing my fucking mask inside public places so I'm doing my part to keep COVID deniers out of the fucking hospital. You know, in case I get a heart attack and need to be in the hospital or something. Jesus Christ. The people most pissed off about COVID precautions and restrictions ARE THE PEOPLE RESPONSIBLE FOR MAKING IT LAST SO LONG! Hope you break a dick.

And I am done. No more bullets for you! (which is probably a good thing given my rage level right now).
Tags:
Bullet Sunday
,
COVID Deniers
,
COVID-19
,
Deer
,
Food
,
Gaming
,
Music
,
Recipes
,
Saturday Night Live
,
Television
,
TikTok
,
Video Games
,
Videos
Categories:
Bullet Sunday 2021
,
Food 2021
,
Music 2021
,
Television 2021
—
Click To It:
Permalink
—
4 Comments: Click To Add Yours!
Posted on April 25th, 2021

Life sucks, but don't expect a reprieve from the suckage THIS Sunday... because a Very Special Technology All-Fail Bullet Sunday starts... now...

• Mojang! The only video game I want to play lately is Minecraft Dungeons. It's a fun dungeon-crawler that's accessible to play because the difficulty is selectable for each level. You can go harder than your character-power if you want a challenge... or easier if you just want something to do that won't stress you out. In lieu of a LEGO dungeon crawler, it's exactly what I need...
EXCEPT... I bought it for Nintendo Switch so I have the option of playing it on my television or taking it with me as a portable. The problem is that Mojang did a shitty job of the Switch conversion, so it's jerky and rough if things get even a little bit intense... especially on a television. This is absurd. FAR more complicated games, like Zelda: Breath of the Wild and Diablo III, don't have this problem. Bad enough that Mojang did such a poor job... but to not allow players to decrease resolution and frame-rate settings so they can have a playable game is kinda unforgivable. With the new DLC packs I just bought, it's even more critical that Mojang get off their asses and improve the translation for Switch or, at the very least let us turn the specs down so it plays well.

• Mojang Deux! And while we're at it... why does Minecraft Dungeons crash so often? It happens most when I am playing the Daily Trial, which means all the parameters change when I have to restart and begin the level all over again. That SUCKS. Let me go back to the saved game so I can keep going! But instead it's see a Daily Trial game you like, start to play, crash, then you can't get the same game back. Also... why is the online network capabilities so abysmal? Most times when I resume a game, it wants to go back to the Main Menu so it can connect to the Microsoft Network (again), then gives me an error, then allows me on. It's almost to the point where I wish I could afford an Xbox so I'd have a platform that Mojang/Microsoft gives a shit about. Except I don't think that cross-platform saves are available (even though cross-platform playing is), so that may not even help.

• Apple Watch! Apple Watch is both genius and stupid at the same time. The main reason I bought it was to track my sleep and hopefully get better insight into how I sleep so I can get better rest. Apple Watch doesn't really do much of that, even though it's got all the sensors and crap to do all of that (it can't even keep track of multiple sleep sessions in a 24 hour period!). The Sleep app they give you is complete shit, which is why I bought the fantastic AutoSleep app for $4. It is phenomenal, and what Apple should have included. And, surprise! It will automatically log multiple sleep sessions and doesn't require you to manually set a sleep window. It's just class all the way through...
One thing I'm trying to do is experiment with going to bed earlier. Last night I decided to go to bed at 9:00pm, but Apple Watch kept me awake because the display is on. "Hey Siri, good night." — "Hey Siri, turn off the display." — "Hey Siri, how do I turn off the Apple Watch display?" — And of course none of that works because Siri is a fucking idiot. My blood pressure rising because I can't find a way to put the watch to sleep or tell it's I'm going to bed in the shitty Sleep app, I have to Google that shit on my iPhone and eventually find out that there's a "Theater Mode" that I can turn on. Jesus. For a company that prides itself on making technology easy to use... Apple sure fucked up this part. Might want to look into actually making Siri be useful.

• Ubiquiti! When my old WiFi router died, I wanted to buy a future-proof model with excellent WiFi 6 capability. I landed on the Amplifi Alien because Ubiquiti has such an amazing reputation. It was $380, but I figured it would be worth the insane investment if I could hang onto it for 5 or 6 years...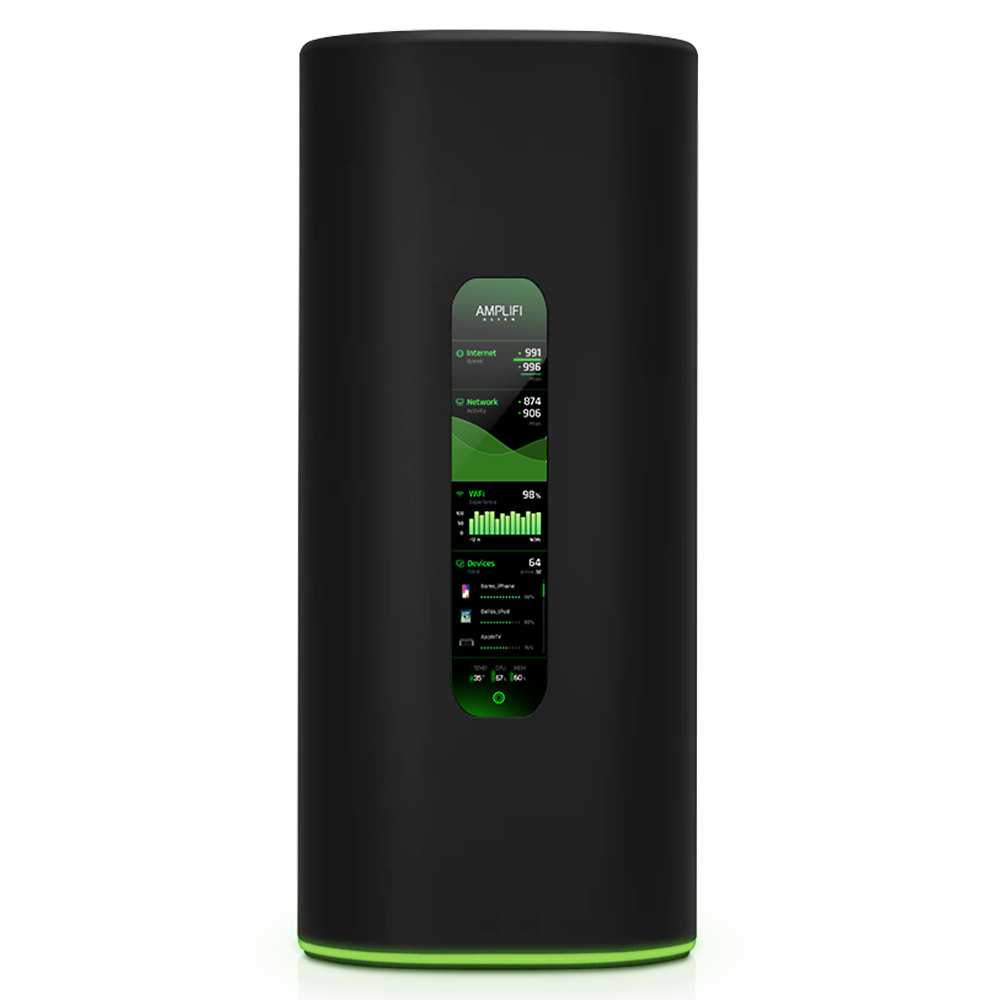 Turns out that NOPE, it really isn't worth the money. Mostly because the built-in firewall is total shit, and there's no way to do the most simple shit like blacklist IP addresses or block countries or anything. THREE HUNDRED AND EIGHTY DOLLARS AND YOU CAN'T BLACKLIST AN IP ADDRESS?? Jesus. What a fucking turd of a router. What's worse? You can't add a third-party device like a Firewalla because it's not compatible with the Alien and, of course, the Alien has no configuration options so you can make it compatible. Thinking of buying a new WiFi router? Avoid the Amplifi Alien at all costs. Overpriced trash with minimal configurability and a pathetic feature set.

• Samsung! I am still feeling very raw that my seriously expensive Samsung television died after just five years. And the fact that there are NO repair parts available and I have to go to the secondary market in order to find them... at a highly inflated price, of course... is typical of a manufacturer who counts on their products being disposible. They want them to fail so they can sell you a new one. Well, I may be having to buy a new television, but it sure as fuck ain't going to be from Samsung.

• PARAMOUNT+! When CBS became Paramount+, there was a special offer to go ad-free for the price of ad-enabled if you bought a year. I did it, because there's a lot of stuff on the streaming service I liked. Problem is? A lot of their older stuff WILL NOT STREAM. New shows? Yes. Old shows? Rarely. Sometimes it will work on a laptop, iPad, and iPhone if you have no ad-blocker, allow pop-ups, don't use a VPN, and turn off every conceivable protection to your network. But even then it's a crapshoot. But here's the thing... it NEVER works on my AppleTV. Old episodes of Ink Master or Drag Race or whatever? NOPE! And it's so fucking stupid. I don't have to turn off all my protection shit when I stream from Netflix, Discovery+, AppleTV+, Hulu, Amazon Prime, Philo, or any other service I use all the time... only Paramount+. What a bunch of fucking assholes. And OF COURSE when you write to their customer support they have you jump through hoops that don't do shit. If ALL MY OTHER streaming services work, maybe it's YOU. If new shows from your network stream fine, but old shows don't, maybe it's YOU. I will not be resubscribing when my year runs out.

• QNAP! This past week QNAP, the makers of my NAS (Network Attached Storage) had some kind of vulnerability which allowed malware/ransomeware hackers to install a program on everybody's NAS drives which encrypted all their files. The only way to get your files back is to pay $500+ to the hackers and they would give you the encryption key. I didn't pay them shit because I have redundant offline backups of all my data (which is harder than it should be because QNAP has a shitty, SHITTY fucking backup app)...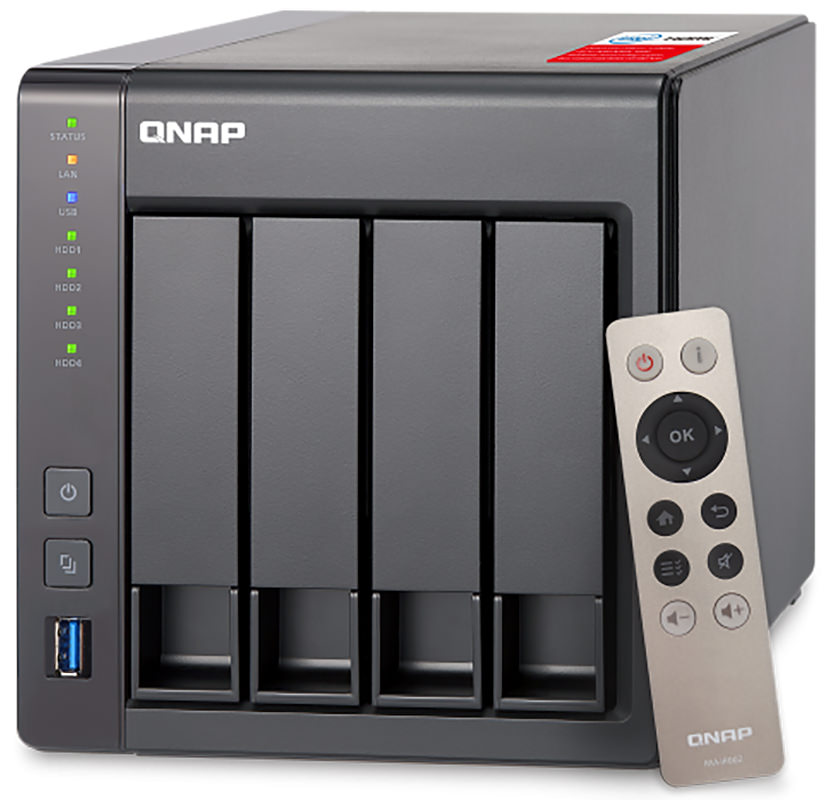 I just deleted all the encrypted files and replaced them with the original. No big deal. After that, I installed a bunch of new stuff on my NAS (including a firewall) to (hopefully) avoid new problems. But here's my beef... WHY THE FUCK DOESN'T QNAP HELP CUSTOMERS UNDERSTAND HOW TO SECURE THEIR DATA AGAINST THESE ATTACKS BETTER? Everything with them is far more complicated than it needs to be, and their customers are paying the price for it. Looking for a NAS? Thinking of buying QNAP? AVOID! AVOID! AVOID!

And that's it for stuff that sucks on this fine Sunday.
Posted on June 4th, 2020

I've played Minecraft Dungeons entirely too much. And it's strange. Even my most favorite games didn't result in my playing the levels more than a couple times... but there are levels in Minecraft Dungeons which I've played a dozen times. It's just so wonderfully replayable.
It's all because the game plays entirely differently depending on which weapons you choose and what enchantments are added to those weapons. Play with a super-fast dual-blade set and it's a radically different play than using a slow but lethal hammer. In other dungeon crawlers, you would have to restart the entire game and change your class to do that. Since Minecraft Dungeons doesn't have classes, you're free to change things up on a whim. Likewise, using a multi-fire crossbow makes for a different experience than having a more powerful single-fire bow. Throw in a switch to Adventure Mode or Apocalypse Mode, and the game changes again! Fun stuff.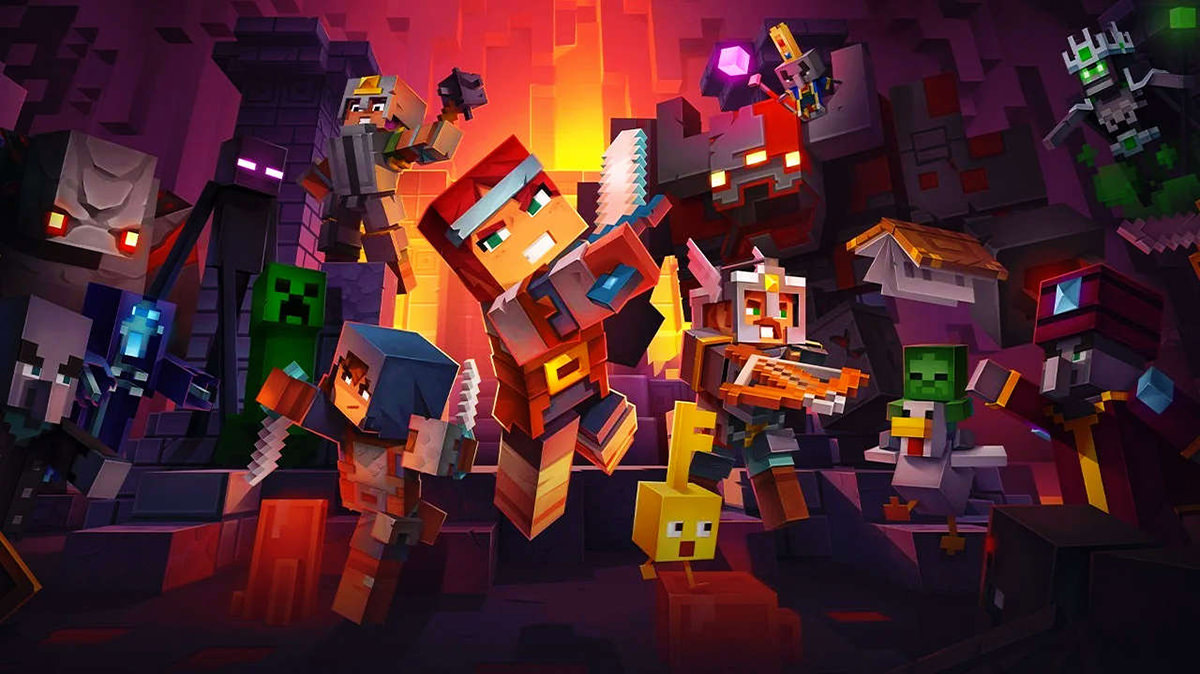 Sure beats having to listen to the same exact dialogue repeat a hundred times in Animal Crossing: New Horizons. That got really old really fast, and I'm starting to dread playing it. Kinda makes you wonder why Nintendo doesn't offer a way to turn that shit off.
But the best part? Minecraft Dungeons is going to be adding new content... including an island. So even when you're done with it... you're not.
No, this isn't a revolutionary game, but it is definitely a fun one. And the total blast I'm having replaying it? That's pretty much all that matters when it comes to getting your money's worth... and Minecraft Dungeons costs $20 on my Nintendo Switch, which makes it an even bigger bargain.
And now? Back to "Creeper Crypt" for me.
NOTE: I should mention that Minecraft Dungeons has major issues on Switch once you reach higher levels with lots of enemies on the screen. Skipping, stuttering, crashing... it's pretty bad. Apparently even high-end PC's and Xbox have the crashes, so I guess I'll take the slowdown-stuttering if it means I can undock my Switch and take the game with me.
Posted on May 26th, 2020

Today was not a great day.
The brain rewiring I've had to learn in order to deal with my dyslexia falls apart when I'm tired or stressed or upset, and today I was all three. This makes reading a challenge... but also creeps into my ability to speak properly when things get really bad. Today I had multiple times where I couldn't find my words, something that hasn't happened in years. It's frustrating. It's embarrassing. It's just plain tough to deal with.
It's the pandemic. It's the easily debunked conspiracy theories. It's the politics. It's the uncertainty. It's the inhumanity. It's the lack of empathy and kindness.
It's a woman in Central Park weaponizing her white tears in a staged 9-1-1 call in an attempt to "kill via police" a Black man who had the audacity to ask her to obey the law and please leash her dog.
It's all of it. It's everything.
The world we have right now is not conducive to my living in it, and I honestly don't know what I can do about it. Probably nothing.
But I gave it a try when I bought Minecraft Dungeons from the Nintendo Switch eShop.
After all things LEGO, my favorite genre of video game is dungeon crawlers. I love the exploring and discovery and secrets and, of course, battling monsters for loot. The Diablo trilogy... the Baldur's Gate games... even the cutesy RPG crawlers like Fire Emblem, Trials of Mana, and (of course) the myriad of Final Fantasy games... I enjoy them all (and it's thanks to the first one I played, Dungeon Master on my Atari ST computer).
And while I don't play Minecraft, I was intrigued when I found out we were getting Minecraft Dungeons because I could use a fun dungeon crawler right about now.
The game starts out pretty simplistic. Exploration is curbed as you learn to fight enemies and follow the linear path laid out before you. At the mid-point of the game, things become more challenging and, if I'm being honest, a lot more fun. There's more to see, explore, and do, and the enemies no longer roll over and die at the sight of you. I've likely got another hour or two of gameplay left, but right now I'm digging it because I'm having to put a little more thought into how I'm approaching a level. Would have been nice if they started here, but it's all good.
I'm not anticipating things getting absurdly difficult, but I'm guessing the end won't be a cake-walk either. Apparently once you beat the game you can replay it at a higher difficulty, so that might be fun. And since the maps are (reportedly) procedurally-generated, it might be a slightly different experience, which is nice.
If you've played Diablo, you've pretty much played Minecraft Dungeons. The similarities are striking, even if the visuals are radically different. Mojang Studios used the same 8-bit blocky graphics they used for the original Minecraft, but they're really pretty and polished in this game. Sure, sometimes it can be annoying because it can be tough to get a bead on things quickly, but overall I really enjoy the aesthetic they dreamed up (and would probably appreciate it even more if I was more familiar with Minecraft).
Another departure from this Diablo clone is the class and weapon enhancement system. As in, there isn't classes and weapon enhancements can be recovered and redistributed as you upgrade your weapons. Being able to define and change your play style by not having to commit to a character class is simplistic and unrealistic (in context) but I rather like it. And you're not going to hear me complain about being able to transfer enhancements (or "enchantments" as they call them) to new weapons I like.
Right now I'm playing solo, but Minecraft Dungeons allows for 4-player co-op, which is something I'd really like to try. It seems like the entertainment value from multi-player would probably allow me to more easily gloss over the shortcomings of a simplistic game like this. The problem is that I can't cross-play with my friends who are playing on a platform other than another Nintendo Switch. This blows and, when I searched for it on the internet, I found that Mojang Studios is planning on providing a free update that will allow it. Since the only other people I know playing this are not doing so on a Switch, I guess I just have to be patient and hope that they aren't bored with the game by the time cross-play is released.
Ultimately I like this game. It feels like it's going to be a bit short and lacking the complexity I usually enjoy in a dungeon crawler, but it's also just $19 so at least it's priced accordingly. The fact that it's essentially a LEGO video game with different visuals is the real draw for me, however. In a time when the Real World seems like a void of despair from which I can never escape... being able to escape into Minecraft Dungeons is a welcome distraction.
Posted on April 13th, 2020

I had big plans for today's post but I just can't Monday today. Everything that could possibly go wrong went wrong, and I just need to plug into Animal Crossing: New Horizons for a few hours and decompress.
And speaking of Animal Crossing...
My terraforming efforts to reshape my island into something I can live with is proceedingly nicely. This is an island map that I drew up last night in order to plan how everything fits together and so I could figure out where all my residents and buildings have to move...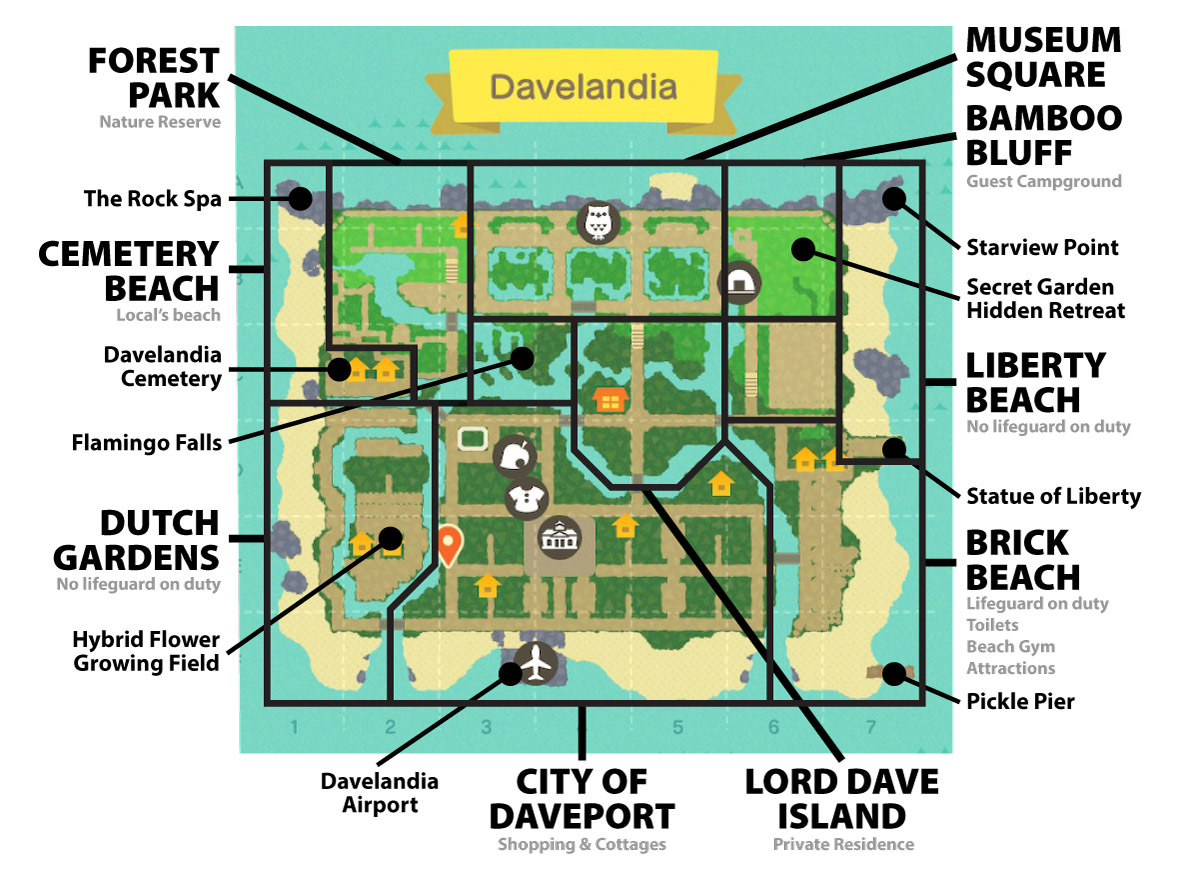 I was originally going to build a literal Disneyland... which you can kinda see from the arrangement of my map. But without a train to circle it all, the endeavor seemed pointless so I went my own way...
City of Daveport was Main Street
Lord Dave Island was the "Hub"
Brick Beach was Tomorrowland
Dutch Gardens was Adventureland
Cemetery was New Orleans Square ("Liberty Square" in WDW)
Museum Square was Fantasyland
Forest Park was Frontierland... etc.
And my original inspiration (which is actually "Magic Kingdom" from Walt Disney World)...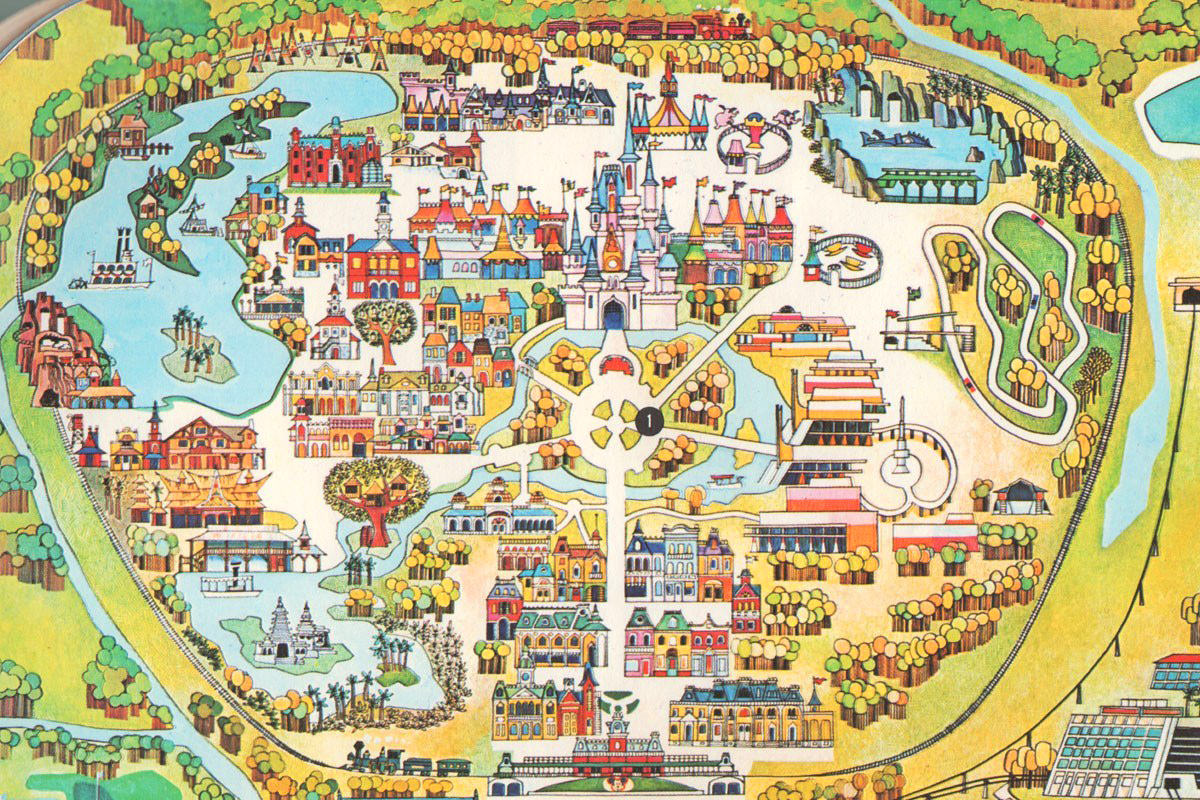 It's changed quite a lot since my original idea. You can still kinda sorta see where it was though.
And, with that, I'm off to Fantasyland. Or, er, "Museum Square" as it were.
Posted on April 12th, 2020

I MAY BE GOING INSANE IN ISOLATION, BUT DON'T THINK THAT WILL STOP ME FROM BLOGGING... because an all new Bullet Sunday starts... now...

• Live? From New York! I am continuously impressed with the many television shows that have been carrying on during quarantine... namely the late-night shows like Trever Noah, Stephen Colbert, Samantha Bee, Jimmy Kimmel, and Jimmy Fallon. What was unexpected was that Saturday Night Live would do a show. I didn't find it particularly funny overall, but I was impressed that they managed to do it at all. The best part was the opening credits where they even got the band in on things before Tom Hanks' monologue...
The most successful bit was Weekend Update which doesn't really require direct interaction... and they even got Alec Baldwin to reprise President Trump as a call-in. Pretty great. The most surprising bit was a tribute to longtime SNL music coordinator Hal Willner by cast members past and present. Yet another person having fallen to Coronavirus-related health problems. Thanks to all the shows that are carrying on for continuing to entertain us during these strange and difficult times.

• Quarantine! Every. Single. Day. I wonder what it would have been like if the Coronavirus pandemic had happened while I was taking care of my mom. I'd like to think that something positive could have come of it...
Maybe at the beginning of mom's decline it could have. But near the end before I had to find a facility to care for her? I cannot fathom it. There's just no way. And if the outbreak had happened while she was staying at the hospital or at the facility? I honestly don't know. All I doo know is that I wouldn't have been able to visit. Heaven only knows if she would have survived this, because both places are hot-spots for outbreaks.

• Animal Cursing! I usually don't have a lot of time to play video games. Even in quarantine I have television, social media, work, housecleaning, and chores that need to be done. But ever since Animal Crossing came along, all of that has been taking a back seat to working on my island. I'm resculpting the landscape. I'm decorating my house and the exteriors. I'm crafting tons of junk to make my island exactly how I like it. Problem is the "Island Designer" tools are total fucking insanity to use. I thought the regular tools were bad... I seriously had no idea. The Island Designer tools are absolute shit. Wherever you THINK you're aiming, you're really not. Sometimes while paving pathways my character will randomly flip a 180º and hit BEHIND me. WTF?!? I keep thinking that surely I'll get the hang of it, but no. You can't get the hang of it. Add to that the stupid-ass "Bunny Day" bullshit that's plaguing the game lately, and I spend a lot of time resisting the urge to scream obscenities at my television (which I would except it scares my cats). But the worst thing? Finding out that where you placed stuff when the game was first starting is not where you want it once you get playing. All my houses and buildings have to be moved (1 day a piece), you can't move the Resident Service Center at all, and all my bridges have to be demolished (1 day) then rebuilt (1 day)...
It's going to take forever to get everything straightened out. And... um... don't mind my Bunny Day dress and hat. I have to do something with all those fucking eggs that are popping up everywhere.

• Cursing Again! "Supreme Court Blocks Extended Voting In Wisconsin, Forces Voters Out To The Polls"...
I mean, holy shit. The "vote" has not been representative of the people in a very, very long time. It's outright manipulated to provide exactly the results that the people actually running this country want to see. We are not free... we're governed. Sometimes governed to death.

• Mail the Vote! As you may have heard, the US Post Office is in serious crisis. Our government is bailing out all kinds of businesses, but has ignored their cries for help... probably because the Trump Administration knows that if people end up voting by mail and don't have to jump through hoops to vote, they're fucked. Washington State has is all vote-by-mail, and I haven't been to a polling station in years. So convenient to be able to vote whenever I have time instead of trading to a voting station and standing in line! If you want to help the Post Office survive, go buy a sheet of stamps. The post office is an essential service. It costs what, 55¢ to mail a letter anywhere in the country? Do you know how much it woulds cost to do that with UPS or Fed-Ex? At least $15... probably closer to $20 if the destination is in a non-business, rural location. If everybody goes out and buys a sheet of stamps, maybe we can help the USPS weather this storm. There's plenty of cool designs to choose from, including this awesome set with military service dogs!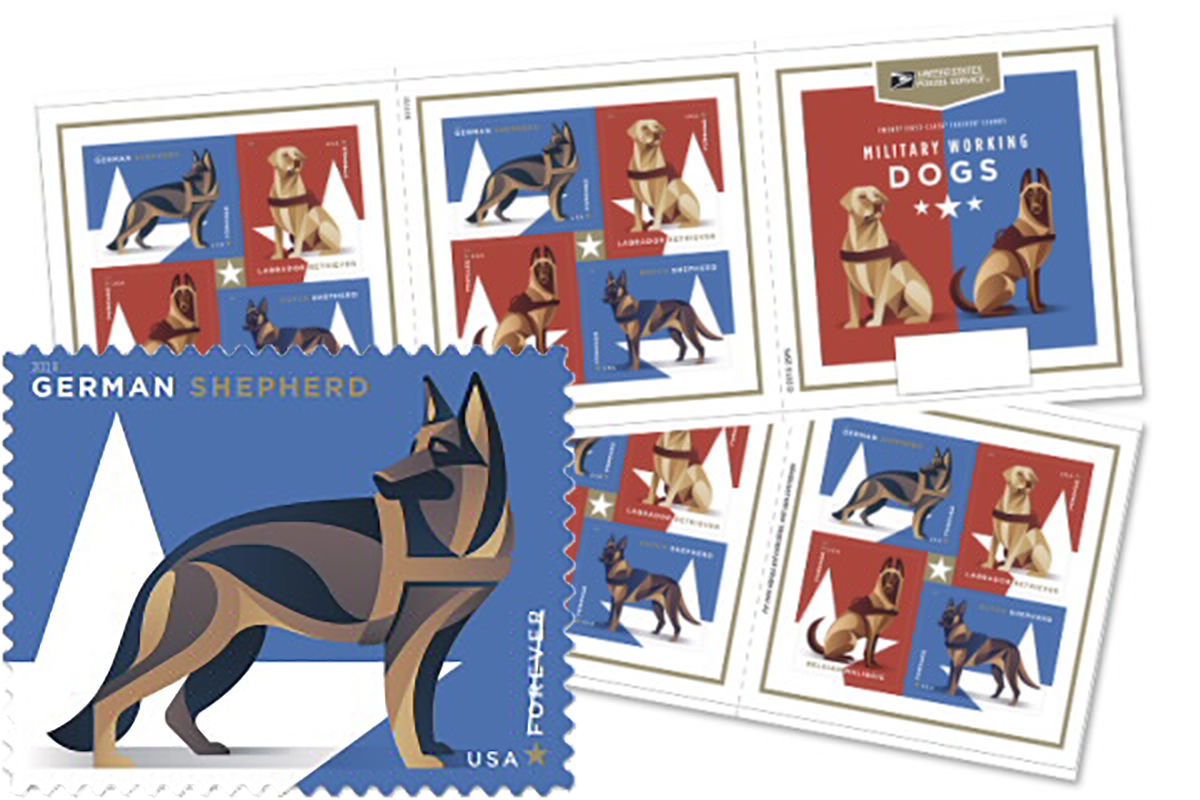 • Vegas Memories! Las Vegas is a city I visit often. I loathe to go there on my own for work because it feels like one of the loneliest places on earth to be. But it's a fantastic place to go with friends because there's so much to see and do. Usually by April I've been at least twice and end up going 5-8 times annually. This year I likely won't be going at all. It's strange how a city I both love and hate has been on my mind so much lately. Probably because I've had so many good times there when hanging out with people I care about. Right now I'd give just about anything to be pounding Long Island's and eating nachos with friends at Nacho Daddy...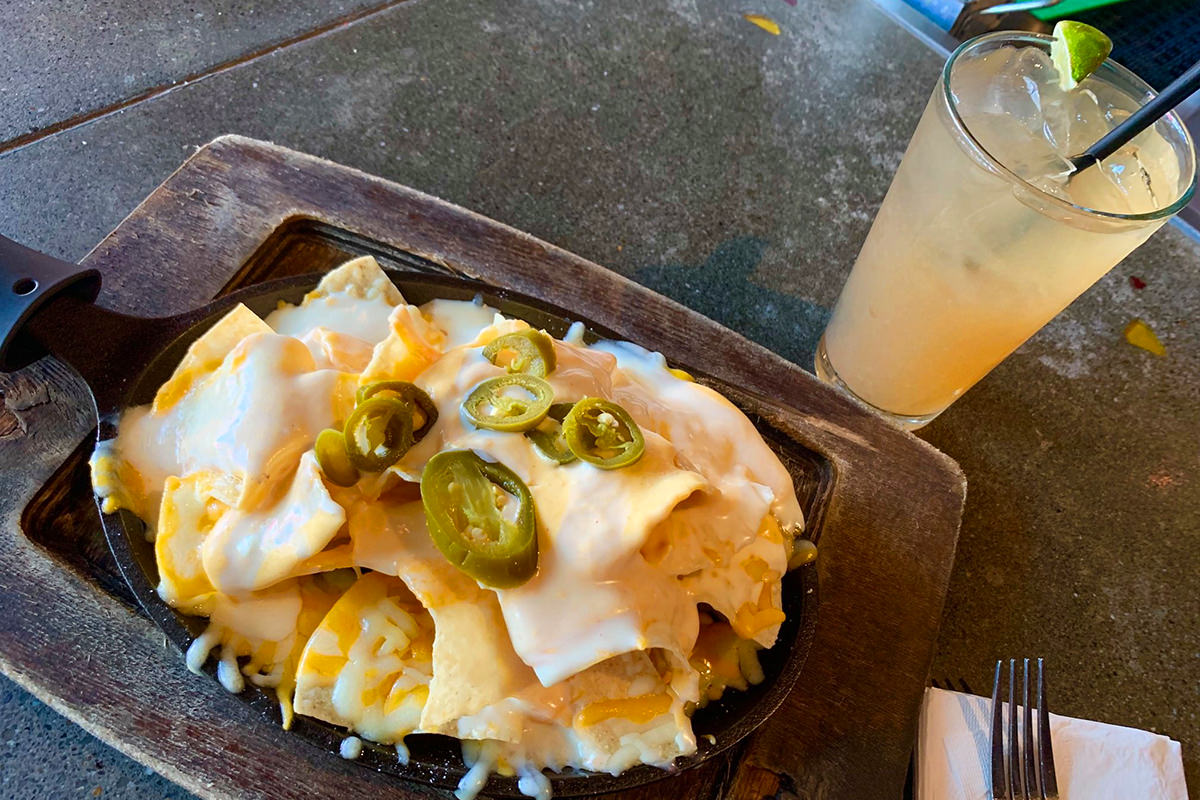 Maybe in 2021.

• Watching the Watchmen! I think I've linked to stories by David Bordwell in the past. His site provides thoughtful and interesting analysis of film, and his latest article takes a look at my favorite show of 2019, HBO's Watchmen...
A really good read... even if you have no interest in the series. Hopefully it will make you want to be interested in the series though! It really is a brilliant bit of television.

And that's my bullets for today. Come back next Sunday for more bullets you didn't know you couldn't live without!
Tags:
Animal Crossing
,
Bullet Sunday
,
Bullshit
,
Politcs
,
President Trump
,
Presidential Election
,
Quarantine
,
Television
,
Video Games
Categories:
Bullet Sunday 2020
,
News – Politics 2020
,
Television 2020
—
Click To It:
Permalink
—
2 Comments: Click To Add Yours!
Posted on March 27th, 2020

I've played all of the Animal Crossing games in the main series... どうぶつの森 (Animal Forest) on the GameCube, Wild World on the Nintendo DS, City Folk on the Wii, New Leaf on the Nintendo DS, Pocket Camp on the iPhone, and now New Horizons on the Nintendo Switch. For anybody not familiar with the series, it's essential a "life simulation" game where you live amongst animals and pass your time with activities like catching bugs and fish, digging up fossils, expanding and improving your house, and collecting clothing and furnishings to build a custom lifestyle. It's a relaxing way to spend time and forget about the world, and since the game progresses in real time, you're compelled to check in from time to time to see what's new.
The latest effort, New Horizons on the Nintendo Switch adds some important new ideas... while hampered by some really poor game-mechanics which have plagued the game since the beginning (with one notable exception, which I'll get to below). If I were rating it, I guess it would be four stars, maybe? I mean, I do enjoy it very much, but there are times it frustrates me so badly that I want to never play it again.
So let's discuss that, shall we?
This time, instead of moving into a forest (or city), you are dropped on a deserted island with the games business moguls... Tom Nook and his twin (sons? nephews?) employees Timmy and Tommy. The three of them are responsible for building and upgrading your home, selling you stuff, and pretty much run everything. All you have when you start is a tent, a simple bed, and a lantern... along with the clothes on your back. Fairly quickly Tom Nook will inform you that you no longer get the tools you need to survive... instead you have to collect tree branches and stones to craft your own. Like the bug net I made here...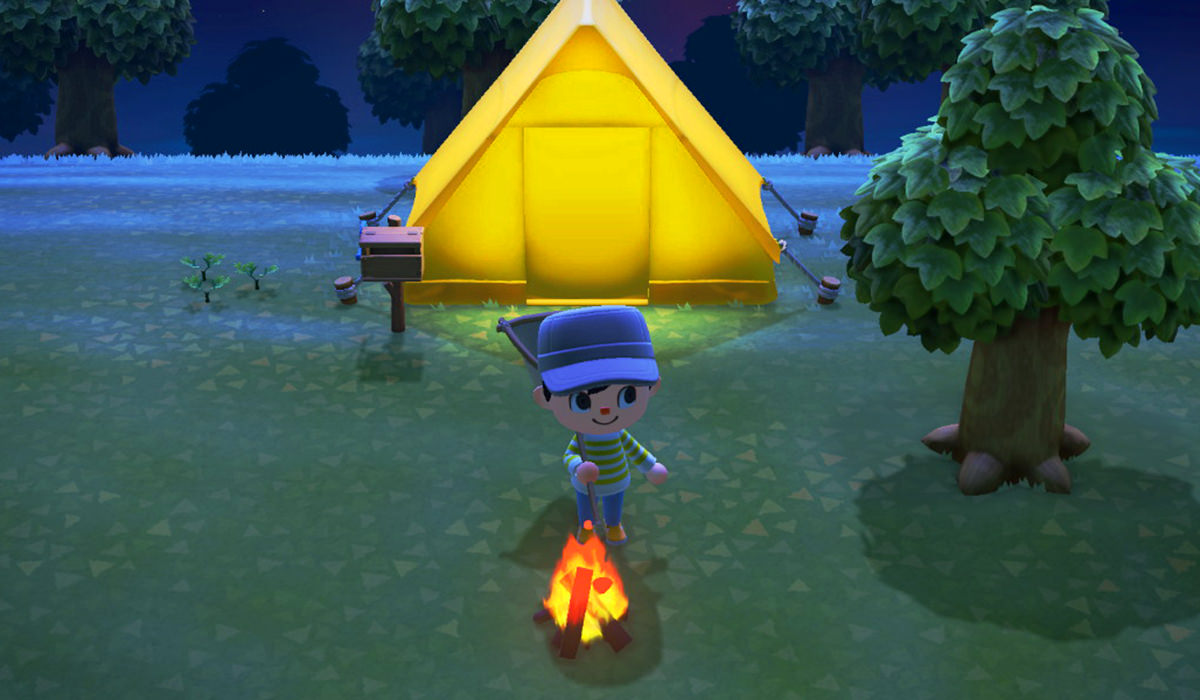 In short order you are informed that the "deserted island" will be getting two new inhabitants. For me this is a pink deer named "Fuchsia" and a body-building-obsessed ape named "Louie." Befriending them gets you advice and occasional gifts, which are much needed when you start the game.
One of the cool new features for New Horizons is the addition of the "Nook Phone." The phone has all kinds of nifty features. Like an app to catalogue all the fish and bugs you catch, your crafting recipes, and even a camera... which has surprising depth of field plus filter features for altering your images. It's a cooler way than a screen snapshot to record events on the island. Compare this image taken with the camera app compared to the screen-cap above...>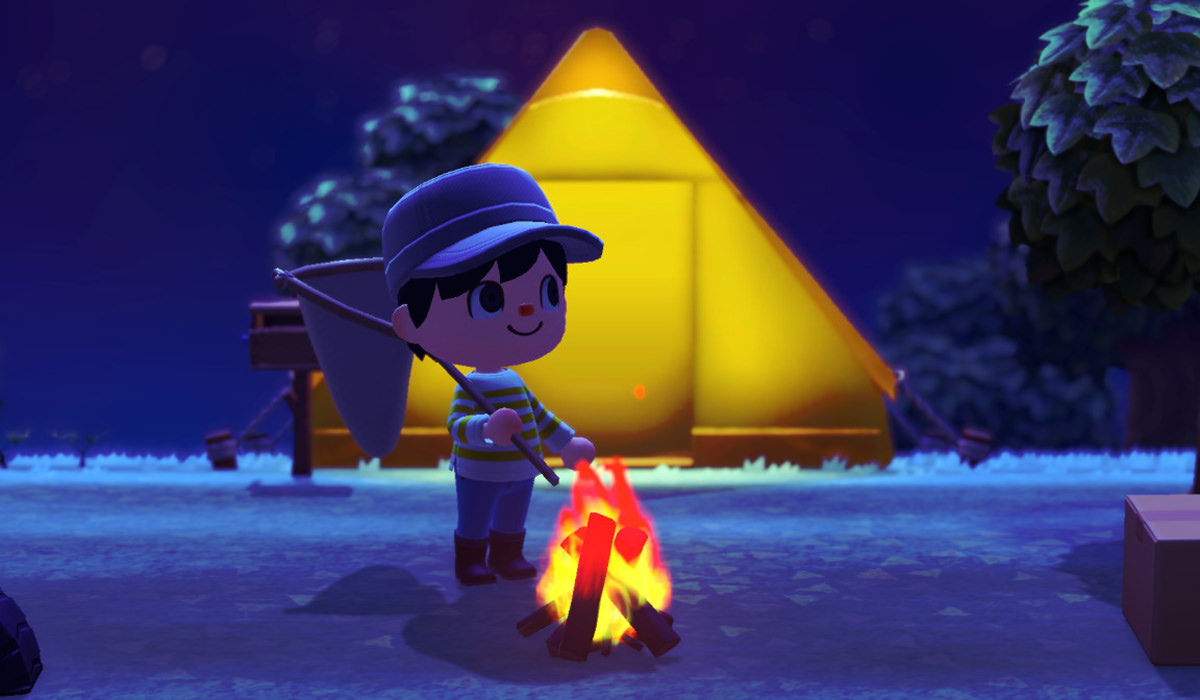 Your early days will be spent collecting bugs, fish, seashells, weeds, flowers, and the like so you can sell them to Timmy and Tommy for "bells" which is the in-game currency. You need bells to pay off your loan for the tent so you can take out a new loan for a house. You also need them to buy stuff you might need for your home. You also need to collect branches, wood, rocks, weeds, and such for crafting tools, furniture, and accessories. Here you can see me sneaking up on a snail that crawled out when it started raining...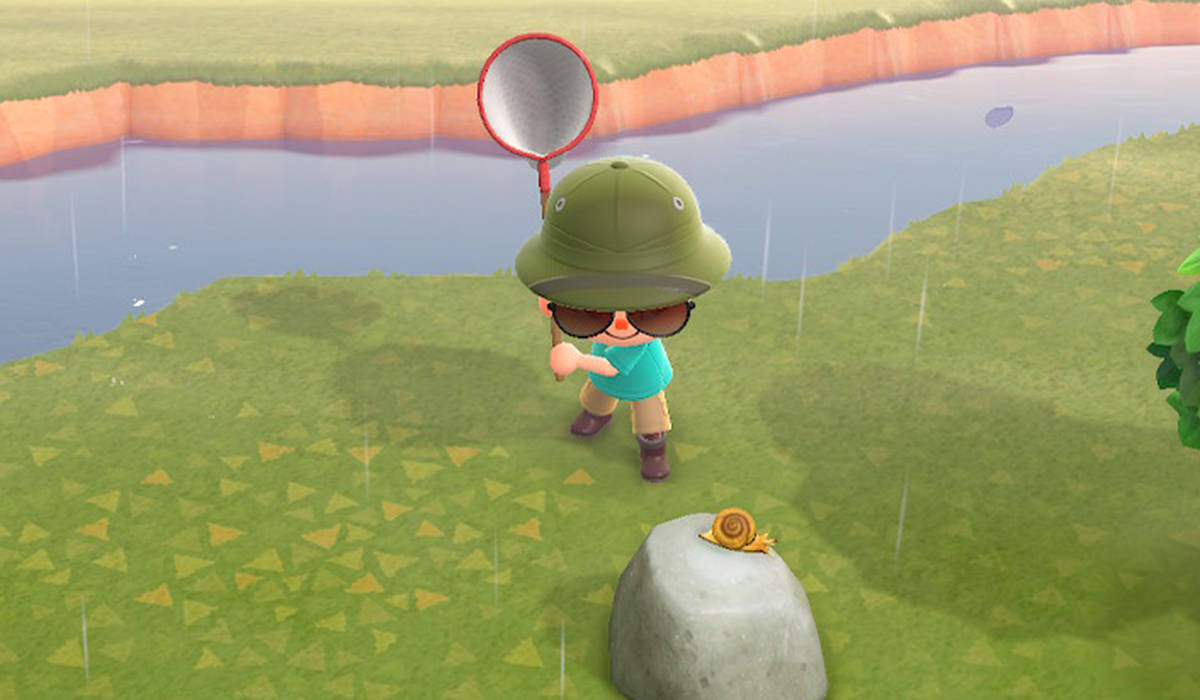 New to this game is the idea of "Nook Miles" which are earned for completing certain tasks... catching this many bugs... talking to this many neighbors... selling stuff for this many bells... that kind of thing. Nook Miles can be exchanged for upgrades, specialty items, and (most importantly) a ticket for a plane ride to neighboring islands where you can plunder its resources and raze its vegetation for fun and profit...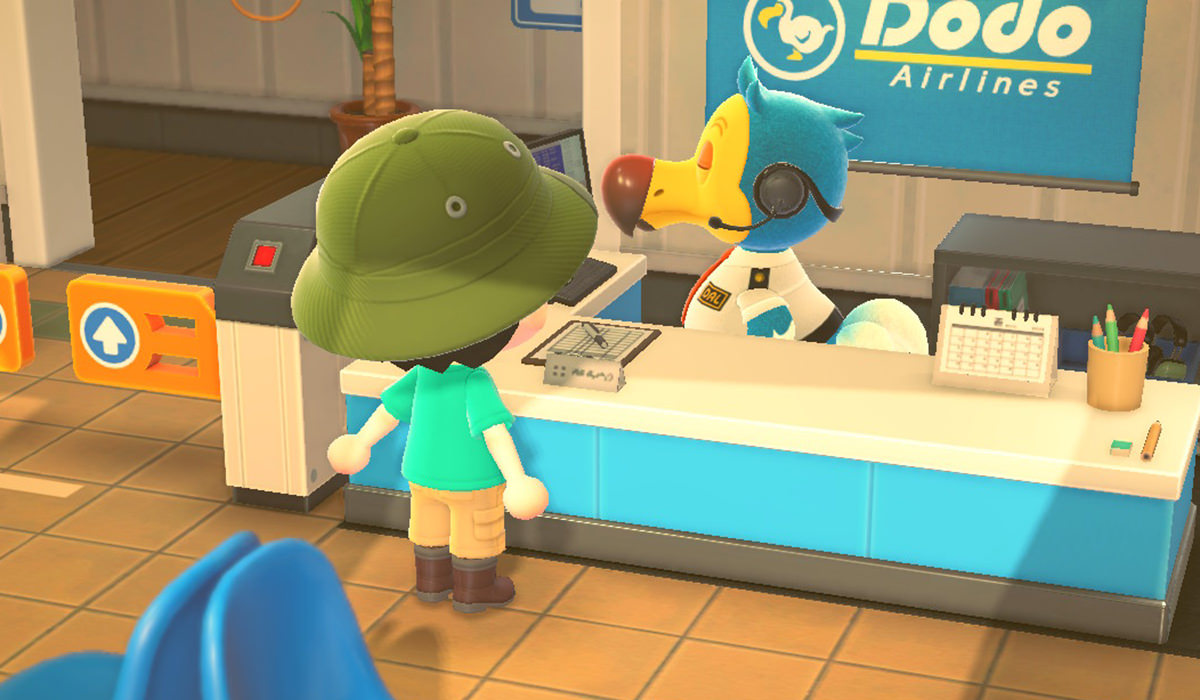 The ecological message here is really scary, albeit historically accurate. You essentially rip everything of value from the island until you are standing in a destroyed wasteland where once a beautiful island stood, all so you can improve your island...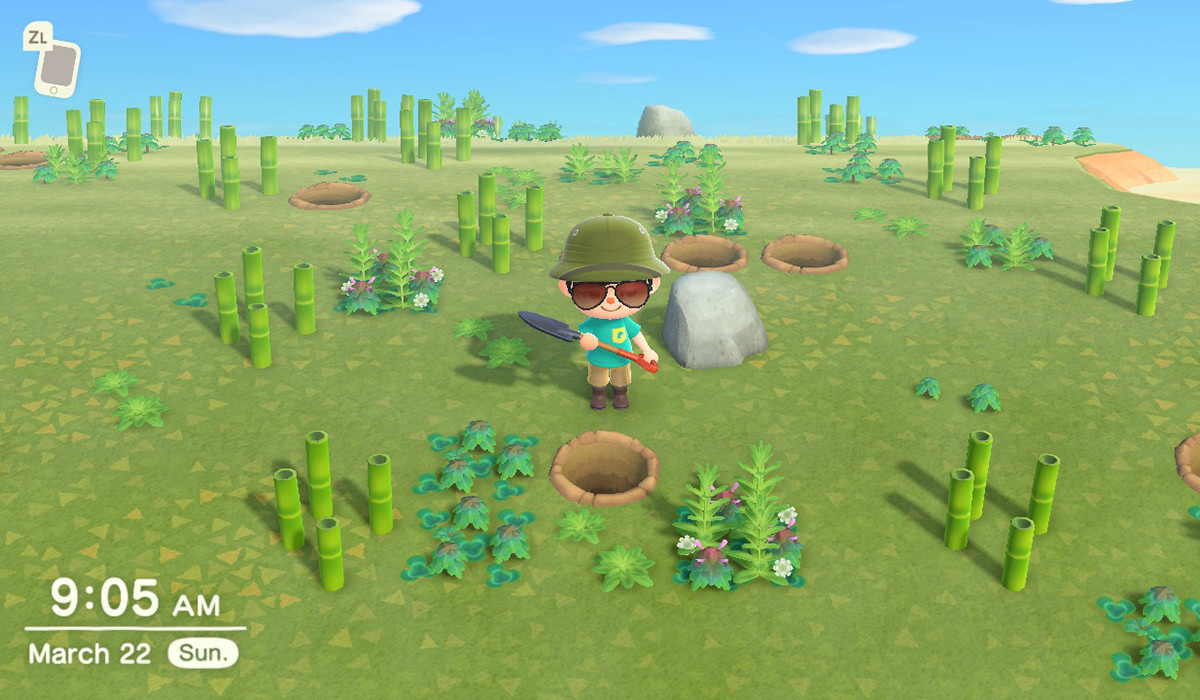 Plunder and raze efficiently enough, and soon you have the funds to upgrade from a tent to a house...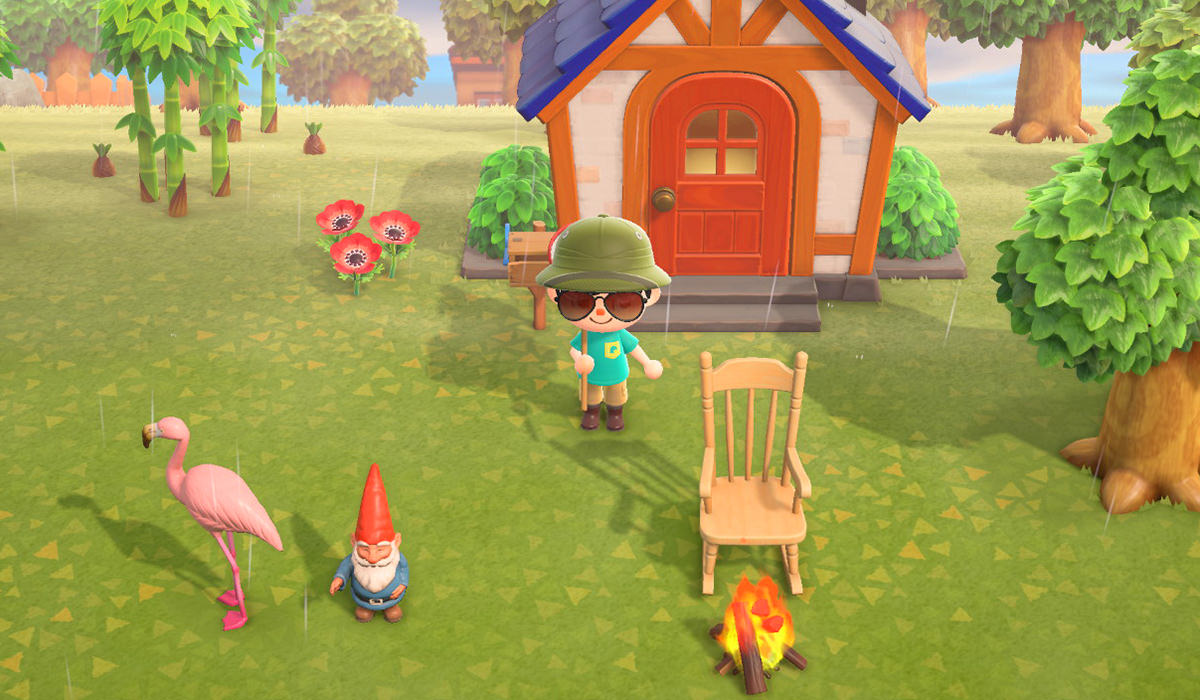 Adding more rooms to your house only takes money. Ever-increasing amounts of money. But, since you can decorate your rooms however you want, that's where the fun is...
You can add progressively more rooms to your house, with each expansion costing more and more bells to procure. Most people turn the first expansion into a bedroom. I turned mine into a big bathroom/laundry room...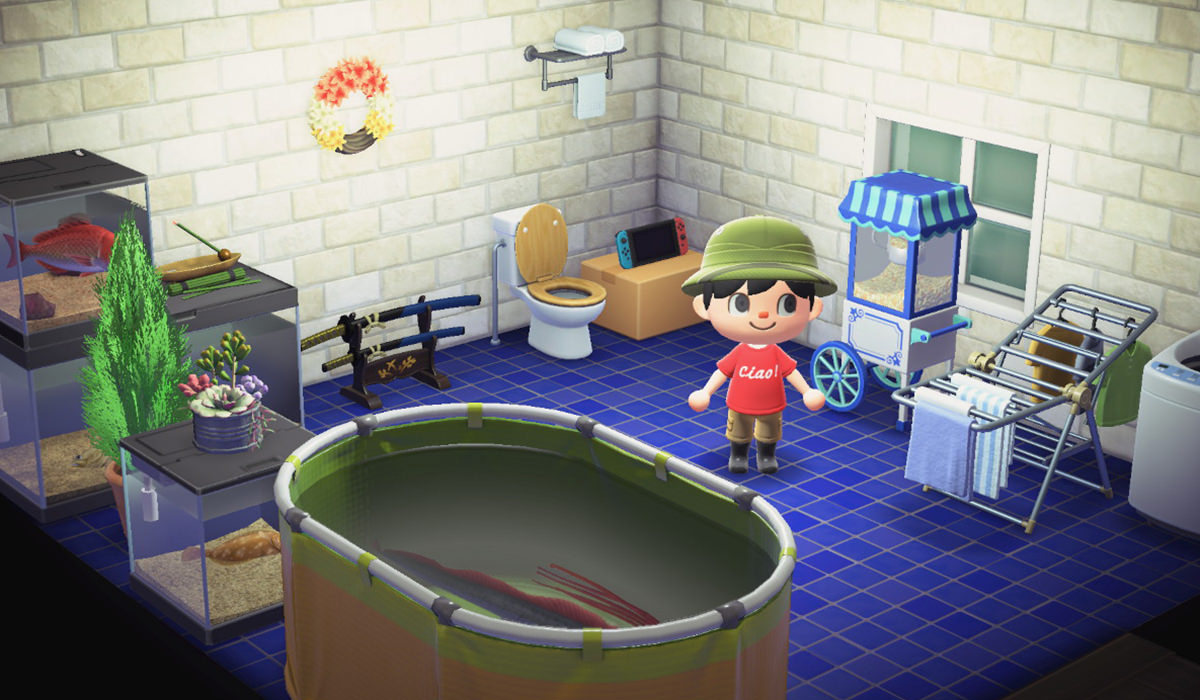 Yes, you can absolutely sit on the toilet and take a dump. It even flushes automatically when you get up! Many items have features like this. The washing machine will start up if you close the lid. The little Nintendo Switch will turn on. That kind of thing.
My bathroom is serious business. I couldn't find a bathtub, so I used an oar-fish pool. The Nintendo Switch is handy so I can play games while taking a dump. The katana swords are there to defend myself if somebody intrudes while I'm taking a dump. Don't mind the fish in the corner, I ran out of storage in my attic.
As time goes on, you'll be able to get even more buildings added to your thriving island community. Like a Resident Services Building...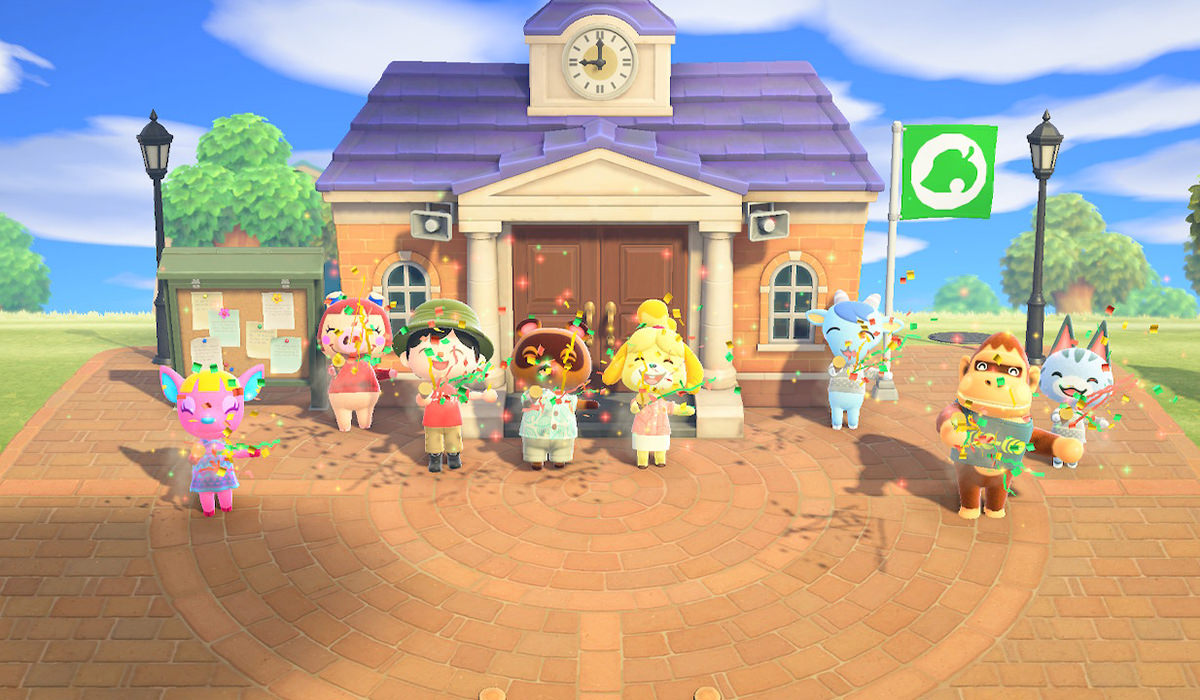 Every time a new structure is built in town, there's a celebration. But there are other seasonal celebrations to be had... including your birthday...
As time goes on, you'll be able to get even more buildings added to your thriving island community. Like a Resident Services Building...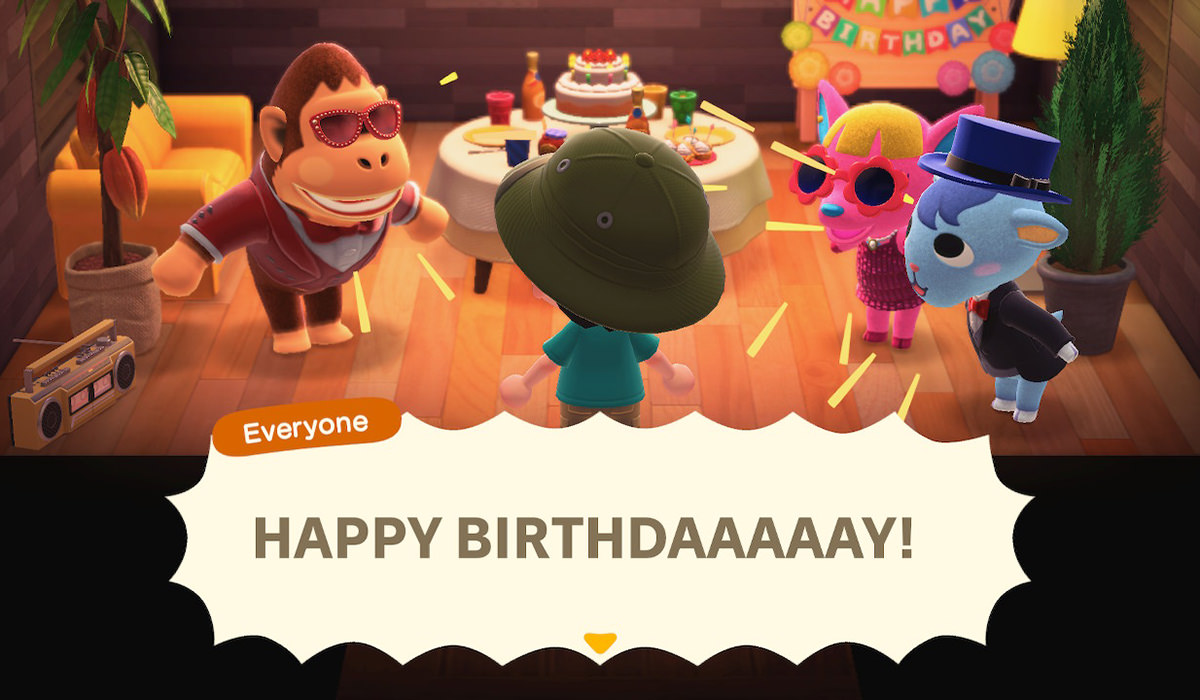 The villagers in my hood are a strange lot. The ape is obsessed with working out and injects it into every conversation you have. He can mostly be found wandering around the island with his ass hanging out...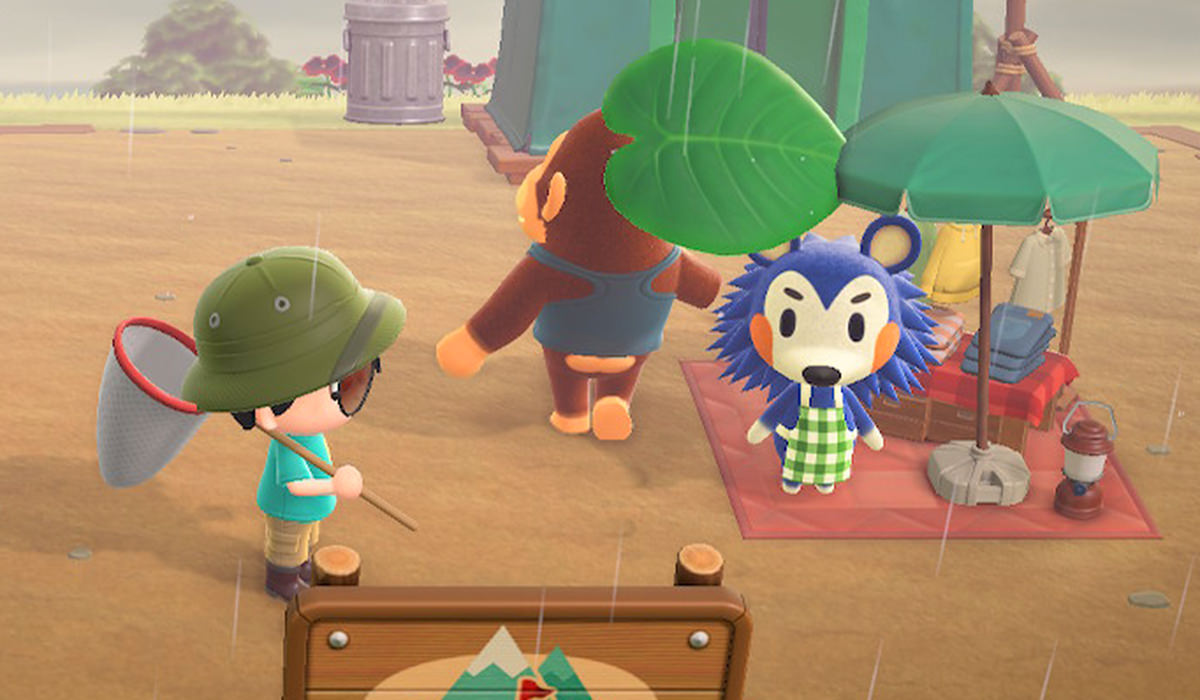 The airport also allows players to fly to their friends' islands over the internet, or have them fly to you...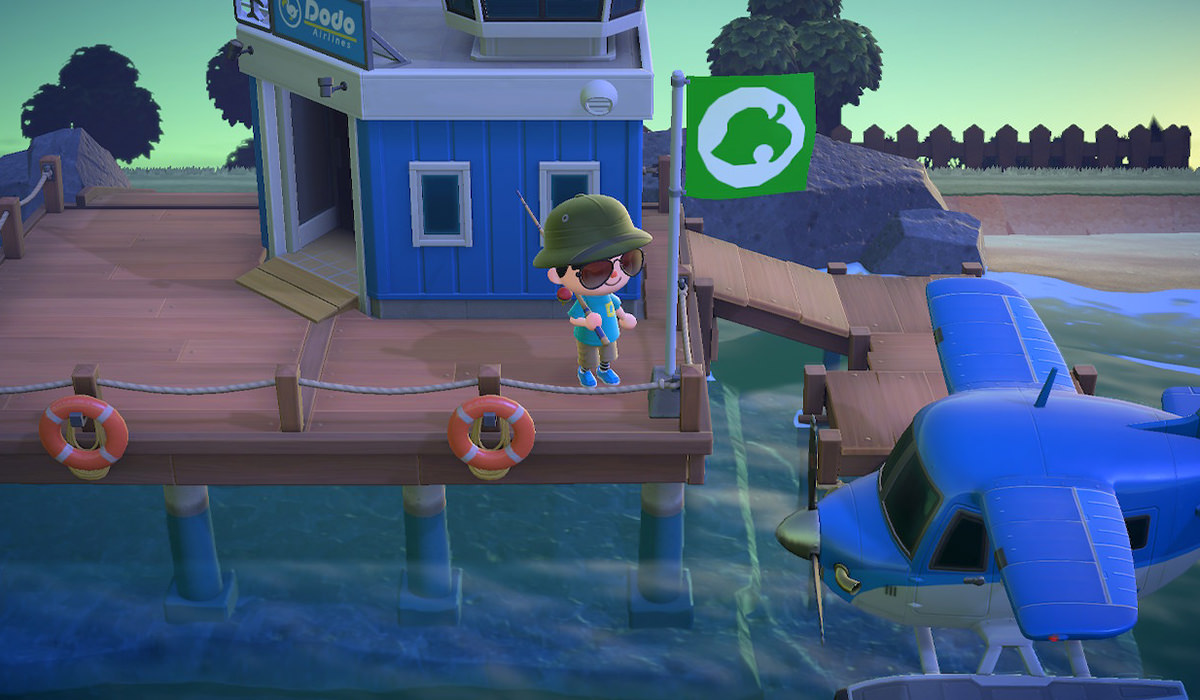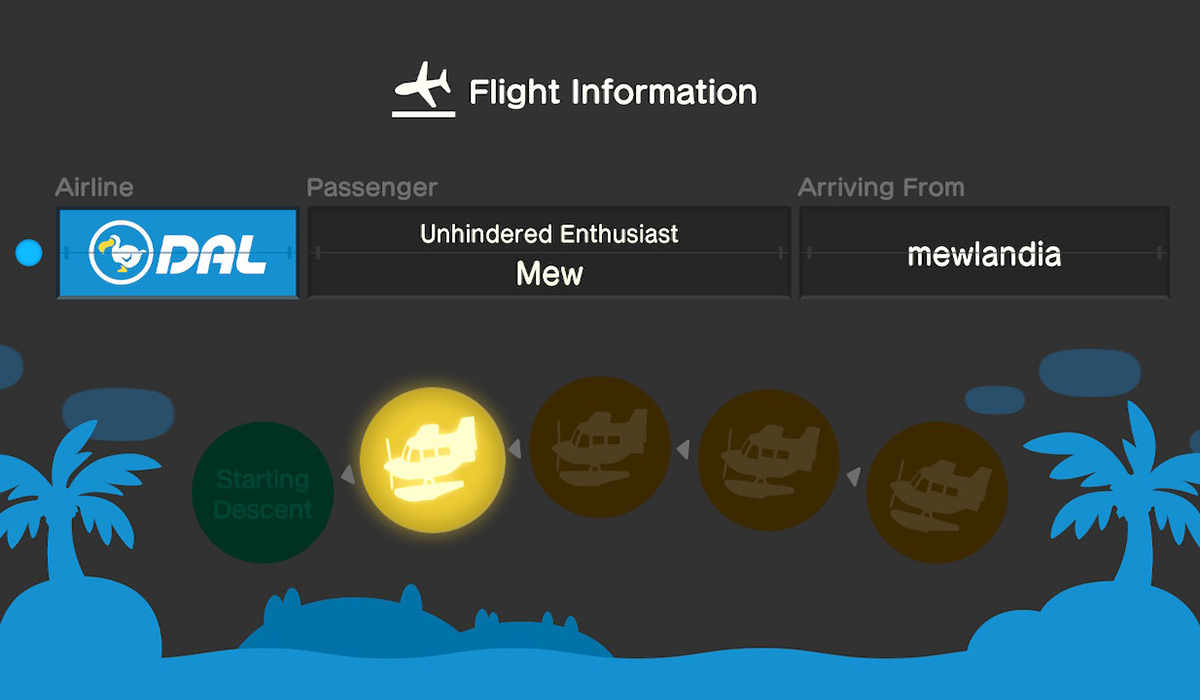 At the airport they also have a stationary rack where you can write letters to everybody that they will then deliver for you by the next day. I like dashing out notes to them because they will think you like them and give you stuff. Doesn't seem to matter what you write, they still love getting your letters. As an added bonus, I usually attach a gift of something I have left over...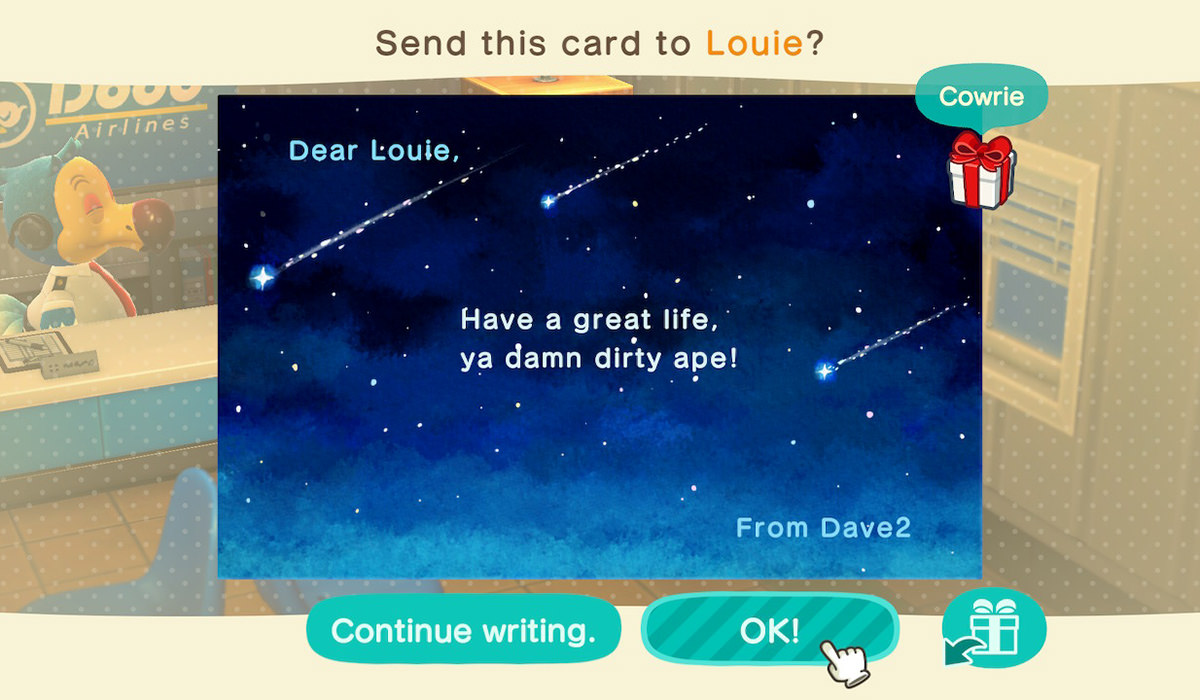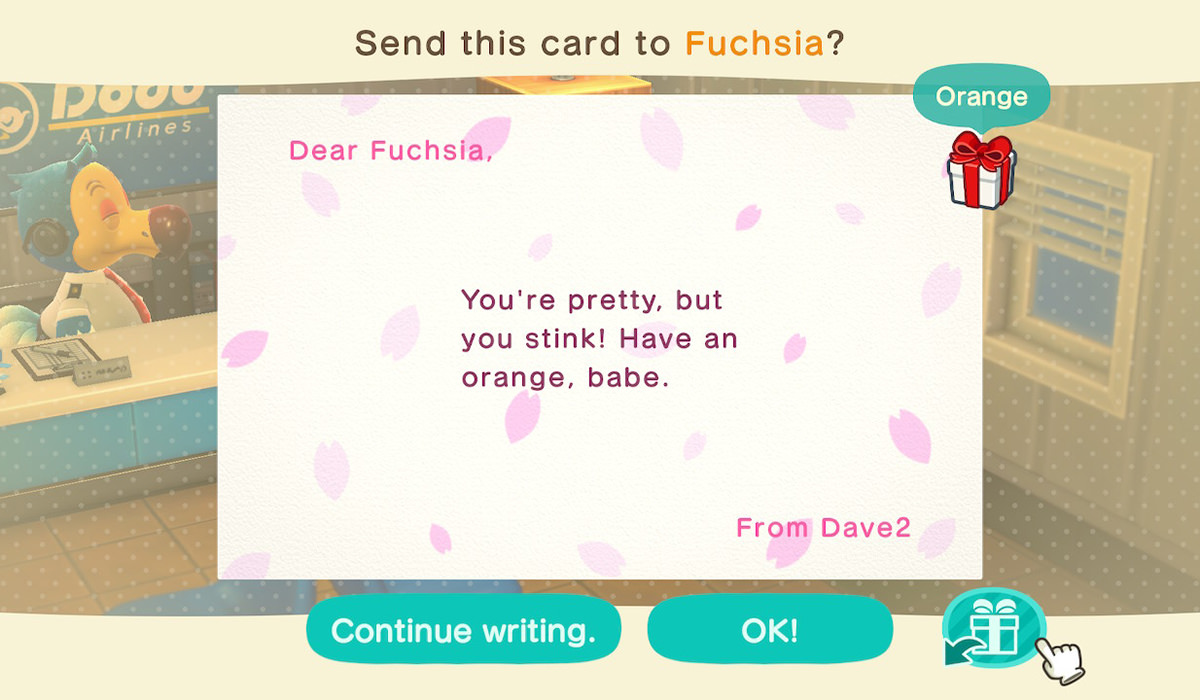 After you get rich enough and have the materials to craft enough, other animals will move to your island. I always welcome them with a warm letter greeting then do a follow-up in-person visit. Here's my letter to Sherb, who looks like he's a goat...
After a while, a stoner dog named Harvey will show up and invite you to the photo studio on his private island. And, yes... it's as creepy as it sounds. If you have Animal Crossing Amiibo statues, you can transfer them to the game and have them pose for photos with you. My Amiibo for KK Slider the musician, Timmy and Tommy the entrepreneurs, and Mabel the clothing magnate worked just fine. For whatever reason my Amiibo for Cyrus and Reese (the alpaca husband-and-wife duo who make furniture) wouldn't work. My guess is that they will eventually be added to New Horizons in the future, and will likely work when they arrive. The photo studio itself is filled with various rooms, props, and wardrobe so you can pose and create various scenarios for your pictures. I don't have that kind of time to waste, so I just photographed us in front of a brick wall...
I'm not sure how else Amiibo will figure into the game, but I hope it nets me some cool stuff.
And speaking of cool stuff, eventually Blathers the owl will come to the island to collect and catalog the wildlife and any fossils that are found. Like in the other Animal Crossing games, Blathers will build a full-on museum after you donate enough specimens and artifacts...
Don't be fooled by the building. It may be rather small on the outside, but it is absolutely massively huge on the inside... housing an entire wing for bugs, another wing for fish, and a basement full of fossil displays. It's spectacular. If the museum existed in real life, I would absolutely visit it. All the environments are great, and the way that the fossil exhibit tries to follow evolutionary patterns is cute...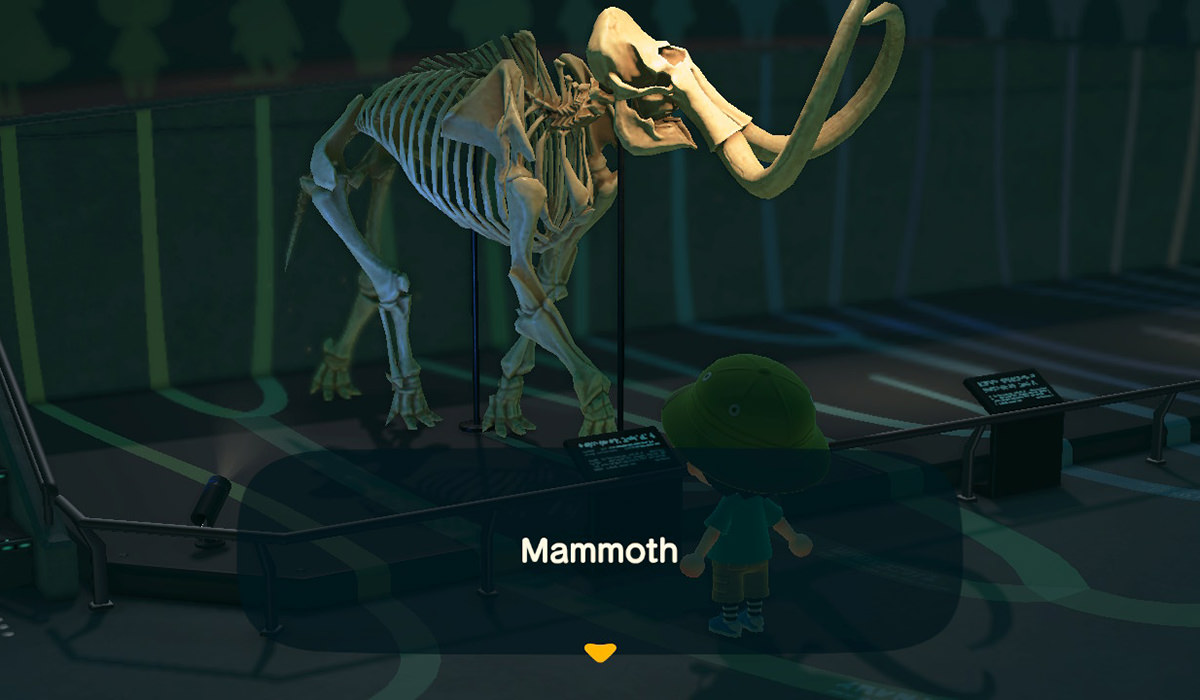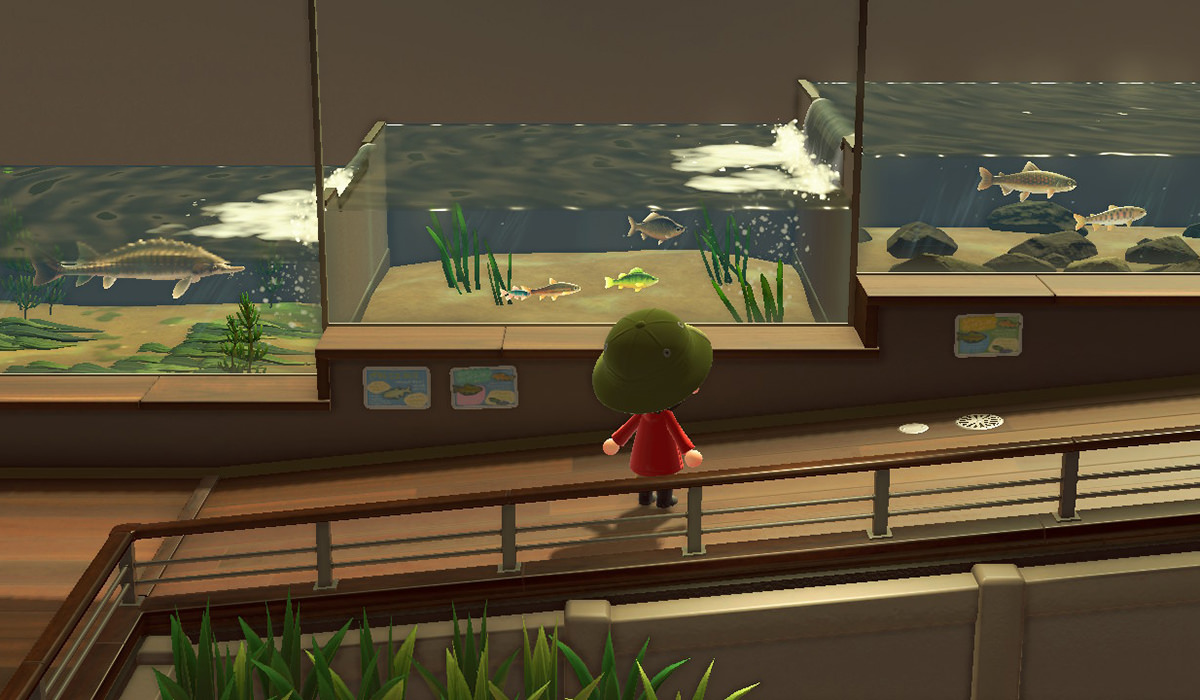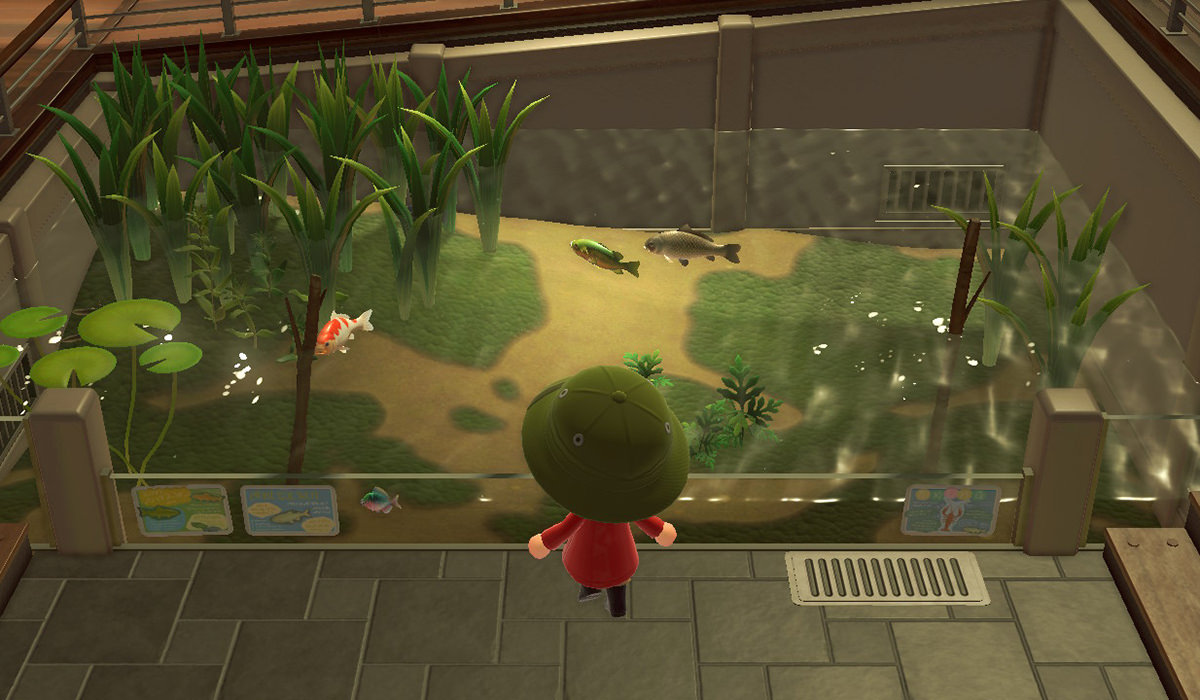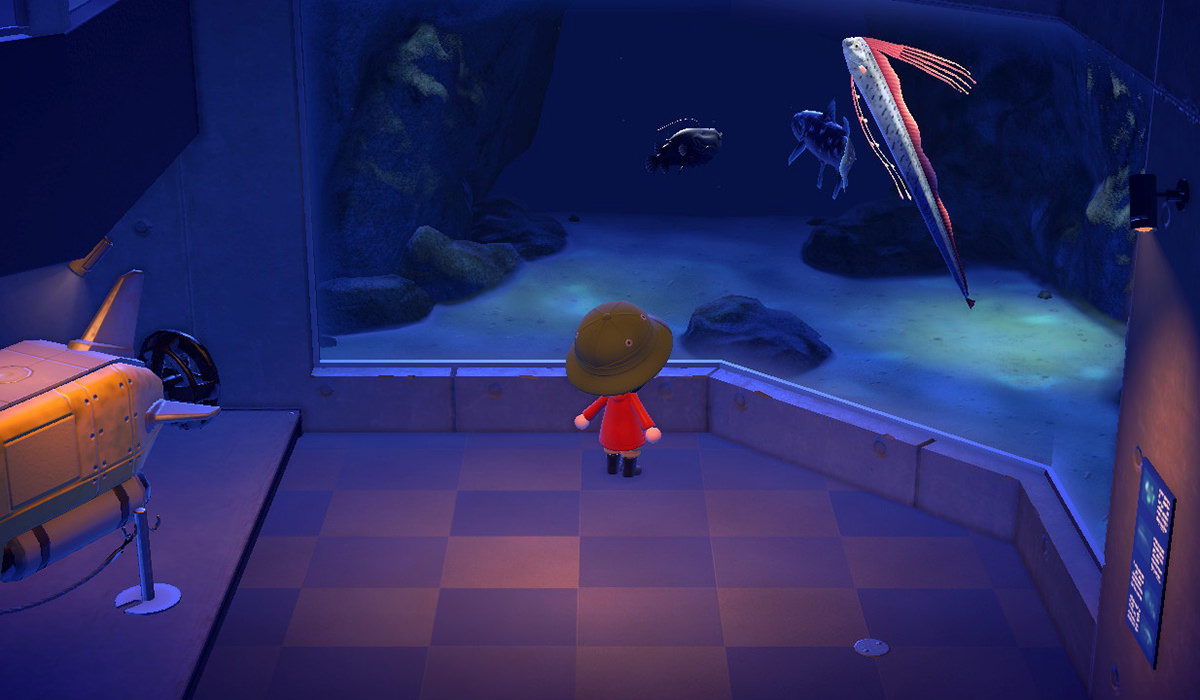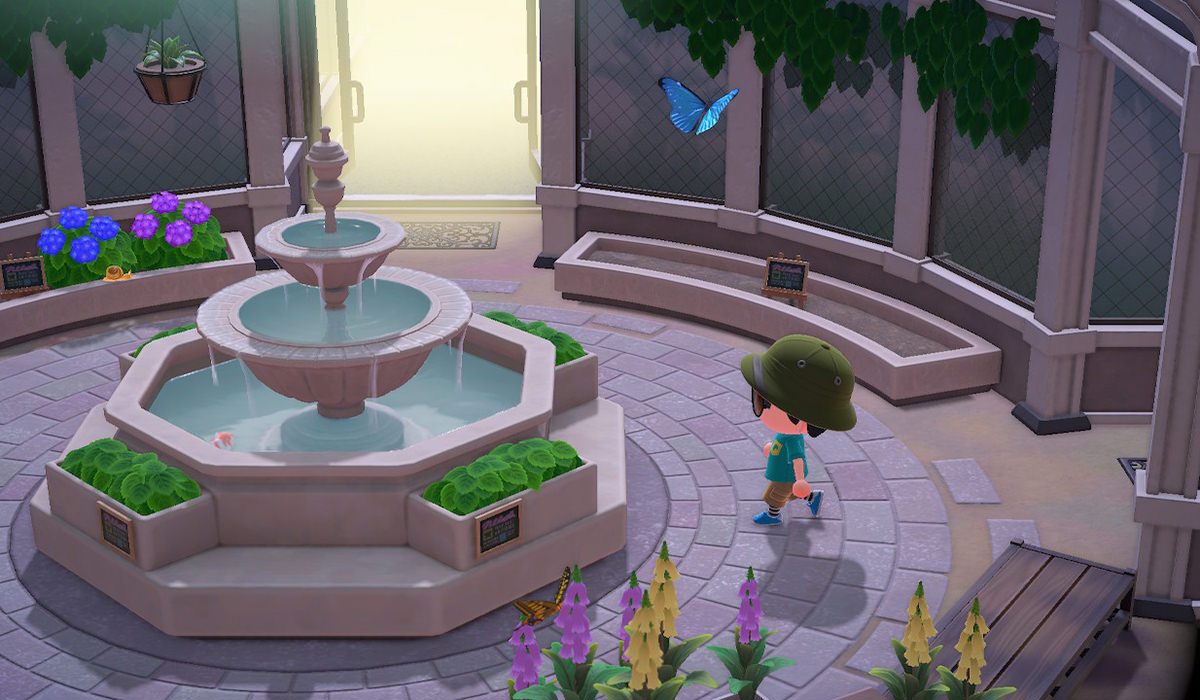 My real goal... more than anything else... is to complete the museum collection. I've never done it on any other Animal Crossing game, but maybe this time? How awesome would that be?
So... pretty cool game, right?
Not completely, no. Let's get to the bad stuff here...
REPETITION. The first couple times your character catches a bug or walks into the museum, the conversation bubbles that show up are cute... charming even. But after a couple days you want to put your fist through the television screen every time. You can speed up some conversations with the B-button. You can speed up the crafting session with rapid A-button presses. But you can't eliminate them entirely and it's such a stupid, boring waste of time. For heaven's sake... LET US SKIP THIS IDIOCY.
TOOL ACCURACY. I have no clue why Nintendo doesn't fix the most horrifically frustrating part of the game... the total lack of accuracy in using tools. Whether it's fishing or digging or catching bugs, it's a crapshoot to determine where your tool is going to land. People keep telling me "You'll get used to it!" But in all these many years of Animal Crossing games, I NEVER have. I face to where I want my tool to hit... and inevitably end up going somewhere else half the time. You can literally see it in these screen captures. You face in one direction, your tool hits in another... and don't think you can compensate because your character will shift in random ways...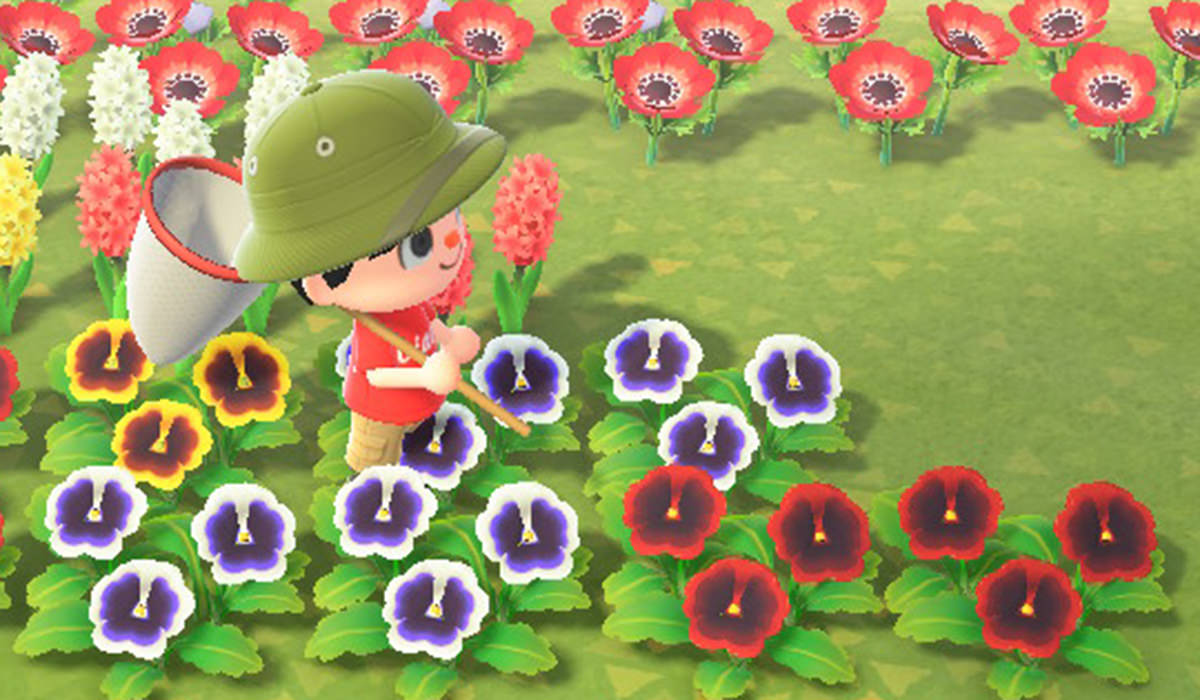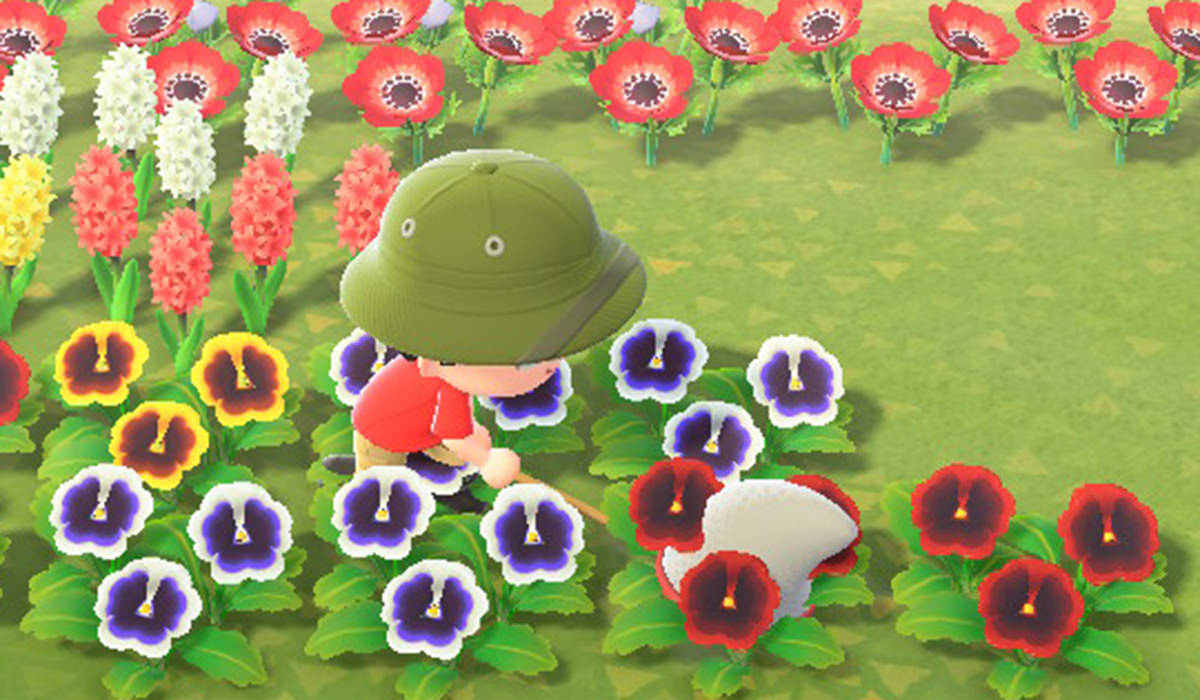 How hard would it be to have a cursor show you where your tool is going to land as an option?
I may have hated the way that the iPhone version... Animal Crossing: Pocket Camp... added pay-for-play to the game, but at least you could tap the screen to specify where your tool will hit and save a lot of frustration.
CRAFTING. Crafting is new to the console version of the game. I like it. A lot. You collect rocks, sticks, wood, and minerals and get to make new stuff. It adds new depth and gives you something more to do. But, in addition to having to suffer through the crafting animation every damn time, there's no way to craft multiples of an item. Have seven clams and want to craft seven sacks of fish bait? You have to click through the menus and go through that stupid animation SEVEN TIMES. Good Lord. Nobody wants this. Give us the opportunity to specify multiple crafted items at the same time.
CRITTERPEDIA. The Critterpedia, which keeps track of all the bugs and fish you manage to capture is a fun tool to look at...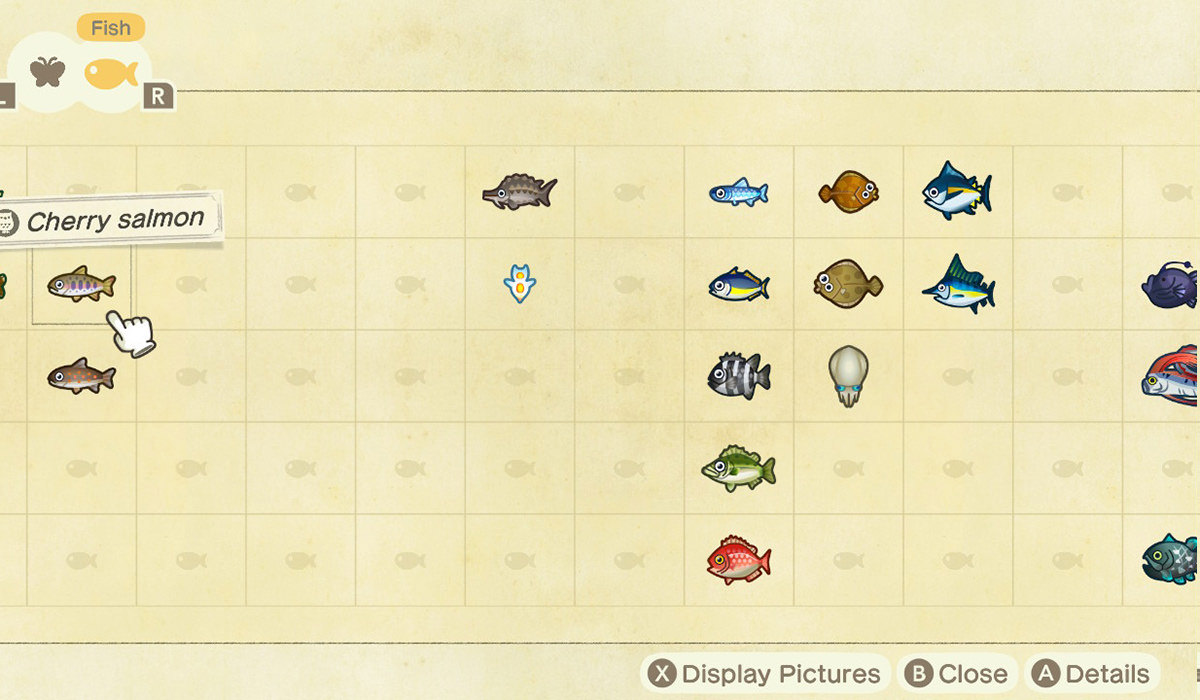 But incomplete and hardly efficient. First of all, no listing for the fossils you've collected. Second of all, you can't tell at a glance which items you've donated to the museum. You have to click through on every individual critter to find out...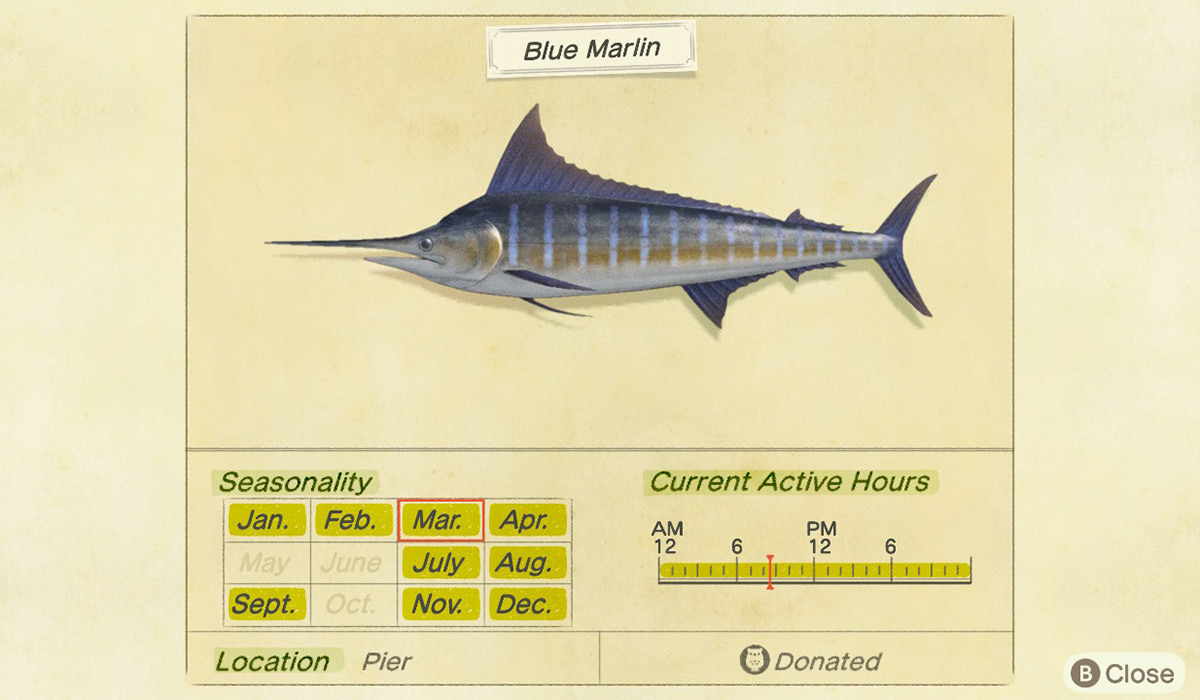 Add a fossil checklist. Add icons to each of the caught critters showing if they're in the museum. Make it ACTUALLY USEFUL AS A TOOL instead of a novelty.
SAVE ME. Saves are automatic. But I'm not sure if they are saved online... even if you have a Switch Online account? And you can't transfer your save data to another Switch, making it impossible to have a home unit and a travel handheld unit both be used for the same game. I am assuming that this has something to do with people not wanting to have multiple saves of the same game, but that's absurd. Surely they can make it be a check-in, check-out situation for people who need it.
ONLINE? It's great that you can travel to the islands of your friends and invite them to your island... but why is it so hard to communicate otherwise? In order to send a gift or a message, your friend has to be online at the time? Why? What if your friend lives across the world 12 times zones away? This is phenomenally idiotic. The Switch is online all the time. How hard could it be to allow messages and gifts and such to be sent whenever and retrieved whenever?
SWITCH TOUCH. The biggest problem I've saved for last... the touch-screen when your Switch is in handheld IS NOT USED! I think you can type out letters on the keyboard that appears when you compose a letter. AND THAT'S IT! Shocking. And stupid. You can't tap to do anything. Even stuff it would be perfectly appropriate for. I have no idea... none why this is the case. Every model of the Switch has a touch-screen, and to intentionally ignore it is criminal.
And that's about it.
It will be interesting to see if this iteration of the game will capture my attention longer than the previous games. I always start obsessed with collecting everything only to get bored and frustrated as time goes by.