Posted on April 12th, 2017

Living in the wilds of Reneckistan as I do, there are certain pros and cons that one has to accept. In the "pros" column are things like "no traffic" and "breathable air." In the "cons" list are things like "NO TRADER JOE'S FOR YOU!"
I love awesome grocery stores. Stores like Wegman's... Mariano's... and (more logical for my area) Trader Joe's. Mostly because awesome grocery stores have a terrific selection of interesting vegetarian foods that your typical grocery chain does not. In the case of Trader Joe's, it's things like their amazing black bean and jack cheese burrito... or their frozen pizzas... or their frozen tamales... or their veggie chili... or their soy chorizo... or their veggie spring rolls... or their veggie wraps... or their toasted almond slivers... or their... well, you get the picture.
A considerably better selection of great foods I can eat than what I have access to now.
But, alas, the nearest Trader Joe's is 2-1/2 hours away.
Which is why I regularly send store requests like this one to corporate...
I'm tired of having to drive 2-1/2 hours to shop at Trader Joe's! Is the reason you don't have a store in Wenatchee because our locations have too much parking available?
I suppose I should explain about the parking thing.
Trader Joe's are smaller stores. They carry a fraction of the products that a "regular" store does. Because of this, they are often built in smaller spaces. And, given their popularity, there's never enough parking spots.
Never.
At least for the half-dozen stores I've been to.
Anyway...
I was just sitting here watching the latest episode of The Talk, craving something from Trader Joe's, and felt you should feel my pain.
You're welcome.
Posted on May 15th, 2014

Travel costs, which have always been kinda expensive... but not prohibitively so... have been skyrocketing at a steady clip. Every time I turn around, the price for a trip goes up. Airfare keeps rising. Meals keep rising. Local transportation keeps rising. And hotels? Hotels are absolutely nuts. Even if you use Priceline and Hotwire to save money, lodging in most major cities is insanely pricey if you want to stay at a nice property in a decent location.
For my trip to Chicago today, I started adding things up and nearly passed out. Compared to six years ago, this trip will be almost double the cost. You read that right, double. Even the little things... like a bottle of Coke at the 7-11 (99¢ to $1.79) have gotten out of hand, and it all adds up...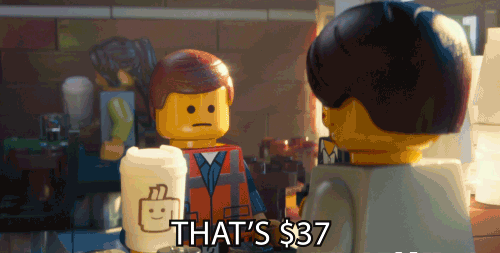 I'm seriously starting to wonder if traveling for work is even worth it any more. If a huge chunk of the money you earn is pissed away on flights, hotels, and food... it seems a lot of effort for very little return.
And so I consider settling down and traveling less.
But then I happen upon the best fucking veggie burger I have ever had tonight, and begin to think that maybe it's worth it after all. I'd never be able to get something like this back home.
Or maybe I just need to move to Chicago.
Inflation, it's a bitch, yo.
Posted on April 22nd, 2013

This morning when I woke up I had an awesome idea for a blog post, but have since forgotten what it was. I can only guess I was going to talk about the perils of not writing things down after you turn 40, but who can say for sure?
Fortunately it's Earth Day today, so there's that to talk about.
Uhhhh... yeah... be kind to the earth... or whatever.
Well that didn't go very far now did it?
Except... Earth Day is also the anniversary of my becoming a vegetarian. I gave up meat on this date back in 1988. Which means it's been 25 years since I've had a hamburger.
A quarter-century since I've had a chicken nugget.
And 9131 days since I've eaten bacon.

No. I don't know how I've survived this long either.
Posted on November 13th, 2011

Wah. I have a stomach ache this Bullet Sunday.

• Treat? I realize I'm probably late to the party on this one, but I am just now hearing about Pox Pops. Apparently, some parents are so opposed to vaccinating their kids against chicken pox that they are going to extreme measures to purposely infect them. They do this by having the parents of pox-ridden kids lick a lollipop and mail it to them... SO THEY CAN HAVE THEIR KID SUCK THE POX OFF OF IT! The idea being that once you get chicken pox, you're immune for the rest of your life...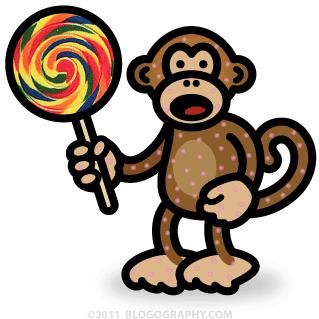 I don't pretend to know about the benefits/dangers of vaccinating children (because I don't have any)... but this sounds pretty fucked up to me. Gawd only knows what was sucking on that pop before your kids get their hands on it.

• Leat? I can't adequately summarize the horrors of this story I just read about growing laboratory meat (leat?), so you'll just have to go read it for yourself...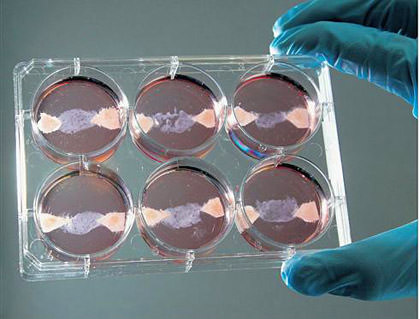 Photo by Francois Lenoir of Reuters
As a vegetarian, I honestly can't say which disgusts me more... dead animal flesh... or this abomination of nature. Holy crap. Is a soy burger really that awful an alternative?

• Sweet! After his surprisingly brilliant appearances on Saturday Night Live, I've become a bit of a Justin Timberlake fan. He's incredibly talented and funny as hell. But it's good to know that he's a nice guy on top of it all. Earlier this year, he received a public video invitation from Corporal Kelsey DeSantis to attend the Marine Corps Ball...
Much to everybody's surprise, he agreed to go...
And then... he actually went! And if there were any doubters out there thinking that he was going as some kind of publicity stunt, he wrote a really nice recap of the experience on his blog they should read...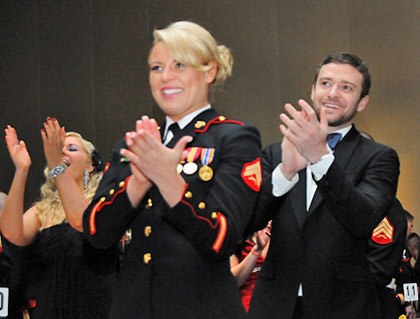 The lucky bastard! Justin ended up with a sexy Marine that can kick his ass. Talk about your dream date! Semper Fi, Marine. Semper Fi.

On that happy note, my stomach demands I call it a night. :-(