Posted on September 18th, 2022

You had a bad day, but all of that's about to change... because an all new Bullet Sunday starts... now...

• Leap? I was more than a little excited for the new Quantum Leap series. The original is one of the more memorable shows from my 20's, and there was a lot they could do with the concept. Many ways to freshen it up and make it relevant to today's audiences. Alas, they didn't get anywhere near what I was hoping for. The original was the whole package... charming, funny, smart, exciting, and entertaining. Plus the two stars (Scott Bakula and Dean Stockwell) were exceedingly talented and had chemistry for days. Sure parts of the show haven't aged well at all, but if the new version was even half as good, it would be something special. But this new one is just... there...
I didn't like it. I didn't hate it. I didn't feel anything about it at all (which is probably worse than if I had outright hated it). The actors aren't bad... but none of them seem particularly suited for their roles. The story isn't bad... it just isn't compelling television. And while they make a nod towards Dr. Sam Beckett right off the bat (and Al at the end) I wish they hadn't have bothered, because it just makes me feel even worse about what we've got.

• Click! If you have an iPhone. If you've installed iOS 16. You need to turn on "haptic keyboard" (settings -> sound & haptics -> keyboard feedback). This is SO nice. Feels like you're pressing keys! It's a little less magical if you have "QuickPath" (slide to type) on like I do... but it's still a cool additional to how I interact with my iPhone.

• MegaSHADE! Wow. Nobody roasts like Megatron...
I love it when meet-n-greet characters are a step above.

• Cod! This is funny... but actually speaks to how incredibly stupid it is to complain about Ariel's skin color. SHE'S A FRICKIN' FICTIONAL FISH PERSON! And the actress they got to play her has the voice of an absolute angel, WHICH IS WHAT YOU WANT IN A FRICKIN' MUSICAL!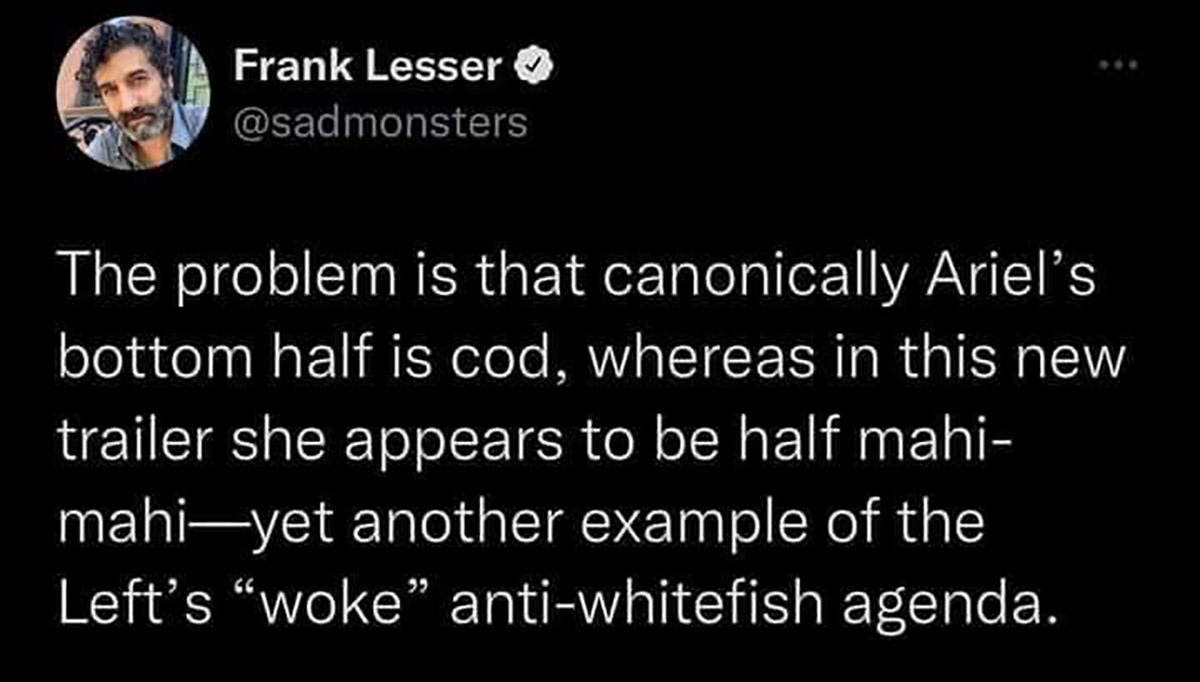 • From Scratch! Sooo... Zoe Saldana is doing a "Hallmark" type series for Netflix? YES PLEASE!
Actually looks like it's trying to be more than just Hallmark, which is nice.

• Nuggies! Dayam! That's cold...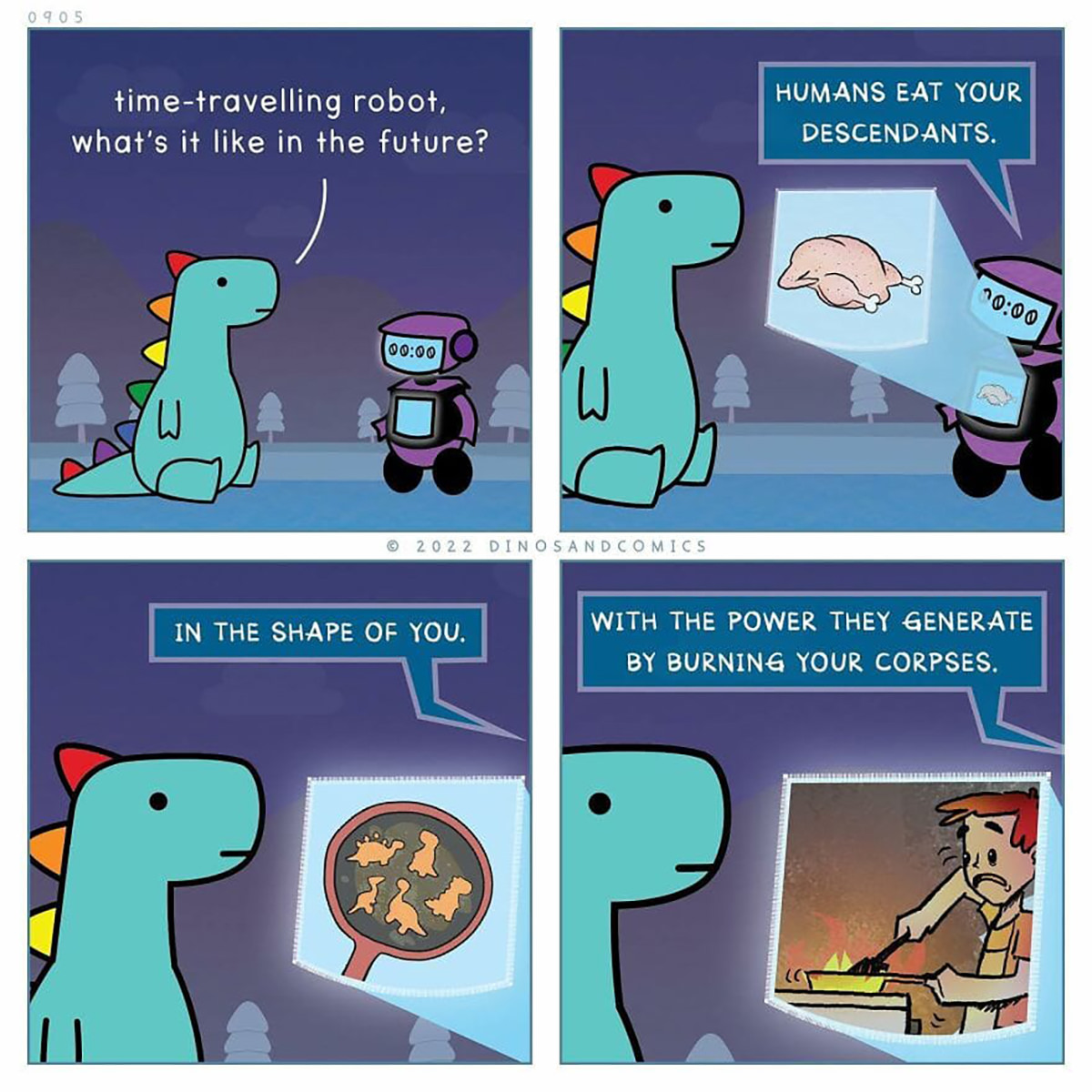 Time-Traaveling Robot really should have lied. More Dinos and Comics here.

• Board! This is great if you watch until the end (and have subtitles on if you don't speak German). I tell you... I've found that some of the funniest people on earth are Germans, and this just reinforces that.

And now I really need to take a nap.
Posted on October 9th, 2012

Today when I checked my grandmother's mail, a small DVD package fell out. The interesting thing about it was not that she doesn't own a DVD player to see it... but that it's a movie promising to fill you in on "what the future holds."
And what a future it is...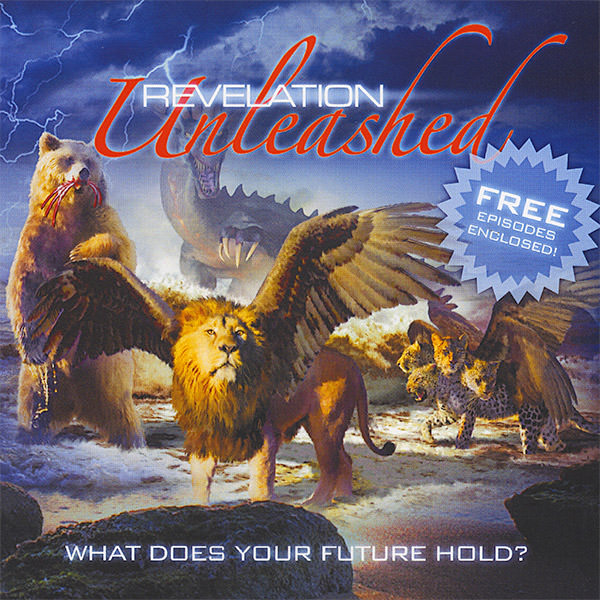 I don't know about you, but I am totally stoked that the future is going to look like a heavy metal album cover! How fucking awesome is that? A bunch of cool stuff that doesn't even exist today is going to be coming soon!
Leopards running around with three extra heads and two pairs of wings stuck on!
Lions with wings that are way too small to ever lift their weight and fly, but look badass!
Bears running around with bloody ribs in their mouth!
And... here's the big one... DINOSAURS ARE BACK!!
Needless to say, I ran to my DVD player to pop this bad boy on my television. I didn't even make popcorn I was so excited.
Unfortunately, there were no dinosaurs and winged lions to be found. It's just a recording of a guy giving a sermon on the same world-ending Bible prophesies that people have been sermonizing for the past 2000 years ("No, seriously! This time it is REALLY happening!"). Having read The Bible and studied The Book of Revelation, I found the movie to be pretty boring, so I turned it off and watched The Avengers again. That movie is so kick-ass that I can't watch it enough times!
Which made me realize that they really should have gotten Josh Whedon to direct Revelation Unleashed. Maybe he would have put The Hulk and Iron Man in there to fight the bears, dinosaurs, lions, and leopards. And that future? I would totally watch that.
Posted on September 25th, 2011

Today was finally my chance to take it easy, which meant visiting a few museums instead of walking all over Sydney again. Luckily Kazza was kind enough to head back into the city to map out my morning, so all I had to worry about was keeping dry until the rain finally let up this afternoon.

The Australian Museum is a massive repository of the critters which inhabit the continent. There's also a special exhibit for Aboriginal art that's pretty great...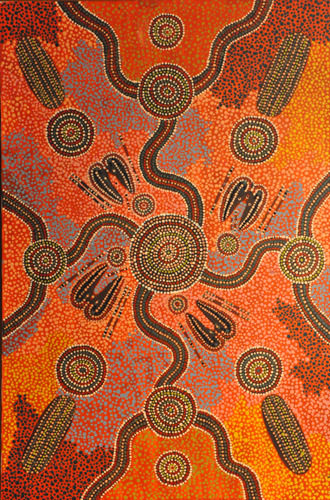 The way Native Australians "see" the world is endlessly fascinating to me.

Seal vs. Penguin... FIGHT!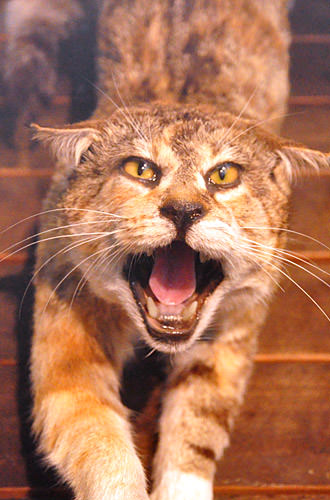 Not a happy kitty. Probably a little upset about being shot and killed.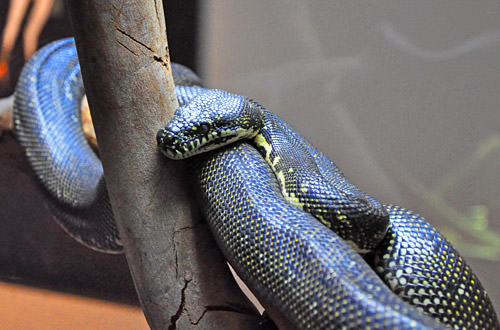 Most all the exhibits are dead, mounted, and stuffed... but there are some exceptions.

What would a museum be without dinosaurs?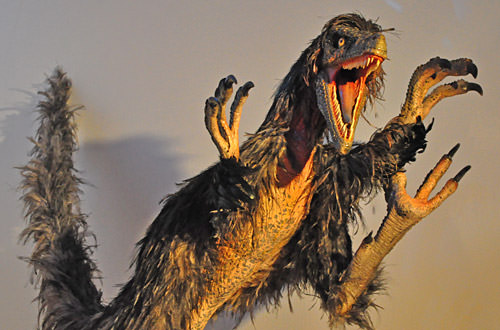 A pity dinosaurs are extinct... some look like they'd make a fun pet.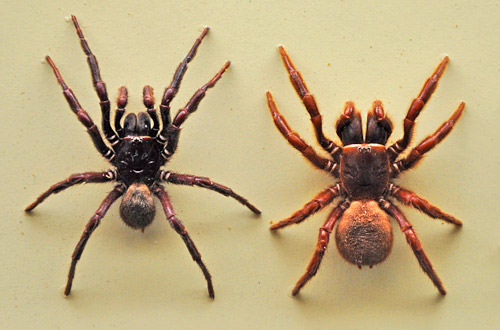 Yeah, seeing one of these monsters would have me totally losing my shit.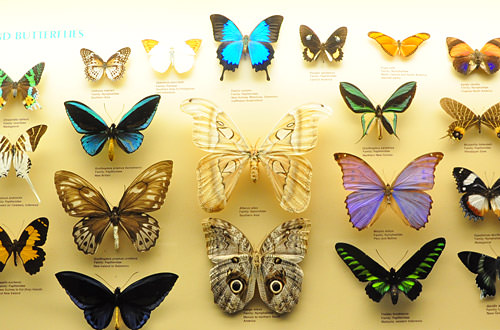 Not all the insects shown are some scary shit... just most of them.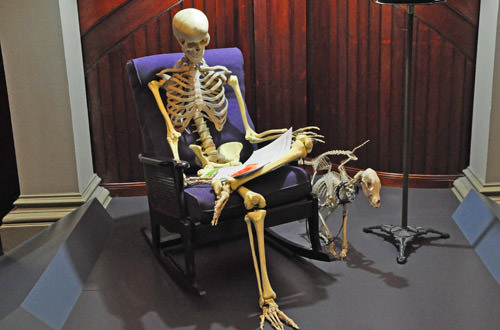 Fun with dead people in the "Skeletons" exhibit.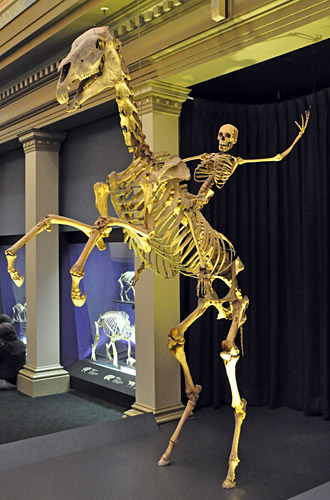 Ride 'em cowboy. The most disturbing thing about this? No ears on the horse.

The Art Gallery New South Wales is a fairly traditional art museum with a smattering of impressive works by popular painters... but it also has a beautiful selection of Aboriginal art which makes it uniquely worth visiting (alas, none of it photographical)...

It's amazing how museums never seem to run out of paintings.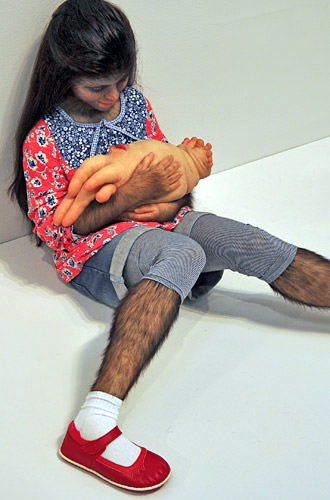 Ape Girl with scary hand monster. How charming.

Demon angel with bat wings, snake, and lizard. Rock on, little dude.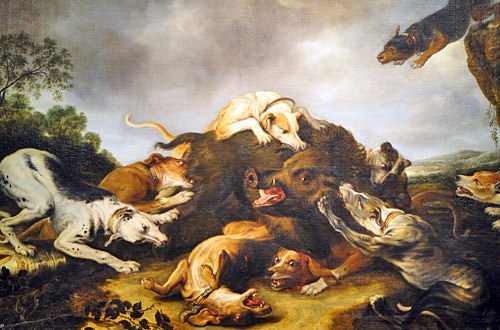 Rabid Dog Pack vs. Wild Boar... FIGHT!

The National Opal Museum is a small exhibit which is mainly a front for an opal jewelry store, but it does still manage to give some insight into how opals are created and crafted...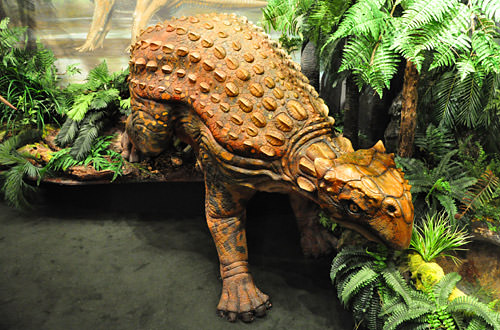 Apparently dinosaurs made the opals. Or became opals. Or something.

Now dinosaurs help you purchase beautiful opals from the many jewelry showcases!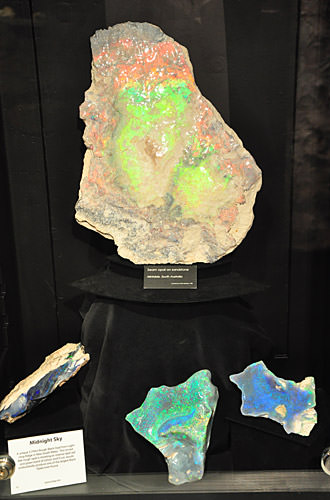 Pretty! As in "pretty fucking expensive."

And thus an early end to my last day in Sydney. I was just too drenched and tired to do anything else. Maybe when I swing back this way I'll have some better weather.