It's the middle of a 3-day weekend, but I won't let that stop me... because an all new Bullet Sunday starts... now...

• There Be Dragons Here! We're three episodes into House of the Dragon and I'm fairly impressed. Not so much for the show, which is okay and I'm certainly enjoying it... but because anybody who has read Fire & Blood already knows what becomes of all these characters, and that's kind of exciting. At least we think we do. Heaven only knows that they could change events in order to drag the show out and have it end in a pile of shit like Game of Thrones...
In the books... this period in Westerous history which culminated in the disastrous "Dance of Dragons" war, was actually quite cool and interesting. If they stay faithful to it, the HBO series could have a great ending. If not? Well, strike two, I guess.

• POWERRRRR! In Amazon's absurdly expensive competition for the above, The Rings of Power, we've returned to Middle Earth (last seen in Peter Jackson's Lord of the Rings trilogy and The Hobbit trilogy). While watching the first two episodes, I was confused. What in the heck is this supposed to be? We're in The Second Age, which is fine... but it's not feeling very "Tolkien." Nor does it seem to be coming from The Silmarillion (Tolkien's book of stuff that happens in the First, Second, and Third Age). Sure, you've got Elrond and Galadriel, but not in a form that they're recognizable. At least not to me...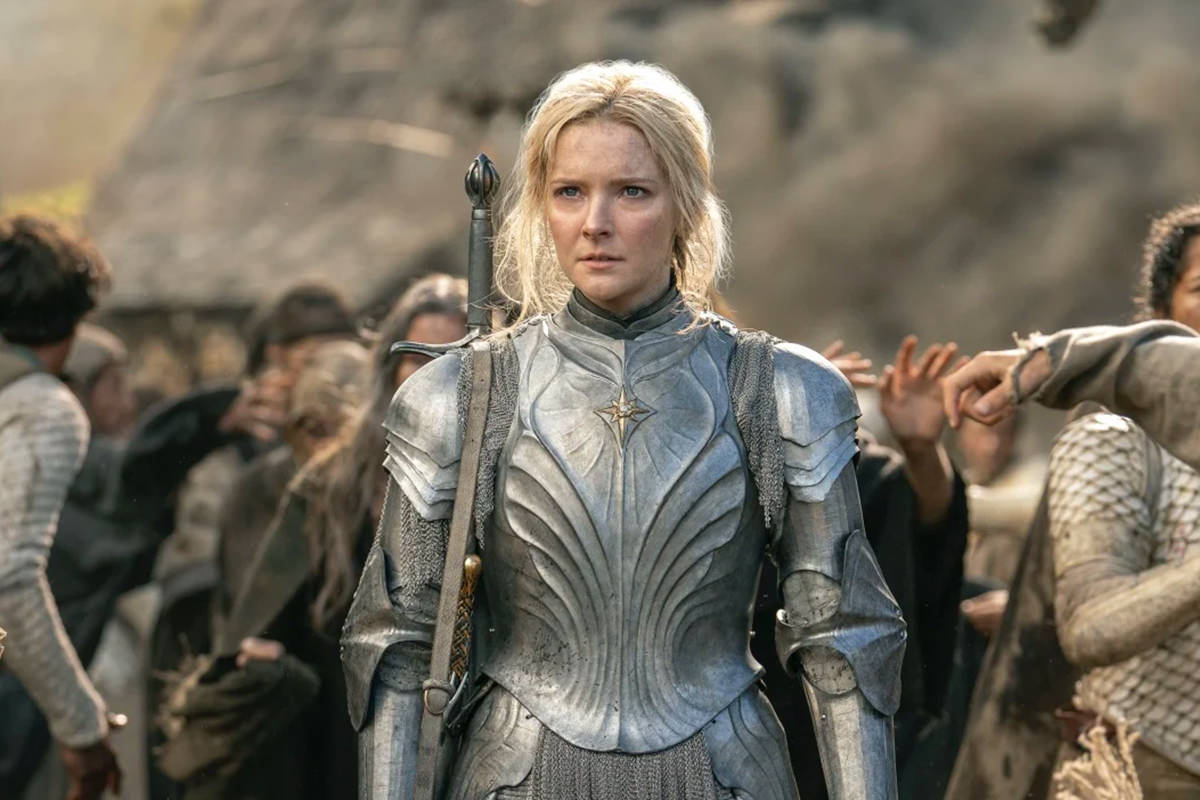 Not knowing what to think, I ran to Google to find out. Turns out that Amazon didn't buy the rights to The Silmarillion at all. All they got were the books which have already been made into movies, including the appendices, which is where the concept for Rings of Power came from. But the actual story? Pulled out of their asses. The show is visually stunning. The acting is great. And the story doesn't suck. I will absolutely keep watching. But, it's like, WTF? You would think that the Tolkien Estate would want for the series to be close to Tolkien's vision as possible. But I guess not. Money speaks louder than Elvish, I guess.

• GAH! MY GOD! WHAT DID HAPPEN TO MEN?!??? (here's a link in case TikTok is being a dick)...
I've heard this so many times in my life. "WHAT'S HAPPENING TO OUR MEN?!" It's such a laughable question to be asking. Harry Styles doesn't represent "all men" any more than a landing craft full of men during (assumably) D-Day does. Or any more than the alarmist snowflake in this video does.

• Booster for my Booster's Booster Booster! The minute it's available to me... "If you have had your primary series, with or without any number of boosters, you are eligible to get a bivalent booster this fall, as long as it has been at least two months since your last COVID vaccine."

• ZOMFG!!! I do not even know how to respond to this (here's a link in case TikTok is being a dick)...
Now, I love mayonnaise. It's one of my most favorite foods. No stupid-ass "factoid" like this woman is spinning would make me reconsider. Which is why I'm sharing this, because Dan Fisher's measured response is all that needs to be said.

• Your Sexism at Work! Yeah. Not enough people are talking about this: Grey hair: Fine for George Clooney but not Lisa LaFlamme?

• Food! GAH! I AM IN LOVE AGAIN! This woman's cooking TikTok is the best thing on the internet right now (here's a link in case TikTok is being a dick)...
Seriously, go watch her videos. She's absolutely lovely, has amazing recipes, and her videos are wonderfully entertaining.

• Safety. A quick and important read if you own an iPhone: How to Hard Lock an iPhone to Prevent Unauthorized Biometric Access (I don't know how this works on an Android phone, but you should find out if you own one).

See you in seven.