World War III is back on the table thanks to politician idiocy, but don't let that harsh your mellow... because an all new Bullet Sunday starts... now...

• Wedding! To my fellow Hallmark movie nerds... Wedding Season on Netflix. The concept has been done to death, but this one is way too cute to miss...
I love how Netflix gives a good budget to their movies like this. It makes all the difference in diferentiating them from Hallmark.

• Star Wars Summer! The LEGO Star Wars Summer Vacation Special has a gem of a Weird Al song attached to it, and the video is right here...
Whether you're a Star Wars fan or a LEGO Star Wars fan or both... the special is worth a look! Find it on Disney+.

• Eternally Again! Patton Oswalt leaked that they are working on another Eternals movie. Good. Now leave powerless, annoying Sprite the fuck out of it (or kill her to start off the film). Leave Ajak dead. Leave Ikarus dead. And as much as I loved Gilgamesh, leave him dead. Then kill off Druig (or turn him into the full-on villain he is). Focus on Sersi, Thena, Kingo, Phastos, and Starfox. FIVE characters instead of however the fuck too many were in the first film. Marvel needs to get over themselves that Eternals was an epic masterpiece and come to terms with the fact that they created a bloated, scattered, mess of a film. Avengers Endgame had DOZENS of characters and felt more focused. Don't get me wrong... I enjoyed Eternals and didn't think it was as awful as many people did... but it could have been SO much better. I do hope that Chloé Zhao comes back to direct because her work is so beautiful... but don't force her to cram so much shit in her film that it gets so very sloppy.

• Vacation! This is so accurate as to sting a bit (here's a link in case TikTok is being a dick)...
I haven't had a vacation in three years. Sure I have the hours... but I'm always too busy to actually use them.

• Trash! I will keep saying it... Nancy Pelosi is garbage. Everything wrong with government is right here (And here's a link in case TikTok is being a dick)...
Like most of our politicians, she doesn't give a FUCK how many people she hurts so long as she keeps grabbing that money and power! And she doesn't care if she starts World War III or tanks our stock market to get it.

• PAID! I'd like to leave this Bullet Sunday on a good note... I paid off my blue iMac, Lemon, this week!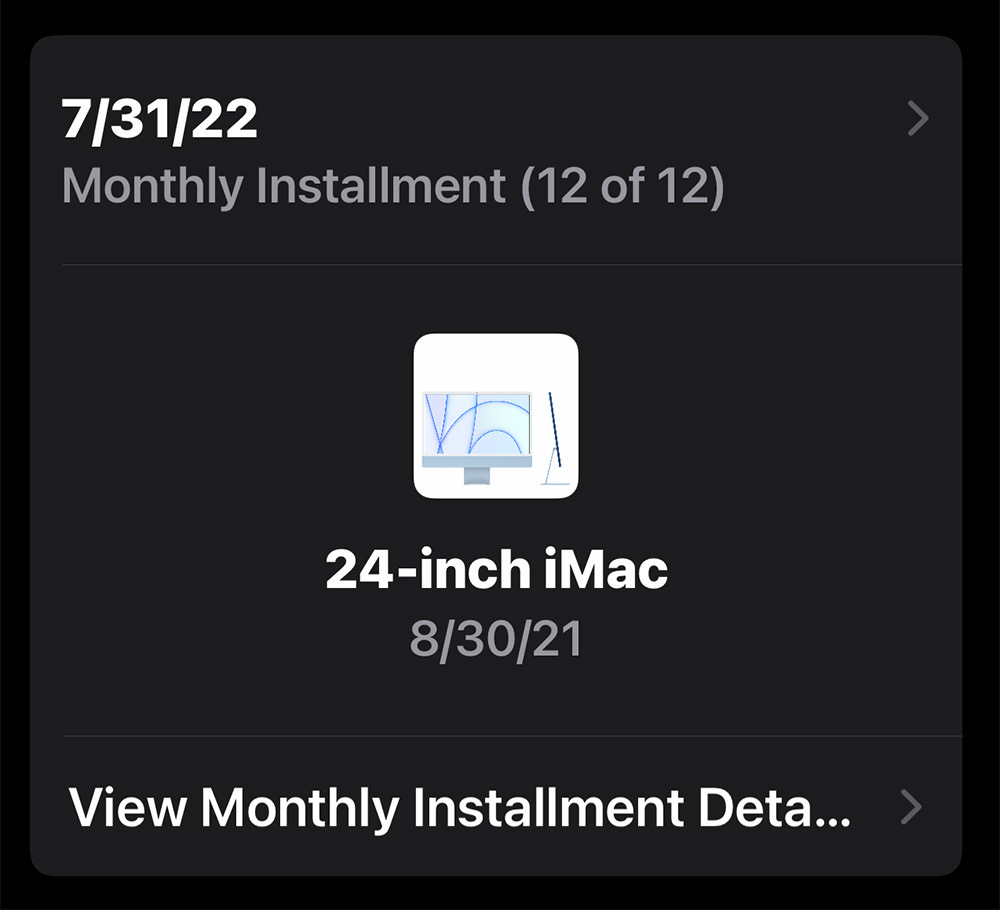 And in two months my MacBook Pro will also be paid off. Which will be very nice. The money not used for making payment can go towards groceries, gas, and everything else that's insanely expensive now-a-days.

TTFN, Bullet fans...

Marvel Studio's new "teaser" trailer dropped today for Eternals (formerly The Eternals) directed by the visionary Chloé Zhao (her films really haven't been my cup of tea, but they look like absolute works of art). There was no other news today.
It's a long, long wait until November 5th, but this one looks like it will end up being worth it...
I have every confidence that Marvel Studios will end up delivering something fantastic... their track record has been stellar... but it will be interesting to see how they retcon Eternals into the Marvel Cinematic Universe. I certainly hope it's more than "Sure aliens are invading earth, but we don't want to interfere" and "Sure Thanos (WHO IS ALSO AN ETERNAL, BY THE WAY!) is wiping out half the universe, but we don't want to interfere"... because that would be some serious bullshit. But what would be even bigger bullshit? Openly stating that the Eternals have been pulling the strings all along, and nothing that happened in the previous Marvel movies was due to the characters starring in those Marvel movies, but instead was always the Eternals.
In the comics, the Celestials (The Collector, The Grandmaster, Ego, etc.) created the Eternals. But it's not entirely clear if that will be the case here. Since the story spans thousands of years, having an appearance by Thanos, at the very least, would seem essential. But I don't know that Marvel wants to unleash a new franchise with that kind of baggage, so I guess we'll have to wait and see who does (and does not) make an appearance.
166 days and counting...