Happy Father's Day to all the dads out there! As for me? I don't get to celebrate being a cat-dad... because an all new Bullet Sunday starts... now...

• Tokio! I first heard of the German band Tokio Hotel years ago when I was in Italy, I think. They were getting some notice from their debut album Schrei (probably because they were so young when they recorded it). It's a dang good album if you like hard rock. Fast-forward to yesterday and I happened across a new song from them called When We Were Younger which was quite surprising for three reasons. 1) It's in English. 2) It's pure pop. 3) It's actually really good, and I've been playing it on repeat for a day now...
Great, right? But it's the end where they say "Together since 2001" where it kinda gets you. All those photos are of the band as kids... essentially growing up before your eyes...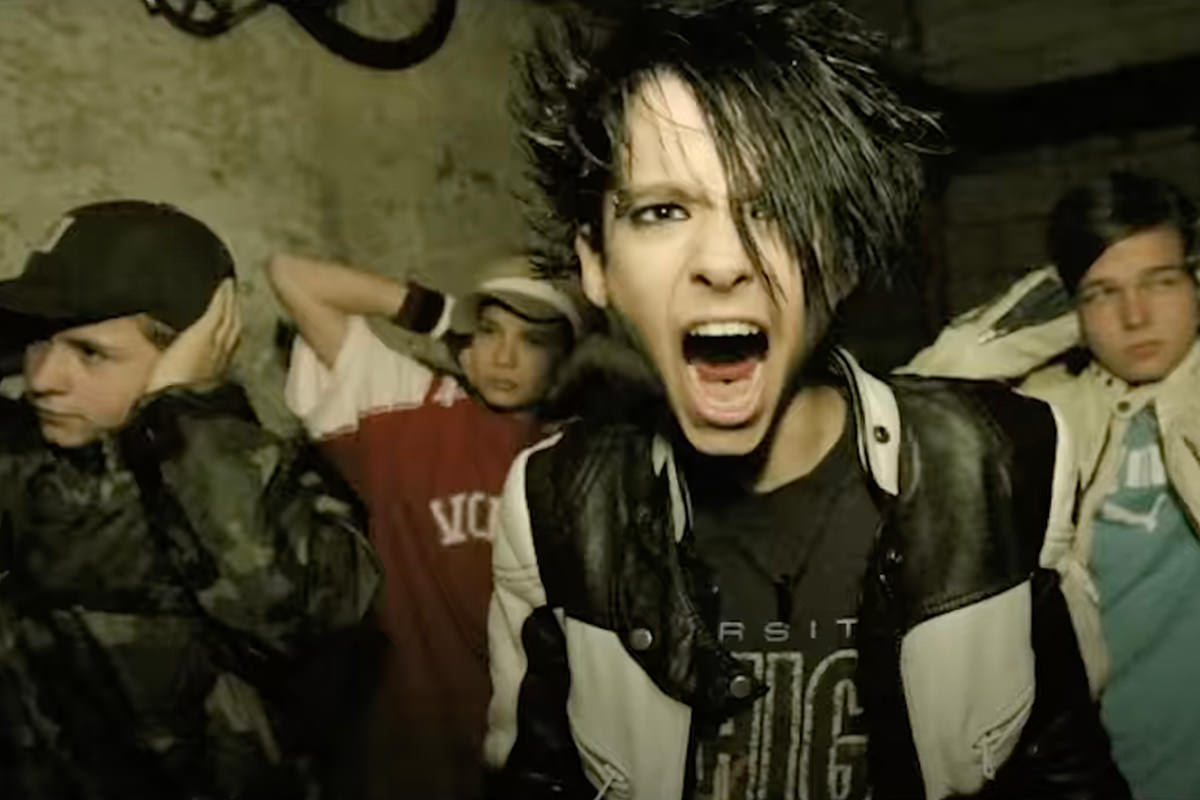 I love stuff like this.

• Smooth! Welp. Cooper Raiff has 1000% done it again. How he manages to not take the easy or expected route... but still manages to create such satisfying movies is beyond me. All this and he's actually a really good actor on top of of being an exceptional writer and director. The setup for Cha Cha Real Smooth is like films you've seen dozens of times before... and yet the payoff is so much better because it's not like films you've seen dozens of times before. You end up feeling completely different about some characters at the end than you did in the beginning, and that takes true talent to accomplish because most times when this is attempted it just feels so fake and unearned.
In both Shithouse and Cha Cha Real Smooth there's that one scene which really crushes you. And in Cha Cha Real Smooth you never see it coming. Really looking forward to whatever Cooper Raiff does next.

• She's a Beauty! Well, you are (here's a link in case TikTok is being a dick)...
Ukrainian and Czech are close enough to Russian that I got those. I haven't studied Japanese in forever, but that one was easy. I thought I would have had a shot at Chile, Puerto Rico, and Spain... but the only other one I got was USA!

• Raise the Roof! I've never been to The Palace theater in New York City. But I have stayed at The Doubletree hotel that was built around it. I had read a while ago that they were planning on doing something extraordinary... raise The Palace 30 feet in the air so they can build a new hotel and entertainment complex around it. That's now been completed, and how they went about it is fascinating...
I'm not a "Broadway guy" but I admit to wanting to see how this all works out. It all looks pretty darn incredible.

• Oh Jodie! I missed the entire last season of Graham Norton because Philo didn't record it. On the episode I'm watching now, Coldplay is singing "My Universe" (with a cool BTS video background) and it's great. BUT THE BEST PART is that Coldplay super-fan Jodie Whittaker from Doctor Who was on the show, and this happened...
After it was over, they went back to the couch and Jodie mentioned that she has her alarm set for next week so she can try to get tickets for when Coldplay is playing Wembley. Well, needless to say, Jodie now has tickets to go to see ColdPlay. And it will be one of the greatest missed opportunities ever if they don't get her on stage!

• Seriously? BWAH HA HA HA HAAAAA! no.

• This time... There's a very good sleight of hand magician on TikTok named Mat Franco who is constantly having to re-do his tricks because people believe that he's not being honest about what he's doing. Like this one, for example (here's a link in case TikTok is being a dick)...
And here we go again (here's a link in case TikTok is being a dick)...
Fortunately, the guy is patient enough to keep humoring everybody. But you'd think that eventually people would just enjoy the show.

• Pixar! I responded to a meme where people were ranking all the Pixar films. My Top 5 hadn't changed in years... until Luca came out, which I loved...
Monsters, Inc.
The Incredibles
Up
Toy Story 3
Luca
Toy Story
Finding Nemo
Coco
The Incredibles 2
WALL-E
Brave
Encanto
Ratatouille
Toy Story 2
Turning Red
Finding Dory
Soul
Monsters University
Inside Out
Onward
Toy Story 4
Cars
The Good Dinosaur
A Bugs Life
Cars 2
Cars 3
Yeah, not a fan of the Cars films. But even a bad Pixar film is better than most.

And now back to your regularly scheduled Sunday.