Posted on December 25th, 2017

To everybody who celebrates the holiday... wishing you a very Merry Christmas!
Which, apparently I can do now that President Trump has taken back this beautiful phrase from the relentless eight-year war on Christmas that happened under President Obama's watch...

Oh... wait a second... like so many things that come out of Dear Leader's Twitter feed, he's completely full of shit...
No surprise that our lying asshole of a president has bought into the false narrative that there's ever been a "War on Christmas"... despite the fact that you can walk into a United States Post Office and buy stamps with Jesus on them for Christmas (as you've been able to do for decades). Here's the selections for this year...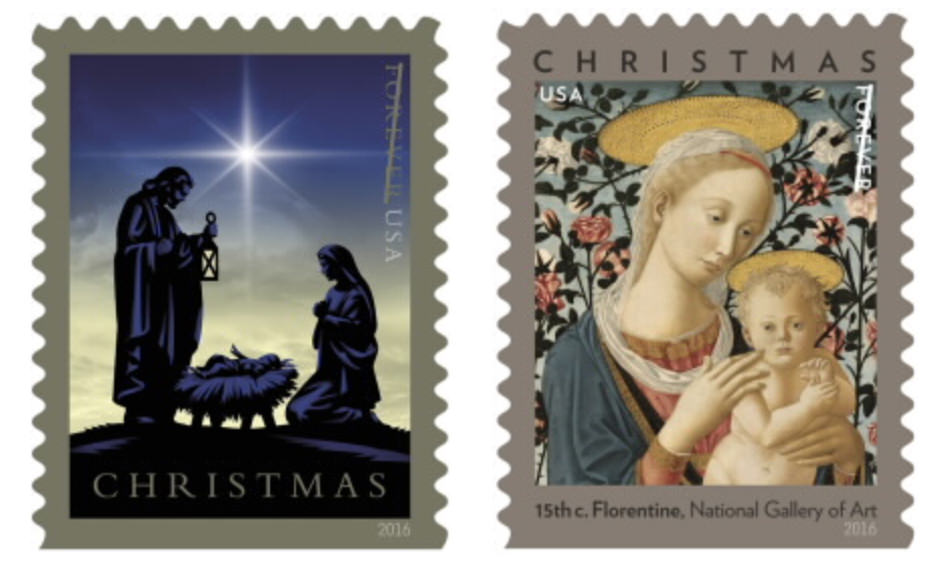 Meanwhile, seven years ago...

Uh huh.
Posted on December 7th, 2016

How's Maine? Maine is cold.
I didn't have a car until noon, so I skipped breakfast at the hotel and decided to have pizza at Otto in downtown Portland. They make a Butternut Squash and Cranberry pie that is one of my favorite things. And it totally delivered...
While eating I got to watch a woman let her baby stab the wood table repeatedly with a fork. When she noticed me watching, she took the fork away.
Then gave the baby a knife to stab the table with.
I don't know that it was an improvement, but okay.
On my way back to my car I saw two pumpkins on the sidewalk, assumably waiting to be tossed in the trash...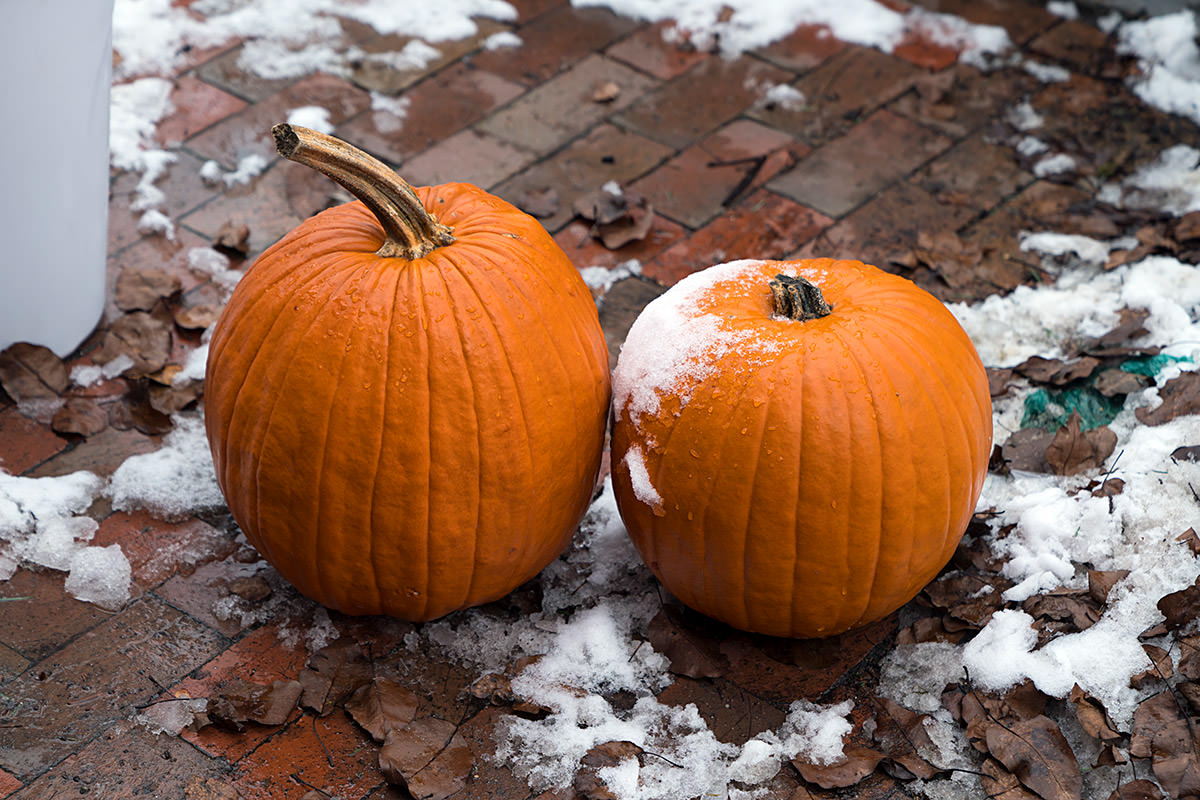 I guess the magic of pumpkin spice has passed. They look to be in great shape, so somebody should totally save them and make pie.
The hour trip north was boring, which is the best you can hope for when driving in Maine during winter. After checking into my hotel, I look out to see that the Androscoggin River has once again closed down for the season.
Here was my view from last year, around this time...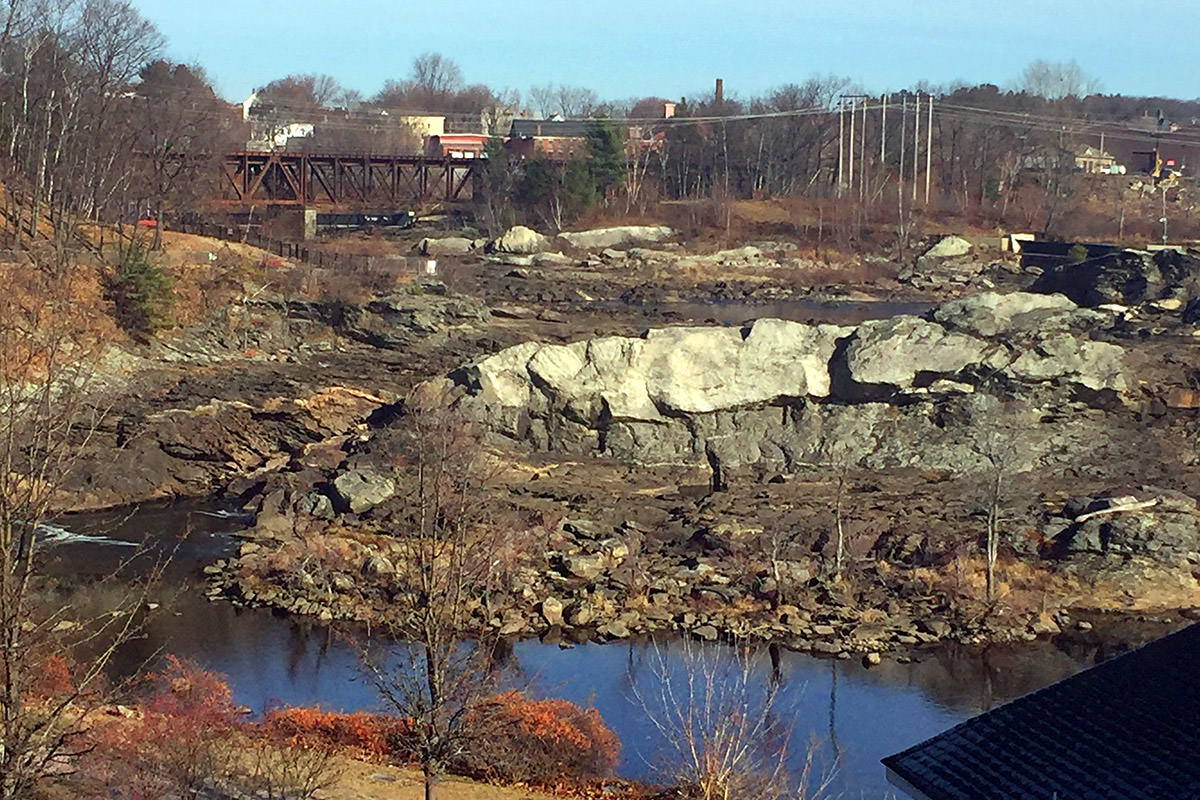 And here we are now...
Exciting, I know.
Since there's not much to do while I wait for my job to start, I've been getting some work done and catching up on Facebook. It was while looking through the latter that I ran across a video of Christmas tree shearing. It's fascinating to watch. Relaxing even. Very zen...
Depending on size, these guys can shape 2,000-2,500 trees per day! They don't say how many ninjas they could slash their way through. Oh well.
As exhausted as I am, I suppose I should take a nap before starting work at midnight.
Or search YouTube for more Christmas tree shearing videos.
One of those two things.
Posted on December 24th, 2015

It's all I want.

Posted on December 9th, 2015

It's so easy to come down on how monetized and commercialized Christmas has become. The holiday is a major money-maker for retailers and they never seem to let you forget it. But, every once in a while, you come across something that makes you loathe the season just a little bit less.
This is some real Christmas magic right here...
That's one Santa who has earned his sleigh-bells.
Posted on December 25th, 2014

To all those who celebrate...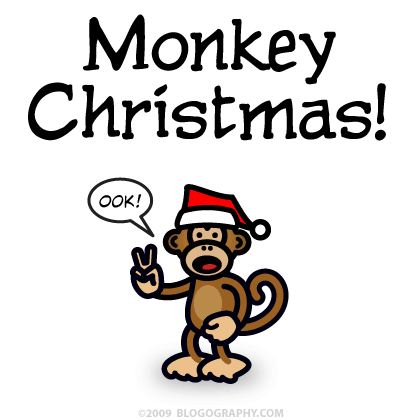 Time for two of my annual Christmas traditions!
First... breaking my Little Drummer Boy Challenge fast with Grace Jones...
And then... checking to make sure Alex Honnold is still alive (he is).
Posted on December 25th, 2013

If you celebrate the holiday, I hope you have a Merry Christmas!
If not, have a great December 25th!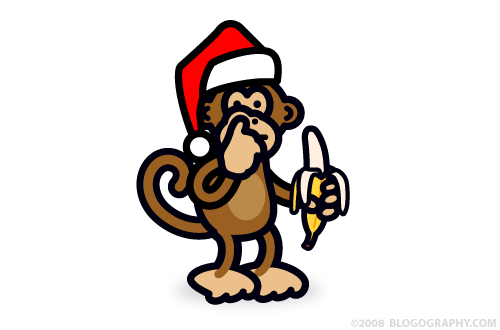 And no matter what holiday you call your own this season, thanks for dropping by!
Posted on December 25th, 2012

This morning I got a ride to the airport not knowing if my flight would be canceled or not. Freezing fog back home limited visibility to a quarter-mile, which is well under what's required to land. Add that to the fact that last night's flight was cancelled, and you can see how sitting at SeaTac was a somber affair for me. At least the airport was relatively calm thanks to it being Christmas and all.
But, by the time my flight was to leave, the fog had lifted, so we took off under a "weather advisory" which means the plane would return to Seattle if it couldn't land. Lucky for me the visibility was over ten miles, which was plenty, and we were on the ground before I knew it.
It's a Christmas Miracle, I suppose.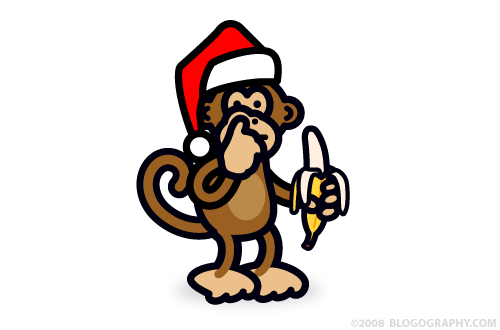 Despite the high price of a last-minute ticket, I ended up being very glad I flew instead of drove. The mountain passes have been all kinds of messed up since I left, and the route I would have driven over Stevens Pass ended up having some fatalities due to heavy snowfall (and is currently closed).
And here is where I settle down for a long winter's nap.
At least I hope so.
If I can just get a decent amount of rest... a mere six hours of sleep, perhaps... that would truly be my Christmas Miracle.
Hope your holiday was a happy one!