Posted on December 26th, 2022

I was supposed to drive over the mountains on Friday. But the forecast called for freezing rain, which makes driving in the mountains crazy-hazardous, so I took a big ol' pass and drove over on Thursday.
There were a few slippery spots along the way, but it was a good drive overall and I didn't have to put chains on, which was nice...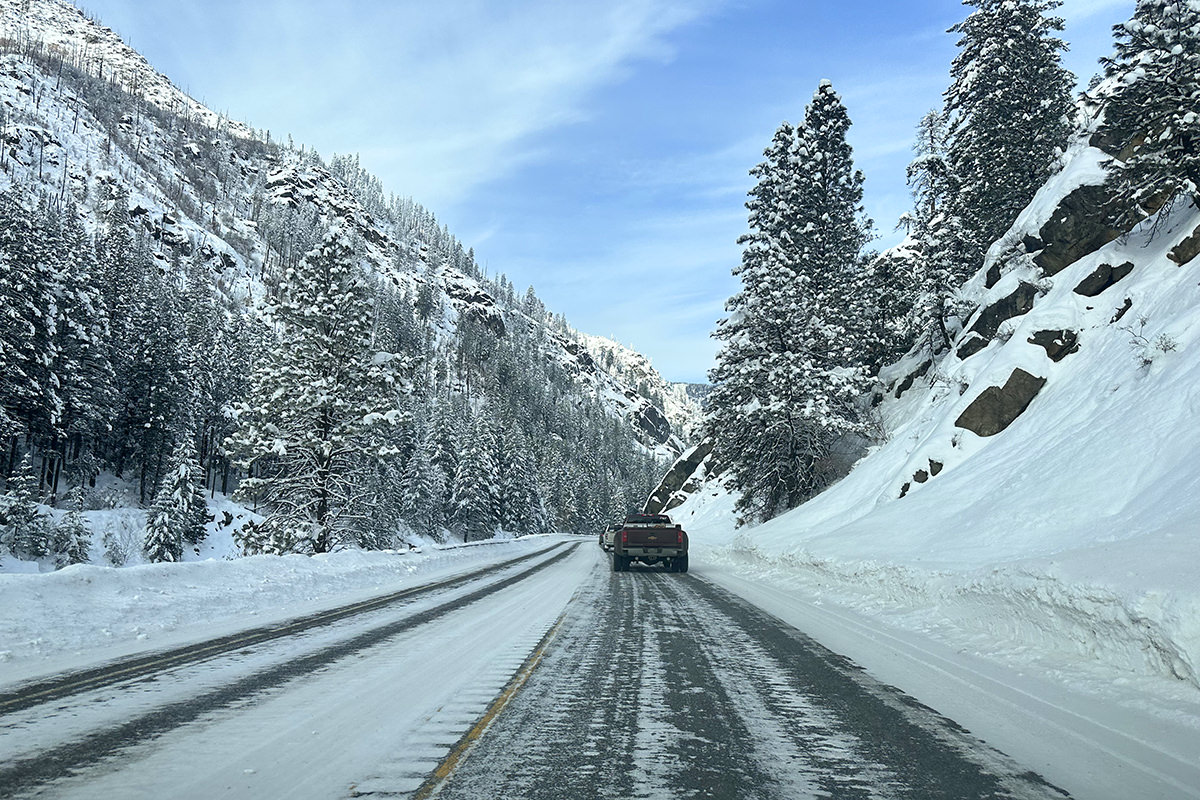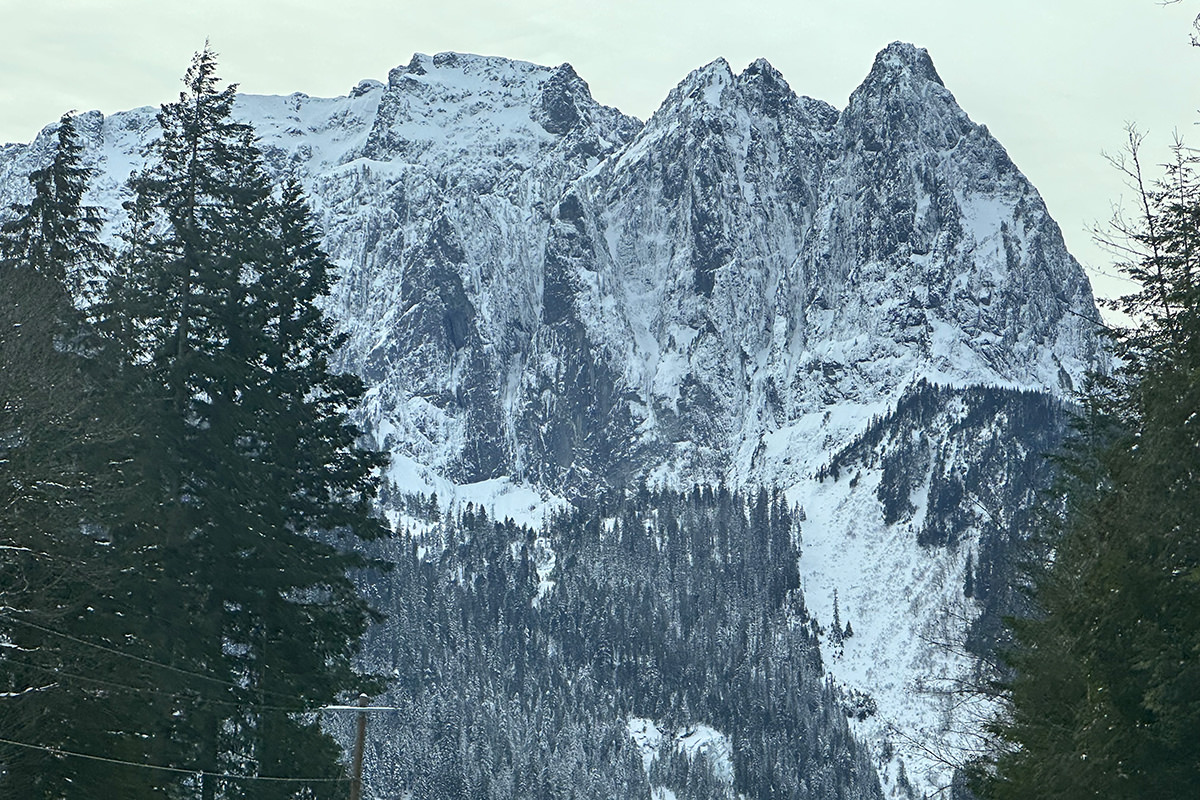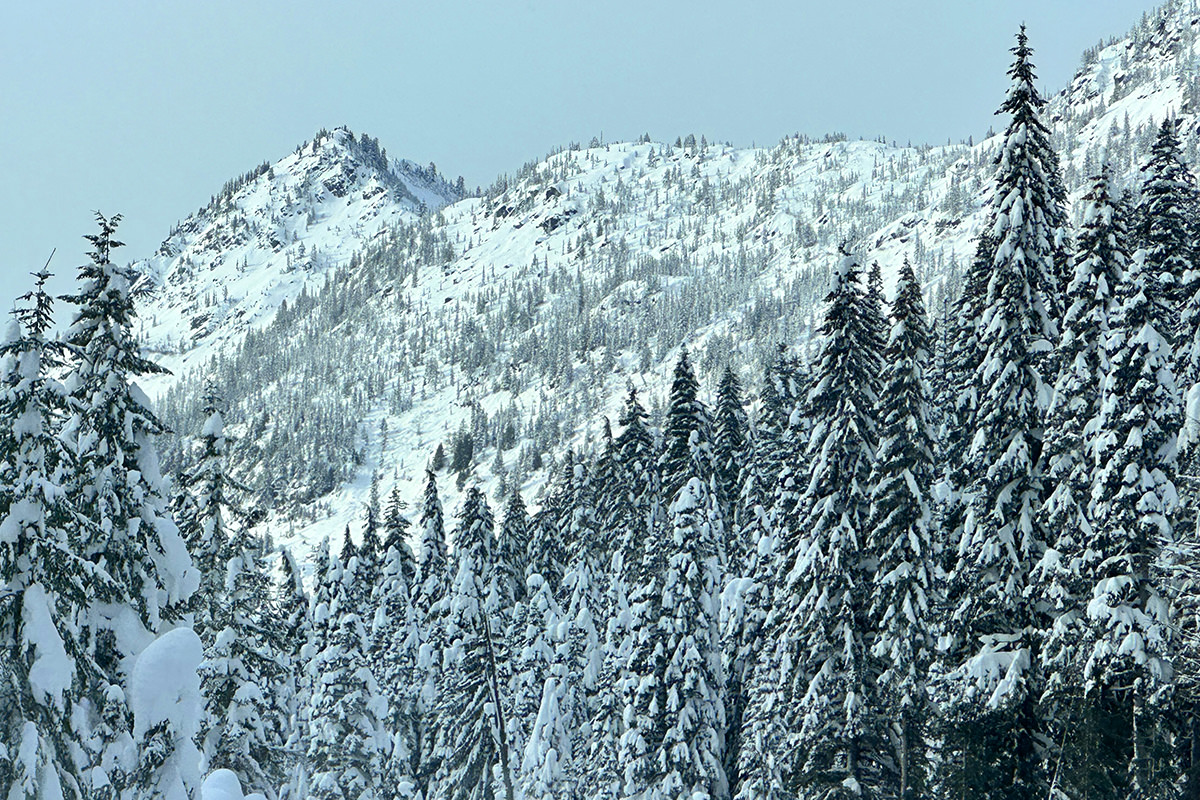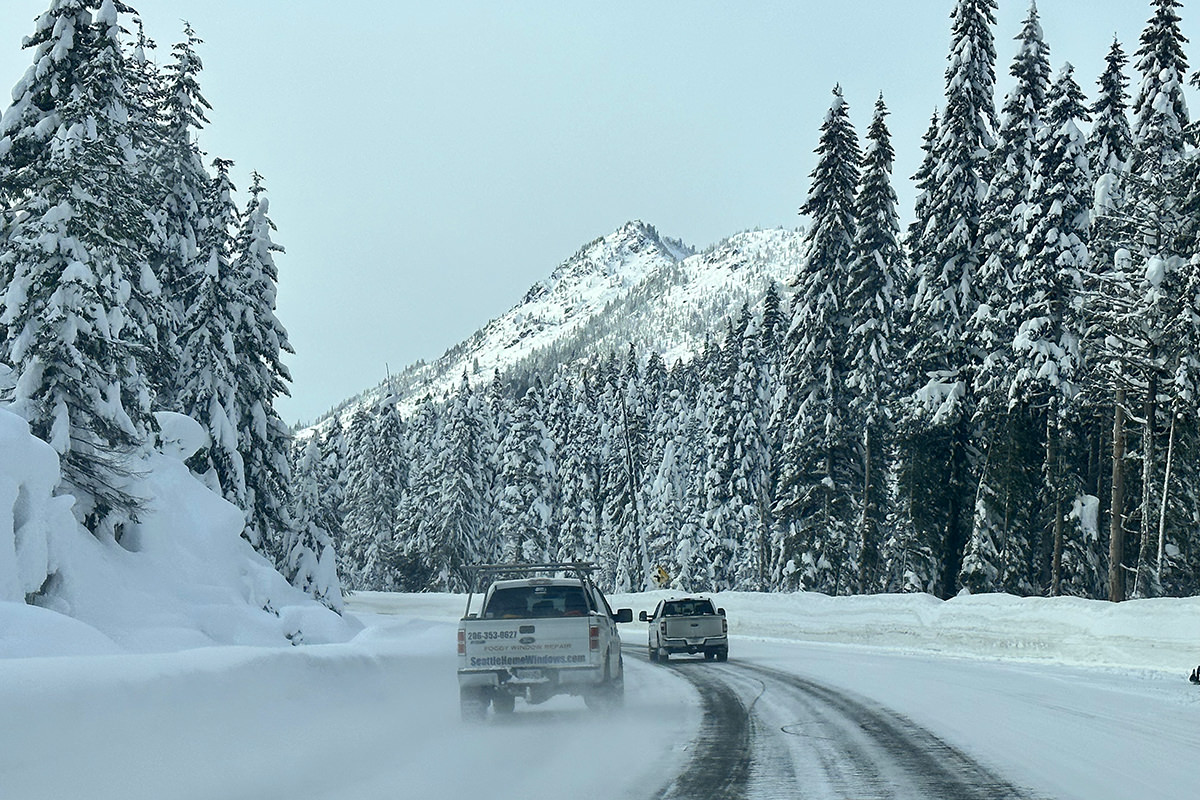 I was due to drive back on Christmas Day (Sunday) but the mountain passes were closed. The one I drove over has no estimated opening date, the other route had decent roads, but there was a semi jack-knifed on the second pass, so that was closed. It was still closed on Monday morning, but eventually opened at 11am. The roads themselves were pretty good. The problem was that there was a lot of people on the road post-holiday, and half of them were either clueless or assholes. Now there's freezing rain all over the place, which makes me very happy I'm not driving in it. Instead I'm in bed with the cats trying not to fall asleep. If I go to bed before 10pm, I'll wake up at 4am and be very cross indeed.
Posted on December 25th, 2022


I don't know why, but Santa cupcakes just taste better...
If Christmas is your thing, hope you're having a good one!
Posted on December 16th, 2022

I don't celebrate Christmas. I haven't in decades.
Back when my grandmother was alive, I put on a good show over it, but since she died there was just no point carrying on pretending. Sure, I still ended up taking my mom to the odd local Christmas event in town or asking if she wanted to tag along on a work trip to Orlando so she could wander around Walt Disney World at Christmas (her favorite time to go), but that was for her. Not for me...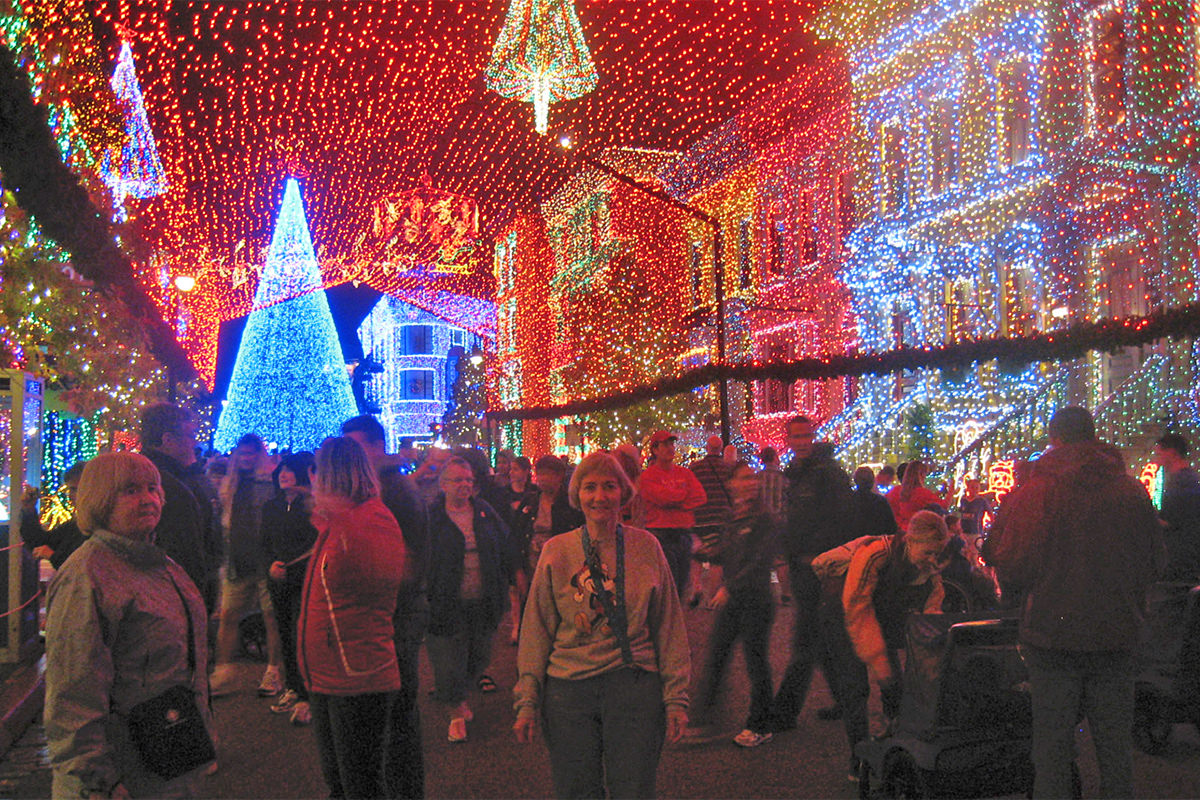 And now that my mom is gone, I really don't have to pretend.
I make my annual pilgrimage over the mountains to have Christmas dinner with my family-friends, toss out a few presents for the kids, then trip right back over the mountains for a post-Christmas nap.
Which, to be honest, is ultimately the best part of Christmas for me now... a nap.
Posted on October 23rd, 2022

The wildfire smoke appears to have abated at long last, but there's no time for celebrating... because an all new Bullet Sunday starts... now...

• Rest in Peace I was saddened to learn that Angela Lansbury had died. What's strange is that just four days prior I had seen that Murder She Wrote was running on Hallmark Channel. After catching the tailend of it, I looked her up to see if she had done any new projects recently (turns out that she has a cameo appearance in Glass Onion, the new Knives Out mystery movie, that's coming to Netflix on December 23rd)...
My mom was a huge, huge, mega-huge fan of Murder She Wrote. After her memory started to fail her, she would watch the episodes constantly. Jessica Fletcher was somebody she could remember...
She will be missed.

• SQUIRREL! These videos never disappoint...
Sad that this third installment is the final installment. Hopefully Mark Rober changes his mind and brings us another.

• More Maximo! I cannot oversell how wonderful the show Acapulco is on Apple TV. The first season was brilliant, sweet, funny, and charming in all the best ways... and they've lost nothing of that magic in Season 02...
I can't believe that Apple managed to strike gold twice with both Ted Lasso and Acapulco. If you're not watching, you absolutely should be. Already hoping that it is renewed for Season 03.

• Ho Ho Ho! Very early this morning I ran to the Big City for some shelf pins, because 1/3 of the ones I had were cracking when I pulled them out. Fresh new pins might prevent shelf collapse and breakage maybe? I dunno. But it was only $6 to replace all of them, so worth it, I think. — Hard not to notice that Home Depot had put all their Christmas stuff out...
Since I don't celebrate the holiday, I am relieved that I won't need to buy anything (I have a wreath for my door to blend in with the neighborhood, and that's plenty). But I'm also a little sad, because my mom liked decorating for Christmas. Every once in a while I toy with the idea of putting a tree up for old time's sake... but Jake and Jenny would undoubtedly destroy it, and that's something I can do without.

• Countdown to Christmas 2023! It's my first Hallmark Christmas movie of the year, Noelle Next Door, and we're off to a good start. Amazing enough that it has one of my most favorite Hallmark stars, Natalie Hall... but Corey Sevier plays a guy who had a stroke and is dealing with some challenges that make him a bit of a Christmas Scrooge... something that shocks me because it's just such a terrific bit of representation that makes for a good film...
This is a simple story with a simple concept that's wonderfully told. Showing that even after all these years, Hallmark still has new corners to explore.

• Movies! I rented Bullet Train which was fantastic. I am shocked that it wasn't dumbed down more, as it's fairly complex and has plots within plots. The entire cast was amazing... but Brad Pitt was just beyond. He has a way of making casual characters be capable of carrying an entire movie, which is a rare talent. Bloody fun!
Then I finally rented Bros, which was actually darn funny and sweet. Liked it a lot even though Billy Eichner's acerbic and abusive wit which works so well in 5-minute Billy on the Street episodes is wearing really thin after a a while. Still, they nailed the ending, and Luke MacFarlane's Hallmark history served him well (as well as provided a hilarious series of in-jokes). I wish they hadn't felt the need to have self-deprecating "Why is it that gay guys..." exposition for the straights, because it kind of dumbs down the film in the wrong ways. Was thrilled to see Guillermo Díaz again (Huck on Scandal is one of my all-time favorite characters).
Lastly I rented Confess Fletch. I am such a massive fan of the Chevy Chase originals that I was almost afraid to tune into this. But it's very good. I like it just as much as the Chevy version, but in a different way. This version is much closer to the original novels, and Jon Hamm is fantastic for the role. I sure hope we get more...

And that's it for the penultimate Bullet Sunday of October 2023.
Posted on January 3rd, 2022

I am way behind on my Hallmark Christmas movies. And will only get further behind because I've got so many work projects on my plate and now Hallmark has Winter movies starting to run.
I keep telling myself that maybe this is the year I finally give up on Hallmark since all the movies are essentially the same at this point. Something made hilariously clear by the many, many parody videos that have been released...
Oh well. It's something to listen to while I work, isn't it? Though at this rate I'll still be watching Christmas movies in July.
JUST IN TIME FOR HALLMARK CHANNEL'S CHRISTMAS IN JULY MARATHON! WOOO!
Posted on December 25th, 2021

Thanks for spending another year with me here at Blogography! Wishing you the happiest of holiday seasons for what's been a rather awful year. Again.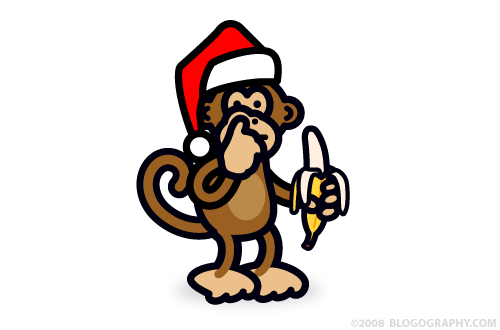 I'd wish for a better Christmas next year, but I did that in 2020 and look what happened!
Posted on December 24th, 2021

Today was a perfectly lovely day from start to finish.
I should really be grateful... but there's a feeling of dread that's come out of trying to fall asleep on Christmas Eve when the entire world is going to shit. Fortunately there was a new Jägermeister to try, so I'm not totally falling asleep on my own vocation...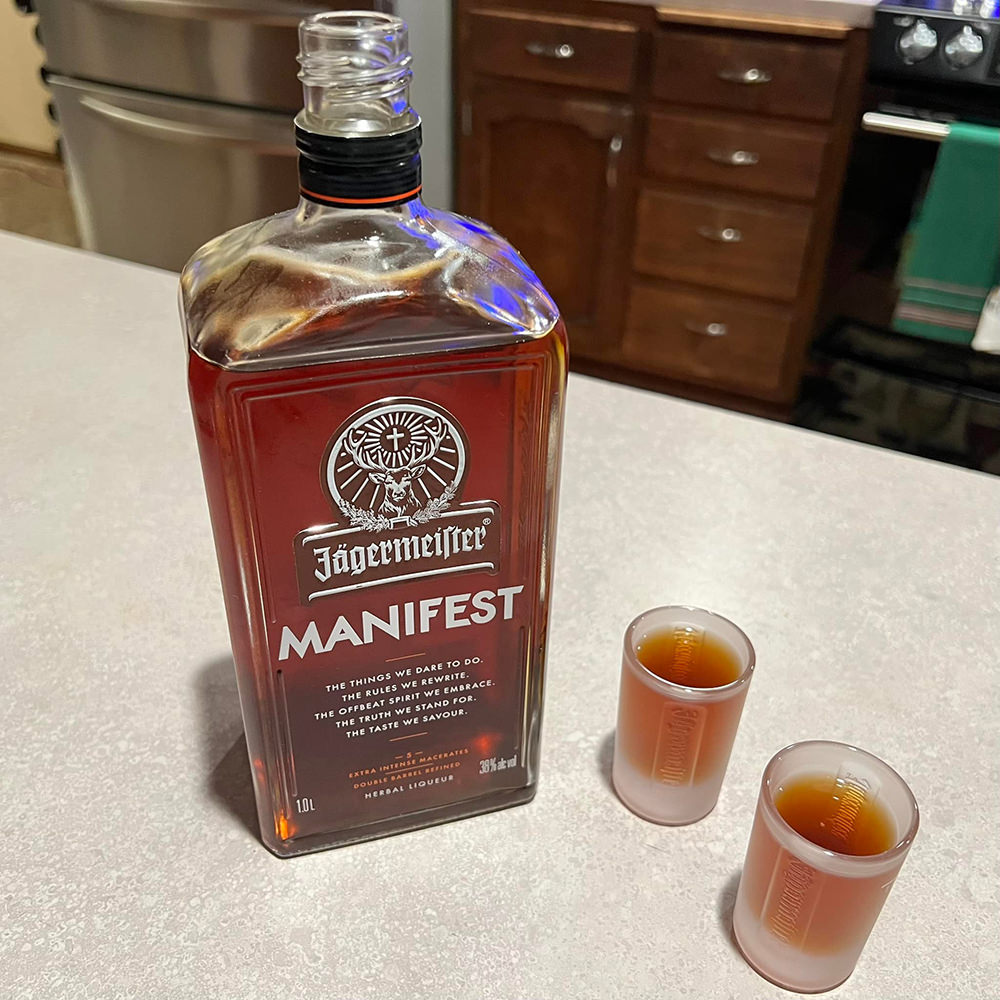 It's not bad. Even if it is entirely too expensive. I'll probably stick to regular Jäger, because I'm a cheap drunk that way.
Posted on December 23rd, 2021

Thanks to climate change, driving over the mountains for Christmas has been less and less of a problem with each passing year. But every once in a while... well... Mother Nature happens.
Between the time I left my driveway and arrived to the mountain pass highway start, they had closed the pass. So I had to turn around and try a different mountain pass. Or rather two passes.
The roads were pretty messy, with high piles of slush making the trip quite hazardous. Cars were spinning off the road left and right. Some of them because they think that 4-Wheel Drive makes them invulnerable... some of them because they don't think that they needed to chain-up even though it was posted as required... and still others because they were just dumbasses who were driving like maniacs. I managed to make it over without incident because I chained-up and took my time. LIKE YOU ARE SUPPOSED TO!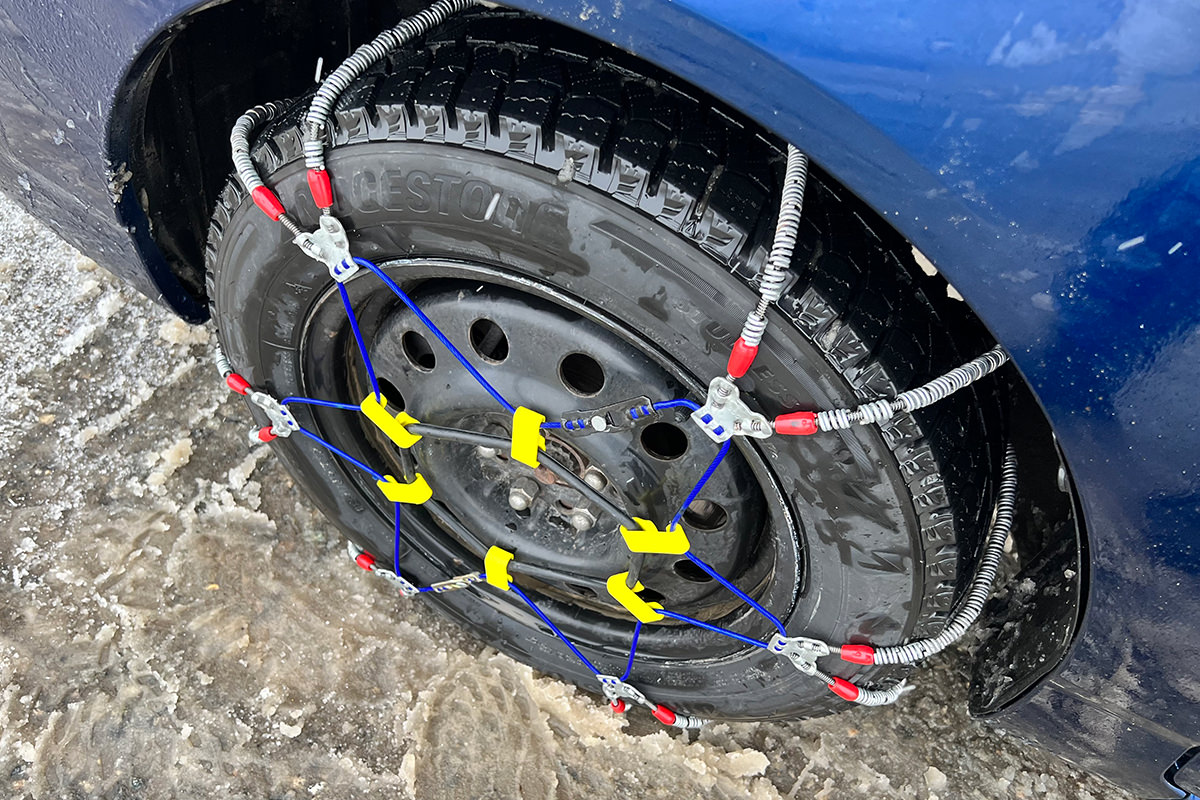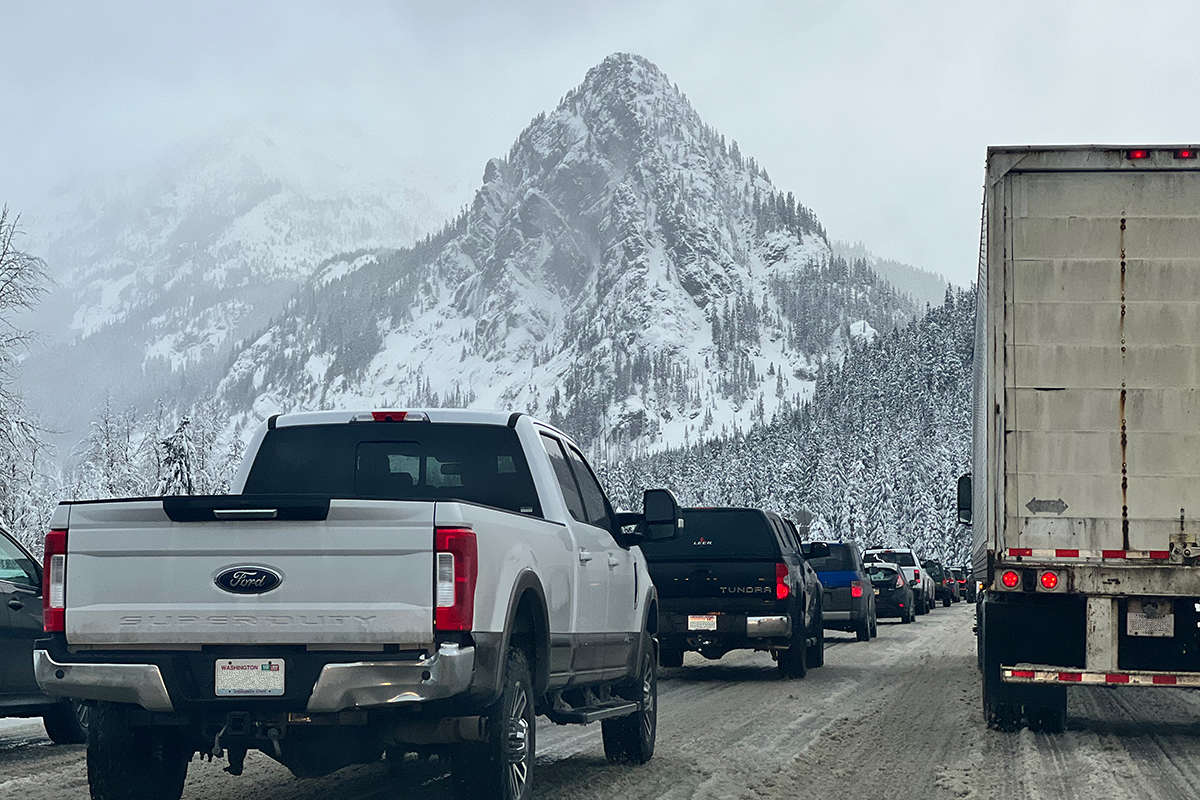 What a mess.
And how was your Thursday?
Posted on August 13th, 2021

Since I don't celebrate Christmas, I can take it or leave it when it comes to Christmas television specials. If done well, it transcends any holiday and just becomes darn good television that's great entertainment.
As you can probably guess... the latest episode of Ted Lasso 100% nailed it (spoilers to follow). They did such a good job that I stayed up and watched it when it debuted... then watched it again this morning... then immediately watched it all over again with subtitles.
That being said, I'd have been thrilled just watching the claymation opening credits! WONDERFUL!
There were three rather distinct stories woven into this episode. The heart and soul of the meaning of Christmas was found in Ted and Rebecca's story. It's sweet and charming to behold... but the deeper meaning is to be found with just how big a 180° that Rebecca has taken since the first season. Ted was always the empathetic one when it came to others... Rebecca was only seeing a way to use others to enact her revenge. Then her heart won out after a relentless assault by Ted's kindness, and this season she's just as lovely a person as you could hope to meet. Taking time away from epic holiday parties to make sure Ted is doing okay with his first Christmas away from his family... his first Christmas divorced...
Rebecca's plan to get Ted into the Holiday Spirit? Delivering Christmas gifts to kids that didn't get any...
It could not have possibly have been more perfect.
The second story involves Higgins and his annual Christmas dinner for players who are far from home. This means that Nathan and players like Jamie Tartt and Colin Hughes drop out early in the episode. Which is actually kind of nice, because players like Richard Montlaur get a minute of screen time they wouldn't normally get (and believe me, Montlaur's +1 definitely makes it worthwhile!). It's also a telling moment for Higgins, because usually he's so unpopular that only two or three players showing up... but this year everybody who doesn't have a place to go shows up! It's genuinely sweet. As is an appearance by Higgins' late cat, Cindy Clawford...
I was worried that events of the previous episode would be forgotten... but they do get a mention. And if there's anybody who could give Ted a run for his money in the sweetness department... it's Sam, and I couldn't be happier that he's gotten so much screen time this season...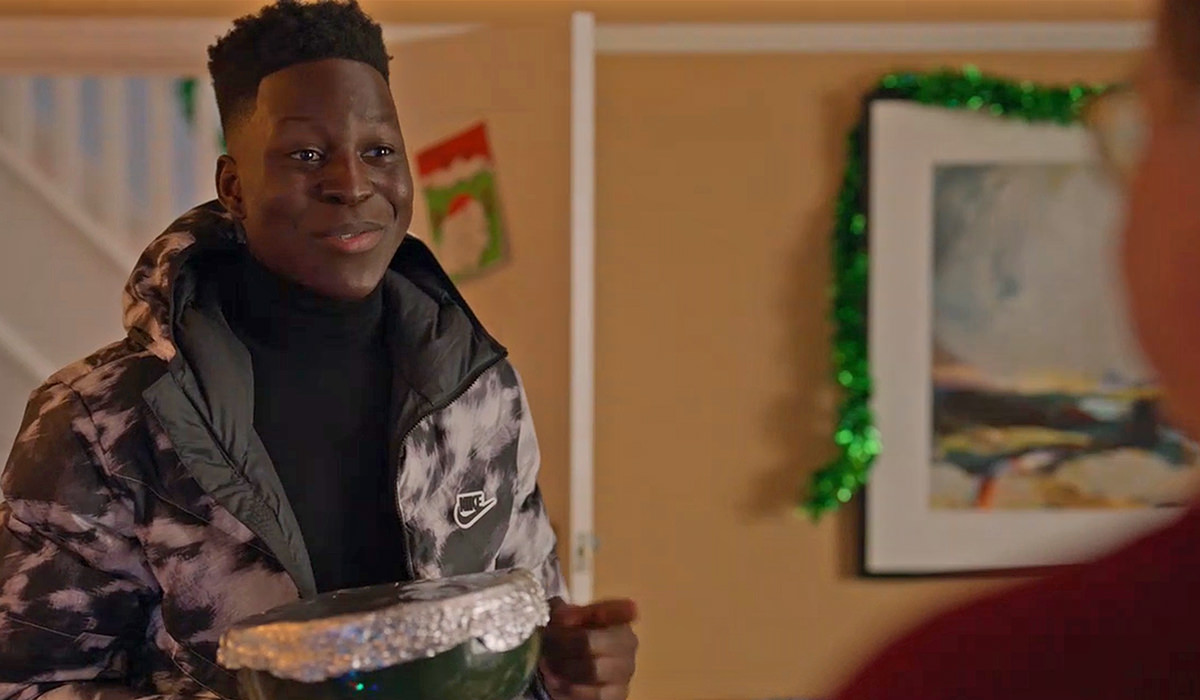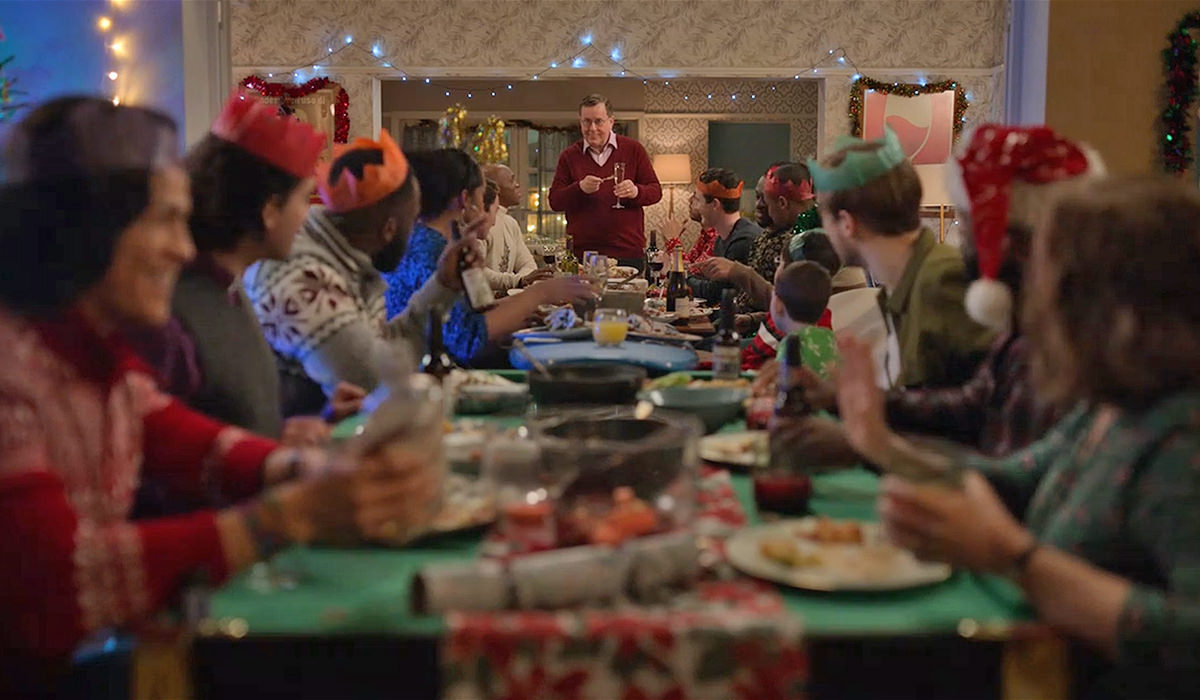 The last story is probably my favorite... because it's Roy Kent... but boy does his neice Phoebe hold her own (again) this episode. Roy and Kelley are planning "Sexy Christmas," but plans go awry when Phoebe shows up with a big problem...
And just because the show never misses an opportunity to demonstrate once again how Roy and Keeley are a romance for the ages...
Phoebe's problem is horrendous bad breath which Keeley (rightly) determines must be clinical. This gives Roy the idea of driving back to his "posh neighborhood" and banging on doors until they find a dentist. This is ripe with touching moments of Roy showing genuine love for his niece that belies his gruff exterior...
That we end up with a cameo from the "Ussie Guy" from the first season (he is actually the fourth character we meet after Rebecca, Higgins, and Ted!) is just icing on the cake...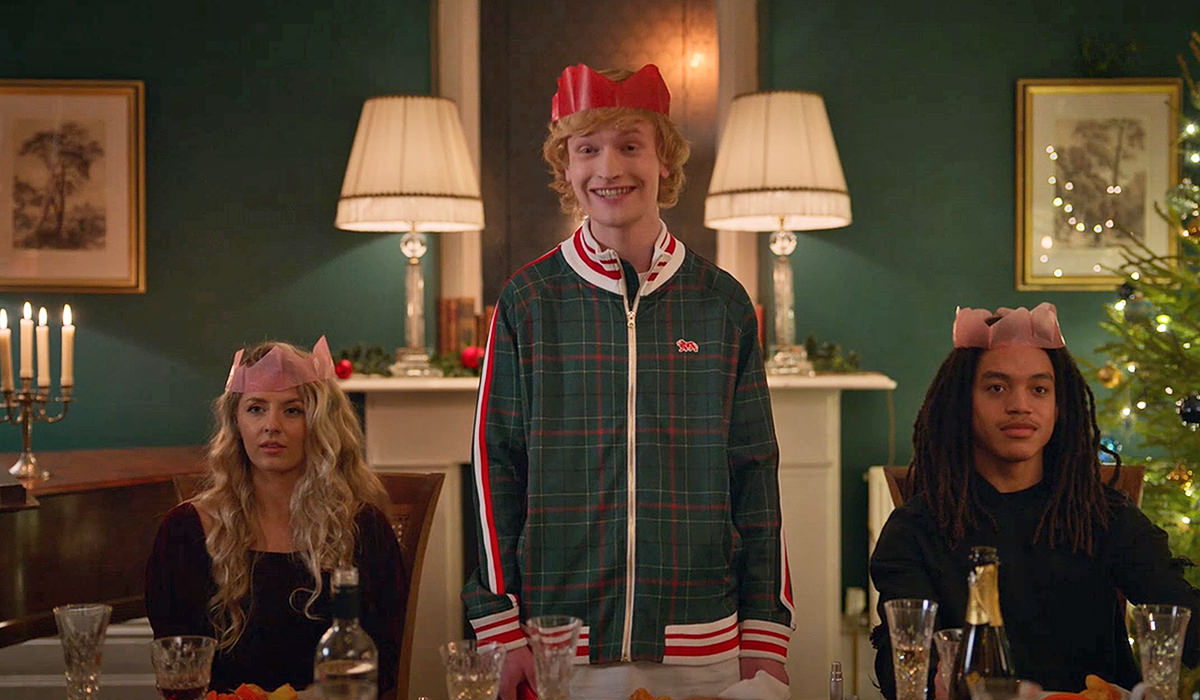 And it's at this point that I feel compelled to mention that the cinematography in this episode is sublime...
Is that... it that another smile from Roy Kent?!
As wonderful as this episode is (my favorite this season and ranking very high overall), I can't help but think how much more wonderful it would be to watch it during the holidays (which, of course, I will)...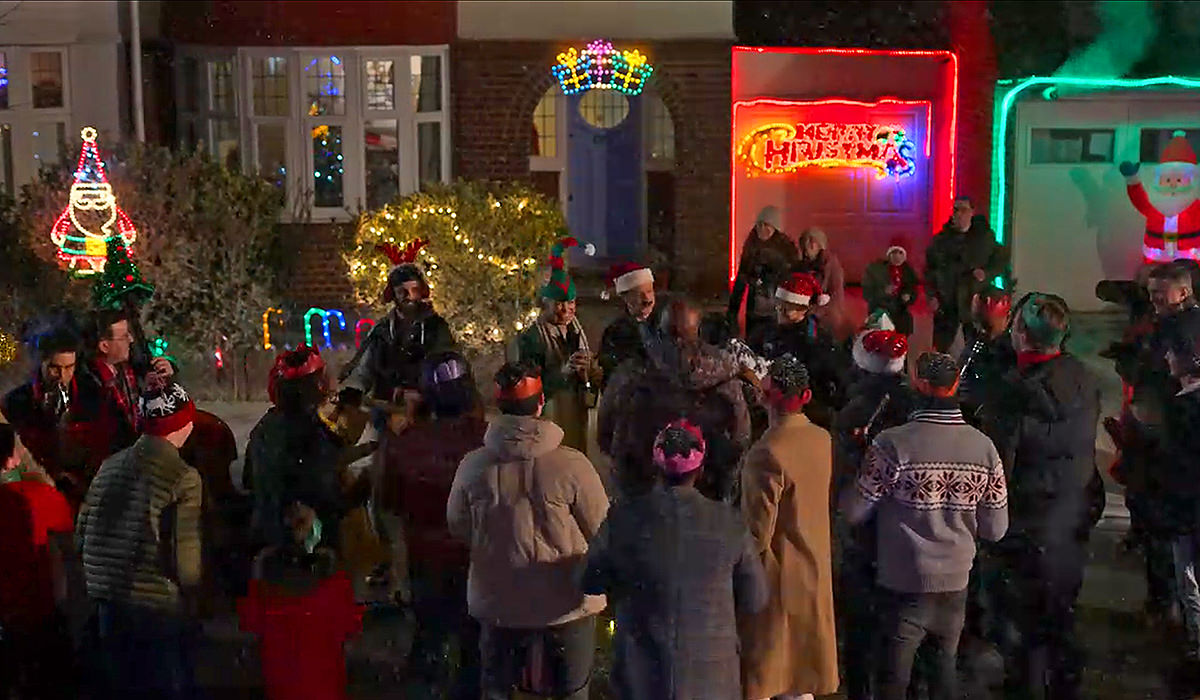 What can I say? The best show ever to air on television just aired one of the best episodes to ever air on television. It's almost impossible to see how it could be topped, but I say that almost every week.
Posted on December 25th, 2020

Not the best holiday season, but here's hoping you're making the best you can out of it.