You had a bad day, but all of that's about to change... because an all new Bullet Sunday starts... now...

• Leap? I was more than a little excited for the new Quantum Leap series. The original is one of the more memorable shows from my 20's, and there was a lot they could do with the concept. Many ways to freshen it up and make it relevant to today's audiences. Alas, they didn't get anywhere near what I was hoping for. The original was the whole package... charming, funny, smart, exciting, and entertaining. Plus the two stars (Scott Bakula and Dean Stockwell) were exceedingly talented and had chemistry for days. Sure parts of the show haven't aged well at all, but if the new version was even half as good, it would be something special. But this new one is just... there...
I didn't like it. I didn't hate it. I didn't feel anything about it at all (which is probably worse than if I had outright hated it). The actors aren't bad... but none of them seem particularly suited for their roles. The story isn't bad... it just isn't compelling television. And while they make a nod towards Dr. Sam Beckett right off the bat (and Al at the end) I wish they hadn't have bothered, because it just makes me feel even worse about what we've got.

• Click! If you have an iPhone. If you've installed iOS 16. You need to turn on "haptic keyboard" (settings -> sound & haptics -> keyboard feedback). This is SO nice. Feels like you're pressing keys! It's a little less magical if you have "QuickPath" (slide to type) on like I do... but it's still a cool additional to how I interact with my iPhone.

• MegaSHADE! Wow. Nobody roasts like Megatron...
I love it when meet-n-greet characters are a step above.

• Cod! This is funny... but actually speaks to how incredibly stupid it is to complain about Ariel's skin color. SHE'S A FRICKIN' FICTIONAL FISH PERSON! And the actress they got to play her has the voice of an absolute angel, WHICH IS WHAT YOU WANT IN A FRICKIN' MUSICAL!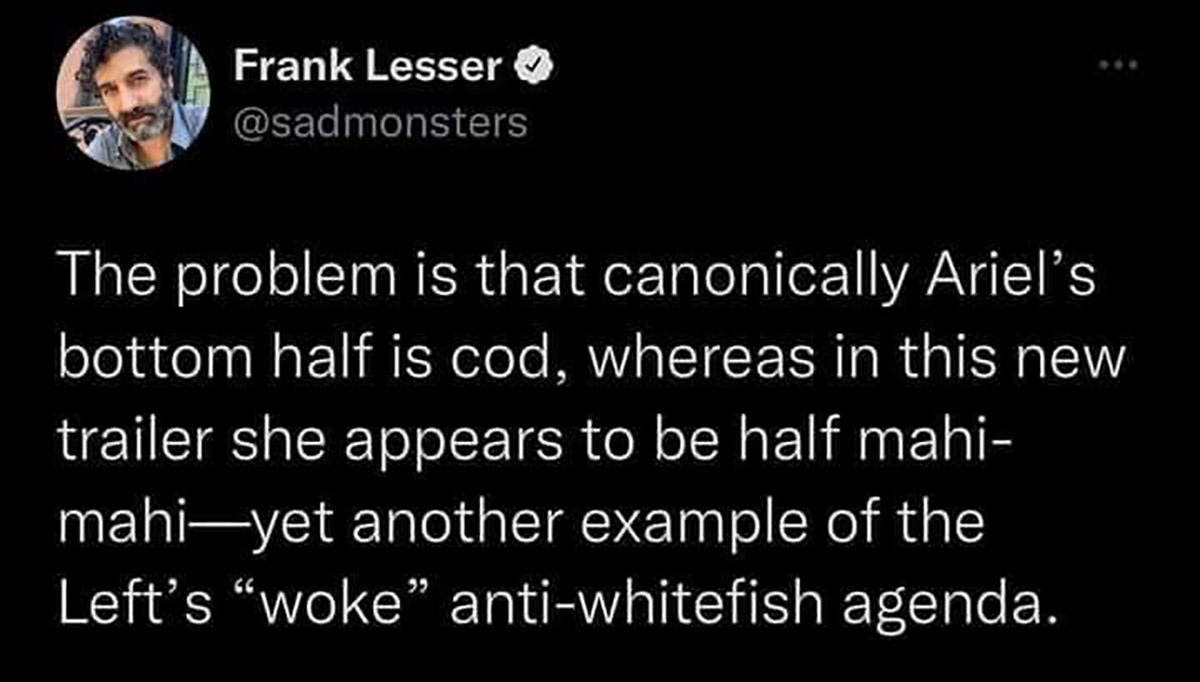 • From Scratch! Sooo... Zoe Saldana is doing a "Hallmark" type series for Netflix? YES PLEASE!
Actually looks like it's trying to be more than just Hallmark, which is nice.

• Nuggies! Dayam! That's cold...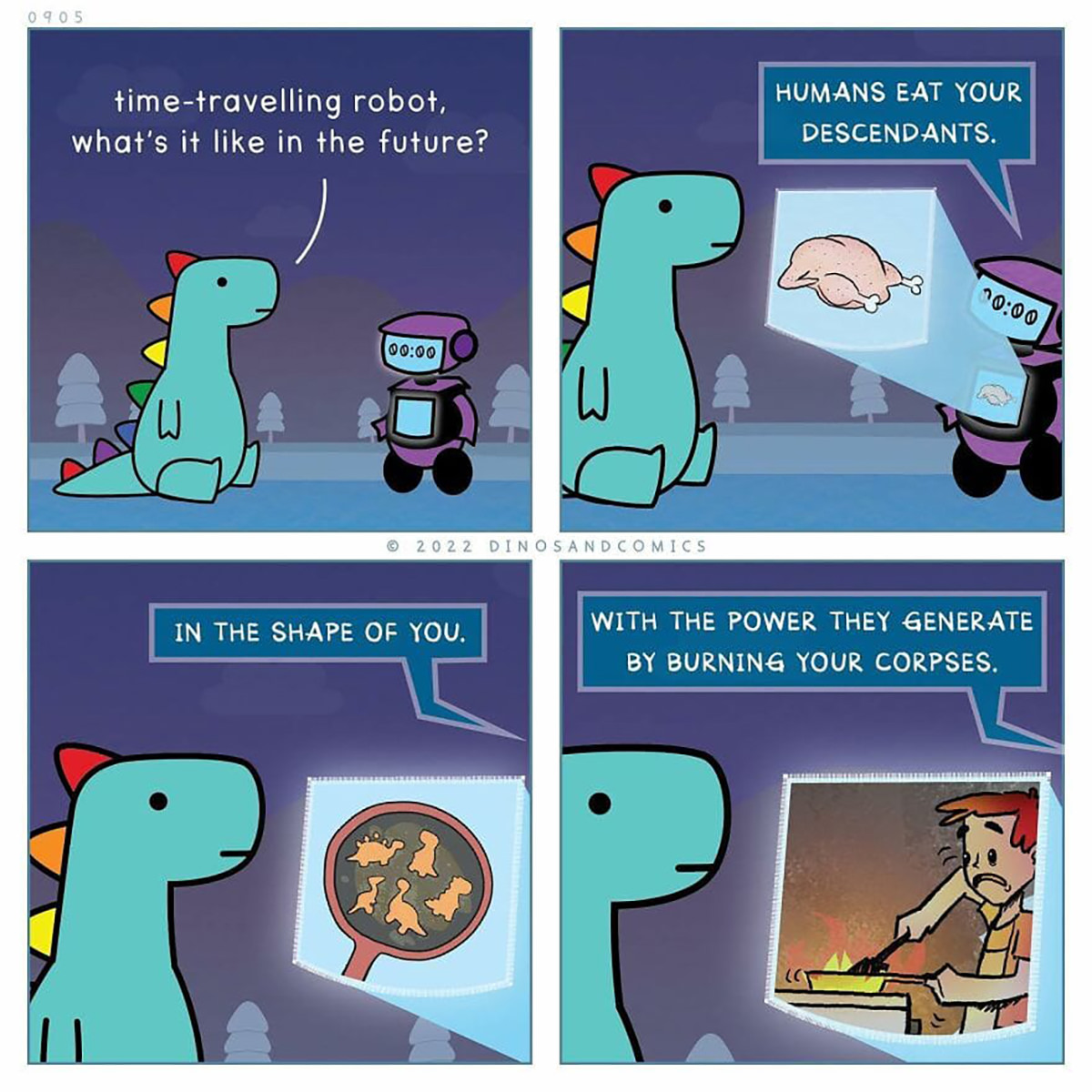 Time-Traaveling Robot really should have lied. More Dinos and Comics here.

• Board! This is great if you watch until the end (and have subtitles on if you don't speak German). I tell you... I've found that some of the funniest people on earth are Germans, and this just reinforces that.

And now I really need to take a nap.