Oh look! Summer is half-over and the temperatures are climbing past 100°, but it's cool in this house... because an all new Bullet Sunday starts... now...

• Uhura! I was very sorry to hear of the passing of Nichelle Nichols. It's impossible to quantify just how important her role on Star Trek was when it comes to the history of television... and the world, really. The now legendary story of how she was going to quit Star Trek until Dr. Martin Luther King Jr. changed her mind because it showed the world how our future should be was just the beginning of her influence...
If you're interested in a very loose interpretation of events... this episode of Drunk History is darn good...
I have watched that so many times.

• Wood! Maybe it's because I love woodworking that I've watched these a half-dozen times... but I honestly think it's so cool that anybody would find it fascinating...
I love videos like this. Entirely too imaginative and clever. There's only a few videos, but entire YouTube Channel is gold.

• PANDA! Bamboo Eating Panda is no longer interested in eating for your amusement (here's a link in case TikTok is being a dick)...
He's still adorable, however.

• Girls? I've been looking forward to Paper Girls since I found out that they were adapting the comic book series, which was excellent. — Unfortunately, I find it to be nearly unwatchable. In the comics, the story really shines through... it's imaginative and interesting and everything you could want in a comic. But the Amazon Prime adaptation? EVERY FUCKING SCENE HAS THE DRAMA AND INTENSITY DIALED UP TO ELEVEN! It's all screaming and overacting on top of overacting on top of overacting. And I do not blame the young actors for that... when they are given quieter moments (which is rare) they are darn good. I blame the director(s) who apparently pushed them to be fucking insane level to a bizarre and intolerable degree. And the worst part is when they use swear words, because they don't sound even remotely natural... they PUNCH. EVERY. FUCKING. CURSE. and it's so jarring as to be disastrous. Absolutely hated this series, and nobody is more bummed about that than I am...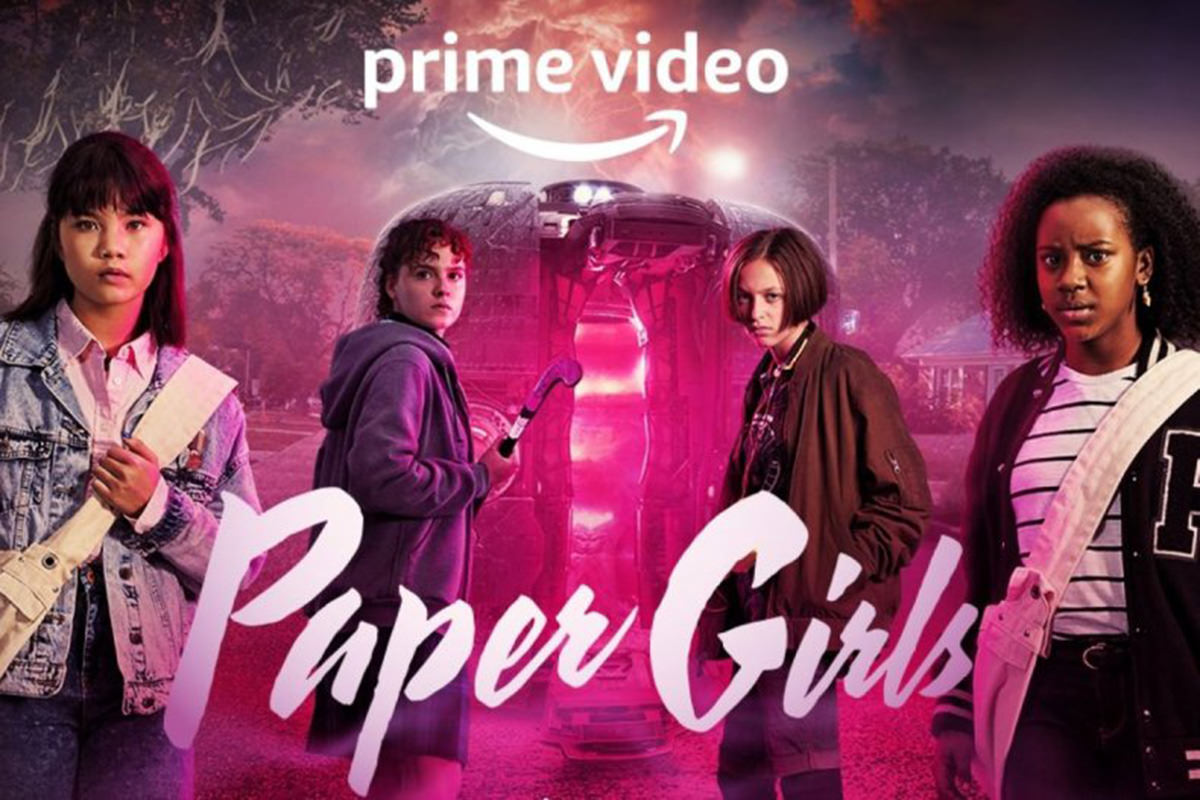 Be careful what you wish for... because for every Umbrella Academy, there's whatever the hell this was.

• Deadly! Utterly fascinating. Utterly terrifying.
Add to this the advent of antibiotic-resistant bacteria... and the future looks pretty scary if science can't find a way out of this.

• ChocToc! Look, I'm not saying I ate a lot of Choco Tacos... but I am still sad that they are being discontinued because my life was made easier knowing that they were out there when I needed them...
WHAT WILL I DO WHEN I CRAVE A CHOCO TACO NOW?!?

• HYPOCRISY! So remember… I know I will… (here's a link in case TikTok is being a dick).

And that's all the bullets we have for today.