Posted on September 20th, 2020

The country may be on the brink of fascism, but you've got bigger fish to fry... because an all new Bullet Sunday starts... now...

• Long! Ewan McGregor has made two documentary series about long-distance motorcycle trips... Long Way Round (London to New York City, 19,000 miles) and Long Way Down (Scotland to Cape Town, 15,000 miles). Both were really good series, and I was happy to learn that Apple TV+ had another series being released... Long Way Up (Ushuaia to Los Angeles, 13,000 miles)...
It was weird watching Ewan and Charley arrive in at Malvinas Argentinas Ushuaia International Airport, which was where I landed for my Antarctica expedition, and be able to say "Hey! I've been there!" The series is notable for a number of reasons, the biggest being that this time they are using electric motorcycles! Indeed, most of the show is dealing with running out of electricity and not being able to charge (25% is being cold, 25% is actual journey). The first three episodes dropped on the 18th and now they are releasing the rest of them, one each week. If you like motorcycles or travel or really cool people having amazing adventures... or, if you're like me and love all three... this is the series for you. All it takes is an Apple TV+ subscription!

• RGB! Very sad to hear of the passing of Supreme Court Justice Ruth Bader Ginsberg. Her dedication to the law and this country resulted in a lot of good things. Even sadder at the thought of a Supreme Court Justice landing in The Court who will strip rights from women... from LGBTQ persons... from minorities... from the poor... from the disenfranchised... from anybody who doesn't fit into the singular mold of making sure that straight, white, wealthy, Christian men are the only people who have rights and protections in this country. But, alas...

• Minutes! I've stumbled across a YouTube channel called "minutephysics" that's pretty great. And it all started when I saw their video on masks this past week...
The entire channel is gold, and you can check it out right here.

• Yo! And, on that note, WE GOTTA YEET THIS VIRUS, YO!
SO DOPE!

• Closer! Because I rotate through my streaming services, I didn't get to Sundance Channel in 2019 so I could watch the second season of So Close when it debuted. Instead I got to it late... which worked out okay because I saw it at a time I needed to see it most...
In the first episode, there's a laugh-out-loud moment that really got me into the new season. But then it crashed right into showing just how big a mess that Michael and Kate are. Again. And if you thought that Michael was screwed up the first time around, you haven't seen anything yet. Because it's not him being deaf or gay that defines him... it's that he's a fucking disaster. A bomb just waiting to explode all over everybody. Again. And I had gotten to the point where I was going to stop watching because we've seen this all before. But I stuck with it. And then they kinda used that to take the show into an interesting place and I was hooked. By the time we were at the final episode I was in love with the show and wanting more. Again. Except... NOT IF WE'RE JUST GOING TO END UP BACK WHERE WE WERE FOR THE THIRD TIME! For the love of God, get these people to a healthier place and grow their characters from there. Anything else is just more of the same and we're bored of it. You can watch This Close on The Sundance Channel.

• Criminal! And speaking of television... I absolutely love happening across a show I've never heard of before and finding something really good to watch. Criminal: UK is fascinating, and the stories and guest stars for each episode are great! Worth a look of you're into this kind of show...
I binged every episode, and am looking forward to watching the other versions of this show... Criminal: Germany, Criminal: Spain, and Criminal: France.

• Conspiracy! Sometimes you see something float by on Facebook and feel it to your very soul...
Pretty much how it goes.

And that's all she wrote, true believer.
Posted on September 13th, 2020

The world may be on fire, but don't let that dissuade you from pulling out the marshmallows... because an all new Bullet Sunday starts... now...

• Transplant! I've written a couple times about my favorite show of 2020, the Canadian medical drama Transplant. It's just fantastic television and deserves a look. If you're heere in the US, NBC is airing it on Tuesdays and on their Peacock streaming service. Today I found out that Apple iTunes Store is offering a Season Pass for all 13 episodes for $25. It didn't take me even one second to purchase it, even though I already have Canadian recordings of all the episodes. I support shows I like by purchasing them whenever I possibly can. This was a no-brainer.

• Farmer! In an age where laughs are getting harder to find, this was exactly what I needed...
Almost makes me want to get on TikTok to keep up with him.

• HEADLINE! Face masks could be giving people Covid-19 immunity, researchers suggest. Not that anything wil ever dissuade the dumb-fuck anti-mask brigade, but any news is good news, right?

• Float! Apple sure does know how to create amazing retail spaces. Every store I've visited around the world... even the most basic... is incredible. My favorites are those which take classic old buildings and turns them into jaw-dropping shops. But there's something to be said for their mind-blowing original creations...
Apple Stores are practically destination-worthy. If we were in different times, I'd take a diversion to Singapore to see this marvel.

• New New Order! One of my all-time favorite bands has released new music!
It's different. But as a huge fan of dream-pop, this half-step in that direction is not something I hate. I actually rather like it, even though it's not what I was expecting.

• Lunch! Yesterday I was going to get up at 7am, get some bread started, clean the kitchen, put another coat of paint on the cabinets, then cook up a vegetable bake with dumplings for lunch. But then I took one look out my window as smoke was pouring into the valley and decided I'd sleep until noon. This was lunch...
Now-a-days, you do what you can do and try not to feel like a failure for not doing what you feel you should be doing. Just getting up in the morning to feed my cats was doing good during a pandemic. But while the world is on fire during a pandemic? Vodka Coke and frozen veggie corn dogs is a frickin' miracle.

And now... once more into the breach.
Posted on September 11th, 2020

2001 feels like it was a lifetime ago. 2001 feels like it was yesterday.
And while I've said all I have to say on 9-11 with a post you can find here, if you'd like to revisit it, the pandemic has added a new perspective on things that cannot be ignored. Namely, that 2,977 people lost their lives then... while 193,586 people have lost their lives due to COVID-19 or COVID-19 factors right now. Dividing that by the 191 days since they started recording the numbers on March 4th... and you get around 1013 people dying per day in the USA.
Which is to say that essentially a 9-11 death-toll is happening to us every three days.
Now, there are people who are still on the "THEY ARE COUNTING ALL DEATHS AS COVID-19 DEATHS TO MAKE THE PRESIDENT LOOK BAD!" bandwagon. Personally, I think this is bullshit. They are absolutely not doing that. If you have a heart condition, then get shot through the heart and they are unable to repair it because of your existing problems, your heart condition didn't kill you... the fucking bullet did. Regardless of health problems you have, if they are usually manageable but contracting the coronavirus made them unmanageable and you die, then it was COVID-19 which was responsible for your death. And given all the horrific stuff they're learning every day about what the virus does to your body even if you're perfectly healthy... well... it's not just death you have to worry about. The complications and long-term health problems from surviving an infection could push the numbers much higher.
And sure you're still alive if your recover from COVID-19 and end up with lung scarring that makes it so that you're unable to walk 20 feet on your own... but that's just semantics. Because the life you had prior to the coronavirus infection is dead as all get-out.
It seems disrespectful and wrong to those lives lost on 9-11 to be comparing their deaths to other deaths and politicizing such a horrific tragedy, but that's our reality right now. And we do it all the time. 2019 pandemic deaths are compared to bubonic plague deaths. HIV/AIDS deaths are compared to heart disease deaths. Car crash deaths are compared to smoking deaths. Humans are always quantifying by comparison, regardless of how disrespectful and wrong it may be. Alas, that's just who we are. That's how we process.
As for politicizing? Well, it's tough to get away from that as well. We have a president who ran on a platform of protecting our lives from "foreigners" and is wasting billions on a wall which will ultimately accomplish very little. Meanwhile, the killer was in the house all along, because now we have the tapes of President Trump saying that he intentionally downplayed the deadliness of the pandemic.* He told the public that the coronavirus was not a big deal and something no worse than the flu that would disappear in April... even though he knew this was a lie. This just encouraged people to ignore a huge threat to their very lives, all while they further spread the virus, leading to countless unnecessary deaths and the destruction of our economy.
Now, of course, the president and his FOX "News" apologists are telling us that he did this because he "didn't want to cause a panic." But apparently he didn't give a shit about sending us into a panic on everything else he unleashed... and continues to unleash... using fear to get himself re-elected. THE MEXICANS ARE COMING TO KILL US, BUT I CAN STOP IT! CHINA IS STEALING OUR JOBS, BUT I CAN STOP IT! DEMOCRATS WANT TO GIVE YOU AFFORDABLE HEALTH CARE WHICH WILL DESTROY HEALTH CARE, BUT I CAN STOP IT!
The guy is blowing fear and panic up our asses on a daily basis. And we're really supposed to believe that the reason he lied about COVID-19 was to not sow panic? Get the fuck out of here! Far, far more likely he was protecting his billionaire backers who didn't want the stock market to tank and ruin their profits... and even more likely that he didn't want workers to stop working and ruin his job numbers.

The terrorist attacks of 9-11 is a tragedy for this country and the world which will long be in our heads and hearts. And while it's comforting to think that it's an event which happened 19 years ago and is long-since over... it's really not over at all. Just like the pandemic we currently face, 9-11 is ongoing. There are First Responders still alive who are facing horrific health problems from a time they risked their lives in an attempt to save others. And since their every waking hour is a political struggle, politicizing their plight is actually necessary, and it seems only appropriate to leave you with this...
Trump administration secretly withheld millions from FDNY 9/11 health program
Trump officials interfered with CDC reports on Covid-19
Never forget? As if we ever could.

*And, while I'm at it, fuck Bob Woodward for keeping a lid on this information all this time... choosing only to release it for when his book was ready. What a complete and total piece of shit. Lives were lost because of you too, sir, and no amount of spin will ever... EVER... erase that. Screw exposing Watergate. THIS is your legacy now. It should be your legacy now.
Posted on September 10th, 2020

With the exception of a quick drive to Spokane and back last week, I haven't gone anywhere. I likely won't end up going anywhere else for the remainder of this year. Perhaps a trip over the mountains at Christmas, but even that isn't a certainty.
Even more jarring is that I haven't had any houseguests since early January.
Used to be that I would have weekend guests sporadically through the Spring and Summer... then a non-stop parade of guests in Fall and Winter as friends stay with me so they can enjoy the festivities in Tourist Town down the road.
But this year? Zero. Zero houseguests. I just can't do it given that my reduced lung capacity puts me in very real danger of death should I contract COVID-19. Not that it matters, because I think all the festivities in Tourist Town have been canceled for the year anyway.
As you might imagine, any incentive to keep my home clean has vanished like a fart in the wind.*
The RoboVacs have been turned off and I just manually vaccum a couple times a month. I haven't mopped my floors all year. I bought a steam cleaner for disinfecting my floors, but haven't bothered to turn it on even once. Rather than hiding all my kitchen utensils, gadgets, appliances, pots, pans, storage containers, and everything else neatly in the garage while I remodel, they're just stacked on the dining room table and laying around. Needless to say I haven't dusted in months. Why bother if only me and my cats are here to see it? They don't care and I don't want to be bothered. Far better to sit on the couch watching television and eating potato chips than to make my life any less pleasant than it already is.
Nah. No need to clean. I'm good.
And don't even get me started on my garage, which is part wood shop and part dumping ground for crap I don't want to deal with. Like empty cardboard boxes and literal garbage.
Except you kinda do need to get me started on my garage, because before you know it Autumn frost and Winter snows will be here and I need to be able to park inside.
I've decided that cleaning my garage will be my weekend project. But only because it HAS to be. Otherwise I'll have to scrape my car off every morning, and I think we all know how much I absolutely don't want to be doing that.
Check back Monday to see if I actually managed to get motivated to dig in... or whether I've just kicked that football down the field to next weekend.
Right now I think my chances are 50/50.
Probably less than 50/50 if the massive cloud of smoke from Oregon and California blows up this way as it is expected to do. But in that case it's totally not my fault, right?

*Many thanks to the movie The Shawshank Redemption, which has made this analogy a part of my vocabulary.
Posted on August 24th, 2020


It's not the pandemic... it's the people.
Posted on August 16th, 2020

Six months in quarantine and dumbass idiots just keep our pandemic going strong, but at least there's something to read... because an all new Bullet Sunday starts... now...

• So Very COVID! U.S. Coronavirus Outbreaks Are Increasingly Tied to Small Family Gatherings, according to this Vice article: If You Love Your Family, Stay the Hell Away From Them. This pandemic is never going to end. This is why.

• WOMAN, CAMERA, TV! Sarah Cooper has just been given a comedy special deal by Netflix. After her many hilarious videos and this monologue for Kimmel, it's easy to see why...
Good on you, Miss Cooper.

• JAJA DING DONG! If you saw the Will Ferrell Netflix movie, Eurovision: The Story of Fire Saga, you know that he plays an Icelandic singer who dreams of competing in the Eurovision song competition. A joke in the movie is when he sings a song called Jaja Ding Dong, which is about exactly what you'd think it would be about. Well, the real-life Iceland Eurovision contestant, Daði Freyr, is constantly being asked to cover the song, and he finally relented...
Awesome.

• Puppies! When I was in Zimbabwe, I was very, VERY lucky to see wild dogs. They are rare to spot, and there was a group of people that flew in a couple weeks prior to my visit who came specifically to photograph them... but never saw a single pup after a week of searching. They are really remarkable creatures, and it's cool that they have found ways to help restore the wild dog populations of Africa...
They're beautiful creatures, to be sure.

• Cats! Tell me that you don't think of Jake and his beloved toy Mufasa when you see this...
Cats are the most incredible creatures.

• Cohen! Michael Cohen's new book is coming, and it promises to be a doozy. I won't give the piece of shit a single cent of my money no matter how much dirt he's dishing... and there's really no reason to. I'm sure all the tea will be spread far and wide without me having to buy a thing. If nothing else we'll finally get confirmation that the pee pee tape exists...
I believed it all along.

And that's they way it goes. Enjoy your pandemic.
Tags:
Bullet Sunday
,
Cats
,
COVID-19
,
Music
,
News
,
Politics
,
Television
Categories:
Bullet Sunday 2020
,
Cats 2020
,
Music 2020
,
News – Politics 2020
,
Television 2020
—
Click To It:
Permalink
—
0 Comments: Click To Add Yours!
Posted on August 9th, 2020

The heat may be on, but it's cool inside here... because an all new Bullet Sunday starts... now...

• Hello Kraken! Seattle's NHL team has been officially named, and they've chosen "Kraken." The name is pretty cool (albeit a little out of place) but the logo branding is incrediby cool...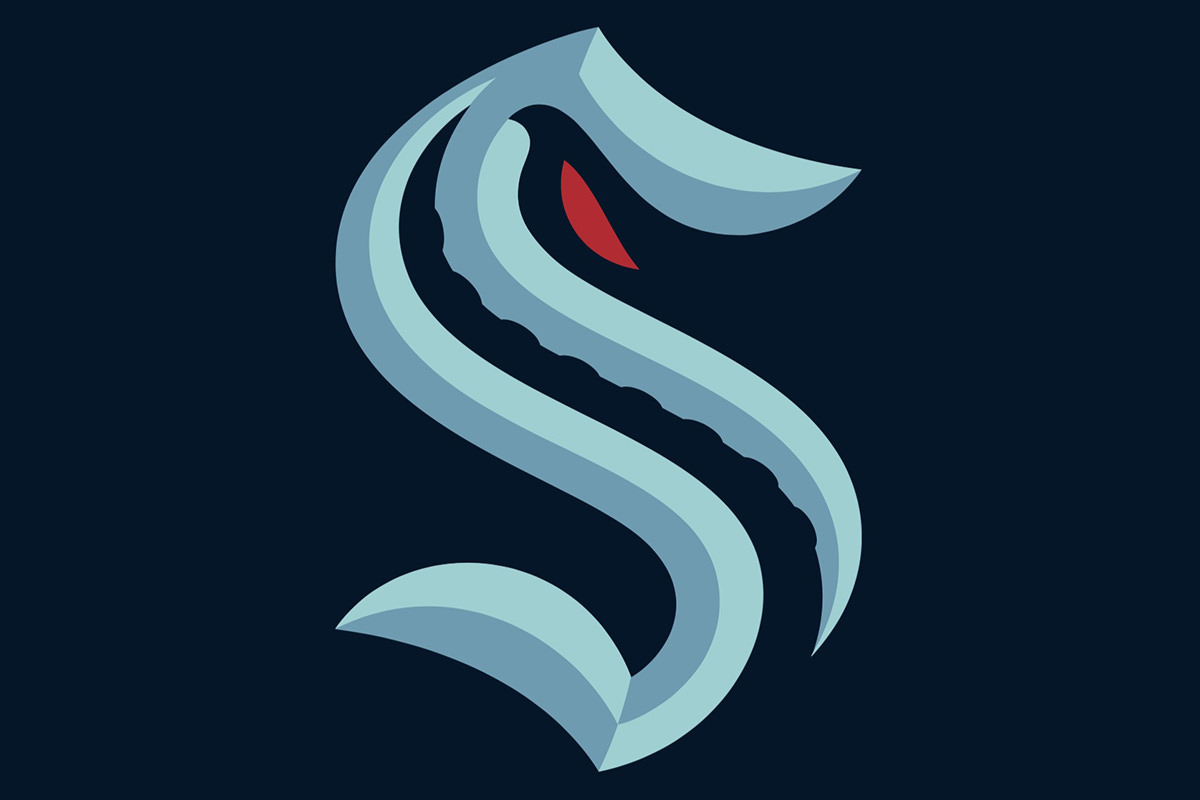 Note the tentacle hidden in the "S" primary logo... and The Space Needle hidden in the anchor secondary logo. Bucketfuls of awesome. While my heart will always belong to the Chicago Blackhawks and Milwaukee Admirals, I am really, really excited at the thought of Seattle having an NHL team. Here's hoping that this pandemic crap is over in time for their debut in the 2021-2022 season, because I would love to hit a few games.

• Hello Tokyo! I agree with absolutely every word of this blog post by television writer Joseph Mallozzi: Tokyo's lack of public trash cans is directly related to their low COVID-19 death rate. Let me explain.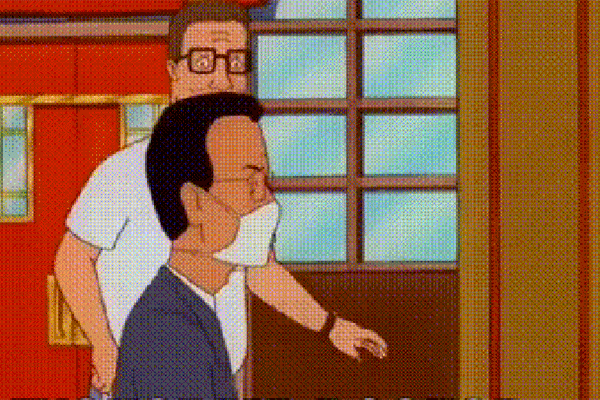 I ran across this blog as I was trying to find out if the creators of the awesome sci-fi television show, Dark Matter had a plan for what would happen in the fourth season the show never got. Amazingly enough, you can find out about that there as well if you dig around a bit.

• Hello Puppers! This morning I fell into a YouTube rabbit hole with The Dodo's Foster Diaries. They're cute stories of animals getting fostered and how that goes... which is much like you would think...
This next one is a cautionary tale. It's why I don't foster kittens, because I know that I would 100% turn into this guy...
I mean, how could you give that up? If you want to fall down this rabbit hole yourself, here's the YouTube link.

• Hello Antibodies! A year ago the volunteer work I was doing required that I get a serology test to prove I had measles antibodies. Thanks to anti-vax dumbasses, the disease had come roaring back, and if we didn't have measles immunization we couldn't fly. My Measles Antibody Test has a result of 203. Anything higher than 29 is positive for immunization. So I was like... HOLY SHIT, MOM! 203?!? EXACTLY HOW MANY TIMES DID YOU HAVE ME IMMUNIZED?!? My whole testing ordeal came roaring back to me as I was reading up on the efforts to create a COVID-19 vaccine. Depending on what you read, we're getting really close to trials... or we're years away from something which may never even happen. Which means the future of all mankind is more unknown than usual. Maybe we'll get lucky and a giant meteor will nuke the planet.

• Hello Facism! I mean, in all seriousness, this is the very definition, is it not?

• Hello COVID! Where I live, if you attend an event with 100 people or more, the certainty of encountering somebody infected with COVID-19 is greater than 99%. At an event with 10 people, the odd of encountering somebody who's infected is 42%. Such an encounter doesn't guarantee you'll be infected if you take proper precautions, but your odds are still pretty scary. But the REALLY scary part is that you can then drag it back to your family or friends. And while YOU might survive it, THEY might not. Or maybe it will be the people they infect? Hard to say. If only this country had a pandemic response that didn't get us to this point. But, alas...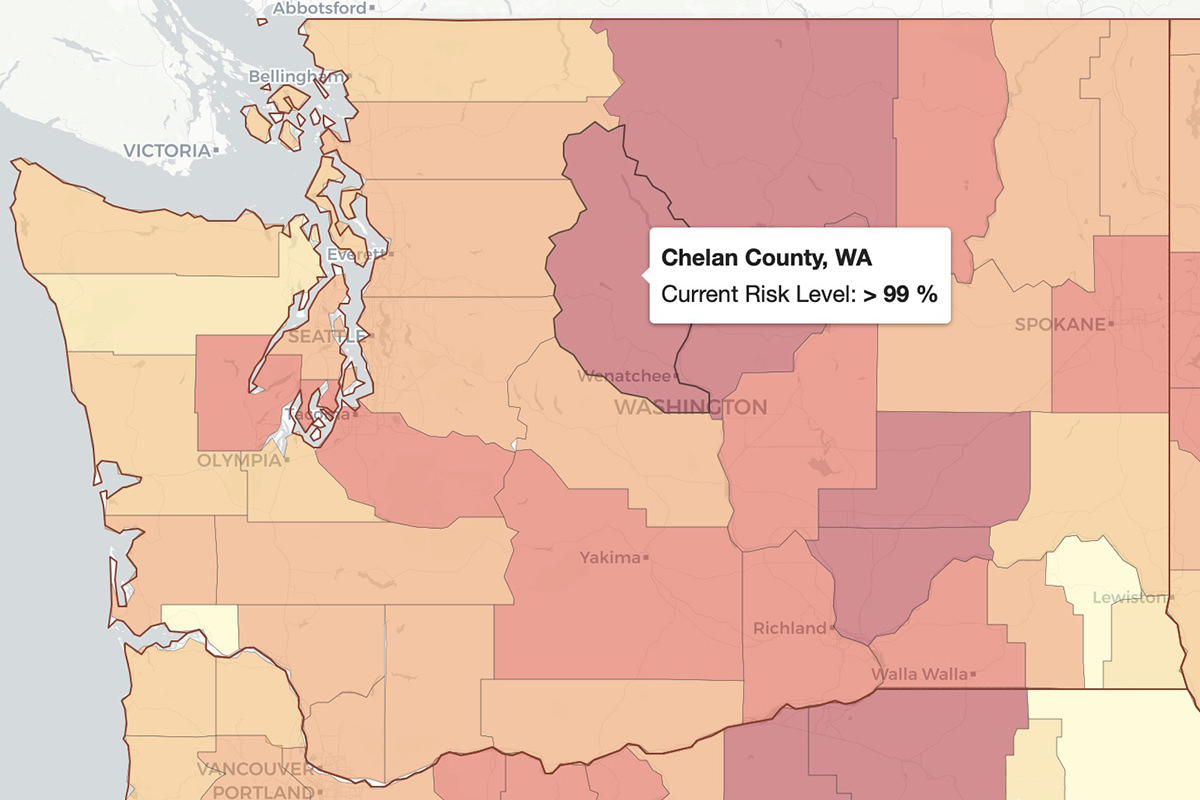 If you want to see how things are looking in your neck of the woods, here's where you can find out.

• Hello George! Ending on a happier note... here's a monkey unboxing his new water bottle...
Note that, unlike myself, George bothers to read the instructions!

And that's a wrap, bullet fans.
Posted on July 28th, 2020

I've been consumed with work for weeks and it hasn't done anything good for my housekeeping. My home is a complete pit of despair right now, and it's going to get worse before things get better because I'm starting my kitchen remodel this weekend. Originally it was to start at the beginning of the month but that had to be delayed when I realized I needed another month's worth of savings to make it happen. Usually I would never be able to remodel this late in the summer when I have lots of visitors staying over, but... pandemic and all that.... so here we are.
Like everybody else, I'd imagine, I've been watching an absurd amount of television lately. But since so much of the new stuff that's on doesn't really interest me, I've been re-watching older shows that I like. Tonight I started watching No Tomorrow, a show I haven't watched since it was released in the 2016/2017 television season...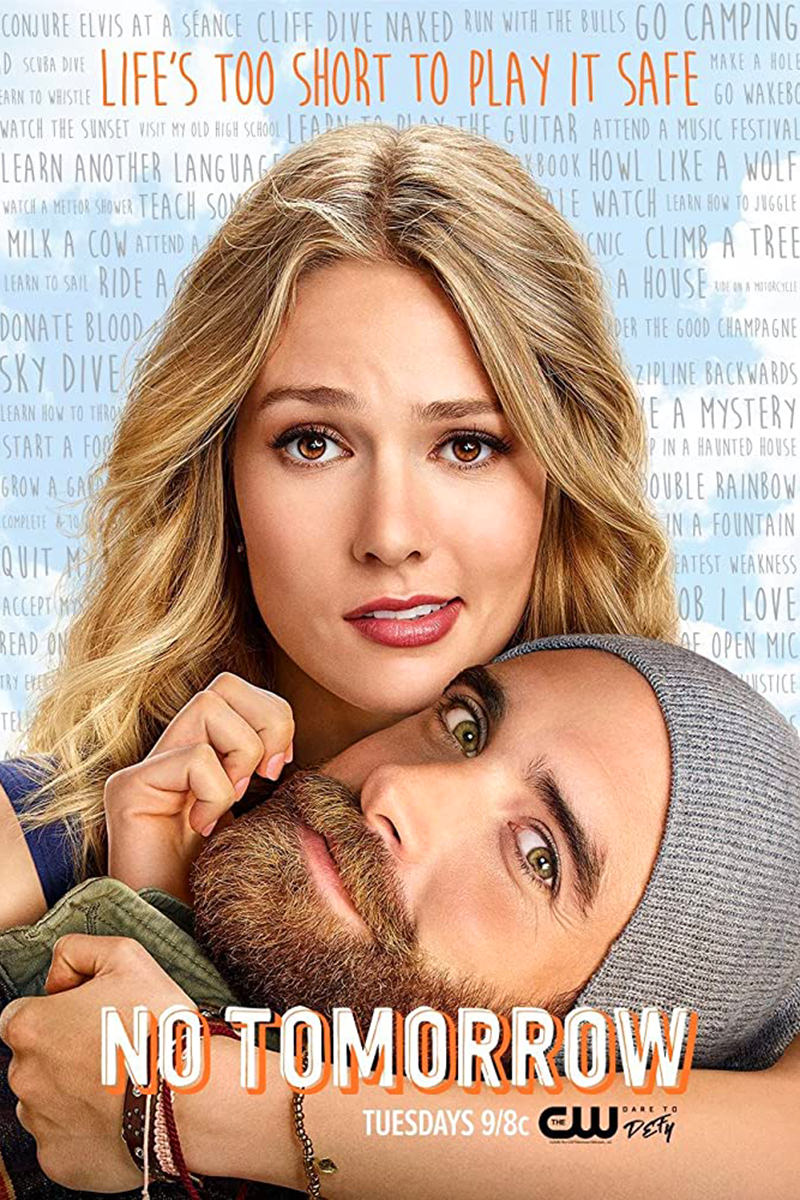 It's a romantic comedy about a guy who stumbles upon an asteroid which will hit the earth in 8 months and end all life on the planet. Ever since, he's been living his life like there's no tomorrow, doing all the things he's always wanted to do. Along the way he meets a woman that he immediately falls in like with, and kinda-sorta convinces her to buy into his end-of-the-world theory. Together they start checking items off their "Apocalists" and it's a charming, sweet, funny, lovely little show and a fun ride.
At least it was until The CW canceled it.
The cast is really great, so I was curious to know what they had all been up to. Everybody had moved on to a bunch of other projects... except the star of No Tomorrow, Joshua Sasse.
He hasn't appeared in any TV shows or movies since.
BEFORE he was in No Tomorrow he was in Galavant, a show I caught a few times, but none of his other shows rang a bell. Even so, it's kind of depressing that he's not doing something new since he seems like such a talented actor. Maybe he can afford to be picky and is just waiting for a project he likes? I sure hope so.
As I've been watching the episodes, I've been thinking an awful lot about how I would be living my life if I knew it was all going to end in eight months. I'd like to think that I'd be spending my time doing things that are a lot more interesting than what I'm doing. Like finally getting my ass to India... pandemic be damned. Not that I could actually go, of course. The entire world has banned USA citizens from entering thanks to our heinously shitty response to COVID-19. We're a bunch of selfish fucking idiots who can't be bothered to wear a mask or look out for other people.
Ugh.
I suppose I should probably start cleaning my house now, but... pandemic and all that... so here we are.
Posted on July 22nd, 2020

For reasons I don't really want to get into, I had to get a COVID-19 test today. Given the abundance of precautions I've been taking to not contract the virus (and the fact that I have no symptoms), I would be shocked to find out that I've got it. If I do, that would suck mightily considering how I've locked myself away in quarantine for five months. But it's not like it's outside the realm of possibility given that I still have to go grocery shopping and the majority of people here in Redneckistan still think it's all some kind of overblown Democrat hoax or whatever. Never mind that hospitals are filling up and deaths are reaching all-time highs, it's all fake news!
Until it isn't, of course.
The area where I live has made the news lately because there were COVID-19 employee outbreaks at a warehouse and at the local Walmart (to name two). Apparently Independence Day Weekend was just too much temptation for Redneckistanians who want to show Governor Jay Inslee that he's not the boss of them. Never mind that the guy is just listening to scientists who study this crap in an effort to keep everybody safe... he's Hitler for mandating that people wear a mask!
What's interesting is that the spike in infections mean that our local healthcare conglomerate has had to take over an old bank in order to create a massive drive-thru testing service in order to keep up with demand.
The facility opened at 8am but I was warned that it's busy first thing in the morning, so I waited until 8:45. I pulled into the (former) bank parking lot where a cigar-chomping man on a scooter was unnecessarily directing me to a lane to queue in. There were about 8 cars ahead of me in both lanes (total) and the wait only took about 15 minutes. First you pull up to a guy verifying that your doctor requested a test, then you pull forward to wait for a technicians to walk up and give you a lobotomy.
Well, not really, but it feels like you're getting a lobotomy.
After you lean your head back, they shove a long Q-tip up your nose into the back of your sinus cavity...

(Original) image taken from WBEZ.org
Then they start twisting it for six seconds so they can get a sample of mucus from deep, deep, deep inside your nasal passage. And what seems like a sample of you brain tissue for good measure.
It burns a little bit, but not so much that I was ready to start screaming or anything. What bothers me is that I was still feeling it for hours after it was over. Like the Q-tip was left up my nose or something. It was a good five or six hours before I felt quasi-normal again.
I'm told that I should have results back in 3-5 days. The clinic will call me directly if I test positive or it's inconclusive (at which point you have to act as if it was positive). If I never hear from them, that means I was negative and my results will be posted to MyChart so I have a record of my being perfectly positively toward the negative. Or however the fuck our dumbass impeached president has convinced his cult you're supposed to say it...
Jesus Christ.
The entire world has done everything they can to get a handle on the pandemic and halt the spread of this virus that's killing us. Well, almost the entire world. Here in the USA, we've got leadership that has been propagating misinformation and unleashing a steady streams of bullshit from day one. Which is why we're leading the known universe in coronavirus infections and deaths.
I hope to God that people remember this come November.
Posted on July 21st, 2020

Generally speaking I try very hard to be accepting of people, even as I am being critical of them, because people change all the time and basically comes down to a "hate the sin, love the sinner" type situation. Because who knows? Perhaps one day a homophobic piece of shit bigot will understand that they're being a bigoted piece of shit and strive to escape it.
This kind of positivity has become increasingly difficult the longer the pandemic rages.
On one hand, I don't want anybody to get sick from COVID-19 and die because that's a repugnant attitude to have. If everybody is capable of redemption, then wishing them dead before they have a chance to find their redemption is a horrific thing. I don't believe that. I don't endorse that.
On the other hand, maybe if all these people who deny science and don't give a fuck if their actions threatens the lives of others would just contract COVID-19 and fucking die already, this world would have a chance to heal without their standing in the way.
This morning I found myself debating these two sides of the coin. I'm not proud of it, but that's what this has come down to now that I'm losing my entire summer and am badly missing my friends and family.
Rather than beat myself up too badly over being so awful, I'm just going to watch ducks eat a bowl of peas and attempt to find my center...
If you must know, the duckies are named Pepé and Arnold...
And now I think I will get the duck offline and try to avoid reading yet more incidents of ignorant assholes who refuse to follow Washington State's mask-mandate as they take out their frustrations on minimum wage workers just trying to do their jobs and tell people they have to wear a mask in order to shop. Holy fucking shit am I sick of this crap.