Posted on May 20th, 2018

Put on your Sunday's best... because an all new Bullet Sunday starts... now...

• Mo Carbs! Hey everybody... IT'S CARB AWARENESS DAY! I'm not supposed to eat many carbs anymore, but you can bet I'll be celebrating! Bread, pasta, and sugar for everyone!

• Twins Redux! And here it is... the first single from Thompson Twins' Tom Bailey's forthcoming album: Feels Like Love to Me...
Needless to say, it's a huge relief that this has a true Thompson Twins vibe to it... which is exactly what I want in a new album from Tom Bailey. It feels a bit more mature than Into The Gap, but doesn't sound as different as Big Trash or Close to the Bone did at the time... which is to say that it fits nicely between the end of the Thompson Twins and the beginning of Babel. At least from this one song it does.

• I Smell Bullshit! Fraganzia... because Febreze and every other product name worth a shit has been taken...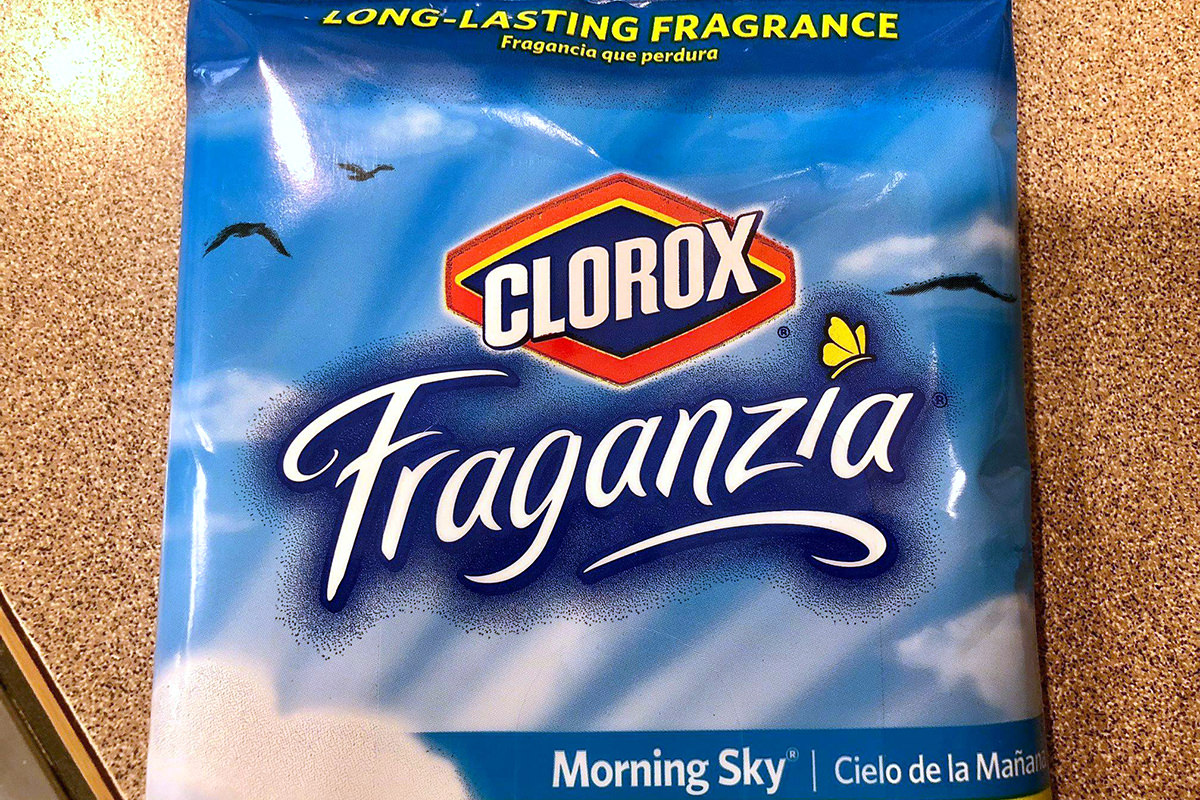 =sigh= Product marketing is officially running out of ideas.

• NEWS: Oklahoma governor signs law allowing adoption agencies to ban same-sex couples.
Holy shit... it's not a day ending in "Y" unless Mary Fallin is stirring up more bigoted shit. Such a fucking asshole. KIDS NEED LOVING HOMES. It has been shown over and over and over and over that same-sex parents DO AS WELL OR BETTER at churning out happy, healthy, well-adjusted children as opposite-sex parents. And in 2018 kids don't care... THEY SHOULDN'T CARE... because the ONLY things that matter is that they have a home to call their own. That they are fed and provided for. That they are loved and cherished. Who gives a fuck if that comes from two dads or two moms? Apparently Mary Fallin does, which means she is in no danger of spoiling her track record at being one of the shittiest human beings on the planet. Congrats, Mary, you repugnant pile of garbage. Are you going to take in all the kids being denied homes by your bigotry? =crickets=

• NEWS: GOP House candidate live streams herself challenging transgender woman for using women's restroom.
A women's bathroom has
STALLS
. Nobody is seeing
ANYTHING
. So it begs the question... exactly
how
is this candidate using public restrooms that a trans person entering is such a huge issue? Does she get naked and run around in there before she goes into a stall? Does she just hang around in there with her vag hanging out? What does she think people are going to see?
What is it?
You use a public bathroom to go to the bathroom, then (hopefully) wash your hands, then leave. Admittedly, I've never gone into a woman's bathroom before... so maybe I am completely unaware of what goes on in there... but this just seems extraordinarily stupid. If public bathrooms bother you this much,
then don't use a public bathroom
.

• Adventure Redux! Last Bullet Sunday I had mentioned the very first graphical adventure video game... Adventure! As a formative part of my childhood, it's a game that fascinates me in a hundred different directions. Mostly because it shouldn't have even been possible given the technological limitations of the time. In a stroke of randomness, I ran across an interview with Adventure creator Warren Robinett earlier this week! It's pretty great...
Needless to say, I am thrilled at the prospect of reading The Annotated Adventure book mentioned in the talk, but the last mention of it was in 2016, so I'm guessing it's been put on indefinite hold or outright cancelled by now.

And on that note... DeeTwo out.
Posted on May 14th, 2018

Nobody puts on a show like P!NK. Nobody.
The first time I saw her live was on her Truth About Love tour, which was one of the most amazing things I've ever experienced. It was more than just a concert, it was a spectacle. In the best possible way. P!NK sounded phenomenal... and did so while suspended in the air and flying around the stadium. Anybody who says that an artist needs to lip-sync in order to put on a good show was completely buried after this tour opened.
And now P!NK is touring in support of her Beautiful Trauma album... once again blowing the doors off of stadium while cranking out an endless parade of amazing songs...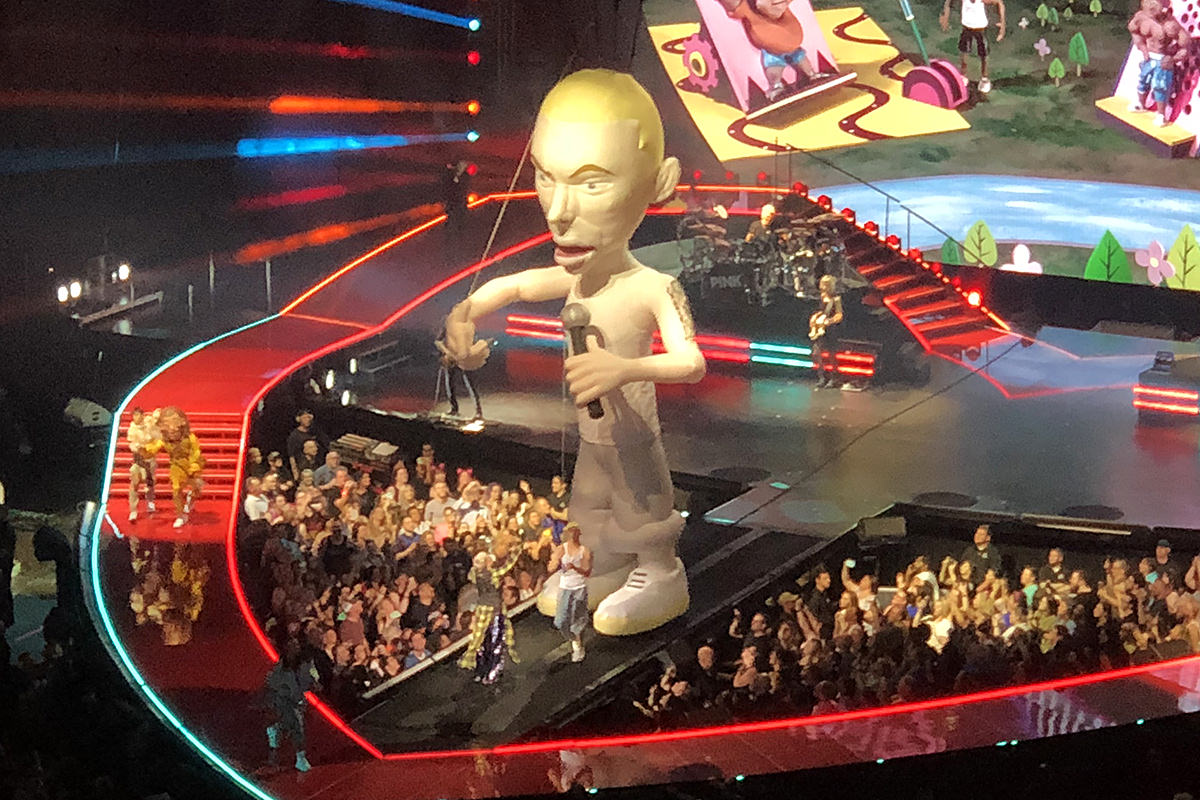 If you ever have the opportunity to see P!NK perform, don't miss it.
Posted on April 29th, 2018

An abundance of sunshine is headed your way... because an all new Bullet Sunday starts... now...

• Gnats! I don't live in the South. But this video made me LOL because most every year gnats show up for three or four days here and it's exactly this...
Another thing that came my way that got me to thinking is this story link, which is exactly the kind of thing you want to be thinking about since mid-term elections are seven months away.

• Four-Twenty Day! This is seriously funnier than most stand up specials I've seen...
Dayam!

• WHCD! This year they had another Daily Show corespondent host the White House Correspondence Dinner, Michelle Wolf. In my humble opinion, it was a less than stellar performance. Not because the things she said weren't truthful or relevant... I think she hit the right notes there... but because her humor wasn't landing. Skewering people is fine, that's what the dinner is for. But you have to make it sound more lighthearted than just being mean. I think back to Hasan Minhaj's brilliant commentary last year where he totally killed it without going vile, and feel that's a better take on how to do it...
Of course, everybody pales when compared to the absolute master of the White House Correpondence Dinner... President Obama...
Too good to be true in so many ways.

• Good Medicine! Then again, no fancy dinner can compare to a solid dose of truth delivered in desperate times...
This is where we are. The current administration is doing nothing to fix anything.

• Faux Friends! As for the actually president of these United States of America? Still unhinged, completely detached from reality, and bat-shit insane...
I have no idea... none... how anybody supports this deranged shit show.

• New Twins! It's no secret that one of my favorite bands of all time is the Thompson Twins. Which is why it's no surprise that I was thrilled when the group's front-man, Tom Bailey, started touring again. And now? New music!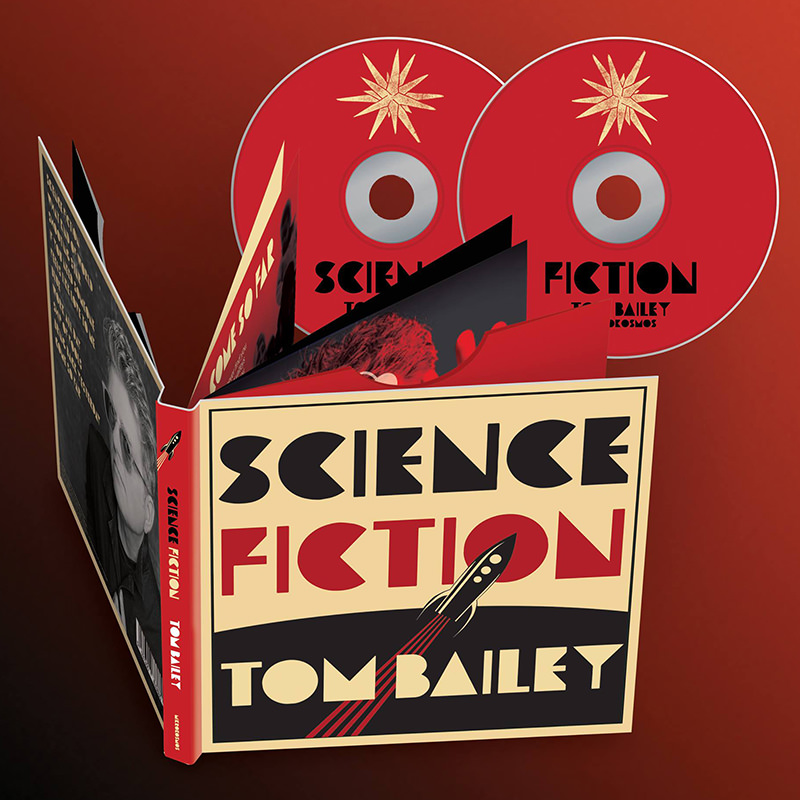 If you want to support his efforts (which will hopefully be more like a new Thompson's Twins album than anything radically different), you can head over to his page on Pledge Music.

Until next week, just keep swimming...
Posted on April 6th, 2018

I was looking for background noise to play while I work and ran across Miss Congeniality playing. It's one of those guilty pleasure films that I really don't need to see for the tenth time, which is perfect because I won't be distracted by it.
At one point in the film Sandra Bullock as hapless undercover FBI agent beauty contestant Gracie Lou Freebush is practicing a dance routine and ABBA's Dancing Queen...

And now I'm screwed.
Because any time I hear ABBA, I am immediately sucked down a rabbit hole of their amazing oeuvre of pop genius.
There are few songs of theirs that I don't love, but there's one song in particular that's my hands-down favorite... The Name of the Game. It's so beautifully constructed that it's easy to say it must be one of the greatest pop songs ever written. Couple that with the flawless voices of Agnetha Fältskog and Anni-Frid Lyngstad and... well... it's pretty tough to find fault in the magic of it all...

Listening to ABBA always leads me to A*Teens, a Swedish teen group that hit the Disney circuit back in 2000. Originally formed as "ABBA Teens," their first album was filled with ABBA covers, including their take on The Name of the Game...

What's interesting is that A*Teens ended up having surprising depth, moving past their ABBA covers and creating their own stuff. Yes, it was teen-pop. But it was pretty good teen pop...

A*Teens always leads me to Hoku... aka Hoku Ho, daughter of Hawaiian legend Don Ho... who was gaining popularity around the same time that A*Teens were blowing up in the US. Her one album is actually really good, though the song she's probably most famous for is Perfect Day from the movie Legally Blonde...

As an interesting aside, Hoku is apparently working on new music and plans on releasing an album this year! The EP has her listed as a "Christian Artist," so I can only imagine that she's no longer going to be singing the bubblegum pop songs that made her famous.

Anyway... Hoku always leads me to fellow Hawaiian artist, Iz, and his magical version of Somewhere Over the Rainbow...

The voice of Hawaii obviously leads me back to ABBA and Happy Hawaii...

And now it starts all over again...
Posted on April 4th, 2018

I've come to the conclusion that he internet is an incredibly useful thing... in addition to being a blight on all humanity from time to time, of course.
Like when you hear a song you really like and have no idea what it is, so you Shazam it and, as if by magic, the name and artist appears on your phone. That is the kind of thing that makes having the internet totally worth the crap you have to suffer through.
As an example, I kept hearing a Culligan Water commercial called "Drinks" that has a fantastic track thumping in the background...
Mere seconds after rewinding the DVR and calling up Shazam, I learn that the song is Pumper by Mai Lan...
And then... then there are the times where Shazam comes up empty.
Like when I was watching a video on using Plex with Alexa and this cool track pops up that I've never heard. I totally dig it, so I Shazam and get a completely different song (Across the Universe by Akira?).
I tried searching for the artist and song said in the video, but I couldn't understand it fully, so Google wasn't helping. I then tried Googling lyrics, but that also failed. So I kept hammering away with different variations of what I was hearing and finally arrived at this...
Castaway by Dunez. There we go! That's it!
Except when I go to buy the song from iTunes, it's not there. When I go to play it from Amazon Music Unlimited, it's not there. The only place it exists is on SoundCloud.
With no way of buying it, I finally rip the song and make a note of yet another track I need to buy in order to keep my music collection legal.
Which begs the question... how can a band exist... create a track... and there be no trace of it or them? I found their Facebook page, but the last thing they mention about any music is a promise for "new tunes coming soon" on August 13th, 2015.
Tunes that never came. At least from what I can tell.
And so I'm left hanging... wondering whatever happened to Dunez, if I'll ever be able to buy their song, and if we'll ever get anything new out of them. Because, from the sound of it, this is a band I'd really like.
The internet... sometimes creating more mysteries than it solves.
In addition to being a blight on all humanity from time to time, of course.
Posted on March 18th, 2018

Don't click that "Back Button" just yet, because an all-new Bullet Sunday starts... now...

• To Infinity! And so... here we are. A little over a month until the beginning of the end. Ten years of build-up all comes down to Avengers: Infinity War in April and its sequel next year...
So much to unpack here, which is not surprising considering the final movie has a runtime is 2 hours 36 minutes.

• A Brief History of Time. Stephen Hawking is gone! So remarkable that he managed to live so long with a disease which he was told would kill him decades ago. And look what his brilliant mind accomplished while trapped in a body which betrayed him! That he was a character on The Simpsons is just icing on the cake. An amazing, amazing man...
And funny...
Rest in peace, sir.

• LOLZ! Probably the funniest thing I've ever seen on Twitter...
And yet... this is utterly insane as well. How in the hell do you confuse Kumail Nanjiani, Kunal Nayyar, and Kal Penn? They look nothing alike! I guess some people just see skin color and don't look any further.

• Fourth World! Looks like DC is finally moving past Zack Snyder's laughably bad take on super-heroes. After Patty Jenkins hit gold with Wonder Woman, they're striking a deal with another celebrated woman to helm New Gods for the big screen. Congrats to Ava DuVernay! My first choice would be Taika Waititi since his love letter to Jack Kirby in Thor: Ragnarok was so perfect... but this is a great choice too...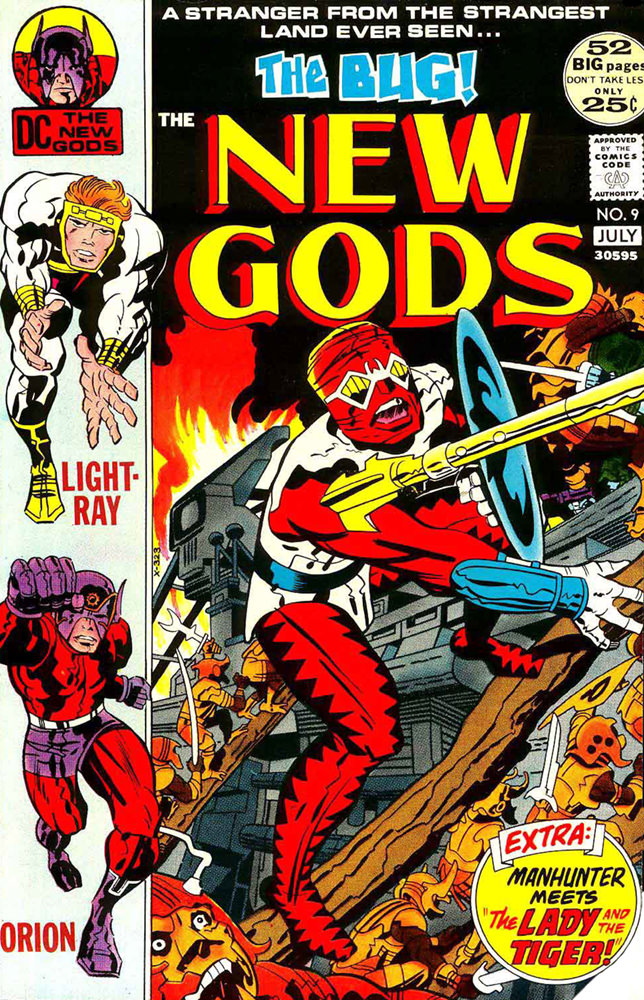 It will be interesting to see if DuVernay goes full-on Kirby or heads in another direction entirely.

• Incredible! ZOMG ZOMG ZOMG ZOMG... It's REAL!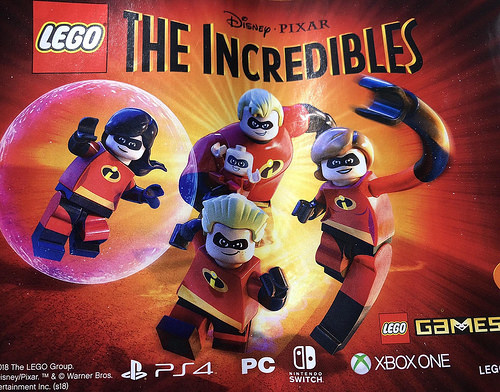 Needless to say, I want want want want this game!

• Chain Gang! Since subscribing to Amazon Music Unlimited, I've been going a bit crazy over music. Now that I have "tens of millions" of songs available anytime, anywhere, I'm asking Alexa to play esoteric stuff all day long that it would never have occurred to me to play before I subscribed. Something pops in my head? Play it Hear a song mentioned somewhere? Play it. Song pops up on a commercial? Play it. For the past two days I've been obsessed with Sam Cooke. He was mentioned on an episode of The West Wing, and I've been listening to everything available ever since. So many songs of his I recognize but never really knew where they came from.
Such an amazing talent. Which makes the bizarre circumstances of his death even more tragic.

Until next Sunday then...
Posted on March 17th, 2018

Welcome to Sonos Week here at Blogography! Each day I will be talking about my leap to the Sonos platform for "smart speakers" and how it integrates with Amazon's Alexa assistant. If you haven't read past entries in Sonos Week, you'll probably want to start at the beginning by clicking here.
And now on with the show...
"Dodge this."
When I started SONOS WEEK here at Blogography, I broke down what I wanted to say into five parts. Little did I know that a sixth part would unexpectedly appear.
Sonos gear is incredibly expensive. Whether it's worth the money is debatable. Given what it can do and how it works, it was worth it to me and my needs. I was able to afford the $350 for the pair of Sonos One speakers because I had a $120 credit at Amazon plus some tax refund money. And while I thought I might buy more pieces eventually, it was not on my radar. I have a nice Denon receiver plus a decent speaker setup and a living room wired for surround sound, and that's more than enough.
But then I had a long-time online friend notice I was reviewing Sonos on my blog who offered to sell me his PLAYBAR for cheap (well, maybe not "cheap," but for less than I could buy it new). He had upgraded to a Dolby Atmos 7.1 setup (Sonos can only do 5.1) and his PLAYBAR was sitting in his attic.
He had all the original packaging and said it was in perfect condition, so I said "Wrap it up, I'll take it."
The next day the UPS driver paid a visit and Christmas morning came early.
I anticipated that setting things up would be a bit problematic because I was having to shuffle around my existing Sonos speakers to get a surround sound system. The PLAYBAR would become the Left, Right, and Center channels... my existing Sonos One speakers (from the living room and kitchen) would become the Rear-Left and Rear-Right channels. Turns out it wasn't a problem at all. I plugged in the PLAYBAR, used the Sonos app to set it up, then was asked if I had rear speakers. Since I did, I tapped a button on the backs of them when instructed and everything was reconfigured for me automatically. Such is the joy of Sonos.
I was worried that a single PLAYBAR speaker taking the place of three speakers would destroy the stereo separation I was used to, but that was not the case at all. The Left, Right, and Center channels were fairly distinct after TruePlay tuning. The rear channels being in separate speakers were even more distinct, as expected. My go-to movie for demonstrating surround-sound is The Matrix, and it sounded terrific through Sonos.
It's a great system and the amount of wires and crap it replaces is very cool...

Denon receiver: $500 - Speakers: $300 - I should have just bought the $700 PLAYBAR to begin with.
There are some caveats to PLAYBAR, however...
Sonos does not support DTS, a popular multichannel sound system. A friend warned me about this ahead of time but I still find it more than a little shocking. Many an audiophile loves their DTS, and Sonos not implementing it is kinda weird. If you buy DVD or Blu-Ray for their DTS encoding option, PLAYBAR ain't for you.
Sonos also does not support PCM, DD+, or Dolby Atmos (among others). All you get is regular stereo and Dolby Digital 5.1 surround. If your devices can't output or convert to these formats, they won't work (I lucked out... my Blu-Ray player can be set to encode all outgoing sound as Dolby Digital).
PLAYBAR only supports an optical TOSLINK connection. Nothing else. Nothing. I was fully expecting to plug my devices in via HDMI cables or a single cable from the HDMI ARC port on my television. Nope. The only ports on your PLAYBAR are two ethernet ports and the single optical-in port.
With that in mind... some televisions don't have optical output... most televisions don't output 5.1 sound via their optical port. When I saw this was my only option, I nearly shit myself because I had no idea if my TV downgraded its optical sound to 2-channel stereo or not. I scrambled to Google it, but couldn't find my model listed anywhere. When I did find a list, all the Samsung televisions said No-No-No-No-No-No-No. Since HDMI is a current standard and optical is antiquated, this is a problem I never even considered. Turns out my particular TV is one of the rare Samsung models which can output Dolby Digital 5.1 via optical, but holy crap!
The PLAYBAR debuted in 2013. I don't think it has been updated since then. This means its aesthetic does not match the current black-on-black scheme which my Sonos One speakers use (along with the PLAY:5 and PLAYBASE). I'm not saying the thing is ugly... far from it, this is one beautiful piece of equipment... but it's kind of lame that even if you're buying a brand new unit you can't get a matching system. Mine are on opposite sides of the room, so it's not a big deal, but still. Would be nice if you could buy a strip to put across the metal piece so it can match.
The fabric covering the speaker array is a thin, stretchy dust-magnet and tough to clean. Sonos recommends vacuuming it, but if something won't vacuum off, you're kinda screwed. I used a damp towel to brush it in spots, which was better, but I worry about how the fabric is going to end up looking after years of service. There are so many audio-neutral fabrics out there which are much tougher... the choice they used here is perplexing. Ideally, Sonos would use a metal grill like they do on their other speakers.
The PLAYBAR is designed to sit on a table in front of your TV or be hung on a wall above or below it. The friend I bought it from said that it sounds much better on the wall. This meant I had to order some mounting hardware ($40 down the drain) and an electrical-code-compliant kit for putting the wiring in the wall ($50 down the drain). I'd like to mount it above my TV so my cats can't mess with it... but I think that's weird, so I'll end up mounting it below. Then pray my cats don't claw at the flimsy fabric mesh.
When it comes to music, I'm not so enamored with the PLAYBAR. I don't know what it's trying to do with the stereo separation, but it feels lacking. Fortunately I've got my two Sonos Ones in the rear channel to pick up the slack. If you're in a large room, you'd probably want a pair of PLAY:3 speakers in the rear for music (which would be expensive, but totally doable).
Some really nice things about PLAYBAR before I go...
The sound on this thing, as I said, is very nice. Its nine-speaker array can separate sounds well and come in a good-looking package.
The "Speech Enhancement" option on PLAYBAR is surprisingly good. No more having to crank the volume to hear dialogue. I've always hated having to do that, but have found all the "enhancers" I've run across don't do a very good job. It seems to work with Sonos, probably because their speaker quality allows it to be good. On my wishlist... a way to temper it to a lower setting because on some movies it can be a bit too powerful.
In my old setup I had a subwoofer because the bass wasn't very punchy on my stereo. I like to feel the rumble of an explosion when I'm watching a movie. With PLAYBAR I'm liking the bass just fine. If my opinion ever changes, I can get a Sonos SUB. But for right now? I'm happy to save myself the $700.
I can't overstate how easy PLAYBAR is to set up. It's a simple step-by-step process with the Sonos app. Most things are handled automatically.
One horrible downside for me is that I lost my kitchen Sonos One speaker so it could fill out my rear channel. No more listening to music while I cook dinner or load the dishwasher. Replacing it is another $200, so that's the end of that.
The good news? Now that I could put my Amazon Echo in my bedroom and my Echo Dot in my garage, I have Alexa in every room of my house. All I need now is to embed an Echo Dot inside my brain and I guess I'm set.
Meanwhile, Neo has just realized he's The One and a fight has ensued, so I gotta get back to The Matrix.

UPDATE: And so my POWERBAR mounting kit came. It's pretty basic for $40... just a metal plate and some drywall screws. But it does the job. Kinda. There's a major problem with it.
Electrical codes make it illegal to run a power cable behind a wall. You have to purchase a electrical outlet wall kit which is code compliant. Then you can plug stuff into the outlet. But the six-foot power cable that came with my POWERBAR can't fit behind the speakers, so it has to hang below it in a big wad...
Kinda defeats the whole purpose. You'd think that since SONOS makes you buy a kit to wall-mount the thing that they would include a tiny power cable with it. Assumably they know that you can't run the cable in the wall, right? I mean, come on, every single photo they ever show of their stuff being wall-mounted shows the cables hidden in the wall... so how are they doing it? No frickin' clue since I can't find where they sell a short power cable anywhere. Maybe they don't care about complying with the electrical code and are mounting their stuff illegally.
I've emailed Sonos Customer Service, so I guess we'll see what they say.
UPDATE: Sonos Customer Service is all... "Uhhhh... nope, we don't sell that. We hire professional installers for our photos and they use adhesives and stuff to hide the wires!" (or something to that effect). Well, whatever. It really chaps my ass that Sonos has most every damn photo with the wires hidden, yet it's something they don't really provide for.
UPDATE: I found a Dell laptop 4.5-inch power cable that works much better than the 6-foot cord from Sonos. The plug is a tad too long, so it sticks out at the bottom a tiny bit, but it's better than the wad of Sonos cable I was dealing with. Hopefully one day Sonos will get off their asses and sell a short power cable with a small plug so you can legally get hidden wire mounting like they show in all their photos.
UPDATE: I have given up on wall-mounting my Sonos One speakers. With no screw-mount on the back, the solutions I've found are far from pretty. Furthermore, even if you buy short power cables, there's no really solution to bury the cables legally... at least not yet. Instead I'm using two IKEA 4-drawer shoe cabinets that are only 8 5/8-inches deep, wall-mounted, to put my Sonos One speakers on. They are the perfect height for the speakers to rise above my couch, but not so tall that they take up a lot of wall space. By drilling new holes to shift the top board, they can be set side-by-side. And once I drill holes in the top boards for power cables, they drop through and are completely hidden. Best solution I could find given hiding power cables in the wall was not an option for me.