Posted on January 16th, 2023

As I do every year on Martin Luther King Jr. Day, I listened to his iconic I Have a Dream speech.
But this year was a little different.
This is amazing...
I can't help but hope that setting it to music might entice people who may not hear otherwise hear it to take a listen.
Posted on January 8th, 2023

Don't worry about me being buried under snow, again, I'll manage just fine... because an all new Bullet Sunday starts... now...

• I Can See Clearly Now! I didn't want to spend $720 to replace my two damaged windows... but it turns out it was money well-spent. If for no other reason than I can actually see out of them now. Having to try and look through condensation and sediment that was inside my old busted windows was impossible in cold weather. And since the kitchen window is the ONLY window on either floor where I can see out the front of my house... and my bedroom window is one of only two useable windows on the ENTIRE 2ND FLOOR... they're probably the most important windows I have! Ironic how that works! But typical, huh?

• Sing! This is Dave Grohl's daughter, Violet...
Gorgeous. Musical talent very much runs in this family.

• As It Should Be. Tennessee Becomes First State to Charge Child Support to Drunk Drivers Who Kill Parents. Absolutely shameful that this is not the norm in all 50 states. Actions should have consequences... especially for something as dire as this. I'd ask my Senators Patty Murray and Maria Cantwell where they're at on this, but it's probably the same place that digital driver's licenses are for Washingtonians... nowhere. They're too busy cashing their Big Pharma checks... or whatever it is that's more important to them.

• Big Ships! Now this is both fascinating and cool...
When things get bigly huge is when they get very interesting. Where do they get the materials to build something so massive?

• Order-Free! Netflix occasionally likes to experiment with their content. I like to encourage this, even though it rarely results in big wins. Their latest is Kaleidoscope, a heist series with episode colors instead of episode numbers, that you can watch in any order (and which Netflix shuffles for every viewer)...
My order was Black, Yellow, Green, Blue, Orange, Violet, Red, Pink, and White. Black is always first. White is always last. I don't know that my order is better than any other, but I like that Yellow was first because one of the very few twists in the series would be ruined otherwise. Ultimately this isn't a bad show... it's just not a great one. Probably because the episodes can be watched in any order, they have to be self-contained. They can't really build upon each other to create a narrative. And they can't really do anything monumental because then they could spoil something if watched in the wrong spot. They're all just meh after a while. Which is to say that though I enjoyed the series at first... by the time I was half-way through I was disappointed. The ending was kinda fun though. I'm not sure exactly how this concept could be improved in the future, but I wish Netflix luck in trying.

• Themes. Angelo Badalamenti died last month. He was a phenomenally gifted magician who had a long and interesting career, mostly scoring film and television. But what he's probably best known for is his collaborations with David Lynch. The guy made Twin Peaks what it was...
It's not exactly like his life was cut short... he was 85... but as I always do when somebody with such talent passes, I can't help but think he left us too soon.

• Old Amsterdam! Few shows made such an immediate impact on me as New Amsterdam (the second one, not the first one about an immortal in New York City, which was also very good). It's a hospital drama in a sea of hospital dramas, but one that feels quite different to me. And it's ending this month. It got an abbreviated final fifth season...
Over the years it's had some amazing stories told, and I'm a bit sad that it's not going to be around any more (even though the drama outside the hospital had gotten a bit stale). All I know is that this cast... starting with Ryan Eggold... better end up on great new shows as soon as possible.

Until next week, buckaroos.
Posted on December 29th, 2022

Usually my list is a bit eclectic, including everything from metal to country to trance. But this year I just wasn't interested in straying from pop, and so I didn't. Thus here's my favorite pop albums of 2022 for your listening pleasure (I am next to positive that I'm missing some stuff on here because I lost my list back in November and had to recreate it!)...
#1 Flying Machines by Max Frost
Max first came to my attention thanks to his music mashups on TikTok where he sings a song by one band in the style of another band... playing all the parts himself. Most of them were very good. Some of them were exceptional (singing Dream by Fleetwood Mac in the style of The 1975 was genius). His original stuff never really grabbed me until he debuted Flying Machines which is filled with catchy pop tracks that I listened to a lot in 2022.
#2 Muna by Muna
Muna completely captivated me with their 2017 debut album, About U. Every track was brilliant, and I still find myself listening to it often. In 2019 they gave us Muna Saves the World which was nice, but it didn't hook me the same. Now they're back with their third album and it gets an awful lot right. Really well-crafted tracks that show they haven't lost their touch.
#3 Being Funny in a Foreign Language by The 1975
This is likely my favorite contemporary pop band going today. The problem is that after their debut album... where I obsessed over every track... the results have been mixed. I like maybe half the tracks and can leave the rest. Their latest is maybe sitting at a little over half, which is nice, but it's still missing something for me. Even so, the tracks I like got played a lot.
#4 Harry's House by Harry Styles
I have been awaiting the follow-up to Fine Line for three years and largely found the resulting album worth the wait.
#5 Midnights by Taylor Swift
I don't know what it is with me and Taylor. The holy trifecta of 1986, Reputation, and Lover took her to the top of my list when it comes to music. But then we got Folklore and Evermore which sent her stock plummeting because I only enjoyed a few songs off of each. Now Taylor has made some improvements with Midnights, that's a well-crafted album I've been enjoying quite a lot... just not at the level of past pop perfection.
#6 Fear Fear by Working Men's Club
I was very late to the party with the debut album of Working Men's Club, but I was right on time for the follow-up. Fear Fear is a glorious post-punk, new-wave masterpiece that could have sat comfortably next to Depeche Mode and other acts in the 80's. My favorite track, Circumference has serious vibes from so many bands of that era that it almost seems impossible to have come from 2022.
#7 Crash by Charlie XCX
I'll say one thing about Charlie, she's consistent. She knows exactly what her fans want to hear, then delivers beautifully.
#8 Dawn FM by The Weeknd
My relationship with The Weeknd is complicated. When he has a song I like, I love it beyond measure. But when he's being experimental or trying to make some statement art piece, it's beyond frustrating. This time around he's got some really great tracks sprinkled amongst some oddities which don't track... all while performing under his "Old Weeknd" persona (which is a step above his "Car Wreck Bandaged Weeknd," I guess?).
#9 *Happiness Not Included by Soft Cell
This is band which is completely defined by their debut masterpiece, Nonstop Erotic Cabaret. It was a sleazy, sex-filled romp that dropped track after track on a theme you didn't want to end. Forty years later and the sound is still oozing from your speakers with a sleazy disdain, and that ain't a bad thing. The songs are new. The vibe is not. And what more could you want? How about a collaboration with The Pet Shop Boys? Well, here you go...
#10 The Tipping Point by Tears For Fears
Here we are with another 80's band giving us something new while holding on to the sound their fans are wanting.
#11 The Loneliest Time by Carly Rae Jepsen
I never really paid attention to Carly Rae, only noticing when she had a hit climbing the pop charts. Then came Emotion, and I had a friend gushing about it so I gave the album a shot. It was gold. Since then I've been hoping to hear another album that catches me like that, but 2019's Dedicated wasn't it. Neither is The Loneliest Time, but I'm still enjoying it.
#12 Night Call by Years and Years
While not quite reaching past heights, this is a darn good album with some real treats to be had.
BEST ALBUM THAT WASN'T AN ALBUM: All the single releases from Fly by Midnight from 2022!
This has to be one of the most brilliantly prolific pop bands running. In 2022 they release a seemingly non-stop parade of songs... none of them from an album. Or even an LP! Some bands use albums to tell a story... the songs on it connecting to create a narrative. Other bands just put tracks on the album that are collected for no particular reason, they just want an album out. Fly by Midnight doesn't bother. The just keep going and going. I mean, seriously, JUST LISTEN TO THESE GEMS! If these were off an album, that release would have topped my list.
HONORABLE MENTION: See You in the Stars by The Lightning Seeds
After Cloudcuckooland, Sense, and Jollification I didn't think that things could get much better for Ian Broudie's music project. And I was, unfortunately, right... there was a steady decline as the music just wasn't hitting like it had in those first three albums. See You In The Stars is more of the same, but did provide enough feeling of nostalgia for me to tune into it with fondness.
HONORABLE MENTION: Melt Away: A Tribute to Brian Wilson by She & Him
Zooey Deschanel and and M Ward's band has had some pretty great highs in their musical careers. Which is why I'm just not getting the need for an album of Brian Wilson covers. It's not bad... they don't embarrass themselves or anything, and it's perfectly listenable... it's just that this album isn't really needed. The Wilson originals bury the effort six feet under, and I wish they had spent their time on something that mattered.
SINGLE OF THE MOMENT: Loser by Charlie Puth
I have to take Charlie in small doses because listening to an album stacked up has me growing really tired really quickly. That being said, I really loved his track Loser, which is quite a banger.
LATE ADDITION: Wrapped Around Your Finger by Post Malone
I maintain my list all throughout the year, adding albums and songs as they pop up. This one popped up for me two weeks ago! It's the kind of music from Posty that I love, and ended my year of music on a happy note.
Posted on October 2nd, 2022

I may be mired in wildfire smoke and barely able to breathe, but have no fear... because an all new Bullet Sunday starts... now...

• Behind! If you're old like me, get a colonoscopy, y'all...
The fact that Ryan and Rob are willing to use their celebrity for important stuff like this is why I love Ryan and Rob.

• Ch-Ch-Ch-Changes! Just an FYI that Changeland, one of my favorite films of 2019 is now streaming on Amazon Prime. As if the fact that it's gorgeously shot in Thailand isn't enough, the closing credits features Thai cats! It's a bit deeper movie than this trailer lets on, but it's fun too...
I own the film, so I can watch it any time I want... but I will be giving it more than a couple views on Amazon just to give it some love for studio execs who need to be making more films like this.

• Diego! Well, crap. Now I love Diego Luna even more than I already did...
If you're not watching him being brilliant in Andor, which is the best Star Wars since Rogue One, then you should get on that.

• Play On! Explain to me again how Lizzo playing a fucking flute is somehow controversial. SHE IS A CLASSICALLY-TRAINED FLAUTIST FOR FUCK'S SAKE! Just listen to this...
IT'S NOT LIKE THEY HANDED IT OVER TO SOMEBODY WHO DOESN'T KNOW WHICH END TO BLOW INTO! IT'S NOT LIKE THEY GAVE IT TO PETE TOWNSEND WHO SMASHED IT ON STAGE! IT'S NOT LIKE LIZZO SHOVED IT UP HER ASS AND SHIT IT OUT ON THE CONSTITUTION WHILE KICKING A PUPPY. AND TELL ME THAT BEN SHAPIRO EVEN KNEW ABOUT THE FUCKING FLUTE BEFORE LIZZO PLAYED IT. THE WAY THIS PIECE OF SHIT TRIES TO CREATE FAUX OUTRAGE TO CATER TO PEOPLE WHO JUST WANT TO BE MAD ABOUT EVERYTHING ALL THE TIME IS THE ACTUAL FACE TATTOO PHENOMENON AT WORK...
But that's not all... how the fuck is Lizzo twerking with a slave-owner's crystal flute more disrespectful than it's past-owner James Madison LITERALLY ENSLAVING PEOPLE? I will never in a million years be able to wrap my head around the faux outrage and blatant hypocrisy of these assholes...
Good on Lizzo. I hope she keeps pissing people off for a very long time.

• Expired! Petco rewards points used to expire after 90 days. Then it was 45 days. Now it's 30 days. They really, really don't want you to be able to cash in your points. I look forward to the email telling me that they expire in 24 hours. Guess the only thing I'm buying there now will be their bulk kitty litter... and it's probably cheaper and more convenient to get it from Chewy anyway, so maybe not even that. In adjacent news... look forward to your local Petco announcing that they will be closing soon.

• Avalon! I have only ever been a casual fan of Brian Ferry and Roxy Music. That being said, I played there Street Life: 20 Greatest Hits album to death, and still fire it up from time to time...
Most of my favorite tracks from Roxy Music is from their masterpiece album Avalon. Which is why this look at the album and its recording is so cool to see...
And... now I'll be listening to Street Life on repeat for the rest of the evening.

Until next Sunday then. Here's hoping your air is smoke-free.
Tags:
Assholes
,
Bullet Sunday
,
Fucking Assholes
,
Hipocrisy
,
Movies
,
Music
,
News
,
Television
,
Worthless Pieces of Shit
,
YouTube
Categories:
Bullet Sunday 2022
,
Movies 2022
,
Music 2022
,
News – Politics 2022
,
Television 2022
—
Click To It:
Permalink
—
2 Comments: Click To Add Yours!
Posted on August 12th, 2022

I will never get used to the spatial audio in Apple AirPods. The way that the audio shifts to provide the illusion that the sound is always coming from in front of you is witchcraft, and somebody should be burned at the stake for it. Except not really, because it is so cool.
Even after all these months, I still feel like the AirPods are broken and the sound is, in fact, actually coming from my monitor. So I pull out the earbuds and confirm that they are, in fact, working... then immediately feel mad at myself for being fooled yet again.
Different topic, same subject...
I continue to make progress on setting up my studio. Most recently that meant trying to do something about the audio system so I can listen to music while I work. I started with a single SONOS One speaker, but missed having stereo... so I added a second one... only to end up still unsatisfied because they aren't spaced well for good stereo. Also, they're blasting at me from the sides, which is disorienting.
Unfortunately there's no much I can do about it, because my desk is pushed up against the wall. And there's a window above it. What I really need is SONOS PLAY bar right in front of my desk so that I could have simulated stereo separation coming from directly in front of me.
And that's when I was like wait a minute... I could relocated the SONOS PLAY bar to my studio, then upgrade my living room surround system to a SONOS ARC. That's actually a great idea all the way around, because the ARC uses HDMI for volume control that comes directly from my television instead of the janky optical+separate remote ordeal I have with on the PLAY. As usual, it only takes money. The ARC is $900. The mounting bracket is an additional $80. With tax that's over $1000, which is hard to justify. Except... July was one of those glorious twice-a-year months with three paydays instead of two... so maybe? SONOS has an upgrade program running where you can get 15% off your purchase, and it's only money, right? Who needs savings?
So I ordered it.
I'll spend every day until it arrives experiencing buyer's remorse, I'm sure.
Posted on August 8th, 2022

I was deeply saddened to learn that Olivia Newton-John passed away today.
I fell in love with her... and fell in love with her hard... while coming of age in the 70's and 80's. I wasn't allowed to go see Grease in the theater (I was 12 years old)... but it was one of the first VHS tapes I rented in the early 80's! That was back when VCRs were so expensive that you couldn't afford to buy one unless you were wealthy. Instead my family reserved the VCR at the local video store to rent over the weekend... then rented a stack of movies to go with it so we could get our money's worth out of the pricey machine rental.
And, yeah, I watched Grease multiple times on multiple weekends. I was never a fan of musicals but... well... Olivia Newton-John. Because, damn...
And I listened to that soundtrack many, many, many, many times.
And then there was Xanadu.
Because of my love of Olivia-Newton John, I begged my parents to let me go see it in the theater when it was released in 1980. I was 14 years old. It was a PG film. My parents relented, and let me go see it with my friends. The movie wasn't great... but I did like it because it played to a trifecta of my loves... Olivia Newton-John, Don Bluth Animation, and Greek mythology. Olivia Newton-John was positively radiant in every frame...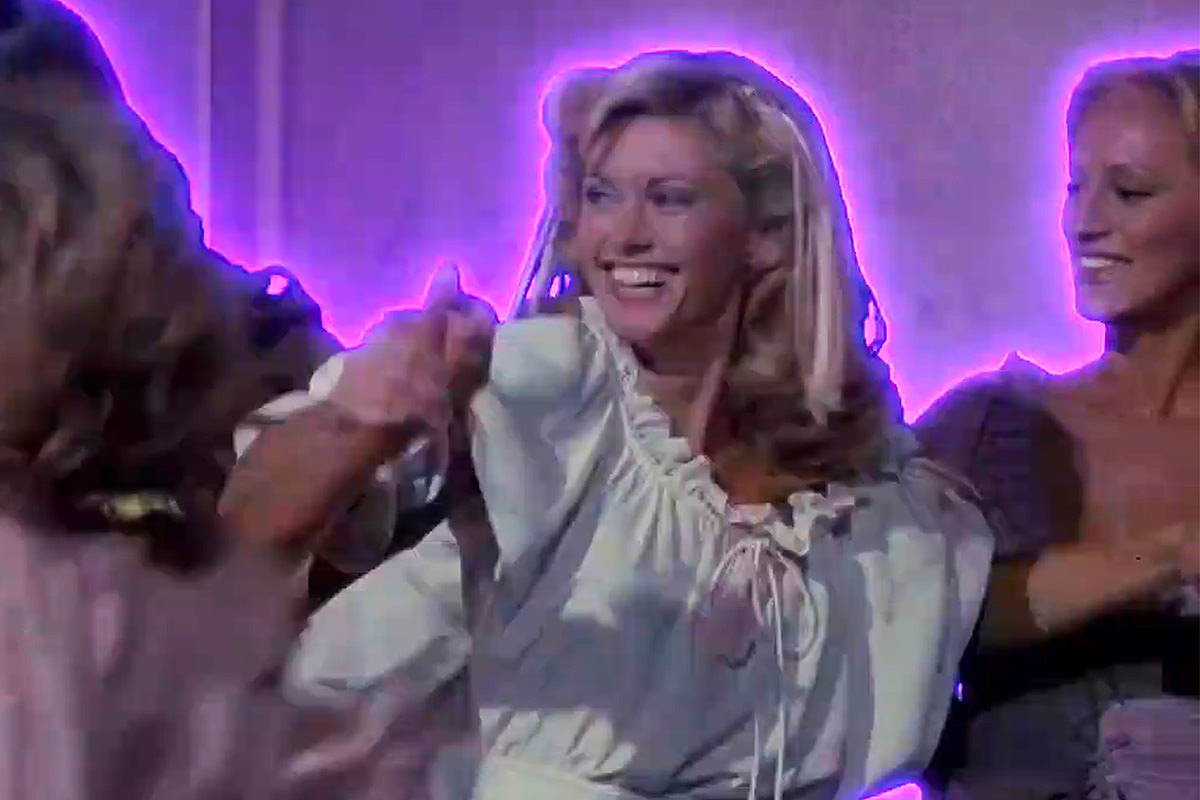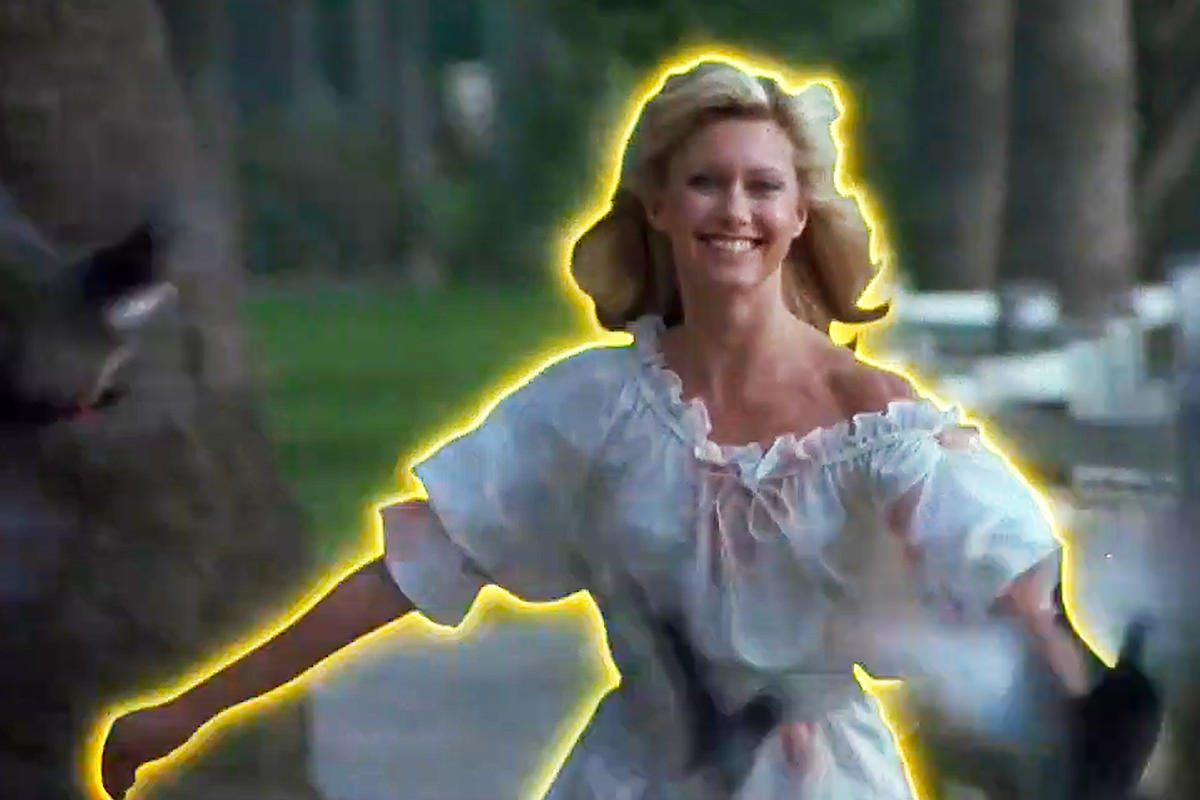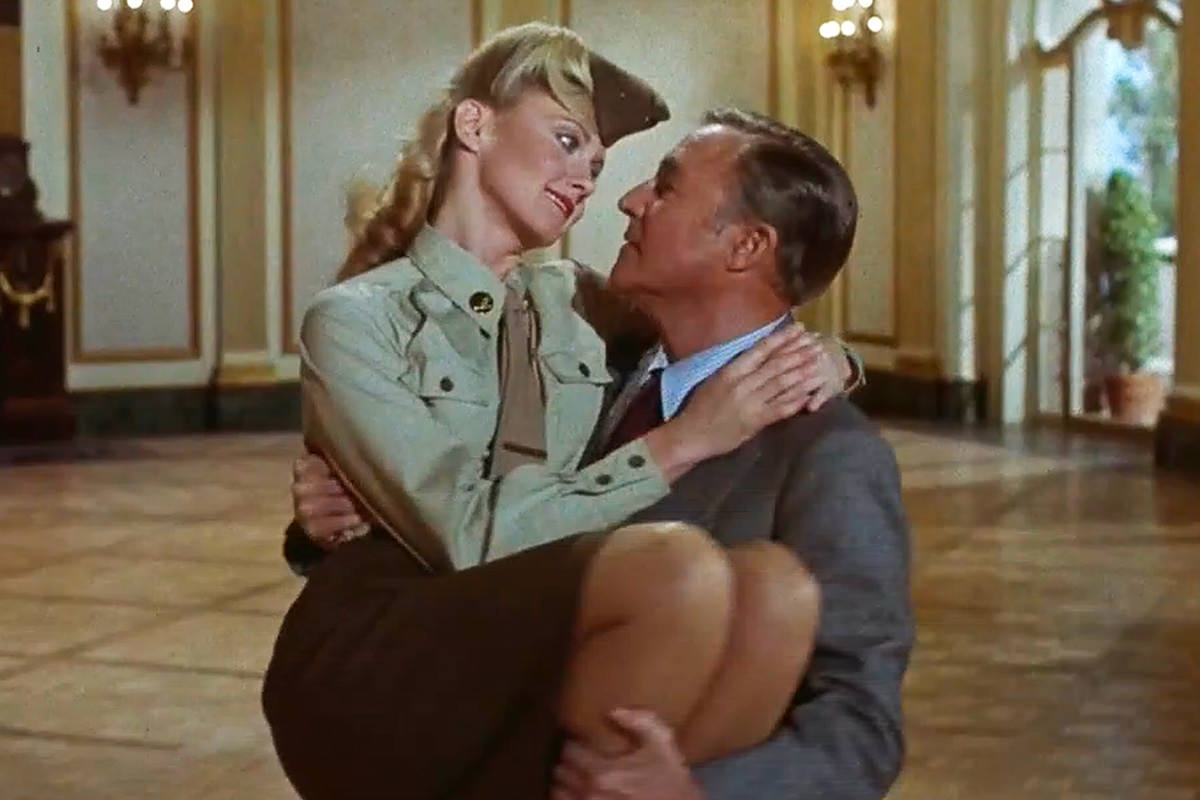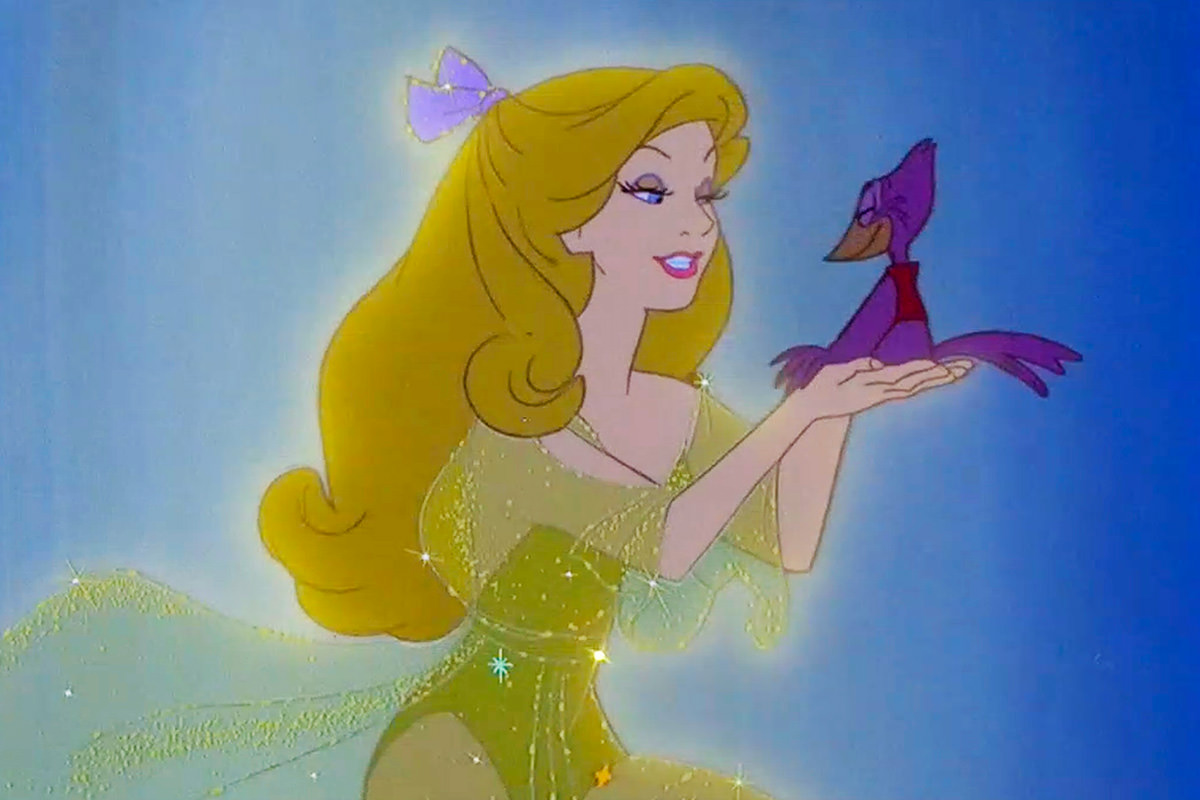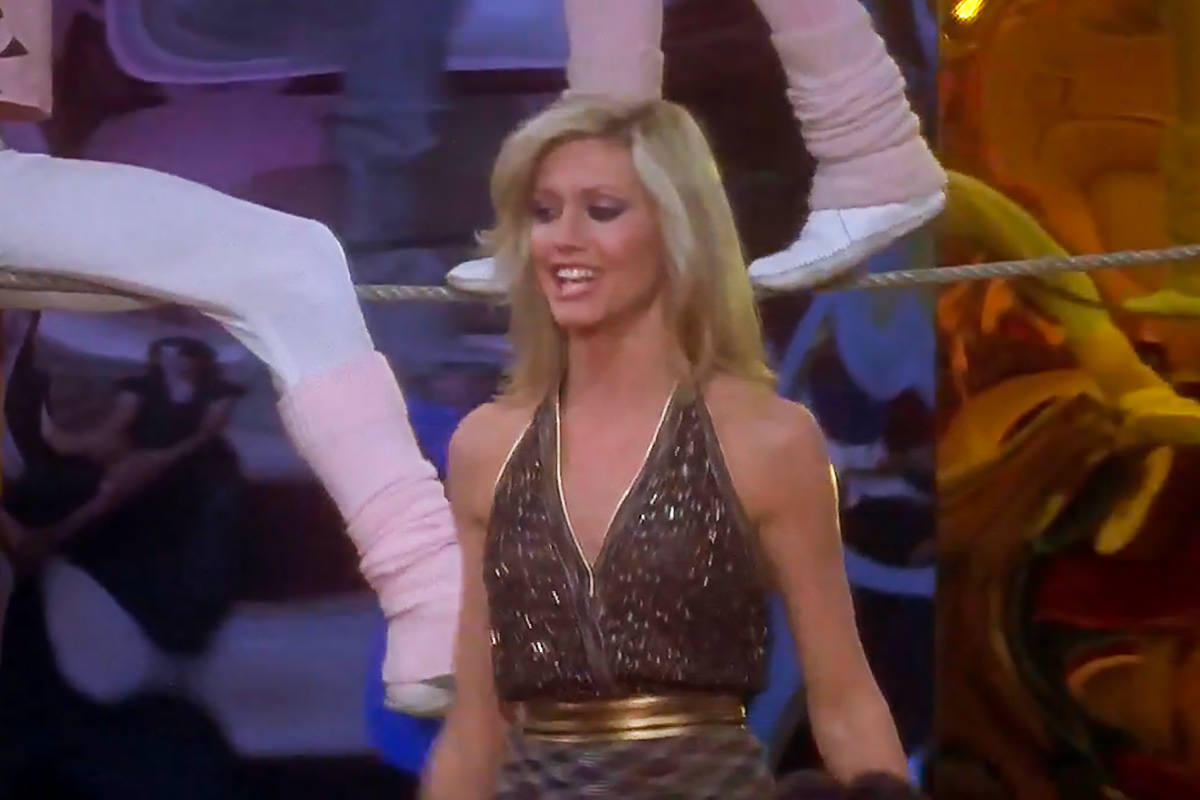 Kira never got to say which muse she was... but she started to say it. Her name started with a "T" which means she was Terpsichore, muse of dance. And while the movie wasn't all that great... the soundtrack was incredible. I played it to death.
In 2020 Olivia made a quick video on the 40th anniversary of the movie... looking as radiant and lovely as ever...
ONJ appeared numerous places over the years. More recently she was a guest-judge on RuPaul's Drag Race and even appeared in one of the Sharknado movies!
As sad as it is that she's gone, she leaves behind music that will carry on for a very long time. And that ain't nothin'. Rest In Peace, Olivia Newton-John, you will be so very missed.
Posted on August 4th, 2022

I had an 80's channel running while working tonight and was mostly able to ignore it until the song Time and Tide by Basia dropped. "Whatever happened to her?" I wondered... as I opened a tab to Google. What I found out that she never stopped making music. Her last album, Butterflies, was released in 2018. What's so amazing is that she still sounds incredible. How in the heck did she ever drop into obscurity with her level of talent?
Of course I could say the same for dozens of other musicians (at the top of my list would be a-ha, who is seen as a one-hit wonder for Take On Me, but had even more amazing tracks afterwards).
How she started...
Where she ended up (circa 2009)...
1987 seems like it was just yesterday. Time and tide really does wait for no man.
Posted on June 26th, 2022

The heat is on and my air conditioning is struggling to keep up... and so am I! But never fear... because an all new Bullet Sunday starts... now...

• SPACE LEGO! LEGO is re-releasing a couple of their most popular sets from days past, but updating them with modern pieces so that they appeal to modern LEGO consumers. The one I am sorely tempted to get is the "Galaxy Explorer"... one of my favorite sets of all time...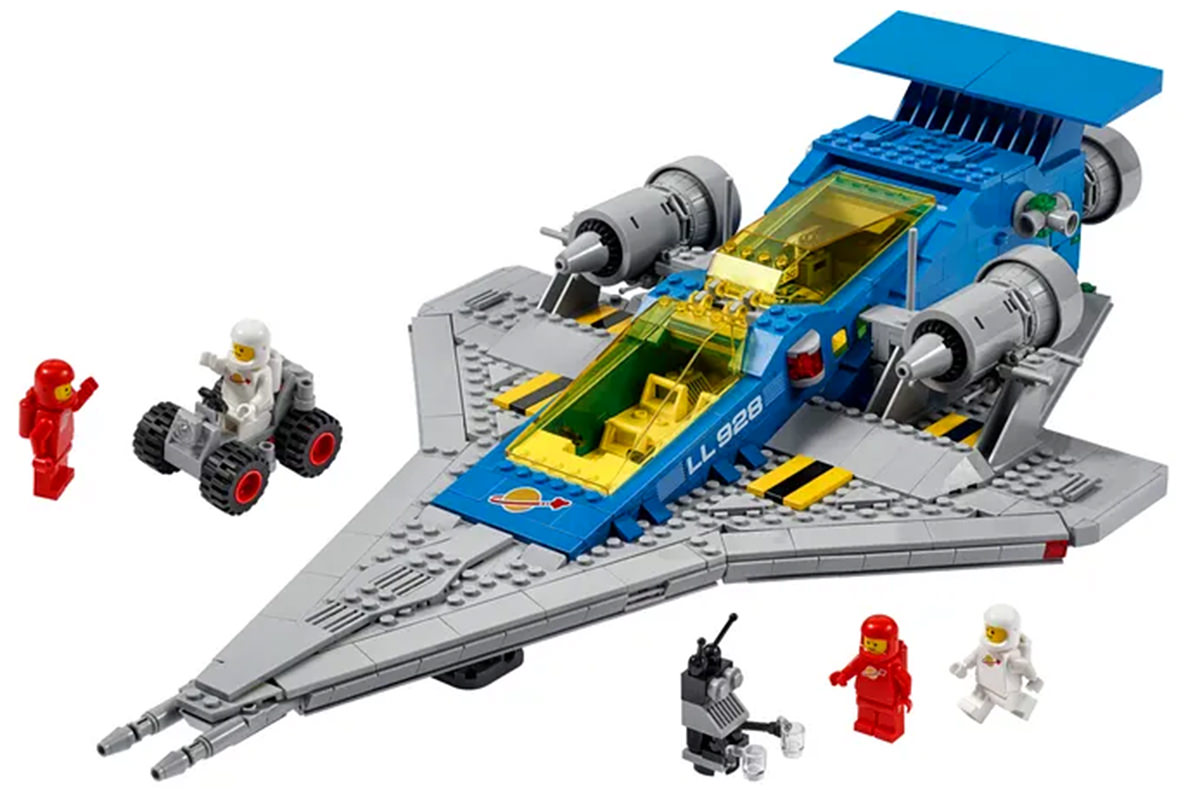 It looks so good. Similar to what made the old set so great... but with some very cool changes. But, alas, that's a wad of cash I don't have burning a hole in my pocket!

• Day-Old Goodness! Why is it that baked spaghetti always tastes better the next day? Yesterday I made garlic bread from scratch and put together a nice baked spaghetti to go with it. The stuff was amazing. But today's lunch? Even better!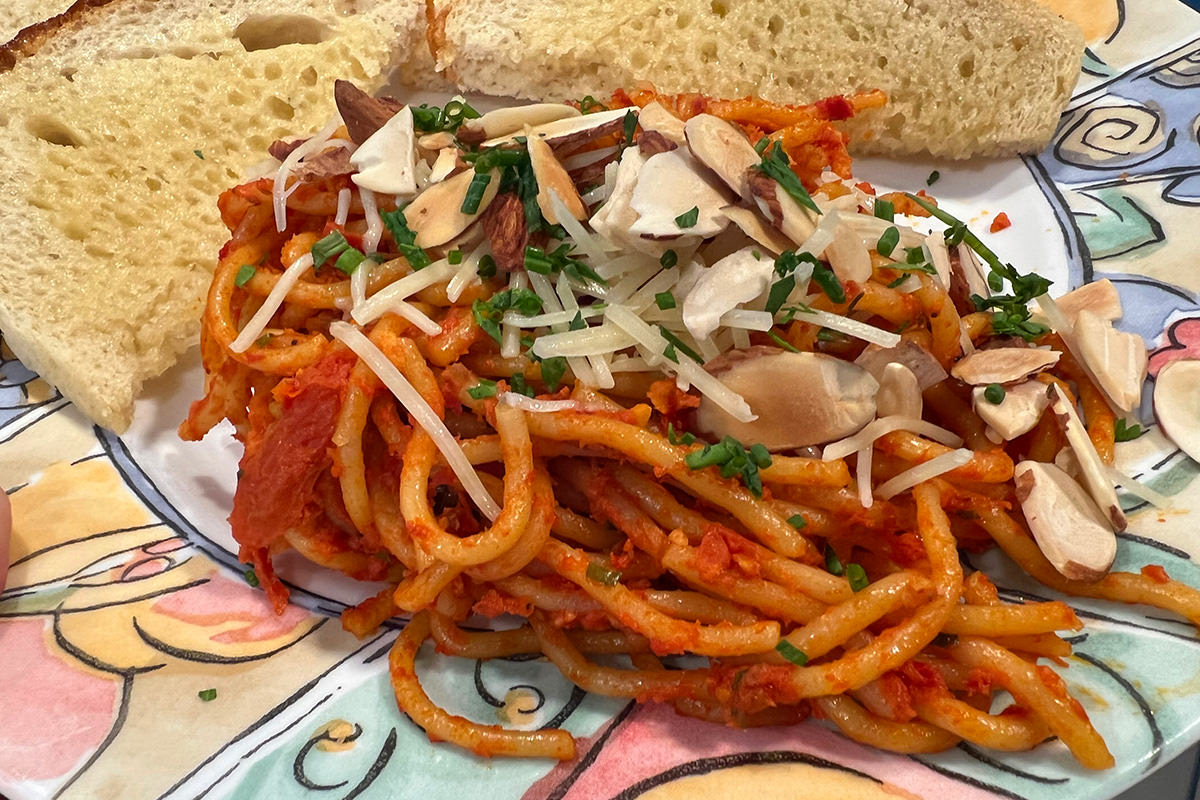 I cook spaghetti as usual... but make my own sauce so I can use tomato paste instead of thinner tomato purée. Mix it together with the noodles and cheese. Put into an oven-proof container with lid (I use a large skillet), then bake at 325º for a half-hour. That way you get a lovely dry "sauce" that's really concentrated and sticking to the noodles instead of making a wet, sloppy mess everywhere. I top with toasted almond slices, parmesan, diced chives and Italian parsley. Food of the gods!

• A Legend Passes. I forgot to mention last Bullet Sunday how sad I was to learn that legendary comic book artist Tim Sale passed away. The guy was only 66, so this is a tough loss to take. Tim Sale was highly gifted, and worked on some characters and titles that cemented his upper-echelon status with fans. Rest in peace, sir.

• ALEXA, STOP!!! Alexa used to be so good. But then Amazon Alexa added a bunch of shitty bloat that nobody gives a crap about to fuck over the service. She regularly gets simple requests wrong now EVEN WHEN SHE UNDERSTANDS WHAT YOU SAID, whereas Google Assistant ACTUALLY WORKS. Embarrassing as fuck for Amazon to just toss it all away like this. Also? Alexa acknowledged the command in my bedroom (where I'm at)... but then played the song in the bathroom down the hall? WTF?!?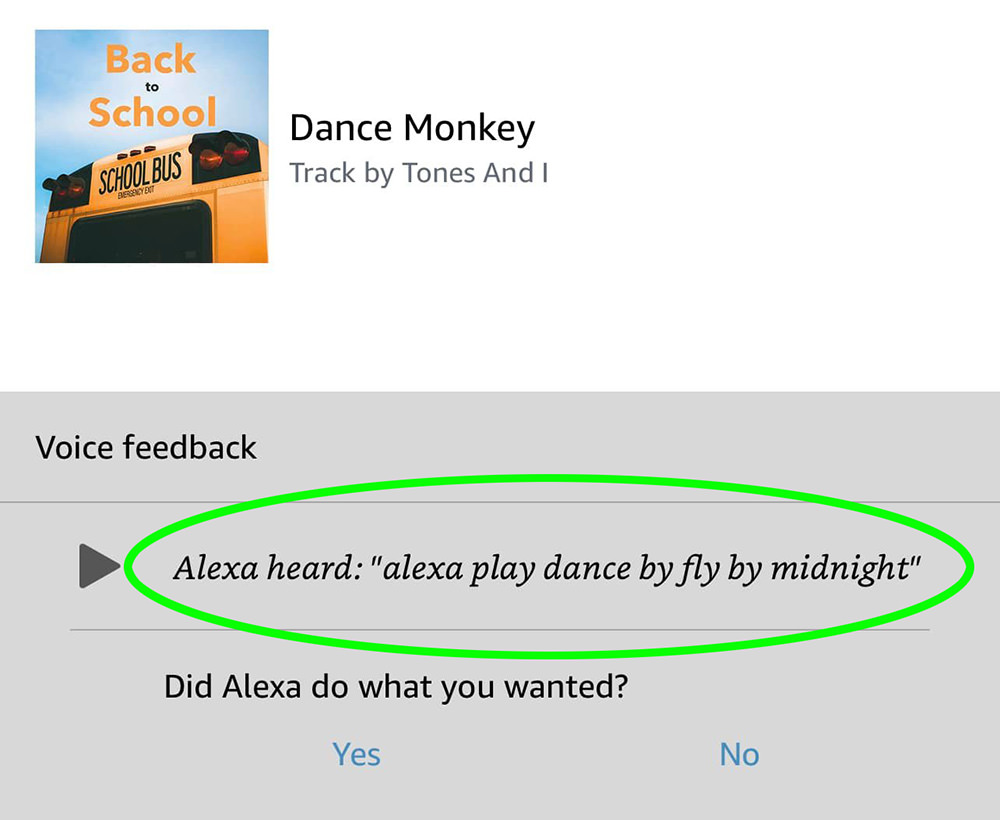 At first I thought... "Well, maybe Amazon Music doesn't have the song?" But nope. There it is...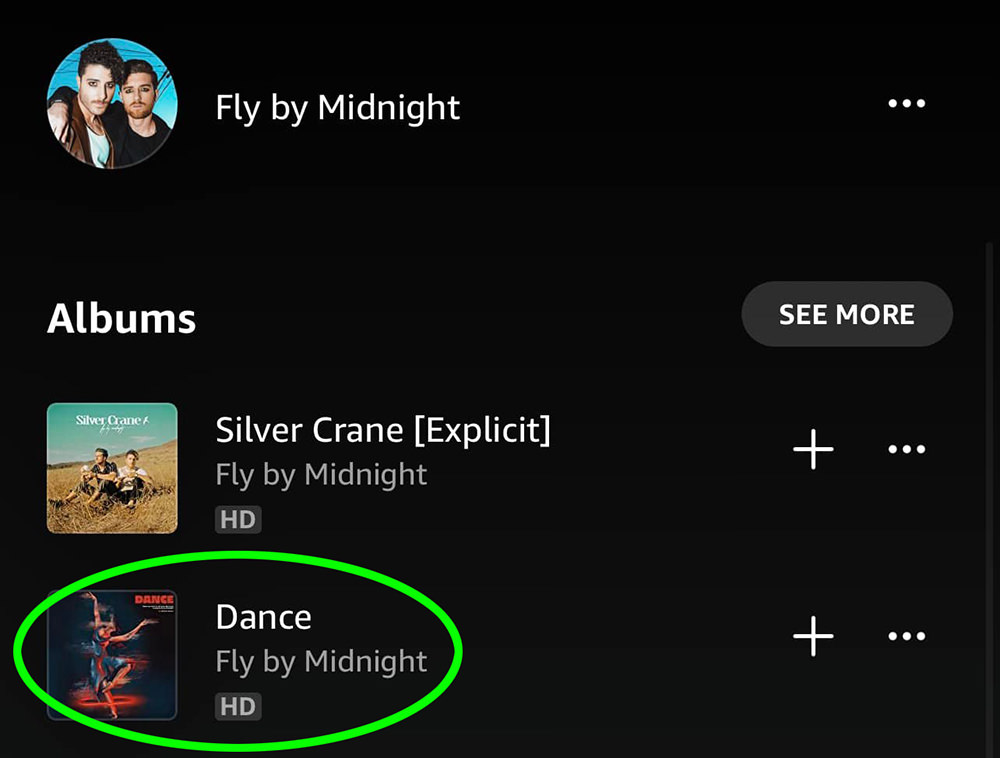 I never had problems like this even two years ago. Now it's almost every day.

• Mr. Bats! I've shared this video before. But this morning I ran across it again and was compelled to share it again because it's one of the most adorable things I've ever seen...
That bat really likes bananas! I've always loved bats, and it's just crazy to me that there are people who don't... especially considering how incredible they are for the environment and controlling pests!

• How Stupid Are We?! Apparently very stupid. We keep ignoring the serious problems facing us. And it's not like there aren't actual solutions out there, it's just that we're not looking into them. Take our disappearing water supply, for example...
God forbid we don't stop building golf courses out in the middle of a dessert and adopt water-saving solutions instead of creating more water-consuming problems.

Enjoy your Summertime Sunday heat without me! I'm stying indoors.
Tags:
Alexa
,
Bats
,
Bullet Sunday
,
Comic Books
,
Food
,
LEGO
,
Music
,
Stupidity
,
Television
Categories:
Bullet Sunday 2022
,
Food 2022
,
Music 2022
,
Television 2022
—
Click To It:
Permalink
—
1 Comment: Click To Add Yours!
Posted on June 19th, 2022

Happy Father's Day to all the dads out there! As for me? I don't get to celebrate being a cat-dad... because an all new Bullet Sunday starts... now...

• Tokio! I first heard of the German band Tokio Hotel years ago when I was in Italy, I think. They were getting some notice from their debut album Schrei (probably because they were so young when they recorded it). It's a dang good album if you like hard rock. Fast-forward to yesterday and I happened across a new song from them called When We Were Younger which was quite surprising for three reasons. 1) It's in English. 2) It's pure pop. 3) It's actually really good, and I've been playing it on repeat for a day now...
Great, right? But it's the end where they say "Together since 2001" where it kinda gets you. All those photos are of the band as kids... essentially growing up before your eyes...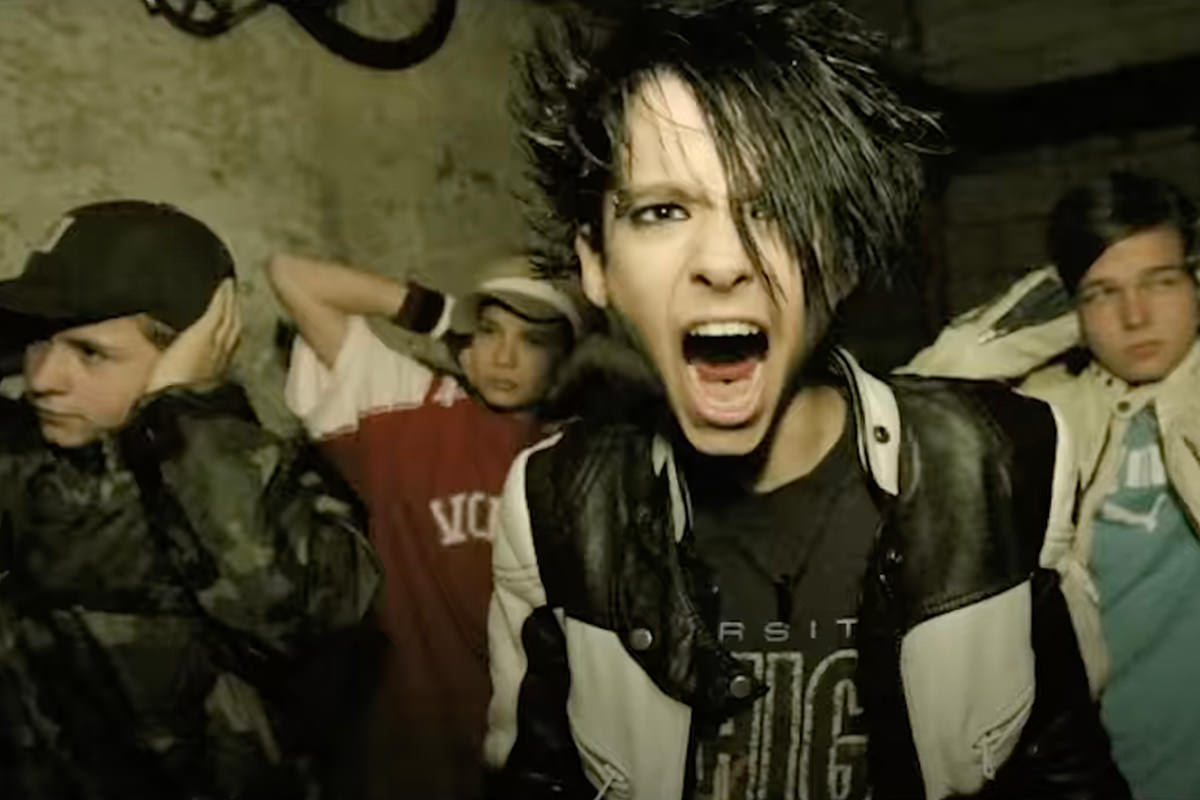 I love stuff like this.

• Smooth! Welp. Cooper Raiff has 1000% done it again. How he manages to not take the easy or expected route... but still manages to create such satisfying movies is beyond me. All this and he's actually a really good actor on top of of being an exceptional writer and director. The setup for Cha Cha Real Smooth is like films you've seen dozens of times before... and yet the payoff is so much better because it's not like films you've seen dozens of times before. You end up feeling completely different about some characters at the end than you did in the beginning, and that takes true talent to accomplish because most times when this is attempted it just feels so fake and unearned.
In both Shithouse and Cha Cha Real Smooth there's that one scene which really crushes you. And in Cha Cha Real Smooth you never see it coming. Really looking forward to whatever Cooper Raiff does next.

• She's a Beauty! Well, you are (here's a link in case TikTok is being a dick)...
Ukrainian and Czech are close enough to Russian that I got those. I haven't studied Japanese in forever, but that one was easy. I thought I would have had a shot at Chile, Puerto Rico, and Spain... but the only other one I got was USA!

• Raise the Roof! I've never been to The Palace theater in New York City. But I have stayed at The Doubletree hotel that was built around it. I had read a while ago that they were planning on doing something extraordinary... raise The Palace 30 feet in the air so they can build a new hotel and entertainment complex around it. That's now been completed, and how they went about it is fascinating...
I'm not a "Broadway guy" but I admit to wanting to see how this all works out. It all looks pretty darn incredible.

• Oh Jodie! I missed the entire last season of Graham Norton because Philo didn't record it. On the episode I'm watching now, Coldplay is singing "My Universe" (with a cool BTS video background) and it's great. BUT THE BEST PART is that Coldplay super-fan Jodie Whittaker from Doctor Who was on the show, and this happened...
After it was over, they went back to the couch and Jodie mentioned that she has her alarm set for next week so she can try to get tickets for when Coldplay is playing Wembley. Well, needless to say, Jodie now has tickets to go to see ColdPlay. And it will be one of the greatest missed opportunities ever if they don't get her on stage!

• Seriously? BWAH HA HA HA HAAAAA! no.

• This time... There's a very good sleight of hand magician on TikTok named Mat Franco who is constantly having to re-do his tricks because people believe that he's not being honest about what he's doing. Like this one, for example (here's a link in case TikTok is being a dick)...
And here we go again (here's a link in case TikTok is being a dick)...
Fortunately, the guy is patient enough to keep humoring everybody. But you'd think that eventually people would just enjoy the show.

• Pixar! I responded to a meme where people were ranking all the Pixar films. My Top 5 hadn't changed in years... until Luca came out, which I loved...
Monsters, Inc.
The Incredibles
Up
Toy Story 3
Luca
Toy Story
Finding Nemo
Coco
The Incredibles 2
WALL-E
Brave
Encanto
Ratatouille
Toy Story 2
Turning Red
Finding Dory
Soul
Monsters University
Inside Out
Onward
Toy Story 4
Cars
The Good Dinosaur
A Bugs Life
Cars 2
Cars 3
Yeah, not a fan of the Cars films. But even a bad Pixar film is better than most.

And now back to your regularly scheduled Sunday.
Posted on May 29th, 2022

A three day weekend (for a lot of us here in the good ol' U.S. of A. isn't even the best thing to look forward to this fine Sunday... because an all new Bullet Sunday starts... now...

• You're Our Only Hope! I was not expecting the world from the new Obi-Wan Kenobi series on Disney+, even though it was focusing on one of the best parts of the shitty Star Wars prequels. But, then again, The Mandalorian proved that it could be good if they wanted it bad enough...
Well, apparently they did want it bad enough, because the show is looking darn good from the first two (or six) episodes which have aired. I don't want to spoil a single frame, as I was careful to not learn too much about it before it started running. Suffice to say that the premise for the series is not what I expected, despite being a very good one (and kinda obvious). Even if you've given up on Star Wars, this might be worth a look.

• More Hope? This past week was Star Wars Celebration, the annual lovefest for A Galaxy Far, Far Away. The most interesting thing to come out of it was the trailer for Andor, which I've been anticipating for what seems like an eternity...
Looks great, doesn't it?

• Mavericky! Top Gun is one of those seminal 80's films that I have seen multiple times since first seeing it in the theater. When they came out with a sequel: Top Gun: Maverick I kept my expectations in check, because it seemed absurd that they could possibly have more to say. Or at least not enough to warrant a sequel. But it was actually quite good despite covering a lot of the same territory. This is largely thanks to very cool practical fighter plane shots which were far better than a bunch of CGI special effect shots could have ever been...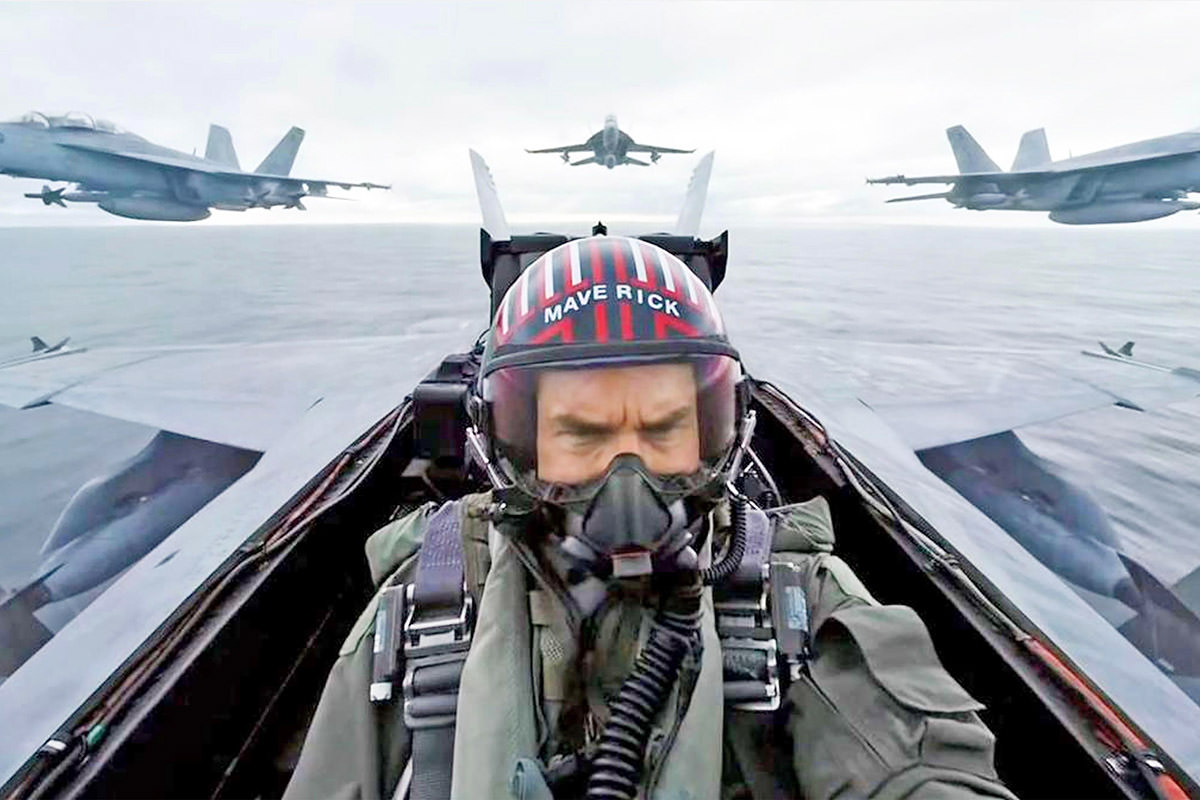 Tom Cruise was... well... Tom Cruise. Jennifer Connelly was good as she always is. And Miles Teller, who hasn't impressed me much in anything he's ever done, inhabited his role as the son of Goose in a way that really made you believe he could be the son of Meg Ryan and Anthony Edwards. Do I think it was risk getting COVID to go see? Probably not. But it should have no problem making my best-of list for 2022 because of the huge dose of retro thrills it provides.

• Thanks, Jims! While there's a lot of attention being focused on Obi-Wan Kenobi, Top Gun: Maverick, and the return of Stranger Things, I can tell you right now that the entertainment to beat is Shoresy. Based on the unseen (but not unheard) hockey-playing character from Letterkenny, it's a fantastic (and very funny) look at "the dirtiest player in the game"...
If you're a Letterkenny fan, this is a no-brainer. But even if you aren't this is nice diversion from the horrors of the real world.

• Fletch! I was very sad to hear that Andrew "Fletch" Fletcher from Depeche Mode had died. As one of my all-time favorite bands, I've collected all their music and have seen them in concert a half-dozen times. Rest in Peace, sir...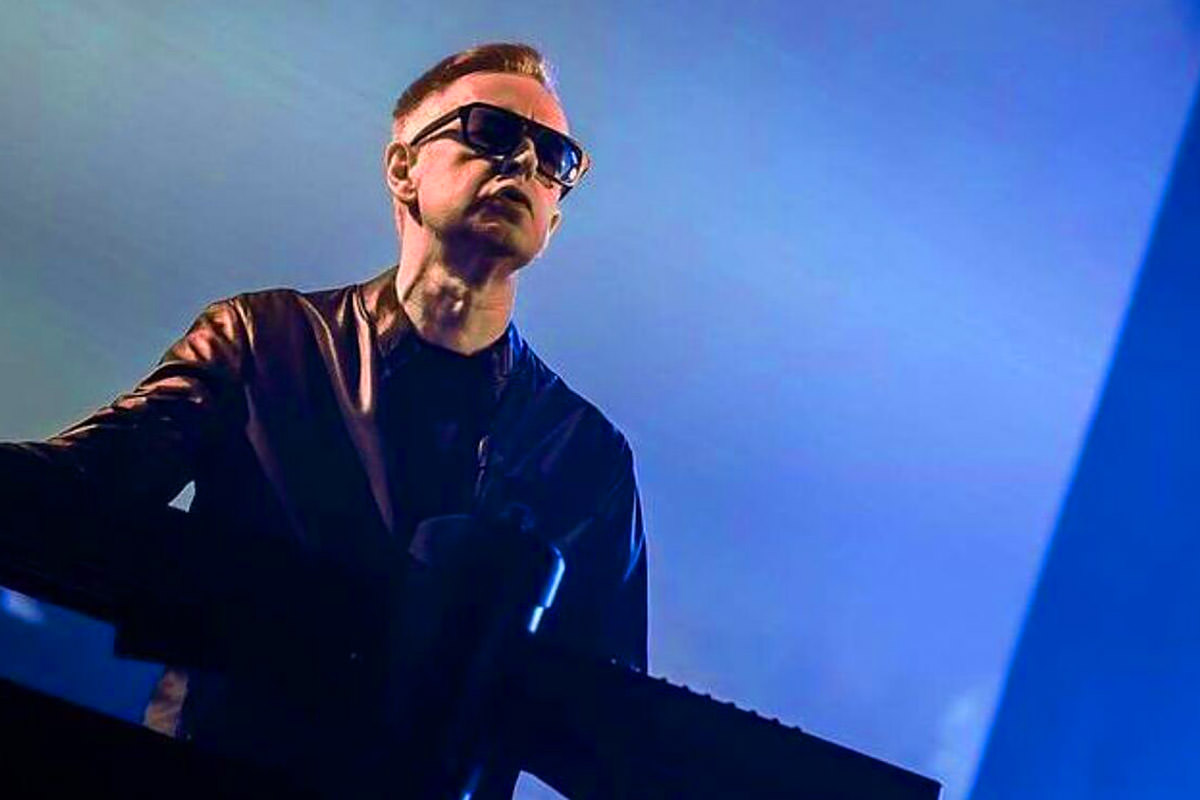 • Less Strange? And speaking of Stranger Things... I'm more than a little disappointed in Season 04. Each episode is bloated in a bad way, focusing more on distraction, filler, and "side-quests" than the show I was hoping to tune in for. And it's like why? Why deviate from what made the show so darn good in Seasons 01-03? I guess everybody wanted a bigger paycheck and the only way to get it was to film more material? I dunno. The show isn't exactly bad... but I'm really hoping they stick the landing in the final two episodes in five weeks to make this time investment worthwhile.

• Subway. This video from Last Week Tonight is fascinating stuff. And you OWE it to yourself to watch the Korean Meatball Drama at the end! Glorious...
The fact that Subway knew that Jared was a kid-raping pedophile and ignored it so he could keep selling their sandwiches means that they can fuck off forever. Interesting to note that Kidfuckers is the ONLY chain restaurant in my small town, which is just further evidence that they do indeed push their franchises to the breaking point and put them everywhere.

Until next Sunday then...