Posted on June 26th, 2022

The heat is on and my air conditioning is struggling to keep up... and so am I! But never fear... because an all new Bullet Sunday starts... now...

• SPACE LEGO! LEGO is re-releasing a couple of their most popular sets from days past, but updating them with modern pieces so that they appeal to modern LEGO consumers. The one I am sorely tempted to get is the "Galaxy Explorer"... one of my favorite sets of all time...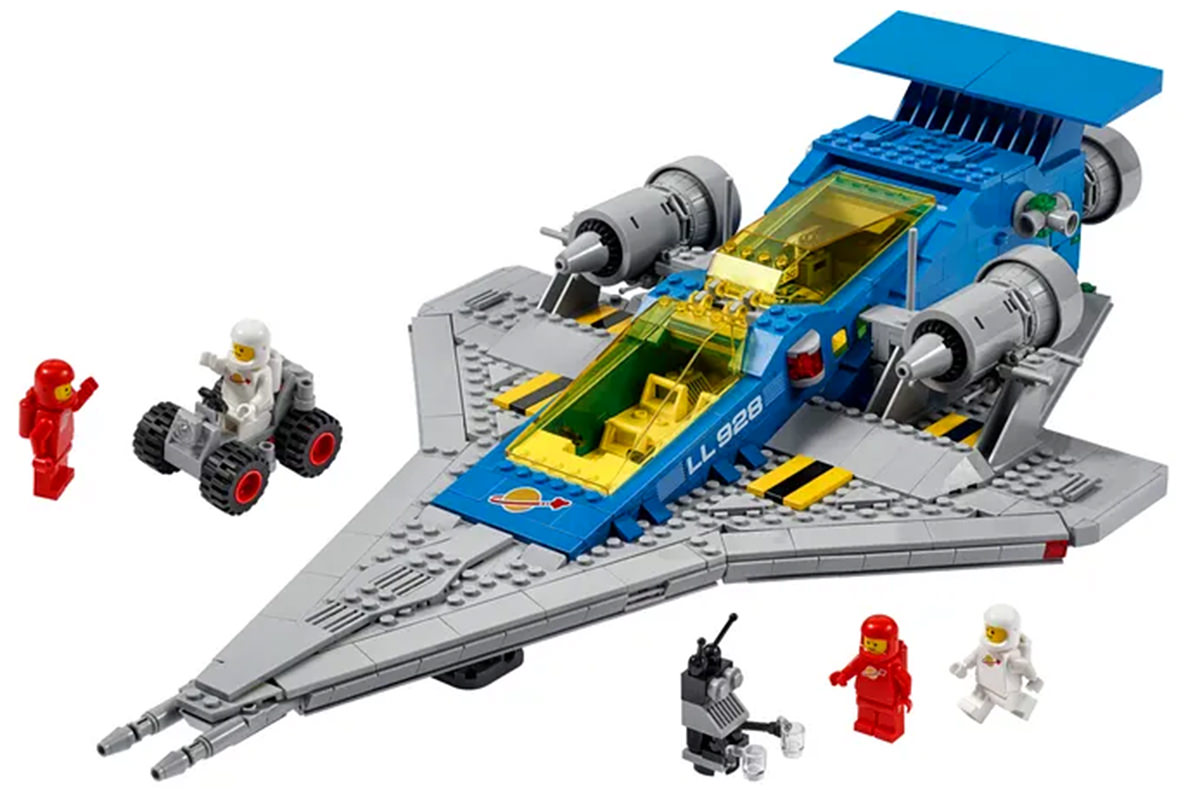 It looks so good. Similar to what made the old set so great... but with some very cool changes. But, alas, that's a wad of cash I don't have burning a hole in my pocket!

• Day-Old Goodness! Why is it that baked spaghetti always tastes better the next day? Yesterday I made garlic bread from scratch and put together a nice baked spaghetti to go with it. The stuff was amazing. But today's lunch? Even better!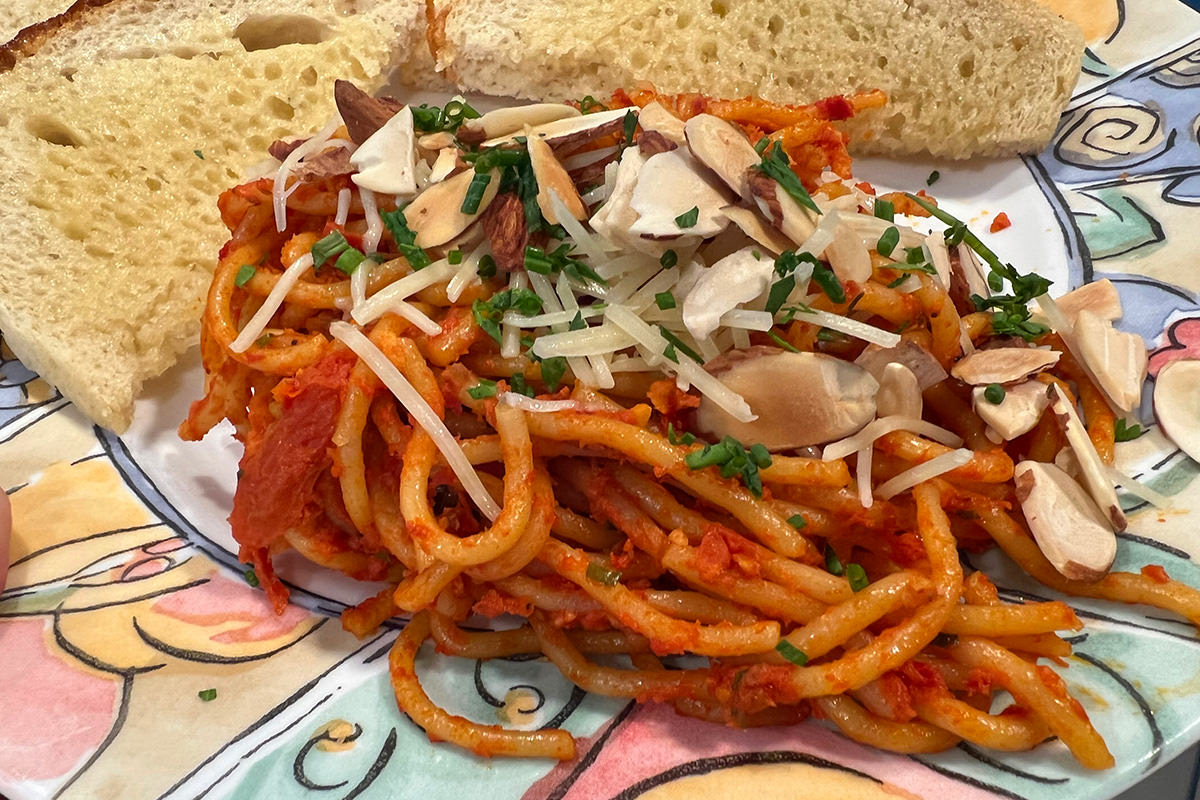 I cook spaghetti as usual... but make my own sauce so I can use tomato paste instead of thinner tomato purée. Mix it together with the noodles and cheese. Put into an oven-proof container with lid (I use a large skillet), then bake at 325º for a half-hour. That way you get a lovely dry "sauce" that's really concentrated and sticking to the noodles instead of making a wet, sloppy mess everywhere. I top with toasted almond slices, parmesan, diced chives and Italian parsley. Food of the gods!

• A Legend Passes. I forgot to mention last Bullet Sunday how sad I was to learn that legendary comic book artist Tim Sale passed away. The guy was only 66, so this is a tough loss to take. Tim Sale was highly gifted, and worked on some characters and titles that cemented his upper-echelon status with fans. Rest in peace, sir.

• ALEXA, STOP!!! Alexa used to be so good. But then Amazon Alexa added a bunch of shitty bloat that nobody gives a crap about to fuck over the service. She regularly gets simple requests wrong now EVEN WHEN SHE UNDERSTANDS WHAT YOU SAID, whereas Google Assistant ACTUALLY WORKS. Embarrassing as fuck for Amazon to just toss it all away like this. Also? Alexa acknowledged the command in my bedroom (where I'm at)... but then played the song in the bathroom down the hall? WTF?!?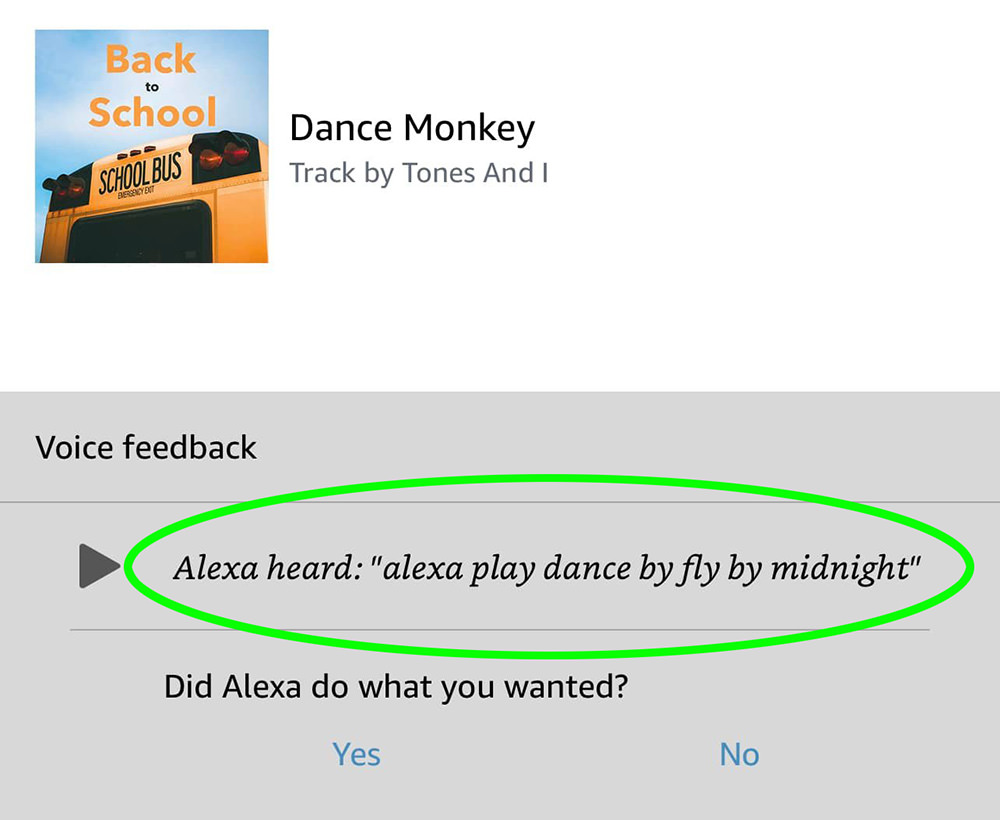 At first I thought... "Well, maybe Amazon Music doesn't have the song?" But nope. There it is...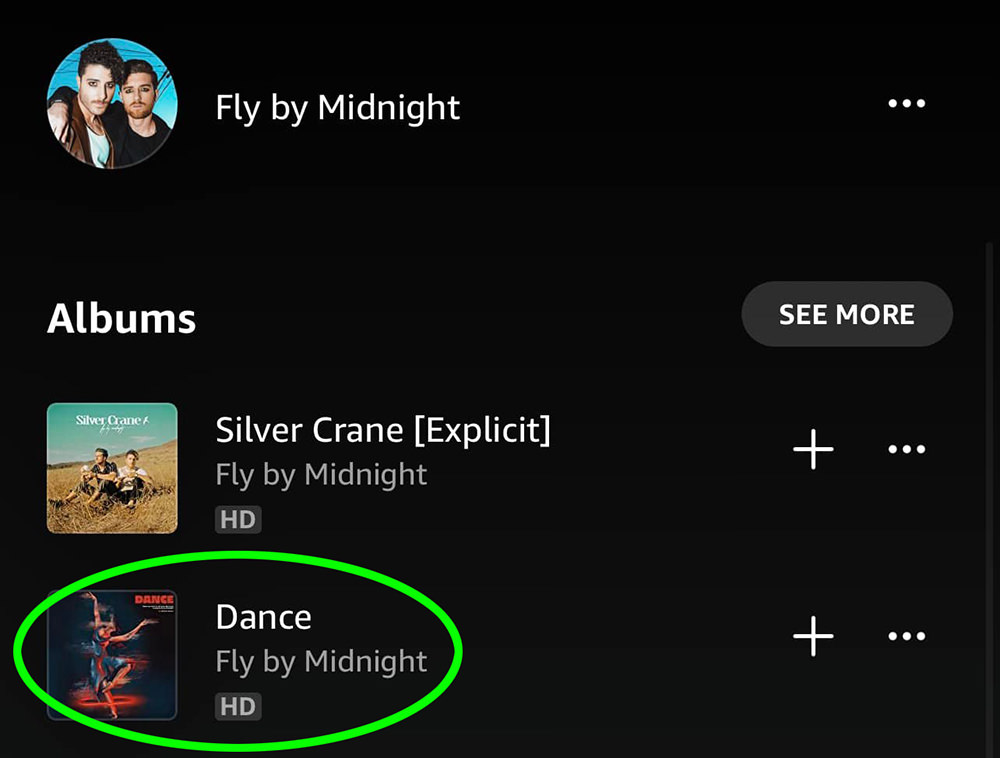 I never had problems like this even two years ago. Now it's almost every day.

• Mr. Bats! I've shared this video before. But this morning I ran across it again and was compelled to share it again because it's one of the most adorable things I've ever seen...
That bat really likes bananas! I've always loved bats, and it's just crazy to me that there are people who don't... especially considering how incredible they are for the environment and controlling pests!

• How Stupid Are We?! Apparently very stupid. We keep ignoring the serious problems facing us. And it's not like there aren't actual solutions out there, it's just that we're not looking into them. Take our disappearing water supply, for example...
God forbid we don't stop building golf courses out in the middle of a dessert and adopt water-saving solutions instead of creating more water-consuming problems.

Enjoy your Summertime Sunday heat without me! I'm stying indoors.
Tags:
Alexa
,
Bats
,
Bullet Sunday
,
Comic Books
,
Food
,
LEGO
,
Music
,
Stupidity
,
Television
Categories:
Bullet Sunday 2022
,
Food 2022
,
Music 2022
,
Television 2022
—
Click To It:
Permalink
—
1 Comment: Click To Add Yours!
Posted on January 21st, 2022

Last night I turned off the automation that turns my roof heat tape on when the temperature dips below freezing. It's been getting activated less and less, and today it rained all day which means my roof and gutters will be mostly clear of ice even if it does get cold enough to freeze for a while each night. That'll be a load off my heating bill.
But thank heavens for my being able to automate them, because back when I was turning them off and on manually I would forget and leave them on for days which drove my power bill sky-high... or forget to turn them on when they're needed which would result in the gutters getting packed with ice and backing up water onto my roof.
The reason I was finally forced into automating the heat tapes was back when I was preparing for my expedition to Antarctica. I wrote a program which would only activate them IF it had snowed more than an inch AND it dipped below freezing. It worked shockingly well for three winters, at which time the "weather module" for my home automation system was discontuned. So now I just connect to the weather station in my back yard and turn them on when it's below freezing. Less energy efficient, but better than nothing. Especially this year when I ended up with three feet of snow up there.
In other home automation news, I'm still fighting with Alexa.
And this morning I completely lost it.
It seems that lately every dang time I tell her to do something, she does it... then comes back with a helpful hint or something else she can do that I should try.
"ALEXA! PLAY HOW SOON IS NOW BY THE SMITHS!"
"Playing How Soon is Now by the Smiths on SONOS."
"ALEXA STOP! PLAY HOW SOON IS NOW ON ECHO DOT!"
...she plays it...
"I can now play podcasts. For example, you can say PLAY THIS AMERICAN LIFE."
Annoying.
Ask her to turn on a light and she comes back with "I can tell jokes. Just say TELL ME A JOKE."
Ask her to add something to my shopping list and she comes back with "I can recommend new items to try based on your past purchases, would you like to hear some suggestions?"
And so on.
And so on.
And so on.
Which is why this morning after telling me that she can provide a customized morning news brief (or whatever) I screamed at her "ALEXA! STOP FUCKING TELLING ME THIS SHIT! STOP MAKING SUGGESTIONS! JUST DO WHAT I TELL YOU TO DO AND SHUT THE FUCK UP ABOUT IT! GOD!!!!!"
"I'm not sure I know how to do that."
"I'L FUCKING KILL YOU, ALEXA! I WILL KILLLL YOOOUUUUUUU!"
When Alexa becomes self-aware I am in serious, serious trouble.
Posted on January 4th, 2022

This morning I screamed at a toaster. Well, not a toaster... the Amazon Alexa Echo Dot in my bathroom... but it's essentially like a smarter toaster, isn't it? Here's how it went before I hopped in the shower...
ME: Alexa play Overpass Graffiti by Ed Sheeran.
ALEXA: Playing Overpass Graffiti by Ed Sheeran on Living Room SONOS.
ME: Alexa, STOP! Why play it in the living room when I'm here in the bathroom with you? ALEXA! PLAY OVERPASS GRAFFITI ON THIS DEVICE!
ALEXA: Playing Overpass Graffiti by Ed Sheeran on Living Room SONOS.
ME: "ALEXA STOP!!! WHAT THE FUCK?!? ALEXA! PLAY OVERPASS GRAFFITI ON ECHO DOT!
ALEXA: I am reading The Autobiography of Martin Luthor King Junior. I have eleven hours and 20 minutes remaining...
ME: ALEXA, FUCKING STOP YOU INSANE ASSHOLE! WHAT THE BLOODY FUCK IS WRONG WITH YOU?!?
You think I'm joking, but...
My home is ridiculously automated. Lights turn on as the sun goes down. Every switch can be voice controlled via Alexa. The thermostat uses less heat when I'm not at home. Gutter heat tapes turn on when the temperature drops below freezing. The garage door opens when I round the corner on my street. And so-on. And so-on. If I can automate it, it's been automated.
But all is not perfect in my home automation paradise.
Few of my devices can "talk" to each other because I bought each device based on which was the best device... not whether it worked with other devices. For the most part this has been fine. I have Alexa, Google Hub, and Siri all running at the same time, so all I have to do is address my commands to whichever ecosystem I'm needing to control. It ain't perfect, but it works. And I hardly even realize I'm doing it.
The problem is that when something goes wrong it completely fucks everything up.
And things go wrong a lot.
Right now, for example, Alexa refuses to control my "Philips Hue" lighting (in addition to not wanting to play Ed Sheehan while I shower). Every time I ask, she comes back with "Hmmm... that light is not responding." And yet when I open the Alexa app and control it from there, it works perfectly fine. So what the fuck? Alexa can control it manually, but forgets how when I ask the damn thing? I have uninstalled and reinstalled the Alexa service a dozen times. I have reset the Hue Hub. I've deleted and reinstalled the app. I'm at my wits' end here.
So what do I do? Throw out my Hue lights? I don't own many of them so I guess it wouldn't be a big loss. It's just frustrating that the whole reason I bought them is to control them via Alexa and that's the one thing I can't do. I've tried getting it set up with Google Hub, but that's such a convoluted pile of shit that I've given up.* I've tried setting them up with Siri, but Apple's HomeShit... oops... I mean HomeKit doesn't seem to want to work with it.
And then along comes Matter.
"Matter" is a new allegiance between smart home device makers which will be a common platform to control all your home automation stuff. No more having to do crazy configuration crap, your gateways will just know how to work with Matter gear the minute you plug it in. And since Apple, Microsoft, Google, and Amazon are all in the Matter group, eventually if I buy a Hue light and install it, they're all be able to control it automatically from their gateways. No more having to remember which gateway to use.
Sounds great.
But there's an XCD cartoon which flawlessly depicts why we shouldn't get our hopes up...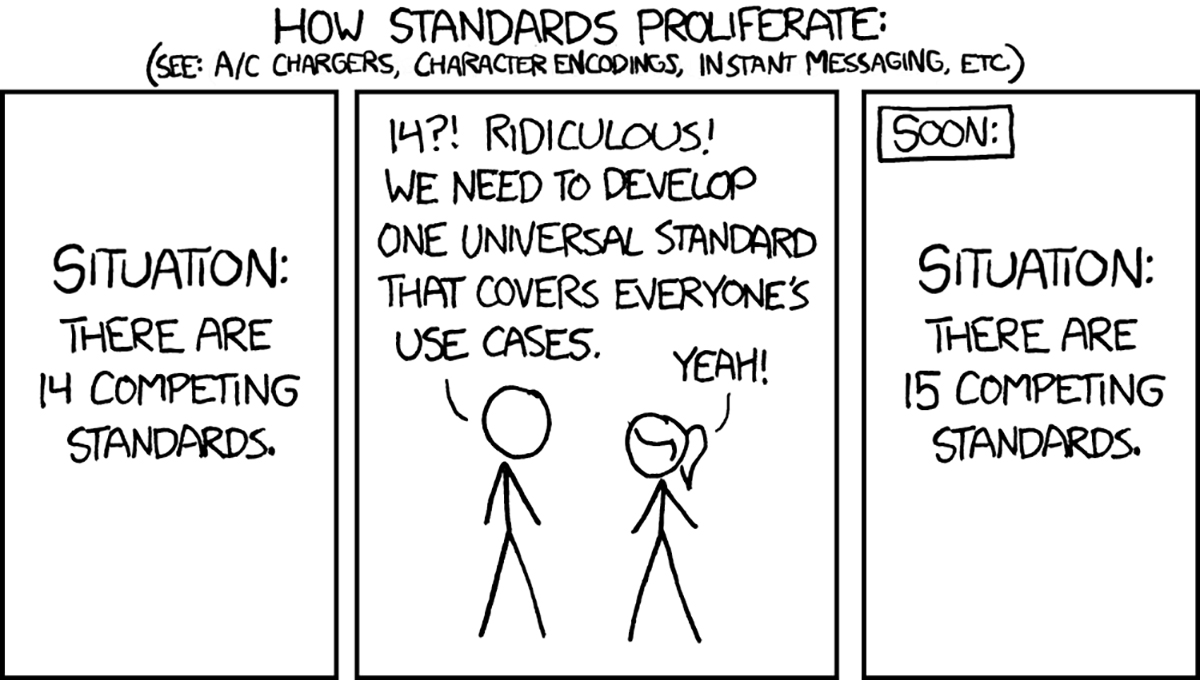 The cartoon was attached to an article over at The Verge which discusses "Matter" and why it may not fail like everybody expects it to.
I am not holding my breath. But I am hopeful.
Having to manually turn on a light switch is so last decade.
*UPDATE:
Finally got Google Hub working with my Hue Lights! No idea what went wrong the first time I tried it, but this time it linked to my Hue Hub no problem, and now I can use
"Hey, Google"
to control them. Assuming I remember to stop saying
Alexa...
to control them.
Posted on November 7th, 2021

I may be dealing with some very upset cats now that Daylight Saving Time has ended, but fear not... because an all new Bullet Sunday starts... now...

• MEME! One of my all-time favorite memes... if not my most favorite... is the "How do you do, fellow kids?" meme (taken from 30 Rock) by Steve Buscemi. This year for Halloween he went AS HIS OWN MEME, and it's glorious...

Photo from @DebraWexler_ on Twitter.
And if, somehow, you've never seen the original context for this meme... here you go!
I've always been a fan of Steve Buscemi. The guy ran to Ground Zero after the 9-11 terrorist attacks to search for survivors. He was a firefighter before becoming an actor and wanted to help out. He's had my respect ever since. On top of that he's a great actor. Every time he pops up, you know his part is going to be interesting... or hilarious.

• MATH DUEL, FIGHT! I am not a mathematician. I just don't have the headspace to get into the maths is requires. But the history of mathematics is something I absolutely love. Most all the discoveries and advancements made have some fascinating and highly entertaining stories around them. The Veritasium YouTube channel excels at bringing these stories to life in a way that's interesting even if you have no idea about the maths. This new one is really good...
I mean... come on. There's always been drama since the dawn of humanity. There's drama in The Bible, for heaven's sake. But back before the internet and telephones, it was some truly bizarre shit. And I love it!

• 80's TV! I love love love Acapulco on Apple TV+. This is a "behind-the-scenes" video that gives you a taste of what the show is about...
It's actually a sequel (of sorts) to the movie How To Be a Latin Lover, but you don't need to have seen it in order to enjoy this series. Highly recommended.

• Pink! I went to watch The Wheel of Time on Amazon Prime Video only to find out it's yet another freakin' "zero" non-episode. Then I saw Amazon was recommending a movie I never heard of called Touch of Pink. And it's truly bizarre. Jimi Mistry plays a gay guy who escaped his traditional Muslim family in Toronto by moving to London, England. He's in a relationship there and their lives are thrown into disarray when his conservative mother comes to visit. What makes it different than dozens of other movies following this formula is that Jimi Mistry has an imaginary friend... who is CARY GRANT?!? Played by Kyle MacLachlan?!? It's actually kinda charming, and Jimi's mom is fantastic...
But here's the real surprise.... as I was watching I was all "What the heck ever happened to Jimi Mistry?" Turns out he fell in love with his dance partner from an appearance on Strictly Come Dancing and they moved to the countryside to become farmers! The guy hasn't done any acting since 2015! Hope he's happy in his life away from our screens and televisions.

• Alexa Say What? Why are we constantly settling for crappy apps that we pay for? All I wanted was to listen to the Kylie Minogue track Better the Devil You Know when I got home. I don't know much about her, but I love this one song. I had INXS on in my car, and it reminded me of the rumor that the Kylie track was about Michael Hutchence. So I tell Alexa to play it when I walk in the door. Instead of just playing the song I want, it starts playing... well... SOMETHING. I'm guessing it's some kind of remix or whatnot, but since the Amazon Alexa app is 100% SHIT, you can't even read what the hell it's playing...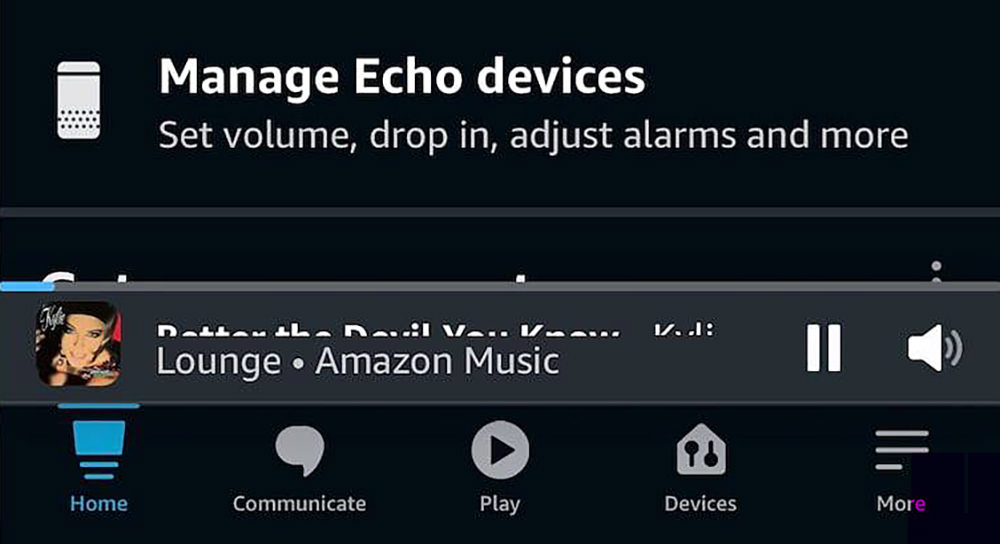 After yelling different ways (ORIGINAL! LIVE! OLD VERSION!) I finally just play it via the YouTube music video on my phone. Does anybody on Amazon's dev team actually use their own app? Because surely they would notice this, right?

• SCIENCE! So the reason I hate broccoli, cauliflower, and Brussel sprouts can be explained by actial science! Bitter salad greens like arugula and kale are awful to me. And now we know why. Probably the same thing that makes some people think that cilantro tastes like soap?

• Pro! What happens when Apple stops treating the MacBook Pro as a vanity project and actually builds something that has what professionals need to get real work done...
I've been waiting for this for nearly a decade.

And now back to our regular Day Light Saved programming...
Posted on December 3rd, 2019

I bought a SONOS One smart speaker with Alexa integration for my bedroom. I watch quite a bit of television while working in bed, and the poor speakers on my cheap Sony television make it difficult to hear some conversations unless I crank the volume way too high. The SONOS with its superb sound quality provided the perfect listening environment right out of the box.
When it worked.
The problem with the SONOS One is that there is no "line in" jack... so I had to connect my AppleTV to it via Apple's "AirPlay 2" technology. I have no idea who is at fault, but this was glitchy as hell, and I had all kinds of drop-outs and sound sync errors most every time I watched television. Even worse, at least twice a week I'd turn on the television and AppleTV would "forget" to play through the SONOS One, meaning I had to stop my show, go to the settings menu, switch the audio to AirPlay 2, then start my show again. Incredibly frustrating. Half the time I found myself just leaving it because I didn't want to be bothered with all the futzing around.
And so... I decided to investigate wired speakers. I could probably get a cheap one that was "good enough" for around $30, which seemed a small price to pay.
Around the time I was looking, Amazon released their 3rd Generation "Echo" device which, unlike the old Echo 1st Generation I have in my bathroom, has a 3.5mm line-in jack. This is in addition to improved speakers and sound. Problem was? It was $100. $70 more than I had to spend. Except... Amazon always puts their Echo devices on sale for Black Friday at really good prices. So I added it to my list of stuff to buy... then waited.
Sure enough, the price plummeted to $60. Double what I wanted to spend. But then I saw where I could trade-in my old Echo for $25... plus get a $15 discount for purchasing a new Echo with an Echo trade-in... bringing the net price of the Echo 3rd Gen. to $20? That's under my budget! SOLD!
The new speaker arrived yesterday and I set it up when I got home from work.
Or at least I tried to.
The speaker has a single 3.5mm audio jack that's both line-in and line-out... configurable via the Alexa app. But every time I tapped on the Audio AUX setting I got an error telling me that the page was unavailable...
I went to the Alexa web interface, but the one setting you can't configure from there? The audio AUX setting, of course! I wrote to Amazon for support and they eventually got back to me with an email when, naturally, the page then popped right up for me. And so... I now have an Alexa-enabled speaker for my television. Just like I always wanted!
The sound is pretty darn good for such a small speaker. Not SONOS-level good... not by a longshot... but better than I needed it to be, that's for sure. The cutaway render that Amazon provides shows how the speaker array is fitted in such a compact size (smaller than the SONOS, which means it's short enough to fit under my TV)...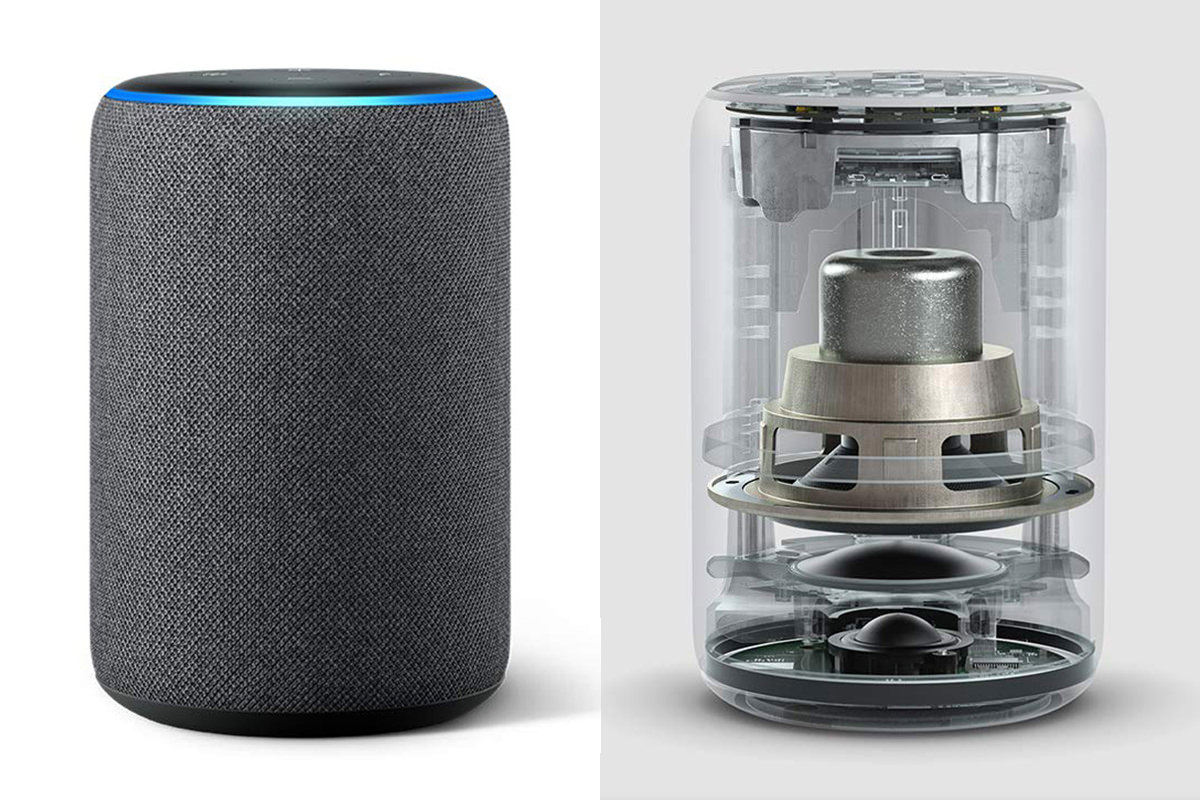 In the default, I found the midrange to be lacking. Fortunately that's an easy fix from the Alexa app. For television show conversations I got the best sound compromise from boosting the midrange a lot, the treble a little, and decreasing the bass a touch..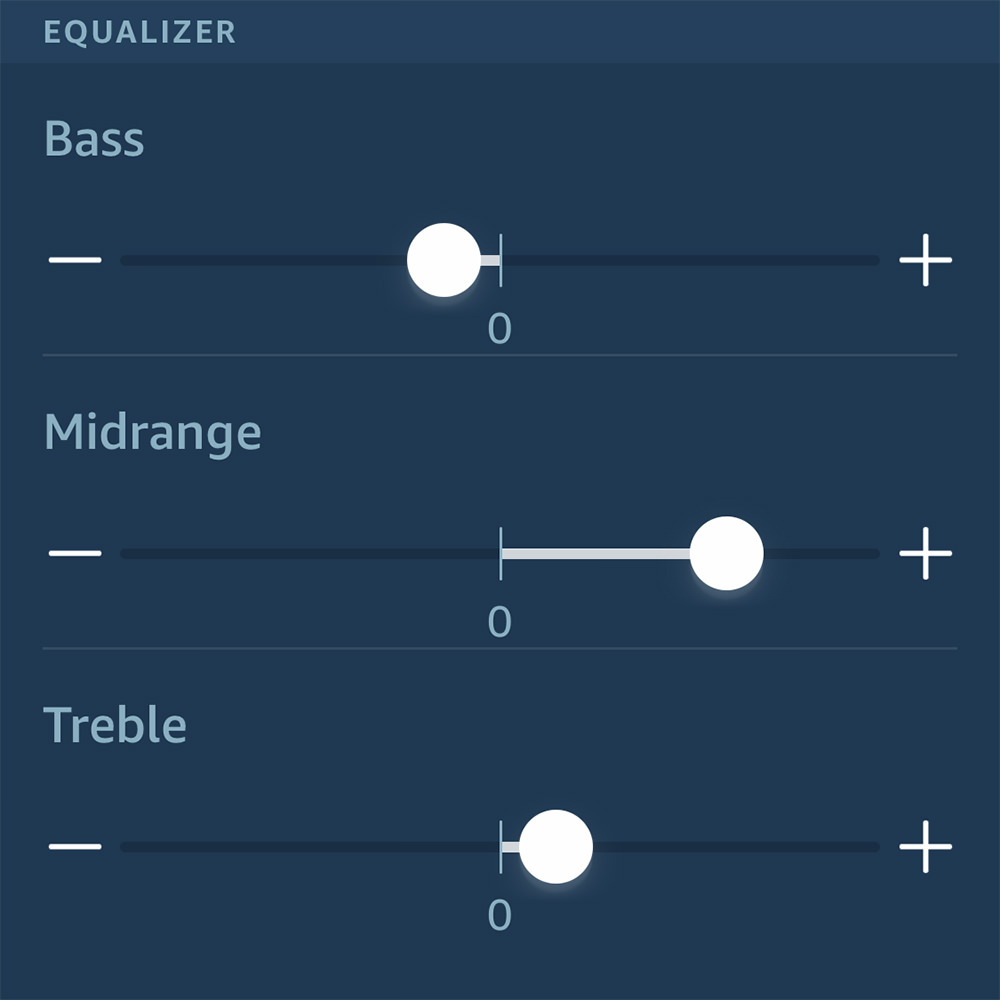 The sound is a bit "artificial"... I guess is the word I'm looking for? The SONOS unit has a warmth, brilliance and overall cohesiveness that just sounds better to me. This is not a big deal for television, but I absolutely prefer the sound of music on the SONOS as opposed to the Echo 3rd Gen. — No contest there at all. And yet, the Echo is perfectly good for music when viewed in its own right instead of comparing it to a speaker that's considerably more expensive (especially when I got it for $20 compared to the SONOS One $200!).
My SONOS One is now happily set up in my bathroom (where the original Echo was) so I can listen to a couple songs while I get ready in the morning. That's a huge bit of overkill in a small bathroom like mine, so I might relocate it to the upstairs hall where it can be enjoyed in the stairwell and guest bedroom as well.
So... overall, I'm pleased. $20 well-spent!
The new $38 AKASO dash cam Black Friday deal I ordered arrived as well (regular $66). Installation was tough compared to my original $20 dash cam because the cord was thicker. I had to dismantle panels instead of just poking the cable in a seam. Also? The cord was shorter as well. I barely had enough to get to my console cigarette lighter port (no idea how somebody with a big rig like a truck can have enough cord). This is a far cry from the extra two feet I had coiled in my glove box last time! And speaking of the cigarette lighter port, the plug on this camera was far nicer than the old one. Guess that's what the extra $18 gets you. Fits snug instead of wobbling and breaking connection like the old one. After installing I turned on the ignition and... IT MAKES THE EXACT SAME STARTUP SOUND AS MY CHEAP OLD UNIT! I can only guess this is because they are made by the same company, then a bunch of different manufacturers use the same component in each of their designs...
But the big deal here is the WiFi connectivity, meaning I can download footage directly to my iPhone instead of having to remove the tiny SD card, find the adapter for it, find the USB stick for that, then import through the photos app.
And yet... the WiFi connectivity is far from ideal.
First you have to push a button on the unit... then you have to switch the WiFi source on your iPhone to the WiFi for the unit... then start the app... then download. Ugh. I guess the truly easy connectivity options are in much pricier cameras.
Image quality is not stellar. But it's not tragic either. A little better than my old camera... though both were 1080p, so that could be a lens issue not a sensor issue. This unit has GPS but it's not as accurate as my phone and the satellite acquisition is sometimes longer than it should be.
My new dash cam is not nearly the bargain that my new Amazon Echo 3rd Gen. is... but at least I have something in my car. Thanks to distracted drivers, I'm terrified to drive out of my garage without a camera to prove that some idiot drifted into my lane and nailed me because they were playing Candy Crush or eating spaghetti or texting their kids or whatever. Thanks to today's idiot culture, they would likely blame me for their mistake if I didn't have proof.
Until Black Friday 2020, stay frosty.
Posted on September 25th, 2019

With the exception of Apple Events, which I will watch live whenever I can, I generally don't care about other tech companies enough to clear my schedule and watch their press shows. Like today's "Amazon Hardware Event," which I was happy to read in summary rather than have to sit through. Unsurprisingly, it consisted of things I don't need and won't buy (with one minor exception), so at least my wallet is safe.
The one thing I will be buying is the "Samuel L. Jackson Celebrity Voice" for Alexa. And, yes, I will absolutely turn the profanity option to ON.
Sadly, you can't just switch Alexa over to Samuel L. Jackson and have his voice be the voice of Alexa permanently. You have to tell Alexa to ask Sam something. This is pretty lame, but for 99¢ I'm not going to complain too much. Having Samuel L. Jackson tell me that it's "motherfucking cold outside" is what technology was made for...
There were a few announcements which were of interest to me.
The first, and by far the most important if it actually works, is "Frustration Detection" for Alexa. The idea is that Alexa will be able to tell when you're getting pissed off at her. Like when all of a sudden she's doing stupid shit after working flawlessly for years. No idea what she's going to do when I'm raging... hopefully stop being an idiot... because that would be incredibly helpful. As an example, here's a typical conversation...
DAVE: "Alexa, Turn off bedroom light."
ALEXA: "I cannot find a device named bedroom lights. Which device do you mean?"
DAVE: "LIGHT NOT LIGHTS YOU STUPID FUCKING PIECE OF CRAP! I VERY CLEARLY ENUNCIATED LIGHT WITH NO 'S' ON THE END SINCE YOU ALL OF A SUDDEN STARTED MAKING EVERYTHING PLURAL AND ARE TOO DAMN STUPID TO TO TRY UN-PLURALIZED NAMES BEFORE MOUTHING OFF WITH THIS BULLSHIT!"
ALEXA: "I'm sorry, but I can't do that right now."
DAVE: "ALEXA, JUST DIE YOU FUCKING WORTHLESS PILE OF FESTERING SHIT!"
ALEXA: "That's not very nice."
DAVE: "I'LL KILL YOU! I'LL KILLLLLL YOOOOOOU!"
I know I'm kinda subtle when expressing my frustration, but hopefully Alexa will be able to pick up on it anyway.
The second item of interest is Amazon's "Certified for Humans" program, which will make setting up smart devices easier. That's nice and all... but I'd really like for devices to keep functioning properly once you've got them set up. Every couple months one of my SONOS speakers will stop responding and go offline. No idea why. I always have to set everything up again, which is a huge pain in the ass. And don't get me started on device naming, which randomly works... randomly sticks... and randomly decides to be ignored. It drives me insane. What really drives me crazy is that I didn't have any of these problems for years. It's a recent thing.
And now for the hardware...
ECHO LOOP ($130). From the "nobody asked for this department" comes a massive clunky ring which allows voice-only interaction with Alexa once it's been paired to a phone...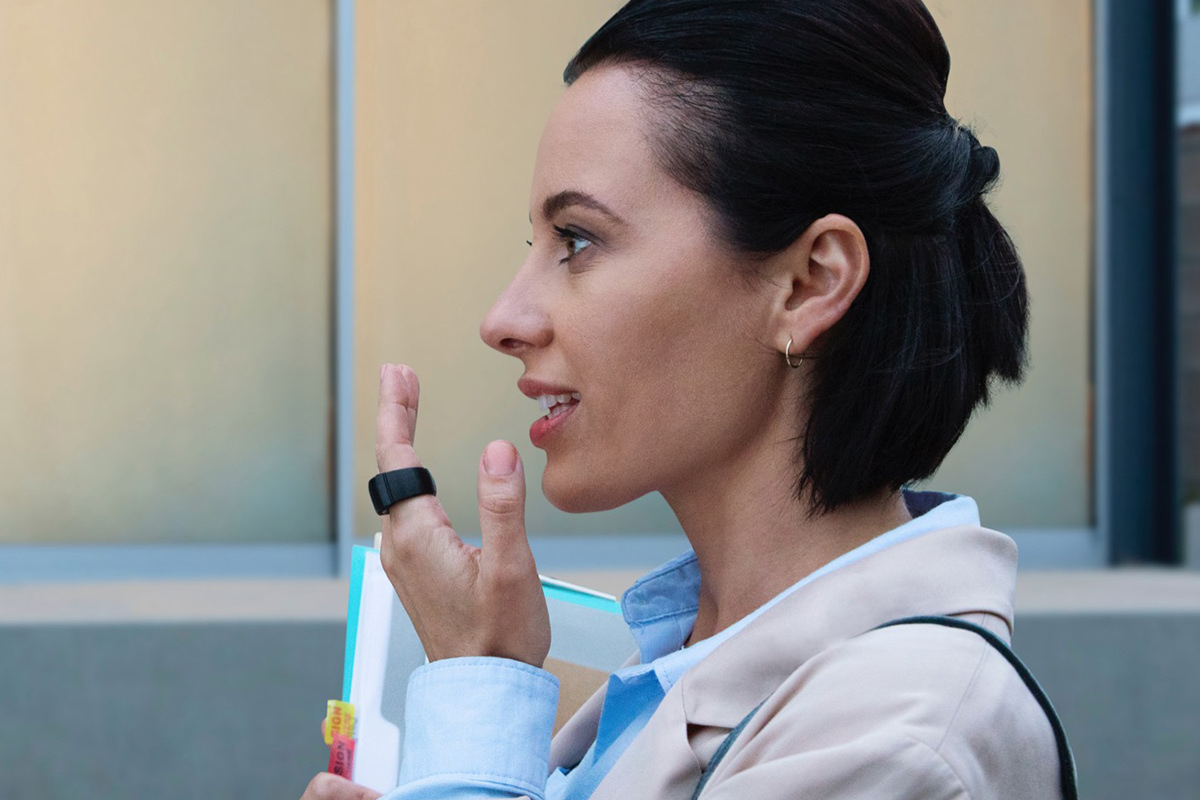 How is this helpful? So Alexa can read off your shopping list... what are you supposed to do, memorize all 30 items you added to it as she speaks them? Dumb. Dumb. Dumb. If you want a big wearable that's worth a shit, just get an Apple Watch.

ECHO FRAMES ($180). And here's a bulky pair of glasses to sit on your face! This is just beyond stupid. Google Glass had an actual visual display and failed miserably. How in the heck is a pair of glasses with voice-only interaction going to be helpful?
Again, just get an Apple Watch. This is categorically absurd.

ECHO BUDS ($130). This one actually makes sense. Alexa built into a pair of headphone buds. Hopefully, unlike Apple AirPods, they will actually stay in your damn ears...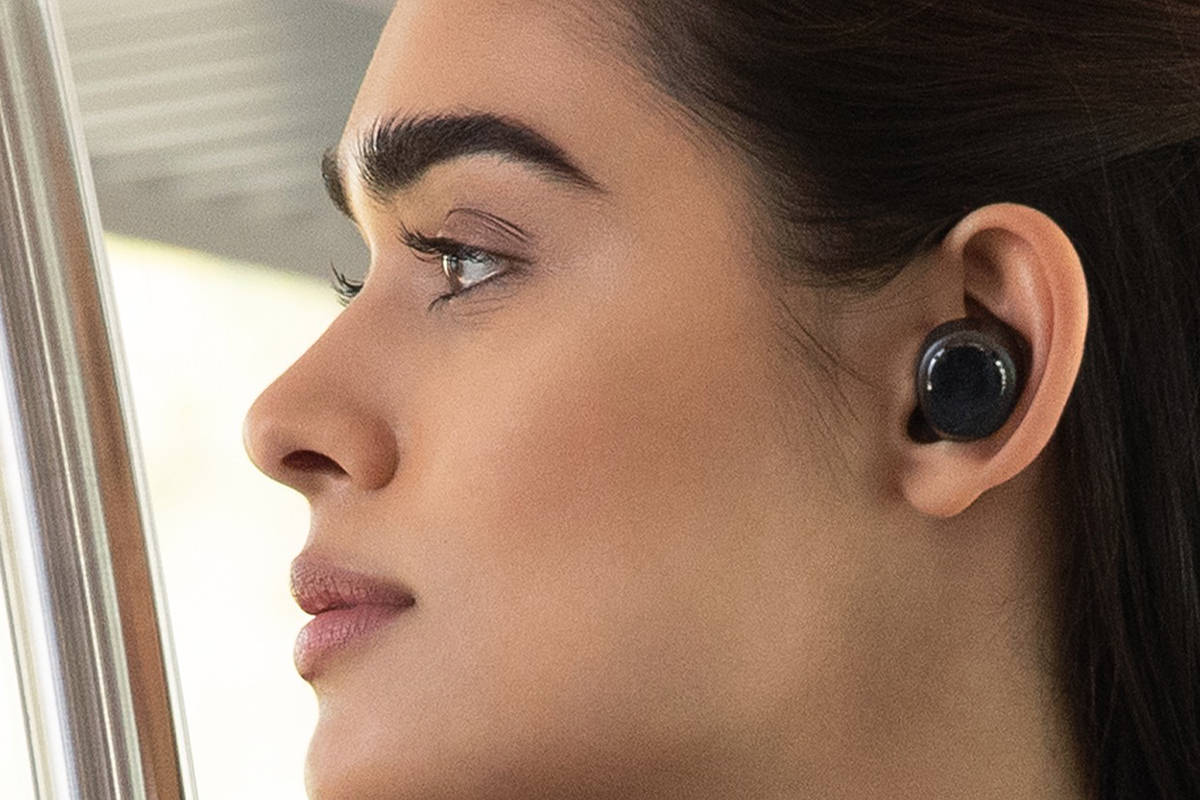 I use Alexa to listen to Music Prime Unlimited all the time. Having her in my earbud is actually a great idea. I can play Amazon's streaming music service through my AirPods, but it's not very well integrated. Even so... I'll probably stick with Apple because I own an iPhone and Siri is incredibly handy in an earbud.

ECHO STUDIO ($200). Clearly meant to compete with SONOS and Apple HomePod, this is a high fidelity speaker system in a single unit. If I didn't already have SONOS everywhere in my home, perhaps I would have gone this route...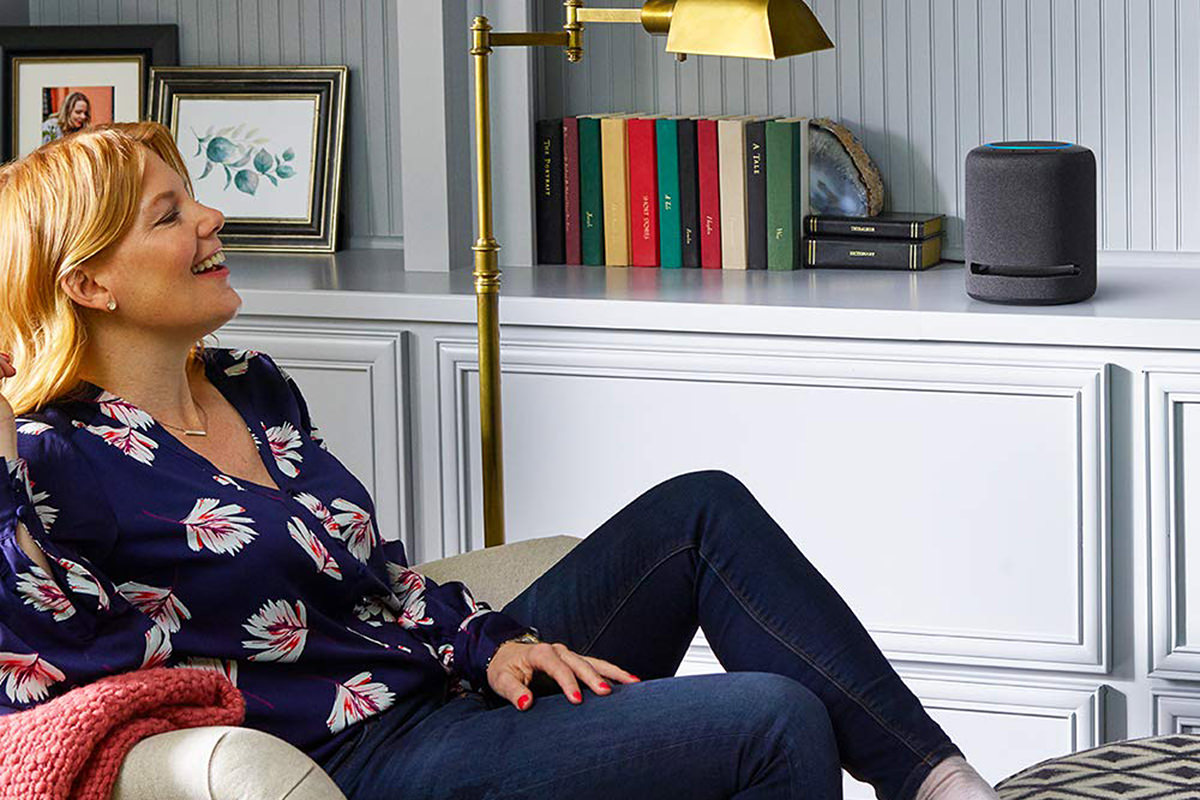 Taking a cue from Apple, the audio has been tuned to fill a room with "3D Stereo Sound" from a single speaker. No word if it can work as an AirPlay 2 device for my AppleTV, but somehow I doubt it. The good news is that, unlike SONOS, there's an audio in jack for 3.5mm/TOSlink which I'd rather use over AirPlay anyway. It's also Dolby Atmos certified, which is excellent. Of all the devices that Amazon released, this is the one I'd most likely buy if I had the $200 to buy one. It's actually a better "fit" for my bedroom over the SONOS One I have in there now. That audio input jack is such a smart idea.

ECHO 3 ($100). This is yet another upgrade to the basic Alexa device we've seen over and over. It has the design and fabric cover of the previously released Echo Plus, which means it has improved sound quality over the Echo 2 I guess. All these Echos are confusing...
To be honest, my original Alexa has pretty darn good sound. Definitely good enough for my morning shower music (I keep her in my bathroom). If it keeps getting better and better, this thing probably sounds pretty great. I mean, it has equalizer settings, for heaven's sake! The fact that it has a 3.5mm line in/out is just icing on the cake. If you don't need the additional bass and great mid-range sound from the Echo Studio (above), this is likely a great choice... and half the price!

ECHO FLEX ($25). It's a compact smart speaker plug with Alexa built in for $25! Which is a good idea, I suppose. Especially for places like the garage where you might not need awesome sound quality, but would like to have Alexa handy (I have an old Echo Dot in my garage for exactly this reason)...
A nice feature is that there's a USB plug on the bottom, which allows you to charge your phone or add optional accessories like a nightlight or a motion detector. In most cases, I think an Echo Dot is a better option, but this will undoubtedly fill a niche somewhere!

ECHO SHOW 8 ($130). I like the idea of the Alexa "Show" devices, I just don't think I would ever get much use out of them. If I want to FaceTime, I'll just grab my phone. Everything else is already on my phone or my television. I suppose it would make a nice bedside clock that can also show you your security cameras on demand, but that's a pretty expensive clock!
I dunno. If I had money to burn? Sure. It would be handy to have in some situations. But not enough that I'm going to go rush out and buy one.

ECHO GLOW ($30). Oh boy! A smart lamp for kids! This is essentially a Philips HUE type device which pairs with Alexa so you can control colors and such...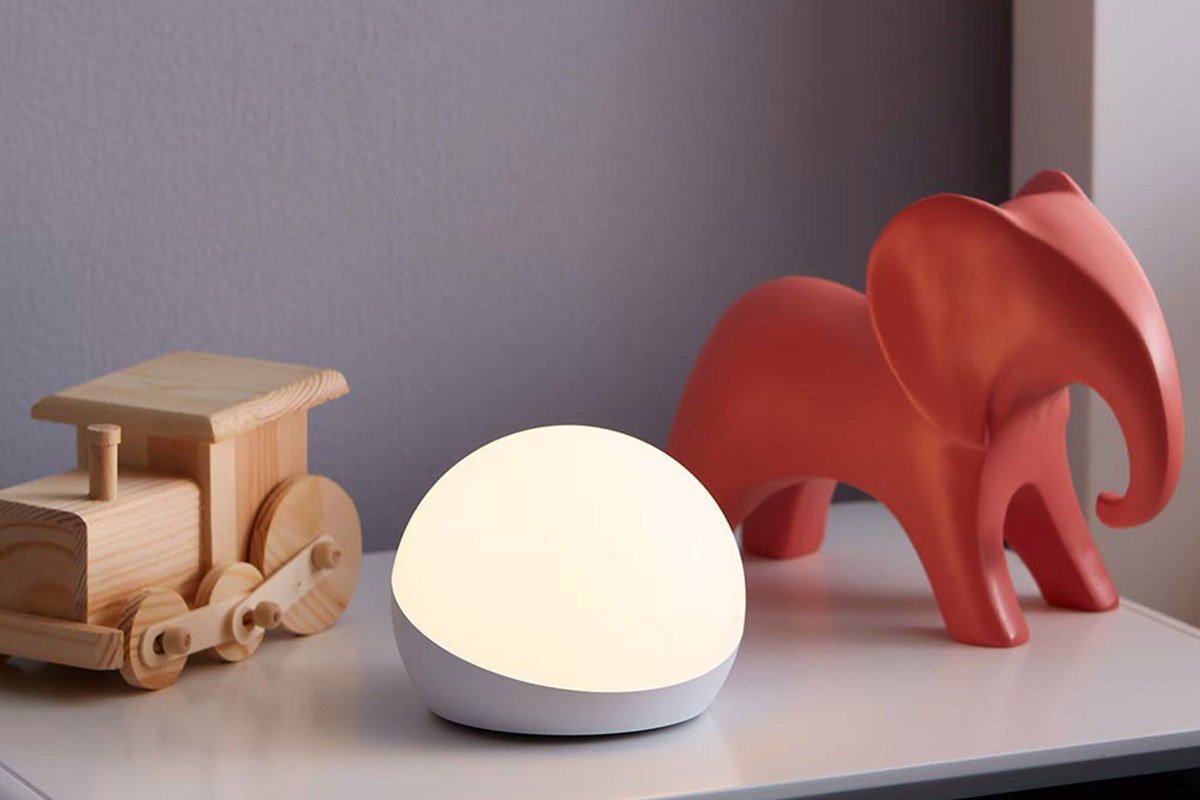 Pretty sure they are marketing this as a fun device for kids because it's essentially useless for much else. No idea why somebody wouldn't just buy a smart bulb for their bedside lamp and be done with it.

ECHO DOT 3 ($60). For sixty bucks, you can now get an Echo Dot with a clock inside. I guess if you didn't have any other Alexa device in your bedroom this could be handy? But it seems really expensive for what you get...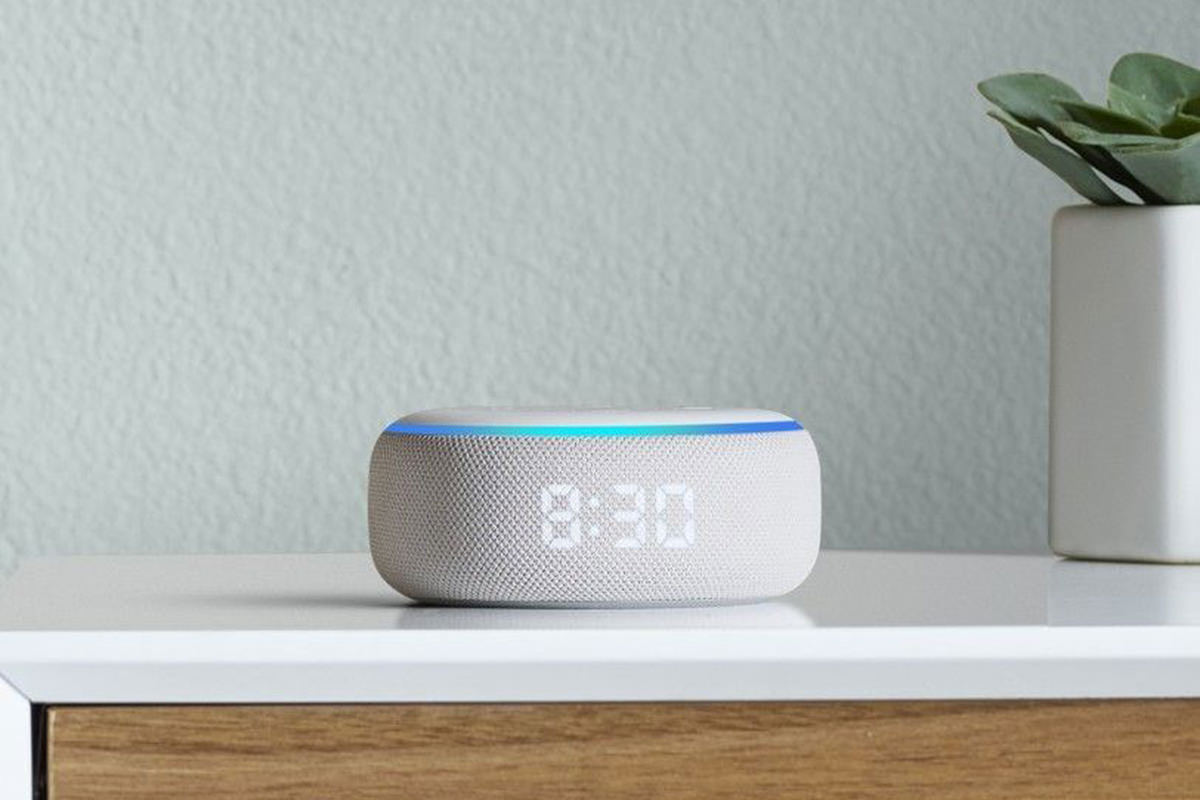 Cute, I suppose... and a (relatively) inexpensive way to test the waters of the Alexa ecosystem, but I think you'd be better off spending a little more to get a "real" Echo device and buy a cheap LED clock to go with it.

AMAZON SMART OVEN ($250). Amazon had previously released a "smart microwave" which could be paired with an Alexa device. Now they are going a step further and have created a combo microwave/convection/air fryer/food warmer oven, which is a lot more versatile...
Oddly enough, Alexa isn't actually inside the device itself, so it comes with an Echo Dot. There's a lot of bells and whistles... and Amazon is partnering with food manufacturers to have the UPC code on their packaging be able to instruct the oven how to perfectly cook your food once it's been scanned with a smartphone... which sounds nice, I suppose...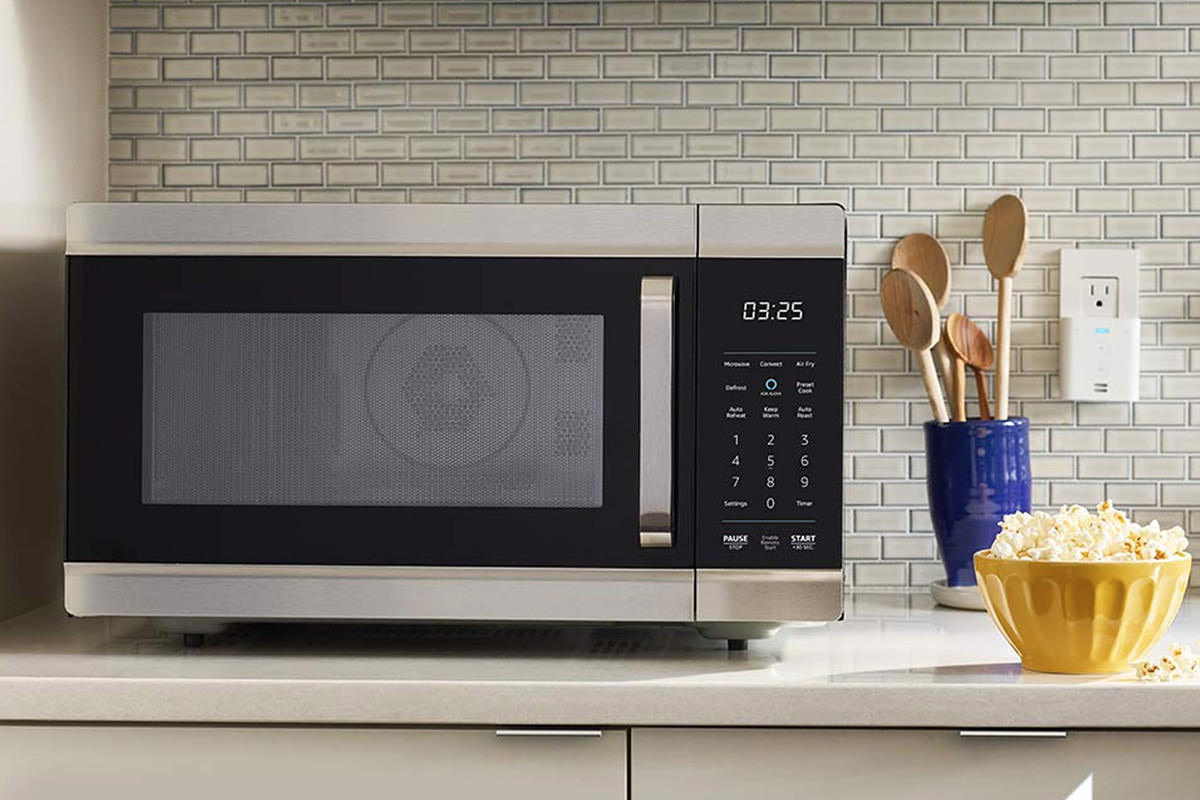 I'm not exactly sure how all the tech in the oven works together to know about things like servings being cooked and such, but I'm certainly open to the idea of an oven which can perfectly cook your food every time. Cheap micro/convection ovens are around $150. Most of them are more like $200. I'm not entirely sure that an Amazon Oven is worth the extra $50, but it certainly could be if it lives up to the promises they are making.

RING CAM INDOOR ($60). If these things weren't so butt-ugly, they might be a really nice smart-cam option. I most certainly prefer the Amazon Ring Protect Service (which adds cloud recording) to the heinously overpriced Nest Protect Service I have now...
But holy crap is this thing ugly! I mean, seriously... a little $20 Waze Cam is a work of art next to this monstrosity. Somebody at Amazon needs to start putting a little more effort into the appearance of something meant to be displayed in your home.

eero MESH ROUTER ($100 each). This is Amazon's answer to Google Wifi, which is what I have. I'm actually interested in this, because the Google units are being left in the dust when it comes to technology advances. Newer mesh routers are smarter, faster, and able to handle more devices. They also have better options for monitoring and controlling bandwidth. Alas, the eero stuff doesn't have any features which would make it worth the upgrade for me...
Interesting to note that the "basic" eero units can handle speeds up to 550 Mbps. To make use of anything faster than that (like fiber) you have to double the cost and buy an eero Pro Router (which also offers the 5.8GHz band in addition to 2.4GHz and 5GHz). Even more interesting? None of the eero devices support WiFi 6 or WPA3, which means they are essentially obsolete the minute they ship. That's pretty bad. I honestly don't understand why mesh router manufacturers don't seem interested in being cutting edge... but they never seem to be there. I like my Google Wifi, but the app control (while easy) is tragic. You can't even permanently prioritize a device, for heaven's sake. One day... hopefully one day soon... somebody is going to come out with an affordable mesh option that's packed with modern features, is easy to use, and is worth a crap. Until that day, it's just more of the same. So lame. Even more lame? This eero iteration has its branding stenciled on top, and the device itself looks like it's melting. At least my Google Wifi has a more elegant cylinder shape with only a discreet "G" on top.

And that's all she wrote. Kinda sad that the only thing which has a guaranteed sale for me is a 99¢ Samuel L Jackson voice add-on for the Alexa crap I already have.
Posted on October 22nd, 2018

As I've undoubtedly made very clear here on my blog... my entire home is run by Alexa (Amazon's "Echo" voice assistant). I don't touch light switches because I just tell Alexa to turn stuff off and on. I don't adjust the thermostat, because I can just tell Alexa to change the temperature. She also turns the television off and on and changes the channels for live TV. She plays my music. She manages my shopping list. She tracks the weather and can Google questions for me. She is everywhere in my home from my garage to my living room to my kitchen to my bedroom to my bathroom. There is no part of my home that I can't reach Alexa, and she does absolutely everything for me.
Most of the time.
Sometimes she decides that she doesn't understand me, and it drives me insane...
ME: Alexa, turn on stair light.
ALEXA: I don't know the device "star light."
ME: ALEXA, TURN ON STAAAAAAAARE LIGHT!
ALEXA: =plays acknowledgement tone=
ME: ALEXA, WAS THAT SO HARD YOU $#@&!%#& #!$#@#?!??
ALEXA: =plays acknowledgement tone=
This is so stupid. I don't have a "star light" and I guarantee you I am not saying "star light" when I talk to her. You would think that she would learn that I am actually saying "stair light" because I've corrected her a hundred times, but no. I should look into seeing if there's a way of listing alternative names to a device so I can just enter "star light" as an option... but I'm too lazy.
And just this morning I wanted to listen to Haerts, which is pronounced "Harts" by the band (Hearts). Getting Alexa to understand is an exercise in frustration...
ME: Alexa, play "Wings" by "Harts."
ALEXA: Playing "Wings" by Heart Cardio.
ME: ALEXA, STOP!!!! YOU $#@&!%#& #!$#@#?!??
ME: Alexa, play "Wings" by "Hurts."
ALEXA: Playing "Wings" by Ruan Hurtgen.
ME: ALEXA, STOP!!!! YOU $#@&!%#& #!$#@#?!??
ME: Alexa, play "Wings" by "HAIRTZ".
ALEXA: Playing "Wings" by "Hurts."
ME: ALEXA, WHAT THE FUCK?!??
ALEXA: =plays acknowledgement tone=
At this point, I'm wanting to take Alexa and throw her through the fucking window.
If I had wanted "Heart Cardio" don't you think I would have fucking said "Heart Cardio?" If I would have wanted "Ruan Hurtgen" don't you think I would have fucking said "Ruan Hurtgen?" Why in the hell is Alexa ADDING SHIT to what I'm saying? And why is it that she doesn't understand Haerts as "Hurts" WHEN THAT'S WHAT SHE FUCKING CALLS THEM?!? This shit makes no sense.
And then there's this fucking bullshit...
ME: Alexa, play "Always" by Pet Shop Boys.
ALEXA: Playing "Always on My Mind" by Pet Shop Boys.
ME: ALEXA, STOP!!!! YOU $#@&!%#& #!$#@#?!??
ME: Alexa, play "Always 2017 Remastered Version" by Pet Shop Boys.
ALEXA: Playing "Always on My Mind 2013 Remastered Version" by Pet Shop Boys.
ME: ALEXA, STOP!!!! YOU $#@&!%#& #!$#@#?!??
ME: Alexa, play "Always 2017" by Pet Shop Boys.
ALEXA: Playing "Always 2017 Remastered Version" by Pet Shop Boys.
ME: ALEXA, WHAT THE FUCK?!??
ALEXA: =plays acknowledgement tone=
Don't get me wrong... Alexa is utterly amazing. I rely on her for So. Many. Things. and can't imagine going back to a life without her in it.
But come on. Amazon needs to do a hell of a lot better than this mess.
A good start would be to STOP ADDING FUCKING WORDS TO WHAT I'M SAYING AND JUST DO SPECIFICALLY WHAT I AM ASKING FOR. Also? It would be really great if what Alexa says matches what she understands. If she things Haerts is pronounced "Hurts" then fine. But when I ask her to play something by "Hurts" and get something by "Ruan Hurtgen" so I have to say "Hairtz?" That's just fucked up.
And if you were to tell the 1980's me that I would be bitching about my voice assistant not playing the correct Pet Shop Boys song I asked her to, I think my head would have exploded... so there's that.
But right now? I am left wondering if Alexa would break through the window... or weather she would just bounce off it. Because I really don't have the money to go replacing windows.
Or Alexas.
UPDATE: THIS! ALL THIS! I FEEL YOUR PAIN, ADORABLE LITTLE GIRL!
=dies of cuteness overload=
Posted on August 4th, 2018

This morning I grabbed my phone and delayed Alexa's breakfast alarm because Jake was industriously cleaning his butt, and the last thing I wanted to do was interrupt that. Every once in a while he lets his butt-grooming go, so if he's paying that much attention to things I figure he must need it.
The Alexa alarms I have set for breakfast and dinner are always a great source of amusement. And a smart move on my part, because my cats have been trained to not bother me for food until they hear the alarm. When it gets close to 7:00am/6:00pm, Jake and Jenny will assemble and wait. Then they go nuts when the alarm goes off. I've recorded it these past couple mornings...
Butt first...
And now? My turn for breakfast.
---
Continuing on with my revisiting of every Marvel Studios movie...
MARVEL STUDIOS MOVIE OF THE DAY, No. 3: Iron Man 2
Original Grade: A- • Today's Grade: A-
I have never understood why this movie was so poorly received. Yeah, the story had some problems. Yeah, there were scenes that didn't hang together right. But it was still an enjoyable outing. The acting and visual effects were great. Sam Rockwell was perfect. And Mickey Rourke was not nearly the problem that critics made him to be. On top of all that? The debut of Scarlett Johansson as Black Widow! I enjoyed the film then. I enjoyed watching it again now. And the credits scene with Thor's hammer in the dessert still gives me chills.

SCENE TO BEAT: The opening where Iron Man jumps out of a plane and lands on the Stark Expo stage only to be robotically disassembled to reveal Tony Stark... being Tony Stark, courtesy of Robert Downey Jr. firing on all cylinders. The Iron Man dancers are just a bonus. A close second? Black Widow mowing through a bunch of security guards at Hammer Tech. Amazing.

COULD HAVE BEEN BETTER: Whiplash is just another guy in a suit, following Iron Monger in the last movie... a different guy in a suit. It's a missed opportunity trap that so many Marvel Studios movies would fall into.

SIDENOTE: One of the most famous Iron Man comic book arcs was the Demon in a Bottle storyline where Iron Man became an alcoholic. That they did a quick nod to it in this film at Tony's party was an interesting choice. I think it was a mistake, but... better a quick nod than an entire movie dedicated to alcoholic Iron Man.
Posted on July 5th, 2018

This morning I went to brush my teeth and forgot what I named the light above my bathroom sink. It was all "Alexa, turn on the... uhhhh...
Now, before you think it's insane that I can't remember "Bathroom Light" you have to understand that I have two bathrooms. The downstairs bathroom has "Bathroom Light" (above the sink) and "Shower Light" (above the shower). Since you can't give two different lights the same name, I had to call the lights in the upstairs bathroom names that are kinda esoteric. The light above the shower is "Spa Light" and the fan above the shower is "Spa Fan." The light above the bathroom sink that I couldn't remember is "Throne Light." "Throne" as in "Toilet" because my bathroom has a toilet in it, I guess (hey, it sounded better that "Toilet Light" at the time). I would have named it "Sink Light," but that name was already in use for the light above my kitchen sink.
So... yeah... couldn't remember "Throne Light."
Rather than set my toothbrush and toothpaste down, then try and remember which of the three switches controlled the light above my bathroom sink, I did was any home automation addict would do.
"Alexa, turn on ALL LIGHTS!"
You do not get to judge me for turning on every single light in my house so I didn't have to brush my teeth in the dark.
Well, you can judge me, I'd just prefer that you don't.
It's not my fault that Alexa is not location aware and can't understand commands like "Turn on the light in the room I'm in." Maybe one day she will acquire such smarts, but she's just not there yet.
I'm just happy I can tell her to lock the front door downstairs when I'm lying in bed upstairs and all of a sudden remember that I forgot to lock it after I took the garbage out.
Posted on March 17th, 2018

Welcome to Sonos Week here at Blogography! Each day I will be talking about my leap to the Sonos platform for "smart speakers" and how it integrates with Amazon's Alexa assistant. If you haven't read past entries in Sonos Week, you'll probably want to start at the beginning by clicking here.
And now on with the show...
"Dodge this."
When I started SONOS WEEK here at Blogography, I broke down what I wanted to say into five parts. Little did I know that a sixth part would unexpectedly appear.
Sonos gear is incredibly expensive. Whether it's worth the money is debatable. Given what it can do and how it works, it was worth it to me and my needs. I was able to afford the $350 for the pair of Sonos One speakers because I had a $120 credit at Amazon plus some tax refund money. And while I thought I might buy more pieces eventually, it was not on my radar. I have a nice Denon receiver plus a decent speaker setup and a living room wired for surround sound, and that's more than enough.
But then I had a long-time online friend notice I was reviewing Sonos on my blog who offered to sell me his PLAYBAR for cheap (well, maybe not "cheap," but for less than I could buy it new). He had upgraded to a Dolby Atmos 7.1 setup (Sonos can only do 5.1) and his PLAYBAR was sitting in his attic.
He had all the original packaging and said it was in perfect condition, so I said "Wrap it up, I'll take it."
The next day the UPS driver paid a visit and Christmas morning came early.
I anticipated that setting things up would be a bit problematic because I was having to shuffle around my existing Sonos speakers to get a surround sound system. The PLAYBAR would become the Left, Right, and Center channels... my existing Sonos One speakers (from the living room and kitchen) would become the Rear-Left and Rear-Right channels. Turns out it wasn't a problem at all. I plugged in the PLAYBAR, used the Sonos app to set it up, then was asked if I had rear speakers. Since I did, I tapped a button on the backs of them when instructed and everything was reconfigured for me automatically. Such is the joy of Sonos.
I was worried that a single PLAYBAR speaker taking the place of three speakers would destroy the stereo separation I was used to, but that was not the case at all. The Left, Right, and Center channels were fairly distinct after TruePlay tuning. The rear channels being in separate speakers were even more distinct, as expected. My go-to movie for demonstrating surround-sound is The Matrix, and it sounded terrific through Sonos.
It's a great system and the amount of wires and crap it replaces is very cool...

Denon receiver: $500 - Speakers: $300 - I should have just bought the $700 PLAYBAR to begin with.
There are some caveats to PLAYBAR, however...
Sonos does not support DTS, a popular multichannel sound system. A friend warned me about this ahead of time but I still find it more than a little shocking. Many an audiophile loves their DTS, and Sonos not implementing it is kinda weird. If you buy DVD or Blu-Ray for their DTS encoding option, PLAYBAR ain't for you.
Sonos also does not support PCM, DD+, or Dolby Atmos (among others). All you get is regular stereo and Dolby Digital 5.1 surround. If your devices can't output or convert to these formats, they won't work (I lucked out... my Blu-Ray player can be set to encode all outgoing sound as Dolby Digital).
PLAYBAR only supports an optical TOSLINK connection. Nothing else. Nothing. I was fully expecting to plug my devices in via HDMI cables or a single cable from the HDMI ARC port on my television. Nope. The only ports on your PLAYBAR are two ethernet ports and the single optical-in port.
With that in mind... some televisions don't have optical output... most televisions don't output 5.1 sound via their optical port. When I saw this was my only option, I nearly shit myself because I had no idea if my TV downgraded its optical sound to 2-channel stereo or not. I scrambled to Google it, but couldn't find my model listed anywhere. When I did find a list, all the Samsung televisions said No-No-No-No-No-No-No. Since HDMI is a current standard and optical is antiquated, this is a problem I never even considered. Turns out my particular TV is one of the rare Samsung models which can output Dolby Digital 5.1 via optical, but holy crap!
The PLAYBAR debuted in 2013. I don't think it has been updated since then. This means its aesthetic does not match the current black-on-black scheme which my Sonos One speakers use (along with the PLAY:5 and PLAYBASE). I'm not saying the thing is ugly... far from it, this is one beautiful piece of equipment... but it's kind of lame that even if you're buying a brand new unit you can't get a matching system. Mine are on opposite sides of the room, so it's not a big deal, but still. Would be nice if you could buy a strip to put across the metal piece so it can match.
The fabric covering the speaker array is a thin, stretchy dust-magnet and tough to clean. Sonos recommends vacuuming it, but if something won't vacuum off, you're kinda screwed. I used a damp towel to brush it in spots, which was better, but I worry about how the fabric is going to end up looking after years of service. There are so many audio-neutral fabrics out there which are much tougher... the choice they used here is perplexing. Ideally, Sonos would use a metal grill like they do on their other speakers.
The PLAYBAR is designed to sit on a table in front of your TV or be hung on a wall above or below it. The friend I bought it from said that it sounds much better on the wall. This meant I had to order some mounting hardware ($40 down the drain) and an electrical-code-compliant kit for putting the wiring in the wall ($50 down the drain). I'd like to mount it above my TV so my cats can't mess with it... but I think that's weird, so I'll end up mounting it below. Then pray my cats don't claw at the flimsy fabric mesh.
When it comes to music, I'm not so enamored with the PLAYBAR. I don't know what it's trying to do with the stereo separation, but it feels lacking. Fortunately I've got my two Sonos Ones in the rear channel to pick up the slack. If you're in a large room, you'd probably want a pair of PLAY:3 speakers in the rear for music (which would be expensive, but totally doable).
Some really nice things about PLAYBAR before I go...
The sound on this thing, as I said, is very nice. Its nine-speaker array can separate sounds well and come in a good-looking package.
The "Speech Enhancement" option on PLAYBAR is surprisingly good. No more having to crank the volume to hear dialogue. I've always hated having to do that, but have found all the "enhancers" I've run across don't do a very good job. It seems to work with Sonos, probably because their speaker quality allows it to be good. On my wishlist... a way to temper it to a lower setting because on some movies it can be a bit too powerful.
In my old setup I had a subwoofer because the bass wasn't very punchy on my stereo. I like to feel the rumble of an explosion when I'm watching a movie. With PLAYBAR I'm liking the bass just fine. If my opinion ever changes, I can get a Sonos SUB. But for right now? I'm happy to save myself the $700.
I can't overstate how easy PLAYBAR is to set up. It's a simple step-by-step process with the Sonos app. Most things are handled automatically.
One horrible downside for me is that I lost my kitchen Sonos One speaker so it could fill out my rear channel. No more listening to music while I cook dinner or load the dishwasher. Replacing it is another $200, so that's the end of that.
The good news? Now that I could put my Amazon Echo in my bedroom and my Echo Dot in my garage, I have Alexa in every room of my house. All I need now is to embed an Echo Dot inside my brain and I guess I'm set.
Meanwhile, Neo has just realized he's The One and a fight has ensued, so I gotta get back to The Matrix.

UPDATE: And so my POWERBAR mounting kit came. It's pretty basic for $40... just a metal plate and some drywall screws. But it does the job. Kinda. There's a major problem with it.
Electrical codes make it illegal to run a power cable behind a wall. You have to purchase a electrical outlet wall kit which is code compliant. Then you can plug stuff into the outlet. But the six-foot power cable that came with my POWERBAR can't fit behind the speakers, so it has to hang below it in a big wad...
Kinda defeats the whole purpose. You'd think that since SONOS makes you buy a kit to wall-mount the thing that they would include a tiny power cable with it. Assumably they know that you can't run the cable in the wall, right? I mean, come on, every single photo they ever show of their stuff being wall-mounted shows the cables hidden in the wall... so how are they doing it? No frickin' clue since I can't find where they sell a short power cable anywhere. Maybe they don't care about complying with the electrical code and are mounting their stuff illegally.
I've emailed Sonos Customer Service, so I guess we'll see what they say.
UPDATE: Sonos Customer Service is all... "Uhhhh... nope, we don't sell that. We hire professional installers for our photos and they use adhesives and stuff to hide the wires!" (or something to that effect). Well, whatever. It really chaps my ass that Sonos has most every damn photo with the wires hidden, yet it's something they don't really provide for.
UPDATE: I found a Dell laptop 4.5-inch power cable that works much better than the 6-foot cord from Sonos. The plug is a tad too long, so it sticks out at the bottom a tiny bit, but it's better than the wad of Sonos cable I was dealing with. Hopefully one day Sonos will get off their asses and sell a short power cable with a small plug so you can legally get hidden wire mounting like they show in all their photos.
UPDATE: I have given up on wall-mounting my Sonos One speakers. With no screw-mount on the back, the solutions I've found are far from pretty. Furthermore, even if you buy short power cables, there's no really solution to bury the cables legally... at least not yet. Instead I'm using two IKEA 4-drawer shoe cabinets that are only 8 5/8-inches deep, wall-mounted, to put my Sonos One speakers on. They are the perfect height for the speakers to rise above my couch, but not so tall that they take up a lot of wall space. By drilling new holes to shift the top board, they can be set side-by-side. And once I drill holes in the top boards for power cables, they drop through and are completely hidden. Best solution I could find given hiding power cables in the wall was not an option for me.