Posted on March 29th, 2020

The news has been anything but cheerful lately, but hang in there... because an all new Bullet Sunday starts... now...

• U-S-A! U-S-A-! U-S-A-! But before we get started... this video is two minutes long. I encourage you to take a hard look at every second of it. This is what happens when you call the coronavirus a "Democrat hoax" and don't take things seriously early on. And, for us here in the USA, we're not even at peak coronavirus yet because there are still states which are refusing to do anything because "We don't have many cases here." Well, yes, you dumb-fucks, the whole point is to KEEP IT THAT WAY...
Stay healthy everybody. You could end up breaking a hip or having a heart attack or chopping off a finger only to find that you can't be seen at a hospital because it's been overrun with coronavirus patients. You may consider yourself able to survive COVID-19... and that's great. But your actions could infect others who end up taking up hospital space you might need for other emergencies. It's in everybody's self interest to keep hospitals from piling up. Let's all pray it's not too late already.

• Trump Is Risen! Thank heavens that President Trump actually listened to people who know shit and reevaluated his plan to cancel quarantine by Easter. But before that happened, there was this, and if you close your eyes...
And if you think this parody is an exaggeration, Cheeto Jesus has been Tweeting about how big the ratings are for his Coronavirus Press Briefings, despite the fact that more and more people are dying due to the snowball effect of his initial inaction. Holy shit what a narcissistic asshole. And he just keeps getting so much worse every damn day.

• Warz! If you don't know who Max Brooks is, you really should. His book World War Z is sublime apocalyptic zombie-fiction which reads so realistically because his research into pandemics was brutally extensive. He's so well-studied and important to the field of disaster preparedness that he has lectured at the U.S. Navy War College, for heaven's sake. Which is why his viewpoint on current events is worth noting: 'All Of This Panic Could Have Been Prevented': Author Max Brooks On COVID-19. This is some scary shit, and goes to show just how buffoonish the Trump Administration's handling of a crisis of this magnitude has really screwed us.

• ACCESS! Just in case you aren't watching Star Trek: Picard... and you absolutely should be... here's your chance to do so for free. I did not like Star Trek: Next Generation that much, but am loving Picard. I loved Star Trek: Discovery even more (especially the first season), and this freebie unlocks all of CBS All Access, so you can take a look at that one as well!

• Live! There was a meme running through Facebook where you are asked if you can name a band you've seen live for every letter of the alphabet and one that starts with a number. I did pretty good...
# - (The) 1975
A - a-ha
B - B-52's
C - Cheap Trick
D - Depeche Mode
E - Erasure
F - Foster the People
G - Green River
H - Heart
I - Idol, Billy
J - James, Etta
K - Ke$ha
L - (The) Local Strangers
M - Matt & Kim
N - Nirvana
O - Orchestral Manoeuvres in the Dark
P - Pet Shop Boys
Q - Queens of the Stone Age
R - Rogers, Nile (and Chic)
S - (The) Shore
T - Thompson Twins
U - Ure, Midge
V - (The) Vapors
W - Wrabel
X -
Y - Yanni
Z - ZZ Top
Many of these letters could have had multiple answers. I'm fairly certain I saw at least one band with a name starting with "X"... especially some of those indy bands that were playing during the whole "grunge" movement in Seattle when I was hitting the clubs... I just can't think of any.

• Museum Project! People are getting way creative in finding ways to spend their quarantine time. One of my absolute favorites are those who are recreating famous paintings. Some of them are absolute gold, and there's a terrific Instagram feed where they showcase some of the best ones...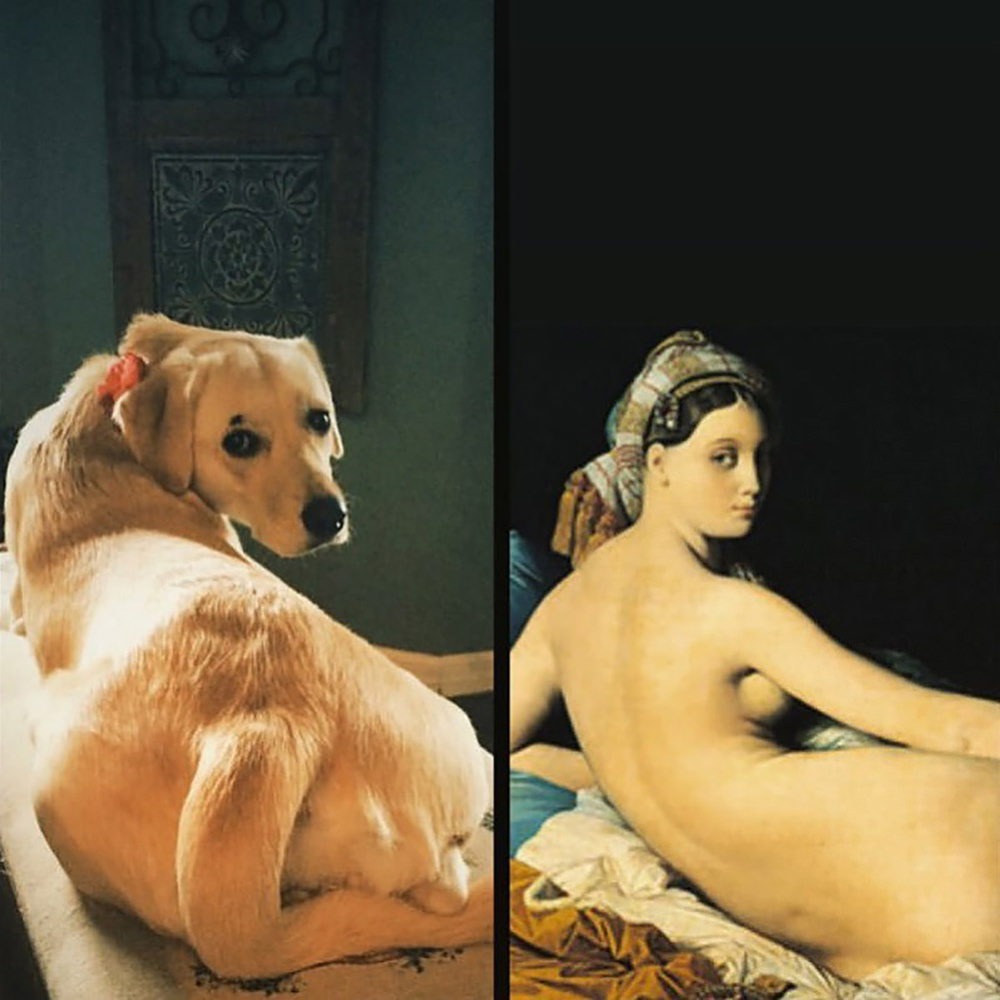 A lot of creative use of toilet paper in that Insty-feed!
And there have also been some professional reimaginings that are absolutely sublime. My favorites by a wide margin are those that popped up by Dutch photographer Jenny Boot. Here is Pearl inspired by Vermeer's Girl with a Pearl Earring (housed at Museum Mauritshuis in The Hague)...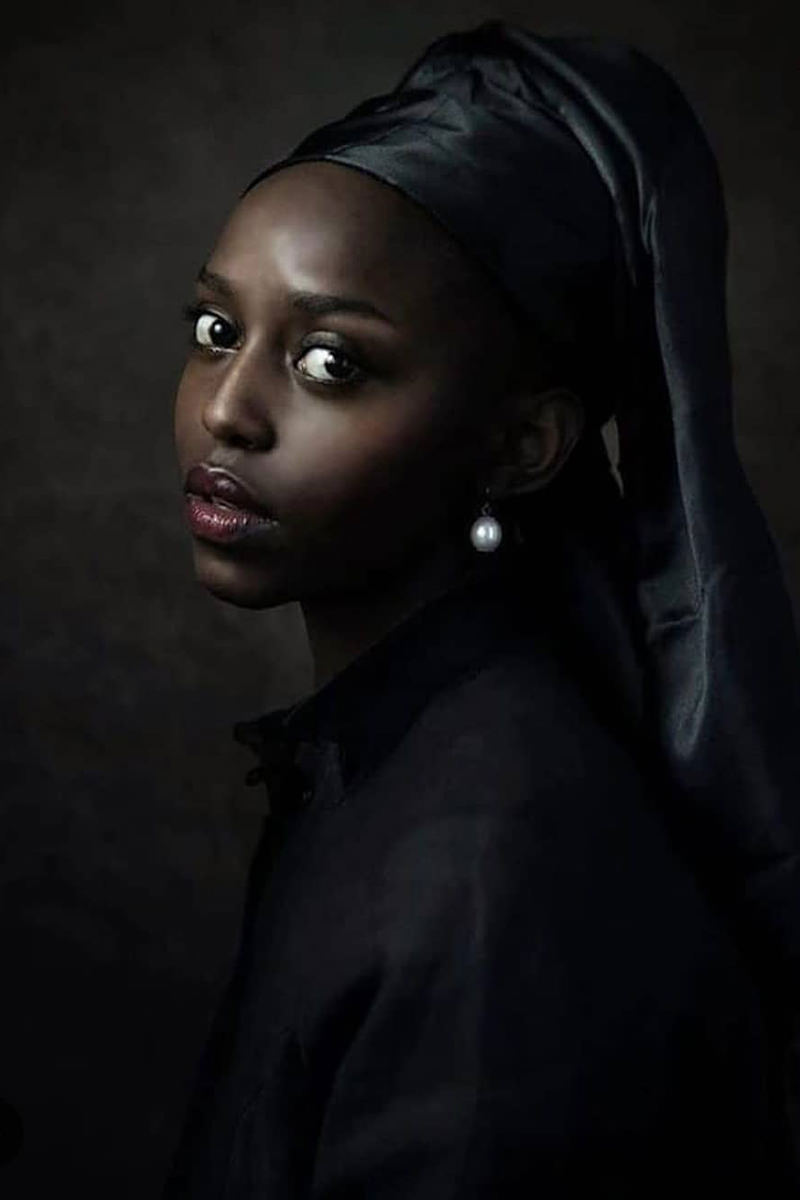 ©2019 Jenny Boot Photography
The original Vermeer...

© Museum Mauritshuis
Here is de Kus, inspired by Vermeer's The Kiss (housed at Museum Belvedere in Vienna, which I was lucky enough to see in person)...

©2019 Jenny Boot Photography
The original Klimt...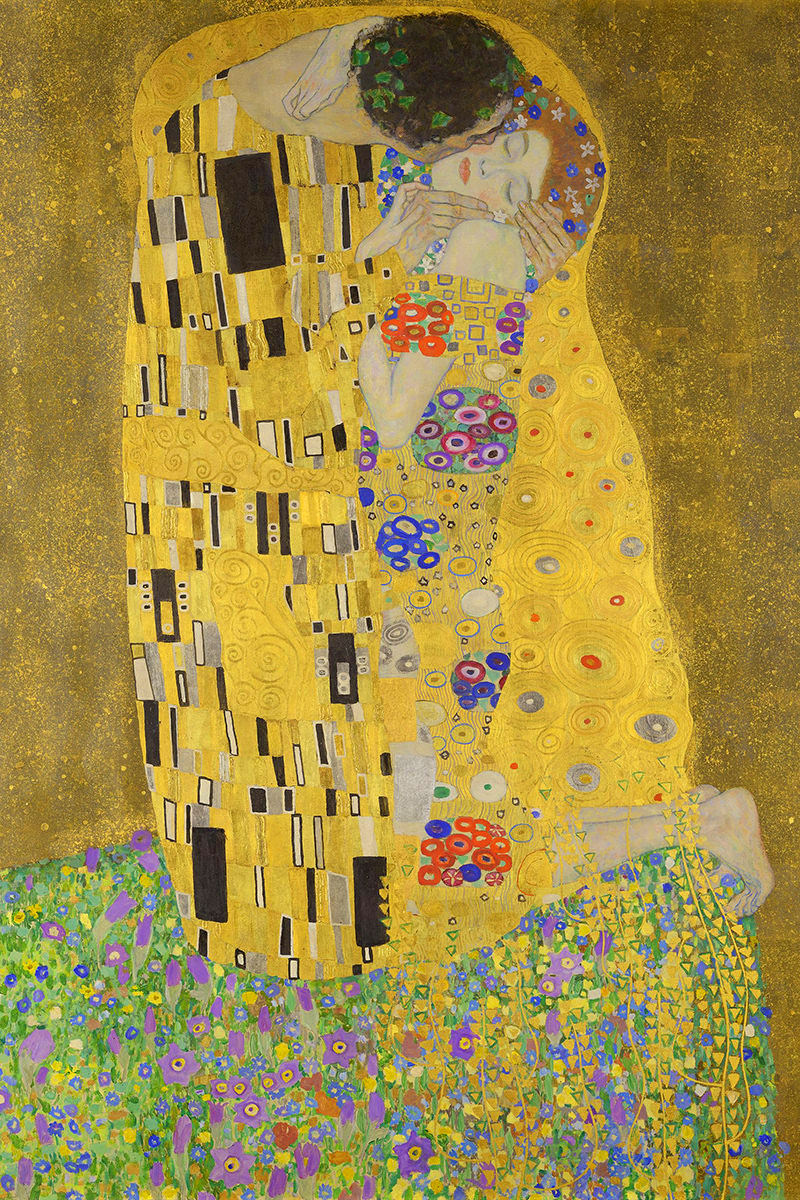 © Museum Belvedere
And here is Davinci's Cat inspired by Lady with an Ermine (housed at Muzeum Czartoryski in Krakow)...

©2019 Jenny Boot Photography
The original Da Vinci...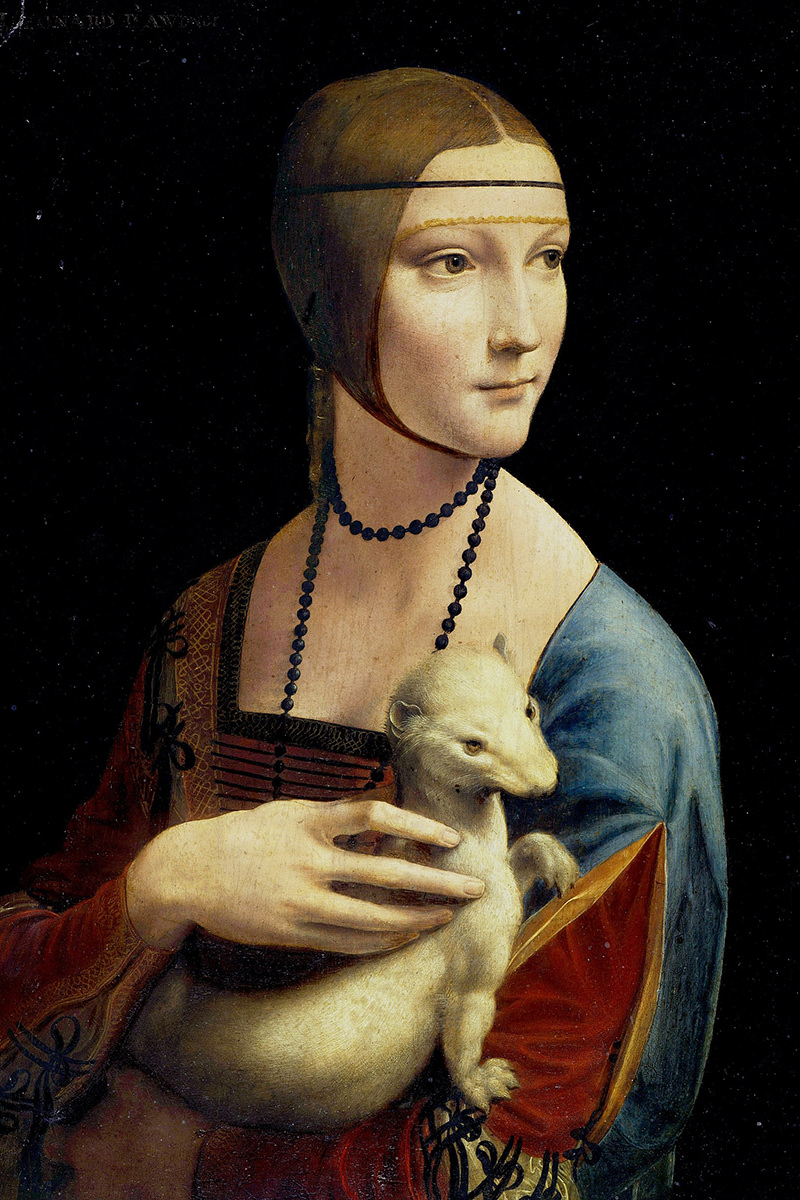 © Muzeum Czartoryski
For more of her insanely gorgeous Jenny Boot photography, you can visit their Instagram and website.

• Disneyland-ish? It's not just fine art which is being recreated while people are in quarantine... people are recreating Disneyland and Walt Disney World rides at home! Some of them are just beyond cool...
I guess if you can't visit in person, this is the next best thing? Kudos to those who are using their alone-time to be so creative!

And now we resume our self-imposed exile.
Tags:
Art
,
Disney
,
Memes
,
Music
,
News
,
Photography
,
Politics
,
Trump's America
Categories:
Bullet Sunday 2020
,
Memes 2007+
,
Music 2020
,
News – Politics 2020
,
Photography 2020
—
Click To It:
Permalink
—
1 Comment: Click To Add Yours!
Posted on March 22nd, 2020

Things seem grim indeed, but hang in there... because an all new Bullet Sunday starts... now...

• Wellington! I love penguins. In case you haven't seen it, The Shedd Aquarium in Chicago is letting them run around the place since there's no people showing up to entertain them. It's all kinds of adorable...
It's frightening to think of how zoos, aquariums, and nature parks are going to be able to continue to afford to feed the animals in their care if the outbreak goes on for an extended period of time.

• Bulbs! One of my favorite places in Europe... The Keukenhof in the Netherlands... is apparently not going to open on time this season due to the cornavirus outbreak. Lucky for all of us, they are giving a virtual tour of their amazing gardens...
A video is nothing like visiting in person, but better than nothing. Hopefully the quarantine will end soon so they can open for at least part of the season. Their opening season is so short any way, and all those bulbs are incredibly expensive to maintain. UPDATE: The Keukenhof has announced that they will not open at all this year due to the Netherlands having their safety measures extended until June 1. This is a terribly sad thing to have happen.

• Tumbling' Tumbleweeds! Leave it to CGP Grey to come up with a fascinating video over the most unlikely of subjects...
If you haven't gone down the CGP Grey rabbit hole yet and are looking for entertainment as you socially distance yourself... his entire channel is amazing.

• This Virus is Unforgiving. Dr. Emily Landon, chief infectious disease epidemiologist at the University of Chicago Medicine, drops a hard does of reality on recent events...
We are in some serious shit. Taking things seriously is the only way we can get through it. The longer people stop taking steps to isolate themselves and stop the spread of COVID-19, the longer this is going to drag on.

• No Wipes! Good Lord. THINK, EVERYBODY: People Are Using Alternatives To Toilet Paper, And It Could End Up Clogging Sewage Pipes All Over.

• Wash & Sing! Everybody is sharing the songs they sing to make sure they are washing their hands for a fully twenty seconds. Here's mine... One One Thousand, Two One Thousand, Three One Thousand, Four One Thousand, Five One Thousand, Six One Thousand, Seven One Thousand, Eight One Thousand, Nine One Thousand, Ten One Thousand, Eleven One Thousand, Twelve One Thousand, Thirteen One Thousand, Fourteen One Thousand, Fifteen One Thousand, Sixteen One Thousand, Seventeen One Thousand, Eighteen One Thousand, Nineteen One Thousand, Twenty One Thousand. — You're welcome!

• Nasty! I hate to end this Sunday on a sour note, but it cannot be helped. You've probably seen this video popping up several times already. I honestly don't care. This should be shared until you're seeing it from every last person you know. This is not a partisan attack. This is a clear demonstration of a president who is a horrendous leader in general... and an even more horrendous leader in a time of crisis. Any normal, sane human being would have used this as an opportunity to reassure the American people that our government is doing everything possible to keep us safe and address the unfathomable events that are unfolding. Instead we get a 2-year-old in poopy diapers going completely unhinged at a valid question that deserves to be answered with compassion and understanding. We've gone way past our president being a disgrace to his office and this nation... he's an abomination to all humanity...
Un-fucking-believable. What Americans want is somebody who acts like they're in charge of the situation and getting things done to get us through this. Not a piece of shit who can't even answer a softball question that any normal president would have welcomed as an opportunity to allay fears and inspire confidence...
May God have mercy on us all.

And that's all I can stomach for tonight.
Posted on March 20th, 2020

Hey, I may not trust our politicians... they are beholden to the lobbyists who own them, so their agenda has little room for the citizens they profess to serve... but I do trust science. And what keeps me from crafting a tinfoil hat during a time when conspiracy theories are running rampant is that scientific truth will ultimately prevail.
Though given how our current government has been shitting all over science lately, it may take a while.
So thank heaves for Kurzgesagt! They hopped on the COVID-19 pandemic really quickly. Their videos are amazing, and this is important viewing so you know what's happening here on planet earth...
So while science works on a vaccine to protect us... and debunks the insanity that COVID-19 came from a laboratory... and explains why "flattening the curve" is critical to keeping our hospitals from being overrun... among many, many other things... what are politicians doing during this crisis? Why, fucking us over as usual, of course.
It's the only truly bipartisan government activity left.
Posted on March 12th, 2020

Last night I could have sworn I was coming down with a fever... but never felt hot to the touch. Maybe it was psychosomatic because of everything happening in the world. Maybe it was wishful thinking because I really wanted to stay home. Or maybe I'm just imagining things because I'm getting old.
Regardless of why I thought I had a fever, I started running through everything that would happen if I had to self-quarantine myself. I have plenty of groceries and supplies. I bought Coke Zero and Quaker Brand Chocolate Chip Rice Cakes yesterday. Everything I need can be ordered online and dropped at my door. And I can work from home if I have to.
So... not a big deal, right? I could totally use a staycation. Right?
Because, hey, if Tom Hanks and Rita Wilson can make it through COVID-19, then I can. Right?
Everything will be okay if we can just stay calm and trust that the people in charge of keeping us safe have a handle on things. Right?
Yeah, it was great watching this ignorant, stupid, confusing address by our president show just how fucked we are. You could literally watch the stock market go into free-fall as he was talking! You know it's bad when a presidential address does more harm than good and we would have been better off if he had never said anything at all.
And it looks like our choices for the election come November are this hot mess and... Joe Biden?
Jesus. Spring may be coming, but the winter of our discontent is neverending and Friday just keeps getting further away.
Posted on March 5th, 2020

According to the party declaration on my Washington State ballot I've been a Republican and I've been a Democrat. I'm whatever I have to be in order to vote the way I want. In truth, I'm neither. I detest political parties of all persuasions because I firmly believe that our politicians will always, ALWAYS put their party over the people they profess to serve. They have too much to lose if they don't. They fall in line with the party or else the party will cut their financing and replace them. Political parties have way too much power and that's no way to form a government that's of the people, by the people, and for the people.
Obviously for the Washington State primary I had to plug my nose and declare myself a "Democrat" so I could NOT vote for Joe Biden. Not only do I think he's unelectable against President Trump, I don't think he's a fitting punishment for the RNC who enabled Trump in the first place. The fact that I will likely end up being forced to vote for Uncle Joe (AKA the DNC's "Chosen One") in the election is not something I'm looking forward to. He is definitely not my candidate.
Oh well. At least I'm not having to vote for Hillary Clinton this time.
Or will I?
It's not outside the realm of possibility that Biden will want Clinton as a VP running mate. He will have to do something to energize Democrats and get them to vote for him.
Ugh. Politics in this country are heinous. We so rarely get to vote FOR somebody... we're always having to vote AGAINST somebody. It's been about "the lesser of two evils" most of my voting life. Unfortunately "the lesser of two evils" is still evil. And that's how it's going to stay as long as we're locked into this Republican/Democrat two-party shit-show.
And the RNC and DNC wouldn't have it any other way.
Posted on March 3rd, 2020

If you need any more evidence that the Democrat National Committee is totally in the tank for Joe Biden to be the democratic presidential nominee... look no further than Buttigieg and Klobuchar immediately throwing their endorsements to Uncle Joe the minute they dropped out of the race. I have no idea what the DNC offered Pete and Amy, but I know what they likely did not offer them... cash to continue their campaigns.
And this, as we know, is exactly how the DNC puppet masters operate. They don't give a fuck what the voters want, it's what they want. They are the party. Last time they wanted Hillary Clinton (we all know how that turned out), and the shady shit that went into getting her on the ballot is still being sorted out. Apparently the DNC is filled with dumber piles of shit than I had guessed, because they learned absolutely nothing.
And so... here we go again.
Be good to each other. Peace.
Posted on February 27th, 2020

Today I got some rather bad news. A project I had been working hard to complete was outright canceled. But then, after giving it some thought, I decided it was actually good news. Sure it means I had been wasting my time these past three nights, but it also means I don't have to worry about it tonight or stress over tomorrow's deadline! Woo hoo!
In other news... it was announced that Vice President Pence was put in charge of the country's coronavirus response.
At first I was all "Well that's nice. It's terriffic that he has something to do with his time." But then I was like "Wait a second... isn't this the same Vice President Dumbass who said condoms don't work and smoking doesn't kill you? Holy shit!" And, sure enough, heeeeeere's Mikey!
The anti-science assholes running this country make me crazy.
But what doesn't now-a-days?
Posted on February 14th, 2020

As much as I wasn't a fan of Valentine's Day before, I am especially not a fan now.
I've been trying really, really hard to change my attitude about stuff that just doesn't matter (like Valentine's Day) but it's proving incredibly difficult. In a day and age where everything is shit that's impossible to escape, even the little things can be completely overwhelming.
In the State of The Union address a week ago, Cheeto Jesus said "I am thrilled to report to you tonight that our economy is the best it has ever been."... then a couple days ago he cut Federal employee raises that were scheduled because of "serious economic conditions." So which the fuck is it? Do we have the best economy that the entire universe has ever known... or is it in the toilet? Like most things in life, both statements are probably true. For billionaires and mega-millionaires, the economy is the best it's been in decades. For everybody else, it's not so great. Partly because of rising costs. Partly because we keep losing things that our taxes have traditionally paid for. Take, for example, libraries.
The presidents current crusade includes cutting funding for libraries. The only way some people can afford to read books is to borrow them from the library. The only way some people can afford to watch movies is to borrow them from the library. The only way some people can afford to get the news from newspapers and magazines is to borrow them from the library. The only way some people can have access to the internet or a computer is to use them at the library. BUT POOR PEOPLE DON'T MATTER, SO CUTTING THEIR ACCESS TO EDUCATION, ENTERTAINMENT, AND A WAY TO COMMUNICATE, FIND A JOB, OR JUST FUCKING EXIST IS NO BIG DEAL WHEN BILLIONAIRES NEED TAX CUTS TO PAY FOR THEIR GOLD-PLATED TOILETS, RIGHT?!?
And then there's the little things. Like the desire to live free from deadly diseases. As you may have heard, the Coronavirus is a big deal. Currently in China, but it could end up wrecking havoc here very easily. Then there's the looming threat of old diseases coming back, which scientists warn could be unleashed from thawing permafrost. And yet President Trump is wanting to slash funding to the Center for Disease Control. It's madness.
But we've got billions to transfer to the ineffective and idiotic "Wall" President Trump is hellbent on constructing. Hope it can stop diseases from getting through.
But anyway... Happy Valentine's Day...
For past year's Blogography Valentine cards, click here!

The news out of Australia is so heartbreaking that I am having trouble sleeping at night.
With 30,000 square miles having been burned, it's estimated that a half-billion animals have perished in the flames with a half-billion more affected. The video of confused and frightened koalas clinging to trees as fire approaches... animals running as their homes burn... not to mention the thousands of people who have been evacuated or made homeless... it's a catastrophic situation that is really tough to wrap your head around. The stories of people with kind hearts helping the animals is a small consolation, but I always wonder what happens to the animals after the photos have been taken...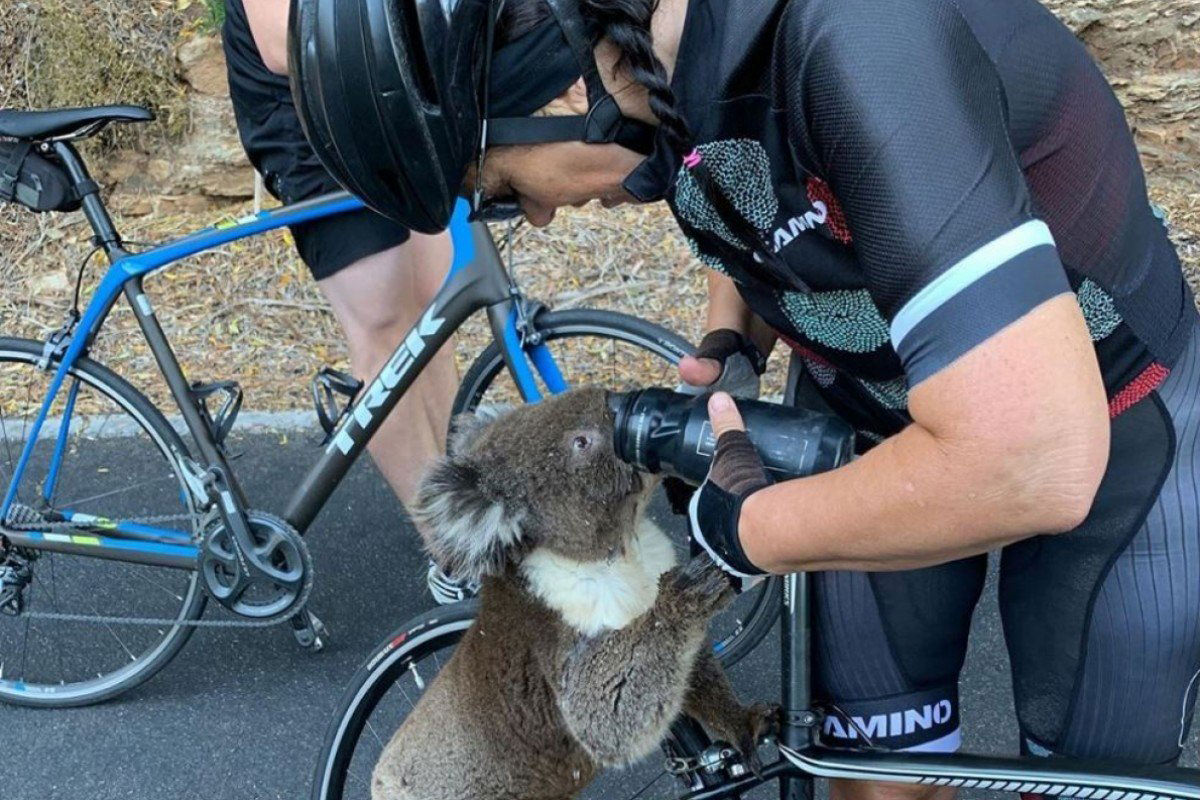 Photo from Anna Heusler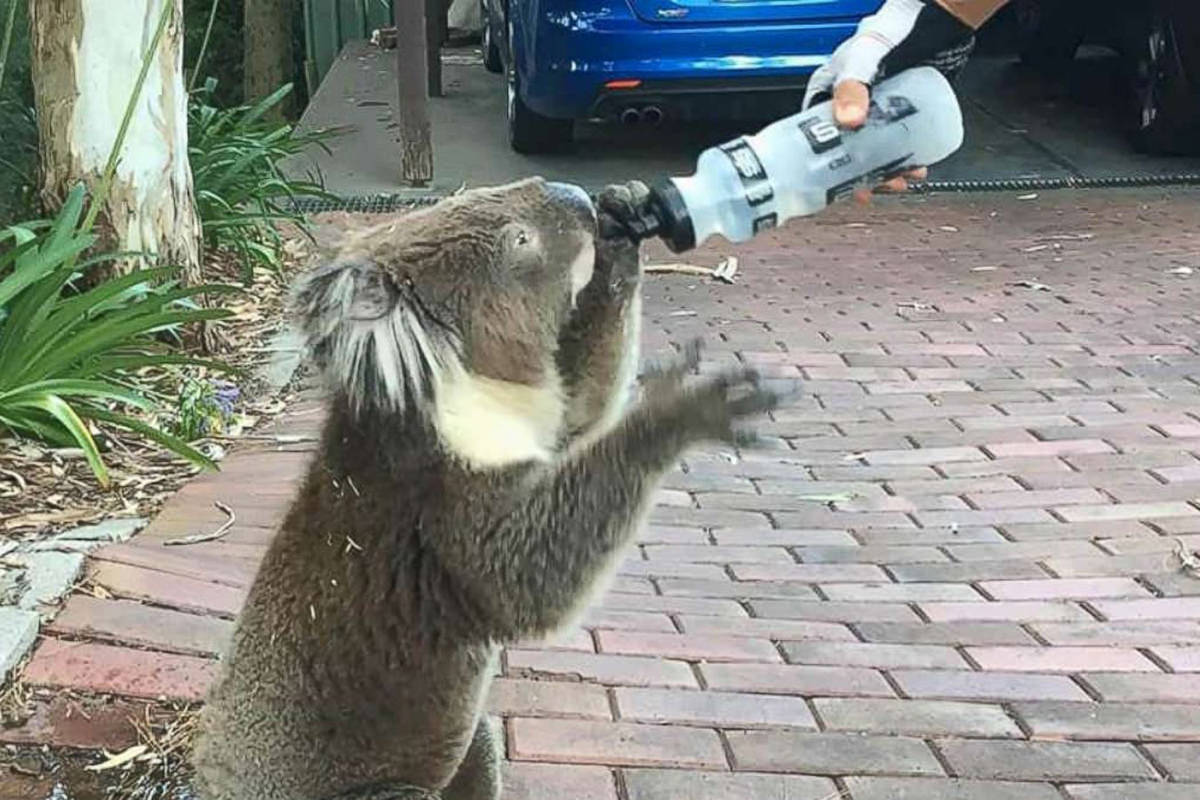 Photo from Photo from Matt Sully
No home. No food. No water. The situation for these already endangered creatures is dire. I can't fathom what it's going to take to save them. Could be that koalas in the wild will be rare and all we're going to get will be those made safe in captivity. And while koalas get all the press because they're so cute, the populations of other less-cute animals, lizards, snakes, insects, and the rest are perishing too.
I know that animals have been suffering around the world for as long as the world has existed, but it doesn't make it any easier to process. Unlike humans, animals can't be made to understand what's happening or told to evacuate or instructed what they should do. All they know is that the world is on fire.
Alas, it's not just the flames they have to worry about. There are other ways to burn down the world, and humans are doing a fine job of that, if Twitter is any indication. Soon wildfires may be the very least of their problems. Maybe this realization is why I can't sleep at night? I dunno. I'm too exhausted to figure it out.

The holidays are nigh but there's still something to be happy about, because an all new Bullet Sunday starts... now...

• Movies? Does anybody at Apple actually use their shit? Because not a damn day goes by that I don't find bugs or serious problems. Just now it's trying to find a movie in the TV app. But everything is so fucked up that you really can't. Even worse? When you try to browse for it by selecting "movies," they show you a bunch of shit THAT ARE NOT EVEN FUCKING MOVIES...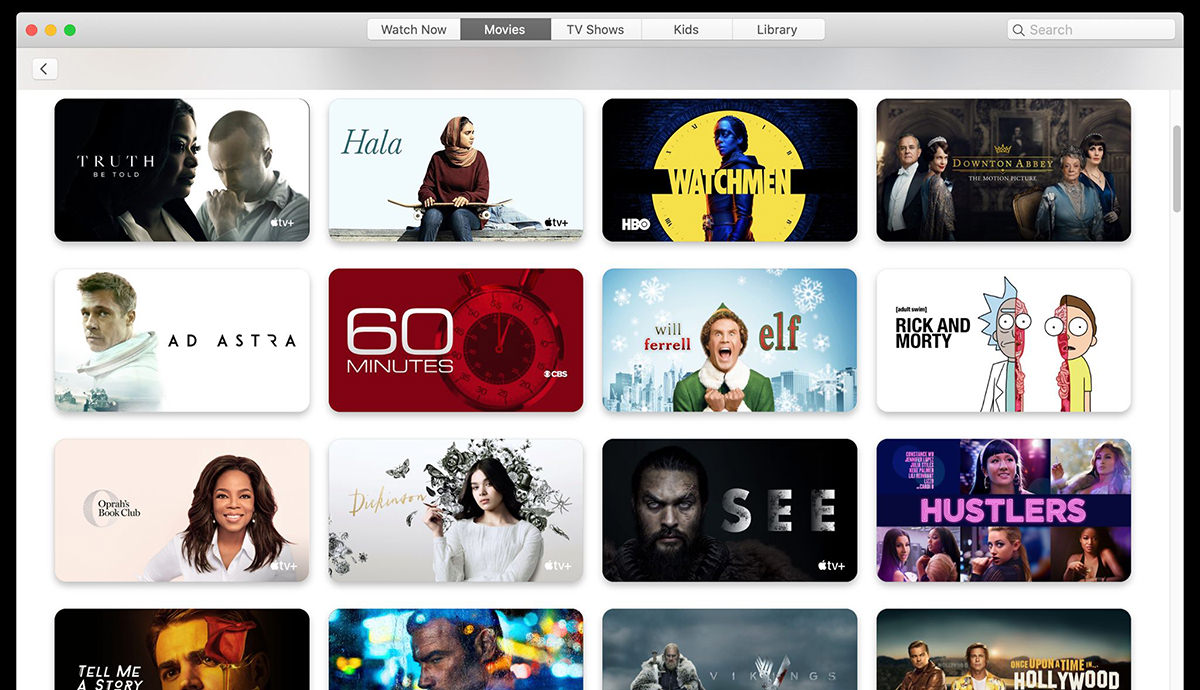 Such a waste of time. iTunes may have sucked, but at least it wasn't a useless pile of shit.

• Remember. It's weird watching this and knowing EXACTLY what's happening. Not remembering, but not wanting to admit you don't remember. Not understanding, but being polite and pretending anyway. Not having any clarity of who, what, when, and where, but dismissing your confusion. Then an occasional moment where the dots connect and there's a spark of... something... in their eyes...
Hardest days of my life.

• a-ha! No, it's not as refined as the version that came after... but it's still a brilliant, beautiful, haunting song here...
It's so sad to me that a-ha is considered a one-hit wonder when they had so many remarkable songs following Take on Me. That first album is brilliant. But so are the ones which followed.

• Cuteness. I could spend hours watching raccoon videos on YouTube. I'm trying to cut down, but... man... BABY raccoons...
Nature is so amazing that it hurts.

• Retirement? Reality is a harsh mistress...
The future is scary, yo.

• Transcript? I'm just... it's just... I mean...
WHAT. THE. ACTUAL. FUCK?!? The transcript LITERALLY PROVES THAT PRESIDENT TRUMP IS GUILTY. If everybody willing to testify says he is guilty... and everybody who says he's innocent refuses to testify... doesn't that say ANYTHING about what's happening here? Does the truth even matter? Talk about reality being a harsh mistress. The future is terrifying, yo.

• Mystery. How Wrabel manages to keep churning out such beautiful work song after song after song is a mystery. This is a Christmas song for heaven's sake!
Happy Christmas, if that's your thing!

Have a great holiday...