Posted on November 3rd, 2017

I am going to do something I rarely do here at Blogography.
Post a comic created by somebody other than myself.
But I just can't help myself. This is such a brilliant, fully-realized piece of work that it must be posted here. Hat-tip to Levni Yilmaz for his genius. If you want to support his work, visit his website here or sponsor his animation project over at Patreon.

I've always pictured our current situation in this country as more of a train wreck, but... pretty much nailed it, yeah.
Posted on October 29th, 2017

Don't fear the reaper, because an all new Bullet Sunday starts... now...

• Benson! Robert Guillaume passed away this last week and it got me to thinking about the various roles he's played in his long acting career. Primary of which, was "Benson" on Soap (and the subsequent spin-off), where his sarcastic wit was showcased to hilarious effect. My personal favorite role was Isaac Jaffe on Sports Night, a role which is surprisingly relevant today...
You, sir, will be sorely missed.

• Think! Cost to renew my nine Nest security camera "Nest Aware" subscriptions annually? $500. Cost to renew Amazon's new Cloud Cam security camera subscription plan annually for triple the storage time and up to ten cameras? $200. This means I could essentially buy three new Amazon cameras every year PLUS get a superior subscription service for the cost of my Nest subscription alone. Gee... let me think real hard about what I should do. What to do? What to do? It's a quandary, that's for sure...

• Balls! I made falafel for the first time!
My balls were totally delicious.

• Mickey Hotel! Disney just announced that Disneyland will be getting a brand new 700-room hotel which will open in 2021...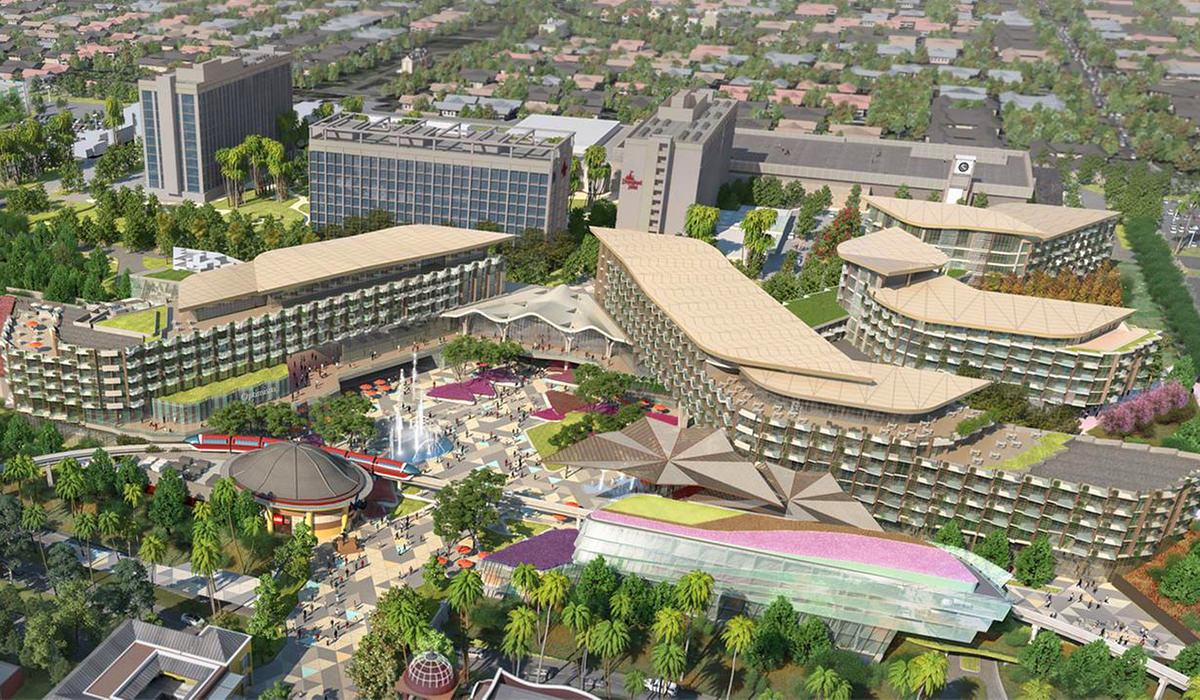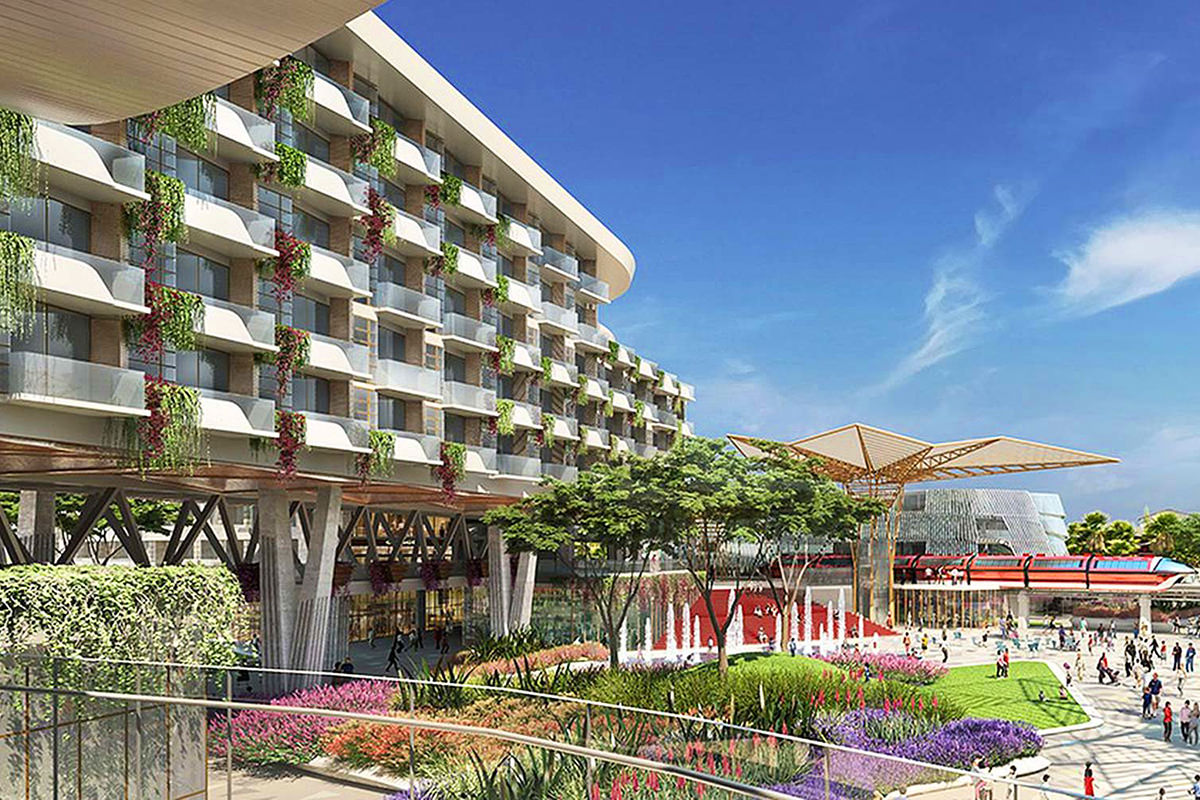 Compared to the amazing Grand Californian hotel across the way, it's kind of boring-looking. Not very "Disney-Special" to me.
The most interesting bit of information in the press release is not the hotel itself, but its location. In order to build the thing, Disney will be ripping out the West end of Downtown Disney. Which is currently occupied by ESPN Sports Zone, the AMC 12 theater, a Starbucks, The Rainforest Cafe and, ZOMFG... EARL OF SANDWICH! The LEGO Store is spared though...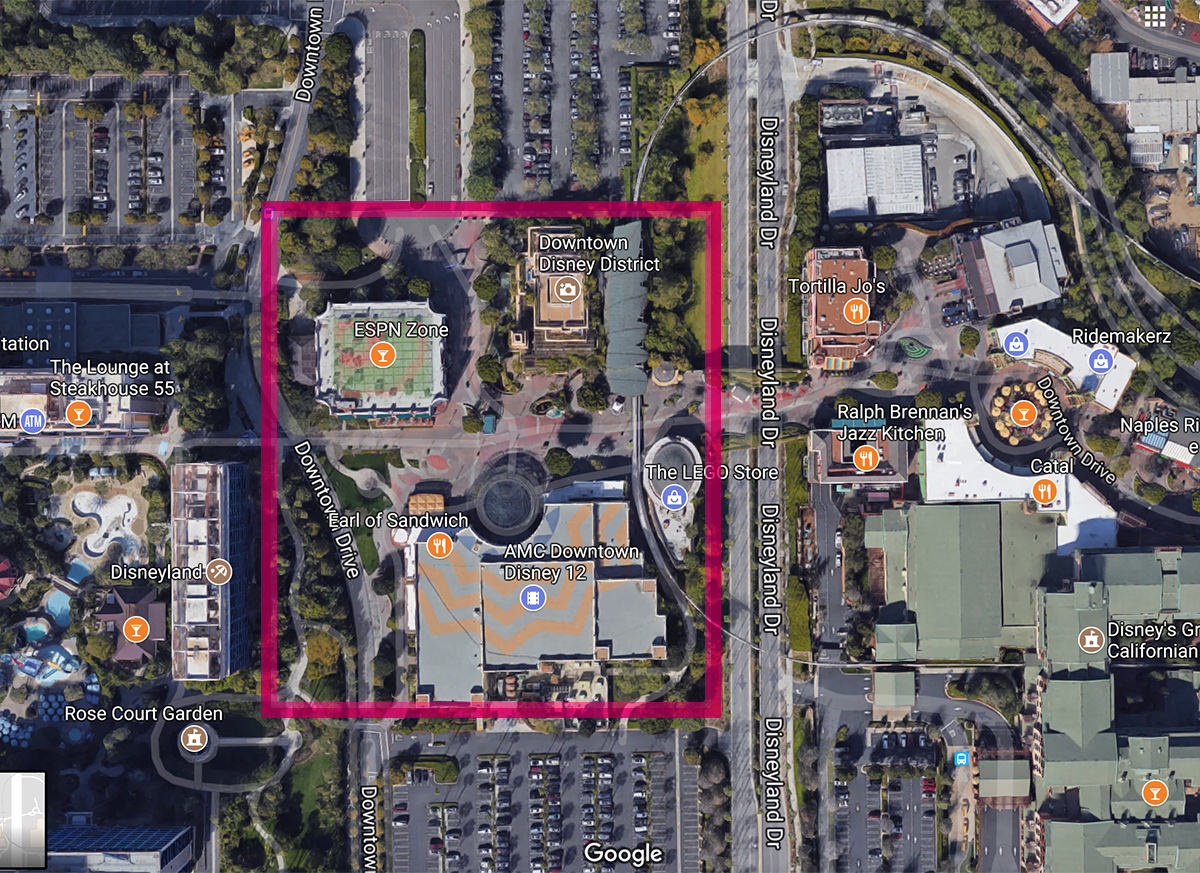 The money that a hotel generates is probably huge compared to the royalties from everything it's replacing. With this in mind, I don't know why A) They are only putting in 700 rooms when there looks like there's room for more, and B) they haven't expanded The Grand Californian (the "Redwood Creek Challenge Trail," cool as it may be, is hardly a critical part of California Adventure, so it seems a natural to rip it out and put in another 150 rooms).

• Payola! HEALDINE: Senate votes to kill new rule allowing class-action lawsuits against banks; Pence casts deciding vote. — FUCKING PIECES OF SHIT!!! No recourse now... NONE... when big banks fuck you over. You are forced to accept binding arbitration or small court settlements instead of having your day in court. And, of course, data breaches due to shitty bank security are now basically a crime without meaningful punishment. All because the fucking Trump Administration and their Republican lackeys have their mouths so deep on Big Finance cock for cash that they don't give a shit who it hurts... so long as the big paychecks keep coming their way. And OF COURSE they are re-framing this act of utter submission to bank payola as a "good move" for consumers because "frivolous lawsuit costs get passed on to consumers." All 100% bullshit of course. We STILL end up paying... just in a different way. Meanwhile, any and all protections are now ALL THEIRS. Looks like we've got ourselves a government by the wealthy, for the wealthy.

• Harrassment! Everywhere you look, it's the same damn thing. I do not know Robert Scoble personally. All I know is that he worked at Microsoft then got famous for conducting crappy "WHO ARE YOU?!?" videos with happening tech industry people. I also know that he went into rehab a couple years ago because he was accused of shitty and harassing behavior towards women when he was drunk and high.
I also know one of these women.
Now it's coming out that he didn't stop with his shitty harassment of women AFTER he was supposedly "cured" of the things he blamed his behavior on. Typical of these types of situations, people are defending him because he's married and supposedly a "good guy." Meanwhile... there's the women whom he's sexually harassed who are having to deal with the fallout of HIS crap.
I believe them. Scoble may be married with kids and be known as a "good guy" in certain circles, but obviously that does NOT exclude him from being a habitual sexual harasser.
On his Facebook profile, Scoble has the douchey description of himself as "Authority on what is next," even though he just talks about what OTHER PEOPLE are doing. I hope "what is next" for him is somebody pressing charges. The more times that shit like this results in public shaming and even more public punishment, the more these reprehensible fuckers will think twice before being assholes to their fellow human beings.

All our times have come, see you for more bullets next Sunday!
Tags:
Assholes
,
Bullet Sunday
,
Disney
,
Disneyland
,
Falafel
,
Food
,
Fucking Assholes
,
News
,
Politicians
,
Politics
,
Television
Categories:
Food 2017
,
News – Politics 2017
,
Television 2017
—
Click To It:
Permalink
—
0 Comments: Click To Add Yours!
Posted on October 8th, 2017

It may be cold outside but it's warm in here, because an all new Bullet Sunday starts... now...

• Miley! I've been a fan of Miley since Hannah Montana. Things like this are why...
I am so happy that she's moved past all the crazy-ass antics to focus on her actual talent. Looking forward to more Miley in the years ahead.

• Fight! Thought I'd get my money's worth out of CBS All Access and watch The Good Fight...
So THIS is what happens when you concentrate your efforts on 10 episodes per season instead of watering things down over 22. I admit that I was a bit let down by the final episode, but everything leading up to it was fantastic. Has me wanting to go back and watch The Good Wife, which I skipped the first time around.

• Papyrus! The season opener for SNL was awful... but THIS was genius!
I don't hate Papyrus as much as a number of other fonts, but it's overused and mis-used so often as to deserve a bit of hate.

• Japan! Speaking of SNL, I missed this bit of utter brilliance when it first aired. If you are a fan of the American version of The Office, here you go...
All the characters are pretty great impersonations of the originals, but Jason Sudeikis playing Jim is about as good as it gets. He is sorely missed on the show.

• NEWSFLASH: Saved by lesbian capitol officer, Rep. Scalise goes and speaks at anti-LGBT hate group convention...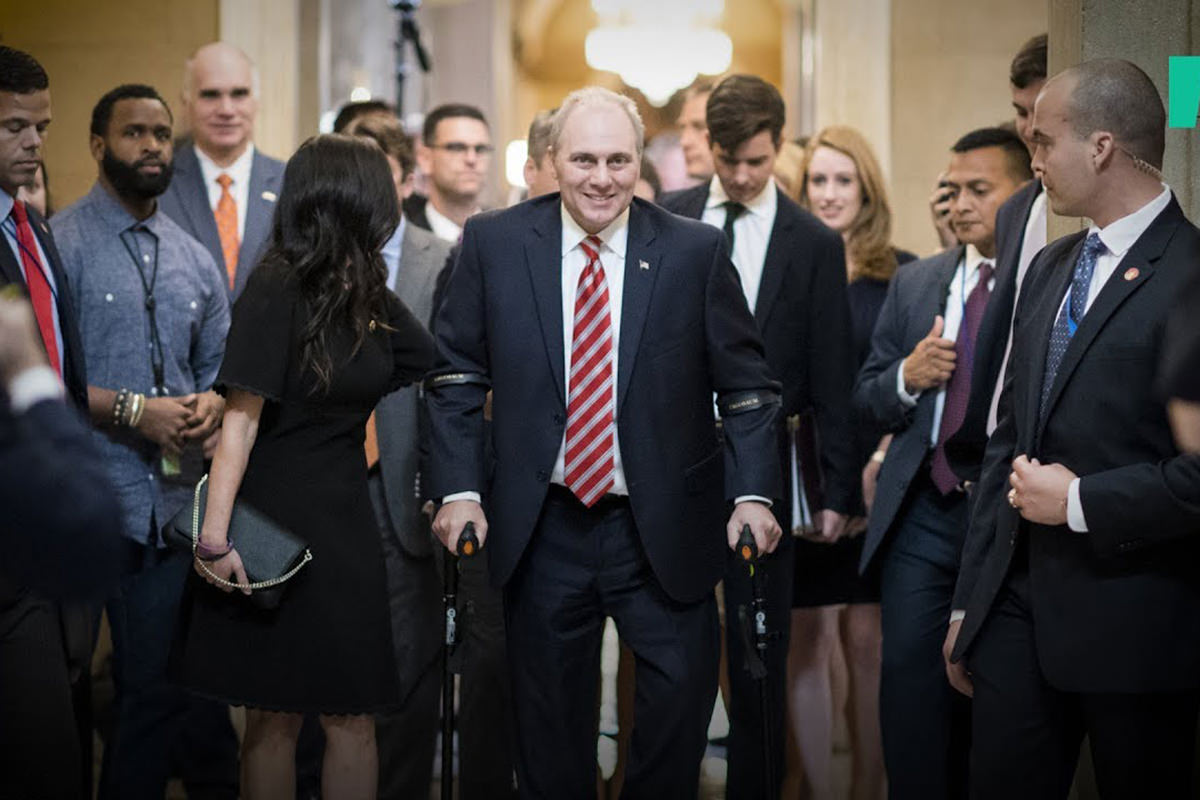 Photo by Bill Clark / Getty
Because of course he did. Homophobia runs so deep in these assholes that not even a brush with death will give them a new perspective on life... ALL life... not just the unborn fetuses and Christians they profess to give a shit about.

• NEWSFLASH: "Pro-Life" Congressman Caught Telling His Extramarital Boo to Get an Abortion. And it's this asshole right here, Republican Representative Tim Murphy...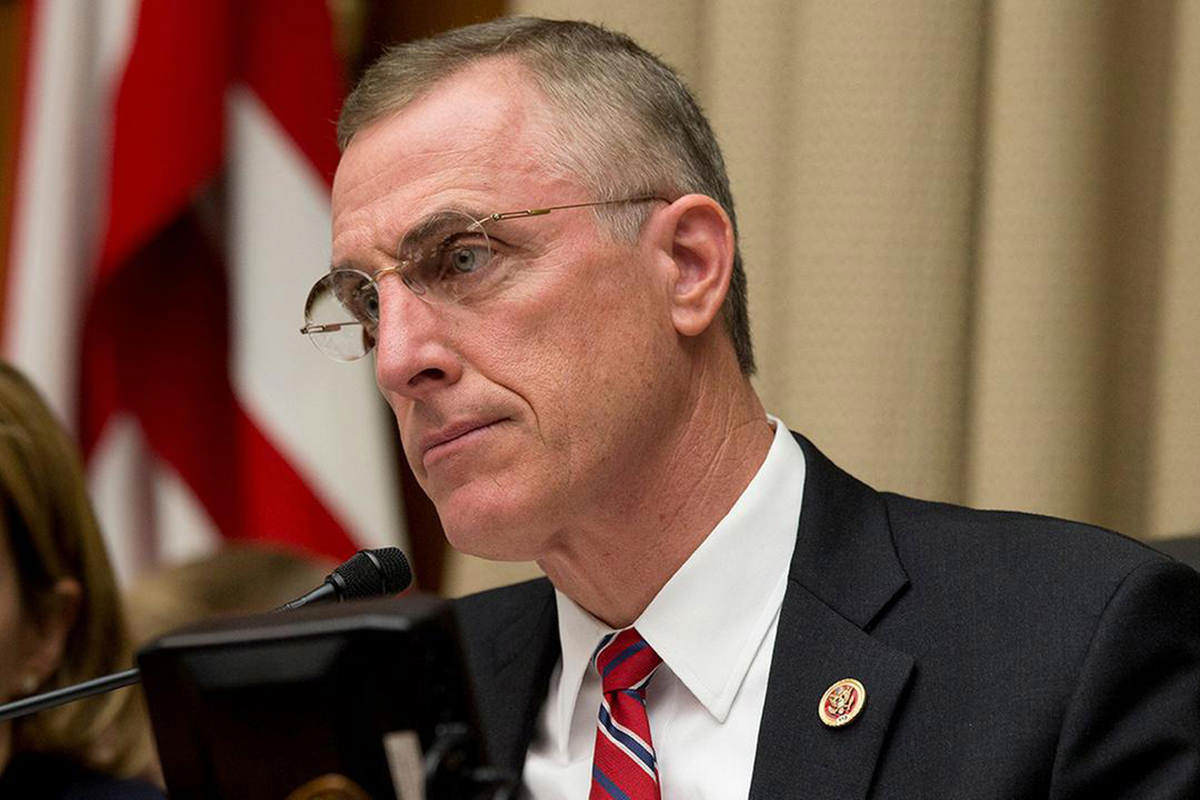 Photo by J. Scott Applewhite / AP
So...
Virulently anti-gay politicians end up caught in gay sex scandals, so why not? Virulently anti-drug politicians end up getting caught with drugs, so why not? Virulently anti-big-government politicians end up wanting to regulate every fucking thing they don't like, so why not? This is just more of the same fucking hypocrisy that drives me completely insane when it comes to our fucked up government. Fuck this asshole. He can't retire enough times.

So long for this week, Bullet Sunday.
Posted on October 6th, 2017

It's to the point where I am so far beyond embarrassed for the stupid asshole playing president that I've given up even attempting to convey the new levels of contempt and loathing I've sunken to.
God bless our fellow Americans suffering in Puerto Rico right now.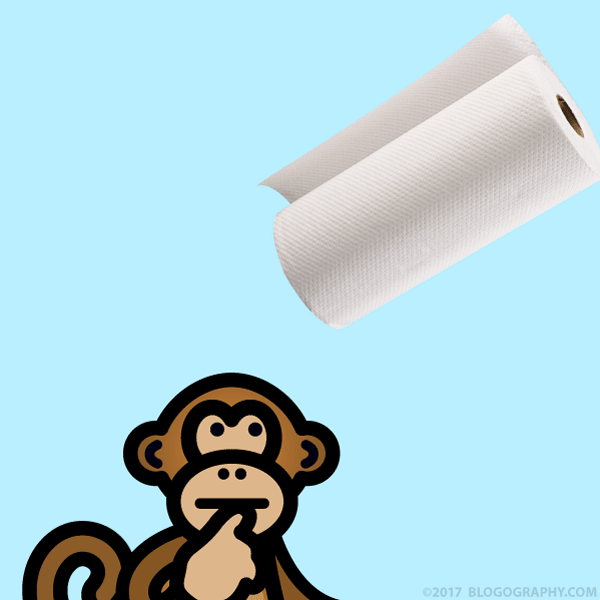 Posted on September 28th, 2017

Ah the day in fake news.
Here's my current favorite making the rounds. Apparently the Seattle Seahawks cheered as they burned an American flag in their locker room...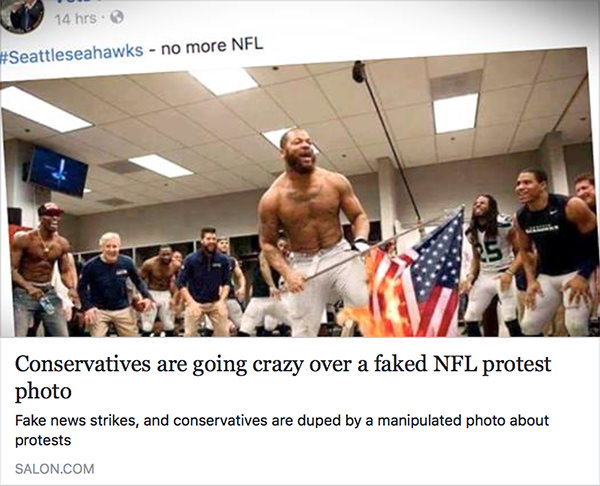 What they don't tell you is that after burning a US flag, the Seahawks then sacrificed a puppy to Satan and took turns peeing on a Bible wrapped in a print of The Constitution. Then they all converted to Islam, swore eternal allegiance to Obama, and had a massive gay orgy before taking the field.
Hey. If you believe that a flag can be burned without any smoke setting off the emergency sprinklers, anything is possible.
Posted on September 5th, 2017

The drive back home was awful. In what was just so typical, WSDOT stopped me twice on the pass for projects they'll never finish... meaning I sat in smoke for a half hour. This resulted in an upset stomach and a whopper of a headache. I do not react well to smoke.
Especially when there is so much of it...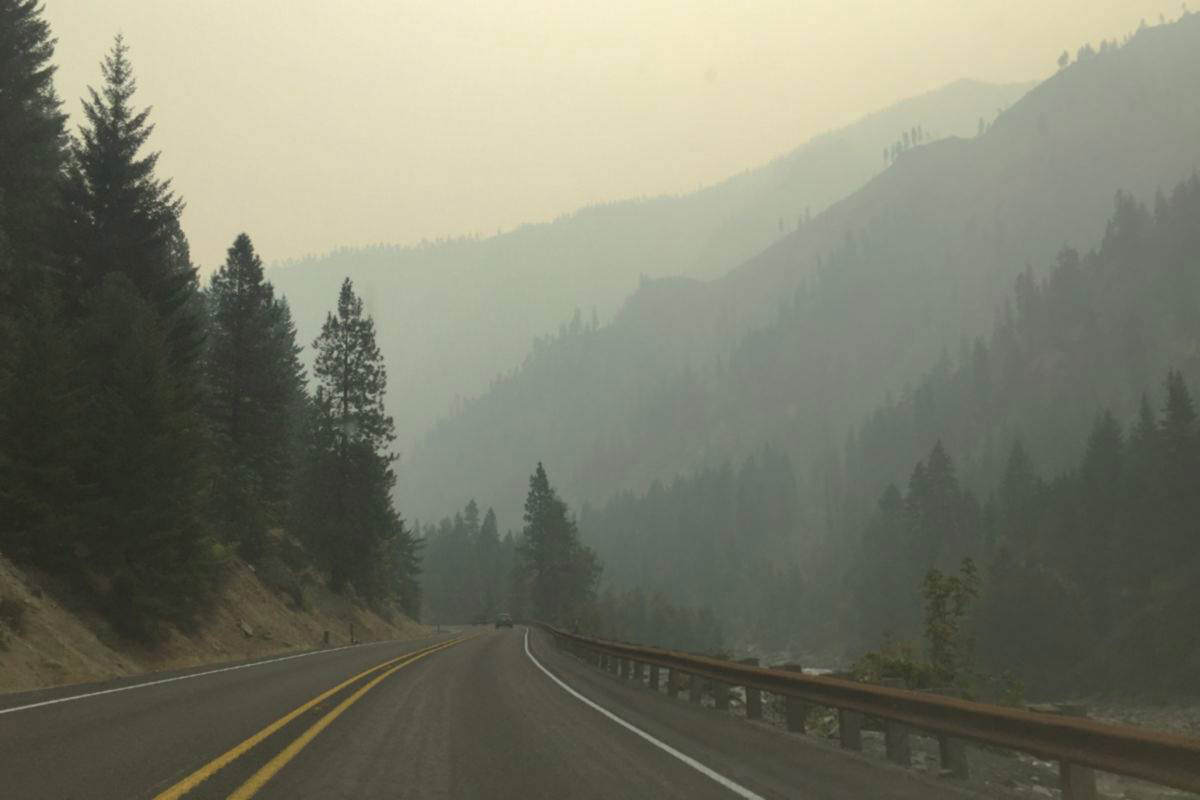 Much to my horror, it was even worse at home than on the passes. The smoke is so thick I can't even see the surrounding hillsides.
After stopping at work for a couple hours, I ran home to check on my little monsters. And freaked out when I realized that they had been hanging out in the catio when the air quality was abysmal. The first thing I did (after a lot of petting) was close the cat door.
It did not go over well with Jake and Jenny.
Much whining and crying ensued as they tried to figure out how to open the door...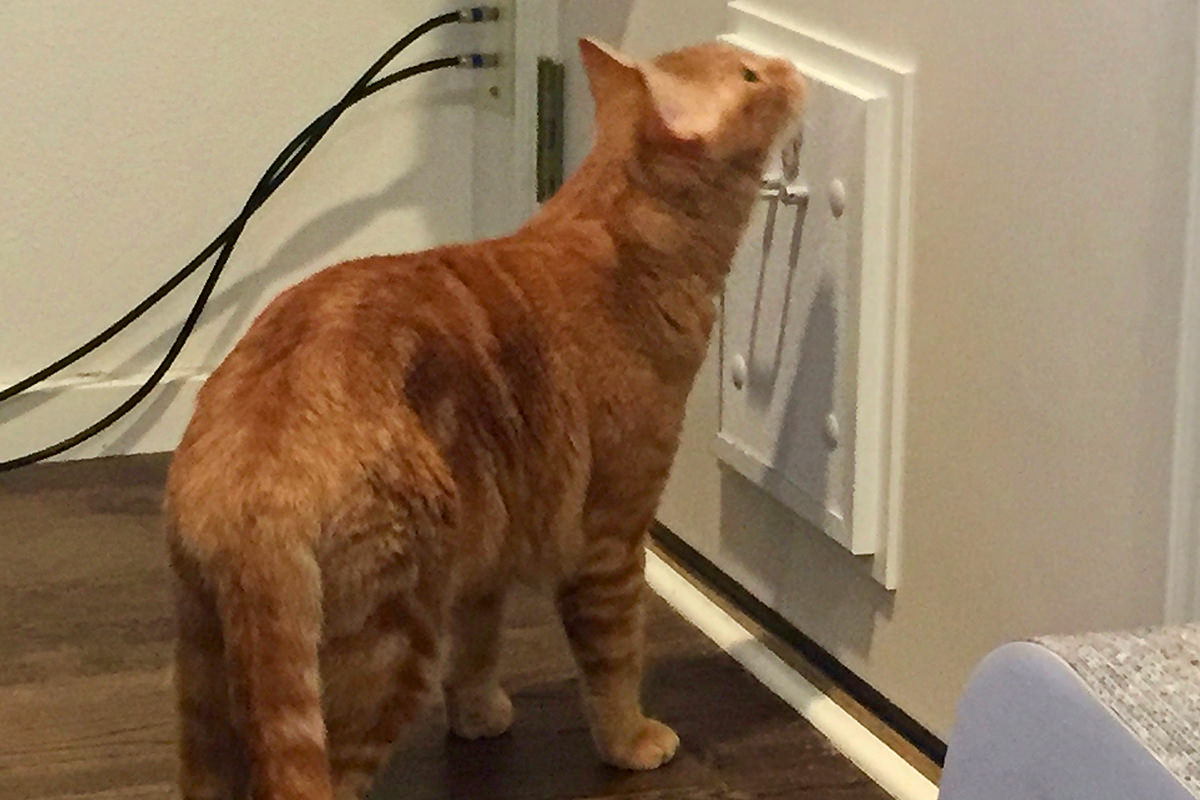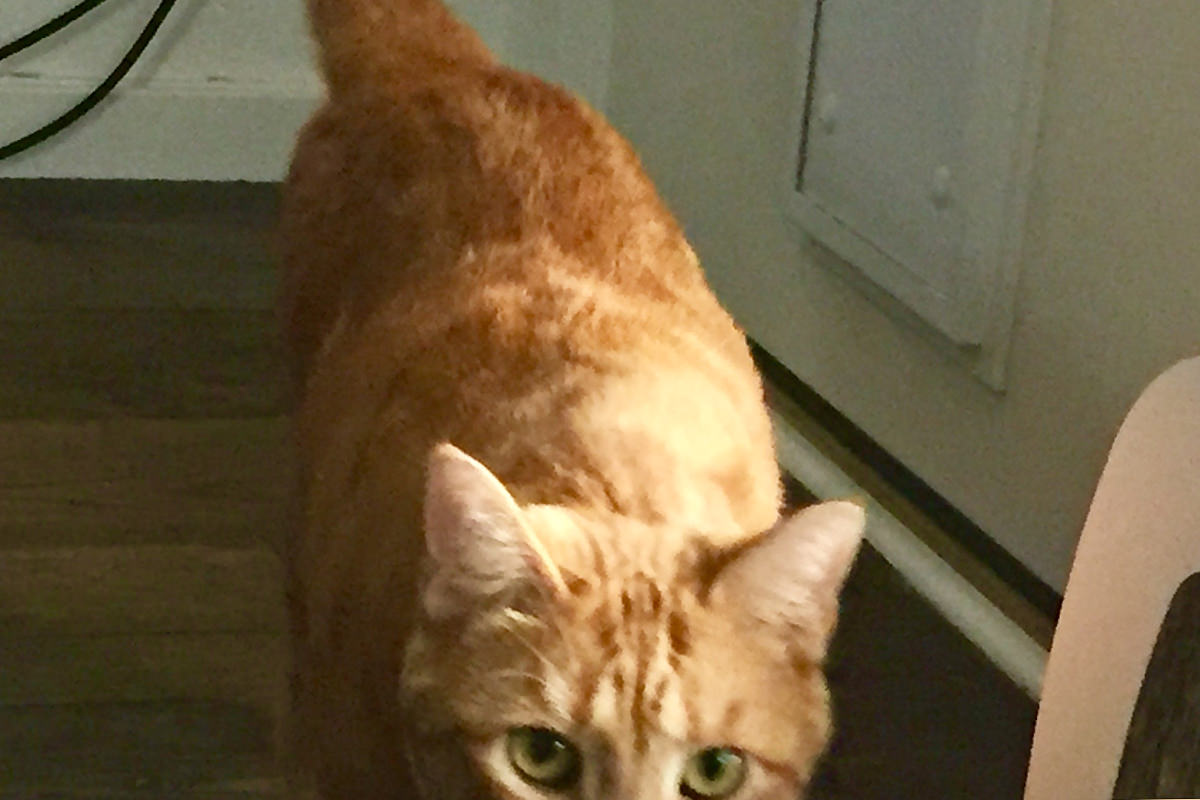 Eventually I relented and let them out for a bit. Luckily they didn't want to stay out long... they don't like the smoke any better than I do... so now I'm in a quandary. Do I keep the door closed so I can rest easy knowing they won't be exposed to air toxins? Or do I leave it open to avoid whining and crying and trust they will limit their own exposure?
Oh I'm closing the door, alright. I don't trust either of them to do anything I want them to do. Instead I distracted them with towels to play with. They love towels...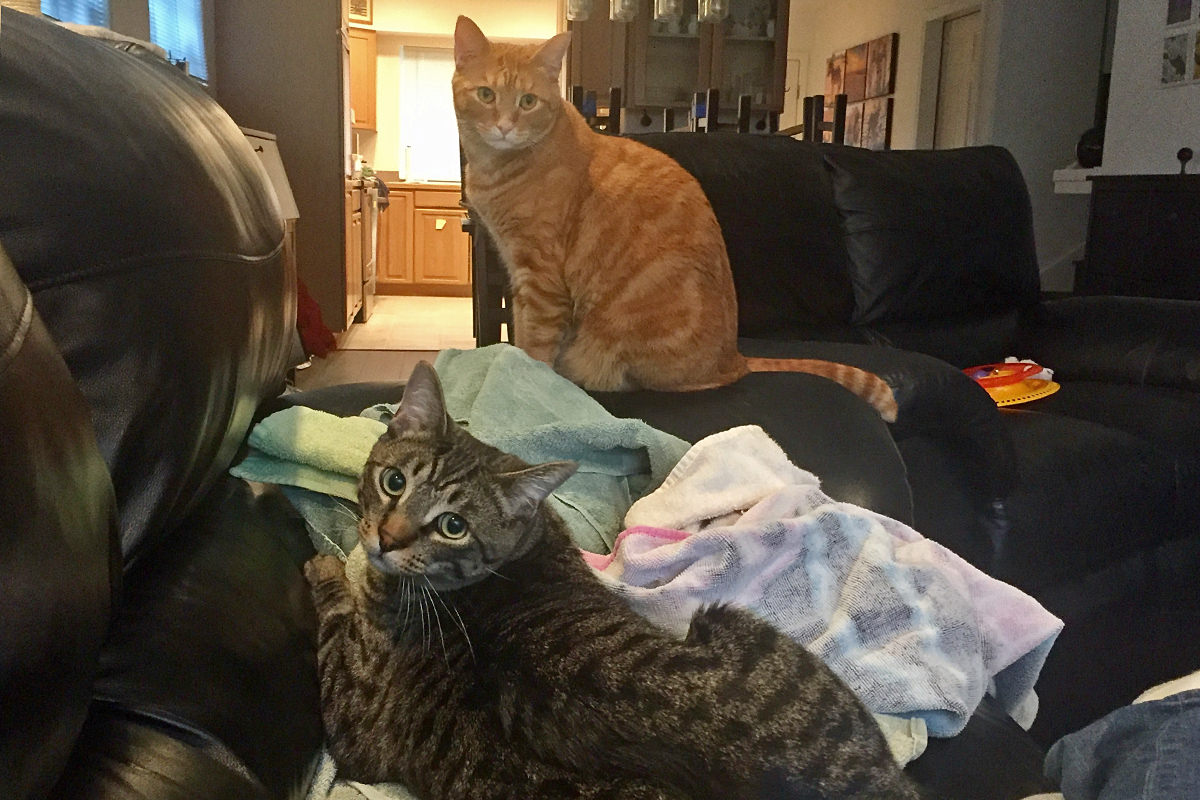 But eventually Jake started whining again.
So Jenny, ever the loving caretaker, decided to make him feel better by licking his head...
But eventually their gaze kept going back to the door to make sure it was still closed...
This upset Jenny, so Jake returned the favor...
And now... back to finishing assembling a bed, washing linens, stocking guest supplies, and getting some foodstuffs together... just in case my friends have to evacuate their home because of the fires. All I need to do is find a hair dryer and some dentist toothbrush kits in my travel supplies, and I'm ready. I hope hope hope hope that they don't have to abandon their home (I know how that feels first-hand), but I'm happy I can help if they need it.
Betweens hurricanes, floods, wildfires, and other disasters, things are sure a mess in this country right now.
Clearly God is not pleased that Trump was elected president.
Isn't how that works?
Because if I had a nickel for every time President Obama was blamed for natural disaster...
Posted on August 20th, 2017

There actually is something interesting happening before the eclipse tomorrow, because an all new Bullet Sunday starts... now...

• Defenders! How is it that Netflix can be so damn flawless when casting every single character in every single Marvel series and in writing every single character in every single Marvel series... except when it comes to Iron Fist? Danny Rand is written horribly. The actor playing him is a terrible fit for this character. I could barely make it through the Iron Fist series, and now the character made it tough to get through the newly-released Defenders series too...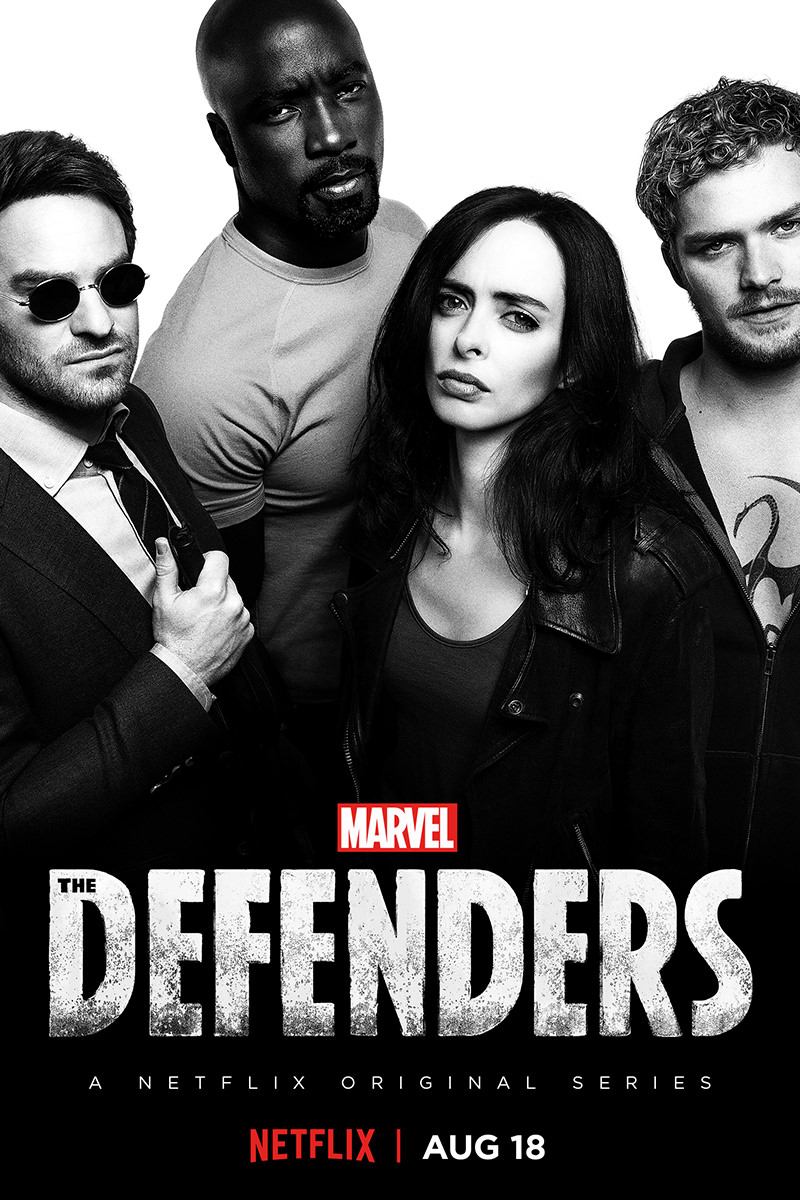 Every single time Iron Fist appears in The Defenders, everything that's moving forward so beautifully grinds to a halt and turns to shit. I mean... holy crap... they got Sigourney Freakin' Weaver, who elevates absolutely everything she appears in (including The Defenders), but even she is not going to be able to save this show when such a key piece of it is shit. There was a scene between Luke Cage and Danny Rand... fucking "Heroes for Hire" that we've been dying to see... and Mike Colter is just killing it as Cage while Finn Jones can't seem to deliver a single line with any conviction or semblance of skill. It's like he's trying to channel Keanu Reeves, which wouldn't be horrible... EXCEPT HE'S CHANNELING KEANU REEVES FROM BILL & TED'S EXCELLENT ADVENTURE. GAAAAAHHHHHH!!!!!
Look, I'm sure Finn Jones is a capable actor in other roles, but his take on Iron Fist sucks. The character takes a solid 5-star show and knocks it down to four. I hope they end up doing another Defenders... the idea is too good not to... but diminish, eliminate, or replace Iron Fist with something that's a better fit. Please. ☆★★★★

• Trolls! This. Is. Fucking. Genius.
I hope it catches on.

• Fake President! Making America... uhhh... great?... again?
So... Trump actually is accomplishing more than any other president! Finally, a truth!

• Ahnold! Just as an FYI... THIS IS HOW YOU FUCKING DO IT...

• Punch It! Seriously. I'm sick of this bullshit. We fought a fucking WORLD WAR over this. There are not "two sides" to this position. There is no "just as bad" when it comes to this. There is no confusion as to the appropriate response. We have memorials... history books... and a shitload of movies that make it quite clear...
Nothing less than 100% unapologetic, uncompromised, unconditional condemnation of white supremacists and Nazis is ever acceptable. If you don't fucking get that, then you have no business being president. Hell, you have no business calling yourself "human."
I mean, Jesus Christ... IT'S THE FUCKING NAZIS HERE!!!

• Dropt It! In a feeble attempt at ending on a positive note, this is must-see TV...

Annnnnd... I'm spent. No more bullets for you.
Tags:
Bullet Sunday
,
Dumbassery
,
Marvel
,
Netflix
,
News
,
Politics
,
Television
,
The Defenders
,
Trump
,
Trump's America
Categories:
Bullet Sunday 2017
,
News – Politics 2017
,
Television 2017
—
Click To It:
Permalink
—
1 Comment: Click To Add Yours!