A week-and-a-half ago I ordered a Sonos Arc using my "upgrade discount." The reason was two-fold... 1) I needed a flat speaker in front of my studio desk... and 2) I am really tired of having to use two separate remotes for the PlayBar in my living room (which, foolishly, doesn't use eARC, but instead clings to optical digital, which was outdated years before I bought the thing).
But heeeeere's the thing.
OF COURSE Sonos made it so that the PlayBar wall-mount doesn't work with the Arc so you have to buy a new one. OF COURSE they didn't put the cable hole in the same place. Because OF COURSE. So my first order of business was to move the hole in my wall 1-1/2-inches lower. Fortunately, that's fairly easy. You just flip the piece that you cut out of the new location and put it up top like so...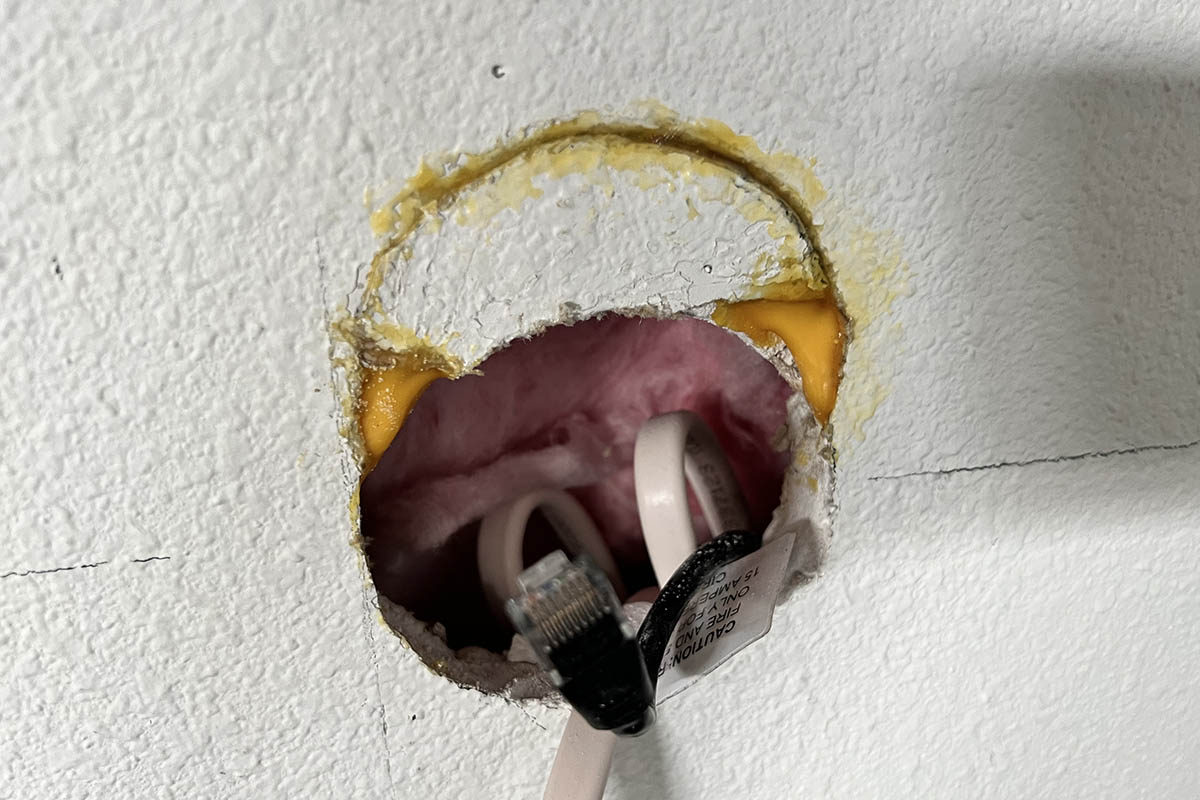 And, yes, I cover everything with plastic, because it's all too easy to accidentally spray where you don't want to spray, and I can't afford a new television or furniture...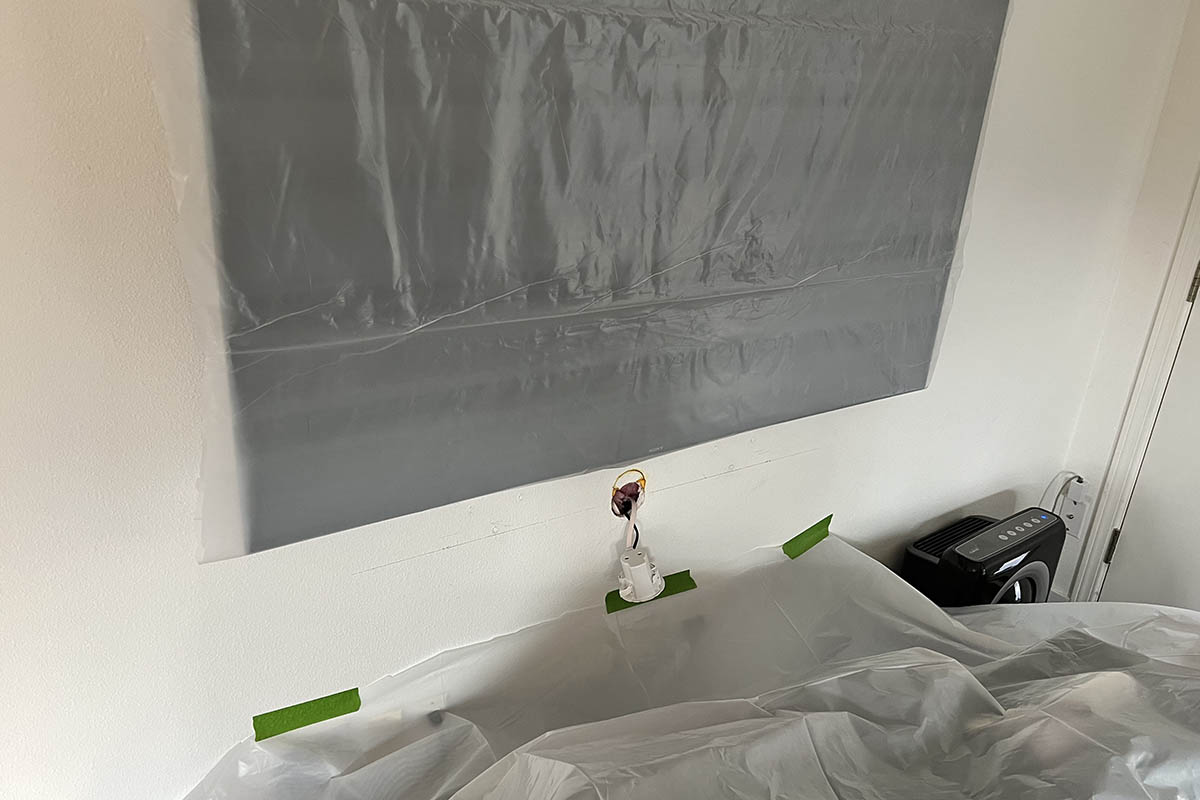 Next I had to sand and spray texture to cover not only the patch... but the six holes that I had to make for the PlayBar mount...
After that, it's just a matter of installing the wall plug and painting the wall. Yeah, yeah, I know that it would be easier to just run the power cable through the wall, but I really can't afford a new house if an electrical fire burns mine down, so I did everything by the book...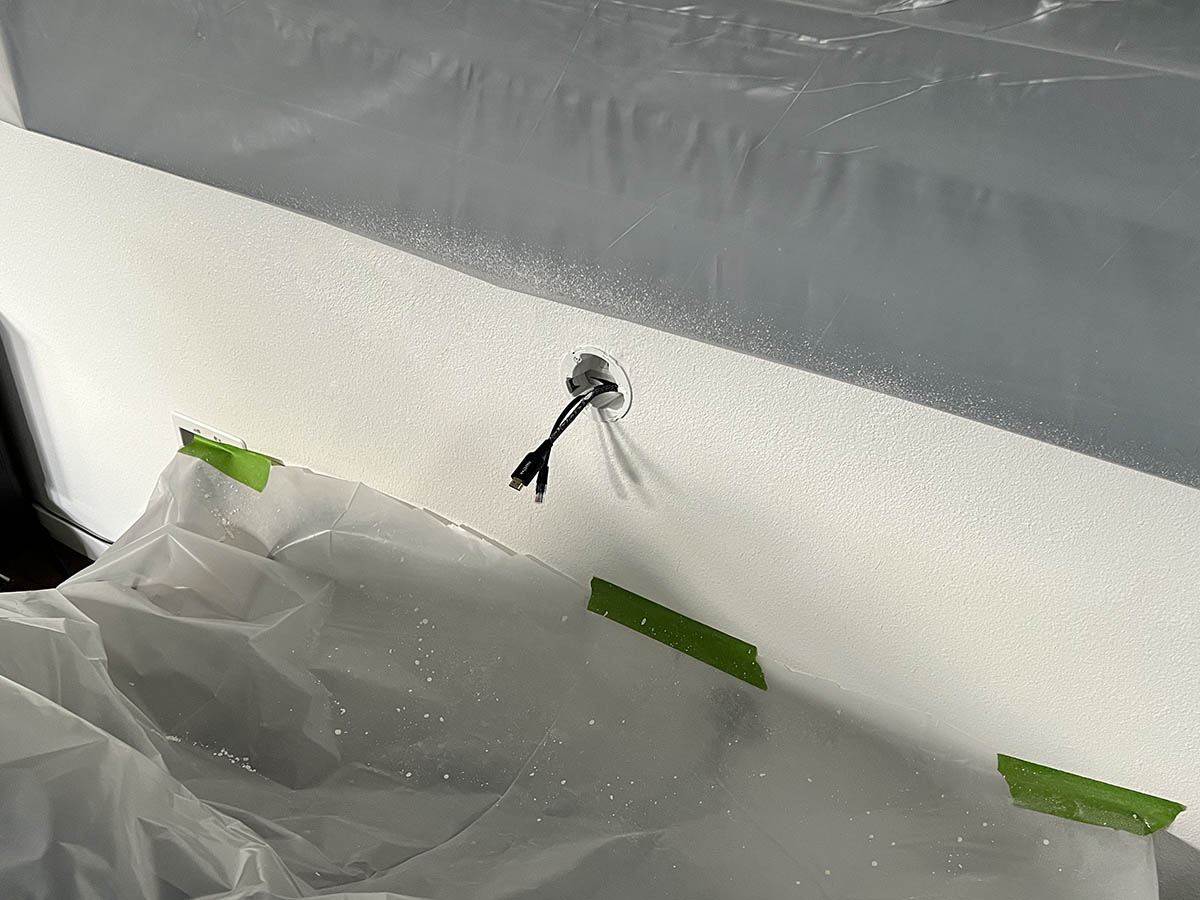 Interesting to note... the PlayBar wall mount was shitty and stupid if you wanted your cables to come through the wall. It is perfectly flat, so if you use a wall port (AS YOU SHOULD!) then you have to shim the bar out with washers (or whatever) until it's flush with the port plate. The Arc wall mount bends outward, so no shimming is needed if you're using a wall port (AS YOU SHOULD!)...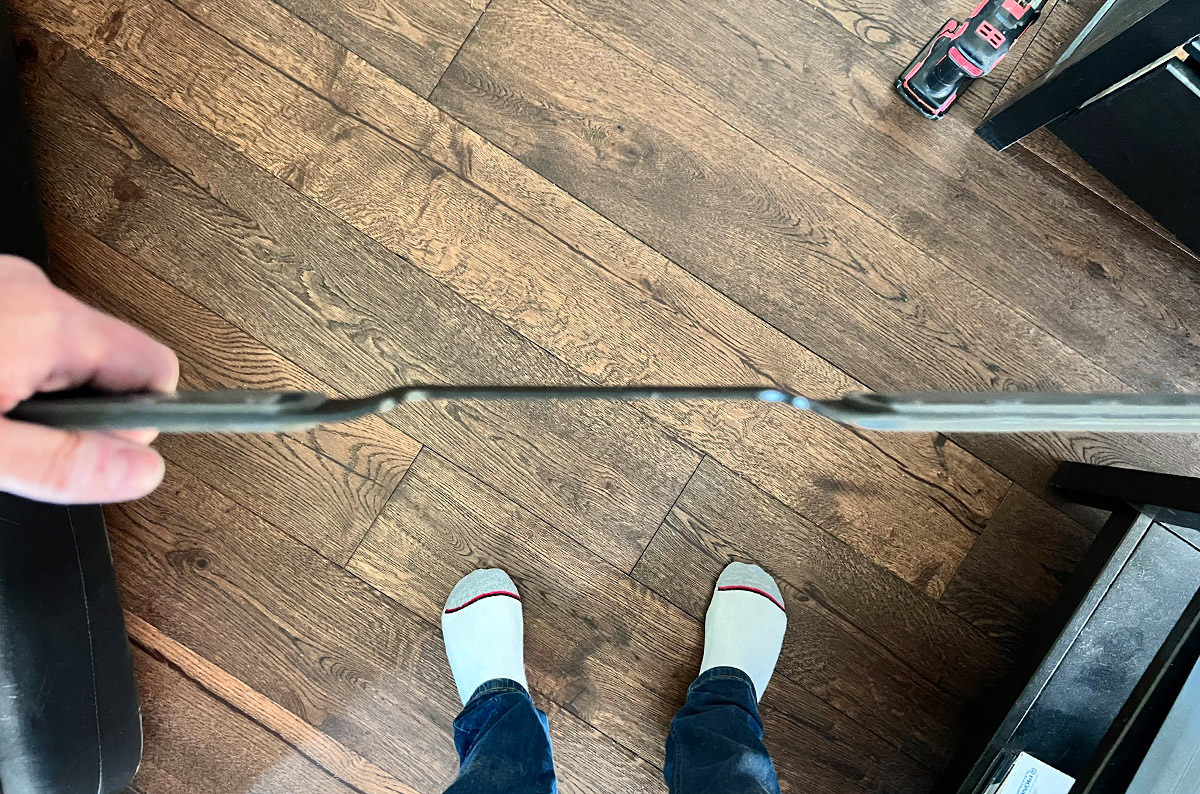 A drill, a spirit level, and a shiny new HDMI cable pulled through the wall, and voilà... Arc installed...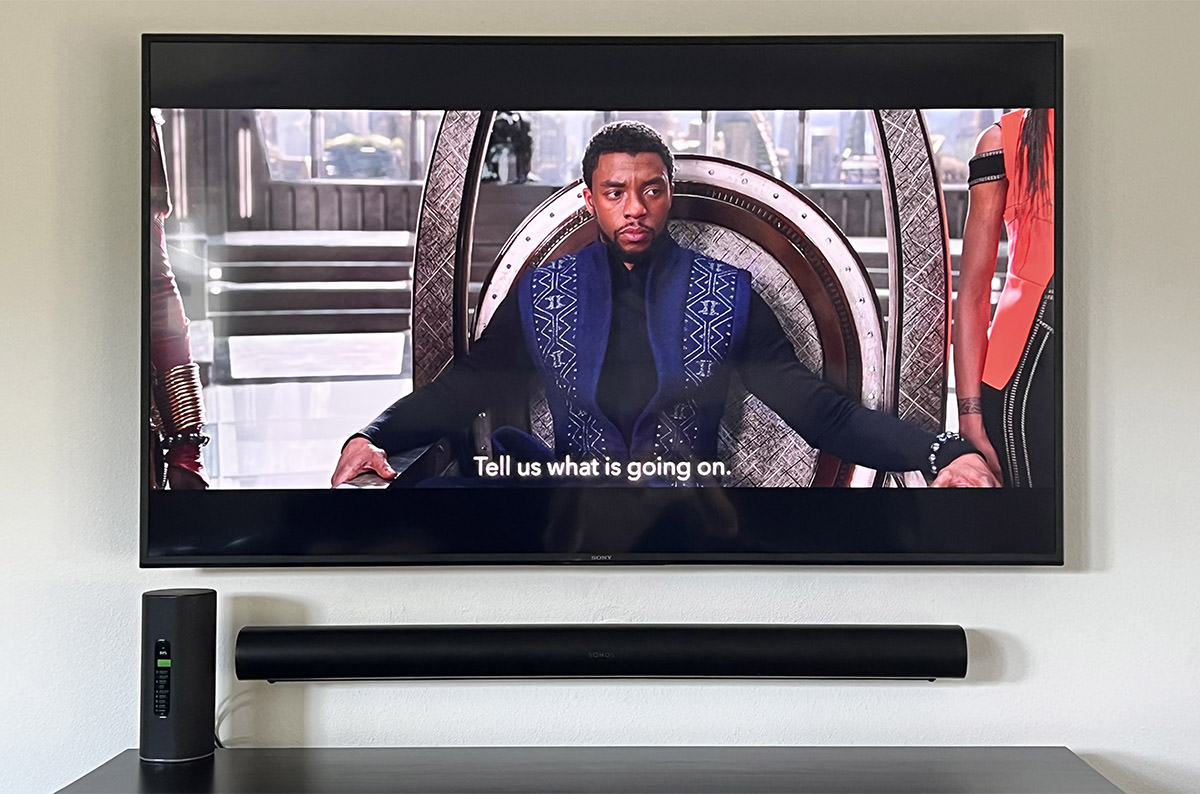 It's pretty good. For one thing, the stereo separation is better than it was on the PlayBar. For another thing, this new sound bar has upward-firing speakers to bounce off the ceiling and provide sound from above the television. This isn't terribly effective... there are some Atoms-enabled movies that I can kinda get the effect. But it will never going to be the same as having an actual Atmos speaker setup. BUT THE BEST THING?!? Because HDMI-ARC allows the television to control the volume of the Arc, I can just use one remote control for everything. Yay!
And then there's the PlayBar...
The thing I hated about using the regular ol' Sonos One speakers in my studio is that I wasn't able to put them in front and to the side of my chair so that the separated sound is coming from in front of me as God intended. Instead they are off-center at different places on the side of me because of the way the room is configured.
But PlayBar is flat and has stereo separation in one spot so it can be directly in front of my desk, like this...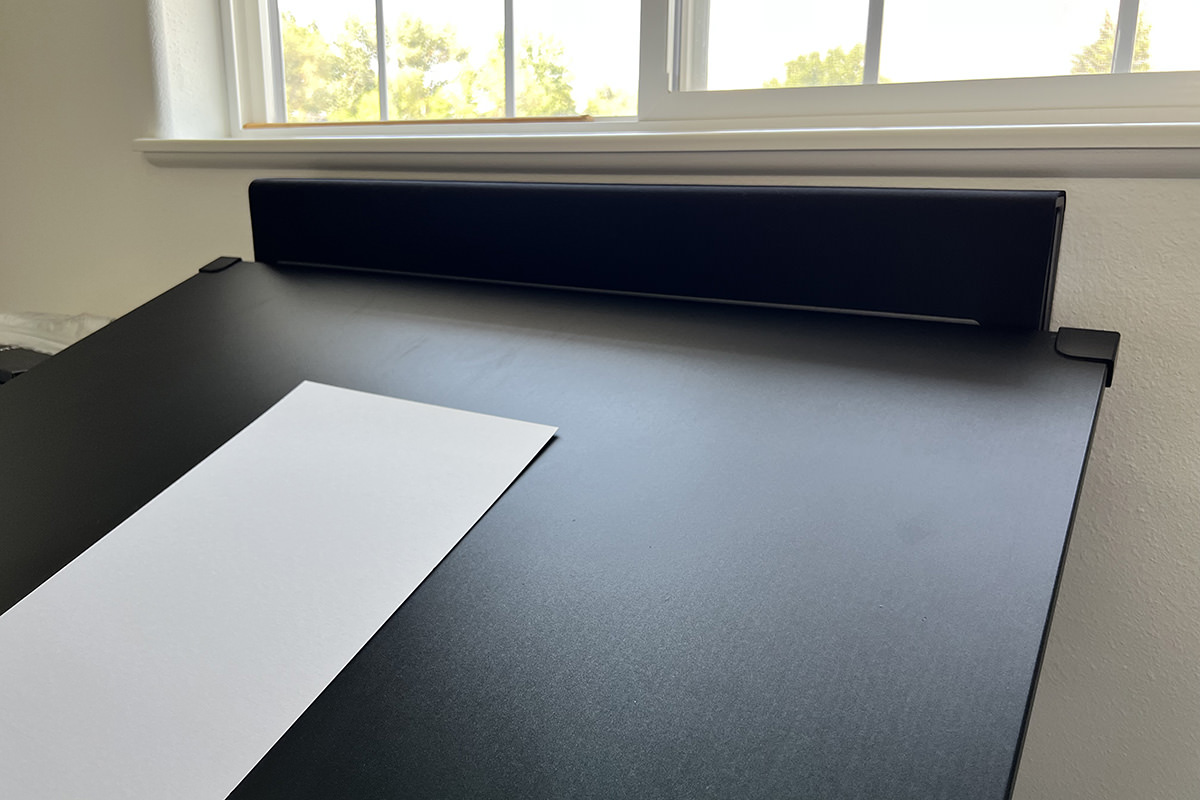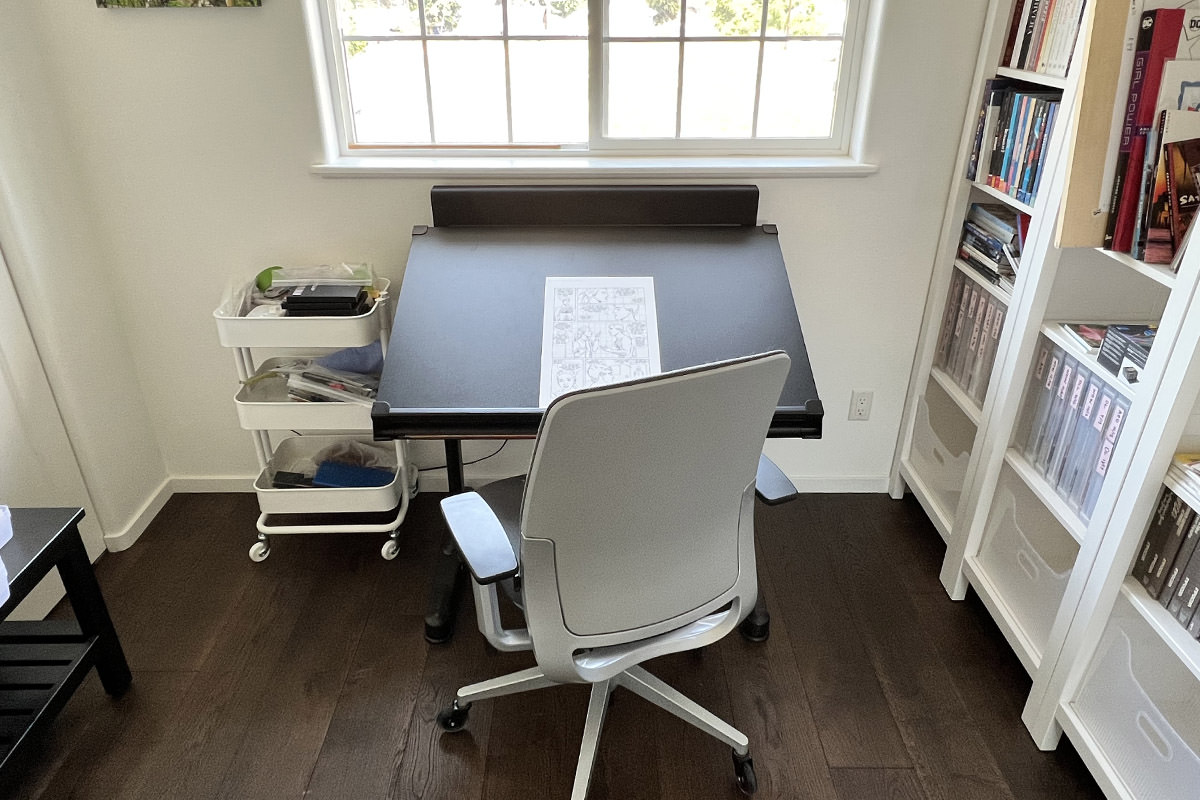 Piece-o-cake.
I was worried that sitting far closer than intended would screw up the sound, but that wasn't the case at all. There's pretty good separation, the sound comes from in front of me, and the quality is pretty impressive. It's actually a better fit for this than it was a TV sound bar.
And so... a lot of money well-spent, I suppose.