Posted on July 20th, 2021

It's not that Steve Jobs is spinning in his grave... it's that he can't even maintain a proper etherial state AT ALL because Apple's current UI direction is 100% crap.
ALL OF IT.
Icons are overly-complicated and shitty-looking.
Nothing is elegant, clean, and simple.
Nothing is adequately configurable.
Controls are scattered, unintuitive, and seemingly disappear at random.
Take for instance searching your iTunes library. The DEFAULT for search is not to search your library of songs you own... the DEFAULT is to search Apple Music and the iTunes Store (to encourage you to re-purchase the shit you own, I guess?). In order to search your library, you have to travel ALL THE WAY ACROSS THE SCREEN to controls that are easy to miss so you can specify that...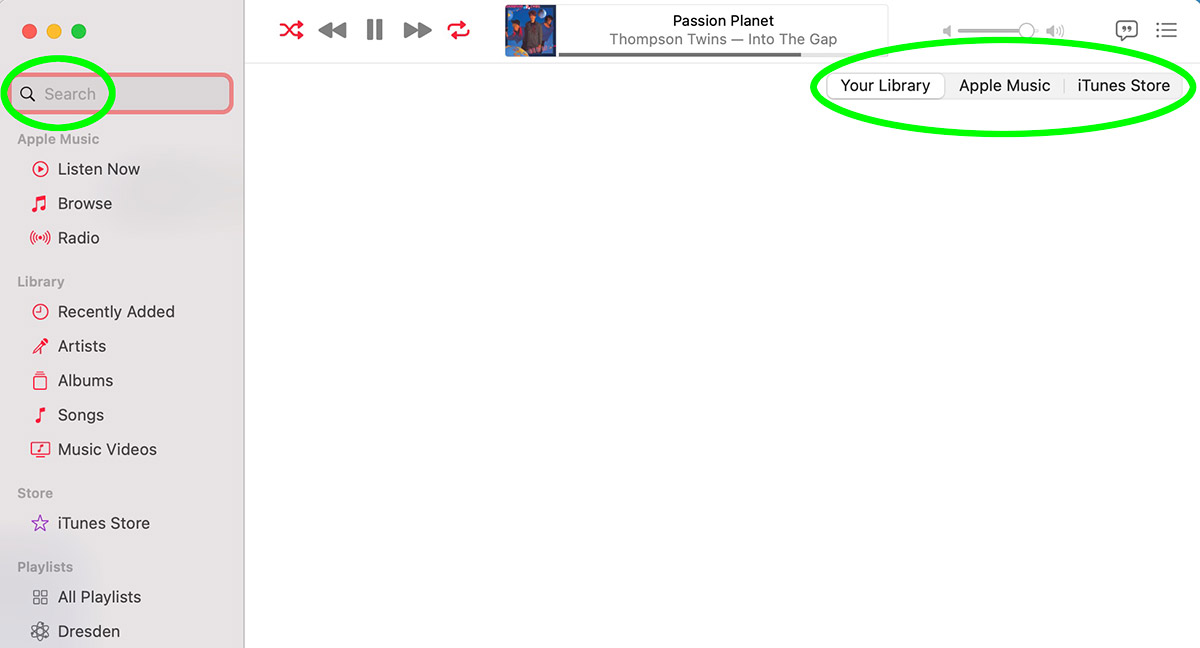 And I inevitably miss it EVERY FUCKING TIME so I waste time searching Apple Music because I forgot to click off of something I DON'T WANT.
JUST LET ME FUCKING SEARCH WHAT I WANT WITHOUT THIS BULLSHIT!!
Why in the name of Steve Jobs can't the search DEFAULT to your library?
And why is Apple Music even an option IF YOU DON'T FUCKING SUBSCRIBE TO APPLE MUSIC? If you must return results from Apple Music, why not just show results from ALL THREE SOURCES on the SAME SCREEN (with your fucking library at the top since, you know, YOU OWN THAT SHIT)? Is Apple hoping that you'll eventually give up and just subscribe to Apple Music so you can find shit without having to go through this hassle? This is senseless.
Who the fuck is running UI at Apple? They used to have the best of the best talents... now they have people who don't know even basic fucking UI design to make the apps not suck shit at a level that even Microsoft hasn't reached. I am so fucking embarrassed for Apple not being able to do even the simplest shit without completely screwing it up now-a-days that I feel like I want to vomit every time I turn on my Mac.
Get your fucking shit together, Apple. The "Music" app has been garbage SINCE DAY ONE!
Posted on June 20th, 2021

I'm back from my quick trip over the mountains, so you know what that means... an all new Bullet Sunday starts... now...

• Happy Father's Day! Here's your Sunday Morning Happy. Watch until the end...
And happy Father's Day to the lucky dad of this adorable baby!

• Blame it on the Rain! Hope your Sunday weather is better than what these poor Guinnea pigs got...
Yeah... there's yet another TikTok rabbit hole I fell down.

• Picard! The first season of Picard wasn't stellar, but good enough that I enjoyed it (despite not being a Next Generation fan). The second season, however? I am very interested in seeing what they do with it, especially since Guinan is returning...
Fascinating to see an 80-year-old Patrick Stewart playing a 98-year-old Picard. Even more fascinating? That an 80-year-old Patrick Stewart would want to. But, thankfully for whatever reason, he does.

• Luca! The sad thing about our pandemic world is that movies get sent to streaming services, which somehow makes them seem "less than" the big movie releases of years past. Like a cheap "straight-to-video" film or something. Take Luca, for example, the latest Pixar film. It is incredible... easily on-par with any other Pixar movie ever made. It's the adorable story about young sea monsters who long for something more on the surface world in 1950's Italy. And it is stunning. It's set in a fictional town, but it easily recognized as a mix of the five fishing villages of Cinque Terre (which you can read about here). And the voice cast has some real surprises that I won't spoil here. Love, love, loved this movie...
Even more amazing? Thanks to the COVID-19 pandemic, this entire film was made from home! Highest possible recommednation. If you have Disney+, it's a no-brain to add to your watch list.

• Citizencide! Holy. Shit. This woman is literally the worst. Her sublime ignorance, stupidity, and complete lack of empathy typifies the horrors of so many of our elected government officials. Unbelievable, yet entirely believable. Even expected...
You can label my political disdain all you want, but this is what has be convinced that our government is actively trying to kill us. And we're voting for them to do it.

• "Today in Christian Love..." And people wonder why Pride Month is important...

• Snap Me! Ending on an LOL-worthy YouTube video seems like the way to go this Bullet Sunday...
THANOS WAS RIGHT!

=sigh= I suppose I really should clean up my house a bit since I was gone all weekend and have to go to work in the morning.
Tags:
Bullet Sunday
,
Disney
,
Disney+
,
Dumbassery
,
Government
,
LGBTQ
,
Marvel Studios
,
Movies
,
Pixar
,
Pride Month
,
Star Trek
,
Stupidity
,
Television
,
TikTok
,
YouTube
Categories:
Bullet Sunday 2021
,
Movies 2021
,
News – Politics 2021
,
Television 2021
—
Click To It:
Permalink
—
0 Comments: Click To Add Yours!
Posted on January 15th, 2019

And... I had to cancel all of my March travel because there's no way to plan for a US Government shutdown that has no end date. If this thing is still going through February, I'm guessing I'll have to cancel my travel for April. This is extraordinarily bad. Both for the charity I'm trying to work with and the people who rely on that charity to, you know, continue living and stuff.
Not to mention all the people who are going to have a tough time surviving right here at home. If they have government jobs (or are in industries linked to the government) I'd imagine that money for things like rent and utilities and gas and food is going to be in short supply soon. It's really tough to see people posting their worries online only to be met with helpful comments like "YOU SHOULD HAVE SAVED MONEY IN CASE THIS HAPPENED! ARE YOU STUPID? Well, if they're like so many people, they're not stupid. They're just having to live paycheck to paycheck and don't have an opportunity to save. I paid $46 for two bags of groceries the other day. That'll cover me for about a week. If I didn't already have cat food, that total would have been higher. I can't imagine how much it costs to feed a family of four for a month.
What's difficult for me to figure is the non-stop political blame game that's currently going on. DEMOCRATS WERE FOR A WALL BEFORE THEY WERE AGAINST IT! Well, not really. They were for a "Secure Fence Act"... thirteen years ago... which was attached to a lot of concessions. Needless to say, a lot has fucking happened in thirteen years, so it's not the apples-to-apples comparison it seems. DEMOCRATS ARE WEAK ON BORDER SECURITY! THEY WANT WIDE-OPEN BORDERS! Well, not really. Any Democrat I've heard speak on the subject says that border security is a priority for them... they just want to invest money into something that's actually going to work (and not bankrupt the country over a pathetically inadequate budget projection). THIS IS ALL THE DEMOCRATS' FAULT! Well, not really. According to 2013 Donald J. Trump, weak presidential leadership is at fault for government shutdowns. NO, REALLY, THIS IS ALL ON THE DEMOCRATS! Well, not really. There are Republicans opposed to the stupid-ass wall as well. Enough Republicans that President Trump couldn't get it funded before Democrats took the House earlier this month. If Republicans can't convince Republicans when they are in control of everything, it's the Democrats' fault? Really?
What's even more difficult for me to figure is how people are okay with their very lives being nothing more than bargaining chips over a wall that's not even going to fucking work. I may loathe Chuck Schumer and Nancy Pelosi in equal measure, but they've got one thing correct: border security should be debated apart from the livelihood of Americans just trying to get by. But Clownface VonFuckstick doesn't give a shit about people who aren't millionaires, which is all the justification he needs to carry on with his temper tantrum stand-off bullshit. And that's enough for his supporters to taunt, ridicule, and otherwise rip into people wondering how they're going to be able to afford food and shelter if things keep going as they have been.
I'll ponder all that while trying to figure out how I will find space in my calendar to fit the three trips I just canceled. They're going to have to be pushed to Fall where travel dates are already scarce. But since actual lives are at stake, I'll make it work somehow.
Assuming we're not still shut down.
Posted on June 18th, 2018

Everybody is laughing at the idea of spending billions of dollars we don't have on a "space force." But you won't be laughing when the alien invasion comes and we are DOMINATINNNNNNG SPAAAAACE!!!
Oh... you say aliens that are capable of interstellar travel will have technology that makes any "space force" we come up with about as threatening as a BB gun? Well... well... WE CAN STILL KEEP THE MEXICANS FROM INVADING THE MOON! HA!! CHECKMATE, HATERS!!!
=ahem=
Space exploration has always resulted in amazing technologies that eventually filter downward and make everybody's life better. I 100% support my tax dollars going towards organizations like NASA, who do a lot more than just push the boundaries of human knowledge... they also invest in technologies which keep us safe and help us to have a better understanding of the world we inhabit and (at least until the current administration) the dangers we face from the destruction we're causing to it.
Likewise, I also 100% support my tax dollars being spent on defense. Sure, I think it's insane that we have such a massive military complex when so many of the current threats we face can't be remedied that way... and it seems crazy that we have weapons enough to destroy the world a hundred times over and are told we still need more... but I want our military to always have access to cutting-edge technology which keeps them (and us) safe. So yeah, budget for that. Not military parades and golf trips on Air Force One, but that.
And now we're getting a space force?
We've got homeless vets, a stupid-ass 100% completely ineffectual wall to build, and legions of other problems that could use our tax dollars... but pew! pew! pew! pew!
Tags:
Dumbassery
,
Dumbasses
,
Dumbfuckery
,
Fuck This Shit
,
Fucking Assholes
,
Fucking Scumbags
,
Fucktards
,
Liberal Redneck
,
Pig-Fucking Assholes
,
Stupidity
,
Trae Crowder
,
Truly Stupid People
,
Trump's America
Categories:
News – Politics 2018
—
Click To It:
Permalink
—
1 Comment: Click To Add Yours!
Posted on January 19th, 2018

I thought it would be fun for me and the cats to try the Tide Pod Challenge this weekend. Does anybody know which flavor tastes best? There's five different ones.
At first I was going to try Coral Blast Tide Pods because I love the ocean... but then I worried it might have fish in it and not be vegetarian-safe. The Downey April Fresh Tide Pods sound delicious, but this is January, and I don't know if I want to eat something from nine months ago... I prefer fresh-fresh. The Febreze Tide Pods might be the way to go if it will make Jake's poops smell better, but the Oxi Clean Tide Pods would get our intestines all shiny clean. I dunno. Maybe I should just go with the original flavor?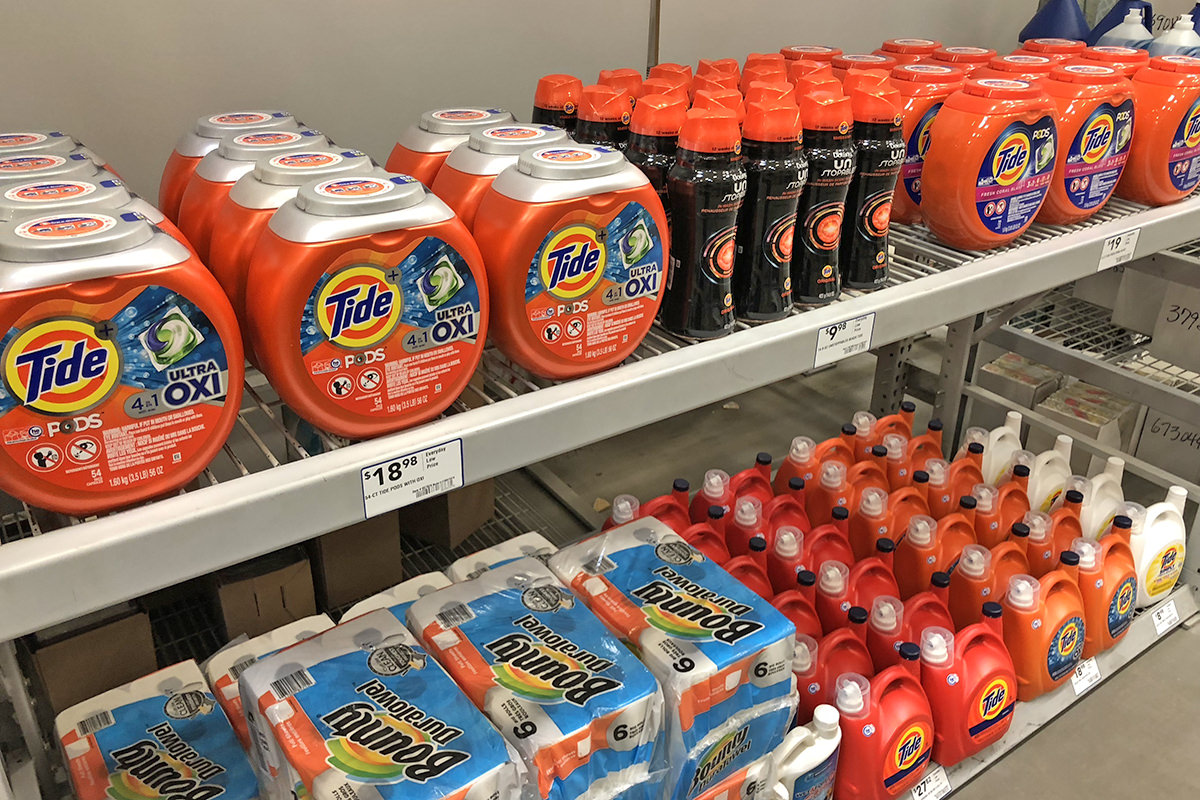 The Tide Pods aisle at Lowes is confusing.
So hard to choose. Couldn't they just make cheese-flavored so I'd know which to buy?
Guess we'll never know.
Oh... and if you're thinking of joining in on the Tide Pods Challenge, here's some things your should know.
Posted on January 1st, 2018

I never get mad at my cats.
It doesn't matter what they do that's "bad," I can never bring myself to get upset at a cat for being a cat. My cats make that pretty easy. They're well-behaved, for the most part, and don't get into to much trouble. Now that they're grown, they never scratch at the furniture or pee on stuff or anything like that (so far, anyway)...
On occasion there are problems. One of them will get to a place they're not supposed to be and break something, for example. But... how can that be their fault? More likely my fault for not anticipating the problem and preventing it. If I'm mad at anybody, it should be me.
It occurred to me a while back that if I can't get mad at my cats, shouldn't I be able to translate that passivity to people?
The Trump presidency has caused a lot of anger in me this past year. His dangerous ignorance, utter stupidity, and inhuman ability to not give a crap about people he is supposed to be representing as president... it grates on me like nothing else ever has. I find myself consumed with rage on a near-daily basis because every day it's just more of the same horrendous shit raining down on the world from The White House. Or, more likely, whatever golf course President Trump is occupying this week.
As somebody who honestly believes that anger is more destructive on the person who has it rather than those it's directed at, I know this it not healthy. Not for me. Not for the people I care about. Not for my cats.
And so, after completely unplugging from the world for two weeks in Antarctica and becoming accustomed to not being angry every waking moment, I made myself a promise to try and be more pragmatic, caring, and less angry in the new year. To attempt to let my anger go and focus on positive things so that I can help be a solution instead of being part of the static that divides us.
And then... just as I was making my mind up, it happens. A tweet President Trump unleashed finds its way into my news cycle...
And see... here is why my "letting go" of my anger is so tough. When it comes to my new commitment to setting aside hatred, I've already failed the test. Because stupid-ass shit like this just reinforces how utterly brain-dead and dangerous this fucking asshole actually is for this country and the world, and I can't help but be angry about that.
He has no clue... none... what climate change entails, nor does he care. And yet he speaks as if he's an authority on the matter. This is the same idiot who thought that hairspray quality today isn't as good as it used to be because ozone-depleting CFCs have been banned from aerosols... the same CFCs that he said could never affect the ozone layer because his apartment is "all sealed."
And yet... here we are. And here I am. Right back to where I was in 2017.
There's more stupid-ass tweets to come, I'm sure. There always are. And that's not even the start of it. I'm sure he'll find a way to keep assaulting all the Americans he loathes in short order... the non-Christian Americans, the unhealthy Americans, the Mexican Americans, the gay Americans, the poor Americans... whatever... the list is never-ending. And that doesn't even touch crap like his assault on net-neutrality, something that I am beyond passionate about.
And so... what?
What to do with the torrents of overwhelming Trump-initiated anger that very nearly destroyed me in 2017?
I honestly don't know. I wish I could argue against his fucked-up agenda without getting so enraged about it, but that's something I'm apparently incapable of doing. President Trump is an affront to everything I care about.
And yet I have to try.
I have to do better in 2018.
I could never ignore what's going on in the world in order to make myself be happier. Ignorance just allows ignorance to propagate. But the same could be said for hate.
And so... a plan.
I will try my best to accept the negative for what it is rather than what I make it into.
I will educate myself on the negative in order to better understand it from an objective viewpoint rather than an emotional one.
I will act upon the negative in a positive manner from a positive mindset in the hopes of bringing about positive change in myself and others.
I will attempt to detach myself from the negative (Buddhist-style) in order to accomplish all of the above.
Easier said than done to be sure. But, as I said, I'm going to try. Finding more positive inspirations in my life that encourage me to make the jump will probably help...
And here we go...
Tags:
Anger
,
Blogging
,
DaveLife
,
Dumbassery
,
News
,
Politics
,
Stupidity
,
Truly Stupid People
,
Trump's America
Categories:
Blogging 2018
,
DaveLife 2018
,
News – Politics 2018
—
Click To It:
Permalink
—
1 Comment: Click To Add Yours!
Posted on May 11th, 2017

I'm going to prove how bigly smart I am by picking a fight with the FBI.
You know... the guys who know where all the bodies are buried. Literally.
Posted on February 3rd, 2017

It's going to be a long four years.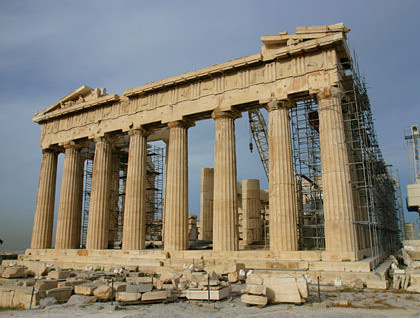 Posted on February 2nd, 2017

It's going to be a long four years.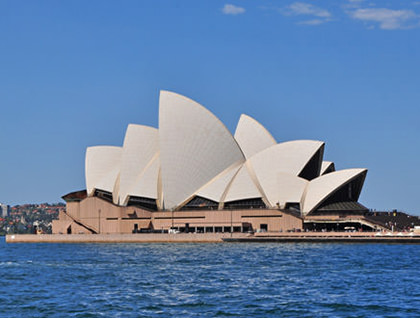 Posted on February 1st, 2017

It's going to be a long four years.