Posted on April 12th, 2021

Well... this has been... a day. I guess. Stupid Monday.
If I had a better weekend, I would probably have been in better shape to deal with it all but, alas, here we are.
It's kinda sad that I haven't developed better adversity coping skills after all these years, but I guess it's just not where my skillset landed. Which reminded me of this TikTok, which is an excellent metaphor to be had...
The original video is equally dead-on hilarious...
I mean... holy crap!
This past Saturday as I was trying to distract myself from feeling sick all day, I watched a bunch of television, starting with the Doctor Strange movie. This took me through a Benedict Cumberbatch run that included some episodes of Sherlock and Star Trek Into Darkness...
When this movie first debuted I was... disappointed?... I guess is the word I'm searching for?
On one hand, the visuals and special effects were jaw-droppingly beautiful and the action intense. The cast, as with the first movie, was flawless. But the film was also a needless remake of the best Star Trek flick of all time: Star Trek II: The Wrath of Khan. It was like... why?!? There were hundreds of new directions the franchise could head, but they decided to put a new spin on already-great material just because they could. And then there was the worst-kept secret of 2013... Benedict Cumberbatch was playing Khan Noonien Singh, originally played brilliantly by Ricardo Montalbán.
But on a fresh viewing where I know what to expect and can separate the remake from the original, I was able to appreciate it better. Mostly because it's just so dang stunning to look at. Plus it had a cameo by Leonard Nimoy. Still hate the disaster porn ending... Lord is that a tired trope... but, overall, not the huge disappointment I remembered.
I wonder how many other films would change my mind if watched anew?
And now we return to my butt-puckering day, currently in progress.
Posted on April 5th, 2021

Apparently it was New Trailer Day today!
This is both good news (yay! shows I like are coming back!) and bad news (holy crap! I have a list a mile long to watch already!). But I will always make room in my packed viewing schedule for new Marvel Studios!
First there was the trailer for Loki, which looks like a radical departure for the MCU... and that's a very good thing...
Fun! It just amazes me that Marvel Studios is intent on branching out in as many directions as possible to keep things interesting. Really looking forward to that.
They also released a new trailer for Black Widow a couple days ago...
Awesomeness ensues. I will, of course, be paying the $30 to watch it at home the minute it's available on July 9th. Then buying it on digital when it's released there. Because I'd much rather do that than go to a theater. Especially now. But ever again, really.
And then there's the teaser for the second season of Picard...
So it would seem that Q is back. Which could make for an interesting story given that Guinan is also due to return! The first season was fairly good television, even though it had too many moments that dragged and seemed like more of a distraction than something designed to move the plot forward.
We're also getting another season of Star Trek: Lower Decks, which was a really nice surprise last season...
More of the same clever, cool comedy, it would seem.
And, lastly, somehow Discovery is getting a fourth season. I loved the first, was bored by the second, and put into a coma by some crap episodes in the third... so I guess we'll see what the next season brings (besides new costumes)...
It certainly looks action-packed... but that's what I was lead to believe for last season.
No new trailers for Star Trek: Strange New Worlds and Star Trek: Prodigy, alas. But anyway... something to look forward to as we continue to make our way through the muck that 2020 gave us.
Posted on May 15th, 2020

Nobody was more surprised than I was how much I loved the new Star Trek: Discovery series that CBS All Access unleashed on their streaming platform. The first season was beautifully realized, deliciously twisty, and featured some of the best acting to ever appear in Star Trek. It truly felt like something fresh and new, and I was thrilled to experience it (even if I had to pay extra money to see it). I hadn't loved a Star Trek series this much since the original.
The second season was a bit of a disappointment to me. It featured a convoluted time travel narative instead of the shocking turns we got in the first season. Even so, I still found a lot of things to enjoy about it. And by far the biggest thing? We got to see Spock before his tenure under Captain Kirk. It was when he was serving as First Officer to Captain Christopher Pike... which Trek fans know from the fantastic two-part Original Series show: The Menagerie. Pike was wonderfully realized by Anson Mount and Rebecca Romijn turned in a fantastic appearance as Number One.
But it was Ethan Peck as Spock that made me desperately want to see more of their adventures aboard The Enterprise...

Courtesy of ViacomCBS and CBS All Access Television
And today we got the news that we actually will be seeing more of them...
Star Trek: Strange New Worlds will pick up with the crew where their appearance on Star Trek: Discovery left off.
And so... a great time to be a Star Trek fan. We've got a third season of Discovery on the way... along with the Michelle Yeoh spin-off Star Trek: Section 31. And if that wasn't enough, the intriguing Star Trek: Picard has been renewed for a second season and we're getting a new animated show called Star Trek: Below Decks. And now Strange New Worlds too!
I dunno about you, but I'm thrilled to be getting some good news for once.
I think we're due.
UPDATE: And, just like that, we're back to the Twilight Zone as President Trump's "Space Force" unveiled its new flag...
I mean, it's not my imagination... that's the Starfleet logo on the Space Force flag, right?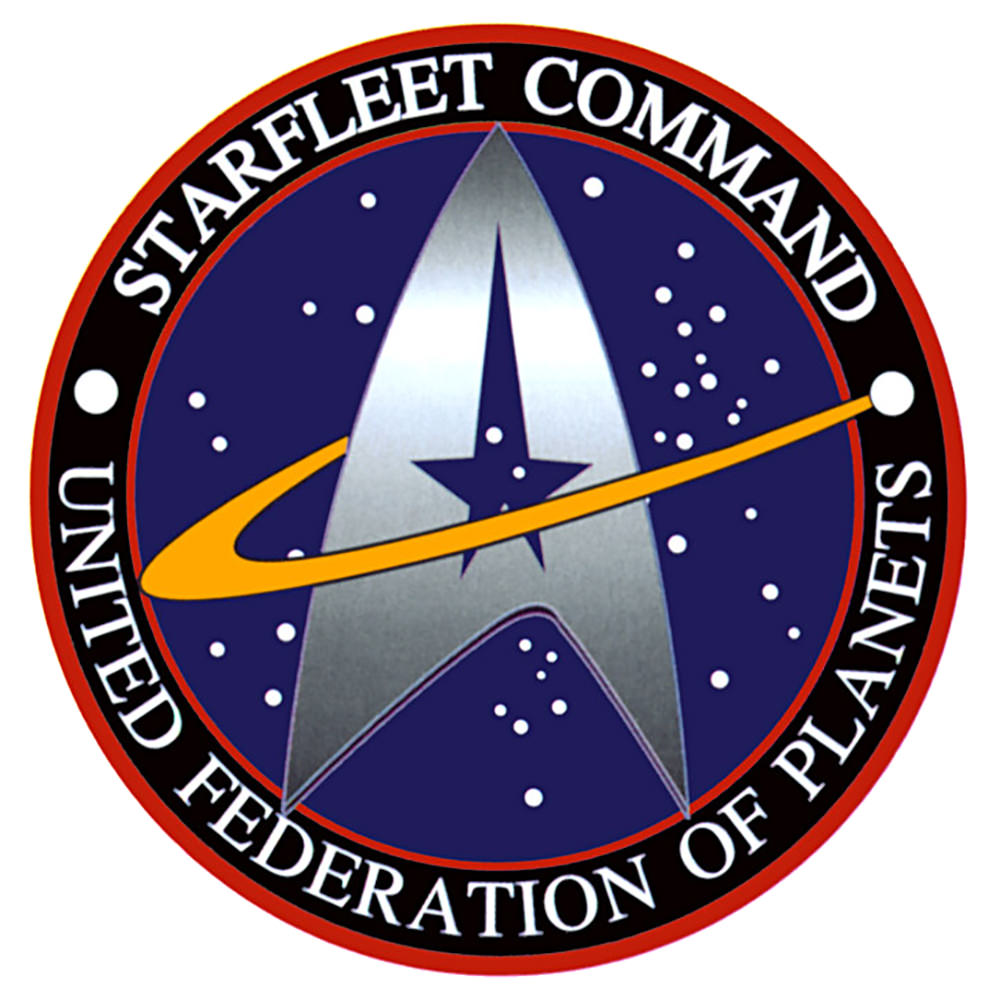 Bad enough this country is going into even bigger debt over something so stupid... but to steal the logo from Star Trek? The insanity of it all makes my head hurt.
Posted on January 23rd, 2020

I am a massive fan of the original Star Trek series. And the original cast movies too.
I did not like Star Trek: The Next Generation because it was just so boring. Aside from an occasional good episode, the lack of conflict on the ship and Gene Roddenberry's "new vision for the future" was a massive downgrade from where he started. Then Star Trek: Deep Space Nine came along and, while beloved by critics and fans, was somehow worse. Odo the non-shape-changing shape-changing alien? Quark comic relief? The Prophets? I mean, sure there was Avery Brooks, but holy crap. AND THEN, just when I thought things couldn't possibly get worse... Star Trek: Voyager. I was totally excited for it. At first. Enemies on the same ship? CONFLICT! Biomechanical ship? COOL! Stranded across the galaxy where survival is a constant struggle and no allies in sight? EXCITING! But then they ended up doing the same old Next Generation shit all over again and boring the heck out of me. Star Trek: Enterprise was a step in the right direction, but they burdened it with a "Temporal Cold War" that was a boat-anchor tied to the show in a horrible way.
Naturally, when CBS announced they were coming out with Star Trek: Discovery, I was skeptical. The cast was amazing (seriously amazing) and they looked to be doing something new, but the ship looked like shit and the early previews with engine spores and stuff looked like crap.
Boy was I wrong.
The first season of Discovery was phenomenal.
The performances and characters were incredible. The stories were cool as all getout. And the "big twist" was about the best thing to come out of Star Trek in decades. I loved just about everything about it. Critics said it "wasn't Star Trek" and hated on it terribly. This made me laugh my ass off, because it was easily the most "Star Trek" thing to happen since the original series! People who said it "wasn't Star Trek" were saying it wasn't "NEXT GENERATION Star Trek." Which, of course, was my favorite thing about it. The second season wasn't as good, but it was still worth watching.
And now there's Star Trek: Picard...
Obviously I was not enthusiastic about the continuation of a show which I feel is the point Star Trek went terribly wrong. I like Patrick Stewart... like him a lot... but more Star Trek: Next Generation was not something I was interested in. Paying extra for CBS All Access to see it was the nail in the coffin. Except... I read more than a couple interviews with Patrick Stewart and other people working on the show who promised that it was not going to be more of the same old thing. They were doing something new.
Well, sign me up! Even though I was certain it was going to suck.
Boy was I wrong.
First of all, Patrick Stewart is phenomenal in this. He's playing up the age of his character rather than trying to act like he's twenty years younger. Second of all, my mind was completely turned around when Picard said the words "Starfleet was no longer Starfleet!"
Finally somebody understands what the show needs to be interesting. The story being set up feels like it's going to be entertaining. The cast they've assembled is great. The guest-stars from the old new generation seem like they will be used to good effect. And, oh yeah, the special effects are fantastic...
I have high hopes that the talent behind the show have an ending that's going to be worth it all.
CBS sure seems to think so... they renewed the show for a second season AND invited Whoopi Goldberg back, who's "Guinan" is one of the most interesting characters to come out of the old new generation. So fingers crossed.
Something else that was new today? Jay & Silent Bob Reboot...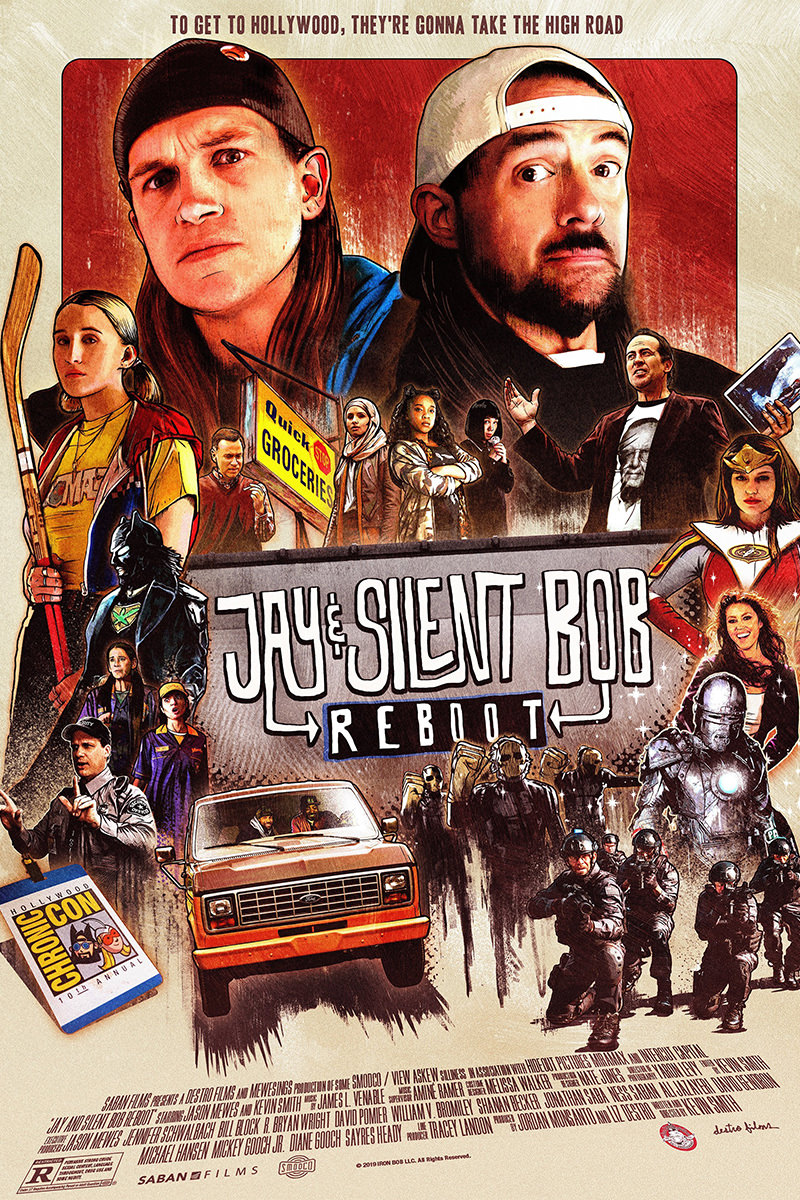 I'm a huge fan of Kevin Smith's "Askewniverse" films... Clerks, Mallrats, Chasing Amy, Clerks II, and (to a lesser degree), Jay & Silent Bob Strike Back. And now we're getting the sequel, Jay & Silent Bob Reboot. To me it was a mixed bag. Sure it was great seeing all the characters again and it was pretty funny in spots (though a lot of the humor relies on the viewer having seen all the previous films), but it's almost reached a parody of the parody it was parodying and priority is put on famous cameos and injecting his wife and daughter into things rather than humor, insightful commentary on pop culture, and the characters that made me love the movies so much.
I was glad I saw the movie (worth the $10 price tag), but couldn't help but think that half of it was wasted. I am really, really hoping that Smith goes back to form with Clerks III instead of sabotaging himself again.
Kevin Smith needs to Picard himself instead of giving up more Voyager.
Posted on May 9th, 2019

Last night I read and article on ScreenRant which declared that Star Trek: Discover became the most popular streaming show in the world.
When the show first debuted in 2017, I was mesmerized. Here, at long last, was the Star Trek I had been longing for since I first saw the original. I have never cared for any of the Next Generation /slash/ Deep Space Nine /slash/ Voyager /slash/ Enterprise shows. Sure they have their moments, but they weren't Star Trek to me. MY Star Trek has always been Kirk, Spock, McCoy, and the gang. Everything that followed was a pale imitation.
But Disco changed all that.
This Star Trek was raw... it was different... it was exceptionally well-cast... it was pushing new ideas, just like The Original Series. And that crazy twist! Holy cats! It wasn't just good Star Trek, it was good television!
A lot of people loved it (obviously) but there were oh so many detractors that hated it. "IT'S NOT STAR TREK!" they cried. Except it so totally was. It's just that it wasn't a continuation of the janky NextGen Star Trek... it went back to when Star Trek was good! Both figuratively and literally! Sure I had some gripes (why reinvent the Klingons yet again?) but, for the most part it was everything I could want in a show... PLUS MICHELLE YEOH!
I was definitely ready for more of that. Then cam Season Two...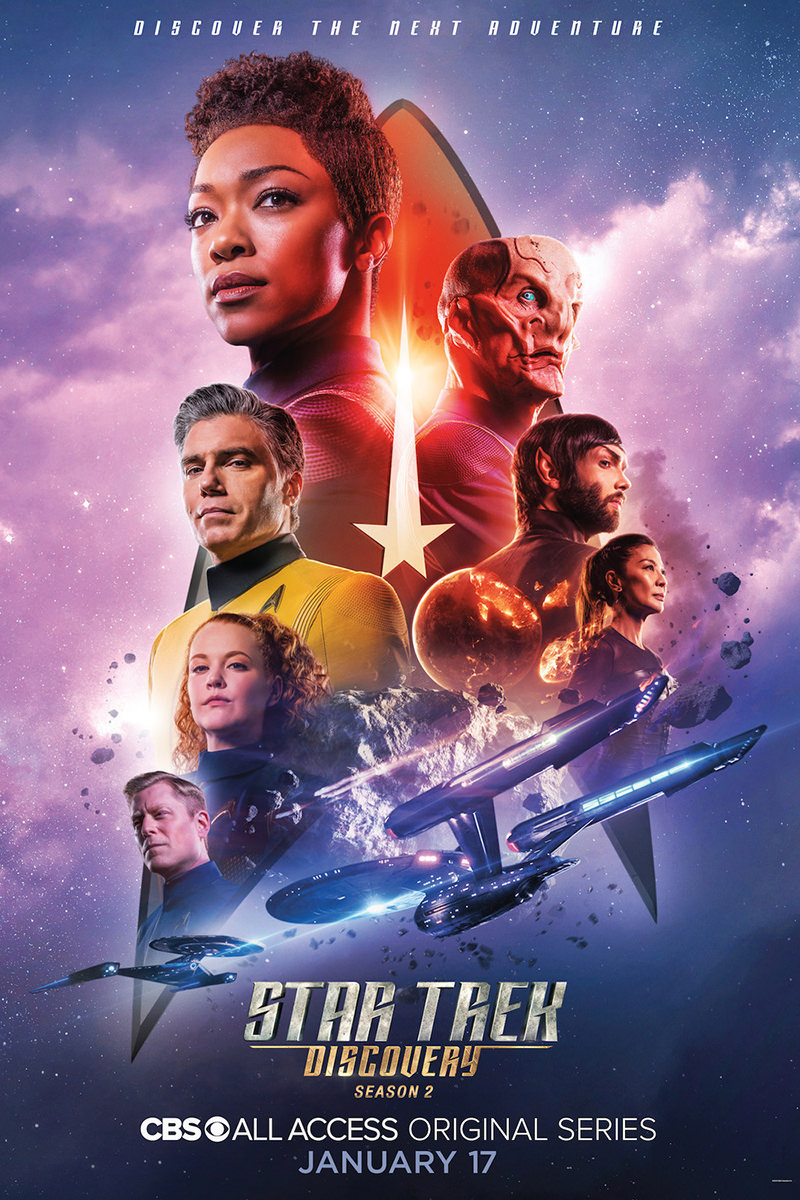 Captain Pike? The Enterprise? SPOCK?!???
JUST TAKE MY MONEY, CBS PRIME STREAMING!
While I didn't love it as much as the first season, I did thoroughly enjoy it. And the fact that it (kinda) brought back THE Star Trek was a bonus.

And now for some thoughts on Season 2 of Star Trek: Discovery (SPOILERS, obviously)...
As I said, I love Discovery, far more than any of the series that followed the original. The first season was phenomenal, having characters and a story concept that was deliciously epic and fun. That being said, Season 2 story has been a mess that I've found mostly boring. It wandered off in way too many distracting directions that were snooze-inducing, and no attempt to justify this in the finale made it worthwhile.
The frustrating thing about being a Disco fan is that the characters are so fantastic, even when the story they occupy is shit. Even the new version of established characters like Captain Pike, Spock, Number One, Vina, etc. The sole exception for me is Tilly, who is so fucking annoying that I want her dead every minute she's on screen. I loathe Tilly, but keep hoping that they will make her work because I love the idea of including somebody on the autism spectrum on the show.
In fact, Pike, Spock, and Co. were so great that having another show featuring their time on Enterprise is something I'm dying to see.
And Michelle Yeoh's spin-off show cannot come fast enough. Her every moment on screen is absolute magic.
Speaking of characters... what a shame that Airiam, one of the most interesting characters to ever appear on the show had to die before they gave her screen time. I wonder if that will be the case for other interesting "background" characters like Owosekun, Detmer, Bryce, and Rhys. I should certainly hope not. At least we got some Saru time this season.
That being said... Is Airiam the start of The Borg? Many people think so! I would be thrilled to find out that Airiam is still around in the future and to explore what her connection to The Borg might be.
One last note on characters... I purposely left out Tig Notaro's "Jet Reno" because she has to be singled out as one of my favorite Trek characters of all time. Given how little she was on the show, that's really saying something.
I remain amazed that the special effects are so incredibly well-done. In some ways, that's a shame though, because it tends to eclipse the mind-bogglingly good job done by other aspects of production. The set design is incredible. The costuming is beyond great. Everything about Discovery screams quality, and they should be very proud of their accomplishments. Particularly the reimagining of the Enterprise. The ship had to be updated lest it ends up looking comical by today's standards, and the result is amazing. The tweaks on the uniforms make them hands-down my favorite of any Trek series ever.
The explanation as to why Discovery, the spore drive, and Spock's sister have never been mentioned was kinda a cop-out, but at least they addressed it so the continuity fanboys can shut the fuck up.
The time-travel wrap-up was a big-ol' mess, but I'd be lying if I said that I wasn't excited about the possibility of Disco being flung into the Star Trek universe future. I mean, what's Starfleet even going to be like then? What alliances will have changed? Is the spore-drive commonplace now? What new species will have been found? The possibilities are truly limitless now that they are not tied to pre-continuity.
I hope that we get some fantastic villains in the new season. Granted, following Jason Isaacs and Michelle Yeoh was going to be almost impossible. But the whole "Command" AI computer angle was lame as shit. It got a little interesting when it possessed Leland, but that was too little, way too late.
Michael Burnham is almost too good to be true. She is complex, layered, strong, capable, and everything you need to lead a show. Partly thanks to her being written with such purpose, but mostly because Sonequa Martin-Green is just that incredible. For Season 3, I dearly hope that they keep moving her forward. Even when Season 2 was at its most boring, she was still compelling.
I hope that they give the captain's chair to Saru. He is such a fantastic character (thank you, Doug Jones!) and I love the idea of a non-Terran finally getting a spotlight on a show.
Please, for the love of all things holy, let Tilly be Tilly in Season 3, but stop making her such a scattered disaster. As seen when she was portraying her Mirror Universe counterpart, Tilly is perfectly capable of holding it together and bringing the annoying down to manageable levels. So why the fuck doesn't she? As I said, I love the idea of somebody on the spectrum having representation... but to make her this annoying all the damn time is exhausting. It's a disservice to the character to have her always on the verge of falling apart. Can't she be capable, on the spectrum, AND have a little confidence

sometimes?

See: The Good Doctor.
Speaking of representation and all things annoying... having a gay couple on the show is what Star Trek was made for. But the Stamets/Culber drama after Hugh "came back from the dead" was forced and awful. It made me loathe two characters that I would otherwise like. They wrapped that situation up in a too-pat neat little bow, and I hope it stays that way. Can't there be a couple that is stable and happy for once? They would be so much more interesting if they were.
Here's hoping Ash Tyler is a part of the Michelle Yeoh spin-off show, because this is an interesting character that's begging to be explored more. Him becoming head of Section 31 was a great place to leave him.
And that's Star Trek: Discovery Season Two.
I will probably re-watch it in advance of Season Three premiering, but I'm almost positive I'll be re-watching Season One long before that!
Here's to interesting times in Season Three!
AND GIVE US THE PIKE AND SPOCK ENTERPRISE SHOW WE'RE ALL DYING FOR! This is a big part of why Season 2 became the most popular streaming show in the world!
Posted on April 28th, 2019

I don't mind my allergies splitting my head apart thanks to everything in the valley blooming at the same time... because an all new Bullet Sunday starts... now...

• Thrones! I may be in the minority here, but I felt that the majority of the latest episode, The Battle of Winterfell, was embarrassingly bad. Everything was filmed so dark that it was almost impossible to see what was happening. Even worse, much of the action was shot way too close, so even if you could see what was happening, you couldn't tell what was going on anyway. They literally could have just skipped most of the episode, had somebody summarize what happened in two minutes, and the result would have been practically the same for me. Disappointing. Though I'll be the first to say that the ending was exactly what I wanted to see. w00t!

• Trek V2. The CGI effect upgrades they gave to old Star Trek episodes back in 2006 are pretty great. Definitely helps then to hold up for modern audiences. Recently I was watching Tomorrow is Yesterday for the hundredth time and found myself forgetting what the old effects looked like. So I looked it up on YouTube and found this...
Right off the bat I found something surprising...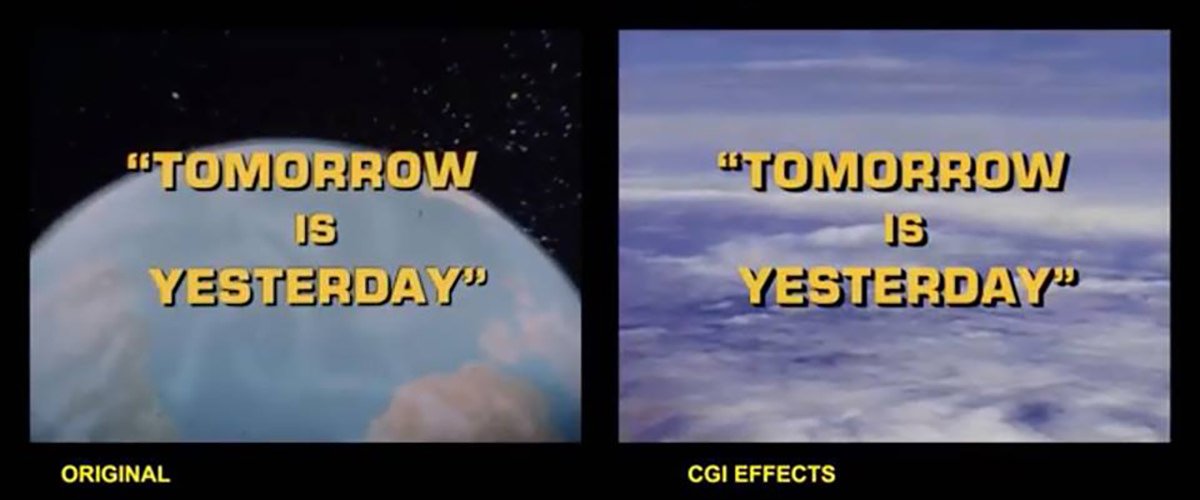 ZOMG! PLEASE NOTE THAT THEY REVISED THEIR VIEW OF THE PLANET BECAUSE IN THE FUTURE THEY KNOW THAT THE EARTH IS FLAT!!!
Funneh.

• Vegetarianism Fail. When I first became a vegetarian back in 1986, eating out was a challenge. Pretty much all you could do was ask for a grilled cheese or try to find a salad without meat on it. Now-a-days it's so much easier. Except at my local "V.I.P." theater. Their big "thing" is wraps. They've got quit an assortment of them. Every last one of them with meat on it. Even the "Veggie Extreme" is SO EXTREME that it has chicken on it! Baller!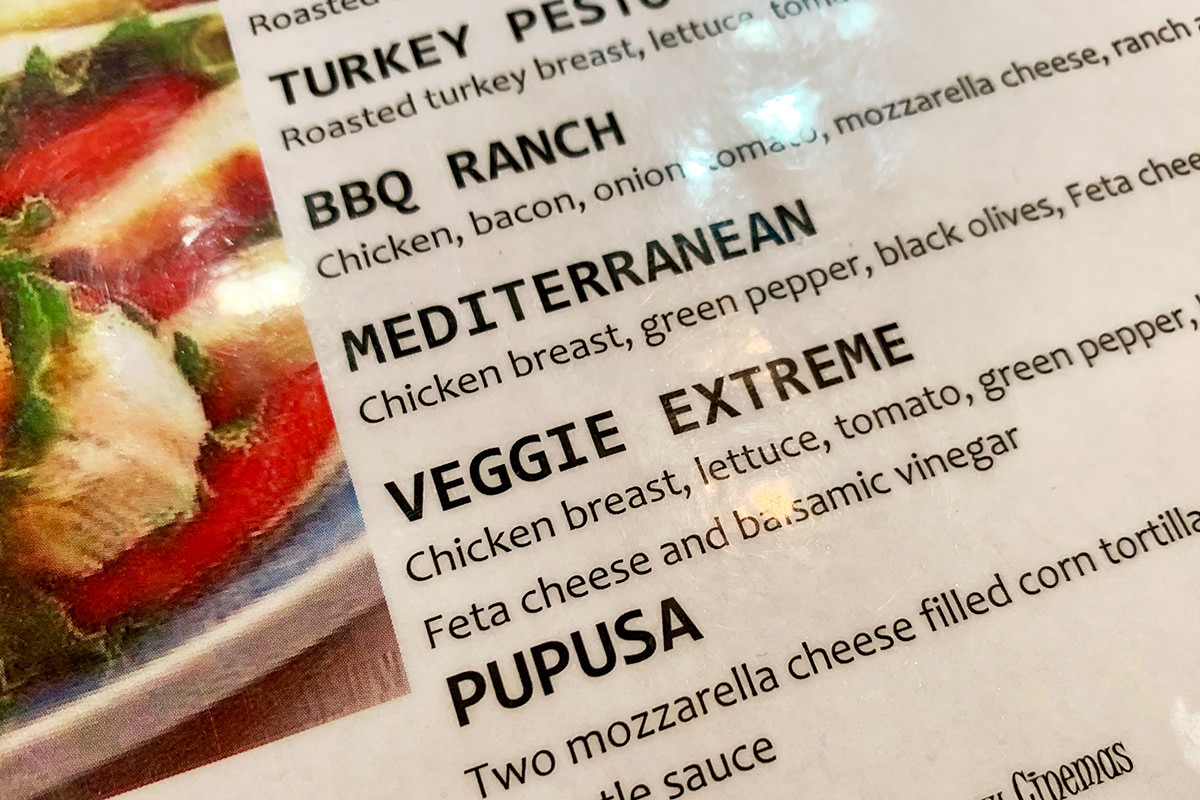 Since they didn't have a vegetarian option, I asked if they can substitute avocado for the chicken. Nope! But they can leave the chicken off and charge me $1.25 for avocado though! Fuckers. If you're not going to have a vegetarian-friendly option, at least allow a reasonable substitution!
And so... French fries it is. Except... it literally took them THREE TRIES to deliver my fries. They'd walk in the theater. Wander up and down the aisle. Then leave. Then come back. And then... it was only because I FLAGGED THEM DOWN that they managed to find me, even though I had to give them my row number when I ordered! Needless to say, my fries were cold... not "unwarm" BUT FUCKING COLD... by the time I got them. Pathetic. Some "V.I.P." experience.

• You Spin Me! Most of the time I scan the episodes of Fallon, Myers, Corden, and Kimmel on my DVR for the guest, then delete as many as I can. The only reason I watch is if there's a guest I want to see. Like Paul Rudd. And his appearance on Fallon did not disappoint. Paul and Jimmy remade Dead or Alive's You Spin Me Round...
For comparison's sake, here's the shot-for-shot next to the original...
Epic!

• Let Them Implode. Long ago, back before I started weaving Buddhist precepts into my Path of Life and gave up weapons of violence, I was proud to be a member of the National Rifle Association. This was back when they were dedicated to promoting gun safety and advocated for reasonable restrictions when it came to allowing people access to firearms ALONG WITH defending Second Amendment rights. Now that they are a corrupt organization in the pocket of gun manufacturers who prey on people with nothing but fear and lies, I fucking detest the NRA and everything they stand for. Nothing would make me happier than to have the entire organization be flushed down the toilet like the fucking pieces of shit that they are. And take NRA cheerleader Dana Loesch with you. She's fucking garbage too. Bring back the NRA whose principles were rooted in responsible, safe gun ownership. If we can't have that, then please let the whole fucking thing implode.

• Wall Chowder. Every time I have to listen to bullshit about President Trump's MASSIVELY EXPENSIVE WALL... all I can think of is how drones powerful enough and large enough TO CARRY A PERSON OVER THE WALL ARE CURRENTLY USED FOR CONSTRUCTION! And, like everything tech-related, they are just going to get cheaper and cheaper and cheaper. Somebody in Mexico could buy a couple and earn a fortune FLYING PEOPLE OVER THE WALL. Make no mistake... Trump's wall is a stupid, STUPID, STUPID, FUCKING STUPID waste of money. Within 5 years it could be rendered obsolete. Or be obsolete within 10 minutes, considering tunneling under the fucking thing IS AS EASY AS DIGGING A FUCKING TUNNEL. And now I'm filled with rage. Again. Forget the horrendous damage to the environment and migrating species that will be severely impacted... WE CAN'T FUCKING AFFORD IT NOW THAT ALL OUR TAX REVENUE IS GOING TOWARDS TAX CUTS FOR THE WEALTHY! Exactly how big of a fucking deficit do we need?

See you on the flip-side, bullet fans.
Posted on January 17th, 2019

This morning while I was at work, I received a notification from my security cameras that somebody was breaking into my front door. This happens whenever anybody is in the vicinity of the exterior doorknobs. I wasn't too worried because my door locks weren't reporting any tampering. But I was curious. Did somebody leave me a pamphlet or something? Let's take a look, shall we?
Well, that's disappointing...
But pretty.
I love birds. Especially in flight...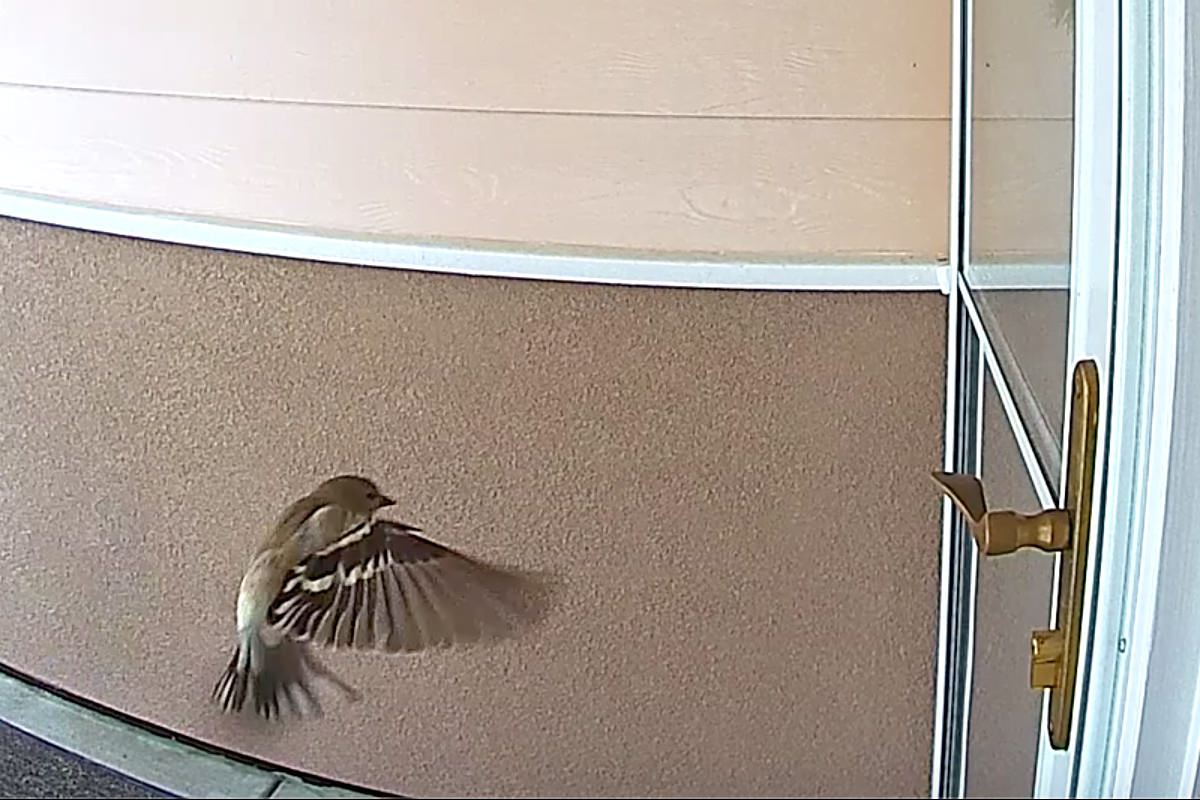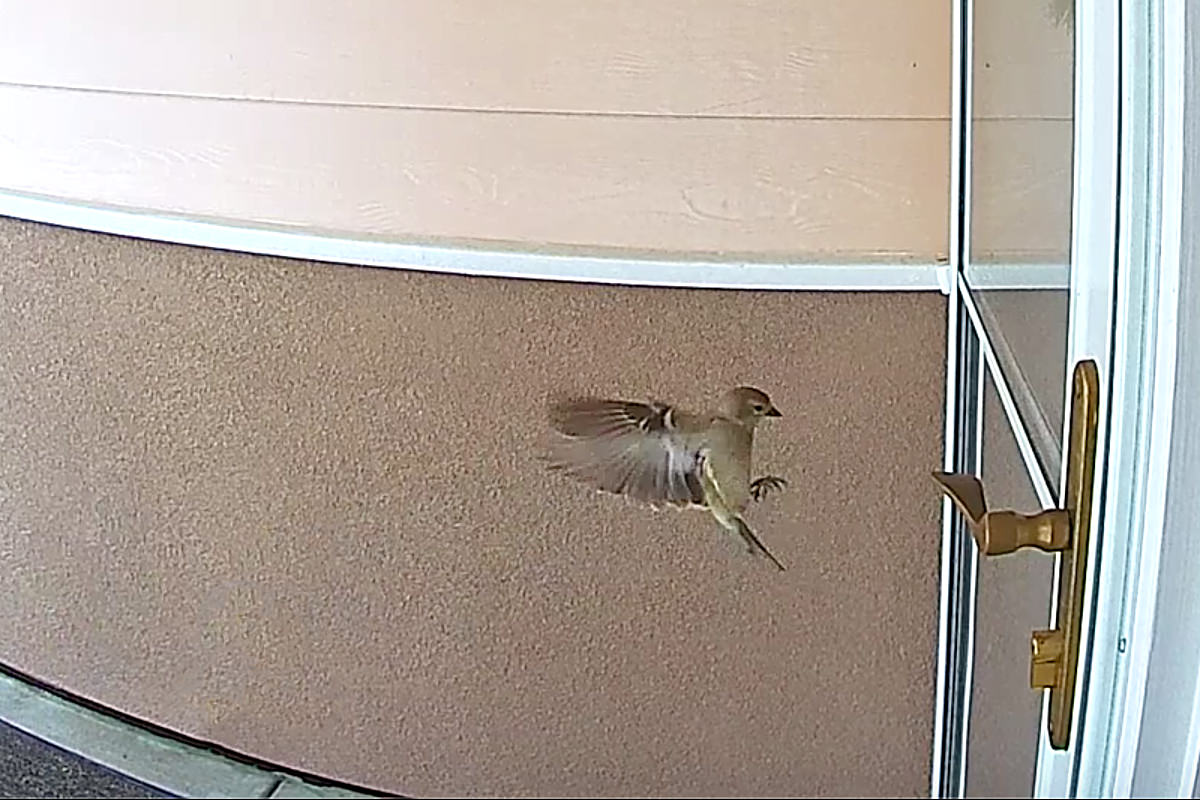 And now, if you'll excuse me, the first episode of Star Trek: Discovery Season Two is here! I loved the first season, so I'm hoping for more Star Trek goodness this time around...
Live Long and Prosper...
Posted on December 13th, 2018

My fourth favorite show of 2017 was Star Trek: Discovery. If you want a sneak preview of this year's list, the second half of the first season will be making an appearance. It's that good.
As the only "Star Trek" television show I've enjoyed since the original series, I was thrilled to fall in love with Star Trek again. The cast was amazing. The stories were brilliant. And the special effects were beautiful. It was the total package and I was hooked right up until the final two episodes, where it kind of drifted off. Even so, fantastic television.
The second season will be starting January 17th, and the trailer that CBS All Access released for it looks to be more of the same...
Not only are we getting the return of Ash Tyler and what looks like lots of Spock, we're also getting... MORE MICHELLE YEOH!! Evil Philippa Georgiou is back! Easily one of the best parts of the show, I was worried that she had moved on.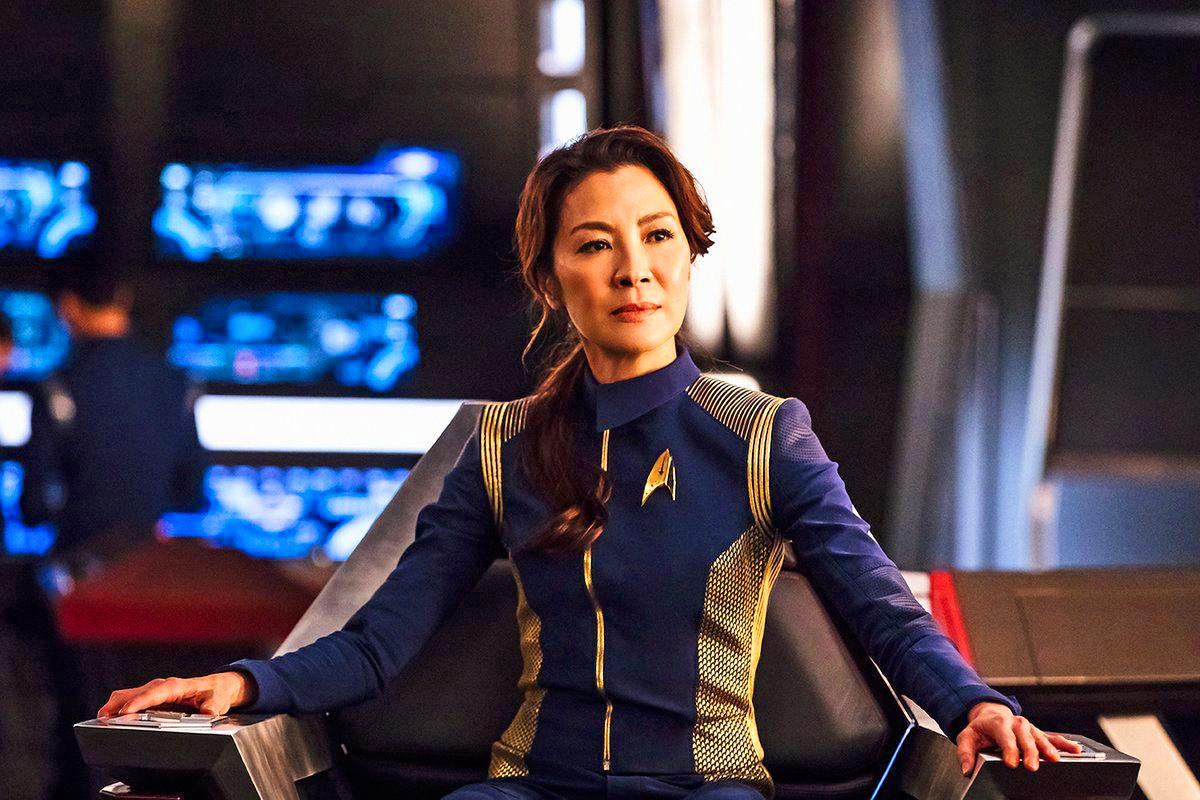 Lucky us.
Something to look forward to in 2019.
Posted on April 9th, 2018

Today is a busy day because I am off for vacation starting tomorrow. In an effort to save time so I can pack and clean house before tearing out of here, I thought I would cut-and-paste a ranking of my top-five episodes from each Star Trek series that I had made last week. A fellow fan and I were discussing the merits (or lack thereof) of all things Trek, and this is how we let each other know exactly What Kind of Star Trek Fan We Are. Because, let's face it, wars have been started over this kind of thing.
But then I decided to rank the series themselves.
Then I decided to write my thoughts on each series.
Then I had to go back through my lists and question some of my choices.
Next thing I know, a half hour has passed, and my entire reason for this entry have all come crashing down. I spent more time making a blog post out of something that I would have been much better off starting from nothing. Cat photos take hardly any time at all.
But anyway... here we go, starting with my ranking of all the series best-to-worst...
Star Trek: The Original Series
Star Trek: Discovery
Star Trek: The Next Generation
Star Trek: Enterprise
Star Trek: Deep Space 9
Star Trek: Voyager

And here are my top-five episodes within each, in series order...

Star Trek
The first Trek is undeniably the best Trek with strong stories that hold up even to this day. That they managed to make it look so good given the effects technology at the time is just icing on the cake. Yes, the acting was less than subtle, but there's no denying that the cast was a magical combination that sustained the franchise well past cancelation. If there's a grievous fault in the series, it would be almost the entirety of the third and final season, which saw budgets slashed and shitty stories like And the Children Shall Lead taking a steaming dump on the sublime excellence of the first two seasons. No spin-off even comes close to how imaginative and revolutionary a show Star Trek was, is, and will always be.
Mirror, Mirror
The City on the Edge of Forever
Space Seed
Balance of Terror
Assignment Earth

Star Trek: The Next Generation
Gene Roddenberry's bizarre edict that the future was perfect, everybody on The Enterprise was buddy-buddy, and all internal conflict on the ship was to be purged, made for a bland return to a once-great show. I was on vacation in Maui when the premiere debuted. But I was such a Trek fan that I gave up precious time in paradise to watch the first episode. It was so heinously boring and shitty... from the story to the sets to the effects to the costumes to (some) of the acting... that I was mired in shock and disbelief. How in the hell did anybody making the show thing this was Star Trek? Not to say it was all crap. Things improved after the first season and some true gems were to be found amongst the ruins... but, yeah, it was mostly crap. Though it wasn't the crappiest thing to come out of Star Trek. Not by a long shot.
The Inner Light
Darmok
Yesterday's Enterprise
The Best of Both Worlds
Remember Me -tie- The Ensigns of Command

Star Trek: Deep Space Nine
Despite having the series elevated by the amazing talents of Avery Brooks in the lead (ZOMG! It's Hawk!), this low-rent Trek knock-off was absurd to new extremes. Made infamous for Odo being the shape-changing alien that never changed shape, everything seemed to be done on the cheap. They blew their budgetary wad on the Deep Space Nine space station set, then had no money to go anywhere interesting, do anything interesting, or see anything interesting. They tried to compensate with the whole Bajoran/Cardassian conflict, but it was poorly handled and came across as false drama. The religious angle with the "Prophets" was boring in ways Next Generation could only dream about, and things were off to a bad start from the beginning because of it. Eventually even the people running the show realized what a turd they had crapped out, and added a ship (The USS Defiant) so they could go places... and fan-favorite character Worf... but it was too late. All that had come before had mired the show in mediocrity, and precious few episodes managed to escape it. But when they did manage to escape it, the series showed such amazing promise. A glimpse at what could have been. Unfortunately it was too rare an event to make me care about the show, because they always went crawling back to what made it suck.
The Visitor
Trials and Tribble-ations
Far Beyond the Stars
Little Green Men
Second Skin

Star Trek: Voyager
Holy shit where do I even start? Because I am having a tough time finding the words to express just how much I hated this show. Hated it. There were elements I liked... in particular Robert Picardo as The Doctor and Tim Russ as Tuvok. And eventually we got Jeri Ryan as the Borg's "Seven of Nine" which was another coup. But that wasn't even remotely enough to salvage what a mess things were. First of all... the entire concept of the show was to remove "Star Trek" from everything "Star Trek" so writers could throw out the rules and let their imaginations run wild. A crew formed from conflict! No support system! Limited resources! Life on Voyager was to be a brutal struggle for survival in a strange and hostile universe far, far from home. But we never got that! Well, we rarely got that. What we got was yet another Next Generation retread that didn't even come close to the standards set by Next Generation (such as they were). As if that weren't shitty enough, "button-pushing action" was elevated to new heights. A conflict arises. Buttons are pushed to solve it. All while the "EPS conduits" are failing and the plasma is rerouted. Over and over and over and over again. I barely watched the show, but ended up binging on DVD rentals after everything ended so I could fast-forward through the boring crap. Which is to say I was fast-forwarding most of the time. The fact that I couldn't even manage to think of five episodes I liked well enough to list speaks volumes. It was all Oh... I remember that one with Sarah Silverman! and Oh... that episode with the rapid-evolving civilization was good enough that "The Orville" ripped it off!" Give me a break.
Blink of an Eye
Year of Hell
Future's End

Star Trek: Enterprise
It was a good concept. Go back to all the newness and exploration of the unknown that made Star Trek so amazing by setting a show before Star Trek existed. Then get a big name like Scott Bakula to star in it. Then spend the money needed to make the show actually look great. It would be different. It would build pre-continuity continuity for the original series. It would focus on all the things Star Trek fans love and jettison those things they didn't. It would be a love letter to everything Star Trek! That would be great, right? Well, it sure could have been. Except some genius decided to mire the whole thing in the so-called "Temporal Cold War" which had death-grip on the show for three whole seasons. Sure, they were creative enough to escape it from time to time, but it pretty much killed what should have been an enjoyable outing. The fact that it never really paid off just added insult to injury. No surprise that my favorite episodes are ones that tried to side-step the restrictions that plagued the series.
Carbon Creek
In a Mirror, Darkly
Similitude
Twilight
Dear Doctor

Star Trek: Discovery
And here we are. The latest Star Trek spin-off that has divided fans and set the internet on fire. It seems most people either love it or hate it, though the reason they love it or hate it differ completely. I absolutely loved it. And the reason I loved it is because I felt it finally... finally... recaptured what I loved about the original series. At long last, we had actual Star Trek happening again! And yet there are people who hated it because they didn't feel it was Star Trek at all. And I get it. Honestly I do. It has many problems continuity-wise. It completely and utterly rejects Roddenberry's silly "no internal conflict" edict. There were inexplicably stupid changes made (WTF with the Klingons?). And some of the tech is just plain silly (spore drive?!?). But, as a die-hard fan of the original, I just didn't care about any of that because the "flavor" or what captured my imagination from the start was there. It also had some brilliant re-workings of some of Trek's best ideas. As if all that wasn't enough, the special effects and casting were choice. Sure the last two episodes fizzled, but the slow burn and massive payoff for everything before that was all I could want in a Star Trek show. I cannot wait to see what they come up with for their second season.
The Wolf Inside
Despite Yourself
Into the Forest I Go
Vaulting Ambition
Context is for Kings

Just for duck soup (and a need for completeness), here is my ranking of the Star Trek movies which I took from my blog post here (with details, if you need them!)...
Star Trek II: The Wrath of Khan
Star Trek IV: The Voyage Home
Star Trek
Star Trek VI: The Undiscovered Country
Star Trek Beyond
Star Trek: First Contact
Star Trek Into Darkness
Star Trek: The Motion Picture
Star Trek III: The Search for Spock
Star Trek: Generations
Star Trek: The Final Frontier
Star Trek: Nemesis
Star Trek: Insurrection

And I guess that's a wrap on Star Trek. If all goes as planned, tomorrow's entry will be written from the airport.
Posted on October 22nd, 2017

I am Sundaying so hard right now, because an all new Bullet Sunday starts... now...

• Feral! This past Monday was "National Feral Cat Day." My cats, Jake and Jenny, were feral kittens when they were found. I don't think they quite adapted to foster care, and were still very much feral little scrubbers when I adopted them. Weeks of patience turned into months of building trust which has turned into 1-3/4 years of the best furry friends I could hope for. They are still, in their hearts, feral cats who are very slow to trust. And they hide the minute anything out of the ordinary happens. Sometimes, on rare occasions, they are even wary of me. But most of the time they love crawling all over me for pets and attention and I've never been lonely since they took over my home. Feral cats are more work than those kitten raised around people... but I wouldn't trade mine for the world. If anything, I think I appreciate them more than I would other cats because I had to put effort into getting them to accept me. And once they did? There's no better feeling...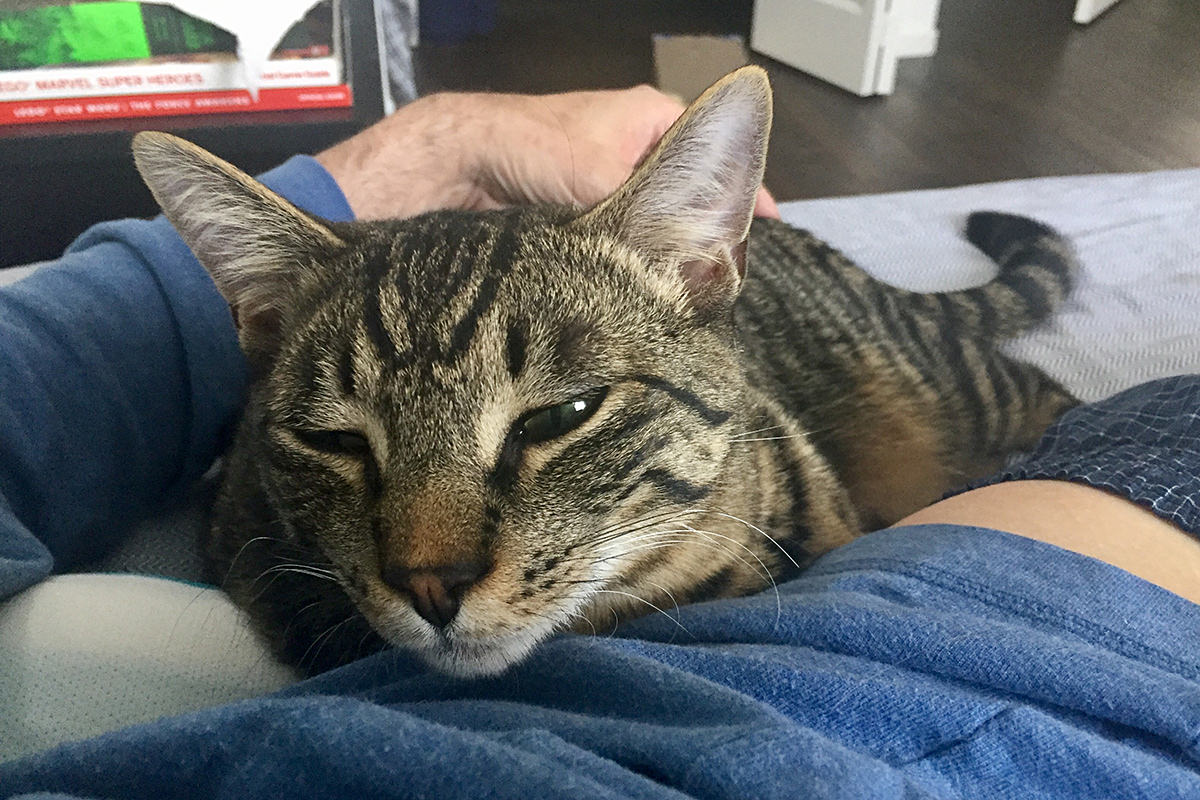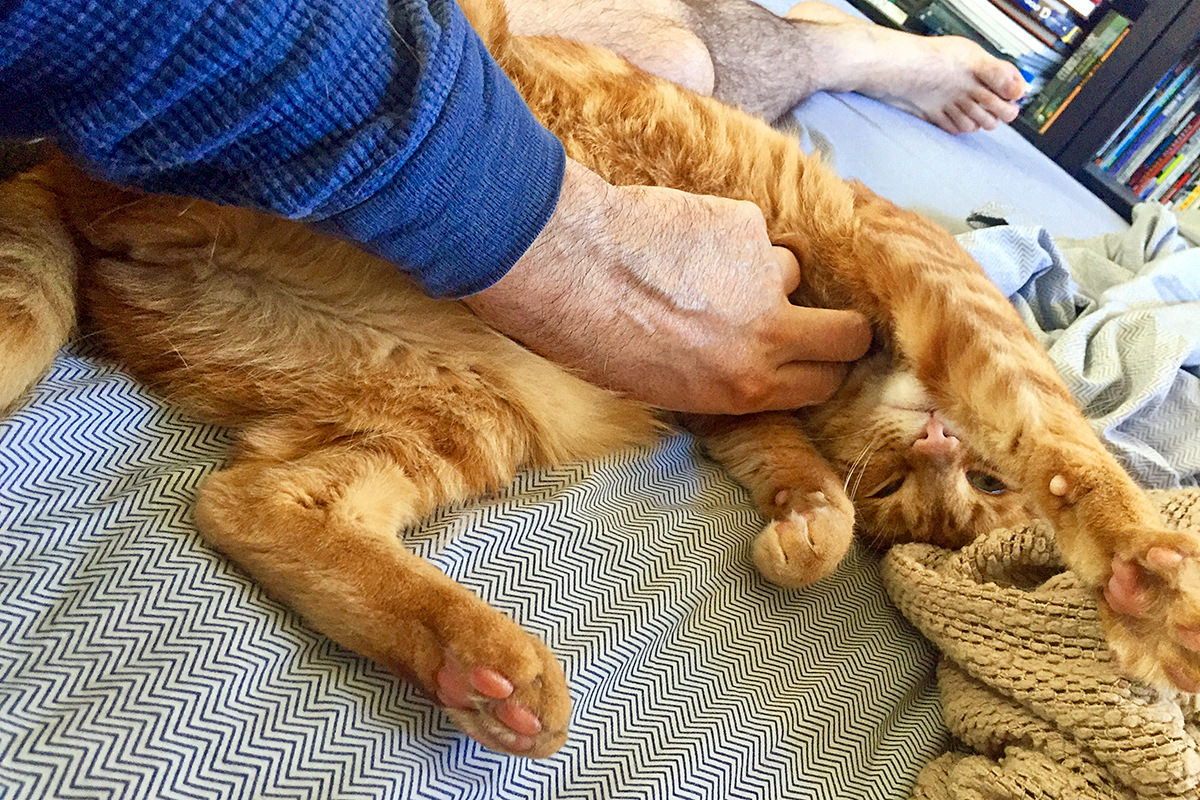 If you have the opportunity to help out a feral cat, the work is definitely worth the reward!

• Dimensions? And so... it would seem that LEGO Dimensions is no more. Typical. Oh well. The gameplay was getting tired... but it was kept fresh by the licensed properties they kept bringing to the table.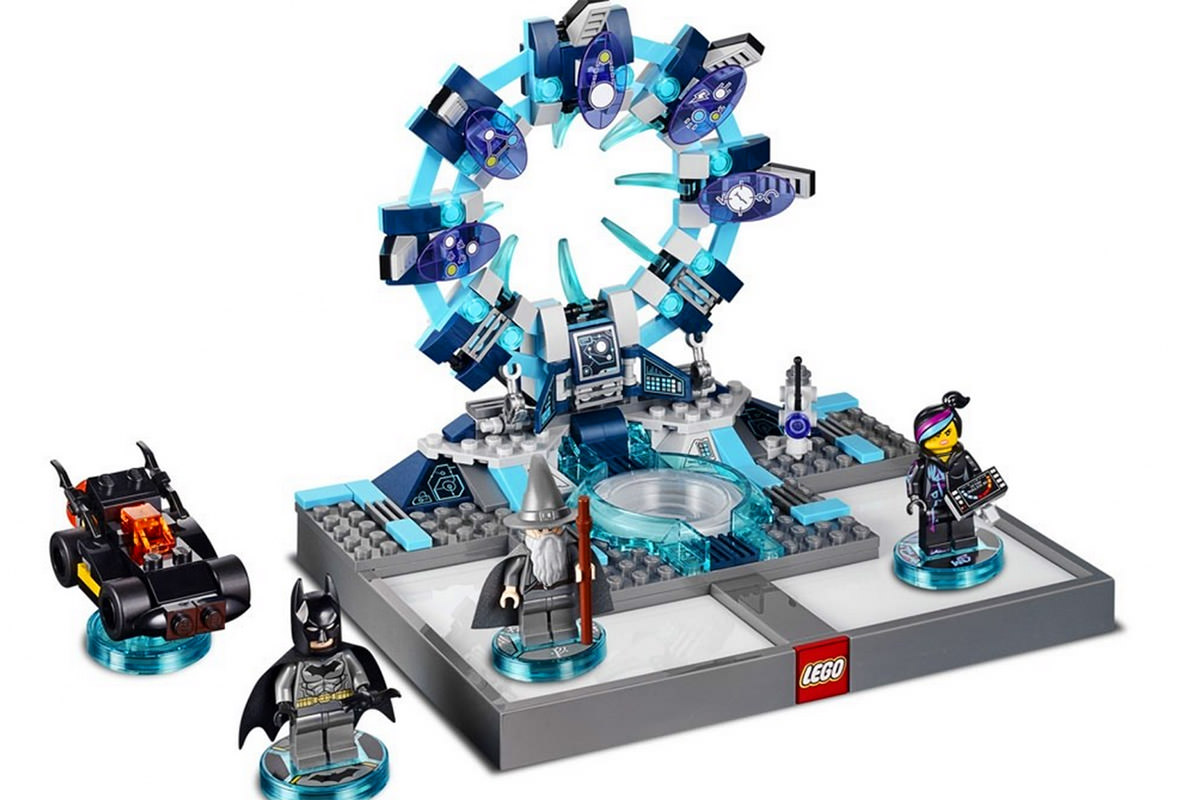 Wish they would have got LEGO Star Wars in the mix before signing off... after Disney Infinity dried up, it seemed a natural.

• Get Help! The reviews for Thor: Ragnarok have been stellar. And with each new clip released, I just want to see it more...
Cannot. Wait.

• Lucifer! Right now there's a lot of good television going on. In addition to The Good Place, which is the best show on television right now, we've also got Star Trek: Discovery, The Flash, The Orville, and Supergirl... not to mention some of the indy oddball stuff (like Dirk Gently), which makes it tough for me to keep up with my shows. But that one show I will always make time for? Lucifer!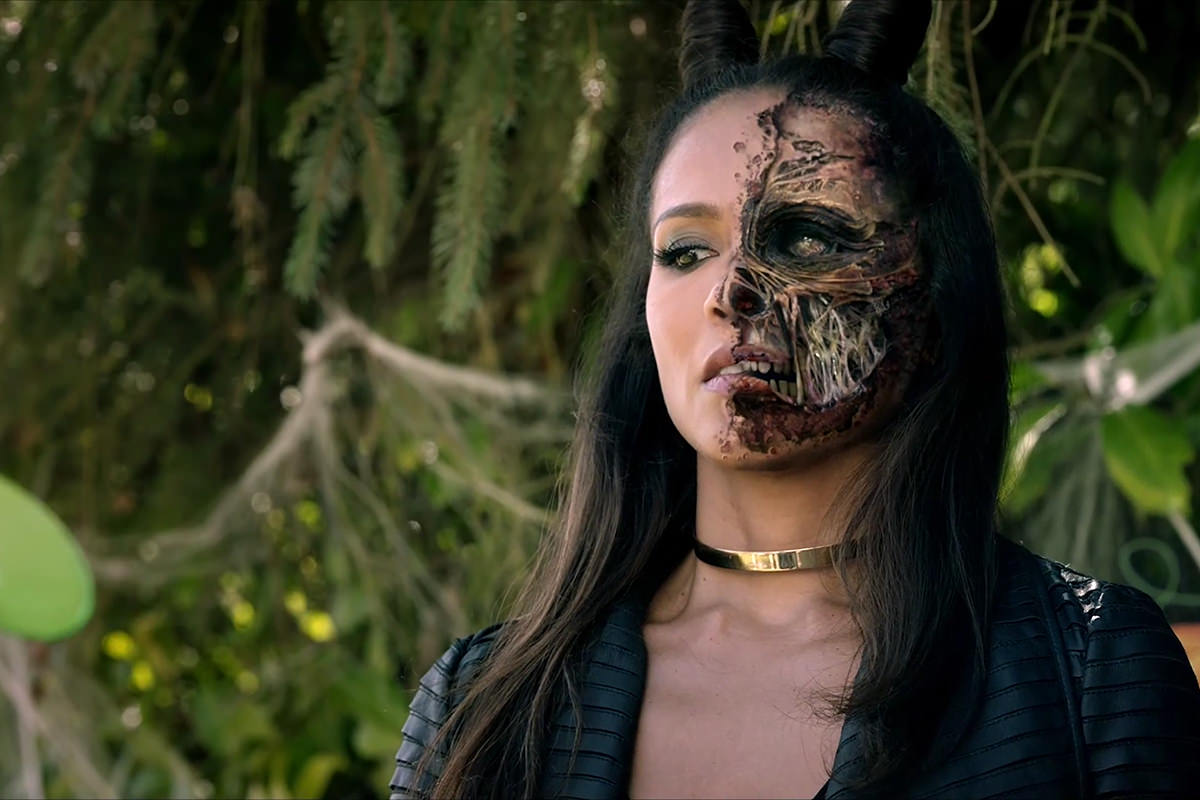 Last season was fantastic because "Mom" came to visit, which led to some interesting directions for the show. Now they seem to be focusing on fleshing out secondary characters instead of bringing in new ones, and I couldn't be happier. Maze is probably the best character on the show after Lucifer, but has been largely marginalized. But this last episode (S03:E03 Mr. and Mrs. Mazikeen Smith) puts her in the spotlight and the results are so amazing I find myself wishing they would spin her off into her own show. If you're not watching, you really should be.

• Jack! Another show I've been very much enjoying has been the revival of Will & Grace. Though I strongly dislike the two main characters, secondary characters Jack and Karen always seem to salvage the show. The latest episode (S09:E04 Grandpa Jack) is no exception. Jack, who discovered he had a son (thanks to a sperm bank "donation") gets an even bigger surprise when he discovers his son had a son, so he's now a grandpa!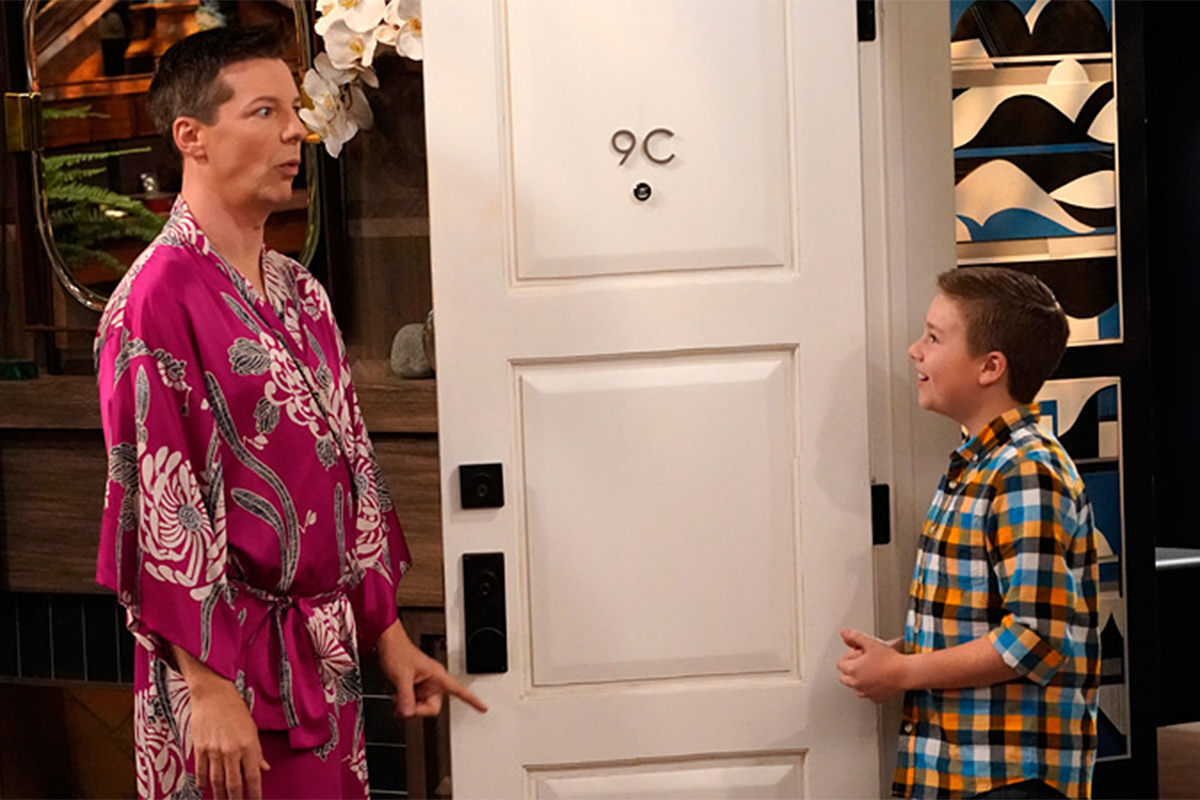 I will not spoil the story except to say... it's both hysterically funny and emotionally devastating at the same time. And it has two guest appearances that are absolute gold. When they restarted the show, I was hoping that we'd see Jack's son again. I never expected that his story would be this good. Well worth a look.

• Decor! When I moved into my home, I noticed that the previous owner had left a lot of decor scattered about. None of it was too my taste, so I made it my mission to toss it all out. The only thing left is a lion head above my doorbell and a weird dried flowers plaque with hooks I use for my keys and hats. The plaque was useful, but I vowed to replace it when I found something better... I never did. The lion I was going to ditch when it was removed for painting... but I ended up putting it back. Don't know why. I kinda like him, I guess...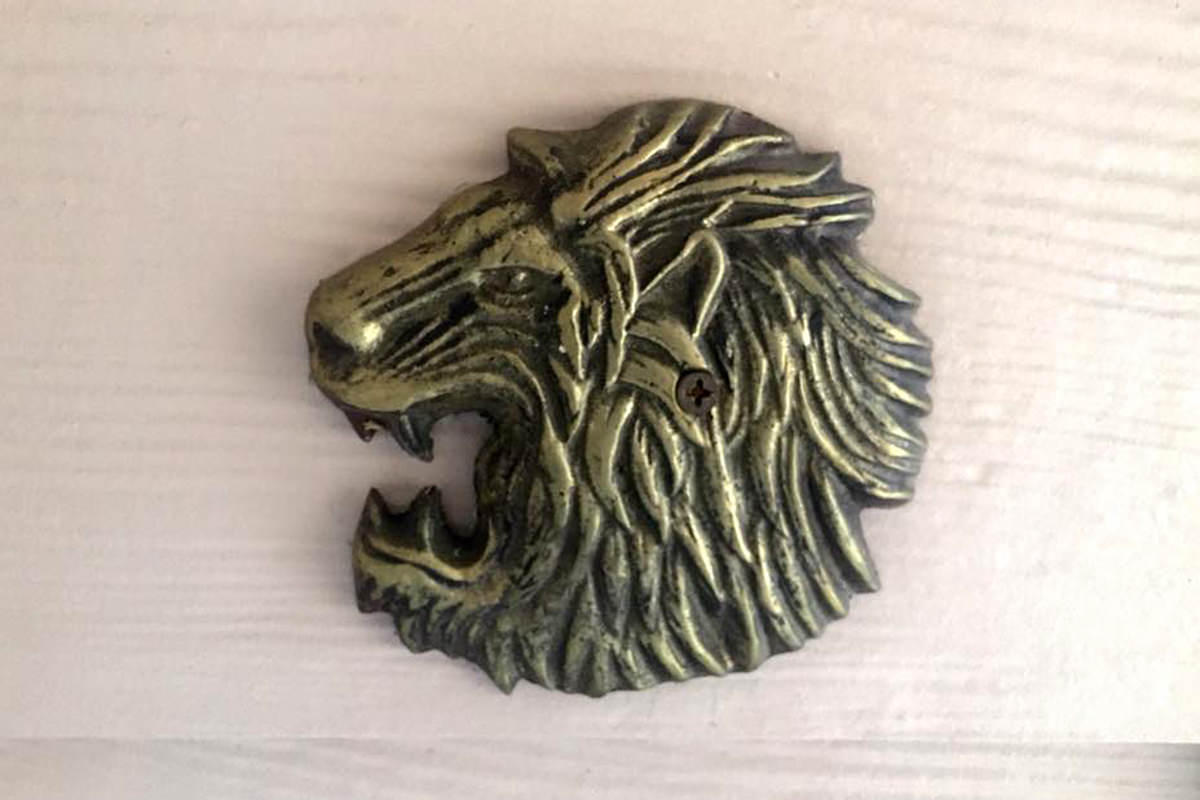 I suppose one of these days I really should go shopping to find a replacement for my key hooks.

And... Sunday is over. So too are the bullets.
Tags:
Bullet Sunday
,
Cats
,
LEGO Dimensions
,
Movies
,
Star Trek
,
Television
,
The Good Place
,
Thor
Categories:
Bullet Sunday 2017
,
Cats 2017
,
LEGO
,
Movies 2017
,
Television 2017
—
Click To It:
Permalink
—
0 Comments: Click To Add Yours!