Posted on January 13th, 2017

Many years ago (I'm thinking 1998), while I was at a Star Trek convention (yes, I know)... they had a roundup of Trek news you had to sit through before William Shatner (or whomever it was) took the stage. The guy that was reading the news was kind of an asshole, but the internet wasn't what it is now*, so this is how you got the TV gossip of the day. Eventually the guy started talking about the upcoming new series... Star Trek: Deep Space Nine. He then announced that Michelle Forbes, who played Ensign Ro on Star Trek: The Next Generation, had declined to be a part of DS9. This was kind of shocking to hear, because Ensign Ro was Bajoran and the space station was next to Bajor. Ro was, presumably, the lynchpin of the series.
And that's when the news guy said "Big mistake, Michelle. Big mistake. Deep Space Nine is going to be huge. And you missed out."
I remember sitting in the audience thinking "How the fuck does he know Michelle Forbes was making a mistake? Maybe playing the same character over and over isn't something she wants to do. Maybe she found something she enjoys more than acting? Did you even think to ask Forbes why she decided not to join the show?"
But of course they didn't. Creation (the company behind the conventions) made their bread and butter off of Star Trek, so it was easier to just blindly bash anything that was a threat to their cash cow. Michele Forbes had turned her back on Trek, so Creation was turning their back on her.
At least until she agreed to speak at one of their conventions, I'm assuming.
I was reminded of all this after I fell down a Wikipedia rabbit hole and ran across this response from an interview with... Michelle Forbes...
"There were all sorts of rumors about why I didn't take [the DS9 role] and that I was quite arrogant about the whole thing. It wasn't that at all. It was, again, about wanting variety in my career. If I'd gone on to do DS9, I might not have had the variety I've been lucky to have in my career. That's not to say I wasn't grateful for the opportunity; I genuinely was. However, I had to make a choice that felt right for me, which was a difficult one, especially as a young actor being offered a steady job." —TV Zone Magazine, January 2005
So... what people saw as a massive mistake doesn't sound like it turned out to be much of a mistake at all.
Sometimes the easy and obvious road isn't always the best journey to take.
Which is quite the important life lesson.
Thanks, internet!
*Yeah, that's putting it mildly. This is what the internet was like in 1998...
Posted on January 6th, 2017

I can never quite figure out whether I am more of a Star Trek fan or Star Wars fan. It's probably I love them both equally. One big difference is that there's little debate on how the Star Wars films should be ranked. Empire is the best, the original is next, and everything that followed was total shit until Force Awakens kinda made things good again.
With Star Trek it's a radically different situation. Since I'm old enough to be an original series fan, my picks skew towards Kirk & Co. — while Trek fans that came late to the game tend to gravitate towards Next Generation.
With that in mind, here we go...
Star Trek II: The Wrath of Khan The gold standard for Star Trek films. A beloved villain, plenty of action, smart humor, a great story with lots of memorable moments, and a shock ending that rocked the sci-fi universe. On top of that, the special effects were fantastic. But my favorite thing about the film was the dialogue, which was written and performed so beautifully. Weather it's quiet moments of reflection or Khan's unhinged rants... it's a delicious feast for longtime Star Trek fans from beginning to end.
Star Trek IV: The Voyage Home A great story built around a great idea is all you really need for a fantastic Star Trek film... everything else will work itself out. But The Voyage Home went beyond that by giving fans a time travel story packed with some of the funniest moments in Trek history. The end result is just a plain fun movie with appeal outside of the franchise's fan-base.
Star Trek The potential for disaster in rebooting the franchise was huge, but JJ Abrams reboot got so many things right... even if it bathed all of them in an ungodly amount of stupid fucking lens flare. The casting was note-perfect... especially with Karl Urban channeling DeForest Kelley as Dr. McCoy. We got a good story as well, packed to the rafters with excellent action and special effects. Using rogue Romulans as bad guys wasn't exactly inspired, but it worked. Overall? A very good start. Or re-start, as it were.
Star Trek VI: The Undiscovered Country This was a terrific Star Trek adventure, even if there were hiccups along the way. But, more importantly, it was a good send-off for the original series characters (thank heavens it didn't end with the hot mess that was Star Trek V). That the film also built a bridge to The Next Generation without shitting all over itself was just the icing on the cake.
Star Trek Beyond It may have gone off the rails a few times and had an overly-complicated ending... but it was still a lot of fun to watch because there was plenty of action and "Star Trek magic" to keep things moving. A nice recovery in the reboot universe after being disappointed with Into Darkness.
Star Trek: First Contact The only Nest Generation film I enjoyed, this was a smart, clever outing that moved at a speedy clip and featured one of the best thing to come out of Next Gen: The Borg. But they didn't just leave it at that, they came up with The Borg Queen to make things fresh... and added time travel to make things fun. If only everything that followed was even half this good.
Star Trek Into Darkness Though the reboot sequel had some harsh criticism lobbed its way, I actually enjoyed it. Would I have rather see something different than a re-telling of the best Star Trek film on this list? Sure. But it was entertaining to the end, and that's more than you can say than many films on this list.
Star Trek: The Motion Picture Yes, it was unbearably long, drawn-out, and even boring in spots, but it was the first film in the franchise and there was a lot to love, even if just the chance to see all the characters again. And I still think the story concept is one of the best to come out of Trek canon. It's just that it could have been so much more entertaining with action added to the mix and less pertinent elements dropped.
Star Trek III: The Search for Spock When an entire movie is devoted to rectifying the mistake of killing off Spock, you're sure to get into trouble real fast. If not for the inspired casting of Christopher Lloyd, this movie would be pretty much a loss.
Star Trek: Generations I never understood how anybody could greenlight a script with so many obvious problems, but I'm guessing that they felt the historic mingling of new and old would cover any sin. They were wrong. I didn't think Star Trek could get worse than killing off Captain Kirk in such a lame-ass manner, but all I had to do was wait for the final two movies.
Star Trek: The Final Frontier This movie was a huge waste of time, effort, and money. Surely they could have come up with something better than this to follow The Voyage Home, but no. Instead we got Spock's half-brother in an idiotic quest to find God in the center of the galaxy. Barf.
Star Trek: Nemesis This is a film that could have slayed with its story concept... if only the writers would have had bothered to find a way to make it interesting. Instead we get something that plays out like a forgettable episode of the TV show. They could have at least let the Next Generation crew go out on a high note after the previous disaster (see below), but instead we got this mess.
Star Trek: Insurrection So awful I don't even know where to begin. This was like a very long, boring, and badly-written episode of Next Generation but with less scope and precious little genuine humor.
And next up? Star Trek: Discovery. I had high hopes when it was announced that Bryan Fuller was at the helm. Then became worried when it was announced he had stepped away. But, still... it's Star Trek, so I'll be watching.
Posted on May 23rd, 2016

It wasn't that I didn't like Star Trek Into Darkness... it's just that any movie which attempts to remake the best of the best Original Series films (namely: Star Trek II: The Wrath of Khan) is doomed to fail. I spent most of the film remembering back to the original instead of focusing on what was in front of me.
Ultimately I enjoyed, Into Darkness, but left the theater thinking "Why in the hell couldn't they come up with their own story instead of recycling what's already been done?
Lucky for all of us, it looks like they're back on Trek...
I will be very interested in seeing how this shakes out.
Posted on April 4th, 2015

I am a massive Star Trek fan.
If you were to look up "trekkie" in the dictionary, there's a photo of me making the Vulcon hand-salute.
Alas, I never cared for what followed the original series. Star Trek: The Next Generation was okay, I guess, but future viewings revealed that it was my thirst for new Trek that allowed me to tolerate it in the beginning. Star Trek: Deep Space Nice was about the most boring show on earth, featuring a non-shape-changing shape changer and stories that rarely went anywhere. And don't get me started on Star Trek: Voyager, which was near-agonizing in its banality. I pretty much gave up on all the spin-offs after a season or so. Everything in the future of the Star Trek future was way too sanitized and not at all Trek-like.
And then came Star Trek: Enterprise...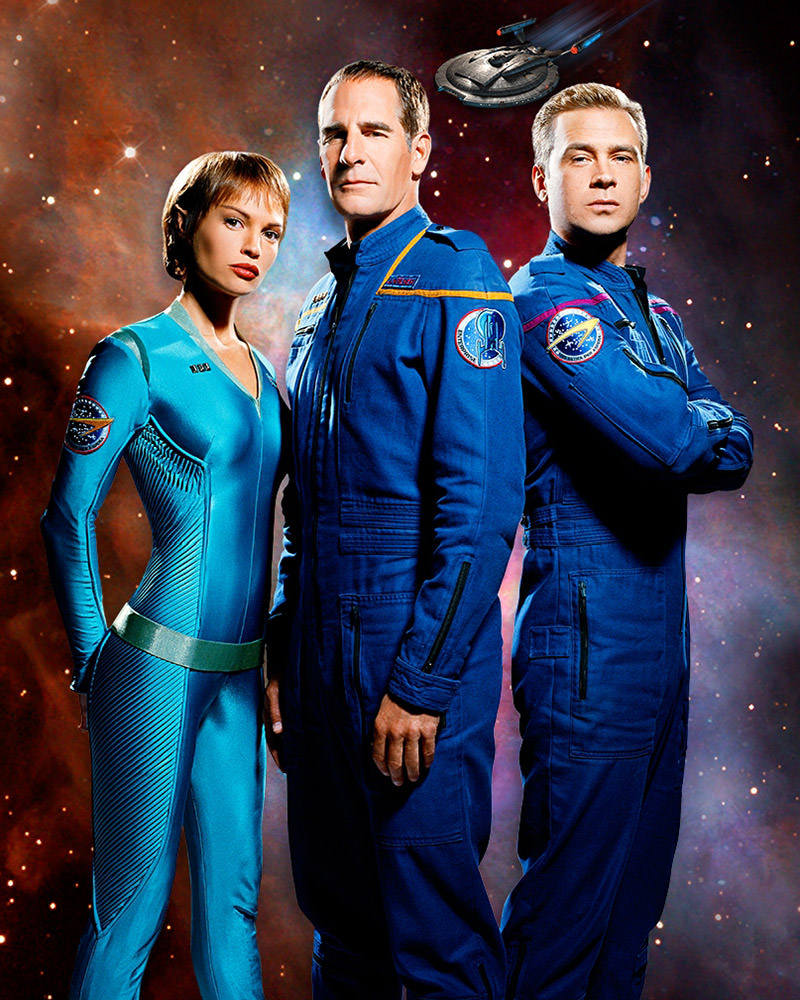 I admit to having very high hopes for the show. Scott Bakula seemed the perfect choice for captain, and the idea of setting the show before the original Star Trek hinted at a more adventure-filled, gritty series. And, indeed, it did end up being leagues less clinical and sterile than the three incarnations that preceded it.
Also... Jolene Blalock as Vulcan Chief Science Officer T'Pol...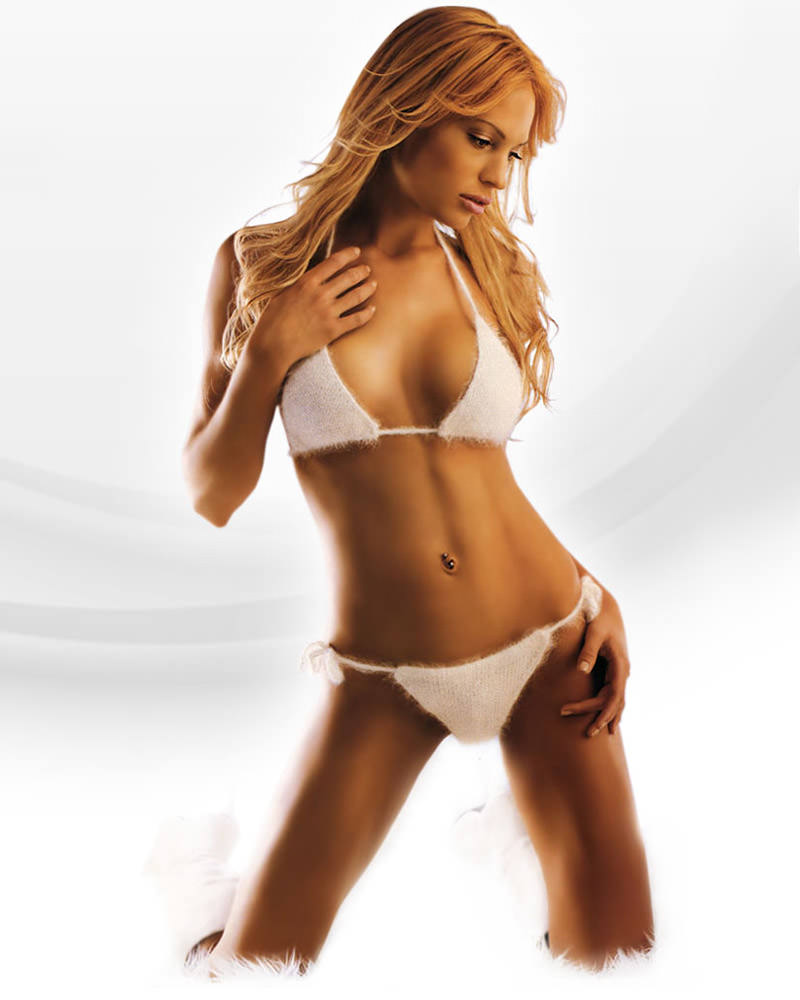 Enterprise started off okay, but quickly slid into utter stupidity with its overreaching "Temporal Cold War" plotline that shackled the show to shitty stories that over-complicated everything. I was ready to give up after the first season, but the second episode of the second season, Carbon Creek, was so great that I decided to hang on.
It didn't last. A few episodes later and I stopped watching completely. I gave Enterprise another try when it was renewed for a third season, but the whole Xindi/Expanse storyline was worse than the "Temporal Cold War" crap, so I bolted for good.
Fast forward to last month.
A friend mentioned that they had been re-watching Deep Space Nine and had finally made it to the evil "Mirror Universe" episode that was their favorite. Since I never got past the first season, I was intrigued. I loved the "Mirror Universe" episode of the original series, and didn't realize it had been revisited...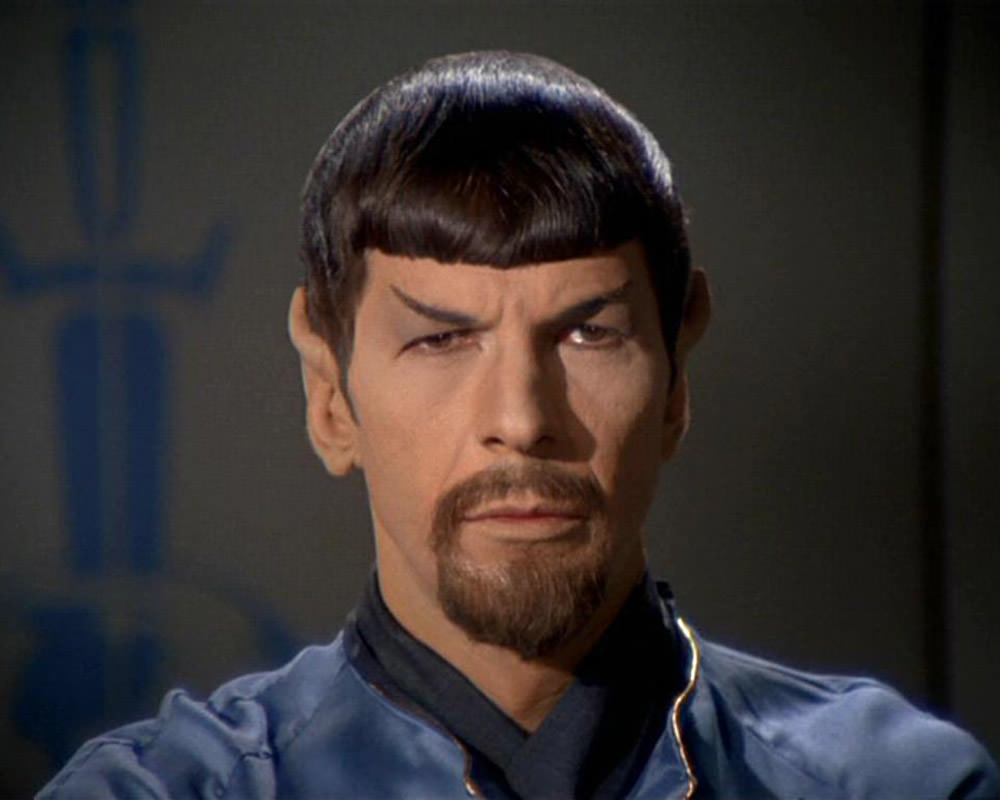 So I watched the episode. After which I watched the follow-up DS9 "Mirror Universe" episodes as well.
Then my friend gave me a list of other DS9 episodes he thought I'd like... including an amazing one called The Visitor. Turns out once you ditch the crap episodes there's some gold in them thar hills.
And then my friend dropped another bombshell... "Did you know there were "Mirror Universe" episodes of Enterprise as well?" No I did not. I never watched any of the fourth season. But I signed up for a free week of CBS Streaming so I could check it out.
Only to discover that the fourth season of Star Trek: Enterprise is pretty darn amazing. Absolutely some of the best Trek I've seen since the series began.
What in the hell happened?
From what I can tell, they ditched Rick Berman and Brannon Braga as show-runners and replaced them with somebody who wanted to get back to real Star Trek by acknowledging the best of what had preceded him, but without all the hideous baggage that Berman & Braga had piled on over the previous three Trek shows. His name is Manny Coto, and he completely salvaged the Trek Universe.
Only I never knew about it until now.
So here I am... watching terrific episode after terrific episode of Enterprise Season 4, enjoying Star Trek in a way I haven't experienced in years. It's got so many beautiful hooks to the original series that I'm in Trek heaven! Even when they work in stuff from the three spin-off series, it's in service to the original show! How cool is that? It's all such genius!
Until I get to the last episode of the fourth season and the final episode of the entire series titled "These are the Voyages...".
And it is complete and total shit.
Absolutely everything that had been improved over the past 21 episodes to fix the show had been abandoned for something so awful that I wish I had never seen it. Not only did it senselessly kill off a main character for no good reason, it wasn't even an episode of Enterprise... it was yet another fucking pathetic episode of Star Trek: The Next Generation! William Riker and Deanna Troi are the focus of the episode with Enterprise taking place entirely within the holodeck. The whole damn mess was a complete and total "fuck you sideways" to the cast, crew, and everybody working on the show... not to mention all the fans who kept watching.
What in the hell happened?
THEY BROUGHT BACK RICK BERMAN AND BRANNON BRAGA!
Who the fuck were those two fucking in order to get the right to come back to Enterprise in its final minutes to utterly destroy it? I have no clue. But I'm now beyond incensed.
But happy to have seen some new Trek that didn't suck.
Well, it was new to me.
Posted on February 27th, 2015

You will be missed, sir.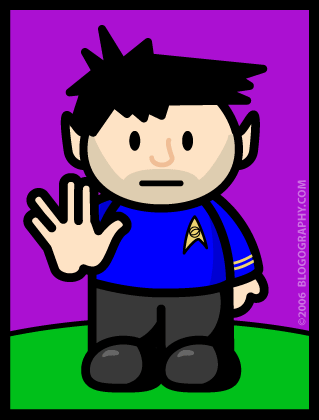 Posted on December 21st, 2014

Don't let that crazy solstice celebration get out of control... because Bullet Sunday starts... now...

• Goodbye! After nine years of being a huge fan of The Colbert Report, I was saddened that the show had to come to the end this past Thursday...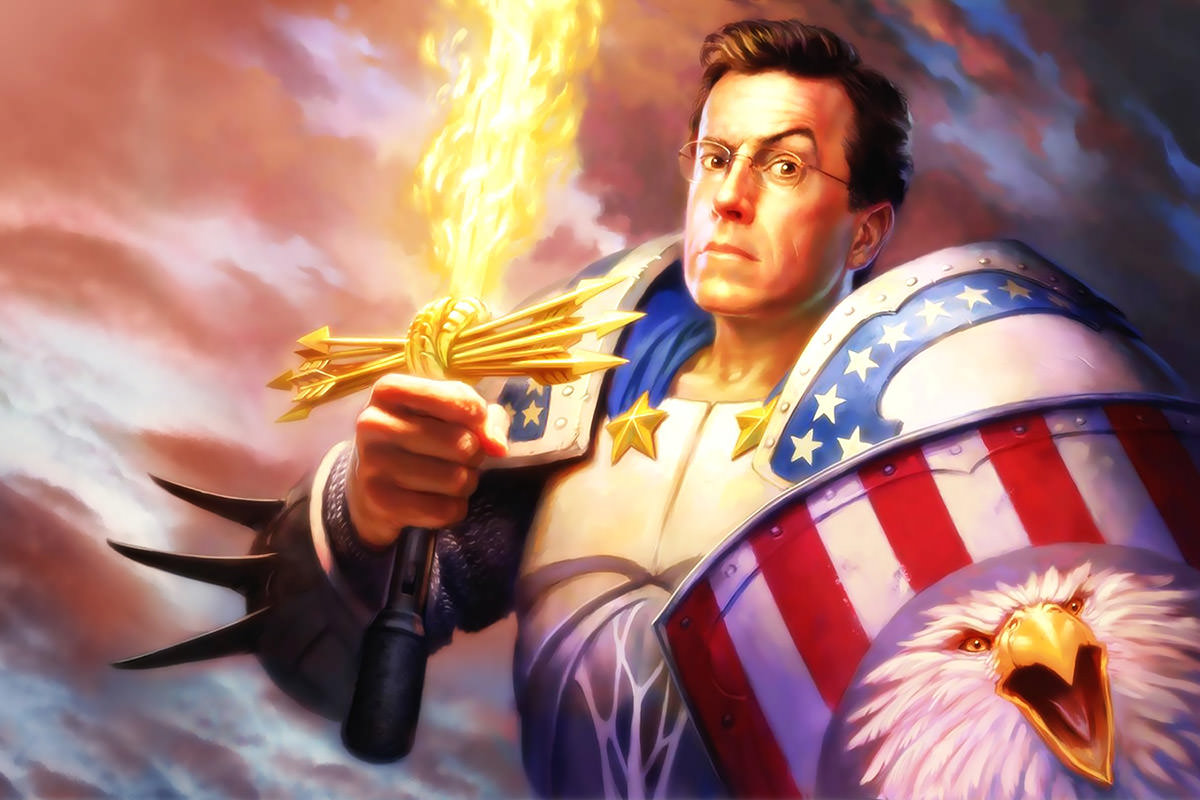 Best of luck to Stephen Colbert when he takes over The Late Show next Spring.

• Primate! It was only a matter of time before we figured out how to translate monkey-speak... and Scientific American says we are there...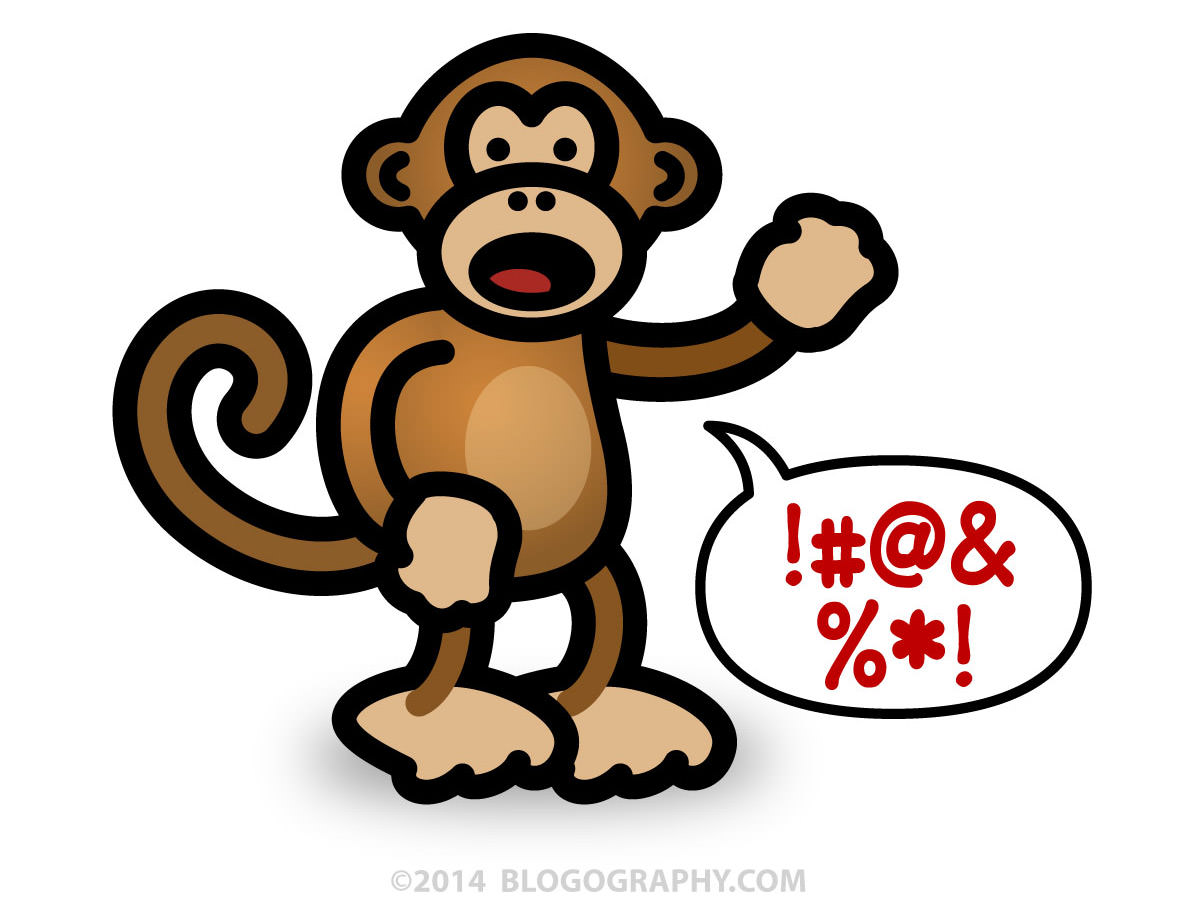 I wonder how you say "GIVE ME THE BANANA AND NOBODY GETS POOP THROWN AT THEIR HEAD!" —?

• Wrench! BEHOLD THE MAJESTY OF SCIENCE!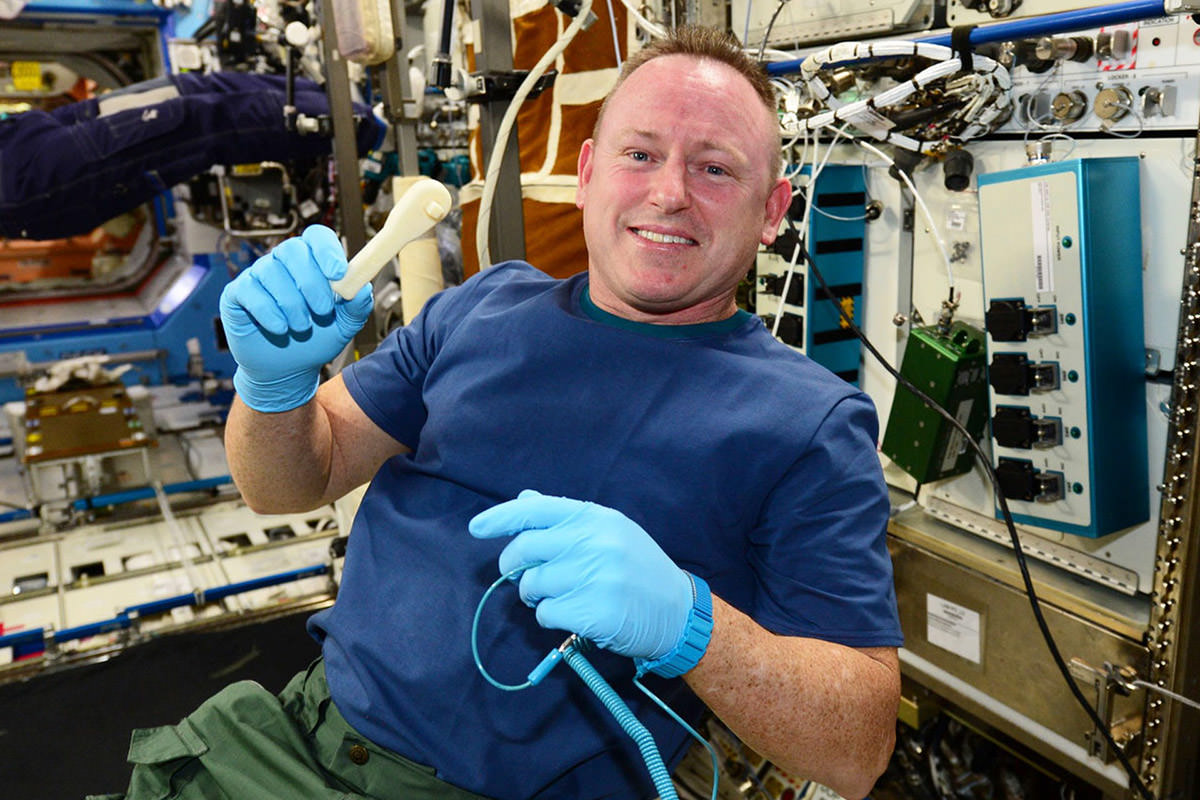 Photo courtesy of NASA.
When the commander of the International Space Station needed a specialty wrench, NASA emailed it to him for printing on the lab's 3D printer. The future is now, people.

• Leia! Just because I want to keep the internet adorable...
"It's actually a pretty good look for her."

• Trek! Over at Playboy they have an article that ranks ALL THE STAR TREK! And that includes the animated episodes! For the Star Trek fan, it is must-read material. I agree almost completely at the bottom of the list... disagree a little at the top... and disagree a lot with the middle (but I'm not much of a fan of the non TOS episodes, so shoot me)...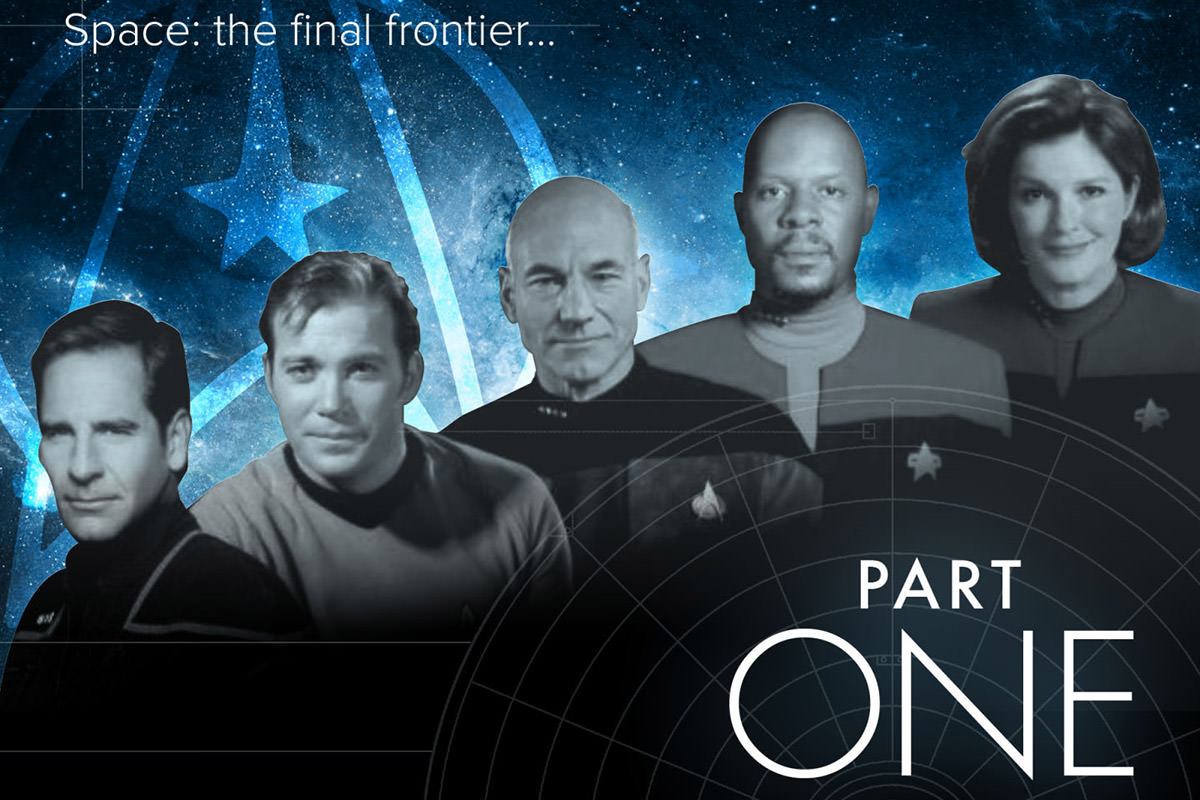 Many of my differences with the list are debatable, but the one episode that just baffles me beyond all reason is the Enterprise episode Carbon Creek at THREE HUNDRED SEVENTY-TWO?!?? WTF?!?

• OBAMA! Thanks to my laptop and the internet, I can work anywhere in the world where I have access to both. But apparently The President of the United States can't work from Hawaii (despite being one of the most well-connected people on earth) since every moron with a lifeline to FOX "News" is shitting all over him for spending the holidays away from the White House during the "North Korean Hacking Crisis." Stupid shit like this drives me insane. What... is the president's desk MAGICAL and he loses all his "Leader of the Free World Powers" whenever he's away from it? Hackers IN NORTH KOREA can run the film industry from half a world away, but The President of the United States can't gather information for a response because he's back home? Do the idiots who say this moronic crap actually listen to the words coming out of their mouths? Even if President Obama DID cancel his trip, the same dipshits would STILL lambast him because they he'd be "letting the terrorist win" by not keeping to his schedule. The ultimate irony being that a job like "President of the United States" doesn't actually get ANY vacation days, because the world doesn't stop, there's always a crisis somewhere, and your job as president never ends... no matter where you are.

Annnnd... back to your solstice celebration.
Posted on May 28th, 2013

Do you remember in You're a Good Sport, Charlie Brown where Charlie Brown won Pro Bowl tickets in a bike race but it ended up they couldn't afford to give him the Pro Bowl tickets, so they instead gave him a certificate for five free haircuts? And then Charlie Brown laments that even when he wins he loses because his dad's a barber and he hardly has any hair to cut anyway? Remember that?
That pretty much sums up my entire day.
It got so bad that, on my way back from running errands in town, I swerved off the road to the movie theater just so I could be distracted for a couple hours. I didn't even care what I watched.
Much to my delight, the next film playing was Star Trek Into Darkness. I was planning on waiting to see it in IMAX but, at this point, I just didn't care...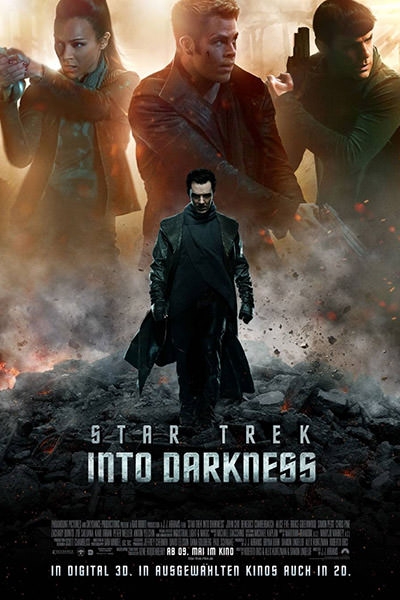 Overall, I thought the movie was excellent. It was action-packed and oh-so-beautiful to look at. This is the first time I can remember watching an effects-laden film where half my brain wasn't analyzing the special effects shots. They were all executed so flawlessly that there was nothing to really analyze. That went a long ways to taking the edge off of some story points that bothered me, and pushed my love of the film to an A rating.
It's impossible to discuss the finer points of Star Trek Into Darkness without spoilers, so I've put my thoughts in an extended entry...
→ Click here to continue reading this entry...