Posted on August 13th, 2023

Don't worry about all my looming deadlines at work, I still have time for you, dear reader... because an all new Bullet Sunday starts... now...

• The Bicycle Thief! All this pupper wanted was some pets... even if it was from a bicycle thief...
I hope that the dog didn't run away. That would be worse than losing a bike because your automated garage door opener (likely) screwed up (it's happened to me).

• Cat Coaster! I can't get enough of this (here's a link in case Instagram is being a dick)...
I wonder if, from the cat's viewpoint, they feel like this is the real deal? And that has me wondering if it's traumatizing. Though I suppose they could alway jump out.

• Virus! Yeah... I'll take all the vaccinations. All of them. SCIENCE, BITCHES!
Even that might be enough to save me, but at least I can say I tried.

• Strange New Gorn! Despite a bit of a continuity problem when it comes to the Gorn, the second season finale for Star Trek: Strange New Worlds was incredible...
My mind is still boggling at the thought that this is my favorite Star Trek now. I never, ever thought that anything would eclipse the original series for me.

• Florida? The repugnant shit going on in Florida to teach kids that slavery was a good thing because enslaved people learned "job skills" that could be used after emancipation can be easily refuted. But this gentleman vividly illustrates why it's a bullshit concept that doesn't deserve any consideration (here's a link in case TikTok is being a dick)...
Fuck FOX "News" and their white suprematist agenda forever.

• Rao No! Well, shit. Campbell's Soup bought Rao's Homemade sauces. Guess we can kiss that brand goodbye. Like every other great brand that gets bought by a mega-corp, Campbell's is most certainly going to fuck up the recipe with cheaper ingredients so they can squeeze more money out of it. The way Kraft fucked up Boca Burger is still very fresh in my mind. It was good while it lasted, I guess.
If there's one thing you can count on, it's that companies with billions of dollars to throw around will ruin the brands they absorb, despite them always saying "We won't change a thing!" Because do you know how many times this has been promised? Current CEO of Campbell's says "WE WON'T CHANGE THE RECIPE!!!" But then he gets replaced or fired and the new CEO is all "WE MUST USE CHEAPER INGREDIENTS TO GET MORE PROFITS!" and then it's "WE ARE CHANGING THE RECIPE TO REFLECT CURRENT TRENDS" or some such bullshit. I do not believe it for one second. Not one. This has happened an astronomical number of times with a crazy number of brands. Profits are always the focus of these huge companies. ALWAYS. Maintaining the integrity of Rao's isn't the priority. It's a short game to buy the brand and squeeze as much money out of it as they can before they ruin it. And then they're on to the next beloved brand.

• RUINED!!! I had to step away from my TikTok "For You Page" for a while, because people who "Had their Maui vacation ruined!" or "Had their Maui wedding ruined!" or what the fuck ever were enraging me to entirely new levels. There was a "social media coach" bitching because her 25th birthday to Honolulu was ruined when her flight was cancelled... SO SHE WENT TO MAUI... and took away much needed resources from people trying to survive the fires. I'm amazed... but not surprised at these assholes. This guy says what I've been thinking (here's a link in case TikTok is being a dick)...
Sorry about your vacation... but there are people still missing. Have some perspective for crying out loud.

And that's a wrap on bullets.
Tags:
Bullet Sunday
,
Cats
,
Food
,
Hawaii
,
News
,
Star Trek
,
Television
,
Travel
Categories:
Bullet Sunday 2023
,
Cats 2023
,
Food 2023
,
Television 2023
,
Travel 2022+
—
Click To It:
Permalink
—
1 Comment: Click To Add Yours!
Posted on August 10th, 2023

I did not sleep much last night.
My head was overwhelmed by the fire in Lahaina (which I talked about yesterday), and I kept grabbing my phone off the nightstand to see if there was any news. Which there really wasn't. Just a few minor updates and repeating the same news over and over.
This afternoon more information started to trickle into the newsfeeds. Apparently the fires are either out... or at least contained... and photos of the devastation are being released. It's a sobering sight to see almost the entirety of a city wiped off the map... and profoundly sad to so many, including myself...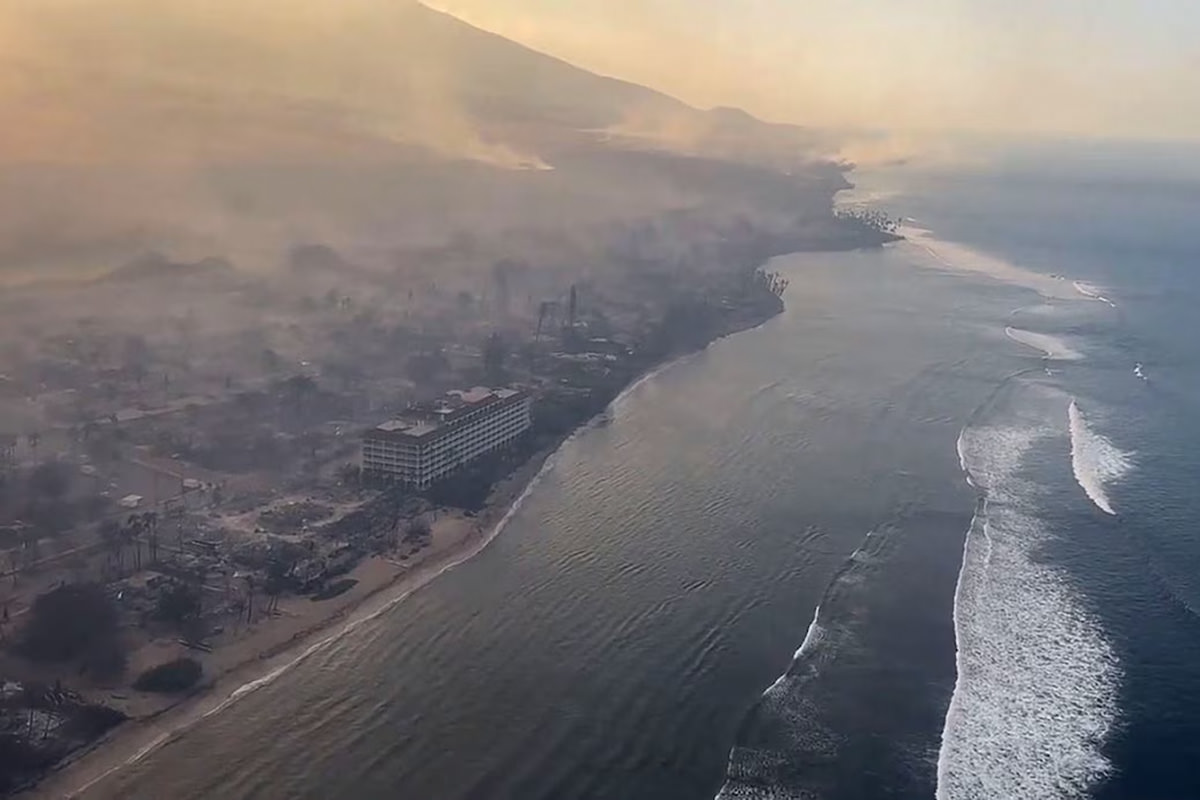 Photo by Richard Olsten/AFP/Getty Images

I had mentioned yesterday how heartbroken I was over the 150-year-old Banyan tree which was brought from India and planted in 1873 when it was only 8-feet tall. Eventually it grew and spread to cover an entire city block.
Miraculously, at least some of it seems to have survived. Whether or not it can actually be revived I have no idea, but it would be amazing if at least part of it can be salvaged and allowed to grow out to its former glory...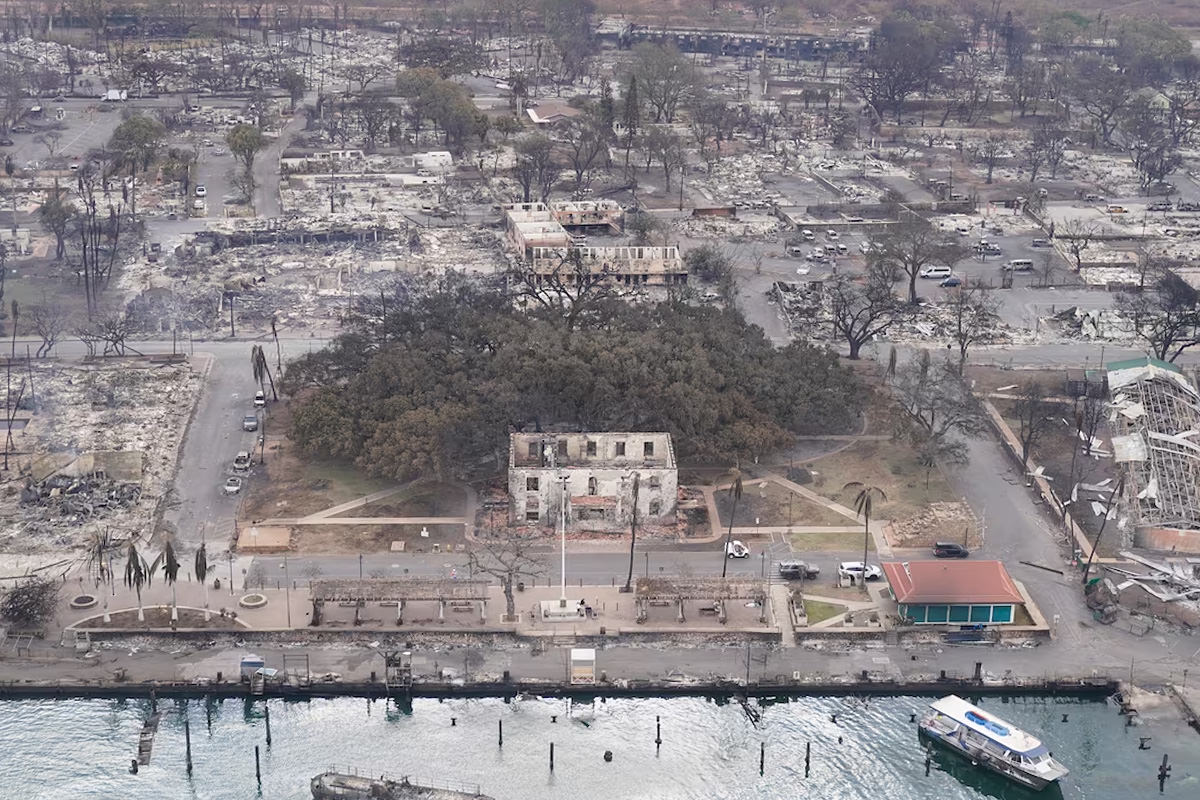 Photo by Rick Bowmer/AP
Down on the street, things look much more grim for the poor thing, but people have come forward to say that banyan trees are tough to kill, so nobody should be giving up hope just yet...

Photo by Patrick T. Fallon/AFP/Getty Images
I dunno if I'll sleep any better tonight... but at least there's a little hope to cling to, and that ain't nothin'.
Posted on August 9th, 2023

I'm just gutted today.
This morning when I woke up at 5:30am I had a lot of emails with a lot of work attached to them. I set to the tasks at hand and only stopped long enough to feed the cats at 7:00am. 49 minutes later, I got a text telling me that Lahaina, Maui, Hawaii was on fire. And not just a little on fire... a lot on fire. The flames had started to invade downtown along Front Street, and many of the historic buildings were being destroyed.
The news only got worse as the day went on.
The first time I visited Lahaina was in 1987 with friends...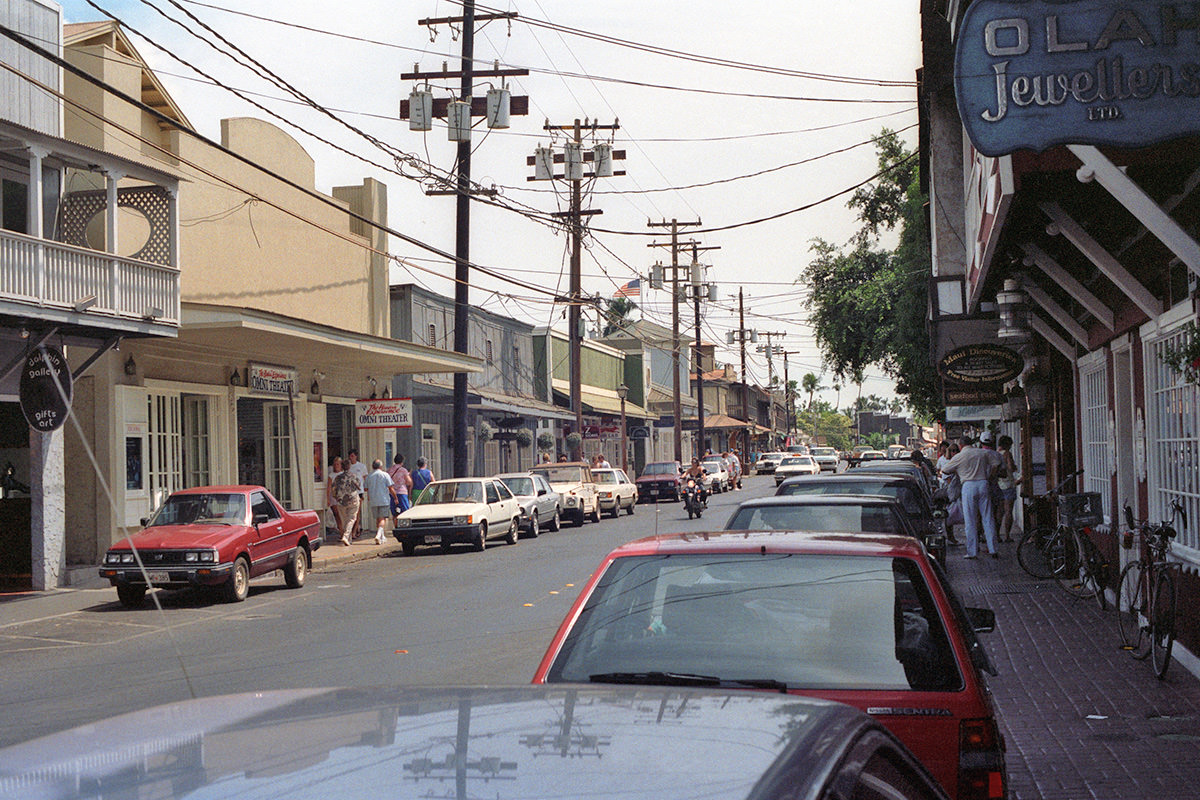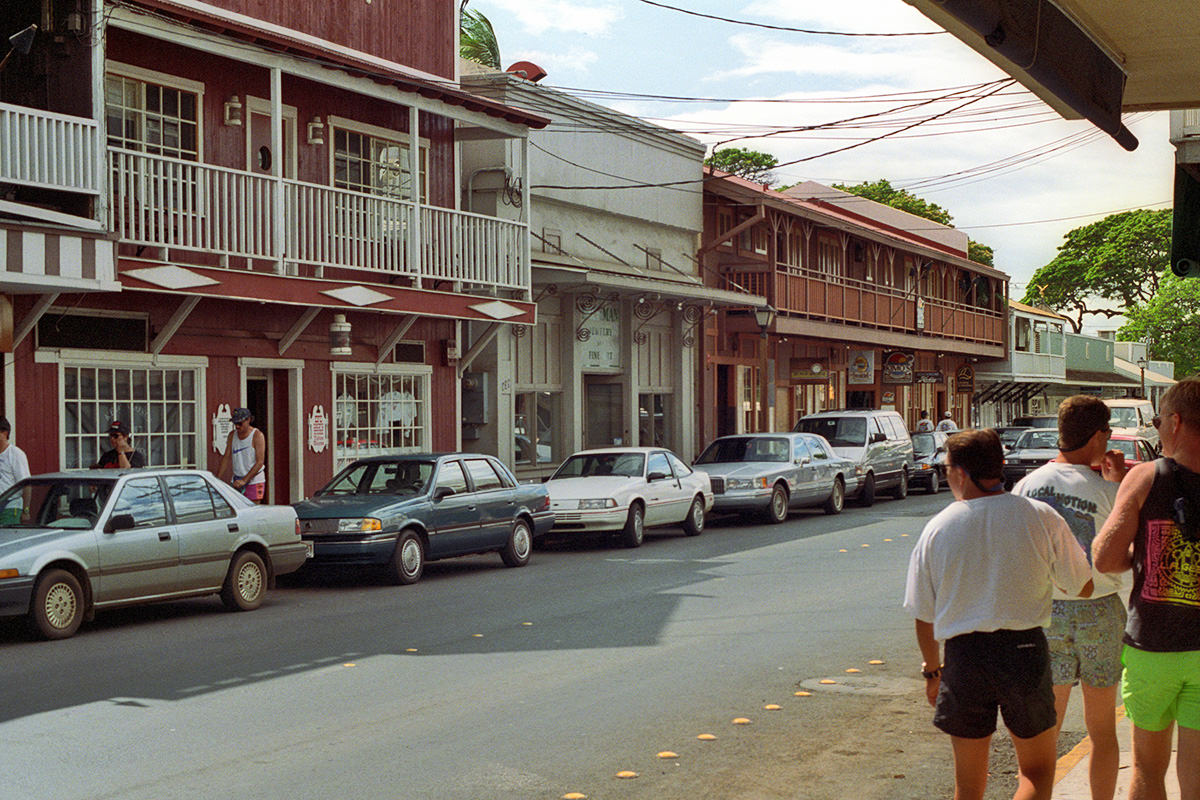 And, up until it caught fire, it never changed that much.
Sure, over the years different businesses have come and gone from the city. Including "Longhi's"... an Italian restaurant with a verbal menu that I loved (and was very sad to have seen closed). And the first Hard Rock Cafe I've ever been to (and was also very sad to have seen closed)...
But, by and large, the one thing you could count on is that Lahaina would be much as you remembered it. I was trying to count up how many times I've been to Maui, and I think it ended up being eleven or twelve times. And I walked down Front Street of Old Lahaina Town at least once every trip. It was a tourist trap for sure, but the restaurants and galleries and shops kept taking me back.
I have a lot of great memories with my friends from the city. And some great memories with my mom as well (I took her along on a couple business trips to Honolulu where we diverted to Maui for a quick vacation). She love poking around Lahaina... and loved eating at "Cheeseburgers in Paradise"...
And I'm trying to wrap my ahead around the fact that it's likely all gone. The historic buildings. The many homes. The shops. The restaurants. The galleries. All of it. And that's really difficult for me to accept.
But it's more than that.
Lahaina is home to a massive banyan tree... one of the largest in the United States. It was brought to Lahaina from India in 1873 and just kept growing and growing. Which means it's been a fixture in the city for 150 years...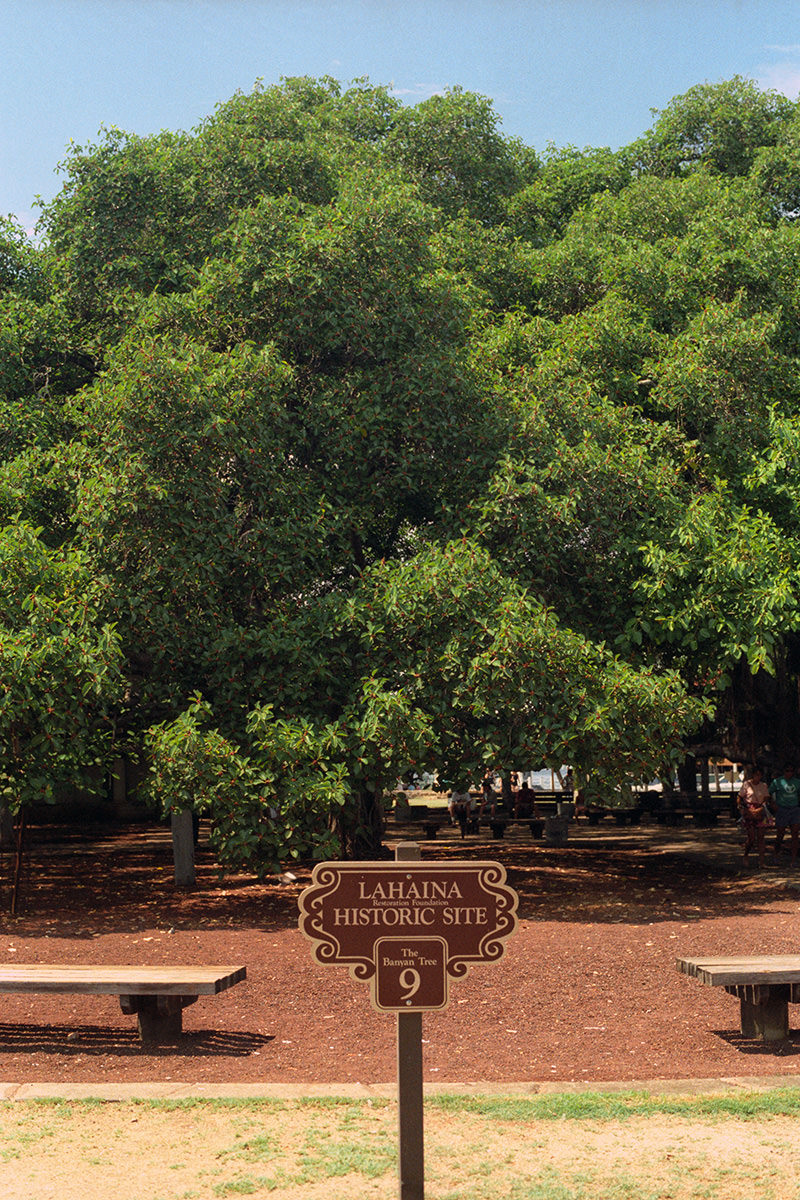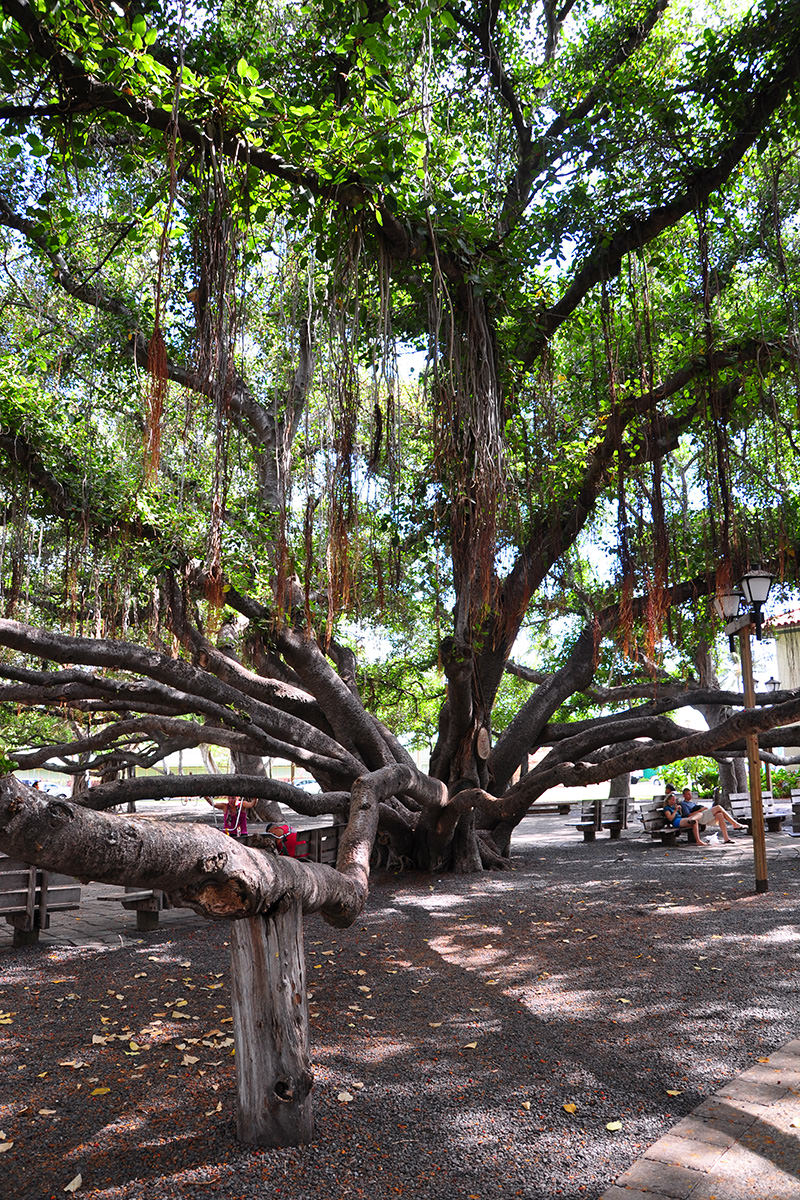 Survived 150 years, and is likely gone. Just gone.
I've studied photos of the devastation, but either the tree has been utterly wiped from existence or I'm looking in the wrong place. But, in my defense, it's almost impossible to know what I'm looking at despite having been to the city over a dozen times.
This is a nightmare scenario. But a bigger nightmare could be to come. When they rebuild the city, are they going to try and recapture the charm and uniqueness of the structures? Or will everything be replaced by a bunch of cookie-cutter buildings, condos, and strip malls that destroy the city again?
Time will tell.
As it always does.
Posted on July 10th, 2023

I don't know what's going on with me. My energy is at an all-time low this week.
Which is to say that I have been watching a lot of YouTube videos. Including the entire back-catalog of Eddy Burback videos. One of which is him and another YouTuber driving to every Rainforest Cafe in North America. Of which there are a lot fewer left than I remember.
It's pretty funny...
And this got me to thinking... how many of these things have I been to? They were never a destination to me. Most time I went to one was because I was in town and noticed it, or (more likely) I was in town to visit a Hard Rock Cafe and it was nearby.
Anyway, here's the list I came up with...
Anaheim, California (Downtown Disney) - CLOSED!
Atlantic City, New Jersey
Bay Lake, Florida (Animal Kingdom)
Bloomington, Minnesota (Mall of America)
Chicago, Illinois - CLOSED!
Costa Mesa, California - CLOSED!
Denver, Colorado - CLOSED!
Gurnee, Illinois
Houston, Texas - CLOSED!
Kowloon, Hong Kong - CLOSED!
Lake Buena Vista, Florida (Disney Springs)
Las Vegas, Nevada
Las Vegas, Nevada (MGM Grand Hotel) - CLOSED!
London, England - CLOSED!
Nashville, Tennessee
Niagara Falls, Ontario, Canada
Philadelphia, Pennsylvania - CLOSED
Sunrise, Florida (Sawgrass Mills)
San Antonio, Texas
San Francisco, California (Fisherman's Wharf) - CLOSED!
Toronto, Ontario (Yorkdale) - CLOSED!
Tukwila, Washington - CLOSED!
Wowzers. Twenty-two? That's a lot.
And I think that I ate something at all of them except the London and Costa Mesa locations. In both of those cases, my time was limited and I had Hard Rocks and Planet Hollywoods to visit.
Priorities.
Posted on July 2nd, 2023

I'm burnt, y'all.
It was the annual Fabulous Fourth Weekend Float for my friends and I. This year our Summer came early, so the creek and river were lower than usual. This made it a little tough to go through spots, but it was still a fun float in the end.
How it started...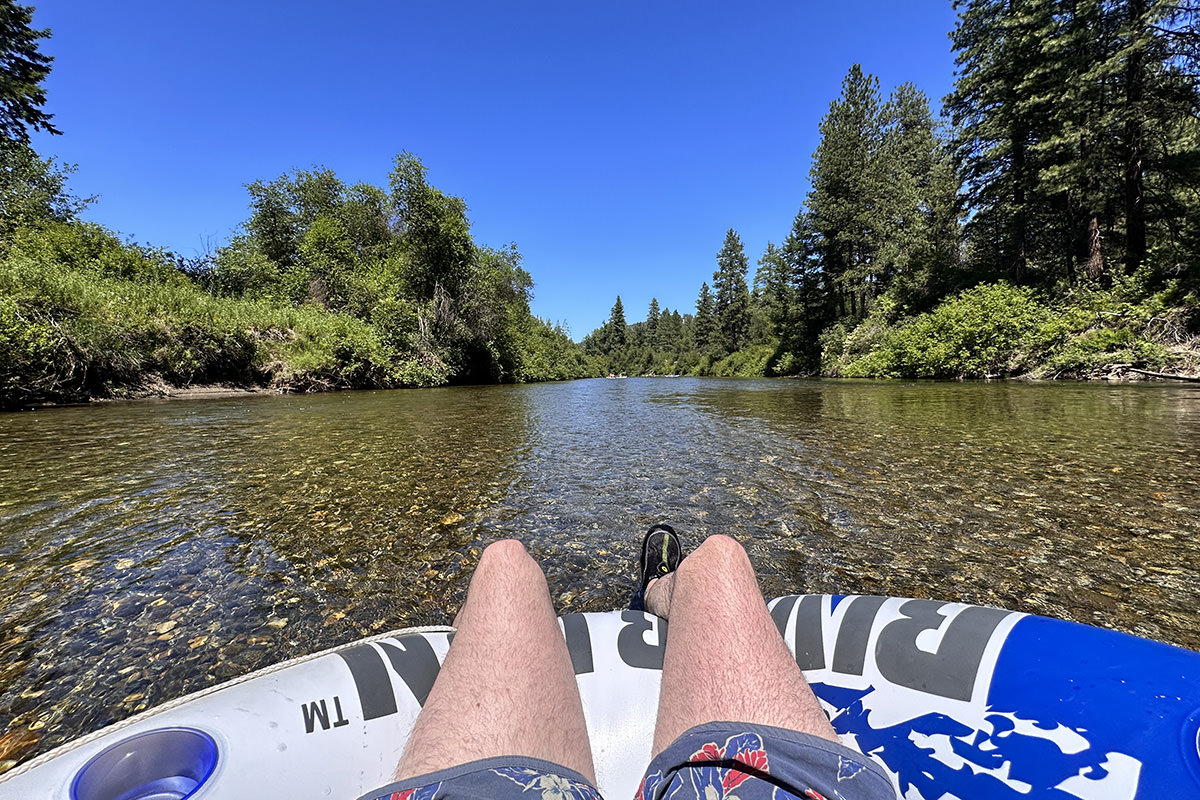 How it ended... Note that I put on two coats of sun screen, but still got royally burnt...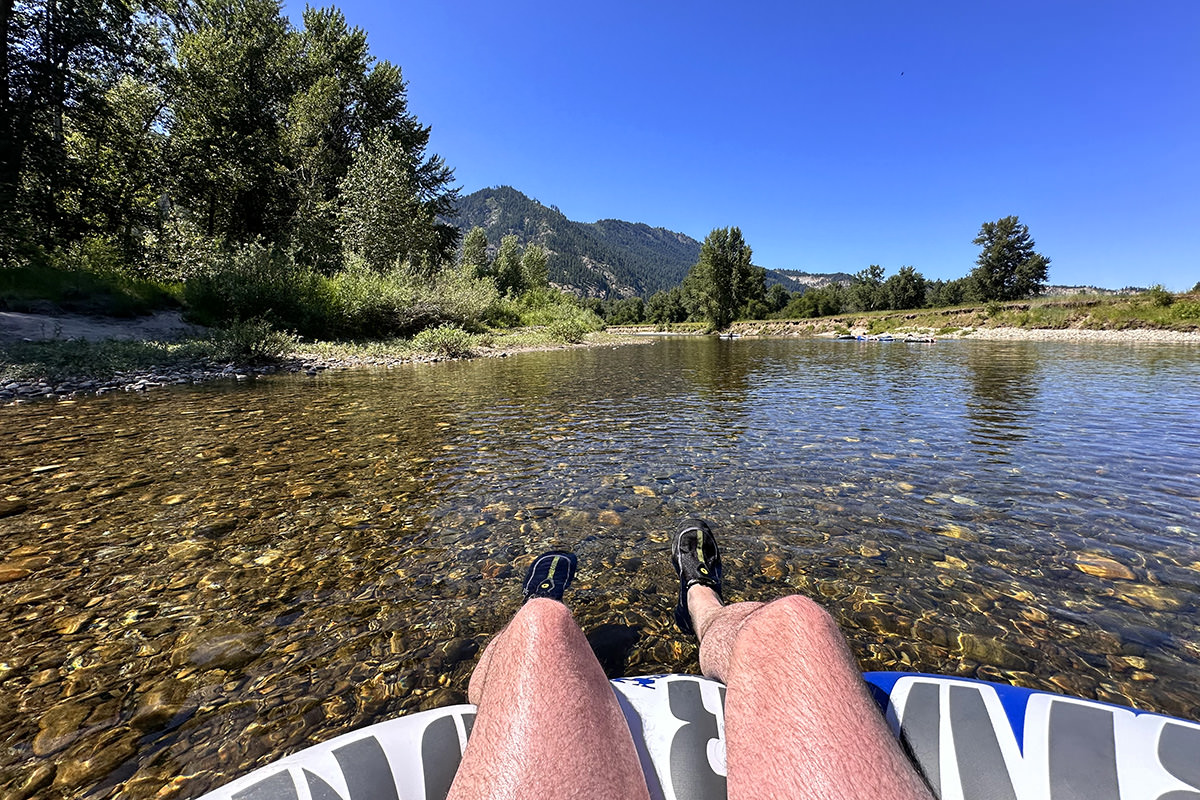 As usual, there were plenty of awesome dogs floating as well. I never get tired of seeing dogs in life preservers...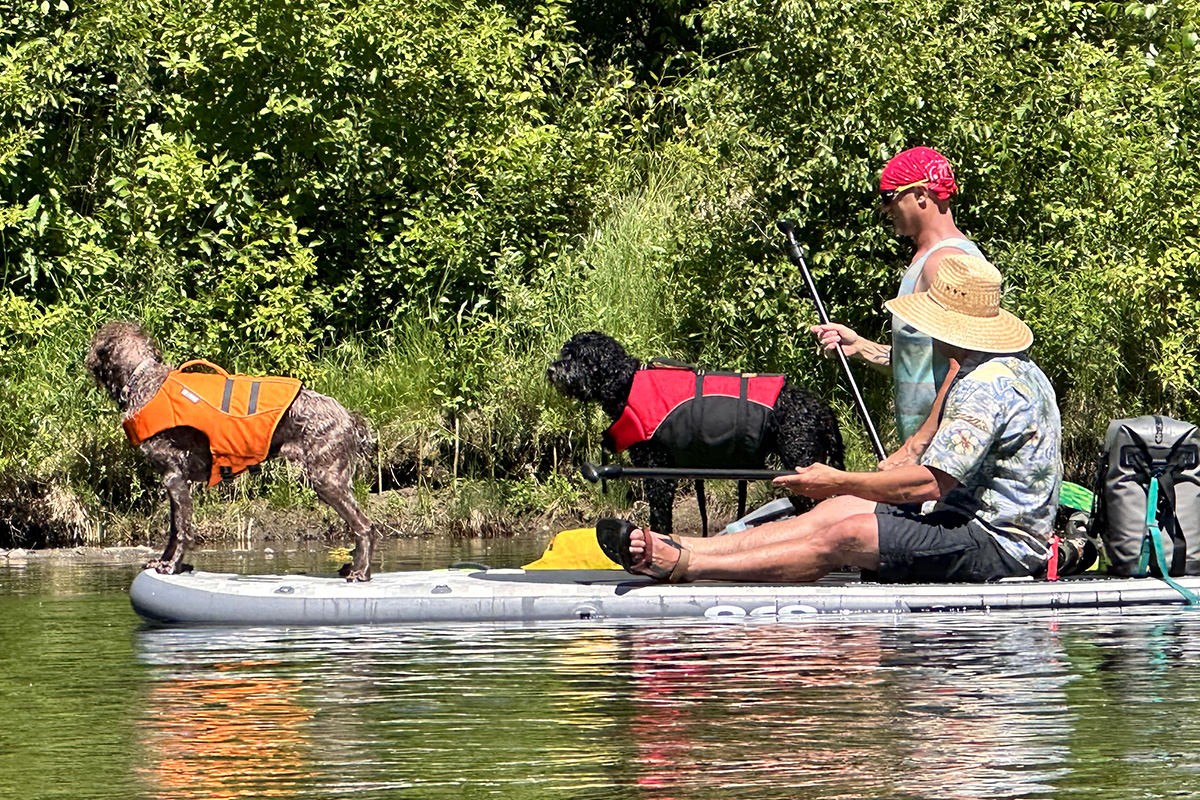 And there were a lot of duckies out too...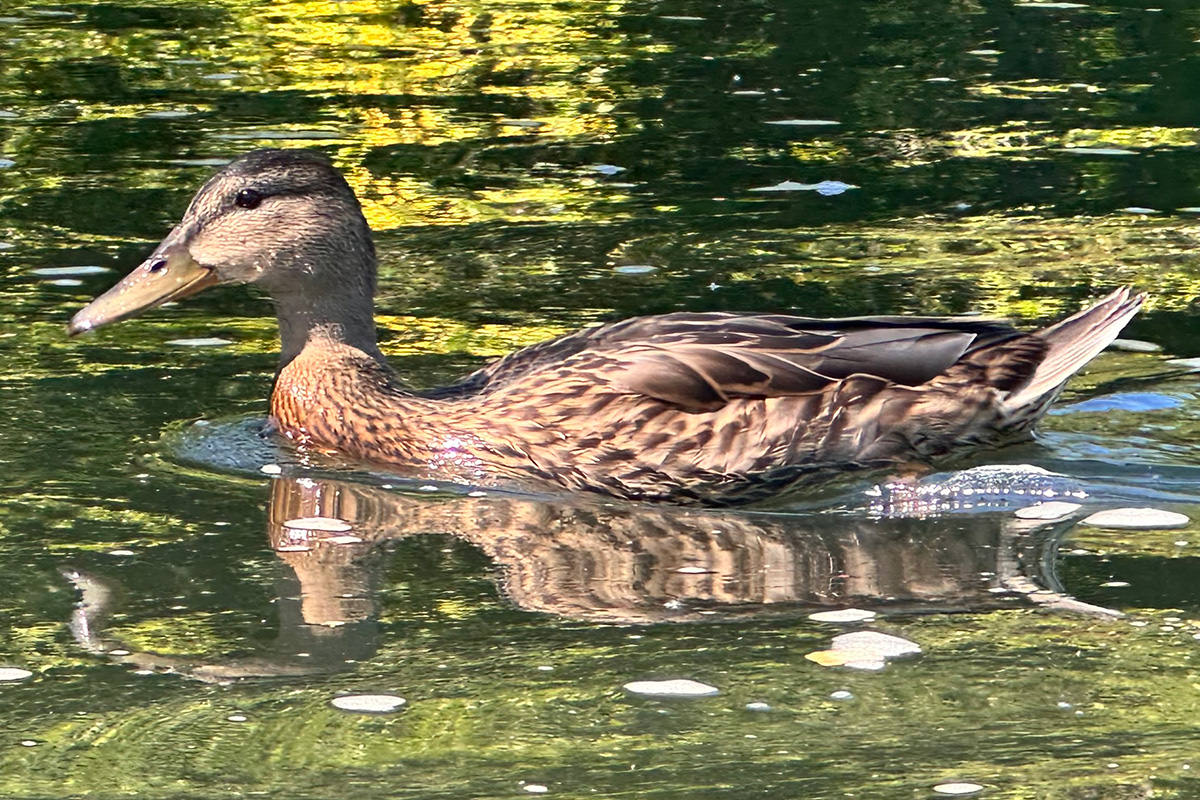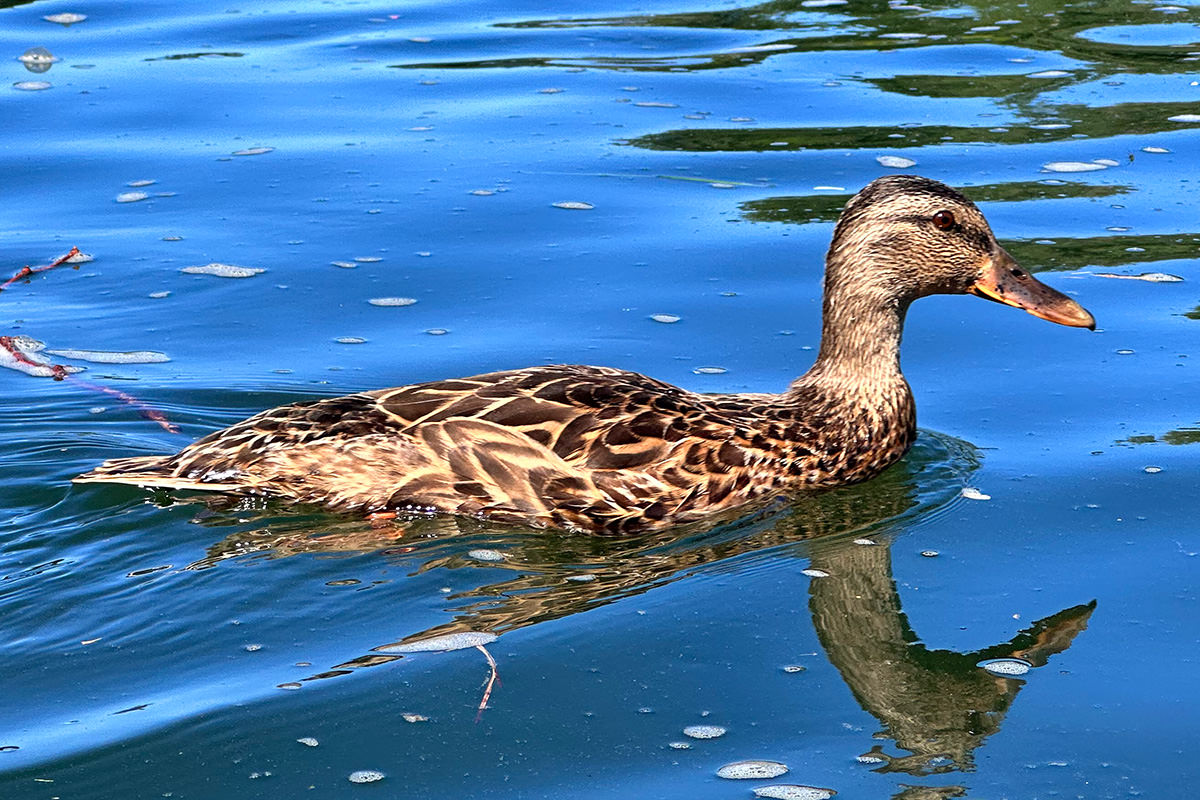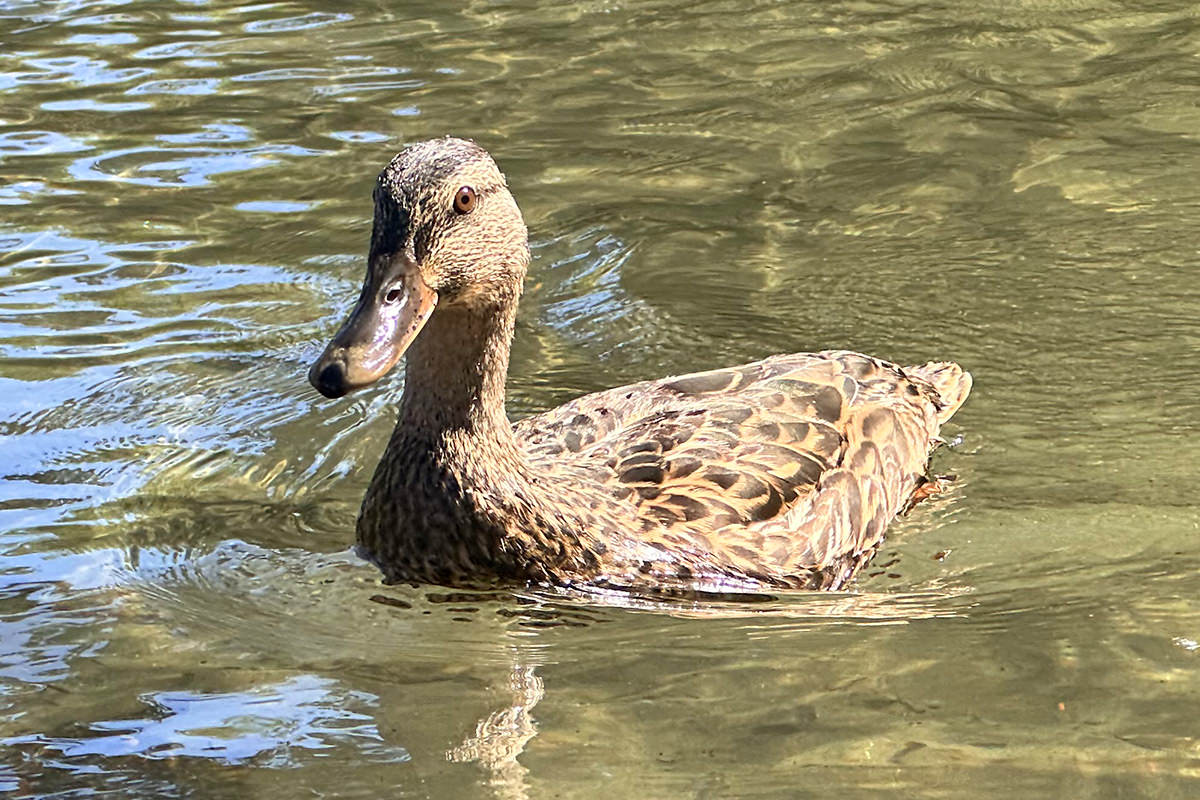 So... yeah! Another great float in the bag. Even though I'm so wiped from being out in the sun that I think I'm good for the year.
Not that it matters much given how low the river is.
Posted on June 11th, 2023

Recovering from being deathly sick has never been more fun... because an all new Bullet Sunday starts... now...

• Toast! Awww... my little Toast nightlight arrived!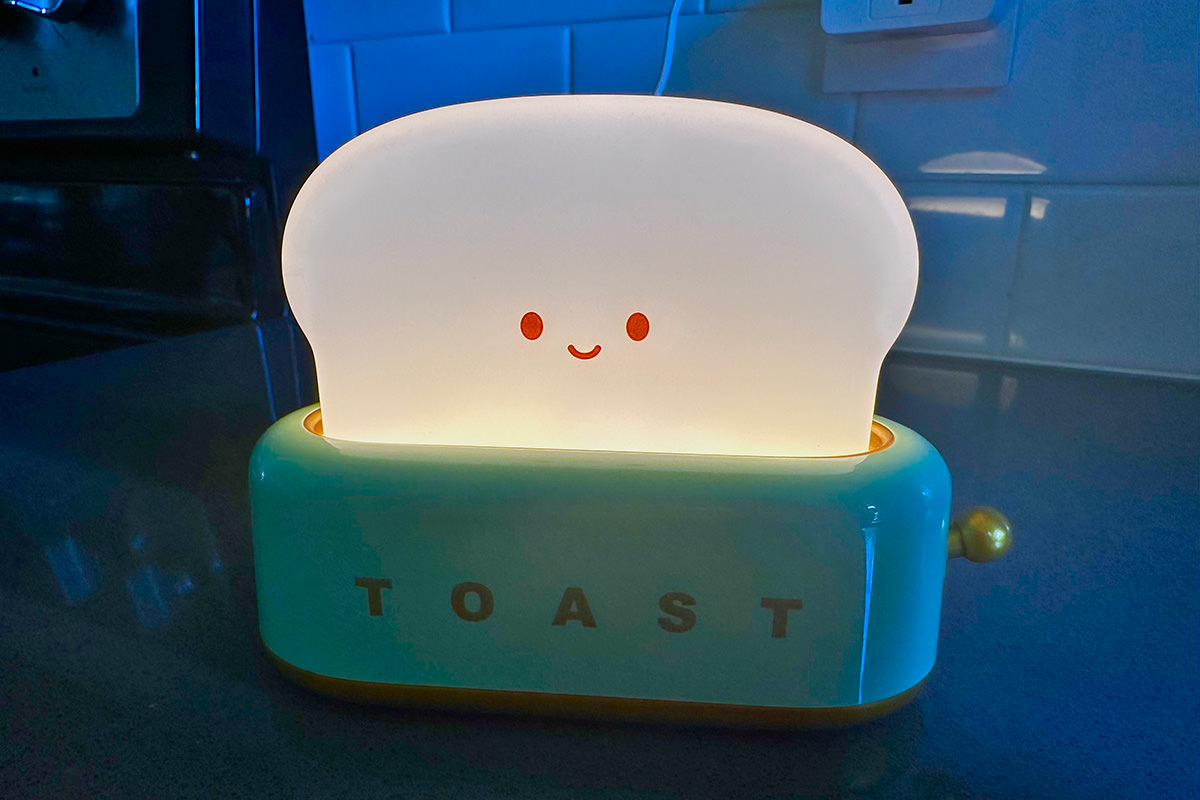 It's a nightlight that I put in the dark corner of my kitchen next to my toaster. Get it?

• Buses? These captchas are getting frickin' stupid ridiculous...
So what? Now we're just supposed to be clicking on every fucking square on these idiotic things?

• Good Omens 2! This looks even better than the first one. The casting was note-perfect for these characters, and seeing more of them is something I am very much looking forward to...
It's weird how flawless the casting was for these.

• Schlage Rage! It went something like this...
ME: "I hate my Schlage Sense smart lock SO much. Flames... flames... on the side of my face... Which lock should I get to replace it? Preferably one with HomeKey."
HOMEKIT FORUM MEMBER: "Definitely the Schlage Encode Plus."
ME: "IS THIS SOME KIND OF JOKE?!? I hate hate HATE the Schlage I have now!"
HOMEKIT FORUM MEMBER: "I understand. I agree. But know that all the bad things on the Sense have been improved one thousand percent on the Encode Plus. And be sure to get the Plus if you want HomeKey."
OTHER HOMEKIT FORUM MEMBERS: "Hard agree!"
ME: "Just so you know, if I hate this lock I am coming back to haunt all of you."
And... they were absolutely right. No more stupid battery pack cable. No more stupid setup fails. No more stupid "lock not found." No more stupid random lock resets. No more stupid random lock cycling. No more stupid HomeKit disconnects. It's an entirely new product. So good on Schlage for listening and improving, I guess. Doesn't change the fact that they unleashed a shitty product that I've been suffering with for seven years though.

• Hilarious! Zuckerberg on Apple Pro Vision: "Our vision for the metaverse and presence is fundamentally social. It's about people interacting in new ways and feeling closer in new ways. Our device is also about being active and doing things. By contrast, every demo that they showed was a person sitting on a couch by themself. I mean, that could be the vision of the future of computing, but like, it's not the one that I want." This is the stupidest fucking thing I've heard this week. How many times have a GROUP OF PEOPLE all put on their Facebook Quest VR goggles and sat around interacting in the same room? Nah, buddy. They're sitting alone on the couch! How is the Facebook headset more "social" when you're wandering around as a cartoon floating torso that's always gripping hand controllers? Apple at least went with uncanny valley avatars that attempt to look like you and leave your hands free...
Apple's take will cost HUGE MONEY... to start... but it will get cheaper over time. Facebook, who has lost millions (billions?) trying to do VR... and ultimately failing... shows Zuck's statement for what it is... fear. And bullshit. I'm not sure ANY of this is the "future I want." But I'd take Apple's vision over Facebook any day.

• Crossing the Street in Vietnam! Not a lie. Which would have been fine... except I had my mom with me, and most intersections are far busier than this one! I'll never forget the first time we went to cross a street. The intersection actually had a crosswalk signal (many don't). But it was totally ignored. We had the light but it made no difference at all... you're just expected to cross like this...
But still... it's s country like no other and worth a visit. As is this guy's TikTok.

• Church & State? Okay, government funded Christian schools are a thing now... so are they going to also fund Muslim schools? Buddhist schools? Hindu schools? So much FOR FUCKING SEPARATION OF CHURCH AND STATE!! This is a big slap in the face to all Americans, even if they consider themselves "Christian." Absolutely outrageous. Can't wait until the government is forced to sponsor Church of Satan schools because they're so fucking stupid that they don't have the fist clue about the can of worms they are opening. Jesus. OR NOT. THAT'S *YOUR* FUCKING CHOICE IN THIS COUNTRY!!!

And now I guess I had better make my bed, take a shower, and try and get some sleep .
Tags:
Apple Stuff
,
Bullet Sunday
,
Home Automation
,
HomeKit
,
Internets
,
News
,
Politics
,
Television
,
Travel
,
VR
Categories:
Apple Stuff 2023
,
Bullet Sunday 2023
,
Home Automation
,
Internets 2023
,
News – Politics 2023
,
Television 2023
,
Travel 2022+
—
Click To It:
Permalink
—
0 Comments: Click To Add Yours!
Posted on May 15th, 2023

I have apparently reached the point where I am the guy who doesn't want to leave the house.
Remember when you could drive to the Seattle-Tacoma International Airport from my house in 2 hours and 25 minutes? Pepperidge Farms remembers. Now you are very lucky to do it in under 3 hours... even if you carefully plan it so that you hit that narrow 1:30 to 3:30 window where the traffic is bad... but not horrendous like what happens after 3:30.
Even though I planned accordingly, there were two lane closure events that cost me 20 minutes and a traffic slow-down that added an additional 10 minutes. So... needless to say it was well over 3 hours travel time. Again. This blows. Left at 12:30, arrive at 3:40. It's gotten to the point where I just want to stay home with my cats and not go anywhere.
I'd get drunk to decompress, but I have work in the morning and don't want to be hung over for it.
So instead I went to Cheesecake Factory for Corn Cakes...
No, it doesn't make up for having to leave home.
But it does come close.
Posted on March 1st, 2023

A quick trip over the mountains today!
Years ago it was common for there to be snow in March. I remember drive over for my birtday in late March when it was near white-out conditions and chains were required. But these years that's becoming more and more rare. There have been times when ski resorts were shutting down in February due to lack of snow.
But this year? Season pass holders are getting a good deal because it looks like there will be plenty of snow through the month...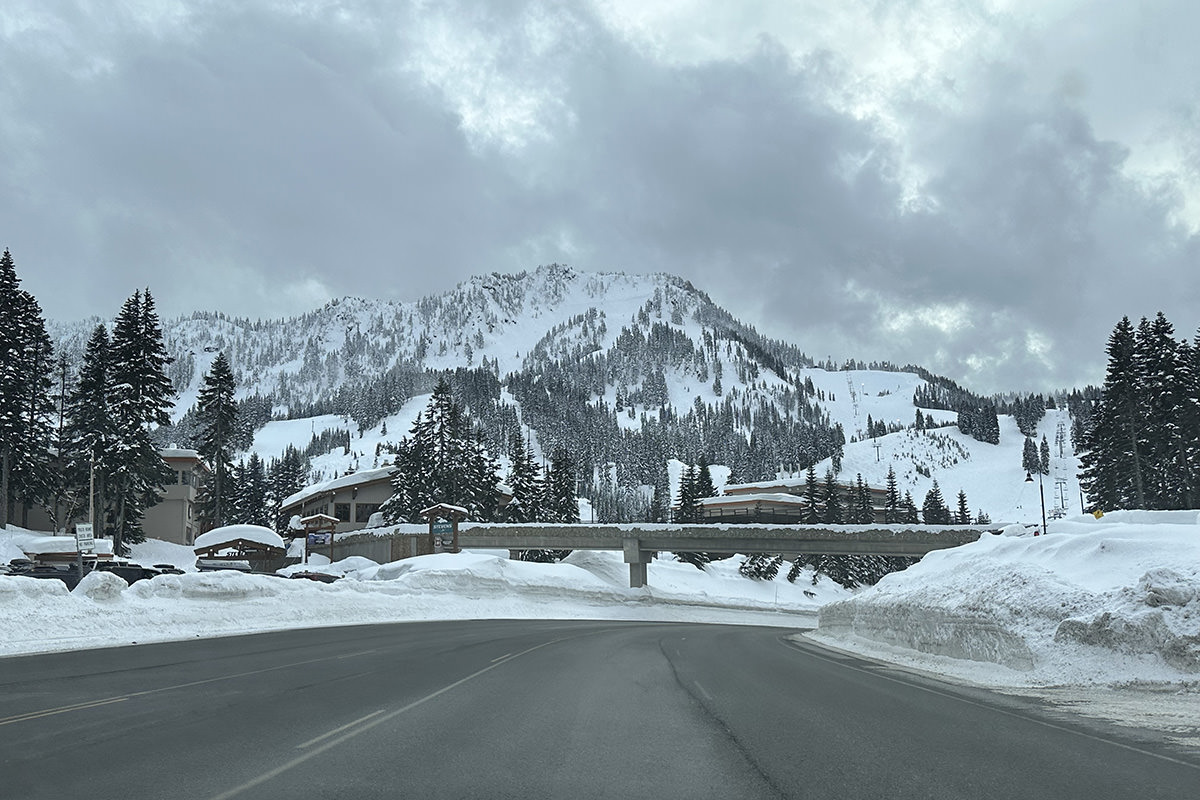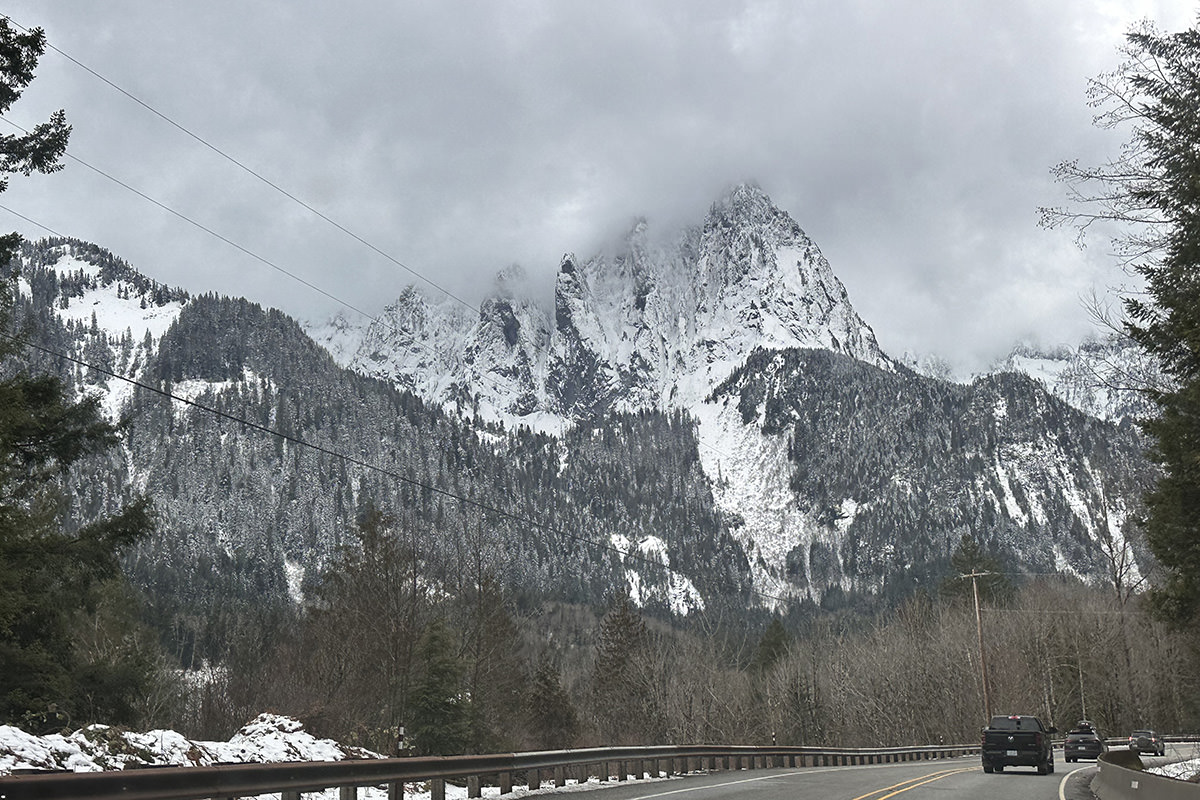 I dunno. I'm ready for Winter to be over.
Posted on December 26th, 2022

I was supposed to drive over the mountains on Friday. But the forecast called for freezing rain, which makes driving in the mountains crazy-hazardous, so I took a big ol' pass and drove over on Thursday.
There were a few slippery spots along the way, but it was a good drive overall and I didn't have to put chains on, which was nice...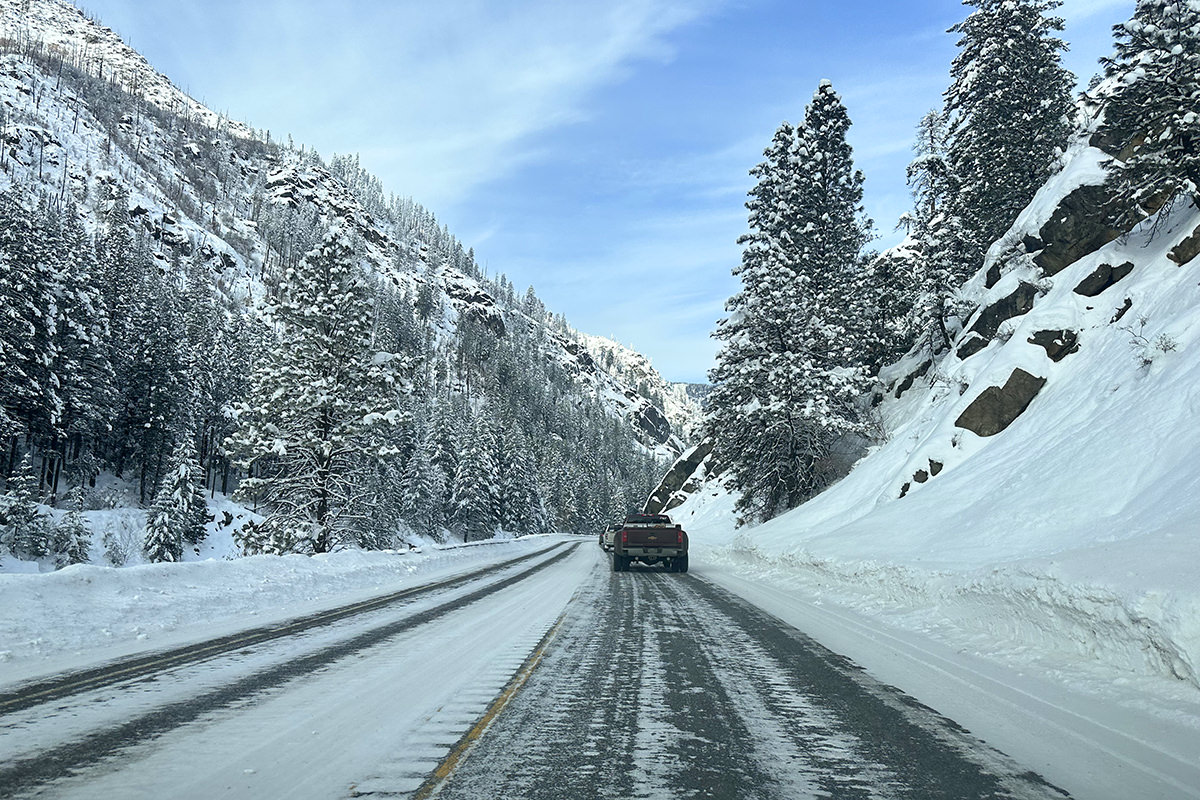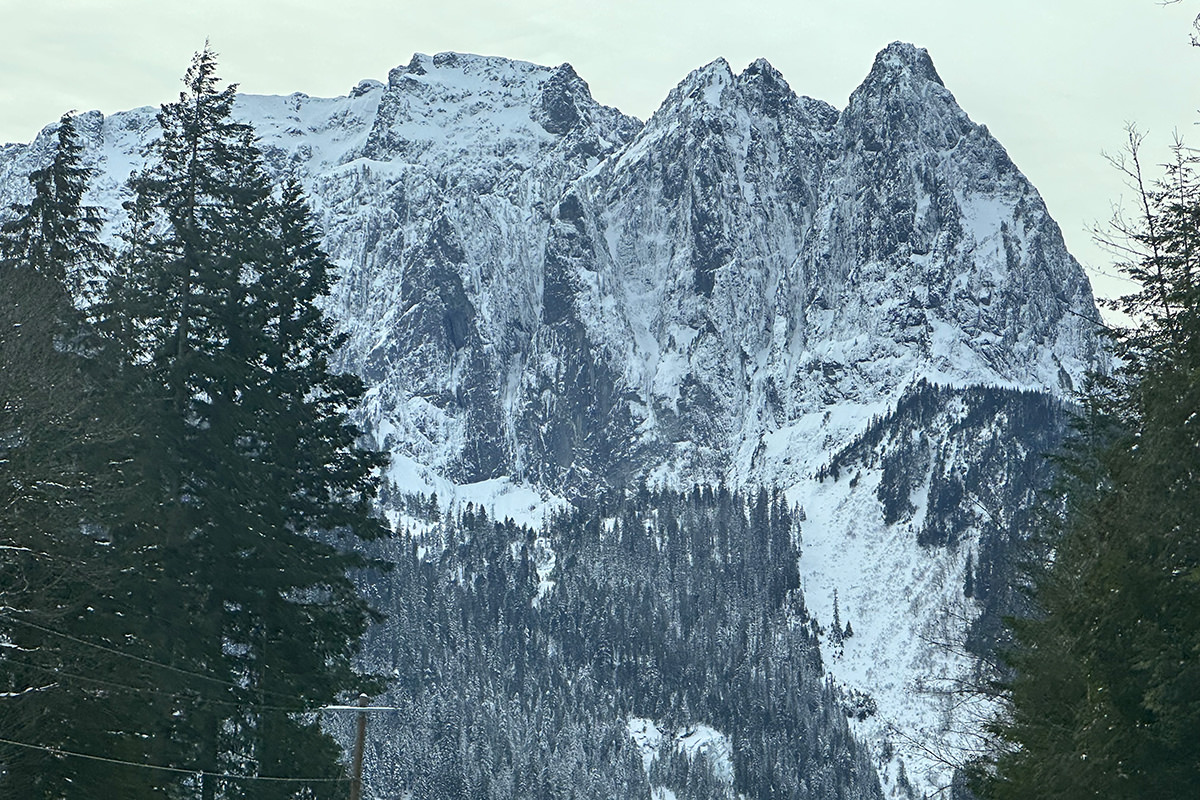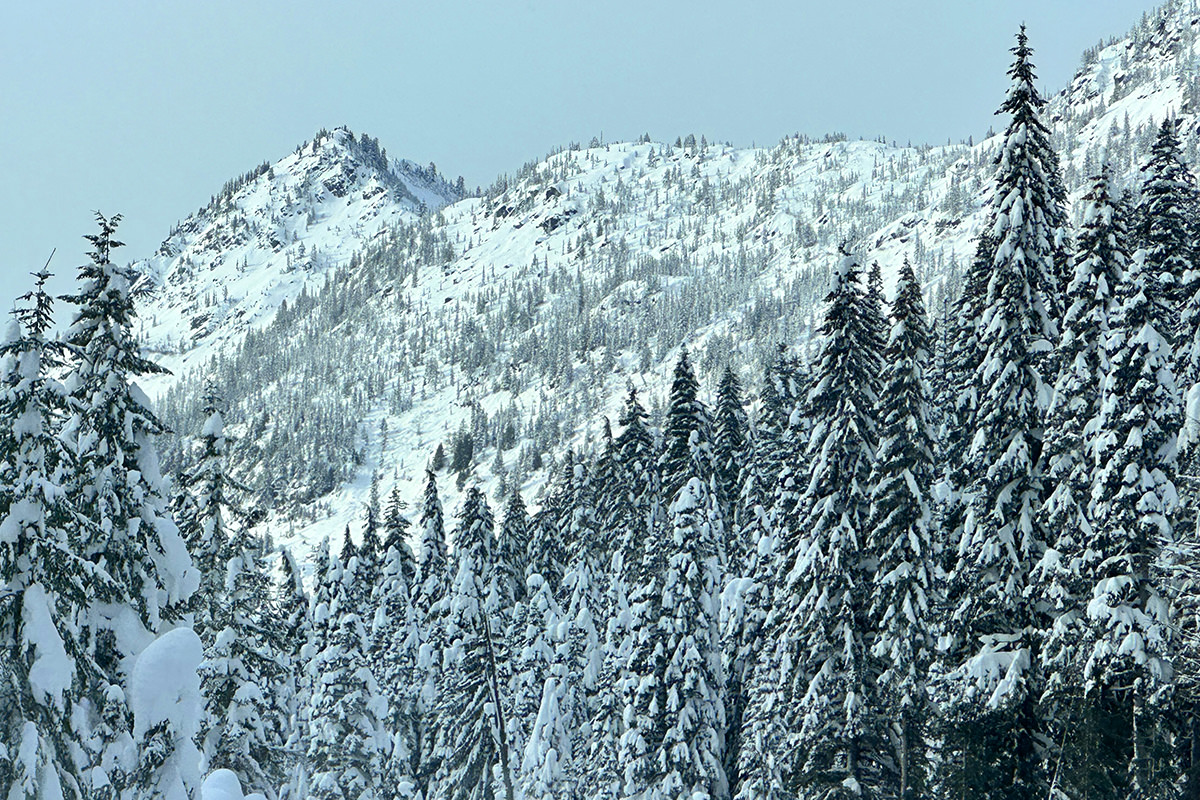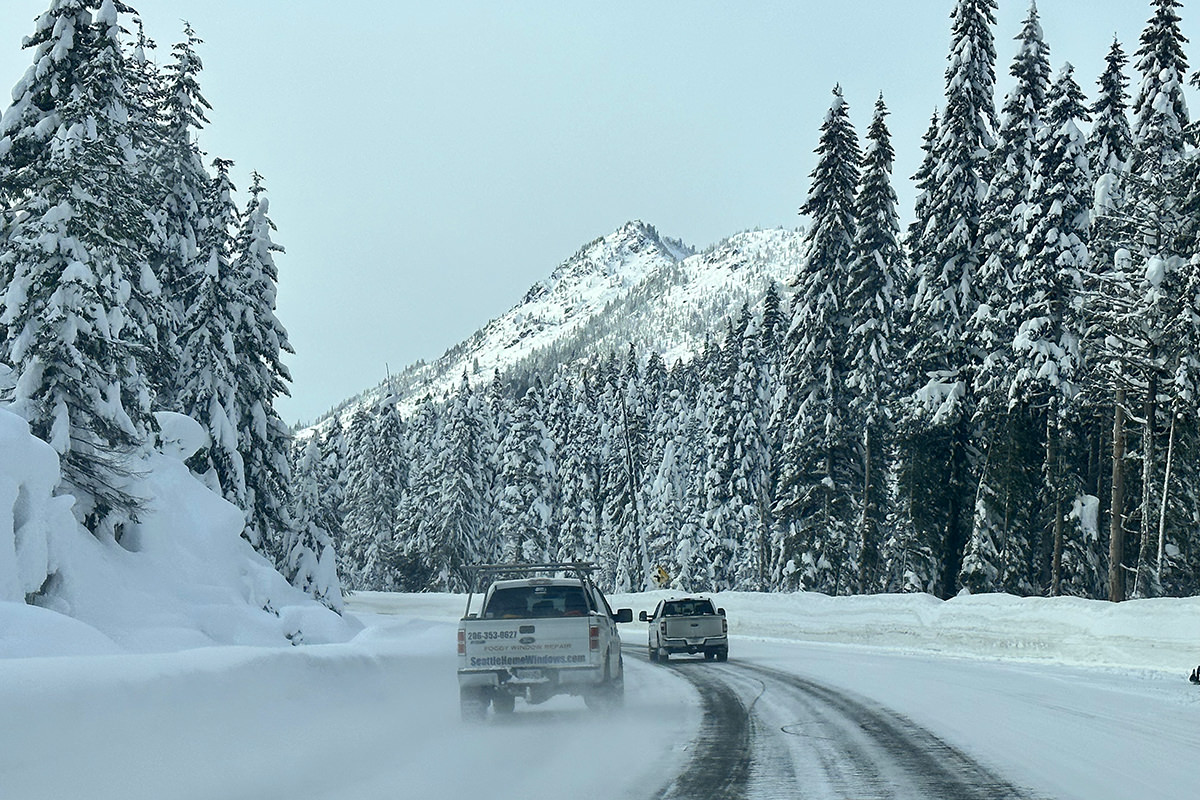 I was due to drive back on Christmas Day (Sunday) but the mountain passes were closed. The one I drove over has no estimated opening date, the other route had decent roads, but there was a semi jack-knifed on the second pass, so that was closed. It was still closed on Monday morning, but eventually opened at 11am. The roads themselves were pretty good. The problem was that there was a lot of people on the road post-holiday, and half of them were either clueless or assholes. Now there's freezing rain all over the place, which makes me very happy I'm not driving in it. Instead I'm in bed with the cats trying not to fall asleep. If I go to bed before 10pm, I'll wake up at 4am and be very cross indeed.
Posted on December 9th, 2022

The snow has been relatively calm where I live so far.
But all that's due to change. I got a weather alert that late tonight we're under Winter Storm Warning.
I'd really, really prefer that the heaviest snowfalls wait until after the holidays when everything has settled down and I'm not traveling over the mountains. People lose their minds traveling for Christmas, and having tons of snow on top of that invites all kind of horrors to a drive.
As if driving with people who are texting or doing Lord knows whatever wasn't a big enough horror.