Posted on November 24th, 2021

Last night when I turned on the television so I had background noise running while I work, a movie recommendation popped up. X-Men: Dark Phoenix. I was floored. Why in the hell would they be recommending the worst super-hero comic book movie ever made? And then I was like... wait... second worst. Because first on that list is Wonder Woman '84, and no other movie will likely dethrone it from the top spot.
At least I sure as hell hope not.
It got me to thinking about all the horrible super-hero comic book films that got made, so I thought I'd run through those I remembered.
Wonder Woman '84
What makes this horrifically shitty film so painful is that the first Wonder Woman film was so amazing. But this time we get plot holes so inexplicably huge and a story so embarrassingly stupid that it's impossible to believe that everybody who was involved has anything to do with the original. And yet... they were. In addition to one of the stupidest fucking villains with one of the the stupidest fucking powers doing the stupidest fucking things, we also got Wonder Woman pulling powers out of her ass left and right in a way that made you think she can do whatever the hell she wants to do. Plus a bizarre take on The Cheetah which is disappointing enough to put this film on the list all by itself. As if all that weren't enough, there was no internal logic or consistency. Patty Jenkins and the writers didn't give a shit about making anything make sense. So we end up with functional planes being gassed up and ready to go at a museum and scores of other idiotic dumbassery that makes this not even the worst comic book movie ever made... but one of the worst films ever made period.
ALL X-Men Films (except First Class)
Anything that Bryan Singer touches goes to shit, and nowhere is that more blatantly apparent than his grotesque take on the X-Men. At first, I was willing to cut them some slack because technological limitations of the time made depicting all their various powers difficult and expensive. BUT THEY COULD STILL COME UP WILL STORIES THAT WEREN'T SHIT! My God. They just kept getting progressively worse... then there was the bright spot we got with the prequel X-Men: First Class... only to have Bryan Singer come back and take a massive steaming dump all over everything. To add insult to injury, they wrapped everything up with Dark Phoenix, which is about the worst take of them all. Thank God Marvel Studios have the licensing back. I am praying that they manage to come up with something actually good for a concept that has never made great movies.
Superman Returns
Not content to let Bryan Singer fuck up the X-Men, DC Comics wanted to let him ruin Superman as well, allowing him to effectively kill the franchise for a second time. And it was really too bad, because I thought Brandon Routh made a fantastic Superman. But even a group of talented actors couldn't save the shitty story... which was essentially a bad retread of the original Superman. That being said, there is one solitary moment in this film that I thought was incredibly well done. It's after Superman has been taken to the hospital and is dying. Out side is a throng of people waiting for news to see whether he's alive or dead. In the crowd is Martha Kent. Even though she's Superman's mom, she has to wait outside with everybody else because nobody knows that Clark Kent is Superman. It's absolutely heartbreaking, and made you realize that there was probably a good film in this mess somewhere... it's just that Bryan Singer was incapable of finding it.
Superman III and Superman IV: Quest for Peace
The reason these hit so hard for me is that Superman: The Movie and Superman II were so sublimely good. And that was after the Salkinds ripped the movie away from Richard Donner and tried their best to fuck them up. Christopher Reeve was Superman. But, even more important, he was Clark Kent. Then you drop in a flawless Gene Hackman as Lex Luthor... plus some incredibly ambitious stories... and it was absolute magic (then they brought back the Donner cut of Superman II and it was as if every fanboy's prayers had been answered). But then they made two sequels that went beyond bad, and the only thing left was Christopher Reeves. Good as he is, even he can't make something out of nothing.
Man of Steel and Batman vs. Superman and Justice League
Zack Snyder had one good movie (300) and one okay movie (Watchmen) and apparently that was enough for DC Comics to hand over the keys to the entire DC Comics Cinematic Universe. The result was an absolute disaster that, in some ways, is even worse than the Bryan Singer movies because at least Snyder had cutting-edge special effects to make his movies work. Unfortunately, he decided that enduring characters which people had been loving for decades needed "improving upon" and put his own spin on things. And apparently his whole plan was to come up with shitty, convoluted stories which revolve around deadly-serious, dreary, boring, films that are utterly devoid of joy... or common sense. And while the casting is mostly good, there were some bone-headed decisions for critical characters (see: Lex Luthor) that were so horribly off the mark that the films would have been sabotaged even if they were actually good. Which they were definitely not.
Fantastic Four, Fantastic Four: Rise of the Silver Surfer, Fantastic Four
How you can fuck up a Fantastic Four movie is a real head-scratcher. But Fox managed to do it three times over. I'm just going to ignore the first two and focus on the attempted reboot in 2015, because it's the one which is really driving this. It was awful. Beyond awful. Not a damn thing made any sense and the casting was inexplicably bad (ironically the casting that was the most controversial, Michael B. Jordan as Human Torch, was the only thing that worked for me). And then there's the fact that the Fantastic Four never even show up until the very end. Lord, what a waste.
Catwoman
Yet another case of flawless casting being utterly destroyed by a horrible story. Halle Berry deserved far better. As did we all.
The New Mutants
Why? Just... why? The idea of a super-hero comic book movie being given a horror slant is not a bad one. On the contrary, it seemed like a good idea for something new. The problem is that they fucked it up from start to finish and it failed all genres that it stepped in. Wasn't scary. Wasn't exciting. Wasn't a comic book movie. Wasn't much of a film. In all honesty, Disney should have just stuck this 20th Century Fox mess in a vault and never let it seen the light of day. Not that it matters. Anybody who ever saw it likely forgot about it within 24 hours. Or wish they had.
Green Lantern
They wise enough to make the decision to cast Ryan Reynolds as Hal Jordan and Mark Strong as Sinestro... so what the hell went so terribly wrong? EVERY. OTHER. DECISION. Where's the fucking story? Green Lantern could have been a story of cosmic scope that defied belief. But instead they just utterly trashed the character for no good reason. Everything from his hideously bad CGI costume to the gawdawful take of both Parallax and Hector Hammond as "villains" just made this so very, very disappointing.
Batman Forever and Batman and Robin
The first two Batman films were Tim Burton weirdness that didn't 100% work... but they were at least entertaining. And they gave us Michelle Pfeiffer Catwoman, so there's that. But then Joel Schumacher took over and gave us these stupid, campy films which had so many poor decisions piled up that there was no room for actual Batman stories in them. It was made doubly bizarre, because the casting wasn't exactly terrible... Jim Carrey as The Riddler? Perfect. Tommy Lee Jones as Two-Face? Great. Uma Thurman as Poison Ivy? Nice! Alicia Silverstone as Batgirl? Flawless. Arnold Schwarzenegger as Doctor Freeze? Weird, but okay. Chris O'Donnell as Robin? Too old, but I get it. And even Val Kilmer and George Clooney weren't terrible choices for Batman. Which means it all comes down to the writing and direction, which was embarrassing in a way that even the 1960's television show couldn't beat.
Elektra
I think had they invested the money so the script could have revolved around an actual story, an Elektra spin-off was a great idea. But instead they cheaped out, leaving us with something that was bizarrely detached from the character that Jennifer Garner created in Daredevil.
Spider-Man 3
The first two Toby Maguire films were darn good. Better than they had a right to be, actually. But then things went completely off the rails. Sam Raimi crammed in too many villains in too many ways with too many bizarre turns for this movie to have any hope at all. But the thing that just dropped this one in the gutter was the way they completely trashed all the characters. Mary Jane was written horribly. Peter Parker (under the influence of the symbiote) became devoid of everything that makes Peter Parker be Peter Parker. And then there's Venom... a villain which was made a laughable shadow of the character that was established in the comics. So many bad choices. They say that the studio interfered with what Sam Raimi wanted to do, which makes a lot of sense. But is inexplicable given the success he had with the first two films.
Amazing Spider-Man and Amazing Spider-Man 2
After screwing up the Toby Maquire franchise, Sony decided to take another shot at the character and rebooted Spidey with Andrew Garfield. Ultimately you have to wonder why they bothered, because they didn't really do anything new. On the contrary, they went back to arcs that were already explored with the first trilogy, then made things so horribly complicated with Peter's dead parents being spies (or whatever) that it was as if they didn't feel Spider-Man could carry a movie. Which is understandable... Sony had a Spider-Verse to build. Alas, those plans were scrapped when Amazing Spider-Man 2 bombed.
Hulk
Ang Lee taking on The Hulk seems like a dream come true. But the movie was just not very entertaining. There were some ideas that were cool enough... but there just wasn't much going on past that. It was seriously troubling that the script's many problems weren't worked out before filming ever started. The fact that they weren't is really difficult to understand. I guess they just trusted Ang Lee to figure it out, but ultimately he didn't want it to be the super-hero movie that it needed to be and we got this. In truth, the follow-up film wasn't a heck of a lot better, but at least they tried to make Hulk be Hulk.
Yikes. More than I thought I'd remember. It's almost as though I should rewatch all the Marvel Studios movies for the hundredth time so I can have good super-hero comic book movies back in my head.
Posted on November 19th, 2021

I am not terribly thrilled that Marvel is going the "Multiverse" route with their films. The need to make sure that the earlier Spider-Man movies are a part of the Marvel Cinematic Universe is dragging us backwards rather than taking us forward by cutting them loose. Will it be nice to see Alfred Molina as Doc Ock again? Sure. But at the expense of miring the MCU with the silly idea that Peter Parker looks completely different in the different universes? It makes no sense.
But here we go anyway...
In addition to Alfred Molina, we're definitely getting Willen DaFoe as Green Goblin and Jamie Foxx as Electro. And it looks like we're getting Rhys Ifans as The Lizard and Thomas Haden Church as Sandman... though those could just be CGI additions with no connection to the actual actors.
But it's like... why?
Why not create new versions of these characters that are closely tied to what Marvel Studios is doing now? Does this mean that these characters will never appear in the MCU proper because they are from a different universe? That doesn't seem too smart.
It seems likely all of this is to keep Sony happy, since they have the Spider-Man movie rights tied up and, technically, the character is on-loan to Marvel. The Multiverse allows them to have Spider-Man back for their Venom movies and such while still allowing Spider-Man to move forward with Marvel Studio films. It's a profitable double-dip. Assuming Tom Holland wants to continue on. Though this could also all be a set-up to give us Miles Morales Spider-Man.
They really should have let DC Comics hang on to this bad idea in their The Flash movie and kept moving forward with the success they had been having.
Oh well. Dr. Strange looks to be having a great time in the movie, so perhaps that will be compensation for what feels like a big blunder. But who knows? Maybe Marvel has figured it all out so that it's actually a good thing.
Posted on November 15th, 2021

I love Ryan Reynolds so much that my cat is named after him... "Jake Ryan Reynolds Simmer." He's just sheer entertainment from start to finish, and even though he's basically the same character in all his movies... I honestly don't care. He partnered with Netflix for the great movie Six Underground (which I'm still hoping gets a sequel) and now a new movie, Red Notice with The Rock and Wonder Woman. It was, as expected, highly entertaining...
Of course the critics gave it bad reviews because they don't give a shit about having fun at the movies, but I really enjoyed it. And it's apparently the biggest streaming debut Netflix has ever had, so there's that.
And now there's this... which might not make sense unless you've seen the movie...
I think the movies left on my 2021 Bucket List are Eternals, Spiderman: No Way Home, and Matrix: Resurrection. Fortunately I can see The Matrix on HBO Max, but I'm not sure if I'll risk a trip to the theaters for the other two.
Maybe?
Posted on November 12th, 2021

I am still not stepping foot into theaters. A part of me wonders if I ever will again. Because I have to say... I like watching movies at home far, far more than I do going to a theater. Like... frickin' MILES more.
Quentin Tarantino recently made a plea about supporting movie theaters thusly... "You have an experience with a bunch of strangers. And at that moment, once the movie gets going, once the lights are down, you become a collective." And I'm like... yeah, but it's the other people that makes going to the theater such a shitty experience. And that was BEFORE the pandemic! People talking. People texting. People taking phone calls. People yelling at their kids. People putting their feet up on your seat or kicking it. People being assholes. THAT'S WHAT I HATE ABOUT THE THEATER. And since people now-a-days are more awful and less considerate with each passing day, I'll take a big ol' pass at paying a lot of money for a shitty experience. I have a very nice home theater system where there's nobody to ruin the movie for me. Love your movies, Quentin... but... well... sorry. I can wait 2 to 4 months to avoid being tortured.
And while I was tempted to see Shang-Chi in theaters because I wanted to see it so bad (something I am currently struggling with when it comes to Eternals and will struggle with again when it comes to Spider-Man: No Way Home), I held fast.
But I'm still supporting the movie. I bought a copy on the iTunes Store today ($20, cheap!), but will repeat-watch on Disney+ to be sure that it gets my views (besides, Disney+ is showing the IMAX-filled scenes in near-full-screen height, which is an added bonus).
And now we can watch together, yay!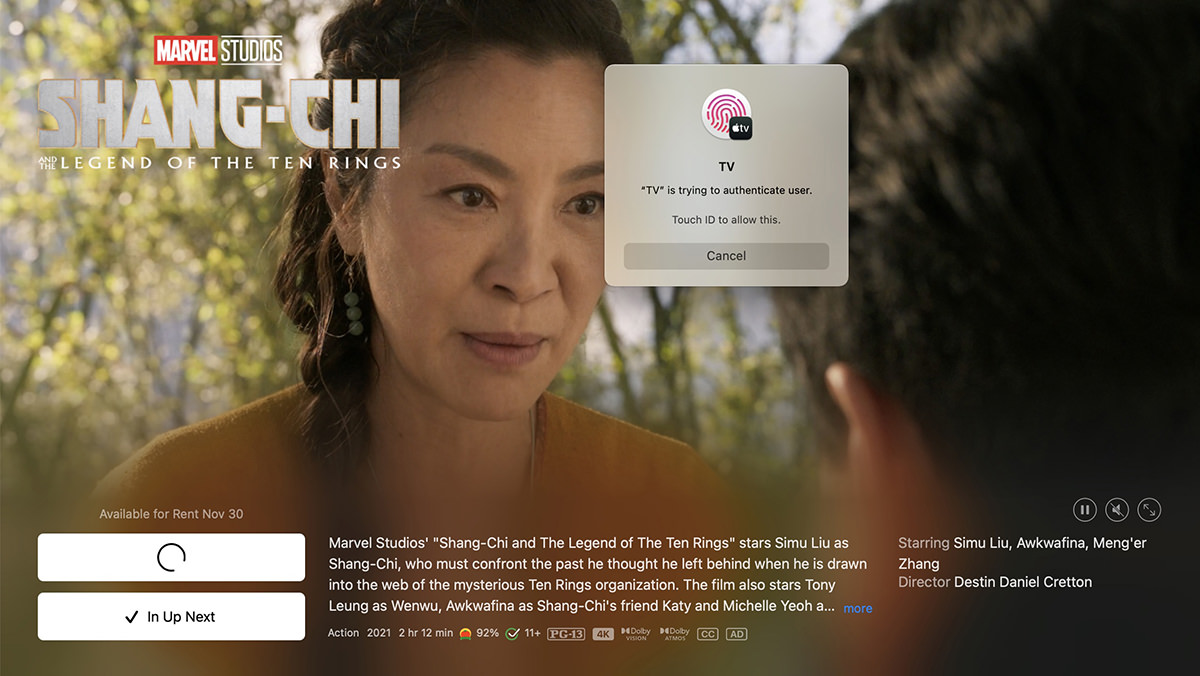 My spoiler-filled type-along with my second viewing of the film is in an extended entry.
→ Click here to continue reading this entry...
Posted on November 10th, 2021

Wes Anderson has such a unique and wonderful voice when it comes to his films that he's long been one of my favorite writer/directors. He got my attention with his first film Bottle Rocket. I greatly enjoyed his follow-up film, Rushmore. His take on The Royal Tenenbaums showed that his first two films were no fluke and he was honing his craft. But it wasn't until his fourth film, The Life Aquatic with Steve Zissou that I fell in love with Anderson's craft. It was so unique, so bizarre, so wonderful that I didn't have any choice but to love the movie...
It doesn't hurt that the casting was impeccable. The Life Aquatic stars Bill Murray as Steve Zissou, an oceanographer documentary filmmaker who was once celebrated, but has seen his star fallen. The movie kicks into gear as Steve debuts his latest film about the "Leopard Shark" who ate his longtime friend and collaborator while on an expedition. At the premiere of his film, Steve says that his next work will be a "Part Two" where he hunts down the shark and kills it for revenge.
You also get Anjelica Houston as his wife, Owen Wilson as the son he never met, Cate Blanchet as a reporter along to document the documentary, Willem Dafoe as his German shipmate, Jeff Goldblum as his arch-rival documentarian, and Michael Gambon as his agent.
Plus you get Seu Jorge as Pelé, the ship's trubador who sings David Bowie songs in Portugeuse throughout the story, which is as amazing as you'd think it would be.
The thing that makes this quirky film so utterly charming is the wild (and impossible) ocean creatures you get to see. They're colorful, wonderful creations from Wes Anderson's imagination that couldn't exist in Real Life, but seem perfectly at home in The Life Aquatic. But my favorite thing would have to be the massive set of Steve's ship, The Belafonte. Whenever you are inside the ship, you are actually on a set for the entire ship that's been split in half. This means the camera can follow the characters as they walk around the ship. And it's glorious...
It's kinda telling that The Life Aquatic with Steve Zissou was a bit of a flop at the box office. Critics weren't very kind (it currently holds a 56% "Rotten" crticis rating on Rotten Tomatoes... the lowest of all his films), though the moviegoers who saw it loved the thing (82% audience score). I think it just goes to show that jaded critics lack the wonder and imagination needed to truly appreciate it.
I watched the movie a couple months ago in anticipation of Wes Anderson's next film... The French Dispatch. But then this afternoon I saw an Adidas ad, it reminded me of the Team Zissou Limited Edition sneakers that Adidas actually made for the film, and sold as a promo to go along with it, so I was compelled to watch it again...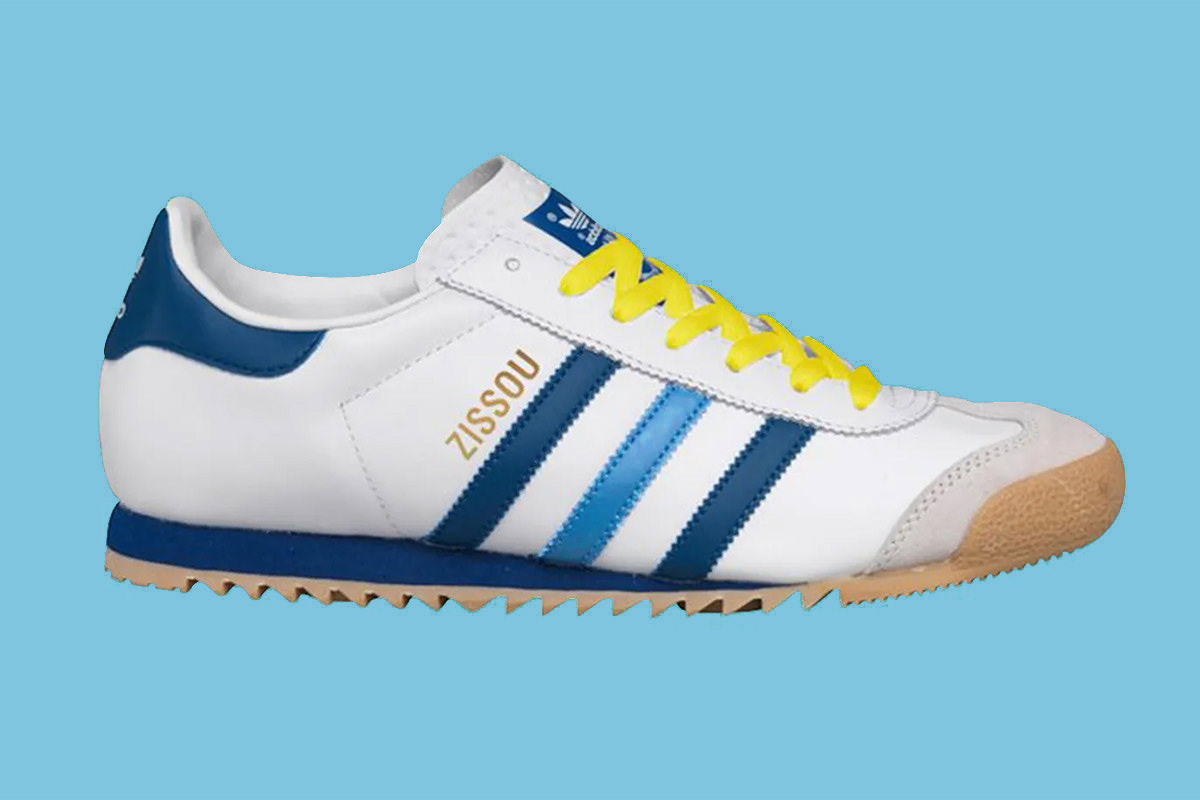 Always time well-spent. If you haven't seen this cinematic gem, it's worth a look. I think Hulu currently has it available for streaming.
Posted on November 7th, 2021

I may be dealing with some very upset cats now that Daylight Saving Time has ended, but fear not... because an all new Bullet Sunday starts... now...

• MEME! One of my all-time favorite memes... if not my most favorite... is the "How do you do, fellow kids?" meme (taken from 30 Rock) by Steve Buscemi. This year for Halloween he went AS HIS OWN MEME, and it's glorious...

Photo from @DebraWexler_ on Twitter.
And if, somehow, you've never seen the original context for this meme... here you go!
I've always been a fan of Steve Buscemi. The guy ran to Ground Zero after the 9-11 terrorist attacks to search for survivors. He was a firefighter before becoming an actor and wanted to help out. He's had my respect ever since. On top of that he's a great actor. Every time he pops up, you know his part is going to be interesting... or hilarious.

• MATH DUEL, FIGHT! I am not a mathematician. I just don't have the headspace to get into the maths is requires. But the history of mathematics is something I absolutely love. Most all the discoveries and advancements made have some fascinating and highly entertaining stories around them. The Veritasium YouTube channel excels at bringing these stories to life in a way that's interesting even if you have no idea about the maths. This new one is really good...
I mean... come on. There's always been drama since the dawn of humanity. There's drama in The Bible, for heaven's sake. But back before the internet and telephones, it was some truly bizarre shit. And I love it!

• 80's TV! I love love love Acapulco on Apple TV+. This is a "behind-the-scenes" video that gives you a taste of what the show is about...
It's actually a sequel (of sorts) to the movie How To Be a Latin Lover, but you don't need to have seen it in order to enjoy this series. Highly recommended.

• Pink! I went to watch The Wheel of Time on Amazon Prime Video only to find out it's yet another freakin' "zero" non-episode. Then I saw Amazon was recommending a movie I never heard of called Touch of Pink. And it's truly bizarre. Jimi Mistry plays a gay guy who escaped his traditional Muslim family in Toronto by moving to London, England. He's in a relationship there and their lives are thrown into disarray when his conservative mother comes to visit. What makes it different than dozens of other movies following this formula is that Jimi Mistry has an imaginary friend... who is CARY GRANT?!? Played by Kyle MacLachlan?!? It's actually kinda charming, and Jimi's mom is fantastic...
But here's the real surprise.... as I was watching I was all "What the heck ever happened to Jimi Mistry?" Turns out he fell in love with his dance partner from an appearance on Strictly Come Dancing and they moved to the countryside to become farmers! The guy hasn't done any acting since 2015! Hope he's happy in his life away from our screens and televisions.

• Alexa Say What? Why are we constantly settling for crappy apps that we pay for? All I wanted was to listen to the Kylie Minogue track Better the Devil You Know when I got home. I don't know much about her, but I love this one song. I had INXS on in my car, and it reminded me of the rumor that the Kylie track was about Michael Hutchence. So I tell Alexa to play it when I walk in the door. Instead of just playing the song I want, it starts playing... well... SOMETHING. I'm guessing it's some kind of remix or whatnot, but since the Amazon Alexa app is 100% SHIT, you can't even read what the hell it's playing...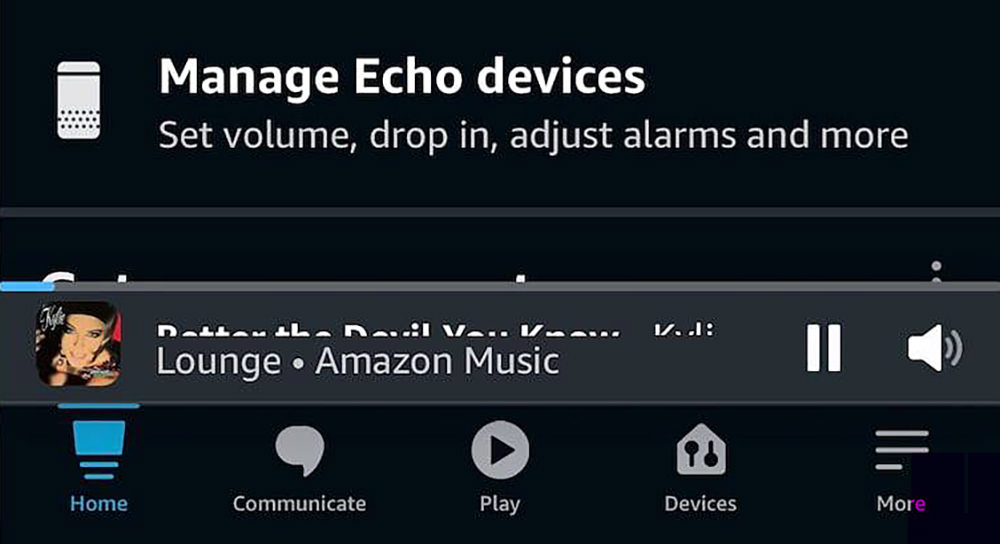 After yelling different ways (ORIGINAL! LIVE! OLD VERSION!) I finally just play it via the YouTube music video on my phone. Does anybody on Amazon's dev team actually use their own app? Because surely they would notice this, right?

• SCIENCE! So the reason I hate broccoli, cauliflower, and Brussel sprouts can be explained by actial science! Bitter salad greens like arugula and kale are awful to me. And now we know why. Probably the same thing that makes some people think that cilantro tastes like soap?

• Pro! What happens when Apple stops treating the MacBook Pro as a vanity project and actually builds something that has what professionals need to get real work done...
I've been waiting for this for nearly a decade.

And now back to our regular Day Light Saved programming...
Posted on November 4th, 2021

The news of the day? Taika Waititi is adapting The Incal by Jodorowsky and Mœbius.
This is interesting from any number of viewpoints, not the least of which is that Waititi is one of my favorite directors going. Between What We Do In The Shadows, Thor: Ragnarok, Jojo Rabbit and Hunt for the Wilderpeople, the guy seems incapable of making a bad film. But holy crap... he's already attached to Akira, Flash Gordon, and a few television series... how does he have the time for all this?
But still, The Incal is a fantastic work, and seeing it adapted into a movie or series seems like a no-brainer...
Kinda timely that this was announced on the heels of the success that Denis Villeneuve's Dune movie is experiencing.
Back before the David Lynch Dune in 1984, Alejandro Jodorowsky was working on a movie of his own based on the novel. His efforts were famously made into a documentary called Jodorowsky's Dune that had some truly amazing ideas that were equal parts interesting and bizarre. The documentary is worth a look, if you have a chance to see it.
Anyway... after his Dune movie fell apart, Jodorowsky took his concepts and reworked them into a series of comics called The Incal (Mœbius having been one of his collaborators for the visuals on Dune). I could explain it, but this really good YouTuber did that for me last year...
And for more, here's Jodorowsky and Taika himself...
Probably won't see anything come of this until 2025, but thems the breaks.
Posted on November 3rd, 2021

I was watching an interview with Edgar Wright by Ali Plumb where the very first question was What movies have you seen the most time in your entire life?
The question is a fascinating one, because it's so hard to answer. Back before streaming... heck, back before VHS tapes could be rented... I would watch movies I liked several times because it was the only thing available! HBO and Showtime had a limited number of films available to them, so they would play them over and over again. I watched the 1978 version of Agatha Christie's Death on the Nile dozens of times because it was something to watch and I knew I liked it...
The new Kenneth Branagh version has been delayed several times (I think it's been pushed to 2022 now!), so I can't comment on how good it is... but I find it hard to believe that it will replace the Peter Ustinov movie I loved so much (and still love).

As for my list though? That took some thought. I watch (and rewatch) tons of movies each year. Eventually I decided to break them down into categories, each with movies I've seen at least ten times each (some by virtue of just having been around a long time but, yes, there are movies from 2021 I've seen already seen ten times that got listed too!)...
• MARVEL STUDIOS MOVIES. No need to list them. I've seen ALL of them multiple, multiple times.
• JUST PLAIN AWESOME FLICKS. These are movies I don't put on as "background noise" but actually want to watch over and over again. And, yeah, I haven't seen the current Dune movie ten times... but I probably will have by the end of the year since I'm already at five times!
Atomic Blonde (2017)
The Big Blue (Le Grand Bleu) (1998)
About Time (2013)
Blade Runner (2007)
Blade Runner 2049 (2017)
Cinema Paradiso (1990)
Dune (2021)
Field of Dreams (1989)
The Fifth Element (1997)
Galaxy Quest (1999)
Gifted (2017)
The Girl with the Dragon Tattoo (2011)
The Long Kiss Goodnight (1996)
Lost in Translation (2003)
The Old Guard (2020)
Paul (2011)
Sneakers (1992)
Terminator 2: Judgement Day (1997)
Wonder Boys (2000)
• COMFORT FOOD. Movies I put on when working just to have something nice going on in the background which won't distract from my work because I've seen them so many times.
9 to 5 (1980)
50 First Dates (2004)
About Time (2013)
Back to the Future Trilogy (1985-1990)
Baseketball (1998)
Bedazzled (2000)
Beverly Hills Cop (1984)
The Bird Cage (1996)
Burglar (1987)
Clueless (1995)
Coming to America (1988)
Commando (1985)
Crazy Rich Asians (2018)
Deadpool (2016)
Death on the Nile (1978)
The Devil Wears Prada (2006)
Die Hard (1988)
Doc Hollywood (1991)
Dune (1984)
Eurotrip (2004)
Fever Pitch (2005)
Fletch (1985)
For Your Eyes Only (1981)
Ghostbusters (1984)
Groundhog Day (1993)
The Heat (2013)
Ideal Home (2018)
Knight and Day (2010)
Love Actually (2003)
Love, Simon (2018)
The Lovebirds (2020)
Mr. & Mrs. Smith (2005)
Music and Lyrics (2007)
My Cousin Vinny (1992)
Ocean's 8 (2018)
Office Space (1999)
Overboard (1987)
Overboard (2018)
Popstar: Never Stop Stopping (2016)
The Princess Bride (1987)
Secondhand Lions
The Secret Life of Walter Mitty (2013)
Spy (2015)
Sweet Home Alabama (2002)
This is Spinal Tap (1984)
Trading Places (1983)
Under Siege (1992)
V.I. Warshawski (1991)
Veronica Mars (2014)
What We Do In the Shadows (2015)
White Chicks (2004)
Wimbledon (2004)
Wonder Woman (2017)
• HALLMARK-STYLE MOVIES. These are also "comfort movies" for me... but kind of deserve a category all their own because they are even less of a distraction as background noise (except Bridal Wave, which sucks me in every time). These movies are playing ALL THE TIME while I'm working or blogging or whatever.
The Baker's Son (2021)
Bridal Wave (2015)
The Christmas Card (2006)
Dashing in December (2020)
A Frosty Affair (2015)
Holidate (2020)
Like Cats & Dogs (2017)
Love and Sunshine (2019)
Love at the Shore (2017)
Midnight at the Magnolia (2020)
My Summer Prince (2016)
Royally Ever After (2018)
Second Chances (2013)
The Spirit of Christmas (2015)
Summer Villa (2016)
A Winter Princess (2016)
These are far from a list of my favorite movies (all of Tarantino's films would be on here if that were true). They're just the movies I've seen the most.
It would be interesting to revisit this in five years to see what movies get added.
Posted on November 1st, 2021

I worked all weekend, so I woke up really early not to get a jump on my day... but to clean my house. The only thing I managed to get to yesterday was steam-cleaning the cat feeding station. That's something I do regardless of whatever else I have going on because I want to make sure Jake and Jenny stay healthy.
But anyway...
As I was scrubbing, vacuuming, and dusting, I had a Hallmark movie playing. The last thing I want is to get behind, because there's like a hundred of these things dropping from Hallmark Channel, Lifetime, Netflix, and the rest. Half-way through the movie I realized that I wasn't paying attention to what was going on. Not that you have to... most of these movies are painfully basic, redundant, and lacking anything requiring critical thinking. It's just that I'm kinda done with them. 95% of them are the same damn thing you've seen a hundred times before, and only rarely is there anything trying to be different. The only reason I didn't turn this one off is because it was starring Katee Sackhoff and I'm a fan.
Do I dare hope that I'm over my Hallmark addiction? Lord, I hope so... but probably not.
Far more interesting was this video that got forwarded to me this morning...
I don't know about you, but this is far scarier than the original Jurassic Park!
And now? I should probably go to work seeing as how it's almost 9:00am.
Posted on October 26th, 2021

It was announced that Dune: Part 2 has been greenlit. Which means Denis Villeneuve will get to give us the second half of the story. This is, to put it mildly, fantastic news. It is, as a matter of fact, the only news that mattered to me today.
Partly because this is a movie which deserves to be completed. But mostly because I honestly wasn't expecting it to happen...
No, seriously... that's it for today. Nothing else matters. Good night.