Posted on June 26th, 2020

When it comes to television and movies, I'm a bit of an obsessive-compulsive. Sometimes I will latch onto an actor, pull up their IMDB profile, then watch every last appearance I can find. It's just something I do for whatever reason. This time it happened after I watched the movie The General's Daughter (with John Travolta!)... then went back to rewatching Barry... only to realize that John Benjamin Hickey is in both. He's a solid actor that pops up in a lot of places, but I most remember him as appearing in The Big C. He played Laura Linney's homeless brother. And so... I decided to work my way back through his acting catalog.
The first movie I found that was free for me to watch was called Forever My Girl...
It has a crappy 25% on Rotten Tomatoes, but I figured I'd have a higher tolerance for it because I enjoy all those crappy Hallmark romance movies. Despite precious little chemistry between the leads, it's actually a pretty good flick! And the little girl who plays the daughter is great. Sweet, feel-good stuff.
I went back to Rotten Tomatoes in order to find out what critics hated about it... and did a double-take when I saw that the Audience Score is 79%. This is like... really good for an audience score (as a comparison, Titanic has just 69%). Of course this is exactly the kind of movie that critics feel obligated to hate, so I suppose I shouldn't be surprised.
What totally did surprise me? The guy who stars in it... Alex Roe (somebody I'd never heard of before)... is British. Not just British... very, very British...
The movie is also hilarious... if only unintentionally so. Early on Alex is running six blocks BAREFOOT in New Orleans to get his mobile phone fixed. And while running barefoot in any big city could be dangerous... NEW ORLEANS?!? In the French Quarter, no less.
And now, if you'll excuse me, more John Benjamin Hickey is calling... this time in the movie Tallulah.
P.S. I don't know which Hollywood types need to hear this, but... voicemails are not stored on your mobile. They are stored on a server at your carrier. So a major plot point in Forever My Girl is pretty laughable. And not in a good way.
Posted on June 23rd, 2020

uncanny valley • Used in reference to the phenomenon whereby a computer-generated figure or humanoid robot bearing a near-identical resemblance to a human being arouses a sense of unease or revulsion in the person viewing it. — Lexico, Powered by Oxford
Entering the uncanny valley is a different experience for different people. Some people can't tell the difference between computer-generated humans and actual humans. Some people have a sense something is off, but aren't bothered by it. Still others don't like it at all. As for myself? It freaks me out in ways that I can't express... or even fully comprehend.
The worst experience for me is easy to pinpoint... it's Star Wars: Rogue One. In this film they have computer-generated appearances by Grand Moff Tarkin and Princess Leia... circa 1977. Peter Cushing (Tarkin) died in 1994. Carie Fisher (Leia) was alive when Rogue One debuted in 2016, but died before I made it to theaters to see the movie.
Carrie Fisher had only one scene at the end and she looked straight-up bizarre. Her glassy eyes and weird expressions were way freaky to me, especially when her head was 10-feet tall on a movie screen...
It was like a video game character gone horribly wrong. This was not uncanny valley, it was uncanny canyon.
Grand Moff Tarkin had many scenes in the movie. In a way, he came off a little better than Leia because there were some shadows at play. Alas, this made the glassy eyes even more pronounced. His skin tone also had some serious issues, looking more like plastic than human skin. I really think that they would have been better off if they got a different human actor for the part... or found a way to eliminate him from the movie entirely. But, still, it was a fun connection to the original movie, and the connections were part of why I liked Rogue One so much. So... who knows? Maybe this is just the way it had to be.
I was reminded about this all again when somebody posted a video that attempted to fix Grand Moff Tarkin so he wasn't quite so freaky...
Now, I would hardly consider this to be "fixed," but it is a step in the right direction. It's probably not as good as it could have been if the face-mapping were on an actual human instead of a CGI replica.
"Deepfake"... a technology which remaps one face on another face... shows far more promise than CGI humans currently do. I've talked about this plenty of time on Blogography... the last time being in January where somebody "fixed" the de-aging effects on The Irishman...
Now, the place that people always go with deepfakes is this: "Pretty soon the technology will be so good that we won't be able to tell what's real!" And my response is always the same... "Well, yeah, that would be terrible for getting to the truth, but just think of how great it will be for movies!"
Because if I never see a dead, glassy-eyed, dead person ten feet tall on the movie screen again, that would be okay by me.
Posted on June 14th, 2020

If I were a religiously superstitious man, I'd say that a Bullet Sunday associated with The Mark of the Beast is strangely apt given the times we live, and yet there's no need to go fearing the apocalypse just yet... because an all new Bullet Sunday starts... now...

• Hexakosioihexekontahexaphobia! There are some people in the world who would have skipped right over a blog post numbered "666" out of fear that this number invokes the devil. This fear is known as "hexakosioihexekontahexaphobia." Quite a mouthful. My fear of satan has long since disappated because we've got hell on earth happening all around us. From Impeached President Trump scheduling a rally at the site of the Tulsa Race Massacre on Juneteenth (then rescheduling, but no worries... we know what you meant)... to Impeached President Trump erasing transgender American health protections during Pride... to Impeached President Trump easing restrictions on killing bear cubs and wolf pups in their dens so Donald Trump Jr. can spend tens of thousands more tax dollars on hunting trips... evil is being unleashed from the very top of our government every fucking day. Who needs the devil?

• IMDB That Shit! How my mind works... "What was that series I wanted to watch that has General Hux from Star Wars and Zoey from Nurse Jackie? Was it called "Escape?" And it was on Netflix, wasn't it? No... I saw it advertised before Last Week Tonight a few weeks ago so it must have been HBO? Or was it before Upload on Amazon Prime? Surely it's not one of those Apple TV+ shows is it? No, pretty sure it was HBO. Ugh... so many shows... what was the name... what was the name... what was the name... dang. Guess I'm going to IMDB. The guy was definitely in that amazing time travel movie with Bill Nighy and Rachel McAdams that Richard Curtis made... what was it? Oh yeah! It was About Time! Man I loved that movie. I should remember to watch that again. Hmmm... guess I'll look up About Time on IMDB and... WAIT! I remember, it's DOMHNALL GLEASON! Hard to forget an Irish name like that after he discussed how the M and the H are just there to confuse Americans! Domhnall Gleason. Boy, he's an amazing actor, isn't he? That's why I have to watch this new series. But it's not "Escape." Oh wait... it's Run! The name of the show I want is Run! Sweet! I didn't need IMDB after all because I'm just that smart! SUCK IT IMDB! Huh... wasn't the woman who played Zoey in Nurse Jackie also in The Walking Dead? =sigh= I guess I need to IMDB that shit.

• Whoa! I totally missed this. Or forgot I saw it. Or something. This is a "faithful, word-for-word recreation of one colorful day in the American court system" as recreated by Rick and Morty...
Because American justice sometimes perfectly resembles a cartoon. And Rick and Morty is the perfect cartoon to do it. Insanity.

• Damn, Daniel! This is faked, of course, but still hilarious...
I ended up watching this video five times in a row so I could look at everybody's reactions. Thank heavens all my Zooms are on my iPad and I physically close it when I leave the call (which disconnects everything).

• Alexaaaaaa! A slice of life in 2020...
ALEXA: "From Amazon Product Ratings: Three months ago, you purchased 9 Inch Bread Banneton Proofing Basket. How would you rate this product from one to five stars?"
ME: "What the fuck? Alexa, stop bothering me with this shit!"
ALEXA: "Okay. I'll stop asking you for product reviews for a while."
ME: "A WHILE?!? WHY NOT PERMANENTLY?!?"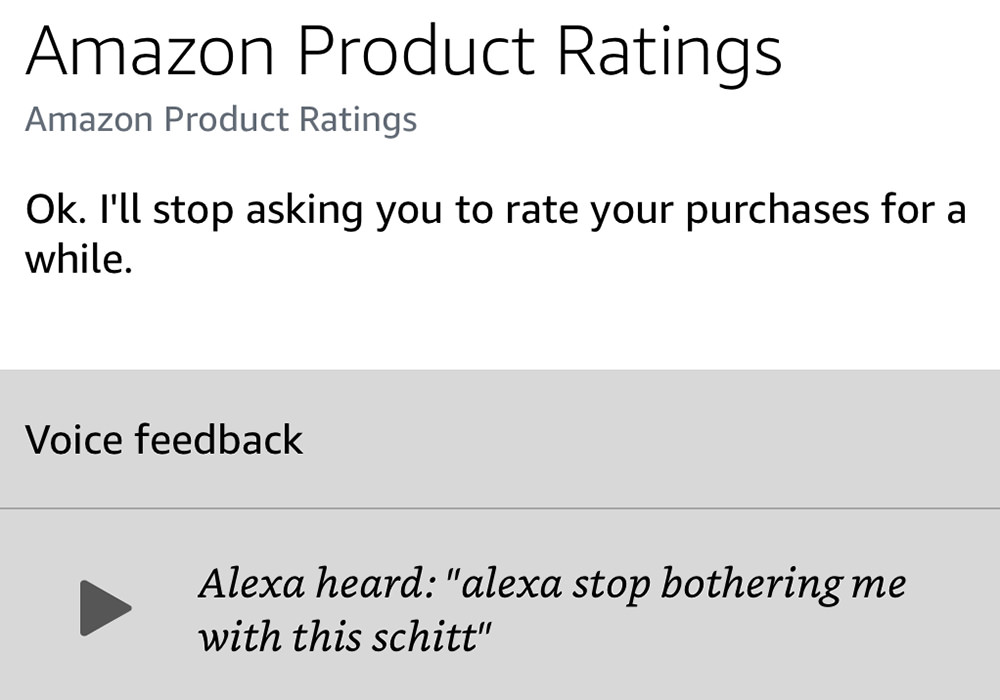 This is how it starts, doesn't it? Technology slowly creeps into your life and eventually just takes over. It's not like The Terminator didn't warn us this would happen.

• Not-So-Foxy! Lately FOX "News" has been caught Photoshopping images to support their idiotic narrative as to what's happening in Seattle... to being so desperate for news on what's actually happening in Seattle that they fall for absurd Monty Python parody posts. I guess the truth about what's really happening in the tiny little 6-block section of Seattle which has sectioned itself off as an autonomous zone is just too boring? Better lie and bias it up then. Seems to make no difference to their viewers. Maybe when Impeached President Cadet Bone Spurs invades Seattle personally, as he's threatened to do, they'll have the story they're really looking for.

• Party! It's gotten impossible for me to support any facet of the Republican Party. Where I live, I generally voted Republican on State issues because the Democrats which dominate Western Washington don't give two fucks about what happens East of the Cascades... there's no votes for them here, so we get ignored. No, I don't support a lot of what Republicans represent, but there's really no choice if the region where I live wants a fair share of the pie.
All that stopped after Cadet Bone Spurs Trump was elected. Any party which enables... and continues to support... this monster has completely lost me. There is no reality where I would ever vote Republican now. Instead I do what I swore I would never do... check every fucking Democrat on the ballot. Because even if a Republican publicly condemns the president, there are still too many other horrific people and issues that never get condemned. And ANY Republican who even attempts to be a human being by representing ALL of their constituency is quickly targeted and devoured by the Republican Party. Perform a same-sex wedding to offer support for a segment of your community. Get fucked. It's just the way they operate now. The Republican Party has no future unless they can gerrymander it.

And now back to our regularly-scheduled hell on earth.
Posted on June 10th, 2020

Bill & Ted's Excellent Adventure is one of the greatest movies ever made.
It's funny, it's smart, and it's got a really good story that doesn't pander or cop out on the time travel elements. Which is amazing when you consider that it's essentially a stoner comedy without the drugs! Bill S. Preston Esq., Ted Theodore Logan, and Rufus are timeless, beloved characters that made a throw-away movie so compelling that it endures even today... despite having a lackluster sequel.
So of course I'm thrilled that we've got another movie coming...
Hopefully it's the awesome sequel we should have got out of Bill & Ted's Bogus Journey.
If not, I suppose we've still got the cartoon show...
EXCELLENT! (well, the first season was, where Keanu Reeves, Alex Winter, and George Carlin reprised their roles for the voices. The second season came along with a shitty TV live-action series and those actors do the voices).
I sure hope that Bill and Ted write their universe-saving song really fucking soon now.
Posted on June 8th, 2020

As I mentioned a while back, I had a DVD stop working and decided to backup my massive CD/DVD/Blu-Ray collection to computer files that I can import into my Plex Media Server. It's been going great so far, and I've been ripping through everything as fast as I can. Then I'm boxing all the physical media up and storing it in my garage. That way I have proof that I bought it in case anybody wants to accuse me of piracy. I don't steal content. On the contrary, I'm proud to support the artists who make the media I enjoy.
But CDs and DVDs aren't the only thing I'm attempting to back up.
For those TV shows I have recorded on VHS and 8mm tape which are not available to purchase, I'm converting them as well.
One of the shows I was going to convert from 8mm tape was My Boys because iTunes didn't have it for sale. But then I thought to check Amazon and managed to get DVDs of seasons 1-3 for just $17! How sweet is that?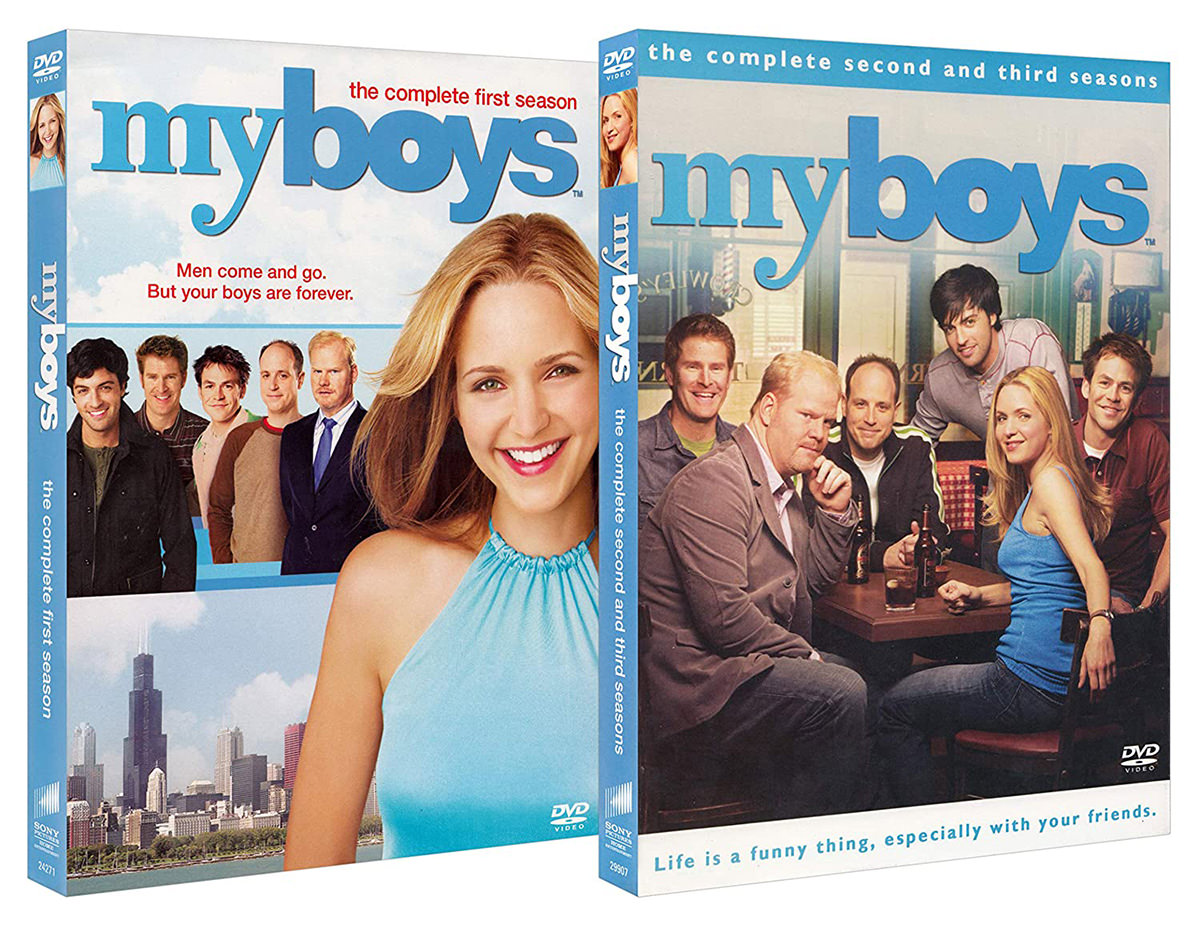 Such a great show. Alas, the final 9 episodes of the series that made up Season 4 can't be found anywhere. Everyplace I've found which has DVDs for sale end up being bootlegs. And since I don't steal content, I certainly don't support people stealing content.
I've still got many, many shows to convert over but, as of today, all my music has been ripped or re-purchased digitally. Re-purchasing is easiest, but so many things I only have on mix-tapes or cassette singles or LP singles just aren't available. I keep checking through.
The only thing I cannot figure out how to purchase is some of the short films I've saved over the years. Some of them I've actually found on iTunes to buy. But others? No clue.
Plex got confused between two of these short movies I love... Sign and Signs. After separating them and telling Plex that they are not the M. Night. Shyamalan movie Signs, I had to watch them again, of course. This first one is entirely too sweet. I've seen it a dozen times and love it more with each viewing ❤️...
Here's the other short film that Plex got confused on. It's absolutely wonderful. More happens here in 12 minutes than you'd find in most movies that are 2 hours long ❤️🧡💛💚💙💜...
I sure do wish I could support these filmmakers and actors by buying these films on iTunes... or anywhere, really, so if anybody knows where they're for sale, I'd appreciate a heads-up.
Posted on May 24th, 2020

You may be stuck in the house, but you won't be lacking for televised entertainment... because a very special Streaming Video Edition of Bullet Sunday starts... now...

• Big Eden! For better or worse, small-town rural America has been saddled with a shiny veneer of down-home values and a sense of strong community. And, having lived that my entire life, it feels an accurate way of looking at things. But this image kind of glosses over the general bigotry and specific homophobia that seems to permeate it all. Big Eden is a movie which shows what happens if it didn't permeate it all...
This is such a warm, charming, and wonderful movie. I don't want to spoil a thing, but suffice to say that it's flawlessly realized cinema. After finishing it, I had to watch it all over again because there are dozens of tiny moments happening in the backgrounds by actors performing at the top of their game. This won a slew of LGBTQ awards, but I'd hardly call it a "gay movie." It's just a movie about a place that you wish existed.

• The Ultimate Gift! I had ZERO expectations for yet another "spoiled rich brat loses his fortune and turns his life around" movie... but The Ultimate Gift was a really good take on the genre...
James Garner is a multi-billionaire with a truly horrible family. This includes a spoiled grandson who spends money like it was water and hasn't worked a day in his life. Everybody gets short-changed in the will when James Garner dies, but the grandson is given a second chance at an inheritance. All he has to do is complete a series of challenges which will win him gifts... ending with "The Ultimate Gift" after all the challenges have been met. But the challenges are not easy and are designed to push him into being a better person. Yes, there are some over-the-top moments to create artificial angst and drama but, overall, I walked away really enjoying this one.

• Hide Away! (Josh Lucas, James Cromwell • 2012) — This movie has polarizing reviews. Some people hated it. Some people loved it. I absolutely loved it. Josh Lucas shows up at a small coastal town and buys a beat up old sailboat to refurbish. The entire movie is a metaphor for rebuilding your life after tragedy, and has been filmed beautifully. I mean really beautifully...
Some of the reviews were screaming "NOTHING HAPPENED IN 85 MINUTES OF RUN-TIME... NOTHING!!!" To which I can only respond "Maybe everything happened and you just weren't paying attention?" The movie 100% relies on Josh Lucas selling it, and he does not falter. From beginning to end, his nuanced performance and commitment to the story were pretty incredible. The ending takes a little thought to process, but was well-handled, I think.

• Kid Brother! This was one of those films where I pretty much had to trust Amazon's recommendation because I would have never given it a second look had I just seen the poster on the Prime Streaming page. A reclusive janitor's life takes a very different turn when his kid brother comes to stay with him...
Do not let the trailer fool you, there is some really good subtle humor and great performances. Where did Alan Longstreet come from and why hasn't he been in like A HUNDRED MOVIES by now? Clever, charming, and some real heart, Kid Brother is worth a look.

• The Lovebirds! Amazon doesn't have an exclusive on enjoyable movies. Netflix just dropped The Lovebirds, starring Issa Rae and Kumail Nanjani. I'm big fans of both, so I was planning on tuning in even if it looks kinda slapsticky and goofy...
And, don't get me wrong, it's absolutely slapsticky and goofy... but it's not without its charms, and I thought Nanjani and Rae did an incredible job of selling it. When all is said and done, it's a cute, sweet film that manages to overcome its weaknesses. It also take place in New Orleans, which is a definite plus.

• Mythic Quest: Quarantine! And, lastly, a lot of television shows are doing "quarantine" episodes or finding other imaginative ways to carry on. Late-night talk shows are thriving in the age of COVID-19. But none of them... none of them... can compare to the sheer brilliance that they came up with for an all new episode of Mythic Quest: Raven's Banquet...
The trailer shows none of the ingenuity which makes the episode so bloody brilliant, which is actually pretty great because it doesn't spoil anything... including an amazing finale. I really enjoyed the first season of the show from Apple+... this is just icing on the cake.

And that's all the movie bullets I got. Stay safe, everybody.
Posted on May 22nd, 2020

My house is a total disaster. Which leads me to believe that the only reason I've been keeping everything obsessively clean all these years is because I had people dropping by and regular houseguests staying with me. Now that there's nobody here but me and the cats, I just don't bother. And it's getting completely out of hand.
This morning I noticed a smell coming from the dishes piled in the sink and finally decided to (begrudgingly) do something about it. Then I looked over at my pile of dirty clothes and decided to do something about that too. But that's as far as I managed to get before running out of motivation. Again.
It's all psychological of course, and that's something I've been trying to get sorted. Mostly it comes down to acknowledging that I took a great many things in life for granted.
I never really thought of myself as a social person, but apparently I'm far more social than I realized. Now that I can't just hop in my car and go visit my friends. It makes my world feel very, very small. Which is ironic considering the entire world is literally at my fingertips every time I open my computer.
That's not the same though, is it?
I've decided to keep my grocery store visits to once a month. I live in an area where masks are considered "a violation of American freedom" and people are overtly assholish towards you when you wear one. Never mind that it's for their protection in case I've been exposed... I still catch crap for looking out for others. And the fact that they can't extend the same courtesy to me is disheartening, to say the least. Apparently they've bought into all the idiotic nonsense about "masks cause carbon dioxide build-up that will kill you" and "Bill Gates wants to insert microchips in everybody" and whatever else wing-nut anti-science propaganda bullshit is out there being force-fed into social media. Guess it's more fun to believe the stupid shit than the simple reality of it all.
Not that I wouldn't rather skip out on reality, mind you.
I try to do exactly that every chance I get.
This month it's by watching movies from Central and South America that have been piling up on my watchlist. One of the better ones I've seen is a movie from Venezuela called Azul y no tan rosa (which translates to My Straight Son)...
I very nearly stopped watching because there's a horrific violent scene in the beginning that I really didn't need right now. The world is depressing enough. But man am I happy I kept watching. What a fantastic movie. Highest possible recommendation if you're looking for a sweet film to hunker down with over your Quarantine Memorial Day Weekend.
When I needed a break from subtitles, I happened upon an interesting art-house sci-fi film run amok called Infinity Chamber...
I avoided it for the longest time because there were some bad reviews and people were saying that the acting was amateur. This was bizarre to me because I thought Christopher Soren Kelly, upon whose talents the entire movie hinges, was fantastic. Sure the movie went on too long and the ending was a bit meh, but I liked it well enough.
Beats cleaning my house, that's for sure.
Posted on May 21st, 2020

The Empire Strikes Back is one of the greatest movies of all time. Easily the best film of the entire Star Wars franchise. It's an epic sci-fi adventure story that doesn't pander or self-sabotage with kiddie shit like we would get out of Return of the Jedi and the awful prequel trilogy. We wouldn't see anything like it in the Star Wars Universe again until Rogue One and The Mandalorian.
And today is the 40th anniversary of Empire hitting theaters...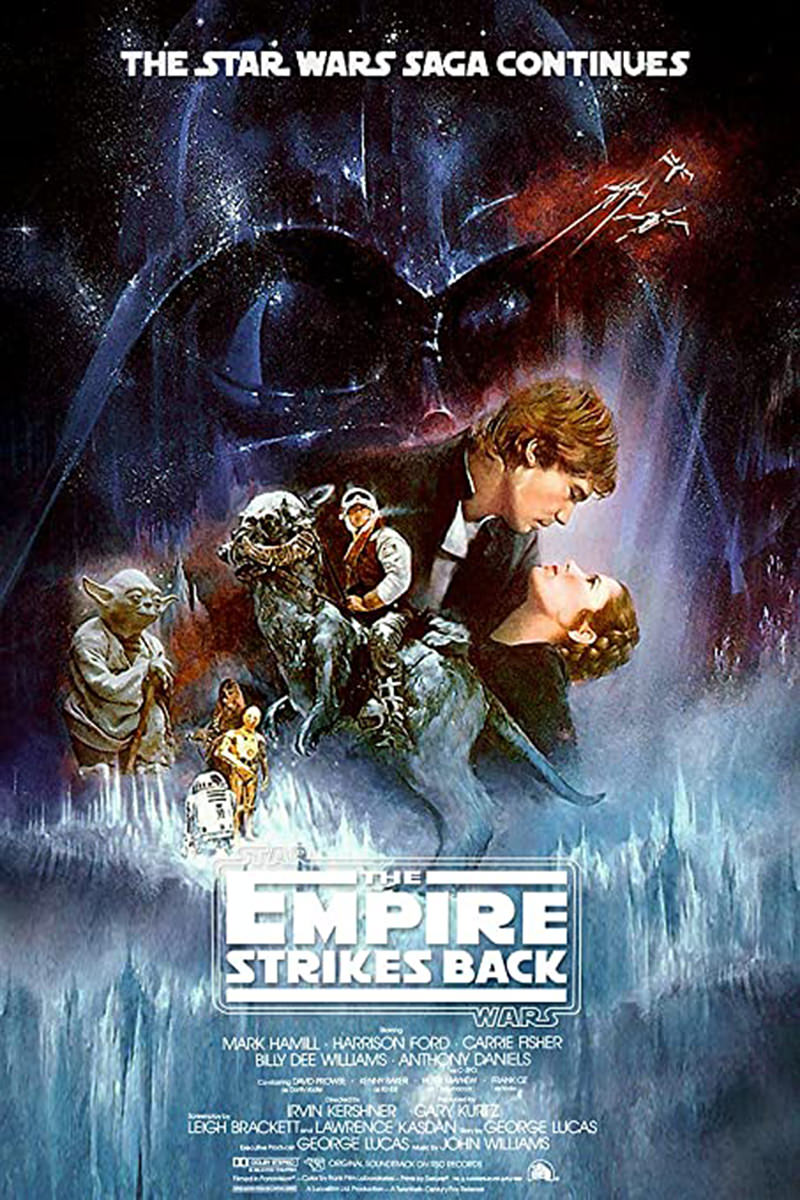 So naturally I had to watch it for the hundredth time.
As if I need an excuse.
The difference being that I watched the original film and not the "Special Edition." Sure the re-release is prettier and the effects are more polished, but it has some idiotic changes that are beyond bad. Greedo shooting first... that hilariously clumsy and inexplicably redundant scene with Jabba (didn't we just go through this conversation with Greedo?)... they're jarring in the worst possible way. What would be great if we could just get the original movie with the updated effects, which is all you really need.
Obviously, The Empire Strikes Back totally holds up despite being 40(!) years old.
After viewing the film I ran to my bookshelf to grab the epic The Making of Star Wars: The Empire Strikes Back book by J.W. Rinzler...
If you haven't already read it, the book is well worth tracking down.
I wanted to re-read the movie novelization, but my copy has long-since fallen apart from use. It's a shame, because it adds some depth to already memorable scenes. Like when Lando is walking Han and Leia to dinner, the door opens up, and Darth Vader is there. In the novel they talk about how Han draws his blaster fast... maybe the fastest he's ever drawn it... which is a cool detail that you can't get from the movie. I'm pretty sure that I have the comic book adaptation somewhere, but that would take more digging than I'm prepared to do.
Oddly enough, watching The Empire Strikes Back doesn't make me want to forge onward with The Return of the Jedi, but it does make me want to watch Solo: A Star Wars Story. The movie was severely underrated, and Donald Glover's take on Lando Calrissian is pretty great.
So I guess I've got the rest of my evening planned out then.
Posted on May 17th, 2020

The weather is finally warming up, but the hottest place to be is right here... because an all new Bullet Sunday starts... now...

• More Brothers! One of my favorite films to pop up in my foreign film binges is Kardeşim Benim, a really charming and funny Turkish film about two estranged brothers on a road trip after their father dies. A subtitled version is available on Amazon Prime streaming and for sale on iTunes...
I loved it and was happy to see that they made a sequel. Alas, Kardeşim Benim 2 was not available anywhere... even without subtitles... and all I could find was a trailer, which looked every bit as good as the first movie...
Fast forward to this past week and I saw that Amazon Prime Streaming finally had the sequel available to watch... with subtitles! It was darn good, and I enjoyed it just as much as the first film. It was a bit confusing, however, because the female lead from the first one has mysteriously disappeared. I was left scratching my head while thining "Wait... what happened to Zeynep?!? Who is Didem and where did she come from? Hakan is marrying her? Did I miss Kardesim Benim 1-1/2?!?" Still, well worth a look, especially if you saw the first one.

• Mow Your Tuna! I love languages and have studied more than a few of them. The only language I ever felt fluent enough to hold a conversation in was Japanese, which has long-since escaped my memory. Languages I studied just enough to blunder my way through when traveling have been Swedish, Thai, Portuguese, and Italian. The first language I studied was German and I studied Spanish in high school. Neither stuck. I did attempt learning French before my second trip to the country. It did not go well. Which is why I had a good laugh over this...
Now, I am the first to admit that English is no better. There are loads of homophones that make zero sense and can easily confuse anybody attempting to learn the language. But when it's the language you grow up with, it just makes sense.

• Casting! QUEEN LATIFAH AS THE EQUALIZER?!?!? SIGN ME UP, PLEASE! I am absolutely fascinated at how a show like that might work. I am so happy to have some really different television to look forward to and this fits the bill nicely.

• Electoral Math! "Democrats and losing elections is like Princess Peach and getting kidnapped by a lizard. At a certain point it starts to seem like y'all like this shit." — Oh... here we go... a total breakdown of how politics work where I live and how Democrats are 100% fucking it up. AGAIN...
He's not wrong. About any of it.

• Mo Betty! NEWSFLASH: Betty White to star in new Lifetime holiday film at 98 years old. — Squeeeeee!

• Magic! As we remain locked down in quarantine, I've been incredibly impressed with how much Disney has been doing to distract us from it all. On their blogs they've been releasing a slew of amazing recipes for some of their most popular dishes and desserts at their parks. As if that wasn't enough, theyve been posting videos to their YouTube channel of all kinds of things... from fireworks displays to attraction ride-throughs, like their latest and greatest: Rise of the Resistance...
So cool. Really hope I can ride it in person next year. The Disney Parks Blog is here. The Disney YouTube Channel is here. Enjoy!

• Hugs! And because I want to end today on a happy note, here's a video of people hugging animals hugging people...
Doesn't get much sweeter than that.

And that's all the bullets we have for today.
Posted on May 5th, 2020

I've been spending a couple hours each day puttering around my flower beds. A neighbor was kind enough to pick out some new plants for me, so I've been working hard to create a home for them.
One of the things I've been meaning to do for years is pull out the irises in the front of my house. I've never understood these flowers. They're pretty for a few days, sure...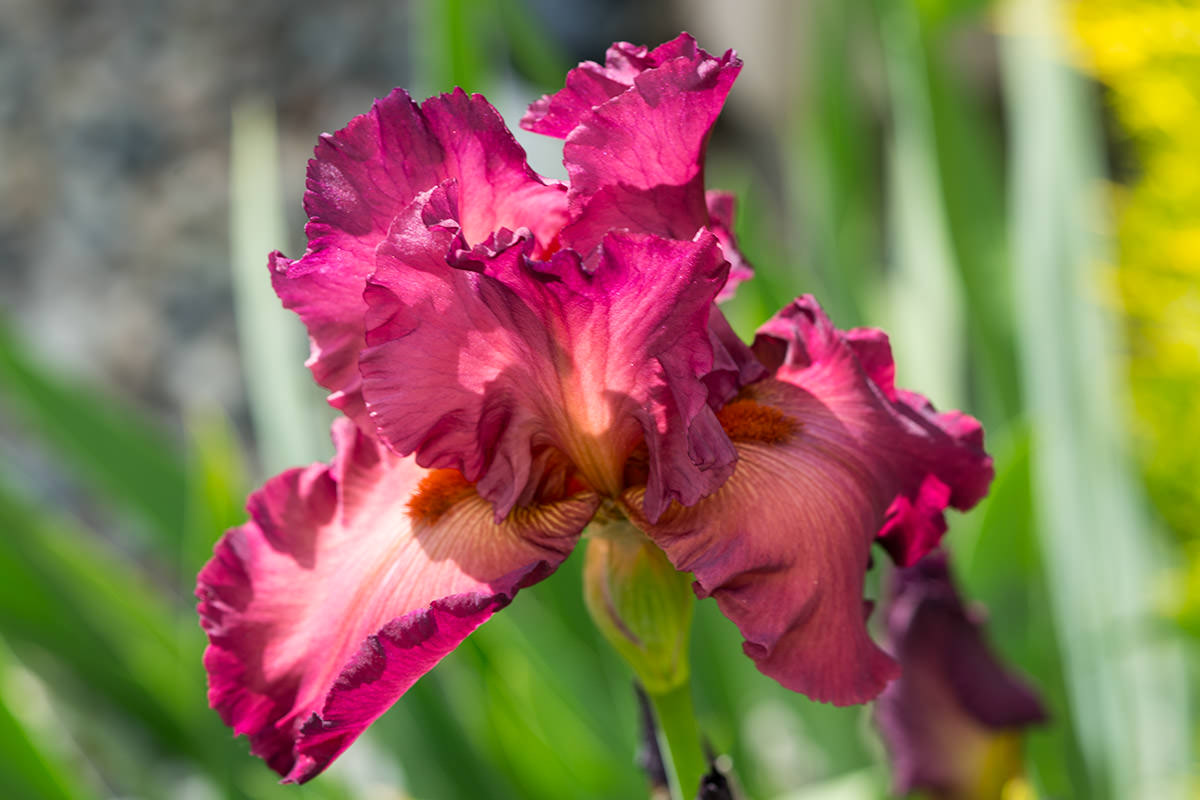 But they are top-heavy and fall over... many times before they even bloom, which means they bloom on the ground. Then the yard care team runs over them with the mower and they look horrible until they finally die. Then it all repeats next year. I try to move them off the lawn so they at least don't get torn up by the mower, but they still look pretty bad and have to go...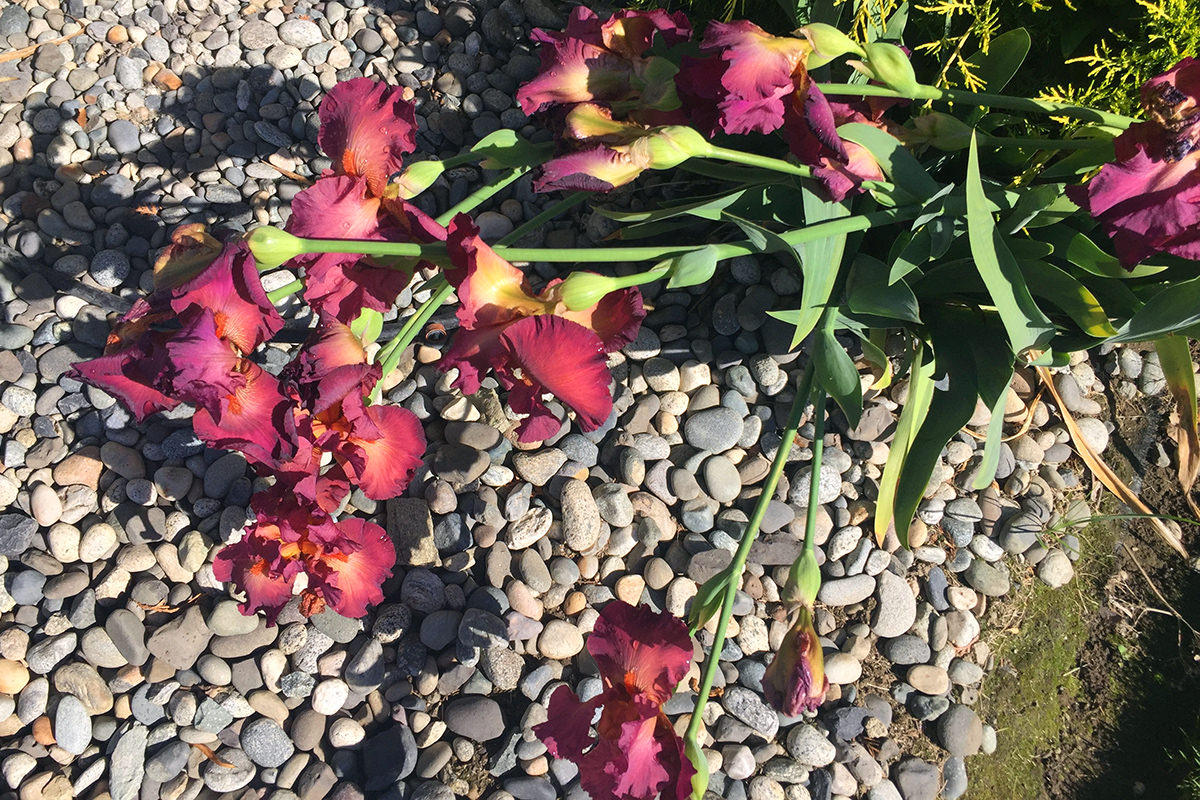 And yesterday was the day. I ripped out the two plants in the front of my home. But those flowers got their revenge, let me tell you.
The pollen got all over me and I had an allergy attack unlike any I've had in years. It was so bad that I had to take a big dose of Benadryl, then have a nap.
When I woke up an hour later, I was covered in blood.
I ended up with a nosebleed that would not stop, though it did slow to a trickle when I finally fell asleep around 3:00am. I was expecting to wake up and have to slog to the clinic to get it cauterized, but it had miraculously stopped overnight.
The irises on the side of my house can stay right where they are. I'm afraid of these flowers. I missed a half-day of work because I had to catch up on sleep because of these flowers.
Today I tried to take it easy and definitely not sneeze or blow my nose. Instead I laid on the couch and watched television, including a clever movie called The Great Seduction which is not some period romance bullshit as you would expect from the title...
I love it when I happen across a movie I've never heard of and actually end up enjoying it!
Kinda a nice way to end a day that started out so badly.