Posted on April 9th, 2018

Today is a busy day because I am off for vacation starting tomorrow. In an effort to save time so I can pack and clean house before tearing out of here, I thought I would cut-and-paste a ranking of my top-five episodes from each Star Trek series that I had made last week. A fellow fan and I were discussing the merits (or lack thereof) of all things Trek, and this is how we let each other know exactly What Kind of Star Trek Fan We Are. Because, let's face it, wars have been started over this kind of thing.
But then I decided to rank the series themselves.
Then I decided to write my thoughts on each series.
Then I had to go back through my lists and question some of my choices.
Next thing I know, a half hour has passed, and my entire reason for this entry have all come crashing down. I spent more time making a blog post out of something that I would have been much better off starting from nothing. Cat photos take hardly any time at all.
But anyway... here we go, starting with my ranking of all the series best-to-worst...
Star Trek: The Original Series
Star Trek: Discovery
Star Trek: The Next Generation
Star Trek: Enterprise
Star Trek: Deep Space 9
Star Trek: Voyager

And here are my top-five episodes within each, in series order...

Star Trek
The first Trek is undeniably the best Trek with strong stories that hold up even to this day. That they managed to make it look so good given the effects technology at the time is just icing on the cake. Yes, the acting was less than subtle, but there's no denying that the cast was a magical combination that sustained the franchise well past cancelation. If there's a grievous fault in the series, it would be almost the entirety of the third and final season, which saw budgets slashed and shitty stories like And the Children Shall Lead taking a steaming dump on the sublime excellence of the first two seasons. No spin-off even comes close to how imaginative and revolutionary a show Star Trek was, is, and will always be.
Mirror, Mirror
The City on the Edge of Forever
Space Seed
Balance of Terror
Assignment Earth

Star Trek: The Next Generation
Gene Roddenberry's bizarre edict that the future was perfect, everybody on The Enterprise was buddy-buddy, and all internal conflict on the ship was to be purged, made for a bland return to a once-great show. I was on vacation in Maui when the premiere debuted. But I was such a Trek fan that I gave up precious time in paradise to watch the first episode. It was so heinously boring and shitty... from the story to the sets to the effects to the costumes to (some) of the acting... that I was mired in shock and disbelief. How in the hell did anybody making the show thing this was Star Trek? Not to say it was all crap. Things improved after the first season and some true gems were to be found amongst the ruins... but, yeah, it was mostly crap. Though it wasn't the crappiest thing to come out of Star Trek. Not by a long shot.
The Inner Light
Darmok
Yesterday's Enterprise
The Best of Both Worlds
Remember Me -tie- The Ensigns of Command

Star Trek: Deep Space Nine
Despite having the series elevated by the amazing talents of Avery Brooks in the lead (ZOMG! It's Hawk!), this low-rent Trek knock-off was absurd to new extremes. Made infamous for Odo being the shape-changing alien that never changed shape, everything seemed to be done on the cheap. They blew their budgetary wad on the Deep Space Nine space station set, then had no money to go anywhere interesting, do anything interesting, or see anything interesting. They tried to compensate with the whole Bajoran/Cardassian conflict, but it was poorly handled and came across as false drama. The religious angle with the "Prophets" was boring in ways Next Generation could only dream about, and things were off to a bad start from the beginning because of it. Eventually even the people running the show realized what a turd they had crapped out, and added a ship (The USS Defiant) so they could go places... and fan-favorite character Worf... but it was too late. All that had come before had mired the show in mediocrity, and precious few episodes managed to escape it. But when they did manage to escape it, the series showed such amazing promise. A glimpse at what could have been. Unfortunately it was too rare an event to make me care about the show, because they always went crawling back to what made it suck.
The Visitor
Trials and Tribble-ations
Far Beyond the Stars
Little Green Men
Second Skin

Star Trek: Voyager
Holy shit where do I even start? Because I am having a tough time finding the words to express just how much I hated this show. Hated it. There were elements I liked... in particular Robert Picardo as The Doctor and Tim Russ as Tuvok. And eventually we got Jeri Ryan as the Borg's "Seven of Nine" which was another coup. But that wasn't even remotely enough to salvage what a mess things were. First of all... the entire concept of the show was to remove "Star Trek" from everything "Star Trek" so writers could throw out the rules and let their imaginations run wild. A crew formed from conflict! No support system! Limited resources! Life on Voyager was to be a brutal struggle for survival in a strange and hostile universe far, far from home. But we never got that! Well, we rarely got that. What we got was yet another Next Generation retread that didn't even come close to the standards set by Next Generation (such as they were). As if that weren't shitty enough, "button-pushing action" was elevated to new heights. A conflict arises. Buttons are pushed to solve it. All while the "EPS conduits" are failing and the plasma is rerouted. Over and over and over and over again. I barely watched the show, but ended up binging on DVD rentals after everything ended so I could fast-forward through the boring crap. Which is to say I was fast-forwarding most of the time. The fact that I couldn't even manage to think of five episodes I liked well enough to list speaks volumes. It was all Oh... I remember that one with Sarah Silverman! and Oh... that episode with the rapid-evolving civilization was good enough that "The Orville" ripped it off!" Give me a break.
Blink of an Eye
Year of Hell
Future's End

Star Trek: Enterprise
It was a good concept. Go back to all the newness and exploration of the unknown that made Star Trek so amazing by setting a show before Star Trek existed. Then get a big name like Scott Bakula to star in it. Then spend the money needed to make the show actually look great. It would be different. It would build pre-continuity continuity for the original series. It would focus on all the things Star Trek fans love and jettison those things they didn't. It would be a love letter to everything Star Trek! That would be great, right? Well, it sure could have been. Except some genius decided to mire the whole thing in the so-called "Temporal Cold War" which had death-grip on the show for three whole seasons. Sure, they were creative enough to escape it from time to time, but it pretty much killed what should have been an enjoyable outing. The fact that it never really paid off just added insult to injury. No surprise that my favorite episodes are ones that tried to side-step the restrictions that plagued the series.
Carbon Creek
In a Mirror, Darkly
Similitude
Twilight
Dear Doctor

Star Trek: Discovery
And here we are. The latest Star Trek spin-off that has divided fans and set the internet on fire. It seems most people either love it or hate it, though the reason they love it or hate it differ completely. I absolutely loved it. And the reason I loved it is because I felt it finally... finally... recaptured what I loved about the original series. At long last, we had actual Star Trek happening again! And yet there are people who hated it because they didn't feel it was Star Trek at all. And I get it. Honestly I do. It has many problems continuity-wise. It completely and utterly rejects Roddenberry's silly "no internal conflict" edict. There were inexplicably stupid changes made (WTF with the Klingons?). And some of the tech is just plain silly (spore drive?!?). But, as a die-hard fan of the original, I just didn't care about any of that because the "flavor" or what captured my imagination from the start was there. It also had some brilliant re-workings of some of Trek's best ideas. As if all that wasn't enough, the special effects and casting were choice. Sure the last two episodes fizzled, but the slow burn and massive payoff for everything before that was all I could want in a Star Trek show. I cannot wait to see what they come up with for their second season.
The Wolf Inside
Despite Yourself
Into the Forest I Go
Vaulting Ambition
Context is for Kings

Just for duck soup (and a need for completeness), here is my ranking of the Star Trek movies which I took from my blog post here (with details, if you need them!)...
Star Trek II: The Wrath of Khan
Star Trek IV: The Voyage Home
Star Trek
Star Trek VI: The Undiscovered Country
Star Trek Beyond
Star Trek: First Contact
Star Trek Into Darkness
Star Trek: The Motion Picture
Star Trek III: The Search for Spock
Star Trek: Generations
Star Trek: The Final Frontier
Star Trek: Nemesis
Star Trek: Insurrection

And I guess that's a wrap on Star Trek. If all goes as planned, tomorrow's entry will be written from the airport.
Posted on March 18th, 2018

Don't click that "Back Button" just yet, because an all-new Bullet Sunday starts... now...

• To Infinity! And so... here we are. A little over a month until the beginning of the end. Ten years of build-up all comes down to Avengers: Infinity War in April and its sequel next year...
So much to unpack here, which is not surprising considering the final movie has a runtime is 2 hours 36 minutes.

• A Brief History of Time. Stephen Hawking is gone! So remarkable that he managed to live so long with a disease which he was told would kill him decades ago. And look what his brilliant mind accomplished while trapped in a body which betrayed him! That he was a character on The Simpsons is just icing on the cake. An amazing, amazing man...
And funny...
Rest in peace, sir.

• LOLZ! Probably the funniest thing I've ever seen on Twitter...
And yet... this is utterly insane as well. How in the hell do you confuse Kumail Nanjiani, Kunal Nayyar, and Kal Penn? They look nothing alike! I guess some people just see skin color and don't look any further.

• Fourth World! Looks like DC is finally moving past Zack Snyder's laughably bad take on super-heroes. After Patty Jenkins hit gold with Wonder Woman, they're striking a deal with another celebrated woman to helm New Gods for the big screen. Congrats to Ava DuVernay! My first choice would be Taika Waititi since his love letter to Jack Kirby in Thor: Ragnarok was so perfect... but this is a great choice too...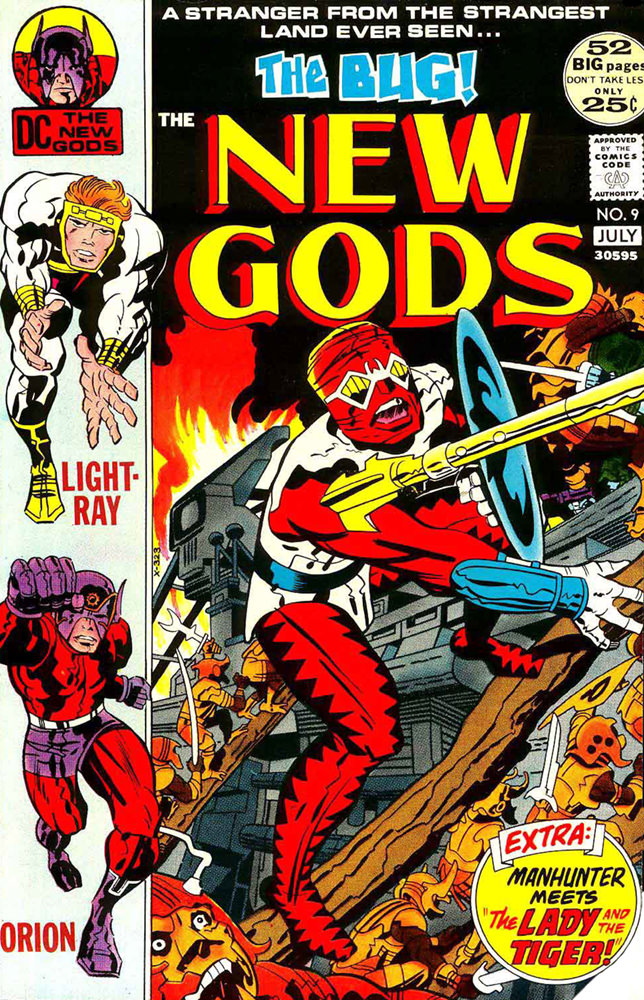 It will be interesting to see if DuVernay goes full-on Kirby or heads in another direction entirely.

• Incredible! ZOMG ZOMG ZOMG ZOMG... It's REAL!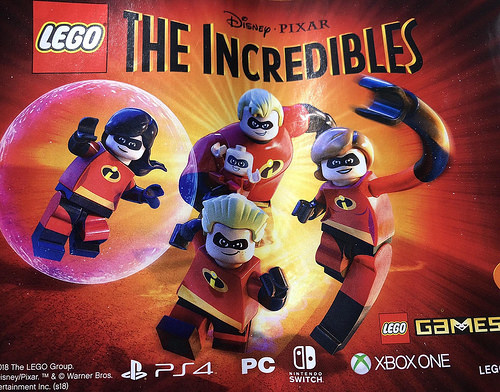 Needless to say, I want want want want this game!

• Chain Gang! Since subscribing to Amazon Music Unlimited, I've been going a bit crazy over music. Now that I have "tens of millions" of songs available anytime, anywhere, I'm asking Alexa to play esoteric stuff all day long that it would never have occurred to me to play before I subscribed. Something pops in my head? Play it Hear a song mentioned somewhere? Play it. Song pops up on a commercial? Play it. For the past two days I've been obsessed with Sam Cooke. He was mentioned on an episode of The West Wing, and I've been listening to everything available ever since. So many songs of his I recognize but never really knew where they came from.
Such an amazing talent. Which makes the bizarre circumstances of his death even more tragic.

Until next Sunday then...
Posted on March 17th, 2018

Welcome to Sonos Week here at Blogography! Each day I will be talking about my leap to the Sonos platform for "smart speakers" and how it integrates with Amazon's Alexa assistant. If you haven't read past entries in Sonos Week, you'll probably want to start at the beginning by clicking here.
And now on with the show...
"Dodge this."
When I started SONOS WEEK here at Blogography, I broke down what I wanted to say into five parts. Little did I know that a sixth part would unexpectedly appear.
Sonos gear is incredibly expensive. Whether it's worth the money is debatable. Given what it can do and how it works, it was worth it to me and my needs. I was able to afford the $350 for the pair of Sonos One speakers because I had a $120 credit at Amazon plus some tax refund money. And while I thought I might buy more pieces eventually, it was not on my radar. I have a nice Denon receiver plus a decent speaker setup and a living room wired for surround sound, and that's more than enough.
But then I had a long-time online friend notice I was reviewing Sonos on my blog who offered to sell me his PLAYBAR for cheap (well, maybe not "cheap," but for less than I could buy it new). He had upgraded to a Dolby Atmos 7.1 setup (Sonos can only do 5.1) and his PLAYBAR was sitting in his attic.
He had all the original packaging and said it was in perfect condition, so I said "Wrap it up, I'll take it."
The next day the UPS driver paid a visit and Christmas morning came early.
I anticipated that setting things up would be a bit problematic because I was having to shuffle around my existing Sonos speakers to get a surround sound system. The PLAYBAR would become the Left, Right, and Center channels... my existing Sonos One speakers (from the living room and kitchen) would become the Rear-Left and Rear-Right channels. Turns out it wasn't a problem at all. I plugged in the PLAYBAR, used the Sonos app to set it up, then was asked if I had rear speakers. Since I did, I tapped a button on the backs of them when instructed and everything was reconfigured for me automatically. Such is the joy of Sonos.
I was worried that a single PLAYBAR speaker taking the place of three speakers would destroy the stereo separation I was used to, but that was not the case at all. The Left, Right, and Center channels were fairly distinct after TruePlay tuning. The rear channels being in separate speakers were even more distinct, as expected. My go-to movie for demonstrating surround-sound is The Matrix, and it sounded terrific through Sonos.
It's a great system and the amount of wires and crap it replaces is very cool...

Denon receiver: $500 - Speakers: $300 - I should have just bought the $700 PLAYBAR to begin with.
There are some caveats to PLAYBAR, however...
Sonos does not support DTS, a popular multichannel sound system. A friend warned me about this ahead of time but I still find it more than a little shocking. Many an audiophile loves their DTS, and Sonos not implementing it is kinda weird. If you buy DVD or Blu-Ray for their DTS encoding option, PLAYBAR ain't for you.
Sonos also does not support PCM, DD+, or Dolby Atmos (among others). All you get is regular stereo and Dolby Digital 5.1 surround. If your devices can't output or convert to these formats, they won't work (I lucked out... my Blu-Ray player can be set to encode all outgoing sound as Dolby Digital).
PLAYBAR only supports an optical TOSLINK connection. Nothing else. Nothing. I was fully expecting to plug my devices in via HDMI cables or a single cable from the HDMI ARC port on my television. Nope. The only ports on your PLAYBAR are two ethernet ports and the single optical-in port.
With that in mind... some televisions don't have optical output... most televisions don't output 5.1 sound via their optical port. When I saw this was my only option, I nearly shit myself because I had no idea if my TV downgraded its optical sound to 2-channel stereo or not. I scrambled to Google it, but couldn't find my model listed anywhere. When I did find a list, all the Samsung televisions said No-No-No-No-No-No-No. Since HDMI is a current standard and optical is antiquated, this is a problem I never even considered. Turns out my particular TV is one of the rare Samsung models which can output Dolby Digital 5.1 via optical, but holy crap!
The PLAYBAR debuted in 2013. I don't think it has been updated since then. This means its aesthetic does not match the current black-on-black scheme which my Sonos One speakers use (along with the PLAY:5 and PLAYBASE). I'm not saying the thing is ugly... far from it, this is one beautiful piece of equipment... but it's kind of lame that even if you're buying a brand new unit you can't get a matching system. Mine are on opposite sides of the room, so it's not a big deal, but still. Would be nice if you could buy a strip to put across the metal piece so it can match.
The fabric covering the speaker array is a thin, stretchy dust-magnet and tough to clean. Sonos recommends vacuuming it, but if something won't vacuum off, you're kinda screwed. I used a damp towel to brush it in spots, which was better, but I worry about how the fabric is going to end up looking after years of service. There are so many audio-neutral fabrics out there which are much tougher... the choice they used here is perplexing. Ideally, Sonos would use a metal grill like they do on their other speakers.
The PLAYBAR is designed to sit on a table in front of your TV or be hung on a wall above or below it. The friend I bought it from said that it sounds much better on the wall. This meant I had to order some mounting hardware ($40 down the drain) and an electrical-code-compliant kit for putting the wiring in the wall ($50 down the drain). I'd like to mount it above my TV so my cats can't mess with it... but I think that's weird, so I'll end up mounting it below. Then pray my cats don't claw at the flimsy fabric mesh.
When it comes to music, I'm not so enamored with the PLAYBAR. I don't know what it's trying to do with the stereo separation, but it feels lacking. Fortunately I've got my two Sonos Ones in the rear channel to pick up the slack. If you're in a large room, you'd probably want a pair of PLAY:3 speakers in the rear for music (which would be expensive, but totally doable).
Some really nice things about PLAYBAR before I go...
The sound on this thing, as I said, is very nice. Its nine-speaker array can separate sounds well and come in a good-looking package.
The "Speech Enhancement" option on PLAYBAR is surprisingly good. No more having to crank the volume to hear dialogue. I've always hated having to do that, but have found all the "enhancers" I've run across don't do a very good job. It seems to work with Sonos, probably because their speaker quality allows it to be good. On my wishlist... a way to temper it to a lower setting because on some movies it can be a bit too powerful.
In my old setup I had a subwoofer because the bass wasn't very punchy on my stereo. I like to feel the rumble of an explosion when I'm watching a movie. With PLAYBAR I'm liking the bass just fine. If my opinion ever changes, I can get a Sonos SUB. But for right now? I'm happy to save myself the $700.
I can't overstate how easy PLAYBAR is to set up. It's a simple step-by-step process with the Sonos app. Most things are handled automatically.
One horrible downside for me is that I lost my kitchen Sonos One speaker so it could fill out my rear channel. No more listening to music while I cook dinner or load the dishwasher. Replacing it is another $200, so that's the end of that.
The good news? Now that I could put my Amazon Echo in my bedroom and my Echo Dot in my garage, I have Alexa in every room of my house. All I need now is to embed an Echo Dot inside my brain and I guess I'm set.
Meanwhile, Neo has just realized he's The One and a fight has ensued, so I gotta get back to The Matrix.

UPDATE: And so my POWERBAR mounting kit came. It's pretty basic for $40... just a metal plate and some drywall screws. But it does the job. Kinda. There's a major problem with it.
Electrical codes make it illegal to run a power cable behind a wall. You have to purchase a electrical outlet wall kit which is code compliant. Then you can plug stuff into the outlet. But the six-foot power cable that came with my POWERBAR can't fit behind the speakers, so it has to hang below it in a big wad...
Kinda defeats the whole purpose. You'd think that since SONOS makes you buy a kit to wall-mount the thing that they would include a tiny power cable with it. Assumably they know that you can't run the cable in the wall, right? I mean, come on, every single photo they ever show of their stuff being wall-mounted shows the cables hidden in the wall... so how are they doing it? No frickin' clue since I can't find where they sell a short power cable anywhere. Maybe they don't care about complying with the electrical code and are mounting their stuff illegally.
I've emailed Sonos Customer Service, so I guess we'll see what they say.
UPDATE: Sonos Customer Service is all... "Uhhhh... nope, we don't sell that. We hire professional installers for our photos and they use adhesives and stuff to hide the wires!" (or something to that effect). Well, whatever. It really chaps my ass that Sonos has most every damn photo with the wires hidden, yet it's something they don't really provide for.
UPDATE: I found a Dell laptop 4.5-inch power cable that works much better than the 6-foot cord from Sonos. The plug is a tad too long, so it sticks out at the bottom a tiny bit, but it's better than the wad of Sonos cable I was dealing with. Hopefully one day Sonos will get off their asses and sell a short power cable with a small plug so you can legally get hidden wire mounting like they show in all their photos.
UPDATE: I have given up on wall-mounting my Sonos One speakers. With no screw-mount on the back, the solutions I've found are far from pretty. Furthermore, even if you buy short power cables, there's no really solution to bury the cables legally... at least not yet. Instead I'm using two IKEA 4-drawer shoe cabinets that are only 8 5/8-inches deep, wall-mounted, to put my Sonos One speakers on. They are the perfect height for the speakers to rise above my couch, but not so tall that they take up a lot of wall space. By drilling new holes to shift the top board, they can be set side-by-side. And once I drill holes in the top boards for power cables, they drop through and are completely hidden. Best solution I could find given hiding power cables in the wall was not an option for me.
Posted on March 12th, 2018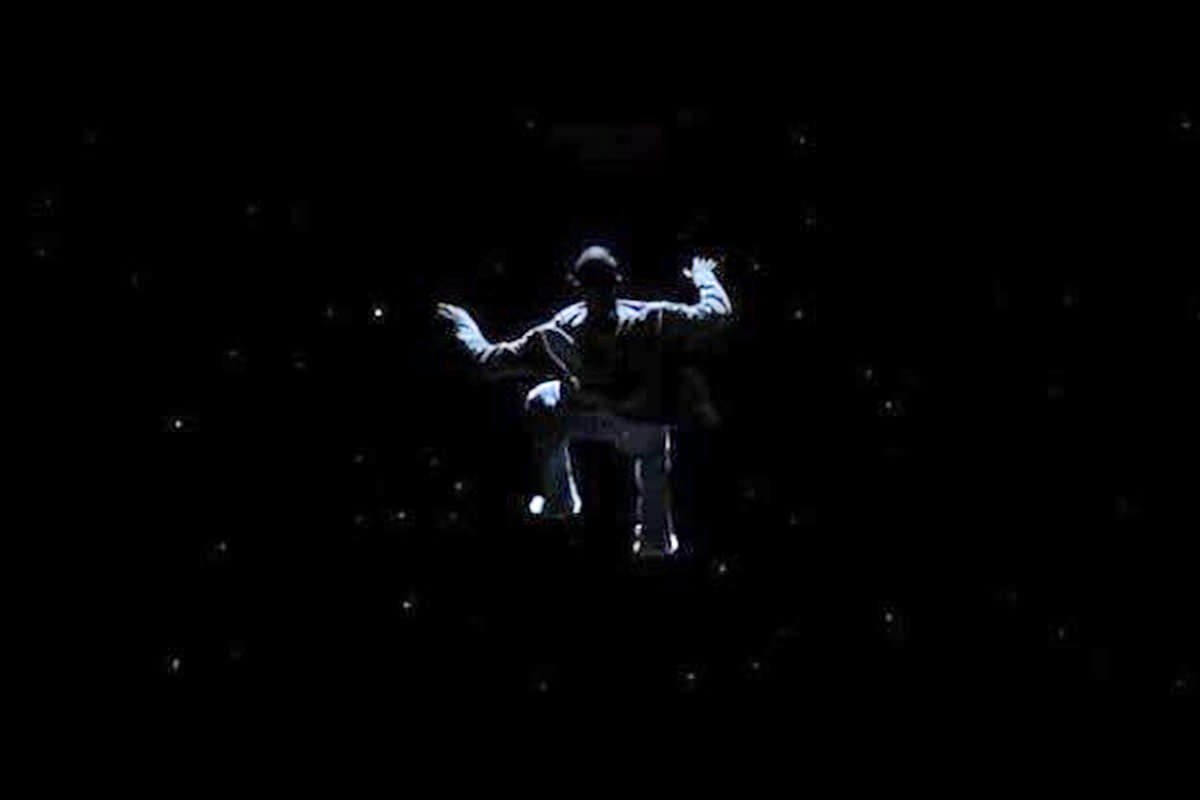 Posted on March 8th, 2018

Yesterday I talked about finally being able to dump Apple's home automation disaster, HomeKit. Today I'm contemplating dumping Apple TV for a number of reasons...
First of all, the streaming quality of shows purchased through Apple iTunes is awful... assuming you can get them to stream at all. Do you know how many times I've gone to watch a movie or TV Show I've purchased, only to have Apple TV go catatonic? Do you know how many times I've been watching something only to have Apple TV suddenly stop streaming and then not start again unless I reset everything? And when I complain? Apple blames my internet connection. Without fail. But here's the thing... ALL OTHER STREAMING SERVICES WORK FINE! Even on Apple TV! Episodes of The West Wing I've purchased from Apple won't stream. But episodes of The West Wing stream just fine through the Netflix app... ON MY APPLE TV!!! The problem clearly isn't my internet connection. The problem is that Apple has billions of dollars but can't build a content delivery system that's worth a shit.
Second of all... digital purchases from Apple iTunes are almost always more expensive than purchasing them elsewhere. Movies that are $19.99 at the iTunes Store can be purchased at Vudu or Amazon or wherever for $12.99. Now, the one thing Apple has that other don't (yet) is a no-charge upgrade to 4K and HDR content. But what good is it if you can't watch it?
But the worst offense of all with Apple TV? Apple is happy to take your money, but they absolutely, positively do not give a shit about making sure you get what you pay for.
As an example... I use the Sundance Now app on my Apple TV to watch a show called This Close. I purchased my subscription through my Apple TV and pay my $6.99 a month to Apple. But when Sundance Now is suddenly asking me for a login... but I don't have a login because I purchased through Apple TV... Apple says "Sorry, you have to contact Sundance Now because it's their app." Except... I'm not paying Sundance Now. I'm paying Apple. And the best that Apple can do is cancel my subscription. Problem is... I'm paid up through March 21st. If Apple cancels my subscription, I'm losing almost a month of subscription I've paid for. Their response?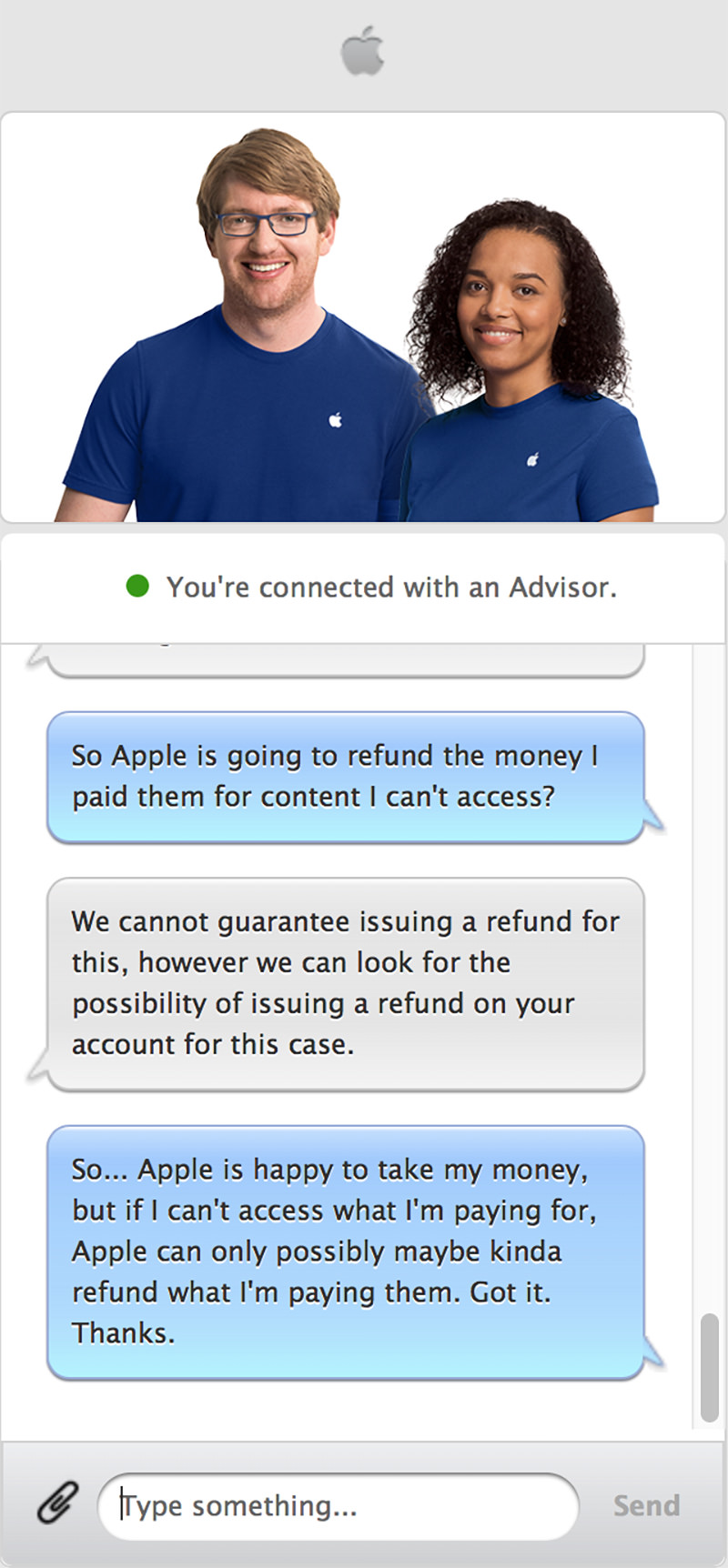 That's right. They can't guarantee that they can refund me money THEY TOOK for something I CAN'T ACCESS because their only solution is to TERMINATE MY SUBSCRIPTION on THEIR PRODUCT using apps that THEY AUTHORIZE.
What a garbage company.
But here's my dilemma...
All my movie purchases through Apple are safe because Apple is a part of the "Movies Now" collective. I can watch any of my movie purchases on any other device which supports a vendor that is also a "Movies Anywhere" member.
But what about the hundreds of TV shows I've purchased?
I have no idea. I'd ask Apple to refund all my money for all the shows I've ever purchased... but we've already seen how they treat me over a $6.99 subscription fee, so that's probably out of the question.
I remember the days when Apple was an amazing company which stood behind its products. If I had a problem with something I purchased... they fixed it. Or they refunded my money. Or they made it right somehow. Now? I get the feeling they couldn't care less about their customers. Which wouldn't be such a big problem if anything they made was worth a crap now-a-days. But that's not really true, is it? Used to be you could trust Apple products to "just work." That hasn't been the case in years.
The Apple hasn't just fallen from the tree once Steve Jobs left us... it's rotted and turned to mush.
UPDATE: Just to give you an idea of how utterly shitty a product Apple TV is, I ended up purchasing a "smart plug" so I can cut the power and restart the unit when it goes catatonic. Yes, it happens often enough that spending $13 was a worthwhile investment. First the screen goes black. Then the screen goes white. Then it tries to load... something... then it fails and goes black again... lather, rinse, repeat. Over and over until I get up and unplug it, then plug it back in again. Hence... the smart plug so I don't have to climb behind my media center each time this happens...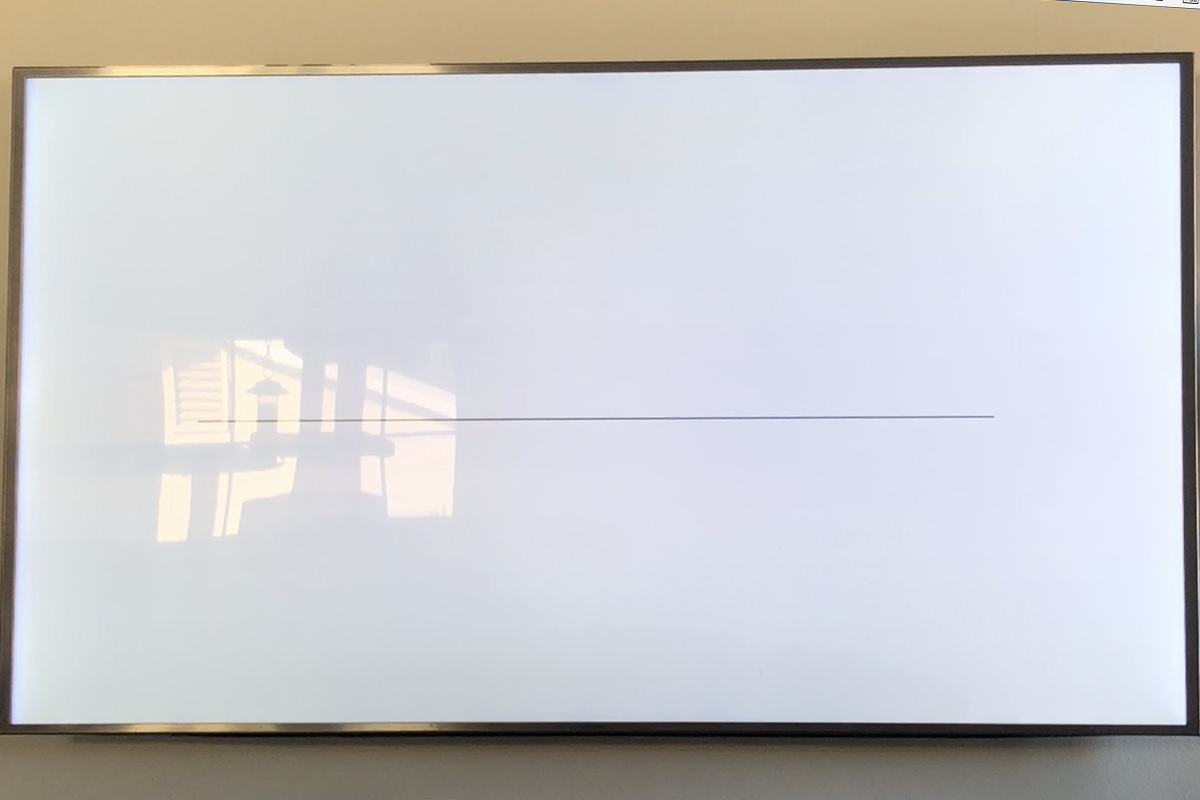 Of course, then the Apple TV gives me this...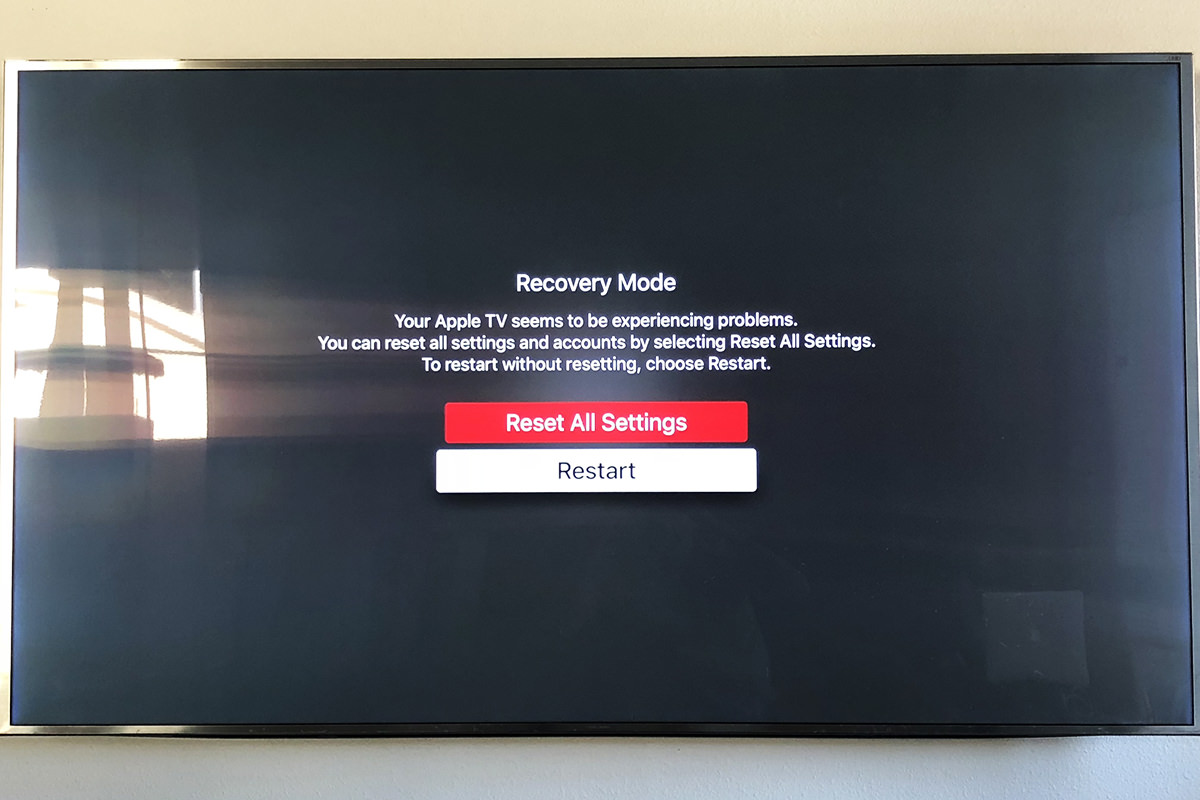 I regret ever having purchased Apple TV. Version 1. Version 2. Version 3. And Version 4. I absolutely regret having spent money buying media from Apple. You'd think I'd finally learn something here... maybe now I finally am.
Posted on February 28th, 2018

My love of movies runs the gamut. There's something in just about every genre that I have found to like. Science fiction, animation, and comedies are my favorite, but I have favorites in action, mystery, drama, musical, adventure, fantasy, romance, spy, thriller, horror, biography, Western... even period dramas and (my least favorite) war.
There's a number of underappreciated films that I obsess over which I have no earthly idea why they're underappreciated. I mean, some of them, I get. The Adventures of Buckaroo Banzai Across the 8th Dimension is a brilliant film that I love dearly (hell, a quote from it is tattooed on my arm). It is also one of the most bizarre mainstream releases ever, and it's no surprise that it's been relegated to cult classic...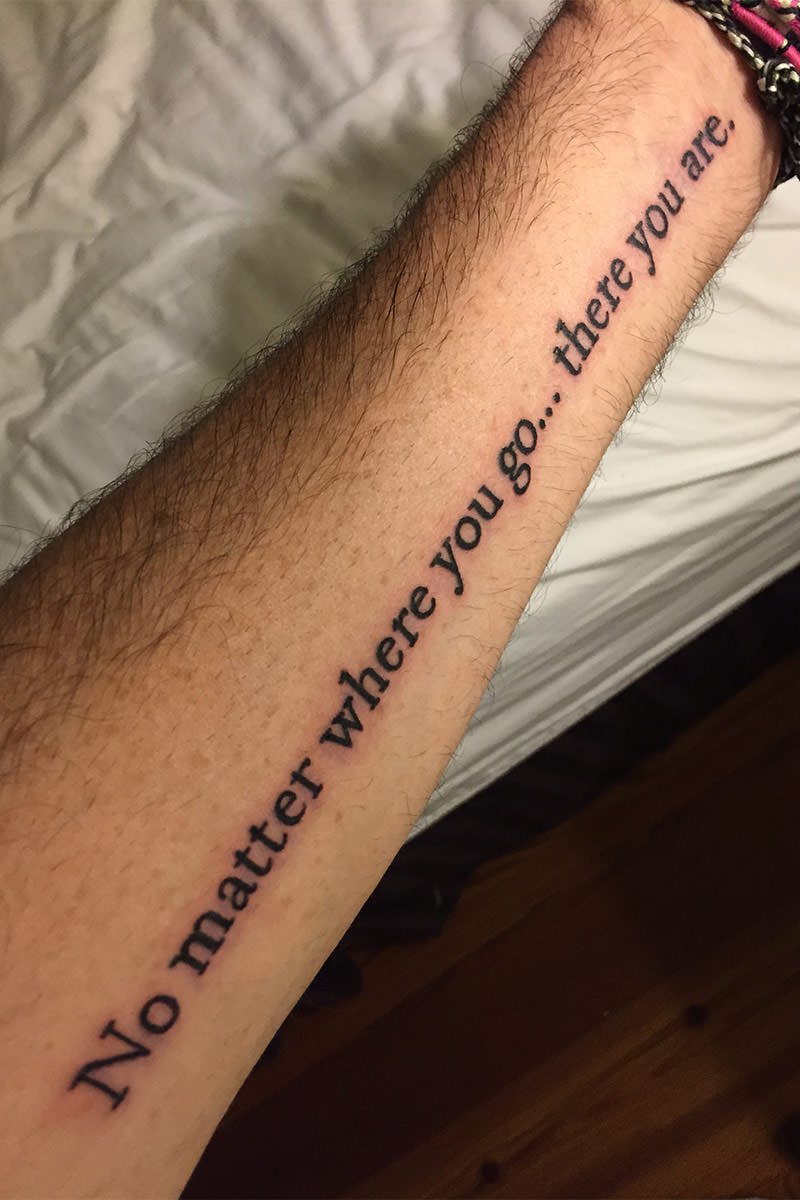 But one underappreciated movie I absolutely do not understand why is underappreciated is the 1995 film Strange Days...

This future-noir film (bordering on cyberpunk) which takes place in the final days of 1999 should have been a blockbuster. It was written by James Cameron, who is responsible for The Terminator, Titanic, and Avatar (among others). It was directed by none other than Oscar-winner Kathryn Bigelow, who is responsible for The Hurt Locker and Zero Dark Thirty. It stars Oscar-nominated Ralph Fiennes, Oscar-nominated Angela Bassett, and Oscar-nominated Juliette Lewis. It also features revolutionary camera work which shouldn't have been possible in 1995. As if all that wasn't enough, it's just a really good movie.
And yet... Strange Days was a huge flop. A massively huge flop. It grossed $8 million against a budget of $42 million.
Recently while talking to a friend, I was reminded of it and decided to watch it again.
Which isn't as easy as you'd think, because Strange Days is not available domestically on Blu-Ray or any digital format. This is due to conflicting studio distribution rights or some stupid crap. And since it stunk up the box office, the desire to spend money and effort getting it all straightened out is minimal, I'm sure. It's only available on VHS, LaserDisc, and DVD. I own all of them. I also own a German Blu-Ray import, but I have no idea where my region-code-free Blu-Ray player is at.
DVD it is...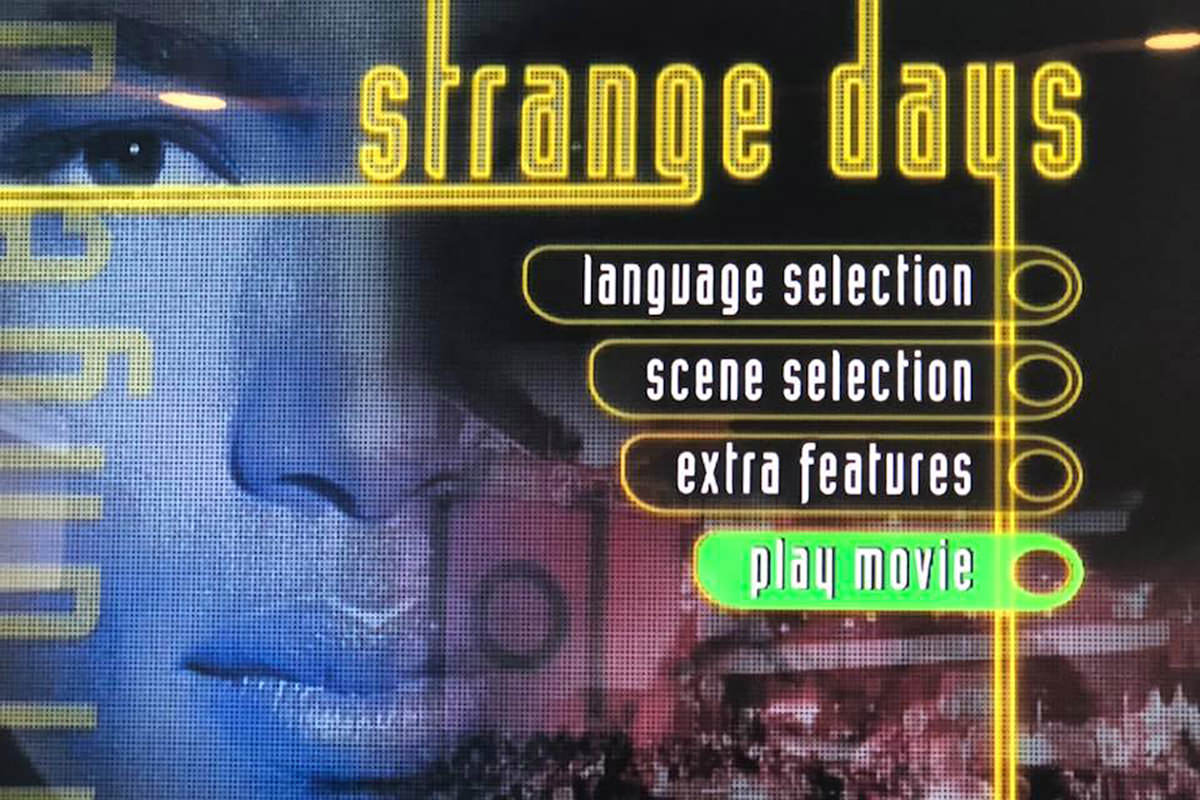 Strange Days is surprisingly relevant 22 years after it was released... and 18 years after it takes place.
Much of the plot involves the future of how we consume entertainment, but there are significant story elements which revolve around police corruption and racism. It's a movie designed for the times we live. Which is to say it was most definitely a movie ahead of its time despite the fact that police corruption and racism are hardly new.
If you haven't seen it and can find a copy somehow, it's definitely worth a look.
Anyway… as if all that wasn't enough, the soundtrack still holds up and is pretty great. One of my favorite tracks is a collaboration between Peter Gabriel and Deep Forest called While the Earth Sleeps that plays over the closing credits…
Posted on February 25th, 2018

Prepare yourself, because a Very Special BLACK PANTHER EDITION of Bullet Sunday starts... now...

• Art! One of the best things about Black Panther is the production design. A lot of what went into that is explored in yet another wonderful edition of Marvel Studio's Art of the Movie books, which somebody on YouTube was kind enough to thumb through...
There's very little of the book that's not fascinating... or gorgeous...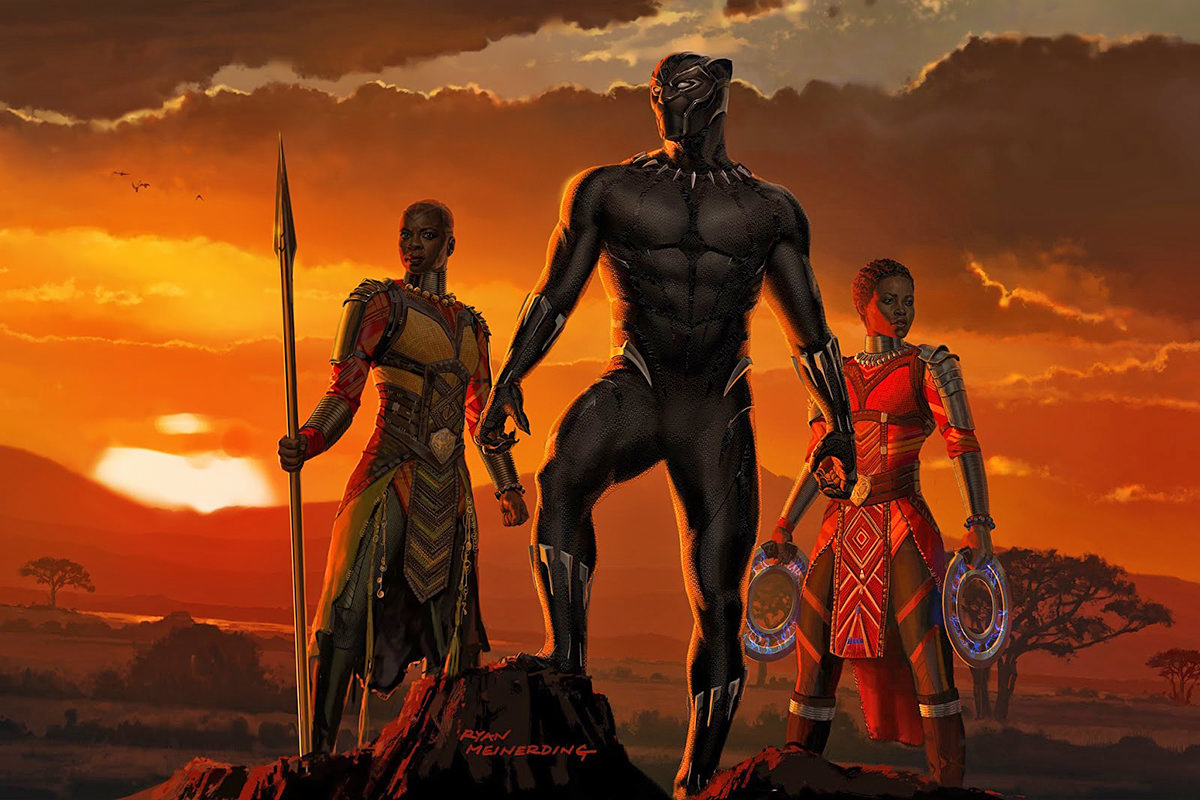 I own the entire series and love them. You can pick up the absolutely beautiful Black Panther edition from Amazon.

• Trevor! The detractors for Black Panther have been pretty stupid about it. I mean, if you don't like the movie, fine... to each their own. But the whole "This movie is racist because it's mostly Black people" is laughably stupid. My favorite commentary on this was by Trevor Noah from The Daily Show...
Speaking of Trevor Noah, if you haven't read or, better yet, listened to the audiobook of his Born a Crime, then it is absolutely worth your valuable time to do so. While interviewing Lupita Nyong'o for Black Panther, it was revealed that she will be producing and playing his mother in the movie adaptation...
Can't wait!

• Mother! Speaking of audiobooks, a momentary aside... I am just now finding out that Jenifer Lewis released a book last month called The Mother of Black Hollywood. Whether you know her as Ruby from Blackish or one of her many roles over nearly 30 years in Hollywood, it is so good...
Here is Jenifer Lewis being Jenifer Lewis... while plugging her book (and other things)...
If you want to be entertained for hours, search for "Jenifer Lewis" on YouTube and prepare yourself. This video is an hour of amazing...
I have only just started listening to the audiobook, but it is fantastic already. If you are a member of Audible, it's worth a credit. If you are not a member of Audible, you get a FREE credit when you sign up! Go do that and get this book!

• Comics! If you've seen the movie (and I'm assuming you have), there's a lot more to the story in the original comic books. Here's my four favorite series...
I would be remiss if I didn't add Jack Kirby's work on the Black Panther, which is also an important read.

• Wrong Panther! It'll be reiterated below, but I think it important to state it here: There is NO relation between the Black Panther of the comic books and the Black Panther Party. And yet... I've seen this pop up more times than I can count online.

• Panther Facts! Let's wrap up this Bullet Sunday with a list of interesting Black Panther bullets, courtesy of Kevin E. Ross, who has asked that people share it...
The Black Panther (real name: T'Challa) is the first mainstream black superhero ever. He was created by Marvel Comics and the team of Stan Lee and Jack Kirby, the same two responsible for heroes like Thor, the Fantastic Four, and Captain America.
Created in 1966 during the turbulent Civil Rights era, he is the first black superhero not created as an "token," a dependent, or a sidekick. This was considered extremely controversial for the time period. He predates Captain America's Falcon (1969) and Luke Cage (1971). He also preceded the revolutionary activist group the Black Panther Party by 3 months (he was introduced in July of 1966, and the Black Panther Party in October of 1966. They were not connected).
T'Challa (his real name), is also the ruler of a fictional African kingdom called Wakanda (population 6,000,000). Wakanda is considered one of the wealthiest nations on Earth as well as one of the most technologically-advanced. Imagine if Disney World's Tomorrowland and the Rainforest Cafe merged.
Wakanda's wealth is the result of a meteorite that crashed on to the continent 10,000 years ago. Composed of a rare alien material called Vibranium, the metal is sought by many in the world for its scientific applications and its military capabilities. It is only available in Wakanda, thus the country keeps itself closed and shielded from the outside world. Vibranium basically absorbs any energy directed towards it and holds it like a sponge. Imagine buildings that wouldn't crumble under the force of an earthquake, or soldiers protected against explosions from grenades and other explosive devices. Wakanda does export other commodities such as coal, diamonds, and technology, which contributes to its worth.
Wakanda has tons of vibranium in underground storage. One gram of vibranium is worth $10,000. That means Captain America's 12-pound shield, which is composed of the material, is worth just over $54 million dollars.
Being the monarch of the world's richest nation also makes you rich. T'Challa's net worth is $90.7 trillion dollars, which makes him richer than Batman's Bruce Wayne (9.2 billion) or fellow Marvel running mate Tony "Iron Man" Stark (12.4 billion). By a lot.
In the comics, the Black Panther is also one of the most well-respected men in the world. He is a combination of nobility (Thor), patriotism (Captain America), and superior intellect (Iron Man). He is also an Oxford graduate with a PhD in physics and is considered one of the top-5 minds on the planet.
The Black Panther is more than the special costume he wears. He is also a world-class athlete who was trained in martial arts, judo, wrestling (a popular Wakandan sport), and all forms of hand-to-hand combat. He also has enhanced healing properties, strength, speed, agility, and tracking senses. This is the result of ingesting a special heart-shaped herb that grows only around the site of the crashed vibranium meteorite. The radiation from the meteorite produces the plant which, once ingested, gives the recipient the aforementioned special abilities. Only those in the royal hierarchy and heirs to the panther mantle are eligible to use it. This means that the Black Panther has absolutely no problem going toe-to-toe with Captain America, who is considered the world's best hand-to-hand combatant and fighter.
Steeped deep in African tradition, Wakandans worship Bast, a female deity known also as the Panther God. The symbolic mythology here is also directly connected to ancient Egypt. She is revered as a protector and defender of the nation. This makes the Black Panther her agent outside the spirit realm, and thus more than a hero, but a true mythical figure. Imagine if the Pope wore a costume, had superhuman abilities, and defended the Vatican from its enemies both foreign and domestic.
Because of Bast, Wakandan women are highly-respected. The king's personal guard, the Dora Milaje, are an elite female fighting force. T'Challa's younger sister Shuri is a genius level intellect and considered one of the smartest women on the planet. Not only does she give the Black Panthers technologically-advanced suit & tech superior upgrades, but also other inventions to help further her country's technological dominance. While Tony Stark, who is considered one of the smartest men on the planet, graduated from MIT at age 17, he did not invent the Iron Man suit until age 42. By contrast, Shuri is only 16 years old.
In the comic books, the Black Panther was briefly married to Storm of the X-Men (remember Halle Berry?). Storm was from Wakanda's African neighbor Kenya (but grew up in Cairo, Egypt).

Until next week... WAKANDA FOREVER!
Tags:
Art
,
Black Panther
,
Books
,
Bullet Sunday
,
Comic Books
,
Marvel Studios
,
Movies
,
Television
,
The Daily Show
Categories:
Books
,
Bullet Sunday 2018
,
Movies 2018
,
Television 2018
—
Click To It:
Permalink
—
1 Comment: Click To Add Yours!