Posted on June 15th, 2017

Thanks to ceiling fans and evening ventilation, I have yet to turn on the air conditioner this year despite having some 90°+ days.
Needless to say, I'm ecstatic. Next to heating, running the air conditioner is the most expensive use of electricity I have. It can easily approach $100 per month if I'm not careful. Like last year when, apparently, I really liked being cool on hot days. This year I can't afford not to be careful, hence my ecstatic nature.
Next week this time I will be in Las Vegas for some meetings and to visit friends. The temperature there has consistently been over 100° with the forecast calling for a high of 116°... that's ONE HUNDRED AND SIXTEEN DEGREES.
Fortunately I am not paying for that air conditioning.
In other news, I finally got my hands on the Wonder Woman: The Art and The Making of the Film book...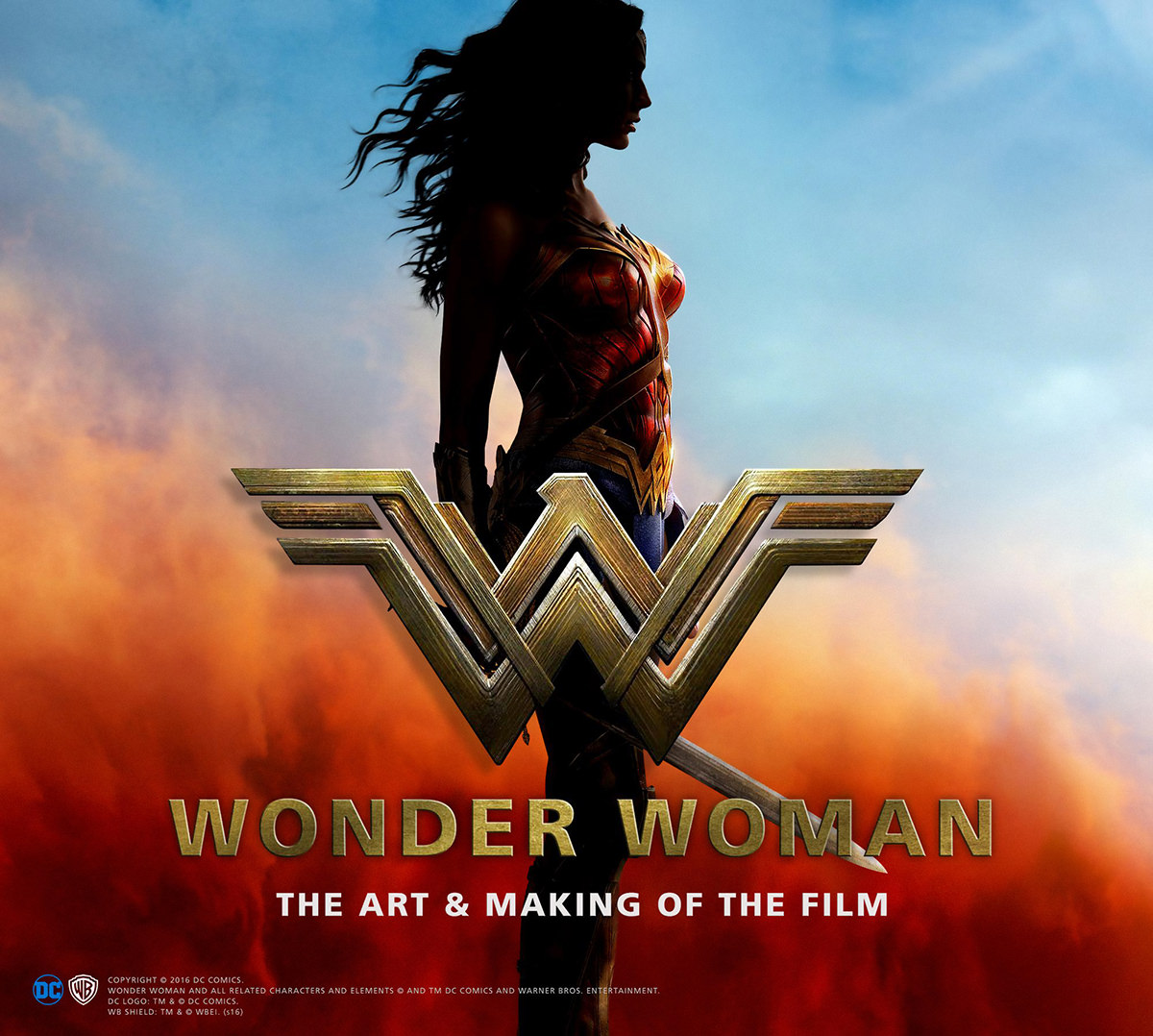 I love these kind of movie books... especially for the Marvel super-hero films and the Disney/Pixar films. I usually end up buying all of them, as the "how" is sometimes even more interesting than the movies themselves. This one is no exception. The production values on Wonder Woman were incredible, and seeing all the thought behind some of the decisions made just adds to the experience.
Of particular interest is the design for Themiscyra, home of the Amazons. If you've seen the film, you can just imagine.
And if you've seen the film and like it as much as I do, then checking out this book is a must.
Posted on June 11th, 2017

Time to bask in the rosy glow of the blogosphere, because an all new edition of Bullet Sunday starts... now...

• Batman! It's difficult for me to think about Sunday bullets when my head is trying to wrap itself around the passing of original Batman Adam West. It's even tougher to try and explain how his television show influenced my childhood. Yes, the show was cheesy as all get-out, but my love of comic books and super-heroes all goes back to Batman, which I faithfully watched in reruns every day after school...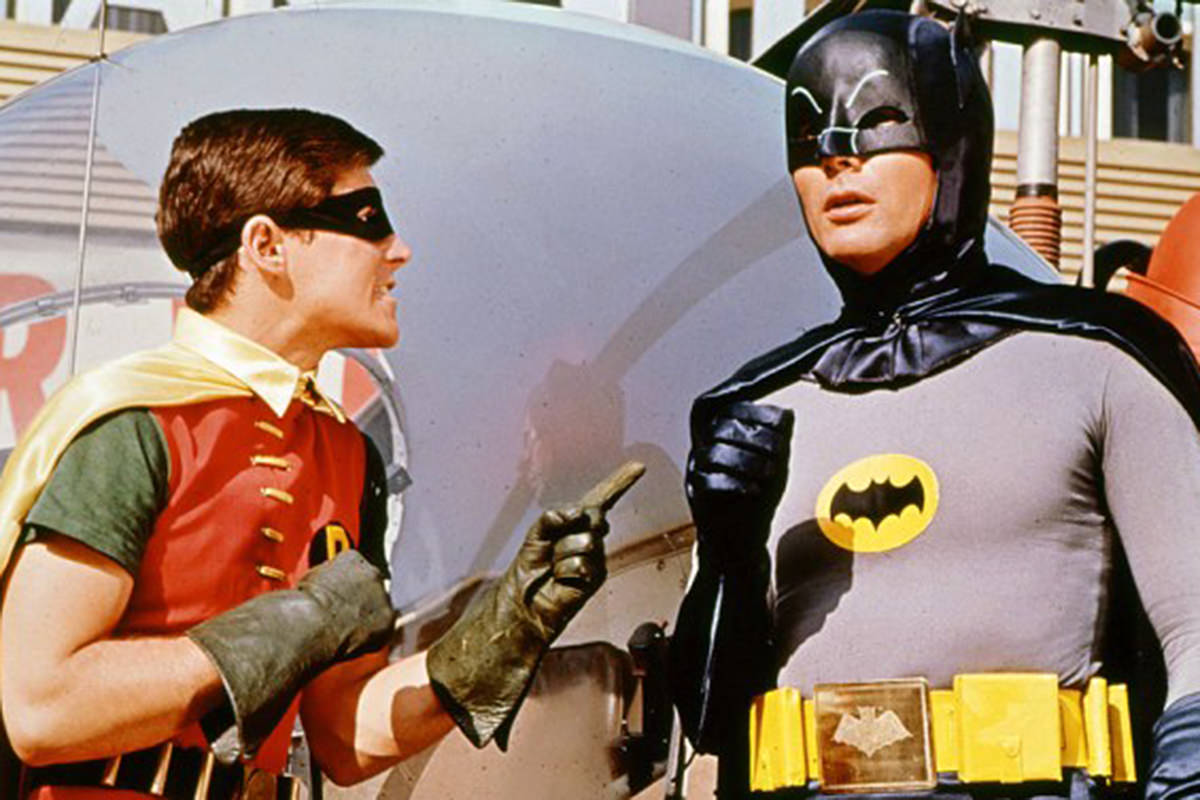 But the thing that cemented me as an Adam West fan is how the actor totally owned his character, and leveraged everybody's love of who he was to get an entirely new career as an animation voice actor. While probably best known for the Mayor of Quahog in The Family Guy, he voiced dozens of roles...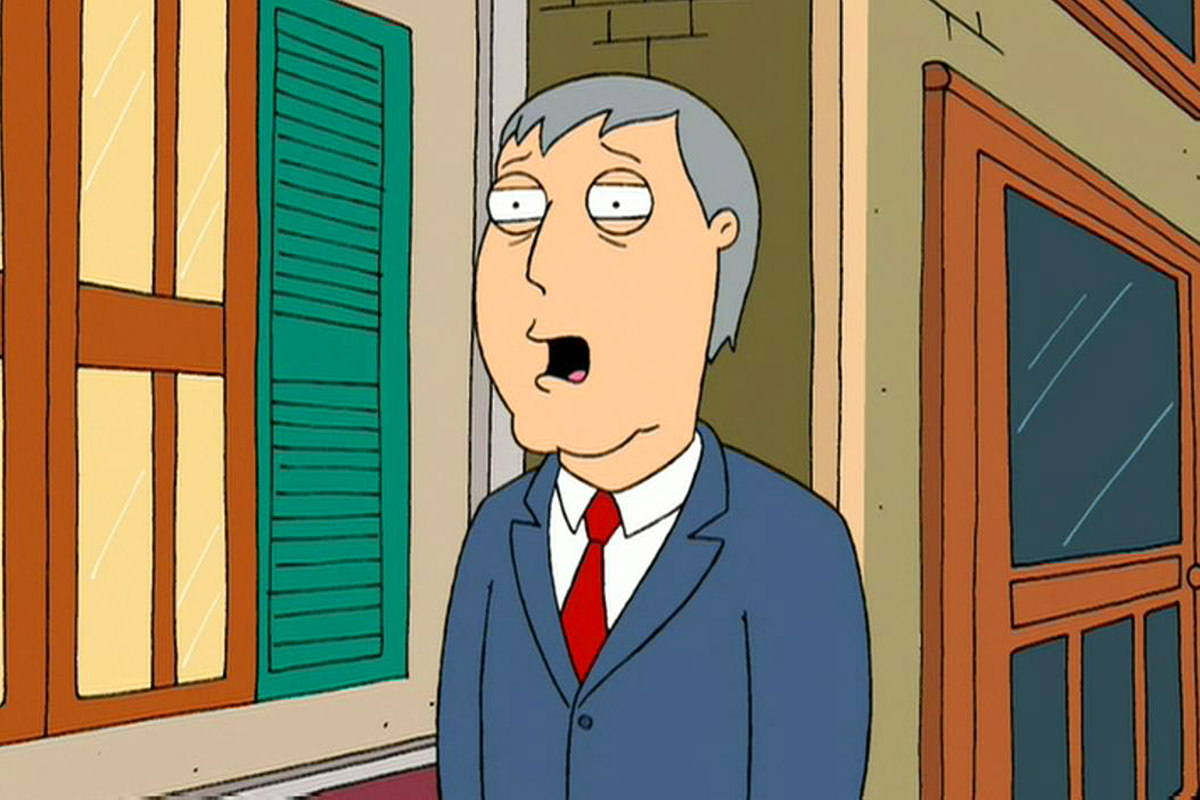 There have been a lot of famous people rushing to express their condolences, but the one we've been waiting for is from Adam West's Robin, Burt Ward. And with that... godspeed, Adam West. You will be missed.

• Black Panther! And... we're finally getting a real look at the long-awaited Black Panther movie. Like everything Marvel touches, it's looking incredible...
And, to think, we've got the new Spider-Man: Homecoming and Thor: Ragnarok movies coming soon! So great.

• LEGO CATS! What happens when two of your favorite things get smooshed into one? There is a company making LEGO Cats!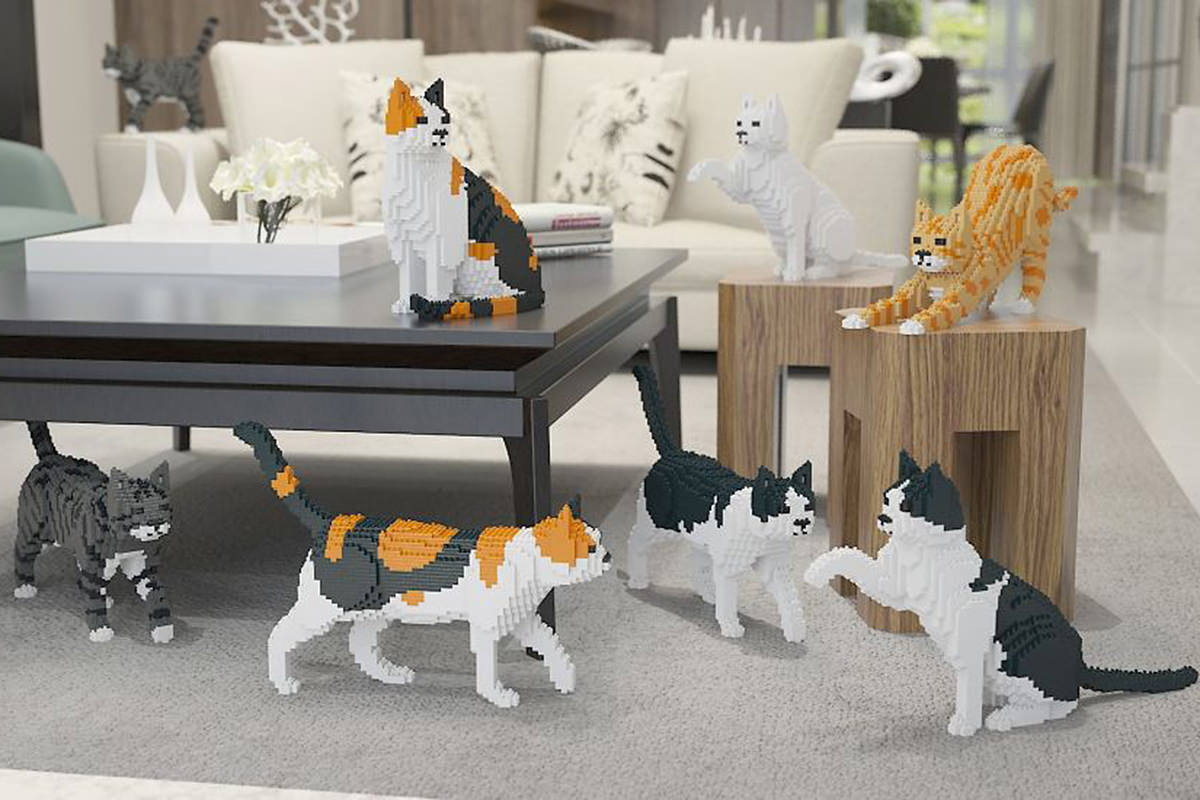 AWESOME! Thanks to long-time friend and food blogger extraordinaire, Foodiddy, for the link!

• Nail Me! Of the many tools I've invested in, my pneumatic brad nailer is one of my favorites. Being able to BAP! BAP! BAP! nails into place is a time-saving bit of wonderful I can't get enough of. There's a price you pay, however, and that's having to lug around an air compressor. For this reason, I've been dreaming of buying a nailer that is cordless and tankless... like the Milwaukee 18-Volt 15-Gauge Angled Finish Nailer...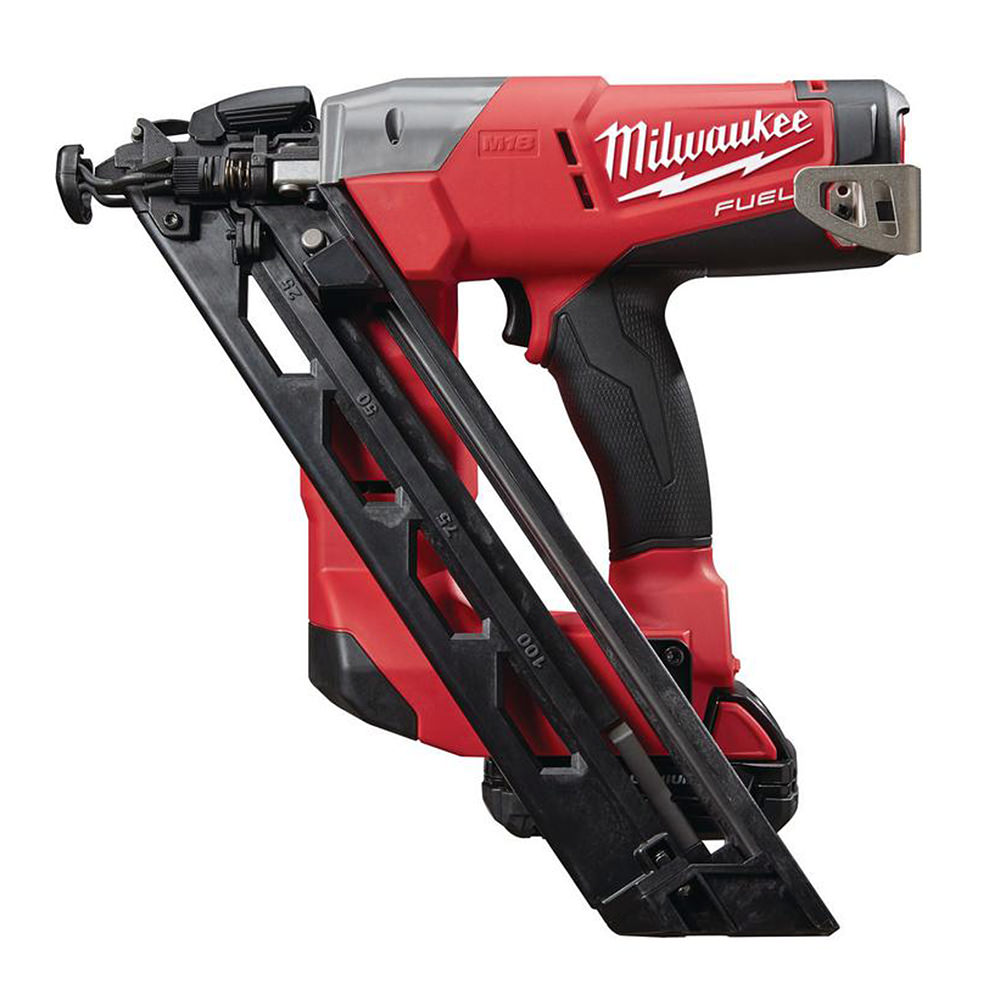 Problem is... it's like $400, which is a lot of money.
But then Home Depot sends me an email saying it's on sale at 40% off... just $240! And that comes with a new M18 Fuel battery! Sweet! I mean, I don't have $240, so it will have to sit on my credit card with my biscuit cutter, but it's still pretty great. If you're in the market for such a thing, the sale runs through June 21st!

• NEWSFLASH: A Studio Ghibli Theme Park Is CONFIRMED for 2020. — And... guess where I'll be going in 2021? There is no way to properly express my enthusiasm for even the idea of such a magical place.

• Humanity! While I think it's awful we have to make commercials to explain lessons in Humanity 101 but, if we must, this is what it should look like...
This wonderful spot on foster homes for kids is not something new for Norway, they are also responsible for this amazing commercial...
And yet I live in a country that would rather build a useless border wall that will ultimately cause more harm than good (while doing fuck-all nothing to solve drugs or illegal immigration problems) instead of put any money towards those who need it most. That's how fucked up things are now, and how far we've fallen from the basic humanity that used to define us. Shameful.

• NEWSFLASH! Jeff Sessions says he's 'surprised' Americans aren't embracing his anti-marijuana stance. I'm betting a LOT of things surprise this dumbass moron. Like electricity. And indoor toilets. And being able to bring a woman to orgasm...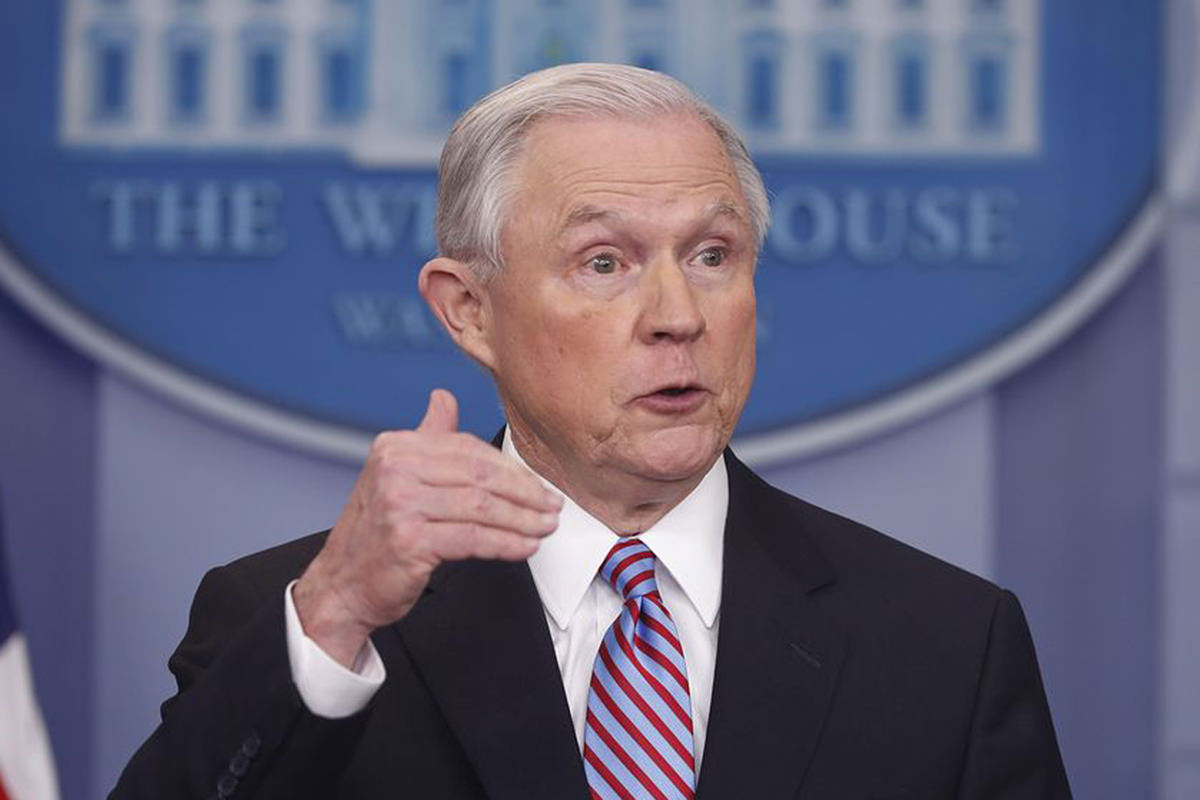 Photo by Pablo Martinez Monsivais / AP
I am sick and fucking tired of wealthy old white men making decisions based on their idiotic, antiquated notions. Legalization of cannabis is a growing trend because THE CITIZENS OF THIS COUNTRY WANT IT, and I find it ironic that Sessions comes from a party who's all about state's rights... except when it comes to something he doesn't like. What a fucking hypocritical douche.

And... no more bullets. There's a new episode of American Gods to be watching!
Tags:
Batman
,
Black Panther
,
Bullet Sunday
,
Cats
,
LEGO
,
Marvel
,
Movies
,
Politics
,
Studio Ghibli
,
Television
,
Tools
Categories:
Bullet Sunday 2017
,
Cats 2017
,
LEGO
,
Movies 2017
,
News – Politics 2017
,
Television 2017
—
Click To It:
Permalink
—
0 Comments: Click To Add Yours!
Posted on June 6th, 2017

I've been a fan of Wonder Woman since I was 11 years old and Lynda Carter appeared on my television wearing those satin tights. By the time her final season aired, my 13-year old self was head over heels in love. Lynda Carter was Wonder Woman. At least she was the closest thing to Wonder Woman mere mortals could get.
After the cancelation of The New Adventures of Wonder Woman, my interest in the Amazonian princess waned. I was a huge DC Comics nerd, but never bought many Wonder Woman comics unless a guest star I liked was showing up. Most of my exposure to her came from her appearances in Justice League of America, where she was almost always overshadowed.
And then... genius artist and storyteller George Pérez rebooted Wonder Woman in 1987...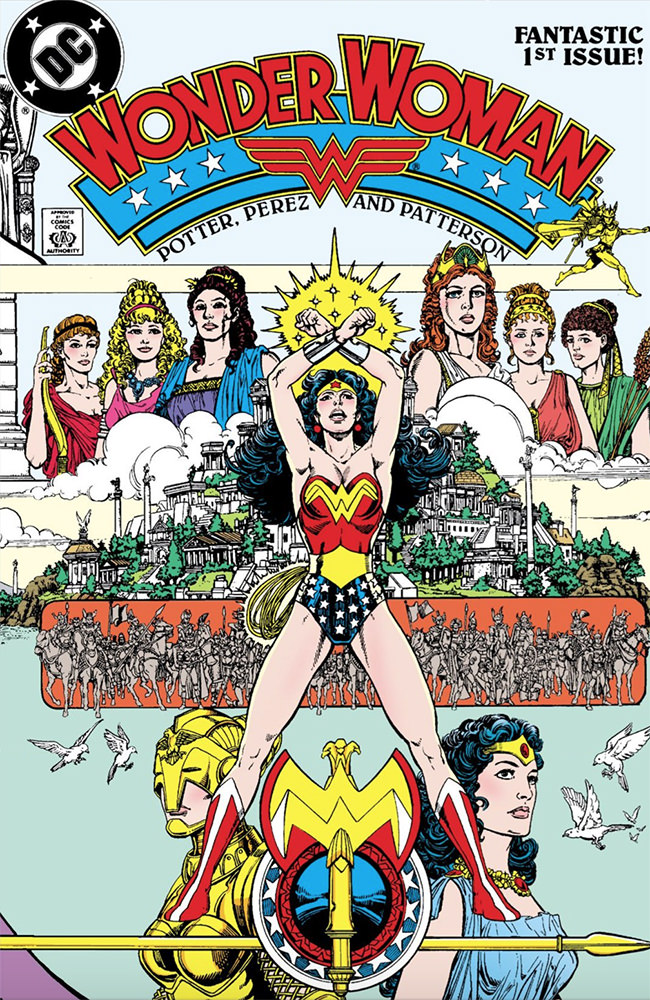 The series is a master-work, delving deep into the Greek mythology of the character. No longer a "female Superman," Diana had a clear purpose and direction that distinguished her from other super-heroes in the DC stable. Having married my love of Greek mythology with my love of comic books, I became a massive Wonder Woman fan.
Fast-forward to today, and we have a new iteration of Wonder Woman to capture our imaginations. This time, finally... at long last, on the silver screen...
I'm going to put my spoiler-laden review in an extended entry, because the last thing I want to do is ruin such an amazing film for those who haven't seen it. Suffice to say that it is one of the best DC Comics adaptation we've yet seen. Only The Dark Knight can touch it. And nobody could be more thrilled than I am to say that. After the horrendously shitty string of DC movies we've endured... Man of Steel, Suicide Squad, and (Lord help us) the pile of shit known as Batman vs. Superman... I was beginning to lose hope.
But Wonder Woman changes everything. Faithful to the source material. Beautifully designed with mind-blowing special effects. Flawlessly cast. Terrific story. Awesome directing. Great music. It's the total package, and everything you want in a super-hero film. It's so good that you'd almost think it was a Marvel movie!
So... definitely go see it before reading any further...
→ Click here to continue reading this entry...
Posted on May 23rd, 2017

Even through the pain-medication-induced haze I was mired in, sleep last night was fitful.
Around 4:30am the pain medication wore off, so I reluctantly downed another pill in the hopes that I might get a bit more rest before having to go to work. Unfortunately, my body was not having it. Sleep is pretty much impossible when you can't get comfortable, and I was about as uncomfortable as I could be.
And so I turned on Netflix with the plan of distracting myself to sleep as the medication hit. The first thing I see? Hasan Minhaj has a comedy special out called Homecoming King. I love the guy on The Daily Show... really love the guy for his work at the White House Correspondents' Association Dinner... and thought it was worth a shot.
It ended up being one of the best things I've seen...
Seriously. If you are a Netflix subscriber, stop reading this and go watch it. If you are not a Netflix subscriber, then start your free trial and watch it. If you have already burned your free trial, then bite the bullet and pay the $8 to watch. Because Homecoming King is everything you could want in a comedy show... funny, smart, painful, charming, hopeful, devastating, educational, sad, witty, and beautiful.
But mostly funny. Which was the vacation I needed right now.
Because the minute I turned off the TV and checked into The World... I saw coverages of the bombing in Manchester and that Roger Moore had died.
I've run out words when it comes to news of yet another terrorist attack. Except to say that I can't fathom the hatred that fuels somebody to bomb a venue that was filled with kids. It's a horrific act that has me wondering if this planet is quickly getting to a point that it's beyond saving. That any of us... even a terrorist... can do something like this... the case for humanity's continuing existence just gets weaker and weaker.
And then there's 007.
They say that the James Bond you like best is the one you grew up with. For me, that was Roger Moore.
Not that I knew anything about James Bond when I was a kid.
But then come 1977, Star Wars was unleashed on my 11-year-old brain. Needless to say I became completely obsessed, and was so hungry for more sci-fi space opera that I was tuning into anything that even hinted Star Wars. Including the James Bond film Moonraker in 1979. Which sealed my fate as a huge James Bod fan as well...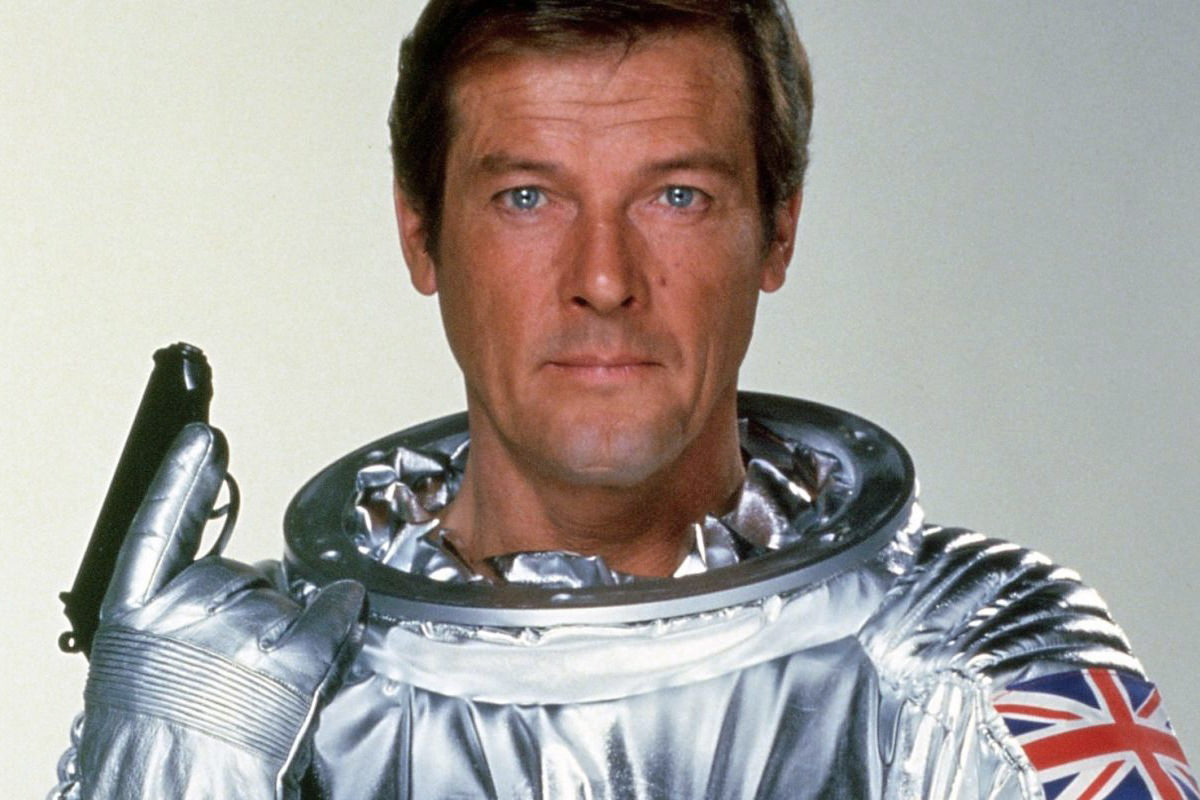 Yes, yes, I know Moonraker is not rated very highly in the Bond canon, but I loved it. I still do. I loved it so much that when VHS rentals were ushered in with the 1980's, my family would rent that giant VHS player so I could see all the Bond movies I had missed. Which, for me were Live and Let Die, The Man with the Golden Gun, and The Spy Who Loved Me. I never much cared to see the Sean Connery films because Roger Moore was the Bond I knew.
Then we got more Moore with For Your Eyes Only (still one of my favorites!), Octopussy (not one of my favorites), and finally A View to a Kill (with the incomparable Grace Jones and a made-for-Bond-villain Christopher Walken!). And while I eventually grew to love Sean Connery's films... enjoy Pierce Brosnan's films... and rekindle my love of the ultimate spy when James Bond was reimagined for a modern world with Daniel Craig... Roger Moore will always be the James Bond to me. Say what you will about his take on the character, it was always entertaining.
Not that Roger Moore defined himself by the character he played. He spent decades working with UNICEF and other children charities. He also used his celebrity to fight against animal cruelty, and is credited with getting foie gras removed from British store shelves (a food born out of horrendously inhumane treatment of ducks and geese).
Sir Roger Moore, you will be missed.
Posted on May 20th, 2017

In celebration of The LEGO Batman Movie being released on iTunes (a film I absolutely recommend you should see)... Apple put a bunch of movies on sale and gave their visuals a LEGO treatment.
I liked them so much that I wanted to be sure and save them to my blog in case I ever wanted to see them again...





A couple of these films could have been vastly pproved if they were LEGO creations... just sayin'.
Posted on May 18th, 2017

My plan was to wait and review The LEGO Batman Movie after it hit home-video so that I wouldn't spoil anything for those who hadn't seen it. That day is tomorrow. And I'm still hesitant to spoil anything by reviewing it, because it's just so frickin' hilarious and amazing.
Suffice to say, it's about the best thing you'll ever see, and you simply must watch it.
The movie is everything great about LEGO Batman's appearance in The LEGO Movie, but ramped up to an absurd degree...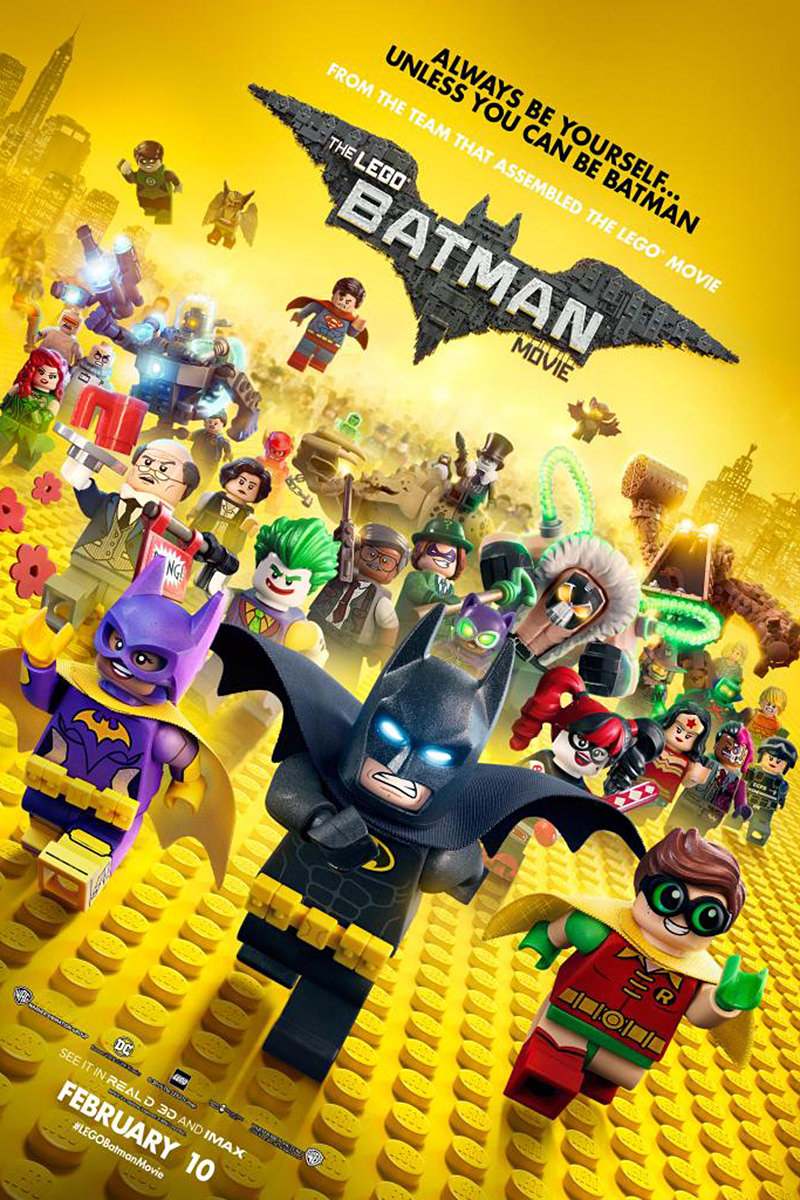 I have no doubt that I'm going to end up watching the film a hundred times when it goes on sale tomorrow. It's that good.

Time to update my "Y2K Super-Hero Comic Book Renaissance" scorecard...
The Avengers... A+
The Avengers: Age of Ultron... A
Batman Begins... A
Batman Dark Knight... A+
Batman Dark Knight Rises... A
Batman vs. Superman: Dawn of Justice... D
Big Hero Six... A+
Blade... B
Blade 2... B
Blade Trinity... B-
Captain America... A+
Captain America: The Winter Soldier... A+
Captain America: Civil War... A++
Catwoman... F
Daredevil... B-
Daredevil (Director's Cut)... B+
Doctor Strange... A
Electra Woman and Dyna Girl... B-
Elektra... D
Fantastic Four... C
Fantastic Four: Rise of the Silver Surfer... D
Guardians of the Galaxy... A+
Guardians of the Galaxy: Vol. 2... A
Ghost Rider... C
Ghost Rider: Spirit of Vengeance... D
Green Hornet... D
Green Lantern... C+
Hellboy... A
Hellboy 2: Golden Army... A
Hulk... C-
Incredible Hulk... B
The Incredibles... A+
Iron Man... A+
Iron Man 2... A-
Iron Man 3... A+
Jonah Hex... F
Kick-Ass... B+
Kick-Ass 2... B-
The LEGO Batman Movie... A++
Man of Steel... F-
Punisher... C+
Punisher War Zone... C
Scott Pilgrim vs. The World... C
Spider-Man... B+
Spider-Man 2... A
Spider-Man 3... D-
Amazing Spider-Man... B
Amazing Spider-Man 2... B-
Suicide Squad... D
Superman Returns... C+
Thor... B+
Thor: The Dark World... A
Watchmen... B
The Wolverine... B
X-Men... C
X-Men 2: United... D
X-Men 3: Last Stand... F-
X-Men Origins: Wolverine... D
X-Men: First Class... B
X-Men: Days of Future Past... B-
X-Men: Apocalypse... D+

Posted on May 7th, 2017

It's good to be home, because an all-new Bullet Sunday starts... now...

• Travel Day! Last night I was going to head into Denver for some dinner and bumming around after Howard's birthday party, but made the mistake of "laying down for a minute" and decided I'd rather order out pizza and watch TV. After pizza, I decided to pack up my crap, iron tomorrow's clothes, and get everything ready to go for today. Always a smart move, because I just love being able to roll out of bed, shower, and head out on a travel day. Why I don't do this more often I will never know. I guess that deep down I prefer the mad dash of getting ready in the ten minutes before my ride arrives? Who can say?

• Home! When I arrived back home today, the first thing I did was start unpacking. Jenny felt threatened by dirty clothes flying and retreated to her basket...
Jake kept trying to crawl all over me, so I grabbed his favorite blanket and finally gave in while I was sorting laundry...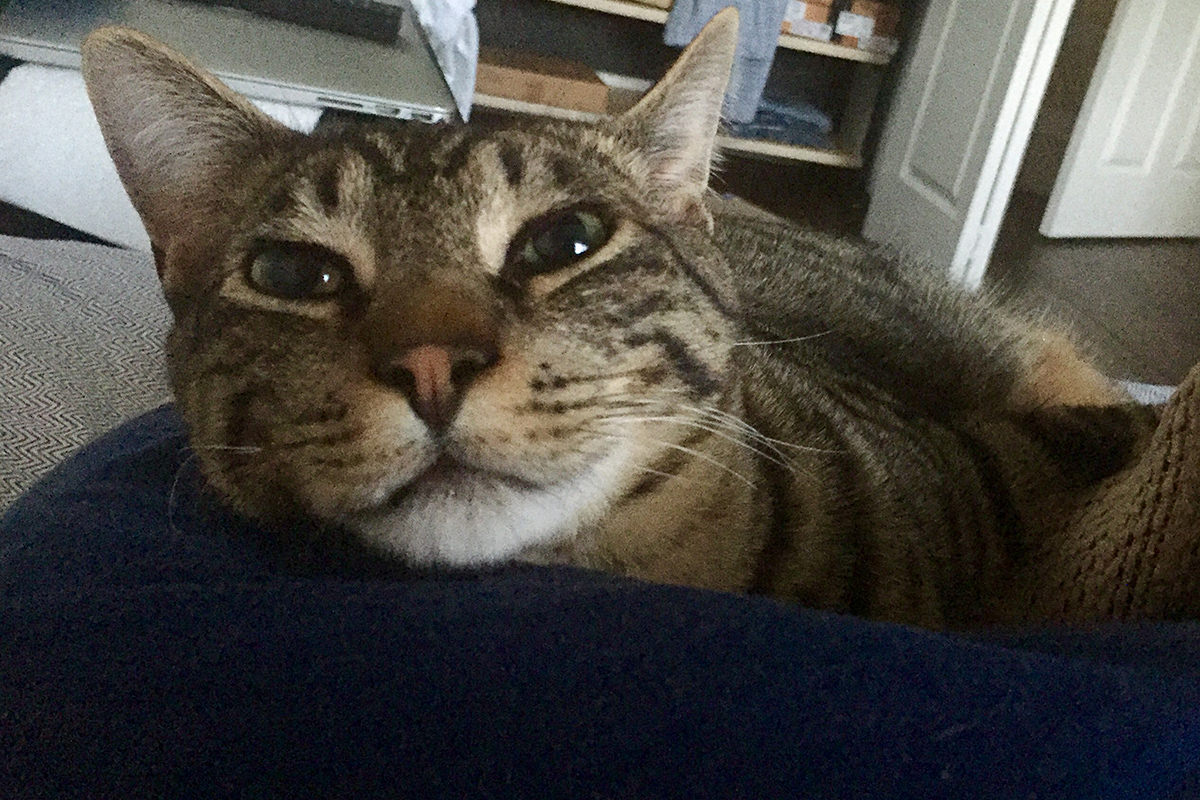 Laying down was a mistake, as I fell asleep almost immediately. When I woke up, Jenny had joined in and I was covered in kittens. There are certainly worse homecomings.

• Things to do in Denver. Side-by-side on the Denver "Things to Do" rack at my hotel...
But which to do first? Hmmmm...

• Hope! As a huge fan of Greek mythology for as long as I could read, I've always had a soft spot for Wonder Woman. When George Pérez reinvented the character in 1987 by jettisoning decades of bad choices so she could be tied even stronger to her Greek mythological origins, Wonder Woman quickly became one of my favorite super-heroes. Which is why I've been awaiting her big-screen debut with absolute dread given the horrendously shitty movies DC has been churning out lately. And yet... there's hope...
Not bad. Not bad at all. I guess we'll know for sure on June 2.

• Spidey! And lest we forget that Marvel has a super-hero film of their own coming out this summer...
I mean, holy shit. I liked the first two Tobey Maguire films okay, but this... THIS... is Spider-Man! He moves like you'd expect Spider-Man to move, and it's a glorious thing to see. Cannot wait for July 5th!

• Neutrality 2. I have said pretty much all I have to say about the pig-fuckers in our government wanting to sell-out the internet to big media companies. But now that our corrupt asshole of a president is mounting a new assault, all I want to do is explode with rage. Here's a more rational response...
How the American people can be SO FUCKING STUPID as to put up with this FUCKING BULLSHIT is beyond me. But, hey... the American people elected a pussy-grabbing Cheeto Jesus as president, so I suppose I shouldn't be surprised.

And I'm fucking done.
Tags:
Bullet Sunday
,
Cats
,
Dumbassery
,
Dumbfuckery
,
Movies
,
Net Neutrality
,
Spider-Man
,
Wonder Woman
Categories:
Bullet Sunday 2017
,
Cats 2017
,
Internets 2017
,
Movies 2017
,
News – Politics 2017
,
Travel 2017
—
Click To It:
Permalink
—
1 Comment: Click To Add Yours!