Posted on Saturday, April 21st, 2018

And so I'm sick.
Which should come as no surprise. I spent over 10 hours trapped on a plane with a girl sitting behind me who was coughing her head off. Of course she wasn't even trying to cover her mouth... parents apparently don't teach that anymore... so I was in the blast zone of the little germ factory as I crossed the Atlantic and then the country.
Luckily, I've got cats who are sympathetic to my Man Cold and willing to offer comfort...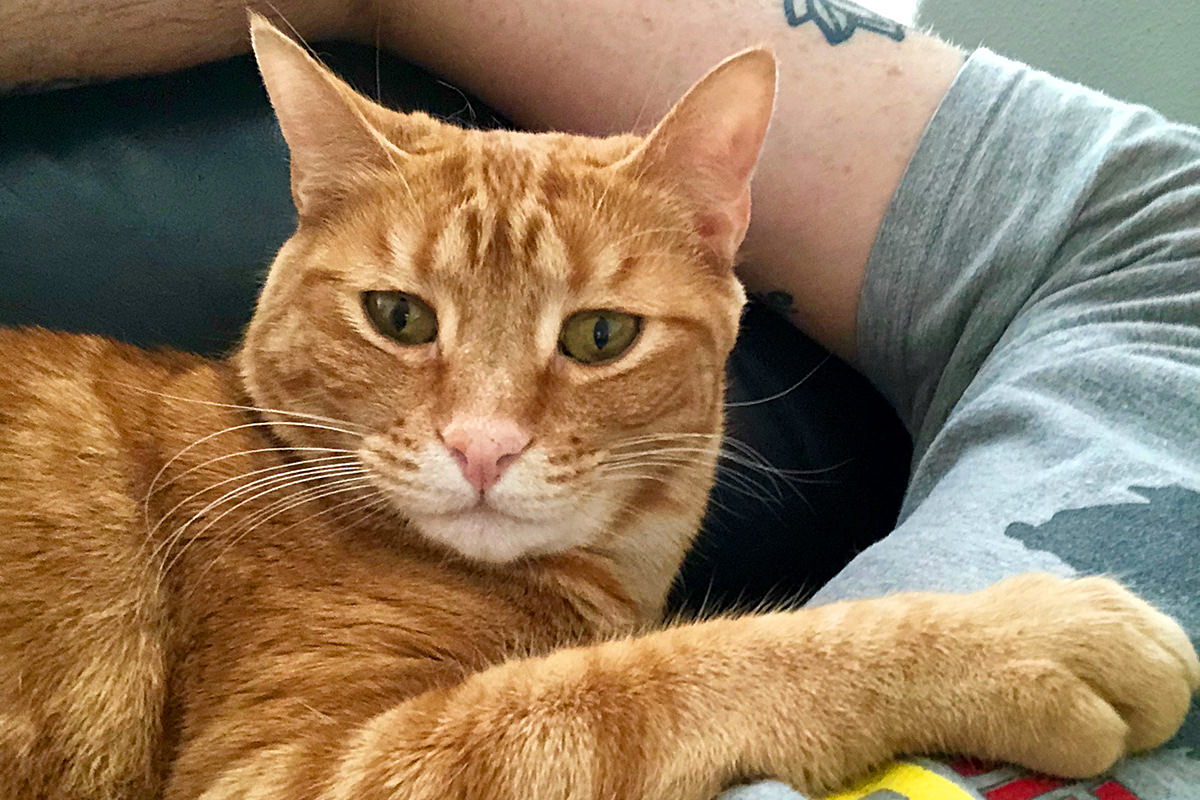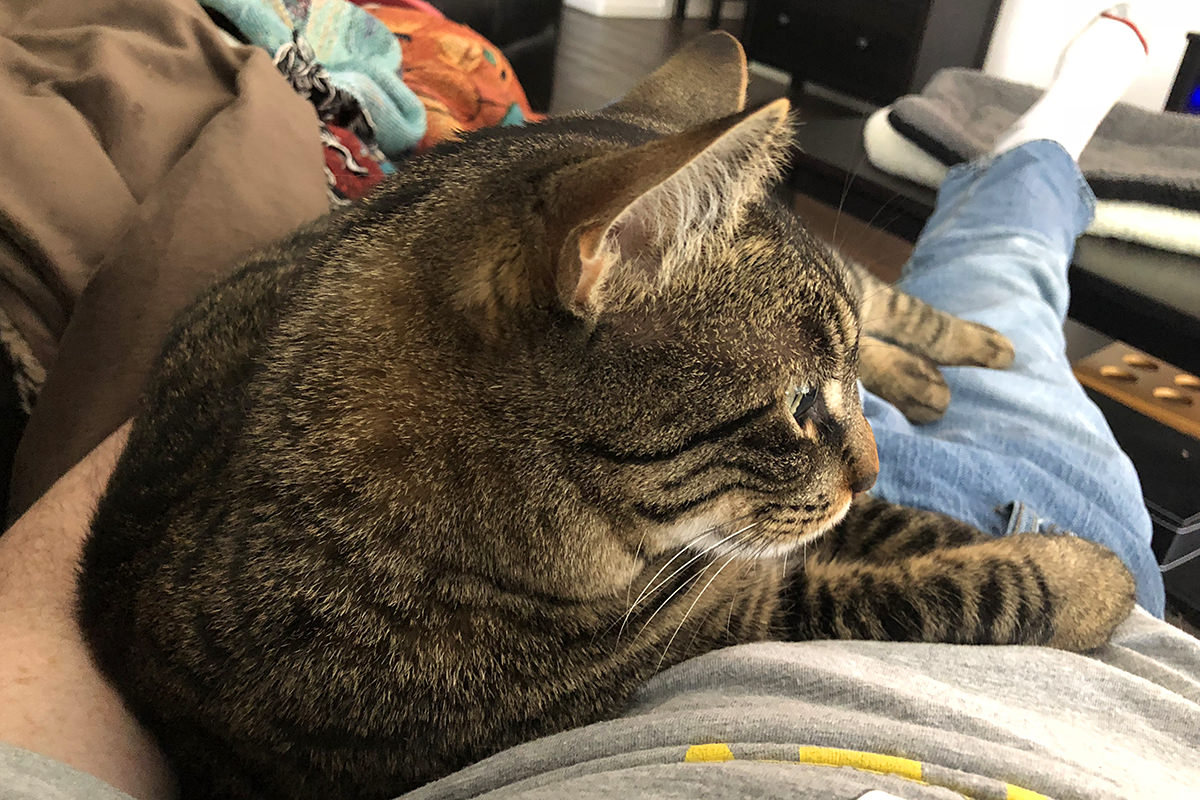 In other news... I heard a big bang against the screen on the catio and knew that Fake Jake was back. What I didn't expect to see was Jenny out there facing him down. If her brother was there with her, then maybe. But alone? That's my girl...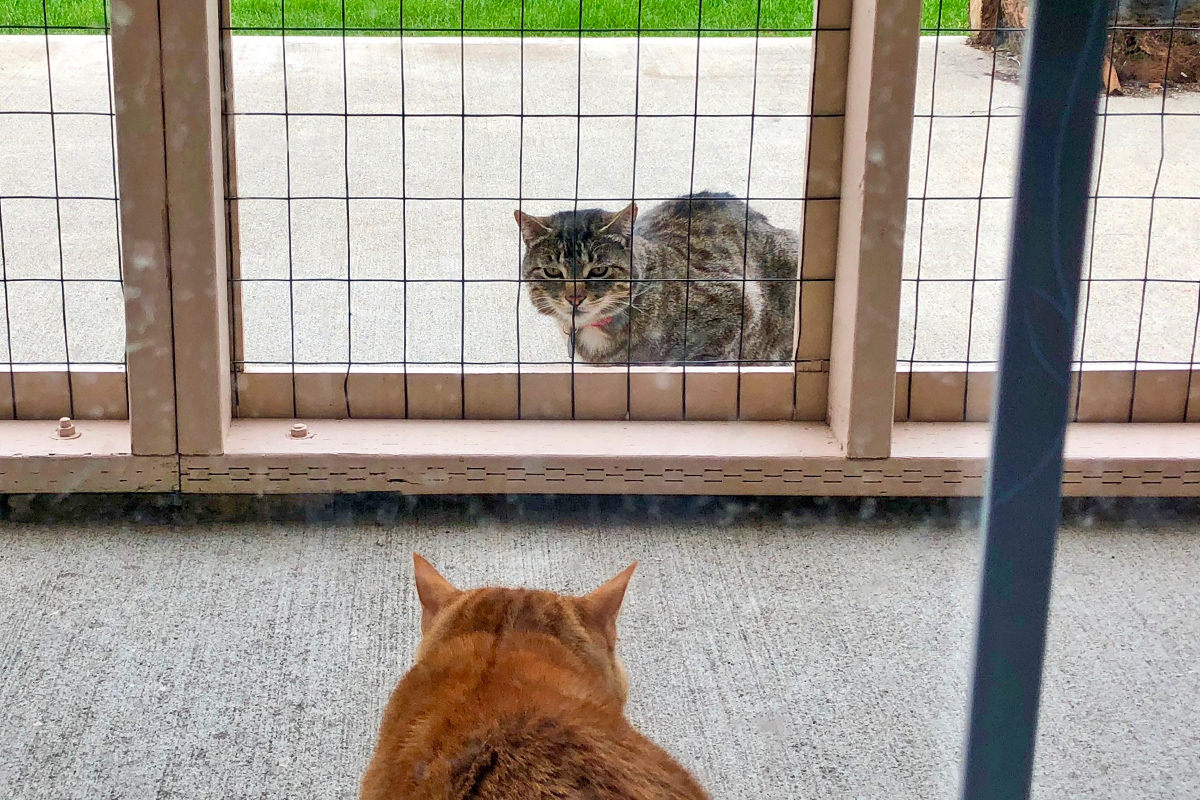 Sheesh. I really do need to clean those windows.
And one last thing before I go... when I was in Vienna waiting for my flight back to Amsterdam, I found a box of chocolates with Kitten Jake and Kitten Jenny on the front...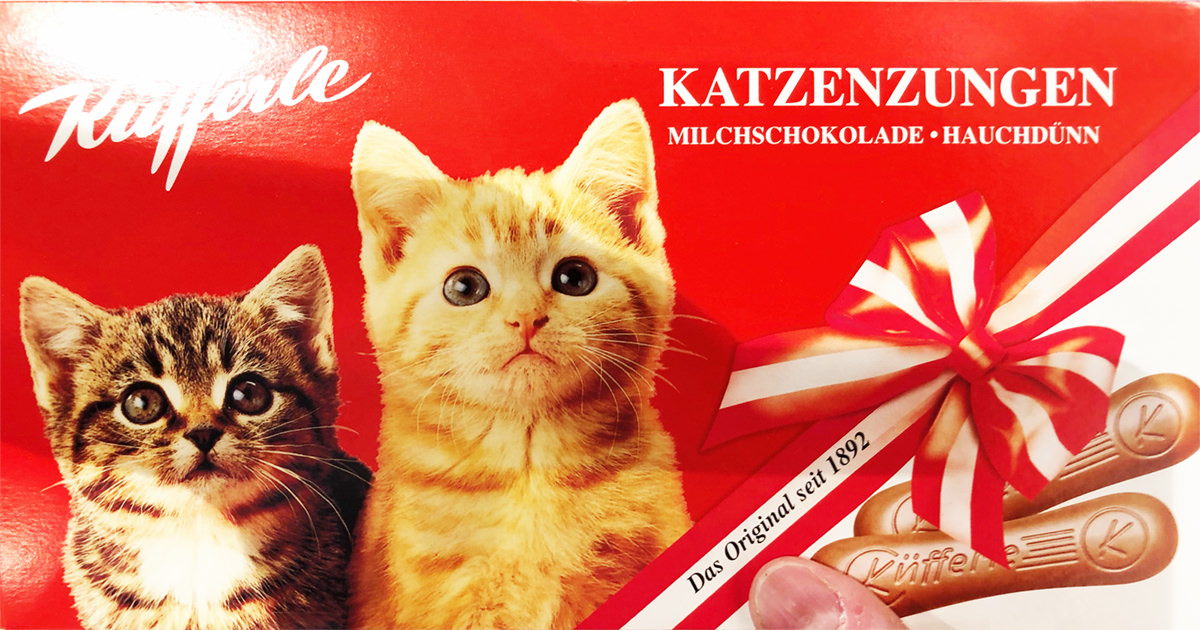 At first I thought it was chocolate cat treats meant for cats, but since chocolate isn't good for cats, I'm assuming it must be for cat-lovers who also like chocolate?
Or maybe chocolate-lovers who also like cats. Who can really say?
Posted on Friday, April 20th, 2018

I've never been a "Superman guy."
Not that I didn't like the character... on the contrary, I own hundreds and hundreds of Superman comic books. My problem is that Superman, as a character, never made much sense to me. And I never really knew why. I always assumed that it was because I was more of a "Batman guy," having put more stock into the idea that a rich guy wanting to fight crime to avenge his parents made more sense than an alien with god-like powers wanting to be a newspaper reporter.
Then I saw Quentin Tarantino's Kill Bill...

And there it was...
"Clark Kent is Superman's critique on the whole human race."
It wasn't that Superman wanted to be a newspaper reporter... it was that Superman wanted to be human at all. The excuse has always been that he slums with humans as a way to not lose touch with the humanity he found while being raised by the Kents. That's all well and good... but it still doesn't make much sense. He's an adult man. If he's still worried about losing his humanity by now, he might as well give up. "Fake it until you make it" may be a valid course of action for a job... but for being human?
And considering he can toss planets around with his bare hands, how human could he ever really be? I don't get it.
But apparently a lot of people do, because Superman is in a comic book that just hit 1000 issues...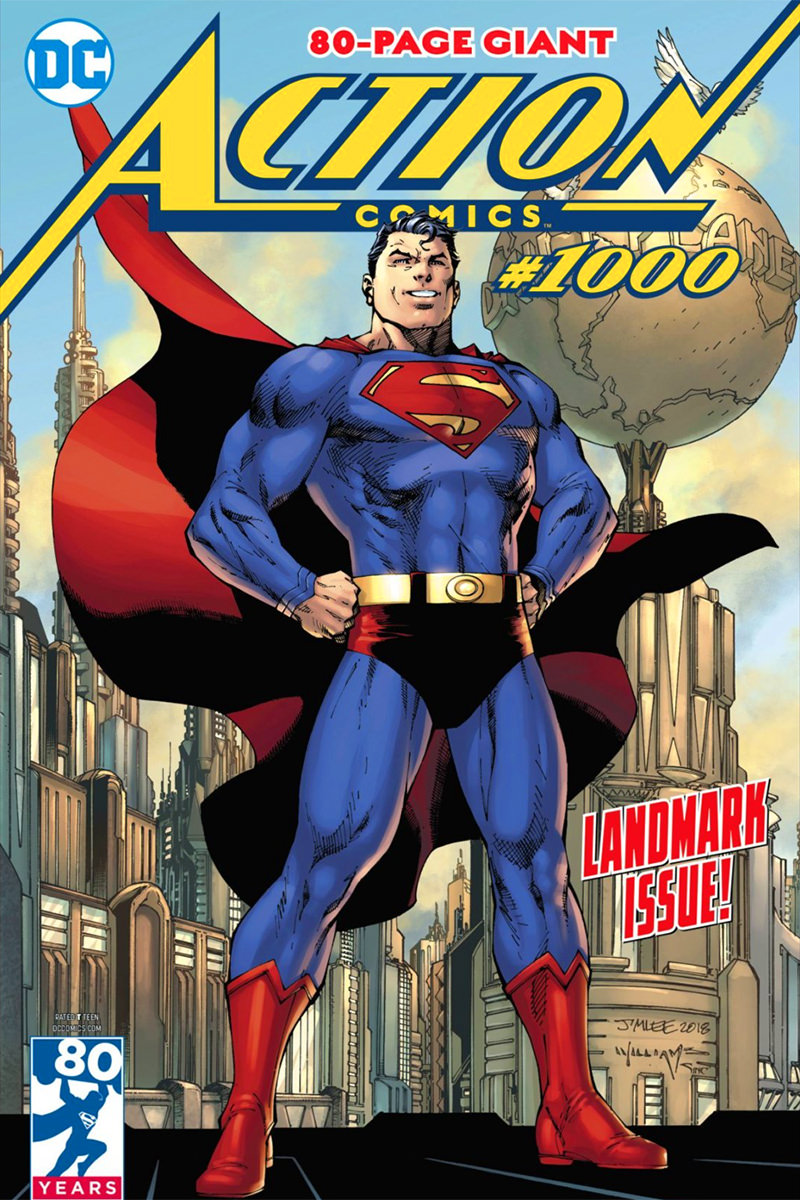 The best Superman stories are always those which come up with a way of finding something new while maintaining the continuity which came before. The best of the best being Alan Moore's For the Man Who Has Everything and Whatever Happened to the Man of Tomorrow? and Grant Morrison's All-Star Superman. There have been others I've enjoyed, but they usually involve some kind of smart take on why Superman is the way he is... not stories that come up with somebody bigger and stronger to pound on Superman for a few issues.
And don't get me started on the current cinematic take on Superman with Man of Steel, Batman vs. Superman, and Justice League, which just plain suck because they are exactly what make a bad Superman story.
But anyway... back to Action Comics #1000...
I haven't been following the character since George Pérez jumped ship after the New 52 reboot years ago. I am aware that there was yet another reboot called "Rebirth" last year, but I haven't read any of it. So you can imagine my surprise when I find that Superman is married to Lois Lane and has a son named Jon that is Superboy. Not that this really affects what's happening in Action Comics #1000, but it's still something that permeates the issue.
The bulk of the issue is a love-letter to Superman by a chunk of very talented writers and artists and it's mostly wonderful. Many of the things you would hope to find in a landmark issue like this are there. And then there's the money-story... Brian Michael Bendis starting his run on the character with artwork by Jim Lee!
And what we get is... meh.
Because here we go again, somebody bigger and stronger to pound on Superman for a few issues. There's a twist, of course, but its one that's of little consequence in the grand scheme of things. In general, I like the stuff that Bendis does, but I'll not be tuning in for this. I'm just not a big enough Superman fan to get involved... especially when DC is probably going to reboot the Rebirth reboot to the New 52 reboot to the Flashpoint reboot to the Infinite Crisis reboot to the Zero Hour reboot to the Crisis on Infinite Earths reboot.
Maybe I'll have a change of heart in the reboot after that. You never know.
Posted on Thursday, April 19th, 2018

For the money, the most versatile piece of furniture I've found has been HEMNES Shoe cabinets from IKEA. At just $99 each, The four-drawer version is nicely shallow... just 8-5/8" deep... and since it mounts directly to the wall and there's no rear legs to push it away from the molding, there's no wasted space. On top of that, the drawers themselves are deep and spacious so they are actually useful. Not just for shoes (though they are great for storing shoes) but for all kinds of things (the one in my kitchen holds placemats and napkins!).
Once I found out that I wouldn't be able to wall-mount my SONOS One speakers as I originally planned, my first thought was to purchase a couple of HEMNES units, drill holes in the top, then hide the SONOS cords behind them. They're the perfect height, allowing the speakers to rise just above my couch...
Since the table-top on these extends from the ends of the cabinet, I had to modify them slightly so I could get the two units to sit flush against each other, but they turned out great. Even more importantly, they work perfectly for giving me excellent surround sound.
And, as a bonus, my LaserDisc collection now has a home. A perfect home, actually, since they are stored vertically, but pull down at an angle so I can read the spines easily...
It's kind of weird that I now have seven of these shoe cabinets in my home considering I don't own many shoes, but they're just so versatile and functional. The shallow depth also means they can go just about anywhere. Yes, quality control at IKEA is shitty and you may get a defective part that will need replacing, but if you've got a tight spot you're looking to fill, these are definitely worth a look.
Something tells me I haven't purchased my last Hemnes shoe cabinet.
Posted on Wednesday, April 18th, 2018
After a week of rushing around Europe trying to condense fourteen days into seven, I was looking forward to heading home where I could have a vacation from my vacation... by returning to work! After my first relaxing morning since I got here, the DutchBitch took me to the airport and off I went.
Well, kinda.
The flight was delayed because the PA system was down. Apparently the part they needed to fix it was not on-site, which meant we were 90 minutes late taking off. Ironically, the PA system went down again just before landing in Seattle, so apparently it wasn't as repaired as they thought it would be.
And speaking of things not being fixed...
The replacement part from IKEA for their defective wood staining never arrived, and all attempts to get a tracking number failed. Their promise of "7 to 10 days" for delivery has now ballooned to 23 days, with no end in sight. I'm sick-and-tired of having half-finished IKEA sitting on my kitchen table, so I decided to brave rush-hour traffic to pick up the damn thing in person. It was all I could do to contain my rage that I was having to add 30 to 40 minutes delay to my already-delayed drive home because IKEA customer service sucks, but what other option did I have?
I finally arrived at my driveway shortly after 9:00pm, which doesn't sound bad until you take into consideration that I had been up for nearly 20 hours straight.
Perhaps one of these years I'll finally figure out how to sleep on a plane, but that was not today.

UPDATE: And of course IKEA finally sends me the damn part... one day after I already went and picked it up...


How very typical.
Oh well. I managed to get my shelving customized and assembled this morning, so at least I won't have it mucking up my weekend like I would have if I had waited.
Posted on Tuesday, April 17th, 2018
When I had to lop a week off my vacation, Budapest dropped from four nights to two, Vienna dropped from three nights to one. This is a tragically short amount of time in either city when you haven't visited before, but I tried my best to see as much as I could in the time I had.
When it comes to Vienna, my primary goal was to see some art by Klimt, his works having a wonderful art-deco sensibility that I love.
My first stop was to be at the gates of the Belvedere Palace Museum, home to Klimt's most famous work... The Kiss, when they opened for the day. That way I could rush to the Klimt works before people (ugh!) got in the way. As a bonus, the weather was much nicer this time around...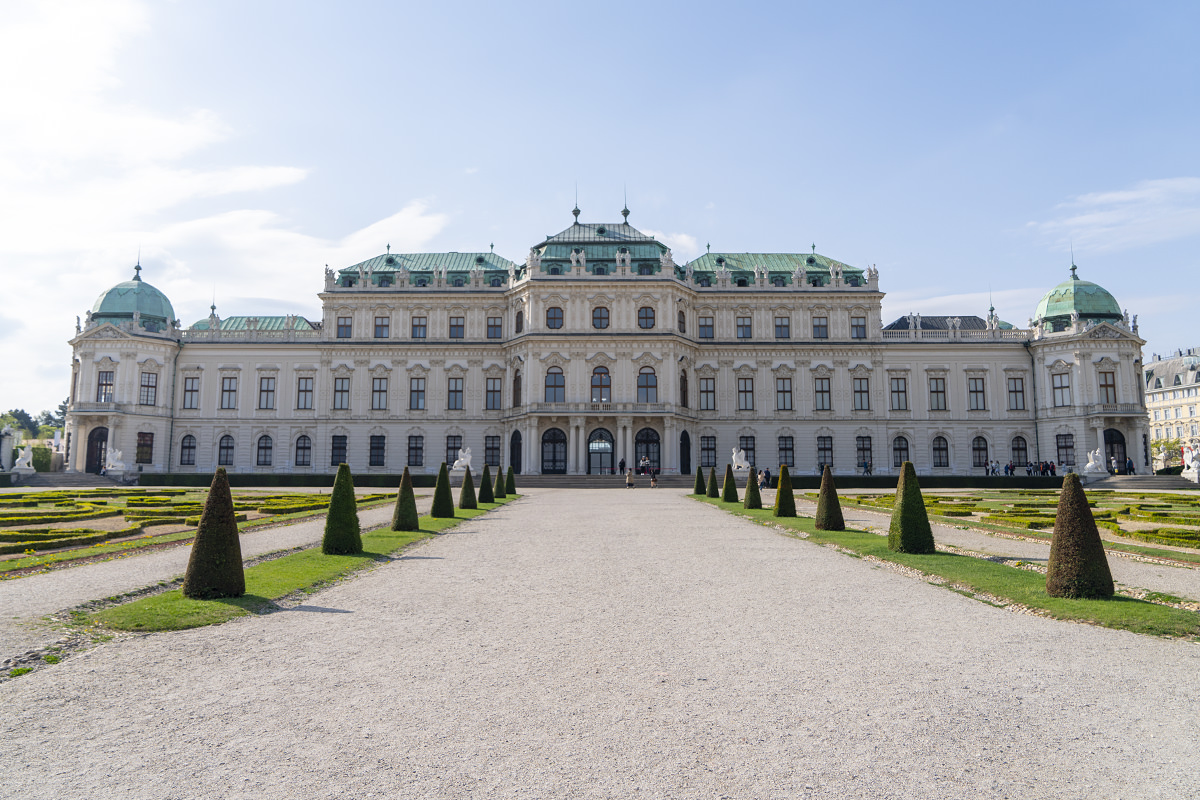 The Kiss is absolutely stunning in person. It's about 6-foot square, and has a luminescence you're never going to capture in a photo, but here we go anyway...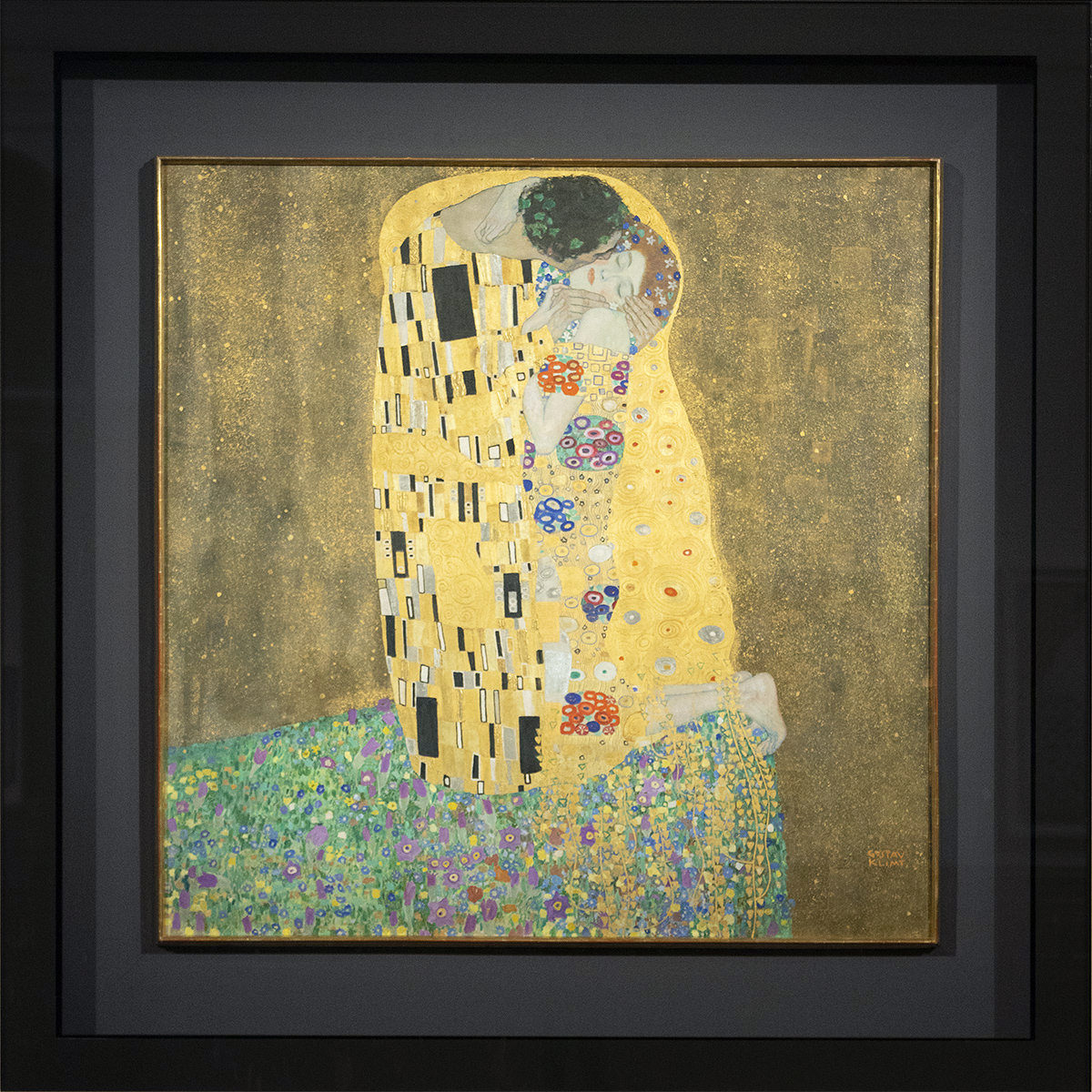 When you get really close, the texture and construction packed into the piece is mesmerizing...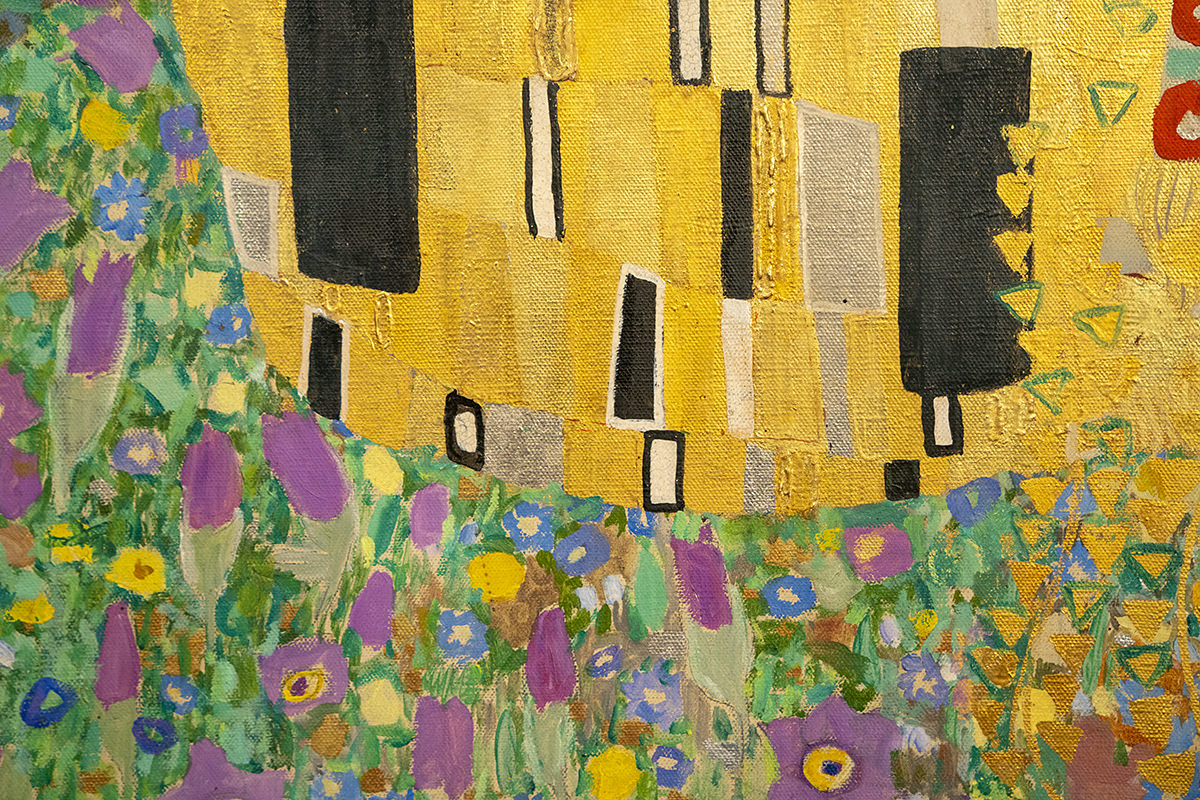 There are more Klimts, but they all kind of pale in comparison...

The museum houses other wonderful works as well, and it sure was nice to see them without people (ugh!) mucking about. Well worth arriving early...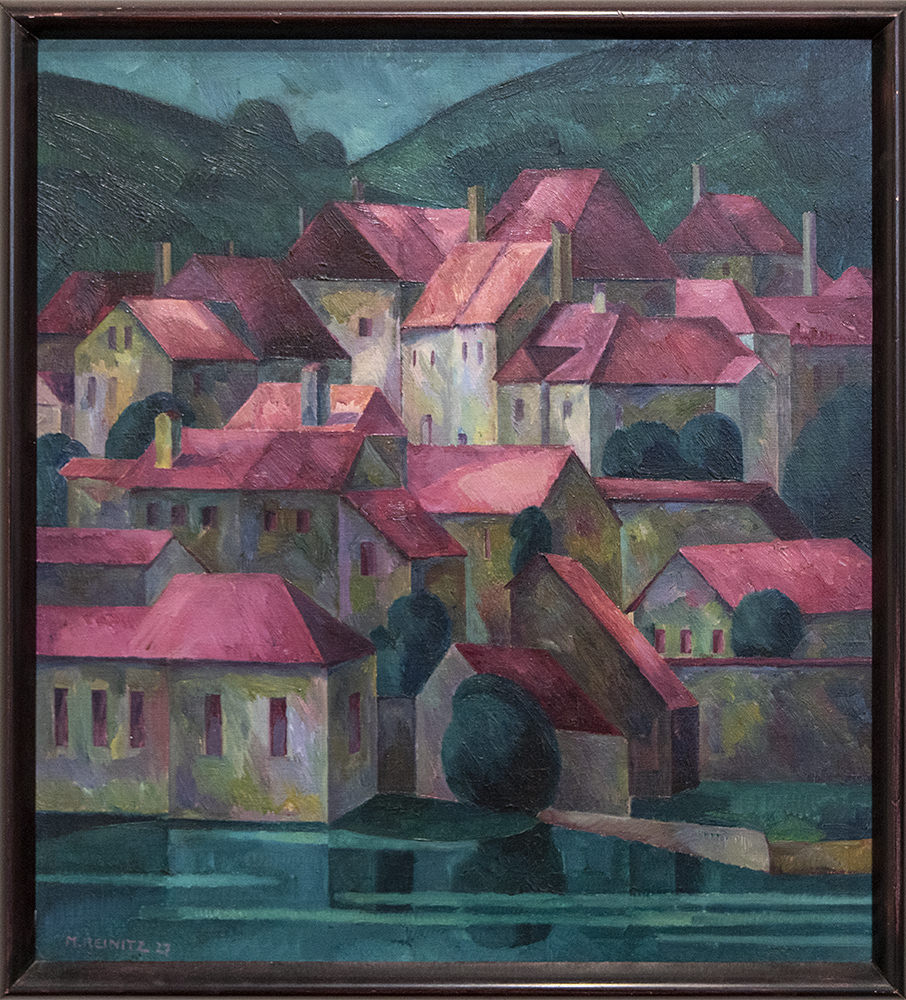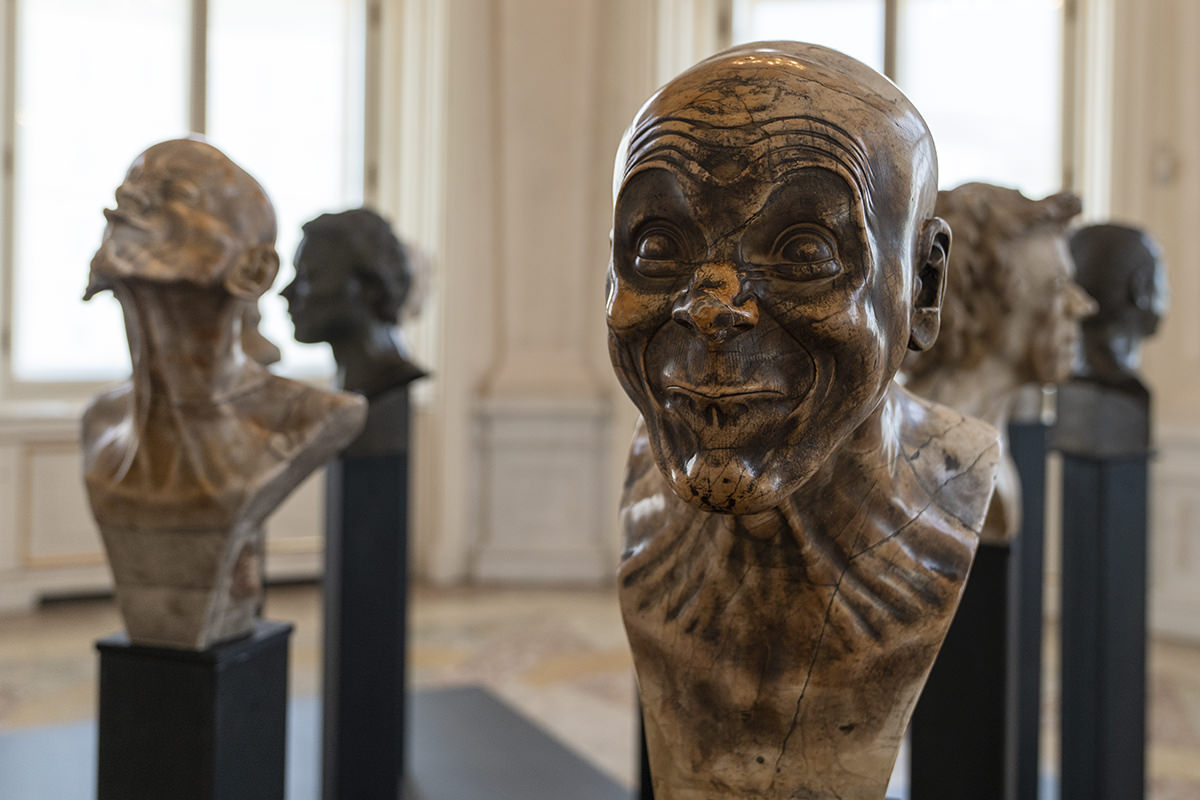 The palace itself is magnificent. And turning it into a museum is a far better use than an endless parade of sitting rooms...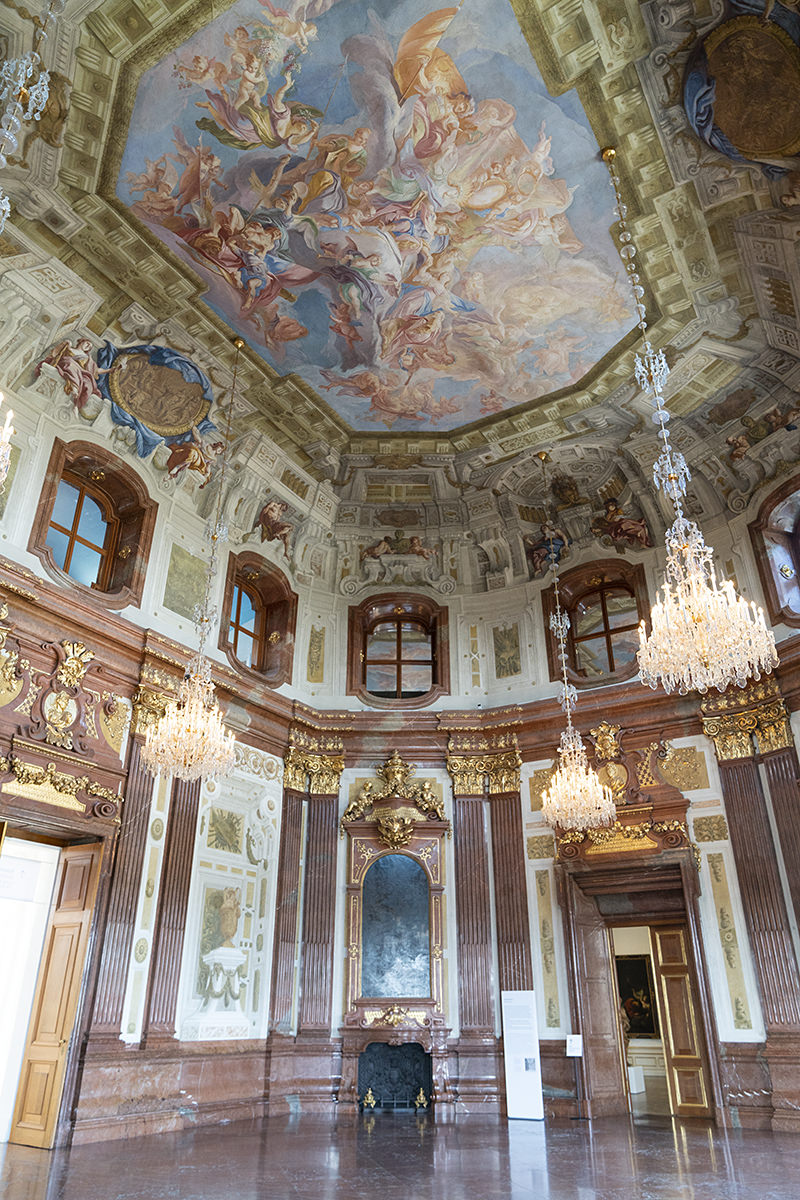 After exploring the Belvedere, I took a tram to the other site I really wanted to see before I left... the Kunsthistorisches Museum Vienna. To mark the 100th year since Klimt's death, they have constructed a massive "Stairway to Klimt" which spans the main atrium and allows you to see his paintings there at eye-level. It's pretty incredible...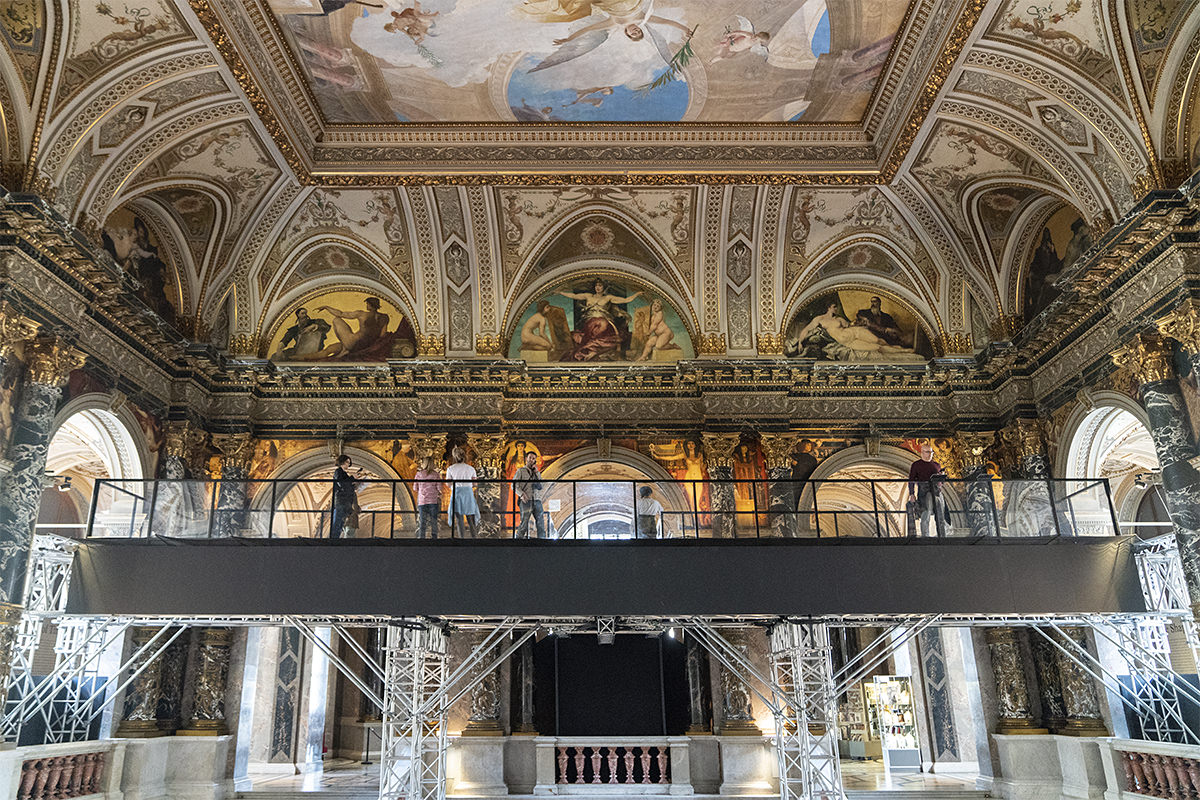 The opportunity to see these works in this way is akin to magic...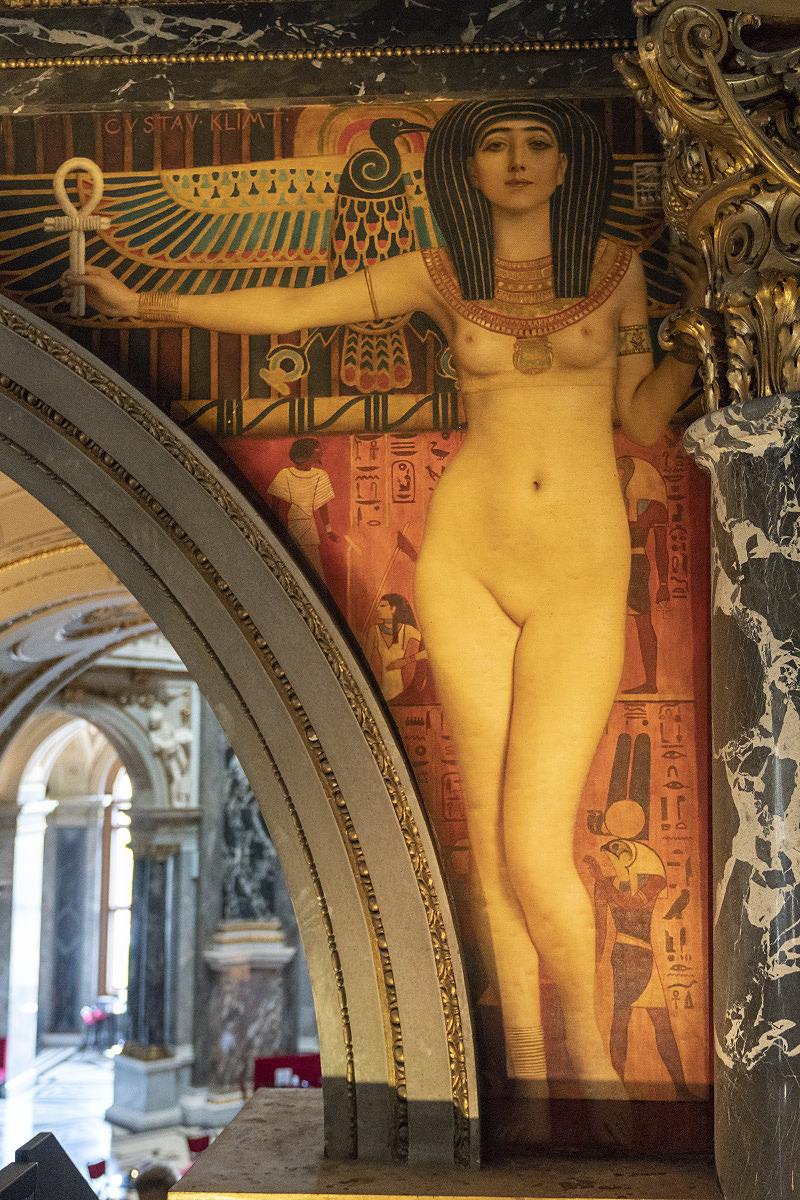 As if that weren't enough, Nuda Veritas from a private collection is on loan while "Stairway to Klimt" is running...

The museum has a lot of different works, but I didn't have much time to spend with them... instead breezing through most everything. I did spend a little more time with their Egyptian artifacts though...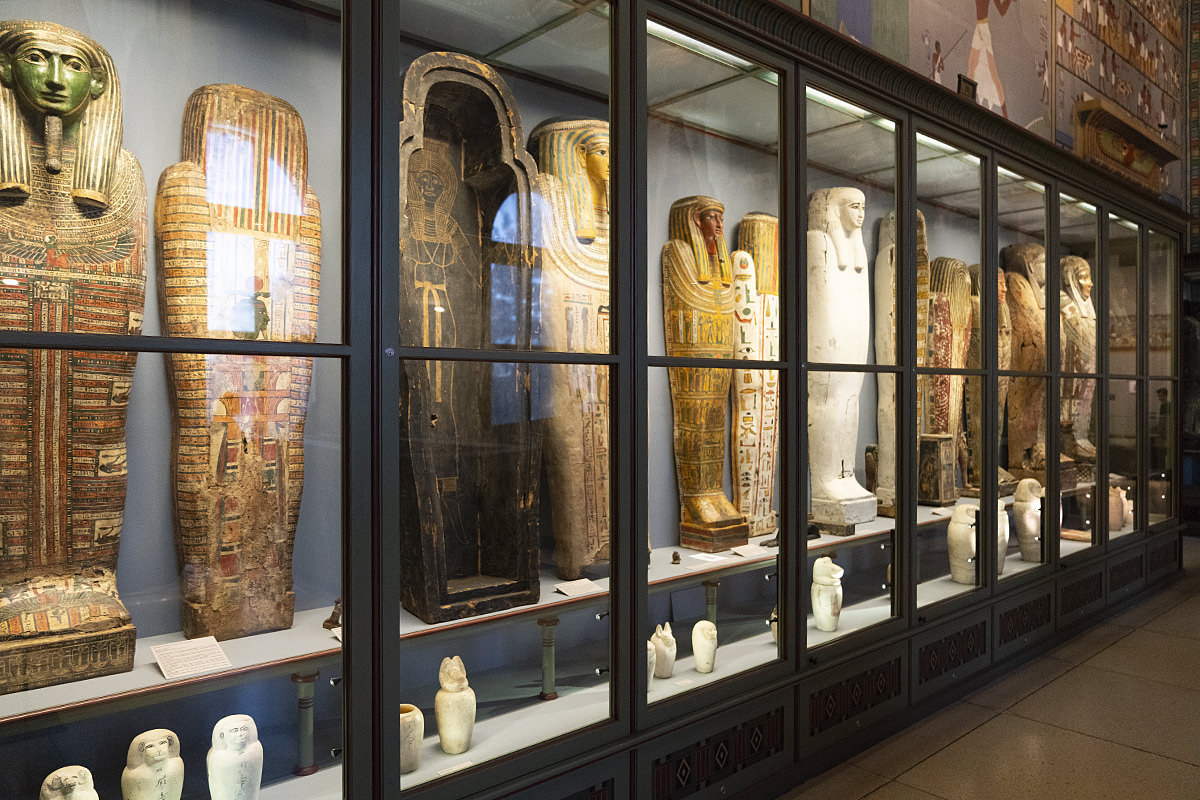 As I was headed back to my hotel so I could pack up and catch my flight, the weather was really getting nice. Such a shame I couldn't stay and enjoy it...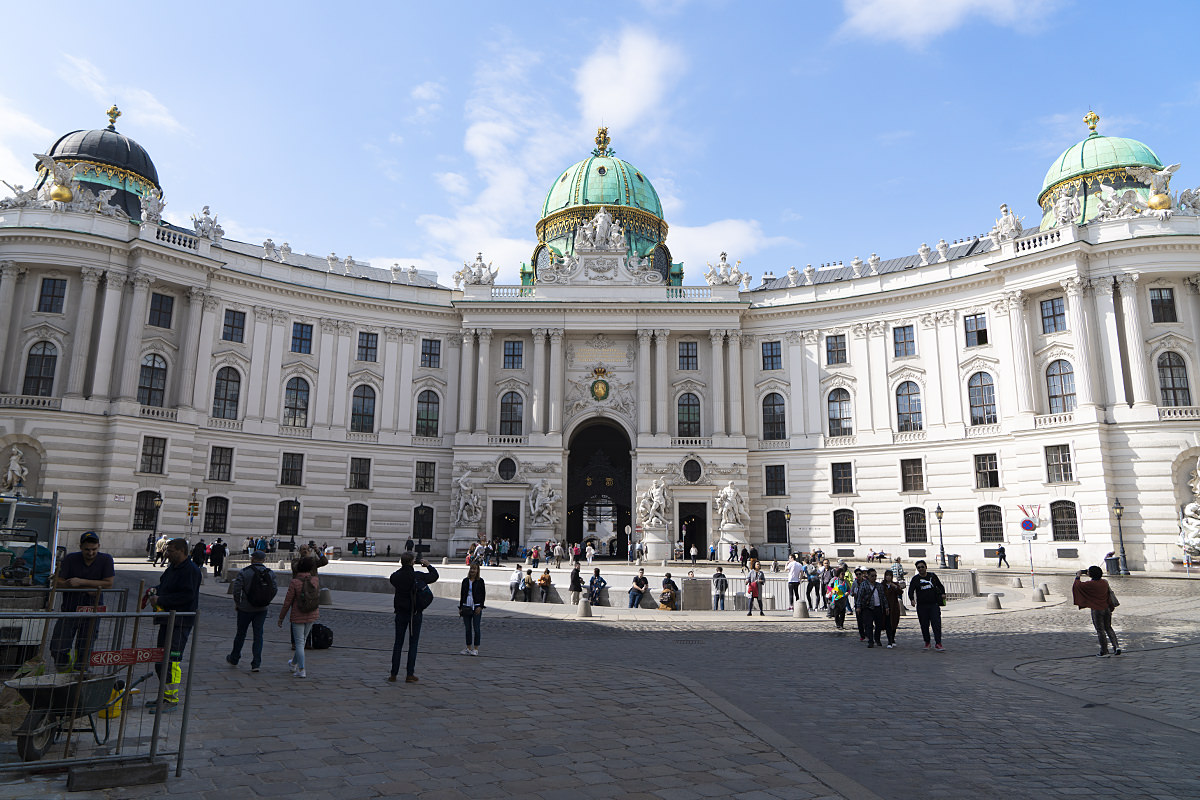 And, just like that, my time in Vienna was over.
One subway stop and a 16-minute "City Airport Train" ride later and I was winging my way back to DutchyLand.
Posted on Monday, April 16th, 2018
Vienna is a city with historical significance that I have long wanted to visit. When it got a Hard Rock Cafe 2-1/2 years ago, I finally had the excuse I needed to plan a trip. That being said, Vienna is a hard sell if you don't like classical music and horses, as they seem to be the life-blood of the city. Neither of those things interest me, so I tended to focus on the architecture and art, both of which interest me very much.
By train, Vienna is a swift 2-1/2 hours from Budapest. I always spring the small amount extra for a First Class ticket, which seems to result in less hassle during border crossings. I left at 7:30 in the morning and was surprised that there were only two other people in my coach...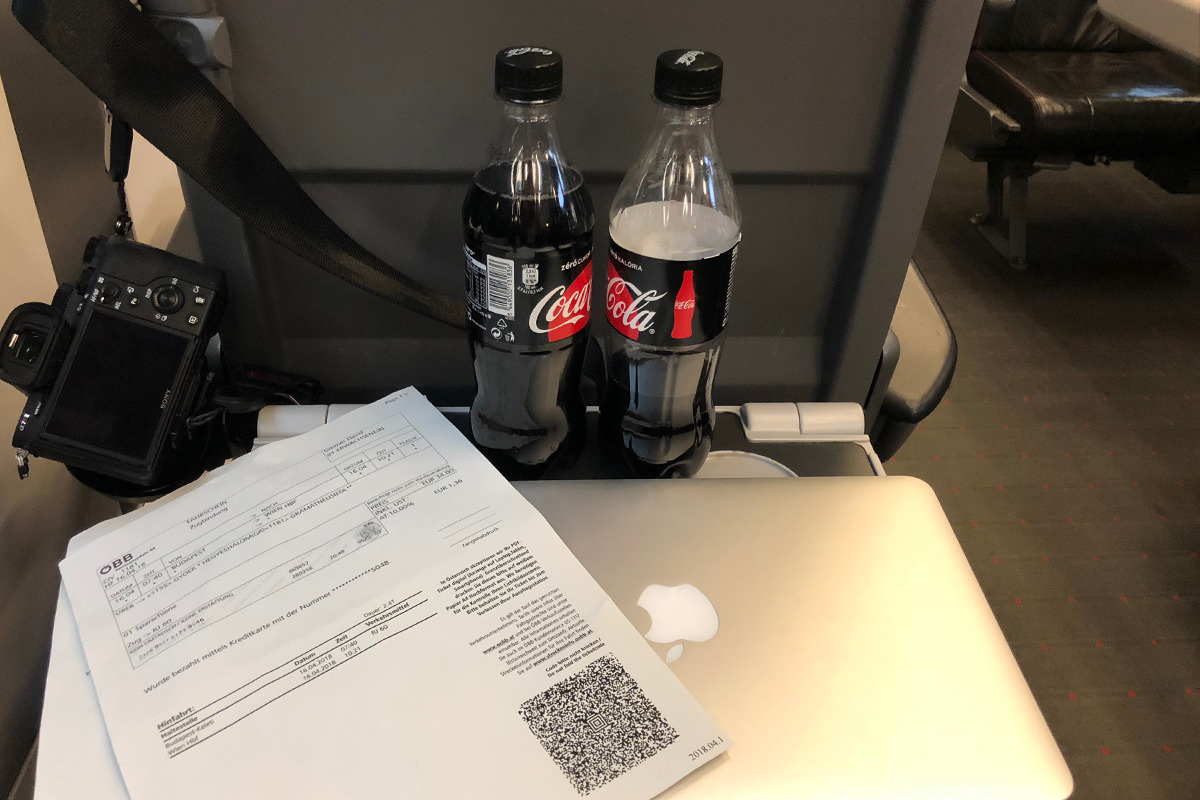 As expected, the city is incredibly well-connected with public transportation, including a system of trams and subways that makes navigation a snap. Walking to my hotel, the first photo I snapped on this dreary Monday encapsulated Vienna pretty well...

I hadn't eaten breakfast, so my first stop was the Hard Rock for a quick bite. It's nice, but one of the fairly boring new "hipster chic" properties I'm not a fan of...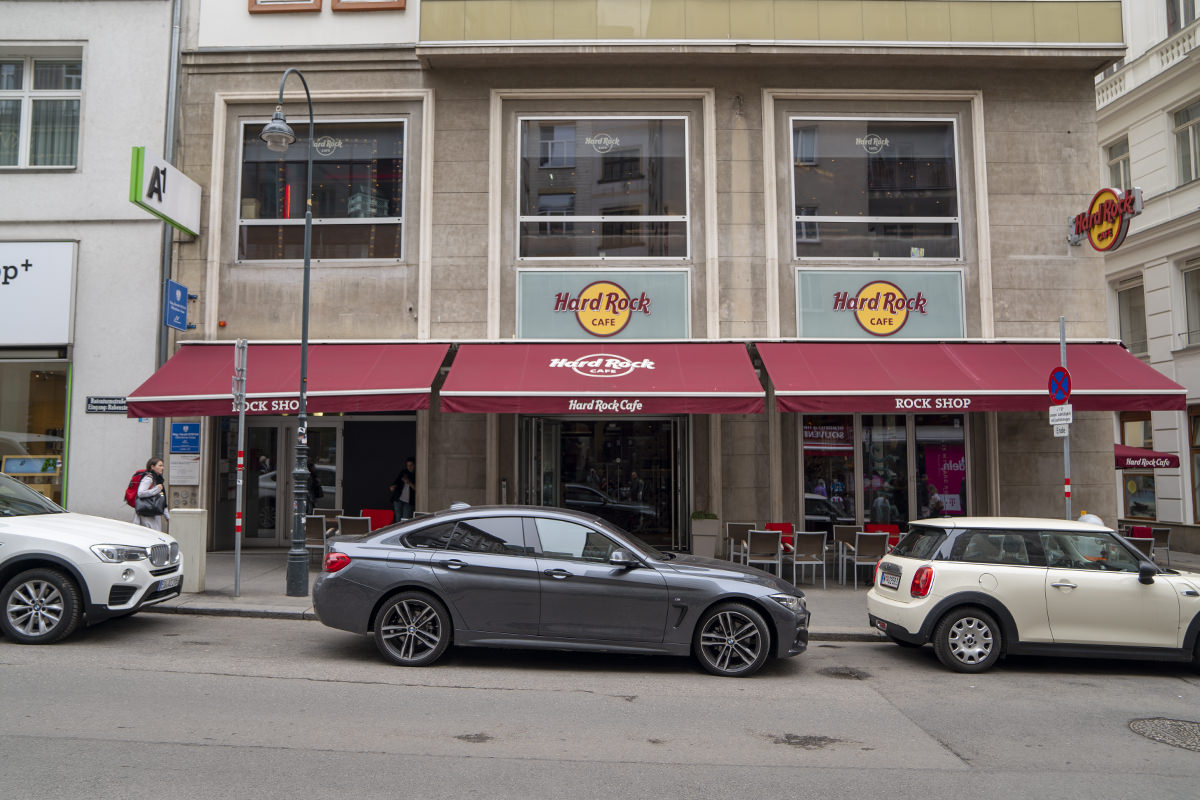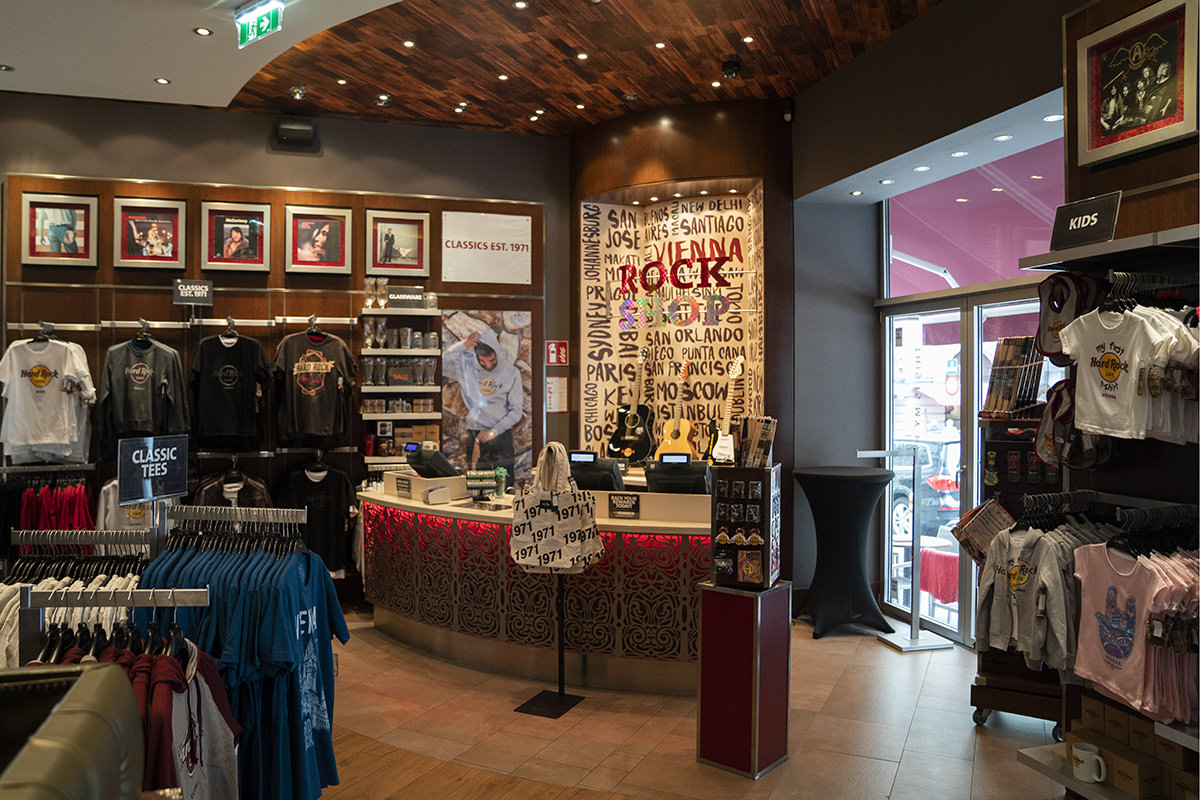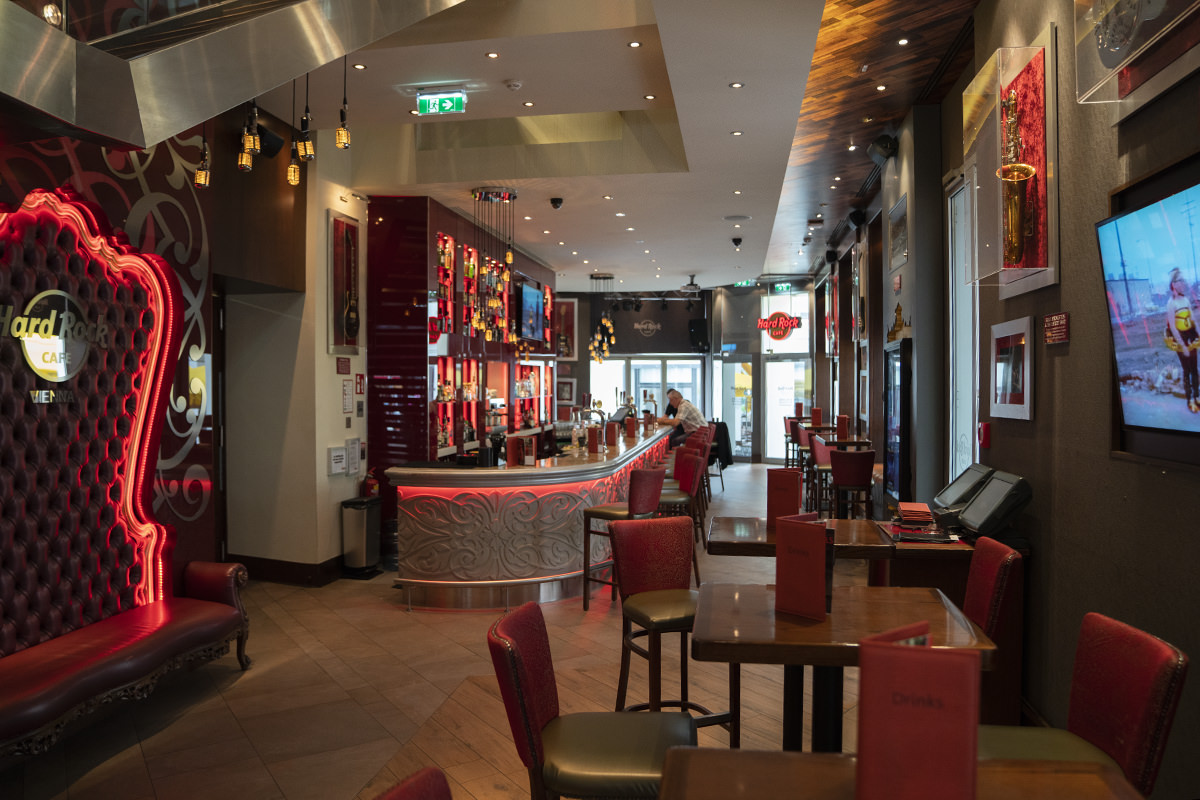 My first stop after lunch was to run out to Schönbrunn Palace. Don't ask me why. I always end up regretting it after visiting palaces, and this was no exception. It's all "Here's a sitting room. Here's a sitting room. Here's a sitting room. Here's a sitting room. Here's a bedroom. Here's a sitting room." Which begs the question... exactly how many places did these people need to sit down? I didn't spend much time after I saw that Schönbrunn was just more of the same thing I've seen a dozen times before...

Back in the city proper, I decided to wander around and look at architecture, which could keep me occupied for days. There's just so much to see...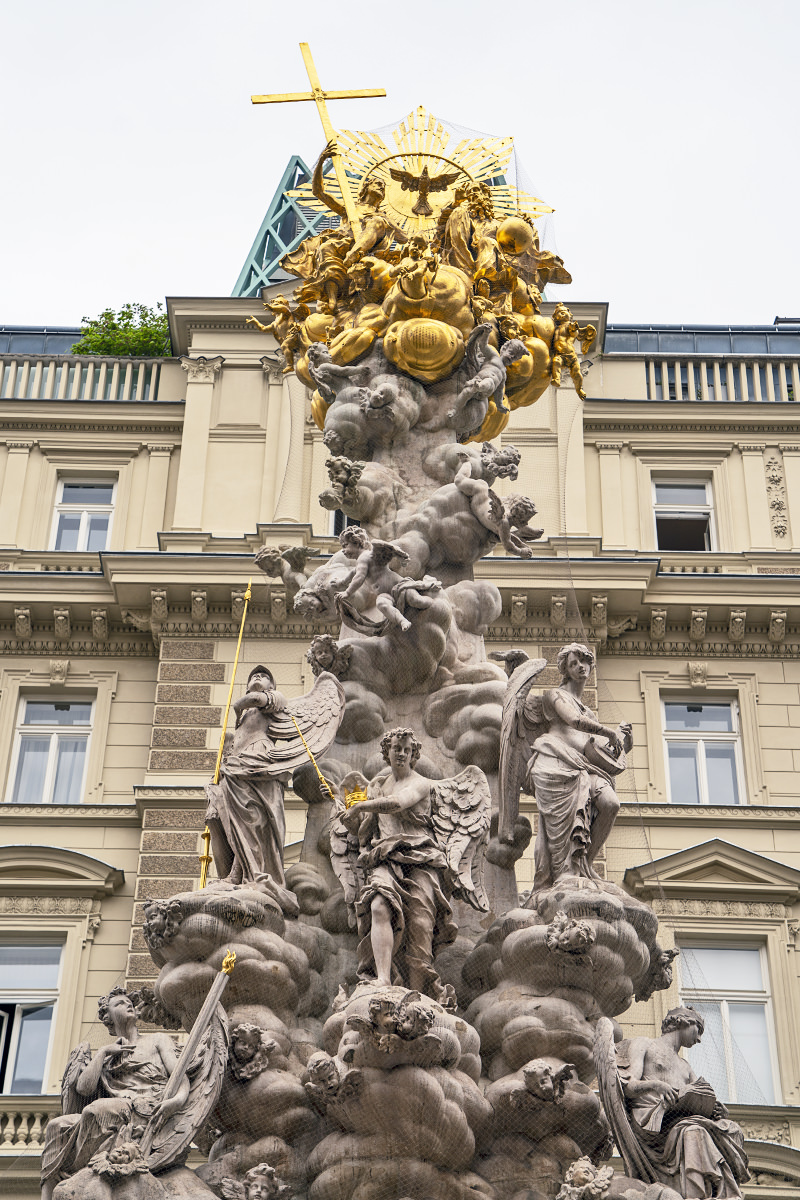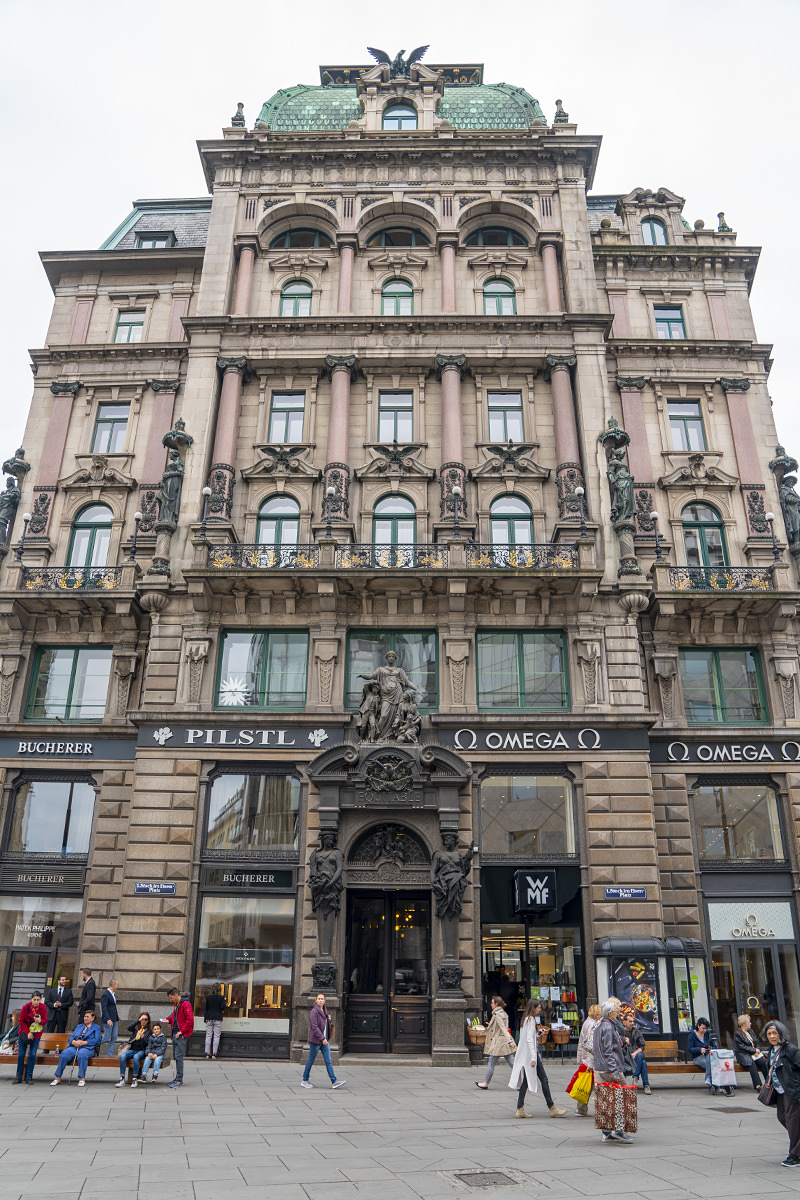 There is, of course, a cathedral. It's pretty much par-for-the-course when it comes to gothic European cathedrals...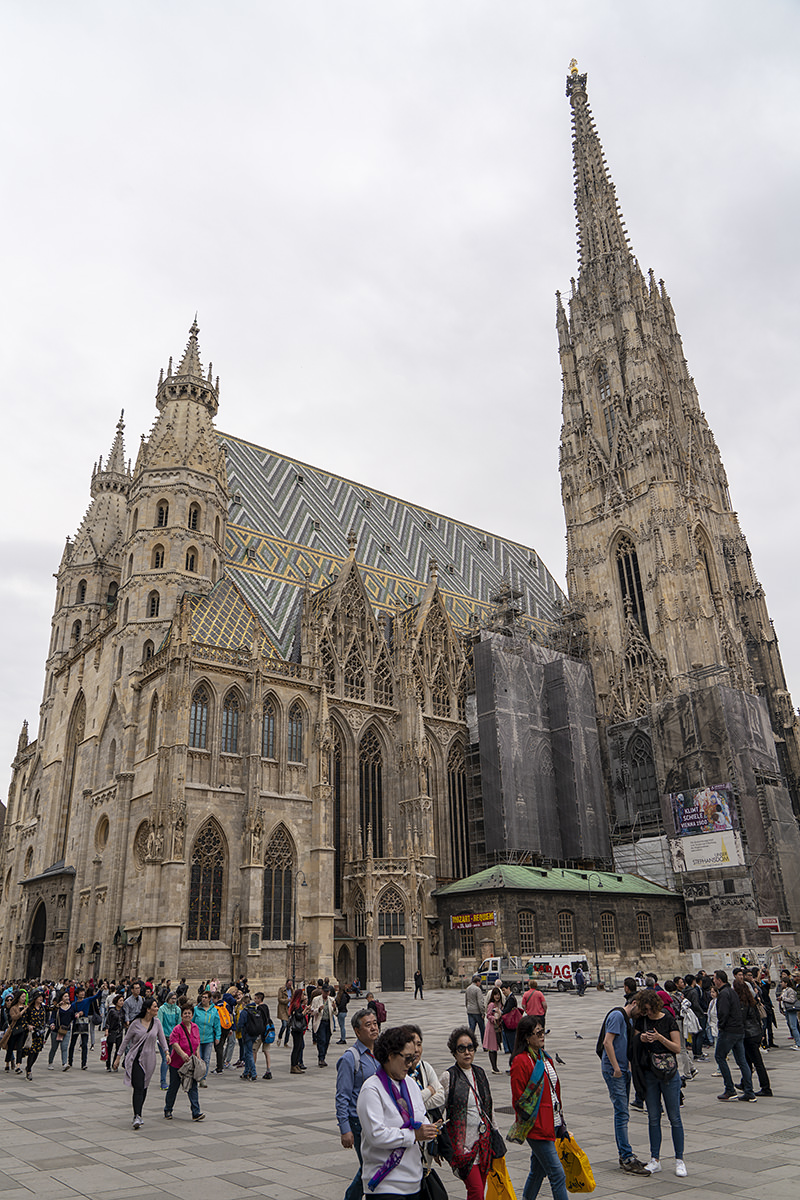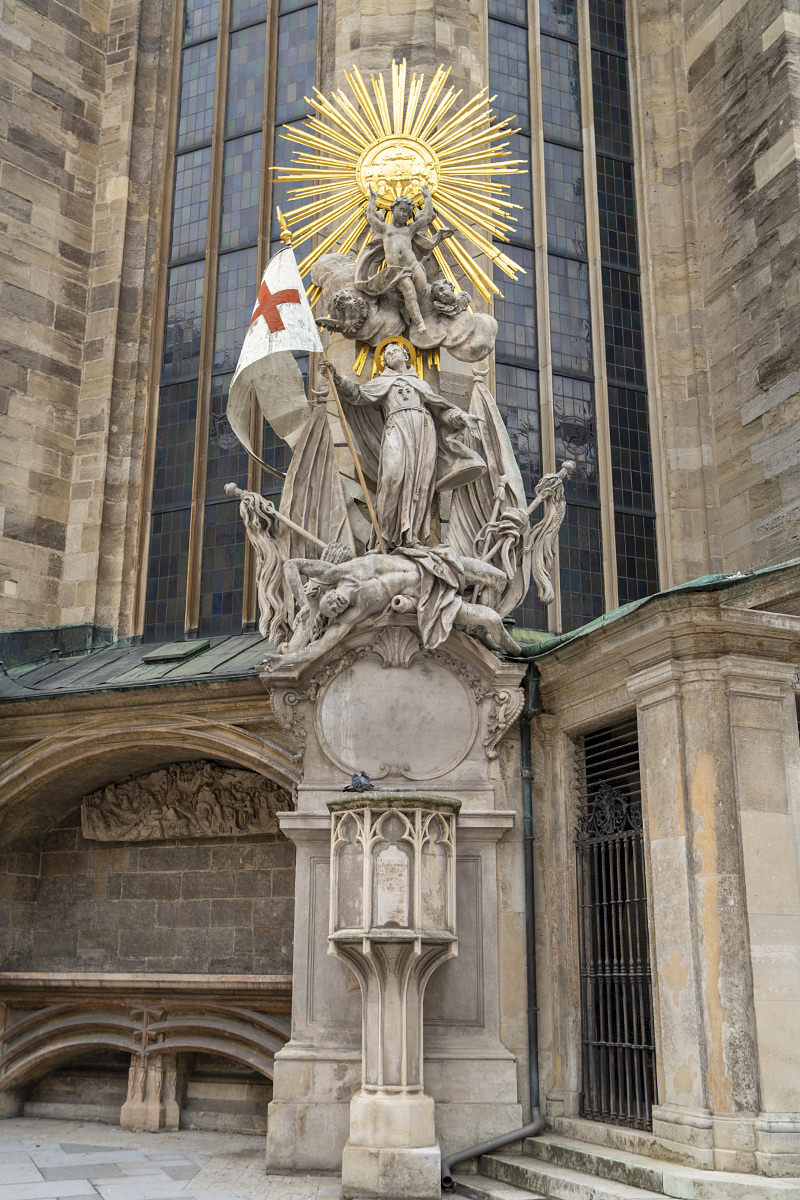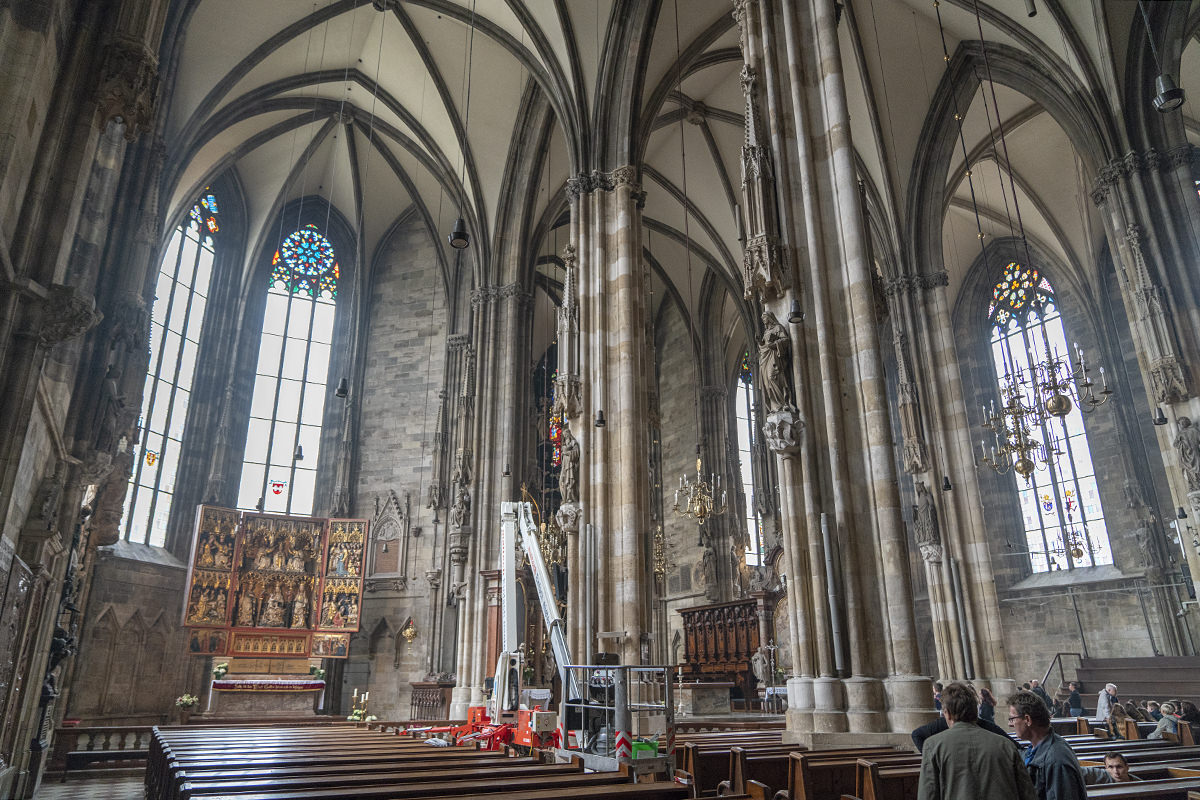 My final stop for the day was the Albertina Museum, where I knew there was a "Monet to Picasso" exhibit that was definitely worth my valuable time to visit. What I didn't know was that there was also a new Keith Haring exhibit, which was just icing on the cake...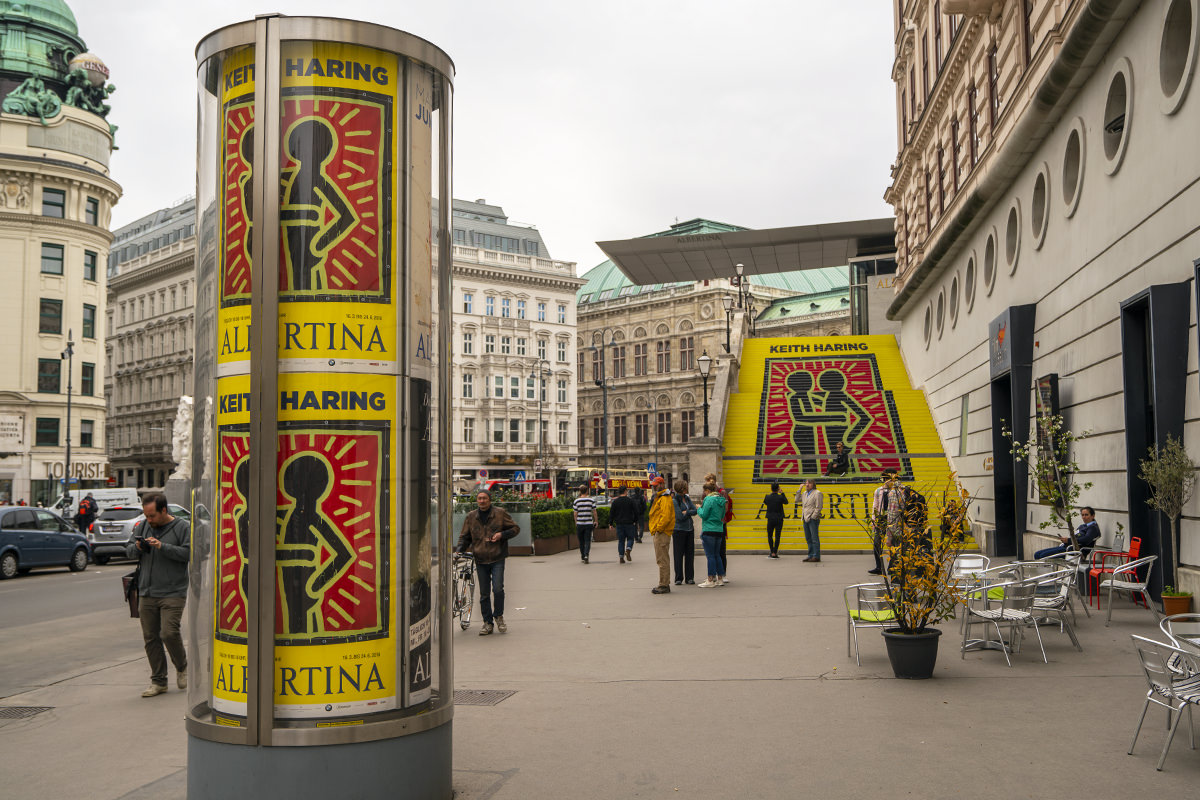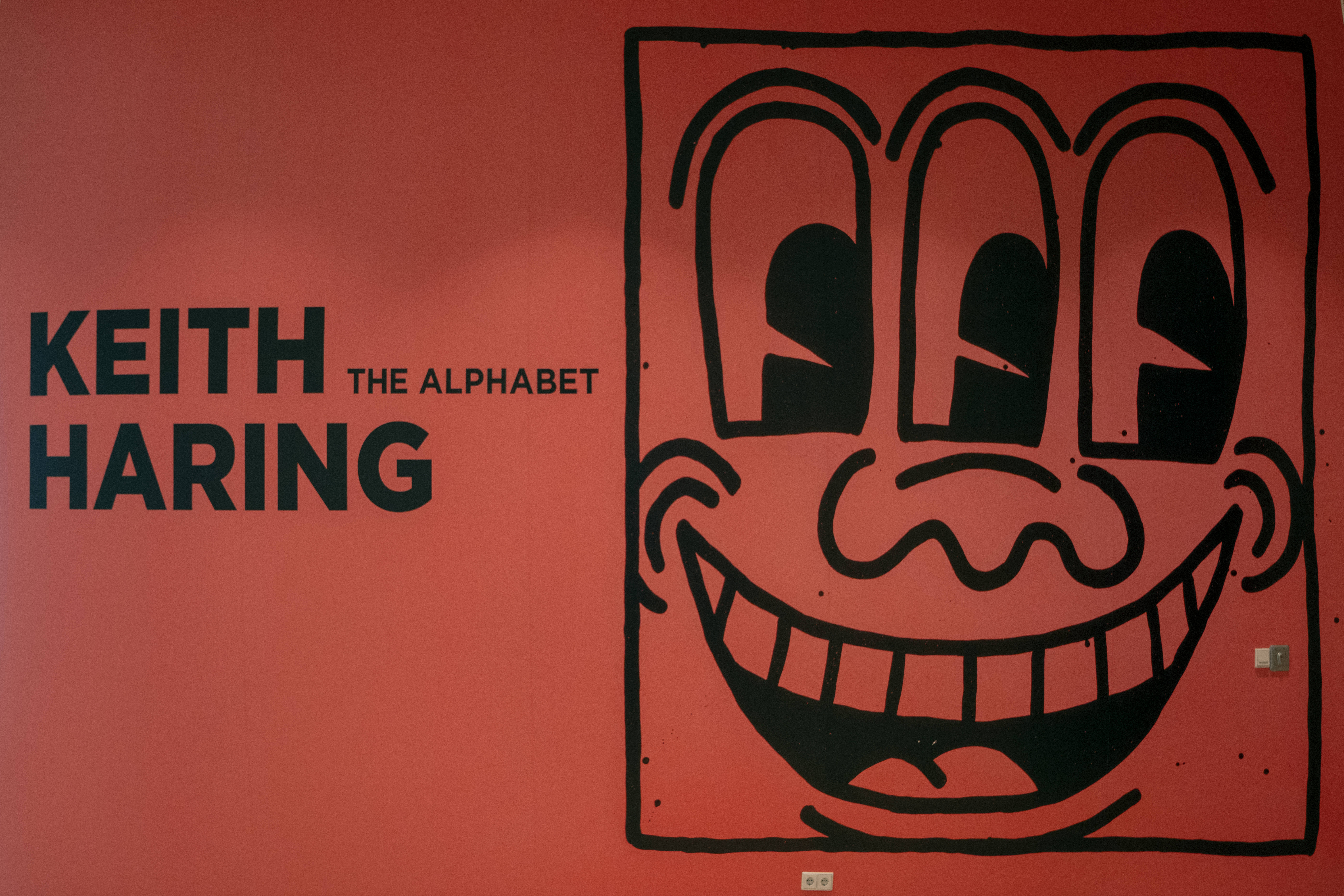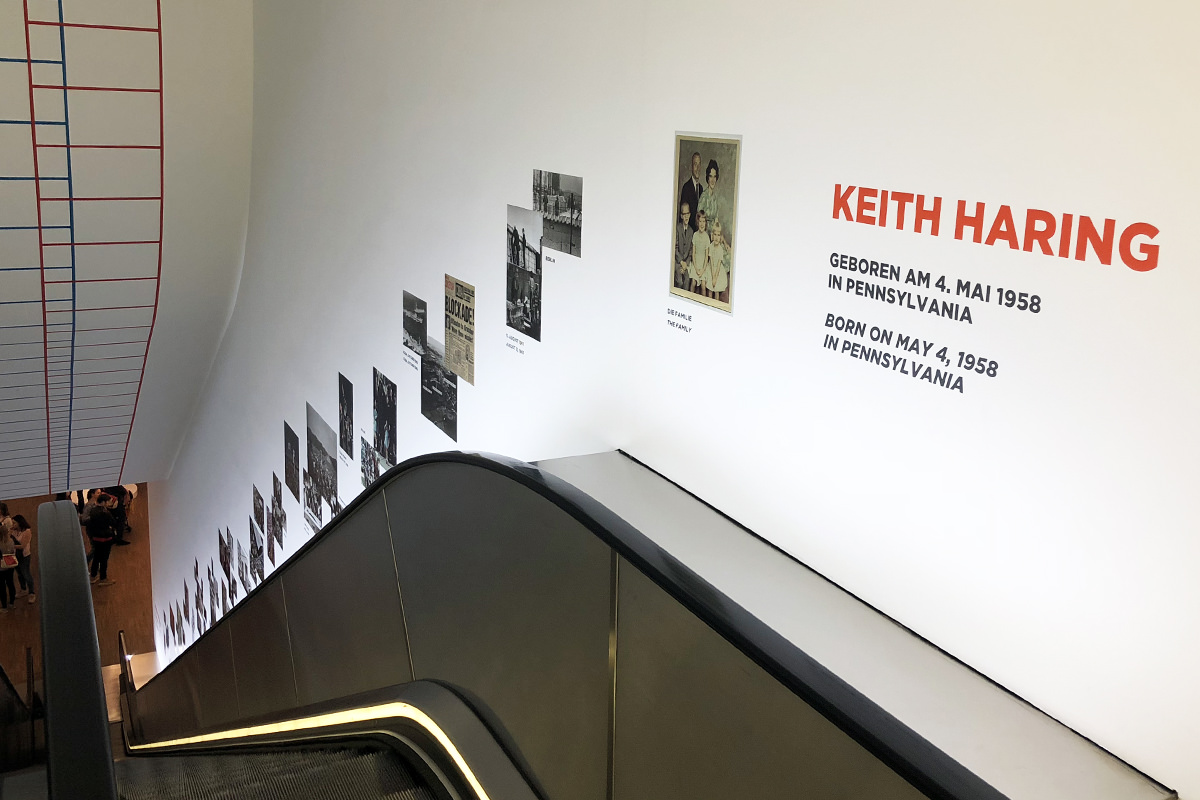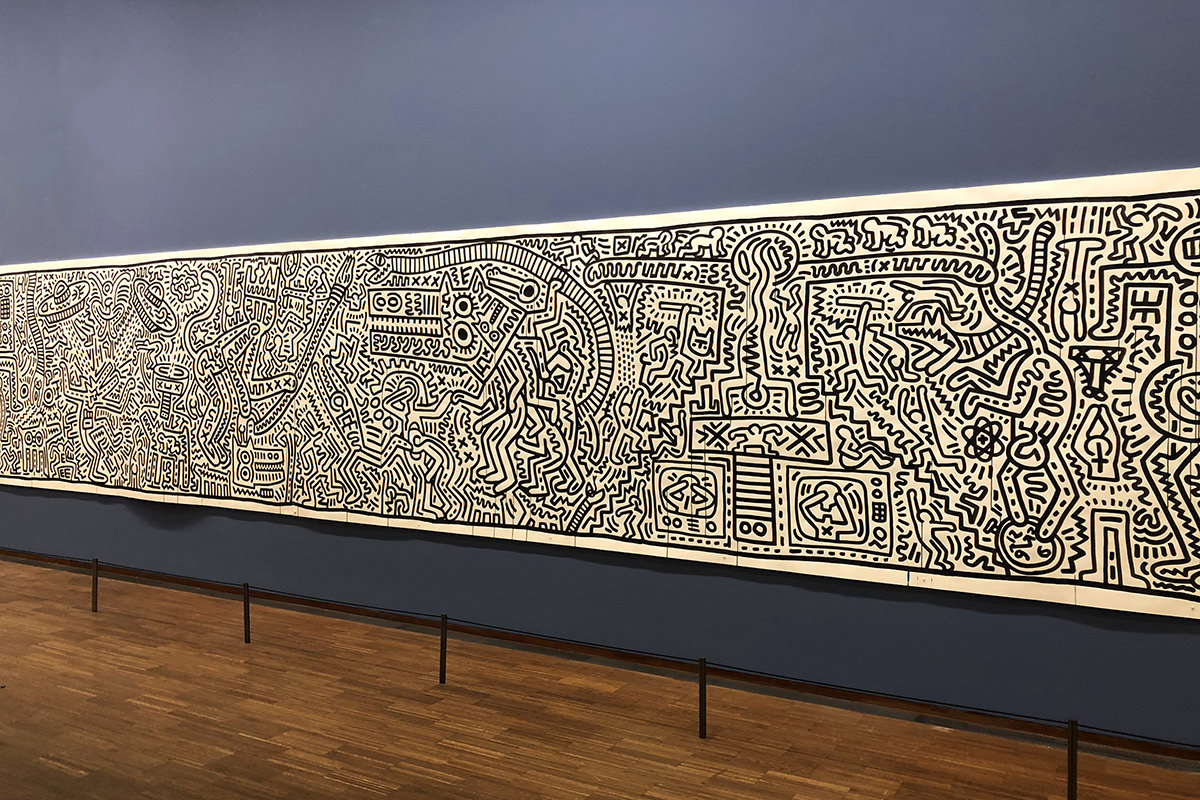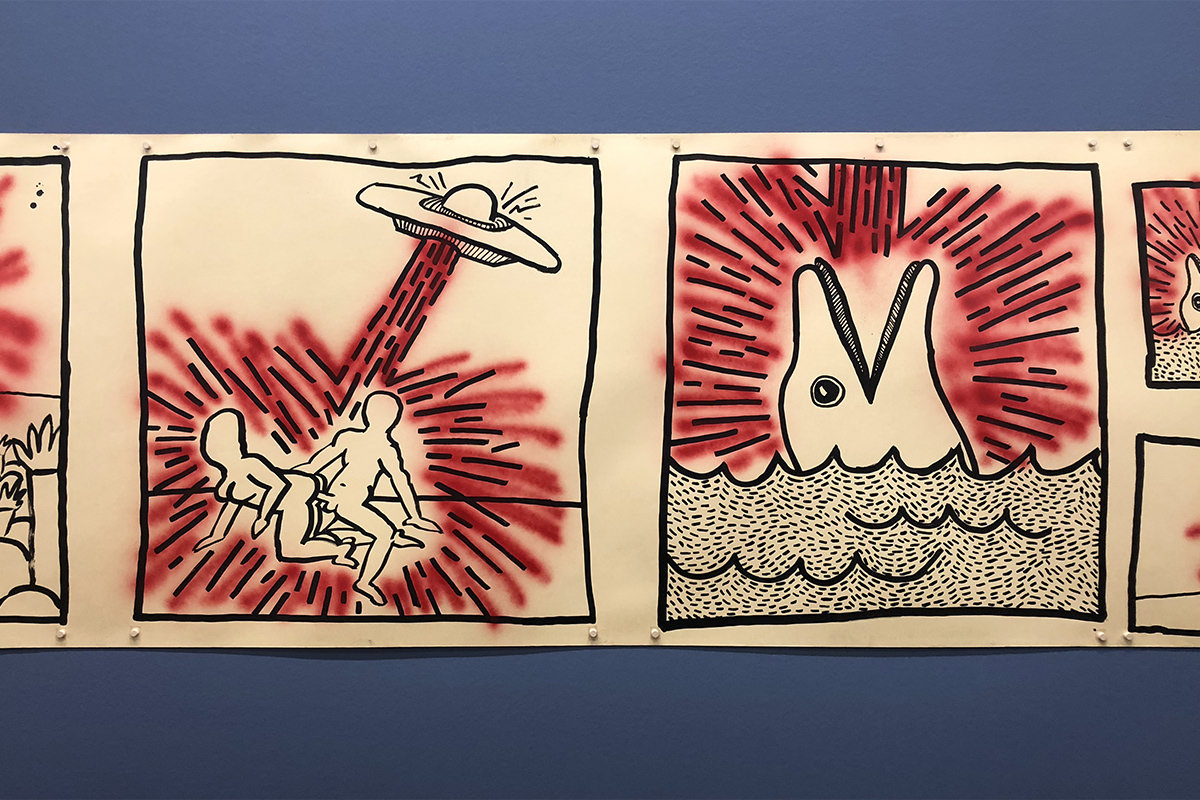 Phenomenal exhibit. Fantastic museum.

After spending way too much time looking at art, everything was starting to close, so I decided to track down a falafel shop for dinner...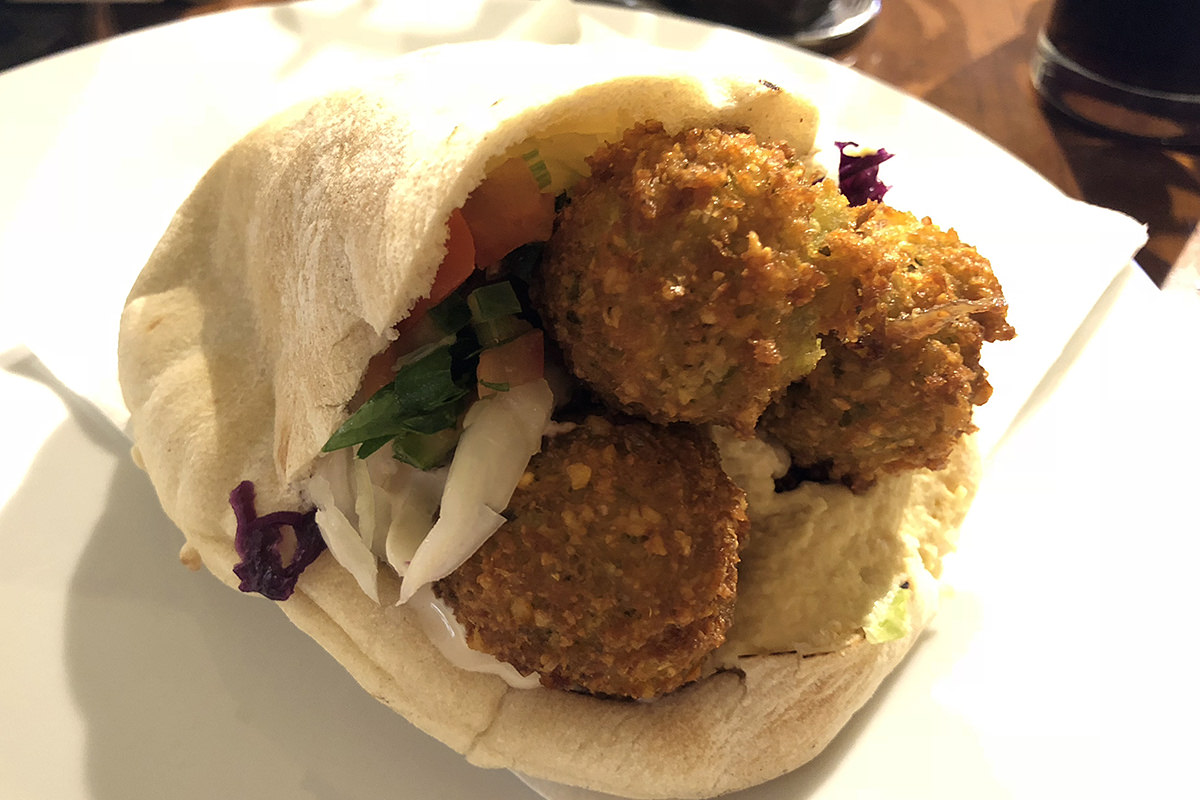 And now? Time for sleep. I have two very important stops to make tomorrow before flying back to the Netherlands, and I want to be sure to be rested up.
Posted on Sunday, April 15th, 2018
And here we are at the end of my busy day in Budapest. Since I have to be at the train station by 7:30 in the morning, there ain't no more after this.
Odds are if you've ever been looking at photos of Budapest, you'll undoubtedly run across that classic shot of the Hungarian Parliament Building all lit up at night. The city is kinda famous for it, and I wanted a shot of my very own.
After sprinting across the Danube... or, to be more precise, under the Danube on the subway... I sat on the bank across from the building waiting for night to fall and the magic to happen.
The lights start off small at first. Just little glowing dots appearing across the exterior...
But before too long, the whole building is flooded in golden light. It is most certainly a pretty sight...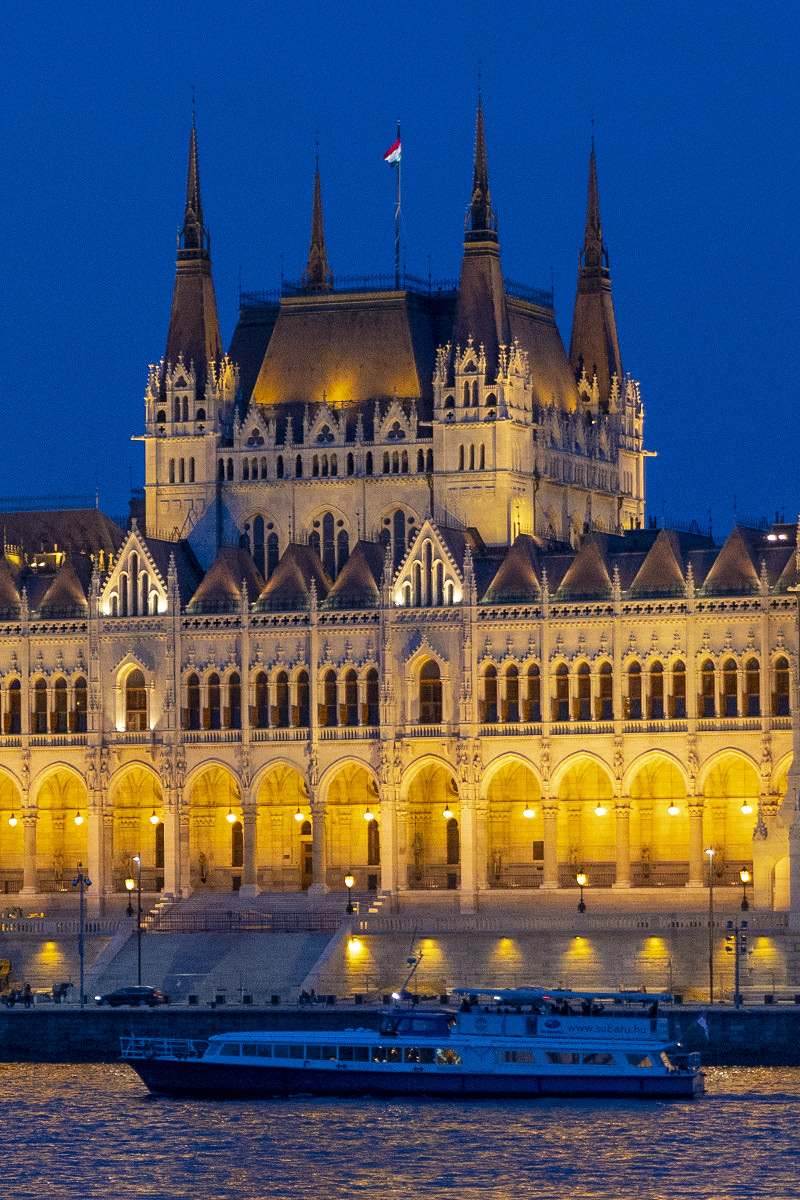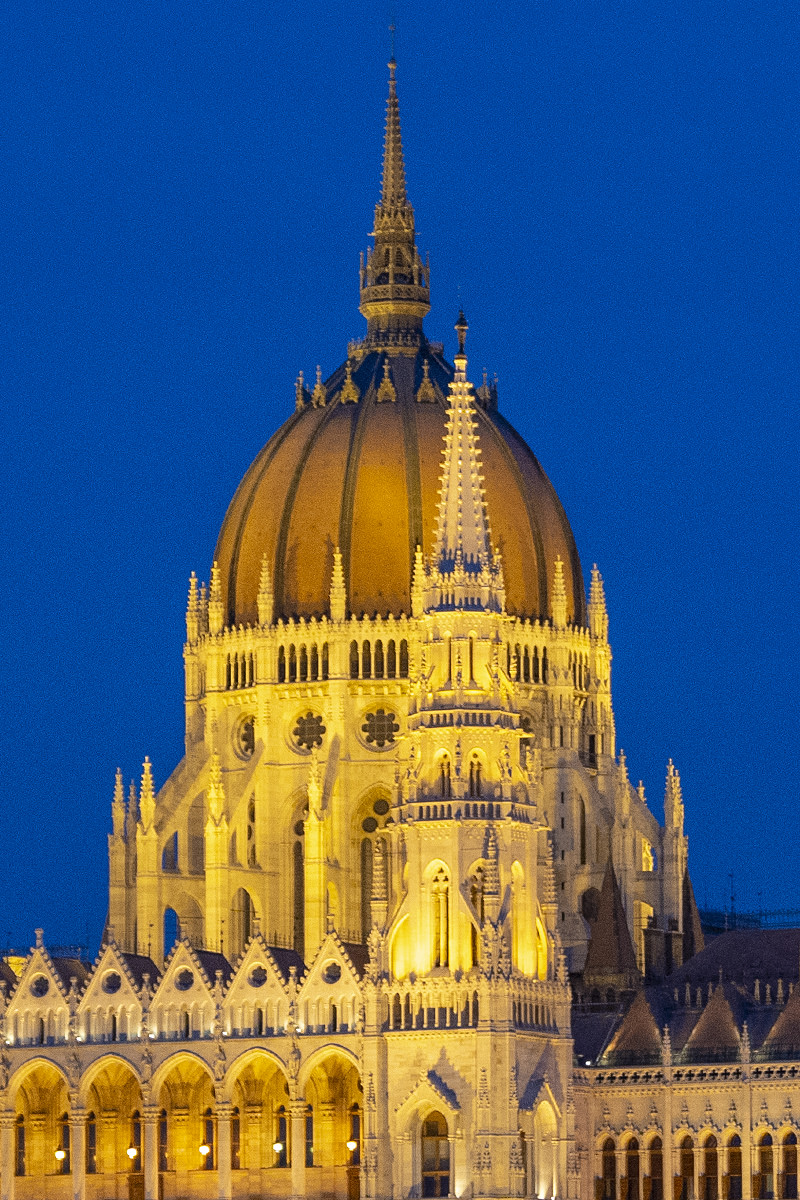 Continuing down the West bank of the river, I make my way back towards the Chain Bridge...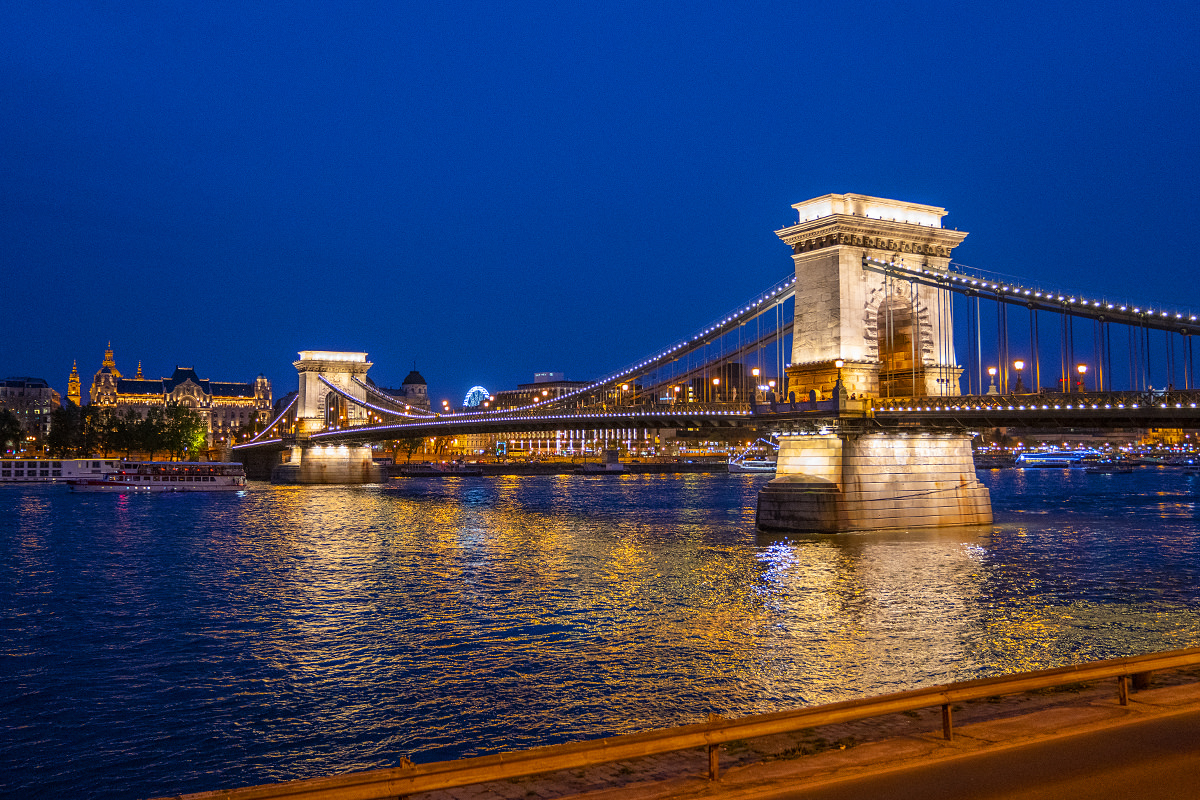 I had purchased an extra funicular ticket on my first ride up Castle Hill because I wanted to look down on the city with all the lights on...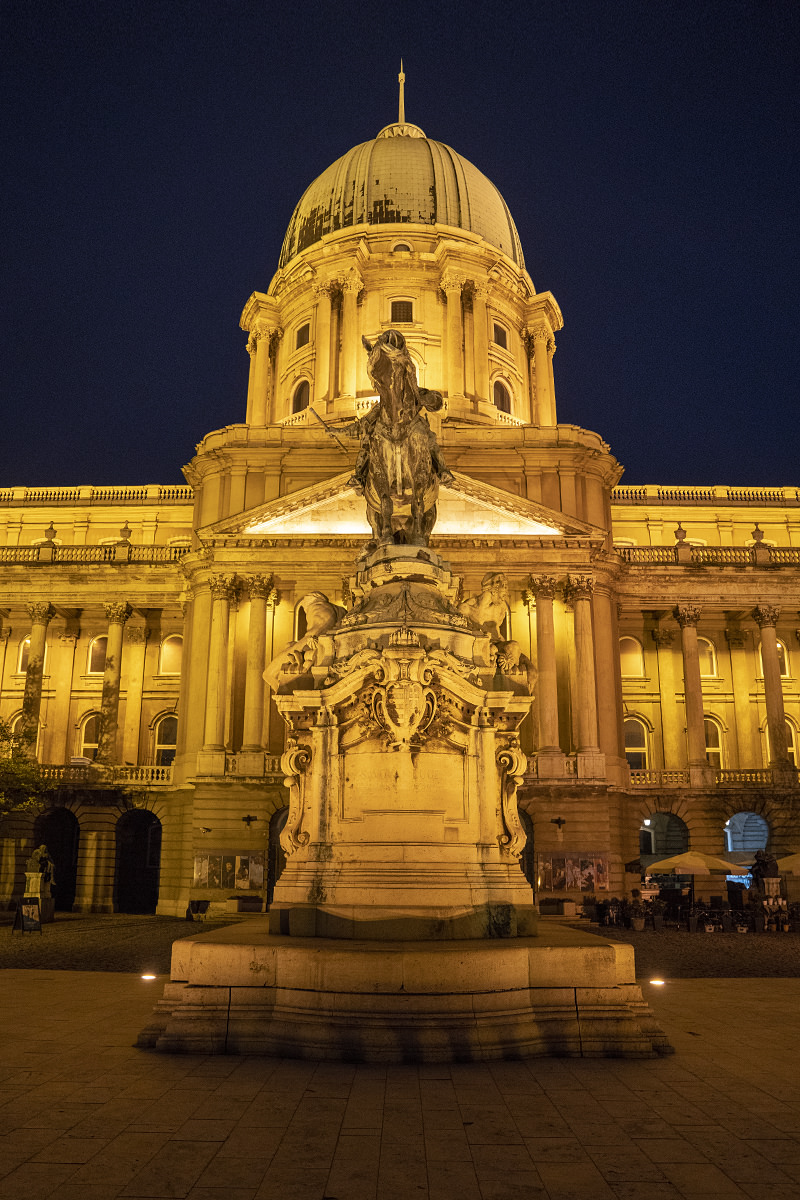 On my previous funicular rides, I didn't have very good angle to film the experience. This time I did, and here's what that looks like...

And that's all she wrote, folks. Time to head back across the river so I can get some sleep before heading out in the morning...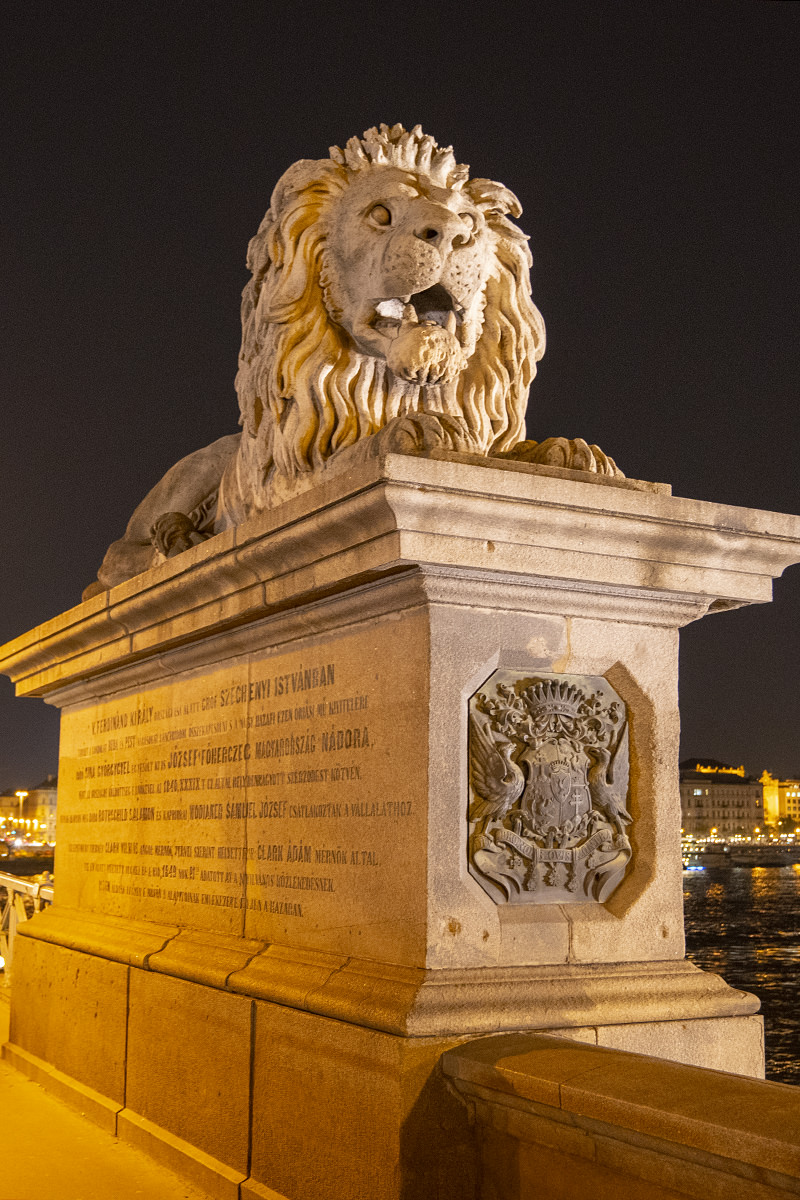 Until next time, Budapest...