Posted on Thursday, February 2nd, 2023

When it comes to video games, The Last of Us parts 1 & 2 are about as good as it gets. I played Part 1 at a friend's house, then ended up buying a PlayStation 4 just so I could play it at home. I bought Part 2 the day it was released.
So when it came to the HBO adaptation, I was dubious. Video games that get adapted into movies and TV shows can fare badly, and the story of the game was too good to see ruined.
But... surprise... the show is actually quite decent, even though they've deviated a bit from the game. And nowhere was that more apparent than the third episode, which expands on the game in a surprisingly good way...
All I can say is that I hope Nick Offerman, Murray Bartlett, and the writers are remembered come award season.
If you're not watching, it might be worth a look.
Posted on Wednesday, February 1st, 2023

Gizmodo has a story on the ten projects that James Gunn is overseeing for the new DC Comics Universe of movies and shows.
Gizmodo has Creature Commandos listed as "Creative Commandos" which is hilarious. — All I can say that is if these projects were from anybody but James Gunn, I would be laughing my ass off. What's odd is that the new Superman and Batman films aren't coming out until 2025... which is later than I'd thought it would be, but still pretty ambitious. An entirely new universe debuts in just two years? Again... if it were anybody but James Gunn, I'd be laughing my ass off. My comments below...
Creative (s/b CREATURE!) Commandos (An animated HBO Max show) — It's like... what a bizarre choice. An entire series devoted to monster soldiers? Sounds like a Halloween special, but okay. Something tells me that this was in process before James Gunn took the big chair (with Peter Safran).
Waller (A live-action HBO Max show) — I really hope that Viola Davis is in this, because she's SUCH an amazing actor. UPDATE: Confirmed that it will indeed be Davis.
Superman: Legacy (Theatrical film) — I am confident that James Gunn will find a way to make Superman relevant while also interesting... something that Zack Snyder wasn't able to do AT ALL. I am a bit concerned that the whole "Gods & Monsters" arc for the New DCU will fall into the same trap that Snyder fell into, but it's James Gunn... so... yeah. Maybe.
Lanterns (A live-action HBO Max show) — The Green Lantern movie was a pile of shit so bad that I couldn't believe some of my favorite actors were involved. Terrible, terrible movie. A show might be a way to showcase the many interesting Green Lanterns from the comics, so it could be a very cool show to watch. UPDATE: Apparently this will be terrestrial-based, meaning that it's mostly Hal Jordan and John Stewart stories, so we'll see.
The Authority (Theatrical film) — Now this could be interesting! The comics started out SO good, and if they did a straight adaptation it could be fantastic... so long as it's an R-rated movie, because otherwise why bother?
Paradise Lost (A live-action HBO Max show) — Amazons, I guess. Could be something that pre-dates Wonder Woman to give her eventual debut good context. I hope that they don't fuck up the Greek gods like the (otherwise excellent) Wonder Woman movie did. They're saying it's their "Game of Thrones" so who knows?
The Brave and the Bold (Theatrical film) — Batman & Robin? In my early comic book days, The Brave and the Bold was alway Batman PLUS some other DC Hero (or villain!) teaming up. But still... I will be very interested to see what Gunn has in mind for Batman. Hopefully something more like the Nolan trilogy instead of the emo-goth bullshit we got from the last Batman movie! UPDATE: It's going to be the Damion Wayne version of Robin which is the best news possible. I hope that they make him a little nuts without taking him full-on psycho, because the majority of kids just don't have the acting chops to pull that off very well.
Booster Gold (A live-action HBO Max show) — A LONG time coming. Like... this should have been done a decade ago. I love the character, and hope that eventually the show transitions into the "Blue & Gold" show I've been dreaming of (Booster Gold and Blue Beetle as made amazing by Keith Giffen). Hopefully they get a writer with decent comedy chops to do this right.
Supergirl: Woman of Tomorrow (Theatrical film) — Poor Supergirl. The character herself is so interesting... as shown in the Animated DC shows... but her lone live-action movie was trash (despite having Faye Dunaway and Peter O'Toole!). I really, really hope that they hire a truly great FEMALE writer AND director to do this movie right. She deserves it. And there's plenty of great comics to be inspired from.
Swamp Thing (Theatrical film) — Lord. There are a lot of other DC characters I would have put in a film before Swampy. His good TV show was not so long ago (2019), and the idea of a complete film has already been done. Soooo many other movies would have been a better idea than this. I hope "Swamp Thing: The Movie" ends up worth stepping all over others that deserved it more.
I want a Legion of Super-Heroes live-action HBO Max show. I want a Black Canary & Green Arrow show. I want a REAL Justice League movie. I want a Deadman series. I really want a Zantana movie. Where's an Amethyst animated series at? And holy crap... how cool would an Adam Strange series be? Is Guy Gardner going to appear in Lanterns? Because a show for HIM would be great. So many possibilities!
I'm more confident in the DCU now than I was as we suffered through all the Zack Snyder crap, which makes me happy. Nobody wants successful DC movies than me (with the exception of the upcoming Shazam: Fury of the Gods and The Flash: Flashpoint, both of which star highly problematic actors that I really wish would just go away and take their bullshit with them.
Posted on Tuesday, January 31st, 2023

Hulu has two of the later seasons of British soap Hollyoaks. I've heard about it but only started watching it recently because it has my favorite contestant from I'm a Celebrity... Get Me Out of Here of all time: Owen Warner (on Hollyoaks he plays a character named... brace yourself... ROMEO NIGHTINGALE).
The soap is mental. Even more insane than what we have here in the States. But kinda fun in a weird way.
Owen is such a genuine, sweet, kind, funny person, and it's tough not to love the guy. He has one of the best food challenges in the history of the show (sorry if you're squeamish, but he's hilarious here)...
And now I'm wondering for the millionth time why we can't watch the show here in the USA. Owen's season, which just aired last November, is one of my all-time favorites (Boy George is also a contestant), and I think Americans would find it highly entertaining even if they don't know who anybody is. I always read up on all the contestants of the latest season before I watch episodes that a friend in the UK records for me, and it's fine.
But oh well.
Globalization is ultimately a lie just like everything else, I guess.
Posted on Monday, January 30th, 2023

Christ.
There's nothing that indicates just how fucking beyond stupid Apple has gotten than this bit of drama I experienced tonight. The AppleTV remote in my bedroom has never worked. The trackpad on the top doesn't move reliably. So I threw it in a box in the garage and just use my iPhone.
At least I did until tonight.
I went to turn on my TV/AppleTV and got this nonsense...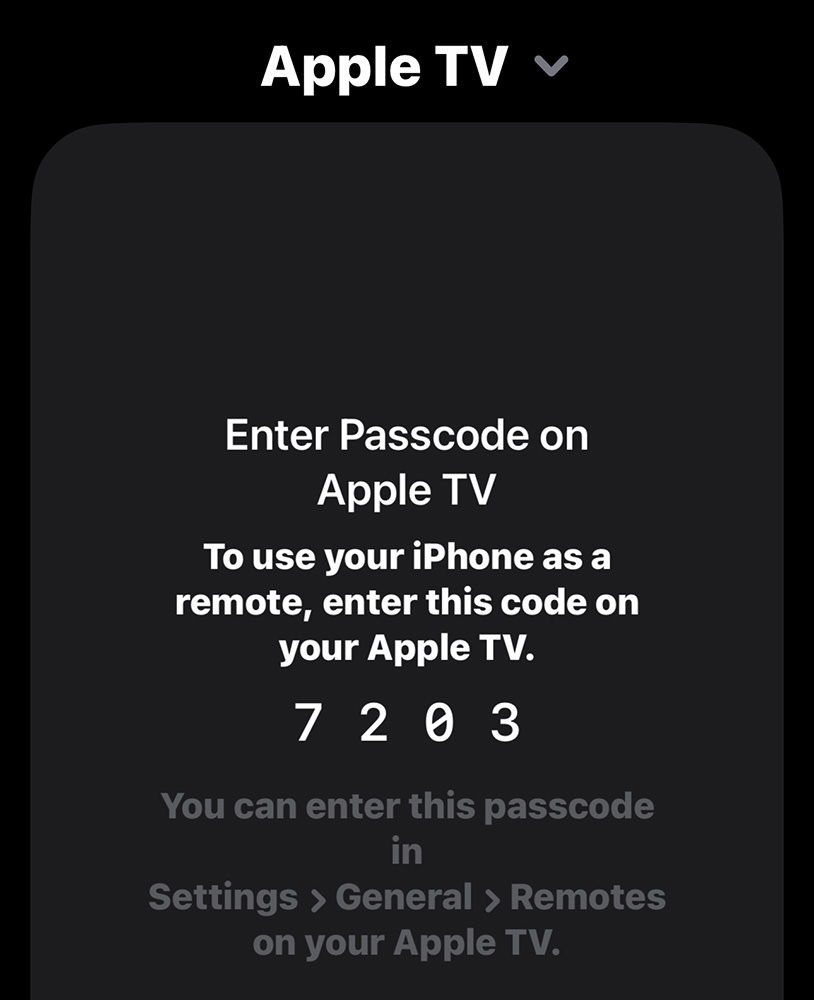 Which is essentially saying that you need a remote to use your iPhone as a remote.
Seriously. How do they come up with this shit?
Is ANYBODY at Apple actually using their products or beta testing shit any more?
Posted on Sunday, January 29th, 2023

Don't be sad about that asteroid missing earth so you have to go to work tomorrow ... because an all new Bullet Sunday starts... now...

• My my my my my Poker Face! I was sorely tempted to have every bullet today be the same thing... begging you to take a look at the new series from Peacock called Poker Face...
If you're old like me and used to love watching Columbo mysteries, this is like that... but with a cool twist. If you've never heard of Columbo, it was a series where you are shown who the murderer is right at the start, and the fun is watching the detective piece it together. I would watch Natasha Lyonne in absolutely anything, and she is flawless in this series. The first episode is a good setup, but the series really kicks into gear with the second episode. Then they just keep getting better. This is guaranteed to be on my "Best Of..." list for 2023. No doubt.

• Revolutionary! First of all... I played this pinball machine a lot back in the day. Between Xenon and Pinbot, a lot of quarters were lost! Which is why I think this video about the voice/music designer for Xenon, Suzanne Ciani, is just beyond cool...
Now, my favorite pinball machine of all time was The Addams Family back in the early 90's... but Xenon would certainly be on my list of all-time greats.

• Addams! And speaking of Addams Family Pinball... I just searched YouTube and found this...
If I could afford to track down one of these and buy it, I would 1000% do that. And clear a spot in my living room to put it. Just fantastic entertainment all the way around. I never got tired of it.

• MORTY! NEWSLASH: Justin Roiland: Rick and Morty creator dropped by Hulu as well as Adult Swim. Holy crap. I mean... It had to happen, but wow. I have no idea how this is going to affect Rick and Morty, which has been so good this past season.

• Expensive Air! California has "packaging waste" laws which are designed to keep manufacturers from putting a tiny amount of product in a massive box. Wonder what they think of this travesty from Hot Pockets?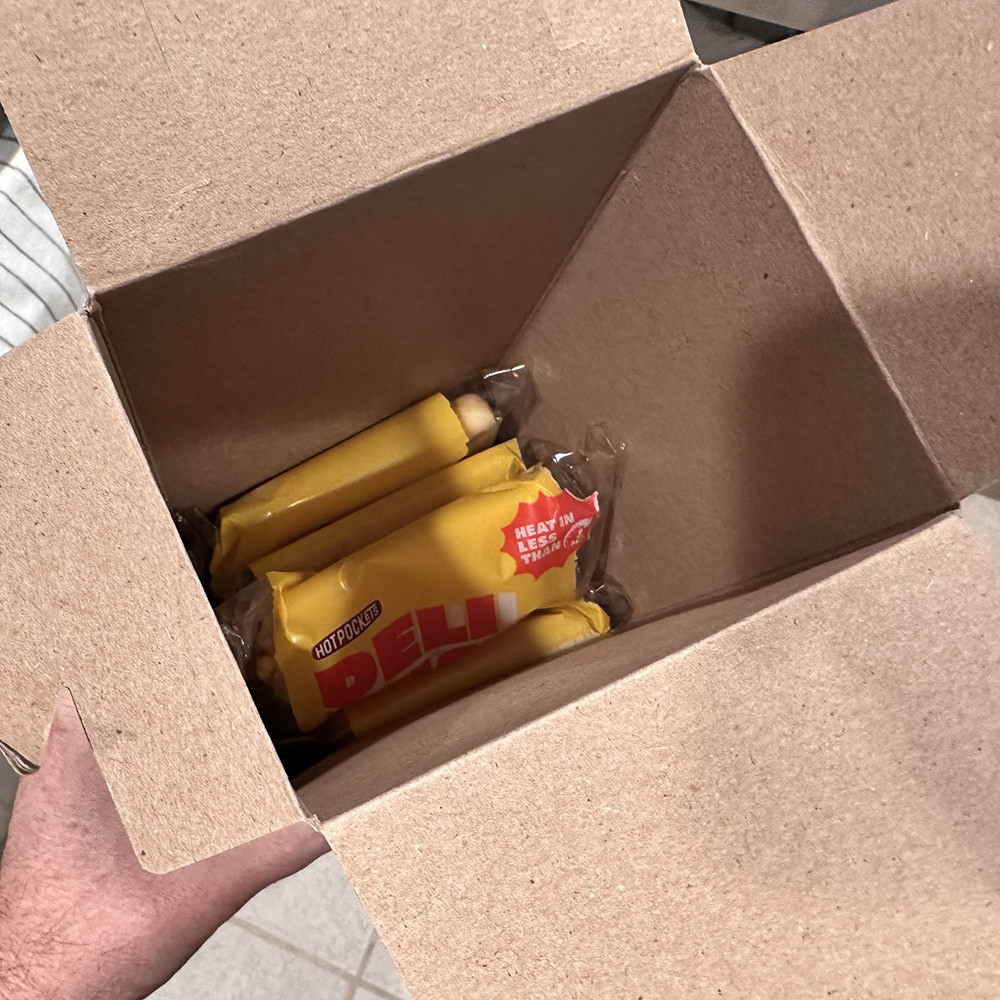 I am trying their new Deliwich frozen cheese sandwiches. There's 4 in a box. A massively huge box which could easily hold TWELVE OF THEM! WTF?!? I thought that they'd be a hell of a lot bigger than this. But the worst part was not the feeling that I was deceived and ripped off... it's the fact that these Deliwich things are awful. Pasty, doughy, gross. I was expecting something flakey and light. It's like a bad salty biscuit with a little cheese jammed inside. How did this ever make it to market? Did they taste-test it?

• Shoresy! I am going to wrap up this most excellent Bullet Sunday with some very good news... Shoresy has been renewed for a second season over at Hulu! And the best news? It's coming this year...
Easily one of my favorite shows of 2022 (it ranked #5 on my Best Of... list), I wasn't sure that we'd get a second season, but here we are.

Fingers crossed that more giant asteroids are incoming, but until then... see you next Sunday!
Posted on Saturday, January 28th, 2023

Vets can't come to a consensus on whether dry food or wet food is best for cats. So I feed them both. At 6:55am they each get a spoonful of wet food. At 7:00am they each get a small amount of dry food. At 7:20 they get an even smaller amount of dry food... AKA "Second Breakfast," because they will scarf it all down at once and might get sick if I don't split it up. At noon they get a small amount of food for lunch. At 5:55pm they get a spoonful of wet food. At 6:00pm they get a small amount of dry food. At 6:20 they get "Second Dinner." Then at 9:00 they get a tiny-tiny snack to carry them through the night.
These small amounts of food given throughout the day have worked best for Jake and Jenny, and there's no scarf-and-puke sessions when I go this route.
The wet food is indeed a small amount... 1/6th of a can twice a day. Jenny refuses to chomp anything wet, she just licks it, so hers is mixed with a little tap-water.
Last year I changed things up a bit. After each can was done, I split a packed of "Broths" between them. So it's 1/6 can at dinner, 1/6 can at breakfast, 1/6 can at dinner, then 1/2 a packet of broth for breakfast. Repeat.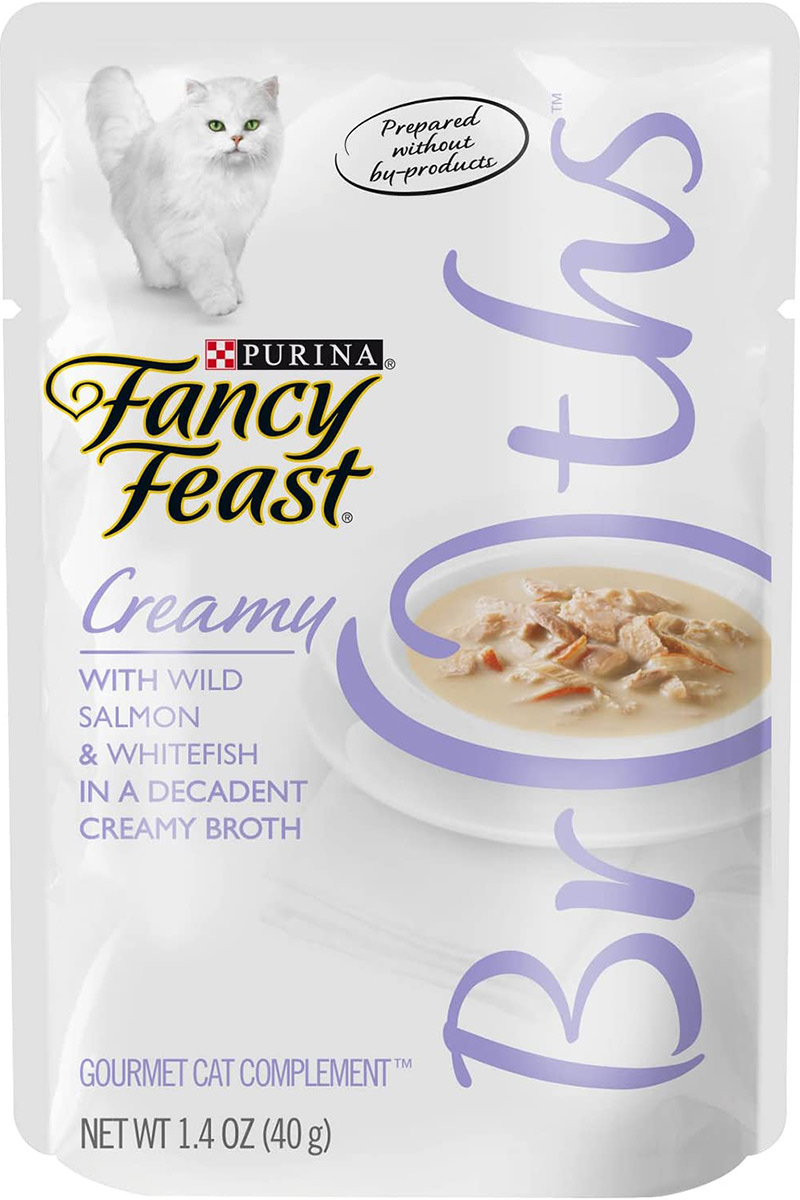 The stinkiest of all Broths... and Jenny's favorite!
I added the Broths for two reasons:
A) The fish oil in it does wonders for their coats... so soft!
B) The cats go bananas for the stuff.
Jenny's sense of smell is diminished, so her meal needs to stink a bit. Broths stink a lot, so it's like the best thing ever to her. The minute I tear open the packet and she gets a whiff, she meows and meows and meows until I hurry up and get it to her. Jake gets most of the fish chunks, Jenny gets the small pieces and most of the liquid so she can lick it up.
Then my house reeks of fish for hours, which is why they get it at breakfast before I leave for work. If they got it for dinner, I would be gagging while trying to eat my dinner, then trying to sleep through the stench of it all.
The things I do as a cat dad.
Posted on Friday, January 27th, 2023

Everybody likes to speculate about what they would do if they won the lottery and came into sudden wealth. The memes are on social media all the time. And the answers are usually something along the lines of "I'd quit my job and travel!" Or, if you really hate your job it's more like "I'd tell my boss to kiss my ass then buy a boat!"
Most times I read these replies and don't know how to answer because so many details are missing.
How much money are we talking about, after taxes? If it's a million dollars, here in Washington State you'd lose $250,000 of that (according to the Lottery Tax Calculator) leaving you $750,000. So... that's likely 10 to 20 years covered depending on how much you spend in a year. Or perhaps 5 years if you go really crazy. So... when you really think about it... quitting your job only works if it can carry you to retirement age. By the time I retire, retirement age will probably be 70 years old, so I could quit work if I spend only $50,000 a year. Totally doable, really. Though, to be honest, I'd probably still work for at least five years since Social Security is likely going to be in the toilet unless Congress stops being a bunch of dumbasses.
Where it gets interesting is if the lottery is more like 10 million dollars. That leaves me $7.5 million to play with after taxes. Even if Social Security collapses completely, if I live to be 80 years old I'd have $250,000 a year to spend! In which case... oh yeah... I ain't working another day in my life. Pay off my house. Travel a bit. Do some remodeling. Go crazy. Then it's just day after day of drawing and woodworking for me until I die.
If I win $100 million, I'm going to space.
I guess this means I should start buying lottery tickets?
Posted on Thursday, January 26th, 2023

I have a high predisposition towards addiction. This could lead to serious trouble if I'm not careful, so I remain vigilant.
But sometimes I'm far from vigilant when the stakes are low. Take, for example, food. If I find something I like, I go back and buy loads of it. Right now my freezer is packed with a dozen Home Run Inn Cheese Pizzas and at least a dozen TaDah! Falafel Street Wraps. I'm terrified that my local stores will stop carrying them, so I buy loads of them whenever I see them in stores. I'm addicted and can't stop myself. Oh well. There are certainly worse things to be addicted to.
My latest addiction? STAGG Vegetarian Garden 4-Bean Chili...
On Monday I woke up craving it, but didn't have any crackers to go with. You can't eat chili without saltines, so I went to the store after work and bought some.
I've have had it every day for lunch and dinner since. The stuff is just spicy enough to be entertaining on my tastebuds. Any hotter and I wouldn't be able to taste the vegetables. Any less hot and it would be boring. It's just perfectly balanced, which is why I like it so much.
Tonight I'm opening my last can, which means I will have to pick up a dozen the next time I'm at the one store that has some in the valley.
The worst part to food addiction is not buying shitloads of something you love (despite the ridiculous price of food now)... it's what happens when you get tired of it.
If I get tired of eating my Home Run Inn Cheese Pizzas and TaDah! Falafel Street Wraps, that means half my freezer is filled up with something I'm not eating and I don't have room for my latest addiction. If I buy a dozen cans of chili and stop eating it, then I've got my cupboard filled up for nothing. Until I start eating it again, which might be a while.
Now, if you'll excuse me, it's time to heat up my dinner of you-know-what.
Posted on Wednesday, January 25th, 2023

For the past several months I have been receiving emails meant for another person from "Piedmont Health" in Georgia. Since some of the emails are notifying him of an appointment change and pre-appointment procedures, I was understandably concerned that he wasn't getting critical information regarding his health. And the emails are not generic... they are discussing his heart health specifically, which is most certainly a HIPAA violation.
I have sent dozens of message to every email address I can find at Piedmont... all ignored.
I have called several different departments in an effort to get this fixed... absolutely nobody give a shit.
I have contacted Georgia Department of Public Health and GDC Health Services... blown off and ignored.
After calling three times and emailing twice, I receive an email telling me that "my" appointment has been rescheduled...
I even found the Other-David on Facebook (I think) and tried messaging him. Nothing.
I tried fixing this situation yet again a couple weeks ago after getting emails with his health information, and FINALLY got ahold of somebody who said they would get the request to the right department. I was relieved that the situation would be resolved. At last.
The appointment was set for January 31st. Next Tuesday. So today I got even more emails asking for Other-David to set up a MyChart account... check in for his appointment... instructions for the appointment... all of it.
So much for the sadistic fucks at Piedmont fixing the email address of the guy in Georgia who is NOT ME.
I sure hope that Other-David gets a phone call, because I am DONE sending emails and calling and trying to resolve this error. Any email I get from Piedmont is now going directly to the garbage...
I cannot believe that these assholes have ignored me after MONTHS of wasting my time trying to get this resolved. I fucking hate this company. If I am ever in Georgia and need life-saving care, just let me die. I want nothing to do with these Piedmont pieces of shit ever again.
So best of luck, Other-David... if Piedmont treats your heart the way they treat your privacy and communication, you're fucked.
Posted on Tuesday, January 24th, 2023

Apple just released their new M2 Max MacBook Pro laptops.
I bought the M1 Max MacBook Pro just over a year ago. But... Apple was claiming a 25% to 30% boost in performance, which is a big deal for me because that's a productivity increase I can't ignore. Less time working is more time I have for other things... IF it were true.
So I decided to trade in my M1 for the M2 with the idea that if it's not noticeably faster, I would return it. The cost to upgrade is huge, and I can't afford to do it if there's not really a benefit.
WELP! KEEPING IT! The speed for the stuff I do most definitely is noticeable. It's almost unreal that it could get even faster when the jump last time was so huge.
Besides... how could I give it up when Jenny loves that new Mac Smell?
Everything in the new model besides the faster chip with faster graphics is pretty much the same. Though you are getting better WiFi 6E (which I can't take advantage of because I don't have a 6E router) and better HDMI 2.1 connectivity (which I can't take advantage of because I rarely if ever run an external display).
Something that hasn't changed but frickin' should have changed is the SD Card slot. It's still UHS-II when UHS-III has been out SINCE 2018! Not that I can take advantage of it either, but when you're paying this kind of price tag you expect that you're getting top-of-the line components. This is just sloppy.
But hey, it's still an incredible machine that I feel lucky to have in my possession.