Posted on Friday, October 20th, 2017

"Eleanor, your cocaine and escape train are ready!"
Posted on Thursday, October 19th, 2017

I am so sick of Apple's stupid shit I could just vomit.
NONE of my movie purchases will play through iTunes right now. NONE of them. I pay Apple a shit-ton of money to be able to watch movies I bought, and I can't stream them... can't even download them. And this is far from the first time. AppleTV is even worse than iTunes. And while I'm sure that Apple will blame me like they always do when something goes wrong now-a-days, I can say that I am having zero problems watching media from Amazon, CBS, Netflix, NBC, ABC, HGTV, HBO, Showtime, Starz, and even YouTube. Nope... as usual... it's just Apple.
The company has BILLIONS of dollars. Why in the hell can't they fix their media server shit so it works most of the time?
Spending it all on their new giant donut headquarters I guess.
I cannot decide if Apple's fall from grace is more sad or pathetic. And, to be honest, I don't give a shit. Just let me watch the movies I've paid for.
Posted on Wednesday, October 18th, 2017

Painters were hired to paint my home, which has been ongoing for the past week... off and on. When I bought the place it was about ten years overdue, and the paint rubs off if you run your hand over it. So... very happy we managed to find a painter before winter arrived. Not so happy about the $2,550 it costs for my share of the bill, but dems da breaks when you're a homeowner.
My cats spent most of their time observing all the activity from out in their catio.
Until it was time to paint the catio.
In order to not have to pay anything additional for my addition, I ended up spending two days masking off the catio for ten minutes of painting...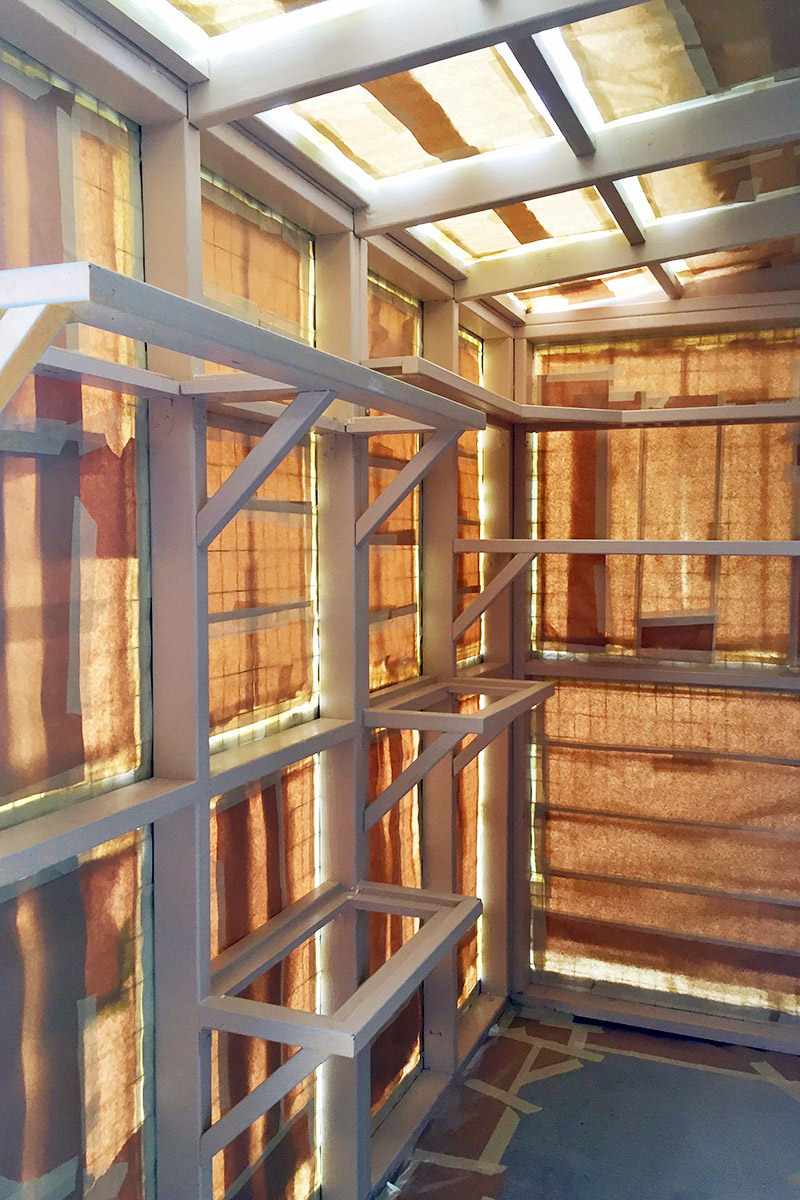 Amazingly enough, ripping the masking off wasn't the piece of cake I thought it would be. Since I had to mask both sides at the same time, I had masking tape sticking to masking tape, which is not easy to pull apart. Something I hadn't thought of when I started this.
But...
It's all over. And the catio matches my condo exactly now, which is pretty great for an OCD brain like mine.
My cats don't seem to notice.
Posted on Tuesday, October 17th, 2017

On Saturday I went in to work and was amazed at how beautiful the leaves were as I made my way down the street. I was so enchanted that I pulled over to take a photo... only to find out that my phone was dead. The next day I forgot my phone. Then yesterday I didn't go into the office.
Today I finally remembered... even though it's not nearly as pretty now that half the leaves have fallen off...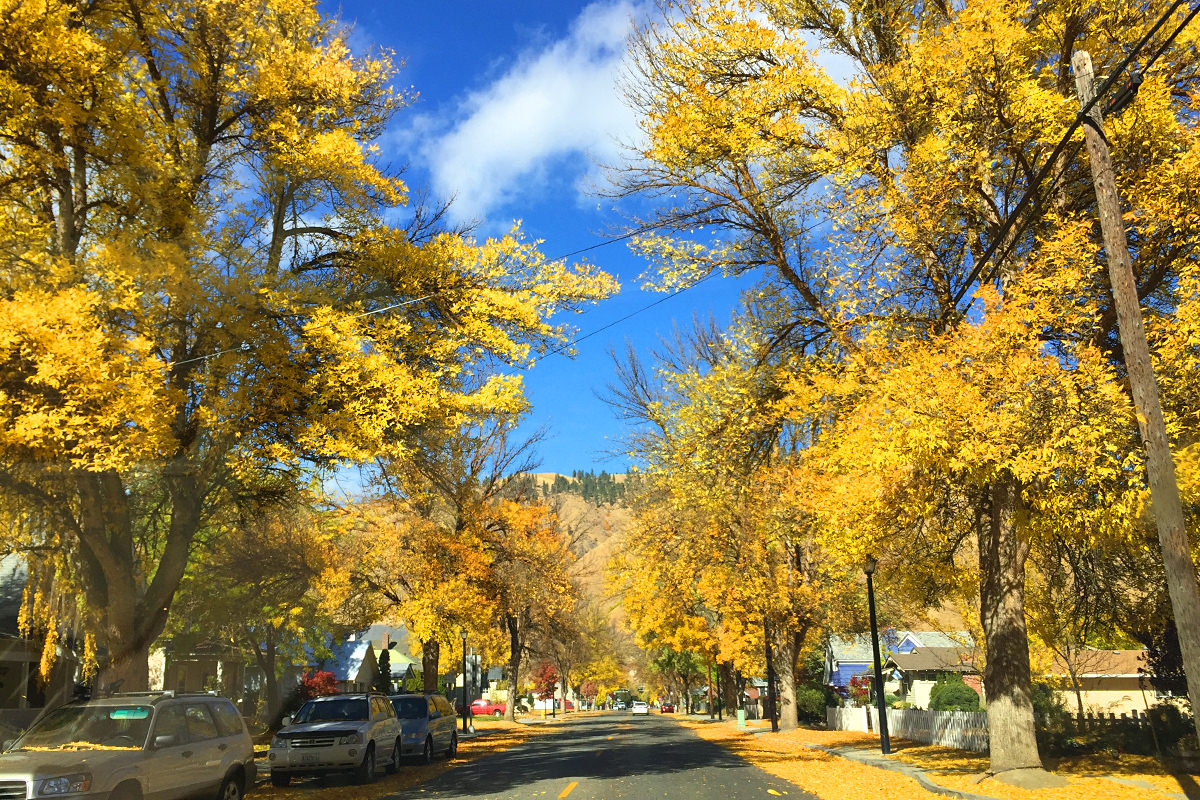 Now I am bummed that I didn't charge my phone a bit then immediately go back for a photo on Saturday. A beautiful moment that now only exists in my memories.
Speaking of memories... soon enough, THIS is what the same street will look like...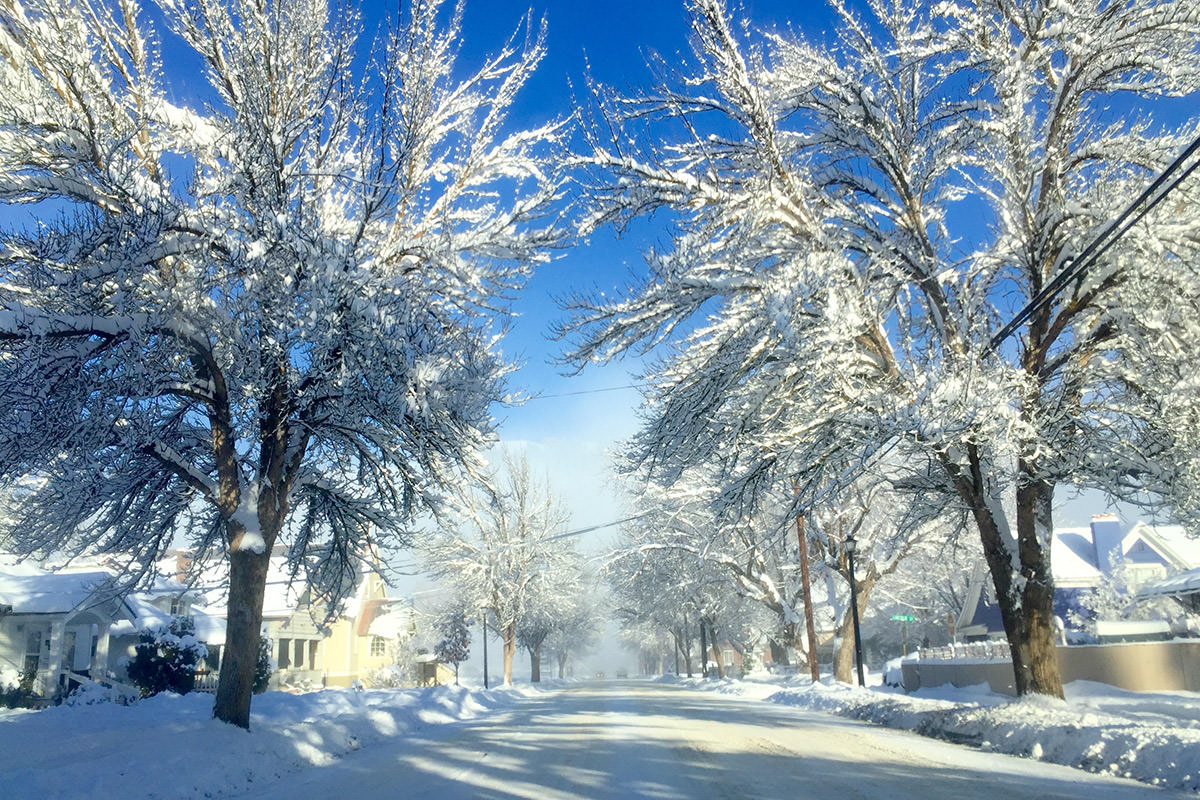 =shudder=
Posted on Monday, October 16th, 2017

The first bedroom I had of my own (meaning it wasn't shared with my brother) was when my family moved into a new house that my parents had built. Personal space was a luxury I hadn't known, which made it even more special to me than I suppose it would have normally have been.
I remember very little about what my room was like in my childhood home. I do know that in later years it was painted a bright blue. I also know that I picked that color to match my Star Wars bedsheets in 1977...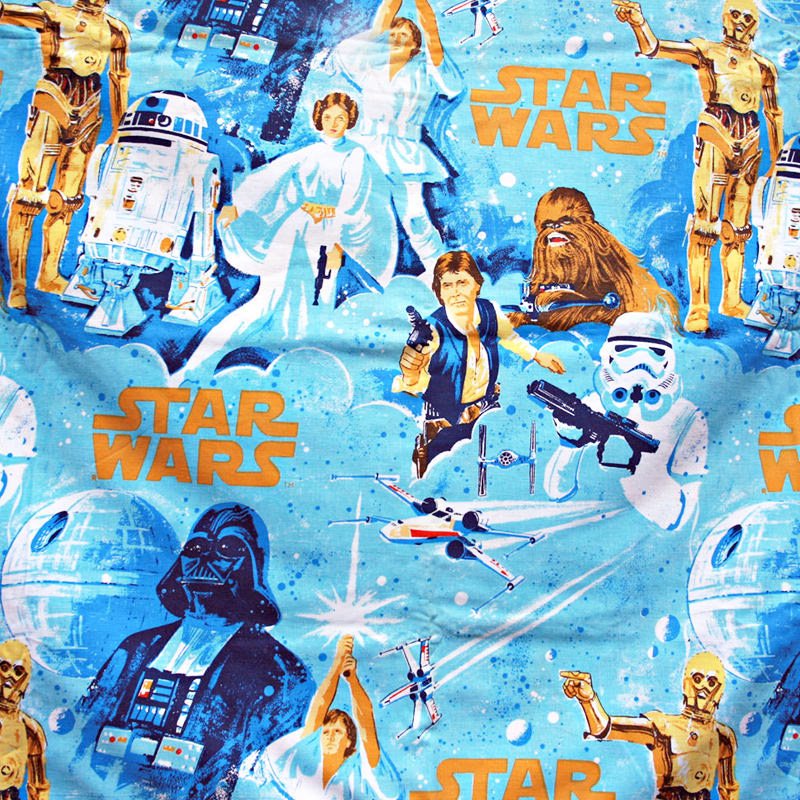 The color looked better on the sheets than my walls, but... Star Wars.
My carpet was a pukey green that could only have come from the 1960's. Other than that? Memories lost in time. Like tears in rain.
Until I found a photo in my latest batch of scans...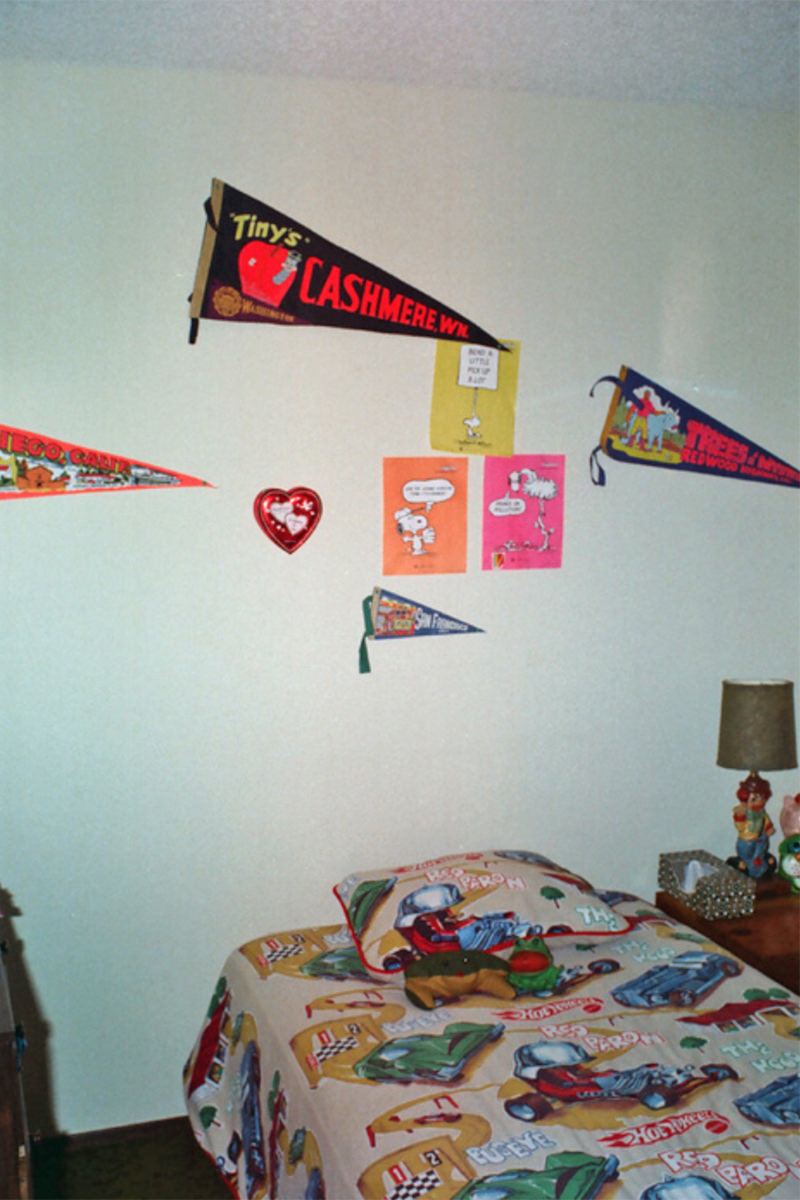 Hot Wheels! And the walls are white, which means that this pre-dates 1977 and my Star Wars obsession.
The only thing that looks familiar is the scary clown light on my nightstand. I remember it well. It had a happy-faced clown on one side and a sad-faced clown on the other. My aunt had made it, or else there's no way I would have had a murderous clown in my bedroom. There looks to be some other kind of ceramic creation next to it, but I can't recall what it was. If I had to guess, I'm thinking piggy bank.
So... unless other photos show up in future scans, I'm guessing this is it.
I'm not overly-sentimental when it comes to things like this, but I do regret that I didn't document my first bedroom better than this.
I would have liked to have seen those bright blue walls one more time.
Posted on Sunday, October 15th, 2017

Put on your Sunday Best, because an all new Bullet Sunday starts... now...

• Midnight Trailer! It's great how Marvel attempts to distinguish their movies in tone and look. Black Panther appears to have all the hallmarks of a Marvel Studios movie... but is very different at the same time. Kinda a sci-fi take on super-heroes with a heavy African influence...
First Doctor Strange, now this? Needless to say, I can't wait. Black Panther is one of my favorite Marvel heroes, and the fact that he's getting a movie fills my fanboy heart with joy.

• Hammer Time? You know how when you read a news headline and you think it's just too crazy to be real and it certainly has to be from some parody site? Yeah, that... Home Depot Panics Over Millennials; Forced To Host Tutorials On Using Tape Measures, Hammering Nails.

• Have Bigotry, Will Travel! America's new biggest export... hate...
Kim Davis Takes Struggle Against Gay Marriage To Another Theater: Romania.
This idiotic piece of shit is not a hero. She's not a marriage role model. She's just a bigot who refused to do her job. And now she's taking her bigotry on a world tour. Fuck her. Fuck her up her hypocritical thrice divorced ass.

• Jack is Back! I'm a pretty big of theTom Clancy "Jack Ryan" books... and even liked the movies despite the fact that they kept changing the actor (from Alec Baldwin to Harrison Ford to Ben Affleck). So when Amazon Prime announced they were developing a show around the character starring John Krasinski, I was intrigued. And here we go...
Interesting! Definitely something I'll be checking out.

• Gently! Last year we were treated to yet another television treatment of Douglas Adams' Dirk Gently's Holistic Detective Agency. It was insane, but in the best possible way. A dozen random threads that made no sense somehow managed to come together at the end in a way that made you want to go back and watch the whole thing over again. The show itself is really tough to describe, but here's Dirk Gently himself to make an attempt...
Season two just started. The first three minutes immediately got me addicted to the show again...
It probably helps to have seen (experienced?) the first season for yourself before heading into the second. But, if you enjoy the utterly bizarre, it's worth a look.

• Poopsie! And, lastly, just because I feel the need to not have suffered through this alone, I present Poopsie...
There's a lot of ways to sell pet food, but this is probably the most unique I've seen.

And, on that note, no more bullets today. Go make a poopsie and enjoy your week!
Posted on Saturday, October 14th, 2017

I pulled my Halloween wreath out of storage tonight only to find it had gotten crushed when a box of books ended up on it somehow.
Buying nice wreaths in-season requires more money than I have spare cash to purchase, so I decided to upgrade my "Fall wreath" with a $3.50 addition. I rather like it...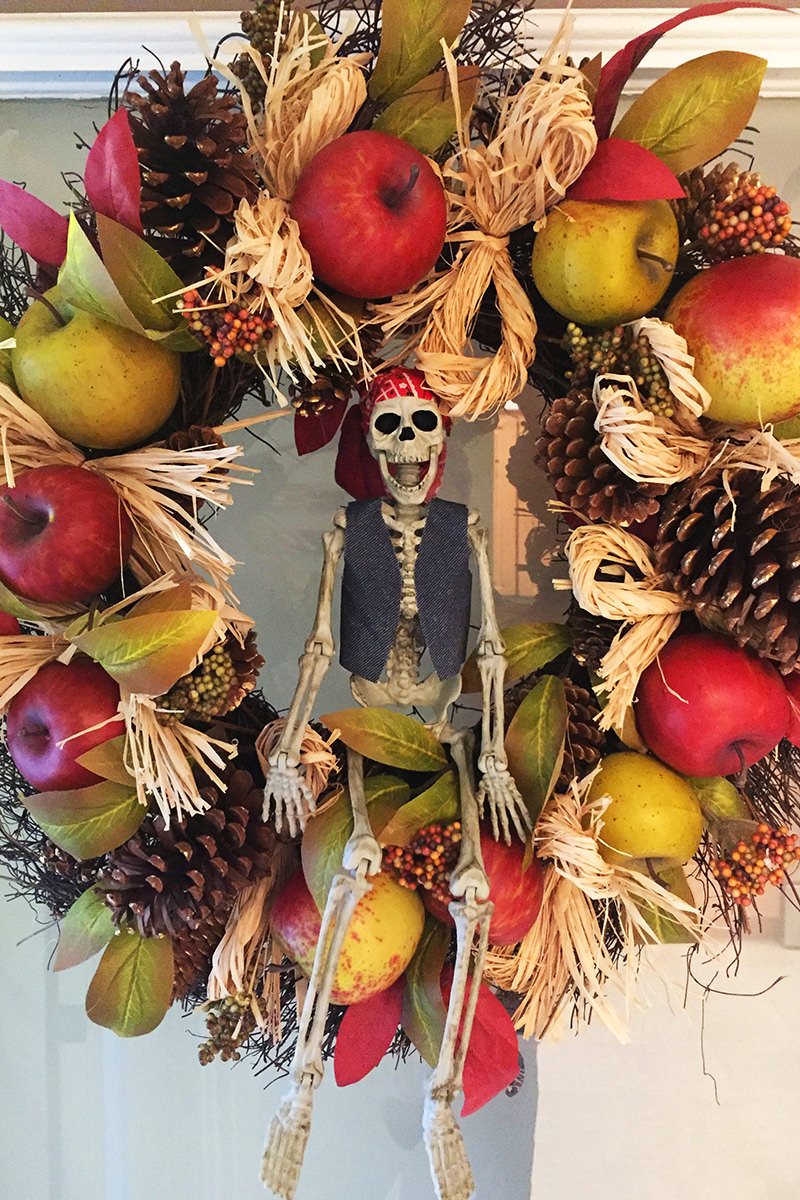 My quick trip over the mountains revealed that winter is indeed here. More snow than last week to be sure...

So long as the snow stays in the mountains for a while, I'll be okay. I am absolutely not ready to have it start snowing here at home.
And... time to unpack.