Posted on Wednesday, February 14th, 2018

My day started with the mother of all paper cuts and went downhill from there.
Yet another school shooting, this time with 17 dead in Florida. That this will do nothing to deter budget cuts for mental health programs is a given... but, hey, this is our normal now.
Happy fucking Valentine's Day...

You can view previous years' Valentine cards here.
There was a bright spot, however.
A while back I saw that Shoshannah Stern's webisode series Fridays had been picked up as an actual television series by Sundance Now. Stern has appeared in shows like Weeds, Jericho, and Supernatural... but her new show, This Close, which was co-created with Joshua Feldman, is something entirely different...
The first two episodes were released today, and I was happy to see that the show everything I had hoped it would be... touching, funny, smart, and entertaining. So many brilliant small moments that add up to something greater. In many ways, it's a shame that This Close is not appearing on a major network, as this kind of representation needs to be seen. But I suppose that's the point. A show like this isn't going to be picked up by a major network.
Maybe one day.
Anyway... if you'd like to check out the series, you can sign up for a free 7-day trial of Sundance Now at their website. You can watch with apps they have for various devices, including Apple TV. If it were rated, I'm guessing it would probably be a light "R" for language and sexual situations.
Posted on Tuesday, February 13th, 2018

As I've mentioned more than a few times, I'm a huge, huge, massively huge fan of Kehinde Wiley's work. When he had his first solo exhibition in Columbus, Ohio... I flew there to see it and was not disappointed. I also attended his 2013 show at The Jewish Museum in San Francisco, which was equally amazing.
So imagine my surprise when President Obama's presidential portrait was unveiled and it was painted by... Kehinde Wiley!
It's just as glorious as I knew it would be before I even laid eyes on it...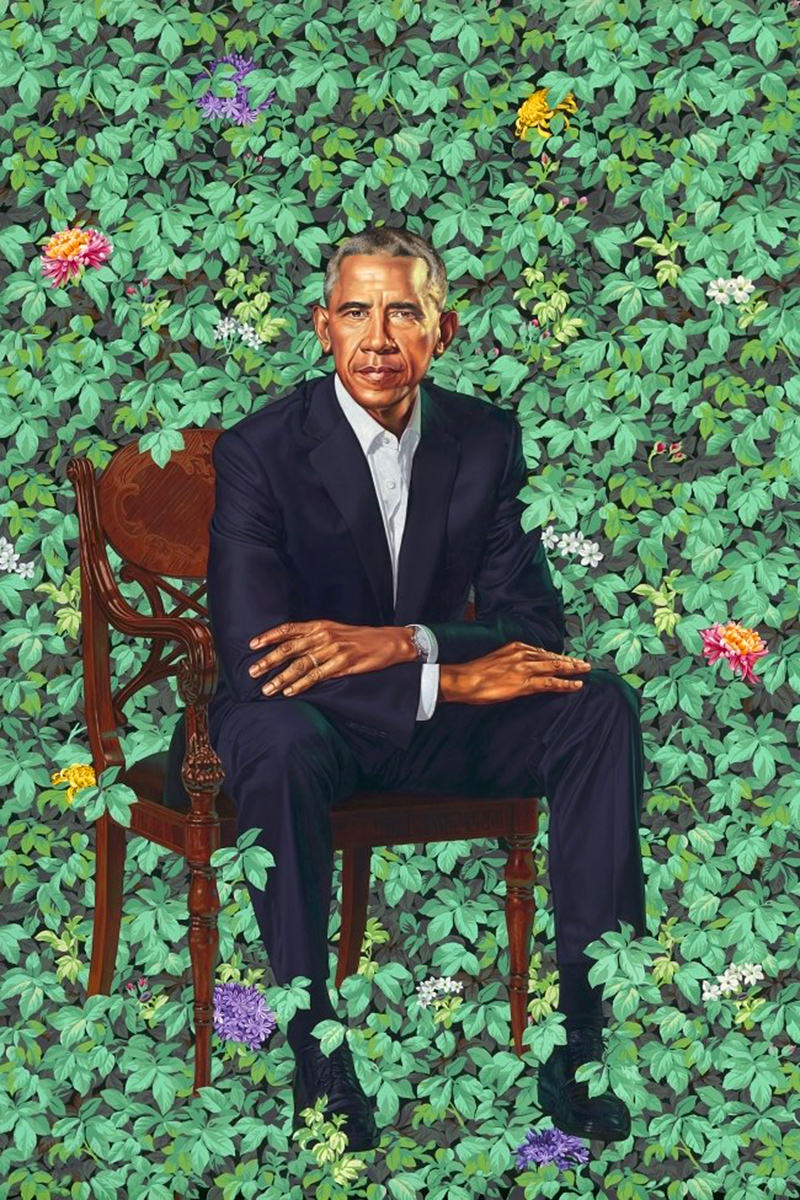 This tiny photo will not do the actual painting justice. Wiley's works are vivid, powerful, and larger than life in a way that simply cannot be captured unless you are viewing it in person.
I am also familiar with Michelle Obama's portrait artist, Amy Sherald, and find her work to be beautiful as well. And while I do think the First Lady's painting is perfectly lovely, I wish it had a bit better resemblance to her...

Needless to say, the fact that these portraits... and their subjects... are a departure from what has come before means that the Hate Brigade is out in full force.
And I get it. If you don't like the paintings, fine. If you think that the paintings stray too far from what you feel is acceptable for presidential portraits, fine. That's your opinion and you're welcome to it.
But opinions on the work was not where most of the hate was leveled.
FOX "News" personality and professional piece of shit, Sean Hannity, posted some bizarre crap to Twitter about President Obama's portrait... which was subsequently deleted and blamed on somebody else (of course). And, speaking of racist pieces of shit, a South Carolina resident who is on a city's transportation committee took the opportunity to call our former president a Muslim and the N-word.
And of course we also had to endure the whole "Reverse Racism" myth because Kehinde Wiley reimagines classical-style subjects and paintings with the Euro-centric subjects swapped out with Black men and women. This included a reimagining of the biblical tale of Judith beheading Holofernes which, despite Wiley having spoken about it on more than one occasion, was used to call President Obama a "racist" because of his portrait artist choice.
I'm seriously running out of eyerolls at this point.
Anyway, if viewing Kehinde Wiley's stunning works compells you to learn more about him, I highly... highly... recommend watching the PBS documentary Kehinde Wiley: An Economy of Grace. It's a fantastic look into his art, his process, and his world, and you can see a preview of it here...
The full documentary will probably be playing on your local PBS channel sometime soon because of this added exposure, but you can also rent it for $4 or purchase it for $10 on iTunes.
And now... time for me to revisit my exhibition guide from his Columbus art show.
Posted on Monday, February 12th, 2018

The Goldie Hawn & Kurt Russel film "Overboard" is one of my all-time favorite guilty pleasures. I've seen it dozens of times because I cannot bring myself to turn the channel any time it's on and I need background noise running. Now I see they are remaking it. They've swapped the genders of the original story... but it's the same damn movie...
WHY?!??
Look, I like Anna Farris and all, but she's no Goldie Hawn. And I don't know who the actor is, but he is absolutely no Kurt Russell. And if you're not going to bring anything new to the table, why do it? Is Hollywood really so bankrupt on ideas that this is where they want to sink their money?
Posted on Sunday, February 11th, 2018

Spring is just around the corner... so better prepare yourself, because Bullet Sunday starts... now...

• Priced to Move! And... Blade Runner 2049 just dropped to $15 on iTunes. Knew it wouldn't stay at $20 forever given how badly they need to make up for the poor box office showing. Such a shame. I loved this movie. Yes, it ran a bit too long in parts and was in desperate need of further editing, but it ultimately pays off I think. Beautiful film...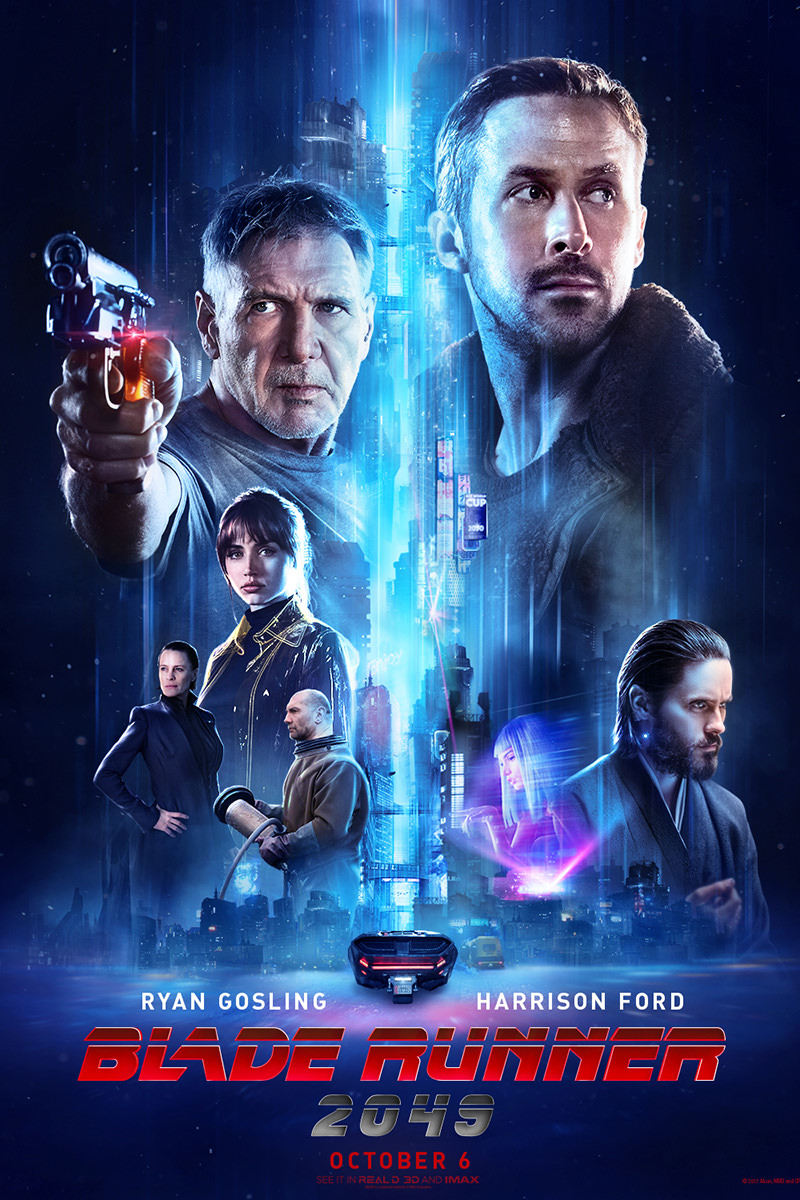 The sound mix on Blade Runner 2049 is one of the best I've ever heard. Completely immersive, and all channels are beautifully distinct or blended as required. My cats are more than a little confused by the effectiveness of the spatial sound.

• No! Got a call from the Democratic party this past week wanting donations. My response? "Democrats representing my state are running off lobbyist money and obviously don't need my help. Why don't you go ask Patty Murray's Big Pharma friends for money and leave me the hell out of it. Take me off your call list and never, EVER call me for money again." Hopefully that will scare them off, just like I've already scared off the Republicans. Since I am not party-affiliated and vote for /donate to both of them, I have double the bullshit to deal with. I will never allow a political party to send my money to corrupt assholes in the pocket of lobbyists... from now on, I donate to specific candidates I feel are worth it. Not that there's many of them left.

• Good! Despite the fast that The Good Doctor was created by David Shore, I held off watching it because I have a friend who's son is autistic, and I don't like the idea of the struggles that autistic persons go through being exploited for entertainment. Then this past week I finally decided to take a look and was just amazed...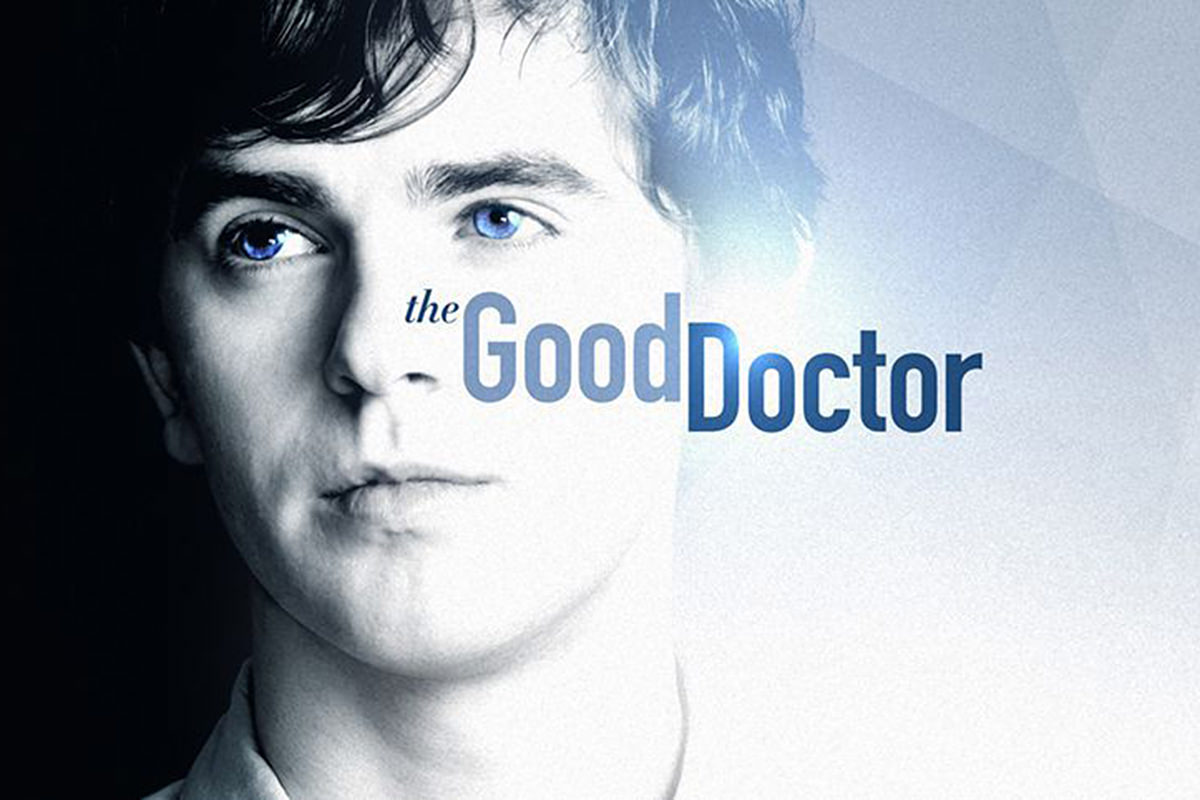 It's a very good show and didn't seem exploitative at all. I binged all 14 episodes I had. If you're not watching and like medical dramas, it's worth a look.

• Bio! And speaking of good television shows... iTunes has a free preview of A.P. Bio which stars Glenn Howerton (It's Always Sunny in Philadelphia and That 80's Show) as a teacher who is stuck in Ohio once his Harvard dream job passes him by. The result is actually funny... but also smart and even touching...
These things always look so stupid. When they turn out to be more than that, it's such a pleasant surprise. Patton Oswald is just the icing on the cake.

• Jones! And it seems as though Netflix will be keeping my monthly fee for.a while longer... new Jessica Jones is coming next month...
It's been revealed that Disney has no plans to take over the Netflix Marvel shows and move them to their new streaming service. Thankfully. Don't fix what's not broken. The Netflix shows are mostly awesome, unlike the ABC Television shows which suck ass.

• Unmolded! When I had my home renovated, I hired a fairly pricey contractor because I didn't want crap falling apart after a year. For the most part, I think it was a smart move... though there are some details of their work that pisses me off. Primary of which is the shitty molding installation.
My home has rounded "California Corners" which I hate hate hate. Mostly I just don't like how they look. But also because it made finding molding so difficult that I had to have it all custom made to get the clean and simple look I wanted. It was more money than I wanted to pay, but whatever.
Except... the installation was shitty. The corners were just slapped on there with no attempt made to blend the seams. I caught some of them before painting and sanded them a bit, but most of them had already been done and looked like this...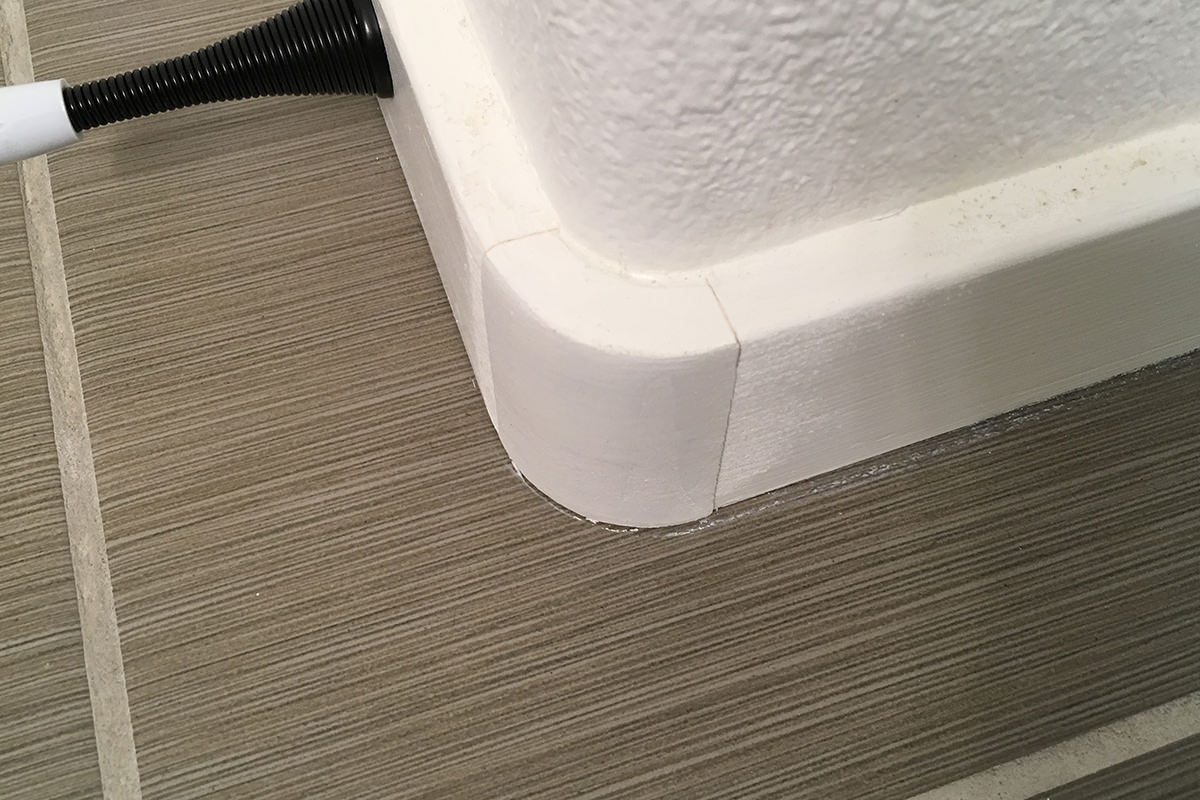 What chaps my ass is that it would have taken minutes to fix this before painting. But, since it wasn't fixed, that means I have to spend considerable more time sanding them out while making sure I'm not damaging the wall or floor...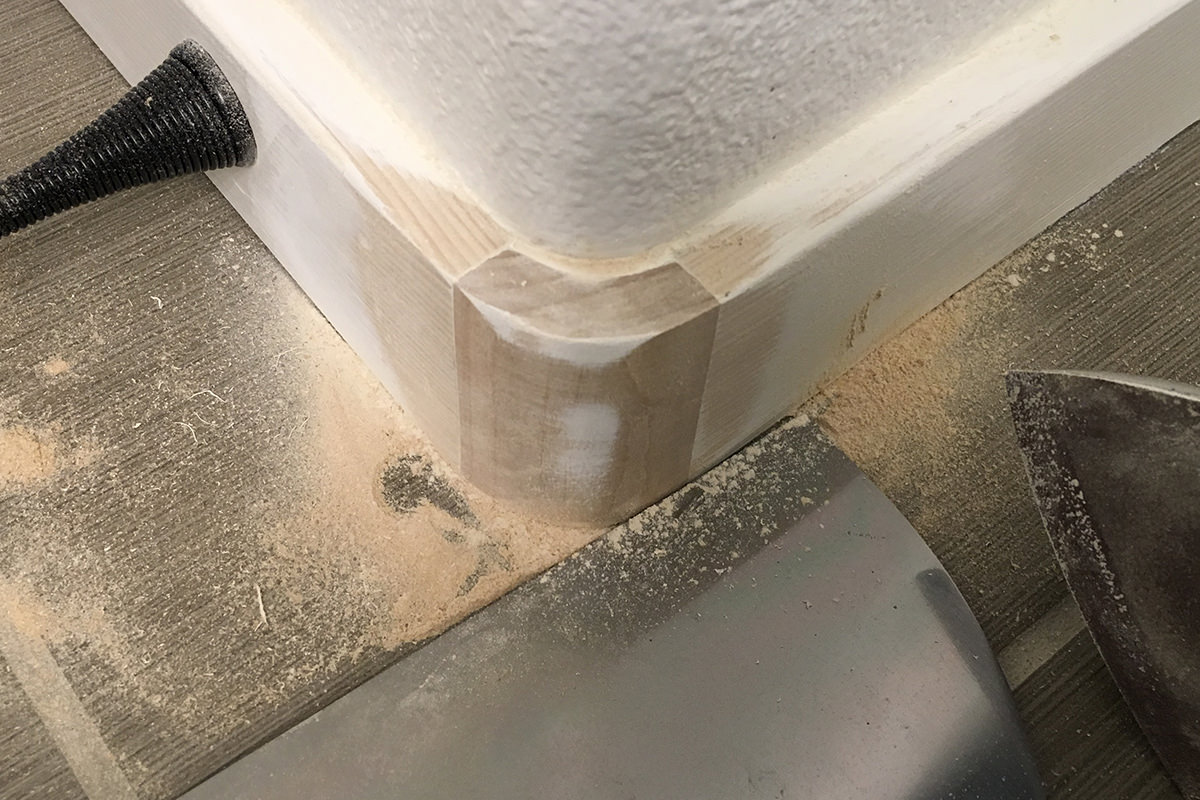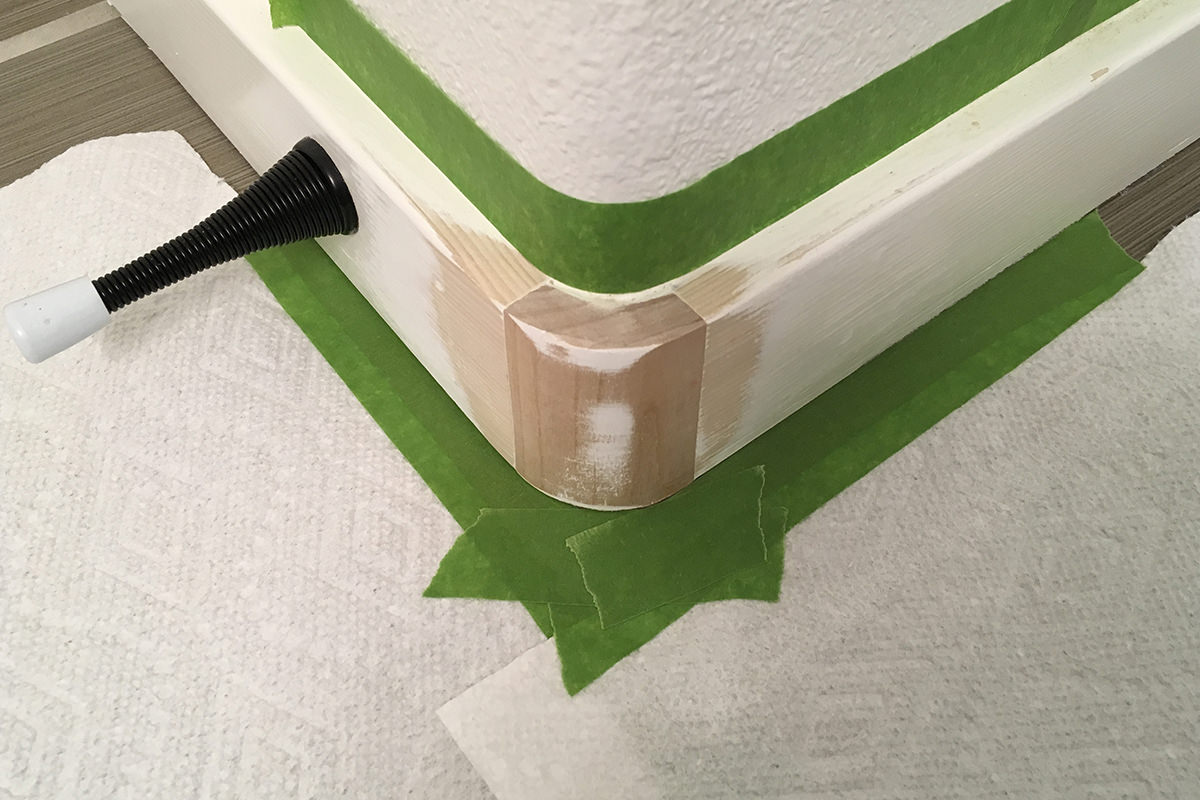 But the result is worth it. I'm just one more coat of leveling paint (after the first coat dries) to the seamless molding I should have had from the beginning...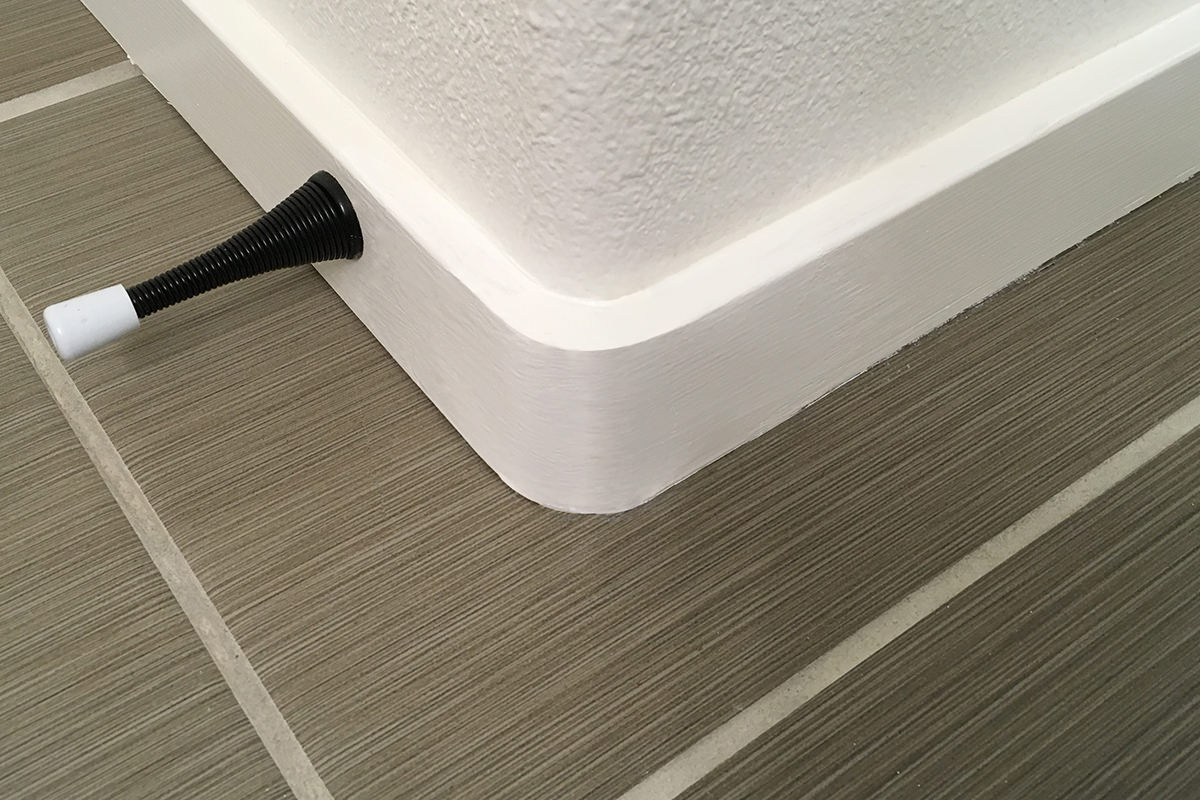 One down, eight to go.

Until next Bullet Sunday, enjoy winter's last gasp...
Posted on Saturday, February 10th, 2018

Jenny's brain works differently from most cats.
Given how smart she is, just figuring out how to get a toy out of the puzzle box is too boring for her. I found this out as I saw her goofing around with it tonight.

At first I couldn't figure out what she was doing...

Then I saw she had found a toy mouse and was apparently trying to put it into the cat puzzle box...

When she couldn't get it into one hole, she walked around the box and dragged the mouse to a different hole...

She managed to poke it through the hole into the box, but then decided she wanted it back. She couldn't reach where it landed, so she had to circle around to snatch it...

And... success...

I've never seen a cat who plays with toys the way that Jenny does. It's as if just batting them around is beneath her somehow, and she has to find other ways to amuse herself with them.
I amuse myself by watching her try.
Posted on Friday, February 9th, 2018

Thor: Ragnarok was my favorite movie of 2017 by a wide margin. It was smart, imaginative, and funny in a way that most films never reach, and the fact that they somehow got that out of a super-hero movie is pretty remarkable.
Ragnarok hits home video on February 20th (DVD and Blu-Ray in March, I think). Needless to say, I can't wait. Especially when I saw this deleted scene making its way around the internet where Jeff Goldblum is being his most Jeff Goldblumiest...
Scenes this good have had entire movies built around them. In this movie, it's a deleted scene. Unbelievable.
Posted on Thursday, February 8th, 2018

Remote control clutter is one of those things that most people just accept. One remote for the TV, one for the Blu-Ray player, another for the stereo receiver, another for Apple TV, another for the cable/satellite box... it's annoying, yes. But still better than having to actually get up off the couch to change the channel or change a setting. The horror.
Universal remotes have been around for a long, long time. Manufacturers have been shipping them with their A/V components for ages. My old Sony TV came with a remote which also controlled my Sony DVD player. Nice. I had a Pioneer receiver with a remote you could program for other manufacturer's gear as well as its own. Even nicer.
But ultimately just being able to control one device at a time can be a bummer. Especially if your remotes aren't multi-function where you have to use multiple remotes to do one thing. Grab the remote to turn on the TV. Grab the remote for the cable box. Grab the remote for the receiver.
Which is where the Logitech "Harmony" series of remotes comes in.
These "smart remotes," which have been around for a dozen years, can be taught how to control a vast multitude of devices. On top of that, they are also programmable, so you can chain remote commands together under a single button-press. Press the "Watch TV" button and Harmony will fire up the TV, cable box, and stereo receiver for you. It will then know to use the channel up/down buttons for the cable box and the volume up/down buttons for the stereo receiver. It's all pretty cool, and I've owned three Harmony remotes in the past decade.
But my latest one is a little different. It's comes with a "Harmony Hub" which can not only control your A/V equipment... it can also interface with a lot of your other home automation. Like, for example, Amazon's Echo, AKA "Alexa."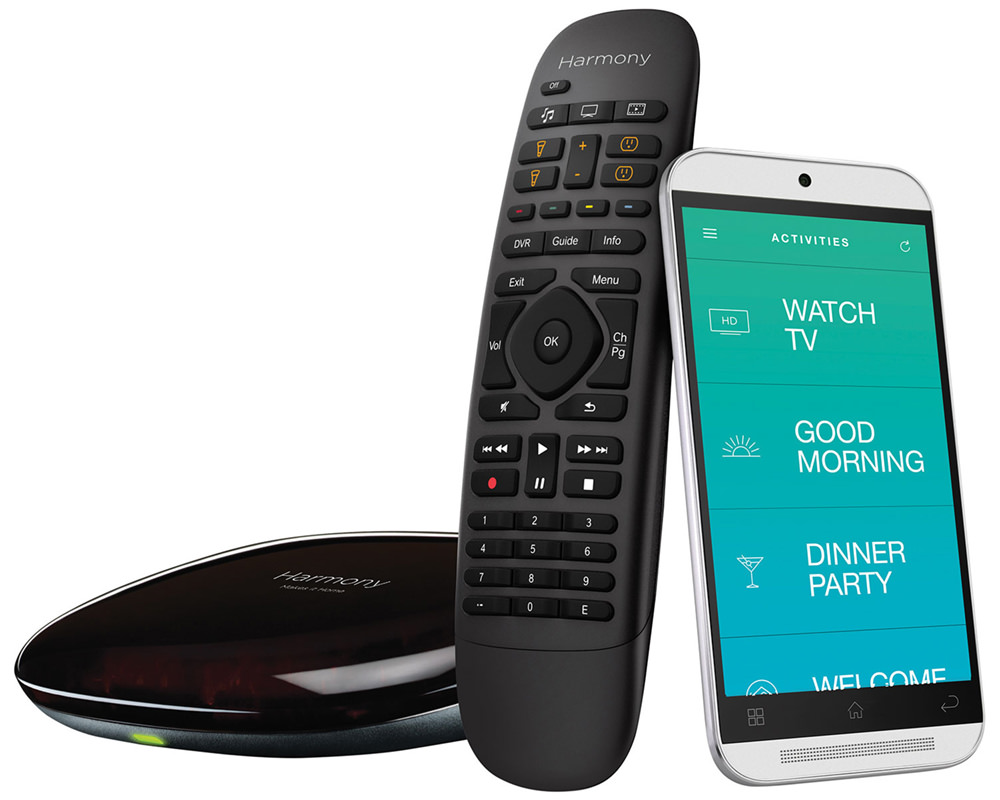 Depending on your devices, the Harmony Hub can eliminate the need for remotes completely... which is the whole reason why I bought it last year.
When I get home, I just say "Alexa, turn on the TV" and I'm done. From there I can have Alexa change the volume... change the channel... switch devices... whatever I need. The only time I'm scrambling for the remote is if I want to access shows stored on my DVR or to select something from a menu somewhere (like Apple TV). Sure, it would be nice if Harmony Hub would allow me to navigate menus via Alexa, but it really seems to be more trouble than it's worth right now. Though I'm sure that will change in the future.
There's a lot to talk about when it comes to Harmony Hub, so let's get started, shall we?
You actually don't need a Harmony remote or Alexa to use Harmony Hub for controlling your stuff. You can use an iPhone or Android phone or tablet.
You can use either a smartphone app or a computer app to set up and program your Harmony Hub. Both are shitty, frustrating, non-intuitive, ball-busting asshole apps to use. Setting up the WiFi connection from my phone was a piece of cake because the hub uses Bluetooth to do it. No having to switch networks and all that other annoying crap... just enter the WiFi name and password and you're done. Everything after that point is a horrendous exercise in futility that left me screaming. Seriously, all the Harmony software is utter garbage.
Setting aside the shitty UI (which is rage-inducing all by itself), programming simple tasks is a hundred times more difficult than it needs to be. So many times I run across things that make zero sense. If you want your stereo receiver left on all the time, but use Harmony to access it for changing inputs or whatever, Harmony will turn it off regardless. You have the option to tell Harmony you want it left on all the time, but getting it to accept that option is fucking psychotic. First you go to the device. Then you edit the device. Then you select power settings. Then you select "I want this device left on all the time." Simple, right? You'd think. But then you have to tell Harmony whether you use one button or two different buttons to turn the power off and on. My receiver has one one-button toggle, so I select that. At this point Harmony will completely ignore everything you just did and not allow you to save the setting. No... you have to select "I use two buttons" EVEN IF YOU FUCKING DON'T in order for it to accept the command. Which they don't bother fucking telling you anywhere on the shitty smartphone app... I eventually found this helpful hint in the shitty computer app (even though I couldn't get power settings to work on the computer app). And don't think that you can just delete the "power off" command from the "closing tasks" list... you absolutely cannot. You have to use information from one app to do the work on another app... none of which is mentioned anywhere. Assuming you haven't blown your fucking brains out before you figure out all this insane bullshit, your Harmony Hub will then kindly not turn your stereo receiver off. And this is just the tip of the fucking iceberg.
If you haven't smashed your Harmony Hub with a fucking hammer and actually manage to get something programmed the way you want, congratulations. You can now use your phone/tablet or app to control whatever it is you just programmed. Inevitably you'll need to make changes though... inserting a pause between commands... changing a command... adding a command... whatever... at which point you have to use the horrendously shitty apps to do it. Once again putting your shiny Harmony Hub in danger of getting smashed with a fucking hammer.
Then it's time to get Harmony set up for voice control via Alexa. If you thought the Harmony apps were shit... wait until you get a load of the fucking bullshit required to get that working. Here's a sampler: You can assign voice "friendly names" to television channels. These can be shortcuts... phonetic spellings... or whatever. I have given FOX "News" the friendly name of "propaganda and lies" so if I ever want to torture myself I can just say "Alexa, turn on propaganda and lies" to see what fucked up shit Hannity is spewing. Sometimes it's critical to assign friendly names because Alexa can be stupid. When I say "Alexa, turn on ABC" Alexa responds with "I can't find a BC for this device" (or whatever). So I had to add a friendly name of "como" to get that to work (my Seattle ABC affiliate is KOMO 4). But here's the thing... every time you want to add, change, or delete a "friendly name" YOU HAVE TO DISABLE THE SKILL ON ALEXA, THEN ADD IT BACK AGAIN AND LOG BACK IN TO YOUR LOGITECH ACCOUNT TO DO SO...

THEN

YOU HAVE TO TELL ALEXA TO "DISCOVER DEVICES" TO ACTUALLY FIND THE CHANGES. Granted, this is all probably Amazon's fault for the way that Alexa works, but it's still not the cakewalk you're led to believe. Fine-tuning the names takes literally hours... days even... as you try to figure out what works, what doesn't work, and what works best.
There's so much more I could rage about when it comes to programming Harmony Hub (the fact that it keeps telling you that you need to set up favorite channels over and over and over and over again... after you've already set up your favorite channels fifty times... is enough to drive you to drink), but the take-away is this: Harmony Hub is a fantastic piece of tech marred by shitty apps.
Assuming your Harmony Hub isn't in the garbage from all the rage-inducing shit you have to go through to get it working with your stuff, it then works as advertised. And, I must say, that having it paired with Alexa is so brilliant. I absolutely love it. I also love the simple Harmony Remote that came with the unit (I bought the cheapest one and it's great). Using the smartphone app to control things is not as easy as you might like, but it does work.
As if controlling your A/V gear wasn't enough, Harmony hub can also interface with other home automation equipment. Thermostats, smart door locks, switches, smoke alarms, window shades... it's all pretty fantastic. Some things I get, like turning down the lights and closing the shades automatically when you say "Alexa, turn on a movie." But controlling your thermostat and door locks via the Harmony app is puzzling. I mean, sure... maybe some people like to have their heat turned up to 90° when they watch a movie, so it's great that Harmony can do that, but huh? It is, I guess, handy to be able to access other controls from the remote or the Harmony smartphone app without having to open a separate app... but to me adding those things just adds clutter. Harmony is compatible with INSTEON hubs, but not yet able to interface with the ISY994i hub which I use to control my INSTEON devices (darnit!). Hopefully one day...
If you have Z-Wave or Zigbee devices, Harmony Hub can control them directly with the addition of a small base station that plugs in and sits underneath. It will set you back $100, however.
If there's one thing that Harmony Hub does very well... it's get signal to your devices. I have the hub sitting on top of my media cabinet where the IR signal can bounce around the walls and reach all my equipment. I found that my DirecTV box (which is on a low shelf) wasn't getting signal all the time, so I added an "IR Blaster" (included in the bundle I bought) which plugs into the Harmony Hub and can be run to where you need it. I just threaded it through the back of the cabinet... put it in front of my DirecTV box... and now it works without fail. Nifty.
Harmony Hub alone retails for $100. You can also purchase it with a bundled remote for extra. Their high-end remotes have lighted displays and other tech goodness, but I just bought the cheapest remote which does not have any bells and whistles. Still, it works just fine for all I want to do. The retail for that package is $130 at Amazon, but you can sometimes find refurbs on Amazon for $80 (less than the retail price of the hub alone).
There is a caveat to buying stuff from Logitech. They are a fucking asshole of a company. Their previous Harmony Hub was called "Harmony Link." As of next month, anybody who purchased a Harmony Link from Logitech owns a hockey puck, because Logitech will no longer support the device. Instead they will turn off the supporting servers which will brick it, rendering it useless. So... just know that five years down the line that Logitech could decide they don't want to support Harmony Hub and brick that as well.
And there you have it. The ugly truth about some really cool tech. It's a real shame that there isn't better software, because I enjoy the end result very much. It's the getting there that sucks. I do know that there are other companies who have similar devices, but I didn't research them since I had such great luck with my previous two Harmony remotes. Had I known then what I know now, I might have investigated a few other options before pulling the trigger.