Posted on Thursday, December 2nd, 2021

On Monday I sent my old Intel MacBook Pro back to Apple to fulfill my trade-in agreement.
The first thing Apple tells you to do is back-up your data so you can transfer it all to your new machine. Well, I never do that any more because all my data is either in the cloud or on my local NAS drive array. I prefer to start fresh on a new machine, which easy to do because all I have to do is re-download all my apps (which is probably a good idea regardless since it assures you that you're running all the latest versions.
I had already been using my new M1 MacBook Pro for a week and nothing was amiss, so when it was time to pack up the old laptop, I just wiped the drive and that was that...
And then today I opened up Adobe Lightroom, which is where my tens of thousands of photos are catalogued.
Oops.
My original photos are all safe on my NAS. But the actual catalog with all my previews and corrections and such wasn't there. I had forgotten to transfer it to my new laptop. It could all be recreated no problem, but the previews alone would take many, many hours to regenerate. It would take days to get back to where I was.
I can't be certain, but I think I stopped breathing for a minute.
But before I shit a brick over being so stupid, I remembered that I transfered my Adobe Lightroom catalog to my new iMac when I got it (a process that I documented here).
So... crisis averted, apparently.
Until the next time I open an app and find something missing.
Next time I think I'll make that backup. Just in case.
Posted on Wednesday, December 1st, 2021

Disney+ and Marvel Studios debuted Hawkeye last week with two episodes. And while they were great, I was a little disappointed that they were dragging out the series with such a large amount of build-up. I know that Kate Bishop and her world has to be established since we've never seen her before... but come on. They could have easily done that in a single episode! Instead 1/3 of the series was pretty much over before we got to what we're wanting to see.
And then the third episode dropped today and, yep, now we're EXACTLY where the second episode should have started. This is everything I was dying to see from the Matt Fraction and David Aja comic book series come to life...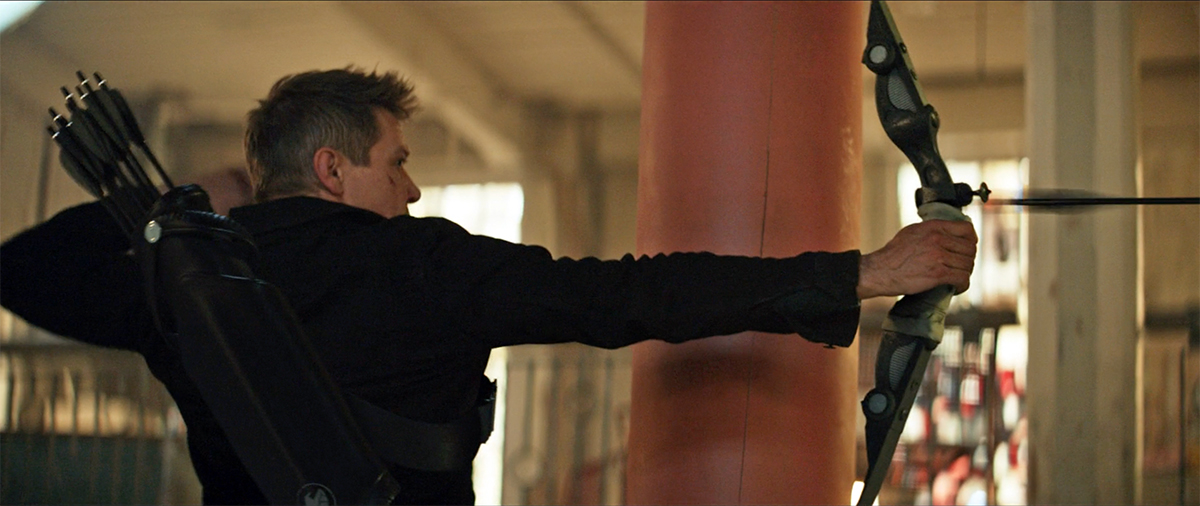 Echo, who appeared at the end of last episode is given some back-story this time around. And yet it's not drawn out so it infringes on the absolutely wild action we get to see. Seriously, watching Clint Barton escape from the mess he's in is thrilling. Jeremy Renner has nailed the character so thoroughly that I seriously hope that he doesn't disappear entirely after the mantle is passed to Kate Bishop. It's entirely possible for her to go on to do her own thing while still giving us a second season of Hawkeye.
And now is the time that I implore you to check out the comic book series upon which this television series is lifting from. It is, in all honesty, in my top ten comic book series of all time, and I've read through the Fraction/Aja run at least a half-dozen times now...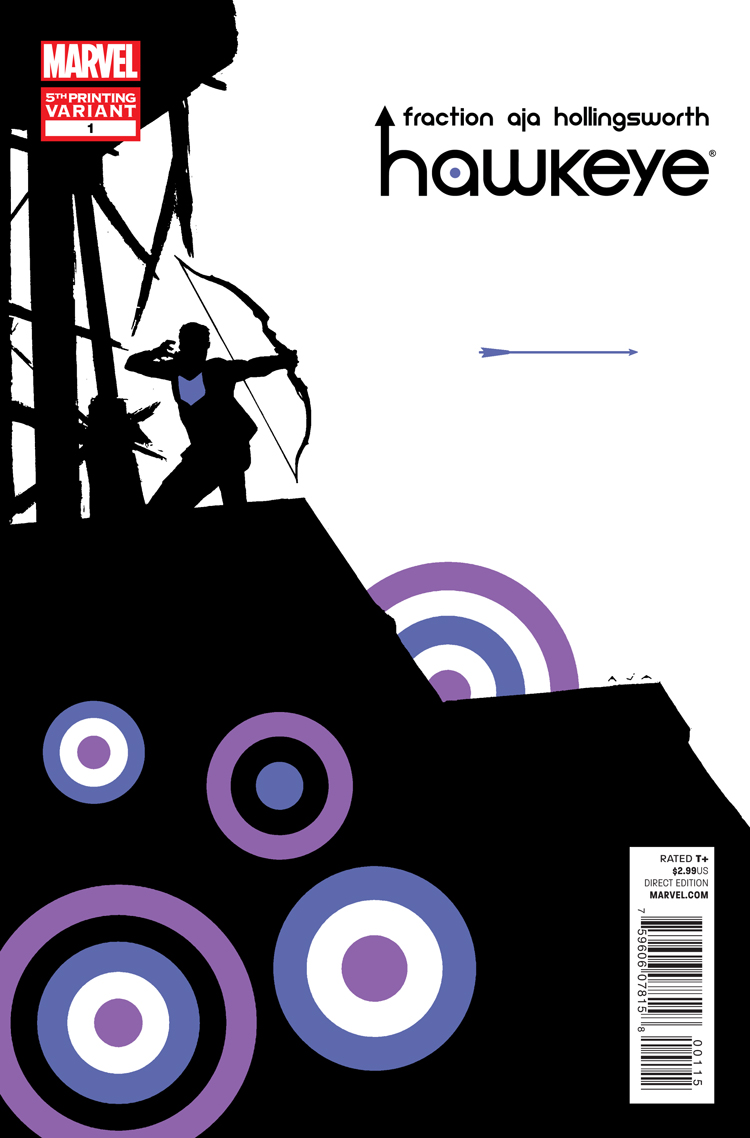 Well, well worth your valuable time.
Posted on Tuesday, November 30th, 2021

As time goes on… so many of my sad memories are fading and only the good ones with my mom are sticking in my head. As I knew they would. But then I run across a TikTok of a Scottish guy taking care of his mother with dementia and it alllllllll comes flooding back to me. I realize that the sad memories can never truly go away… but you'd think they would hurt less by now.
The one that really hit me was this one, because Paint Your Wagon was one of my mom's favorite soundtracks as well...
I sure wish I had seen more of things like this at the time I was living it. Nothing could have really made my life much easier, but I think there would have been some consolation to be had from seeing that you're not alone, and others are struggling with the same situation as you. At the time I was so overwhelmed and completely detached from reality that I never thought to look. I've been RIGHT HERE on a number of occasions...
In the end, I dealt with what was happening to the best of my abilities and did whatever I could think of to make mom's life easier as her mind started slipping away. I know she'd be grateful. I know she'd tell me how wonderful it was that I did what I did. I know this.
But I end up feeling like I failed her just the same.
Posted on Monday, November 29th, 2021

Last night I finally, finally managed to get my WordPress cache turned off so that hopefully I can post to my blog again and have the posts actually show up. My frustration level is at an all-time high, so despite wanting to not think about troubleshooting Blogography I just couldn't take it any more. So here we are.
UPDATE: Annnnnd... shit. Now it's more broken than it used to be. Guess I'm not done banging my head against a wall after all.
UPDATE: UPDATE: Yeah, I'm giving up for the night. Maybe later tonight if I have any brain cells left I can worry about it then.
UPDATE: UPDATE: UPDATE: Are... are we working again?
UPDATE: UPDATE: UPDATE: UPDATE: No. Fuck.
Posted on Sunday, November 28th, 2021

Since I'm back from my Thanksgiving adventure, I might as well bullet up the internet... because an all new Bullet Sunday starts... now...

• Past Midnight! Fly By Midnight is my favorite band of 2021... and they never disappoint. This live broadcast is wonderful...
I cannot believe that I didn't even know they even existed until a couple months ago. The music industry is weird.

• Mata WHAT?! Okay. I know it will get better. I understand this. But right now? No thanks. The "metaverse" looks awful...
Maybe for an occasional chat, but I don't want to live here.

• InstaGreat! Oh nothing... just InstaCart making my Thanksgiving be great by doing God's work...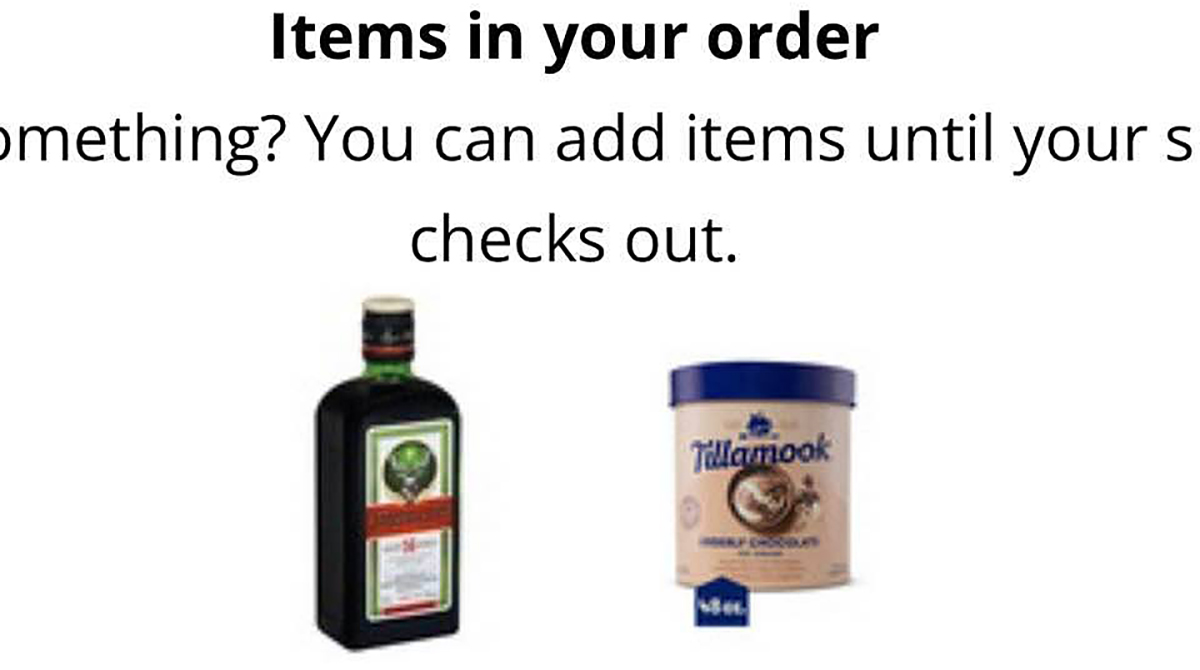 Alas, Instacart isn't quite so accessible when I'm at home... but across the mountains I absolutely love that a few clicks is all it takes to get whatever you need brought right to your door!

• DavidLL! Six calls. SIX FUCKING CALLS to U.S. Bank to try and get my name correct on my account. Surely I am not the only "II" to ever have an account at US Bank?? But despite SIX CALLS, my account is still fucked up. My name is David Simmer II. Not David II Simmer. Not David Simmer LL. Not DavidL Simmer. Not DavidSimmer LL. AND NOT DAVID L LL!! Jesus Christ... what the fuck does it take? How hard is this? Apparently it's equivalent to fucking brain surgery that it's STILL NOT RIGHT after SIX FUCKING CALLS!!! Forget having nice, kind customer service agents. I want a total asshole who will ACTUALLY. GET. THE. JOB. DONE!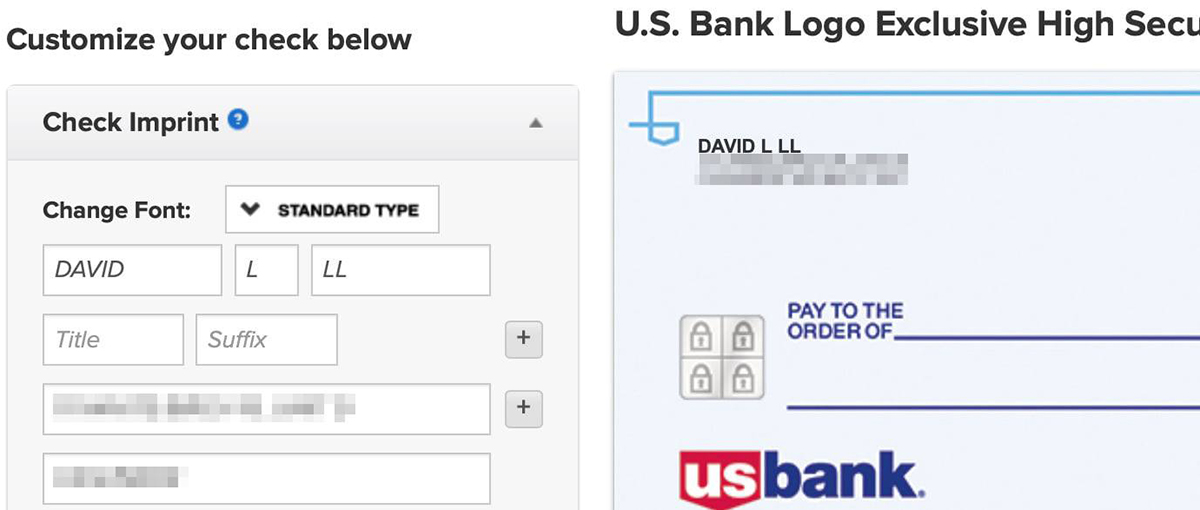 The fifth time I literally walked them through it... "The first name box should be DAVID, the last name box should be SIMMER, the suffix box should be TWO CAPITAL I's to get II. I don't use my middle name and would prefer not to have it left blank, but if you insist, the middle name box should say LEWIS. Didn't make any difference. Still got it wrong.

• Dope Soap! I see Ice-T in the new Tide Pod commercials and try very hard to remember that he had a music career before he went into acting... and pushing soap. Which is a far cry from when he was pushing dope, which was definitely not cleaned by soap...
I don't play when it comes to my dope
I check my lyrics close, like with a microscope
I don't clean'em up with no ivory soap
I leave'em hard and pure, hope that you can cope
Because you might O.D. if you overdrive
Tide Pods... the soap that's dope!

• Spidey 4, 5, 6! Rumor has it that Sony has backed up a dump truck full of cash to Tom Holland's house for another trilogy of Spider-Man movies. This makes me very, very happy. While ultimately I'm looking forward to Miles Morales taking over the role, I think that Peter Parker has some stories left to tell. Besides, they can always do a Miles Morales movie, then have worlds merge in Spider-Man 6 as a nice hand-off kind of thing.

• A Mother's Love! And, lastly, I had no idea that this happened... The Open Christmas Letter.

Enjoy those fleeting shopping days until Christmas!
Posted on Saturday, November 27th, 2021

As I've mentioned several times now... Jake can't meow. He can cry, but any attempt to meow just ends up in a squeak or a squawk. I always react as if he just meowed his head off because I don't want for him to feel bad, but sometimes it's pretty soft and difficult to hear, so I've trained myself to listen for it.
Unlike Jenny, who has an entire menu of meows to choose from. An impatient meow is different from an excited meow is different from an upset meow is different from an angry meow is different from a frustrated meow. And I've gotten to the point where I can apply context and understand exactly what the issue is baed on which meow I get.
But Jenny doesn't meow a lot. Sometimes she'll go for days... maybe even weeks.
Not so with Jake.
My little guy, if he could meow, would be meowing several times a day.
Most of his squeaks-that-would-be-meows are just getting my attention. Squeaks to let me know tha the dinner alarm is going off (in case I didn't hear it). Squeaks to let me know that he wants attention as I walk by. Squeaks to greet me when I walk up to him. Squeaks to greet me when I walk into a room.
It's actually kinda adorable.
Which is nothing new, because I think that most everything my cats do is adorable.
Posted on Friday, November 26th, 2021

As always, I save up whatever money I can scrape together all year long so I can take advantage of the massive sales going on this awful time of year. Alas, I didn't have as much saved up as previous years because I had to pay the first payment and taxes for my new MacBook Pro. Which was money well-spent, because it's easily the best purchase I made in all of 2021.
But anyway, here's my loot for this year's Black Friday...
T-shirts and a hoodie from True Classic @ 40% off.
Jeans and shirts from The Gap and Banana Republic @ 40% off.
A second Google Hub @ 50% off.
And... that's all I could afford.
UNTIL I DECIDED THAT I JUST *HAD* TO HAVE THE MILWAUKEE TABLE SAW THAT I COULDN'T GET LAST YEAR BECAUSE IT WAS SOLD OUT EVERYWHERE IT WAS ON SALE...
Unfortunately it wasn't on sale this Black Friday. But I did get $50 off for opening a Home Depot account, so there's that. I probably shouldn't have bought it, but I just can't take another year of trying to get precise cuts out of my wonky $110 Harbor Freight table saw.
There are three things I've been needing to complete my wood shop. A good table saw. A good drill press. A good planer. So one down, two to go, I guess. Heaven knows where I'm going to find space to put all this stuff when I'm using my garage as an actual garage in the winter.
Posted on Thursday, November 25th, 2021

I have a great deal to be thankful for.
And yet... it's tough to find a way to appreciate it in the middle of a pandemic where there are still people who are fucking things up and dragging everything out. It seriously feels like COVID is never going to end. The virus continues to mutate, and the anti-vax/anti-mask brigade doesn't seem to give a shit. Despite the fact that they are twenty times more likely to die if they contract COVID when compared to those who are vaccinated.
Oh well. All I can do is attempt to remain careful and try not to die from being one of the few breakthrough cases that happen. What else is there?
Posted on Wednesday, November 24th, 2021

Last night when I turned on the television so I had background noise running while I work, a movie recommendation popped up. X-Men: Dark Phoenix. I was floored. Why in the hell would they be recommending the worst super-hero comic book movie ever made? And then I was like... wait... second worst. Because first on that list is Wonder Woman '84, and no other movie will likely dethrone it from the top spot.
At least I sure as hell hope not.
It got me to thinking about all the horrible super-hero comic book films that got made, so I thought I'd run through those I remembered.
Wonder Woman '84
What makes this horrifically shitty film so painful is that the first Wonder Woman film was so amazing. But this time we get plot holes so inexplicably huge and a story so embarrassingly stupid that it's impossible to believe that everybody who was involved has anything to do with the original. And yet... they were. In addition to one of the stupidest fucking villains with one of the the stupidest fucking powers doing the stupidest fucking things, we also got Wonder Woman pulling powers out of her ass left and right in a way that made you think she can do whatever the hell she wants to do. Plus a bizarre take on The Cheetah which is disappointing enough to put this film on the list all by itself. As if all that weren't enough, there was no internal logic or consistency. Patty Jenkins and the writers didn't give a shit about making anything make sense. So we end up with functional planes being gassed up and ready to go at a museum and scores of other idiotic dumbassery that makes this not even the worst comic book movie ever made... but one of the worst films ever made period.
ALL X-Men Films (except First Class)
Anything that Bryan Singer touches goes to shit, and nowhere is that more blatantly apparent than his grotesque take on the X-Men. At first, I was willing to cut them some slack because technological limitations of the time made depicting all their various powers difficult and expensive. BUT THEY COULD STILL COME UP WILL STORIES THAT WEREN'T SHIT! My God. They just kept getting progressively worse... then there was the bright spot we got with the prequel X-Men: First Class... only to have Bryan Singer come back and take a massive steaming dump all over everything. To add insult to injury, they wrapped everything up with Dark Phoenix, which is about the worst take of them all. Thank God Marvel Studios have the licensing back. I am praying that they manage to come up with something actually good for a concept that has never made great movies.
Superman Returns
Not content to let Bryan Singer fuck up the X-Men, DC Comics wanted to let him ruin Superman as well, allowing him to effectively kill the franchise for a second time. And it was really too bad, because I thought Brandon Routh made a fantastic Superman. But even a group of talented actors couldn't save the shitty story... which was essentially a bad retread of the original Superman. That being said, there is one solitary moment in this film that I thought was incredibly well done. It's after Superman has been taken to the hospital and is dying. Out side is a throng of people waiting for news to see whether he's alive or dead. In the crowd is Martha Kent. Even though she's Superman's mom, she has to wait outside with everybody else because nobody knows that Clark Kent is Superman. It's absolutely heartbreaking, and made you realize that there was probably a good film in this mess somewhere... it's just that Bryan Singer was incapable of finding it.
Superman III and Superman IV: Quest for Peace
The reason these hit so hard for me is that Superman: The Movie and Superman II were so sublimely good. And that was after the Salkinds ripped the movie away from Richard Donner and tried their best to fuck them up. Christopher Reeve was Superman. But, even more important, he was Clark Kent. Then you drop in a flawless Gene Hackman as Lex Luthor... plus some incredibly ambitious stories... and it was absolute magic (then they brought back the Donner cut of Superman II and it was as if every fanboy's prayers had been answered). But then they made two sequels that went beyond bad, and the only thing left was Christopher Reeve. Good as he is, even he can't make something out of nothing.
Man of Steel and Batman vs. Superman and Justice League
Zack Snyder had one good movie (300) and one okay movie (Watchmen) and apparently that was enough for DC Comics to hand over the keys to the entire DC Comics Cinematic Universe. The result was an absolute disaster that, in some ways, is even worse than the Bryan Singer movies because at least Snyder had cutting-edge special effects to make his movies work. Unfortunately, he decided that enduring characters which people had been loving for decades needed "improving upon" and put his own spin on things. And apparently his whole plan was to come up with shitty, convoluted stories which revolve around deadly-serious, dreary, boring, films that are utterly devoid of joy... or common sense. And while the casting is mostly good, there were some bone-headed decisions for critical characters (see: Lex Luthor) that were so horribly off the mark that the films would have been sabotaged even if they were actually good. Which they were definitely not.
Fantastic Four, Fantastic Four: Rise of the Silver Surfer, Fantastic Four
How you can fuck up a Fantastic Four movie is a real head-scratcher. But Fox managed to do it three times over. I'm just going to ignore the first two and focus on the attempted reboot in 2015, because it's the one which is really driving this. It was awful. Beyond awful. Not a damn thing made any sense and the casting was inexplicably bad (ironically the casting that was the most controversial, Michael B. Jordan as Human Torch, was the only thing that worked for me). And then there's the fact that the Fantastic Four never even show up until the very end. Lord, what a waste.
Catwoman
Yet another case of flawless casting being utterly destroyed by a horrible story. Halle Berry deserved far better. As did we all.
The New Mutants
Why? Just... why? The idea of a super-hero comic book movie being given a horror slant is not a bad one. On the contrary, it seemed like a good idea for something new. The problem is that they fucked it up from start to finish and it failed all genres that it stepped in. Wasn't scary. Wasn't exciting. Wasn't a comic book movie. Wasn't much of a film. In all honesty, Disney should have just stuck this 20th Century Fox mess in a vault and never let it seen the light of day. Not that it matters. Anybody who ever saw it likely forgot about it within 24 hours. Or wish they had.
Green Lantern
They wise enough to make the decision to cast Ryan Reynolds as Hal Jordan and Mark Strong as Sinestro... so what the hell went so terribly wrong? EVERY. OTHER. DECISION. Where's the fucking story? Green Lantern could have been a story of cosmic scope that defied belief. But instead they just utterly trashed the character for no good reason. Everything from his hideously bad CGI costume to the gawdawful take of both Parallax and Hector Hammond as "villains" just made this so very, very disappointing.
Batman Forever and Batman and Robin
The first two Batman films were Tim Burton weirdness that didn't 100% work... but they were at least entertaining. And they gave us Michelle Pfeiffer Catwoman, so there's that. But then Joel Schumacher took over and gave us these stupid, campy films which had so many poor decisions piled up that there was no room for actual Batman stories in them. It was made doubly bizarre, because the casting wasn't exactly terrible... Jim Carrey as The Riddler? Perfect. Tommy Lee Jones as Two-Face? Great. Uma Thurman as Poison Ivy? Nice! Alicia Silverstone as Batgirl? Flawless. Arnold Schwarzenegger as Doctor Freeze? Weird, but okay. Chris O'Donnell as Robin? Too old, but I get it. And even Val Kilmer and George Clooney weren't terrible choices for Batman. Which means it all comes down to the writing and direction, which was embarrassing in a way that even the 1960's television show couldn't beat.
Elektra
I think had they invested the money so the script could have revolved around an actual story, an Elektra spin-off was a great idea. But instead they cheaped out, leaving us with something that was bizarrely detached from the character that Jennifer Garner created in Daredevil.
Spider-Man 3
The first two Toby Maguire films were darn good. Better than they had a right to be, actually. But then things went completely off the rails. Sam Raimi crammed in too many villains in too many ways with too many bizarre turns for this movie to have any hope at all. But the thing that just dropped this one in the gutter was the way they completely trashed all the characters. Mary Jane was written horribly. Peter Parker (under the influence of the symbiote) became devoid of everything that makes Peter Parker be Peter Parker. And then there's Venom... a villain which was made a laughable shadow of the character that was established in the comics. So many bad choices. They say that the studio interfered with what Sam Raimi wanted to do, which makes a lot of sense. But is inexplicable given the success he had with the first two films.
Amazing Spider-Man and Amazing Spider-Man 2
After screwing up the Toby Maquire franchise, Sony decided to take another shot at the character and rebooted Spidey with Andrew Garfield. Ultimately you have to wonder why they bothered, because they didn't really do anything new. On the contrary, they went back to arcs that were already explored with the first trilogy, then made things so horribly complicated with Peter's dead parents being spies (or whatever) that it was as if they didn't feel Spider-Man could carry a movie. Which is understandable... Sony had a Spider-Verse to build. Alas, those plans were scrapped when Amazing Spider-Man 2 bombed.
Hulk
Ang Lee taking on The Hulk seems like a dream come true. But the movie was just not very entertaining. There were some ideas that were cool enough... but there just wasn't much going on past that. It was seriously troubling that the script's many problems weren't worked out before filming ever started. The fact that they weren't is really difficult to understand. I guess they just trusted Ang Lee to figure it out, but ultimately he didn't want it to be the super-hero movie that it needed to be and we got this. In truth, the follow-up film wasn't a heck of a lot better, but at least they tried to make Hulk be Hulk.
Yikes. More than I thought I'd remember. It's almost as though I should rewatch all the Marvel Studios movies for the hundredth time so I can have good super-hero comic book movies back in my head.
Posted on Tuesday, November 23rd, 2021

The speed of my new MacBook Pro M1 MAX is more than just "fast." It's revolutionary. I know I touched on this yesterday with my "MacBook Pro M1 MAX First Look"... but this machine is just ungodly fast. And I can't get used to it. It's so fast that sometimes I have trouble believing that something happened because I don't see it happen.
As an example... dragging a 5MB image to Photoshop and having the program pop up with the image already loaded! I keep asking myself "Did I already open this image so Photoshop had it in memory when it switched to the app?" Then I'll close the image and re-open it just to see. And, nope, I didn't already have the image loaded... the MacBook Pro is just so fast that it deems like I did.
And I still can't get over how the fan just doesn't kick on except in the most extreme circumstances. My old Intel MacBook Pro would feel like it was on fire and the fans would kick into high gear just watching frickin' YouTube videos!
And that battery!
It's phenomenal how I can go all day without plugging in. And I could probably go even longer if Dropbox wasn't such a battery-draining piece of crap. I am guessing it will improve when they get off their asses and make it M1 native. But they have a lot of bloat in their app, so maybe not. I am going to give Microsoft OneDrive a shot and see if it's any better. They have the features I want (i.e. Smart Sync) without a bunch of crap I don't. It's not native M1 either, but Microsoft it will go into beta here soon and be released in early 2022. If I had to hazard a guess, OneDrive will finally be the cloud storage solution I've been looking for.
I know that I commented that the speaker system on the MacBook Pro 16-inch M1 was pretty great. But the more I listen to it, the most I'm blown away at just how fantastic it is. The sound envelops you. Every once in a while I'll listen to music on my laptop instead of playing through my SONOS system and while it's not the same experience... it is far, far better than expected. Talk about overdelivering on a promise.
After a couple days of use, I have found a negative, however... the bottom plate on the new MacBook Pro is very, very thin. And while it's not a big problem because it's up against internal components and is supported, there are a couple of times I've picked it up and have felt a bit of a buckle. Is it thinner to save money? Dissipate heat? Both? It's not a huge deal because it doesn't seem to affect structural integrity, but it's worth noting.
And so... yeah. This is easily the best computer I've owned... by a wide, wide margin. I have to return my old laptop to Apple to complete my trade-in, but I still plan on doing a side-by-side on some tasks before then just to see how it goes.