Posted on Monday, April 24th, 2017

Did you know that yet another issue of Thrice Fiction Magazine will be debuting this month (hopefully)?
Well, it's true!
And while I don't want to give any of the awesome stories away, I thought I'd take a minute to share one of the art pieces I put together last night.
My favorite way of creating art to accompany a story is to draw, paint, or photograph something of my very own. But there are times that it's just not possible for what I'm trying to communicate. For one particular story in our next issue, I wanted to create a Bon Appetit magazine-style page. My vision was to have a kind of fried fish/prawn hybrid sitting on a plate in a Japanese restaurant... perhaps with a dollop of wasabi on the side. Being a vegetarian who hates seafood, the idea of putting fish parts in my deep-fat fryer filled me with horror, so I decided the best way to get what I wanted was to buy stock photos and assemble them into what I was envisioning.
And so I searched Adobe Stock for the pieces I needed...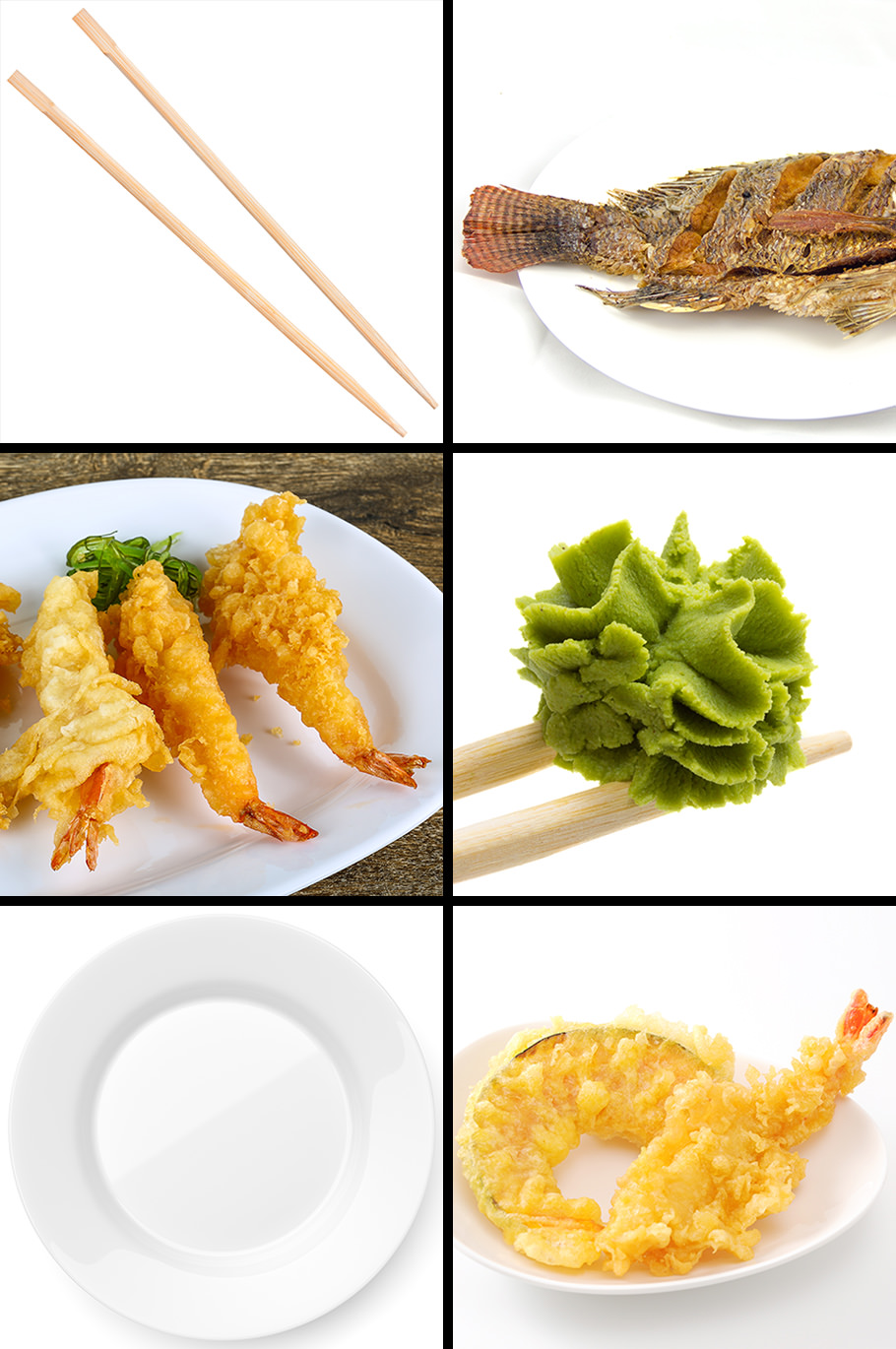 Then downloaded preview images into Photoshop so I could see if they would fit together well...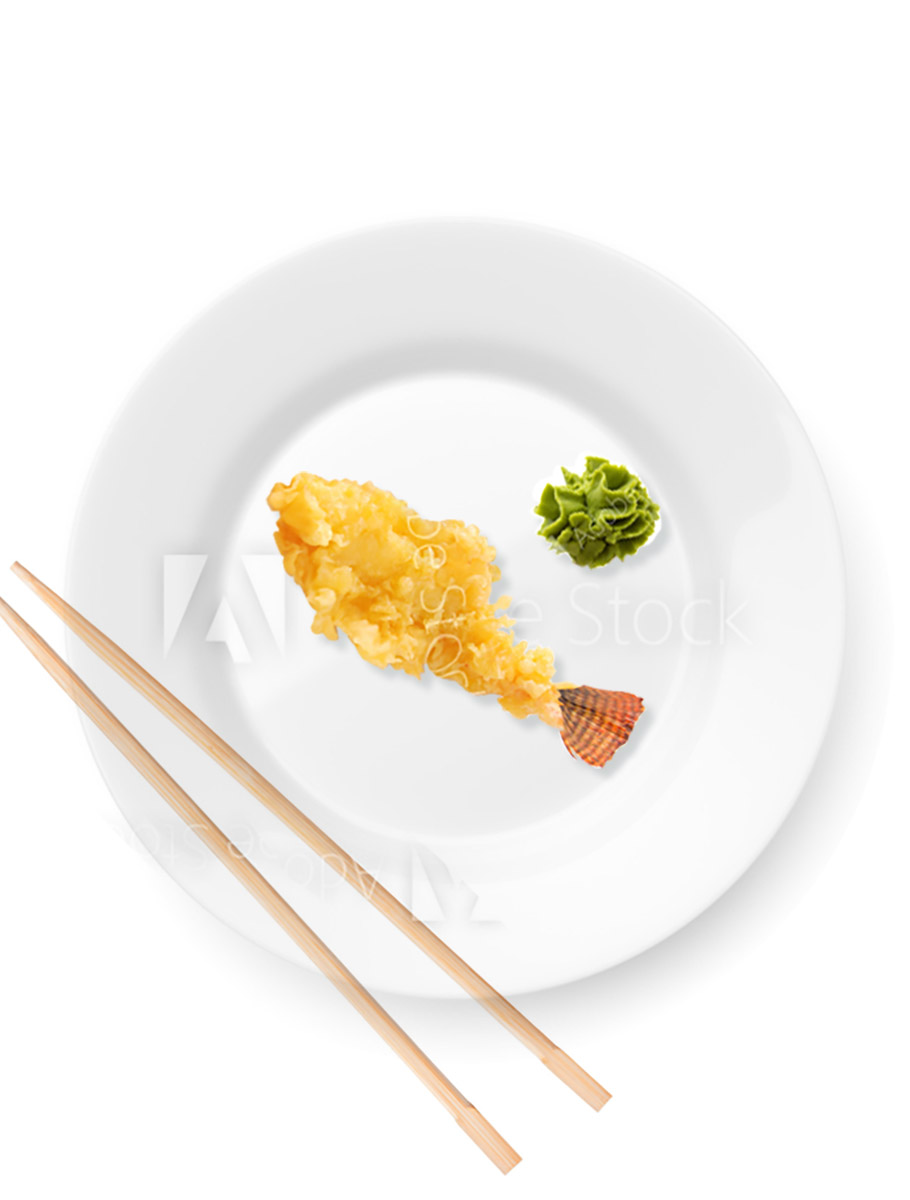 Then, once I was happy with all the parts and pieces I found, I'd purchase the full-res photos and get to work. I had to combine three pieces of fried fish/prawns into one... add it to a plate with some wasabi and chopsticks... then paint in shadows to bring it all together and make it look "real-ish"...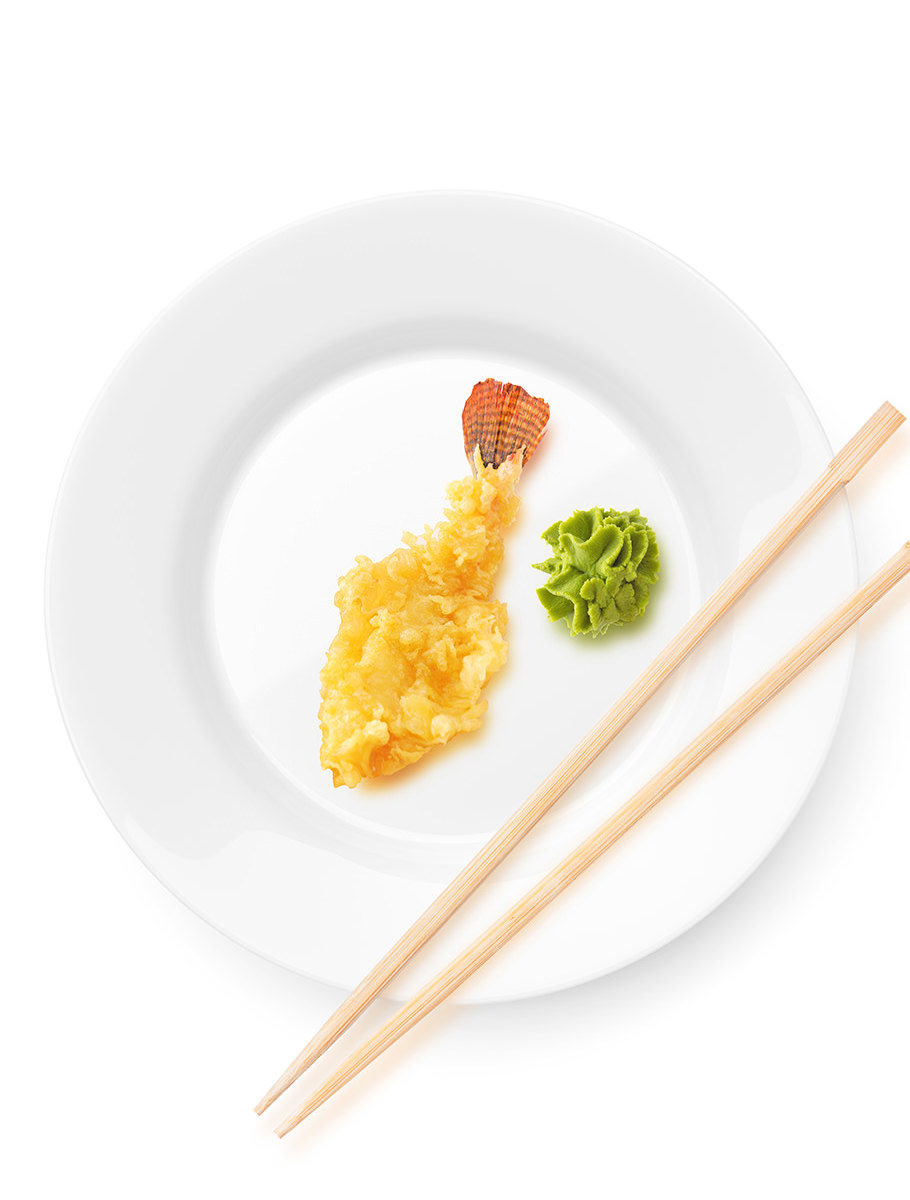 And voilà! A fish-prawn thing is served!
To find out why it's served... you'll have to download the April issue of Thrice Fiction, coming soon!
Posted on Sunday, April 23rd, 2017

Everybody have a nice Earth Day?
Good! Because an all-new Bullet Sunday starts... now...

• Sikh! Essential viewing...
The more you know...
Sikhism is a fascinating faith that I haven't studied nearly enough.

• Kingsman! Holy shit! Going back to insert this in Bullet Sunday because it's just too good. I loved the first film, and it looks like the second is going to be more of the same!
Very cool that the American version of "The Kingsmen" makes their debut... " The Statesmen!" I wonder if a spin-off franchise is at hand? So long as Matthew Vaughn is involved, that's fine by me!

• Krypton! Ooh a TV show based on Superman's home planet... Krypton. This could be interesting! Wonder how faithful they'll be to the source material? Will we get to see the Scarlet Jungle? The Gold Volcano? How about Vathlo Island? The Jewel Mountains? Or even the Red Ocean? Can't wait to find out. The series is being developed at SyFy but, for reasons too fucking stupid to comprehend, they're killing the trailer everywhere it pops up. So I can't share the trailer. I can only share this hilarious reaction video from Double Toasted, which only shows parts of it (NSFW)...
The trailer is getting pretty good buzz. God only knows why SyFy is keeping people from sharing it.

• Mountains? When your CAPTCHA tells you to select all the mountain images, so you do... only to find out that they must live in Nebraska and think hills are mountains, which they most certainly are not...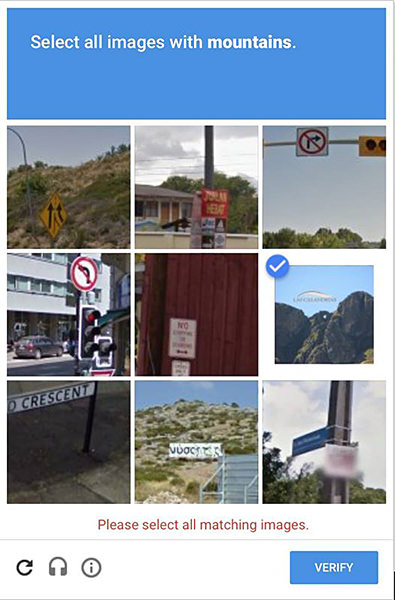 #1 and #8 qualify as "mountains"... alrighty then.

• These Days! "Take That!" is a band that didn't get huge success here in the US when compared to their home in the UK, where they are massively popular. Even so, I've always liked the band, and was surprised to find out that they released an album back in 2014 that I missed entirely called III. The lead single is a track filled with poppy fun that I can't seem to get out of my head...
Kind of cool how Take That! keeps chugging along even after losing two of their bandmates.

• Puppy! And, lastly, your weekly dose of "Awwwww... cute!" is right here...
Amazing how Mother Nature works.

And now... I could really use another day of my weekend.
Posted on Saturday, April 22nd, 2017

My cats are frickin' adorable.
I mean, most cats are adorable, but every cat is adorable to their human in different ways. Jake and Jenny are very different cats with entirely different personalities and behaviors. And yet... they somehow still manage to get along. They still play together. They still groom each other. They sometimes still sleep together, though Jake has gotten so big that this isn't as practical as it once was.
While reading through a cat forum recently, I saw that people were posting things about their cats they find adorable. I came up with a list of my own, which I am re-posting here for Caturday...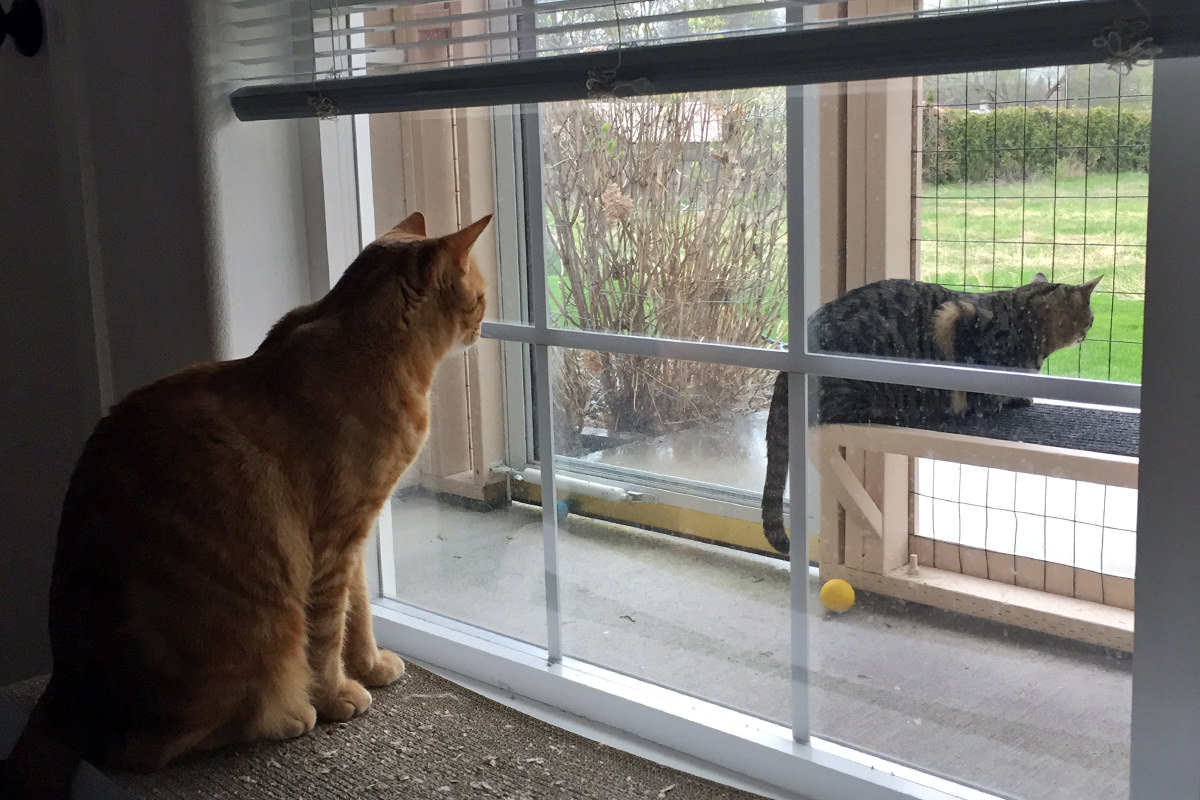 Both cats run to meet me when I get home from work. But it's Jake that gets so excited he just can't stand it. Yesterday when I got home, I had groceries to unload and Jake got impatient waiting for his daily head scratches. So I look down and he's looking up at me with one one paw stepped into the kitchen... a place he knows he is not supposed to go. I look down and say "Jake, Nnnnoooooooo!"... and he draws the paw back. ADORABLE!
When Jenny hears me turn on the shower in the morning, she rushes to the bathroom and patiently waits for me to get out so she can get her head scratches. When I open the door and grab a towel to dry off, Jenny will wait for a minute or two... but start meowing if I don't dry off fast enough. That's already pretty adorable, but last Tuesday she yawned mid-meow and I nearly died it was so cute. ADORABLE!
When I climb the stairs, Jake will sometimes go racing past me and stop on the step so he can cut me off and get petted. I'll pet him for a minute then climb over him. If he's not done being petted, he'll race past and cut me off again so I'll have to pet him more. ADORABLE!
Jenny's favorite thing is smacking her brother in the face. At first she would wait for him to get settled in for a good poop in the Litter Robot, run up and bitch-slap him, then run off. But eventually she got tired of waiting for Jake to poop, and decided to find other ways of smacking him. The latest? She'll haul ass ahead of Jake up the perches in the catio, wait for him to catch up, then smack him in the face as he makes the last jump. ADORABLE?
I think I've mentioned before that Jake can't meow. He just kind of "squawks" instead. Like he opens his mouth wide but can't get anything to come out. It's adorable... but even more adorable is that he doesn't seem to realize he isn't making noise. The other day he wanted my attention, but I just started meowing at him. Each time he'd respond with a longer and longer squawk until I couldn't take it any more and gave him pets. ADORABLE!
When I turn off the lights and go to bed, Jenny will follow me up and hop on my bed with me because she wants to watch TV. This happens almost every night, but sometimes I don't feel like watching television and leave it off. Jenny will meow until I turn it on. ADORABLE!
And... I'm out of adorable for today.
Posted on Friday, April 21st, 2017

There was a meme going around Facebook a while back where people listed their favorite "stuff"... excluding essentials like food, shelter, eyeglasses, and such... as well as living beings like friends, family, and pets.
The first time I saw the meme, it was supposed to be "stuff" from when you were a kid. This would be an easy list to make, featuring things like comic books, video games, a bicycle, and the like. Then the meme came around again but this time it was for "stuff" as an adult, which seemed little more complex.
But not really. Here are my top ten...
Passport. Traveling the world has been the gift that keeps giving. Of all the "stuff" I have, this is probably the one thing that means the most to me.
iPhone. While being in constant contact with the world is both a blessing and a curse, my life has gotten so much easier... so much better... because of my iPhone. The thing I love most about it is the freedom. So many things, both for work and for my personal life, are possible most everywhere I go. Whether it's being able to login to an FTP server and transfer a file... or being able to call up a map when I'm lost... I can do almost anything when I have an iPhone and a mobile data connection. I try not to take it for granted, but it's so integrated into my life that I inevitably do so. And then there's the camera. So many moments would have never been captured without the awesome (and super-handy) camera in my phone.
MacBook Pro. Even though mine has been giving me fits lately, having a laptop powerful enough to unchain me from a desk is something I'm grateful for almost every day.
Garage. In the winter I love having a garage so I don't have to clean snow off my car every morning. It's also nice to have a place to store stuff. And come summer I can convert the space to a wood shop. I've never had a garage before buying a home, and having to go back to life without one would be tough.
Catio. It was important to me if I got cats that they would be indoor cats because it's so much safer for them given where I live. But because I am gone to work all day and travel a lot, I worried an exclusively indoor life wouldn't offer much stimulation for them... regardless of how many toys I bought. A catio is the ultimate compromise. The cats can be outside, but still stay safe. And they are endlessly entertained by everything going on out there, so they hang out in the catio all day long. Probably one of the best investments I've ever made.
Television. I am a big fan of television shows and watching movies at home. Having a nice big TV makes it more of an event.
Refrigerator with Crushed Ice Maker and Filtered Water Dispenser. I love love love crushed ice in my drinks. Not just in summer... all yer long. But short of putting ice in a bag and bashing it with a hammer... or trying to get it to crush in a blender... or buying a bag of the stuff only to have no freezer space to store it or having the ice all stick together in a giant blob if you do... it's just too much of a pain in the ass. Which is why when I got my new place, the first appliance on my list to buy was a refrigerator/freezer with a crushed ice dispenser. The filtered water dispenser is equally nice. I drink more water now than I ever have. So healthy!
Guest Room. It doesn't get used very often, but boy am I grateful to have a very nice guest room when I need one. Especially for elderly family and friends who would be more comfortable in their own room than crashing on a couch like I would. And now I'm putting a wall-bed in

my office

the cat's play room because there's been a couple times that having a second room for guests would have been handy. I hope whomever ends up in that room doesn't mind sharing (though the cats almost always choose to sleep with me).
Power Tools. I love my drill. I love my miter saw. I love my pneumatic nailer. I love my new router. I even love my favorite jigsaw. I may have only started woodworking last year, but it's quickly become my favorite activity. And having a bunch of awesome tools lets my imagination run wild when working on projects.
Photos. Photos of all my trips. Photos of my friends and family. All those memories that photos bring back.

Life is easier when you're not attached to physical stuff.
But everything on that list is stuff I'm glad to have in my life.
Posted on Thursday, April 20th, 2017

The reason I want to be obscenely wealthy is not to buy a bunch of expensive crap.
If a billion dollars were to suddenly drop in my lap, I don't know that I would get a new house. Or even a new car. Living in a palace and driving a Ferrari just don't interest me. Neither does accumulating a lot of expensive crap. So long as I can afford a laptop, a nice camera, and an iPhone... I'm pretty much done.
No, the reason I want to be obscenely wealthy is so I don't have to work and can spend the rest of my life traveling the world.
Not that I haven't found a way to travel the world now... but there are experiences that require time and money I will never have that haunt my travel dreams.
Take, for example, Tristan da Cunha
Located in the middle of nowhere in the South Atlantic, this small island is one of the most remote places on earth...
It's so remote that the only way to get there is by ship. Which takes six days.
Luckily, ships are making runs to Tristan da Cunha somewhat monthly out of Cape Town (though the dates of departure/return are not set in stone and can move depending on numerous factors). The return passenger fare is under $700 USD, which is a pretty decent price, all things considered. I would not count on luxury digs, however, as the two ships currently making the run are a fishing ship and a cargo ship.
And there's more!
Space on the two ships is limited. And non-resident tourist passengers have the lowest possible priority. If somebody is sick and needs to get off the island for medical reasons? You get bumped. If somebody on official island business needs to leave at the last minute? You get bumped. If somebody on the island decides they want to holiday in Cape Town? You get bumped. What this means is that you can schedule a trip to arrive at Tristan da Cunha on May 22nd then return to Cape Town on May 28th... and end up leaving on June 2nd and returning August 23rd (or longer!).
So to visit, not only do you need to have the time and money to sit around Cape Town waiting for a ship... you also have to have the time and money to sit around Tristan da Cunha waiting for a ship.
OR... you can try to book a cruise ship.
Apparently there are cruises that sail the South Atlantic from time to time. They run between Ushuaia (South America) and Cape Town (Africa). They last two weeks and cost over ten thousand dollars... so, again... time and money required.
OR... if you're a billionaire?
I'd imagine you could go wherever the hell you want. Charter an entire ship to get to/from Tristan da Cunha if you want to. The world is your oyster.
And that's the reason I want to be obscenely wealthy.
Posted on Wednesday, April 19th, 2017

Photography is a hobby I absolutely love... but rarely have time to pursue.
Indeed, it seems the only time I get to delve into serious photography is when I'm on vacation. The rest of the time I'm shooting stuff with my iPhone because it's always on me and oh so handy. The iPhone also produces fairly good images, which makes it infinitely more appealing for snapshots than having to drag the Sony a7S Mark II out of my camera bag.
I mean, seriously... this was shot years ago with my iPhone 4...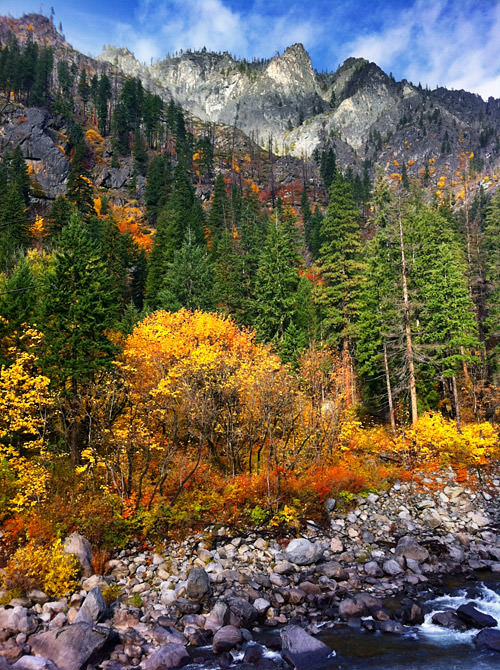 Yes, you read that right... an iPhone 4. Which can't even touch what images you can get out of the iPhone 7s that's out right now.
And, yet... I'm not going to get shots like this from an iPhone...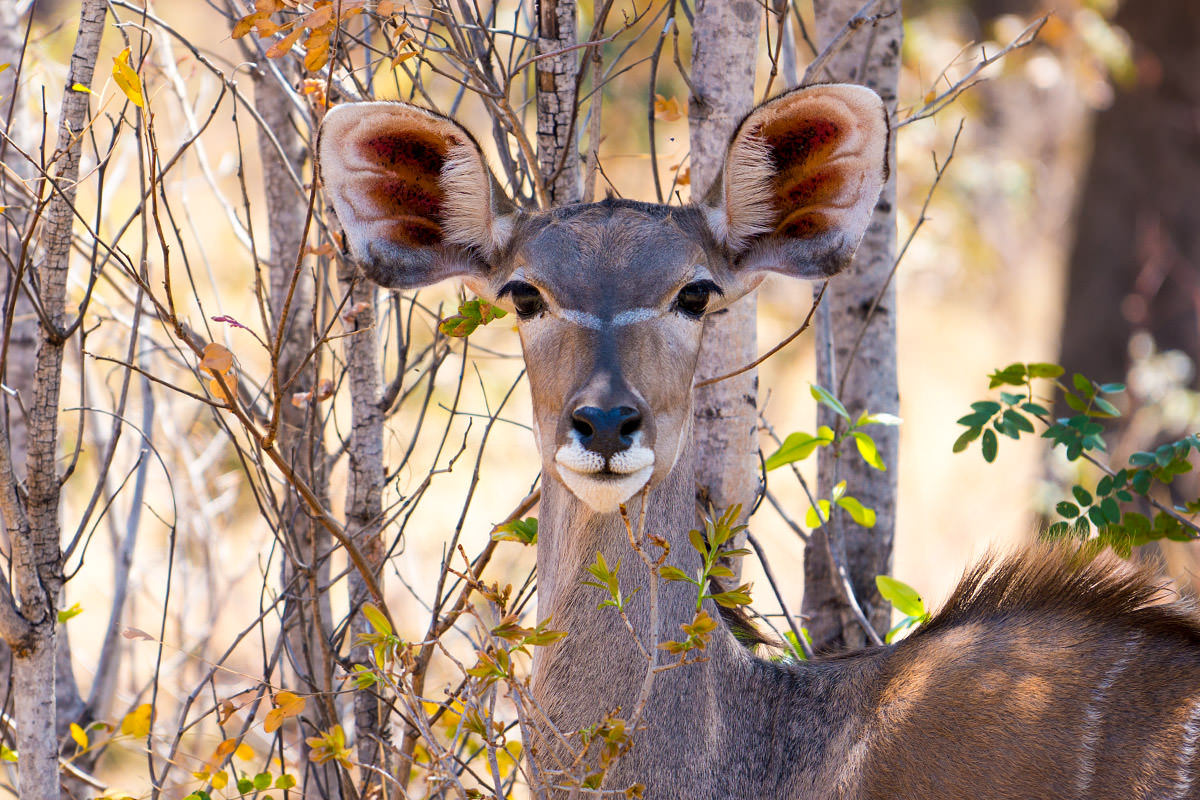 Which is why I continue to invest in camera gear. Sure it sits in my closet most of the year, but those times I actually get to shoot with it? Magic.
Because I mostly only shoot on vacation, it's my travels that drive my photography purchases. I know I'm going to be shooting scenery in Vietnam, so I buy a new lens for that. I know I'm going to be going on safari night-drives in Zimbabwe, so I buy a new camera body for that. And so on. And so on.
Photography is an expensive hobby to have.
And today Sony announced the next evolution in their professional mirrorless camera line... the a9...
Needless to say, I'm in love.
Not only does the a9 have some astounding new features that I'll actually use... it also addresses some of the shortcomings of the a7 models that were so frustrating. Like dual media slots. And touch-screen operation. And a LAN port with FTP. And a battery that's worth a shit.
And while I rarely shoot video, the 4K footage (down sampled from 6K!) is pretty amazing...
It's pretty much a dream camera... though I'm sure they'll be coming out with an a9S sometime down the line that will add even more honey to the pot.
There are two problems, however.
First of all, Sony's lack of longer lenses makes the sport and wildlife features kind of moot. Yes, they're going to release a G-series 100-400mm for $2,500 in July... and that will definitely help... but that's all there is. That's the most reach you'll get out of Sony. Sure you can add a $550 extender to double that, but it's a less than ideal scenario for serious sport and wildlife shooters. Not a deal-breaker from my shooting perspective, but until the big glass arrives, the market for the true potential of the a9's capabilities is waiting.
A far bigger problem for me, however is the price.
All $4,500 of it.
Now, don't get me wrong, the specs on this beast of a camera are better than what you can get out of cameras from Canon and Nikon that are far more expensive. I absolutely acknowledge that. But $4,500 for something I'm not going to use very often is a tough thing to justify.
And yet...
I think back to many of the trips I've taken, and I would have killed for this camera. I think forward to the Antarctica trip I'm going to be taking in December, and I know the a9 coupled with the 100-400mm lens would be put to very good use. Heck, in many ways, it's the best possible camera I could take. And given all the money I've had to scrimp and save to even get to Antarctica, isn't that worth the investment?
I dunno.
Maybe I rent one. Or buy the camera and rent the lens. And then sell the camera when I get back if I find I'm not using it as much as I'd like. There are options. All of them expensive.
But maybe.
I guess we'll see how broke I am by the time I've finished paying for my upcoming vacation.
Posted on Tuesday, April 18th, 2017

This morning when I stepped into the shower, my foot hit the cold tile and I immediately had a flashback to my vacation in Fiji. This is not unusual... most people have experienced sights or smells or other sensations which trigger memories. But usually it's a memory that makes sense. And I could not for the life of me figure out how my foot stepping on cold tile could be associated with Fiji when everything in Fiji is hot. At best, the apartment I stayed at was cool. Nothing in it, including the tile, was cold. So what they heck?
It was an hour later as I was packing up my junk to go to work that it dawned on me...
Steve Jobs.
Last night I had finally gotten around to watching the movie Steve Jobs which was a fascinating (albeit fictional) look at my all-time favorite personal hero. And while people who knew Steve said that it didn't reflect reality and the character in the movie seemed far more hostile and cruel than the Real Steve Jobs (especially later in life where he mellowed quite a bit), it was nevertheless an entertaining movie. Michael Fassbender was a compelling and charismatic Jobs and, much to my surprise, Kate Winslet completely nailed playing Joanna Hoffman. Getting Seth Rogan to play Woz and Jeff Daniels for John Sculley was just icing on the cake. Loved the movie. I give it five stars.
And so... Fiji.
I had been snorkeling with sea snakes and sharks then cruising with dolphins. The boat had just returned to the shallows where I was getting ready to trudge across the mud-flats back to shore. My iPhone, which was safely stored in a waterproof tote, came into cellular range and beeped. There was a text message waiting for me. A text I dreaded, because it was likely bad news. Eventually I made it back to the scuba shop and fished my mobile out of the bag.
It was a text from my brother telling me that Steve Jobs had died.
My feet were still wet. I was standing in the shade on terra cotta tile made cold thanks to a box fan blowing on it.