Posted on June 1st, 2023

I have friends in the LGBTQ+ Community who mean more to me than taco salad. I cannot imagine my life without them. I cannot imagine our world without them. And I do not suffer bigots gladly who would do them harm with their words or deeds.
Wishing everybody all my best for Pride Month and every month... and hoping that society does better to make you feel welcome, safe, and loved. For all you give to us... for all the lives you enrich with your authentic selves... I will ever be your ally and friend...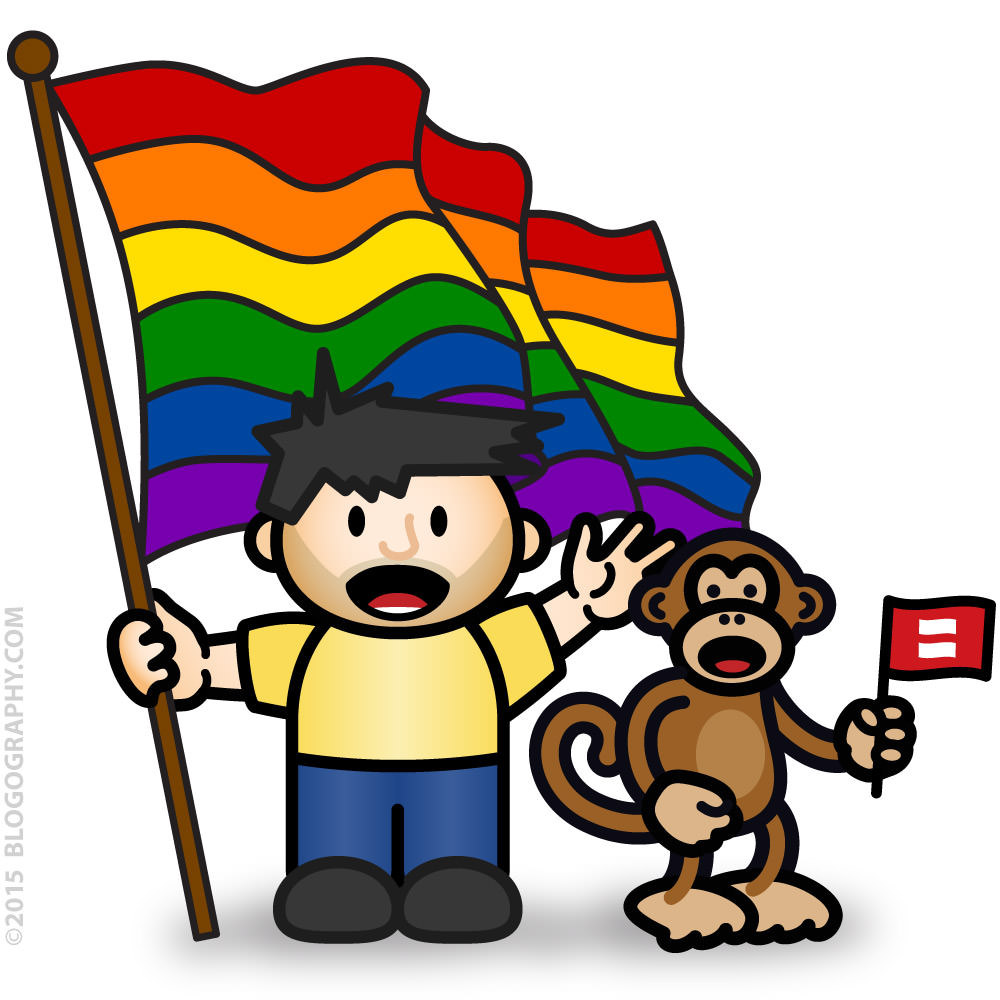 Of all the crap that inundates us at the beginning of Pride Month, this amazing retrospective on how the song I'm Coming Out... errr... came out... by the incredible Nile Rodgers himself...
Now I guess we brace for the legions of Christo-facists inserting themselves into LGBTQ+ spaces to tell them that they don't belong along with all the other horrible things they say because they have nothing better to do than persecute people whose lives HAVE ABSOLUTELY NOTHING TO DO WITH THEM.
Oh well. Something additional to take pride in I guess, because you must be doing something right to get them so pressed over something that HAS ABSOLUTELY NOTHING TO DO WITH THEM.
Posted on January 3rd, 2023

I fully realize that people get set in their ways and are reluctant to change their way of thinking. And yet... radical change does happen from time to time. Change is never easy. Change can be the hardest thing there is. Sometimes when you make big changes you lose people in your life. You might even lose your family. And I would never diminish the difficulty and sadness that this can bring. Which is why people who cannot abide denying the truth and who risk everything to pursue it are heroes. That's not overstating things. Heroes.
This morning while I was waiting to start a Zoom call with the Bitch that is Dutch, I saw a video that might very well be the catalyst for change in some people's hearts. Not all hearts, of course. But maybe some.
And for that reason, here you go (and here's a link in case TikTok is being a dick)...
There's two things I have to say before I post this. The first is short. The second may take a while.
The first thing I have to say is that Representative Sean Patrick Maloney, the guy who's speaking in the video, lost his seat last November after it was redistricted. And, it's like, the guy isn't perfect... you look at some of the stuff he said and did and you're like "Whatever." But I can tell you one thing, this is the kind of man I'd rather have in public service... flaws and all... than most of the shit we get. And it's our loss. He's a lawyer, he'll be fine even if his political career is over.
The second thing I have to say is pertains to when (then) Representative Sean Patrick Maloney said "So you keep having them, we'll keep raising them." And by "you" he's referring to straight people and by them he was referring to their unwanted and abandoned kids. And it bears repeating that a big chunk of straight people are as dead-set against him being able to marry the person he loves as they are dead-set against him being able to adopt a child. You know, the same straight people who advocate for abortion to be made illegal, but would never in a million years adopt a forced-birth baby or do anything at all for that child after it leaves the womb. The same straight people who would rather an "unadoptable" child never have a home with people to care for them instead of them having a good home with gay parents. The same people who quote every lasts piece of The Bible that can be twisted to support their narrative while conveniently ignoring parts that can't. The same people who think that rules apply to everybody but them because they're "the right kind of people." The same people who have scandal after scandal after scandal proving how hypocritical they are, but still think that the "do as I say not as I do" line of thinking is valid.
You know. Those people.
People on their fourth divorce who, when presented with this video, will click the stop button the minute he says "I've been with my husband for almost 28 years because they consider his marriage to be what's "destroying the country" (a lot of whom will go into politics because trading off hate and hypocrisy is easy money).
If the "pro-life" movement was actually "pro-life" you'd think that making sure the product of forced-births had a home and family would take priority over whatever bullshit nonsense they think about marriage and adoption. But think again, because they'd rather have anything... ANYTHING... except a happy family that looks like this...
But maybe. Just maybe their kids will be able to see through the bullshit and, despite their hypocritical worldview upbringing, be able to make that change. And make it knowing that they're risking everything.
Maybe they will be able to step up and become the heroes we need them to be.
Posted on November 20th, 2022

It's time to be human... because an all new Bullet Sunday starts... now...

• Again. The shooting at the Colorado Springs nightclub "Club Q" last night is yet another in a string of violent attacks on marginalized communities. And it's like... I just don't get it. LGBTQ persons are not made to feel welcome in general society, so they carve out a space where they can enjoy life for even a short time away from general society... and that's not good enough? Senseless violence has been out of control for as long as humans have existed. That's just fact. But the hatred behind the violence is quickly reaching unsustainable levels as the weapons to act out violence keep getting more powerful. Dozens of people can be cut down in an instant by a single individual, and pretty soon that's going to be the only thing we have.

• Let's Go Brendan! This GQ "Iconic Characters" series is always great. But this one? Oh wow...
I want... quite badly... for Elizabeth Hurley to get one of these.

• Todd! If you are not watching So Help Me Todd on Paramount+, then you are missing out on one of my favorite shows on television. It almost makes me forgive Paramount Network for canceling Magnum P.I. (which, thank God for Peacock TV and NBC, is actually returning despite it all)...
Skylar Astin is a gift, and this show uses him to maximum effect. So COLOR ME SHOCKED that CBS actually renewed the show for a second season! Yay!

• Big Animation! Floor 796 may very well be the coolest thing I've seen in my browser in a minute...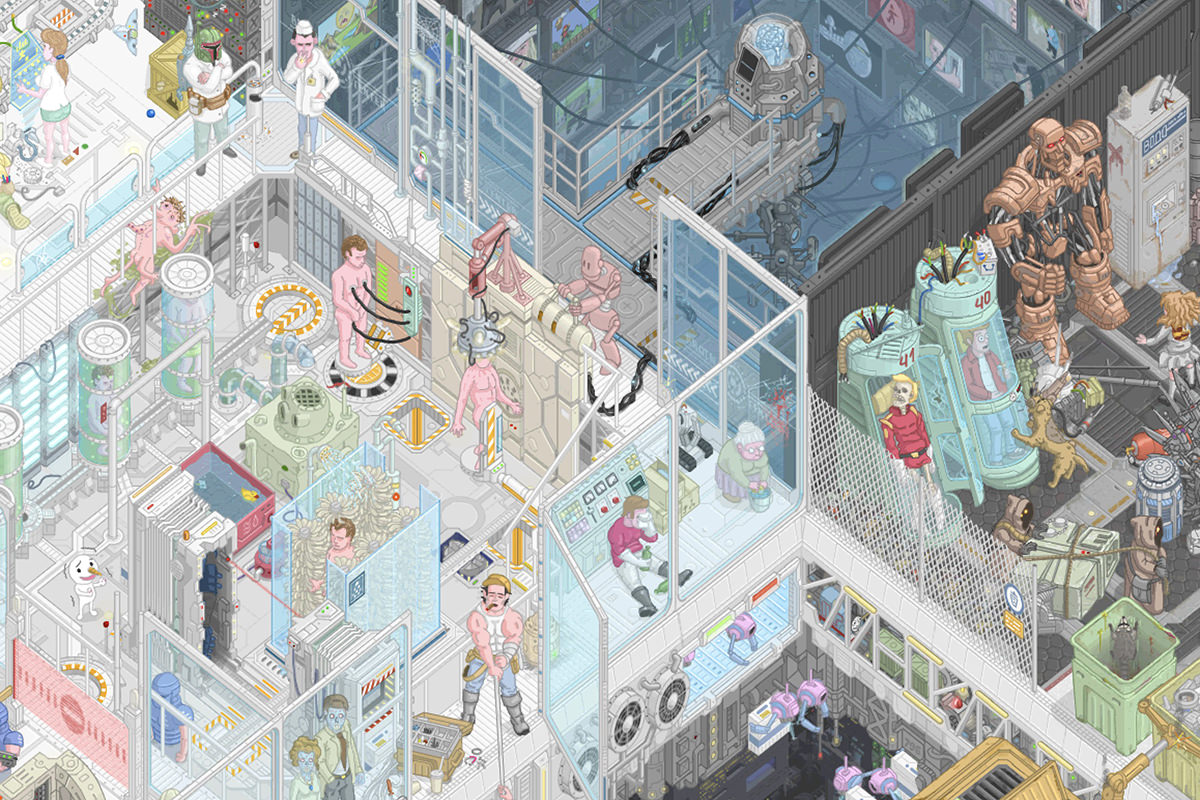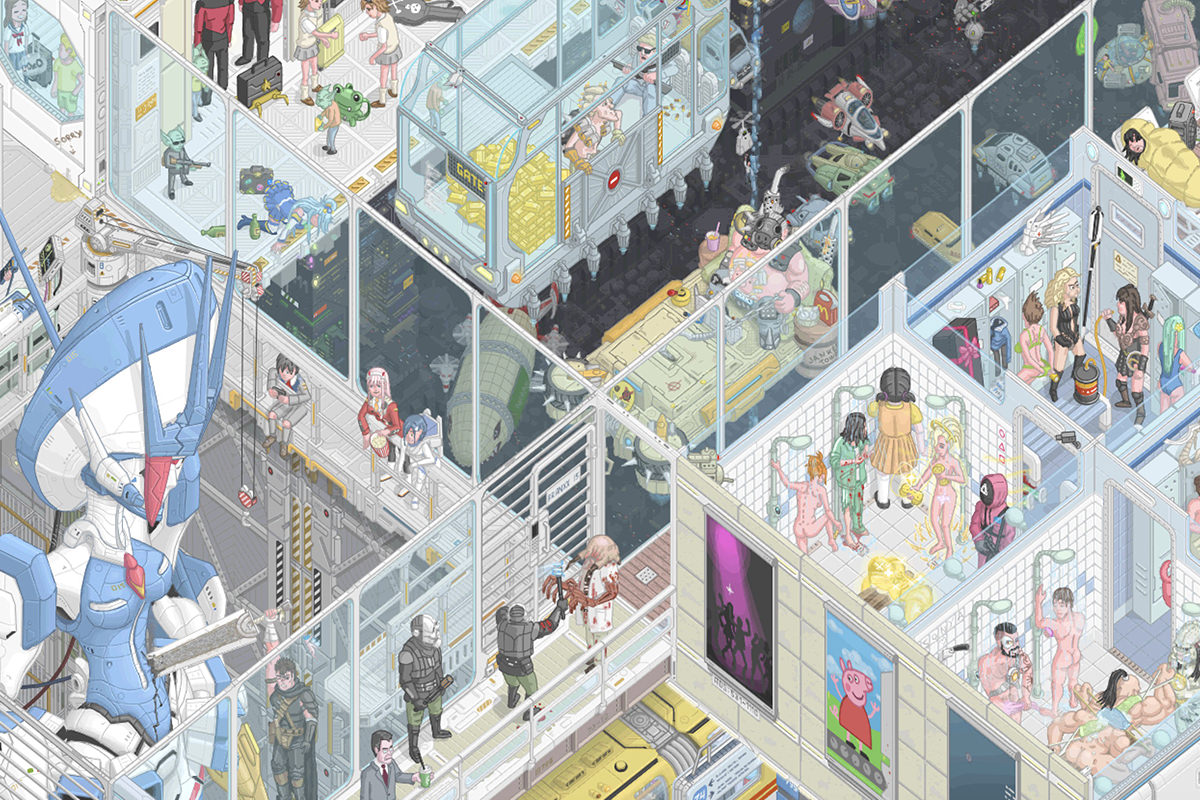 Worth a visit if you like looking at cool stuff!

• I'm Batman! And here's what I wish I would have had to post when Kevin Conroy passed...
A lot of people... like a lot a lot... have Kevin Conroy as "their" Batman. This will go on for a while.

• SHIT! And here we are again. Apple's HomeKit... which has always been HomeShit... is still a pile of shit. And Apple doesn't fucking care. It is absolutely outrageous how there are known issues plaguing the system and Apple doesn't even acknowledge that there are problems. A company worth billions of dollars, but they won't fix it or offer any solutions. For me the biggest problem is that Automations tied to timed events (like sunset or a time of day) don't fucking work! The event arrives and nothing happens. Which is shitty, because I have all kinds of things set up. Like turning my outside lights off and on. There are hundreds of threads on various forums with people trying to find a way to get their timed Automations working. Some things work... for a while... but the overreaching problem of HomeShit being garbage can only be addressed by Apple. And, once more for the people in the back, Apple doesn't fucking care.

And now back to your regularly scheduled Sunday antics.
Tags:
Apple
,
Bullet Sunday
,
HomeKit
,
LGBTQ
,
Movies
,
News
,
Television
,
The Internets
Categories:
Apple Stuff 2022
,
Bullet Sunday 2022
,
Internets 2022
,
Movies 2022
,
News – Politics 2022
,
Television 2022
—
Click To It:
Permalink
—
0 Comments: Click To Add Yours!
Posted on October 13th, 2021

As you may imagine, having a blog that's publicly out on the internet can result in a certain level of backlash from people looking at it. I got a death threat for my thoughts on President Trump. I got two death threats for my thoughts of Hillary Clinton. I've also gotten assorted threats for all kinds of things on this blog... with most of the hate coming from homophobes who really don't like that I am an LGBTQ+ ally. After Washington passed the Marriage Equality Act R-74 (something I advocated for at least once a week) I got one of the longest, nastiest, most hateful comments I've ever received. Obviously I didn't approve it. But I did send a reply since he included his email address: "I don't want any more kids killing themselves in my community because they're gay and think they have no future. Marriage equality shows these kids that people approve of THEM. I could give a shit about who's married or not. I then added a link to a news story of the kid from my high school alma matter who committed suicide after being relentlessly bullied. Bullied for nothing more than being who he is.
Who he was.
He died in February, 2012.
Then-Governor Gregoire signed the legislation for marriage equality ten days later on February 13th.
The legislation was voted into law during the 2012 November election.
Then it was rendered moot when the US Supreme Court made marriage equality law country-wide on June 25, 2015.
I was reminded of all this last night as I was watching the movie Adam & Steve for LGBTQ Movie Month (it was weirdly not horrible... with some very funny bits and some cringe bits). The film was released in 2005. At the time, I think that Massachusettes was the only place where marriage equality was legally available.
A different world now. Which is reflected in the movie. To an extent.
Malcolm Gets's character talks about wanting to fall in love, get married, and have kids like he saw in the movies. Spoiler Alert: Malcolm asks his boyfriend to marry him. And they do, in fact, get married at the end. But they don't go much further on commentary than that, despite the ceremony likely not being legally recognized? The idea of marriage equality in 2005 was a bit far-fetched. And ten years away was still ten years away, but it still seems that something could be said about hoping all 50 states would one day recognize their union. Or something? But maybe they didn't want that horrible backwards thinking intruding on such a happy moment for the characters? I get that.
All this has me really, really curious about that homophobe that hated me so badly for supporting equality back in the day. Did his head explode back in 2015 when "the gays" started getting married? Was he in denial about his sexuality and got over his self-loathing enough to get married to the man of his dreams? I honestly don't know. My hope is that if he's still a homophobe that he at least keeps that shit to himself.
Anything is possible.
DAVE'S 2021 MOVIE FESTIVAL CALENDAR
JANUARY: British Movies (and television)
FEBRUARY: Korean Movies
MARCH: Italian Movies
APRIL: Australian Movies (and television)
MAY: Art House Movies
JUNE: French Movies (and television)
JULY: Bollywood Movies
AUGUST: Japanese Movies
SEPTEMBER: Russian Movies
OCTOBER: LGBTQ+ Movies
NOVEMBER: Documentary Movies
DECEMBER: Holiday Movies (hello Hallmark!)
Posted on August 15th, 2021

COVID may be spiking again, but you're never really alone when stuck at home... because an all new Bullet Sunday starts... now...

• Air! When I saw this Emirates commercial, I assumed it was made with computer effects...
But NOPE!
I would crap myself to death if I even attempted this.

• FINALLY! Netflix has finally allowed us to disable the annoying as shit "ARE YOU STILL WATCHING" screens that pop up. Not sure if it's just for the current session or not (I'm assuming so), but I'll take what I can get. This is monumentally stupid. IF I WEREN'T STILL WATCHING, WHY WOULD BE TELEVISION BE ON?!?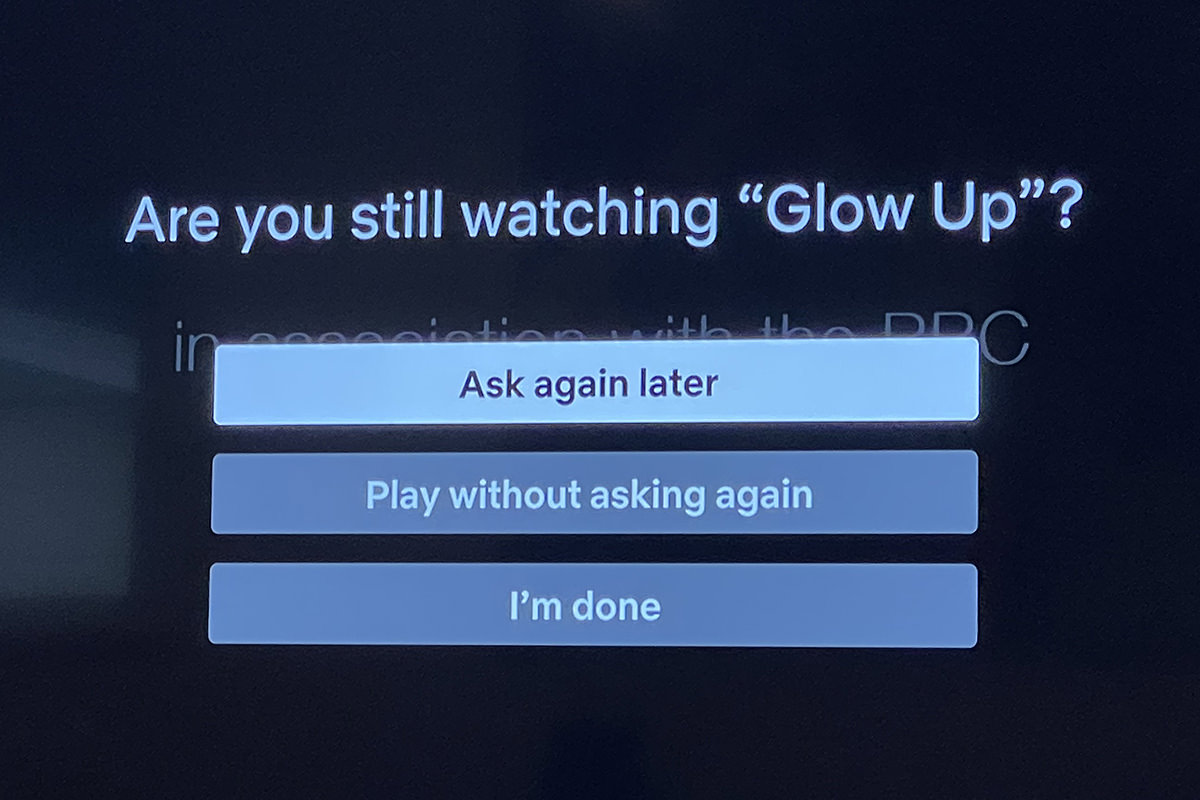 The lapse in logic just boggles the mind.

• CODA! Apple's original film, CODA (Children of Deaf Adults) is fantastic, and you should go watch it immediately...
As if Ted Lasso wasn't reason enough to subscribe to AppleTV+

• Brand Management. Well, this is heartbreaking...
It's frickin' 2021. Who gives a shit what another person's sexuality is? IT HAS NOTHING TO DO WITH YOU! And the idea that you can't hang out with LGBTQ persons because it will "affect your brand?" How does that even make sense to rational-thinking humans? But here we are.

• WANG! There are few things I love more than discovering a new comedian that's hilarious in all the right ways and somebody I hadn't heard of before... Phil Wang's new special Philly Philly Wang Wang on Netflix is EXACTLY THAT...
Highly recommended.

• Modern! I read reviews that made me take a pass on Modern Love... but then I heard somebody talking about how much they are enjoying the second season and decided to give it a try. I really like this one. The first season was wonderful, and the first episode of the second is my favorite yet...
Worth a look if you have Amazon Prime and have a box of Kleenex available.

• Setting Sail! The show is good... and the theme song is really good...
It's Love, Victor all over again!

And now back to your regularly-scheduled pandemic.
Tags:
Advertising
,
Apple TV+
,
Bullet Sunday
,
Comedy
,
LGBTQ
,
Movies
,
Netflix
,
Standup
,
Television
Categories:
Apple Stuff 2021
,
Bullet Sunday 2021
,
Television 2021
—
Click To It:
Permalink
—
2 Comments: Click To Add Yours!
Posted on June 27th, 2021

Baby it's hot outside, but the hot lead from my bullets are even hotter... and an all new Bullet Sunday starts... now...

• Pride! I could do an entire week of posts on the TikToks of ileavebreadcrumbs. He is a man who married a male soldier during the era of "Don't Ask Don't Tell," and his stories are just... a lot. I cannot even fathom how straight couples would deal with the same obstacle that gay couples have to endure. Just take for instance their wedding...
The fact that he is willing to put himself out there knowing that homophobic bigots are just waiting to tear him apart in the comments is everything that Pride exists for. Love = Love.

• Pride Again! And it doesn't stop there. His husband is not just "fairly famous"... he's famous-famous." His story has been discussed in many, many places. Including, most famously, on The Daily Show...
He was even a part of The Newsroom...
That's all kind of crazy how they found out they were on a TV show! But... remarkable too.

• More Pride! But the TikTok that destroyed me was this one...
Do yourself a favor and go watch his TikToks. This is why we have a Pride Month.

• At The Car Wash, Yeah! A friend shared this video on Facebook and I must have watched it a hundred times by now. It's just that good...
Somebody filmed him doing it again, but this time we get to see him walk off...
I mean, you can see him just patiently waiting for the brush to come down and then walk directly underneath when it gets low enough. Makes ME want to give this a try!

• Salvage! One of my truly joyful distractions on YouTube is Baumgartner Restoration. Julian is an absolute master of his craft, and his latest project... restoring a van Dijk... is him at the absolute top of his game. If you have time to spare (and I highly recommend making time) this is a remarkable mini-documentary. UPDATE: The second part is even better, so I'm posting it instead (you can still catch the first part here, if you're hungry for the whole story)...
Absolutely incredible. UPDATE: and in this second part, be sure to watch an "end credits scene" that follows the blank black frame at the end (because there are no credit!).

• SHARRRRK! And... I've cleared my calendar for Shark Week starting July 11th. Thank heavens I have Discovery+, because I will absolutely be tuning in for Stranger Sharks!...
Oh, who am I kidding. I'll be tuning in for all of the shows!

• Beer Beer! Truck Truck! You may remember when I mentioned that a guy made a song out of somebody (rightly) critiquing Country music...
Well, it finally came out as an actual song. It's good. But a part of me thinks that something got lost in translation from the demo to the finished song...
The additional twang and polish is a bit distracting from what I was used to in the original track. Even so... that's a song that's going to be popping up on my SONOS rotation! And I'm not even a fan of Country music!

Now, if you'll pardon me, I'll go back to watching my air conditioning electricity bill continue to bankrupt me.
Tags:
Bullet Sunday
,
Dogs
,
LGBTQ
,
Music
,
Politics
,
Pride
,
Pride Month
,
Television
,
TikTok
Categories:
Music 2021
,
News – Politics 2021
,
Television 2021
—
Click To It:
Permalink
—
0 Comments: Click To Add Yours!
Posted on June 20th, 2021

I'm back from my quick trip over the mountains, so you know what that means... an all new Bullet Sunday starts... now...

• Happy Father's Day! Here's your Sunday Morning Happy. Watch until the end...
And happy Father's Day to the lucky dad of this adorable baby!

• Blame it on the Rain! Hope your Sunday weather is better than what these poor Guinnea pigs got...
Yeah... there's yet another TikTok rabbit hole I fell down.

• Picard! The first season of Picard wasn't stellar, but good enough that I enjoyed it (despite not being a Next Generation fan). The second season, however? I am very interested in seeing what they do with it, especially since Guinan is returning...
Fascinating to see an 80-year-old Patrick Stewart playing a 98-year-old Picard. Even more fascinating? That an 80-year-old Patrick Stewart would want to. But, thankfully for whatever reason, he does.

• Luca! The sad thing about our pandemic world is that movies get sent to streaming services, which somehow makes them seem "less than" the big movie releases of years past. Like a cheap "straight-to-video" film or something. Take Luca, for example, the latest Pixar film. It is incredible... easily on-par with any other Pixar movie ever made. It's the adorable story about young sea monsters who long for something more on the surface world in 1950's Italy. And it is stunning. It's set in a fictional town, but it easily recognized as a mix of the five fishing villages of Cinque Terre (which you can read about here). And the voice cast has some real surprises that I won't spoil here. Love, love, loved this movie...
Even more amazing? Thanks to the COVID-19 pandemic, this entire film was made from home! Highest possible recommednation. If you have Disney+, it's a no-brain to add to your watch list.

• Citizencide! Holy. Shit. This woman is literally the worst. Her sublime ignorance, stupidity, and complete lack of empathy typifies the horrors of so many of our elected government officials. Unbelievable, yet entirely believable. Even expected...
You can label my political disdain all you want, but this is what has be convinced that our government is actively trying to kill us. And we're voting for them to do it.

• "Today in Christian Love..." And people wonder why Pride Month is important...

• Snap Me! Ending on an LOL-worthy YouTube video seems like the way to go this Bullet Sunday...
THANOS WAS RIGHT!

=sigh= I suppose I really should clean up my house a bit since I was gone all weekend and have to go to work in the morning.
Tags:
Bullet Sunday
,
Disney
,
Disney+
,
Dumbassery
,
Government
,
LGBTQ
,
Marvel Studios
,
Movies
,
Pixar
,
Pride Month
,
Star Trek
,
Stupidity
,
Television
,
TikTok
,
YouTube
Categories:
Bullet Sunday 2021
,
Movies 2021
,
News – Politics 2021
,
Television 2021
—
Click To It:
Permalink
—
0 Comments: Click To Add Yours!
Posted on June 1st, 2021

Happy Pride Month, everybody!
It would be nice to think that 2021 would keep us moving forward, but there's a frightening amount of anti-LGBTQ legislation that is being introduced... especially on the anti-transgender front. The most troubling of which is targeting transgender kids which, given how vulnerable they already are, is horrific thing to have happen.
I sure hope that voters can find it in their hearts to keep tabs what their representatives are doing and educate themselves on these issues... because, more often than not, I am seeing gross misrepresentation of the facts.
The biggest misrepresentation being that coming out as "something other than straight" is a new trend that's confusing kids and being forced on people like it's some kind of fad.
At which point it may be helpful to look at it in a different context. Because being LGBTQ+ is nothing new... it's just that we're finally getting to the point where people are able to be who they are openly and not have to hide it any more. It used to be that being left-handed was considered evil and left-handed kids were forced to learn to write with their right hand. Naturally, the number of people who claimed to be left-handed during this time period plummeted. But once this nonsense started to fade away, the number of left-handed people increased. Except... they didn't. They had been here all along, it's just that they were not allowed to be who they are. It's the same for LGBTQ+ persons... they've been here all along. It's just that they've been forced to conform to societal "norms" that were forced on them.
It's far past time for that nonsense to stop.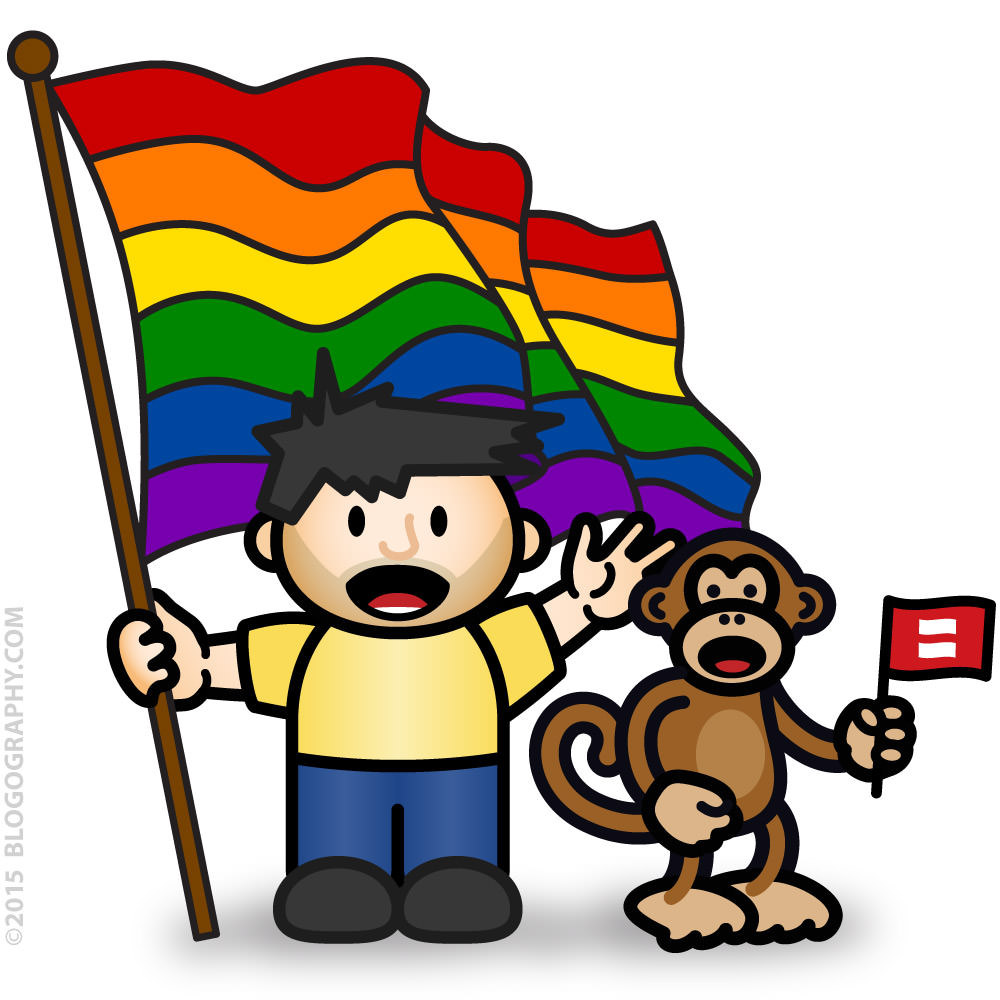 Last night it snowed. Not a ton, but enough to turn the world white here in the foothills of the Cascades.
In the Northeast, of course, it's another story entirely. Which means even if there
wasn't
COVID happening, I'd likely be unable to get to my annual December work trip in Maine. Assuming I could even fly into Boston and the roads are open, there's still a matter of 2-4 inches of snow falling per hour... followed by rains which will freeze at night. Not a pretty scenario.
Back on my 2014 trip, similar conditions were brutal, and it took a half hour to scrape the ice off my rental car and get the tires free from having been frozen to the ground...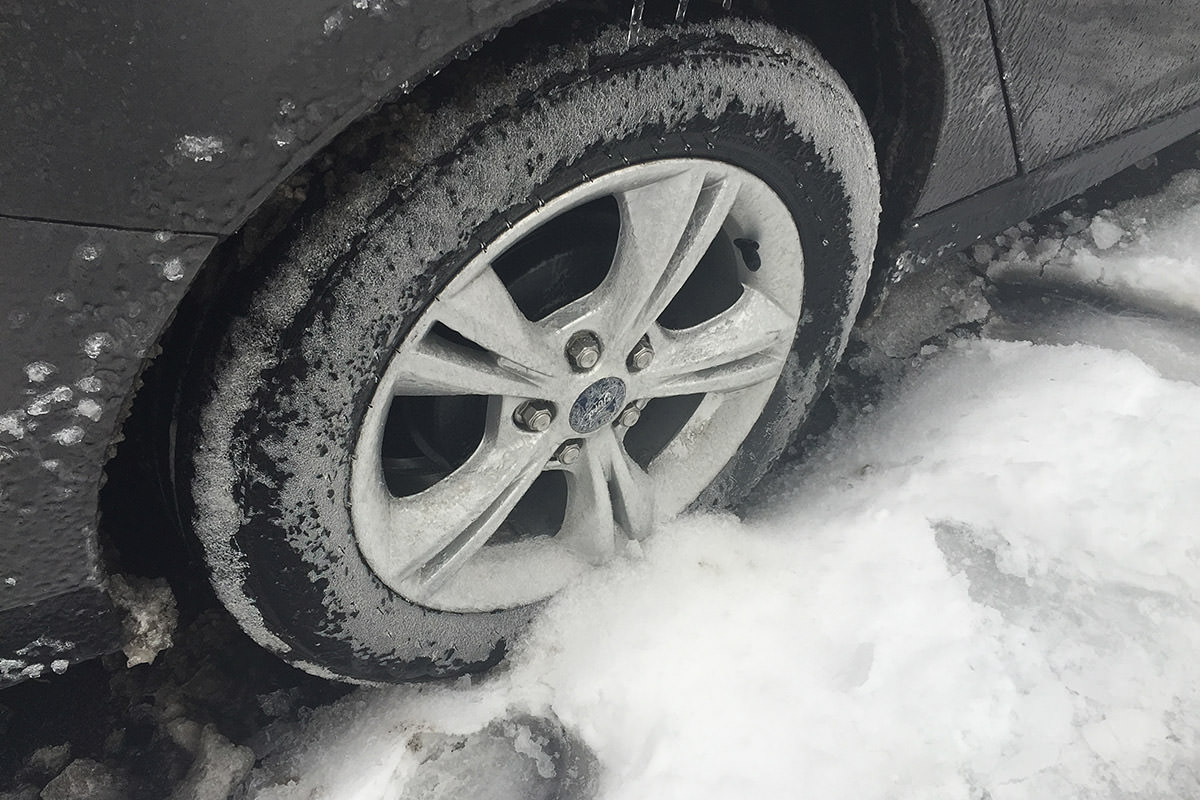 But I can't complain too much. Being stuck in Portland in the bitter cold gave me the opportunity to go exploring with my camera and I got some really nice shots that trip because so few people were out braving the weather...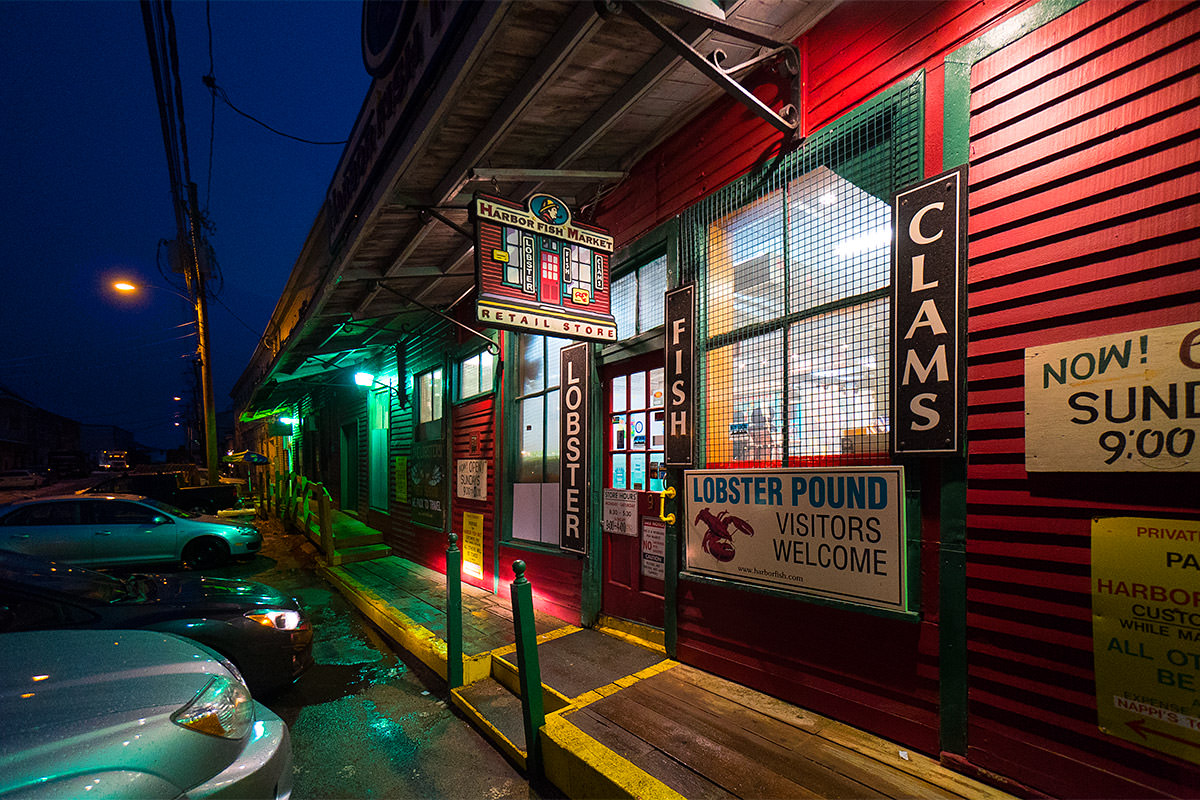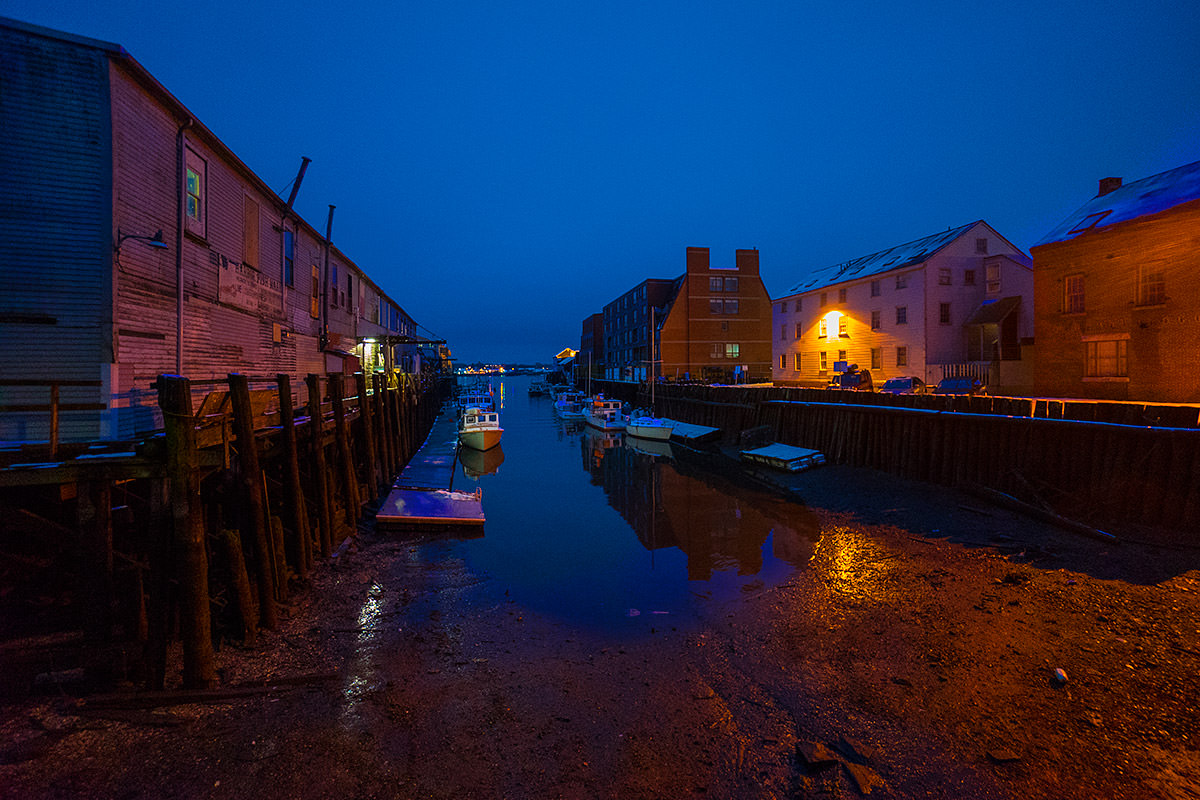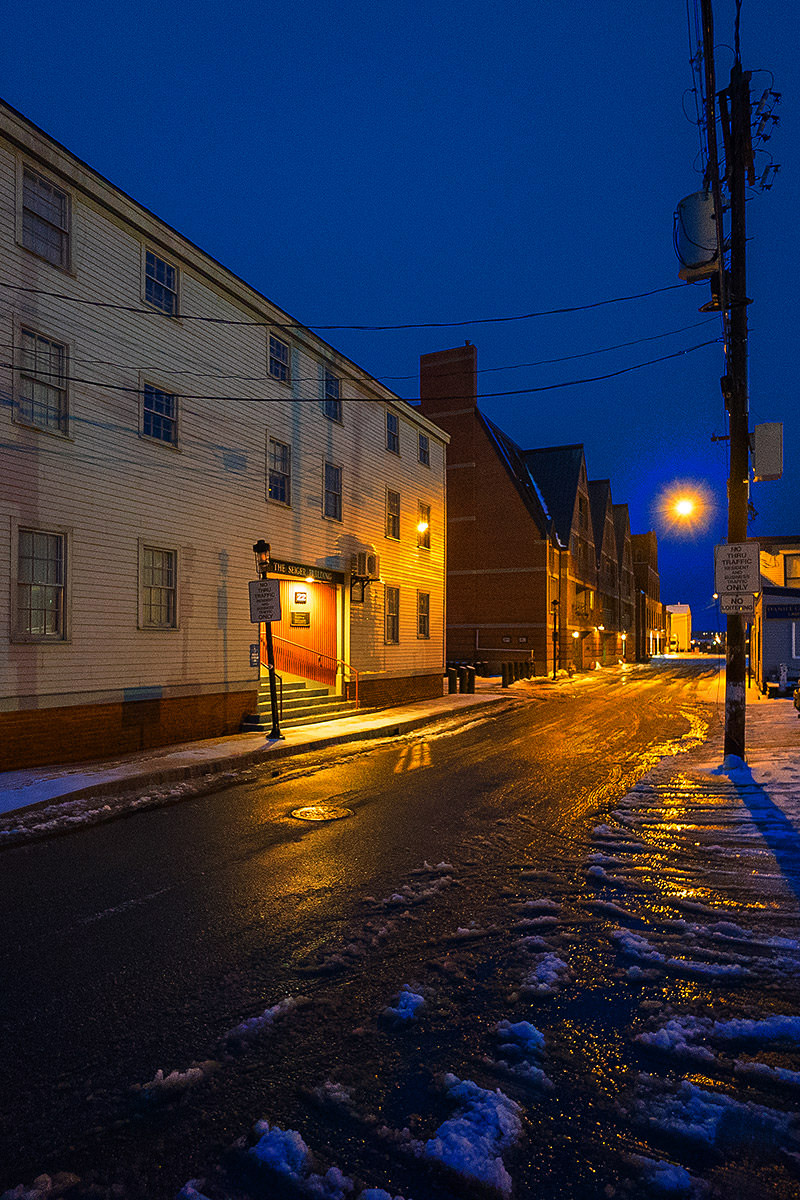 It will be interesting to see how my travel goes in 2021. Now that the charity has shuttered and work travel has halted indefinitely, it's entirely possible that I'll take just one or two trips a year for vacation or visiting friends and that's it. Quite a change from the dozens of trips I was making each year pre-pandemic. Though when you consider I had zero flights in 2020, even one flight will be a huge change from where I'm at now.
Oh well. I guess the frequent flier status and upgraded seats were good while they lasted. I had 5 years of good status followed by 25 years of amazing status and nothing lasts forever. Still... I will surely miss getting International upgrades. Domestic flights are no big deal. Seattle to Hawaii is just over 5 hours. Seattle to Orlando is around 6 hours. I can tolerate just about any seat for that long. But those 11+ hour flights? Having legroom and comfy seats makes a world of difference.
2006-2013 were my best travel years. When both you and your mom (who has zero status) regularly get upgraded to World Business Class for international trips... you know you are flying a lot of miles. An absurd amount of miles...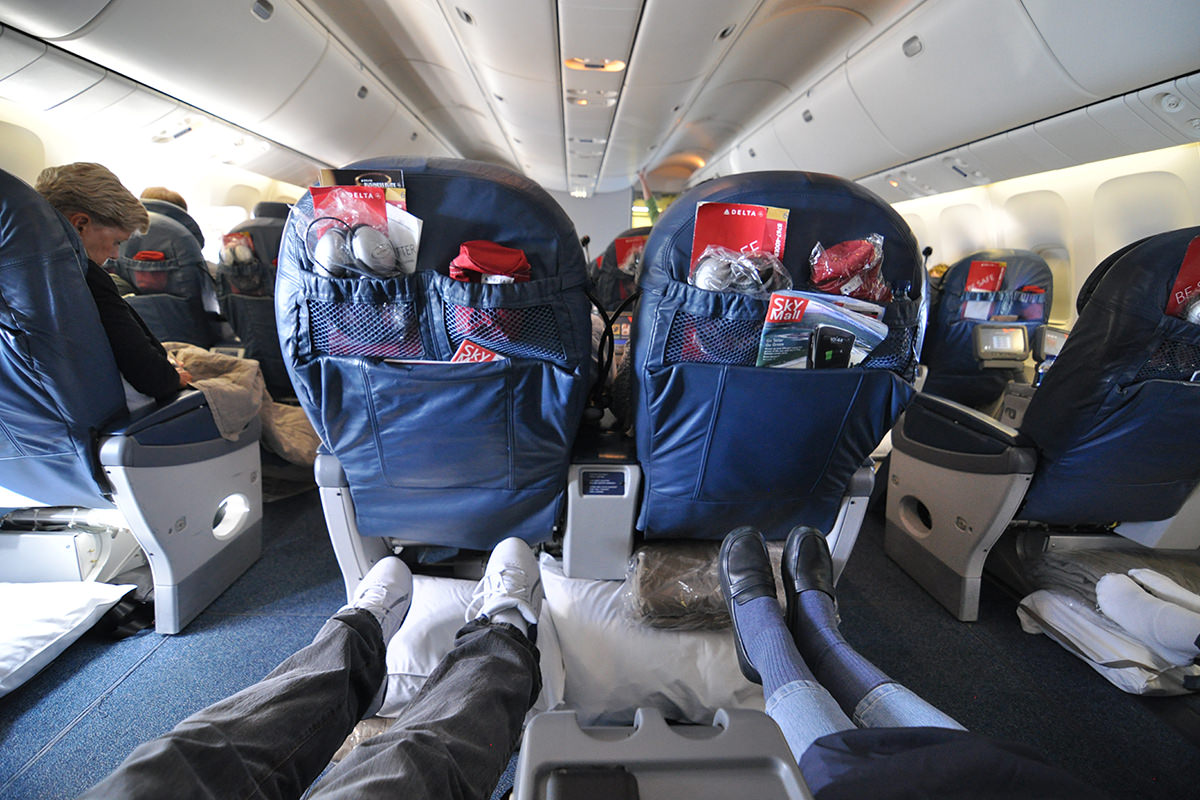 =sigh=
Those were the days.
In other news... hate comments continue to trickle in because I dared blog about the movie Dashing in December and showed a photo of two gay cowboys dancing together. I hardly ever read hate comments and delete them the second I know what they're about... but this morning I awoke to a comment which merely said "YOU WILL BE DAMNED!" and I had to really appreciate the artistry in that. A comment short enough that I had read the entire thing before I realized it. If I were to respond to this kind of idiocy (and I don't) it might be along the lines of "Settle down there, snowflake! It's not like I posted images of the gay cowboys kissing!"
Well I'll be damned. I actually did do that!
Please keep your hate comments short and to the point.

Oh wow... hate comments! It's been months!
Yesterday I wrote about the most romantic scene from a movie I've ever witnessed... the dance at the squash festival in the old rom-com Doc Hollywood... then compared it to a similar scene from the new rom-com Dashing in December.
But because the latter film features a romance between two men, that was apparently a bridge too far for some people to take. And so... hate comments! I can only guess that I was put on some kind of watch-list ages ago because every time something like gets posted, whomever it is that's hate-reading my blog apparently tells their entire cadre of like-minded friends to come leave nasty comments that I'll barely read (and never approve) because life is just too short. The IP addresses are from all over the USA, so it must be some kind of online group (One-Dozen Moms... is that you?).
What the issue always seems to boil down to is A) My acknowledging that LGBTQ+ people exist and this is somehow considered offensive and dangerous, because B) My blog has "cartoons" on it which attracts children who might see such unholy perversions as this...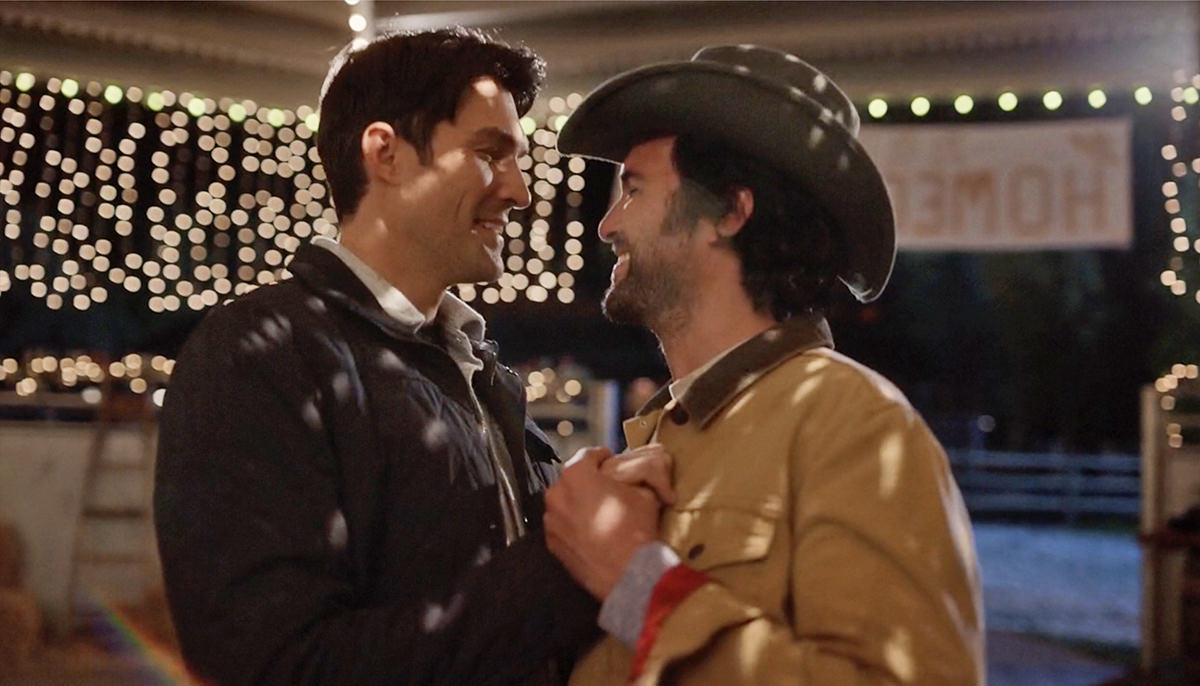 And all I can say is... you're welcome!
Because if your kid happens to be gay and does come across something as innocent as a photo of two guys dancing together on Blogography, then maybe it will be a little ray of sunshine which validates their existence and helps them to deal with the toxic atmosphere you've cultivated which lead so many LGBTQ+ youth into self-harm and even death.
And if you're one of those people who would rather have a dead child than a gay child, then fuck you sideways, because you're everything that's wrong with our society. Nobody "turns gay" from looking at a frickin' photo like this. I mean, you didn't. Or did you?
The truly telling thing about hate comments FOR THE SAKE OF THE CHILDREN on yesterday's entry is the fact that I regularly drop F-bombs in blog entries and never hear a single discouraging word about that. So it's not all the things I write about here... only some things. Maybe before I started blogging I should have asked the internet for a list of things that are and are not acceptable? Well, too late for that now.
I can no more relate to a movie about gay cowboys falling in love than I can relate to a movie about straight people falling in love (apparently, =insert cry emoji=)... but I find them equally entertaining. Actually, I find the gay cowboy romance more entertaining because it's something I haven't seen a million times before (at least not since Brokeback Mountain fifteen years ago). Happy people falling in love are happy people falling in love and I just don't give a crap so long as it doesn't involve children or unwilling animals. And, on top of it all, Dashing in December is GOOD. Really cute stuff if you are into the whole Hallmark Christmas movie rom-com thing like I am.
And if you think that a bunch of hate comments is going to get me to change my mind about posting innocent photos of LGBTQ+ persons merely existing, read this entry and get back to me.
(hint: the answer is "no")
And now, because I love y'all more than sandwiches, here's the song Take Me Home For Christmas by Dan + Shay which plays at the end of Dashing in December. It's a totally great song... and doesn't have gay cowboys in it, if that's important to you for some reason...
Awwww. Santa puppies are the best puppies.