Posted on July 12th, 2017

Today is Net Neutrality Day. Which you'd think would be redundant since we have it, but apparently that may not be for long.
Pig fucker assholes like Chairman of the FCC Ajit Pai are once gain trying kill net neutrality so that big business can control the internet. Never mind that they have to tell lie after lie after lie to sell it to the American people... the money involved is massive, the people involved are all-powerful, and telling lies is not something they really give a fuck about.
I have written about how crucial net neutrality is to a free and open internet many, many times (like here, for example).
And I'm just one voice of many, because the American people have backed net neutrality many, many times.
But it never seems to matter, because the people trying to kill it have an endless supply of money to throw at the pig-fucking assholes who keep assaulting it.
It's at times like this that I sincerely feel we should burn this fucking shithole of a corrupt piece of shit country to the ground and fucking start over. What The United States of America is supposed to be all about is lost when its citizens no longer have a say. People with money are ultimately the only ones allowed to have a voice now. Because they are the only ones with the means of buying off the politicians who make the decisions for all of us...
If Pai and his bought-and-paid-for pig-fucking asshole confederates actually manage to kill net neutrality, I might as well take down Blogography. Because it's only a matter of time before Very Important People decide they don't like me calling them pig-fucking assholes and shut it down for me.
The pig-fucking assholes.
Visit the FCC and tell them that you support Net Neutrality.
UPDATE: And... Mr. Trae Crowder, everybody...
Holy shit what a cluster-fuck.
Posted on April 10th, 2017

There are few businesses I loathe more than United Airlines.
They are a shitty, shitty company and just about every experience I've ever had with them has been a bad one. I stopped flying them because they lost my luggage twice in four flights and were unbelievably shitty to me as I attempted to get it back. Then, after nearly a decade, I finally flew them again. Not only did they lose my suitcase right out of the gate and treat me shitty for it... they then charged me to check it back home, even though I never got to use it my entire trip.
I detest these fuckers. Absolutely detest them.
Which is why I experienced zero shock when I saw that they had forcibly removed one of their paying customers from a flight they overbooked...
Now... before we go any further...
Most all airlines overbook their flights whenever they can.
The reason being is that they know that a certain number of people will cancel flights or change their ticket or arrive too late to make their flights or whatever. They're just trying to make sure that planes go out full, because that's what needs to happen for them to make money.
It's for this reason that I heavily advocate getting a seat assignment in advance and checking in for a flight the minute you are able to do so. That way, you're all set in the event that a flight is oversold. It will be somebody who didn't get a seat or check in early that gets left behind in an oversell situation (assuming the airline can't get volunteers to take a later flight).
Or so I assumed.
From the looks of things here, the guy had his seat assignment. So I honestly don't know what's going on. If United knew they needed crew on the flight, why didn't they handle this fiasco before boarding took place? You simply do not remove somebody from the plane like this. If you oversell a flight, you deny the person who didn't get a seat assignment and then lavish money and gifts on them out of compensation... before boarding.
But this is the fuckers at United Airlines we're talking about, and so...
...not a big surprise that this is how they decided to handle the situation.
United Airlines Hates You.
And guess what? Every time you fly with this heinous shithole of an airline, you're empowering them to keep hating on you... along with every other person flying with them...
Find a different way to fly.
Posted on April 9th, 2017

You may be thinking that after 500 Bullet Sundays I'd be giving up! But never fear, because an all-new Bullet Sunday starts... now...

• Target! Well, shit! All this time I've been waiting for the Victoria Beckham collection to debut at Target. It finally drops, and I find out it's WOMEN ONLY! What the hell?!?
Oh well... I promised I'd buy something nice when it the Beckham Collection was released, and I'm going to keep that promise. Good thing it's at Target where I know I can use the bathroom after changing into my new frock de Posh Spice.

• Something For Everyone! I'm not going to weigh in on the dumbass Pepsi commercial bullshit with Kendall Jenner... everything that needs to be said about it has been said. I just wondered over and over how in the hell the concept managed to get greenlit in the first place. And now, thanks to Saturday Night Live, we have that insight...
Probably. Probably.

• THE FACTOR! And speaking of SNL... holy crap! Alec Baldwin not only has a terrific President Trump, but a flawless Bill O'Reilly as well!
If only he would permanently join the cast. I mean, seriously, SNL ratings are higher than ever, and he's a perfect fit.

• Dreamy! Somehow I missed this one?
I need more dream pop in my life.

• Hannity! Yeah. Just going to leave this right here...
Agenda-ramming asshole.

And... Bullets B Gone.
Posted on March 28th, 2017

Well, as expected, the bought-and-paid-for representatives in The House have voted with the bought-and-paid-for senators in The Senate to strip away privacy protections for internet access. Now the legislation will be passed to President Trump so he can sign off on it.
Everything you are online will soon be in the hands of your Internet Service Provider.
Who will sell everything from your browser history to your location data to whomever will pay for it. And, believe me folks, they will.
The Republican spin about how this is a Good Thing is total bullshit. There is nothing more important than your privacy when it comes to the internet. There cannot be enough protections to ensure your privacy on the internet. Any claims to the contrary can be nothing but bullshit.
So... be sure to look into a VPN if you plan on browsing the internet in the future.
Also... please pardon the mess at Blogography for a while. I'm switching the entire site over to an SSL security certificate, so images, videos, and such will probably be messed up until I get everything sorted. If you check the URL in your browser address bar, you'll see that Blogography is now HTTPS secure. You can hover over the badge at the bottom of my sidebar to verify it.
Next up? Killing off net neutrality, I'm sure.
UPDATE: Here's a handy list of how much your senators and representatives were paid to sell out your privacy. Pig fuckers, every one of them. But especially The Right Dishonorable Cathy McMorris-Rogers and the Right Dishonorable Daniel Newhouse, Representatives from my Great State of Washington. Enjoy the tens of thousands of dollars you took in betrayal of your fellow Washingtonians and their privacy, assholes.
Posted on March 26th, 2017

Time to burn this muther to the ground, because an all-new Bullet Sunday starts... now...

• The Government is Not Your Friend. In all seriousness, I wonder what it's going to fucking take before US citizens wake the hell up to how their privacy rights are being chipped away by elected officials. Our bought-and-paid-for-Senators just voted to undo internet privacy regulations, which means that you ISP can sell your browsing history to advertisers. Our privacy is up for grabs, and fuckers in the GOP are the pimps making it happen. Might want to look into a VPN to protect yourself before this gets run through the House.

• GET OUT! I'm just going to chime in with the vast majority of critics and say that Get Out is one of the best films this year...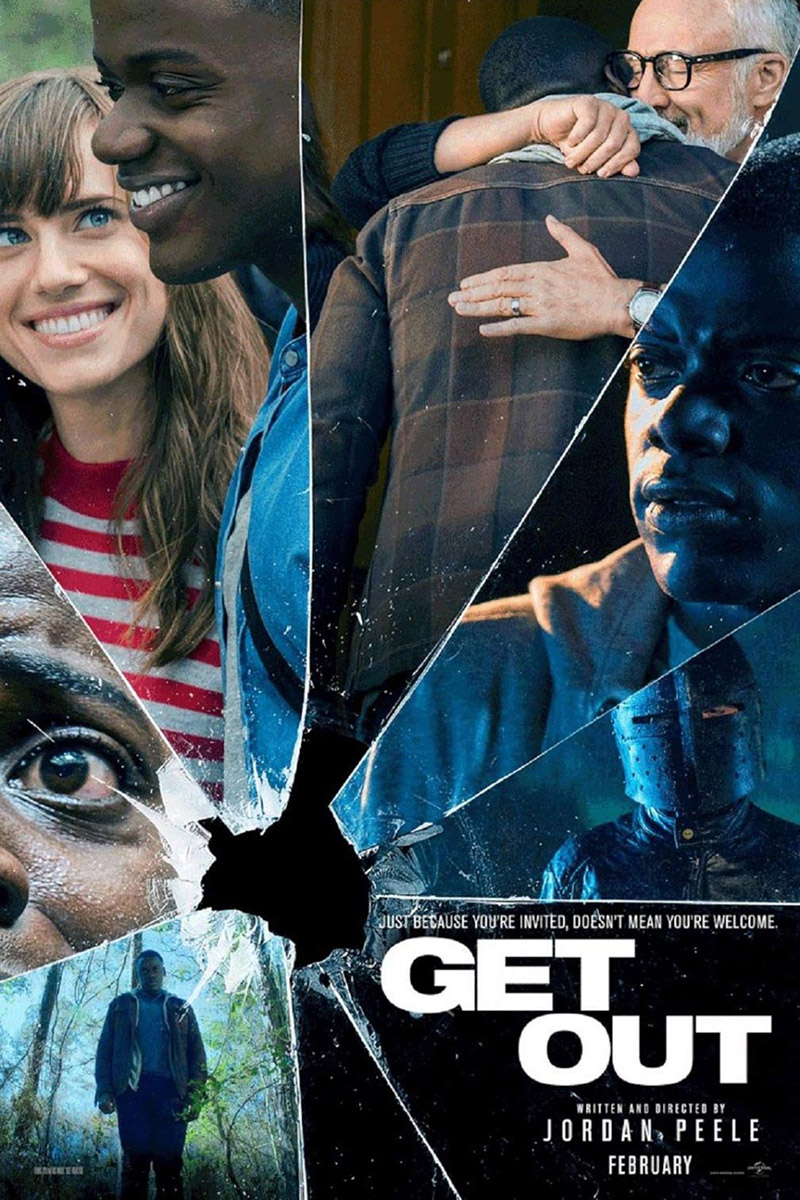 Jordan Peele has absolutely killed it. So far as suspense thrillers go, this is a tough movie to top. Easily going to make y "Best Of" list for 2017. Go see it!

• Final Dimensions? Rumors have been swirling that my favorite game of the moment... LEGO Dimensions is getting canceled. Back in January I was dismissive of such rumors. But now? Evidence is mounting.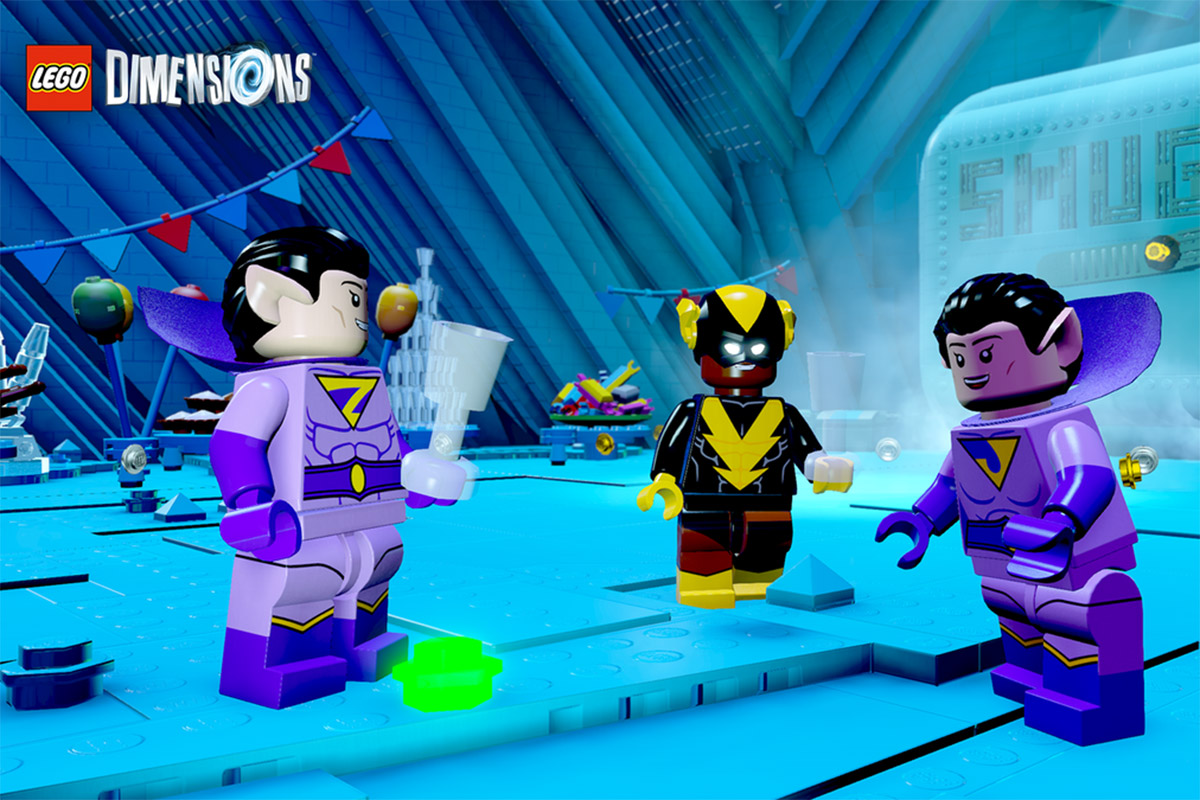 Needless to say... this sucks if it's true. Sucks hard. The sets that have been coming out lately are better than ever, and a lot of fun to play. More sets for properties like Beetlejuice, Powderpuff Girls, and Teen Titans GO! have been delayed, but are still on the way, so there's that. But still... I hope we're getting even more sets before LEGO hangs it up.

• Headlines. So... when you see a headline like this pop up in your newsfeed...
You have to guess... will this be some godless liberal senator scumbag with no moral values... or will it be a "family values" Christian who supports anti-gay, anti-trans legislation? Lets find out together, shall we?
State senator found with teenage boy in hotel room.
Big fucking surprise. It's the "family values" Christian who ends up being the fucking pervert. YET AGAIN! It's always these assholes getting caught texting things like "I'm gonna fuck you like a good little boy if you keep calling me daddy." They can't seem to help themselves. Which is why every fucking time I see some politician asshole going out of their way to shit all over LGBT equality, I automatically expect they're fucking pedophiles. And history seems to back this up.

• Assemble! Oh goody. Justice League looks like a total rehash of Batman vs. Superman... incomprehensible action sequences strung together with boring shit nobody cares about...
At least Zack Snyder is consistent with his suckage.

• Gubermint! There's so much fucked up shit going on with our Trump-infused government that I could fire off another fifty bullets just to touch on it. But doing so will probably make me want to blow my head off, so I'll pick just one...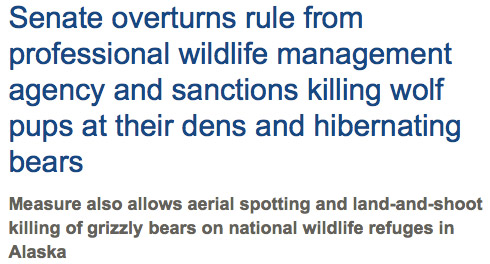 You can read about it here. What a bunch of fucking monsters we have representing us. If they are willing to treat innocent animals like this, there's no hope for us. None.

So over bullets for today.
Tags:
Assholes
,
Bullet Sunday
,
LEGO
,
LEGO Dimensions
,
Movies
,
News
,
Politicians
,
Politics
Categories:
Bullet Sunday 2017
,
LEGO
,
Movies 2017
,
News – Politics 2017
—
Click To It:
Permalink
—
1 Comment: Click To Add Yours!
Posted on February 26th, 2017

Don't panic just yet, because an all-new Bullet Sunday starts... now...

• A Simple Difference. I love advertising that really makes you think, and this ad from Australia is absolutely brilliant in getting its point across. Before watching, it may be helpful to know that Aussies use BBQ sauce the way Americans use ketchup. And Aussie tomato sauce is much like ketchup except not...
For an equivalent American context, the guy telling his dad he likes tomato sauce is the equivalent to going to Chicago and telling the hotdog vendor that you want ketchup on your dog.

• Dyer for Govorner! Now THIS is transparency on a candidate website! Not really anybody's business but his, but I get why he's written it. I think most people would hemorrhage if they were to have this kind of insight into the people they've elected. Well, except for President Trump. Apparently he can do whatever the fuck he wants... no matter how heinous... and it doesn't matter to his supporters. Even though those same supporters have condemned the same activities in others.

• Dimensions Now that Disney Infinity has died, I am really, really hopeful that LEGO Star Wars and LEGO Marvel Super-Heroes will end up in LEGO Dimensions. The epicness of such a fusion would almost be too much for me to handle. Darth Vader driving the Batmobile? Spider-Man slinging through Adventure Time world? Catwoman meeting Black Panther? The possibilities... the possibilities...
Big fun awaits... if Disney will play ball.

• HeLa Can. Not. Wait. The book, The Immortal Life of Henrietta Lacks, was excellent. And while I've never liked Oprah as a talk show host, I've always loved her as an actor...
If you haven't read the book, it's worth a look.

• Ross! Be yourself. Unapologetically. Be like Ross and let the haters hate on... it's all they have...
Ross has got to be one of the nicest guys in Hollywood. Milo Yiannopoulos has got to be one of the biggest assholes on the planet. There is no contest here. None.

• ALARM! Why is the iPhone alarm system so shitty? Can't skip an alarm without turning it off. The alarm plays... FOREVER... instead of turning off after a few minutes. The snooze feature is absolute garbage because it's so inflexible. The list goes on and on. If you use your iPhone as a clock like I do, this is a daily frustration that drives me bonkers, especially on the weekends. Apple... you have BILLIONS of dollars. Why not take a fraction of that money and fix your shit?

And... aren't we all glad that's over?
Posted on November 22nd, 2016

I guess we're doomed to make the same mistakes over and over again.
Even in The Land of Couldn't Happen Here...
Good luck this time around, citizens of planet earth.