Don't worry about the world, worry about me... because an all new Bullet Sunday starts... now...

• TREK! Star Trek: Strange New Worlds looks SO good...
Here's hoping that Paramount+ doesn't turn it to whiny bullshit like they did with Star Trek: Discovery (that show started amazing too, but has devolved into the worst Star Trek ever).

• le Carré! I never saw The Night Manager 2016 mini-series adaptation of the le Carré novel... but it's on Amazon Prime Streaming, so I've had it running today. It was very good. The performances are all sublime. And that ending... delicious...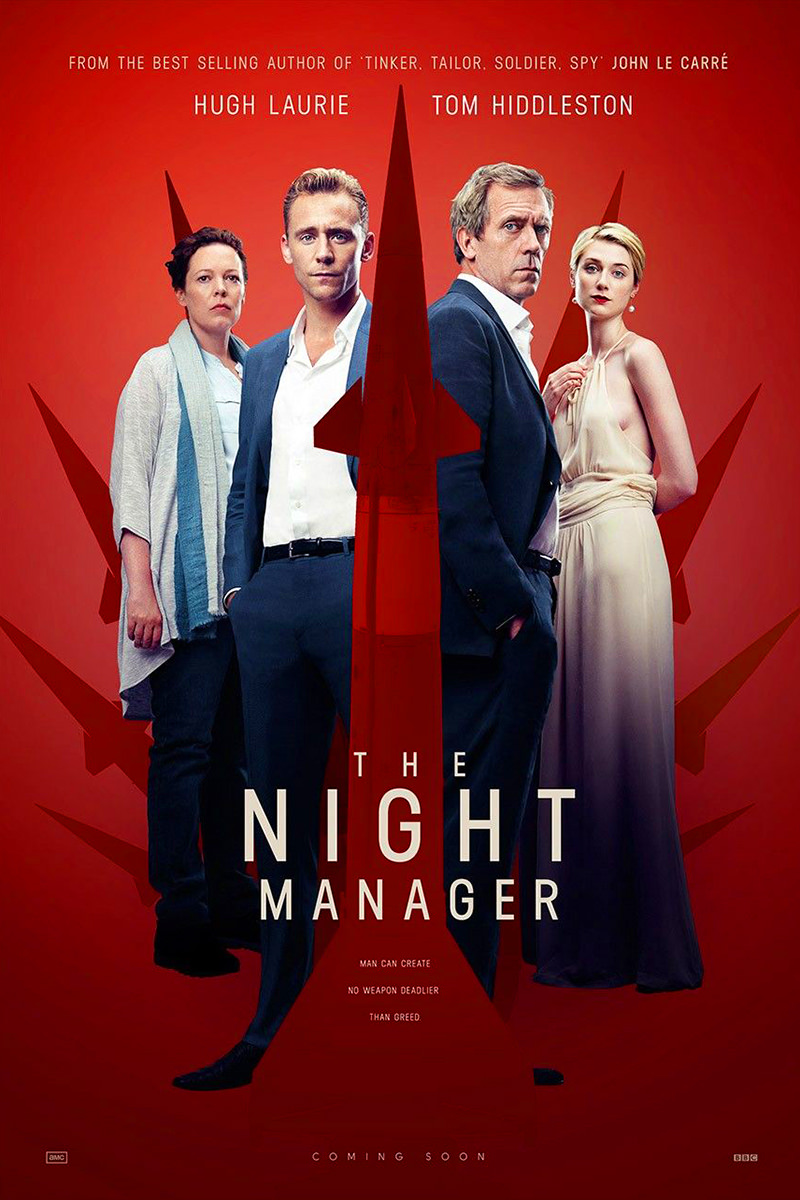 If you're looking for binge-worthy television and like the spy genre, it's worth a look.

• Holy! A while back, a-ha came up as one of my favorite bands and I commented that it's such a shame that so few people know of their albums after their smash-hit first release. It remains some of my favorite music ever made. AND EVER SINCE I have had their song Holy Ground stuck in my head. But not just the song (though I've always found it gorgeous and haunting) what's stuck there is a crappy fan edit that mashes up the studio recording with the video of a live performance and scenes from the movie "Troy." It contextualizes both the song and the film in a way that elevates them both...
I wish it was available as a hi-res, better-quality video, because it really is beautiful. And I'm dying to know how the person who cut this together came up with the idea.

• Fooling'! Sometimes you kinda have to wish that April fools' jokes were reality, right?
I hope I never see this in grocery stores, because I will buy it in bulk and smear this stuff on everything I eat.

• Mavericky! I hate to say it... but this actually looks like it's going to be good. It's certainly going to have plenty of edge-of-your-seat action, it looks like...
Very cool that they got Val Kilmer to appear. Though, much to my horror, the only thing that enters my head any more when I hear "Maverick" is this...
Lord. And apparently she (Palin, not Tina Fey) is running for office again. Or something. I'm too afraid to look into it.

• Horse Dewormed! Wow. I may shit my pants in disbelief.

And speaking of shitting my pants, time for me to put away the bullets and see what's being reported in the news.

Most years I do a round-up of my favorite April Fools jokes running online.
This year everybody was eclipsed by the greatest prank of them all... Pac Man Mode on Google Maps! Now you can play Pac Man next to your house or on famous streets around the world!
Like Times Square...
Heaven only knows how long this will last, so get it while you can.

UPDATE: Though, I have to say, this was pretty darn amazing too...
LOVE YOU, BOB BARKER!

I really hate having to leave the Netherlands.
Almost as much as I hate stupid "April Fools Day" pranks that get unleashed everywhere. And since there's always somebody who believes people's outrageous shit, the fools-pranking will never end.
At least Google puts some effort into their pranks each year...
The really cool thing about this year's gag is that this is something that will probably actually happen one day. It's only a matter of time before augmented reality games are this good.
The Virgin America & Nest prank was pretty funny too...
And since YouTube is where most of the pranks live, they decided to get in on the act themselves...
But my favorite? SelfieBot!
And now I guess it's time to climb in a metal tube for ten hours. Then drive in a car for two-and-a-half hours. Then go to the clinic for my smashed ribs for an hour.
Ha! April Fools! You can never get out of the walk-in clinic in under five hours!
See you across the pond.