Yikes. Look like it's the Northeast's turn to be inundated with snow! But you can still find warmth in your heart... because an all new Bullet Sunday starts... now...

• BAT! I have watched this SO many times...
Those are some big bites! I love bats.

• Eats! Well that was sure nice of him...
Somehow, this never occurred to me. But I guess it happens. Or your UberEats driver gets in an accident... or has a car breakdown... or whatever. I guess the good news is that if you're an UberEats driver who gets in an accident you have something to eat while you wait for the tow truck.

• Minnie! Disney put Minnie Mouse in a pantsuit, and people are losing their fucking minds. And it's like... it's a cartoon character. Don't stress. My problem isn't that Minnie Mouse is in a pantsuit... it's that she's in a butt-ugly pantsuit. THIS is the best they could come up with?!?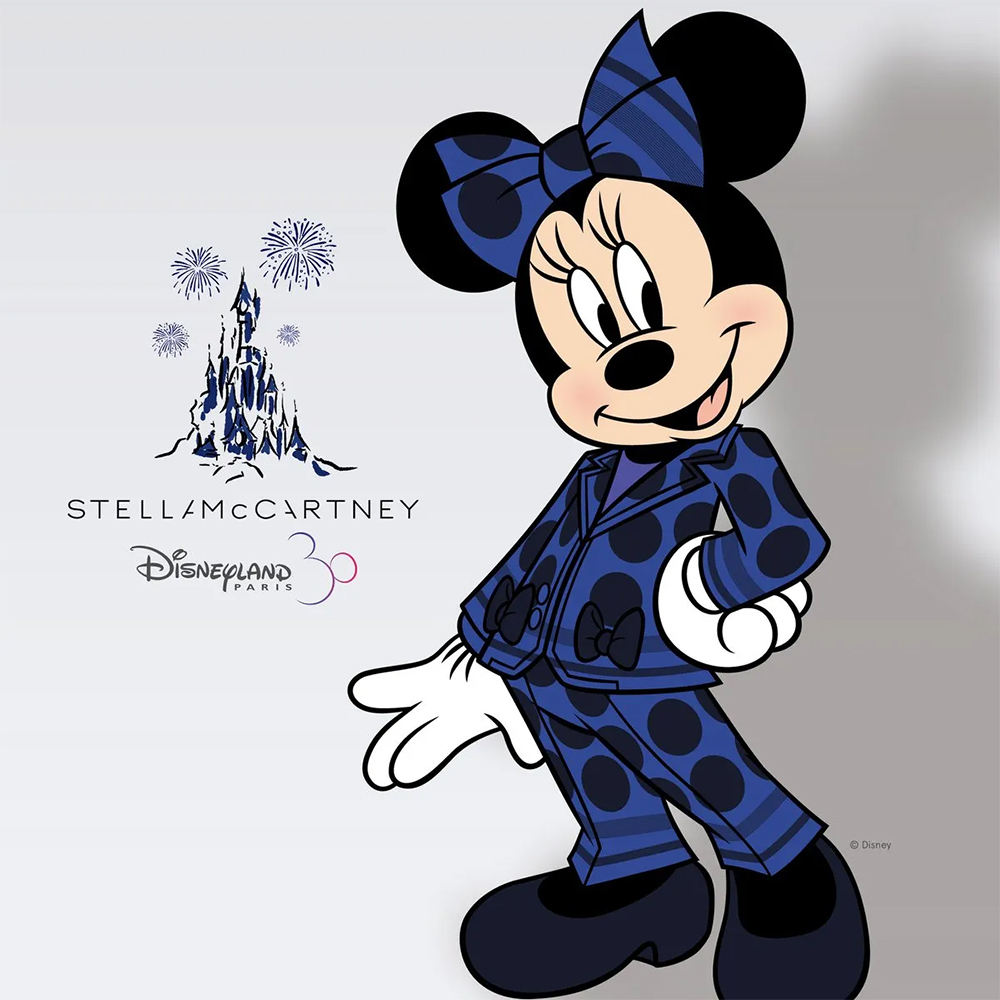 At the very least they could have kept her signature red, white, and yellow colors!

• Star Dreck! I'm desperate for new Star Trek ahead of the new season of Picard, so I thought I'd give Star Trek: Discovery yet another try. God what a shitty TV show. It's inconceivable that something so incredible in Season 01, just keeps getting worse and worse. Season 02 was bearable, but Season 03 was terrible, and holy shit... I didn't think that Season 04 could possibly be worse... and yet here we are. It's all talking and endless, endless whining about absolutely everything. WHO GIVES A FUCK?!? It is a complete waste of Sonequa Martin-Green, Doug Jones, Ronnie Rowe, and the rest. Star Trek is all about balancing the emotional core with excitement and adventure. Sitting around the bridge talking about your feelings to solve problems is boring as fuck and watching it is tantamount to torture. Oh well. I've decided to watch Picard Season 01 again instead. It didn't stick the landing, but boy did it have some good Star Trek along the way.

• Ink! One of my most favorite TikTok creators is "Sad Papi," a chef who has been creating cooking videos for a while now. Even when he cooks meat dishes, he's given me ideas for cooking that have been great. He posted this video recently that wasn't quite cooking-related, and it may one of my favorites (here's a link in case TikTok is being a dick)...
Can you imagine being this good-looking, but still having to field shitty comments like this? Insanity. Fortunately he had the perfect response.

• MACGRUBER! I have been dying to see a MacGruber sequel ever since the first movie in 2010. It was bizarre, hilarious, and entertaining in a way I didn't really expect. Fast forward twelve years and Peacock gave us a MacGruber limited series. That lead to Will Forte going full-circle and returning to the character he originated on Saturday Night Live...
It's amazing to me that Kristen Wiig and Ryan Phillippe are back as well. Both have had non-stop work this entire time... but maybe working with Will Forte on another MacGruber project was just too much fin to resist? I hope they feel the same way about returning for a second season of the show!

Enjoy what's left of your Sunday, party people.