It's time to be human... because an all new Bullet Sunday starts... now...

• Again. The shooting at the Colorado Springs nightclub "Club Q" last night is yet another in a string of violent attacks on marginalized communities. And it's like... I just don't get it. LGBTQ persons are not made to feel welcome in general society, so they carve out a space where they can enjoy life for even a short time away from general society... and that's not good enough? Senseless violence has been out of control for as long as humans have existed. That's just fact. But the hatred behind the violence is quickly reaching unsustainable levels as the weapons to act out violence keep getting more powerful. Dozens of people can be cut down in an instant by a single individual, and pretty soon that's going to be the only thing we have.

• Let's Go Brendan! This GQ "Iconic Characters" series is always great. But this one? Oh wow...
I want... quite badly... for Elizabeth Hurley to get one of these.

• Todd! If you are not watching So Help Me Todd on Paramount+, then you are missing out on one of my favorite shows on television. It almost makes me forgive Paramount Network for canceling Magnum P.I. (which, thank God for Peacock TV and NBC, is actually returning despite it all)...
Skylar Astin is a gift, and this show uses him to maximum effect. So COLOR ME SHOCKED that CBS actually renewed the show for a second season! Yay!

• Big Animation! Floor 796 may very well be the coolest thing I've seen in my browser in a minute...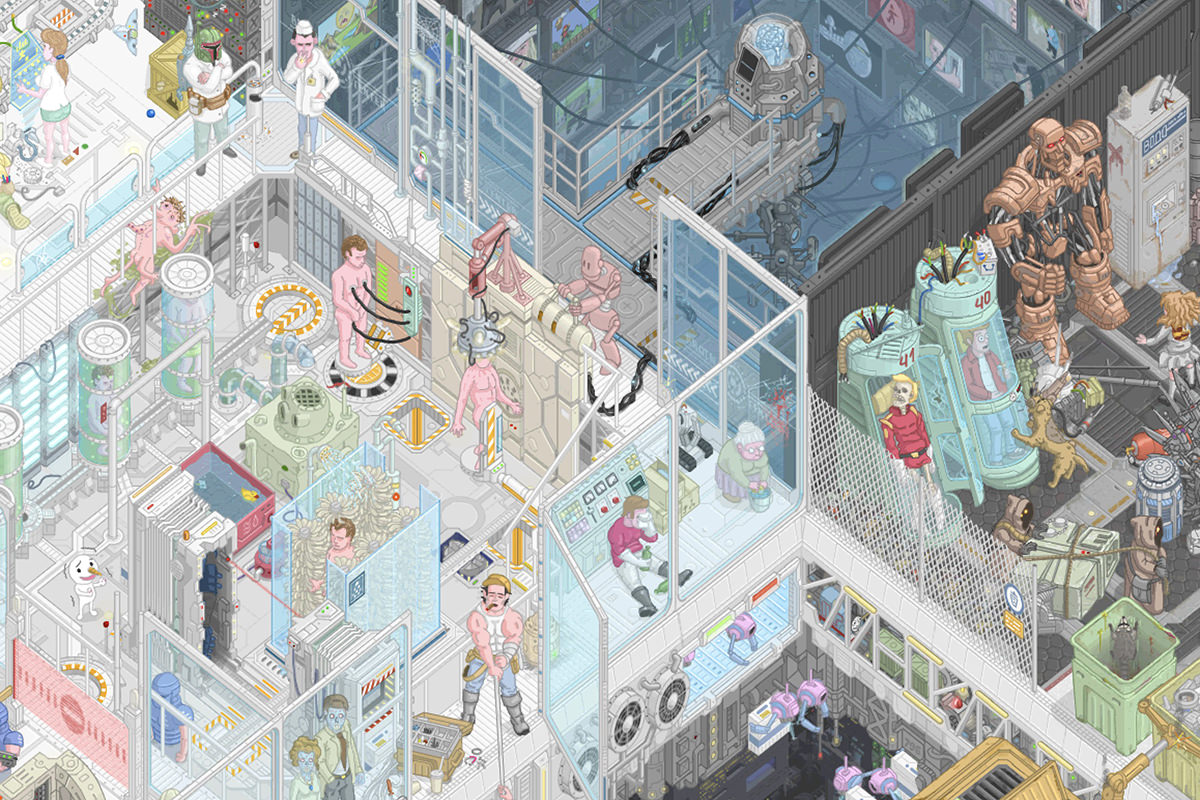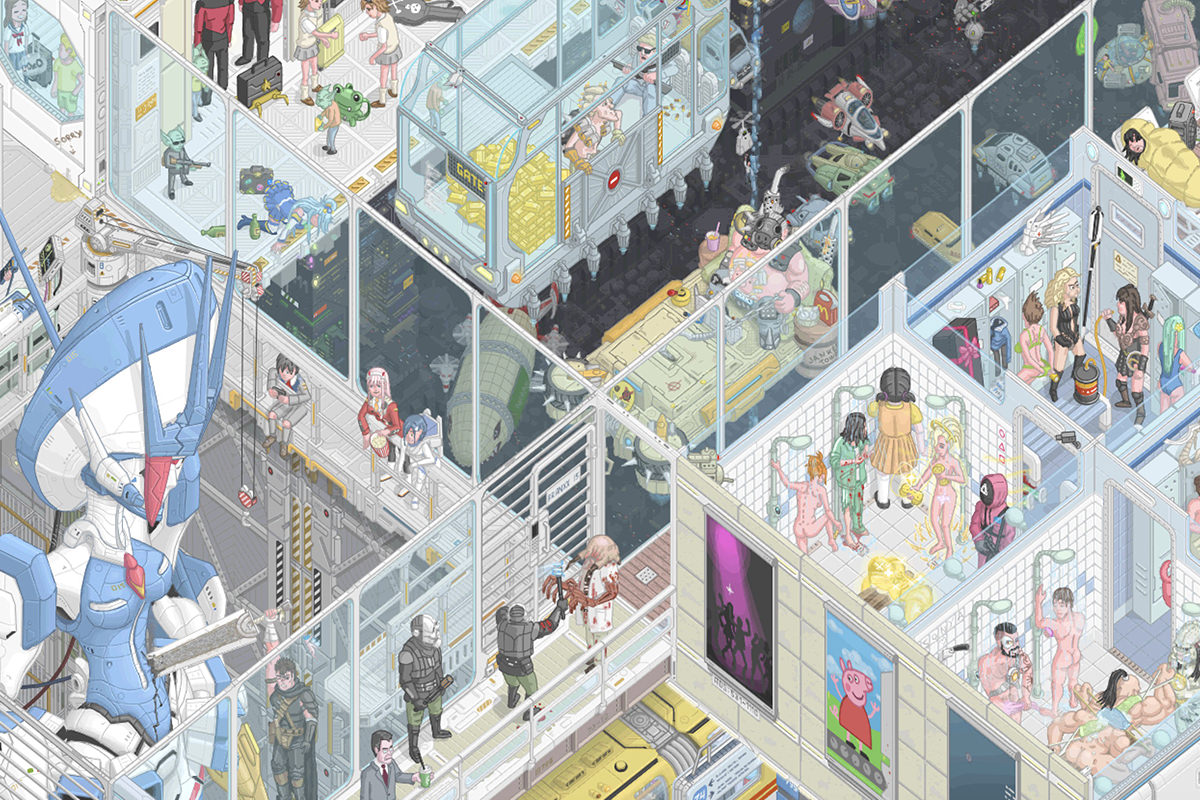 Worth a visit if you like looking at cool stuff!

• I'm Batman! And here's what I wish I would have had to post when Kevin Conroy passed...
A lot of people... like a lot a lot... have Kevin Conroy as "their" Batman. This will go on for a while.

• SHIT! And here we are again. Apple's HomeKit... which has always been HomeShit... is still a pile of shit. And Apple doesn't fucking care. It is absolutely outrageous how there are known issues plaguing the system and Apple doesn't even acknowledge that there are problems. A company worth billions of dollars, but they won't fix it or offer any solutions. For me the biggest problem is that Automations tied to timed events (like sunset or a time of day) don't fucking work! The event arrives and nothing happens. Which is shitty, because I have all kinds of things set up. Like turning my outside lights off and on. There are hundreds of threads on various forums with people trying to find a way to get their timed Automations working. Some things work... for a while... but the overreaching problem of HomeShit being garbage can only be addressed by Apple. And, once more for the people in the back, Apple doesn't fucking care.

And now back to your regularly scheduled Sunday antics.