Posted on July 10th, 2022


Don't be too sad that your weekend is half-over... because an all new Bullet Sunday starts... now...

• Season FIVE! I did not know that Magnum P.I. was picked up by NBC!!! HOLY SHIT!
This is one of the most consistently great television shows going, and I'm happy to know more Higgins is on the way.

• LIE! I can't remember if I shared this when it first dropped a while back. If I didn't, I should have, and so here you go...
Mark Kacy's creations are always funny, but this one is next level.

• New Balance! I finally watched the Season 01 finale episode of Star Trek: Strange New Worlds for the second time. Lord how I love this show. And this final episode is a MASSIVE love letter to fans of The Original Series. Absolutely perfect. If you didn't see the original episode which this one is based on... Balance of Terror (one of my all-time favorites)...
You really should track down the episode and watch it first. Your appreciation for the brilliance of Strange New Worlds will be deepened.

• Hey, Jake! It took me a minute to understand why this character was given the name "Jake"...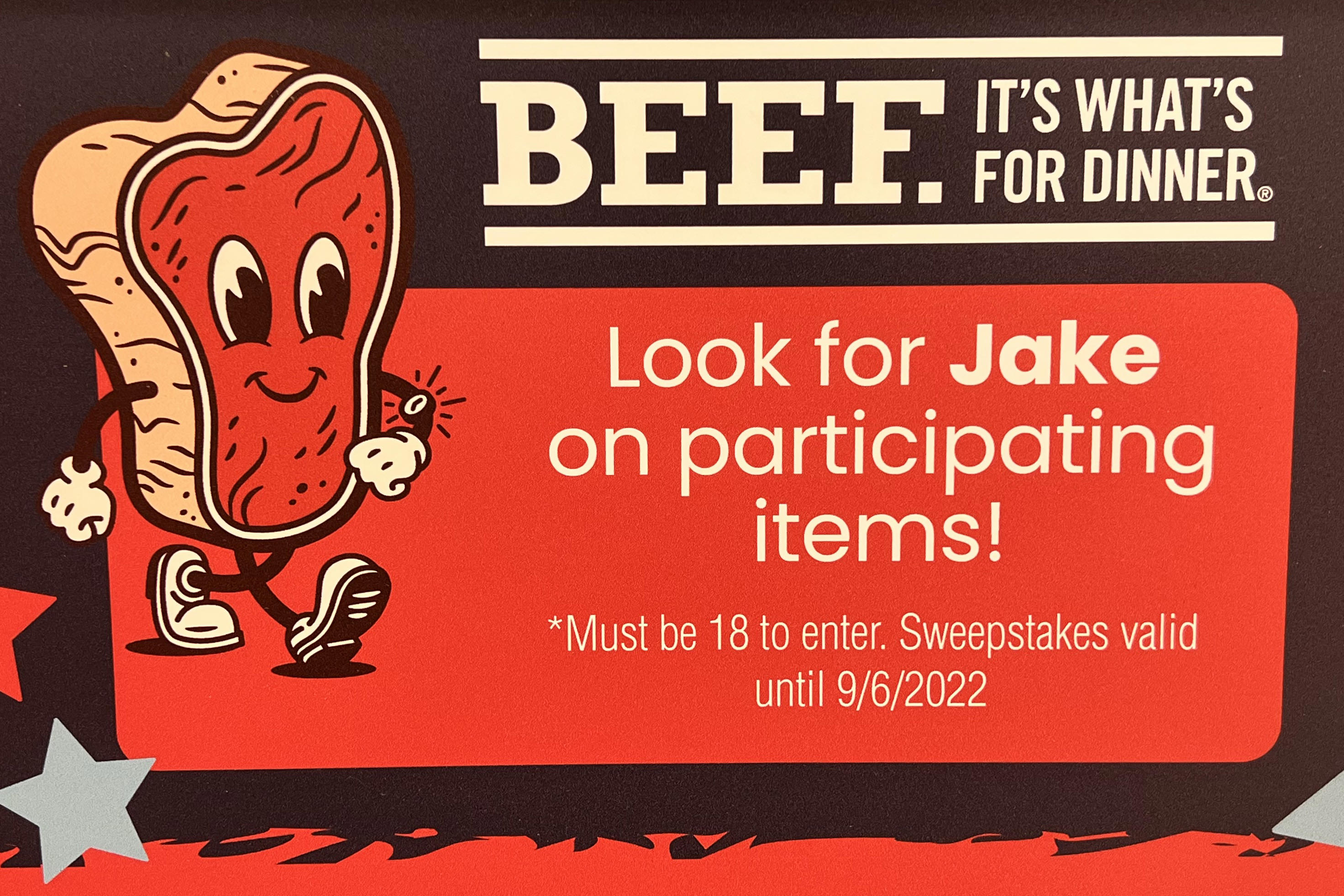 Funny. Unless you're the cow he was cut out of, I guess.

• The Boys Go Back, AGAIN! The Boys kinda-sorta works better as a TV show than a comic. EXCEPT... where the comics tend to break ground in shocking and unexpected ways with absolutely nobody being safe... the Amazon Prime series is gutless and pathetic because they are happy to keep treading water. Characters die, but it's always the ones who aren't contributing to the main narrative. They're "main" characters only so far as they've been hanging around... not because they're actually doing anything...
And the third season finale just fell into the same rut that the first two did. You know exactly who will make it to the end of the episode because they've the ones who aren't background fodder. Everybody else? Eh. They die and it just doesn't matter. What's so hilariously stupid is that the writers are not even remotely clever about how they maintain the status quo. Characters with a singular motivation from Day One just discard such motivation at the drop of a hat. It doesn't matter if it makes no sense and doesn't serve the story... it only matters that it keeps everything exactly the same. Ugh. I don't even care if we get a fourth season. Why should I care when I already know how it will end?

• Morningstar Madness! I don't get why MorningStar Farms insists on having such shitty, confusing packaging. Last time I was at the store, I ended up with Spicy Black Bean patties because they accidentally got stocked in the wrong bin at the store. I can't really blame the store, because ALL OF MORNINGSTAR FARMS PRODUCTS LOOK EXACTLY THE SAME.
So this time I went to the store, I was very careful to read the packages so I could grab a couple of the "Grillers" burgers. But when I get home I found that the package in front was Grillers... but the package behind it was the Spicy Black Bean patties... again. So now I have one package of Grillers and four packages of Spicy Black Bean burgers in my freezer. For fuck's sake... ADD COLOR IDENTITY TO YOUR FUCKING PACKAGING SO PEOPLE CAN TELL THEM APART YOU STUPID FUCKS!! HAVING EVERY LAST FUCKING ONE OF THEM BEING GREEN WITH A PURPLE BOX ONLY LEADS TO NON-STOP CONFUSION BECAUSE PEOPLE CAN'T TELL THEM APART! I mean, holy fucking shit... JUST LOOK AT THIS FUCKING MESS! WHO DOES THIS?!?? Jesus. This is like BAD DESIGN 101.

• Giving Education the Finger! A role model to children everywhere! Assuming the education they need is how to be a disgusting piece of shit. She's like the British Betsy DeVos!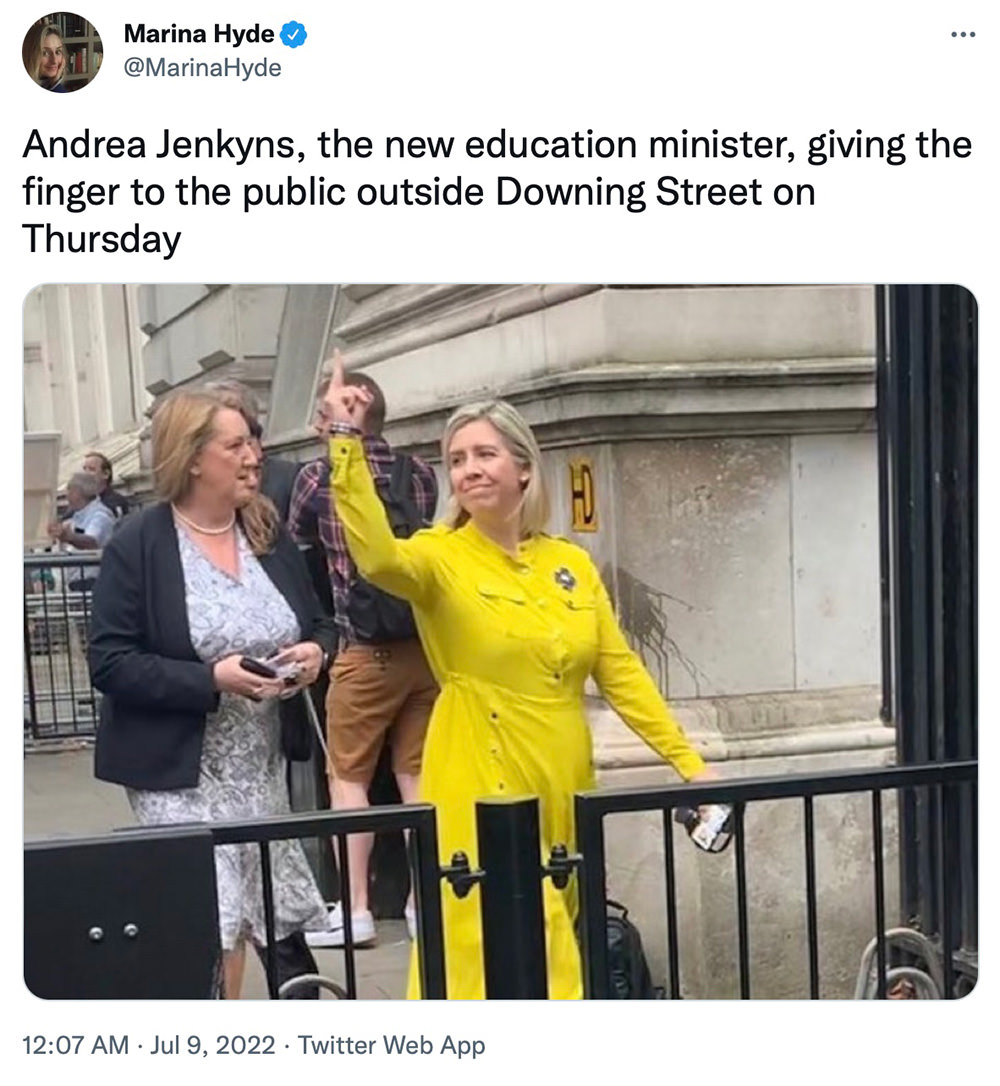 Of course I don't know that Betsy DeVos was ever seen giving the finger... but she sure gave the finger to education with her actions. What a repugnant pile of garbage she was. DeVos worked overtime to remove protections for students as bullying is at an all-time high. Any kid who is not a straight, white, Christian got the middle finger every time they walked into a school. And her constant cuts to education spending just made things even worse than they already were. Teachers underpaid? Schools falling apart? Materials outdated? Fuck it! Let's cut MORE money on public schools and give it to charter schools. And let's not even talk about how victims of sexual assault in colleges were stripped of even more protections. Actually... let's talk about it. DeVos made it far more likely that victims of sexual assault would come forward because they limited what "sexual assault" even means... and then made it so that victims could be ruthlessly assaulted AGAIN on the stand. Because, hey, if victims don't come forward... it never happened! And there's SO much more. DeVos was a heinous blight on education and even though I am no President Biden fan, at least he gave us a new Secretary of Education that can dismantle her fucked up shit. BUT WILL HE?? Biden has done some fucked up shit of his own, and there's no guarantee that our situation will markedly improve... they were going to reverse the DeVos cancelation of sexual misconduct reporting in schools... but last I heard, they CANCELED the reversal. So fuck if I know. The wealthy people who own our government want our kids to be poorly-educated drones who never question authority, and that's true no matter who is president.

See you on the flip-side, buckaroos.
Posted on July 3rd, 2022

Fireworks are blowing out a day early and my cats are in hiding, but don't think I'm using this as an excuse to skip the day's bullets... because an all new Bullet Sunday starts... now...

• 'MURICAAAA! Just so you know, I'm feeling patriotic as fuck right now...
And how could I not be? It says so right on the label!

• Strange! New! The previous episode of Star Trek: Strange New Worlds was pretty bad, but the penultimate episode of Season 01 was darn good, despite some rather questionable turn of events...
Interesting how sci-fi is kinda embracing horror recently. First with The Orville and now with Strange New Worlds. Hopefully Season 02 (which just finished production!) will have another thrills and scares episode like this one, because it's a great diversion from the "episode of the week."

• Westworld S04! HBO's Westworld is one of those shows which was deliciously twisty and challenging the first season. Had interesting turns in the second. And almost pedestrianly straightforward in the third. Now we've reached the second episode of the fourth season and it looks like they are sticking with the less interesting straightforward approach, but doing so in a way that is anything but boring. The hosts are out of the park and taking over the world, and where the writers decided to take us? Back to the beginning. Kinda sorta. But not really.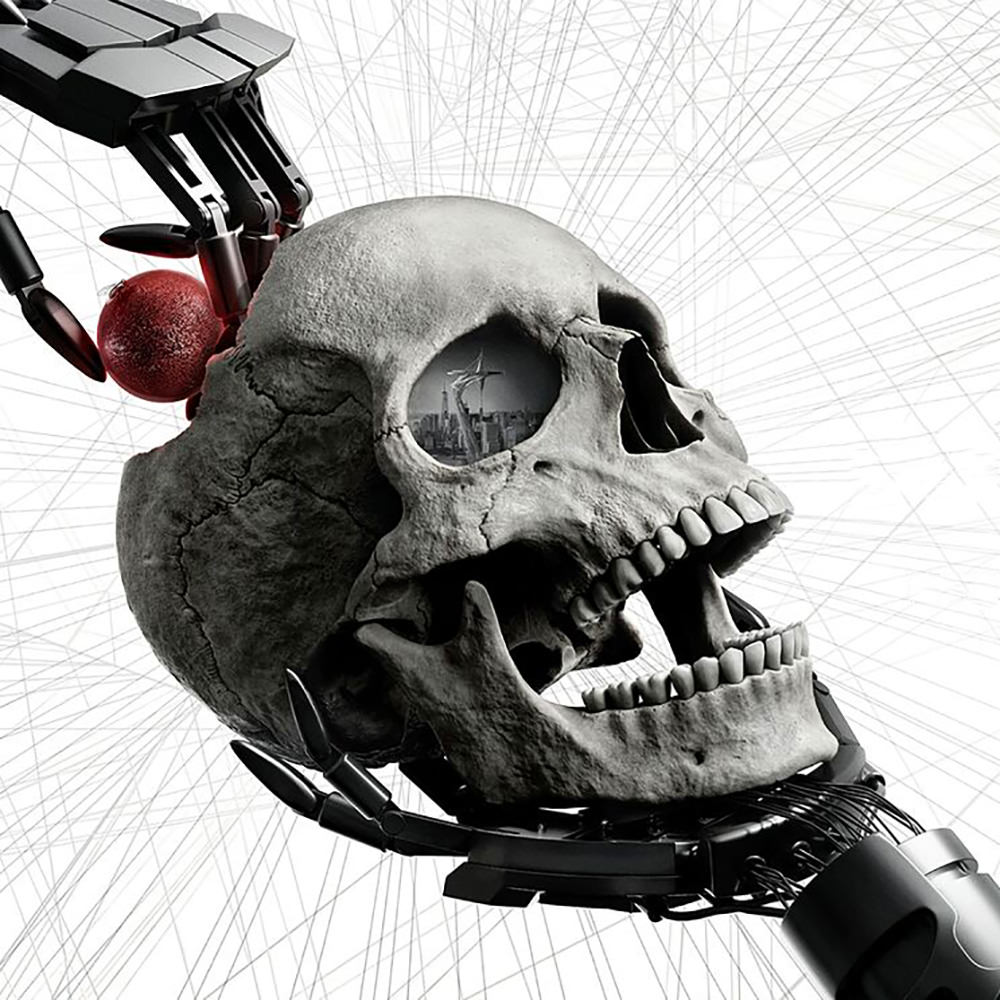 There's two things I'm taking away from the first two episodes... A) The cast is one of the best on television (and has been that way from the start). Thandiwe Newton and Aaron Paul are in the spotlight to fantastic effect. Ed Harris is savagely chewing through absolutely every scene they give him. Tessa Thompson has not had much to do, but holy crap does she make every minute count. Evan Rachel Wood is kinda lost in the shuffle, but hopefully she gets something interesting soon. And B) I am reeeeeally invested in seeing how they make everything pay off at the end. Though they may be pulling a The Empire Strikes Back and saving any conclusion for the fifth (and final) season.

• Only Murders in the Building S02! I was late to Only Murders in the Building because I am not a huge Martin Short fan and Steve Martin. But the reviews were so crazy good that I finally tuned in... and loved the series. Martin Short is more "quirky" than "annoyingly distracting" which is perfect for the character. Fortunately a second season was quickly greenlit...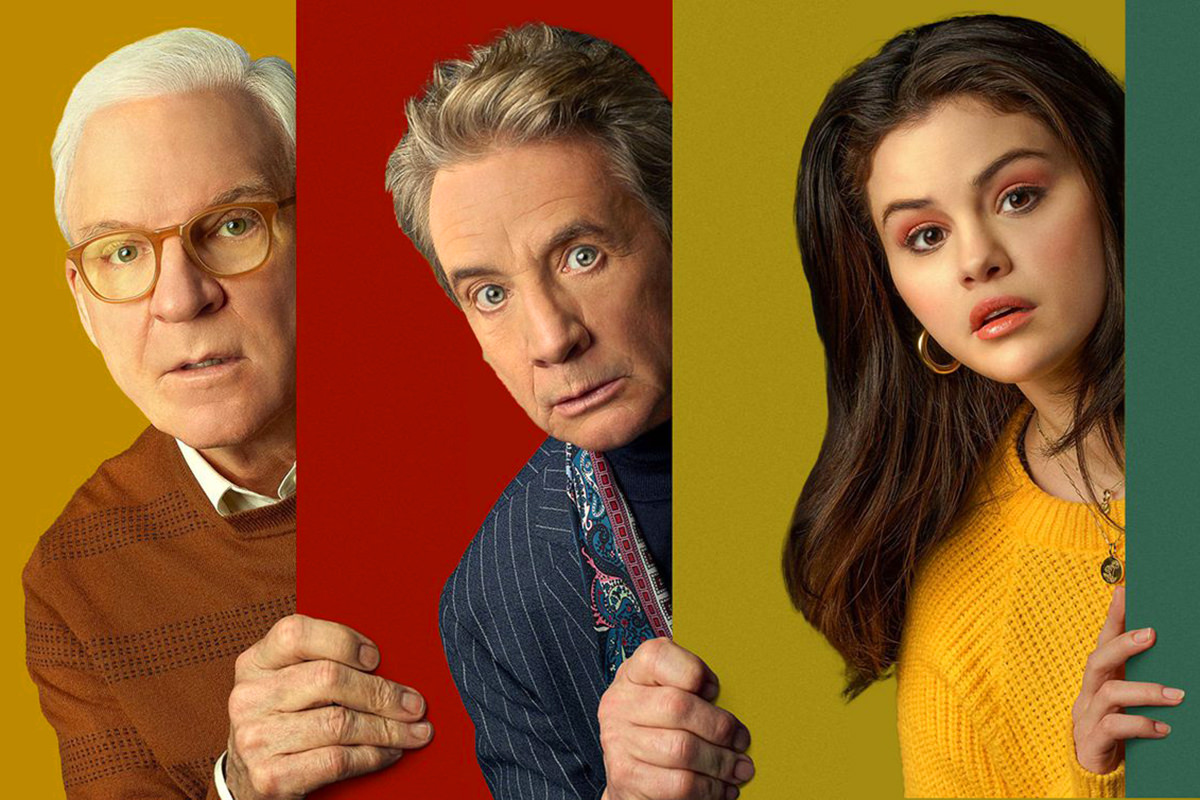 And the new season is perfect. They kept everything that was good about the first season, found a way to attach a new and intriguing mystery to it, and are letting the supporting players shine in a way that makes the show so New York specific. Really hoping that they stick the landing on this season, because nothing would make me happier than to be anticipating a third series.

• Paper! I think that I've mentioned how excited I am for the Amazon Prime adaptation of Paper Girls. And if not, here's me saying it. I loved the comic book, and they look to be staying close to the source material...
If nothing else, the casting looks pretty great!

• Footloose! The opening of the third season of The Umbrella Academy had its best moment. Which makes things really tough, because it was all downhill from here...
I did enjoy Season 03 quite a lot... but it was a considerable step down from the first two seasons. Everything seemed really spread out, and great moments with the characters were very spread out. Even so, I sure hope we get a fourth season, because the series is always entertaining.

• But before I go... Tell me again how overturning Roe v. Wade should be taken out of the hands of the pregnant person and their doctor. Seriously, I'm waiting. I've read a couple posts online which are basically saying that rapists now get to choose the mother of their children, and if that is what you think "freedom" means then you're a fucking abomination. Case in point? 10-year-old rape victim denied abortion in Ohio. You can fuck ALL the way off with this.

Enjoy your fucking fireworks.
Posted on May 5th, 2022

I'm just going to come out and say it... Star Trek: Strange New Worlds is my favorite Trek since the original series, and I've only seen the first episode. This is kinda how I felt about Star Trek: Discovery before it went from being phenomenally interesting, exciting, and brilliant in the Season 01 to being a phenomenally whiny, weepy, and dull pile of shit in Season 03. Disco has become so bad in Season 04 that I can't even bring myself to watch it. Such a pity.
But back to Strange New Worlds...
The cast, as we've seen from their appearance on Disco is sublime. The visuals and special effects are absolutely gorgeous. And the writing is whip-smart with a bit of fun. In short, it's absolutely everything you could possibly want out of a TV show.
Finally Star Trek is Star Trek again...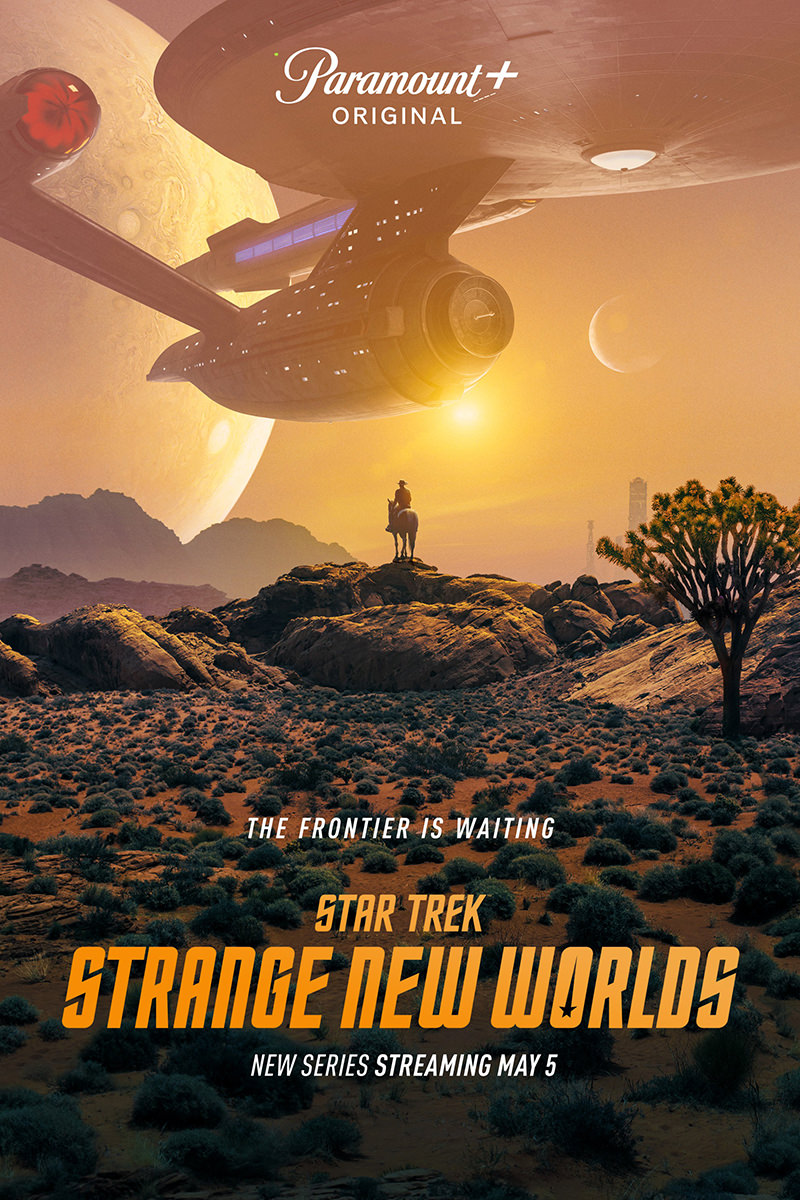 Eschewing the season-wide arcs that Disco decided to adopt, Strange New Worlds is back to episodic television which neatly wraps up the story by the end of the episode. Despite my love of how Disco started out, I think this is the format which works best for Trek.
The debut episode, aptly titled Strange New Worlds, is about a First Contact mission that goes terribly wrong for Number One, and it's up to Pike, Spock, and Co. to make things right. It's not even remotely a spoiler to say that it all works out, but it's how it works out that makes this such good Trek. It's hopeful and inspiring as it was when Trek was new.
Plus it's got Spock in it.