Posted on May 14th, 2023

It's a lovely Spring day. As much as it can be, anyway. So I guess it's go time... because an all new Bullet Sunday starts... now...

• Opt-Out of Stupid! =sigh= The first Mother's Day without my mom was, as you can imagine, a soul-crushing event (and each one after is no easier). Not because it reminded me of what I had lost... because there wasn't anything that didn't remind me of what I lost... but because the weeks leading up to the actual day means being inundated with emails telling me to buy a gift for my mom. That's an assault that was incredibly difficult to deal with, because nothing would make me happier to be able to buy something for my mom again. Now-a-days, it's getting a bit easier because companies are allowing you to fine-tune your emails to not include events which my be tough on you. But of course there are total fucking assholes who want to make this kindness into something horrible. Because that's where we are now...
Just fuck you. Is there absolutely anything... anything at all... that can make you put yourself in somebody else's shoes for even two fucking seconds? I try to find the best in people, but I sincerely doubt it. Trading off of misery is apparently too profitable.

• Tattoo Me! I was outright called a "satan worshipper" once because I have tattoos. I told them that my tattoos have nothing to do with satan... only to be screeched at with "ANY TIME YOU DESECRATE THE BODY GOD GAVE YOU, YOU ARE WORSHIPPING SATAN!!!" And that's when I looked her dead in the face and said "Then hail satan and fuck off, I guess." Because I'm happy to confirm idiotic biases. I'm here to help. Which is why this resonates with me...
People are so toxic now-a-days that unless you conform exactly to their ideals they go all asshole on you.

• Jenno! A conversation I had yesterday...
"Ooh! There's a new Hannah Gadsby special on Netflix!"
"You like Hannah Gadsby?"
"Sure. I mean, there's parts of her sets that don't hit with me, but that's okay."
"THAT'S BECAUSE YOU'RE A MAN!"
"I HAVE APOLOGIZED FOR MY GENDER MANY TIMES!"
"YOU CAN'T APOLOGIZE ENOUGH!"
"I'M SORRY!"
"Okay. You're good for another day."
"DAY? Can't we call me good for a month? Or at least a week?"
"No."
"Okay then, have a nice evening!"
"You too!"
"As good as the patriarchy will allow."
As it turns out, this is my favorite her specials.

• Lord of the... Rings?! These Wes Anderson parodies just keep coming. And are fantastic...
As always, I would pay serious money to see this film if it existed.

• Dooce. One of the most famous bloggers ever, Heather Armstrong, died this past week after losing her long struggle with depression (a battle she fought very hard, even going so far as to undergoing experimental treatments where her brain activity was stopped then restarted). This is awful. I think she wasn't even 50 yet? She's one of the old school bloggers who started around the time I did. I wasn't into mommy-blogging, but I ran across her posts from time to time and she was about as real as you could get online. Which is probably why she was so popular. I'd read things she wrote and think "Wow, I could never get that personal so publicly!"... and I'm betting that's what made her so relatable and beloved by the community that formed around her (even though lately she became infamous for blogging some pretty heinous things that I disagree with vehemently). Rest in peace, Heather. You can't get Dooced in heaven. Thinking of her two kids today.

• Tour of Wealth! Architecture YouTube is a bottomless pit of amazing homes and buildings for me. I can get lost there for hours. This one popped up this past week, and I honestly don't know how to feel about it...
If I had the money? Sure! I'd live there! Except... I just don't know how I could sleep at night knowing that I've used $250,000,000 that could have gone towards helping people. AND STILL HAVE MILLIONS LEFT OVER TO SPEND ON A NEW HOUSE... OR TEN! It's just so unfathomable to me.

Wishing you a good rest of your Sunday.
Posted on June 12th, 2022

It's another cold and rainy Sunday, but I'm not letting it get me down... because an all new Bullet Sunday starts... now...

• More Bargains! ZOMFG! Keith, Evan, and Shea are back with more Bargain Block! Easily my favorite home renovation show, I was thrilled that it was renewed for a second season... and would subscribe to discovery+ just to watch this one program!
It will be interesting to see how the concept of the show has to change to meet with rising house prices. The entire show was built around the idea of taking homes so trashed that they could be bought for almost nothing and turning them around. But now even trashed houses cost money.

• RITZOREO? What the-?!?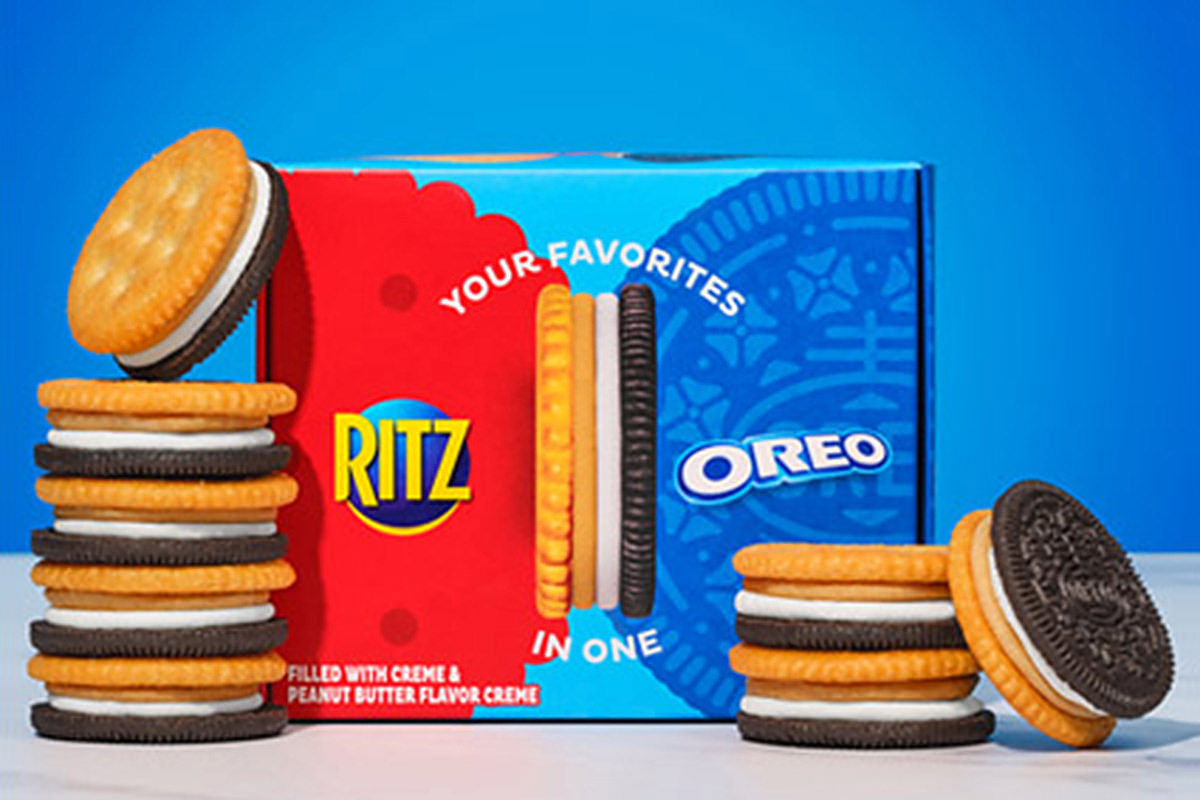 Why? I'm not going to say it's terrible because I haven't tried it... but this just looks like a complete disaster. Even so, if I see these I will buy them.

• Strange! If the new Thor and Black Panther films weren't being released this year, this would be the movie I most want to see...
There needs to be more science fiction animated films. Let me restate that... there needs to be more good science fiction animated films. Hopefully this is good and performs well so we get more.

• Welp! This is actually kinda scary.
But what isn't scary now-a-days?

• Smart! Hacks fell apart for me in the second season. It just kinda meandered around, and the "life" that the first season excelled at felt more sporadic. But boy oh boy did they stick the landing on the last episode of this season. It really has me hoping that HBO Max picks it up for a third season, because the way it ended felt final... but actually opens up some interesting avenues for all the characters...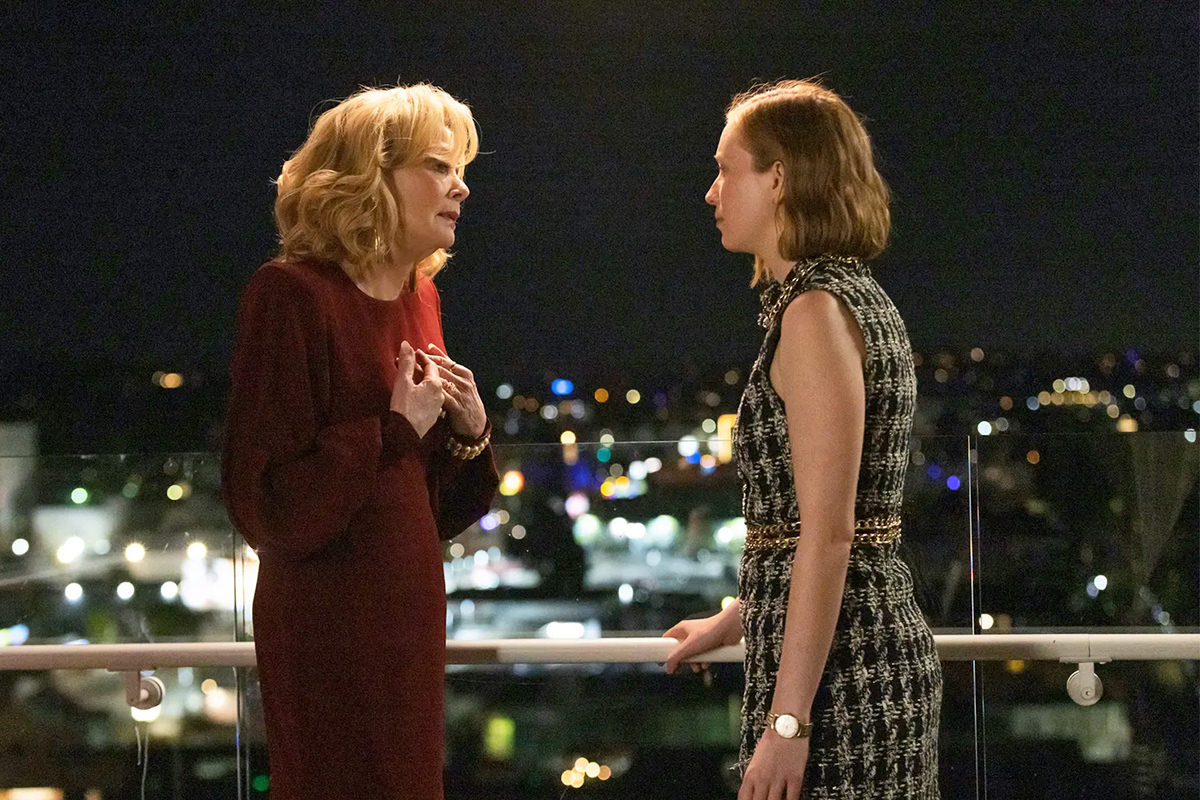 Plus... Jean Smart.

• Ouch! As a huge fan of Ben Wishaw, I was compelled to watch his latest series This is Going to Hurt. He plays a London doctor working in the gynecology department in a busy NHS hospital. It has graphic depictions of medical procedures that are tough to watch. The way that women get ripped into for caesarean births is unbelievably rough... almost violent. But even a straightforward birth looks double-tough. From this perspective, it's probably a good idea for men to watch this show and gain a new perspective on what women go through giving birth. It's probably NOT a good idea, however, for expectant mothers to watch this. Because... damn!
I honestly don't know how Ben Wishaw makes his roles look so effortless... even when they are wildly complex like this one is.

• Happy Tenth! This past week marked the tenth anniversary of my first tattoo! I had wanted a cartoon skull and crossbones tattoo forever, and the first drawing I made of it was 26 years before it was actually inked. The only thing I changed from my original drawing was that I made it bolder with much thicker lines because I didn't want it to look like something I could cover up easily. I never once changed my mind about what I wanted in 26 years, so I was committed and didn't want to half-ass it...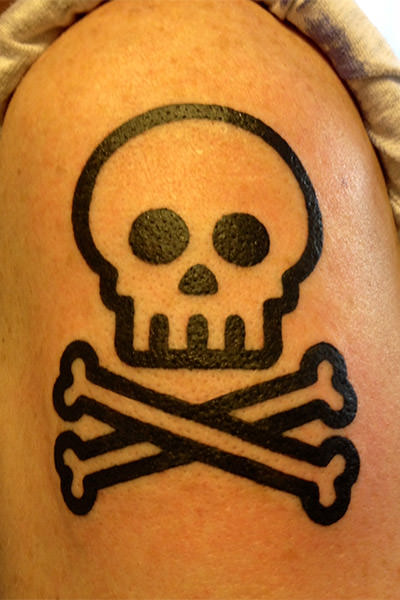 One of these days I really need to get back to San Francisco for another tattoo. I have zero regrets on any work I've had done, and my only true regret is that I didn't start getting tattooed earlier so I'd have more ink on me.

And on that happy note... hope your weekend was a good one now that it's almost over.
Posted on May 30th, 2021

Try to tell me that you were looking forward to the holiday weekend more than Bullet Sunday! Just try! I won't believe you... because an all new Bullet Sunday starts... now...

• Situational Conjecture! This past Thursday I had to run an errand, so I stopped at the drive-in for some lunch then parked to eat. As I was sitting there, I saw a skinny kid with tattoos on his calves walk by... and instantly I was taken back to something a friend told me. He was leaving a grocery store behind another man. As they exited, a kid comes up and asks if they have a couple bucks to spare so he can get something to eat. The man ahead of my friend said "Maybe if you spent less money on tattoos and drugs, you could afford to eat." My friend, who was mortified that this is how somebody would act towards a hungry person, set down his groceries and got out his wallet. He handed over $5 and said (loudly) "NICE INK! ENJOY YOUR LUNCH." My friend was still raging about it when he told me all this the following week. "Maybe he got the tattoos before he ended up in a situation where he's asking for food money! Maybe a friend is a tattoo artist and did them for free! Maybe he got them in trade for work he did! How the fuck does that asshole think he knows ANYTHING about that kid's situation? And do people with tattoos automatically do drugs? Where did that come from? WHAT THE FUCK, MAN?!? THE KID WAS HUNGRY!" My friend is, of course, absolutely right. About all of it. You just really never know what somebody's situation is or what they are going through. So don't let what you think you know turn you into an asshole. Heaven only knows I try.

• Wholesome Watch! Men with Baby Animals... a bullet in two parts. Starting with Part One...
And, Part Two...
You're welcome!

• Welp! This just in from the No Fucking Shit Department... JJ Abrams: Lack of plan in Star Wars' latest trilogy was a "critical" flaw.

• Sublet! I've mentioned more than a couple times my obsession with actor John Benjamin Hickey (heck, I even wrote a blog entry about him). He is hands-down one of my favorite character actors because he elevates every move he appears in... even when he's just popping up for a small role. — Now today I find that not only does he have a new movie coming out... HE'S THE LEAD! But it gets better... the movie is from director Eytan Fox, who made the amazing film "Yossi & Jagger."
To say I am psyched to see this movie is a massive understatement. It looks really good!

• LiLo Dallas Netflix Pass! Lindsey Lohan is starring in a Hallmark-style Christmas movie for Netflix about a spoiled hotel heiress who gets amnesia and ends up in the care of a blue-collar lodge owner and his daughter. Perfect. Absolutely perfect. It's Paris Hilton meets... um... well... LITERALLY Lindsey Lohan, and I will absolutely be tuning in for that.

• Our National Nightmare. Read this. Read this and tell me that this society isn't a misogynistic pile of shit looking for any excuse to control women, traumatize women, and punish women. Go ahead. Tell me. I'm waiting. Welcome to our dystopian nightmare. And don't be at all surprised when you research this and find that there are women who support it. Some of the most anti-woman people I've met have been women...
Jim Wright — May 26 at 8:24 AM

The Pennsylvania state legislature today voted to advance a bill by Republican state legislator, Frank Ryan, that would essentially fine women who miscarry, force them to apply for a "Fetal Death Certificate" (and pay a filing fee), and then require a formal burial or cremation of the remains (which the woman would also have to pay for) — no matter where in the pregnancy the miscarriage occurs.

If this were to pass, if you miscarry in Pennsylvania, say at six weeks, then by law you would be fined, penalized, and required to hold a burial for handful of non-viable cells that are essentially indistinguishable from menstruation.

Ryan drafted this bill because of "his own experience after losing a child."

He said he was "asking the ladies in the room" to "recognize how men feel."

I'll pause so you can shout the appropriate profanity here.

This isn't the first bill of its kind. And no matter if it passes or not, it won't be the last. Because, this is the inevitable end result of "life begins at conception" and "fetal personhood."

Inevitable.

This is where they were ALWAYS going to go with this.

Because even if they outlaw abortion, it won't be enough.

It won't be enough.

If you consider abortion to be murder, if you make that law, then it is inevitable that EVERY miscarriage WILL have to be investigated as a possible case of negligent homicide or manslaughter.

And that's EXACTLY where these religious nuts are going with this.

And if they pass THAT, it still won't be enough.

It won't be enough.

If they get their way, then the moment a woman becomes pregnant, she will legally be considered nothing more than an incubator with no rights or self-determination. Property of the State and of their religion.

That is the ONLY possible end result of this reasoning.

Don't take my word for it, listen to people like Ryan in their own words. Listen to the preachers. Listen to the Right to Life movement.

These evil lunatics need to be removed from every office in the land and their insane religion needs to be marginalized and starved until it dies forever.

Then they can give their miserable god a burial if they like.
No word as to whether fertility clinics which fertilize countless numbers of eggs in order to assist women having difficulty getting pregnant will be affected. But since only wealthy people can afford that kind of science, I think we all know what the answer will be.

• Sponsored?! And lastly today, holy shit...
And I so wanted a Nazi-era fuck blanket.

Dats all I got. I'm going to cut out and enjoy my Sunday. Hoping you do the same!
Tags:
Bullet Sunday
,
John Benjamin Hickey
,
Movies
,
News
,
Politics
,
Tattoo
,
Television
,
TikTok
Categories:
Bullet Sunday 2021
,
Movies 2021
,
News – Politics 2021
,
Television 2021
—
Click To It:
Permalink
—
0 Comments: Click To Add Yours!
Posted on December 18th, 2018

Jenny was no more impressed at all the idiotic artificial drama blowing up the Ink Master season finale than I was. 90% yelling and screaming vs. 10% actual tattooing going on. I can only guess that Oliver Peck and Chris Núñez are getting paid serious money to be associated with this total embarrassment of a show.
Maybe one day there will be a tattoo competition show that dispense with all this bullshit and focuses on actual ink, but apparently that's not tonight...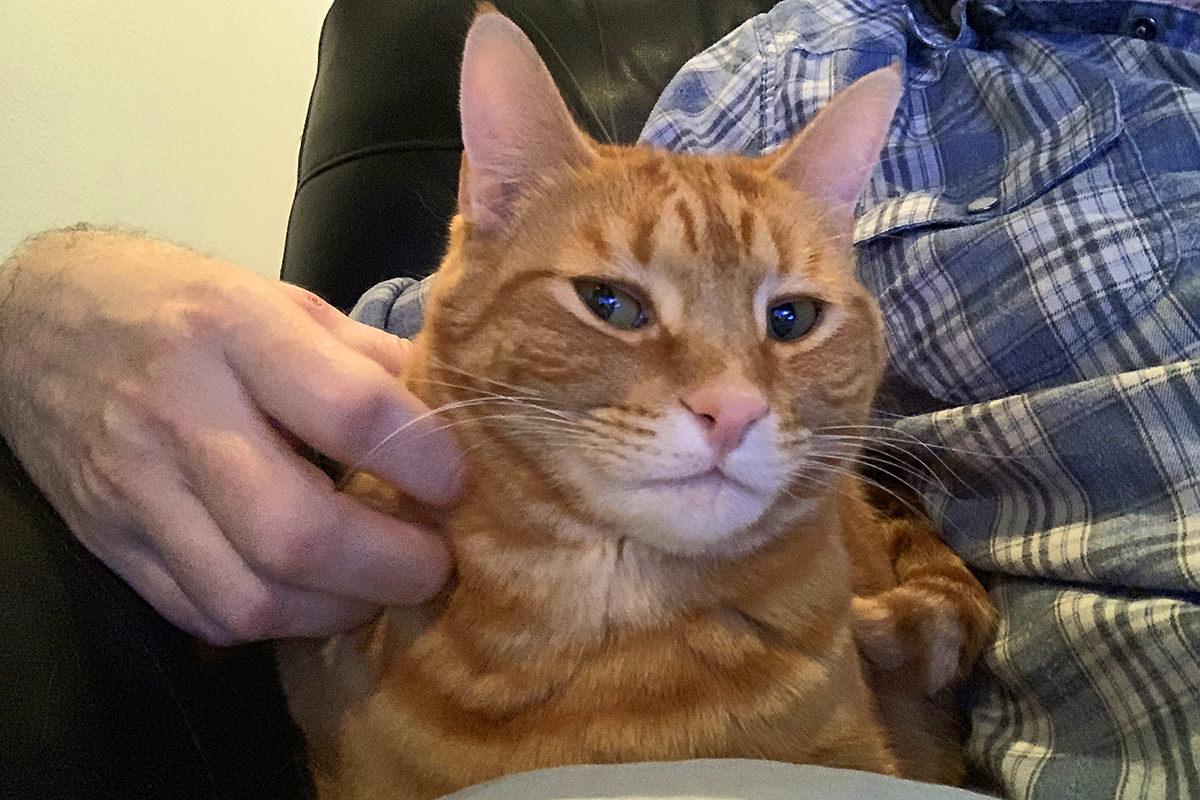 Oh well. Yet another reason I'm happy to have a DVR that allows me to fast forward through how terrible television has gotten lately.
Posted on November 8th, 2017

It's going on a year since my last tattoo. Granted, it was a good one... the biggest I've had done yet... but I'm getting antsy for some new ink.
Problem is I don't know what I want. And I'm not sure where I want it.
This is where I'm at now...
My right arm... my Buddhist arm... still has a couple more pieces to go on my forearm, but I'm feeling a little off-balance so I'll probably wait. My left arm... my pop culture arm... has only two pieces. I know I want icons on my inner-upper arm (Batman symbol, Red Sox symbol, Apple symbol, Buckaroo Banzai logo, etc.) and something pirate-themed on my lower outer-upper arm (Bad Monkey fighting a giant octopus keeps popping in my head). If I keep with my arms, it will probably be one of those two things.
I don't think I want anything on my chest or back. At least not right now.
My lower legs are always an option, though I'm not sure what I'd want to do there. I've thought maybe there could be something comic book related or Invader Zim related or, most likely travel related... but it's tough to think of how I might present it in a way that will work with what I've started with.
Oh well. I've got time. I don't like traveling in the winter, so it will probably be Spring before I get back to my artist in San Francisco.
At which time I'll probably just get "LEGEND" tattooed on my forehead.
Posted on November 18th, 2016

I love tattoos. LOVE them.
Had I started getting tattoos earlier in life, my arms would already be covered and I'd be starting in on my back and (probably) my legs. We have no choice as to what genetics are going to deal us in the card game of life, but being able to permanently make visual changes with tattooing is a wonderful freedom I'm fully onboard with.
Today I got my seventh, thanks to the unparalleled line-work talent of Michael Dematty at Black & Blue Tattoo in San Francisco. My right arm tattoos are all Buddhism-inspired designs I've drawn up.
So I took a cue from the culinary world and deconstructed me as a Buddhist monk on a lotus into separate pieces... which ended up fitting the space perfectly and turned out exactly as I had hoped. Which I knew it would, because that's what you get when you hire somebody as talented as Michael Dematty to ink your work...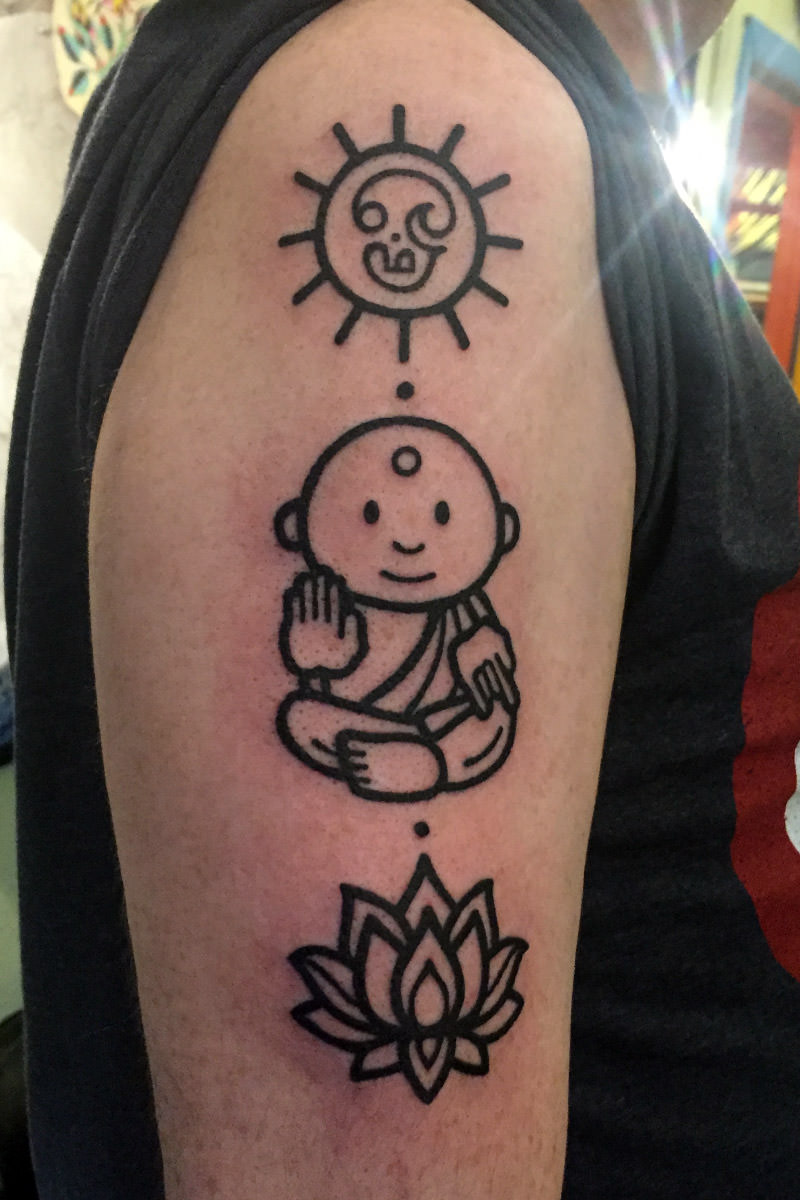 As with all my tattoos, I drew them up in DaveToon black-and-white style. The "om" enlightenment at the top was written in Tamil (one of the oldest languages on earth) so it would look different from the om in my more traditional "om mani padme hum" tattoo that's already on my inner arm...

Annnnnnd... guess it's time to start thinking about my next tattoo...
Posted on October 10th, 2014

A typical day in New Orleans.
If there is such a thing here.
Starting the day out right with beignets at Cafe Du Monde...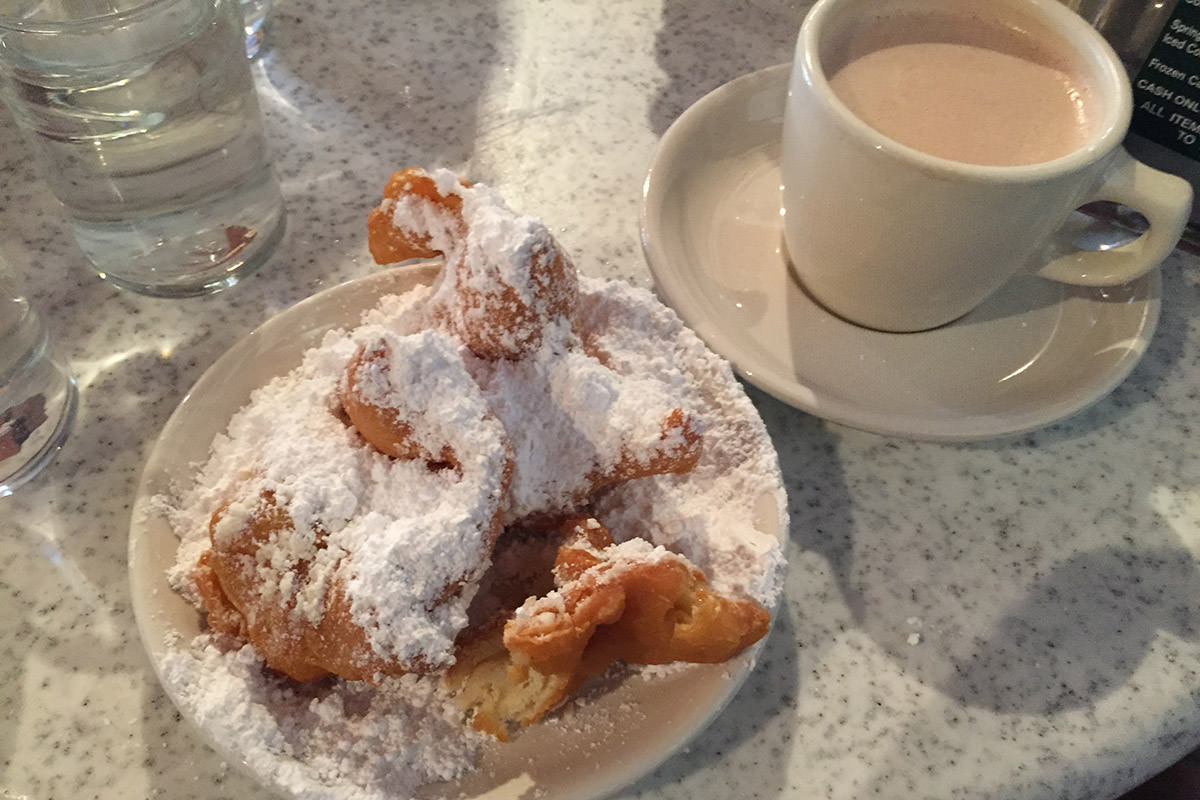 A walk through the French Market... Halloween-style...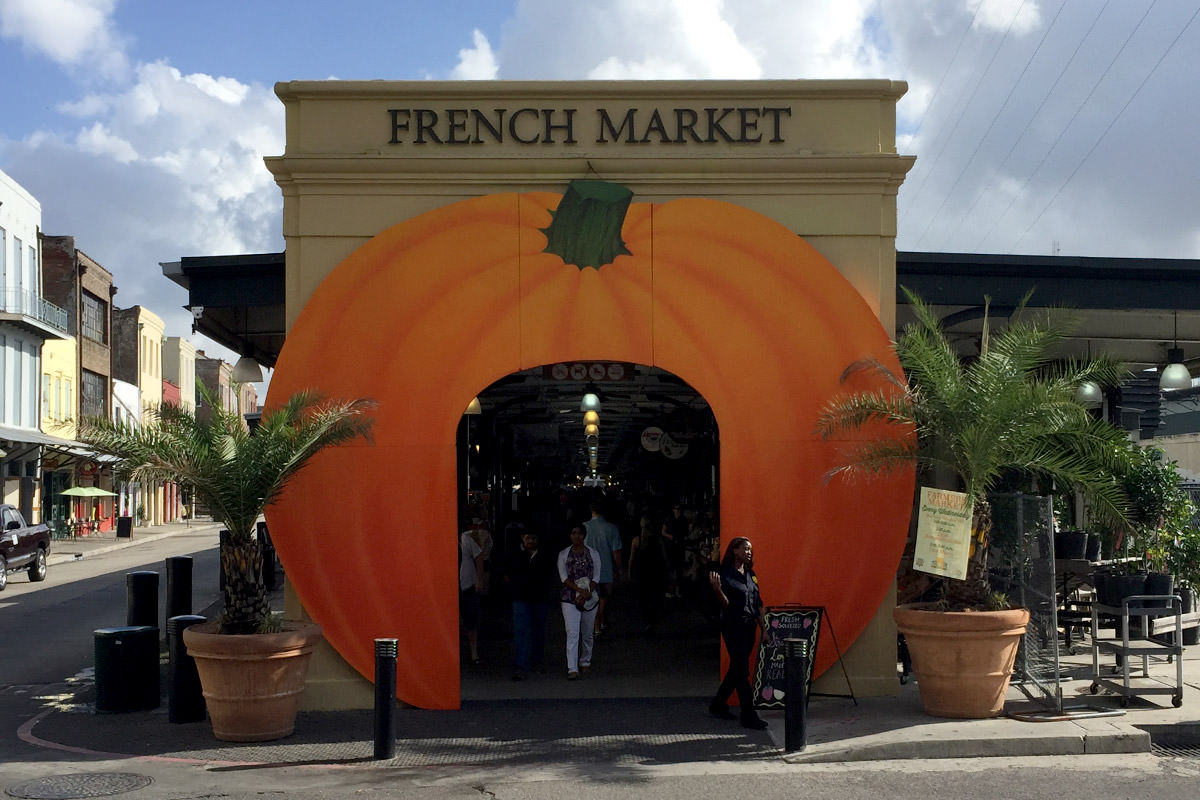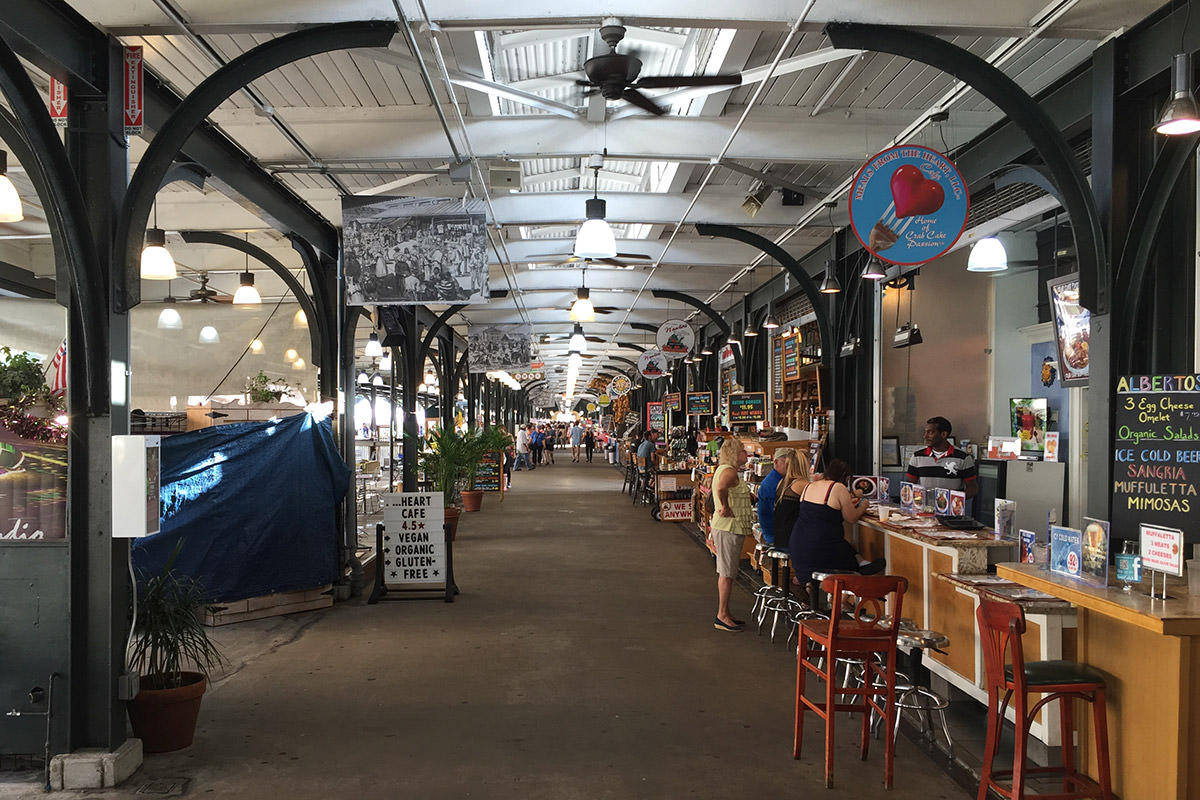 The power of voodoo! Who do? You do!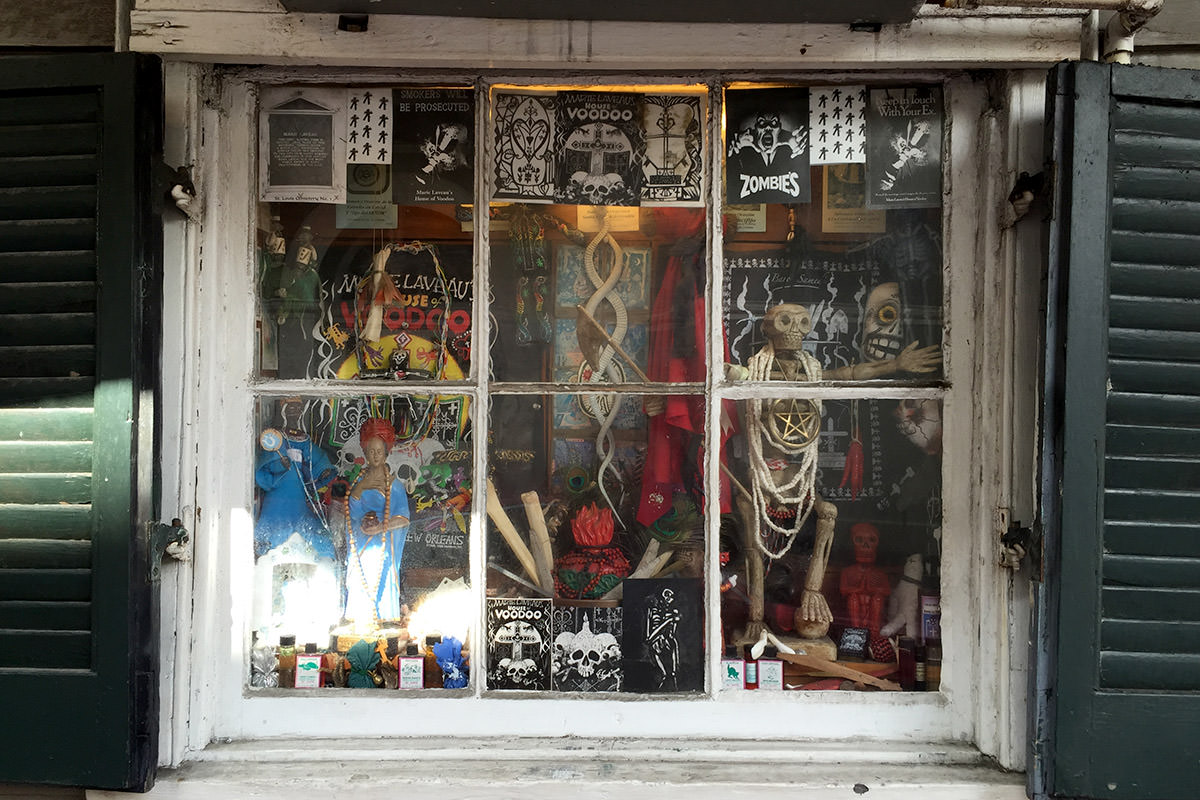 Paying respect to the local Saints...
One of the many cats of New Orlean's many shops...
It's the new drink here!
Incredible Mac & Cheese at St. Lawrence... home of divine food!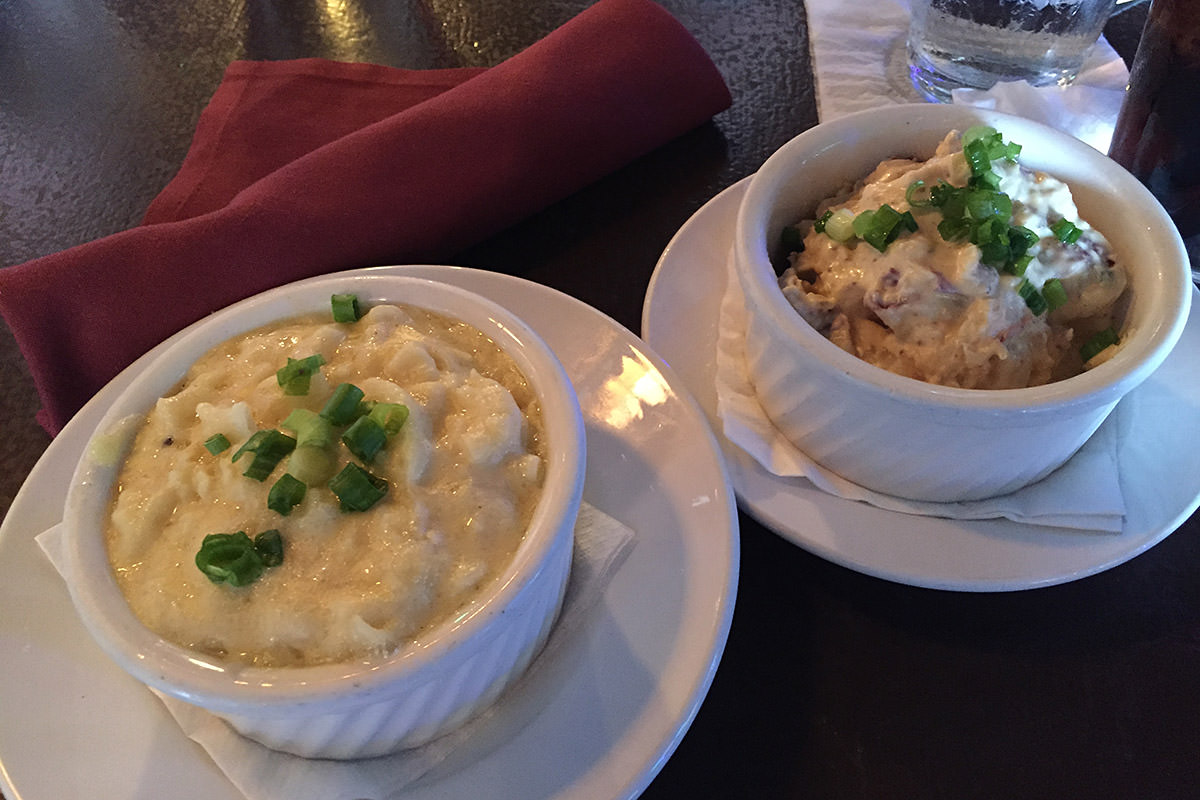 Tattoo No. Six. It's been my motto for decades. Of all the quotes I've ever heard, who knew it would be a line from Buckaroo Banzai that would end up defining my life? Thanks to Electric Ladyland Tattoo for the ultimate New Orleans souvenir.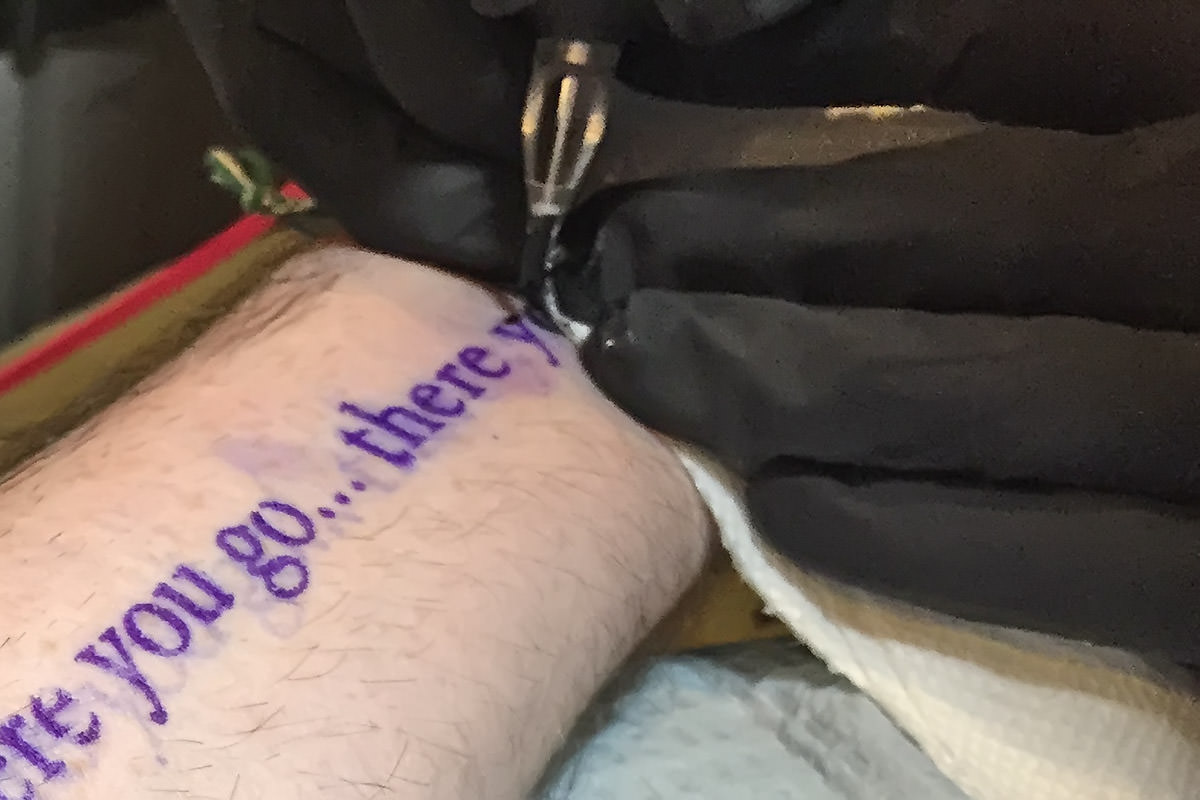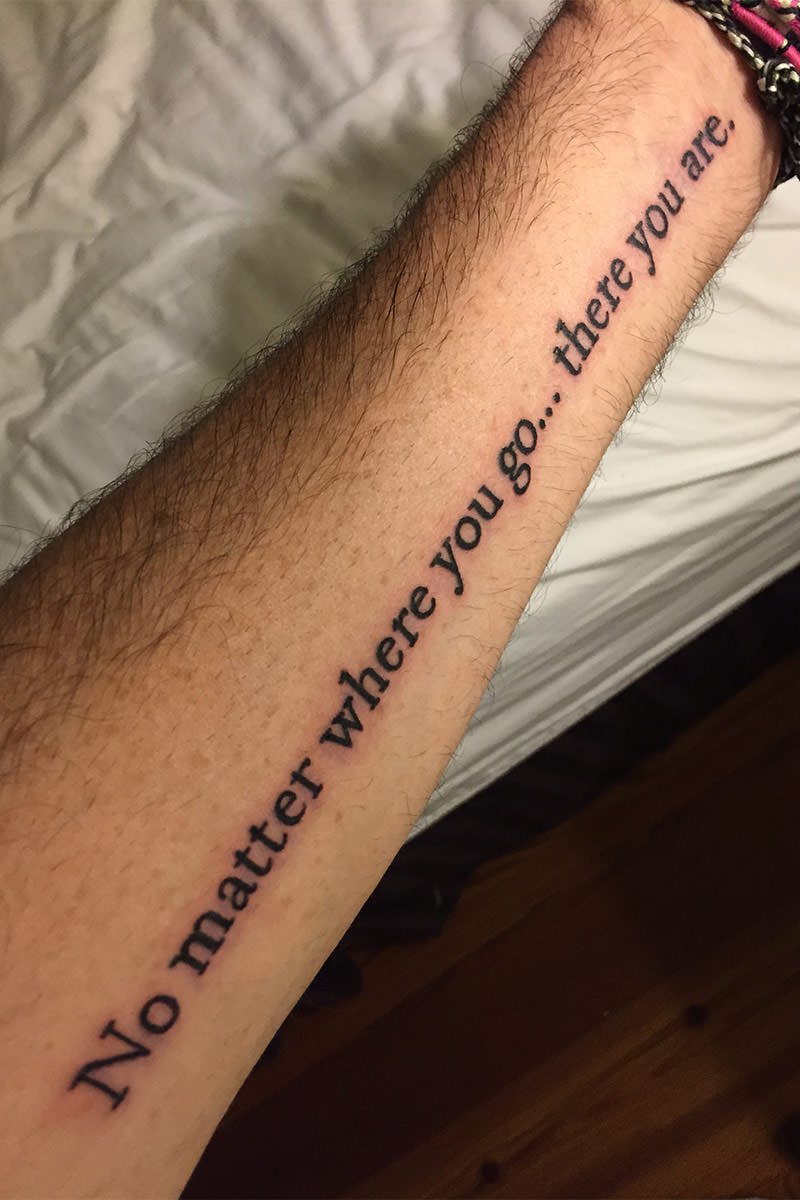 I love it. But still wonder if I should have gone with my second choice...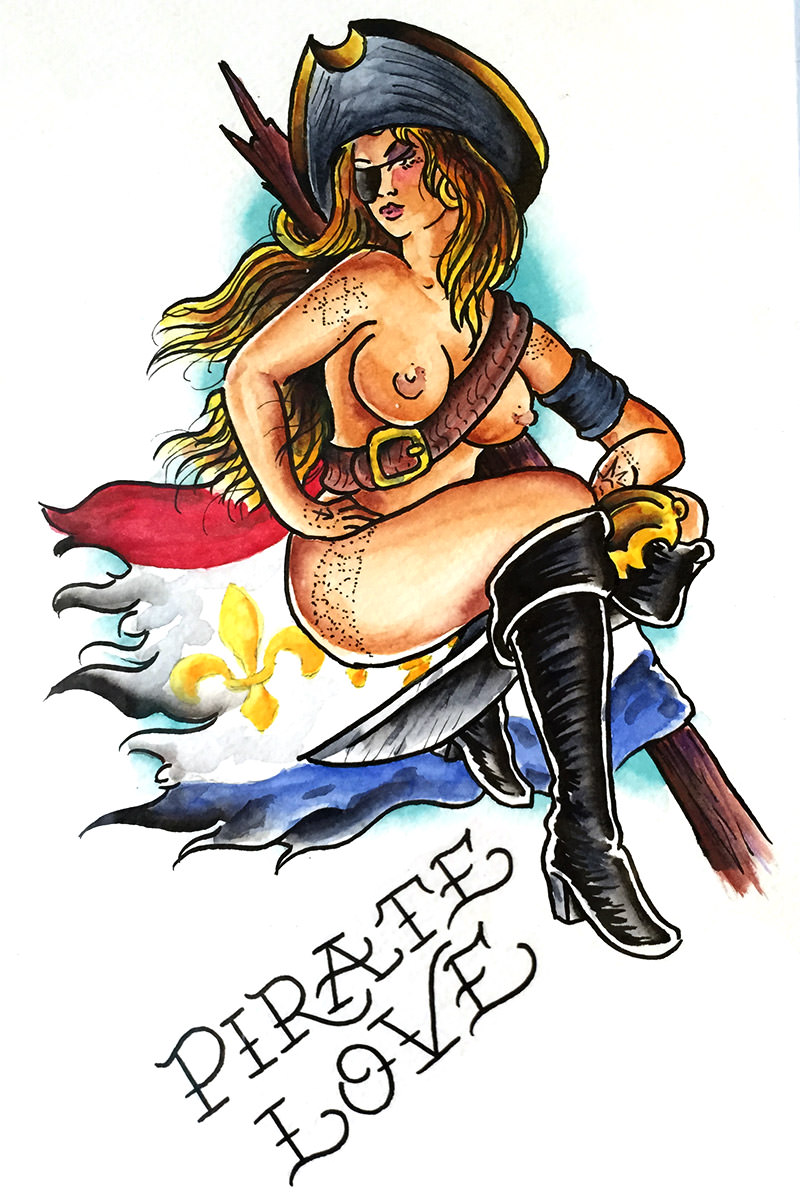 After another dinner at Coop's, it was time to wander Bourbon Street for an evening of debauchery, drunkenness, fist-fights, and famous acts of love (not by any of us, of course... so far as you know)...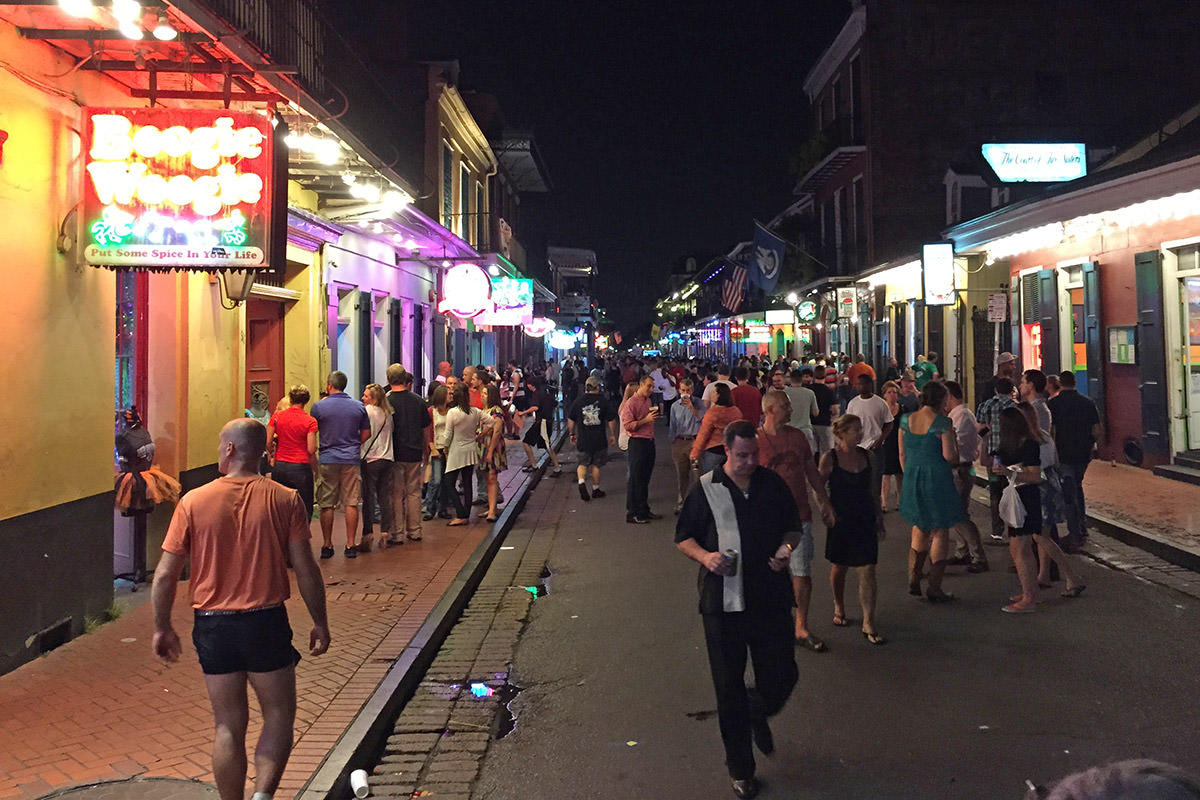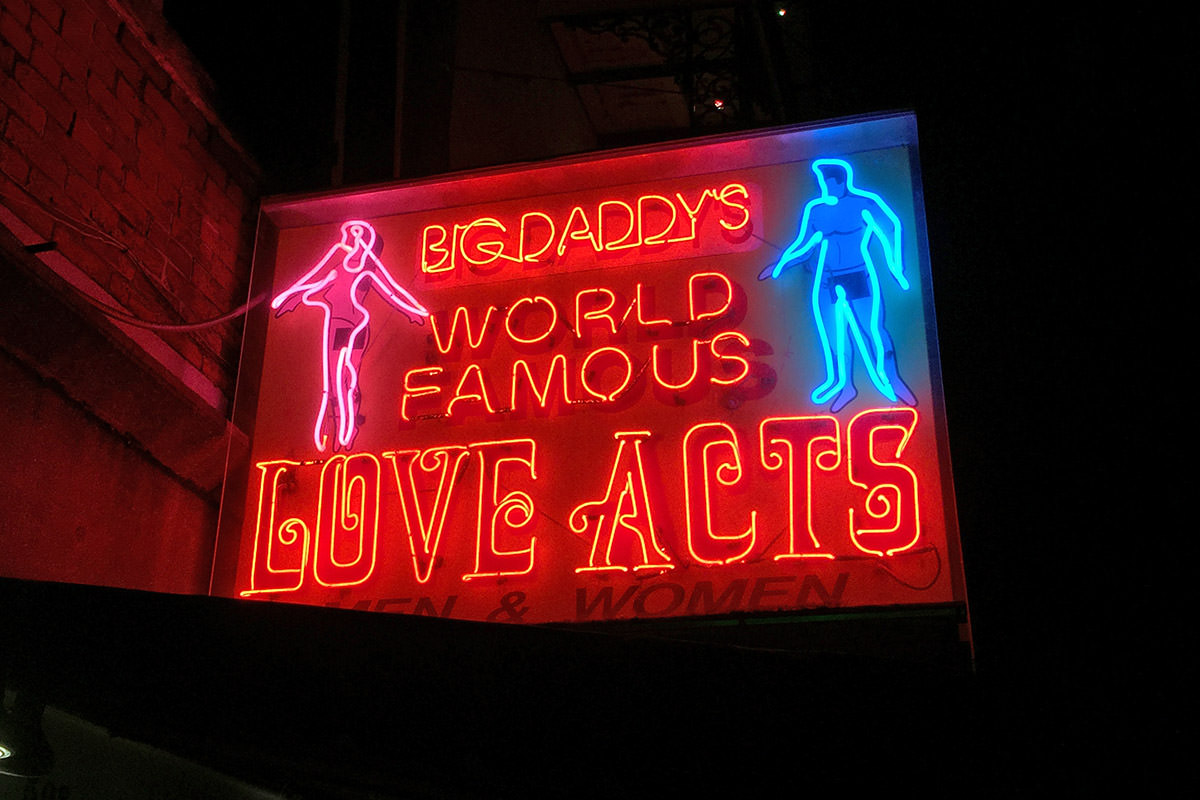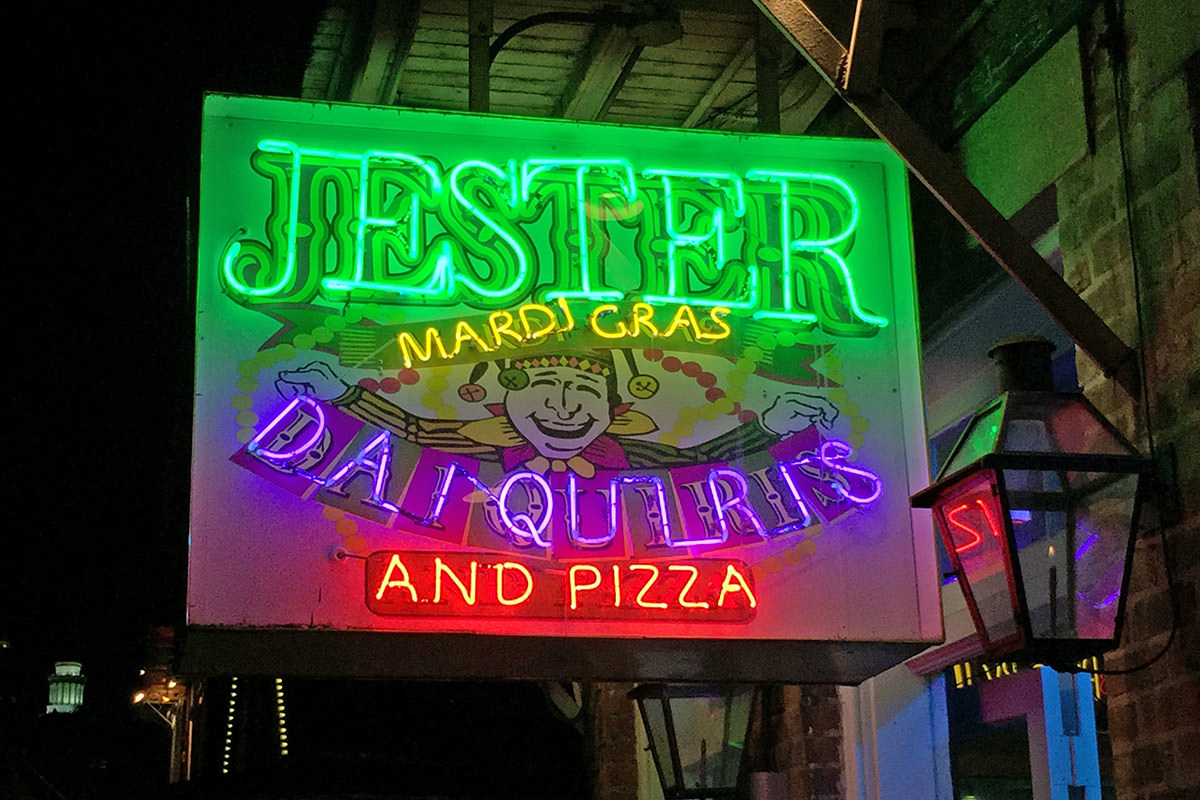 And... it's 1:45am. Since the bars close in 15 minutes, I guess I'll just call it a night.
Posted on April 21st, 2014

Wake.
Work.
Presentation.
Fortune Cookies.
Lunch.
Tattoo...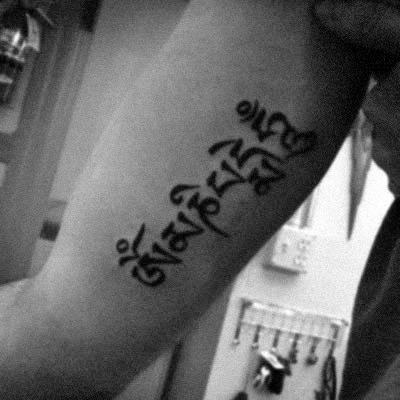 Drinks.
Airport.
Good Bye.
Boarding.
Flight.
Warm Cookies...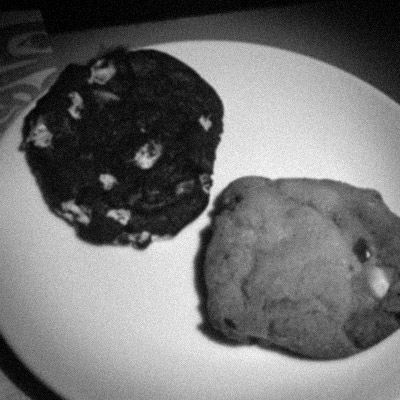 Land.
Layover.
Flight.
Lawn Sprinklers.
Drive.
Home...
End.
Posted on January 24th, 2014

IT'S TATTOO DAY!
Originally I planned to fly back home today. But the layover for the connecting flight was awful, so I decided to leave tomorrow instead. This meant having to add an extra day to my hotel stay at "The Handlery Hotel" (instead of the Parc 55 Wyndham where I usually stay). When I called, they wanted $160 which was surprisingly high for a Friday night... especially for a 3-star property. Usually downtown San Francisco hotel rates plummet over the weekend when there are no business travelers to gouge on pricing.
A quick check at the 4-star Wyndham (which had availability this time), and I could get a much nicer room for $120.
Which meant The Handlery was basically saying "WE WILL PAY YOU $40 TO WALK TWO BLOCKS!"
And so I took them up on that generous (but very stupid) offer.
Anyway...
Time to get more ink work on my forearm band...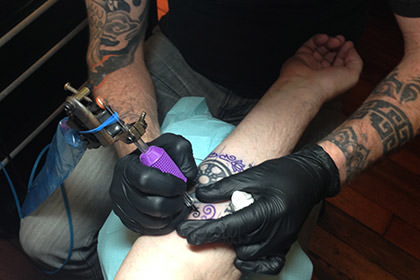 Beautiful line-work courtesy of Michael DeMatty at Black & Blue Tattoo...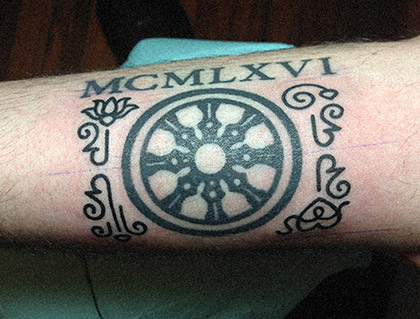 I started with the Roman numerals.
Then added a Dharmachakra, the spokes of which represent The Noble Eightfold Path of Buddhism.
Now I've surrounded the Dharmachakra with symbology representing The Four Noble Truths of Buddhism. You start in the upper-right where there's the acknowledgement that suffering exists, move to the bottom-right which ties our suffering to our desires and craving, move to the bottom-left which is the need for cessation of suffering causation, then move to the upper-left which leads us back to The Noble Eightfold Path and a quest for enlightenment and freedom from suffering.
Which is just a long-winded way of saying that the tattoo is a reminder for me to stay on The Right Path.
And so... three parts down, three to go...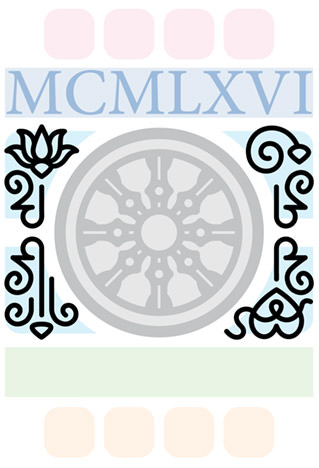 And now I suppose I should pack my suitcase so I don't have to do it at 4:00am tomorrow. Blargh.
Posted on September 3rd, 2013

This morning when I awoke my new tattoo was all jacked up.
Well, let me rephrase that... the skin which was killed as a result of needles shoving ink into my arm was all jacked up. It was starting to peel away like a sunburn, which I'm told is supposed to itch like a mother-trucker but, for whatever reason, doesn't itch me. But nothing works like it usually does when I get tattoos, so I shouldn't be surprised. For me, tattoos are not the least bit painful. There is barely any blood or seepage. I never get scabs. Cleaning it doesn't sting. Putting ointment or lotion on it doesn't burn. And they never itch as they heal.
Just lucky I guess.
The worst part for me is having to wait for all the dead skin to drop off, when what I really want to do is take a piece of steel wool and strip it off. But picking the skin off prematurely may cause you to lose pigment, and we don't want that.
I'll just have to stare at it being all smeary and gross for a few days.
And so I will.
Except now I am going to stare at the televsion so I can watch the latest episode of The Daily Show now that Jon Stewart is back. Everything else will just have to wait...