Posted on Friday, May 20th, 2022

I've talked a couple times about my love of all things Max Frost. He's a sublimely-talented musician who has become a bit famous for his band mash-ups on TikTok where he plays every single instrument.
Like this one, which beautifully merges Fleetwood Mac with The 1975 for a song that I have been praying gets a full release, because I've listened to this snippet a massive number of times and can't get enough...
This week Max held a live event where he went through the creative process for the songs on his latest EP, Flying Machines which was released May 6th. I love the album, so of course I was tuned in to watch. It was absolutely fascinating because he pulled up his Logic Pro files and showed you exactly how his sound was built up. I wish more artists would do this, because it only serves to deepen your appreciation for the songs they create.
If you haven't listened to Flying Machines, you seriously need to get on that, because each track is a banger. And he's got some cool videos coming out as well...
Now. About that Fleetwood Mac & The 1975 mashup...
Posted on Sunday, May 29th, 2022

A three day weekend (for a lot of us here in the good ol' U.S. of A. isn't even the best thing to look forward to this fine Sunday... because an all new Bullet Sunday starts... now...

• You're Our Only Hope! I was not expecting the world from the new Obi-Wan Kenobi series on Disney+, even though it was focusing on one of the best parts of the shitty Star Wars prequels. But, then again, The Mandalorian proved that it could be good if they wanted it bad enough...
Well, apparently they did want it bad enough, because the show is looking darn good from the first two (or six) episodes which have aired. I don't want to spoil a single frame, as I was careful to not learn too much about it before it started running. Suffice to say that the premise for the series is not what I expected, despite being a very good one (and kinda obvious). Even if you've given up on Star Wars, this might be worth a look.

• More Hope? This past week was Star Wars Celebration, the annual lovefest for A Galaxy Far, Far Away. The most interesting thing to come out of it was the trailer for Andor, which I've been anticipating for what seems like an eternity...
Looks great, doesn't it?

• Mavericky! Top Gun is one of those seminal 80's films that I have seen multiple times since first seeing it in the theater. When they came out with a sequel: Top Gun: Maverick I kept my expectations in check, because it seemed absurd that they could possibly have more to say. Or at least not enough to warrant a sequel. But it was actually quite good despite covering a lot of the same territory. This is largely thanks to very cool practical fighter plane shots which were far better than a bunch of CGI special effect shots could have ever been...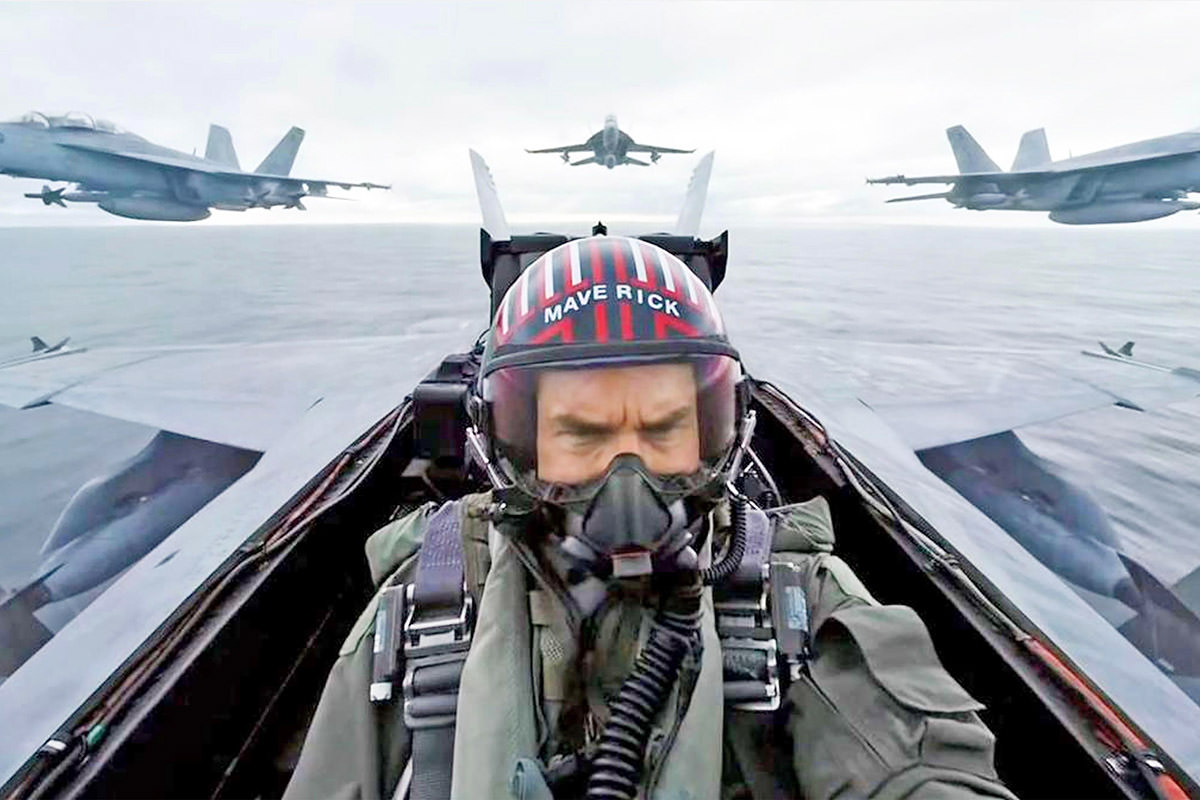 Tom Cruise was... well... Tom Cruise. Jennifer Connelly was good as she always is. And Miles Teller, who hasn't impressed me much in anything he's ever done, inhabited his role as the son of Goose in a way that really made you believe he could be the son of Meg Ryan and Anthony Edwards. Do I think it was risk getting COVID to go see? Probably not. But it should have no problem making my best-of list for 2022 because of the huge dose of retro thrills it provides.

• Thanks, Jims! While there's a lot of attention being focused on Obi-Wan Kenobi, Top Gun: Maverick, and the return of Stranger Things, I can tell you right now that the entertainment to beat is Shoresy. Based on the unseen (but not unheard) hockey-playing character from Letterkenny, it's a fantastic (and very funny) look at "the dirtiest player in the game"...
If you're a Letterkenny fan, this is a no-brainer. But even if you aren't this is nice diversion from the horrors of the real world.

• Fletch! I was very sad to hear that Andrew "Fletch" Fletcher from Depeche Mode had died. As one of my all-time favorite bands, I've collected all their music and have seen them in concert a half-dozen times. Rest in Peace, sir...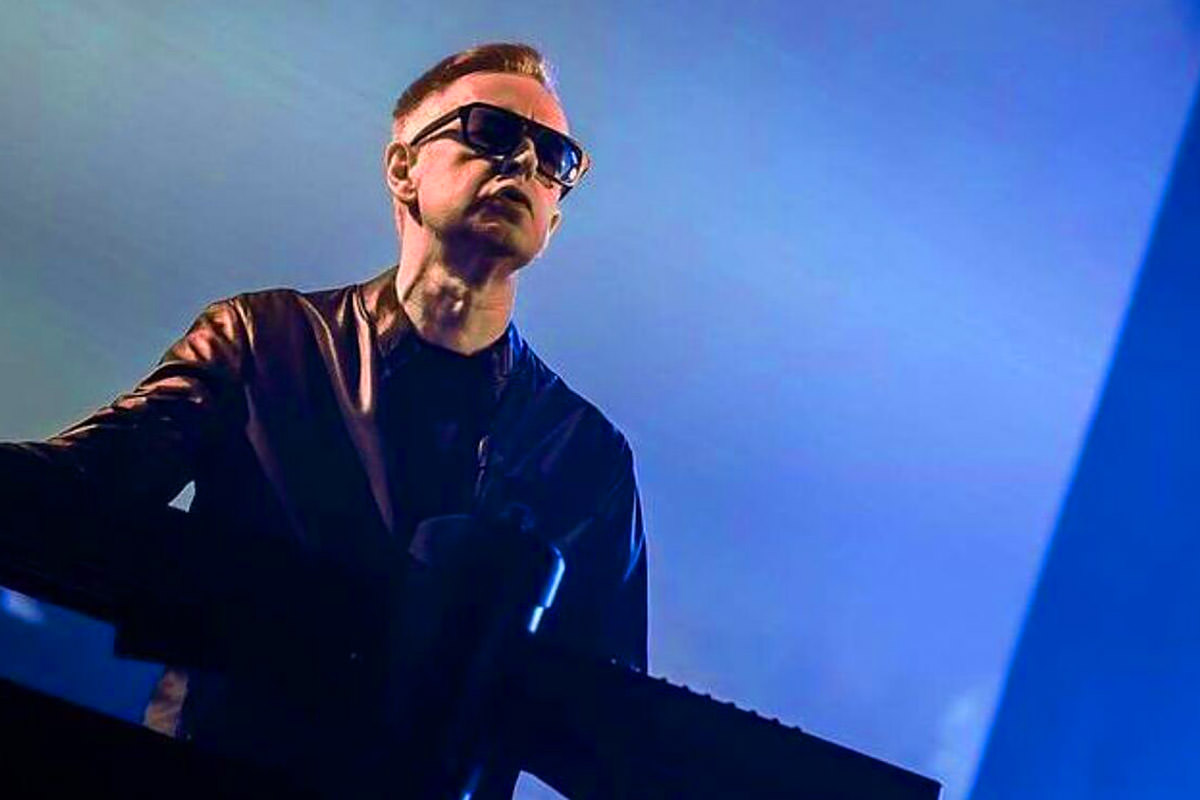 • Less Strange? And speaking of Stranger Things... I'm more than a little disappointed in Season 04. Each episode is bloated in a bad way, focusing more on distraction, filler, and "side-quests" than the show I was hoping to tune in for. And it's like why? Why deviate from what made the show so darn good in Seasons 01-03? I guess everybody wanted a bigger paycheck and the only way to get it was to film more material? I dunno. The show isn't exactly bad... but I'm really hoping they stick the landing in the final two episodes in five weeks to make this time investment worthwhile.

• Subway. This video from Last Week Tonight is fascinating stuff. And you OWE it to yourself to watch the Korean Meatball Drama at the end! Glorious...
The fact that Subway knew that Jared was a kid-raping pedophile and ignored it so he could keep selling their sandwiches means that they can fuck off forever. Interesting to note that Kidfuckers is the ONLY chain restaurant in my small town, which is just further evidence that they do indeed push their franchises to the breaking point and put them everywhere.

Until next Sunday then...
Posted on Sunday, June 19th, 2022

Happy Father's Day to all the dads out there! As for me? I don't get to celebrate being a cat-dad... because an all new Bullet Sunday starts... now...

• Tokio! I first heard of the German band Tokio Hotel years ago when I was in Italy, I think. They were getting some notice from their debut album Schrei (probably because they were so young when they recorded it). It's a dang good album if you like hard rock. Fast-forward to yesterday and I happened across a new song from them called When We Were Younger which was quite surprising for three reasons. 1) It's in English. 2) It's pure pop. 3) It's actually really good, and I've been playing it on repeat for a day now...
Great, right? But it's the end where they say "Together since 2001" where it kinda gets you. All those photos are of the band as kids... essentially growing up before your eyes...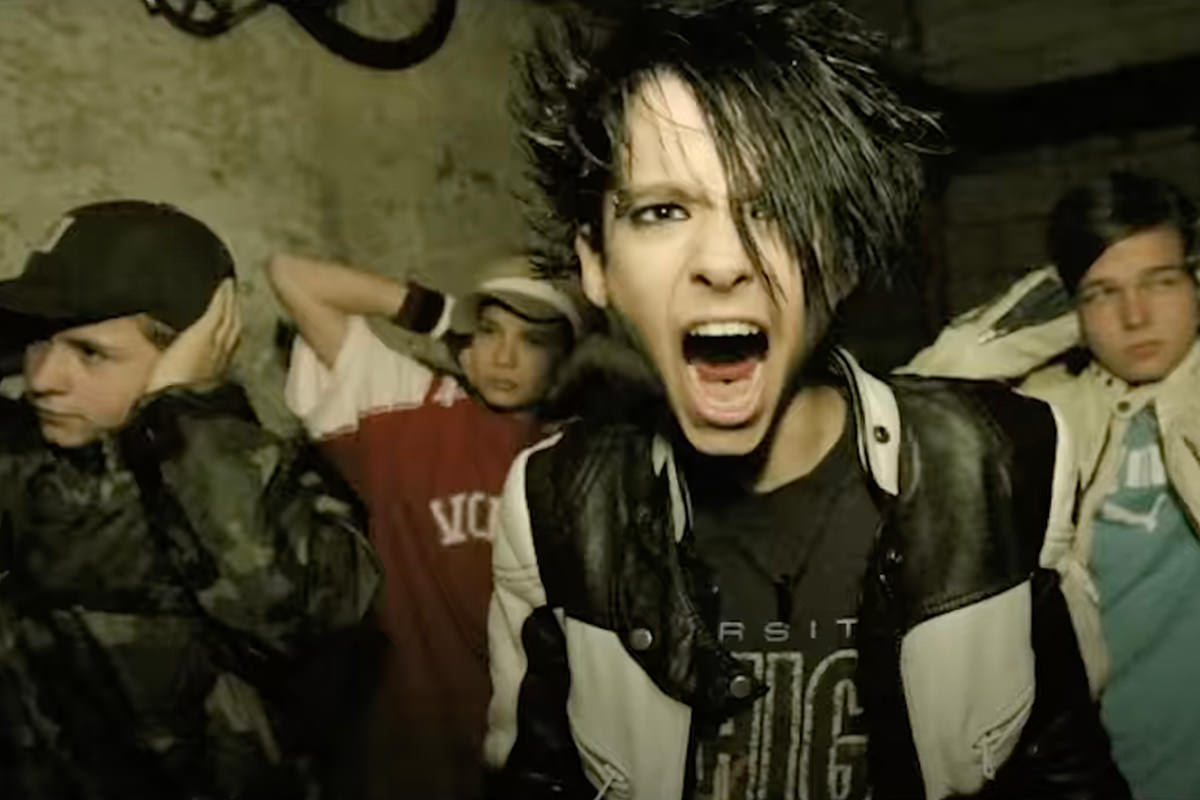 I love stuff like this.

• Smooth! Welp. Cooper Raiff has 1000% done it again. How he manages to not take the easy or expected route... but still manages to create such satisfying movies is beyond me. All this and he's actually a really good actor on top of of being an exceptional writer and director. The setup for Cha Cha Real Smooth is like films you've seen dozens of times before... and yet the payoff is so much better because it's not like films you've seen dozens of times before. You end up feeling completely different about some characters at the end than you did in the beginning, and that takes true talent to accomplish because most times when this is attempted it just feels so fake and unearned.
In both Shithouse and Cha Cha Real Smooth there's that one scene which really crushes you. And in Cha Cha Real Smooth you never see it coming. Really looking forward to whatever Cooper Raiff does next.

• She's a Beauty! Well, you are (here's a link in case TikTok is being a dick)...
Ukrainian and Czech are close enough to Russian that I got those. I haven't studied Japanese in forever, but that one was easy. I thought I would have had a shot at Chile, Puerto Rico, and Spain... but the only other one I got was USA!

• Raise the Roof! I've never been to The Palace theater in New York City. But I have stayed at The Doubletree hotel that was built around it. I had read a while ago that they were planning on doing something extraordinary... raise The Palace 30 feet in the air so they can build a new hotel and entertainment complex around it. That's now been completed, and how they went about it is fascinating...
I'm not a "Broadway guy" but I admit to wanting to see how this all works out. It all looks pretty darn incredible.

• Oh Jodie! I missed the entire last season of Graham Norton because Philo didn't record it. On the episode I'm watching now, Coldplay is singing "My Universe" (with a cool BTS video background) and it's great. BUT THE BEST PART is that Coldplay super-fan Jodie Whittaker from Doctor Who was on the show, and this happened...
After it was over, they went back to the couch and Jodie mentioned that she has her alarm set for next week so she can try to get tickets for when Coldplay is playing Wembley. Well, needless to say, Jodie now has tickets to go to see ColdPlay. And it will be one of the greatest missed opportunities ever if they don't get her on stage!

• Seriously? BWAH HA HA HA HAAAAA! no.

• This time... There's a very good sleight of hand magician on TikTok named Mat Franco who is constantly having to re-do his tricks because people believe that he's not being honest about what he's doing. Like this one, for example (here's a link in case TikTok is being a dick)...
And here we go again (here's a link in case TikTok is being a dick)...
Fortunately, the guy is patient enough to keep humoring everybody. But you'd think that eventually people would just enjoy the show.

• Pixar! I responded to a meme where people were ranking all the Pixar films. My Top 5 hadn't changed in years... until Luca came out, which I loved...
Monsters, Inc.
The Incredibles
Up
Toy Story 3
Luca
Toy Story
Finding Nemo
Coco
The Incredibles 2
WALL-E
Brave
Encanto
Ratatouille
Toy Story 2
Turning Red
Finding Dory
Soul
Monsters University
Inside Out
Onward
Toy Story 4
Cars
The Good Dinosaur
A Bugs Life
Cars 2
Cars 3
Yeah, not a fan of the Cars films. But even a bad Pixar film is better than most.

And now back to your regularly scheduled Sunday.
Posted on Sunday, June 26th, 2022

The heat is on and my air conditioning is struggling to keep up... and so am I! But never fear... because an all new Bullet Sunday starts... now...

• SPACE LEGO! LEGO is re-releasing a couple of their most popular sets from days past, but updating them with modern pieces so that they appeal to modern LEGO consumers. The one I am sorely tempted to get is the "Galaxy Explorer"... one of my favorite sets of all time...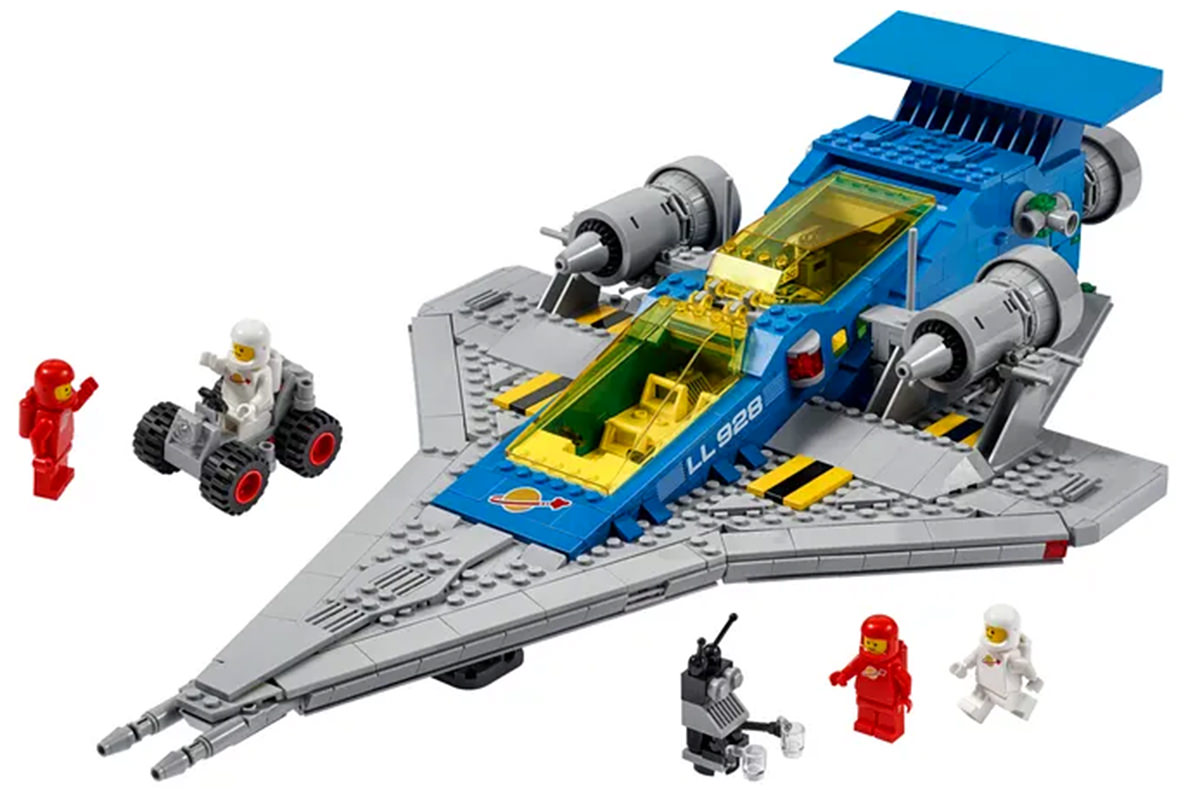 It looks so good. Similar to what made the old set so great... but with some very cool changes. But, alas, that's a wad of cash I don't have burning a hole in my pocket!

• Day-Old Goodness! Why is it that baked spaghetti always tastes better the next day? Yesterday I made garlic bread from scratch and put together a nice baked spaghetti to go with it. The stuff was amazing. But today's lunch? Even better!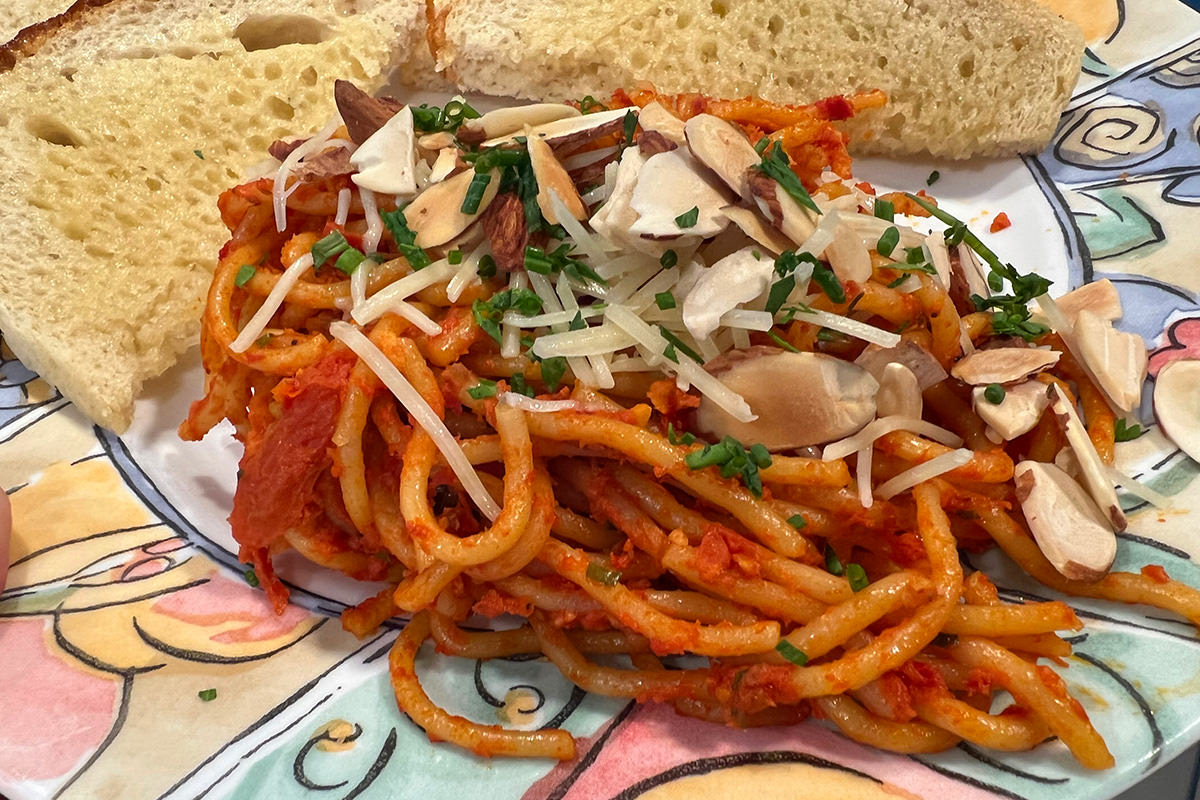 I cook spaghetti as usual... but make my own sauce so I can use tomato paste instead of thinner tomato purée. Mix it together with the noodles and cheese. Put into an oven-proof container with lid (I use a large skillet), then bake at 325º for a half-hour. That way you get a lovely dry "sauce" that's really concentrated and sticking to the noodles instead of making a wet, sloppy mess everywhere. I top with toasted almond slices, parmesan, diced chives and Italian parsley. Food of the gods!

• A Legend Passes. I forgot to mention last Bullet Sunday how sad I was to learn that legendary comic book artist Tim Sale passed away. The guy was only 66, so this is a tough loss to take. Tim Sale was highly gifted, and worked on some characters and titles that cemented his upper-echelon status with fans. Rest in peace, sir.

• ALEXA, STOP!!! Alexa used to be so good. But then Amazon Alexa added a bunch of shitty bloat that nobody gives a crap about to fuck over the service. She regularly gets simple requests wrong now EVEN WHEN SHE UNDERSTANDS WHAT YOU SAID, whereas Google Assistant ACTUALLY WORKS. Embarrassing as fuck for Amazon to just toss it all away like this. Also? Alexa acknowledged the command in my bedroom (where I'm at)... but then played the song in the bathroom down the hall? WTF?!?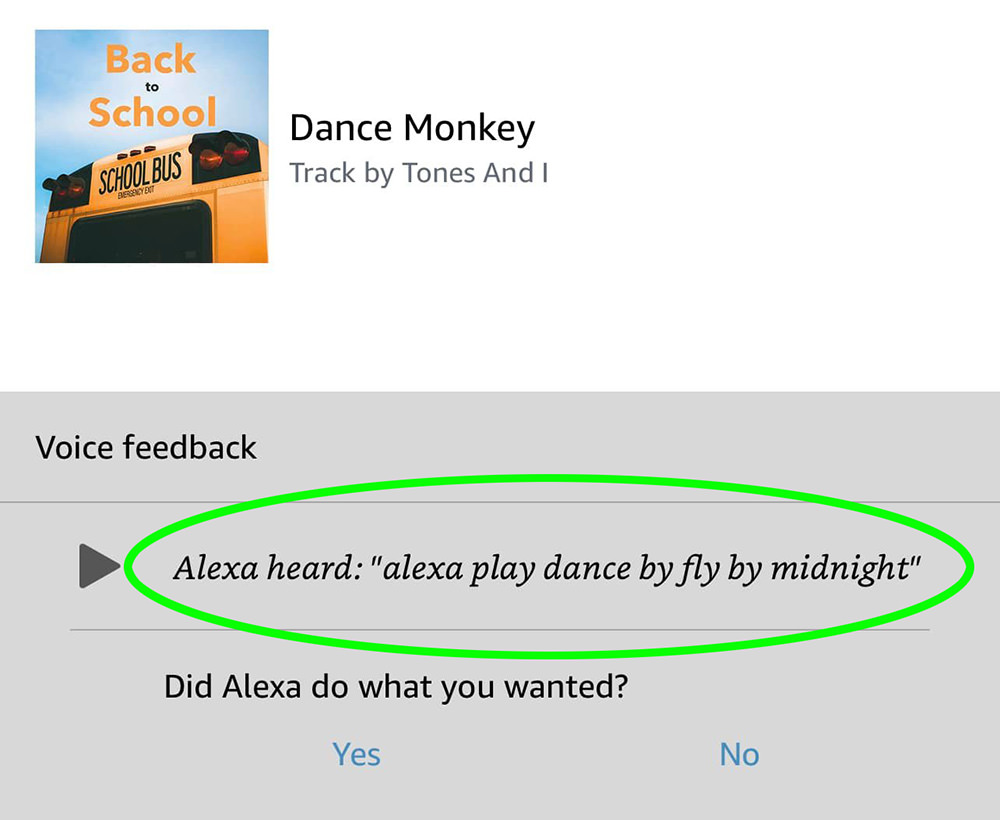 At first I thought... "Well, maybe Amazon Music doesn't have the song?" But nope. There it is...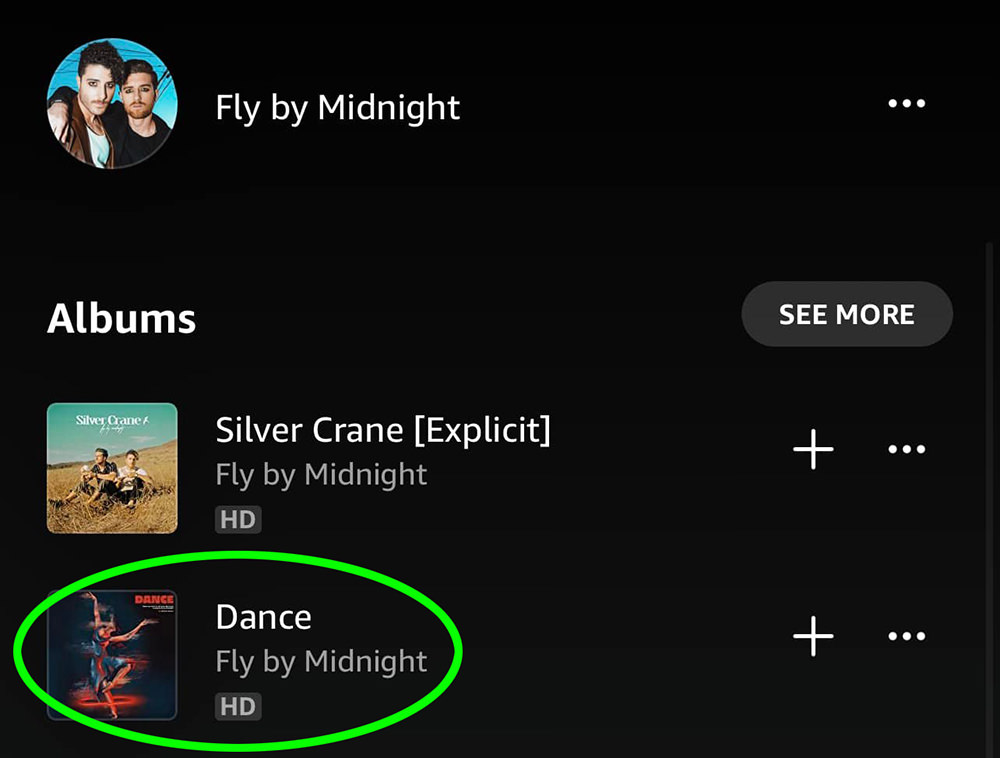 I never had problems like this even two years ago. Now it's almost every day.

• Mr. Bats! I've shared this video before. But this morning I ran across it again and was compelled to share it again because it's one of the most adorable things I've ever seen...
That bat really likes bananas! I've always loved bats, and it's just crazy to me that there are people who don't... especially considering how incredible they are for the environment and controlling pests!

• How Stupid Are We?! Apparently very stupid. We keep ignoring the serious problems facing us. And it's not like there aren't actual solutions out there, it's just that we're not looking into them. Take our disappearing water supply, for example...
God forbid we don't stop building golf courses out in the middle of a dessert and adopt water-saving solutions instead of creating more water-consuming problems.

Enjoy your Summertime Sunday heat without me! I'm stying indoors.
Tags:
Alexa
,
Bats
,
Bullet Sunday
,
Comic Books
,
Food
,
LEGO
,
Music
,
Stupidity
,
Television
Categories:
Bullet Sunday 2022
,
Food 2022
,
Music 2022
,
Television 2022
—
Click To It:
Permalink
—
1 Comment: Click To Add Yours!
Posted on Thursday, August 4th, 2022

I had an 80's channel running while working tonight and was mostly able to ignore it until the song Time and Tide by Basia dropped. "Whatever happened to her?" I wondered... as I opened a tab to Google. What I found out that she never stopped making music. Her last album, Butterflies, was released in 2018. What's so amazing is that she still sounds incredible. How in the heck did she ever drop into obscurity with her level of talent?
Of course I could say the same for dozens of other musicians (at the top of my list would be a-ha, who is seen as a one-hit wonder for Take On Me, but had even more amazing tracks afterwards).
How she started...
Where she ended up (circa 2009)...
1987 seems like it was just yesterday. Time and tide really does wait for no man.
Posted on Monday, August 8th, 2022

I was deeply saddened to learn that Olivia Newton-John passed away today.
I fell in love with her... and fell in love with her hard... while coming of age in the 70's and 80's. I wasn't allowed to go see Grease in the theater (I was 12 years old)... but it was one of the first VHS tapes I rented in the early 80's! That was back when VCRs were so expensive that you couldn't afford to buy one unless you were wealthy. Instead my family reserved the VCR at the local video store to rent over the weekend... then rented a stack of movies to go with it so we could get our money's worth out of the pricey machine rental.
And, yeah, I watched Grease multiple times on multiple weekends. I was never a fan of musicals but... well... Olivia Newton-John. Because, damn...
And I listened to that soundtrack many, many, many, many times.
And then there was Xanadu.
Because of my love of Olivia-Newton John, I begged my parents to let me go see it in the theater when it was released in 1980. I was 14 years old. It was a PG film. My parents relented, and let me go see it with my friends. The movie wasn't great... but I did like it because it played to a trifecta of my loves... Olivia Newton-John, Don Bluth Animation, and Greek mythology. Olivia Newton-John was positively radiant in every frame...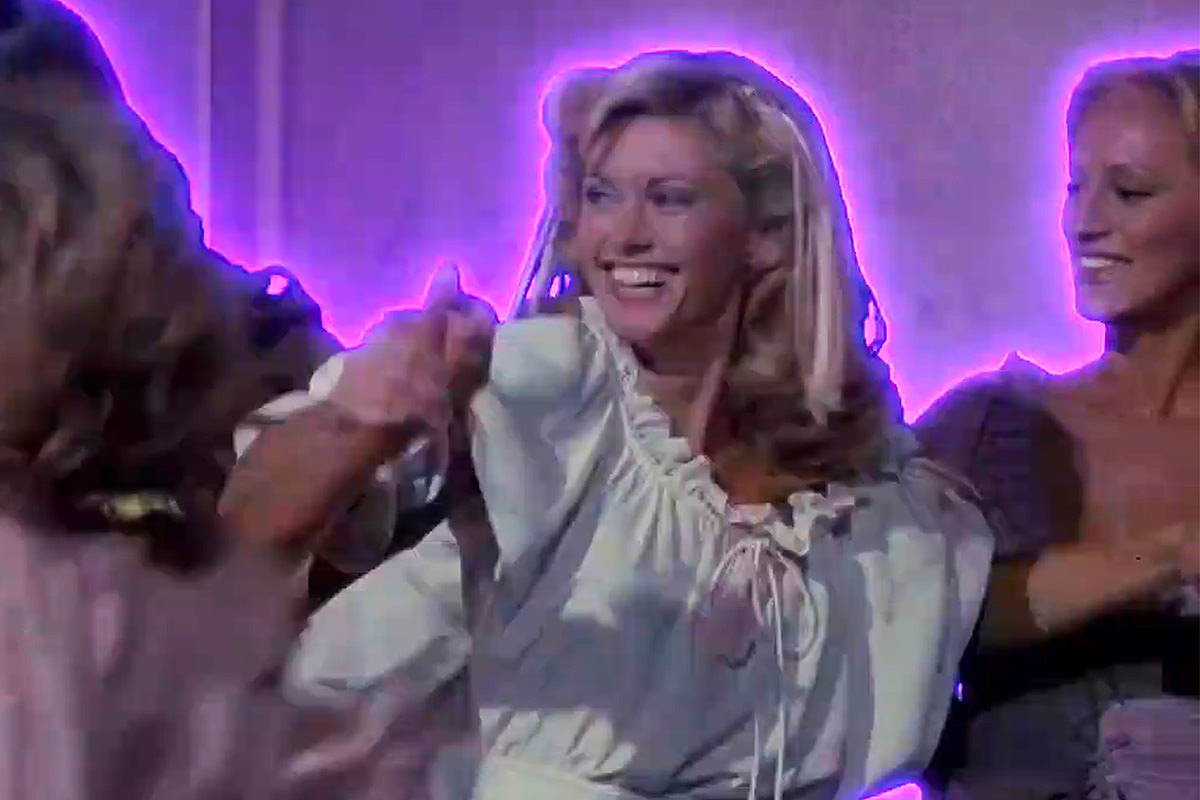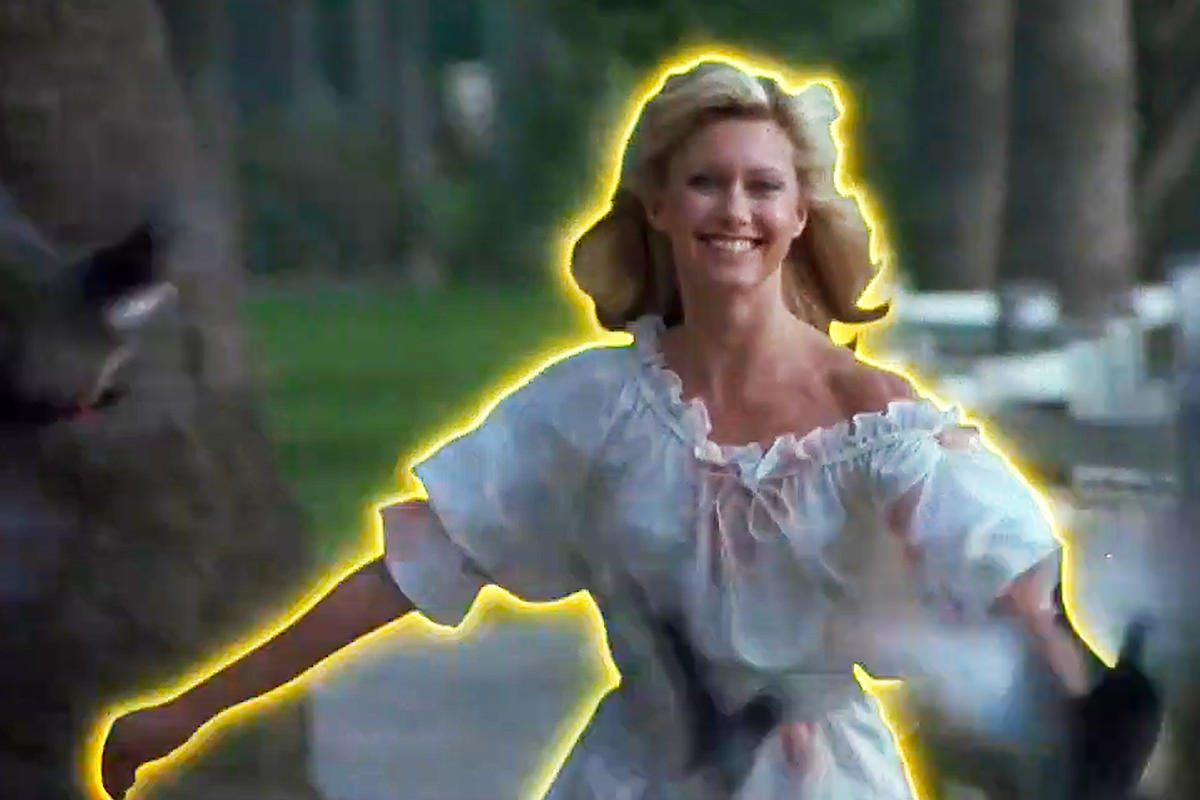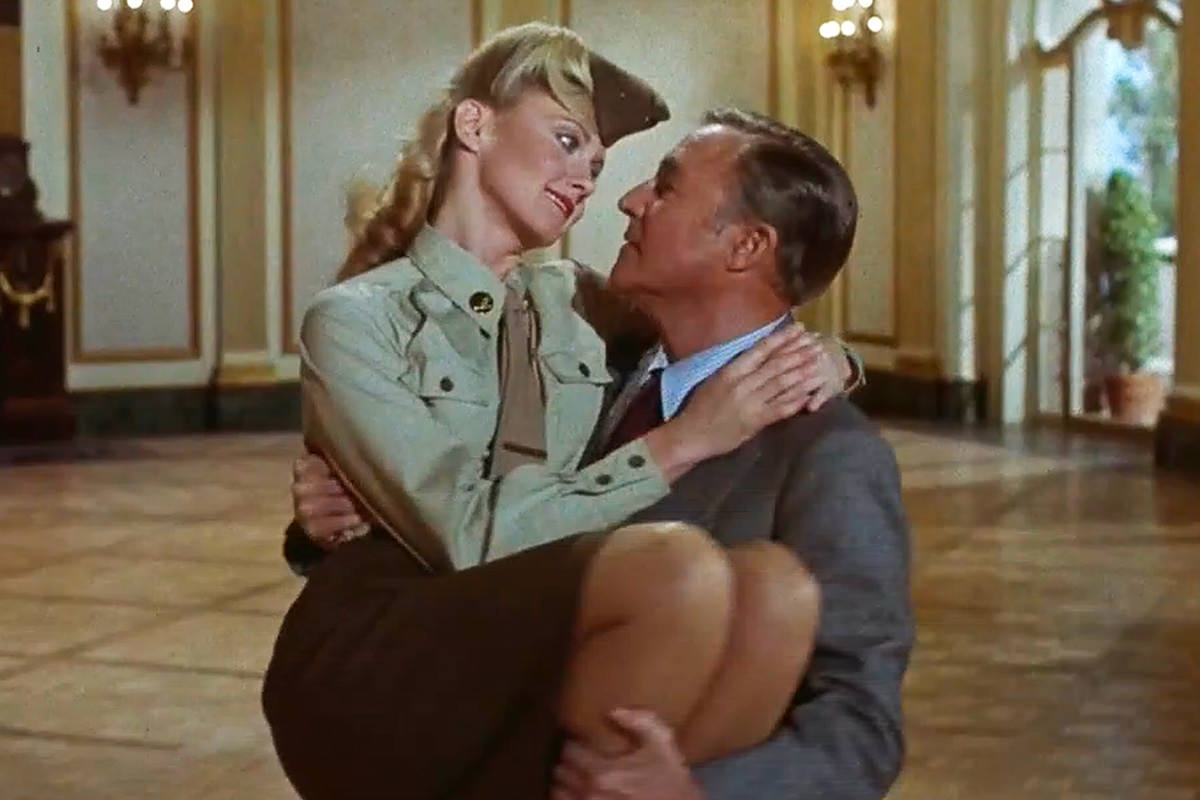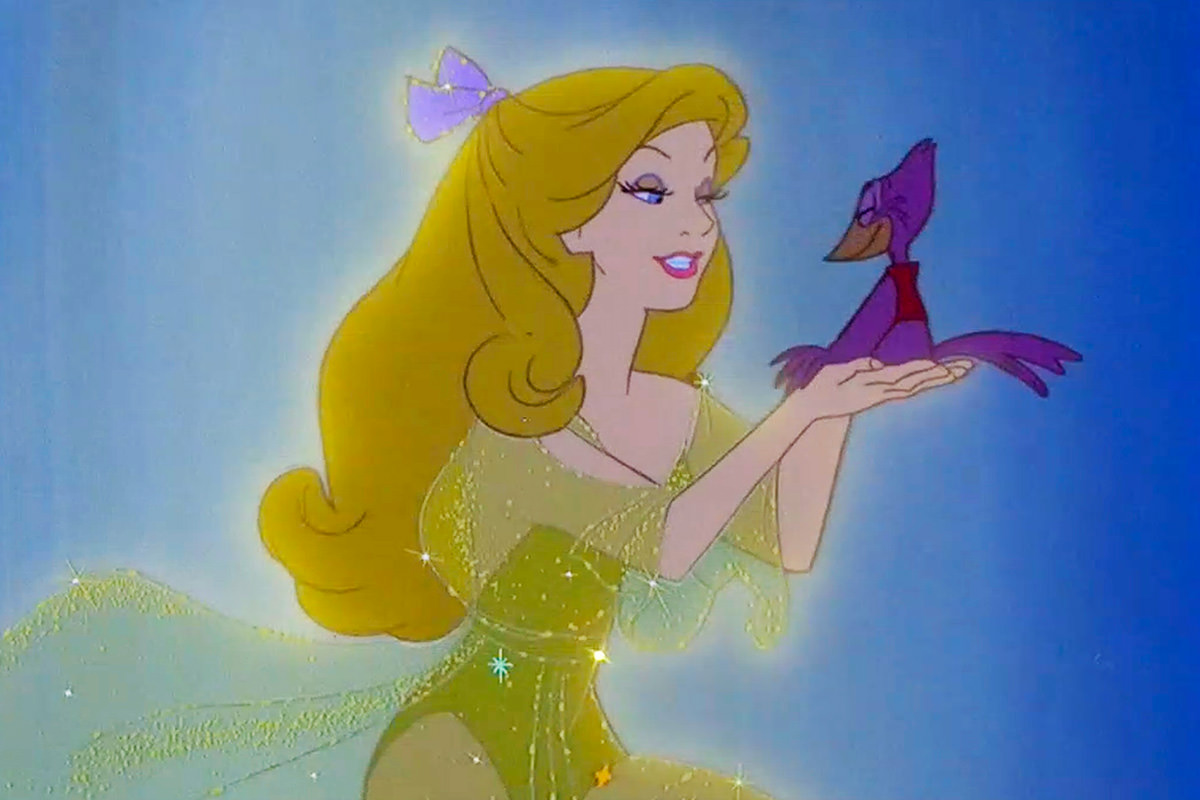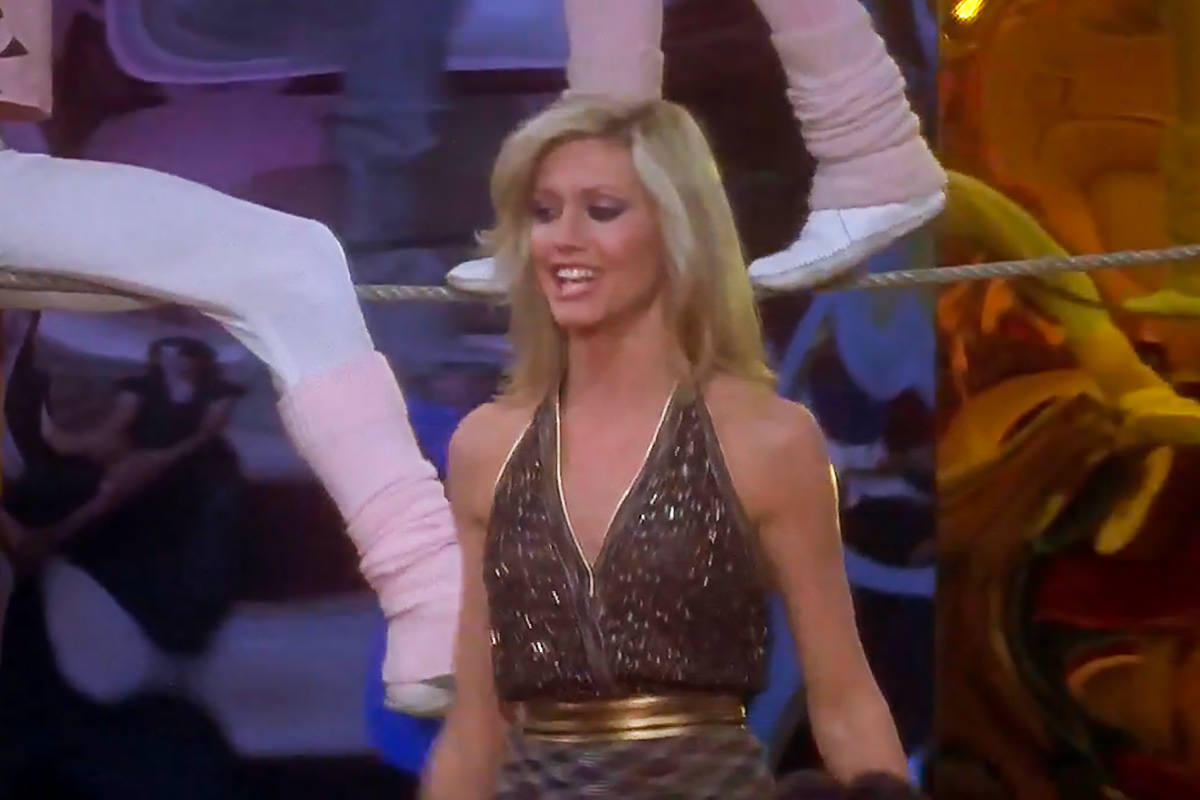 Kira never got to say which muse she was... but she started to say it. Her name started with a "T" which means she was Terpsichore, muse of dance. And while the movie wasn't all that great... the soundtrack was incredible. I played it to death.
In 2020 Olivia made a quick video on the 40th anniversary of the movie... looking as radiant and lovely as ever...
ONJ appeared numerous places over the years. More recently she was a guest-judge on RuPaul's Drag Race and even appeared in one of the Sharknado movies!
As sad as it is that she's gone, she leaves behind music that will carry on for a very long time. And that ain't nothin'. Rest In Peace, Olivia Newton-John, you will be so very missed.
Posted on Friday, August 12th, 2022

I will never get used to the spatial audio in Apple AirPods. The way that the audio shifts to provide the illusion that the sound is always coming from in front of you is witchcraft, and somebody should be burned at the stake for it. Except not really, because it is so cool.
Even after all these months, I still feel like the AirPods are broken and the sound is, in fact, actually coming from my monitor. So I pull out the earbuds and confirm that they are, in fact, working... then immediately feel mad at myself for being fooled yet again.
Different topic, same subject...
I continue to make progress on setting up my studio. Most recently that meant trying to do something about the audio system so I can listen to music while I work. I started with a single SONOS One speaker, but missed having stereo... so I added a second one... only to end up still unsatisfied because they aren't spaced well for good stereo. Also, they're blasting at me from the sides, which is disorienting.
Unfortunately there's no much I can do about it, because my desk is pushed up against the wall. And there's a window above it. What I really need is SONOS PLAY bar right in front of my desk so that I could have simulated stereo separation coming from directly in front of me.
And that's when I was like wait a minute... I could relocated the SONOS PLAY bar to my studio, then upgrade my living room surround system to a SONOS ARC. That's actually a great idea all the way around, because the ARC uses HDMI for volume control that comes directly from my television instead of the janky optical+separate remote ordeal I have with on the PLAY. As usual, it only takes money. The ARC is $900. The mounting bracket is an additional $80. With tax that's over $1000, which is hard to justify. Except... July was one of those glorious twice-a-year months with three paydays instead of two... so maybe? SONOS has an upgrade program running where you can get 15% off your purchase, and it's only money, right? Who needs savings?
So I ordered it.
I'll spend every day until it arrives experiencing buyer's remorse, I'm sure.
Posted on Tuesday, August 23rd, 2022

A week-and-a-half ago I ordered a Sonos Arc using my "upgrade discount." The reason was two-fold... 1) I needed a flat speaker in front of my studio desk... and 2) I am really tired of having to use two separate remotes for the PlayBar in my living room (which, foolishly, doesn't use eARC, but instead clings to optical digital, which was outdated years before I bought the thing).
But heeeeere's the thing.
OF COURSE Sonos made it so that the PlayBar wall-mount doesn't work with the Arc so you have to buy a new one. OF COURSE they didn't put the cable hole in the same place. Because OF COURSE. So my first order of business was to move the hole in my wall 1-1/2-inches lower. Fortunately, that's fairly easy. You just flip the piece that you cut out of the new location and put it up top like so...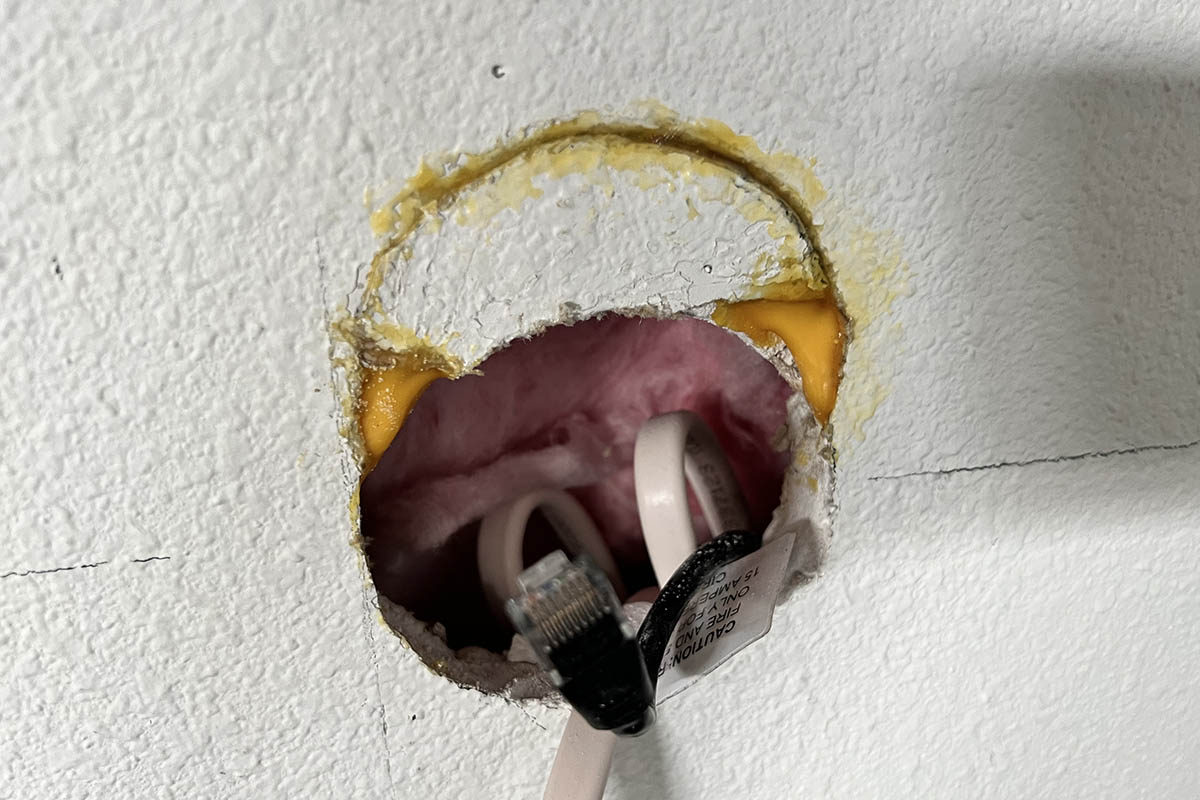 And, yes, I cover everything with plastic, because it's all too easy to accidentally spray where you don't want to spray, and I can't afford a new television or furniture...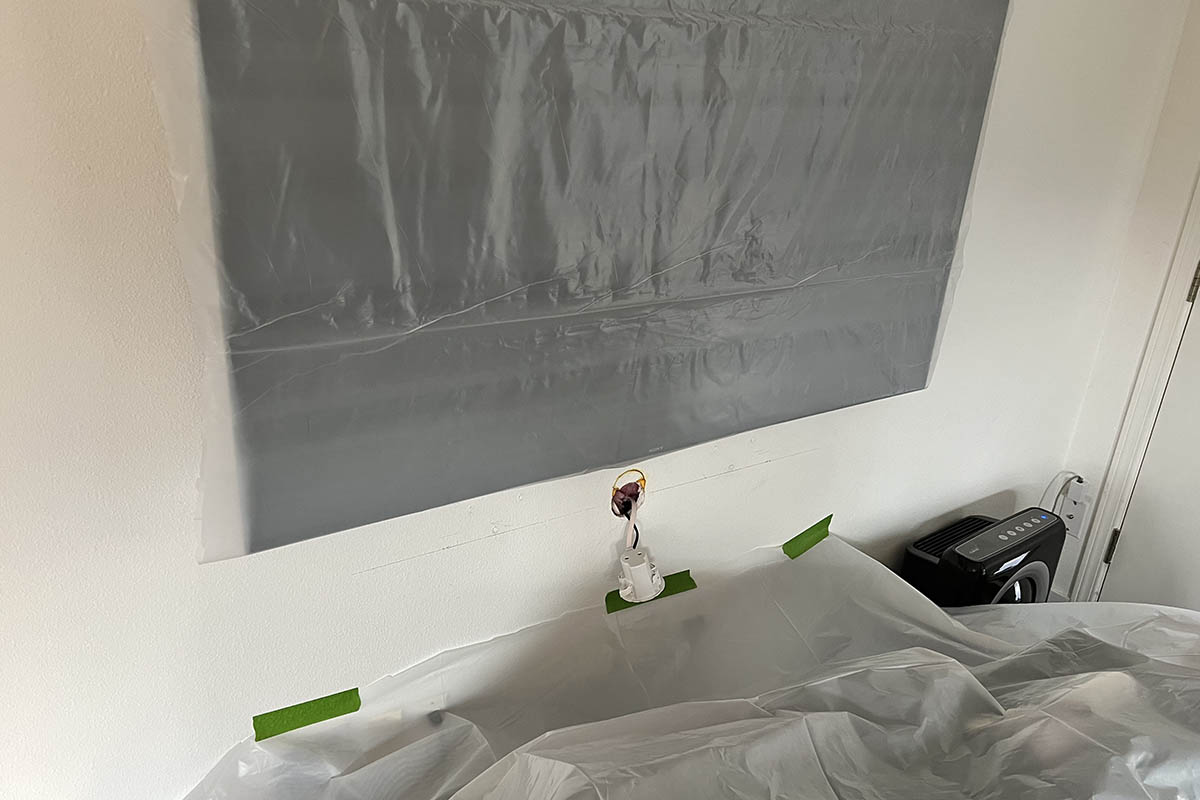 Next I had to sand and spray texture to cover not only the patch... but the six holes that I had to make for the PlayBar mount...
After that, it's just a matter of installing the wall plug and painting the wall. Yeah, yeah, I know that it would be easier to just run the power cable through the wall, but I really can't afford a new house if an electrical fire burns mine down, so I did everything by the book...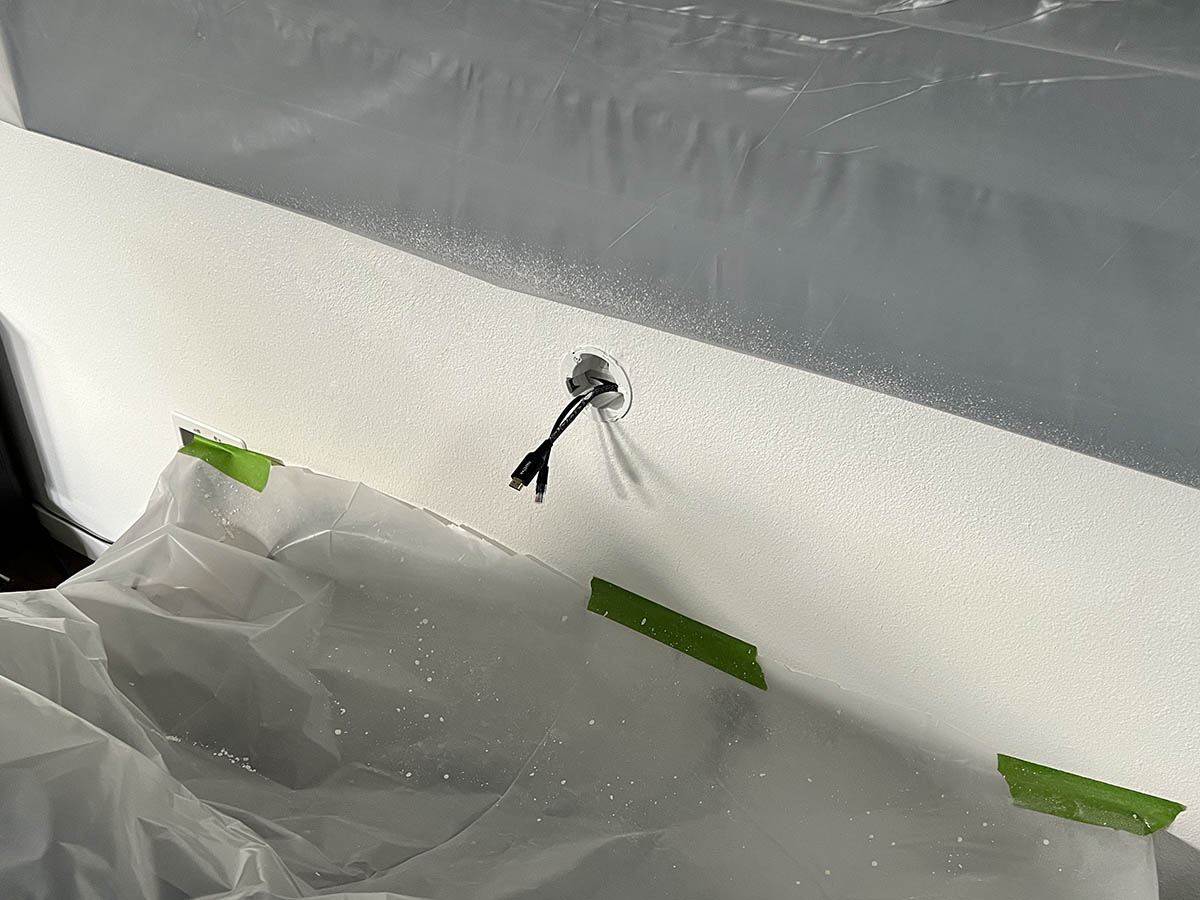 Interesting to note... the PlayBar wall mount was shitty and stupid if you wanted your cables to come through the wall. It is perfectly flat, so if you use a wall port (AS YOU SHOULD!) then you have to shim the bar out with washers (or whatever) until it's flush with the port plate. The Arc wall mount bends outward, so no shimming is needed if you're using a wall port (AS YOU SHOULD!)...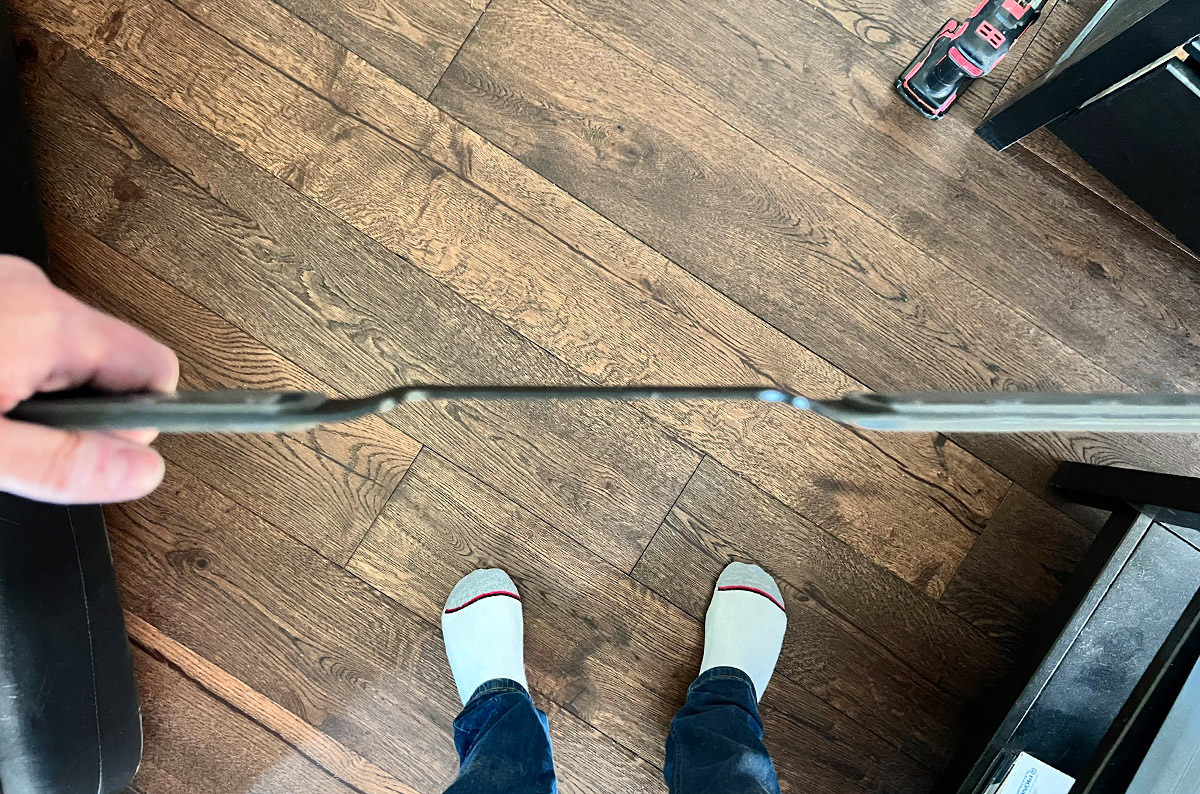 A drill, a spirit level, and a shiny new HDMI cable pulled through the wall, and voilà... Arc installed...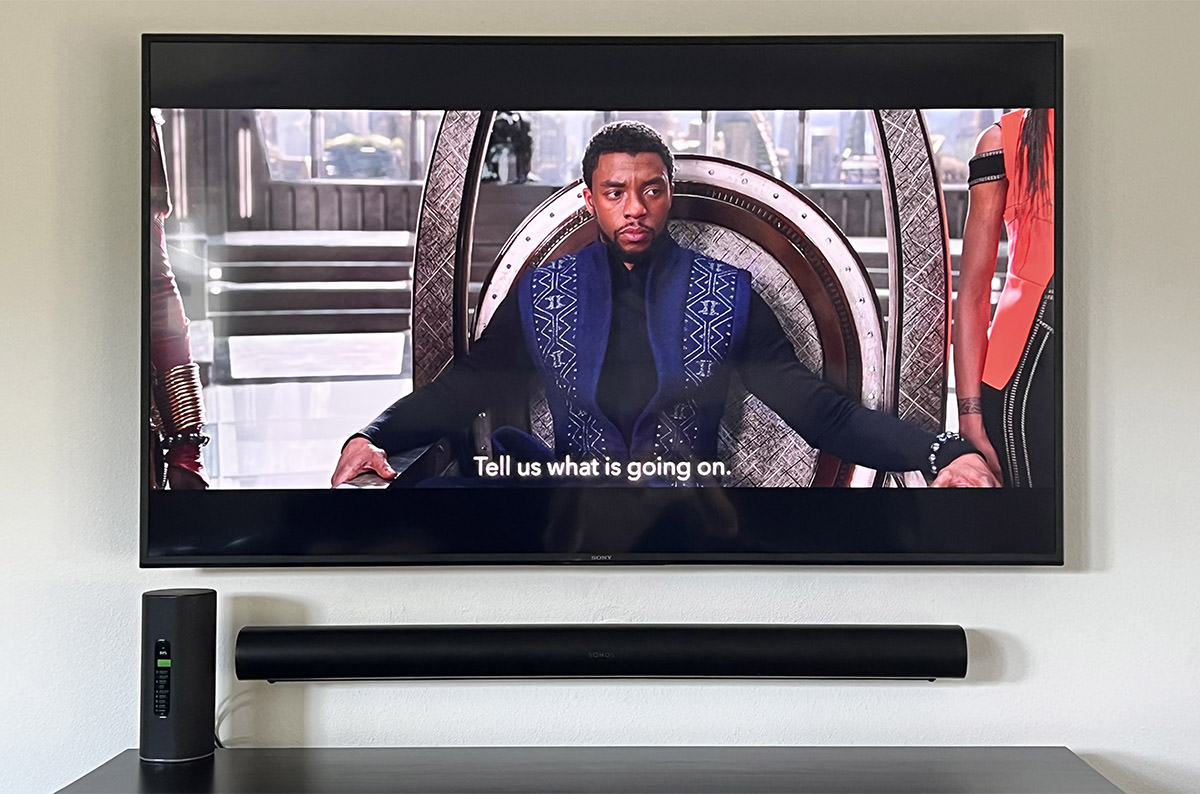 It's pretty good. For one thing, the stereo separation is better than it was on the PlayBar. For another thing, this new sound bar has upward-firing speakers to bounce off the ceiling and provide sound from above the television. This isn't terribly effective... there are some Atoms-enabled movies that I can kinda get the effect. But it will never going to be the same as having an actual Atmos speaker setup. BUT THE BEST THING?!? Because HDMI-ARC allows the television to control the volume of the Arc, I can just use one remote control for everything. Yay!
And then there's the PlayBar...
The thing I hated about using the regular ol' Sonos One speakers in my studio is that I wasn't able to put them in front and to the side of my chair so that the separated sound is coming from in front of me as God intended. Instead they are off-center at different places on the side of me because of the way the room is configured.
But PlayBar is flat and has stereo separation in one spot so it can be directly in front of my desk, like this...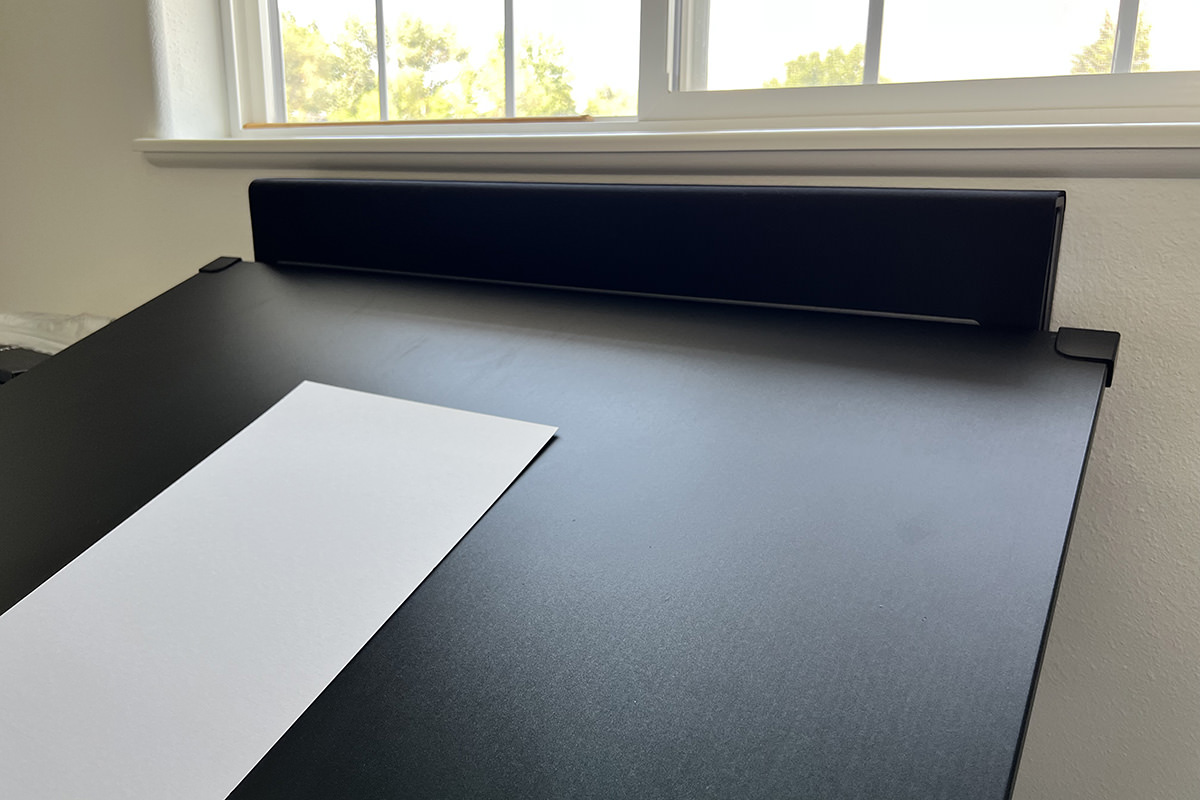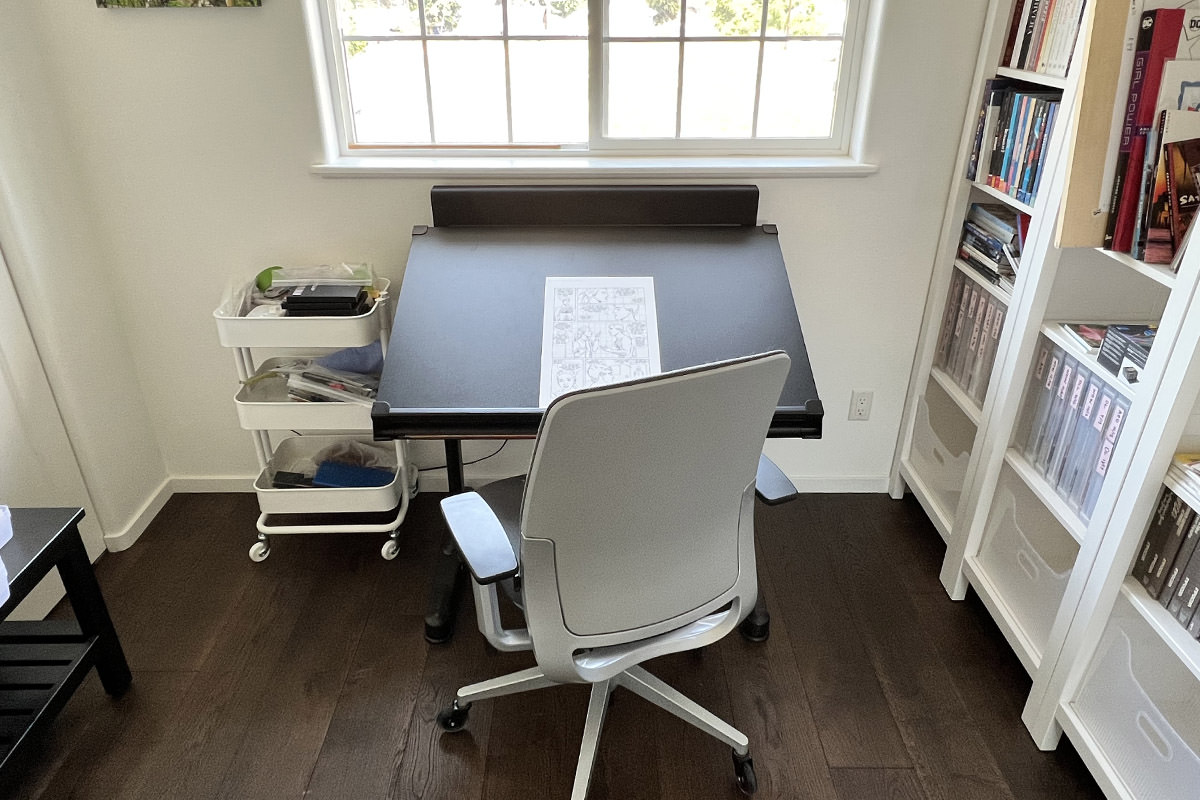 Piece-o-cake.
I was worried that sitting far closer than intended would screw up the sound, but that wasn't the case at all. There's pretty good separation, the sound comes from in front of me, and the quality is pretty impressive. It's actually a better fit for this than it was a TV sound bar.
And so... a lot of money well-spent, I suppose.
Posted on Sunday, October 2nd, 2022

I may be mired in wildfire smoke and barely able to breathe, but have no fear... because an all new Bullet Sunday starts... now...

• Behind! If you're old like me, get a colonoscopy, y'all...
The fact that Ryan and Rob are willing to use their celebrity for important stuff like this is why I love Ryan and Rob.

• Ch-Ch-Ch-Changes! Just an FYI that Changeland, one of my favorite films of 2019 is now streaming on Amazon Prime. As if the fact that it's gorgeously shot in Thailand isn't enough, the closing credits features Thai cats! It's a bit deeper movie than this trailer lets on, but it's fun too...
I own the film, so I can watch it any time I want... but I will be giving it more than a couple views on Amazon just to give it some love for studio execs who need to be making more films like this.

• Diego! Well, crap. Now I love Diego Luna even more than I already did...
If you're not watching him being brilliant in Andor, which is the best Star Wars since Rogue One, then you should get on that.

• Play On! Explain to me again how Lizzo playing a fucking flute is somehow controversial. SHE IS A CLASSICALLY-TRAINED FLAUTIST FOR FUCK'S SAKE! Just listen to this...
IT'S NOT LIKE THEY HANDED IT OVER TO SOMEBODY WHO DOESN'T KNOW WHICH END TO BLOW INTO! IT'S NOT LIKE THEY GAVE IT TO PETE TOWNSEND WHO SMASHED IT ON STAGE! IT'S NOT LIKE LIZZO SHOVED IT UP HER ASS AND SHIT IT OUT ON THE CONSTITUTION WHILE KICKING A PUPPY. AND TELL ME THAT BEN SHAPIRO EVEN KNEW ABOUT THE FUCKING FLUTE BEFORE LIZZO PLAYED IT. THE WAY THIS PIECE OF SHIT TRIES TO CREATE FAUX OUTRAGE TO CATER TO PEOPLE WHO JUST WANT TO BE MAD ABOUT EVERYTHING ALL THE TIME IS THE ACTUAL FACE TATTOO PHENOMENON AT WORK...
But that's not all... how the fuck is Lizzo twerking with a slave-owner's crystal flute more disrespectful than it's past-owner James Madison LITERALLY ENSLAVING PEOPLE? I will never in a million years be able to wrap my head around the faux outrage and blatant hypocrisy of these assholes...
Good on Lizzo. I hope she keeps pissing people off for a very long time.

• Expired! Petco rewards points used to expire after 90 days. Then it was 45 days. Now it's 30 days. They really, really don't want you to be able to cash in your points. I look forward to the email telling me that they expire in 24 hours. Guess the only thing I'm buying there now will be their bulk kitty litter... and it's probably cheaper and more convenient to get it from Chewy anyway, so maybe not even that. In adjacent news... look forward to your local Petco announcing that they will be closing soon.

• Avalon! I have only ever been a casual fan of Brian Ferry and Roxy Music. That being said, I played there Street Life: 20 Greatest Hits album to death, and still fire it up from time to time...
Most of my favorite tracks from Roxy Music is from their masterpiece album Avalon. Which is why this look at the album and its recording is so cool to see...
And... now I'll be listening to Street Life on repeat for the rest of the evening.

Until next Sunday then. Here's hoping your air is smoke-free.
Tags:
Assholes
,
Bullet Sunday
,
Fucking Assholes
,
Hipocrisy
,
Movies
,
Music
,
News
,
Television
,
Worthless Pieces of Shit
,
YouTube
Categories:
Bullet Sunday 2022
,
Movies 2022
,
Music 2022
,
News – Politics 2022
,
Television 2022
—
Click To It:
Permalink
—
2 Comments: Click To Add Yours!
Posted on Friday, October 7th, 2022

If you've read Blogography for a while, you know that I have a bit of an obsession with James Bond films. But I also have an obsession with the music from James Bond films. One of the posts I've written which was the most difficult for me, was attempting to rank all the awesome theme songs that have opened the movies.
So you can imagine my joy in finding out that Amazon (who bought MGM, the studio which does all the Bond movies) has a new documentary called The Sound of 007 streaming...
Interesting to note that they were very unfair to some of the movies/songs, and I don't understand why. Madonna's Die Another Day? Forgotten. Shirley Bassey's Moonraker (my favorite of the three she sang)? Forgotten. My second-favorite Bond theme song, Sheena Easton's For Your Eyes Only? Forgotten. Gladys Night's only Bond entry, License to Kill? Forgotten. a-ha's The Living Daylights? Forgotten. WTF?? I mean, for what's there, the documentary is good. But to not acknowledge all of the songs is so incredibly irresponsible. They could have given even just a moment to acknowledge everybody... but were instead content to be incomplete.
A five-star concept that's a two-star result.