Posted on June 19th, 2022

Happy Father's Day to all the dads out there! As for me? I don't get to celebrate being a cat-dad... because an all new Bullet Sunday starts... now...

• Tokio! I first heard of the German band Tokio Hotel years ago when I was in Italy, I think. They were getting some notice from their debut album Schrei (probably because they were so young when they recorded it). It's a dang good album if you like hard rock. Fast-forward to yesterday and I happened across a new song from them called When We Were Younger which was quite surprising for three reasons. 1) It's in English. 2) It's pure pop. 3) It's actually really good, and I've been playing it on repeat for a day now...
Great, right? But it's the end where they say "Together since 2001" where it kinda gets you. All those photos are of the band as kids... essentially growing up before your eyes...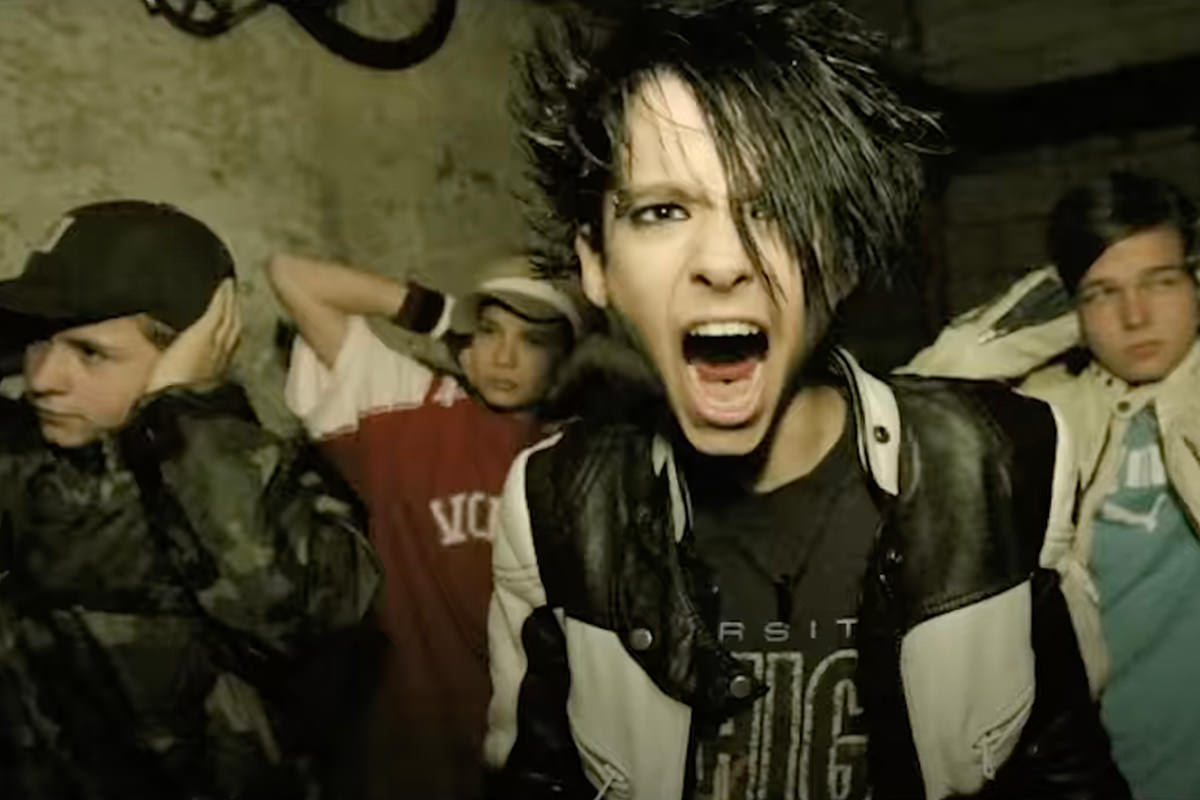 I love stuff like this.

• Smooth! Welp. Cooper Raiff has 1000% done it again. How he manages to not take the easy or expected route... but still manages to create such satisfying movies is beyond me. All this and he's actually a really good actor on top of of being an exceptional writer and director. The setup for Cha Cha Real Smooth is like films you've seen dozens of times before... and yet the payoff is so much better because it's not like films you've seen dozens of times before. You end up feeling completely different about some characters at the end than you did in the beginning, and that takes true talent to accomplish because most times when this is attempted it just feels so fake and unearned.
In both Shithouse and Cha Cha Real Smooth there's that one scene which really crushes you. And in Cha Cha Real Smooth you never see it coming. Really looking forward to whatever Cooper Raiff does next.

• She's a Beauty! Well, you are (here's a link in case TikTok is being a dick)...
Ukrainian and Czech are close enough to Russian that I got those. I haven't studied Japanese in forever, but that one was easy. I thought I would have had a shot at Chile, Puerto Rico, and Spain... but the only other one I got was USA!

• Raise the Roof! I've never been to The Palace theater in New York City. But I have stayed at The Doubletree hotel that was built around it. I had read a while ago that they were planning on doing something extraordinary... raise The Palace 30 feet in the air so they can build a new hotel and entertainment complex around it. That's now been completed, and how they went about it is fascinating...
I'm not a "Broadway guy" but I admit to wanting to see how this all works out. It all looks pretty darn incredible.

• Oh Jodie! I missed the entire last season of Graham Norton because Philo didn't record it. On the episode I'm watching now, Coldplay is singing "My Universe" (with a cool BTS video background) and it's great. BUT THE BEST PART is that Coldplay super-fan Jodie Whittaker from Doctor Who was on the show, and this happened...
After it was over, they went back to the couch and Jodie mentioned that she has her alarm set for next week so she can try to get tickets for when Coldplay is playing Wembley. Well, needless to say, Jodie now has tickets to go to see ColdPlay. And it will be one of the greatest missed opportunities ever if they don't get her on stage!

• Seriously? BWAH HA HA HA HAAAAA! no.

• This time... There's a very good sleight of hand magician on TikTok named Mat Franco who is constantly having to re-do his tricks because people believe that he's not being honest about what he's doing. Like this one, for example (here's a link in case TikTok is being a dick)...
And here we go again (here's a link in case TikTok is being a dick)...
Fortunately, the guy is patient enough to keep humoring everybody. But you'd think that eventually people would just enjoy the show.

• Pixar! I responded to a meme where people were ranking all the Pixar films. My Top 5 hadn't changed in years... until Luca came out, which I loved...
Monsters, Inc.
The Incredibles
Up
Toy Story 3
Luca
Toy Story
Finding Nemo
Coco
The Incredibles 2
WALL-E
Brave
Encanto
Ratatouille
Toy Story 2
Turning Red
Finding Dory
Soul
Monsters University
Inside Out
Onward
Toy Story 4
Cars
The Good Dinosaur
A Bugs Life
Cars 2
Cars 3
Yeah, not a fan of the Cars films. But even a bad Pixar film is better than most.

And now back to your regularly scheduled Sunday.
Posted on November 14th, 2021

I may be dealing with some very upset cats now that Daylight Saving Time has ended, but fear not... because a Very Special Disney+ Day Bullet Sunday starts... now...

• Hawkeye! So many tantalizing glimpses into this series, which appears to be adapting one of the best comic book arcs of all history... Matt Fraction & David Aja's Hawkeye. The Marvel Disney+ Day Special. I was positively giddy watching the footage. Jeremy Renner just has the character nailed and Haley Stansfield looks like all kinds of fun as Kate Bishop...
If you even like comics a little bit and haven't read through the Fraction/Aja run, you owe it to yourself to take a look.

• Moon Knight! This is one of the more complex characters in the Marvel comics, so it was a smart decision to make sure that they got an actor with the talent to make it happen... Oscar Isaac.
From the looks of it, they are totally going in on Marc Spector's multiple personalities and struggles with mental challenges. I cannot wait to see how this unfolds.

• She-Hulk! When it comes to characters that don't get the credit they deserve, No. 1 on the list is Aquaman. He's been partially redeemed by his movie, but many people still think that he's a wasted character whose only super-power is "talking to fish." No. 2 is Hawkeye. He's actually an incredible character in the right hands but is perceived as being useless. No. 3 on the list is She-Hulk. Make no mistake... she was pretty redundant and boring in the comics for a long while. But then John Byrne took over her book and completely revolutionized it. You know how Deadpool is always breaking the 4th wall and speaking to the audience because he knows he's in a comic/movie? Byrne's She-Hulk did it first. And the result was just as good. But most people don't know this, so she gets dismissed. Until now...
It looks like they are keeping the whole "break the 4th wall" thing that made her famous. Which will undoubtedly upset the fanboys because they'll think she's copying Deadpool. Oh well. I am looking forward to this show not because I love the character, but because I love the actor playing her... Tatiana Maslany. That promises to be very interesting.

• Ms. Marvel! I never know how to feel when a character is changed in the name of diversity. On one hand... are creators so bankrupt of ideas that they can't come up with new characters to add diversity and have to recycle old ones? But on the other hand... recycling instantly establishes a new character in a recognizable role. Ultimately I'm for anything they can do to make comics more diverse (it's just so damn tired that 98% of everything is cisgender, heterosexual, and white). And sometimes it's done so well that recycling is actually successful. They made Amadeus Cho be The Hulk and they made Miles Morales be Spider-Man... both of which were done really well. So well that they eventually became their own thing. But my absolute favorite change in the name of diversity? Ms. Marvel. For those not in the know, Carol Danvers used to be Ms. Marvel before she became Captain Marvel. Then a young Muslim girl, Kamala Khan, (who is a fan of Captain Marvel) adopted her old Ms. Marvel identity when she got super-powers. The comics are fantastic, and now we're getting a series on Disney+...
Kamala Khan will also be in The Marvels movie, so I think the character might be around for a while. Thank heavens.

• And More Marvel! All we got for the other series in development were title cards... I am Groot, The Guardians of the Galaxy Holiday Special, What If: Season 2, Echo, Loki: Season 2, Ironheart, Agatha: House of Harkness, Armor Wars, and Secret Invasion. Interesting to note that a series for Agatha Harkness had only been rumored, but is now confirmed. Can't wait to see Kathryn Hahn unleashed for that!

• Ciao Alberto! Few movies have sucked me in as quickly as Luca did. It was just phenomenally beautifully animated, and I spent hours freeze-framing to study it (then bought the Art of Luca book to study it even more). For Disney+ Day, they released a short 8-minute film showing what happens to Alberto after Luca leaves for school...
It's wonderful. And as gorgeous as the film. To get a full series of just this would be fantastic... so fingers crossed this was just testing the waters.

• Cars on the Road! It's hard to believe that there's a Pixar franchise I don't like... but it would be Cars. Larry the Cable Guy and Owen Wilson will be reprising their roles in a new cross-country series for the world of Cars which might be interesting? I dunno. I liked the first movie a little, and it's been diminishing returns ever since.

• Baymax! My favorite Pixar character is Sully from Monsters Inc.... my second favorite is Baymax from Big Hero 6. Sadly, I haven't liked anything to come out of the Monsters franchise since the original... but it looks like they nailed the new Baymax! series...
Yeah. I'll totally be tuning in to that.

• Turning Red! Not only does this movie look really good. It's also stunningly animated. So beautifully nuanced in every single scene. JUST LOOK AT THIS...
AND THIS...
This is Pixar returning to form, and I am here for it.

• Tiana! When it comes to the Disney Princess set, it's pretty cool that The Princess and the Frog gave us a hero in Tiana. She was beautifully realized and had some terrific moments. Now she's getting her own movie, but we know precious little about it. Other than it takes place after the movie.

• Star Wars! If there's a Disney property that got royally screwed, it's Star Wars and the Lucasfilm stuff. Yeah, we got a charming look at the cast for the Willow series. Yeah, there was a brief check-in on Obi-Wan. But about all we really got was a complete retread of Boba Fett material in a "Special Look" that had new insights from the people working on The Book of Boba Fett series...
That show doesn't arrive until December 29. After that it's anybody's guess as to when we're getting Season 03 of The Mandalorian, Season 01 of Obi-Wan, Season 01 of Ashoka, Season 01 of The Acolyte, Season 01 of Lando, and... the series I most want to see... Season 01 of Andor. I doubt all of them will be released in 2022, so some of them will undoubtedly end up all the way in 2023. That's lean pickings for Star Wars fans.

• Prey! One of the 20th Century Fox properties that Disney got in the purchase was Predator. To be honest, I haven't cared much for anything that followed the original Schwarzenegger flick. The Danny Glover sequel was okay, I guess. But Predators and The Predator were pretty weak. The Alien vs. Predator flicks were even worse. Now Disney is shunting a new Predator movie to Hulu called Prey. The concept is solid... it's set in the Comanche Nation 300 years ago... but I'm not letting my hopes get too high.

• Jungle Cruise! In addition to Disney+ releasing Shang Chi and the Legend of the Ten Rings, they also dropped the Dwayne Johnson and Emily Blunt movie Jungle Cruise. I thought it was... okay? I mean, it was really well-made. The special effects were great. The casting was perfect. And it was entertaining. It's just that it felt that it needed a story that was a little more streamlined. It was all twists and turns and set-up to a big reveal that ended up being inconsequential. It's like why?
Like I said... it was okay. I don't regret the time I spent watching it. I just wish that the people behind the movies like this would edit themselves a little better. At each point they should be asking Why are we doing this? Does it make the story better? Is it necessary? Sadly, too much of the time in Jungle Cruise the answer is "no."

Whew. I'm too exhausted for anyone more bullets!
Posted on September 1st, 2021

Okay. I know I am repeating myself from yesterday, but...
Today all five episodes of Dug Days, the mini-series of mini episodes that are a direct sequel to the brilliant Disney/Pixar movie Up! have been released on Disney+.
Needless to say, every last second of the episodes is just phenomenal.
Which makes it all the sadder that Ed Asner has passed, because his appearance as Carl Fredrickson in Dug Days is everything you could hope for...
If I didn't have Disney+ and there was nothing else I wanted to see on the streaming channel, I would still subscribe just to be able to watch this.
Absolute must-see TV.
Posted on August 31st, 2021

Ed Asner passed away.
Best known for playing Lou Grant in The Mary Tyler Moore Show and the more serious spin-off Lou Grant, Mr. Asner was a versatile actor who popped up in a lot of places. But regardless of where he ended up, he was a perfect fit.
Take, for example, his voice role as the villainous Granny Goodness in Justice League Unlimited. It was always a fun time to guess all the guest actors that popped up in the animated DC shows back in the day, but I never managed to figure out who Granny was. So I looked it up. And there was Ed Asner!
But there is one role that will always be my Ed Asner favorite. Surprisingly, it's not playing Santa in Elf (though he was sublime in that). Nor was it as Wilson White in Studio 60 on the Sunset Strip (though he was brilliant in that) Nope... it's Carl Fredricksen in the Pixar film Up...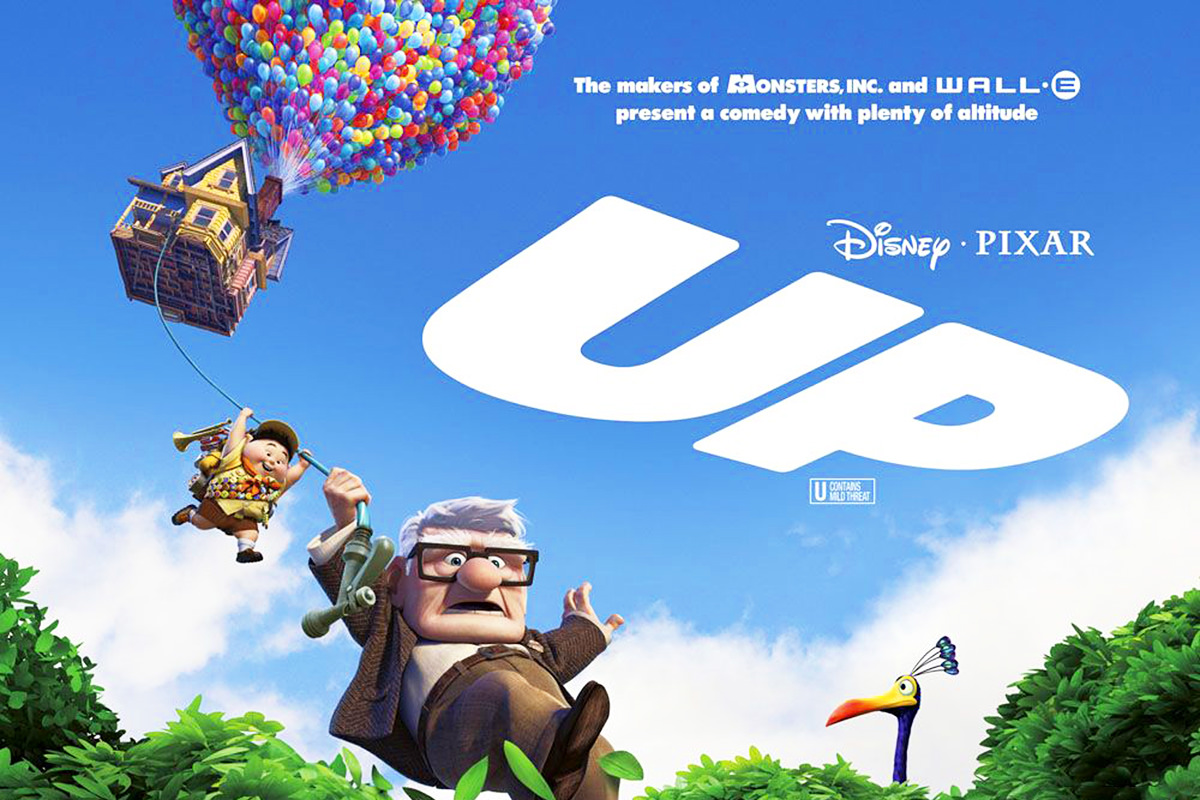 A massive testament to flawless voice casting, Ed Asner's heartwarming performance as his animated character was everything you could hope for...
Tonight I rewatched the film and was once again struck with how utterly magical it is. Every moment... from the most soul-crushing to the most uplifting... was meticulously crafted and brought to life by Ed Asner's incredible talent.
Lucky for us all, Ed Asner returned to Carl Fredrickson once again in a series of Dug Days shorts for Disney+ which debut... tomorrow!
I can't wait. Rest in Peace, Mr. Asner.
Posted on June 20th, 2021

I'm back from my quick trip over the mountains, so you know what that means... an all new Bullet Sunday starts... now...

• Happy Father's Day! Here's your Sunday Morning Happy. Watch until the end...
And happy Father's Day to the lucky dad of this adorable baby!

• Blame it on the Rain! Hope your Sunday weather is better than what these poor Guinnea pigs got...
Yeah... there's yet another TikTok rabbit hole I fell down.

• Picard! The first season of Picard wasn't stellar, but good enough that I enjoyed it (despite not being a Next Generation fan). The second season, however? I am very interested in seeing what they do with it, especially since Guinan is returning...
Fascinating to see an 80-year-old Patrick Stewart playing a 98-year-old Picard. Even more fascinating? That an 80-year-old Patrick Stewart would want to. But, thankfully for whatever reason, he does.

• Luca! The sad thing about our pandemic world is that movies get sent to streaming services, which somehow makes them seem "less than" the big movie releases of years past. Like a cheap "straight-to-video" film or something. Take Luca, for example, the latest Pixar film. It is incredible... easily on-par with any other Pixar movie ever made. It's the adorable story about young sea monsters who long for something more on the surface world in 1950's Italy. And it is stunning. It's set in a fictional town, but it easily recognized as a mix of the five fishing villages of Cinque Terre (which you can read about here). And the voice cast has some real surprises that I won't spoil here. Love, love, loved this movie...
Even more amazing? Thanks to the COVID-19 pandemic, this entire film was made from home! Highest possible recommednation. If you have Disney+, it's a no-brain to add to your watch list.

• Citizencide! Holy. Shit. This woman is literally the worst. Her sublime ignorance, stupidity, and complete lack of empathy typifies the horrors of so many of our elected government officials. Unbelievable, yet entirely believable. Even expected...
You can label my political disdain all you want, but this is what has be convinced that our government is actively trying to kill us. And we're voting for them to do it.

• "Today in Christian Love..." And people wonder why Pride Month is important...

• Snap Me! Ending on an LOL-worthy YouTube video seems like the way to go this Bullet Sunday...
THANOS WAS RIGHT!

=sigh= I suppose I really should clean up my house a bit since I was gone all weekend and have to go to work in the morning.
Tags:
Bullet Sunday
,
Disney
,
Disney+
,
Dumbassery
,
Government
,
LGBTQ
,
Marvel Studios
,
Movies
,
Pixar
,
Pride Month
,
Star Trek
,
Stupidity
,
Television
,
TikTok
,
YouTube
Categories:
Bullet Sunday 2021
,
Movies 2021
,
News – Politics 2021
,
Television 2021
—
Click To It:
Permalink
—
0 Comments: Click To Add Yours!
Posted on November 1st, 2019

The commercialization of a people's traditions and culture is a practice which fascinates me. Partly because those traditions are usually sanitized for those who would never make even the slightest effort to understand their origins. But mostly because it creates this disgusting mingling of cultural identity blending with people who loathe those behind the culture. The same people who proudly hate immigrants are the same people who love eating a burrito while chugging $5 margaritas at a bar on Cinco de Mayo. The same people who laugh at the plight of our neighbors to the South trying to escape horrific violence are the same people who get sugar skull tattoos and decorate their homes for the Day of the Dead.
Which is "Dia de los Muertos."
Which is today.
Kinda.
Generally speaking the Day of the Dead is actually a three-day holiday. It begins on All Hallows Eve (October 31) when altars are built to invite the spirits of dead children to visit. On All Saints Day (November 1) spirits of dead adults are invited to visit...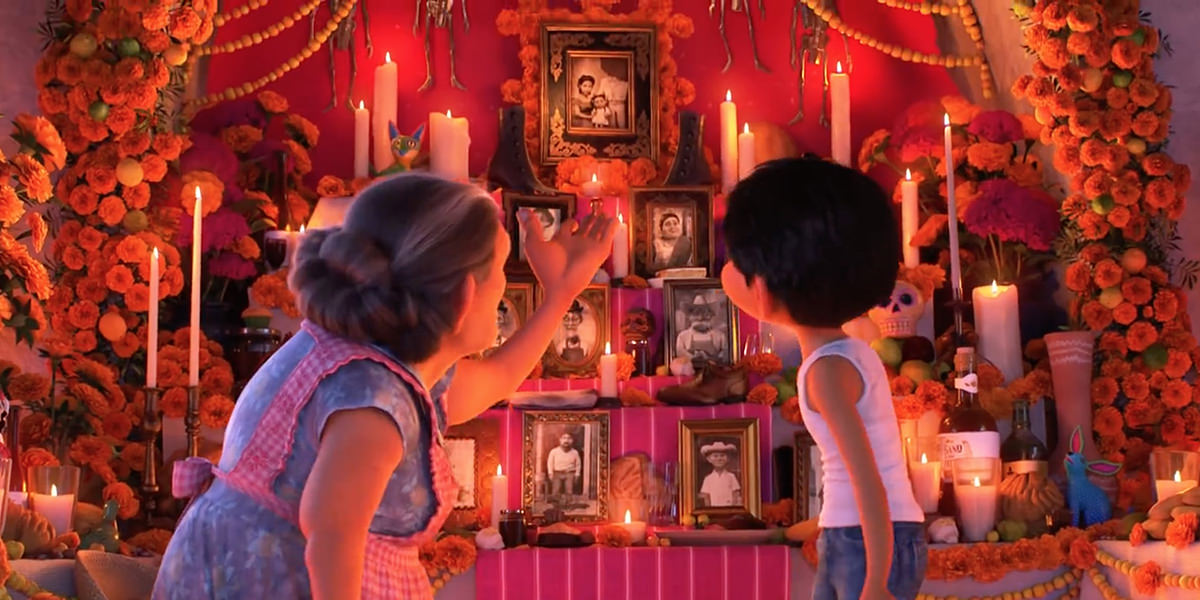 Then it all culminates on All-Souls Day (November 2) when the spirits of relatives are honored by visiting their gravesites to light incense and decorate them with marigolds, skeletons, calavera de azucar (sugar-skulls), and all kinds of other decorations and offerings... including the departed's favorite foods and drinks or, in the case of children, their favorite toys...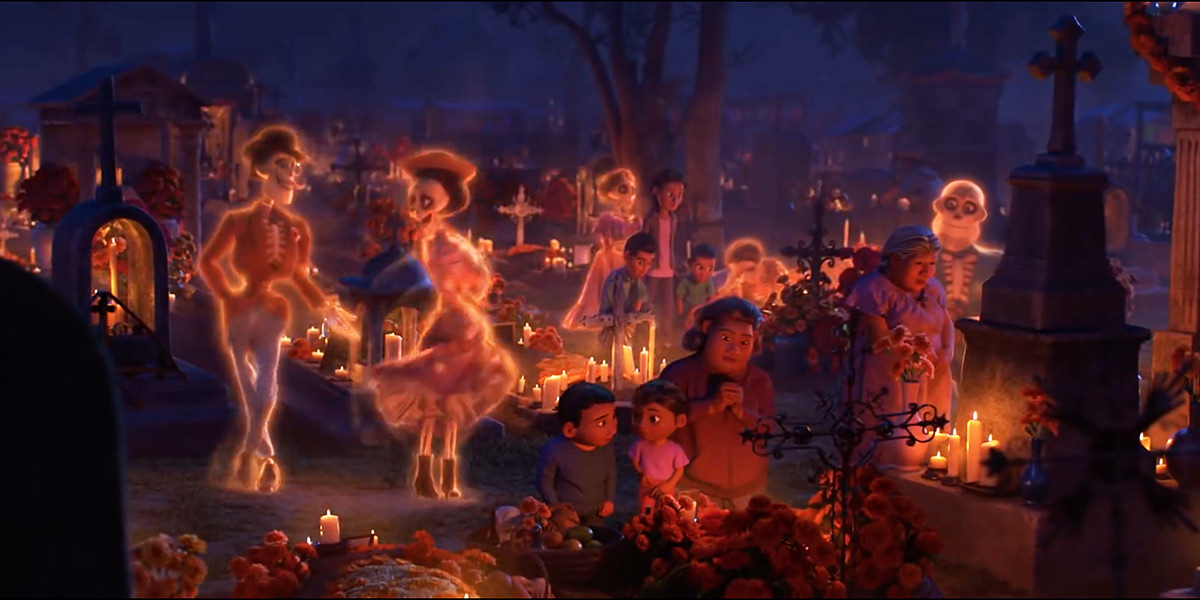 I say "general speaking" because Dia de los Muertos is celebrated in many different ways... even between regions of a single country like Mexico where it is a national holiday. Here in the USA there are, of course, traditional celebrations in our Hispanic communities. Everywhere else, Mexican and Latin American bars and restaurants use it as a way to promote their businesses. And, naturally, there are those who just think that sugar-skulls look cool so they display them on their dashboard or on their mantle for exotically fun decorations.
And then there are the cultural-appropriation-for-profit endeavors which actually do try to honor the traditions on which the original culture was built so they can enlighten and educate. Take for example the 2017 Pixar film Coco which is a beautifully animated movie that uses Dia de los Muertos as inspiration for both its story and visuals (it's where the stills above come from). This is a jaw-dropping, gorgeous film with a heartwarming message that works very hard to honor rather than exploit the culture which is responsible for it...
This is not to say that there are not those who would believe that Coco is a prime example of exploitation of a people by a mega-corporation that is appropriating their culture for money... and that's a valid assessment. But there are also those who see the film as a celebration of their culture, and are happy that their traditions are being represented and given visibility so beautifully. This piece on the reaction of indigenous peoples of Oaxaca watching Coco (many of whom had never been to a theater before) is wonderful to see.
As somebody who is not native to Dia de los Muertos, has never had it be a part of their culture, and knew almost nothing about it aside from seeing sugar skull tattoos on Ink Master, I was grateful to Disney/Pixar for educating me about the Day of the Dead. It's thanks to Coco that I took the time to read up on the holiday by those whose culture is responsible for it. And after educating myself I was able to truly appreciate what a beautiful celebration it is. Not necessarily for the dead... but for the living who keep their spirit and memory alive.
If you haven't seen Coco yet, this weekend would be the perfect time to remedy that. And if you have? It's a great time to watch it again. I know I will be!
Posted on August 27th, 2019

I worked so hard for so long to make relationships work, but eventually came to realize that being in a relationship isn't for me. That was a tough realization to come to after spending my entire life convinced I couldn't be complete without somebody else in my life. But I've made my peace with it. Relationships make me happy in the short run, but being single has made me happier in the long run.
Except when grocery shopping.
After my dentist appointment today I went to Petco for kitty litter... to Burger King for an Impossible Whopper... and to Safeway for food.
The problem with shopping for food while single is that it's more expensive than shopping for food with a family (per person). As an example? I need hamburger buns to go with my veggie burgers. Unless I eat veggie burgers every day, I can eat maybe four buns before they go stale. They come in packages of eight. Which means I have to freeze four and they never taste as good after being frozen. Cost for eight buns? $3.49. Or on sale at two for $5. Some stores will let you buy one for $2.50, but most won't. So do I spend an extra $1.50 for a bunch of buns I'll just have to freeze? That's the question I face every time I go shopping. At least buns can be frozen if I decide to go that route... some things cannot.
Like buns for veggie burgers, cream cheese for bagels is another thing that drives me nuts. They are never on sale at the same time. Fortunately cream cheese usually has an expiry date for 6 months, so I can stock up and wait for bagel prices to drop.
But it's not all bad news.
Because of the way my blood sugar spikes, I need to limit carbs. That's tough for a vegetarian, but I do my best and try to plan around it. It's just making choices. Do I want to spread my carbs throughout the day so I can have bread and fruit? Or do I want to splurge on carbs at one meal and go low-carb the rest of the day? If I have pasta for an early dinner (must be eaten before 6 so I have time to burn it off before bed), that means I am having eggs for breakfast and cheese sticks with hummus and veggies for lunch. It's not science, but it works. My doctor is please with my A1C levels, and that's all I need to know.
And while I have gotten rid of a lot of sugar in my diet, I can still enjoy sweets a couple times a week. My favorite is cake, but if I were to make or buy a cake, it would perish long before I got around to eating even a fraction of it.
Fortunately, there are several companies making microwavable "desserts for one" and they're pretty great (also great are break-and-bake cookies, but I wrote about them last week).
And even more fortunately, Safeway had a bunch of them on sale and on closeout...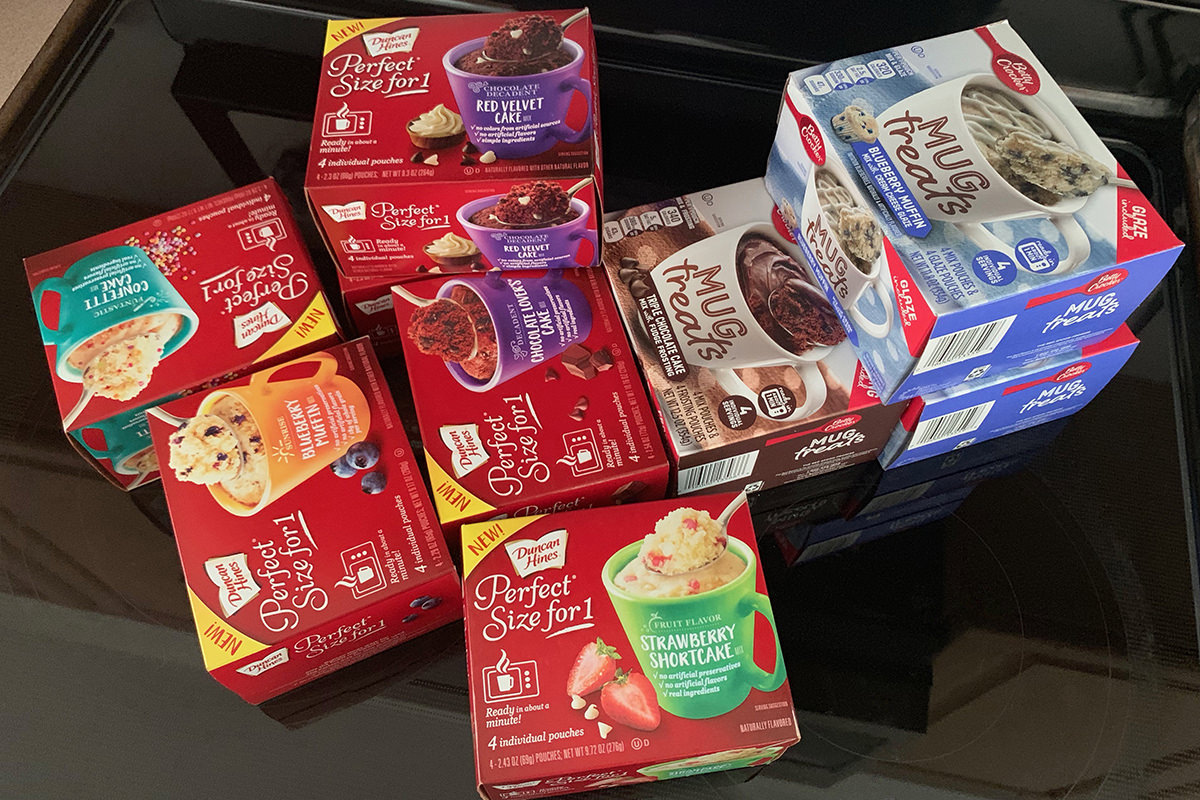 That's enough to last me for the rest of the year (there's 4 per box), and most of them were under $3.00! I prefer the Duncan Hines treats (in the red boxes) because they don't have icing. The Betty Crocker "Mug Treats" do have icing, but I always have to toss it out to save carbs.
No, they're not as fantastic as a real oven-baked cake or muffin, but not having to worry about food waste goes a long way for me.
How sweet.
And another thing that's pretty sweet? The upcoming Disney+ streaming service I've been writing about for weeks!
I don't know if this will help anybody out there, but... if you are planning on signing up for Disney+ and don't care about a bundle with ESPN and Hulu, there's a deal to be had by pre-ordering a membership NOW for when it begins in November.
Disney's official fan club is D23.com and basic membership is free. There are higher tiers with more benefits, but they are not necessary to get this offer. So if you are NOT a member, go sign up for a free membership. If you ARE a member, login and go to the My Account drop-down and choose "View My Account." There you will have the option to buy a 3-year Disney+ membership for $140. That's 33% off the "regular" price...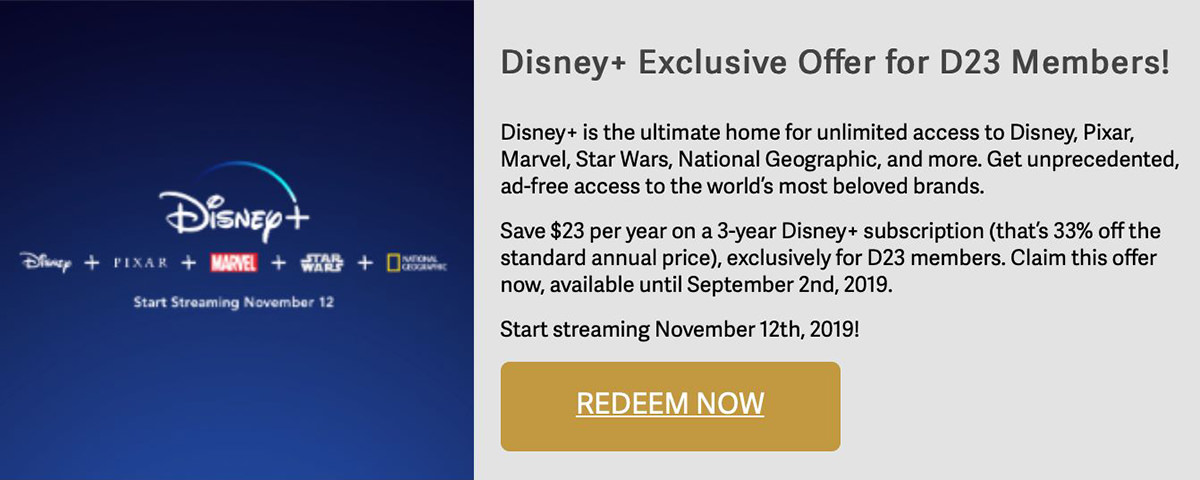 I know three years is a big commitment but, for me, it was a no-brainer. Considering there's exclusive Marvel Studios, Star Wars, Disney, Pixar, and National Geographic content... all of which I love... I was all over it. Sure I don't have $140 to be spending just now, but the offer expires after the weekend and I wasn't going to miss it (that's less than $4 a month!). Hello credit card debt, it's been a long time!
Despite having a bill to pay off, it's nice knowing that I don't have to worry about paying for Disney+ until November of 2022!
Tags:
DaveLife
,
Disney
,
Disney+
,
Food
,
Marvel Studios
,
Pixar
,
Relationships
,
Star Wars
,
Television
Categories:
DaveLife 2019
,
Food 2019
,
Television 2019
—
Click To It:
Permalink
—
4 Comments: Click To Add Yours!
Posted on August 23rd, 2019

Disney's annual D23 Expo has begun, and even more news has been released for Disney+, the new streaming service that's packed with all kinds of awesome projects (many of which I've already talked about here). Hilary Duff is coming back as Lizzie McGuire, but Miley Cyrus isn't coming back as Hannah Montana... at least not yet.
As for the other Disney+ news? Let's run that down, shall we?

CASSIAN & K-2SO
I actually really liked Rogue One. It felt the more "Star Wars" than we've seen in a while. Now the best part of the entire movie, Cassian and K-2SO, have their own show... which shoots next year. When coupled with the other excellent Star Wars projects in the pipe, Disney+ is essential viewing for fans.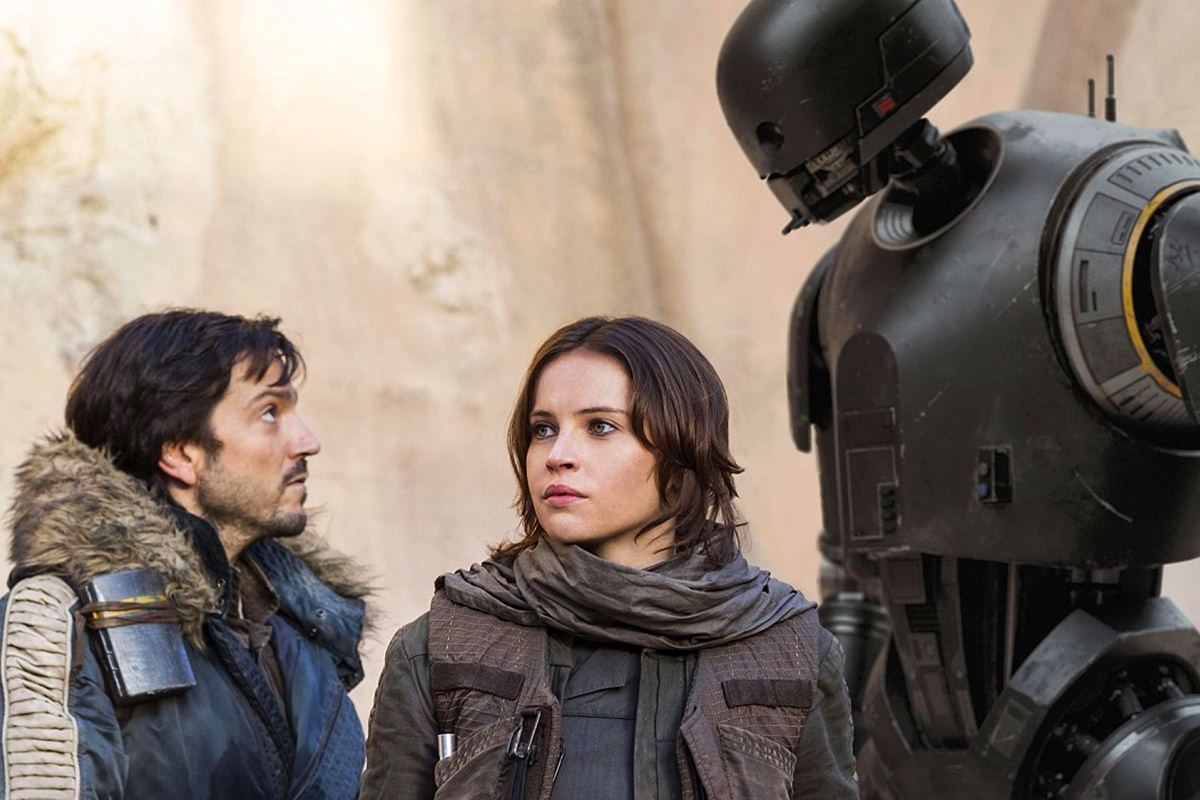 CLONE WARS
The animated Star Wars efforts have been pretty fantastic. Between Star Wars: Rebels and Star Wars: Clone Wars, one could argue that the cartoons have done more to keep the spirit of Star Wars alive than any other media. Rebels ended with Season Four. Now Clone Wars is ending with Season Seven.
I have no idea if Disney will develop any new animated shows, but I certainly hope so.

ENCORE
Disney is leveraging their relationship with Kristen Bell from Frozen and Frozen 2 to build a new reality series...
Interesting idea, I guess? But not my cup of tea.

THE FALCON AND THE WINTER SOLDIER
The only real news here is that Emily VanCamp is returning to the MCU as Sharon Carter. And oh... some guy named Wyatt Russell is coming onboard to play John Walker, which everybody knows is U.S. Agent formerly Super-Patriot formerly Patriot from the comics.

LADY & THE TRAMP
Okay, how cool is it that Disney found rescue dogs to play the lead in their new Disney+ show?
Looks great. Of course I'll be giving it a try...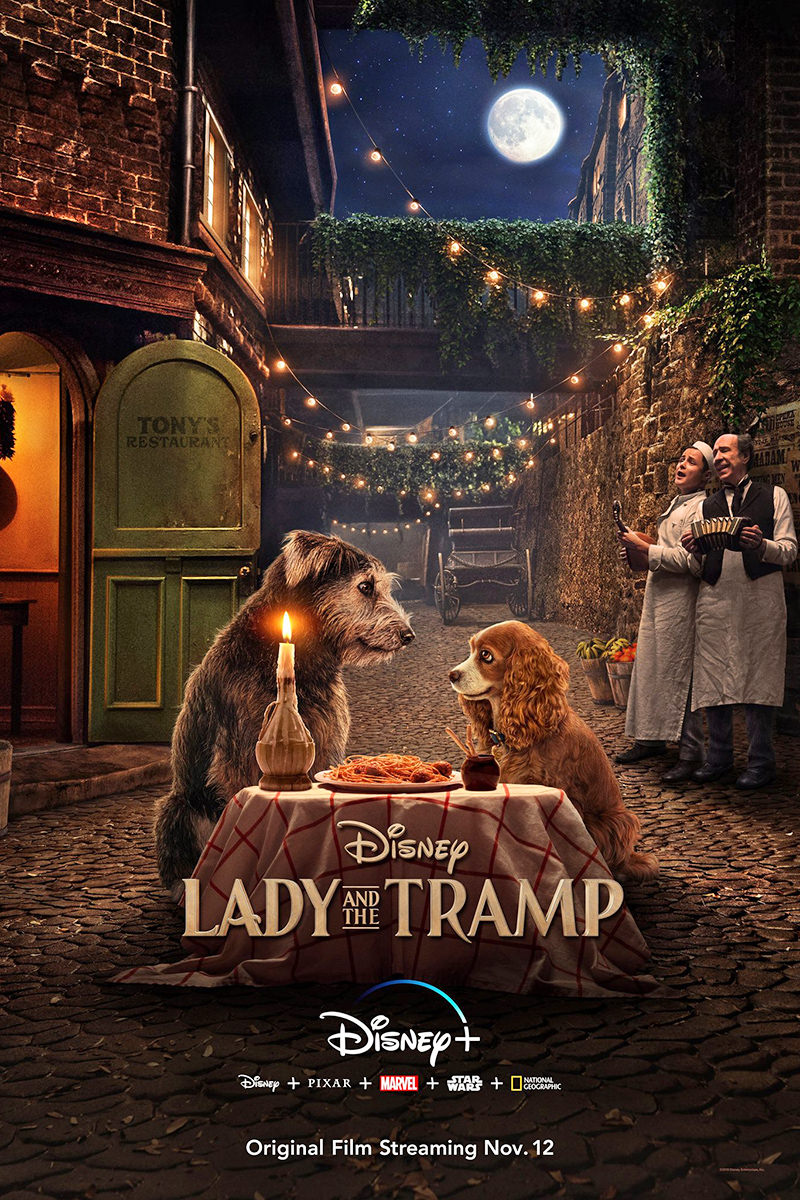 LOKI
It's a "remarkably ambition show" is all the new we got. Alrighty then.

THE MANDALORIAN
This is actually looking more Star Wars than the new trilogy of Star Wars sequel trilogy... and a hell of a lot more Star Wars than the shitty Star Wars prequel trilogy...
With Jon Favreau in charge, I would subscribe to Disney+ just to watch this show...

MONSTERS AT WORK
I find it a bit odd that there's only one Pixar property being developed for Disney+ (from what they've announced), but at least they picked the right property. The city of Monstropolis is ripe for interesting stories, and the fact that Billy Crystal and John Goodman are back as Mike and Sully is just icing on the cake (after Stitch, Sully is my most favorite Disney character). But the stars of the show will be entirely new characters with the voices of Ben Feldman and Aisha Tyler, which could be interesting. They also announced Pixar's Forky Asks a Question, but it's more a collection of shorts than a series, apparently.

MOON KNOGHT
As I've said more than once, this is a no-brainer. I honestly thought it would be a new Netflix show before that development dissolved. Early versions of the character were essentially the Marvel Universe's version of Batman. Later versions of the character gave him multiple personalities and delved more into more mystical aspects of Marc Spector, giving him enhanced strength and other powers based on how full the moon is. Regardless of which way they take things, I am very much interested in seeing what Disney comes up with given that we are promised all the Marvel Disney+ shows will be an integral part of the Marvel Cinematic Universe...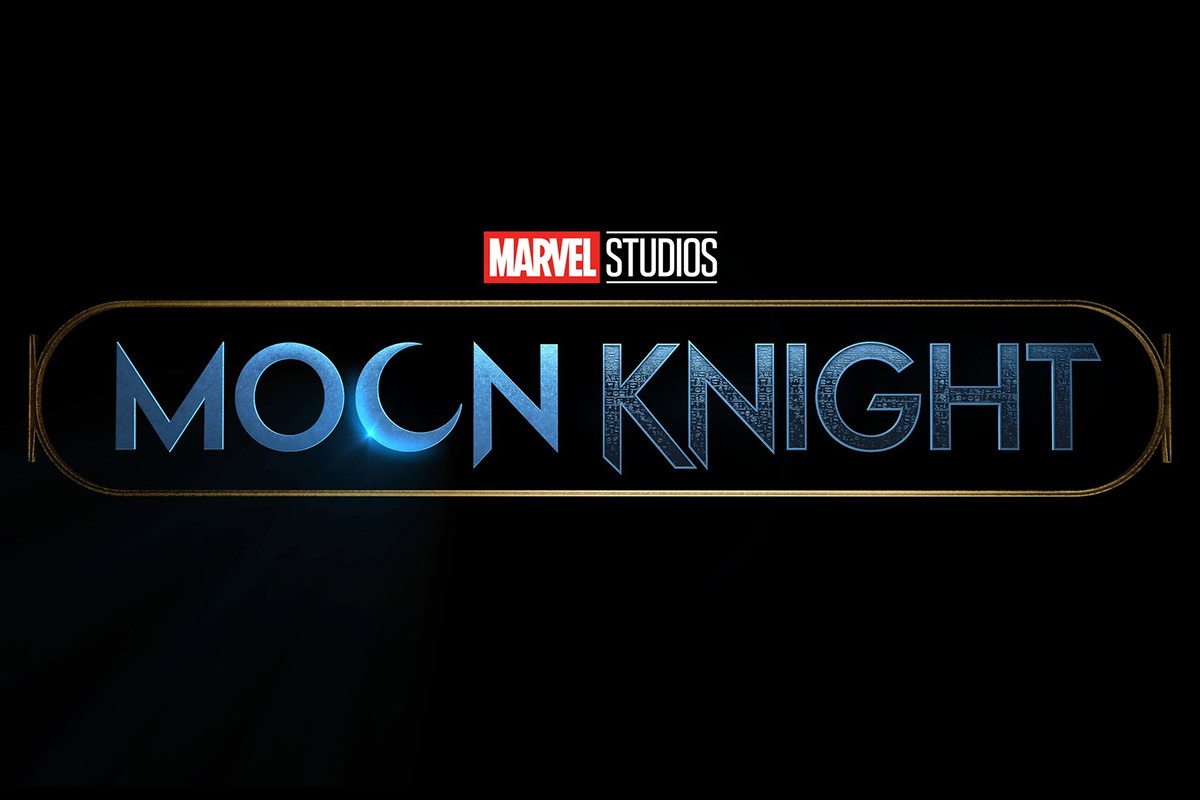 MS. MARVEL
In yet another no-brainer, Disney+ is giving us a series featuring the comic book character of Kamala Khan, a shape-shifting super-powered Muslim teen. I love the comic book, and have high hopes that the live-action show will do her justice. I do worry about how well the more goofy aspects of her powers will be translated visually, but it certainly can't be any worse than the horrific job they did with Mr. Fantastic in the awful Fantastic Four movies.

MUPPETS NOW
Yeah, I love the idea of Kermit and The Muppets getting a new show, but I do worry about whether or not they will let The Muppets be The Muppets... or whether they'll do something stupid to try and "update" them when nothing like that is desired or required.

NOELLE
What looks like a mediocre Hallmark comedy film revolving around Santa's sister would be a complete throwaway if not for the fact that it stars Anna Kendrick and Bill Hader.
If nothing else, the leads will make it worth checking out.

OBI-WAN
Disney says an Obi-Wan Kenobe series has been in development for four years. Which means Disney+ has been in development for more than four years? Really? Well, whatever. All I need to know is that Ewan McGregor is coming back to play the part when it starts shooting next year. One of the few good things to come from the shitty prequels, a series revolving around McGregor's Obi-Wan is good news.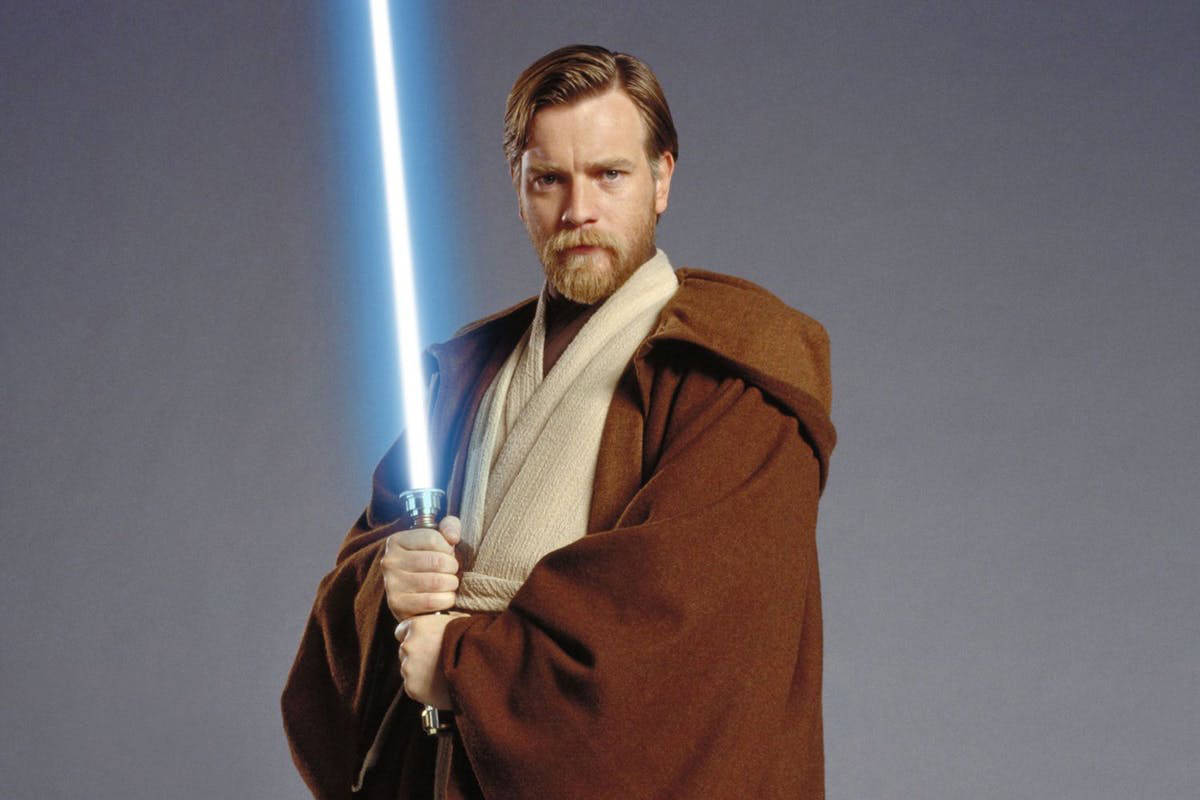 ONE DAY AT DISNEY
The behind-the-scenes at Disney's theme parks must be at least as interesting as the parks themselves. Probably even more so. No idea just how sanitized this three-issue-series will be (my guess: very), but at least we're getting something.

PHINEAS AND FERB THE MOVIE: CANDACE AGAINST THE UNIVERSE
While I loved Phones and Ferb when it debuted, it eventually got run into the ground over four seasons. My hope was that maybe they'd spin off Perry the Platypus or something interesting, but perhaps a new film will prove worthwhile if they try to break from the status quo in even a small way.

SHE-HULK
In the comics, She-Hulk became a much lighter, funnier character than her brooding, tragic, drama-prone cousin Bruce Banner. In the movies they've taken Hulk in a direction more like comic book She-Hulk, which begs the question... what does that leave for the Jennifer Walters in the Marvel Cinematic Universe? I guess we're going to be finding out now that she's getting her own series.

WANDAVISION
Oh Lord. The inspiration for this series is The Dick van Dyke Show? That sounds absurdly self-defeating, but who knows. They did add Kat Dennings as Darcy (from the Thor movies) and Randall Park (from Ant-Man and The Wasp) so I guess that's something. Except... is Disney+ really going to become a dumping ground for third-tier characters? I mean, sure, I like these characters and it will be nice to see the again... but the choices here are just so random. I guess we'll have to wait and hope.

THE WORLD ACCORDING TO JEFF GOLDBLUM
The only thing that could be better than Jeff Goldblum being Jeff Goldblum would be if Jeff Goldblum were playing The Grand Master (from Thor: Ragnarok) in a new series. So, yeah, Disney can just take my money now.
Posted on October 26th, 2018

This Friday blows.
I'm not even supposed to be here today.
But since I am here... I've decided to watch the movies I pre-ordered when I coud afford to be buying movies. The first was The Spy Who Dumped Me which I don't even remember buying. I don't even know why I would buy it. I do know why I would watch it, however. I would watch anything with Mila Kunis in it...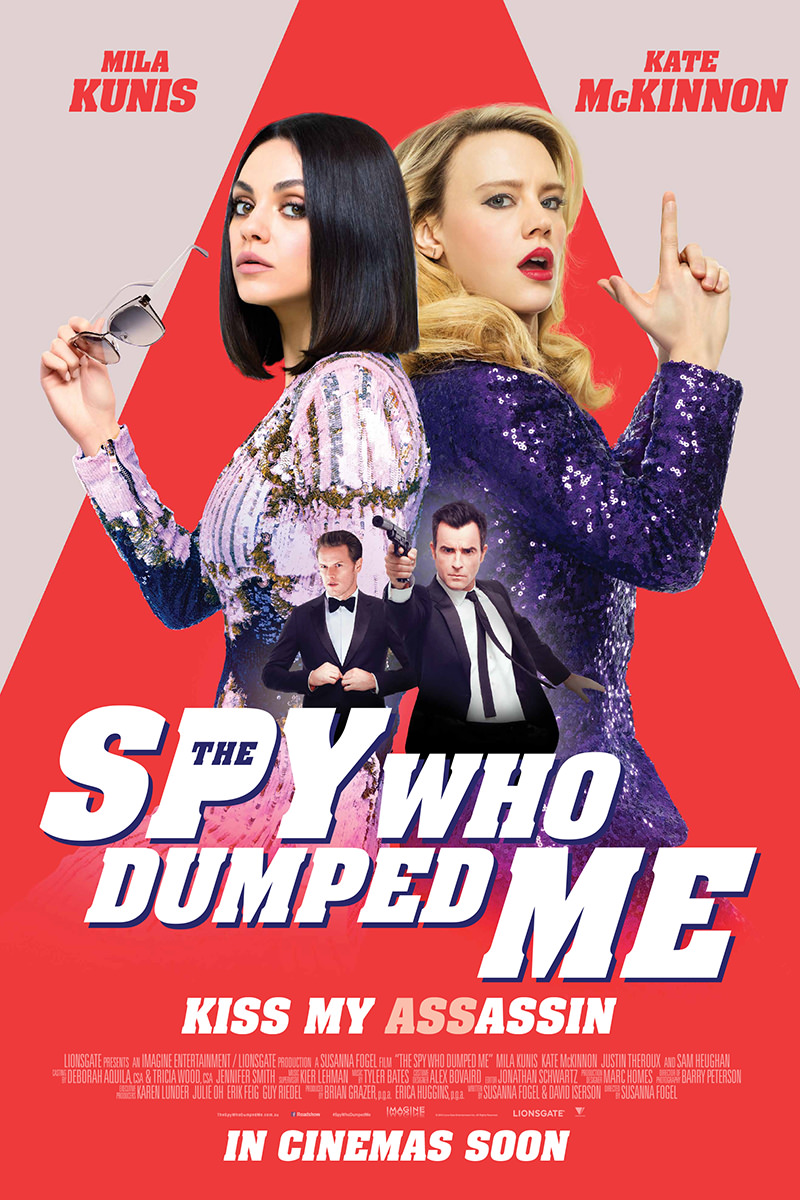 It was better than I thought it would be, but still a movie to rent, not a movie to buy. Even though it has some good jokes in it.
The other movie appearing in my iTunes? The Incredibles 2...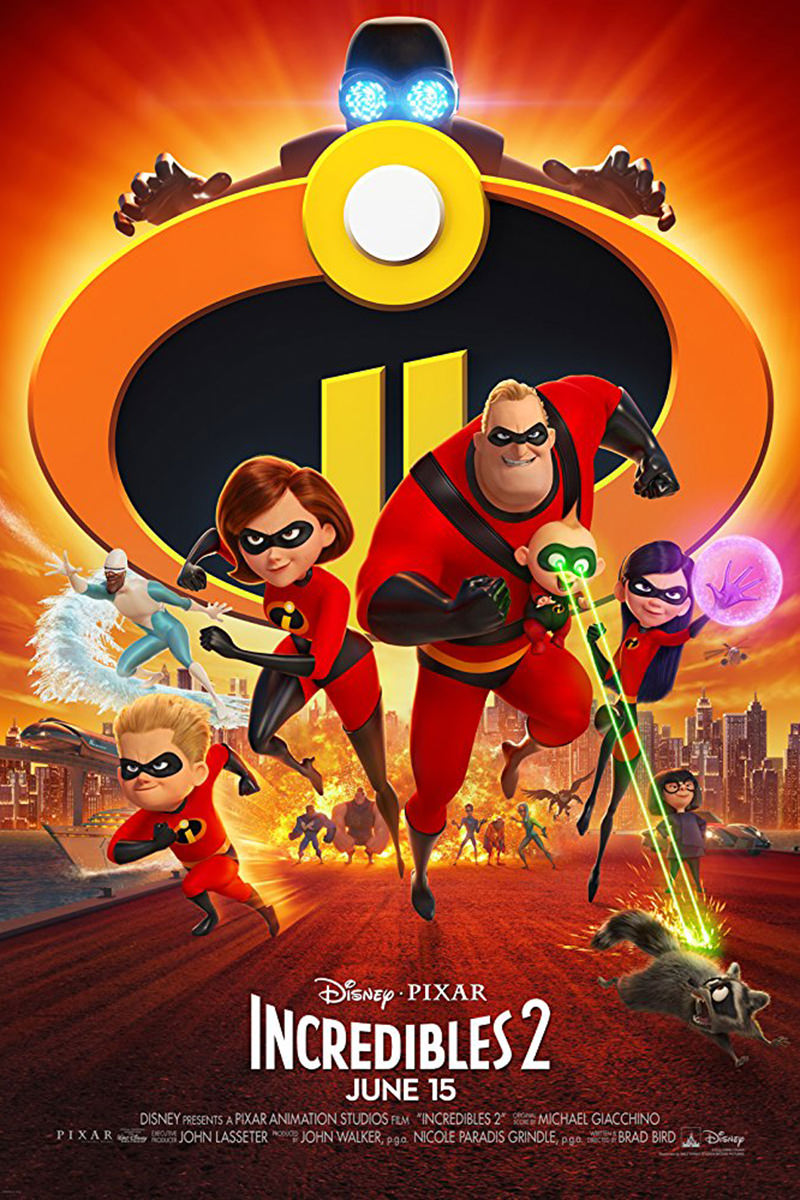 I saw this in theaters because I loved the first one so much. I still consider the original to be the best representation of The Fantastic 4 to ever hit the silver screen... and one of the best super-hero movies ever made. The sequel? I don't know if I would go that far, but it was still a highly entertaining film. And beautifully-designed.
Which is why I bought it. I wanted to be able to step through it frame by frame and just marvel at how amazing everything looks. Also... I love how they took one of my favorite games, Portal, and made it into a super-hero called Voyd. Up until now, we've only gotten to see Doctor Strange and Wong create "portals" in the movies.
And now I want to watch Avengers: Infinity War for the sixth time.
Or play some Portal.
Or maybe... just maybe... both!
Posted on September 26th, 2018

With the exception of the
Cars
trilogy, there aren't any Pixar films I actively dislike. For everything else, it's just a matter of degrees. Some of them are exceptionally brilliant... others are just really good animated features. Here's my ranking from favorite to not-so-favorite...
Monsters Inc. In my mind, there's no more perfect Pixar film than this. Compelling story. Loads of humor. Amazing characters (including Sully, my favorite). Everything I love about Pixar in one movie.
The Incredibles The best Fantastic 4 film yet made. And, until Marvel Studios hit the scene four years later, one of the best super-hero films ever made. The architectural style of this film is over-the-top beautiful.
The Incredibles 2 More of the same. Which would usually be a bad thing... but they pushed it into another level of brilliance.
Toy Story 2 I was mortified when I heard there was a sequel happening to Toy Story because I was convinced most sequels were crap. Boy did I get proved wrong. A brilliant follow-up that actually improved on the first one.
Up Pixar has a way of putting a lot of heart into their projects. This is probably the film that tugged on the most heartstrings for me. And, as if that wasn't enough, they went and put Dug in there too.
Toy Story The film that started it all, and Pixar completely knocked it out of the park.
Toy Story 3 A lot of people put this at the top of their list. It's easy to see why, but it felt a little emotionally manipulative and deliberate to me. Still an amazing film.
Finding Nemo What I love about this film is how beautifully the story all came together. Sure it looked good. Sure the plot was clever. But it flowed so naturally from scene to scene... from moment to moment... from start to finish.
Coco One of the most beautiful movies ever made. If the story wasn't so overtly manipulative, I probably would have ranked it higher.
Wall-E I think my expectations were too high here. It was a wonderful film, but I had a tougher time buying into the story than I probably should have given that it was about robots. I can say that it had the best end-credits of a Pixar film.
Monsters University A terrific flick, but it seemed like a missed opportunity to go back in time for a prequel. Nobody could come up with a sequel idea worth working on? Even so, Sully remains my favorite Pixar character by a wide margin.
Brave A movie that's insanely gorgeous to look at, but kinda fell apart for me story-wise. Merida seems short-changed, which is a shame, because you can tell they were trying to push the idea of "Disney Princess" into a better direction.
Finding Dory I'm not entirely convinced this was a sequel worth telling. But, then again, it was still a really good movie.
Inside Out This is consistently one of the best-rated Pixar films... and I get that. It's a beautiful, heartfelt story, but it also has a level of detachment to it that made it tough for me to buy into.
Ratatouille Cute characters that are beautifully rendered. But the human characters, particularly the lead, dragged everything down for me.
A Bug's Life It would be easy to say that this movie hasn't held up well, which is why it's so low on my list. That's not entirely true. I think it's just as visually stunning as it ever was. The voice acting and story are entertaining. It's pretty fantastic so far as cartoon movies go. But when compared to all the other Pixar films? It's a weak link for me. Didn't dislike it, just didn't care for it as much as others.
Cars I couldn't get into the world they were building here. Anamorphic cars just did not work for me (surprising given my love of the Chevron cars), and I didn't care for the story much to boot.
The Good Dinosaur It's not that I hated the film... it certainly looked pretty... and it's way above other cartoon crap... it's just that it lacked the multi-level appeal that allows adults to find fun in a juvenile film.
Cars 3 So bad. I was bored, bored, bored. Repetitive and dull from start to finish. Can't believe this got a theatrical release.
Cars 2 So very bad. This was the movie that convinced me that Pixar's magic was in serious decline. The reason I place it dead-last is because of the stupid-as-shit "spy" plot-line. Fortunately, Pixar regrouped and got their crap together. But that didn't stop them from releasing Cars 3.
Next up is
Toy Story 4
. Not exactly sure that was a smart move given how nicely things got wrapped up in the last one, but I'm trying to keep an open mind.