Posted on April 22nd, 2018

No time for me to wallow in being sick... because a brand new Bullet Sunday starts... now...

• Earther! Oh look... it's Earth Day! Happy Earth Day, everybody!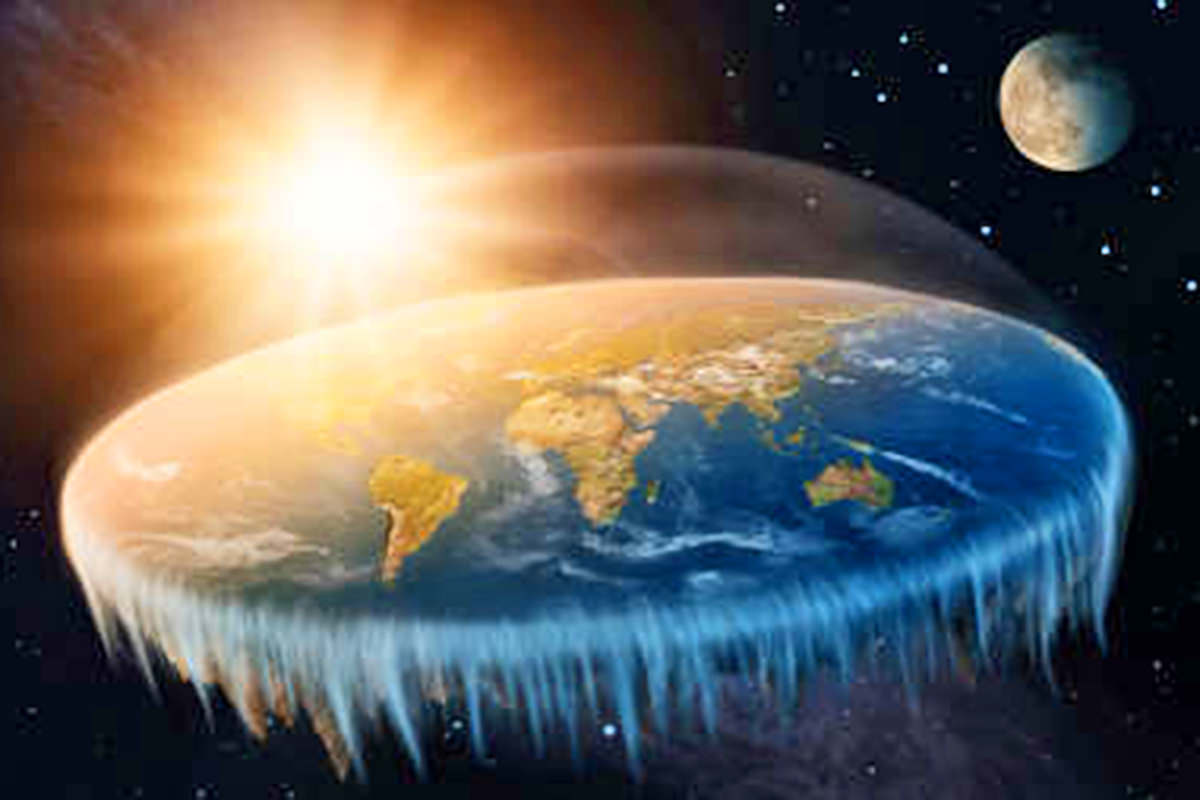 Still makes me laugh.

• Westworld 2.0! When it comes to surprises, Westworld would certainly be up there. The first season was complex and satisfying in a way I never thought it would be. Now we've arrived at the second season, and it would seem as though we'll be getting more of the same...
The weirdest thing about this new run is that the "hosts" which garnered sympathies in the first season are just as bad as the humans now. They are blazing a path of death and destruction that gives no quarter to anyone, and it will be interesting to see exactly how invested viewers can be with that. Time will tell.

• Mon-El! One of my favorite comic books from my youth was The Legion of Super-Heroes. A key member of that super-team is Mon-El, whom is currently appearing in the Supergirl television series. Yes, they've managed to screw it all up... Mon-El is married to Saturn Girl instead of dating Shawdow Lass, and Saturn Girl's husband Lightning Lad is nowhere to be found... but it's still been fun seeing him on television. I was confident that they would eventually have him "suit-up" but was disappointed with how they decided to do it...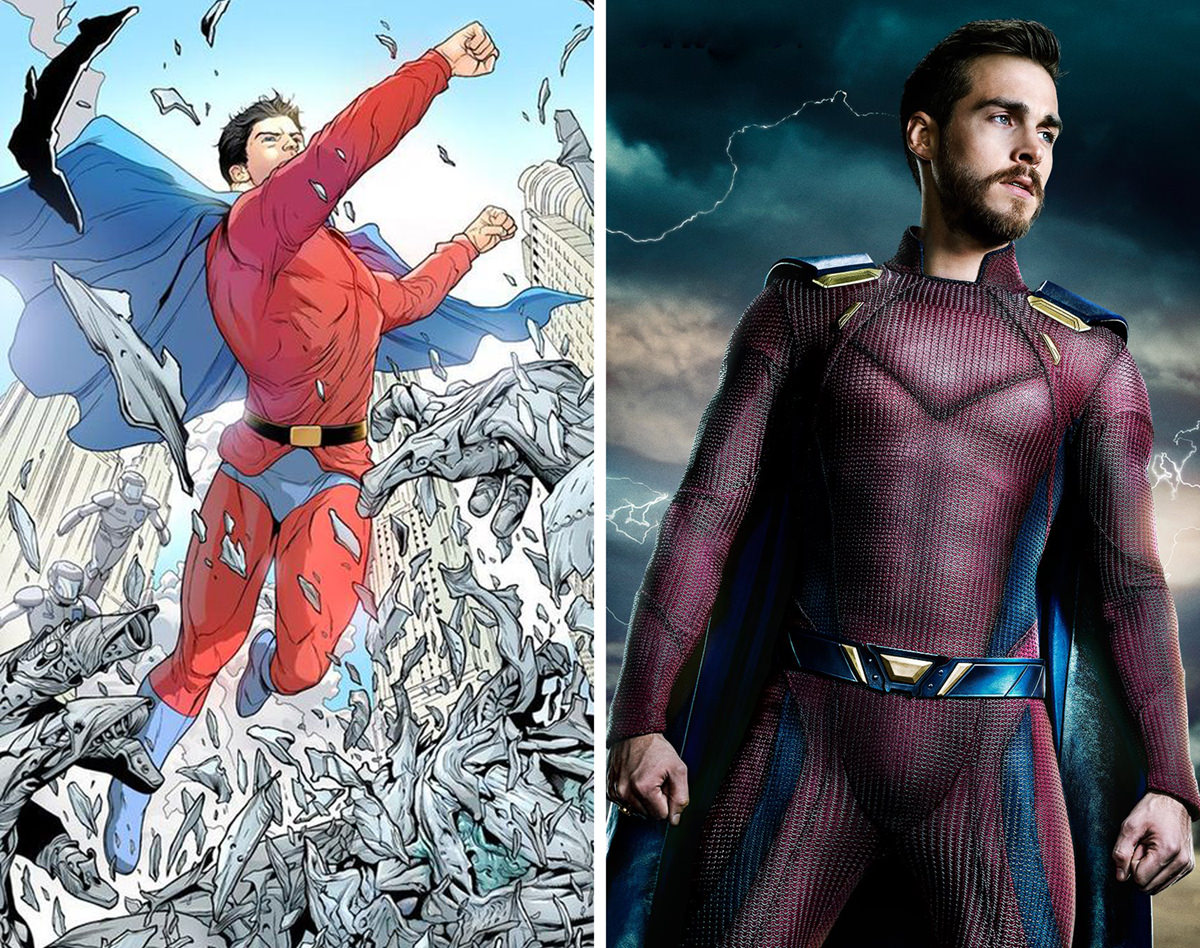 The thing that always made Mon-El's costume interesting and unique was that he wore a kind of coat that went under his belt. They've done away with it, so now Mon-Ell just looks like dozens of other super-heroes. Boring. I mean, I know that concessions have to be made when translating from comic book to real life, but surely they could have done something to harken back to the source material.

• Danger Island! Everybody ready for new Archer this coming Wednesday?
After this, there's only one more season left. Which is really hard for me to wrap my head around. It just keeps getting better and better... why stop? Especially since there's no telling when we'll get new Rick and Morty.

• Le Google! And so... apparently Google has killed their /ncr (No Country Redirect) feature, meaning that there is apparently no way to get Google searches for USA English outside of the USA now. This sucks, but is hardly surprising. Companies like Google, Apple, Microsoft, and the rest simply Do Not Give A Fuck about their users now. It's all about how to wring money out of them, not service their needs. So great. Now when I travel to foreign countries, I guess I have to learn a foreign language. This time around I couldn't even get a VPN to get me pages in English. Oh well. Time to search for a new search engine?

• Oh! Sandra Oh is remarkably talented. Sandra Oh fully deserves to head a show. Sandra Oh is incredible in Killing Eve...
"One thing I will share with you—when I got the script for Killing Eve, I remember I was walking around in Brooklyn and I was on my phone with my agent, Nancy. I was quickly scrolling down the script, and I can't really tell you what I was looking for. So I'm like, 'So Nancy, I don't understand, what's the part?' And Nancy goes 'Sweetheart, it's Eve, it's Eve.' In that moment, I did not assume the offer was for Eve. I think about that moment a lot," Oh told Vulture reporter E. Alex Jung. "It's like, how does racism define your work? Oh my goodness, I didn't even assume when being offered something that I would be one of the central storytellers. Why? And this is me talking, right? After being told to see things a certain way for decades, you realize, 'Oh my god! They brainwashed me!' I was brainwashed! So that was a revelation to me."
Thank heavens attitudes are changing... just not fast enough.

No more bullets. Time for me to carry on being sick.
Posted on April 8th, 2018

Time for you to do that voodoo that you do so well... because a brand new Bullet Sunday starts... now...

• KATY?!?! I don't watch American Idol, but I happened upon a commercial where I saw that Katy Perry is a judge now, so I had to check it out. Her new look is amazing...
Modern rock glam with a punk sensibility stirred into the mix? Yes please.

• Shiplap! Shiplap! Shiplap! And so the final Episode of Fixer Upper has come and gone. I didn't sob uncontrollably as expected. There are many home renovation shows I enjoy watching... but none of them... NOT ONE... can compare to the taste level of Joanna Gaines. In all these years, I can't think of a single thing on any of her projects where I've thought "Well that's horrible!" Sure there are some decisions she makes that aren't my favorite... but it's rare, and it's never so bad I would rip it out if it were in my home. Joanna's Behind the Design starts on the 11th, and there's 15 half-hour episodes to be had. After that? I guess it's game over...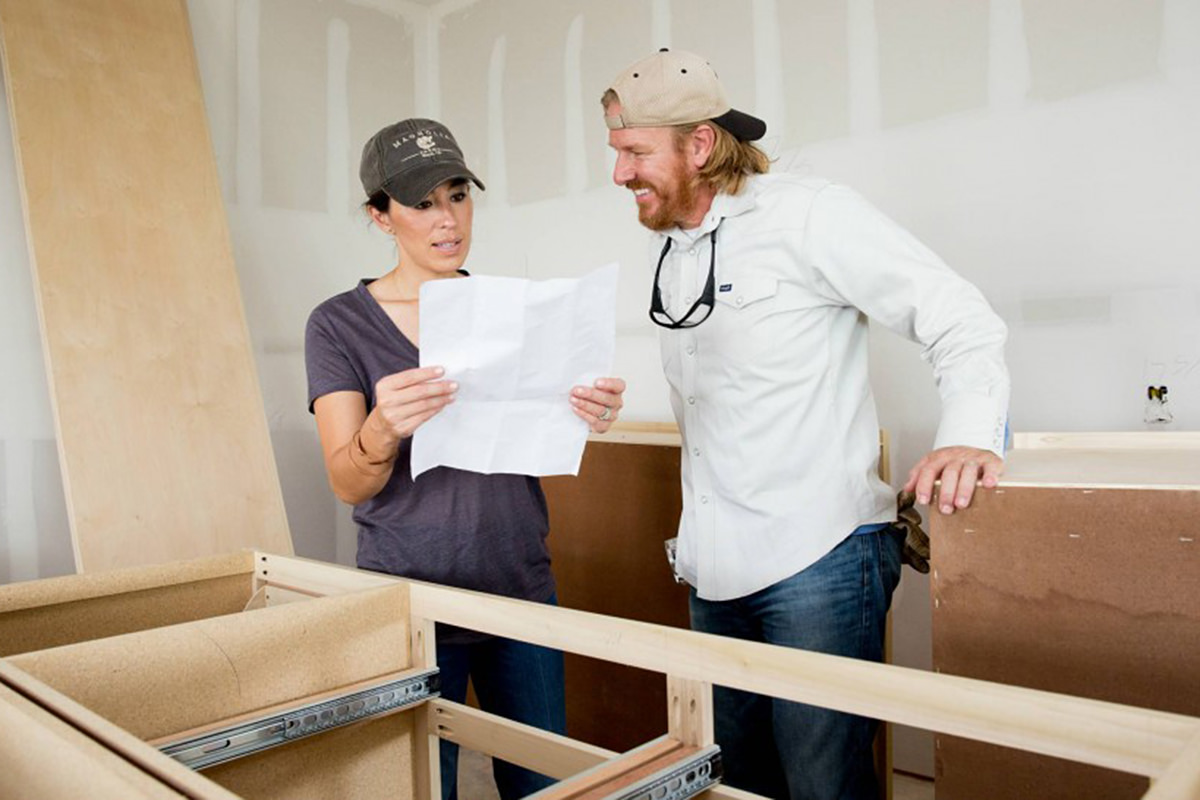 My favorite of all the design shows, Fixer Upper will be missed.

• Pro! APPLE IS CONSULTING WITH THE PEOPLE WHO WILL BE USING THEIR SHIT? WELL THAT'S A WELCOME AND PLEASANT FUCKING SURPRISE! I've been absolutely furious that self-proclaimed "pro" Macs are anything but "professional." They're designed to be pretty rather than functional, and Apple keeps ripping out features that pros actually need. Though something tells me this is a case of "too little too late," as many professionals I know have moved to Windows. My mind reels over how Apple has abandoned a market they used to own. Makes me wonder how much longer they plan to make Macs at all.

• Solo! A new trailer was released for the Han Solo Star Wars prequel. It looks pretty great... but the plague of problems that have descended on the film has me wondering if this is just showing some of the best bits and the rest of the movie if going to be crap...
I guess we shall see. I am really hoping that the movie is great compared to the mixed bag we got last time. Though the special effects, settings, and battles were amazing, I wasn't really happy with the story for The Last Jedi, which had some of the stupidest bits since the prequels...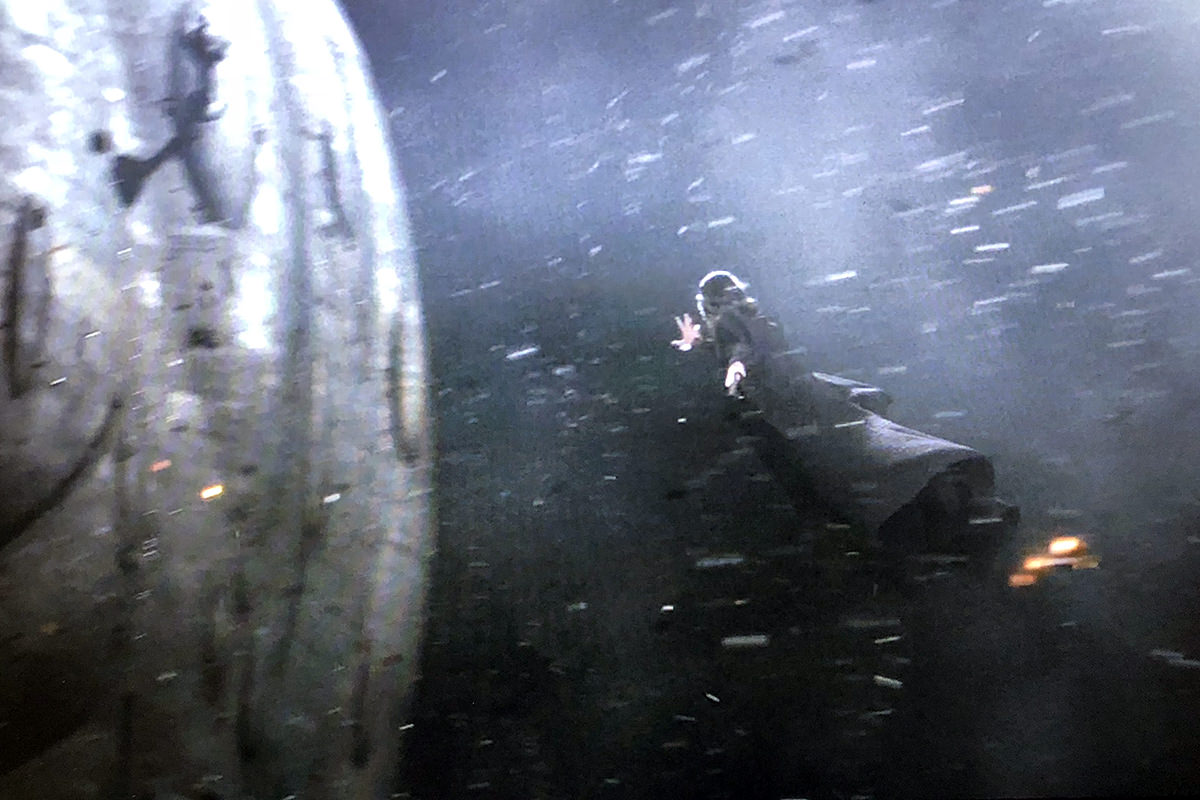 I mean... Space Leia? What in the hell were they thinking?

• Incredible! As a huge, huge, mega-huge fan of the first Incredibles movie, I am anxiously awaiting the sequel. Seeing awesome marketing materials like this doesn't make me any more patient...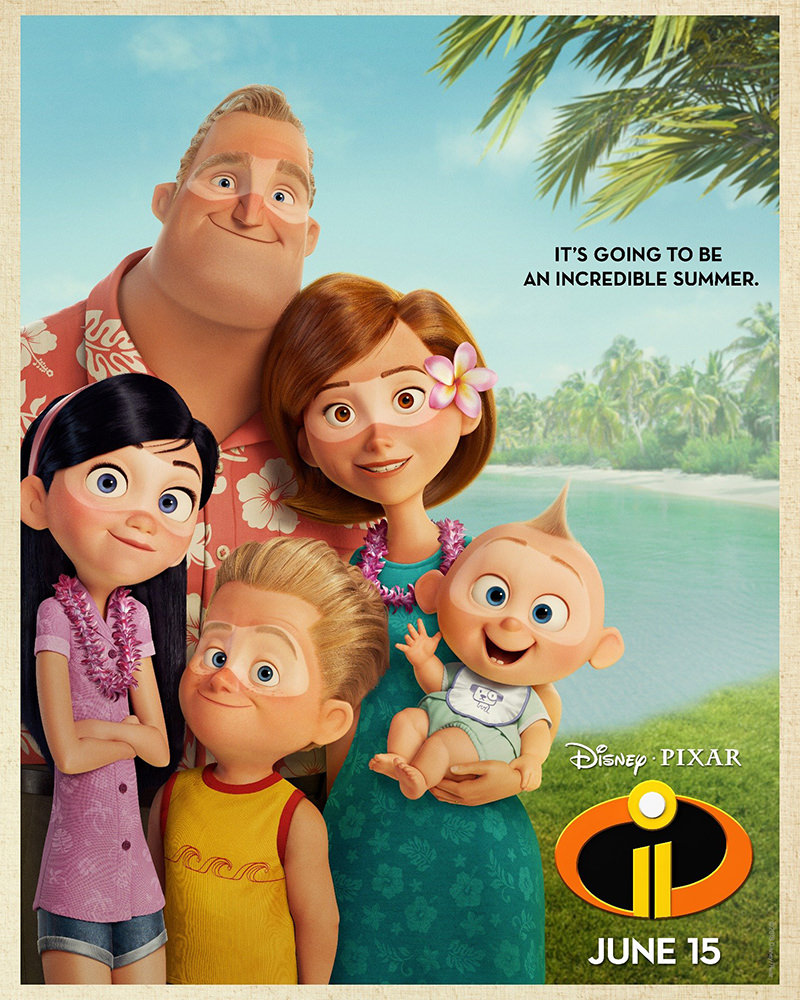 Hopefully they kept the design sensibility that made the first movie so stylishly iconic.

Later, gators!
Posted on April 1st, 2018

Ain't got no time for April Foolin' because a brand new Bullet Sunday starts... now...

• Bunnies! Happy Easter to everybody who celebrates it! Happy April Fool's Day to everybody who celebrates it! Happy Easter Fool's Day to everybody who celebrates both!

• Rocks! This is absolutely fascinating...
I'd think these sculptures were just as cool if they were cemented together. The fact that they are not is pretty incredible.

• Home! Smart advertising is such a rarity now-a-days. This brilliant commercial explains exactly who Home Goods is and what they do...
No Home Goods in my neck of the woods... but I'd shop at one if there were!

• Cheetah! Nice kitty! This made my day. Look at those claws!
Cats are cats no matter how big.

• Faith! 93 years old...
What a remarkable man.

And, that's a wrap! Enjoy that chocolate Easter bunny.
Posted on March 25th, 2018

Welcome to the place where the kisses are hers are his and hers and Bullet Sunday starts... now...

• Paint! Really good television ads are so rare that they might as well be said not to exist. I certainly spend enough time fast-forwarding through crappy ads. Which is why running across one that's a joy to watch is so great...
Computer animation is getting cheaper and easier every day. But coming up with ideas to use it for effective advertising is as tough as its always been. Congrats, Sherwin-Williams for putting your ad dollars to such good use.

• LEGOtron! This new LEGO set is amazing, though I wish it was from the original film instead of the Tron: Legacy sequel...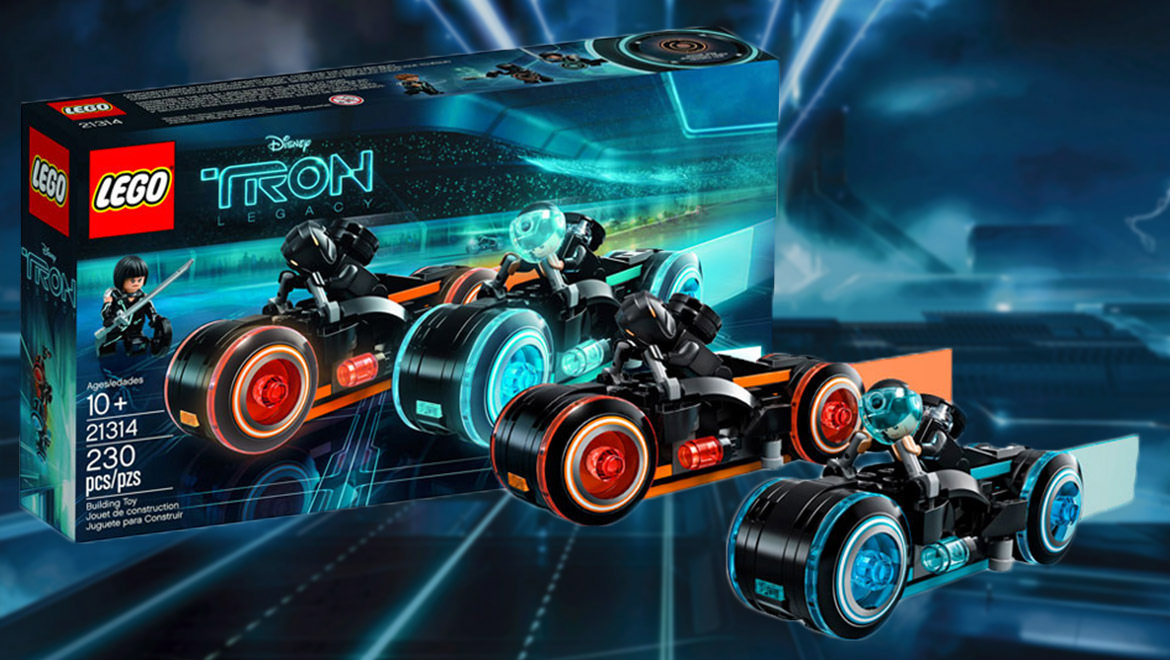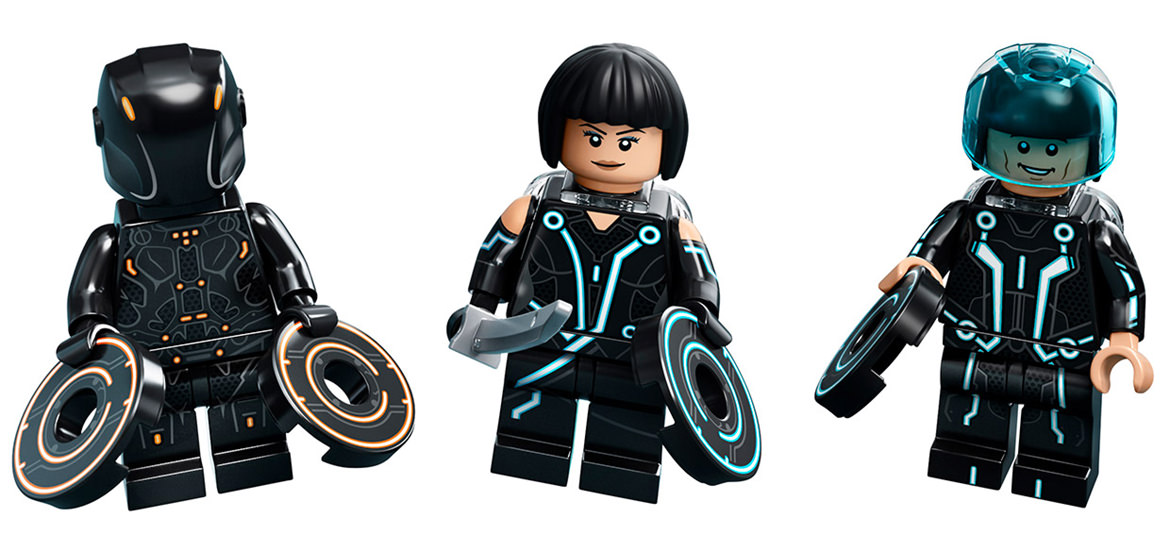 Oh please oh please oh please can we get a LEGO TRON video game?

• FAIL! Don't get me wrong... I love that I can get some fairly decent quality furniture at good prices thanks to IKEA... but their quality has taken a total nose-dive. For the third time now I've purchased something that had a mistake in it. This time they stained the wrong edge of a board, leaving the front edge bare...
Given that it's a 3-hour drive back to the Renton showroom, here's hoping that they are able to send me a replacement part in the mail.

• Mr Pool! As the rare X-men film that was actually worth a crap, I loved Deadpool. The sequel is looking even better...
No telling what could happen if Marvel gets the movie rights back for all their mutant comics. Hopefully it's a complete reboot with some decent films which know how to respect the source material.

• Krapton! And speaking of comic book translations... I don't get it. The people behind the new SyFy TV show, Krypton, didn't even attempt to make Krypton seem foreign... let alone alien. So what's the point? They could have saved a lot of money on the special effects and set this in Cleveland or somewhere in England since they say "mate" a lot, have English accents, and use phrases like "chip on your shoulder."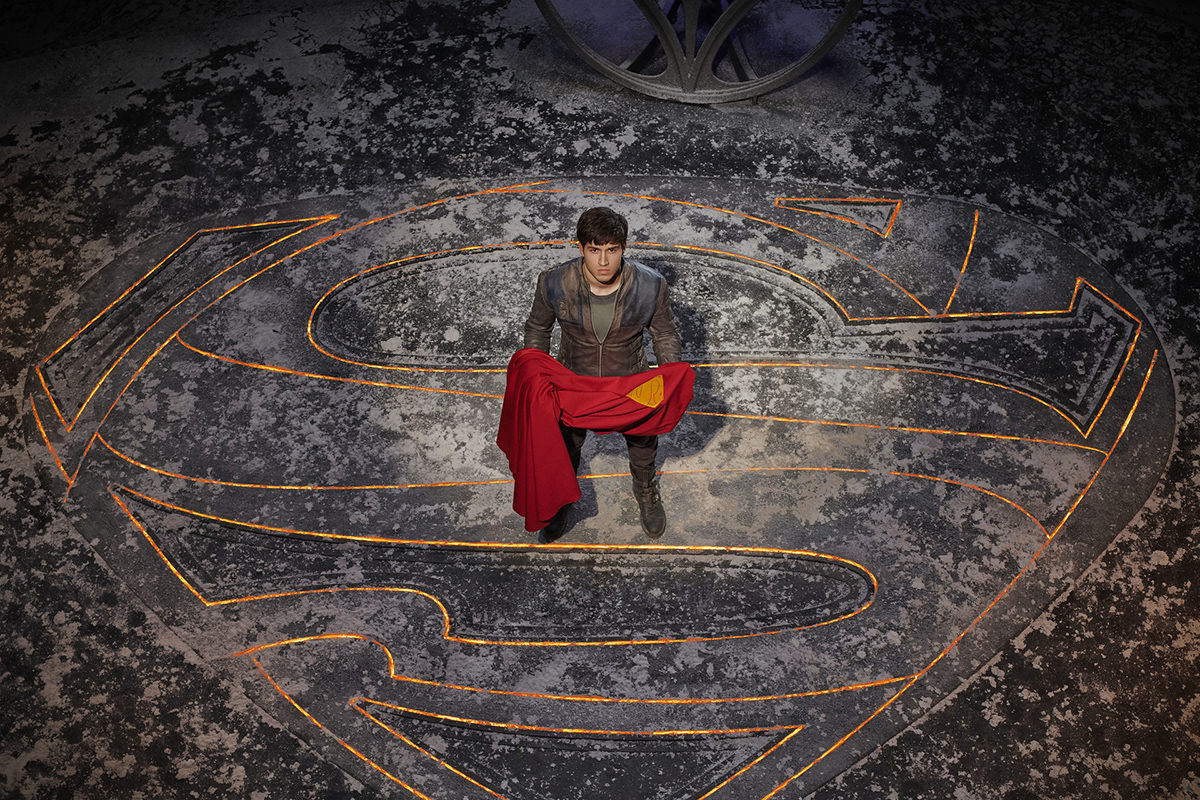 I dunno. Maybe it gets interesting after a few episodes. But it all seems pretty lame to me so far.

• Mission? Apparently a sign that says "NO SOLICITING. NO UNINVITED VISITORS. NO RELIGIOUS APPEALS. NO POLITICAL CAUSES. NO SALESPEOPLE. NO PETITIONS, NO CHARITY." means nothing to some people...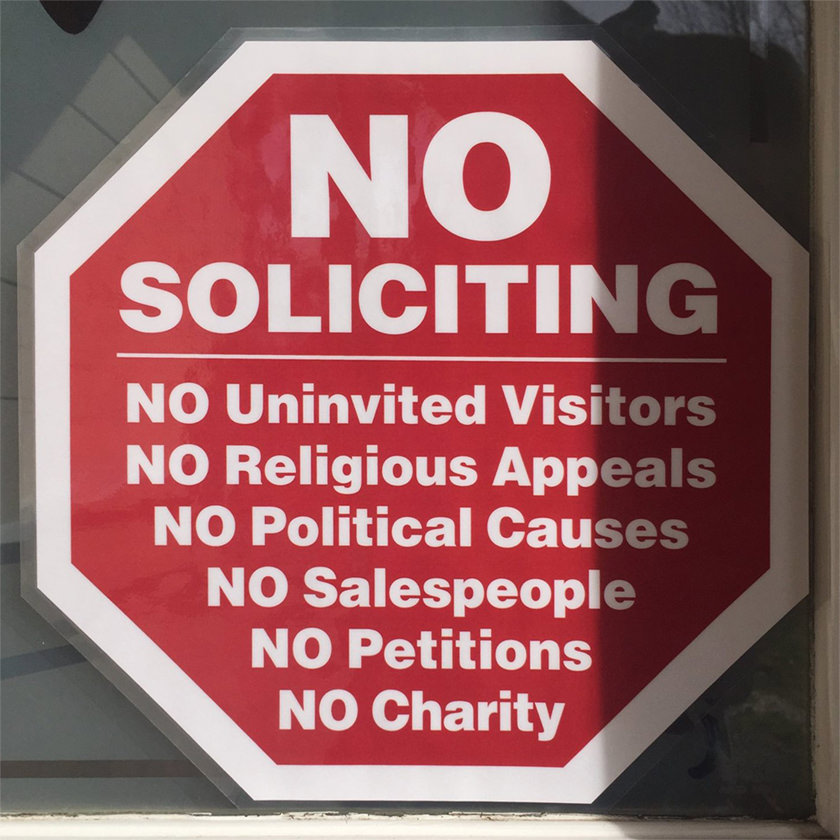 When I asked the missionaries who showed up tonight AT 8:45PM what part of the giant red sign they didn't understand, they said they were curious about what's behind putting a sign up like that. Well, genius, it's not a big fucking mystery. The sign is up because I don't want to listen to your shit... and I really don't want you terrorizing my feral rescue cats by ringing my doorbell.
What kills me is that they have a laugh over ignoring the sign before they ring the bell. They also ignored they sign telling them that they were being recorded...
And apparently after you've violated somebody's posted request, then are specifically told to leave because the property-owner is not interested... the way to change their mind is to leave unwanted pamphlets on their door?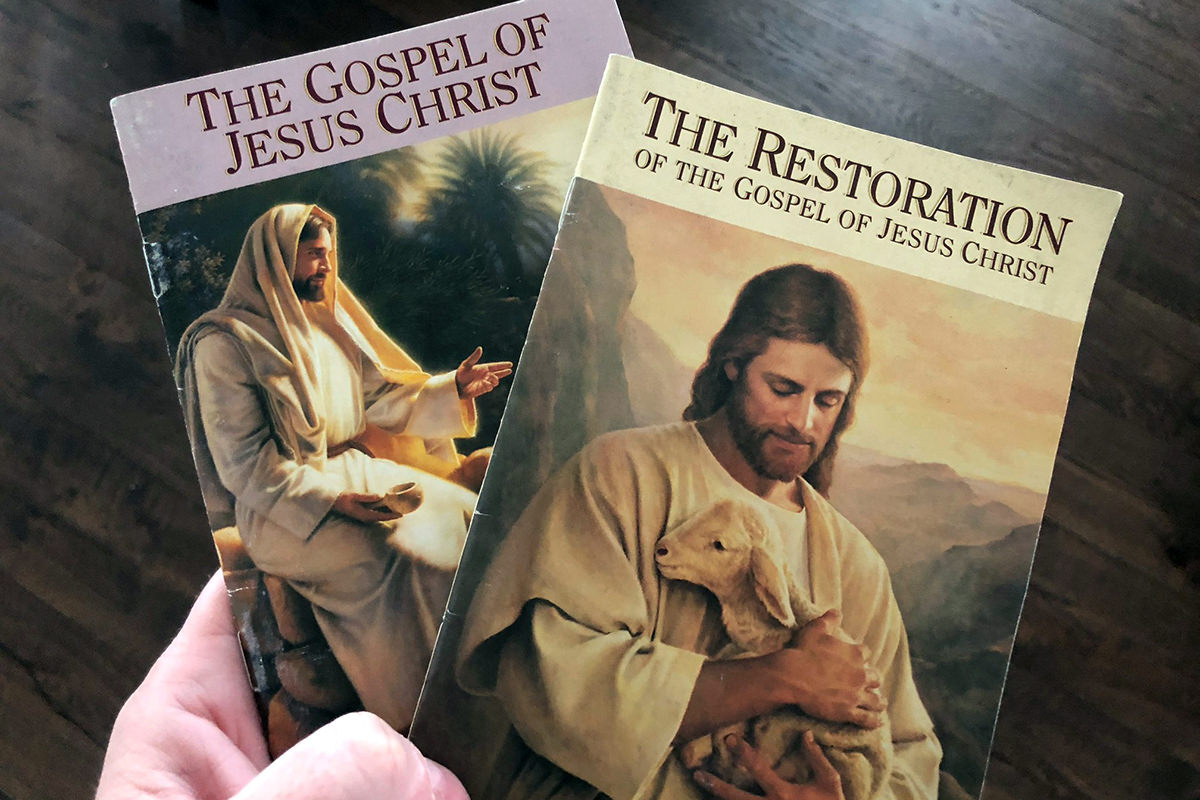 I have no problem with a person's beliefs, just so long as they don't infringe on mine. Like showing up at my home uninvited and not respecting my request for privacy. You can believe that Joseph Smith dug up some magical plates with Bible 2.0 on them if you want (something which, if you have studied The Bible even a little bit, is a hysterical concept)... but when somebody tells you to please leave them alone, your believing that you have a right to disrespect that request makes you a fucking asshole... I don't care who you are.

Happy trails to you, until next Sunday...
Posted on March 18th, 2018

Don't click that "Back Button" just yet, because an all-new Bullet Sunday starts... now...

• To Infinity! And so... here we are. A little over a month until the beginning of the end. Ten years of build-up all comes down to Avengers: Infinity War in April and its sequel next year...
So much to unpack here, which is not surprising considering the final movie has a runtime is 2 hours 36 minutes.

• A Brief History of Time. Stephen Hawking is gone! So remarkable that he managed to live so long with a disease which he was told would kill him decades ago. And look what his brilliant mind accomplished while trapped in a body which betrayed him! That he was a character on The Simpsons is just icing on the cake. An amazing, amazing man...
And funny...
Rest in peace, sir.

• LOLZ! Probably the funniest thing I've ever seen on Twitter...
And yet... this is utterly insane as well. How in the hell do you confuse Kumail Nanjiani, Kunal Nayyar, and Kal Penn? They look nothing alike! I guess some people just see skin color and don't look any further.

• Fourth World! Looks like DC is finally moving past Zack Snyder's laughably bad take on super-heroes. After Patty Jenkins hit gold with Wonder Woman, they're striking a deal with another celebrated woman to helm New Gods for the big screen. Congrats to Ava DuVernay! My first choice would be Taika Waititi since his love letter to Jack Kirby in Thor: Ragnarok was so perfect... but this is a great choice too...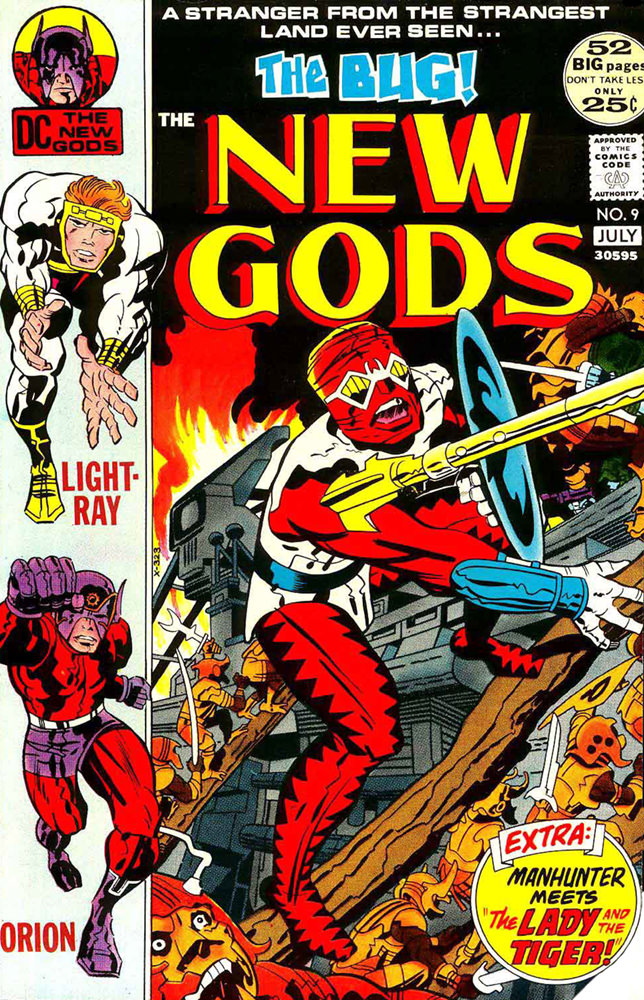 It will be interesting to see if DuVernay goes full-on Kirby or heads in another direction entirely.

• Incredible! ZOMG ZOMG ZOMG ZOMG... It's REAL!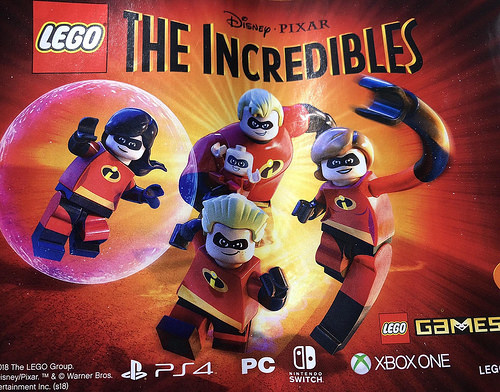 Needless to say, I want want want want this game!

• Chain Gang! Since subscribing to Amazon Music Unlimited, I've been going a bit crazy over music. Now that I have "tens of millions" of songs available anytime, anywhere, I'm asking Alexa to play esoteric stuff all day long that it would never have occurred to me to play before I subscribed. Something pops in my head? Play it Hear a song mentioned somewhere? Play it. Song pops up on a commercial? Play it. For the past two days I've been obsessed with Sam Cooke. He was mentioned on an episode of The West Wing, and I've been listening to everything available ever since. So many songs of his I recognize but never really knew where they came from.
Such an amazing talent. Which makes the bizarre circumstances of his death even more tragic.

Until next Sunday then...
Posted on March 11th, 2018

Don't go unpacking that baggage just yet, because an all-new Bullet Sunday starts... now...

• New Jones! Our long wait for new Jessica Jones is over... Netflix released a second season this past week. I binge-watched them all, of course. Unfortunately, this new batch of thirteen episodes was not the masterpiece we got in season one. It was a slapshot hodgepodge of story beats that never quite melded together. It was also horrifically slow, with characters and elements that spiraled off into nowhere. Ultimately there were parts that were entertaining... and it was great to see the character again... but the relevant bits could have been easily condensed down to five or six much better episodes...
I seriously hope the creative team gets their shit together for season three. Of all the Marvel Studios Netflix shows, this is the one with the most potential. Jessica Jones deserves better than to have it squandered, which is how I feel about what we got.

• And Chill! Netflix's commitment to original shows is truly mind-boggling. They are gunning to create/partner/distribute loads of unique content that takes on the big networks, and they've been doing a darn good job of it. Their Marvel shows (Daredevil, Jessica Jones, Luke Cage, Iron Fist, The Punisher, and The Defenders) are, for the most part, far superior to what you can get on "regular" television (most notably with the shitty Agents of S.H.I.E.L.D. and the even shittier Inhumans). But they didn't stop there. It seems like every day I'm stumbling across more and more new stuff they've released... from comedy specials and animation to travel shows and documentaries. Right now I'm addicted to watching The World's Most Extraordinary Homes which is an architecture geek's dream show, and The Joel McHale Show with Joel McHale which is essentially all new episodes of Talk Soup. More is on the way. They recently announced a new talk show built around Hasan Minhaj, which should be genius, and insures that I won't be canceling my Netflix subscription any time soon.

• Champs! I would watch Mindy Kaling read the phone book, I love her so much. So I'm watching her new show Champions. I like it well enough... the concept is good, the dorky brother character is great, and I love the kid... but I don't think the lead guy is gelling with the material at all. Hopefully it will find its footing and he'll grow into the character. Unfortunately, I don't know that this show will last very long...
Oh well. At least somebody is trying to do something different.

• Pharma Bro! No news story in recent memory has made me laugh my ass off more than this one right here.

• POP! POP! No matter how bad the episode of Saturday Night Live, I can always count on a visit from "Don Jr. and Eric Trump" to salvage the episode...
LOLOLOLOLOLOL.

No more bullets tonight. No more Bullet Sunday, I guess.
Posted on March 4th, 2018

Welcome to the place where the kisses are hers are his and hers and Bullet Sunday starts... now...

• Rescue! Poachers are the lowest of the low. Especially when they kill a mother while she is caring for her young. After she's gone, the babies will die alone, scared, and confused. Fortunately, there are people who step up and fill the gap...
Just look at how this baby from another rescue looks at his surogate mom...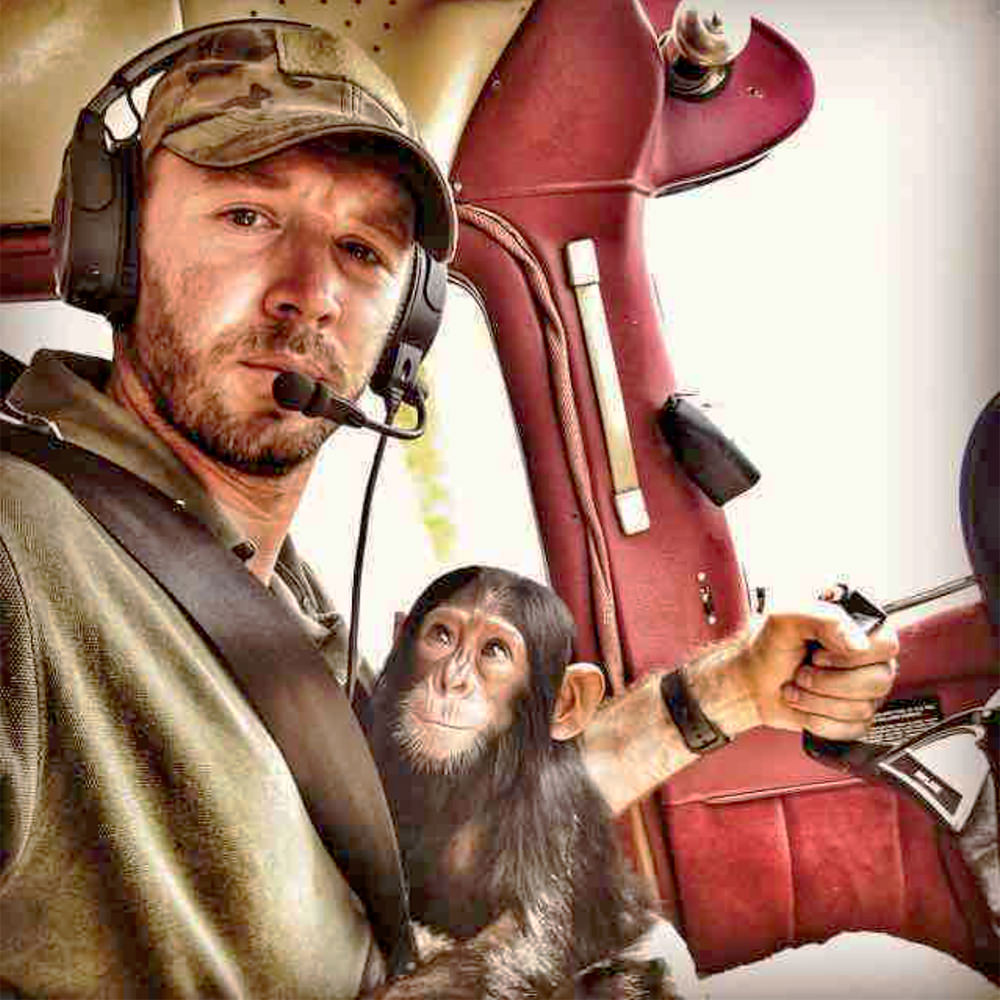 Photo from Anthony Caere's Instagram.
The pilot in this video, Anthony Caere, is frickin' Superman. Not only does he shuttle doctors and save animals, but he survived a horrific plane crash where he intentionally landed in trees so he wouldn't hurt anybody! This interview video is in Dutch, but is still riveting because they show footage of him getting titanium plates to hold together his crushed skull. And after he healed up? He went right back to flying so he could help more animals and people. What an amazing guy.

• The Big Picture! One of my favorite movies of all time is Creator with Peter O'Toole from 1985. It's a sublimely funny and moving film that was pretty much ignored by everybody. I've owned it on VHS, LaserDisc, DVD, and Digital because there's never a time I don't want to see it, and I'm always keeping up so I can watch it easily. There are a number of great performances in it (including O'Toole, Vincent Spano, Virginia Madsen, and Mariel Hemingway)... but it's David Ogden Stiers and his antagonistic "Sid" who had some of the funniest bits. It's easily my favorite role he's had (even more than M*A*S*H), and how I'll always remember him...
Well, that and as the mayor in "Doc Hollywood," another amazing role...
Thank you for sharing your talent, Mr. Stiers. You will be missed.

• Lucas! These animated shorts about a baby spider are gold...
You can see more of Lucas at his YouTube channel.

• Panther! Amber Ruffin, a writer for Late Night with Seth Meyers reviews Black Panther... in the most hilarious way possible...
I really need to start watching Seth. I don't have time to add another late night show to my DVR, but he's always got some great stuff on.

• Authoritay! As the smartest whore you know, I have no trouble laughing over the idea that I'm supposed to believe that this dumb whore is capable of writing a grocery list, let alone a book... even with two people helping her. Kim Davis' level of hypocrisy actually makes her lower than a dumb whore. Dumb whores are at least respectable enough to do their job. Kim Davis is just a piece of shit hypocrite who refused to do hers. Then blamed it on God instead of accepting responsibility for taking a job where she had no intent of following any laws she didn't like. So fuck her. Fuck her sideways, the hypocritical pile of bigoted garbage...
Kim Davis may claim "Glory be unto God"... but her every action says "Glory be unto Kim Davis."

• Pathetic! When senile old pedophiles try to wage war on social media against young people who were literally born into social media, I find it charming.

We've a lovable space that needs your face next Bullet Sunday!