Posted on July 23rd, 2021

The best show of last year... or any year ever... is Ted Lasso.
As shitty as 2020 was, the fact that it provided the ray of sunshine that is Ted means that I'll never be able to write it off completely. I fell in love with the show within minutes of watching, and have rewatched it many, many times. And to think I was going to give it a pass because I thought it was going to be a sports show!
Naturally, I was a bit nervous as to whether the second season would live up to the impossible heights set by the first. Much to my relief, the first epiode dropped today and is just as good as one could have hoped.
Part of that is due to a new character which could provide an interesting dynamic to the show... a sports psychologist named Dr. Fieldstone...
But the biggest part?
My favorite character in the show is Roy Kent. His character was pretty one-note though... until it wasn't. By the end of the first season he had lost what was most important to him but ended up with something that had potential to mean everything. The worry was that Roy would be relegated to abackground accessory for the show but, lucky for us, that wasn't the case at all. He's just as critical to the show as he's always been, and living his best life post-football...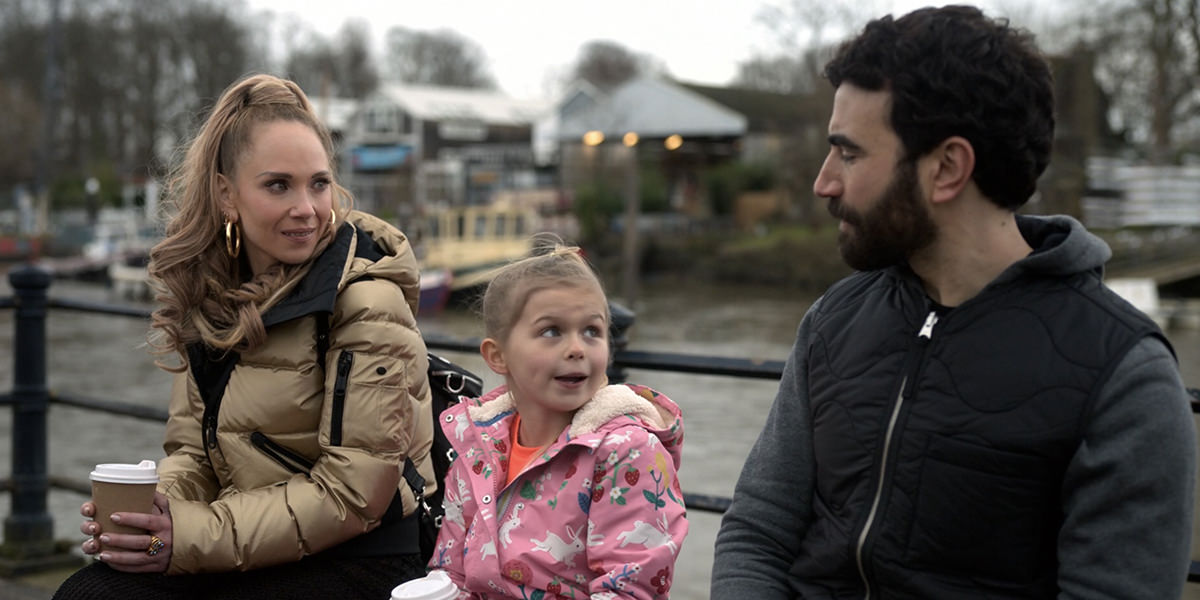 But the best part? He's actually happy...
Can't ask for more than a happy Roy Kent!
One episode down. Eleven to go...
Posted on June 21st, 2021

The only news that really matters today? The trailer for the second season of the best television show ever to air has debuted!
Looks like Ted Lasso is going to be more of the same greatness come July 26th...
That's a month and five days away! Which seems like an eternity.
And speaking of waiting an eternity for the return of a television show... The first episode of the back-half of the latest season of Rick and Morty finally landed yesterday, and Adult Swim has graciously put the entire episode up on YouTube for free...
I guess if Marvel Studios never brings Prince Namor to the big screen we'll always have... whatever Mister Nimbus is!
Posted on March 2nd, 2021

Award shows are a total shitfest of idiocy and and I've never given them much credit for anything. Crap movies can win (and often do). Truly great movies get completely ignored (and often do). It's always been about which movies and TV shows can promote and buy their way into winning shit.
For years I tried to counter this by making my own Oscar picks, but even that seems senseless and stupid since I don't see every movie that ever comes out in a given year and many of the movies I love are never nominated. So I stopped. My annual year-end wrap-up of the favorite stuff I saw is good enough, and I don't give a shit about the Oscars enough to comment any more.
Last week my stance was totally vindicated when wwriter/director Eliza Hittman received an email from an Academy voter which told her that they would not be watching the screener for her film Never Rarely Sometimes Always because "As a Christian, the father of 8 children and 39 grandchildren, AND a pro-life advocate, they have ZERO interest in watching a woman cross state lines so someone can murder her unborn child. 75,000,000 of us recognize abortion for the atrocity it is. There is nothing heroic about a mother working so hard to kill her child. Think about it!" And its like... okay... but then you're not doing your job, asshole. Recuse yourself from voting AT. ALL. if you're not going to see every film in consideration. What's even more infuriating is that Never Rarely Sometimes Always tells the story of a woman WHO WAS SEXUALLY ABUSED trying to get an abortion. It's not like she's getting an abortion for fun and then celebrates it or some stupid shit.
And while I haven't watched the Oscars telecast in nearly a decade, I haven't watched The Golden Globes telecast ever. The closest I get is watching the opening or YouTube highlights when somebody I like is hosting. My position has always been "Who gives a fuck what the Hollywood Foreign Press thinks? Who the fuck ARE the Hollywood Foreign Press anyway?" I never cared enough to Google That Shit, so whatever. Apparently there's few to none Persons of Color in the Hollywood Foreign Press, which means that their voting is skewed, non-representational, and irrelevant anyway.
But I did read that Jason Sudekis won a Golden Globe for best actor in a comedy or musical television series for his exceptional work in Ted Lasso.
Except not exactly.
What I actually read was that Jason Sudekis was high and wore a tie-dye hoodie when accpeting his award. Because of course that's what superficial news organizations looking for clicks is going to latch onto...
And my immediate reaction to this news was "Lord, who gives a fuck? If I had to participate in this bullshit in order to promote my work and try to get it seen, I would be high, AND NAKED, AND DRUNK! If anything this just made my opinion of Jason Sudekis jump several stories, because wearing a hoodie instead of a tuxedo reflects exactly the amount of respect these awards deserve.
And yet...
Ted Lasso was the best show of 2020 or any other year, so I'm glad that these stupid-as-shit award shows with their non-representational voters at least managed to see that much.
Or maybe they didn't bother to watch the show at all, but instead picked him to win because he wasn't Black like Don Cheadle, Jewish like Eugene Levy, Muslim like Ramy Youssef, or joked about being in a gay relationship like Nicholas Hoult. Which seems about white.
Posted on November 1st, 2020

The ghost and goblins may be gone, but spirits still linger... because an all new Bullet Sunday starts... now...

• Tres Lassos! My favorite show of all time, Ted Lasso on Apple TV+ was just renewed for a third season, even though they haven't started filming the second season yet...
Sad to think that it could be up to a year before there's any more Ted Lasso to watch, but at least there's new Ted Lasso coming. If you haven't seen it yet, it's worth a free trial at Apple TV+ to binge the show.

• Bond, James Bond! Standing out in the news of the week was James Bond actor Sir Sean Connery dying at 90 years old. My first "Bond" was Roger Moore in Moonraker in 1979, but once VHS home video allowed me to see all the earlier 007 movies, I was obviously blown away by the cool-calm that Connery brought to the role...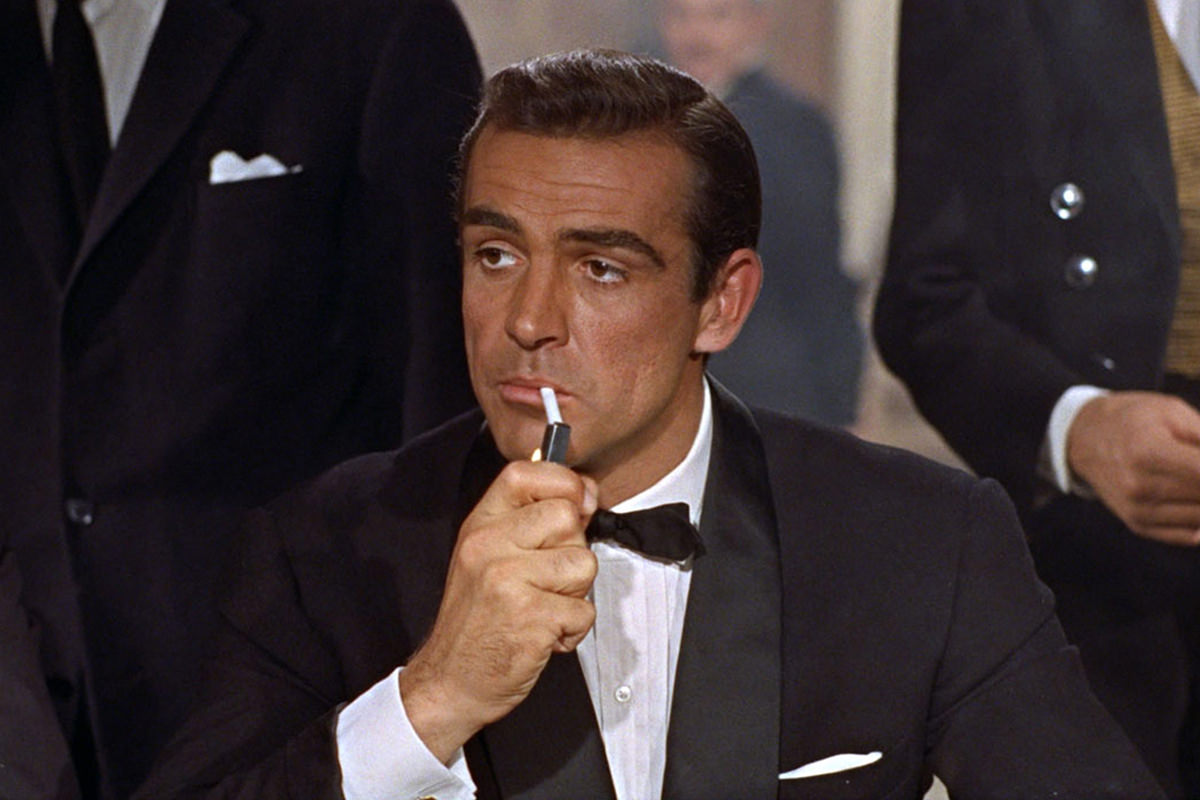 Though his work as Bond is probably my favorite role, he has plenty of other movies which made me a fan of his work. Of course Highlander immediately comes to mind. Indiana Jones and The Last Crusade, The Hunt for Red October, The Name of the Rose, Rising Sun, Playing By Heart, and The Rock were also flicks made memorable because he was in them. It's tough for me to reconcile being a fan of his work with his misogynistic bullshit, however... most famously with his infamous Playboy interview where he advocated slapping women. One could argue that he was a victim of the times he lived in because he said it in 1965, but he totally doubled-down on the idea over two decades later in a Barbara Walters interview. It wasn't until 2006 where he finally tried to walk back his idiotic stance, but an autobiography by his first wife alleged that he physically battered her, so seeing him as anything but an abusive asshole isn't easy. But you could almost say the same for James Bond in general. I guess the only thing left for me to say is "Rest in Peace."

• Happy! Fell down another TikTok rabbit hole while waiting for my clothes to finish in the dryer last night and got this video suggested to me... and I honestly don't know whether to be happy about it or break down in tears. It's heartbreaking to think that there are people who would wish this kind of thing upon a teenager. And yet we just got a new Supreme Court Justice who thinks that sexuality is a "preference" and will almost certainly interpret our laws accordingly. It's tough not to be disheartened by such events, but maybe videos like this one will change hearts and change minds so that we can celebrate people being who they are... and kids don't have to spend their young lives wondering if they will ever be allowed to be happy.

• Human Gaze! Isn't this how The Stepford Wives got started?
Or at least Westworld. In either scenario... not a great day for humanity.

• Maggie! As if the casting of Gillian Anderson as Margaret Thatcher wasn't brilliant enough... this promo for the upcoming fourth season of The Crown has a cover of "How Soon Is Now" by The Smiths attached!
After this, there's only two seasons left to go. Then I guess the monarchy just ends? Or something?

• Semi-Annual! Here we are again... my second of two posts each year where I say that ending Daylight Saving Time is FUCKING STUPID. Either make D.S.T. permanent or fucking split the difference because I am seriously over this moronic bullshit. I thought that Washington State had put an end to the insanity, but apparently federal approval is required...
If the E.U. can pull their fucking heads out of their asses and put an end to this crap next year, why can't the USA? Because our federal government is too fucking busy lining their own fucking pockets and giving lobbyist blow-jobs for fucking reelection cash instead of serving the American fucking people. That's why. Time to fucking overhaul the government so lawmakers do their fucking job instead of become useless career assholes? Oh probably.

• New Mando! I swear, The Mandalorian has no right to be as good as it is. If you like all things "Star Wars" and haven't seen it, might be worth a Disney+ free trial to take a look. The second season just started and the first issue is great...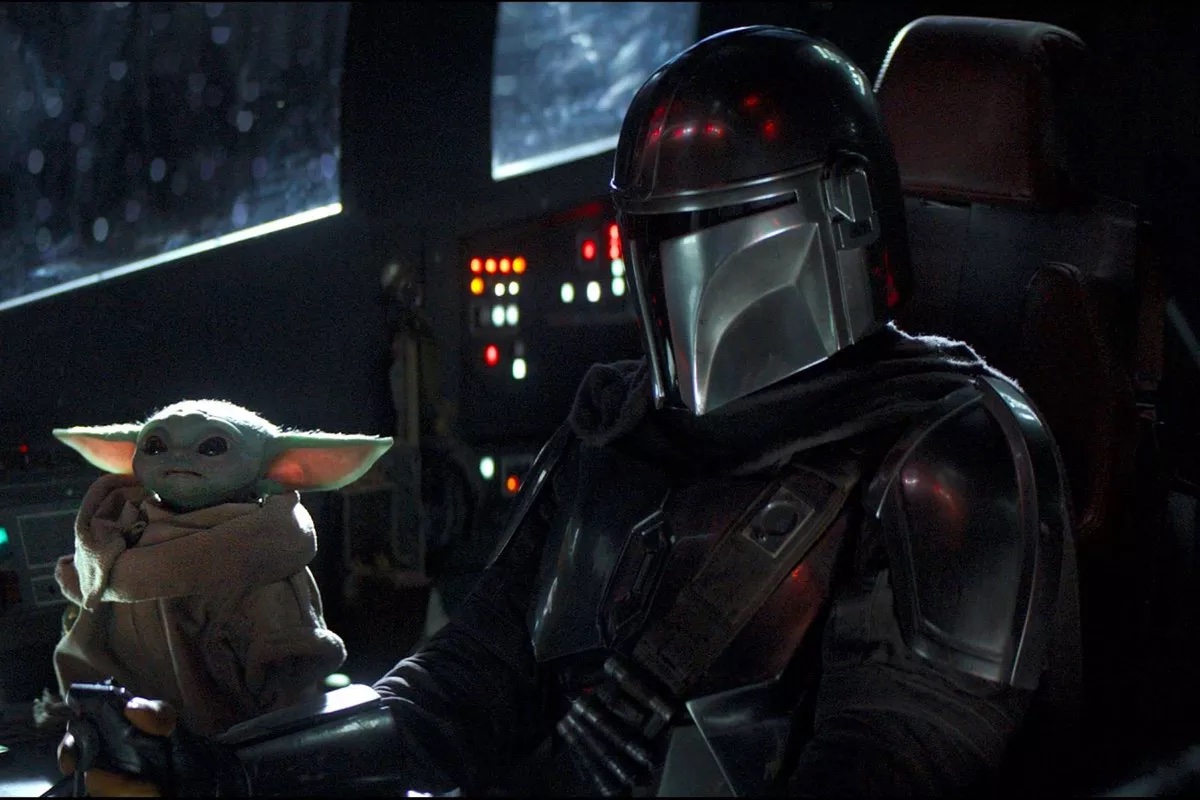 A better take on Star Wars than the prequels or sequels... and right up there with Solo and Rogue One which I loved. Kind of amazing how Jon Favreau kicked off the entire Marvel Cinematic Universe and is responsible for saving Star Wars. I hope Disney is paying him really, really well.

And that's your post-Halloween bullets for the day.
Tags:
Bullet Sunday
,
Daylight Saving Time
,
Movies
,
News
,
Politics
,
Robots
,
Ted Lasso
,
Television
,
TikTok
Categories:
Bullet Sunday 2020
,
Movies 2020
,
News – Politics 2020
,
Television 2020
—
Click To It:
Permalink
—
2 Comments: Click To Add Yours!
Posted on October 2nd, 2020

The world won't slow down even for a minute and it's so overwhelming that it's getting tough to know where to turn, what to do, where to go... and how to feel.
I didn't realize exactly how bad it had gotten until I tuned into the season finale of Ted Lasso and felt like bursting into tears two minutes in. As good and inspiring and hopeful as the show is... and it is 100% the best show of 2020... it's just ridiculous that a frickin' TV series should have that kind of effect on a person, right?
Well...
Maybe not. Because it ended up being one of the most sublimely perfect episodes to air on the silver screen in the history of television, and you wouldn't be human if you didn't feel like bursting into tears at least ten times while watching it.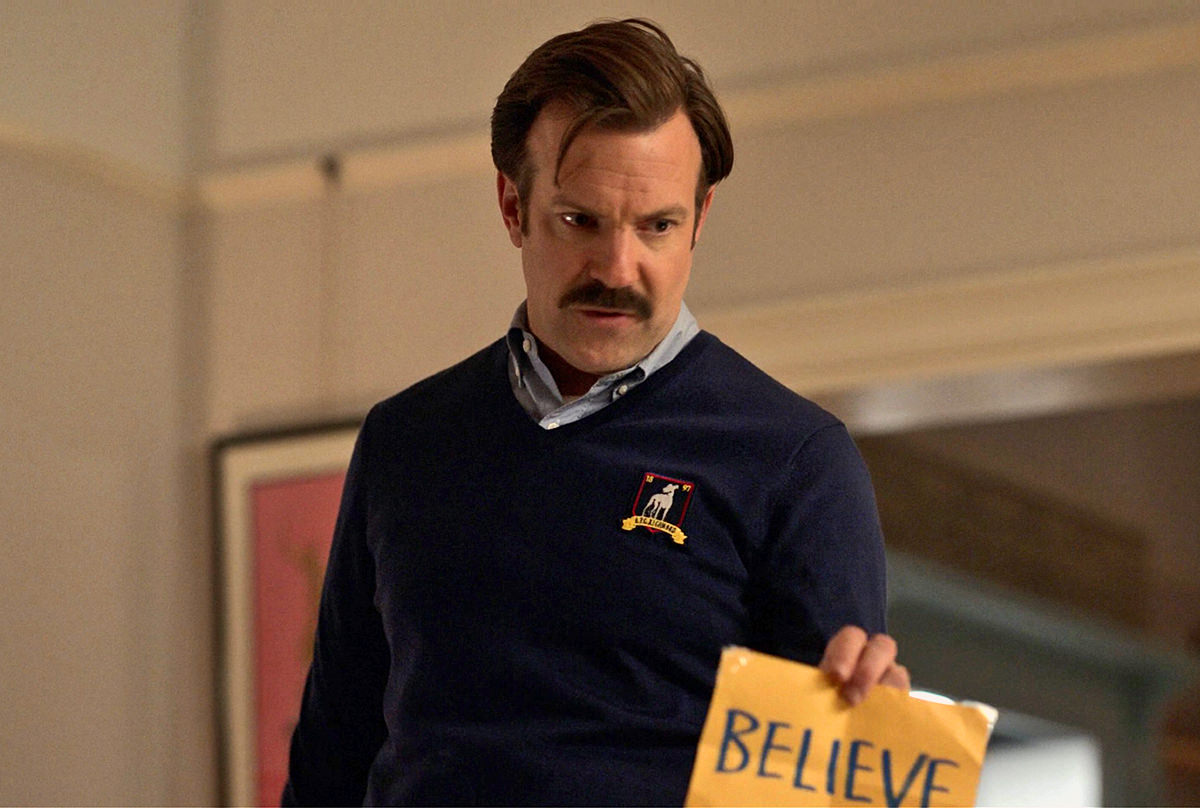 A bright spot in the pile of shit that is 2020 to be sure.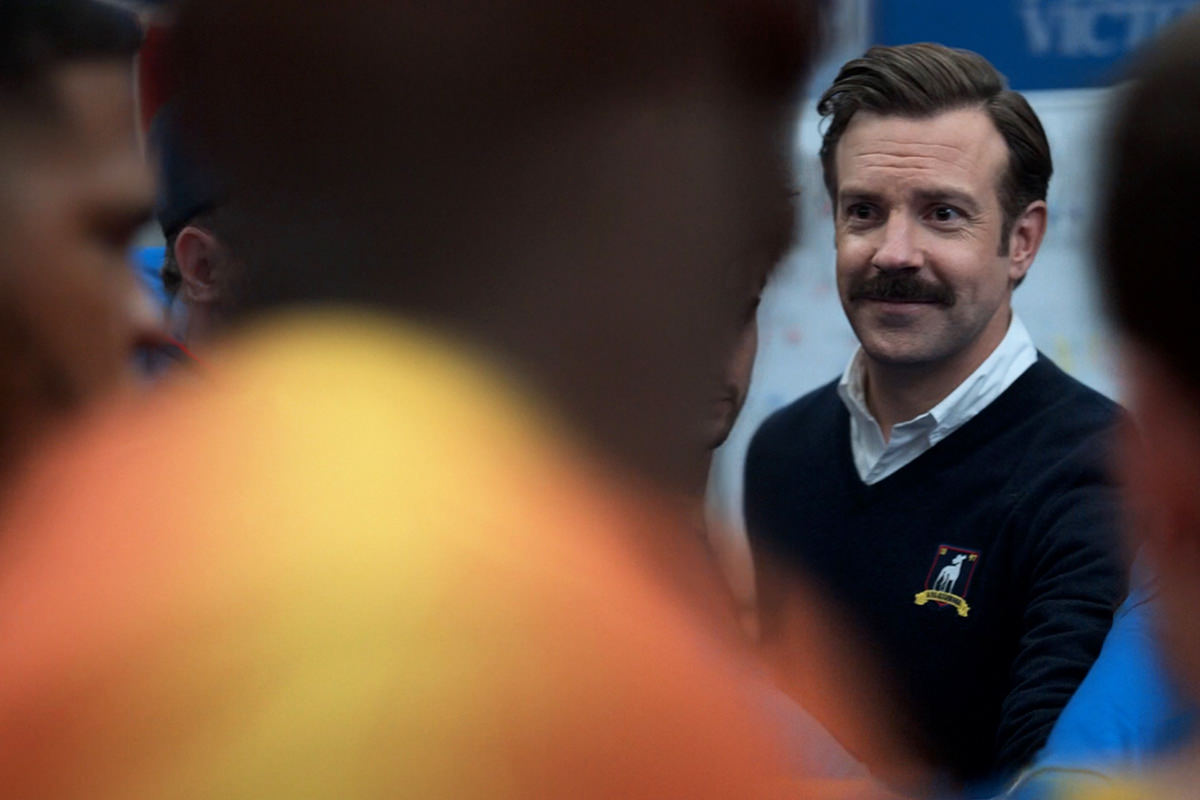 As for the rest?
Well... as tempted as I am to show President Trump and his Now-Revealed-to-be-Equally-Horrendous-First-Lady the exact same lack of concern and dismissive attitude that they have afforded the 200,000+ American citizens who have died from COVID-19 or COVID-19-related complications, I'd like to think I'm a better person than that. Because all I can think about is their fourteen-year-old son who has done nothing to deserve losing a parent... or contracting the virus himself... being yet another victim here. His dad may be blaming everything on China when he was ultimately the one to address how we dealt with a global pandemic, but what does Barron have to do with that? Was he the one to say "Hey, dad... I know that countries like Italy have been completely overwhelmed with death and destruction from the coronavirus and you might think we should be acting quickly to make sure it doesn't happen here... but can you instead lie to everybody and tell them it's a hoax that will disappear without us doing anything so that your billionaire friends have their stock investments protected at the expense of American lives?"
Of course not.
So, no. I absolutely do not wish death or harm on anybody here. Instead I'll just say "Best wishes for a speedy recovery Mr. President and First Lady Melania! I'm sure the exceptional round-the-clock health care afforded you both by your wealth and position will ensure you are safe as houses... even though it's a shame that you are doing everything you can to strip even the most basic healthcare from a great many American citizens whose lives you hold in your hands during this crisis."
Well, okay... maybe I do wish that President Trump loses his sense of taste and smell so he can't enjoy all that KFC and McDonald's that he eats... the asshole deserves it after what he's done to this country... but he's a human being like the rest of us and deserves compassion and our best wishes.
Not much of a human being, admittedly, but still... we're all in this together. GO TEAM AMERICA... BREAK!
Tags:
Apple TV+
,
Assholes
,
COVID-19
,
Fucking Assholes
,
Fucking Scumbags
,
News
,
Pandemic
,
Politics
,
Ted Lasso
,
Television
Categories:
Apple Stuff 2020
,
News – Politics 2020
,
Television 2020
—
Click To It:
Permalink
—
0 Comments: Click To Add Yours!