Posted on January 15th, 2016

Huh.
I like to think that I'm pretty well informed as to what's coming down the animation pipeline, but this trailer for Anomalisa came out of nowhere.
And it looks amazing...
Something new to look forward to!
Posted on November 12th, 2014

Beautiful. Magical.
Big Hero 6 is a movie well worth a look.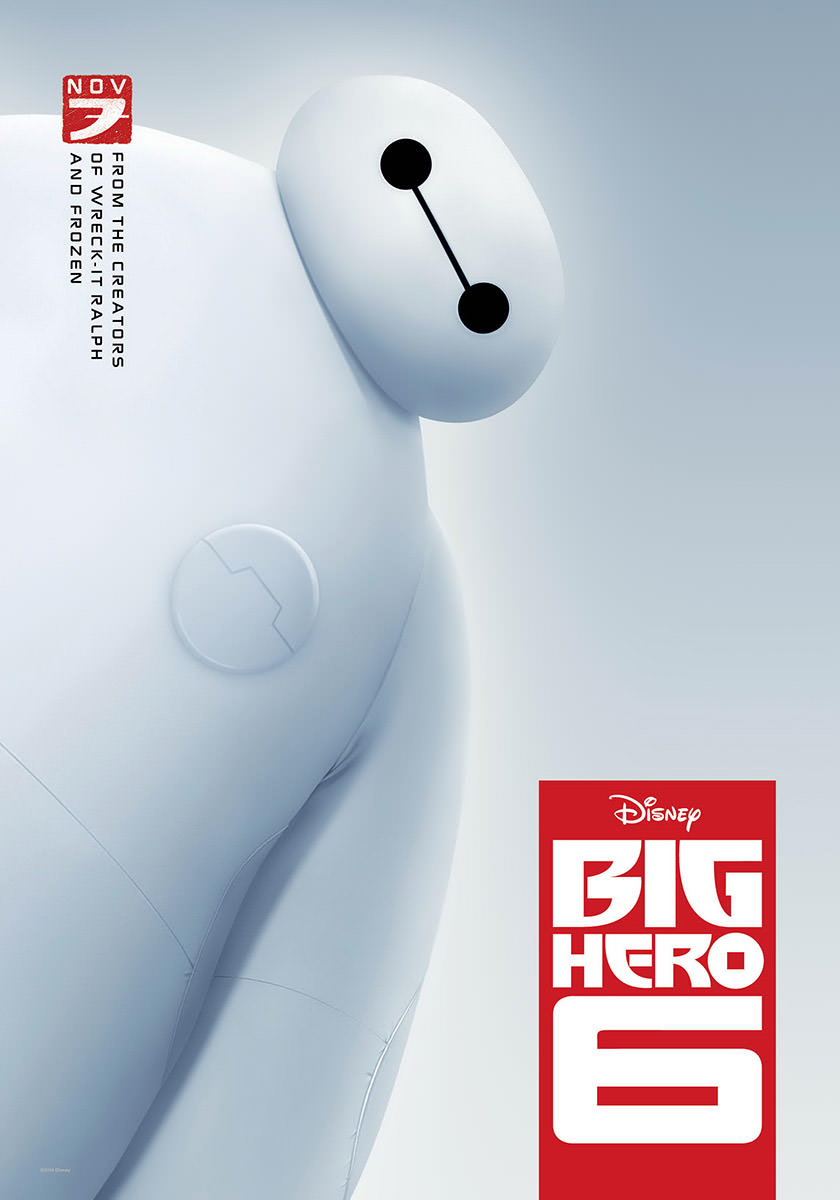 And, if you're a fan of the film like me, I'd recommend checking out the art book. Disney usually does a great job on these, but this is above and beyond...
If ever there was a reason to celebrate Disney buying out Marvel Comics, this would be it. Hopefully this isn't the last animation collaboration we'll see.
Posted on September 2nd, 2014

Without a doubt, one of the shittiest days on record.
Except Disney released a new clip for Big Hero 6, which is officially the movie I am most looking forward to seeing this year. November 7th can't get here soon enough...

And now I just want to hide under the covers and make the world go away.
Posted on July 8th, 2014

On days where I do nothing but work, there's never much to blog about.
So I'm starting a new category here at Blogography to make my life easier. Whenever I have nothing to write about, I'll just toss out the best and worst things I've seen that day. Which will usually be YouTue videos I watch while eating lunch at my desk.
Bullet Sunday it ain't... but, eh...
The best thing I saw all day...
Miyazaki-san may have retired from Studio Ghibli, but his fingerprints are still on everything they release. Absolutely beautiful animation.

The worst thing I saw all day...
You have to watch it all the way through to appreciate the true horror of it all. Seriously, who wants to listen to this crap? Was the crowd actually digging it? Or were they waving ironically? What has humanity done to deserve this?

Now I have to get back to work. At 11:36pm.
I'm pretty sure I know what I did to deserve that.
Posted on July 27th, 2013

Back in the Netherlands for one last day of vacation time.
The "Pixar 25 Years of Animation Expo" has been traveling around the world since it first began in New York back in 2005. With each new stop, it gets updated with material from their latest works, so now it's actually more like the "Pixar 34 Years of Animation Expo." And it's currently showing in Amsterdam, so off we went...
The expo is pretty great, mostly focusing on the artwork that goes into a Pixar production before it ever gets to a computer... but they've got a few exhibits dedicated to showing how the computer art is created as well. But the highlight of the show has to be a giant beautifully crafted zoetrope featuring the Toy Story characters. It's Pixar animation of an entirely different kind, and well worth checking out.
From there it was time to cash in some of my Reward Certificates at the Hard Rock Cafe Amsterdam. I had been dying for a Coke to wake me up all day, but the Coke machine was broken, so I started going into withdrawals right there in the restaurant while waiting for my lunch.
After a Coke-free meal we stopped at Ben & Jerry's for ice cream, which is always a treat because they've got an awesome mural painted on the walls...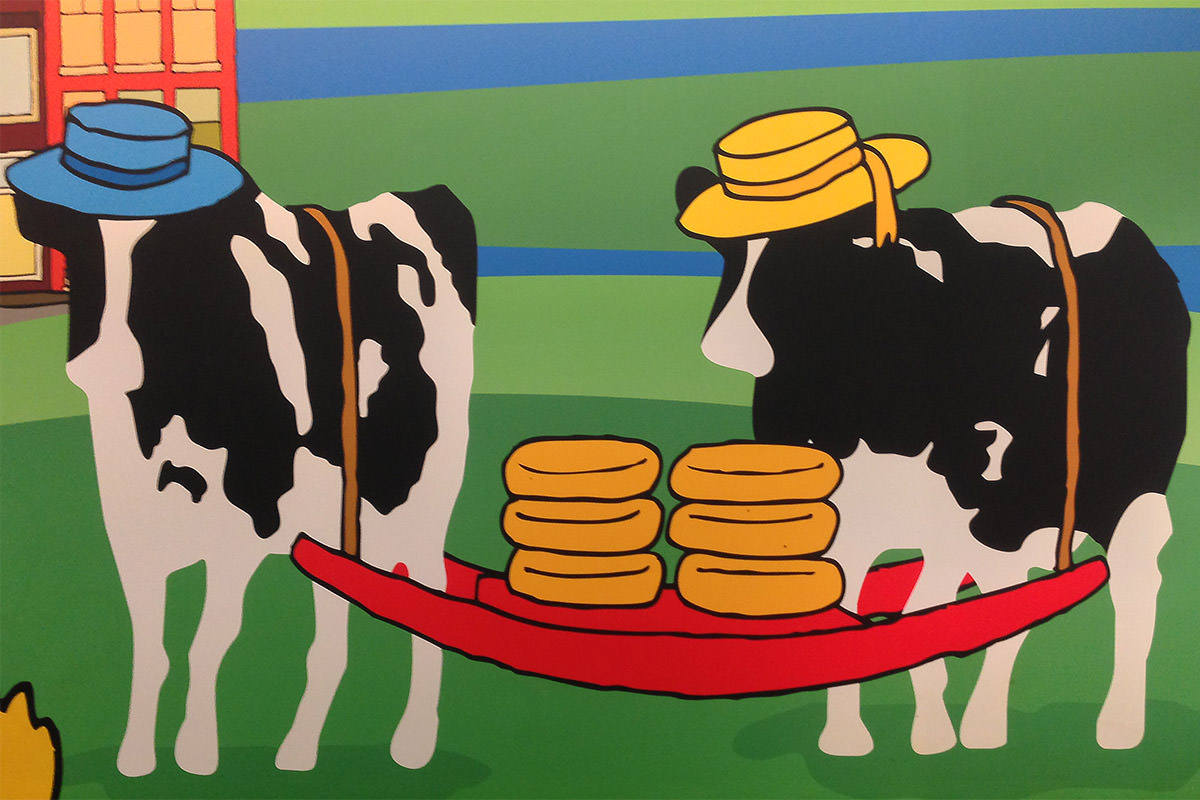 We were going to see the Greatest Illusion Show on Earth because, honestly, how could you not... but being lazy at Casa de DutchBitch sounded more appealing, so Hans Klok will have to wait for another time...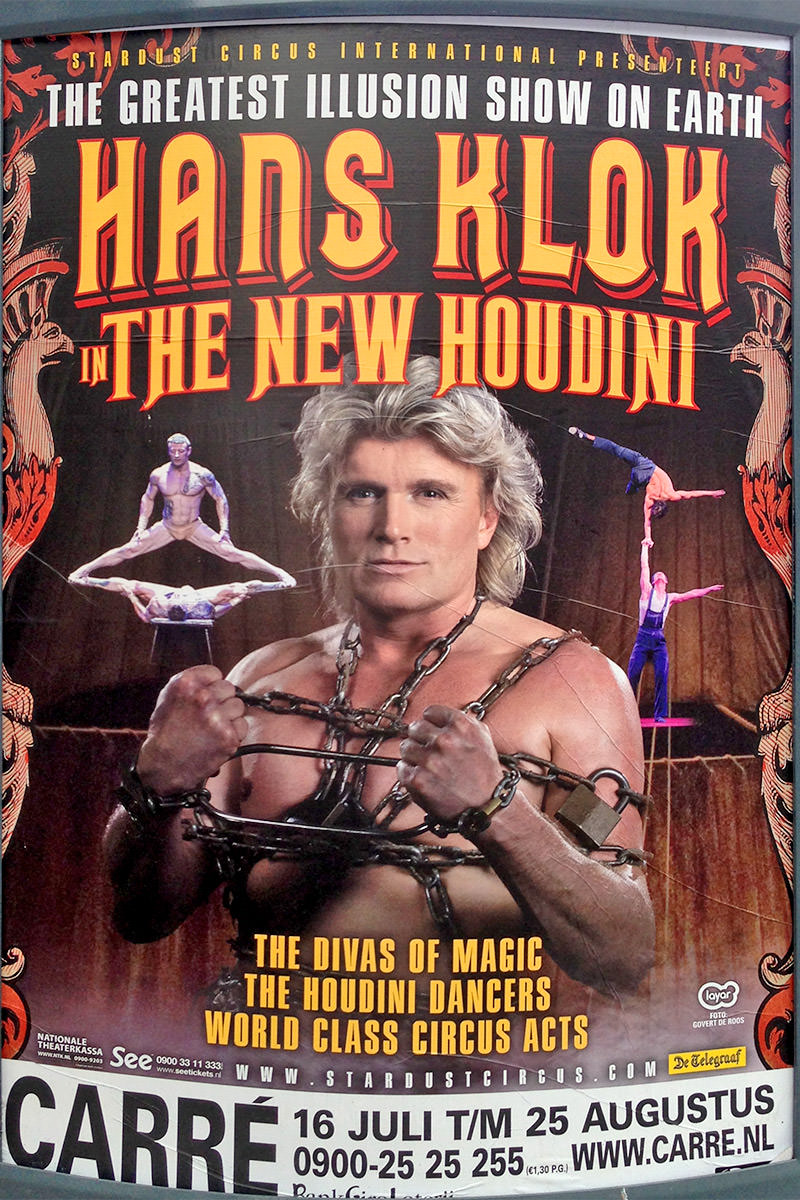 And there it is... the end of my week's vacation. Tomorrow it's back to Schiphol Airport and my flight home.
Posted on March 12th, 2013

Today is National Alfred Hitchcock Day. I enjoy his films, but am not a huge fan. What I am a huge fan of is the recent movie about Hitchcock starring Sir Anthony Hopkins and Dame Helen Mirren. It details the making of Psycho, the most famous and successful of his films. The story behind the film was far more interesting than I thought it would be. And it was perfectly cast. I don't know that Anthony Hopkins looked much like Hitch, but he felt like Hitch. And Helen Mirren... well... it's Helen Mirren...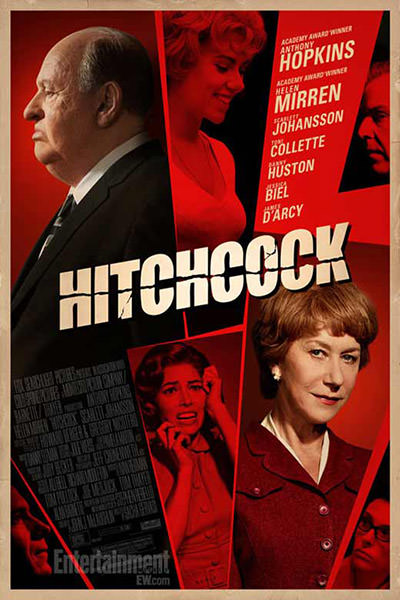 Well worth your valuable time. You can rent it at iTunes, or own it for $15.
And speaking of really good films... Disney has decided to release a series of shorts starring Mickey Mouse in June. As a teaser, they released the first installment, Croissant de Triomphe, at Disney.com...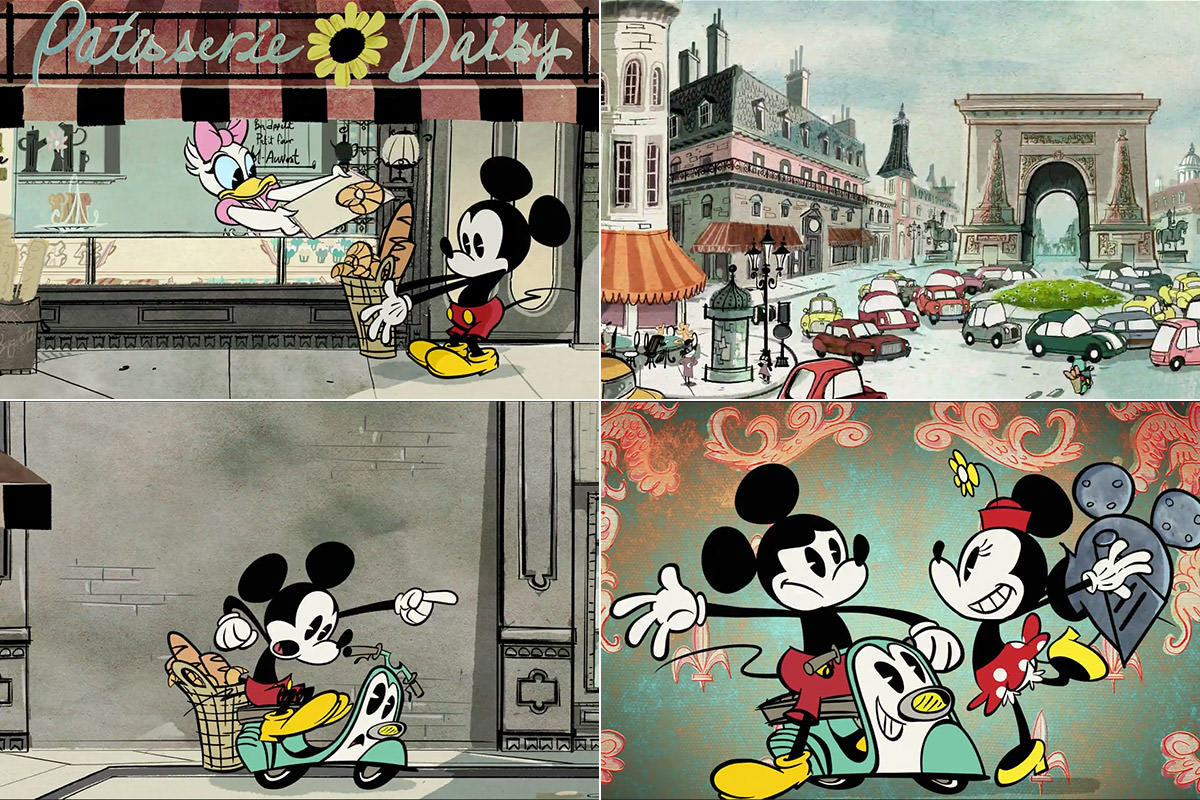 It's wonderful. And it has a number of things going for it...
It features beautifully stylized hand-drawn animation.
It has lush textures and a gorgeous background color pallet.
It uses black-and-white Mickey instead of racist caucasian Mickey.
It's set in Paris... and is in French!
It actually is clever and amusing.
Heaven only knows I'd like to see Disney produce more 2-D animation to offset the escalation of 3-D stuff. This is a good start. Go watch it immediately at Disney.com
Posted on January 30th, 2013

My love of animation knows no bounds.
And while a part of me will always believe that the hand-drawn stuff will never be eclipsed as the ultimate expression of the art-form... there is no denying that the miraculous work being done by Pixar and others in the realm of computer animation bodes well for the future.
And then today I see that John Kahrs and Disney has come up with a way of making CG look very much like traditional hand-drawn animation with a beautiful and touching short film called Paperman...
Absolutely magical.
I've lost track of the number of times I've watched it.
No, it's not in the same league as a Hayao Miyazaki film. And I wouldn't say that it reaches the heights of Disney classics like Snow White and Jungle Book or even The Lion King and Lilo & Stitch. But the technology is young. And the results are mind-blowing. And there's no telling where this might lead...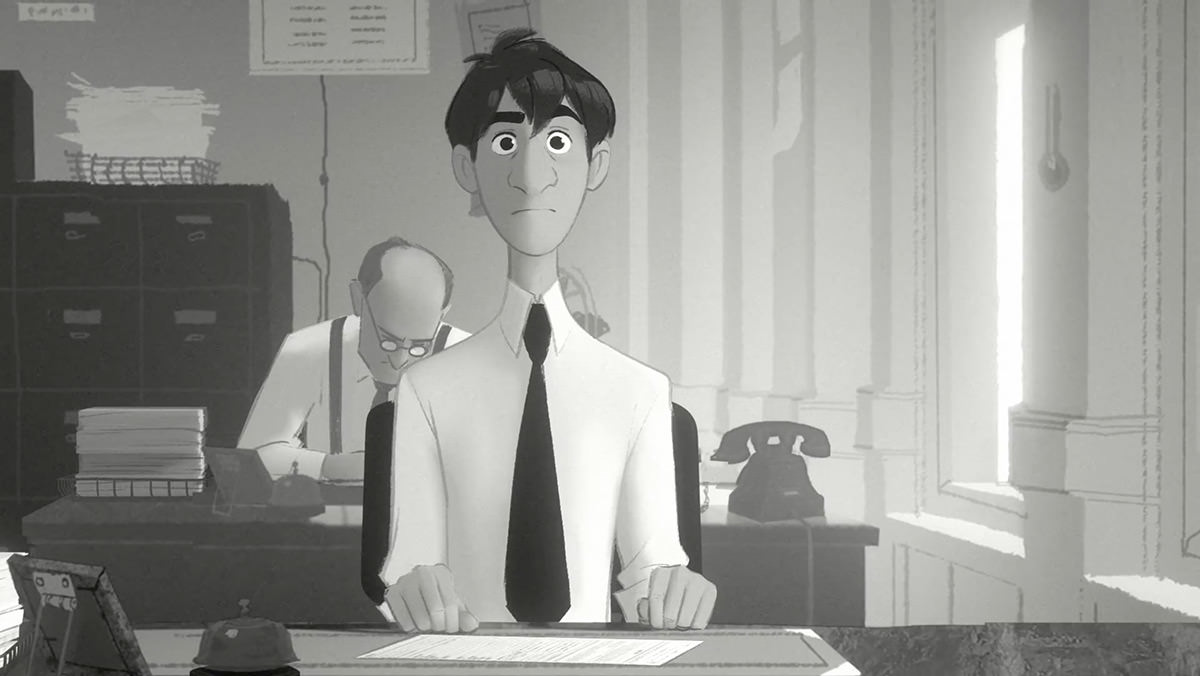 My only worry being that this will be the final nail in the coffin for hand-drawn animation. And as great as this new technology might one day be, I think there will always be a place for putting a pencil to paper... then putting your heart into making something come to life, frame by frame...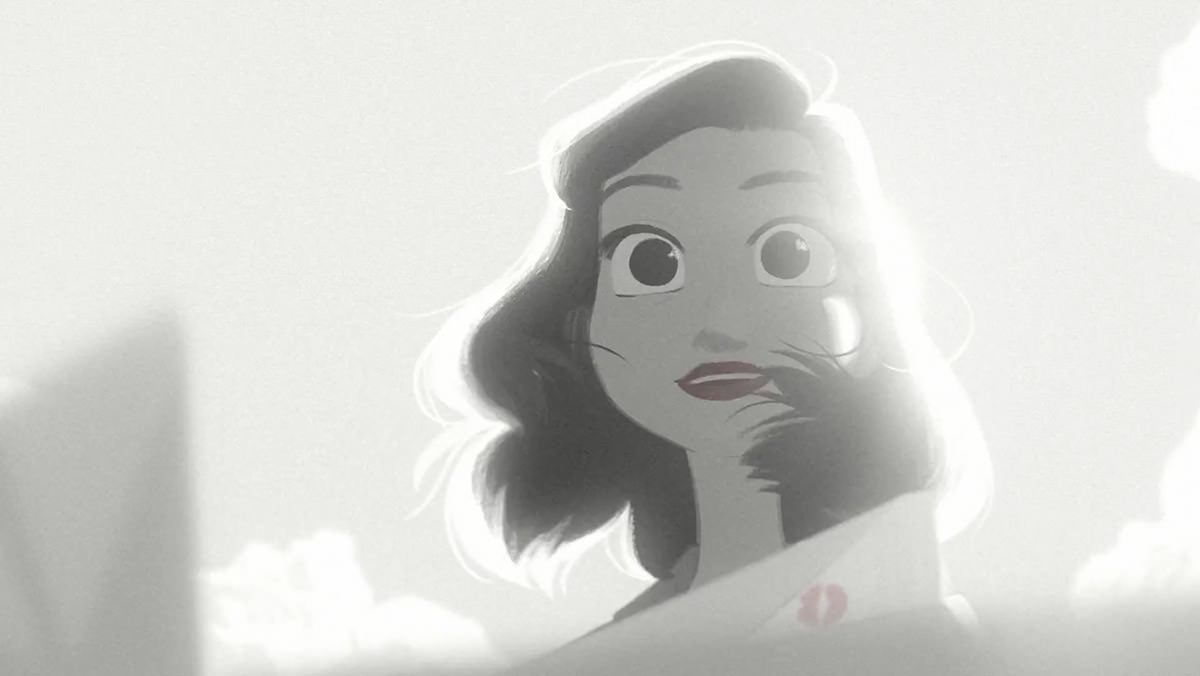 Ones and zeroes has a hard time competing with that. But it's getting closer every day.