Posted on October 25th, 2022

As a kid, I was a massively huge fan of Disneyland. I dreamed of going for years before my family finally made the trip down to California. Once I got there, it truly was the most magical place on earth... at least it was to me.
It was from that point on that I became a hardcore Disney Parks geek. I would visit Disneyland, Walt Disney World, and even Tokyo Disneyland over the years just to keep up with whatever cool rides and experiences they had added. That lead me into becoming once of those infamous "Disney Adults" that keep getting trashed by assholes who are mad that they have to stand in line with their bratty kids to ride the rides... using the justification that "Disney is for kids."
To which I say "Fuck off" because kids invade my space all the time. So even if I bought into the argument that "Disney is for kids" (which I do not), I wouldn't care.
But anyway...
I haven't managed to make my way to any of the Disney parks for years. I really want to see the completed Pandora - The World of Avatar land in Animal Kingdom at Walt Disney World. And Star Wars: Galaxy's Edge at either USA park. But I have a serious problem with the way that Disney is letting the parks go downhill thanks to shitty decisions made by CEO Bob Chapek. The gutting of perks from staying at Disney hotels. The total shitshow that's the "Genie+" service (pay more to get less!). The meandering lack of direction and general stagnation. It's as if all the things that make Disney parks a magical place have been falling by the wayside.
Meanwhile over at Universal Studios...
Yeah, Universal is slowly starting to eat Disney's lunch. On top of investing a lot of time and money into cutting-edge experiences and maintaining hotel perks, they're building an entirely new park in Orlando. Not an extra land, but a whole new third park.
Called Universal's Epic Universe the information coming out of its construction is pretty amazing. We're getting four dedicated lands: Super Nintendo World, Universal Monsters, Wizarding World, and How to Train Your Dragon... along with a central hub (complete with its own attractions) and plenty of room for expansion...

Photo by @BioreConstruct with overlay by @TonyHawkins
This isn't just "Blue Sky" promises about stuff that might happen, this is Universal literally building their future.
So I dunno. Maybe Disney will pull through and actually manage to get Disneyland Westside going. Maybe their rumored "Disney Villains" land and "Frozen" land will actually happen in Orlando. Maybe they'll start adding perks back to the hotels so that the massive price tag is worth it.
But until then... I just don't know that a few new rides is enough to make me book a trip to Orlando.
But Epic Universe is shaping up to be something that might.
Posted on May 22nd, 2022

The sun may be shining outside where I'm at, but I'm not out enjoying it as I should be... because an all new Bullet Sunday starts... now...

• Breakfast! The season finale of Saturday Night Live was fairly mediocre... despite having Natasha Lyonne hosting and great send-offs for Kate McKinnon, Aidy Bryant, and Pete Davidson (and apparently Kyle Mooney is leaving as well?). HOWEVER... it introduced me to Japanese Breakfast, a band I never knew existed but fell in love with immediately. This has to be one of my favorite SNL performances ever...

• The Valet! I'm a huge fan of Eugenio Derbez, and his new movie The Valet on Hulu is great. At first I worried that it wasn't taking advantage of his talents, but boy did he bring it in the end...
Worth your valuable time. And we're also getting a second season of his show "Acapulco," which is something else you should be watching.

• Baymax! My favorite animated character since Stitch from Lelo & Stitch and Sully from Monsters, Inc. has his own show...
And how great is it that they kept the other characters from Big Hero 6 to be in it as well?

• Umbrella Academy 3! I've been in awe at just how good the Netflix adaptation of the Umbrella Academy comics have been... actually improving on the material in some ways. And now we're at Season 03 and it's looking as cool and bonkers as ever...
With Netflix being an absolute shit-show as of late, and their tradition of killing shows after 2 or 3 seasons, I'm more than a little worried about getting Season 04.

• She-Hulk! This is what happens when a show looks like it has a very good chance of exceeding your expectations. People of earth, I give you She-Hulk: Attorney at Law...

• Marvel! And now that Ms. Marvel is nearly upon us, Marvel Studios is giving us a bigger taste of what's to come...
I. Cannot. Wait.
If nothing else, casting Tatiana Maslany in the lead is 100% pure win.

• Heartstopper Redux! And lastly, the news I've been waiting for ever since I watched the show... Netflix has renewed Heartstopper for two seasons...
While this is incredible news... had they waited any longer, the actors would be getting too old to play their characters... it's also a bit disappointing. From my estimation, they'll need four seasons to get through all the graphic novel material which has defined Nick & Charlie's relationship, so why not renew for three? And boy oh boy do I hope that they fold in more material for Charlie's sister, Tori (or, better yet) give her a series of her own and adapt Solitaire). In any event, not all the news coming out of Netflix is bad, it seems.

And now I need to get outside and tie up some of my flowers before they take over my yard!
Posted on March 9th, 2022

This is the tenth anniversary of Disney's epic disaster, the movie John Carter. I was reminded of this sad fact because there's a look-back at the movie happening over at The Wrap. I don't have anything more to say about this heinous abomination of a film than what I said in my initial scathing review... but I do have a new perspective.
A perspective that comes from the successful adaptation of Dune after the initial failure of that film in 1984.
If only somebody like Denis Villenueve with reverence of the original books could have been put in charge of John Carter of Mars, then maybe it would have had a shot at success. Instead we got a movie which bore only a passing resemblance to the novel. They ignored some fairly major things that made the series work as books, and instead added a bunch of stupid shit that didn't work at all.
As a massive fan of the Edgar Rice Burroughs novels, I fucking hated this film. And my opinion hasn't changed one bit in a decade. I tried watching it again tonight to see if there was any redemption to be had, but there was not. Terrific visuals and special effects which are pounded to shit by a horrible script.
Part of the article at The Wrap was Andrew Stanton talking about the plan for sequel films. The second of which was to be Gods of Mars and the third of the trilogy being Warlord of Mars...
Given how badly the film portrayed the holy Therns and their role in things, there could be no doubt that the sequel would have totally fucked up Gods of Mars just like it completely ruined A Princes of Mars. And so... a part of me is relieved that John Carter failed so utterly that we never had to suffer through the sequels. But the bigger part of me is still angry that we had to suffer through any of this shit at all.
Oh well. The books haven't gone anywhere, so I can return to Barsoom... the actual fucking Barsoom... any time I like.
And then there's this...
If there's anything that can redeem Star Wars after the shitty fucking prequel trilogy, this would be it. Ewan McGregor as Obi Wan Kenobi was one of the few good things to come out of those crap films (another being Samuel L. Jackson's Mace Windu).
I guess all we can do is hope for the best.
And then there's this...
After an incredible first season, Star Trek: Discovery became one of the shittiest Star Trek shows to ever air, which is why I am really, really hoping that the best thing to come out of it... Captain Pike, Spock, Number One, and the crew of the original-original Enterprise... will redeem that franchise.
I guess all we can do is hope for the best.
Posted on January 30th, 2022

Yikes. Look like it's the Northeast's turn to be inundated with snow! But you can still find warmth in your heart... because an all new Bullet Sunday starts... now...

• BAT! I have watched this SO many times...
Those are some big bites! I love bats.

• Eats! Well that was sure nice of him...
Somehow, this never occurred to me. But I guess it happens. Or your UberEats driver gets in an accident... or has a car breakdown... or whatever. I guess the good news is that if you're an UberEats driver who gets in an accident you have something to eat while you wait for the tow truck.

• Minnie! Disney put Minnie Mouse in a pantsuit, and people are losing their fucking minds. And it's like... it's a cartoon character. Don't stress. My problem isn't that Minnie Mouse is in a pantsuit... it's that she's in a butt-ugly pantsuit. THIS is the best they could come up with?!?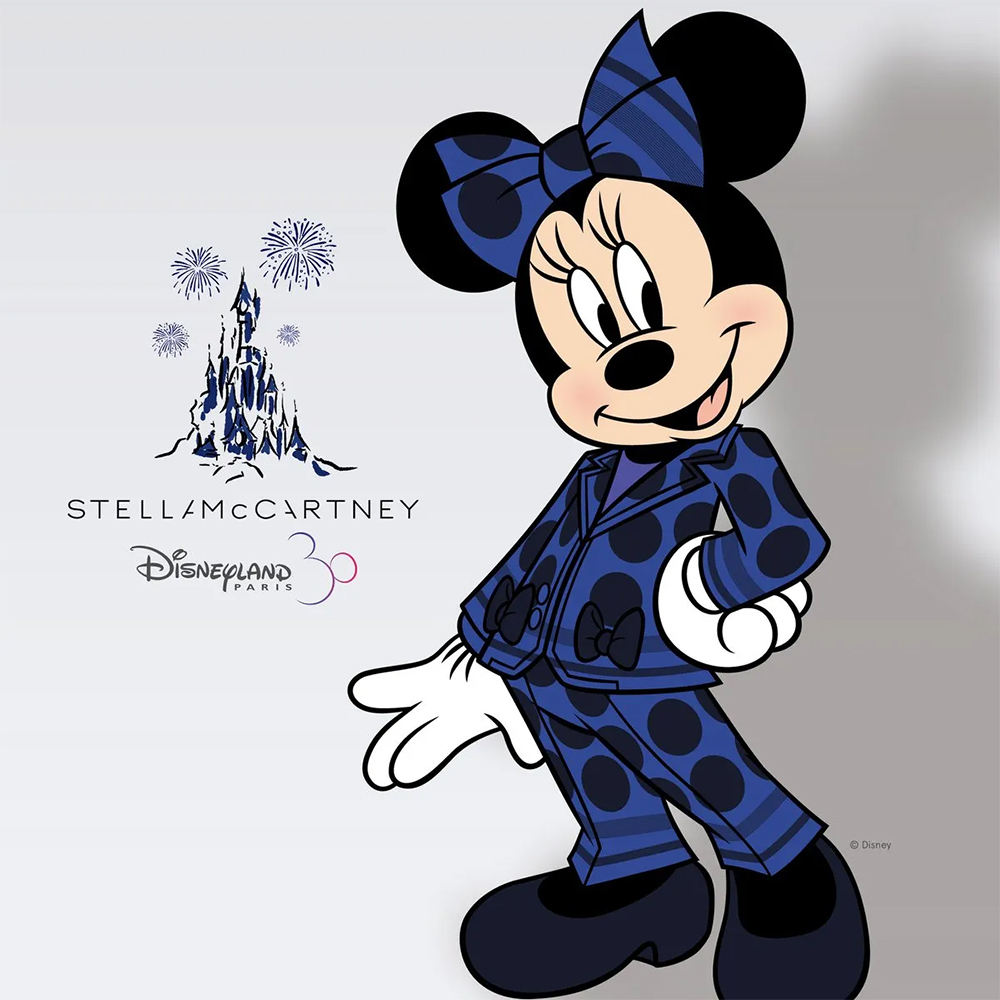 At the very least they could have kept her signature red, white, and yellow colors!

• Star Dreck! I'm desperate for new Star Trek ahead of the new season of Picard, so I thought I'd give Star Trek: Discovery yet another try. God what a shitty TV show. It's inconceivable that something so incredible in Season 01, just keeps getting worse and worse. Season 02 was bearable, but Season 03 was terrible, and holy shit... I didn't think that Season 04 could possibly be worse... and yet here we are. It's all talking and endless, endless whining about absolutely everything. WHO GIVES A FUCK?!? It is a complete waste of Sonequa Martin-Green, Doug Jones, Ronnie Rowe, and the rest. Star Trek is all about balancing the emotional core with excitement and adventure. Sitting around the bridge talking about your feelings to solve problems is boring as fuck and watching it is tantamount to torture. Oh well. I've decided to watch Picard Season 01 again instead. It didn't stick the landing, but boy did it have some good Star Trek along the way.

• Ink! One of my most favorite TikTok creators is "Sad Papi," a chef who has been creating cooking videos for a while now. Even when he cooks meat dishes, he's given me ideas for cooking that have been great. He posted this video recently that wasn't quite cooking-related, and it may one of my favorites (here's a link in case TikTok is being a dick)...
Can you imagine being this good-looking, but still having to field shitty comments like this? Insanity. Fortunately he had the perfect response.

• MACGRUBER! I have been dying to see a MacGruber sequel ever since the first movie in 2010. It was bizarre, hilarious, and entertaining in a way I didn't really expect. Fast forward twelve years and Peacock gave us a MacGruber limited series. That lead to Will Forte going full-circle and returning to the character he originated on Saturday Night Live...
It's amazing to me that Kristen Wiig and Ryan Phillippe are back as well. Both have had non-stop work this entire time... but maybe working with Will Forte on another MacGruber project was just too much fin to resist? I hope they feel the same way about returning for a second season of the show!

Enjoy what's left of your Sunday, party people.
Posted on December 14th, 2021

If you're a Disney Parks fan, the video posted below is fascinating (AND HAS A TWIST!).
I've been to Disneyland and Walt Disney World a disproportionate amount of times because my work took me there quite a lot (for six years I was at both parks at least once a year... usually two or three). Ultimately, I think the whole "FastPass/FastPass+/MaxPass" thing makes the parks worse for most people. But, as somebody who was put up at the park hotels (and got all the perks that this entails) and who learned very quickly how to game the system, it worked out great for me.
Ultimately it all comes down to money. If you spend a lot of money, you can pay to game the system. But if you can't afford to pay extra to stay at pricey Disney hotels and pay for access, you're basically screwed. And Disney is fine with that... so long as attendance keeps rising.
A vacation to any Disney Park for a family of four is bank-breaking. The fact that a family could save for years to be able to afford to go... only to have a miserable time because they can't afford to pay extra so they aren't spending most of their time in a line... is heartbreaking.
But boy is the science behind what Disney does interesting. This video is an hour and forty minutes. I did not notice the time fly by because I'm a math and Disney whore like that...
In some ways, I'm not opposed to the idea of charging more for a better experience. Maybe you save your money for three years instead of two years to get a better vacation. But in more ways, this is abhorrent. A vacation to Disney parks is already hugely expensive. Making it even *more* expensive rewards wealthy people by having them give more of what they already have in abundance... but punishes people who have to struggle to take the family to begin with.
Life is already starkly divided by wealth, and taking away an affordable vacation to Disneyland just makes things so much worse. But what else is there when more and more people want to vacation there?
The solutions they've tried haven't been working.
The answer would seem to be limiting tickets for entry. But they don't want to deal with the outrage of people showing up and tickets being sold out. They also don't want to miss out on that money. But they should really go with "Advance Purchase Only" and just tell people that IF there are any tickets left over, you can buy them at the gate. Otherwise they are just turning off people from a return visit because they don't want to spend a ton of money and not get to do anything due to overcrowding. I sure have no desire to go back any time soon.
They need to build another Disney Park in Texas or something.
Posted on September 1st, 2021

Okay. I know I am repeating myself from yesterday, but...
Today all five episodes of Dug Days, the mini-series of mini episodes that are a direct sequel to the brilliant Disney/Pixar movie Up! have been released on Disney+.
Needless to say, every last second of the episodes is just phenomenal.
Which makes it all the sadder that Ed Asner has passed, because his appearance as Carl Fredrickson in Dug Days is everything you could hope for...
If I didn't have Disney+ and there was nothing else I wanted to see on the streaming channel, I would still subscribe just to be able to watch this.
Absolute must-see TV.
Posted on August 31st, 2021

Ed Asner passed away.
Best known for playing Lou Grant in The Mary Tyler Moore Show and the more serious spin-off Lou Grant, Mr. Asner was a versatile actor who popped up in a lot of places. But regardless of where he ended up, he was a perfect fit.
Take, for example, his voice role as the villainous Granny Goodness in Justice League Unlimited. It was always a fun time to guess all the guest actors that popped up in the animated DC shows back in the day, but I never managed to figure out who Granny was. So I looked it up. And there was Ed Asner!
But there is one role that will always be my Ed Asner favorite. Surprisingly, it's not playing Santa in Elf (though he was sublime in that). Nor was it as Wilson White in Studio 60 on the Sunset Strip (though he was brilliant in that) Nope... it's Carl Fredricksen in the Pixar film Up...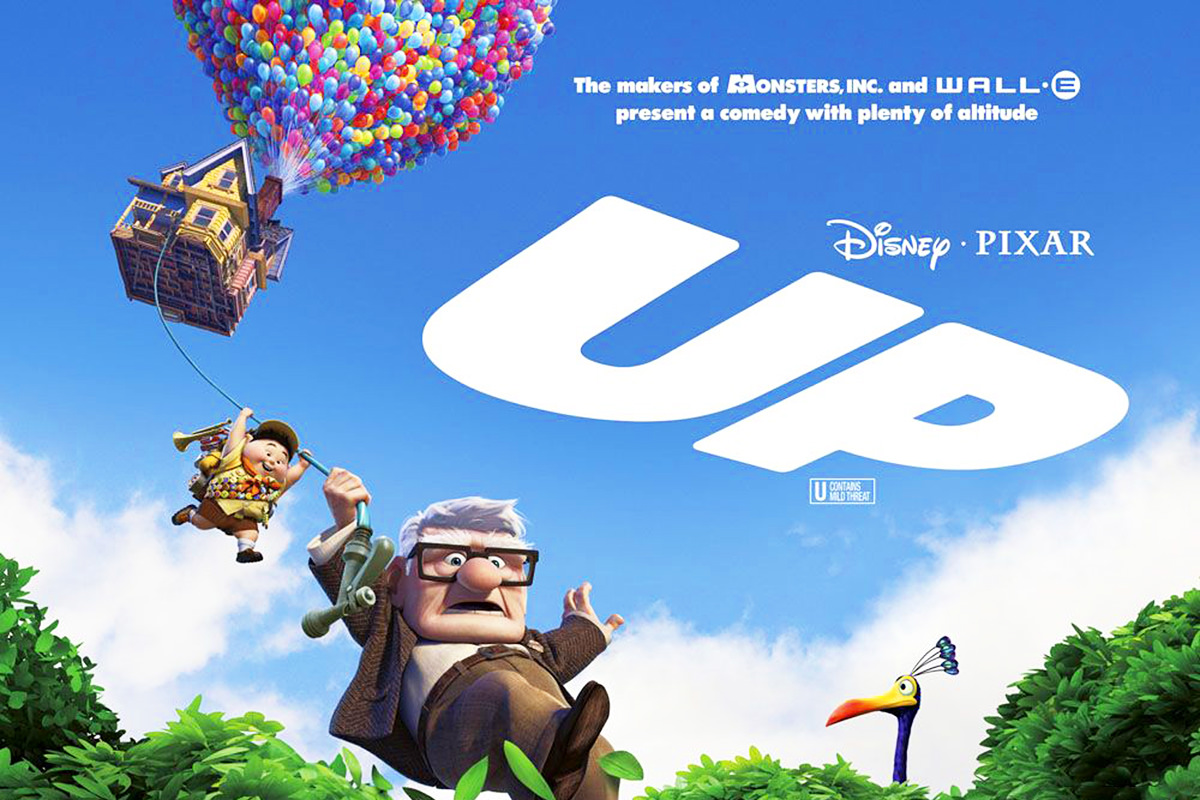 A massive testament to flawless voice casting, Ed Asner's heartwarming performance as his animated character was everything you could hope for...
Tonight I rewatched the film and was once again struck with how utterly magical it is. Every moment... from the most soul-crushing to the most uplifting... was meticulously crafted and brought to life by Ed Asner's incredible talent.
Lucky for us all, Ed Asner returned to Carl Fredrickson once again in a series of Dug Days shorts for Disney+ which debut... tomorrow!
I can't wait. Rest in Peace, Mr. Asner.
Posted on July 21st, 2021

No time to blog... Disney+ has finally dropped the first season of Behind the Attraction which goes into the history and behind the scenes of their most famous rides. The initial episodes are for Jungle Cruise, Haunted Mansion, Star Tours, Twilight Zone Tower of Terror, and Space Mountain. I will be binging them all, because this is the kind of stuff I live for...
UPDATE: Finished! Absolutely fantastic! In-depth but not to the point of being obsessive or boring. Entertaining and smart (Paget Brewster's narration is perfect!). Even if you're just a casual fan of the parks, it's worth a look. I've been waiting for this since it was announced, and it does not disappoint!
In the last episode they ask the question "If you were on your last trip to a Disney park... and were riding your last Disney attraction ever... which would you ride?" That is really tough for me. Ultimately I think I would pick "Pirates of the Caribbean" at Disneyland. I was going to go with "Expedition Everest" because it's just so well done... but the nostalgia of Pirates is tough to overcome...
If I ever go back to China and Shanghai again, riding their version of Pirates is a top priority because everybody I know that has ridden it says it's a pretty nice upgrade.
But... nostalgia...
Posted on June 20th, 2021

I'm back from my quick trip over the mountains, so you know what that means... an all new Bullet Sunday starts... now...

• Happy Father's Day! Here's your Sunday Morning Happy. Watch until the end...
And happy Father's Day to the lucky dad of this adorable baby!

• Blame it on the Rain! Hope your Sunday weather is better than what these poor Guinnea pigs got...
Yeah... there's yet another TikTok rabbit hole I fell down.

• Picard! The first season of Picard wasn't stellar, but good enough that I enjoyed it (despite not being a Next Generation fan). The second season, however? I am very interested in seeing what they do with it, especially since Guinan is returning...
Fascinating to see an 80-year-old Patrick Stewart playing a 98-year-old Picard. Even more fascinating? That an 80-year-old Patrick Stewart would want to. But, thankfully for whatever reason, he does.

• Luca! The sad thing about our pandemic world is that movies get sent to streaming services, which somehow makes them seem "less than" the big movie releases of years past. Like a cheap "straight-to-video" film or something. Take Luca, for example, the latest Pixar film. It is incredible... easily on-par with any other Pixar movie ever made. It's the adorable story about young sea monsters who long for something more on the surface world in 1950's Italy. And it is stunning. It's set in a fictional town, but it easily recognized as a mix of the five fishing villages of Cinque Terre (which you can read about here). And the voice cast has some real surprises that I won't spoil here. Love, love, loved this movie...
Even more amazing? Thanks to the COVID-19 pandemic, this entire film was made from home! Highest possible recommednation. If you have Disney+, it's a no-brain to add to your watch list.

• Citizencide! Holy. Shit. This woman is literally the worst. Her sublime ignorance, stupidity, and complete lack of empathy typifies the horrors of so many of our elected government officials. Unbelievable, yet entirely believable. Even expected...
You can label my political disdain all you want, but this is what has be convinced that our government is actively trying to kill us. And we're voting for them to do it.

• "Today in Christian Love..." And people wonder why Pride Month is important...

• Snap Me! Ending on an LOL-worthy YouTube video seems like the way to go this Bullet Sunday...
THANOS WAS RIGHT!

=sigh= I suppose I really should clean up my house a bit since I was gone all weekend and have to go to work in the morning.
Tags:
Bullet Sunday
,
Disney
,
Disney+
,
Dumbassery
,
Government
,
LGBTQ
,
Marvel Studios
,
Movies
,
Pixar
,
Pride Month
,
Star Trek
,
Stupidity
,
Television
,
TikTok
,
YouTube
Categories:
Bullet Sunday 2021
,
Movies 2021
,
News – Politics 2021
,
Television 2021
—
Click To It:
Permalink
—
0 Comments: Click To Add Yours!
Posted on May 14th, 2021

This October Walt Disney World will celebrate its 50th anniversary. I know this because I saw an article about it after I woke up this morning. I almost feel obligated to go since I was there for their 25th anniversary. Back in the late Fall of 1997 I was in Orlando for training. My mom asked if she could tag along and so she went too. It was our first time traveling together by ourselves... but wouldn't be our last. Not by a longshot.
I had training for two days. While I was in class, mom would sit by the pool at the Buena Vista Palace and read a book. On the third day we moved to Disney's Wilderness Lodge for the remainder of the week. At the time there were only three parks... Magic Kingdom, EPCOT, and Disney MGM Studios (eventualy named "Disney Studios"). Animal Kingdom wouldn't open for another year yet. I had been to Disney World once before, but mom never had, so it was a lot of fun.
The iconic symbol of the entire 25th anniversary celebration was turning Cinderella Castle into a massive, heinous, pink birthday cake (NOTE: All these photos are old scans from a cheap APS camera, so they don't look great... sorry)...

This was supposed to be an APS "tall print" but got printed regular,
so it's chopped off... my mom is still there though!
You could see the ugly thing from afar...
Disney's Wilderness Lodge is my favorite of all the on-property resorts. It's pretty much an attraction unto itself. There was all kinds of things to see and do... including renting tiny little speedboats. Despite being in the Navy, mom was afraid of water since nearly drowning as a kid. Even so, she was a trooper and had a great time as we went buzzing around Bay Lake...
It's definitely the best vantage point to look back at the Wilderness Lodge...
Interesting to note that DisneyQuest... a kind of advanced arcade... was being built at the time I was there, though it wouldn't open until the following Summer. It would close in 2016 once Downtown Disney was transformed into Disney Springs..
The following week was spent driving over to Kennedy Space Center... then onward to Disney's Vero Beach Resort for a couple nights... then driving down the coast to Ft. Lauderdale and Miami... then finishing our trip in Key West...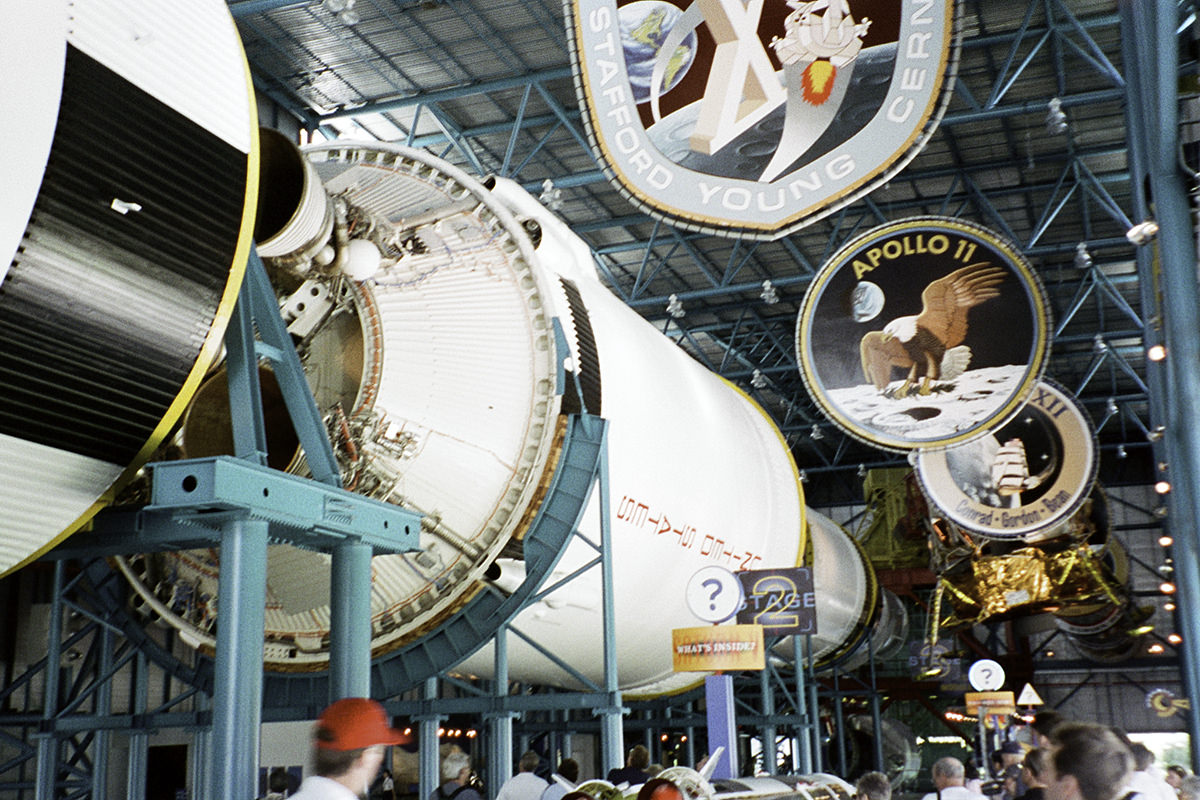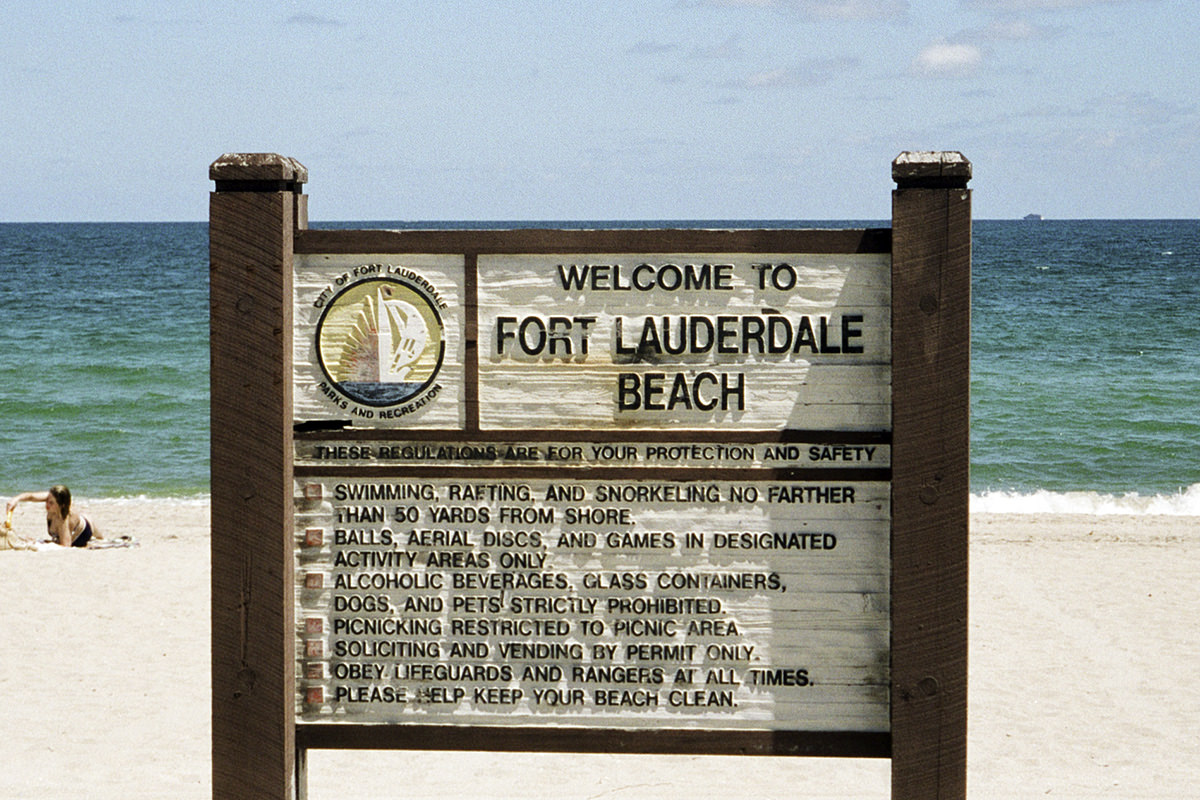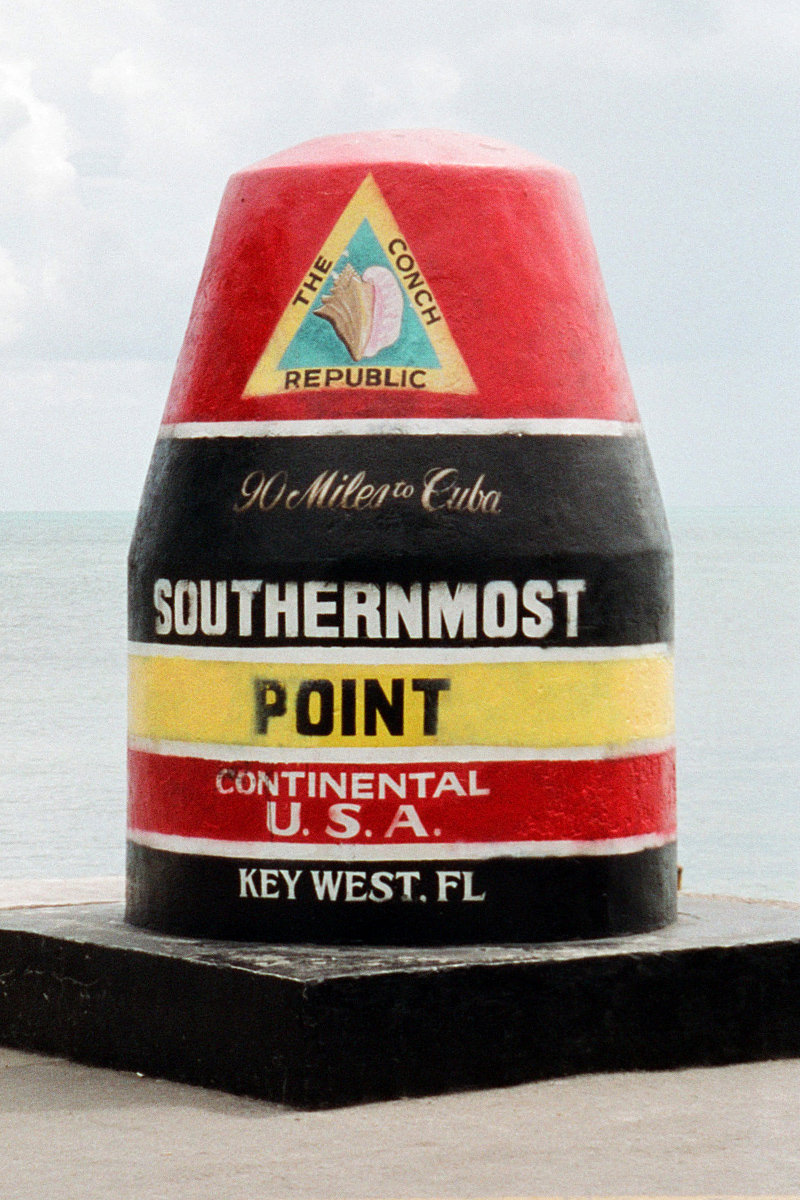 Sooooo... yeah... that was 1997, 24-some-odd frickin' years ago when I was young, handsome, and had the world at my feet. Not like now where I'm old, grizzled, and have been buried by the weight of the world.
I do have a much better camera now, however, so there's that.