Posted on October 10th, 2021

Fall days are here, but it's still Summer Vacation at Blogography... because an all new Bullet Sunday starts... now...

• Bags! Washington State is one of those bizarre states that wants to do a good thing... but often ends up doing it badly. Take for example the "Single Use Plastic Bag Ban" that recently went into effect. The idea is to make people bring reusable cloth totes to the store in order to keep plastic bags out of landfills. But... holy shit. Those bags were never single-use to me. I use them to carry stuff all the time (like my lunch) and they're also the garbage bag I use in my kitchen and bathrooms. Stores will still have plastic bags available for a mandatory 8¢ each, but Washington State requires them to be thicker plastic so they're tougher. And I'm like... okay... 8¢ is still the cheapest garbage bag I can buy... and now they are going to be five times thicker, so it's actually one of the best frickin' garbage bags you can get. EXCEPT NOW THERE'S FIVE TIMES MORE PLASTIC GOING INTO THE LANDFILL!! Lots of people use them as trash bags, so even if a bunch of people switch to cloth totes, people will either be buying more plastic trash bags or using the thicker bags, meaning that we might actually have more plastic in the landfills. Does anybody think about this shit before passing these laws? ANYBODY?!??

• Finale! Not sure how to feel about the finale of Ted Lasso. In many ways, it was disappointing. There were zero surprises, if you've been paying attention. But I didn't hate it. The entire purpose of the second season was to lead up to the endgame of the third season, which was designed to be the last. It seems entirely likely that it will continue past that... there's just too much to lose... but Bill Lawrence says the three-season story arc will remain regardless...
He also says that Doctor Fieldstone and Trent Crimm will be back, so there's that. And so... until next year, I guess.

• Make Mine Marvel! And so now there's a Kathryn Hahn spin-off with Agatha Harkness from WandaVision. Add to this the rumor that some Netflix Marvel shows are headed to Disney+ as well (Jessica Jones? Daredevil?), and the future is looking very good for Marvel Studios fans... with Hawkeye, Ms. Marvel, Moon Knight, She-Hulk, Secret Invasion, Ironheart, Armor Wars, Wakanda Series, and an Echo Series, already announced...
And heaven only knows how many are being roughed out that we don't even know! I'm guessing that the Marvel stuff is the most popular part of Disney+, so increasing the number of new shows is a no-brainer.

• Kenan! The new cast lineup for Saturday Night Live seems solid. But the killer app of the show is Kenan Thompson. He's the most memorable part of every skit he appears in, but it's only due to how he plays it... not necessarily the material they give him. In Billionaire Star Trek he had a bit part as an Amazon delivery guy and Kenan is all I remember of it. The meeting with the school board sketch was instantly forgettable... except for Kenan. Everything EXCEPT for Kenan in the funeral skit evaporated minutes after I saw it. This is most decidedly not a great way to start the season. They had months to prepare for the first show, and nothing sticks in my head except how Kenan managed to make the most of what he had to work with? I dunno. SNL has a problem that's not an easy fix. Hopefully everything will gel and get dialed in before Jason Sudeikis shows up, because that show is something I am really, really looking forward to.

• Weekend! How my weekend started...
VS. how its going...
So pretty darn delicious, I'd say!

• Retired! Good riddance you crusty old homophobic, racist, misogynistic bigot. I've got a bottle of champagne chilling in the refrigerator for the day you depart this earthly plane. Don't keep me waiting...
This asshole may be retiring now, but his brain retired decades ago.

• Inside! God. Could Intel reek any worse of desperation? This ad is fucking embarrassing. And the "random strangers" they pulled in are ridiculous. Like Apple fans are completely unaware that other products exist. I mean... holy shit... is Intel SO worried that people are leaning away from their chips that they have to be all pathetic like this? Sad. Just sad...
Somebody would have to be legit brain-dead to think that this reflects any semblance of reality.

Everybody remember to drink responsibly...
Posted on October 6th, 2021

I watched the last episode of 60 Minutes about the Facebook whistleblower because I was expecting some serious dirt. Some people were saying that the Facebook outage was intentional so that people on Facebook wouldn't be discussing the 60 minutes interview, so it must be juicy, right?
Turns out that it was not.
It was the opposite of juicy. Which, according to the listed antonyms of the word, means it was dull, bland, juiceless, moral, withered, sere, desiccated, boring, dehydrated, unfavorable, shriveled, unexciting, disadvantageous, clean, unsexy, uninteresting, and dry.
The story was all those things because all the allegations were just so fucking obvious. Facebook puts profits above its users? ZOMFG! I may die of un-shock.
Facebook is a piece of shit company. They put users like me in Facebook jail for the stupidest crap so they can say "SEE! WE ARE DOING SOMETHING!"... yet some people can say whatever the fuck they want, and spouting COVID misinformation (which is LITERALLY KILLING PEOPLE) is perfectly okay. I can't joke "all men are pigs" when I am, in fact, a man and am clearly joking... THAT will get deleted... yet a man can threaten to beat up a woman and there are ZERO consequences on Facebook, even if you report it.
So, yeah. What a waste of my fucking time. If I didn't have so many people important to me which I only have contact with on Facebook, I'd have ditched them long ago.
What was not a waste of my time was the the story after the whistleblower non-story about Tony Bennet preparing for his final concerts amidst him having alzheimers. It was absolutely fascinating. And heartbreaking. Especially if you've had to go through it with somebody you care about.
Cannot possibly recommend watching this highly enough. Worth your valuable time...
The reaction by Lady Gaga at the end when Tony knows her name... it's like... all the feels. I've been there. And you feel exactly like that. And when it happens less and less, you are hit by it harder and harder. I still remember the last time my mom remember who I am, even as I am forgetting all the less happy times around it.
But that's how it works, right? That's how we cope? Cling to the good things and let go of the bad?
It's how I cope, anyway.
Posted on October 3rd, 2021

Everybody do the hokey-pokey and turn yourselves around... because an all new Bullet Sunday starts... now...

• Lasso Unwound! The fact that the writers of Ted Lasso are taking a beloved character from the first season and turning them into a literal villain is an interesting turn. The penultimate episode that played out on Friday makes this fairly irrevocable, and there's no real way of getting out of it. Couple that with the fact that Dr. Fieldstone is leaving the show (God please don't let it be permanently!) and I am very interested in seeing how next week's finale is going to play out...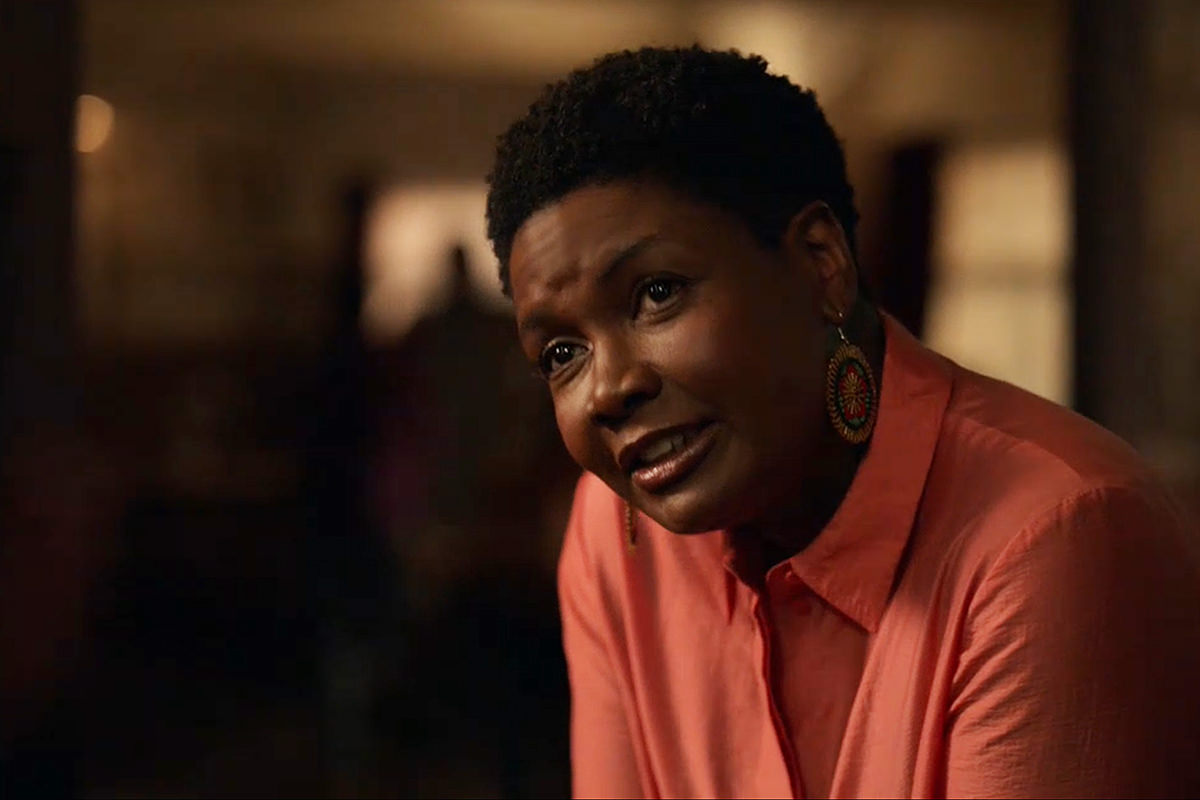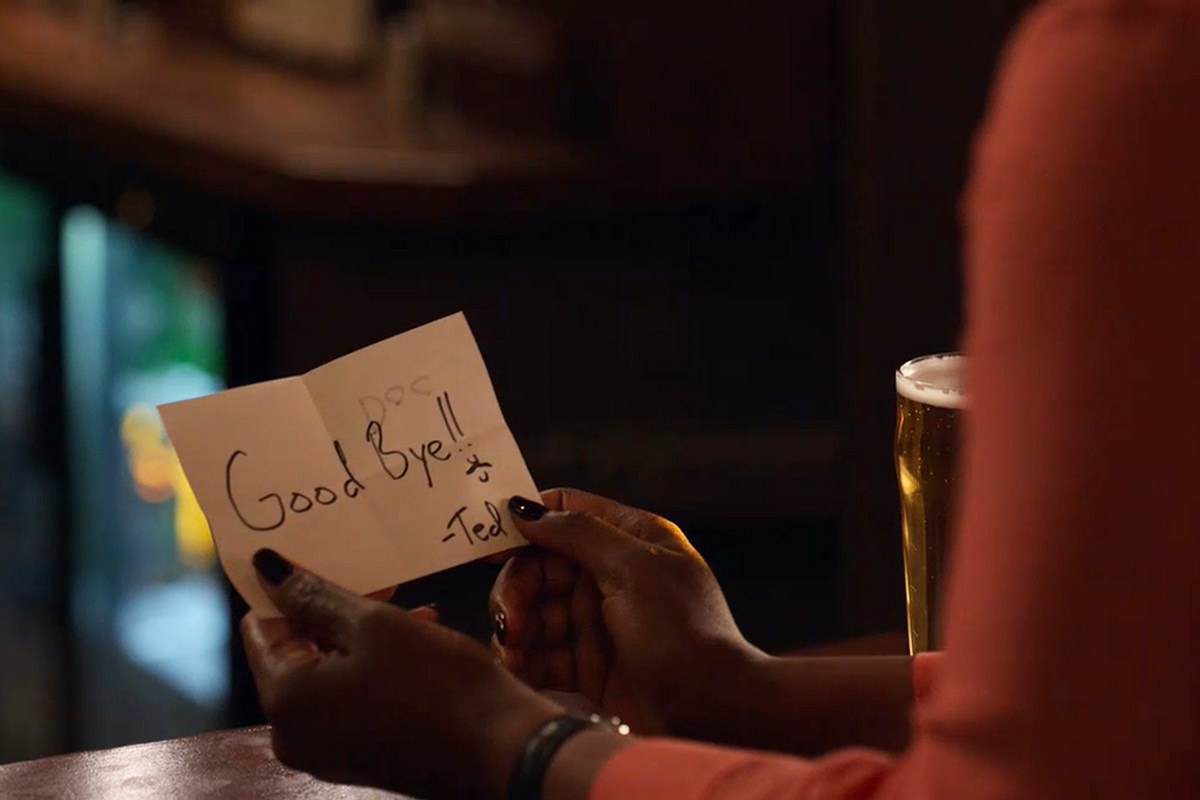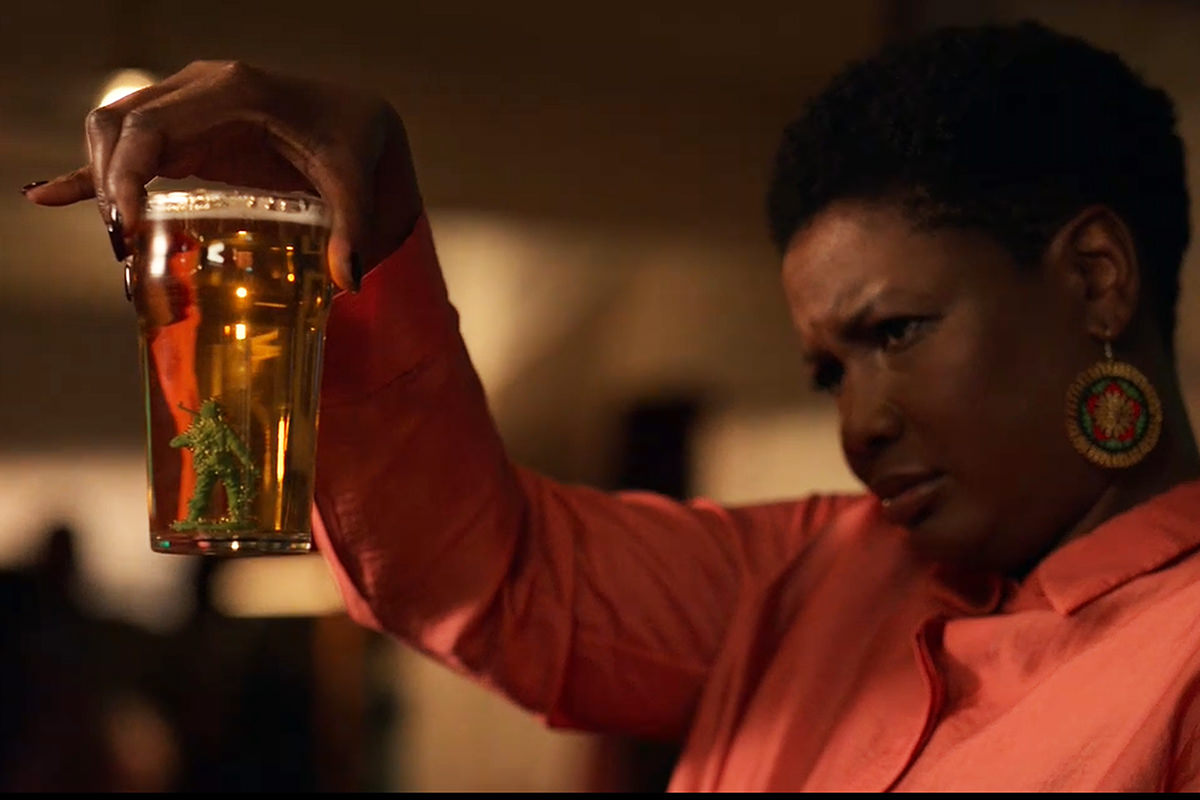 Before all the awards and accolades, it was said that Ted Lasso was going to be a trilogy of seasons. But now that Apple has a very, very good reason to keep the show running, I am fairly certain that a fourth season is highly likely. But whether or not that will include Jason Sudeikis as Ted remains to be seen.

• NO CRYING! I wish I knew whom to credit this photo to, because it is absolutely epic. Easily one of the best Halloween costumes I've ever seen...
Adorable. Adorable. Adorable.

• Poorly Animated! As a massively huge fan of Reza Farazmand's comic strip Poorly Drawn Lines (which he graciously contributed to Thrice Fiction)), I was happy to hear that it was becoming an animated series. And now it's here...
You can watch it on FX and stream it on Hulu right here.

• Trash TV! Paramount+ is fucking garbage. Can't play the content I'm paying for, and their tech support doesn't give a shit. Tells you to jump through hoops that never work. Has you disable stuff that no other streaming service requires. Then blames you or your hardware when none of their "suggestions" work. When will these fucking dumbasses learn that whenever they treat their customers like shit, it just encourages them to find other ways of watching the content they want to see. I have many streaming services... and NOT ONE OF THEM fails consistently like Paramount+. Not Amazon Prime, not Netflix, not Philo, not YouTube TV, not Hulu, not Apple TV+, not Peacock, not HBO Max, not Sundance, not Discovery+, not Hallmark Now, not Disney+, not Showtime... NONE of them fail like piece of shit Paramount+. And yet it's MY fault. Right. Okay. Cool. Well, at least I'm not alone...
If it weren't for the new Star Trek shows, I wouldn't give a fuck about Paramount+... the only show I watch on CBS is Magnum PI, and I always buy that off of iTunes so I can watch the episodes multiple times.

• PASSWORD?! This bullshit right here...
It is so fucking infuriating how sites set their requirements. Most of the things which they claim protect your security actually do exactly the opposite. Making passwords impossible to remember. Making passwords expire. All kinds of idiotic shit which keeps you from getting where you need to go. And password managers only scratch the surface, because sometimes it's the SITE that's fucked up. I've had many a site tell me that I have my password wrong EVEN THOUGH IT'S SAVED IN A MANAGER, and then when I have to reset it, I'm told that I can't use my previous password? Fuck you.

• NEWSFLASH: Photographer, social media star Matt Mathews: Opossum taken by the state was his 'baby'. Animals are not seen as living creatures by our laws. They are seen as disposable assets unworthy of consideration. And usually it comes down to some stupid-ass bullshit about "God providing animals for man's use..." (or abuse, as the case may be). But if you took ten minutes to actually read the Bible, you'd find that it dictates that animals are indeed worthy of kindness and care. God rejoices in ALL that he created. How in the hell do you think that this somehow excludes animals? This is just more of the typical "pick-and-choose theology" that plagues us. And our government.

• HA! Apples response to the EU wanting to dictate a USB-C standard for all devices is a laugh riot: "We remain concerned that strict regulation mandating just one type of connector stifles innovation rather than encouraging it, which in turn will harm consumers in Europe and around the world." What a load of horse shit. They moved to USB-C for their laptops and iPads without any problem. Why the fuck is the iPhone any different? Oh... that's conveniently left out of the statement.

That's what it's all about...
Tags:
Apple
,
Bullet Sunday
,
Bullshit
,
Halloween
,
Movies
,
Ted Lasso
,
Television
,
The Internets
Categories:
Apple Stuff 2021
,
Bullet Sunday 2021
,
Internets 2021
,
Movies 2021
,
Television 2021
—
Click To It:
Permalink
—
2 Comments: Click To Add Yours!
Posted on September 26th, 2021

I may have finally turned the heat on and bought some Swiss Miss hot chocolate mix, but it's still toasty here at Blogography... because an all new Bullet Sunday starts... now...

• Dream! Oh yay. It looks like The Sandman is going to be very faithful to the comic!
The people putting this show together actually understand that what made such a good story doesn't need to be changed or "improved" or shit on... the reason it was so popular as a comic book was because IT WAS ALREADY GOOD!

• SOURCE! MATERIAL! On the other hand... Everything I feared about the AppleTV+ Foundation series is coming to pass. Boring as fuck. They are dragging shit out just to keep the same actors in the story for a while because if they followed THE ORIGINAL BOOKS (which is what we all want to see) it would leave the initial characters in the dust after 15 minutes. I mean... who gives a fuck about roast peacock and all this other stupid shit?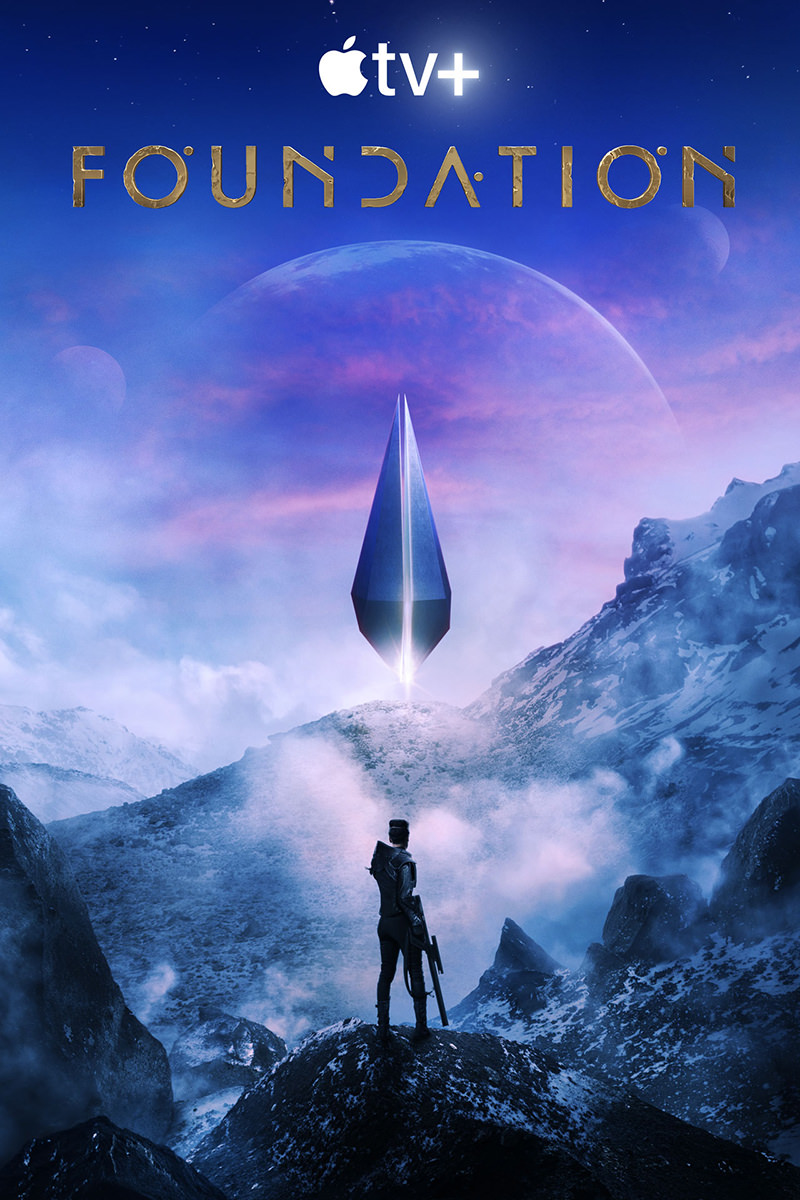 What they should have done was followed the original trilogy as it was written and hire a bunch of guest stars to make small appearances throughout the series. But NOPE! Boring as fuck it is. At least they spent money on an effeccts budget... the show looks beautiful.

• This just in from the No Fucking Shit Department... The Discredited GOP Election Review In Arizona's Largest County Also Finds Biden Won I simply don't understand how people can honestly continue to believe that the election was "stolen" when it keeps getting proven over and over and over again that it wasn't. I keep waiting for the "My Pillow" idiot to put up or shut up with all his claims of election fraud, but the evidence never materializes.

• Joe! There's a new show on Peacock (NBC) called Ordinary Joe. It's an okay show... nothing revolutionary. But what entertains me are the REVIEWS. a good chunk of people are completely baffled by the three timelines concept and I find that hilarious. THEY LITERALLY BROADCAST WHICH TIMELINE YOU'RE IN WITH EVERY SCENE! In the "NURSE" timeline, Joe wears glasses AND THEY PUT THE COLOR GREEN EVERYWHERE! Green lighting. Green props. Green clothing. — In the "ROCK STAR" timeline, Joe has a beard AND THEY PUT THE COLOR RED EVERYWHERE! Red lighting. Red props. Red clothing. — In the "POLICE OFFICER" timeline, Joe is clean-shaven and glasses-free AND THEY PUT THE COLOR BLUE EVERYWHERE! Blue lighting. Blue props. Blue clothing...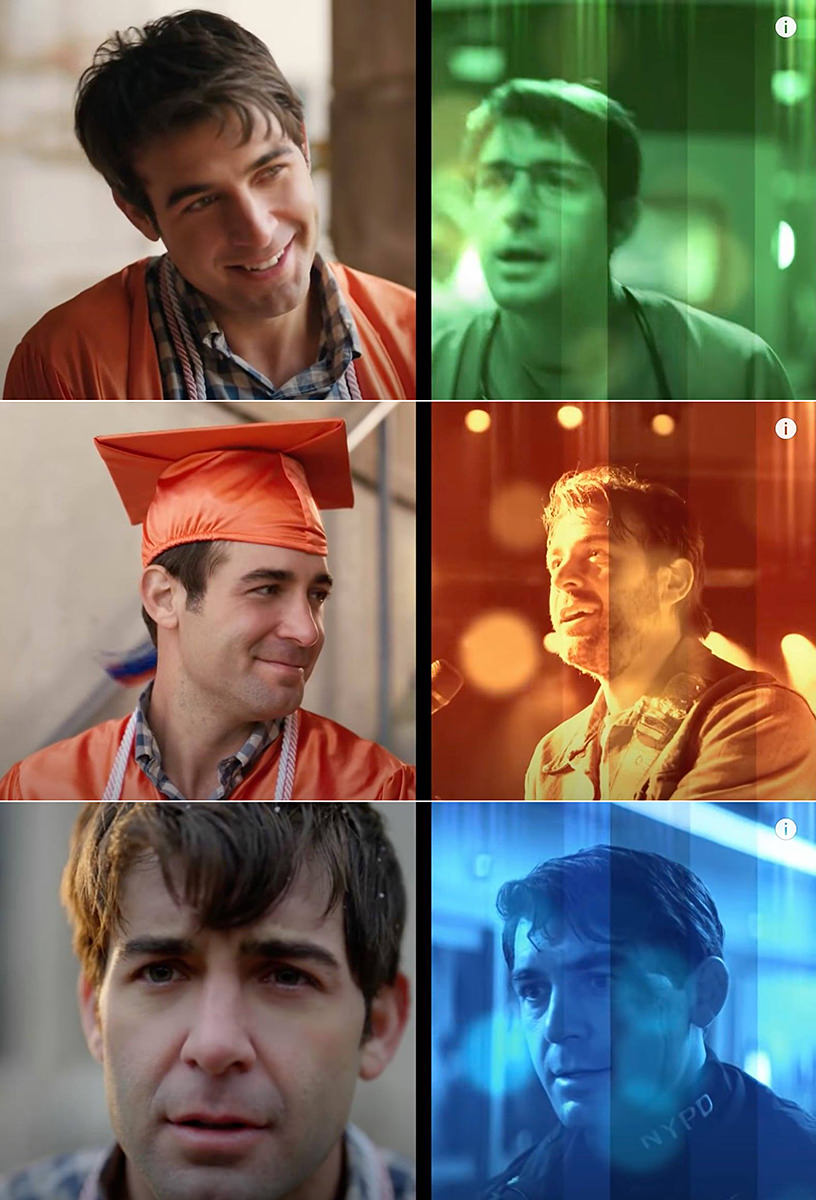 How can you not understand which timeline you're in when they literally hold your hand through the entire episode?!? I mean... I learned a long time ago to not underestimate the intelligence of the average human, but this is next level. There are genuine criticisms that can be made about this show, but it being "confusing?" I don't get it.

• I'm No Superman! I am rewatching all the episodes of Scrubs because I do that every couple of years. Every time I start, I remember back to when I first watched it. I liked it from the start. Then loved it completely on the third episode when Erasure started playing. It's no accident that Bill Lawrence wrote for both Scrubs and Ted Lasso. Excellent television is what he's about...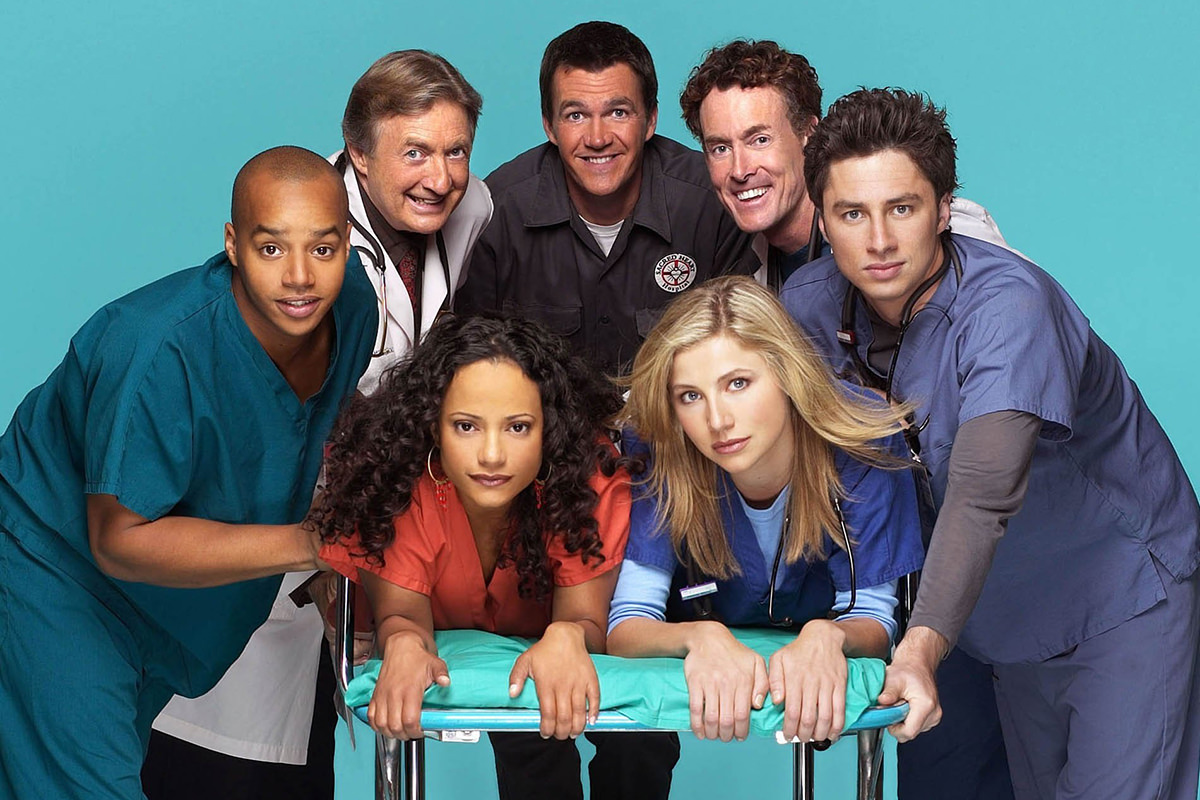 I will say, however, that the one thing that sticks out SO badly to me when it comes to Scrubs is the passive misogyny that seems baked-in to the show. Dr. Cox constantly referring to JD by girl names and such. On one hand it feels like political correctness can go too far and people latch onto it way too aggressively now-a-days. But, on the other hand (especially in cases like this), I'm glad things are changing. Because unrelentingly implying that girls are less than boys isn't all that funny. Seeing how often it happens in Scrubs really makes me feel for young girls... and women even... that they have this being drummed into them so often that they may actually believe it. But even worse? The boys and men having this drummed into them so they believe it. Absolute trash.

• Apple Be Apple! It is categorically stupid that Apple hasn't moved the iPhone to USB-C like everything else they make (well, not Apple Watch for obvious reasons... though it would be nice if the MagSafe charging puck had ISB-C instead of USB-A, which you can't find on any current Apple computer). Maybe we'll have the EU to thank for Apple finally getting off their dumb asses and letting us have ONE charger standard.

• Experience! My day yesterday summed up completely...
HULU: "Which ad experience do you prefer?"
ME (screaming at the screen): "DO YOU HONESTLY THINK THAT I GIVE A FLYING FUCK ABOUT WHICH SHITTY AD YOU'RE GOING TO INTERRUPT MY SHOW WITH?!? WHO AT YOUR COMPANY THINKS THAT PROLONGING THE FUCKING 'AD EXPERIENCE' BY MAKING ME FIND THE STUPID-ASS REMOTE CONTROL SO I CAN CLICK ON 'McDONALD'S FRIES' INSTEAD OF 'EGG McMUFFIN" IS IN ANY WAY A SERVICE TO YOUR CUSTOMERS? WHOMEVER IT IS, FUCKING FIRE THEIR MORONIC ASSES FOR BEING SO GODDAM STUPID THAT THEY WOULD EVEN COME UP WITH THIS IDIOTIC SHIT!!!"
(sorry, Hulu, I'm just salty that I can't afford the ad-free version)
(not sorry, McDonald's, for your signing off on this fucking bullshit)

And now back to my hot cocoa, already in progress.
Tags:
Apple
,
Apple TV+
,
Bullet Sunday
,
Dumbassery
,
Elections
,
Idiocy
,
iPhone
,
Netflix
,
Presidential Election
,
Sci-Fi
,
Television
Categories:
Apple Stuff 2021
,
Bullet Sunday 2021
,
Television 2021
—
Click To It:
Permalink
—
3 Comments: Click To Add Yours!
Posted on September 22nd, 2021

Okay... Hacks is funny and Jean Smart is amazing. But the writing is supposed to be better than Ted Lasso? Seriously? Hacks wins the Emmy for writing over Ted? This is impossible to comprehend. Ted Lasso is so tightly-written that there are no wasted minutes. Every second is building to something. I did not get that feeling from Hacks at all. You could miss an episode... you could miss multiple episodes... you could miss all the episodes between the first and last... and not miss a thing. Good writing? Sure. But when it comes to a series of episodes, it takes great writing to do what Ted does.
Oh well.
Not the first time that the most worthy nominee loses an Emmy. Which is why I find them irrelevant and don't watch them.
Don't even get me started about The Crown winning everything over Lovecraft Country.
#EmmysSoWhite.
Posted on September 19th, 2021

They may be more than meets the eye, but Transformers ain't got nothing on this blog... because an all new Bullet Sunday starts... now...

• Classic? Still really, really pissed at the Coca-Cola Company for fucking up Coke Zero. It tastes like such horrendous shit that I am still not used to it... and likely never will be. The only caffeinated beverage I liked, and it's just... gone.

• GAH! Taylor Swift has been re-recording her music due to legal ownership issues with her back-catalog. Her vocals are as good as ever, but the new music is awful. Wildest Dreams, one of my favorites, was just re-recorded and they trashed the music on it. It used to be so open, bright, uplifting, and soaring... now it's flat, boring, and dour. Almost depressing...
There's this throbbing bass line just fuzzing over everything and it's truly terrible. I fully support Ms. Swift taking back ownership of her work, but not like this. Not like this. Ugh.

• Safe & Effective! The Pfizer vaccine is apparently far less effective than Moderna over time... and yet they only authorized the Pfizer booster for people 65 years and older or people at high risk? What the fuck kind of nonsense is this? If it's an issue of them not having enough vaccine for people who are unvaccinated, then yeah... I can wait. But the number of people getting vaccinated right now has to be fairly low given how many people are refusing to protect themselves and others, so what the hell?

• Whitney! They are remaking The Bodyguard? Yeah. Good luck with that. On top of having to replace the irreplaceable, you run the very real risk of trampling over a sacred ground you don't want to be stepping...
I dunno. Maybe the stars will align and they can find a cast that works and find a way of avoiding the disrespect that comes from a wound still fresh... but I won't want to watch it for a very long time. If ever.

• Beard! Yet another fantastic flawless episode of Ted Lasso... this one focusing almost entirely on Coach Beard (with a little more Mae, Baz, Phil, and Jeremy thrown in)...
I sure hope that a few of the other characters that haven't been featured much get at least some character development. They could almost film an entirely new series focusing on the lives of everybody outside of the football club and it's probably going to be great just from the standpoint of adding to the greater narrative.

• Character! I have watched most all of the character breakdown videos from GQ. My favorite that I've seen is this one with Willem Dafoe...
He is a compelling guy, a phenomenally talented actor, and listen to him talking about his career is fascinating stuff.

• Money Shot! Okay... this is pretty incredible...
Now, of course, the answer to everything is just "CGI"... but in the days before CGI? This is what there was.

And that's a wrap for bullets one-day-delayed.
Posted on September 9th, 2021

The original Matrix movie... The Matrix... is one of the best sci-fi films ever made. It was mind-bogglingly good both thematically and visually. Everything about it is brilliant. And a lot of people think so, because The Matrix ended up being massively successful. So successful that there were back-to-back sequels filmed... The Matrix Reloaded and The Matrix Revolutions.
Both of which sucked ass.
Unfortunately The Wachowskis decided to go high-concept with the sequels to try to push them into something higher than a mere sci-fi-action-thriller. And they failed spectacularly. Every time I bring this up, people are telling me that the reason I think they failed was because I don't understand the films. I'm not saying that's impossible, but I've read more than my fair share of the philosophy they're hanging the stories on and still think it's a massive failure. And I can't quite seem to decide whether they dumbed it down so much as to make it be incomprehensibly stupid... or whether they tried to do something so over-the-top ridiculous that it ended up being incomprehensibly stupid. Regardless, you get scintillating conversations like "What do I need to do?" — "You KNOW what you have to do!" — "But how will I know?" — "You'll KNOW!" Painful.
All of this prelude is to say that I'm not overly-enthusiastic for a fourth The Matrix film.
The only way I could find myself enjoying it would be if they either ignored the two sequels completely... or they came up with a clever way of explaining why they were so bad and how their Jesus metaphor could miss the mark so completely.
And then today the trailer landed...
Now, after viewing this a half-dozen times, I'm intrigued.
It's almost like they've decided to skirt all the awful things that sunk the sequels by going meta on our asses. This would allow them to BOTH ignore the two sequels completely AND come up with a clever way of explaining why they were so bad... both at the same time!
Nice!
At least if I'm disappointed I won't have to risk COVID at a theater... the film will be available for streaming on HBO Max as well.
And then there's the new trailer for Picard...
Star Trek always heads to the past whenever they want an easy win. Here we go again. No sign of Whoopi tho?
And Strange New Worlds...
And last, but not least, the first Star Trek focusing on the aliens of the Trek universe...
Though Capt. Janeway is a notable exception... OR IS SHE?!? Time will tell.
Exciting stuff!
Posted on September 8th, 2021

Welp.
I was 36 years old when Steve left Blues Clues. It still hits hard. I *always* left Blues Clues on while I was working or studying... along with many other cartoons... because it created the calming, stress-free environment I needed to be productive.
And now Steve's back to illustrate why we all loved him so much...
Yeah... if you don't think that this put the biggest lump in my throat, you don't know me at all.
Posted on September 5th, 2021

September is here as the horrors of 2021 continue, but the horror is ongoing... because an all new Bullet Sunday starts... now...

• Breakage! Well this is ten tons of cool: Artist Walead Beshty Shipped Glass Boxes Inside FedEx Boxes to Produce Shattered Sculptures. Creative people making highly creative art like this makes me very happy.

• Date! I love discovering a great movie that I didn't even know existed! This time is was Date and Switch from 2014...
Yeah, it's a high-school rom-com... but it has a twist that I haven't seen before. And it has a really good heartfelt ending that's played beautifully by Nicholas Braun, and it caught me completely off guard. Recommended!

• Well-Made... Crap! The wheels on the lower rack of my Whirlpool dishwasher started falling off after two years. After four years, they had all fallen off. I got tired of having to pick up and set the rack in myself after a year, so I finally Googled how to repair the stupid thing just now. Turns out that this is SUCH A HUGE FUCKING PROBLEM that Google AUTO-COMPLETED THE SEARCH FOR ME! I typed "Whirlpool Dishwasher—" and it immediately popped up with "...wheels falling off." And so... $16 later at Amazon and I have "improved & upgraded" wheels on the way. Wheels with a STAINLESS STEEL core that won't snap off. How fucking pathetic is it that the manufacturer doesn't just include these kind of wheels in the first place? They HAVE to know that this is a huge problem with the plastic becoming brittle and cracking. It would probably cost them $5 extra for metal cores and pins on an item that customer's are paying hundreds for, so WTF?!?

• Disney! Please tell me you've seen the 5 minutes of joy and magic that is Us Again on Disney+...
What's magic to me is what happens BETWEEN the cuts. Especially at the very end. She clearly picked up his hat. But they don't have to SHOW it to you... they just have it sitting next to her. That's economy of storytelling in the absolute best possible way. If you have Disney+, you owe it to yourself to give it a quick watch.

• Disneyesque! I watched the new Cinderella on Amazon Prime and new Cruella on Disney+ (now that it's free to watch). Cinderella was nice enough, but their efforts to go more progressive at the end (something I usually wouldn't mind) were really heavy-handed and kind of sunk it for me. Cruella, on the other hand?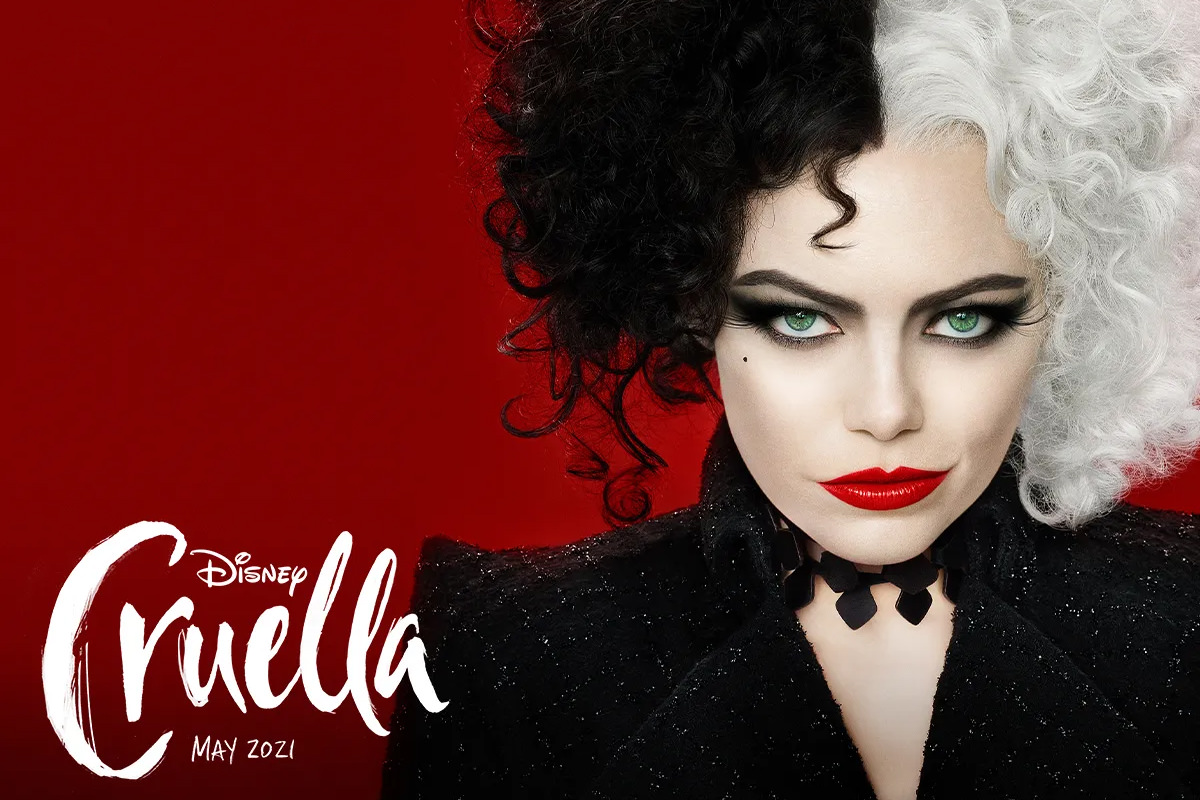 Pretty darn good! Very entertaining with a brilliant soundtrack, incredible performances, and cool design sense. The only thing I didn't care for was the fact that eventually Cruella deVil becomes a psychotic old hag who wants to skin puppies to make a coat. It's really tough to be in any way invested in how she started when you know how it ends for her. I suppose if you can ignore that aspect, you'll enjoy it.

• All the Abs! How I imagine the director's conversation with the costume designer went for Aquaman...
Director: "Many people think of Aquaman as a weak hero."
Costume Designer: "Yes, but he's being played by Jason Momoa, so problem solved!"
Director: "No... that's only part of the solution. The other part is giving him a costume that lets viewers know that he is a manly-man and a really powerful hero."
Costume Designer: "So no spandex?"
Director: "Lord, no."
Costume Designer: "We can accent his muscles with the suit to make him appear more like a classic comic book hero."
Director: "Yes."
Costume Designer: "We can REALLY define those abs!"
Director: "YES! YES! OH YES!"
Costume Designer: "What do you think of this sketch?"
Director: "MORE ABS! PILE ON MORE ABS!"
Costume Designer: "Um... okay... how about this?"
Director: "More."
Costume Designer: "Maybe this?"
Director: "MORE! MORE! MORE! GIVE HIM ALL THE ABS!"
Costume Designer: "Oh... wow... okay then... how about this sketch?"
Director: "YES! GOD, YES! LET'S DO EXACTLY THAT!"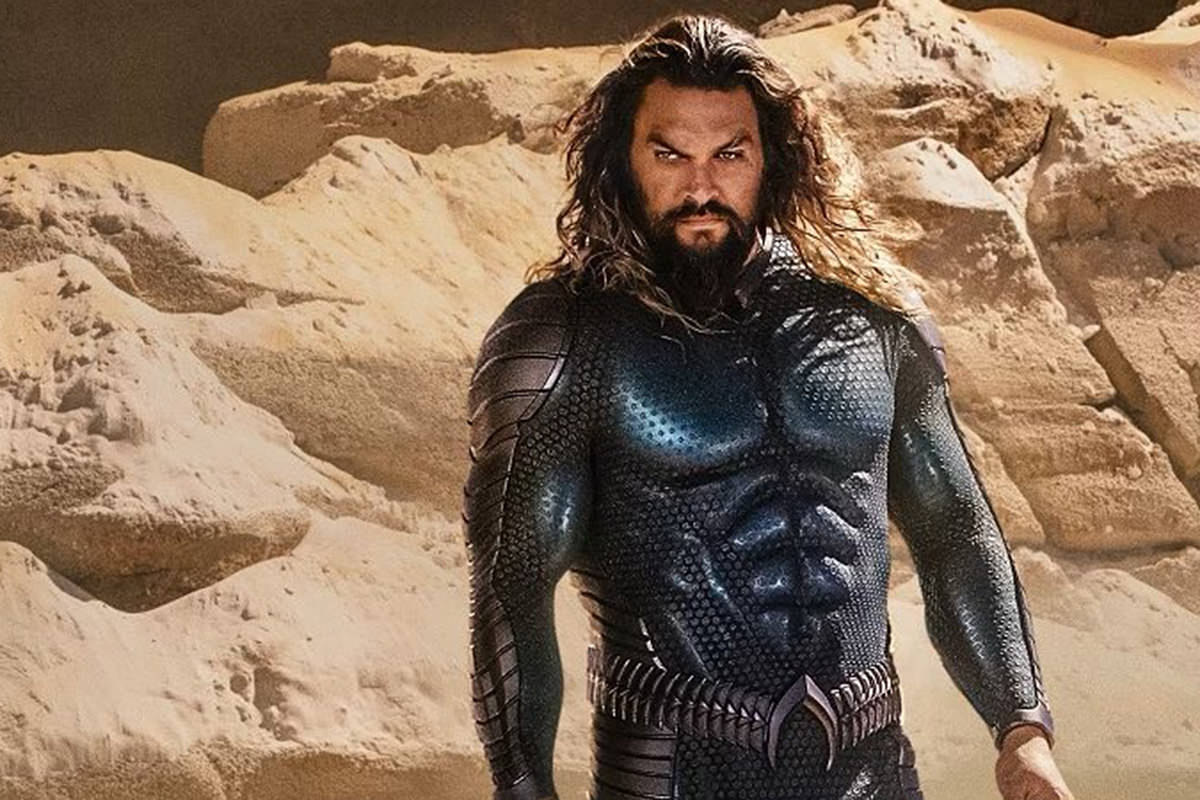 It's like... damn. That's over-done to the point of being absurd.

• Progressive? Washington State prides itself on being tech-forward thanks to so many tech companies starting here or having a presence here. And yet Washington State itself is ALWAYS the last to adopt actual technology or new ways of doing things. It makes me livid. What in the hell are our legislators being paid for if they ignore what's happening RIGHT NOW? It's like getting your driver's license enhanced to Real ID for travel. I think this only became possible recently... despite everybody knowing that it would be required years ago (my license, renewed last year, is still not enhanced). And now it's digital driver's licenses that they are ignoring. Arizona, Georgia, Kentucky, Maryland, Oklahoma, Iowa, Utah, and Connecticut are ALL hopping onboard. WHERE THE FUCK IS WASHINGTON STATE? Iowa is more aware of tech and new trends that Washington State? IOWA?!? — Patty Murray, Maria Cantwell and Jay Inslee need to do their damn jobs, direct the DOL to get on this, and keep us at the forefront of tech. I am sick and tired of Washington State ALWAYS being behind the curve. Our state government probably won't even know that digital driver's licenses EXIST until 2025. Do we need to vote in new legislators that will keep Washington State moving forward? Because what we got now ain't working... and their inaction is embarrassing Washingtonians. Again. DO BETTER!

And that's all the bullets she wrote!
Posted on August 31st, 2021

Ed Asner passed away.
Best known for playing Lou Grant in The Mary Tyler Moore Show and the more serious spin-off Lou Grant, Mr. Asner was a versatile actor who popped up in a lot of places. But regardless of where he ended up, he was a perfect fit.
Take, for example, his voice role as the villainous Granny Goodness in Justice League Unlimited. It was always a fun time to guess all the guest actors that popped up in the animated DC shows back in the day, but I never managed to figure out who Granny was. So I looked it up. And there was Ed Asner!
But there is one role that will always be my Ed Asner favorite. Surprisingly, it's not playing Santa in Elf (though he was sublime in that). Nor was it as Wilson White in Studio 60 on the Sunset Strip (though he was brilliant in that) Nope... it's Carl Fredricksen in the Pixar film Up...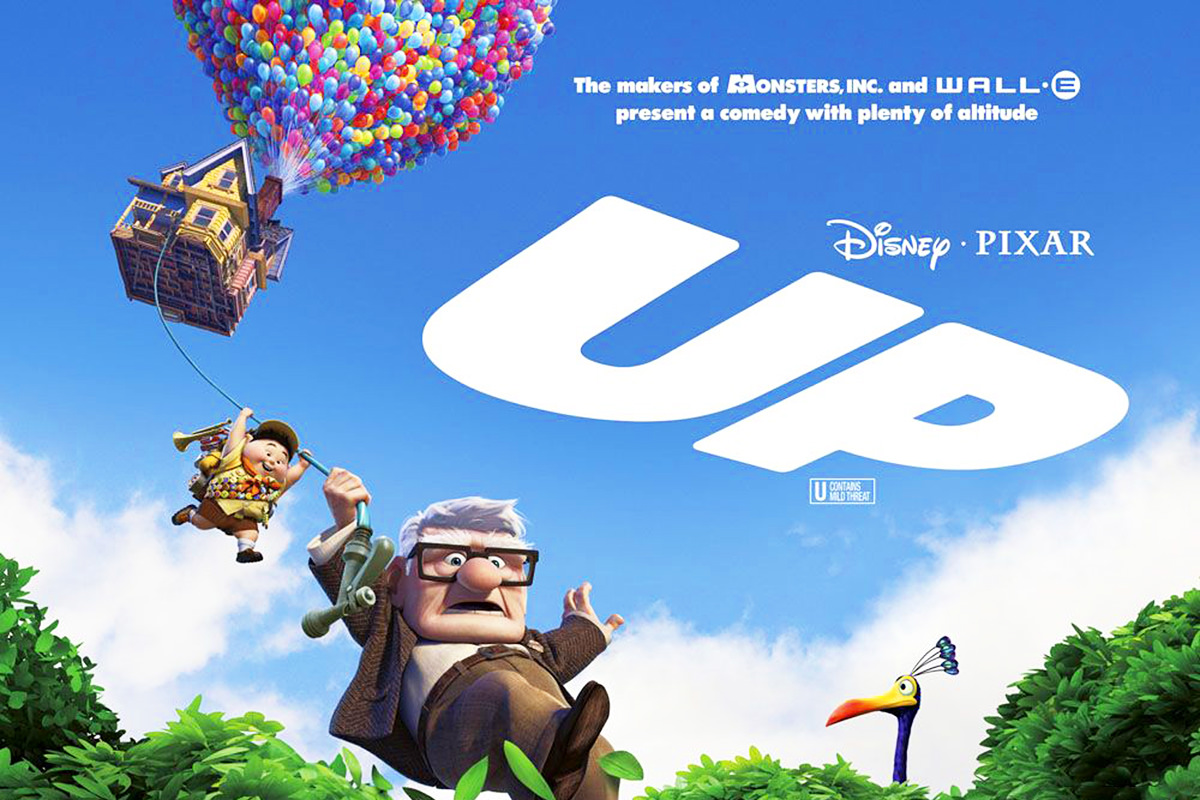 A massive testament to flawless voice casting, Ed Asner's heartwarming performance as his animated character was everything you could hope for...
Tonight I rewatched the film and was once again struck with how utterly magical it is. Every moment... from the most soul-crushing to the most uplifting... was meticulously crafted and brought to life by Ed Asner's incredible talent.
Lucky for us all, Ed Asner returned to Carl Fredrickson once again in a series of Dug Days shorts for Disney+ which debut... tomorrow!
I can't wait. Rest in Peace, Mr. Asner.