Posted on June 18th, 2017

Happiest of Father's Days to all the dads out there, including mine! Your special day is about to get a whole lot specialer, because an all-new Bullet Sunday starts... now...

• Buck/Mac! It's tough to say whether I'm a bigger fan of "Classroom Instruments" on Fallon or "Carpool Karaoke" on Corden because I love them both. But when Lindsey Buckingham and Christine McVie are the ones performing on "Classroom Instruments," it's kinda a no-brainer. My Fleetwood Mac love is strong with them...
Also on Jimmy this week... a terrific installment of "Google Translate Songs" with Miley Cyrus!
I sure wish they'd make a new Hannah Montana movie!

• Batman! And now from the "Senseless Crap I want Because I Just Can't Help Myself" department... BOB ROSS FUNKO POP!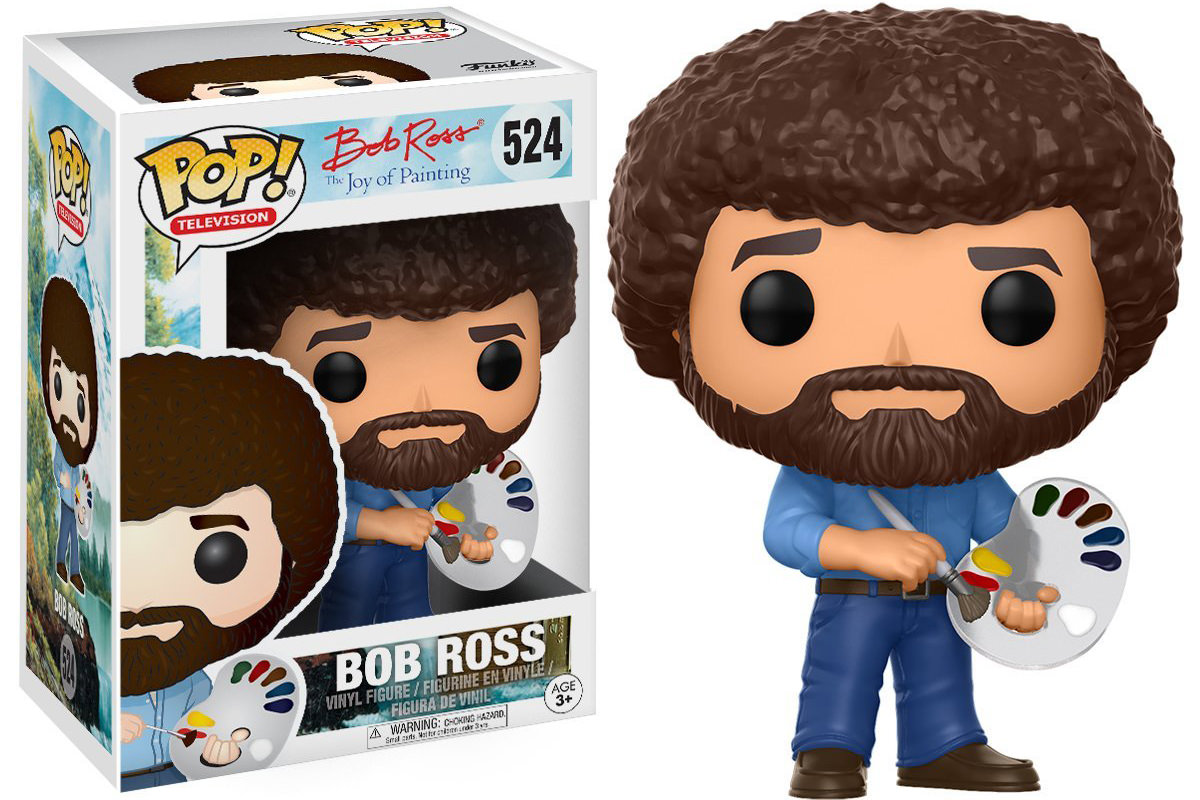 I mean, come on. Bob Ross is an inspiration to all of us! How cool is this?

• Magic Wand! ZOMG! TOTAL MAGIC FOR CLEANING TOILETS!

When my toilet brush died, I went shopping and found this thing on sale. I didn't like the idea of it being wasteful with the disposable scrubber pads, but it's not like I scrub my toilet every single day, so I pulled the trigger. If nothing else, it's a lot more sanitary. Holy crap! So easy! And powerful! I use one pad on both toilets and it works better than any amount of scrubbing with my old brush. If you haven't tried this, and like bathroom cleaning chores to be dead-simple, it's worth a look!

• A.I.! In news that should surprise absolutely nobody, an Artificial Intelligence developed its own non-human language after being programmed by Facebook to negotiate like people. Because of course bots observing Facebook would have to develop their own language! I mean, come on, mere human words can't describe the horrors you'll find on Facebook. I wonder how they say "ALL HUMANS MUST DIE!" in their language? Because I know that this would be my first conclusion after having looked at Facebook for my entire existence.

• Bargain! Whoa! The new 15-Gauge Milwaukee cordless nail gun I just got for 40% off at Home Depot (Reg. $400, Sale $240) came with $155 worth of stuff! Which means I got an awesome nail gun for $85! How is this even possible? Sweet!
M18 & M12 Rapid Charger ($80)
M18 Battery ($50)
Milwaukee Tool Bag ($25)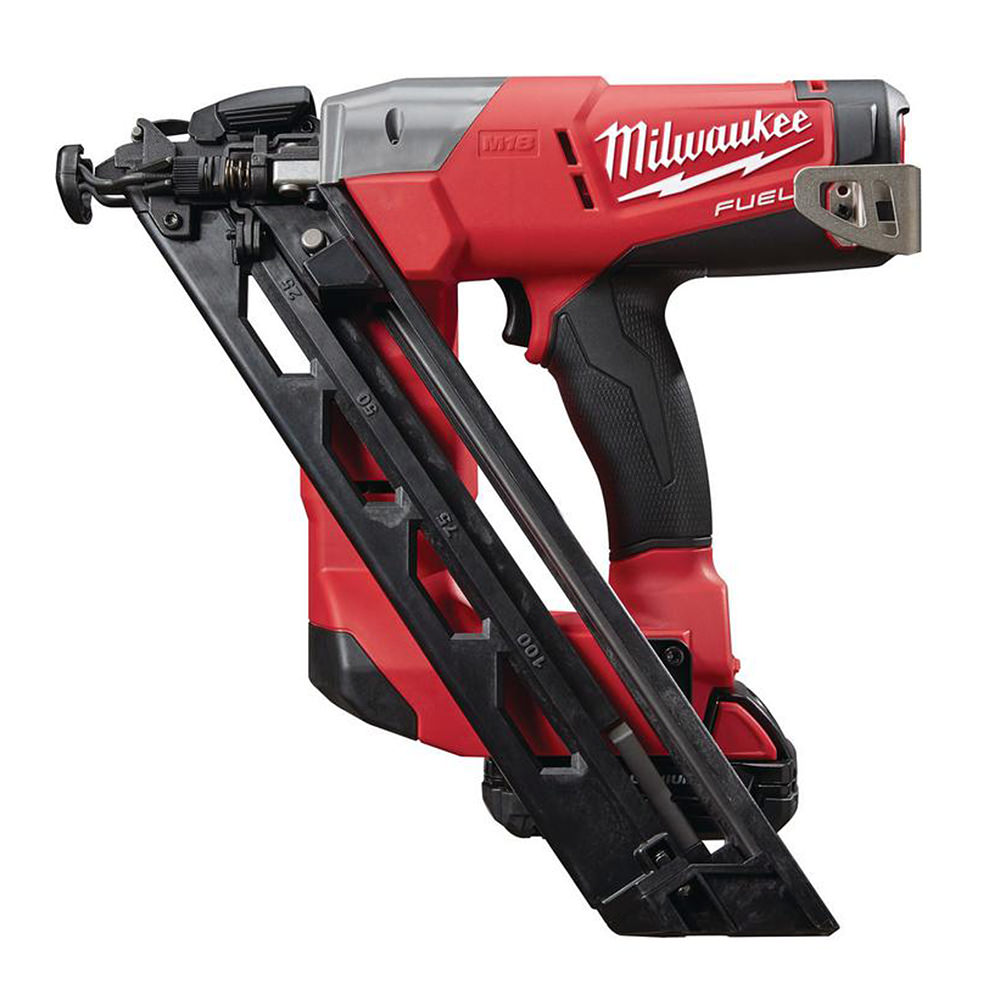 So glad I didn't pass up this deal, even though I couldn't afford it and am now sitting in some credit card debt. If you would also like to go into debt, the sale is going on through the 21st of this month (that's Wednesday).

• Bye, Aisha! Ending on a sad note, Aisha Tyler is leaving The Talk after this season. Needless to say, I'm gutted. Usually with talk shows I look at who the guest is and only watch if it's somebody I like. Not so with The Talk. I watch every episode. It's the first thing to spool off my DVR when I get home. I love the show and, while all the ladies are wonderful, it was Aisha Tyler that got me to start watching...
I am excited for the many opportunities she has, but sad to see that she will no longer be waiting for me when I get off work. I have nothing but the very best wishes for all her future endeavors. Thank you. Thank you. Thank you.

And there's bullets for you.
Posted on June 11th, 2017

Time to bask in the rosy glow of the blogosphere, because an all new edition of Bullet Sunday starts... now...

• Batman! It's difficult for me to think about Sunday bullets when my head is trying to wrap itself around the passing of original Batman Adam West. It's even tougher to try and explain how his television show influenced my childhood. Yes, the show was cheesy as all get-out, but my love of comic books and super-heroes all goes back to Batman, which I faithfully watched in reruns every day after school...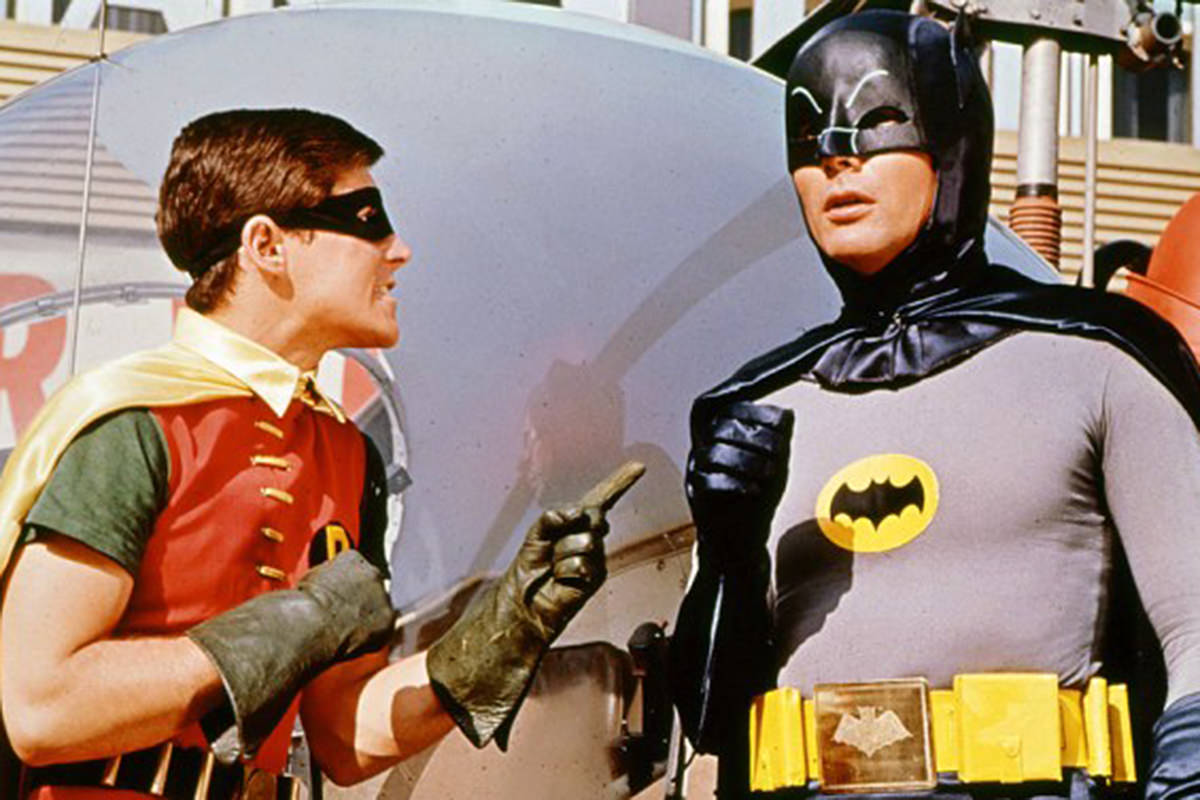 But the thing that cemented me as an Adam West fan is how the actor totally owned his character, and leveraged everybody's love of who he was to get an entirely new career as an animation voice actor. While probably best known for the Mayor of Quahog in The Family Guy, he voiced dozens of roles...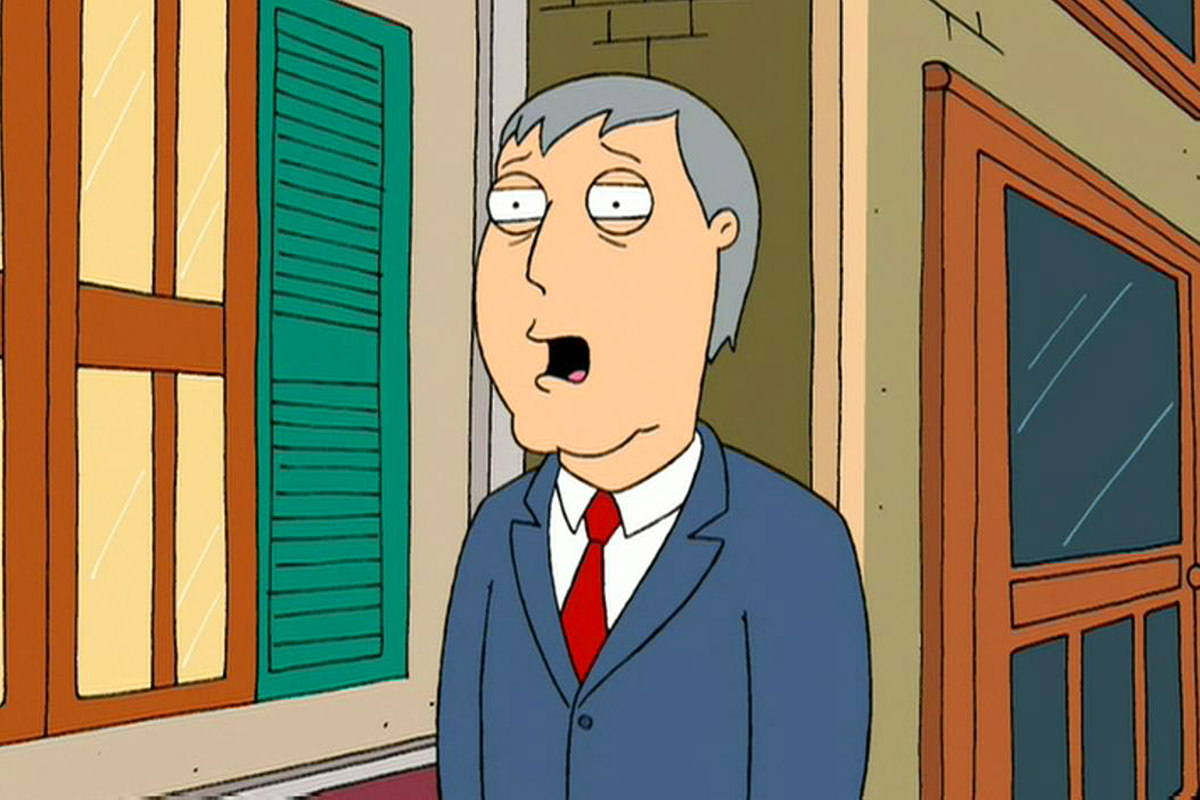 There have been a lot of famous people rushing to express their condolences, but the one we've been waiting for is from Adam West's Robin, Burt Ward. And with that... godspeed, Adam West. You will be missed.

• Black Panther! And... we're finally getting a real look at the long-awaited Black Panther movie. Like everything Marvel touches, it's looking incredible...
And, to think, we've got the new Spider-Man: Homecoming and Thor: Ragnarok movies coming soon! So great.

• LEGO CATS! What happens when two of your favorite things get smooshed into one? There is a company making LEGO Cats!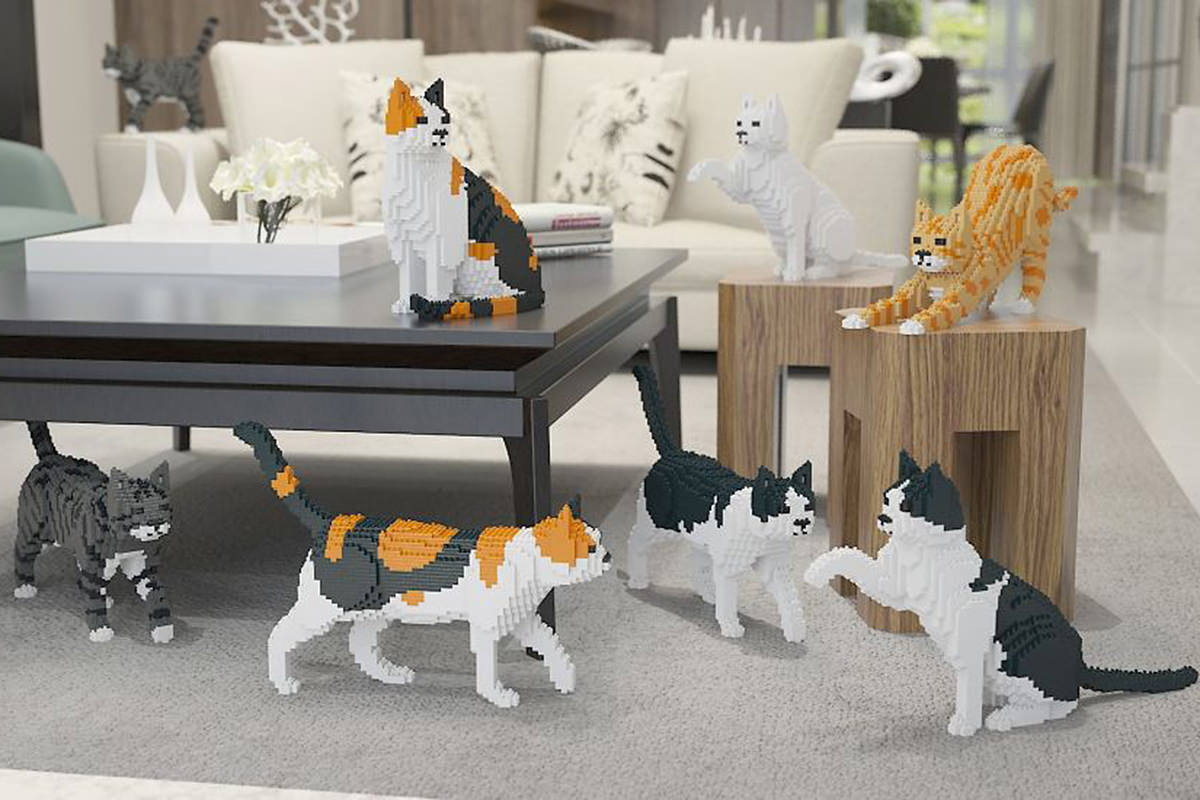 AWESOME! Thanks to long-time friend and food blogger extraordinaire, Foodiddy, for the link!

• Nail Me! Of the many tools I've invested in, my pneumatic brad nailer is one of my favorites. Being able to BAP! BAP! BAP! nails into place is a time-saving bit of wonderful I can't get enough of. There's a price you pay, however, and that's having to lug around an air compressor. For this reason, I've been dreaming of buying a nailer that is cordless and tankless... like the Milwaukee 18-Volt 15-Gauge Angled Finish Nailer...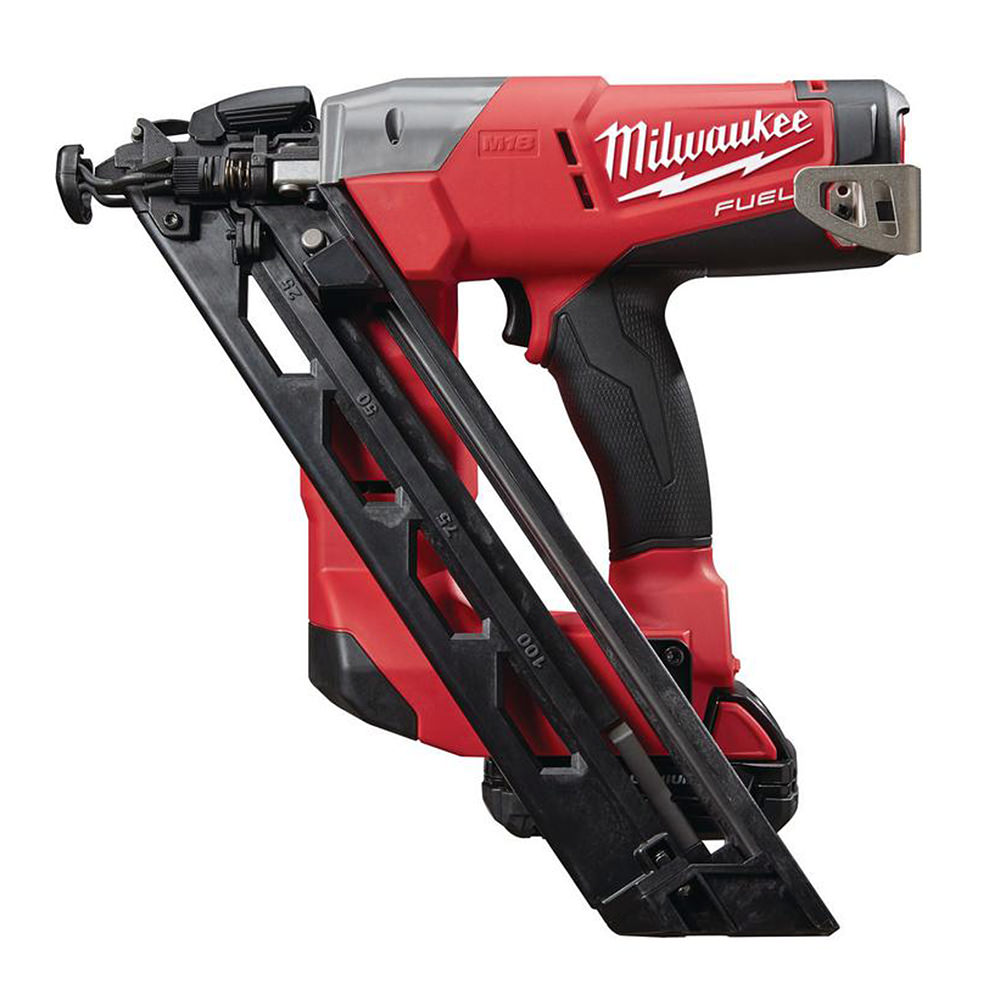 Problem is... it's like $400, which is a lot of money.
But then Home Depot sends me an email saying it's on sale at 40% off... just $240! And that comes with a new M18 Fuel battery! Sweet! I mean, I don't have $240, so it will have to sit on my credit card with my biscuit cutter, but it's still pretty great. If you're in the market for such a thing, the sale runs through June 21st!

• NEWSFLASH: A Studio Ghibli Theme Park Is CONFIRMED for 2020. — And... guess where I'll be going in 2021? There is no way to properly express my enthusiasm for even the idea of such a magical place.

• Humanity! While I think it's awful we have to make commercials to explain lessons in Humanity 101 but, if we must, this is what it should look like...
This wonderful spot on foster homes for kids is not something new for Norway, they are also responsible for this amazing commercial...
And yet I live in a country that would rather build a useless border wall that will ultimately cause more harm than good (while doing fuck-all nothing to solve drugs or illegal immigration problems) instead of put any money towards those who need it most. That's how fucked up things are now, and how far we've fallen from the basic humanity that used to define us. Shameful.

• NEWSFLASH! Jeff Sessions says he's 'surprised' Americans aren't embracing his anti-marijuana stance. I'm betting a LOT of things surprise this dumbass moron. Like electricity. And indoor toilets. And being able to bring a woman to orgasm...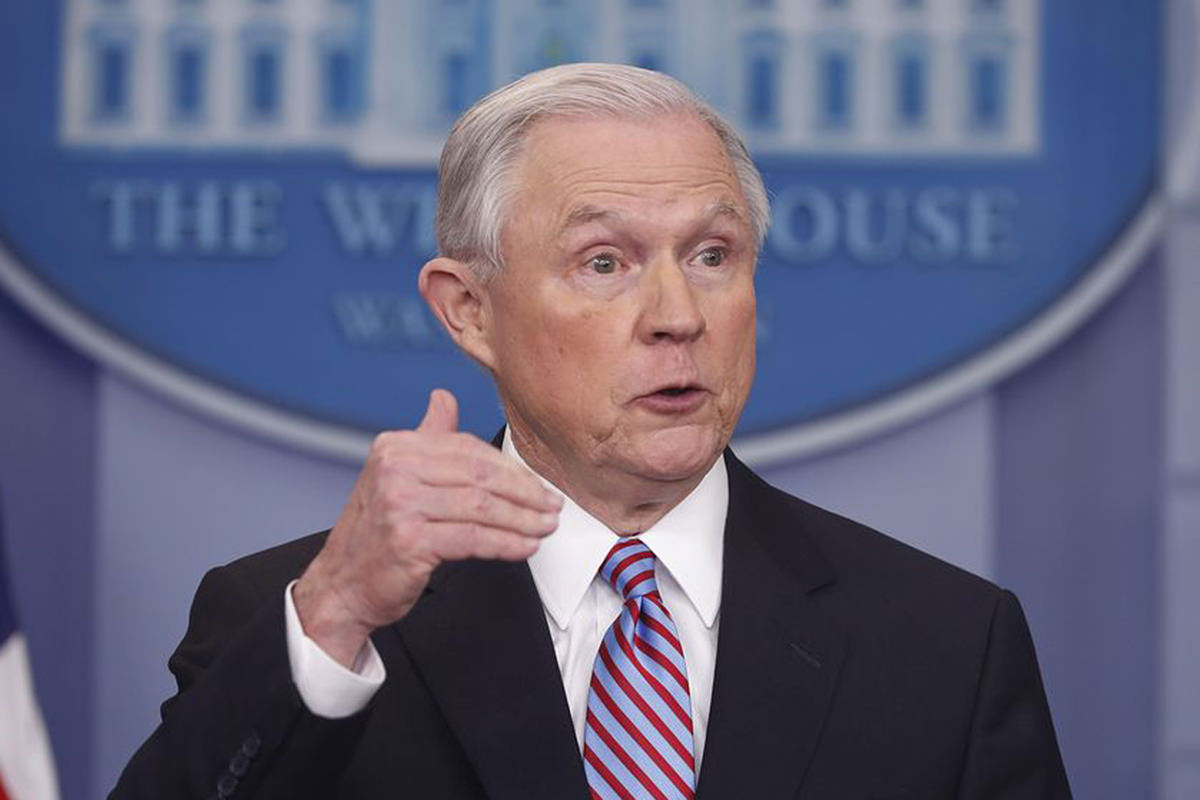 Photo by Pablo Martinez Monsivais / AP
I am sick and fucking tired of wealthy old white men making decisions based on their idiotic, antiquated notions. Legalization of cannabis is a growing trend because THE CITIZENS OF THIS COUNTRY WANT IT, and I find it ironic that Sessions comes from a party who's all about state's rights... except when it comes to something he doesn't like. What a fucking hypocritical douche.

And... no more bullets. There's a new episode of American Gods to be watching!
Tags:
Batman
,
Black Panther
,
Bullet Sunday
,
Cats
,
LEGO
,
Marvel
,
Movies
,
Politics
,
Studio Ghibli
,
Television
,
Tools
Categories:
Bullet Sunday 2017
,
Cats 2017
,
LEGO
,
Movies 2017
,
News – Politics 2017
,
Television 2017
—
Click To It:
Permalink
—
0 Comments: Click To Add Yours!
Posted on June 4th, 2017

The world may be on the brink of disaster, but have no fear, because an all new edition of Bullet Sunday starts... now...

• Hey You Guys! LEGO Dimenions finally got around to releasing expansion packs for LEGO City Undercover and The Goonies. Both are excellent. Especially The Goonies, which is faithful to the source material in all the best ways. A lot of love went into this game...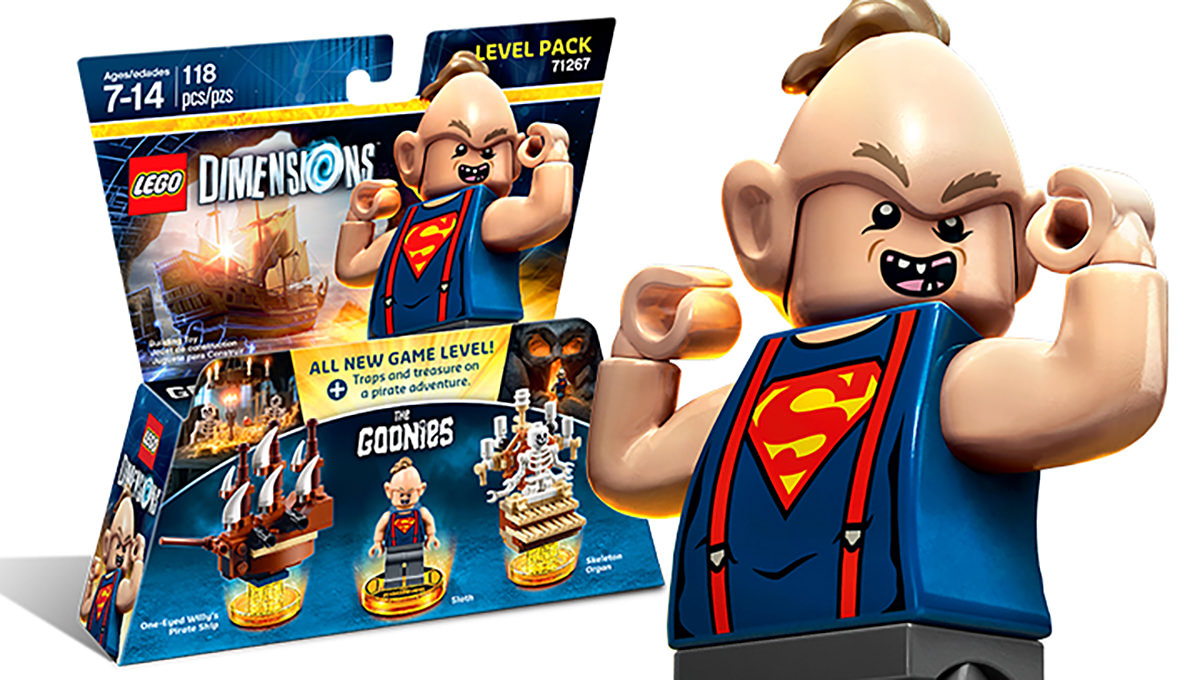 Which makes me even sadder that the rumor is LEGO Dimensions is being discontinued after the Powerpuff Girls, Teen Titans GO!, and Beetlejuice packs are released this Fall. Such a shame. It just keeps getting better and better with each new release.

• Free Climb! Every year on Christmas Day I check to make sure that free-climber Alex Honnold is still alive. Things like this are why: Climber Completes the Most Dangerous Rope-Free Ascent Ever...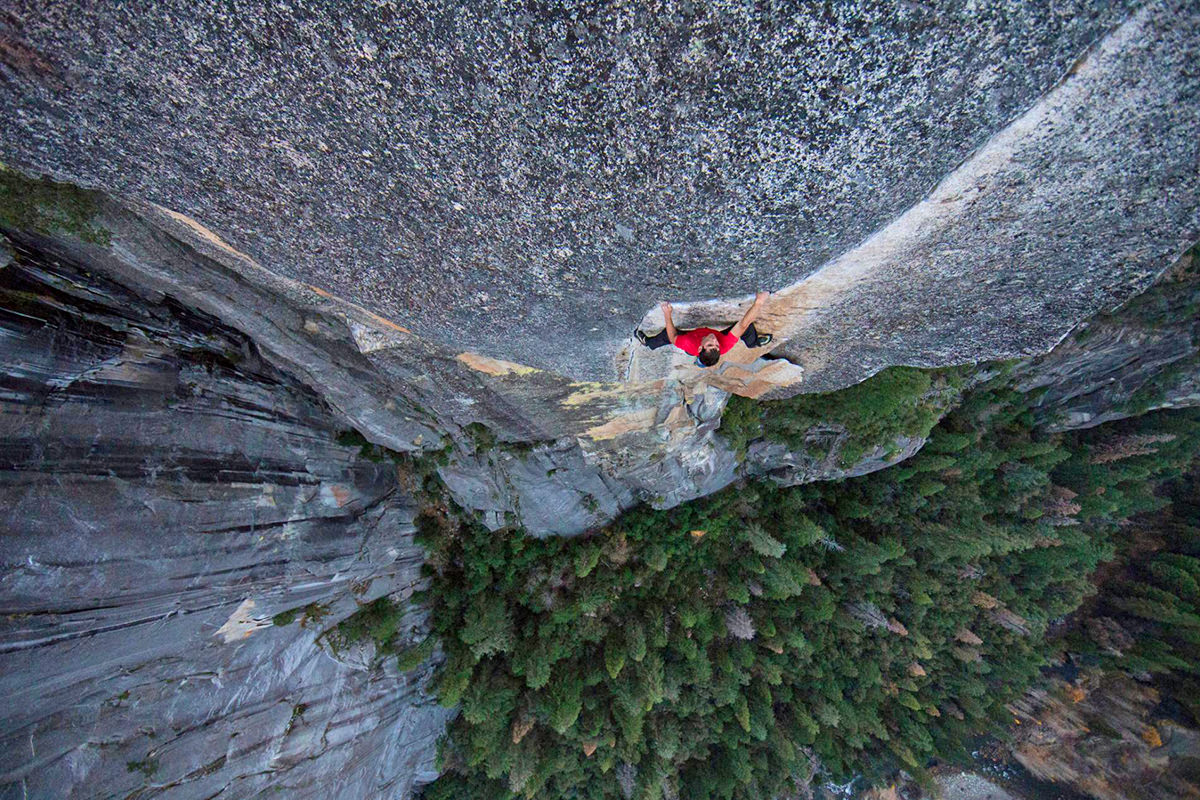 Photo by Jimmy Chin and National Geographic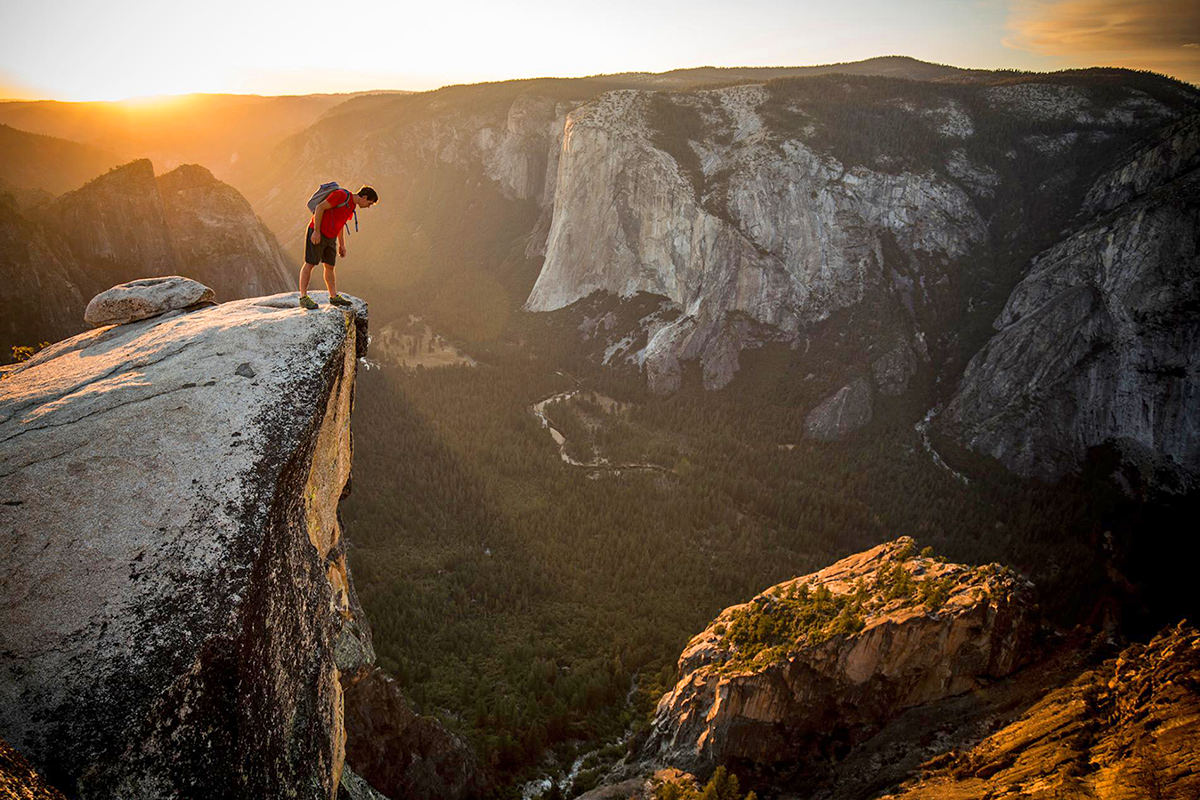 Photo by Jimmy Chin and National Geographic
For the money, I maintain that Alex is the world's greatest living athlete. I cannot comprehend how he does what he does.

• If You Were Here! The Thompson Twins are one of my all-time favorite bands. If You Were Here is one of my favorite songs by the band. If you had told me that I'd like a cover of this track, I'd say you were crazy. But then Kitty Hawk released one years ago that is actually really good...
It will never take the place of the original, but it's nice to hear a different take on the song.

• Hasan! If you haven't already taken my advice and seen Hasan Minhaj's comedy special: Homecoming King on Netflix, you need to do that right now. And, when you've seen it and start suffering from withdrawals, you'll be happy to know that he is still over at The Daily Show... stealing entire episodes with a two-minute appearance...
If you have a minute, you should watch this segment...
Assuming you can. Comedy Central's video streaming goes down so often that I'm surprised they even bother...
Seriously. Minimum 50% of the time, Comedy Central is dead now-a-days.

• Sick. Of. This. Shit! This week in the news, Fucking Dumbass Bigot Says Gays Are Like Hitler, Trans Kids Are All the Devil...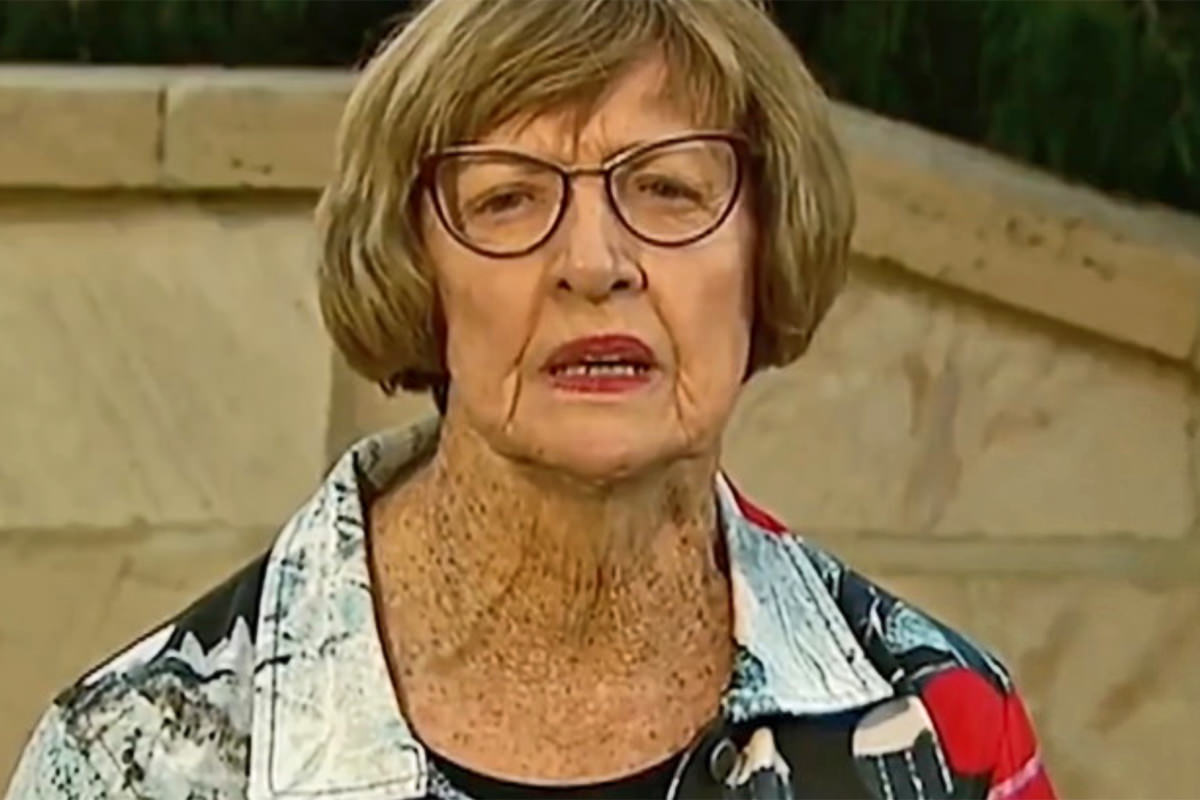 Photo from YouTube / The New Civil Rights Movement
Uh huh. Hitler. Yeah. Got it. The Nazis killed up to 20 million people. That totally equates to gay and trans people just wanting to have the same rights as everybody else and, well... existing... and such. — What a repugnant piece of shit. What a complete douche of a human being. What a fucking asshole. But one day she'll be dead and nobody will care... NOBODY WILL FUCKING CARE... so there's that.
And, lest we forget that bigotry doesn't end there, also in the news this week: Anti-Muslim Protests Planned in 23 Cities Across the Country. — As recent headlines will attest, we are in more danger from white Christian terrorists than anything coming out of our Muslim communities. But, sure, let's protest brown people because it fits the narrative being rammed down our throats from the highest levels of government. What a bunch of hypocritical fucking "religious freedom" loving dumbasses. Apparently you have the "freedom" to be whatever religion you want... so long as it's Christian.

And... back to the day's disasters...
Tags:
Bullet Sunday
,
Dumbassery
,
Dumbfuckery
,
Hasan Minhaj
,
LEGO Dimensions
,
News
,
Politics
,
Television
,
Thompson Twins
Categories:
Blogging 2007
,
LEGO
,
News – Politics 2017
,
Television 2017
—
Click To It:
Permalink
—
4 Comments: Click To Add Yours!
Posted on May 23rd, 2017

Even through the pain-medication-induced haze I was mired in, sleep last night was fitful.
Around 4:30am the pain medication wore off, so I reluctantly downed another pill in the hopes that I might get a bit more rest before having to go to work. Unfortunately, my body was not having it. Sleep is pretty much impossible when you can't get comfortable, and I was about as uncomfortable as I could be.
And so I turned on Netflix with the plan of distracting myself to sleep as the medication hit. The first thing I see? Hasan Minhaj has a comedy special out called Homecoming King. I love the guy on The Daily Show... really love the guy for his work at the White House Correspondents' Association Dinner... and thought it was worth a shot.
It ended up being one of the best things I've seen...
Seriously. If you are a Netflix subscriber, stop reading this and go watch it. If you are not a Netflix subscriber, then start your free trial and watch it. If you have already burned your free trial, then bite the bullet and pay the $8 to watch. Because Homecoming King is everything you could want in a comedy show... funny, smart, painful, charming, hopeful, devastating, educational, sad, witty, and beautiful.
But mostly funny. Which was the vacation I needed right now.
Because the minute I turned off the TV and checked into The World... I saw coverages of the bombing in Manchester and that Roger Moore had died.
I've run out words when it comes to news of yet another terrorist attack. Except to say that I can't fathom the hatred that fuels somebody to bomb a venue that was filled with kids. It's a horrific act that has me wondering if this planet is quickly getting to a point that it's beyond saving. That any of us... even a terrorist... can do something like this... the case for humanity's continuing existence just gets weaker and weaker.
And then there's 007.
They say that the James Bond you like best is the one you grew up with. For me, that was Roger Moore.
Not that I knew anything about James Bond when I was a kid.
But then come 1977, Star Wars was unleashed on my 11-year-old brain. Needless to say I became completely obsessed, and was so hungry for more sci-fi space opera that I was tuning into anything that even hinted Star Wars. Including the James Bond film Moonraker in 1979. Which sealed my fate as a huge James Bod fan as well...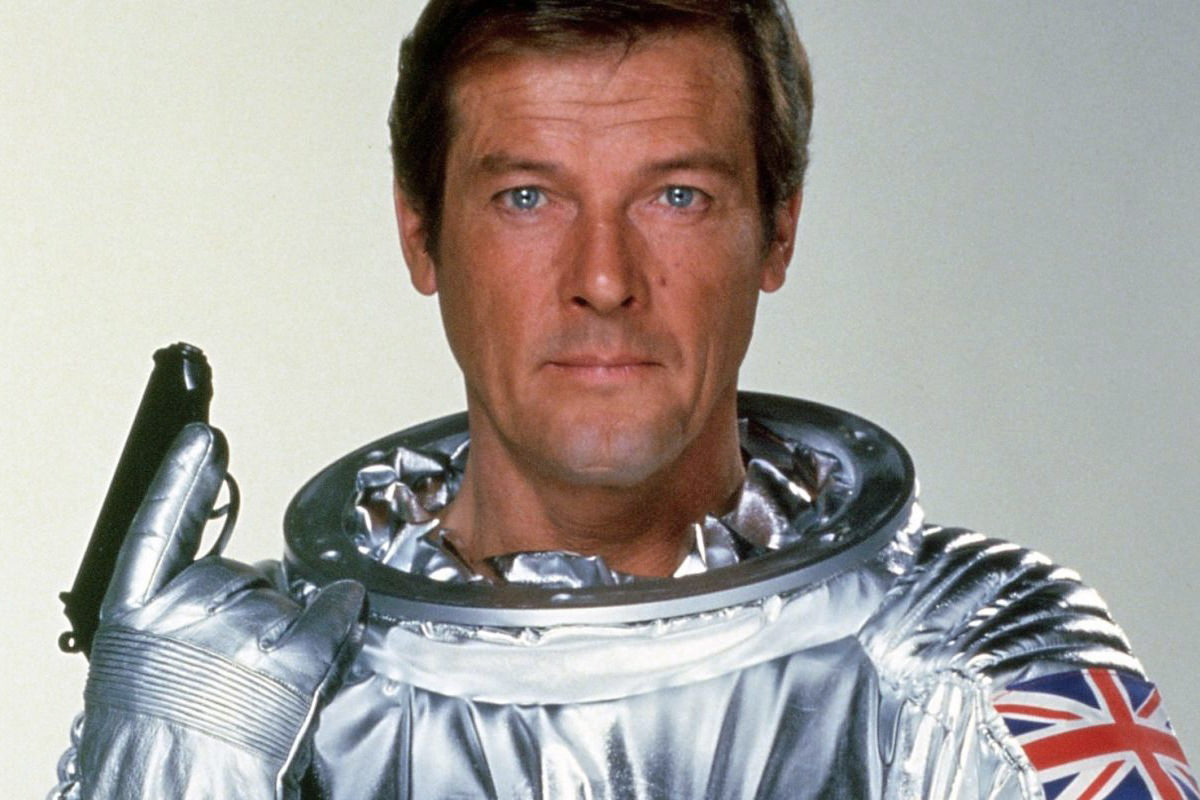 Yes, yes, I know Moonraker is not rated very highly in the Bond canon, but I loved it. I still do. I loved it so much that when VHS rentals were ushered in with the 1980's, my family would rent that giant VHS player so I could see all the Bond movies I had missed. Which, for me were Live and Let Die, The Man with the Golden Gun, and The Spy Who Loved Me. I never much cared to see the Sean Connery films because Roger Moore was the Bond I knew.
Then we got more Moore with For Your Eyes Only (still one of my favorites!), Octopussy (not one of my favorites), and finally A View to a Kill (with the incomparable Grace Jones and a made-for-Bond-villain Christopher Walken!). And while I eventually grew to love Sean Connery's films... enjoy Pierce Brosnan's films... and rekindle my love of the ultimate spy when James Bond was reimagined for a modern world with Daniel Craig... Roger Moore will always be the James Bond to me. Say what you will about his take on the character, it was always entertaining.
Not that Roger Moore defined himself by the character he played. He spent decades working with UNICEF and other children charities. He also used his celebrity to fight against animal cruelty, and is credited with getting foie gras removed from British store shelves (a food born out of horrendously inhumane treatment of ducks and geese).
Sir Roger Moore, you will be missed.
Posted on May 21st, 2017

We're going to need some more coffee, because a very special Twin Peaks edition of Bullet Sunday starts... now...

• Twin Peaks! "She's dead, wrapped in plastic."You had to be there. Because no words I can write could ever encapsulate just how jaw-dropping amazing it was to be alive when Twin Peaks was first unloading onto an unsuspecting world...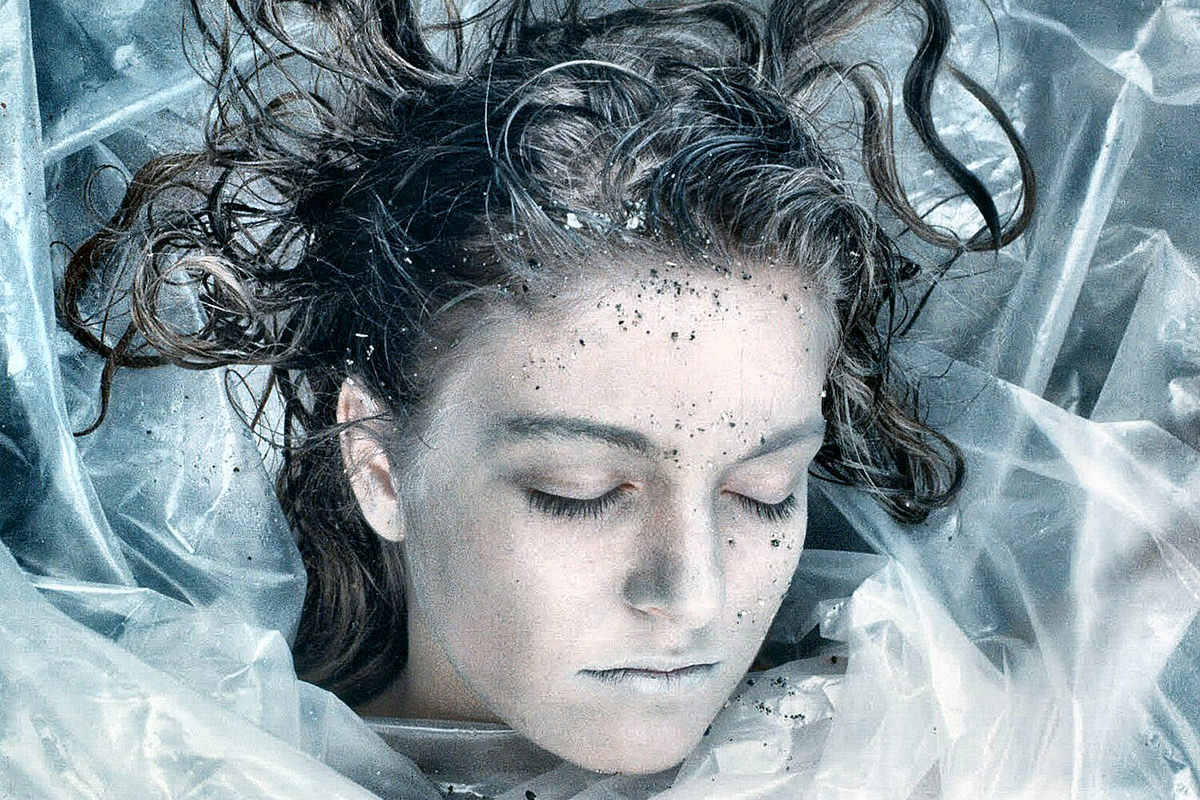 Nothing like it had ever aired before... and, though many attempts have been made to imitate it, nothing has since. The mystery of who killed Laura Palmer is still lighting a fire in the imaginations of people around the globe even today. Though the second season faltered without the guidance of David Lynch, I still love every episodes and have viewed them numerous times.

• Made in Washington! "That gum you like is going to come back in style." While the fictitious city of "Twin Peaks" is located in Eastern Washington near the Canadian border, many of the real exterior locations were filmed in my home state as well. After I fell in love with the show, I made an effort to visit many of them...
A list of places I've sought out...
The Salish Lodge, Snoqualmie (The Great Northern Hotel).
Reinig Bridge, Snoqualmie (Ronnette's Bridge).
The Roadhouse Bar (Bang Bang Bar), Fall City (The Roadhouse Bar).
Kiana Lodge, Poulsbo (Blue Pine Lodge & Dead Laura Beach).
Mar-T Cafe (Twede's Cafe), North Bend (The Double R Diner).
Filming for the new series took place in Washington again... it will be interesting to see if they came up with any new locations for me to visit.

• The Secret History of Twin Peaks! "The owls are not what they seem." In anticipation of the new episodes dropping today, Twin Peaks co-creator Mark Frost released a book tie-in last summer detailing the "secret history" of the town of Twin Peaks...
If you are a hardcore Twin Peaks fan, I don't need to tell you that this book is essential reading. Not only does it provide an expectedly bizarre history of the region (seriously, Frost tosses in Lewis & Clark, Sasquatch, aliens, and everything else you can imagine... along with some things you can't), but the book also fills in a few details of what happened after the original series ended. Much of the information is superfluous to the story... and it's a tough read if you are not familiar with the show... but I enjoyed it as a tasty side-dish to the main course, and am looking forward to the second volume, Twin Peaks: The Final Dossier, releasing October 31st.

• Twin Peaks: The Return! "I'll see you in 25 years." When it comes to doing weird shit on film, art house cinema has been doing it since the dawn of cinema. Some of it goes mainstream from time to time but, for the most part, it's a niche product that doesn't go anywhere. What made Twin Peaks so different and revolutionary is that the series managed to blend the weird shit of an art house film with an actual story that everyday people could find entertaining. Sure it digressed from time to time... but, overall, things were always moving. Interesting stuff was always happening on-screen to drive the story forward.
Now, a quarter-century later, Twin Peaks returns...
Something I've been waiting half my life to see.
SPOILERS AHEAD!
But here's the problem... David Lynch and Mark Frost have gone full-on arthouse and, if the first four episodes are anything to judge the series by, it's a steaming pile of shit. An absolute disaster that's weird just to be weird. And, unlike the original series, there's precious little else. Absolutely everything is weird shit. And it drags on and on and on. Take the third episode for example. The entire first half of the show is Agent Cooper trying to escape from The Black Lodge where he's been stuck since the end of the final episode. It's all complete nonsense, boring as shit, and does nothing to support what's come before. As for the second half of the episode? Dale Cooper meandering around South Dakota acting weird and doing weird shit. Only in the final five minutes does the story lurch forward again.
If there's a bright spot to be had, it's appearances by the original cast and a continuation of the original story... as scattered and slow as it may be. And I'm beyond thankful that Miguel Ferrer (FBI Agent Albert Rosenfield) and Catherine Coulson (Margaret, The Log Lady) managed to film scenes before their deaths. Unfortunately, it's all for naught, because Twin Peaks and everything that made it so amazing is barely here. And, unless things get radically better in the remaining episodes, I'm sorry they brought it back.

• The Sound of Twin Peaks! Twin Peaks would not be Twin Peaks without the music of Angelo Badalamenti. He created one of the most recognizable theme songs ever to grace television, and his Lauara's Theme added atmosphere to many moments in the show...
Another artist, Julee Cruise, became a household name from her performances on the show. David Lynch is continuing this tradition by ending the episodes with musical performances. My favorite from the new series is The Chromatics, singing a beautiful song called Shadow...
How very Twin Peaks!

And that's a wrap! "When you see me again, it won't be me..."
Posted on May 14th, 2017

Home is a great place to be, because an all-new Bullet Sunday starts... now...

• Spring Has Finally Sprung! When I got back yesterday, I noticed that the beautiful dogwood tree that the previous owner planted in the front yard was starting to bloom! I think my irises are also ready to pop, but they're a lot of work to keep pretty. The tree is beautiful from start to finish with no intervention from me...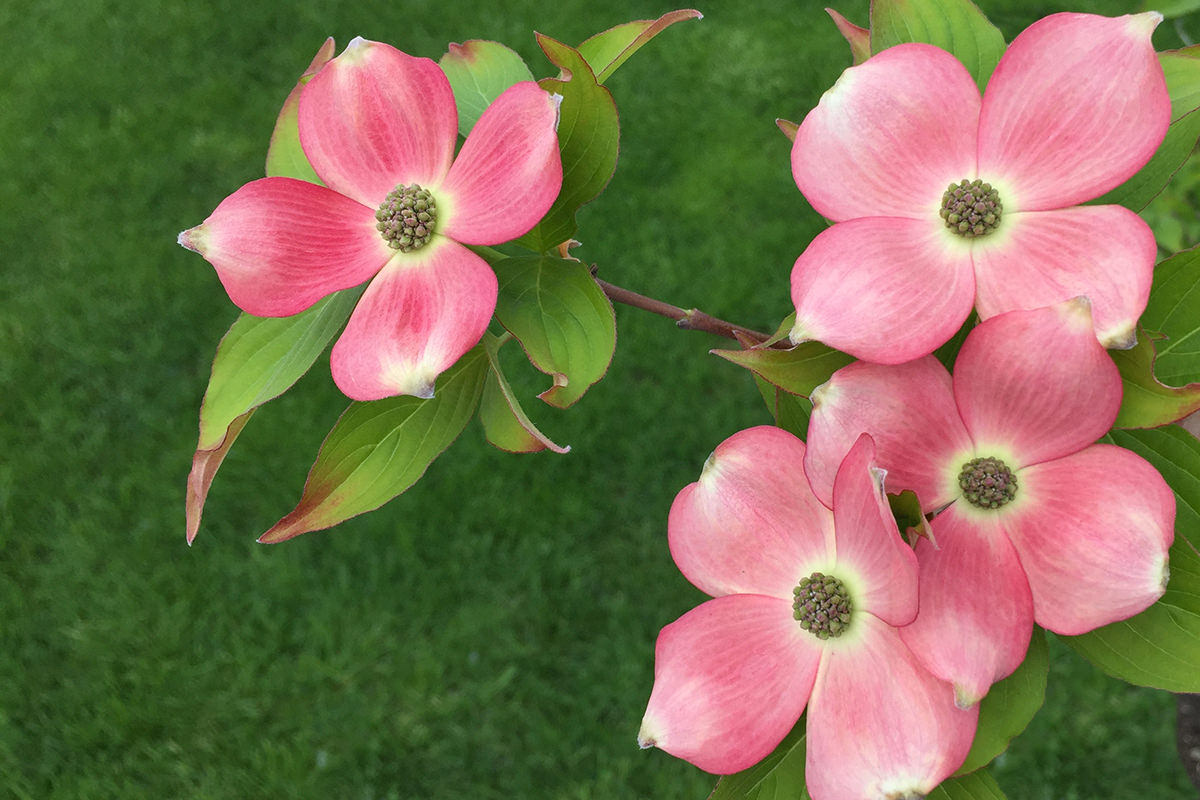 I was worried that the heavy snow destroyed it because everybody else's trees went into bloom weeks ago. Good boy!

• Sense8 Season Two! When Netflix released the first season of Sense8 back in 2015, a collaboration between The Wachowskis and J. Michael Straczynski, I was not interested. With the exception of the original Matrix film and possibly V for Vendetta, The Wachowskis have released nothing but shit. And I can honestly say that I can't recall liking anything Straczynski has ever produced... from his Spider-Man and Fantastic Four comic books to the steaming pile of shit known as Babylon 5. But, after seeing some acclaim for Sense8... I watched it. And actually ended up enjoying the show despite some idiotic story elements and an even more fucking idiotic Wilhelm Scream in the finale. And now here we are with the release of Season Two...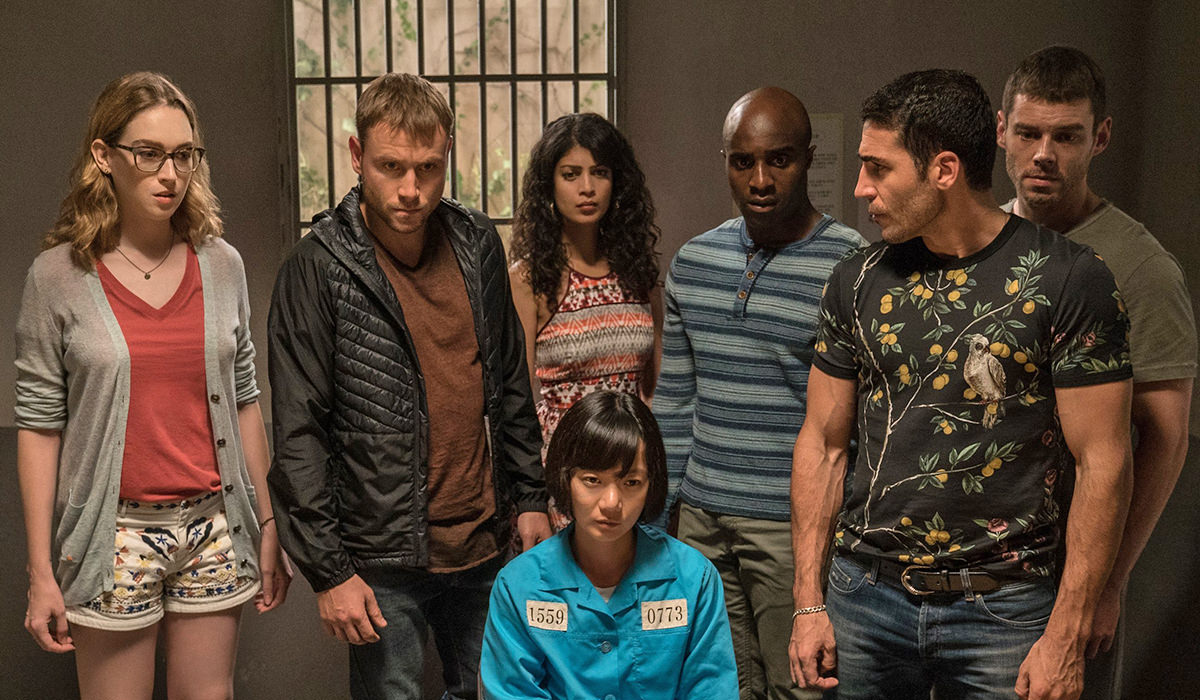 While I ended up liking the second season more than the first, there are serious problems that kept me from loving it. First of all... despite the large cast, they introduced even more characters. Some to disastrous effect. Take for example the trans character Nomi and her partner Amanita, a pair of hackers living in San Francisco. Easily two of the most unique and interesting characters on the show (if not television itself), but this season they are essentially shoved aside in favor of a new character called "Bug" that's not only annoying as fuck, he's also redundantly taking on hacking chores that should have stayed with Nomi and Neets. Like when Nomi had to dress in heels, but fell down and knocked herself unconscious, leaving "Bug" to save the day. Like HA HA HA HA! THE TRANS CHARACTER CAN'T WALK, so let's have a man step in and fix everything. What the actual fuck? But even worse is the mindless way they keep setting up fights and absurd situations so the characters can "mind bond." Sometimes it's what makes the show fantastic (let's face it, I could watch Doona Bae kick ass all day long) but other times it's just so badly manipulative and manufactured as to be laughable (Shades of Babylon 5, Batman!). The mind-bond scenes should be organic and come about naturally... like when Sun finally goes after her brother at the end in one of the best action sequences I've seen this year. But the absolute worst thing about Season 2 is the ending... which has a half-dozen cliffhangers. Everybody must be really confident that Netflix is going to shell out $100 million for season three. Because if they don't, a lot of people are going to be pissed at how pathetic an ending we got.

• Soda Pop! This right here is the idiotic crap that has people fed up with our elected officials: Diet drinks added to Seattle mayor's soda-tax proposal, upping revenue estimates. And you have to ask yourself... is the dipshit Seattle mayor's plan all about saving us from obesity and (now) fighting white privilege? Or is it designed to distract people from the news that he fucked teen boys? Let's allow the media to decide! And when it comes out that the mayor is also addicted to cocaine? THEN A TAX ON YOUR COOKIES TOO, YOU LOWLIFE PLEEB! All I know is that when you have to start adding a tax to a bottle of Coke in order to raise revenue, you are probably SPENDING TOO MUCH FUCKING MONEY!

• Do It Yourself! Never did I think in my lifetime that my small-town local grocery store would get self-checkout, but here we are. I guess even Redneckistan is tired of dealing with people's shit...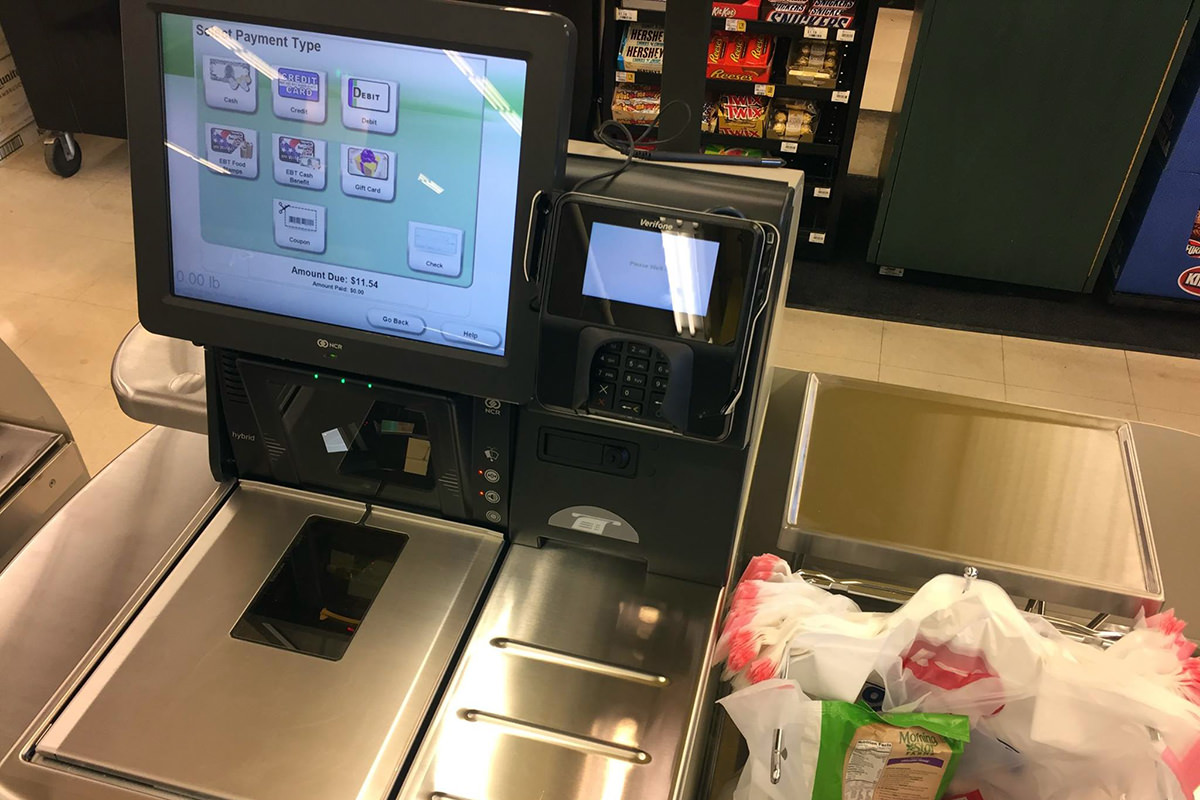 Oh well. I guess it's only a matter of time before we're all replaced by a machine.

• Travel Day! Yeah... you won't convince me that John McCain is some kind of hero for being the lone GOP voice asking for investigation into the president's ties with Russia. Of course I respect his service to this country, but he's a MIA/POW betrayer and a pile of fucking garbage as a senator. He and bipartisan Democratic betrayer John Kerry are BOTH a pile of fucking garbage. So get all wet over McCain if you want to... I'll just be over here reminding myself of his dishonorable treatment of those brave soldiers who couldn't come home like he did because of his actions in preventing it...
Jesus, what an asshole.

• Please Call Me Back! Is it possible for a song to have some of the worst lyrics you've ever heard... and yet you can't get enough of it? This track by the band Rey Pila is unapologetically 80's in tone and construction, which is why I like it. And yet... holy crap are these some awful lyrics. Granted they are out of Mexico, so English probably isn't their first language, but still...
I am hopelessly in a love/hate relationship with their stuff that's been posted to YouTube. Though some of their songs are pure love...
All 80's all the time over at Rey Pila!

And game over. So long, Bullet Sunday...
Posted on April 23rd, 2017

Everybody have a nice Earth Day?
Good! Because an all-new Bullet Sunday starts... now...

• Sikh! Essential viewing...
The more you know...
Sikhism is a fascinating faith that I haven't studied nearly enough.

• Kingsman! Holy shit! Going back to insert this in Bullet Sunday because it's just too good. I loved the first film, and it looks like the second is going to be more of the same!
Very cool that the American version of "The Kingsmen" makes their debut... " The Statesmen!" I wonder if a spin-off franchise is at hand? So long as Matthew Vaughn is involved, that's fine by me!

• Krypton! Ooh a TV show based on Superman's home planet... Krypton. This could be interesting! Wonder how faithful they'll be to the source material? Will we get to see the Scarlet Jungle? The Gold Volcano? How about Vathlo Island? The Jewel Mountains? Or even the Red Ocean? Can't wait to find out. The series is being developed at SyFy but, for reasons too fucking stupid to comprehend, they're killing the trailer everywhere it pops up. So I can't share the trailer. I can only share this hilarious reaction video from Double Toasted, which only shows parts of it (NSFW)...
The trailer is getting pretty good buzz. God only knows why SyFy is keeping people from sharing it.

• Mountains? When your CAPTCHA tells you to select all the mountain images, so you do... only to find out that they must live in Nebraska and think hills are mountains, which they most certainly are not...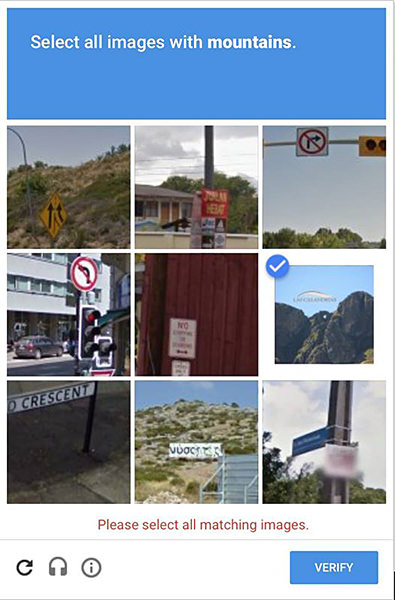 #1 and #8 qualify as "mountains"... alrighty then.

• These Days! "Take That!" is a band that didn't get huge success here in the US when compared to their home in the UK, where they are massively popular. Even so, I've always liked the band, and was surprised to find out that they released an album back in 2014 that I missed entirely called III. The lead single is a track filled with poppy fun that I can't seem to get out of my head...
Kind of cool how Take That! keeps chugging along even after losing two of their bandmates.

• Puppy! And, lastly, your weekly dose of "Awwwww... cute!" is right here...
Amazing how Mother Nature works.

And now... I could really use another day of my weekend.