Posted on April 23rd, 2017

Everybody have a nice Earth Day?
Good! Because an all-new Bullet Sunday starts... now...

• Sikh! Essential viewing...
The more you know...
Sikhism is a fascinating faith that I haven't studied nearly enough.

• Kingsman! Holy shit! Going back to insert this in Bullet Sunday because it's just too good. I loved the first film, and it looks like the second is going to be more of the same!
Very cool that the American version of "The Kingsmen" makes their debut... " The Statesmen!" I wonder if a spin-off franchise is at hand? So long as Matthew Vaughn is involved, that's fine by me!

• Krypton! Ooh a TV show based on Superman's home planet... Krypton. This could be interesting! Wonder how faithful they'll be to the source material? Will we get to see the Scarlet Jungle? The Gold Volcano? How about Vathlo Island? The Jewel Mountains? Or even the Red Ocean? Can't wait to find out. The series is being developed at SyFy but, for reasons too fucking stupid to comprehend, they're killing the trailer everywhere it pops up. So I can't share the trailer. I can only share this hilarious reaction video from Double Toasted, which only shows parts of it (NSFW)...
The trailer is getting pretty good buzz. God only knows why SyFy is keeping people from sharing it.

• Mountains? When your CAPTCHA tells you to select all the mountain images, so you do... only to find out that they must live in Nebraska and think hills are mountains, which they most certainly are not...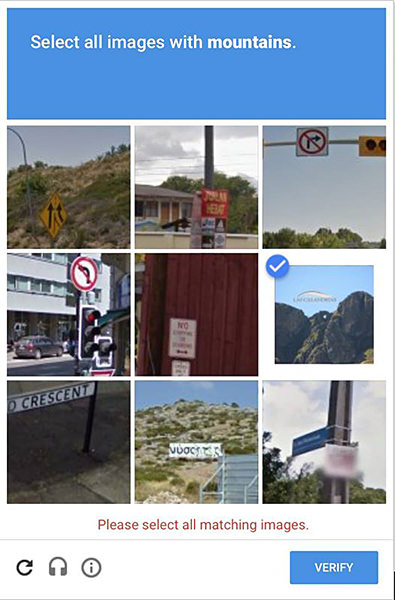 #1 and #8 qualify as "mountains"... alrighty then.

• These Days! "Take That!" is a band that didn't get huge success here in the US when compared to their home in the UK, where they are massively popular. Even so, I've always liked the band, and was surprised to find out that they released an album back in 2014 that I missed entirely called III. The lead single is a track filled with poppy fun that I can't seem to get out of my head...
Kind of cool how Take That! keeps chugging along even after losing two of their bandmates.

• Puppy! And, lastly, your weekly dose of "Awwwww... cute!" is right here...
Amazing how Mother Nature works.

And now... I could really use another day of my weekend.
Posted on April 9th, 2017

You may be thinking that after 500 Bullet Sundays I'd be giving up! But never fear, because an all-new Bullet Sunday starts... now...

• Target! Well, shit! All this time I've been waiting for the Victoria Beckham collection to debut at Target. It finally drops, and I find out it's WOMEN ONLY! What the hell?!?
Oh well... I promised I'd buy something nice when it the Beckham Collection was released, and I'm going to keep that promise. Good thing it's at Target where I know I can use the bathroom after changing into my new frock de Posh Spice.

• Something For Everyone! I'm not going to weigh in on the dumbass Pepsi commercial bullshit with Kendall Jenner... everything that needs to be said about it has been said. I just wondered over and over how in the hell the concept managed to get greenlit in the first place. And now, thanks to Saturday Night Live, we have that insight...
Probably. Probably.

• THE FACTOR! And speaking of SNL... holy crap! Alec Baldwin not only has a terrific President Trump, but a flawless Bill O'Reilly as well!
If only he would permanently join the cast. I mean, seriously, SNL ratings are higher than ever, and he's a perfect fit.

• Dreamy! Somehow I missed this one?
I need more dream pop in my life.

• Hannity! Yeah. Just going to leave this right here...
Agenda-ramming asshole.

And... Bullets B Gone.
Posted on April 4th, 2017

BEST!
ANNOUNCEMENT!
EVER!

Oh how I've been dreaming of this day.
Posted on April 2nd, 2017

You may be thinking that after 499 Bullet Sundays I'd be giving up! But never fear, because an all-new Bullet Sunday starts... now...

• Whedon! I am beside myself with hope... JOSS WHEDON IS GOING TO DIRECT A BATGIRL MOVIE! Which is both really great... and incredibly odd. Great, because Whedon may actually end up with a seriously good take on the character... odd because you'd think he'd hit Marvel up for a Black Widow movie, since he's already played around in that universe. Especially since Black Widow is, potentially at least, a much more interesting character.
Oh well. I'll take Whedon BatGirl...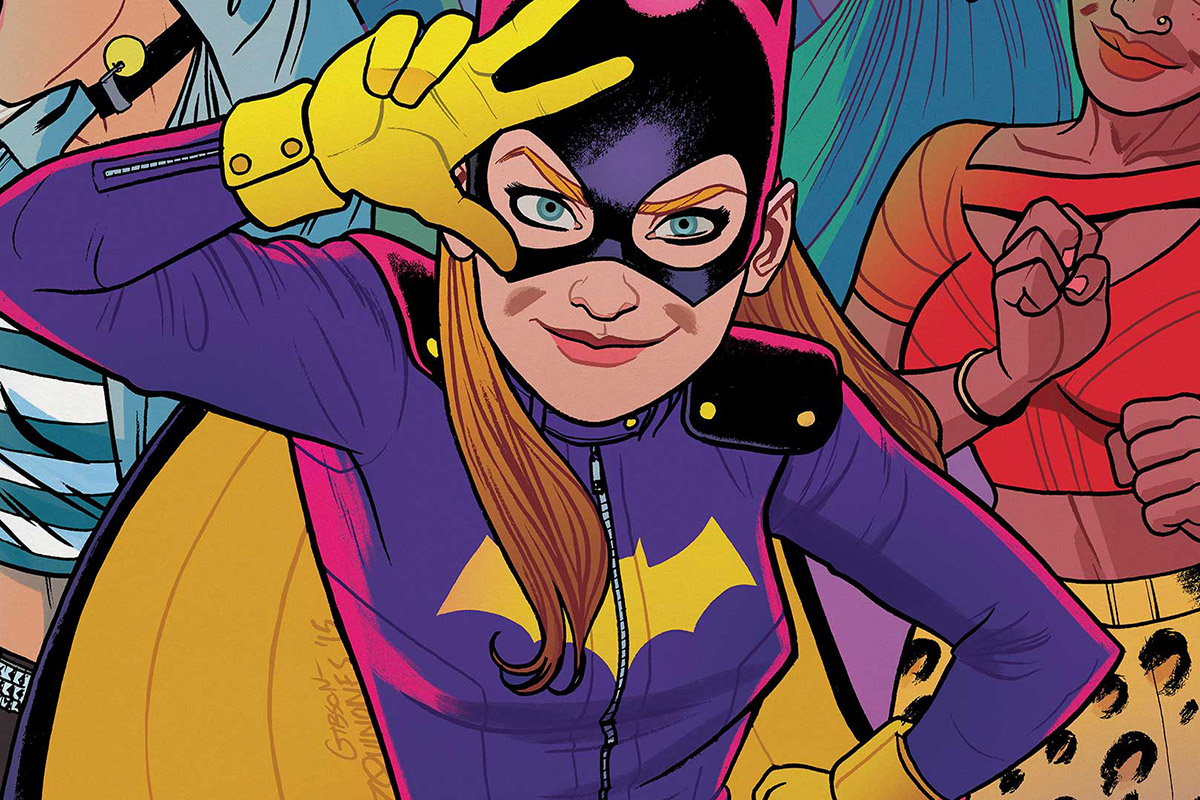 Hopefully he'll make it a fun film instead of glomming onto the absurdly shitty "dark" DC Comics cinematic disasters that Zack Snyder has crapped out of his ass. Nobody wants that.
What I would like is a LEGO BatGirl movie...
How awesome would that be?

• Homecoming. I swear... it's as if Marvel doesn't know how to fail...
This trailer looks like we're getting not only an amazing Spidey-film... but we're also getting a film that's firmly entrenched in the Marvel Cinematic Universe. At last. Can't wait!

• Besson! I know I'm pining away in vain at the idea of a sequel for The Fifth Element... but I guess Luck Besson's Valerian and the City of a Thousand Planets is as close as we're going to get...
It certainly looks like compelling sci-fi. Here's hoping.

• Funneh. Anybody out there watching Trial and Error? I find it surprisingly entertaining and quite funny...
MURDER BOARD! MURDER BOARD! MURDER BOARD!

• Guess. Okay then... will the pedophile principal be a godless liberal from a public school... or a God-fearing Christian from a private Christian school? Let's read and find out together, shall we?
Tulsa School Principal Arrested For Child Pornography.
Big fucking surprise... it's the God-fearing Christian. YET AGAIN. And yet over and over again we're told it's trans persons using bathrooms that's the big danger. It's homosexual teachers that's the big danger. It's gay characters in cartoon movies that's the big danger. Anything to distract people from the actual fucking danger that kids have to face. Give me a fucking break.

• Song Like You. My current earworm...
Just 18 years old. Amazing.

And... onwards towards another 500 Bullet Sundays.
Posted on April 1st, 2017

Hey! What a nice surprise!
A new Rick and Morty episode was released on April Fool's Day!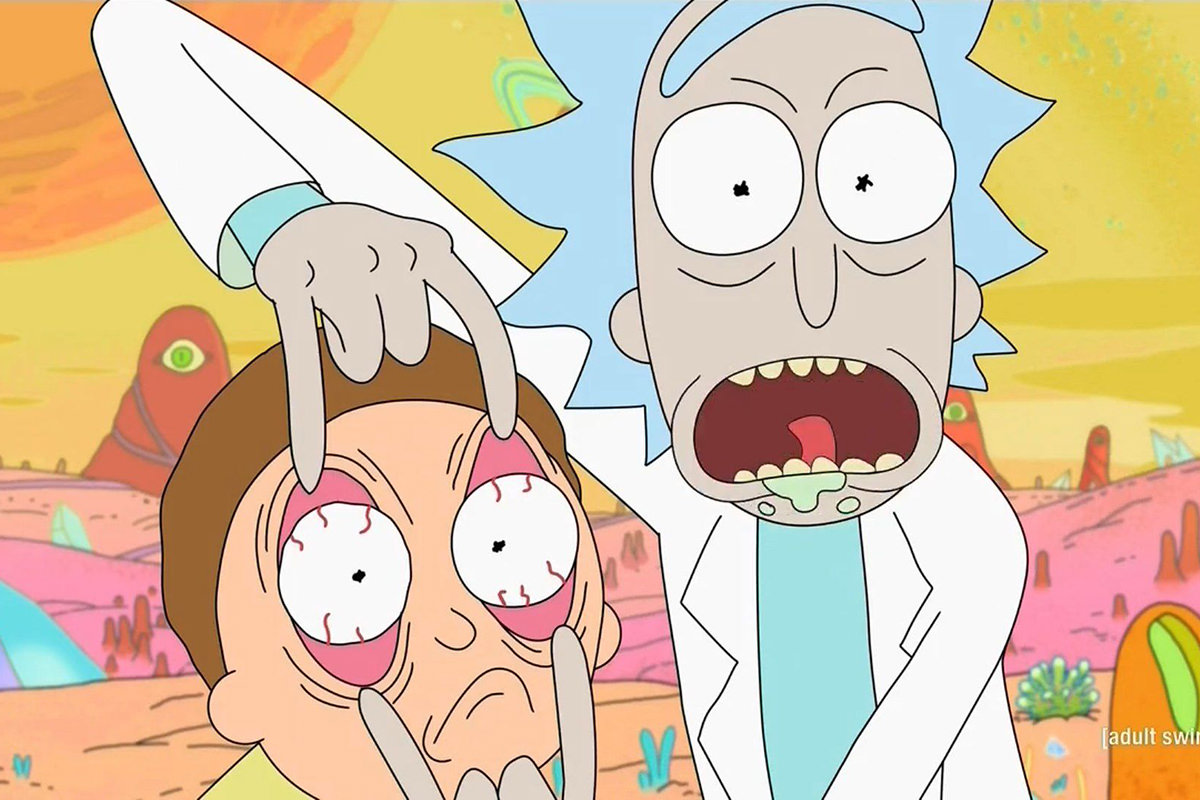 I love this show.
Seeing the Season 3 premiere months(?) early just makes me want to watch the past two seasons all over again.
Posted on February 5th, 2017

It's the laziest of Super Bowl Sundays, because an all-new Video Edition of Bullet Sunday starts... now...

• The Right God.

• Our Reality.

• Our Reality, Redux.

• What About This Guy?
UPDATE: Here's the full story of Dan Lasko, as told to Pedigree...

• Conan.

Bullet Sunday will be back next week. Assuming there's a Sunday to put bullets on.
Posted on January 15th, 2017

Don't give the horrors of reality another thought, because an all new Bullet Sunday starts... now...

• iPhone! A decade ago, Steve Jobs unleashed the iPhone on an unsuspecting world. The reactions at the time were gold. And, in hindsight, hilarious. The Telegraph has a nice retrospective on it all which you can read by clicking here.

• Banshee! I was recently turned onto an amazing Cinemax television show, Banshee, by long-time blogger friend Karen Sugarpants. It's the story of a man who gets out of prison after 15 years and, after an accidental series of events, ends up sheriff of a small Pennsylvania city in the heart of Amish country. I was hooked immediately, and have been binging all four seasons over the past week. It's packed to the rafters with insane amounts of violence and sex... but, in-between all that, there's some fantastic moments. Like when the sheriff hires a former white supremacist as a deputy in the middle of an assault on the police station...
Seasons 1 & 2 are streaming on Amazon free for Amazon Prime members. If you can stomach the show, it's worth checking out.

• Ghibli! Speaking of Amazon Prime Streaming... there's an upcoming animated series called Ronia, the Robber's Daughter by the magicians at Studio Ghibli...
Gorgeous. And available at Amazon Prime Streaming come January 27th!

• Switch! I've owned a lot of video gaming systems over the years. But my favorites have all been Nintendo. It doesn't matter that my XBOXes and PlayStations have better graphics and more power... it's the Nintendo systems that have the most fun games and innovative gameplay. Wii was a quantum leap forward. Wii-U was kind of a misstep, but still had amazing games available. And now Nintendo has announced their latest... Switch...
Needless to say, looks like a pretty nifty way to play video games. I'd buy one, but I never have time to play much anymore. If you're looking for more details on the system and the games being developed for it, Nintendo had a presentation on it the other day.

• GO GO MEOWER RANGERS! Now that Power Rangers is getting rebooted, it seems only appropriate that this cat-infused version of the show is working its way around the internet...
Good luck. And may the meower protect you!

• Diet! Um. Yeah...
"Diet Racism" and "Diet Homophobia" are responsible for me taking a mini-sabbatical from Facebook this week. I've got my sanity to think about.

No more bullets for you. See you next week!