Posted on June 23rd, 2021
Posted on May 30th, 2021

Try to tell me that you were looking forward to the holiday weekend more than Bullet Sunday! Just try! I won't believe you... because an all new Bullet Sunday starts... now...

• Situational Conjecture! This past Thursday I had to run an errand, so I stopped at the drive-in for some lunch then parked to eat. As I was sitting there, I saw a skinny kid with tattoos on his calves walk by... and instantly I was taken back to something a friend told me. He was leaving a grocery store behind another man. As they exited, a kid comes up and asks if they have a couple bucks to spare so he can get something to eat. The man ahead of my friend said "Maybe if you spent less money on tattoos and drugs, you could afford to eat." My friend, who was mortified that this is how somebody would act towards a hungry person, set down his groceries and got out his wallet. He handed over $5 and said (loudly) "NICE INK! ENJOY YOUR LUNCH." My friend was still raging about it when he told me all this the following week. "Maybe he got the tattoos before he ended up in a situation where he's asking for food money! Maybe a friend is a tattoo artist and did them for free! Maybe he got them in trade for work he did! How the fuck does that asshole think he knows ANYTHING about that kid's situation? And do people with tattoos automatically do drugs? Where did that come from? WHAT THE FUCK, MAN?!? THE KID WAS HUNGRY!" My friend is, of course, absolutely right. About all of it. You just really never know what somebody's situation is or what they are going through. So don't let what you think you know turn you into an asshole. Heaven only knows I try.

• Wholesome Watch! Men with Baby Animals... a bullet in two parts. Starting with Part One...
And, Part Two...
You're welcome!

• Welp! This just in from the No Fucking Shit Department... JJ Abrams: Lack of plan in Star Wars' latest trilogy was a "critical" flaw.

• Sublet! I've mentioned more than a couple times my obsession with actor John Benjamin Hickey (heck, I even wrote a blog entry about him). He is hands-down one of my favorite character actors because he elevates every move he appears in... even when he's just popping up for a small role. — Now today I find that not only does he have a new movie coming out... HE'S THE LEAD! But it gets better... the movie is from director Eytan Fox, who made the amazing film "Yossi & Jagger."
To say I am psyched to see this movie is a massive understatement. It looks really good!

• LiLo Dallas Netflix Pass! Lindsey Lohan is starring in a Hallmark-style Christmas movie for Netflix about a spoiled hotel heiress who gets amnesia and ends up in the care of a blue-collar lodge owner and his daughter. Perfect. Absolutely perfect. It's Paris Hilton meets... um... well... LITERALLY Lindsey Lohan, and I will absolutely be tuning in for that.

• Our National Nightmare. Read this. Read this and tell me that this society isn't a misogynistic pile of shit looking for any excuse to control women, traumatize women, and punish women. Go ahead. Tell me. I'm waiting. Welcome to our dystopian nightmare. And don't be at all surprised when you research this and find that there are women who support it. Some of the most anti-woman people I've met have been women...
Jim Wright — May 26 at 8:24 AM

The Pennsylvania state legislature today voted to advance a bill by Republican state legislator, Frank Ryan, that would essentially fine women who miscarry, force them to apply for a "Fetal Death Certificate" (and pay a filing fee), and then require a formal burial or cremation of the remains (which the woman would also have to pay for) — no matter where in the pregnancy the miscarriage occurs.

If this were to pass, if you miscarry in Pennsylvania, say at six weeks, then by law you would be fined, penalized, and required to hold a burial for handful of non-viable cells that are essentially indistinguishable from menstruation.

Ryan drafted this bill because of "his own experience after losing a child."

He said he was "asking the ladies in the room" to "recognize how men feel."

I'll pause so you can shout the appropriate profanity here.

This isn't the first bill of its kind. And no matter if it passes or not, it won't be the last. Because, this is the inevitable end result of "life begins at conception" and "fetal personhood."

Inevitable.

This is where they were ALWAYS going to go with this.

Because even if they outlaw abortion, it won't be enough.

It won't be enough.

If you consider abortion to be murder, if you make that law, then it is inevitable that EVERY miscarriage WILL have to be investigated as a possible case of negligent homicide or manslaughter.

And that's EXACTLY where these religious nuts are going with this.

And if they pass THAT, it still won't be enough.

It won't be enough.

If they get their way, then the moment a woman becomes pregnant, she will legally be considered nothing more than an incubator with no rights or self-determination. Property of the State and of their religion.

That is the ONLY possible end result of this reasoning.

Don't take my word for it, listen to people like Ryan in their own words. Listen to the preachers. Listen to the Right to Life movement.

These evil lunatics need to be removed from every office in the land and their insane religion needs to be marginalized and starved until it dies forever.

Then they can give their miserable god a burial if they like.
No word as to whether fertility clinics which fertilize countless numbers of eggs in order to assist women having difficulty getting pregnant will be affected. But since only wealthy people can afford that kind of science, I think we all know what the answer will be.

• Sponsored?! And lastly today, holy shit...
And I so wanted a Nazi-era fuck blanket.

Dats all I got. I'm going to cut out and enjoy my Sunday. Hoping you do the same!
Tags:
Bullet Sunday
,
John Benjamin Hickey
,
Movies
,
News
,
Politics
,
Tattoo
,
Television
,
TikTok
Categories:
Bullet Sunday 2021
,
Movies 2021
,
News – Politics 2021
,
Television 2021
—
Click To It:
Permalink
—
0 Comments: Click To Add Yours!
Posted on May 28th, 2021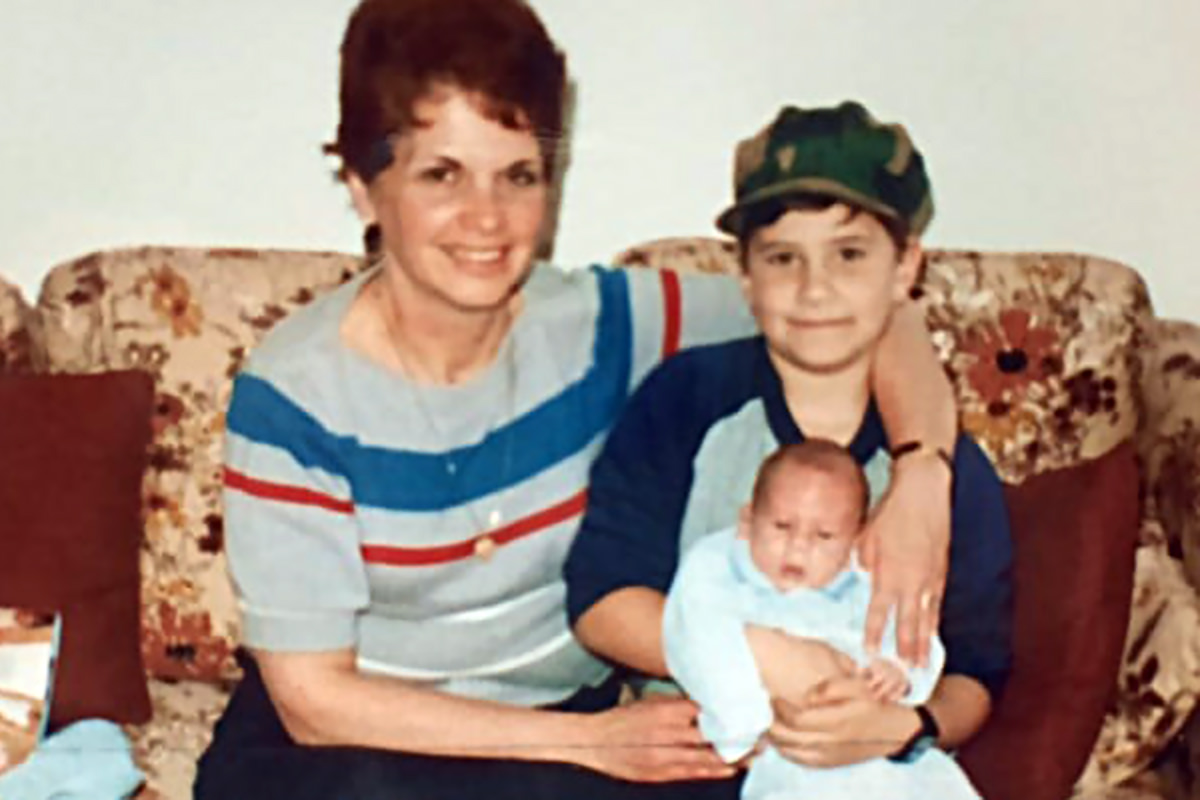 Posted on May 21st, 2021

There's a special place in hell for companies who try to fool people into doing business with them by pretending to be authorities of something. Earlier this week I received an "official notice" about a monetary disbursement on my mortgage. Not from my lender... but from "the county office" where I reside. And I'm all like PAY ME THAT MONEY!
Except...
It's only at the very bottom of the letter in tiny grey print where they tell you that they are actually not an "official" anything... they are a bank and that this is a refinance offer. So all the government-like official symbols and claims of being "county representatives" are just bullshit to try and fool you into contacting them for "money you are owed."
It's a scam.
Meant to deceive hardworking people. And especially to deceive the elderly, who are more easily roped into believing this kind of bullshit.
Rage inducing.
And if the ACTUAL AUTHORITIES are not going to do something to put a stop to this, I can only hope that all the liars and assholes responsible for this horrendous shit will spontaneously combust. Though going out in a blaze of glory is too good for them.
Posted on May 9th, 2021

We may not be at heard immunity yet (if ever), but life goes marching on... because an all new Bullet Sunday starts... now...

• Mom! Happiest of Mother's Days to all the moms out there. The more time goes on, the more grateful I am to have had the best mom ever looking after me...
We were best friends from the start and I love her around the world and back.

• Hoth! Anybody seen Star Wars: Biomes on Disney+ ?!? Gorgeous! Just a 12-minute screen saver of various planets from the Star Wars universe...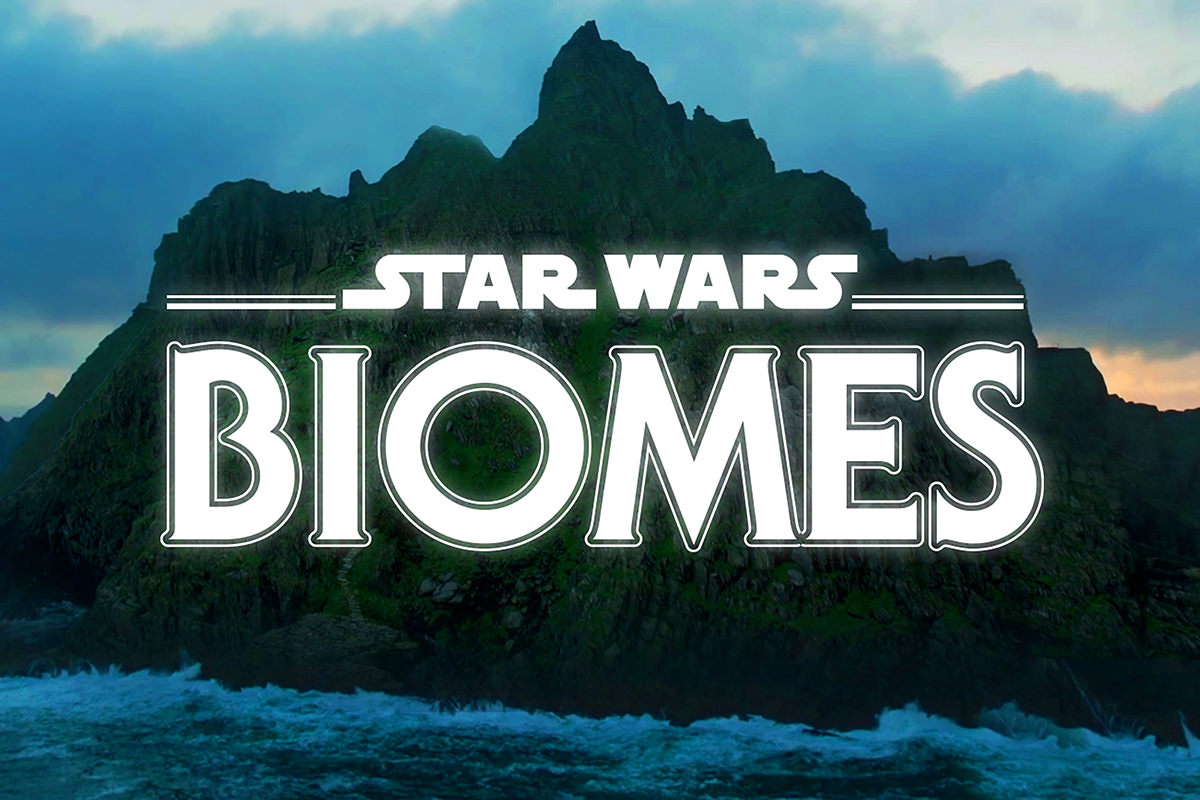 I am addicted and want more... more... MORE! There are other planets that would be so cool to see! If you have Disney+ tune in and be mesmerized! Then demand another episode! The two ship fly-through videos (for the Millennium Falcon and a Star Destroyer) are also wonderful to look at.

• Vaccinate! The New York Times has a fascinating article on how Pfizer is manufacturing their COVID vaccine, and I encourage everybody to give it a read.

Image from The New York Times
Incredible stuff. mRNA vaccines seem more like magic than science, and future prospects for the technology are bright indeed.

• Honnold! Every New Year's Day, I have a checklist of things I do. On that list is to check and see if Alex Honnold... a free-climbing genius... is still alive. I'm a huge fan, but not always able to keep up on what he's up to. As of a week ago, I know he was alive because he did a video for GQ Magazine where he looks at climbing scenes in movies. It's fantastic and well worth your time to watch...
"He doesn't get tired though because he's Tom Cruise!" And here's the original one I watched...
"Oh my goodness gracious... he just fell to his death!" Alex is entirely too nice for this cruel world!

• Trek! I am rewatching the first JJ Abrams Star Trek movie... you know, the one with ALL THE LENS FLARE ALL THE TIME... I just got to the point at the start where Lil' Spock is beating the ever-loving shit out of the Vulcan kid that called him mom a whore. All while his classmates look on in horror. And I realize something. JJ Abrams completely and totally defined Spock in three scenes... something it took a dozen episodes of the original television series to do...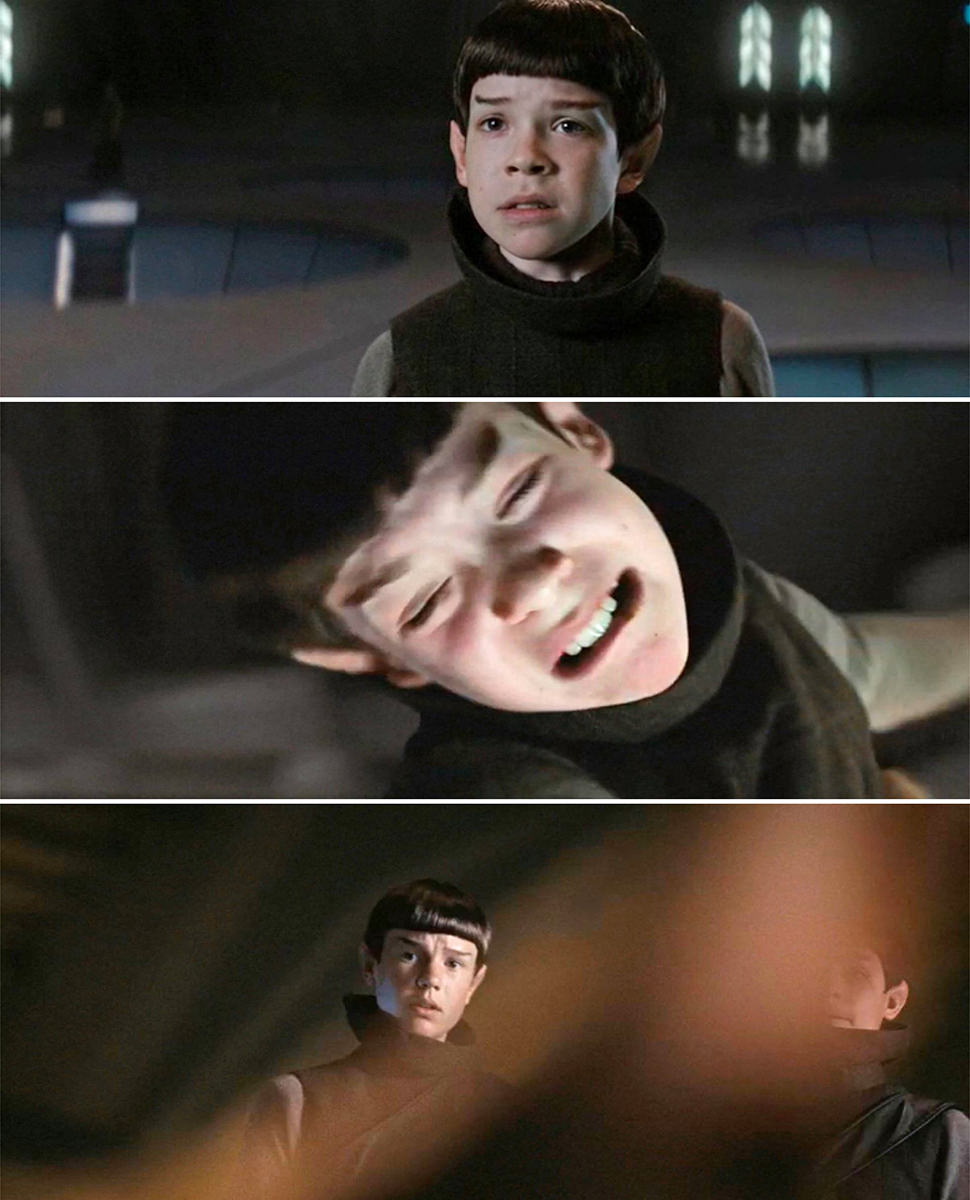 And this follows on the heels of him doing the same for James T. Kirk. Say what you like about the reboot, but Abrams was absolutely brilliant in introducing the Star Trek Universe to people who may have been unfamiliar with it. If you didn't know Kirk, Spock, and McCoy at the beginning of the movie... you certainly did by the end. No easy feat.

• Clark! I was a huge Tom Clancy fan back in the day. Read all the early books he wrote. They were entertaining diversions with increasingly ridiculous stories... reaching peak absurdity when Jack Ryan became president. I stopped reading a couple books after Executive Orders and never got into the books that were added after Clancy died where other authors wrote them. I thought the three movie adaptations with Alec Baldwin and Harrison Ford were pretty good. The Ben Affleck and Chris Pine movies were forgettable. Though I have (mostly) enjoyed the John Krasinski Jack Ryan series on Amazon. And now we have Without Remorse with Michael B. Jordan as John Clark...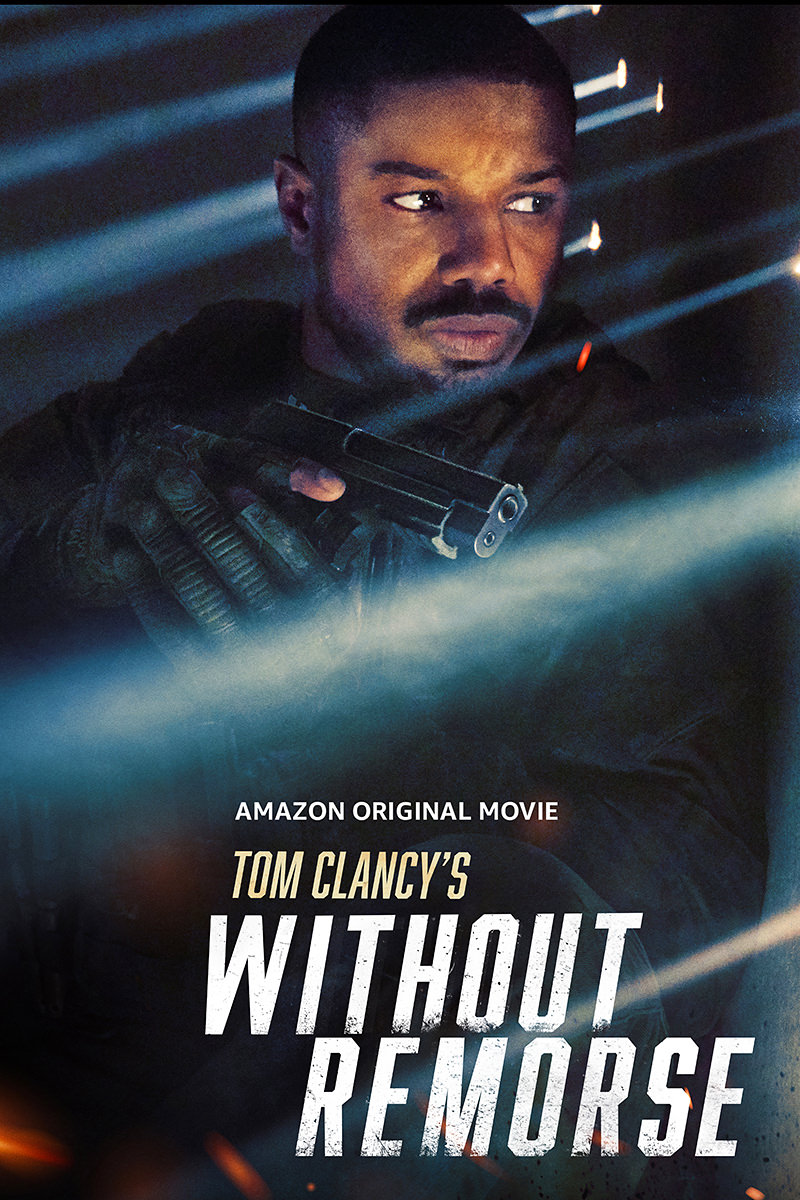 Despite the story starting off with a tiresome and antiquated "fridging" that could have easily been changed, it's a darn good movie. Jordan has the chops to sell the character both emotionally and as an action star, and his path of revenge is glorious. If you like this kind of thing, it's worth a look on Amazon Prime streaming!

• Borders! I absolutely love stories like this: Belgian Farmer Accidentally Moves French Border.

And that's a wrap on my Sunday Bullets. Hope your Mother's Day weekend was a good one!
Tags:
Bullet Sunday
,
COVID-19
,
Mother's Day
,
Movies
,
News
,
Pandemic
,
Star Trek
,
Star Wars
,
Television
Categories:
Bullet Sunday 2021
,
Movies 2021
,
News – Politics 2021
,
Television 2021
—
Click To It:
Permalink
—
2 Comments: Click To Add Yours!
Posted on May 3rd, 2021

I am at the end of my rope with the pandemic response.
Where I live here in Redneckistan, we've made INTERNATIONAL NEWS because there was a super-spreader event in the city of Republic, Washington on April 9 through 11. Now 10% of the population there has been diagnosed with COVID. And that number is sure to climb because the people who got it from the people who were at the event haven't shown their symptoms yet. That will start happening any minute now, because we just passed three weeks out. Their 25-bed hospital has been completely overrun, so patients are being shipped to other counties where they can fill up their hospital beds. Yikes.
And now I steel myself for hater Democrats to say "TYPICAL DUMBASS REPUBLICANS!" because that's always their response when something idiotic here makes world news. Except... it's not as simple as that. In the 2020 election held in Ferry County, which is where the city of Republic is located, 1/3 of the people voting there did not vote for President Trump...
Washington State is a blue state. In fact, it's one of the bluest states (if not the bluest state) across all demographics in the entire country. Most of that "blue" is on the West side of the Cascade Mountain Range, it's true, but the blue is spreading. Where I live, the vote was only 53% Trump, 45% Biden, and 2% Other. To which a lot of people across the state were saying "HALF didn't vote Republican?!? Because this would have been absolutely unthinkable even ten years ago. So when people look at idiocy in my region and their immediate response is "TYPICAL DUMBASS REPUBLICANS!"... they are thinking of the past, not the here and now.
Though the Republican demographic IS likely responsible for what happened in the small city of Republic.
There's just no sugar-coating it... the data claerly shows that the people more likely to engage in dangerous and reckless pandemic behavior are Conservatives. Though, to be honest, I don't really blame them for being ignorant as to how their actions are dangerous. I blame the "news" organizations which cater to them. When you have Tucker Carlson regularly spreading outright bullshit and lies when it comes to masks, vaccines, and COVID, well... the people who trust him as a "news" source are going to be roped into that kind of thinking. The outlet they choose to keep informed is misinforming them. You tune into a channel called "FOX NEWS" because it's the "news," and it doesn't occur to you that it's not actually reporting facts. FOX "News" lawyers infamously argued that people can't sue them for spreading misinformation because "FOX persuasively argues, that given Mr. Carlson's reputation, any reasonable viewer 'arrives with an appropriate amount of skepticism' about the statement he makes." But that doesn't get reported on FOX "News." There's no disclaimer at the start of Tucker Carlson's show letting their viewers know that most everything he says is utter bullshit. And so they continue to believe him.
This is backed up by the above-linked article in the Tri-City Herald...
"The county previously had relatively few COVID-19 cases, and many in the conservative, rural community saw mask mandates as infringing on their liberty. Less than one-quarter of the county's residents have received a vaccine to date, according to the health district, but officials said the outbreak has increased interest in it."
Because apparently it takes hospitals being overrun and people dying to get people to start thinking seriously about COVID? Thank you, Tucker Carlson.
I've lived in Redneckistan for 50 years. I understand that things are not so cut-and-dry when it comes to the people, the attitudes, and the lifestyle here. And it's for that reason that I have always tried my very best to be compassionate when it comes to the conservative school of thought which drives our society. Outsiders judge us without knowing us... or without even trying to understand why things are the way they are here. And while I get frustrated... a lot... because of the horrific level of willful ignorance that goes hand-in-hand with a public that's been duped by FOX "News," OAN, and Newsmax, I try to keep my head and heart on track. I do not wish ill on my fellow Redneckistan residents. They are my friends, family, and community. I choose to live here, so any problems I have are on me... not them.
But it's not always easy.
And it's just going to get worse, because Governor Jay Inslee has no choice but to start phase rollbacks as COVID cases here continue to explode. And, as you can just imagine, the people who have been conditioned to hate masks, hate vaccines, and hate science, REALLY hate our governor, even though he's just responding to a problem that their actions are largely responsible for. Businesses here don't have signs saying "State Mandates Require a Mask Be Worn On These Premises"... instead it says something like "DUE TO GOVERNOR INSLEE DECREE, YOU HAVE TO WEAR A MASK! DON'T BLAME US, BLAME YOUR DICTATOR!" Which is to say that people are being conditioned to hate Governor Inslee as well.
In all honesty, I've given up trying to convince people. My voice simply cannot compete with "The News" that everybody here believes in.
All I can do is find voices of reason to listen to, try to be understanding, try to be respectful, and carry on as best I can... all while resisting the urge to run around screaming "WOULD YOU PLEASE JUST WATCH THIS VIDEO FOR GOD'S SAKE!"
Mostly because, while all of John Oliver's information is good and the way he presents it entertaining, the condescending snark in the way he presents it would not go over here well at all. And I get it. Last Week Tonight caters to a liberal audience just like FOX "News" caters to a conservative audience.
The "middle ground audience" is grossly underserved.
And so I'll just keep biting my tongue, try to convince people to trust science where I can, and go on living my life.
Such as it is in the middle of a global pandemic that's exploding out my back door.
Posted on April 28th, 2021

Just two days ago I wrote about how utterly awful people are with their stupid shit. And today it all reached a peak that had me wishing an asteroid would nuke the planet. I am so done with awful, ignorant, stupid people. Like really done. Good thing my Buddhist philosophy promotes and existence of non-violence!
The nice thing is that the CDC realeased new guidelines for those who have been fully vaccinated which, as I understand it, is two weeks after your second dose (which is May 5th for me). It's quasi-normal stuff...

Click the image to embiggen it.

I was supposed to fly out to New Orleans in June... plans which were made back in December of 2020 when the vaccines were rolling out... but canceled them this morning. That will make my first trip be in September, by which time I will hopefully feel better about crawling on an airplane with people and their nonsense for five-and-a-half hours.
Just my luck there will be a new COVID strain that hits at the end of August which isn't stopped by the vaccines. Then I'll have to wait for a Pfizer booster shot or something.
All because people are selfish dumbasses and, in the absence of reason, those who are fighting the good fight against COVID are facing an uphill battle. Because the pandemic isn't the enemy any more... it's the morons who don't trust science and take COVID seriously that keeps the war going on and on and on.
Posted on April 9th, 2021

Last night I stayed up until midnight to watch the latest episode of The Falcon and The Winter Soldier but ended up going to bed instead. The middle part of a story is usually the lull in the storm before the build-up to the finale, and I figured I'd be better off catching up on my sleep.
This morning I woke up early to watch it and was not shocked by anything in the episode. I was happy with the way that it filled in the blanks as to the philosophical differences between Sam Wilson and John Walker. And I want to reiterate again that Wyatt Russell is absolutely killing it as the "new" Captain America. People have been unloading a lot of hate towards the actor and I just don't get it. As I've said all along, the character of John Walker has a specific purpose in the story. And watching Russell build out that purpose is thrilling to watch. He knows exactly where New Cap needs to go and is taking him there perfectly...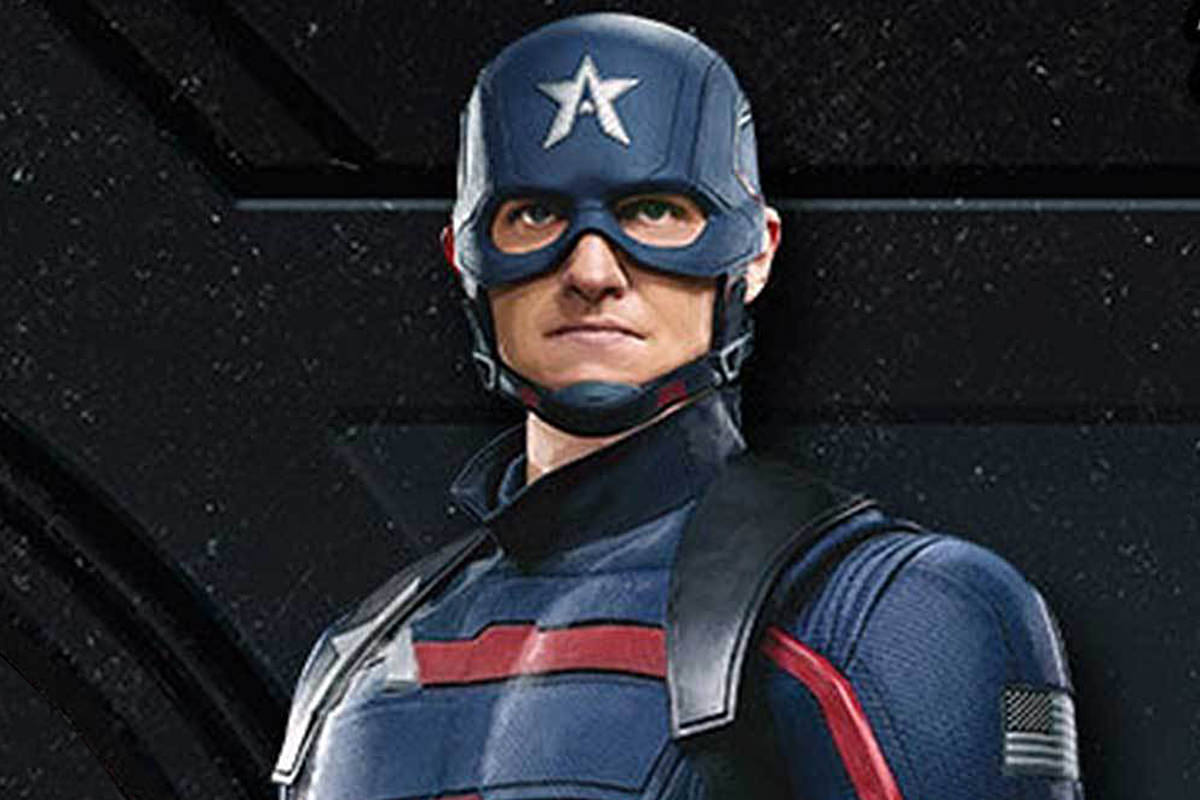 I sure hope that fanboys start to understand this so they stop sending death threats(!) to Wyatt Russell. I mean... holy shit. The guy is a very good actor just doing his damn job.
It's been interesting to see Marvel Studios actually treating the show like they billed the show: as a six-hour movie. Now instead of 30 minutes of build-up and world-building followed by 30 minutes of development followed by a 30 minute race to the finale, we get more time to better flesh-out the story and characters while still having all the action beats of a big-budget film. All the subtleties that make The Falcon and The Winter Soldier such a good television show are the first things that would be cut when making it into a theatrical motion picture.
tl;dr... I like what's happing with this series because it's different. It's not just "made for television movies of the same old things.
But enough about super-hero television.
Back in The Real World, Prince Phillip has died at 99 and DMX has died at 50.
Prince Phillip, husband to the longest ruling monarch to ever exist, was a dutiful public servant who was also highly problematic. His history of saying abusive, misogynistic, racist, and bigoted crap is legendary. But of course the tabloids are already blaming Meghan Markle. Never mind that he was 99 years old and in declining health, it was an interview with Oprah that did him in. I swear... people will find a way to blame Black women for anything, no matter how absurd, because that's the default of a society built on systemic racism and misogyny.
DMX, a celebrated rapper and actor, was a hugely successful and talented musician that was also highly problematic. Some of his music was shockingly homophobic... often violently so. And then there were his lyrics promoting misogyny and rape which were roundly (and rightly) condemned. And yet... some of his tracks were brilliantly honest and raw, changing the course of music history in their wake. I practically wore out my CD for his debut album It's Dark and Hell is Hot when it was unleashed upon the world in 1998. It was a great album to listen to when you were mad at the world and wanted to vicariously unleash through DMX's rage. And I was a mad at the world quite a lot back in those heady pre-politically-correct days. In more recent times, I've been reading story after story of what an incredible human being he was. Stories of kindness towards total strangers. Stories of him just being a decent person to all he met. It's as if the PERSON he strived to be was the best of humanity... while the PERSONA he portrayed in some of his music was the worst of humanity. It makes him difficult to figure out, but also makes me happy to know that he was a genuinely decent guy beneath it all.
And now I'm headed for a nap in the hopes that the raging headache I've been battling all day will give me a break. It's tough to blog when it feels as though your eyeballs are being pushed out of your skull.
Posted on March 29th, 2021

Evergreen's Ever Given super-hauler container ship which has been stuck in the Suez Canal since Tuesday was finally un-stuck. Naturally I've been reading up on all things Suez Canal this week because that's just the kind of person I am.
What's so interesting to me is that the Suez Canal costs loads of money to take your ship through. LOADS of money. Because of how massive the Ever Given is, I would not be the least bit surprised if the fee is millions of dollars. $5 million+ feels about ballpark because that baby is huge. Smaller ships cost less, of course, but given that 50+ ships are going through the canal every day... Egypt is making serious bank. A reported $14 to $15 million on an average day (though I would not be shocked if that wasn't a conservative estimate).
So while it's probably hundreds of thousands dollars cheaper to go around Africa (extra labor and fuel considered), you're losing precious time. Depending on the starting and ending destination, you could be adding anywhere from five to ten days. That's five to ten days your ships are not able to be transporting more cargo. Which means lost revenue. Hence the reason the Suez Canal is so popular. When they calculated it out, they estimate that $9.6 billion dollars in trade was being held up by the Ever Given before operations resumed.
Yikes.
Since the Suez Canal is mainly for freight that travels between Europe and Asia, you'd think that the USA wouldn't be terribly affected. Anything from Europe to the East Coast is a straight shot. Anything from Europe to the West Coast uses the Panama Canal. Then it's vice-versa from Asia to the USA. But global trade doesn't really work like that. The ramifications of the Europe-to-Asia-to-Europe route shutting down will undoubtedly cause all kinds of problems that spill over into the Americas.
As if the world didn't have enough trouble already.
The official cause of all this was chalked up to "wind." In which case there wasn't a lot that the Ever Given could do. At that size, it undoubtedly had a tug or two helping to keep it on course, so you can't even put the blame entirely on Evergreen's captain.
Shit happens y'all.
Just don't be surprised if a roll of toilet paper to wipe it costs more over the next several months.
Posted on March 25th, 2021

I bounce back and forth between wanting to know absolutely everything that's happening in the world today... and wanting desperately to know nothing about anything anywhere. But I couldn't live with myself if I turned an ignorant eye to all the crap that's happening, so I do my best to stay informed and wade through the sewage forced upon us by the bullshit media with their bullshit agendas.
Right before my birthday happened, the "big news" of the day was Vice President Kamala Harris not saluting the military detail for Air Force 2 as she walked onto her personal jet to go do... something... or whatever. People were beside themselves with rage over her blatant disrespect.
Except...
The President of the United States of America salutes our troops out of (relatively) recent tradition because he is COMMANDER IN CHIEF OF THE ARMED FORCES. And even then it's not required OR expected. The Vice President isn't in command of jack-shit when it comes to the military, so she doesn't salute them. She's just a civilian in public service.
And yet here comes shitloads of people throwing a fit about it.
Which is like being big mad because a grocery store clerk doesn't salute our troops, but okay.
Every damn day this country gets more ignorant and more idiotic because people are fucking sheep who don't even know why they're mad any more. Somebody on TV or the internet tells them to be outraged, so they get outraged. All people care about is whether the outrage fits the narrative they've been programmed with. Facts, evidence, experience, accuracy, and knowledge simply Do Not Matter.
And I don't know what else to say about it except "Well, have at it then. Keep on being that person who can't help but announce to the world how big of a dumbass they are." — Because what else can I say? There's no changing anybody's mind, and patiently explaining why Vice President Harris didn't salute the guys outside her fancy plane would make zero difference. They would still be outraged.
And can you imagine if she had saluted?
Then the outrage would be SHE'S NOT MILITARY! SHE'S NOT IN THE CHAIN OF COMMAND! HOW DARE SHE THINK SHE IS WORTHY OF SALUTING OUR BRAVE TROOPS! WHAT A DISRESPECTFUL PIECE OF SHIT!!!
Because that's what the outrage machine does. That's all they're good for, apparently.

Which brings me to this bit of genius from comedian Russell Brand, one of the foremost thinkers on the planet (whether you agree with him or not)...
"I mean in England we have a Queen for fuck's sake. A Queen! We have to call her things like 'Your Majesty!' Like she's all majestic... like an eagle or a mountain. She's just a person. A little old lady in a shiny hat — a shiny hat that WE paid for. Or 'Your Highness.' What the fuck is that?! What, she's high up above us at the top of a class pyramid on a shelf of money with her own face on it? We should be calling her Mrs Windsor. In fact that's not even her real name, they changed it in the war to distract us from the inconvenient fact that they were as German as the enemy that teenage boys were being encouraged, conscripted actually, to die fighting. Her actual name is Mrs. Saxe-Coburg-Gotha.
All this drama. All this outrage. All this hate. It's all built around mere humans that used to exist to serve us... but now exist to be worshipped by us. If you are a Republican you are required to worship at the altar of President Regan. If you are a Trump-Republican you are required to worship at the altar of President Trump. If you are a Democrat, then President Obama is your god... with President Biden as some kind of god-adjacent deity or something. And once you've been programmed with which god you'll be worshipping, you are expected to be blindly loyal to them... all while hating everybody's else's god... regardless of circumstance.* Which is how we get to "KAMALA HARRIS IS A DEMON IN LEAGUE WITH THE GREAT SATAN JOE BIDEN AND WE NEED TO BE OUTRAGED WHEN SHE DIDN'T SALUTE EVEN THOUGH SHE DOESN'T HAVE TO SALUTE BECAUSE THAT'S WHAT OUR GOD DEMANDS OF US! (as handed down from on high by Fox News, restrictions do not apply)"
And, I gotta tell you, I'm exhausted by it all.**
If only we could get back to a place where political leaders are public servants again.***
Though, if I'm being honest, I think we've gone too far down the rabbit hole to ever go back. It's going to be politicians as gods, mandatory blind worship, generated outrage, and hate on top of hate on top of hate, from here on out. Which is both sad and inexplicable, because I think if you sat people down individually and asked them if this is what they really want, their answer would be "no." But nobody has time for that conversation. They have to get back to being mad about somebody over something that somebody told them to be mad about.

*Which, coincidentally enough, is how world religions seem to work, but I digress.
**Not exhausted enough to pick a god, but still... I digress.
***Or, at the very least, aren't able to be bought by lobbyist payola... no more digressing.