Posted on June 1st, 2018

Happy Pride Month, everybody!
But especially to my hetero-challenge friends who mean more to me than butter.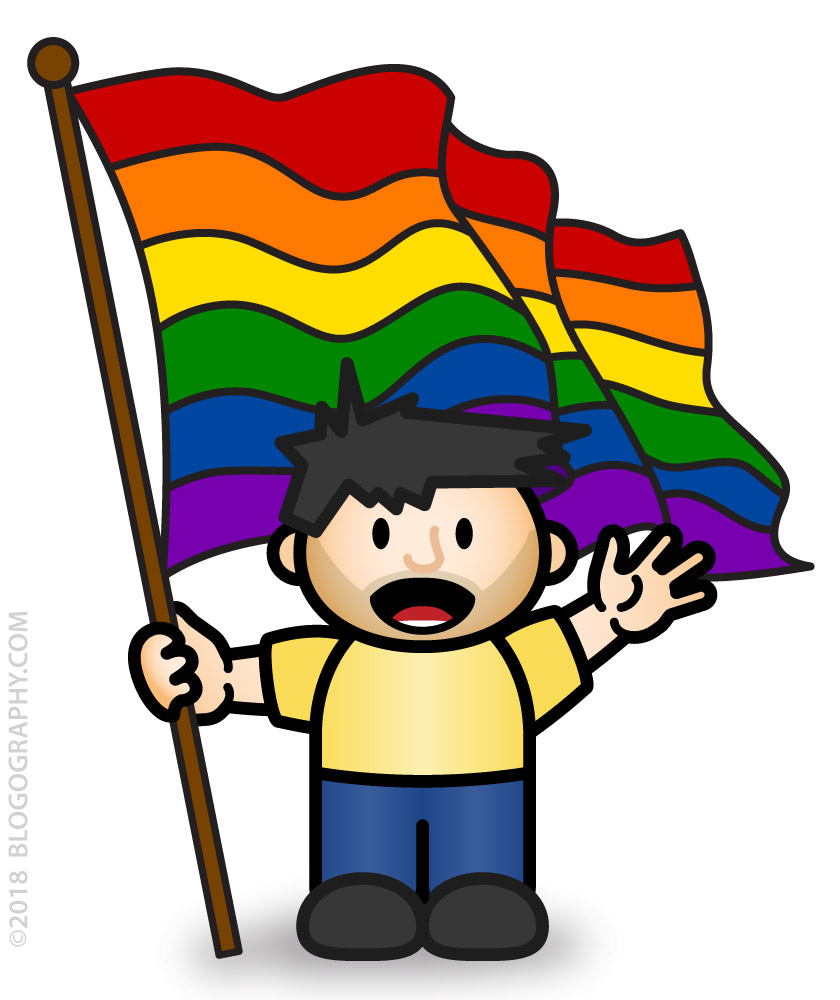 And if this isn't the perfect thing to post for the start of Pride, I don't know what is...
Be happy out there, people.
Posted on May 24th, 2018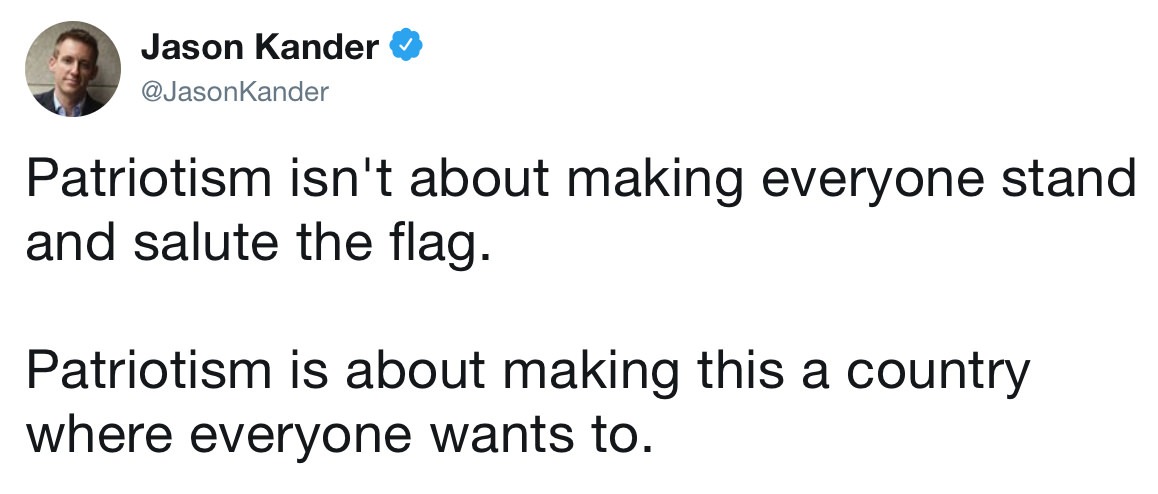 Posted on May 20th, 2018

Put on your Sunday's best... because an all new Bullet Sunday starts... now...

• Mo Carbs! Hey everybody... IT'S CARB AWARENESS DAY! I'm not supposed to eat many carbs anymore, but you can bet I'll be celebrating! Bread, pasta, and sugar for everyone!

• Twins Redux! And here it is... the first single from Thompson Twins' Tom Bailey's forthcoming album: Feels Like Love to Me...
Needless to say, it's a huge relief that this has a true Thompson Twins vibe to it... which is exactly what I want in a new album from Tom Bailey. It feels a bit more mature than Into The Gap, but doesn't sound as different as Big Trash or Close to the Bone did at the time... which is to say that it fits nicely between the end of the Thompson Twins and the beginning of Babel. At least from this one song it does.

• I Smell Bullshit! Fraganzia... because Febreze and every other product name worth a shit has been taken...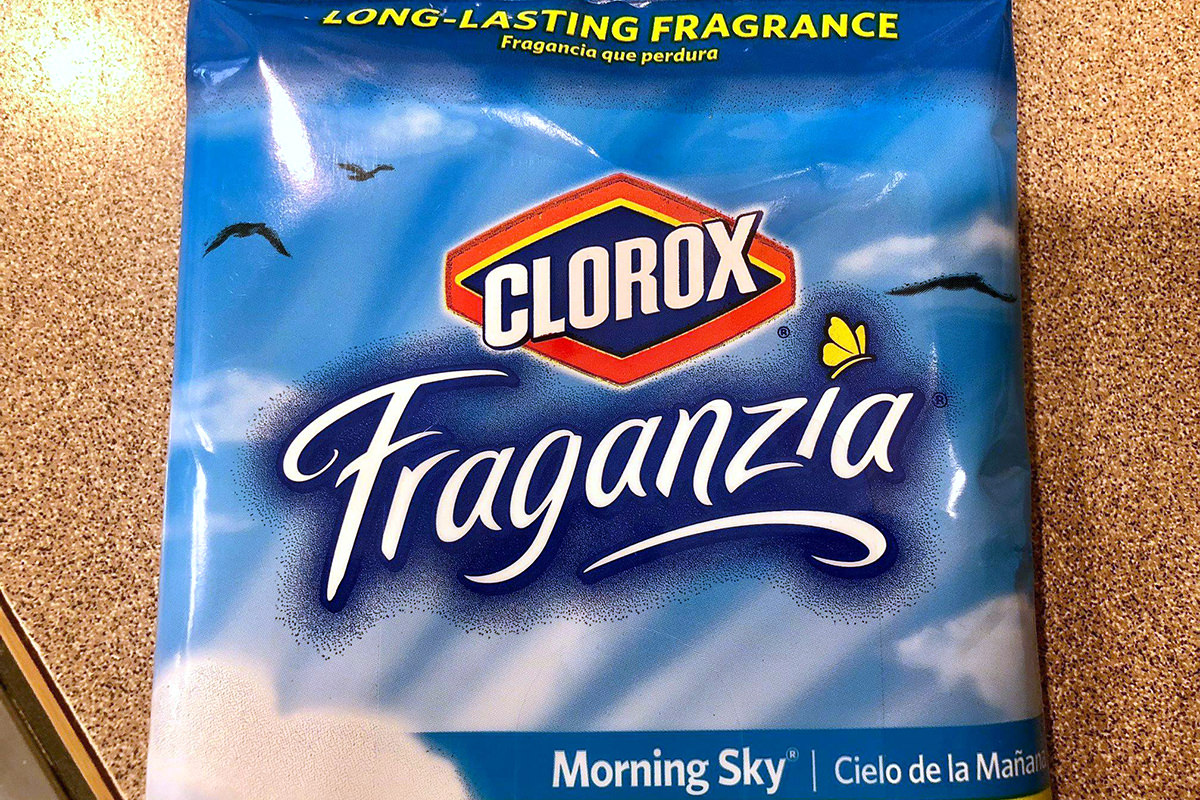 =sigh= Product marketing is officially running out of ideas.

• NEWS: Oklahoma governor signs law allowing adoption agencies to ban same-sex couples.
Holy shit... it's not a day ending in "Y" unless Mary Fallin is stirring up more bigoted shit. Such a fucking asshole. KIDS NEED LOVING HOMES. It has been shown over and over and over and over that same-sex parents DO AS WELL OR BETTER at churning out happy, healthy, well-adjusted children as opposite-sex parents. And in 2018 kids don't care... THEY SHOULDN'T CARE... because the ONLY things that matter is that they have a home to call their own. That they are fed and provided for. That they are loved and cherished. Who gives a fuck if that comes from two dads or two moms? Apparently Mary Fallin does, which means she is in no danger of spoiling her track record at being one of the shittiest human beings on the planet. Congrats, Mary, you repugnant pile of garbage. Are you going to take in all the kids being denied homes by your bigotry? =crickets=

• NEWS: GOP House candidate live streams herself challenging transgender woman for using women's restroom.
A women's bathroom has
STALLS
. Nobody is seeing
ANYTHING
. So it begs the question... exactly
how
is this candidate using public restrooms that a trans person entering is such a huge issue? Does she get naked and run around in there before she goes into a stall? Does she just hang around in there with her vag hanging out? What does she think people are going to see?
What is it?
You use a public bathroom to go to the bathroom, then (hopefully) wash your hands, then leave. Admittedly, I've never gone into a woman's bathroom before... so maybe I am completely unaware of what goes on in there... but this just seems extraordinarily stupid. If public bathrooms bother you this much,
then don't use a public bathroom
.

• Adventure Redux! Last Bullet Sunday I had mentioned the very first graphical adventure video game... Adventure! As a formative part of my childhood, it's a game that fascinates me in a hundred different directions. Mostly because it shouldn't have even been possible given the technological limitations of the time. In a stroke of randomness, I ran across an interview with Adventure creator Warren Robinett earlier this week! It's pretty great...
Needless to say, I am thrilled at the prospect of reading The Annotated Adventure book mentioned in the talk, but the last mention of it was in 2016, so I'm guessing it's been put on indefinite hold or outright cancelled by now.

And on that note... DeeTwo out.
Posted on April 20th, 2018

I've never been a "Superman guy."
Not that I didn't like the character... on the contrary, I own hundreds and hundreds of Superman comic books. My problem is that Superman, as a character, never made much sense to me. And I never really knew why. I always assumed that it was because I was more of a "Batman guy," having put more stock into the idea that a rich guy wanting to fight crime to avenge his parents made more sense than an alien with god-like powers wanting to be a newspaper reporter.
Then I saw Quentin Tarantino's Kill Bill...

And there it was...
"Clark Kent is Superman's critique on the whole human race."
It wasn't that Superman wanted to be a newspaper reporter... it was that Superman wanted to be human at all. The excuse has always been that he slums with humans as a way to not lose touch with the humanity he found while being raised by the Kents. That's all well and good... but it still doesn't make much sense. He's an adult man. If he's still worried about losing his humanity by now, he might as well give up. "Fake it until you make it" may be a valid course of action for a job... but for being human?
And considering he can toss planets around with his bare hands, how human could he ever really be? I don't get it.
But apparently a lot of people do, because Superman is in a comic book that just hit 1000 issues...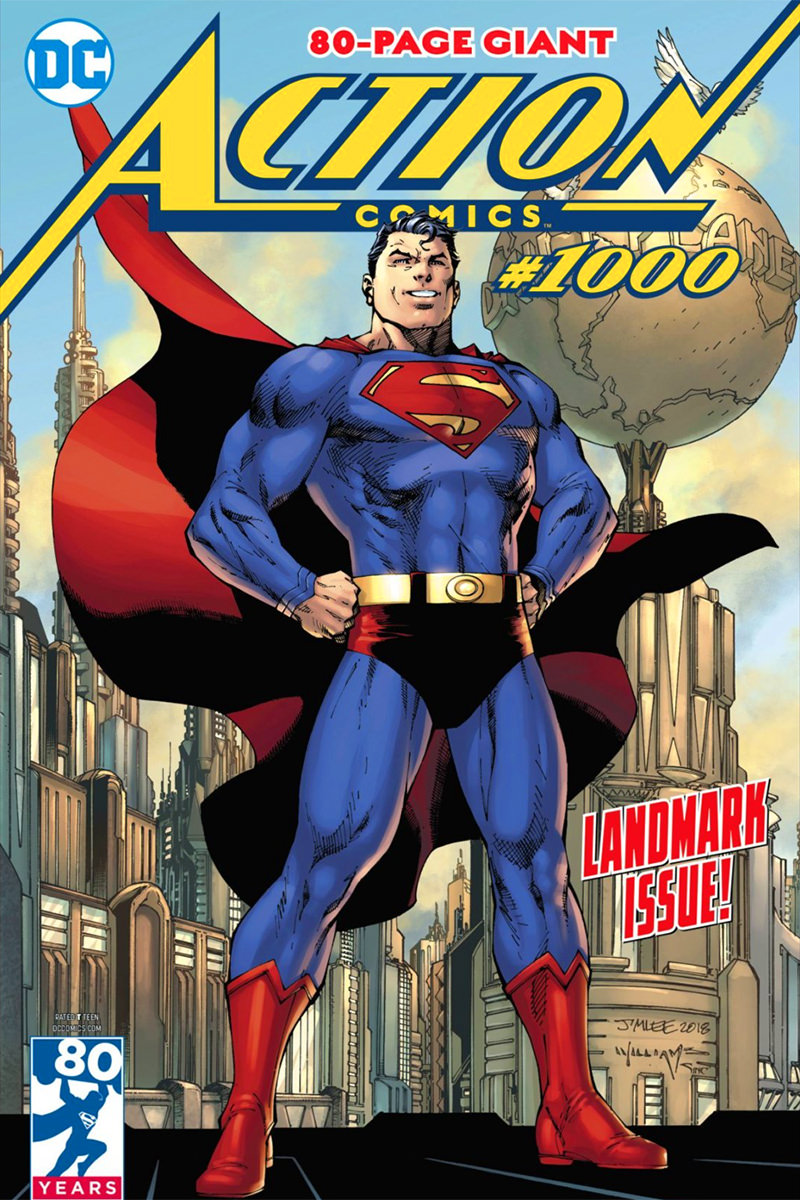 The best Superman stories are always those which come up with a way of finding something new while maintaining the continuity which came before. The best of the best being Alan Moore's For the Man Who Has Everything and Whatever Happened to the Man of Tomorrow? and Grant Morrison's All-Star Superman. There have been others I've enjoyed, but they usually involve some kind of smart take on why Superman is the way he is... not stories that come up with somebody bigger and stronger to pound on Superman for a few issues.
And don't get me started on the current cinematic take on Superman with Man of Steel, Batman vs. Superman, and Justice League, which just plain suck because they are exactly what make a bad Superman story.
But anyway... back to Action Comics #1000...
I haven't been following the character since George Pérez jumped ship after the New 52 reboot years ago. I am aware that there was yet another reboot called "Rebirth" last year, but I haven't read any of it. So you can imagine my surprise when I find that Superman is married to Lois Lane and has a son named Jon that is Superboy. Not that this really affects what's happening in Action Comics #1000, but it's still something that permeates the issue.
The bulk of the issue is a love-letter to Superman by a chunk of very talented writers and artists and it's mostly wonderful. Many of the things you would hope to find in a landmark issue like this are there. And then there's the money-story... Brian Michael Bendis starting his run on the character with artwork by Jim Lee!
And what we get is... meh.
Because here we go again, somebody bigger and stronger to pound on Superman for a few issues. There's a twist, of course, but its one that's of little consequence in the grand scheme of things. In general, I like the stuff that Bendis does, but I'll not be tuning in for this. I'm just not a big enough Superman fan to get involved... especially when DC is probably going to reboot the Rebirth reboot to the New 52 reboot to the Flashpoint reboot to the Infinite Crisis reboot to the Zero Hour reboot to the Crisis on Infinite Earths reboot.
Maybe I'll have a change of heart in the reboot after that. You never know.
Posted on March 30th, 2018

Never let it be said that nobody saw this shit-show coming.
Most people with any brains in their head saw it coming from a mile away.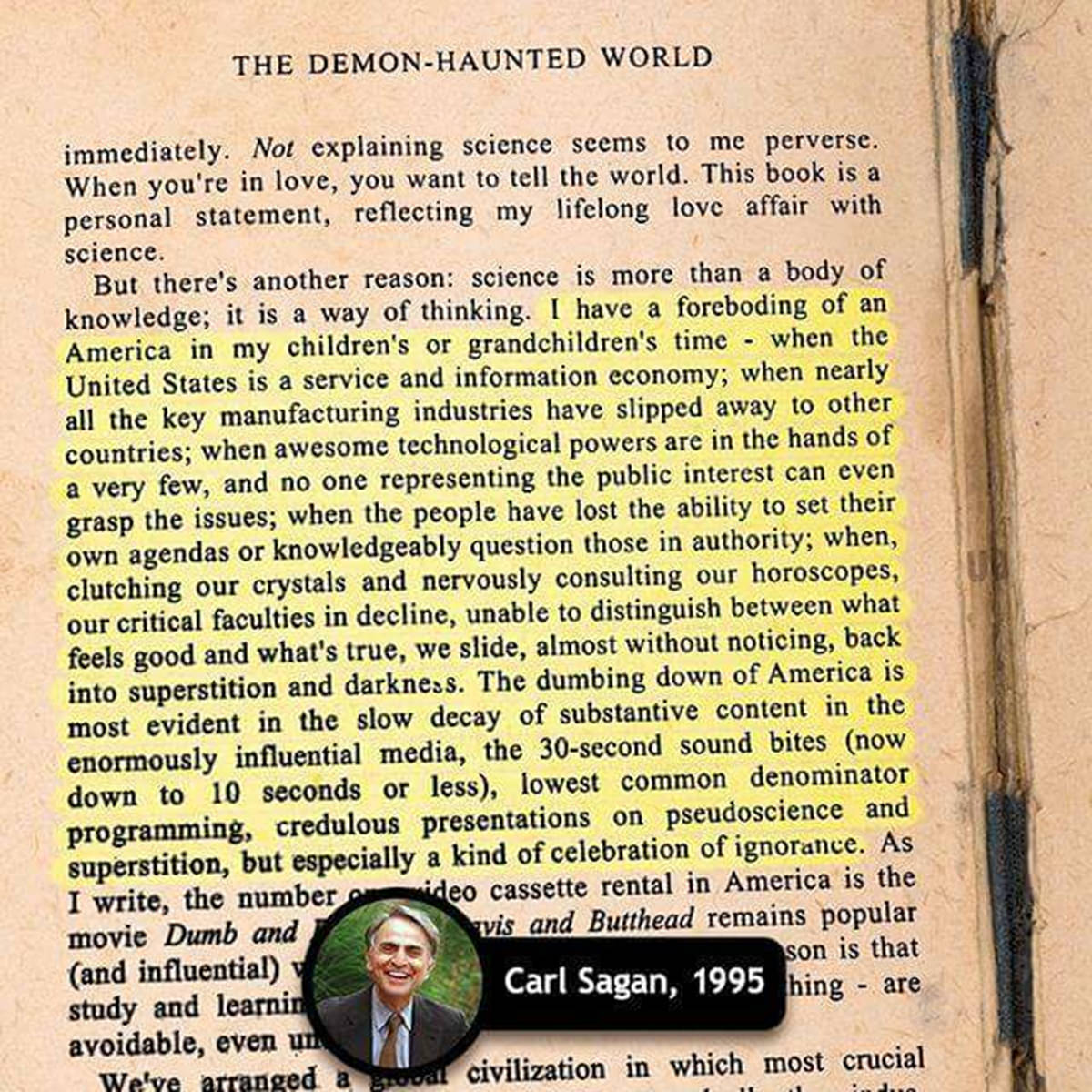 Well, maybe not a mile... but however far away 1995 was.
Posted on March 23rd, 2018

There is no arguing this.
This is where we are.
If the Austin bomber was a Muslim, he would be portrayed as a representative of all Muslims. But he's a Christian Conservative, so that logic does not apply. No white Christian Conservatives will be persecuted because of what happened in Austin. And yet look at the persecution Muslims continue to endure over the actions of individuals professing to be of that faith.
I am sickened to my core that our society, built on a foundation of liberty and freedom, continues to enslave us by defining narratives that protect white Conservative Christians at all costs.
And those costs are always paid by persons of color and other faiths.
Always always always always.
Posted on March 21st, 2018

Ignore me if you will, but this is a subject that means something to me.
Credit card debt is a pariah that will consume you. And now that interest rates are going to increase past the already absurd rates that credit card companies charge (thank you Federal Reserve!), it's more important than ever to get yourself out of credit card debt if you have any. Large balances are designed to keep you paying high interest charges forever, without ever fully paying off your debt. It's a trap... and it's really tough to get out of once you're caught in it.
I know this, because I've been there.
During my two years in college, I accumulated huge debt. Huge.
I wasn't working very much because of school and travel (and partying), but was spending as if I were a CEO. First it was one credit card. Then it was another. Then it was another. It took *decades* for me to climb out of it. Years of barely being able to make payments. Years of getting nowhere in paying off my balances. Once I realized the thousands of dollars being blown every year on interest, I started focusing on paying off my cards. It was hard. Very hard. I'd buy nothing but the bare minimums I needed to survive. I wore clothes until they fell apart. I'd do any activity on a shoestring budget and limit expenditures any way I could. It took years of this, but eventually I clawed my way out.
And I have made it my mission to pay off my balance every month ever since. Sometimes there are emergencies. Sometimes I haven't saved enough for vacation and it takes a couple months. But I work very hard to not spend money I don't have so I can pay off my balance every time.
There are a lot of ways to get help if you need it. Apps that help you set payment goals. Books on financial planning. Websites with great advice on how to get out of credit card debt. And, if you are really in deep, financial advisors that can come up with a plan and negotiate with banks to get interest lowered... or help you find a loan. But however you mount your attack on credit card debt, it's hugely important that you start immediately. Our own government is working with banks to enslave you with debt, and it's only going to get worse. Much worse. The sacrifices needed to escape their clutches are hard ones to make, but ultimately worth it.
I honestly don't know what the future holds with our Federal Reserve manipulating things the way they have been. They don't even bother hiding it any more. This country is now designed exclusively for the wealthiest among us. That may not be you, but finding freedom amongst the ruins is a goal worth having.
Good luck to you.
Good luck to all of us.
We need it now more than ever.