Posted on June 4th, 2023

The heat is on... not just because it's getting ridiculously hot here, but because an all new Bullet Sunday starts... now...

• Ghosts! The practice of "ghost kitchens"... which creates fake restaurants in order to cash in on food delivery services like Über Eats and Grubhub. Sometimes it's existing restaurants fronting for a second (or third or fourth) completely different restaurant. Sometimes it's a bulk restaurant kitchen that fulfills dozens of "restaurants" on food apps. I kinda fell into a rabbit hole on the topic, and found that Eddy Burback has the best video on the topic...
Actually, Eddy has the best video on a lot of topics. Like Late Night Television...
Subscribe to his YouTube channel here. He has quite a few videos. But boy would I like him to post more often.

• It's Not News... It's Bullshit! I love reading reviews which trash my favorite shows. CNN (which I have never cared for as a network and I now actively loathe) had an online review of the incredible Mrs. Davis which has the reviewer essentially saying "I'm too fucking stupid to appreciate the show, therefore it's bad!" And I laughed and laughed and laughed, because that's CNN in a nutshell...
The review ends like this..."To paraphrase 'A Chorus Line,' though, 'different' is nice, but it isn't necessarily better, or enough to justify an eight-hour commitment. And while the show should have a small cadre of fans – probably tilted toward TV critics and English-lit professors – wedding its sly auteur sensibility to broader appeal is a creative Holy Grail, ultimately, that "Mrs. Davis" doesn't locate." Yes, this masterful show that's more original (and more bonkers) than anything I've seen in decades since the first season of Twin Peaks, will only appeal to TV critics and English-lit professors. But since the CNN critic is a "reviewer of the people" and not at all "too smart" like some elitist English-lit professor or other TV critics, he can safely say that he's just too stupid to appreciate Mrs. Davis. What a joke (something that ALSO describes CNN in a nutshell). It's okay to not like something. It's a critic's job to TELL you when they don't like something. But to insult others for liking it because they're too smart? Go fuck yourself you useless hack.

• Ninja Exposed! The game Fruit Ninja is an app that many, many, many people have played. But the story of where it came from is actually pretty interesting...
I love behind the scenes stuff like this (as you know). And could watch these all day.

• Doctors? Is there ANYTHING that "Doctor" Phil touches which hasn't turned to shit?
Curse Oprah to hell for unleashing this asshole on the world.

• DARMOK!! I love Language Jones, and this is one of his best videos yet...
If you love languages, be sure to subscribe to his channel after watching.

• Hatemongering for Fun and Profit! Politicians passing laws to harm people SOLELY to score political points with their "base" can go fuck themselves. They don't even know what the laws they pass are doing. They don't care. All they know is that legislating for hate gets them re-elected...
God. Just eat shit and die, asshole.

• Someone You Love! Sarah Silverman is hit or miss with me. But her new special is hilarious. I've been dying from the start...

And that's all the bullets I can stomach for tonight. See You Next Sunday.
Posted on March 31st, 2023

After Subway was told that their spokesdouche Jared Fogle was a child predator rapist piece of shit, they decided to ignore it because he sold a lot of their shitty sandwiches. They didn't ditch him until the FBI arrested the asshole in 2015. I never ate at Kidfuckers very often, but decided to stop altogether because I didn't want my hard-earned money going to a repugnant company that placed their profits over getting a child rapist off the streets.
I have eaten there a few times because I was in an unfamiliar city and knew there would be a vegetarian option... but I avoided them whenever I could.
Then today I saw that they were having a Buy One Get One Free on foot-longs. I had skipped breakfast because I was working all morning, and decided to just do it. I ordered two different veggie sandwiches online, picked them up, then went into the office so I could eat one of them.
And was immediately reminded why I never ate there very often in the first place.
Lord their bread is horrific.
It tastes like glue. And the cheese is now cut so thin that it might as well not exist... which is to say that the only thing to distract you from the taste of the bread is whatever toppings you can stomach. Which, for me, doesn't include meats.
So, yeah, I won't be doing that again.
If there's no other option than Subway, I'll just buy a couple of cookies and a bag of Lay's and call it good.
Six years until Subway Jared is released from prison. That's a hundred years too soon.
Posted on March 26th, 2023

Is it really Spring? It kinda feels like it might be... because an all new Bullet Sunday starts... now...

• RIP DPReview! Back when I bought new digital cameras and wasn't using my iPhone camera for 99% of my photos, I was a massively huge fan of DPReview. Their reviews are stellar and they provide information in a way that makes it easy to decide what you should be buying. Unbeknownst to me, Amazon bought out the site in 2007. Knownst to me, Amazon has decided to kill the site. This is sad, but understandable. Like I said, I haven't used it in years (the last time being 2017 when I was buying gear for my Antarctica expedition). Still... sad.

• BEES! Not only are bees cute and smart, they also like to have a good time...
Sad that they're having such a tough time of it.

• Theft! Fuck this shit. The Met should be absolutely mortified at their behavior. I know I am...
Bad enough that Cambodia's treasures were stolen from them. But this?!?

• CELSIUS! I'm not a big fan of sparkling/flavored waters. Unsweetened tastes like somebody ate a bunch of fruit, then farted in the can. Sweetened is okay, but very hard to find. Artificially sweetened tastes like somebody ate a bunch of fruit and chemicals and farted in the can. But now I've discovered CELSIUS drinks, and they are ever so dreamy! Natural flavors that taste amazing... a dash of Sucralose for sweetness... and they even have dietary supplements in them! Like green tea! Like ginger! Like vitamins!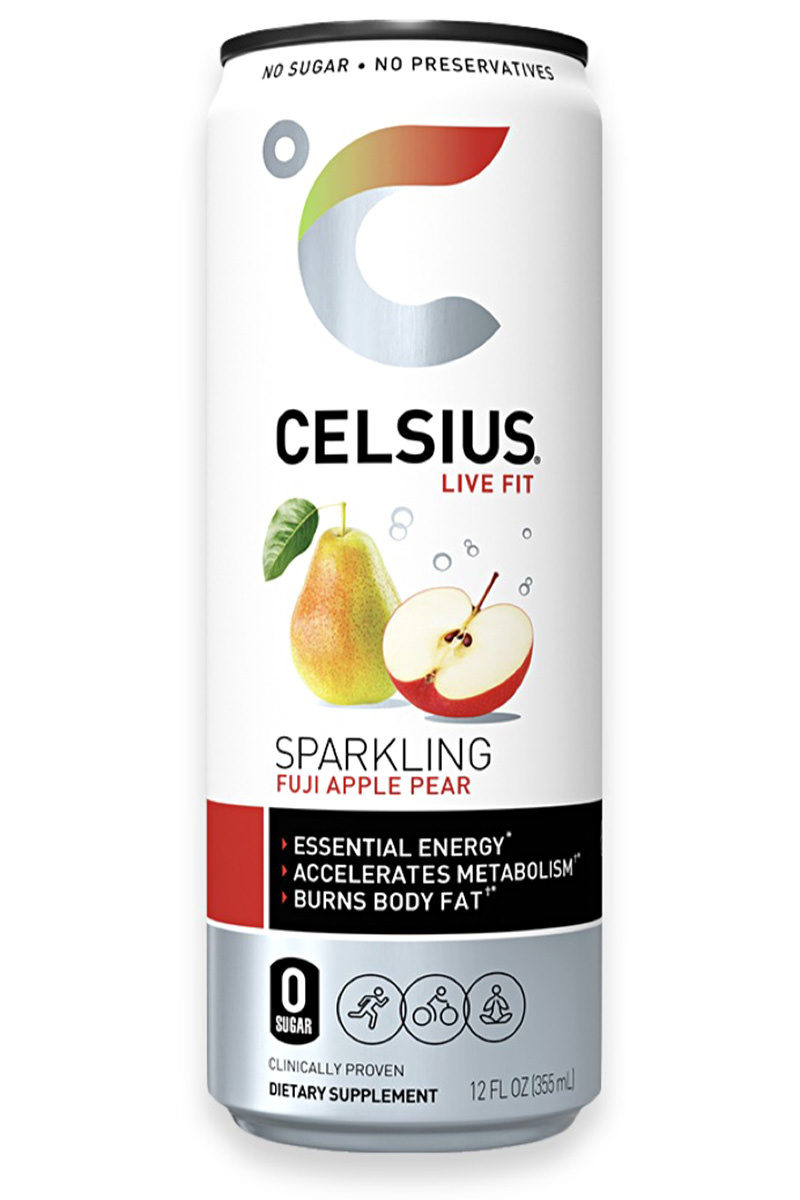 My favorite so far is Fuji Apple Pear. Dang that's good stuff! Love it! If you're looking for a sparkling water that doesn't taste like somebody farted in a can... give it a try!

• About Time! NEWSFLASH: "Click-to-cancel" rule would penalize companies that make you cancel by phone. — If you can sign up with a click. You should be able to cancel with a click. Only shitty fucking companies with no confidence in their product force you to call to cancel. It's pathetic and gross and companies like this should be fined. Hard.

• Deflect Deflect Deflect! NEWSFLASH: Florida GOP lawmaker who wrote 'Don't Say Gay' bill facing up to 35 years after pleading guilty in COVID fraud case. — All of this shit... all of it... is just people distracting from their heinous shit with attacks on other people who have done nothing to them. Hypocrite fucks.

Now back to our regularly-scheduled blog.
Posted on March 23rd, 2023

The TikTok hearing is about as fucking embarrassing as this country gets.
A bunch of bought-and-paid-for ignorant idiots who have zero concept of how technology works have jumped on the bi-partisan bandwagon to distract everybody from the fact that they're a bunch of useless pieces of shit, and American citizens are supposed to be cheering them on?
Christ.
And so TikTok will likely be banned, thanks to Facebook paying off politicians to be all angry about it and get rid of their business rival over shit that Facebook does ALL THE TIME!
What's amazing is how these fucking lobbiest taint-lickers ask questions of TikTok CEO Shou Zi Chew, then don't allow him to answer and refuse to listen to anything he has to say. This is what counts as discourse in government?
We have fascists at the wheel deciding what we get to read by burning books. What we get to watch for entertainment by banning drag shows. How we identify by banning trans persons. Whom we get to love by banning same-sex marriage. And what websites and apps we get to use by banning fucking TikTok.
Didn't we fight wars against exactly this kind of bullshit?
And the fact that this is starting to become bi-partisan behavior is not lost on me. It just proves what I've been saying all along... politicians will do and say whatever they fucking have to in order to stay in power... even if it means selling out the country to do it... and it doesn't matter one fucking lick what team they play for.
All while telling us that they're doing it "for our protection."
What we actually need protection from is the fucking government.
Facebook can sell our private data to Chinese companies and Congress doesn't bat an eye. Because they're paid not to. But a Chinese company collects our data and suddenly Congress is outraged. Because they're paid to.
Until money gets pulled out of the equation, this is exactly the kind of stupid shit we vote for.
At this rate, it's only a matter of time before Blogography gets banned to "protect us" from my being critical of the government.
Our fascist distopian future is now.
Posted on March 15th, 2023

When the term "woke" was first being tossed around the internet, I thought it was over-used, but ultimately a good thing. When you are no longer asleep at the wheel while people are suffering around you, that's woke. Keeping your eyes open with compassion and caring for people who are being continuously persecuted by a systemically flawed society is woke. Taking action to make sure that everybody has a seat at the table is woke. And those are... bad things?
It amazes me how people are so quick to weaponize something to distract from their bullshit. But that's the modern world for you, I guess. Every time you turn around people are attacking "wokeness" and "woke mind poisoning" and "woke culture"... almost to an almost hilarious degree. It's like... okay, you want people to go back to sleep and close their eyes to injustice? Maintain the status quo which only works for precious few people? Really?
But what really blows my mind is how everything is how everything that detours from the status quo is considered "woke" now... whether it makes sense or not... whether it has anything to do with actually being woke.
I don't usually share graphics created by other people, but I came across this one and nearly pissed myself laughing, so here you go...

Brilliant creator unknown.
I dunno.
Now-a-days it seems like for every step we take forward as a society, we're taking two steps back. Sure people have always been resistant to change, but now it's fallen below a debate we can have and become a non-stop hate machine from our politicians and the media.
Which isn't terrible surprising, really. History shows that hate is a fantastic tool for manipulation.
Especially when people don't even understand what they're hating.
It's just whatever they've been conditioned to hate.
UPDATE: And then I saw this...
BWAH HA HA HA HAAAAA!
Posted on February 26th, 2023

The weather continues to be a hot (then cold) mess, but I'm committed to warm vibes... because an all new Bullet Sunday starts... now...

• Puppers! Every week I click on the latest one of the "We Rate Dogs" videos to see if the dogs were good again this week... and every week I have to really hold it together so I don't burst out in tears. This week is no exception (here's a link in case TikTok is being a dick)...
Good doggies.

• DIE! TikTok is overrun with funny videos which use music from the Dumb Ways to Die song. I decided to look up the entire thing and was surprised to find that there's a cute video to go with it...
Most of us are going to die dumb. It's a part of life.

• COOKIE! HOW DARE THEY! HOW DARE THEY GIVE A NATIONAL TREASURE LIKE THE WORLD'S ONLY COOKIE FLUTE TO LIZZO TO PLAY?!? OF ALL PEOPLE! I mean, sure, she's a world-class renowned flautist, BUT I AM DISGUSTED TO MY VERY CORE! SHOW SOME RESPECT, SESAME STREET! THESE ARE OUR COUNTRY'S TREASURES!!!
You laugh, but I'm betting Tucker Carlson is writing a rant about it as I type this. The dumbass went off with his manufactured outrage over candy mascots, so you just know his panties are in a bunch over this.

• Busters! The movie We Have a Ghost is actually not half bad. They gave Jennifer Coolidge hair by Tammy Faye, which is epic. And, let me tell you, David Harbour deserves all the awards. His character can't speak, so he has to sell every scene by force of will, and he does a fantastic job with it...
Streaming now on a Netflix near you.

• Facts. There is an actual danger to kids in this country. And it ain't drag queens...
Drag queens have been entertaining people for decades. Hell, Bugs Bunny was in drag in a number of his cartoons. But now that bigots are wanting to divert attention away from what's going on in their own back yards, it's suddenly a problem. Milton Berle and Flip Wilson want their wigs back.

• Life! And while we're on the subject... NEWSFLASH: Proposed South Carolina bill could make abortion a death penalty eligible offense. — Preserving the sanctity of life... as only death can. Jesus.

Onward and upward...
Posted on February 24th, 2023

Today I had to start work at 5am. But then, half-way through the middle of my project, I found that I was missing some information. With an hour to kill before anybody would be available, I decided to drive into The Big City so I could pick up a few things at Home Depot. I also dropped by Walmart (which is across the street) so I could see if they had any of the Chobani Flip yogurts I haven't tried (they did not, darnit).
As I was driving back home, I was in the passing lane to pass somebody who was going 55mph in a 60mph zone, when all of a sudden this massive pickup came ROARING up on my bumper. It was outrageous. First of all, I was actively passing somebody. Second, I was going 65mph, which is over the speed limit. With nothing better to do... I slowed down to 60mph. I was still passing the car in the right lane, I was just doing it slower because the guy up on my ass was being a dick.
Sure it was petty, but it's still better than slamming on my brakes... which would have likely ended up with him slamming into the back of me.
If I were in the passing lane and not passing somebody and not driving the speed limit... then yeah, by all means, climb all over my ass because I would totally deserve it. But I did not deserve this at all, so fuck you.
And speaking of fuck you...
Everybody who thinks racism is "over" in America should really take a look at this (here a link in case TikTok is being a dick)...
And this video is a "cut-down" version. The full video features her being heinous for longer, if you can believe it.
If there's anything worse than some fucking piece of shit unloading their racist bullshit all over some workers who are just trying to do their job... it would have to be accusing the wrong person of being her. Some poor woman was misidentified and is getting attacked online because she kinda-sorta looks like that pieces of shit in question? Terrible. SHE didn't do anything.
Where I live there is a large Hispanic population and I've seen this happen in real-time. A little boy practicing his English while walking down the aisle of a store with his mom? Ridiculed and lambasted for being unAmerican. Mexican restaurant with Mexican music playing? Read to filth for being unAmerican. Just speaking Spanish in general? Could get you physically attacked for being unAmerican. I was at the airport where a Mexican airline was playing Mexican television and had to watch some asshole yell at the service desk for being unAmerican.
UnAmerican? These people are American citizens paying American taxes and contributing to American society's melting pot with their language, art, food, and customs.
AND, AS A REMINDER, THIS COUNTRY HAS NO OFFICIAL LANGUAGE! We are a nation of immigrants on stolen land. Any heinous piece of shit who thinks that "speaking English" is what defines us needs to pick up a history book.
Because if there's anybody who's giving a big "fuck you" to America in this video... it's her.
Posted on February 15th, 2023

Fantastic Voyage was released just six months after I was born in 1966. I didn't see the film until years later thanks to cable television. It's the work that I most attach to Raquel Welch, who sadly passed away today at 82 years old.
But this was not the first time that I saw Raquel Welch in anything. I'm pretty sure that it was Mork & Mindy. I didn't know who she was, but my mom was quick to identify her when I asked WHO IS THAT?!?
Not from when she first walked on the screen like this...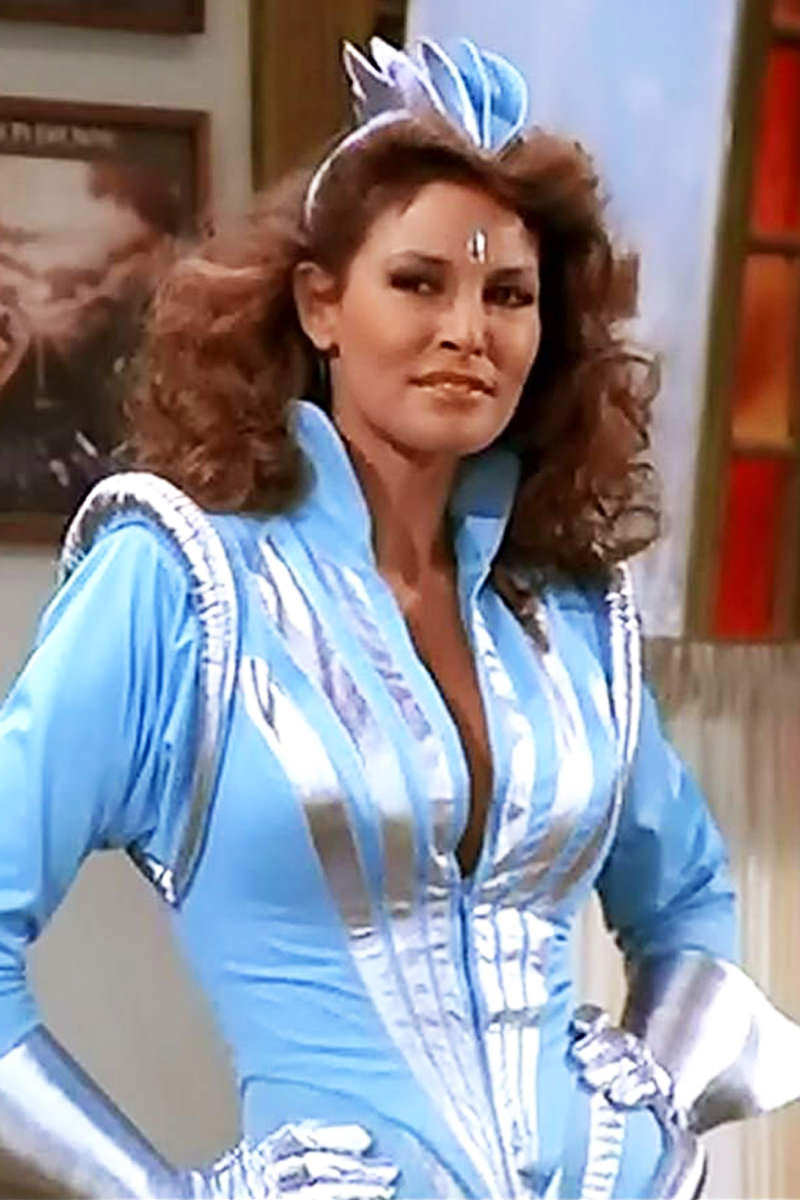 But later on when she walked on looking like this...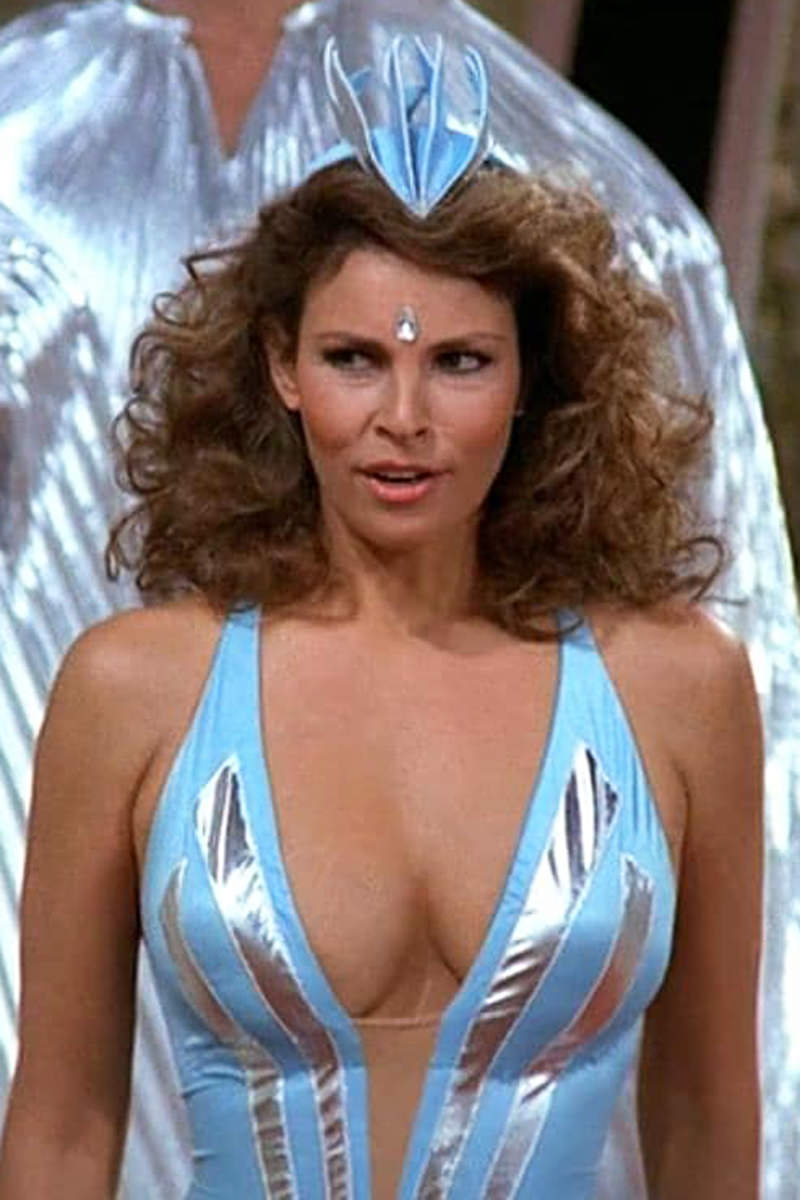 Something that made a very big impression on my 13-year-old brain.
From there I made a point of watching anything with Raquel Welch, wherever she appeared. Up to and including Legally Blonde and Eugenio Derbez's How to Be a Latin Lover (her final film project). But it's Fantastic Voyage that I most associate with her (though the original Bedazzled and One Million Years B.C. are in the running)...
Fantastic Voyage was similar to the Disneyland ride Adventure Through Inner Space (which followed the movie the following year), which is why I probably crush on it so hard (as if Raquel in her skin-tight scientist suit wasn't enough)...
Alas, no appearance by Raquel Welch in the ride.
Rest in Peace to an iconic Hollywood bombshell.
Posted on February 3rd, 2023

Today I fell down an anti-vax, anti-science, flat-earth, we-never-landed-on-the-moon rabbit hole of stupid that still has me shaking my head. It's like... the "expert" that gets cited is always just some guy. Or some disgraced doctor. Or some "trust-me-bro" media personality. And the "data" is usually opinion masquerading as facts. Or good data interpreted badly. Sometimes people don't bother reading past a headline to form a complete opinion... even if the headline has absolutely nothing to do with what's actually happening.
But the big mystery for me is how the world's ENTIRE SCIENTIFIC COMMUNITY and THE VAST, VAST MAJORITY OF DOCTORS AND SPECIALISTS are all on the payroll of NASA or Big Pharma or whom-the-fuck-ever. Do you know how many doctors there are worldwide? How many scientists? The money needed to pay off every last one of them would exceed all profits of all these entities that are supposedly paying them to keep quiet about the "truth."
Am I saying straight-up that vaccines are 100% harmless and NASA isn't hiding shit? Oh hell no. Anybody that certain is selling you something (probably "nutritional supplements" guaranteed to cure COVID!). And I am always open to the possibility that new facts and new data may come to light which can refute any science or data currently in evidence.
But this whole "My wife's cousin's best friend's co-worker's neighbor's electrician's dog groomer's pediatrist's mortician says that vaccines cause massive blood clots in every vaccinated corpse they examine!" is about the most sublimely idiotic excuse for "research" imaginable.
But, to an increasing number of people on this planet, that's the "reasearch" that matters, so good luck to us not going extinct or whatever.
Posted on January 23rd, 2023

There are days that I take a look at the news coming down the pipe and I'm overwhelmed to the point of no longer being able to care. It's like... how much crap can we be expected to handle before our brains are going into complete meltdown? I don't really know. My brain is at capacity.
Not a great start to the week to be sure.