Posted on January 19th, 2018

I thought it would be fun for me and the cats to try the Tide Pod Challenge this weekend. Does anybody know which flavor tastes best? There's five different ones.
At first I was going to try Coral Blast Tide Pods because I love the ocean... but then I worried it might have fish in it and not be vegetarian-safe. The Downey April Fresh Tide Pods sound delicious, but this is January, and I don't know if I want to eat something from nine months ago... I prefer fresh-fresh. The Febreze Tide Pods might be the way to go if it will make Jake's poops smell better, but the Oxi Clean Tide Pods would get our intestines all shiny clean. I dunno. Maybe I should just go with the original flavor?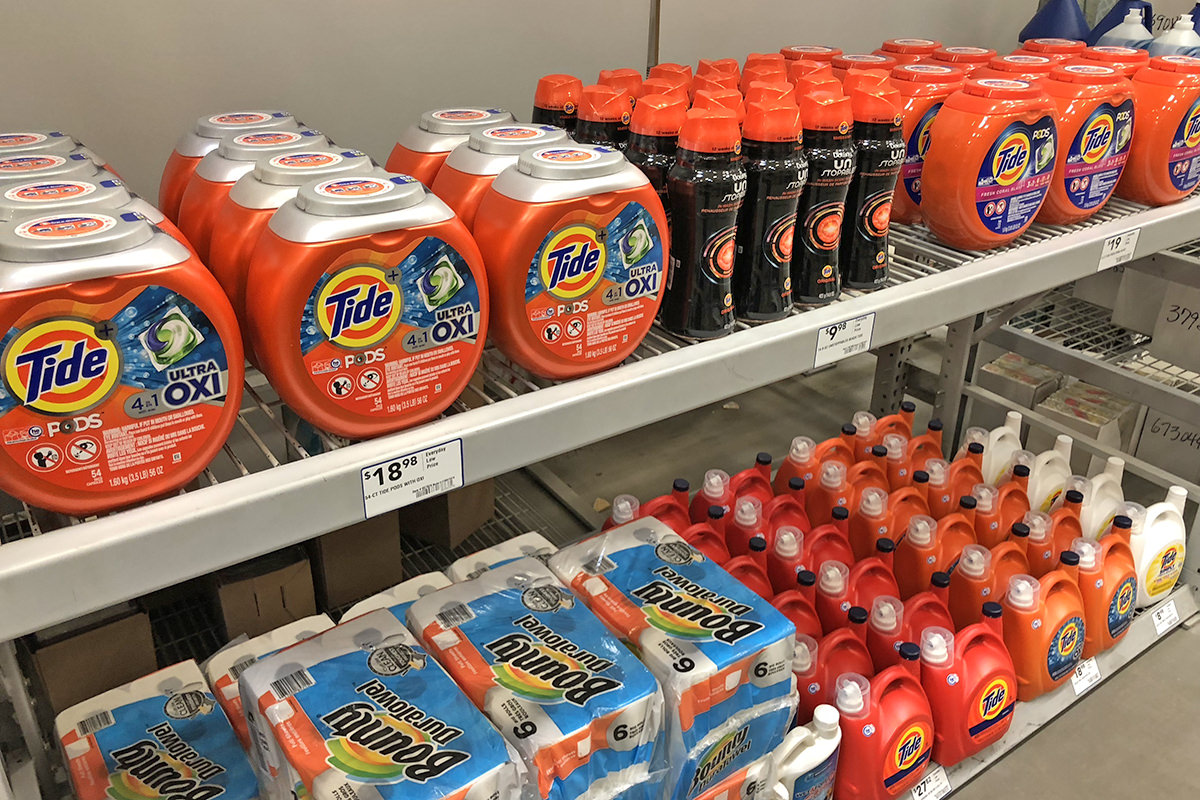 The Tide Pods aisle at Lowes is confusing.
So hard to choose. Couldn't they just make cheese-flavored so I'd know which to buy?
Guess we'll never know.
Oh... and if you're thinking of joining in on the Tide Pods Challenge, here's some things your should know.
Posted on January 15th, 2018

And here we are again... Teen Vogue unleashing a healthy dose of reality in a reality-starved world.
Yes, you read that right. Teen Vogue!
"This Martin Luther King Jr. Day, we would do his memory justice by honoring all of his legacy. Not just the parts that make white Americans comfortable." — Martin Luther King Jr. Was More Radical Than We Remember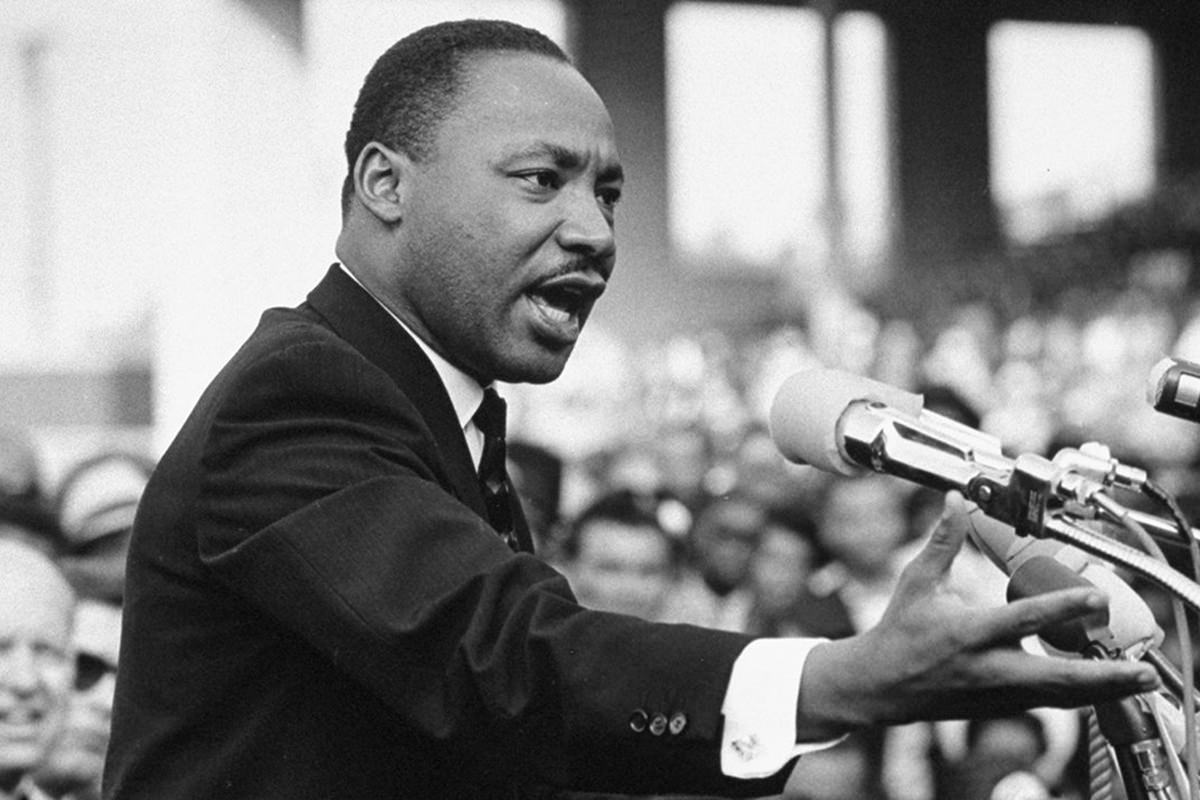 Wishing you an uncomfortable holiday.
Posted on January 12th, 2018

As a wise man once said before the election...
"Donald Trump is a racist, homophobic, misogynistic, foreigner-bashing, non-Christian-hating, ignorant, unstable, narcissistic, intolerant, bigoted piece of shit. And electing Trump is the equivalent of hanging a giant banner outside the country advertising the fact that we're a nation of racist, homophobic, misogynistic, foreigner-bashing, non-Christian-hating, ignorant, unstable, narcissistic, intolerant, bigoted pieces of shit. And that doesn't even address the embarrassment factor of having this ridiculous buffoon representing Americans on the global stage. You think we were the laughing stock of the planet during the Bush years? Try 1400+ days of Toxic Cheeto Jesus."
— David Simmer II, Blogography: No… God, No… Please Save Us…
The old me might have said something like that (or never said anything like that... these days apparently you can deny what you said even if others have heard you say it or the statement is recorded). But my New Year's resolution was to start being less ranty and more constructive so let's work from there, shall we?
Before we go any further, I want to make one thing perfectly clear. There is no doubt in my mind that President Trump called Haiti, El Salvador, and African nations "shitholes" and bemoaned that he'd rather have people immigrating to the US from countries like Norway.
This is exactly who Donald Trump is and has always been. Even FOX "News" initially confirmed that President Trump uttered these heinous words (even though the network is backtracking on their confirmation now, of course). Senator Dick Durbin was there and has said that he heard the president say it. Senator Lindsey Graham is reported to have confirmed this was what the president said (and hasn't contradicted any reports stating so).
And so... if I'm not going to rant over what a racist piece of shit* we elected to run this country or how diplomatically stupid you have to be to lob such insults at other countries when you're representing this country... what else is there to say?
Uh.
Something positive and constructive? On this?
Wow.
Well... Zimbabwe may not have a Trump Tower, but it's actually a beautiful country and has some amazing people...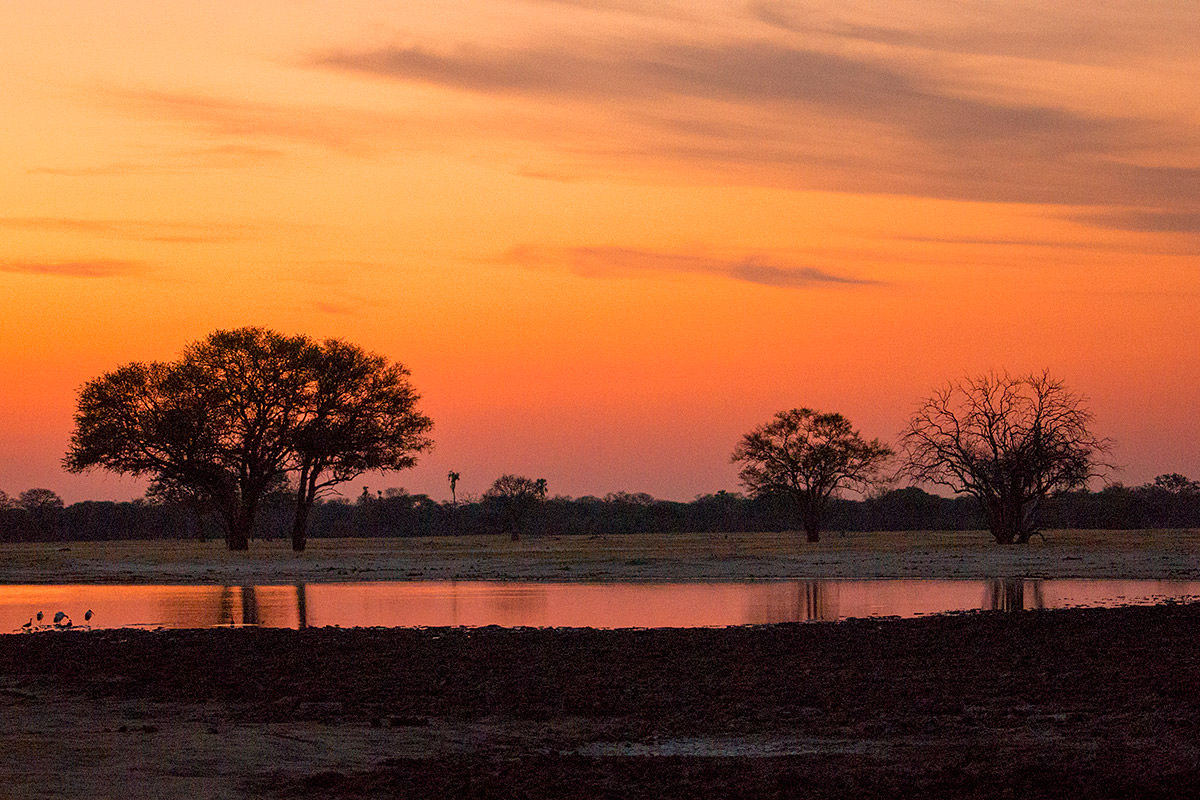 There's many a day lately I'd like to escape the "shithole" of Trump's America and return to Africa, that's for sure.
*Racist as in... three guesses as to what the predominant color of the people are in Haiti, El Salvador, and African countries... vs. the predominant color of the people in Norway.
Posted on January 1st, 2018

I never get mad at my cats.
It doesn't matter what they do that's "bad," I can never bring myself to get upset at a cat for being a cat. My cats make that pretty easy. They're well-behaved, for the most part, and don't get into to much trouble. Now that they're grown, they never scratch at the furniture or pee on stuff or anything like that (so far, anyway)...
On occasion there are problems. One of them will get to a place they're not supposed to be and break something, for example. But... how can that be their fault? More likely my fault for not anticipating the problem and preventing it. If I'm mad at anybody, it should be me.
It occurred to me a while back that if I can't get mad at my cats, shouldn't I be able to translate that passivity to people?
The Trump presidency has caused a lot of anger in me this past year. His dangerous ignorance, utter stupidity, and inhuman ability to not give a crap about people he is supposed to be representing as president... it grates on me like nothing else ever has. I find myself consumed with rage on a near-daily basis because every day it's just more of the same horrendous shit raining down on the world from The White House. Or, more likely, whatever golf course President Trump is occupying this week.
As somebody who honestly believes that anger is more destructive on the person who has it rather than those it's directed at, I know this it not healthy. Not for me. Not for the people I care about. Not for my cats.
And so, after completely unplugging from the world for two weeks in Antarctica and becoming accustomed to not being angry every waking moment, I made myself a promise to try and be more pragmatic, caring, and less angry in the new year. To attempt to let my anger go and focus on positive things so that I can help be a solution instead of being part of the static that divides us.
And then... just as I was making my mind up, it happens. A tweet President Trump unleashed finds its way into my news cycle...
And see... here is why my "letting go" of my anger is so tough. When it comes to my new commitment to setting aside hatred, I've already failed the test. Because stupid-ass shit like this just reinforces how utterly brain-dead and dangerous this fucking asshole actually is for this country and the world, and I can't help but be angry about that.
He has no clue... none... what climate change entails, nor does he care. And yet he speaks as if he's an authority on the matter. This is the same idiot who thought that hairspray quality today isn't as good as it used to be because ozone-depleting CFCs have been banned from aerosols... the same CFCs that he said could never affect the ozone layer because his apartment is "all sealed."
And yet... here we are. And here I am. Right back to where I was in 2017.
There's more stupid-ass tweets to come, I'm sure. There always are. And that's not even the start of it. I'm sure he'll find a way to keep assaulting all the Americans he loathes in short order... the non-Christian Americans, the unhealthy Americans, the Mexican Americans, the gay Americans, the poor Americans... whatever... the list is never-ending. And that doesn't even touch crap like his assault on net-neutrality, something that I am beyond passionate about.
And so... what?
What to do with the torrents of overwhelming Trump-initiated anger that very nearly destroyed me in 2017?
I honestly don't know. I wish I could argue against his fucked-up agenda without getting so enraged about it, but that's something I'm apparently incapable of doing. President Trump is an affront to everything I care about.
And yet I have to try.
I have to do better in 2018.
I could never ignore what's going on in the world in order to make myself be happier. Ignorance just allows ignorance to propagate. But the same could be said for hate.
And so... a plan.
I will try my best to accept the negative for what it is rather than what I make it into.
I will educate myself on the negative in order to better understand it from an objective viewpoint rather than an emotional one.
I will act upon the negative in a positive manner from a positive mindset in the hopes of bringing about positive change in myself and others.
I will attempt to detach myself from the negative (Buddhist-style) in order to accomplish all of the above.
Easier said than done to be sure. But, as I said, I'm going to try. Finding more positive inspirations in my life that encourage me to make the jump will probably help...
And here we go...
Tags:
Anger
,
Blogging
,
DaveLife
,
Dumbassery
,
News
,
Politics
,
Stupidity
,
Truly Stupid People
,
Trump's America
Categories:
Blogging 2018
,
DaveLife 2018
,
News – Politics 2018
—
Click To It:
Permalink
—
1 Comment: Click To Add Yours!
Posted on October 29th, 2017

Don't fear the reaper, because an all new Bullet Sunday starts... now...

• Benson! Robert Guillaume passed away this last week and it got me to thinking about the various roles he's played in his long acting career. Primary of which, was "Benson" on Soap (and the subsequent spin-off), where his sarcastic wit was showcased to hilarious effect. My personal favorite role was Isaac Jaffe on Sports Night, a role which is surprisingly relevant today...
You, sir, will be sorely missed.

• Think! Cost to renew my nine Nest security camera "Nest Aware" subscriptions annually? $500. Cost to renew Amazon's new Cloud Cam security camera subscription plan annually for triple the storage time and up to ten cameras? $200. This means I could essentially buy three new Amazon cameras every year PLUS get a superior subscription service for the cost of my Nest subscription alone. Gee... let me think real hard about what I should do. What to do? What to do? It's a quandary, that's for sure...

• Balls! I made falafel for the first time!
My balls were totally delicious.

• Mickey Hotel! Disney just announced that Disneyland will be getting a brand new 700-room hotel which will open in 2021...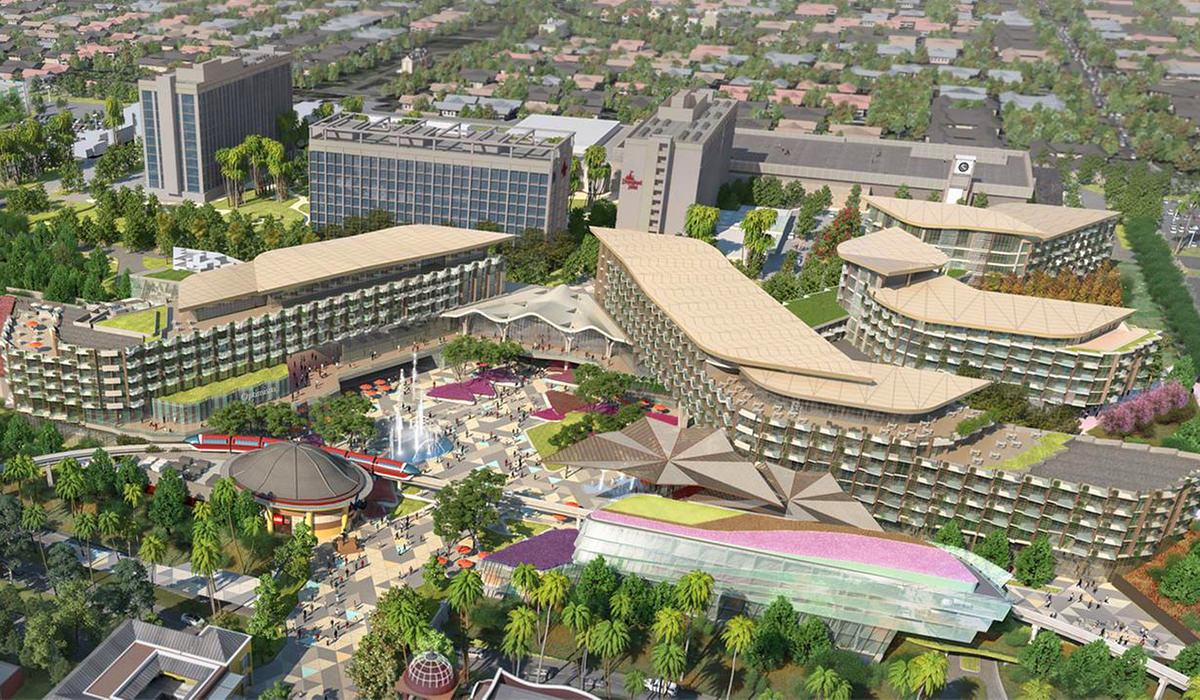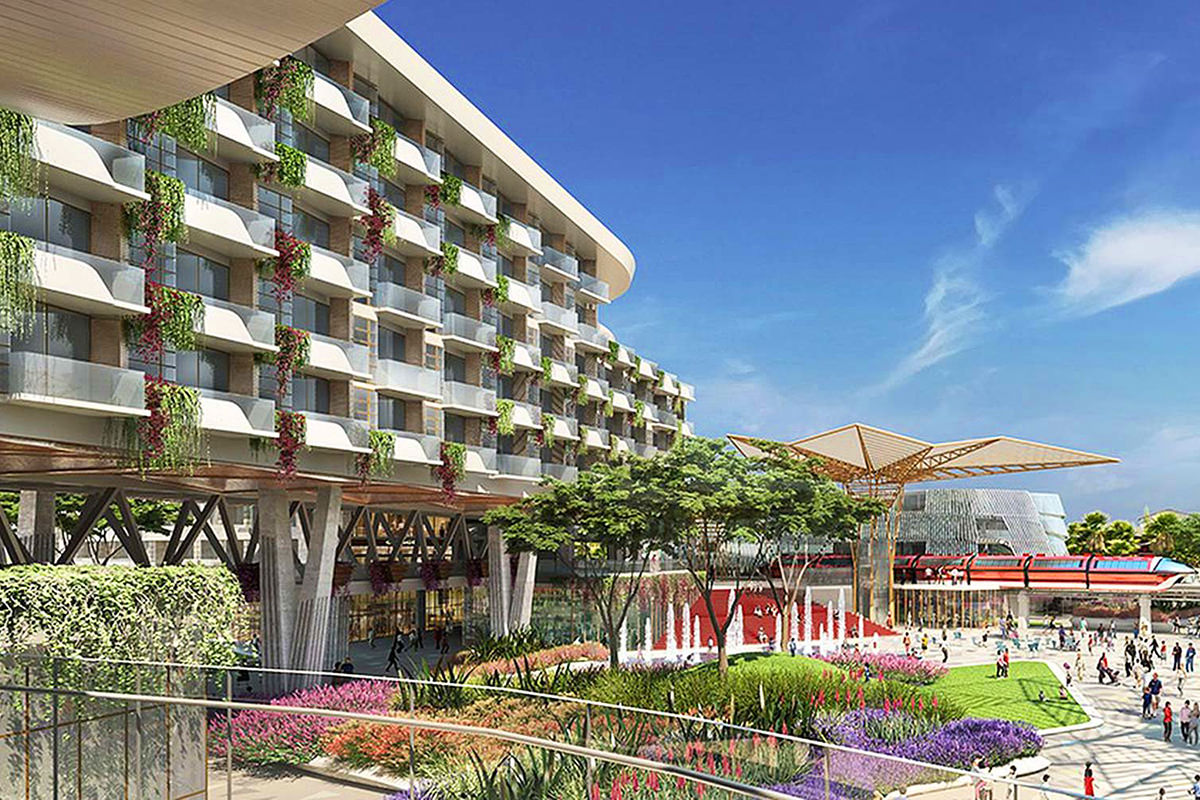 Compared to the amazing Grand Californian hotel across the way, it's kind of boring-looking. Not very "Disney-Special" to me.
The most interesting bit of information in the press release is not the hotel itself, but its location. In order to build the thing, Disney will be ripping out the West end of Downtown Disney. Which is currently occupied by ESPN Sports Zone, the AMC 12 theater, a Starbucks, The Rainforest Cafe and, ZOMFG... EARL OF SANDWICH! The LEGO Store is spared though...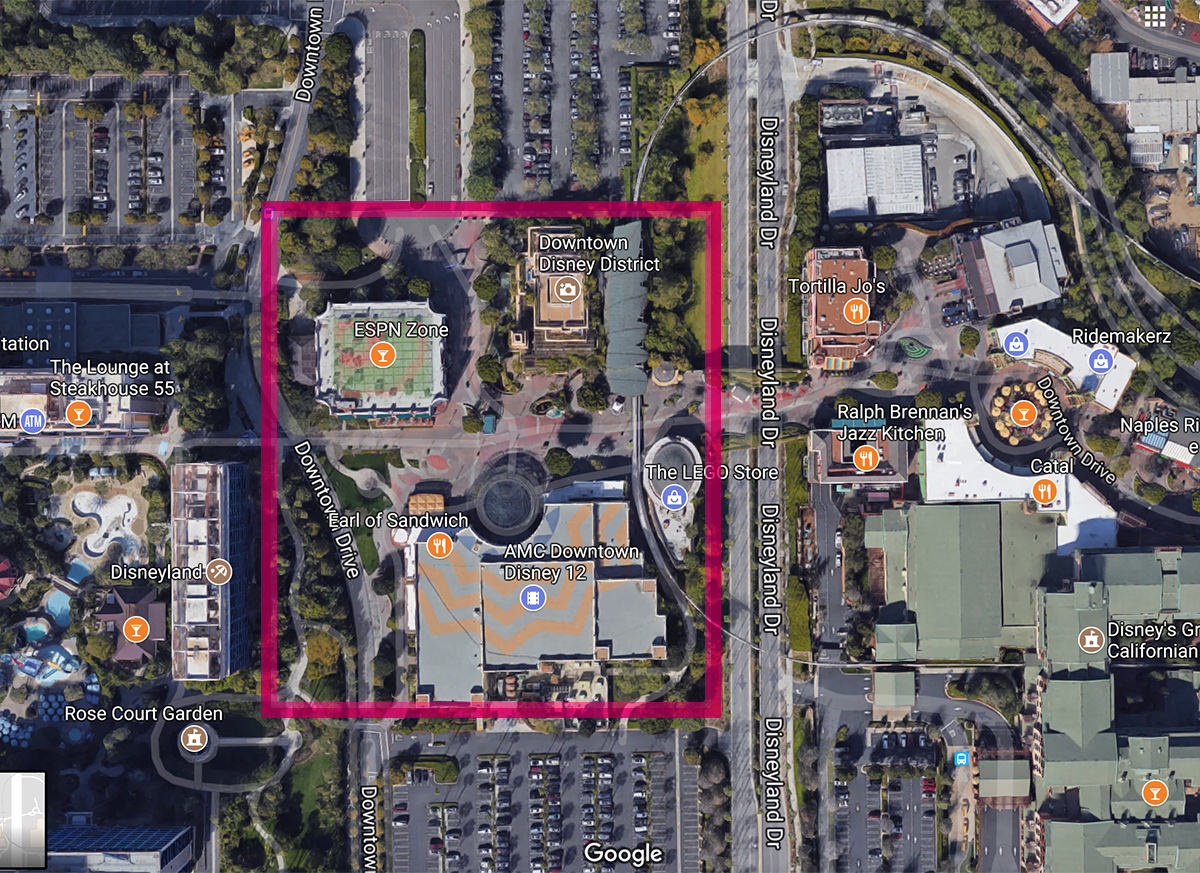 The money that a hotel generates is probably huge compared to the royalties from everything it's replacing. With this in mind, I don't know why A) They are only putting in 700 rooms when there looks like there's room for more, and B) they haven't expanded The Grand Californian (the "Redwood Creek Challenge Trail," cool as it may be, is hardly a critical part of California Adventure, so it seems a natural to rip it out and put in another 150 rooms).

• Payola! HEALDINE: Senate votes to kill new rule allowing class-action lawsuits against banks; Pence casts deciding vote. — FUCKING PIECES OF SHIT!!! No recourse now... NONE... when big banks fuck you over. You are forced to accept binding arbitration or small court settlements instead of having your day in court. And, of course, data breaches due to shitty bank security are now basically a crime without meaningful punishment. All because the fucking Trump Administration and their Republican lackeys have their mouths so deep on Big Finance cock for cash that they don't give a shit who it hurts... so long as the big paychecks keep coming their way. And OF COURSE they are re-framing this act of utter submission to bank payola as a "good move" for consumers because "frivolous lawsuit costs get passed on to consumers." All 100% bullshit of course. We STILL end up paying... just in a different way. Meanwhile, any and all protections are now ALL THEIRS. Looks like we've got ourselves a government by the wealthy, for the wealthy.

• Harrassment! Everywhere you look, it's the same damn thing. I do not know Robert Scoble personally. All I know is that he worked at Microsoft then got famous for conducting crappy "WHO ARE YOU?!?" videos with happening tech industry people. I also know that he went into rehab a couple years ago because he was accused of shitty and harassing behavior towards women when he was drunk and high.
I also know one of these women.
Now it's coming out that he didn't stop with his shitty harassment of women AFTER he was supposedly "cured" of the things he blamed his behavior on. Typical of these types of situations, people are defending him because he's married and supposedly a "good guy." Meanwhile... there's the women whom he's sexually harassed who are having to deal with the fallout of HIS crap.
I believe them. Scoble may be married with kids and be known as a "good guy" in certain circles, but obviously that does NOT exclude him from being a habitual sexual harasser.
On his Facebook profile, Scoble has the douchey description of himself as "Authority on what is next," even though he just talks about what OTHER PEOPLE are doing. I hope "what is next" for him is somebody pressing charges. The more times that shit like this results in public shaming and even more public punishment, the more these reprehensible fuckers will think twice before being assholes to their fellow human beings.

All our times have come, see you for more bullets next Sunday!
Tags:
Assholes
,
Bullet Sunday
,
Disney
,
Disneyland
,
Falafel
,
Food
,
Fucking Assholes
,
News
,
Politicians
,
Politics
,
Television
Categories:
Food 2017
,
News – Politics 2017
,
Television 2017
—
Click To It:
Permalink
—
0 Comments: Click To Add Yours!
Posted on October 15th, 2017

Put on your Sunday Best, because an all new Bullet Sunday starts... now...

• Midnight Trailer! It's great how Marvel attempts to distinguish their movies in tone and look. Black Panther appears to have all the hallmarks of a Marvel Studios movie... but is very different at the same time. Kinda a sci-fi take on super-heroes with a heavy African influence...
First Doctor Strange, now this? Needless to say, I can't wait. Black Panther is one of my favorite Marvel heroes, and the fact that he's getting a movie fills my fanboy heart with joy.

• Hammer Time? You know how when you read a news headline and you think it's just too crazy to be real and it certainly has to be from some parody site? Yeah, that... Home Depot Panics Over Millennials; Forced To Host Tutorials On Using Tape Measures, Hammering Nails.

• Have Bigotry, Will Travel! America's new biggest export... hate...
Kim Davis Takes Struggle Against Gay Marriage To Another Theater: Romania.
This idiotic piece of shit is not a hero. She's not a marriage role model. She's just a bigot who refused to do her job. And now she's taking her bigotry on a world tour. Fuck her. Fuck her up her hypocritical thrice divorced ass.

• Jack is Back! I'm a pretty big of theTom Clancy "Jack Ryan" books... and even liked the movies despite the fact that they kept changing the actor (from Alec Baldwin to Harrison Ford to Ben Affleck). So when Amazon Prime announced they were developing a show around the character starring John Krasinski, I was intrigued. And here we go...
Interesting! Definitely something I'll be checking out.

• Gently! Last year we were treated to yet another television treatment of Douglas Adams' Dirk Gently's Holistic Detective Agency. It was insane, but in the best possible way. A dozen random threads that made no sense somehow managed to come together at the end in a way that made you want to go back and watch the whole thing over again. The show itself is really tough to describe, but here's Dirk Gently himself to make an attempt...
Season two just started. The first three minutes immediately got me addicted to the show again...
It probably helps to have seen (experienced?) the first season for yourself before heading into the second. But, if you enjoy the utterly bizarre, it's worth a look.

• Poopsie! And, lastly, just because I feel the need to not have suffered through this alone, I present Poopsie...
There's a lot of ways to sell pet food, but this is probably the most unique I've seen.

And, on that note, no more bullets today. Go make a poopsie and enjoy your week!
Posted on October 8th, 2017

It may be cold outside but it's warm in here, because an all new Bullet Sunday starts... now...

• Miley! I've been a fan of Miley since Hannah Montana. Things like this are why...
I am so happy that she's moved past all the crazy-ass antics to focus on her actual talent. Looking forward to more Miley in the years ahead.

• Fight! Thought I'd get my money's worth out of CBS All Access and watch The Good Fight...
So THIS is what happens when you concentrate your efforts on 10 episodes per season instead of watering things down over 22. I admit that I was a bit let down by the final episode, but everything leading up to it was fantastic. Has me wanting to go back and watch The Good Wife, which I skipped the first time around.

• Papyrus! The season opener for SNL was awful... but THIS was genius!
I don't hate Papyrus as much as a number of other fonts, but it's overused and mis-used so often as to deserve a bit of hate.

• Japan! Speaking of SNL, I missed this bit of utter brilliance when it first aired. If you are a fan of the American version of The Office, here you go...
All the characters are pretty great impersonations of the originals, but Jason Sudeikis playing Jim is about as good as it gets. He is sorely missed on the show.

• NEWSFLASH: Saved by lesbian capitol officer, Rep. Scalise goes and speaks at anti-LGBT hate group convention...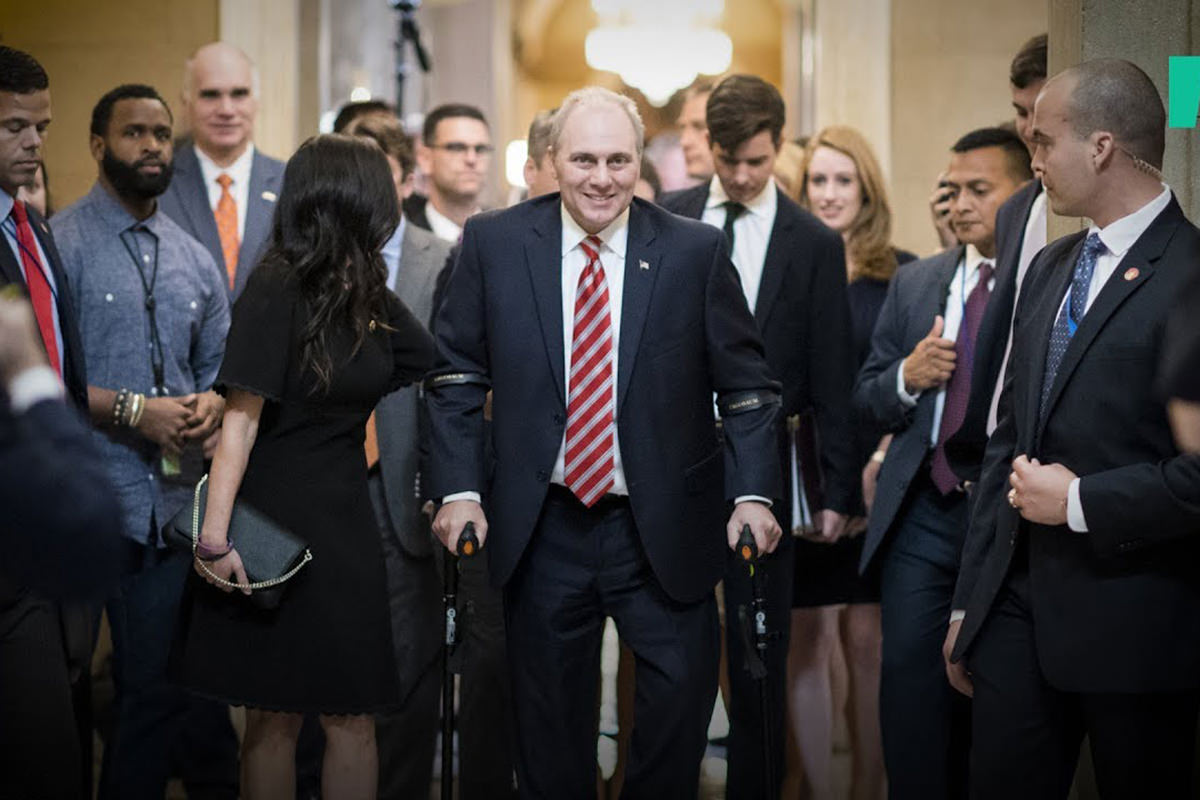 Photo by Bill Clark / Getty
Because of course he did. Homophobia runs so deep in these assholes that not even a brush with death will give them a new perspective on life... ALL life... not just the unborn fetuses and Christians they profess to give a shit about.

• NEWSFLASH: "Pro-Life" Congressman Caught Telling His Extramarital Boo to Get an Abortion. And it's this asshole right here, Republican Representative Tim Murphy...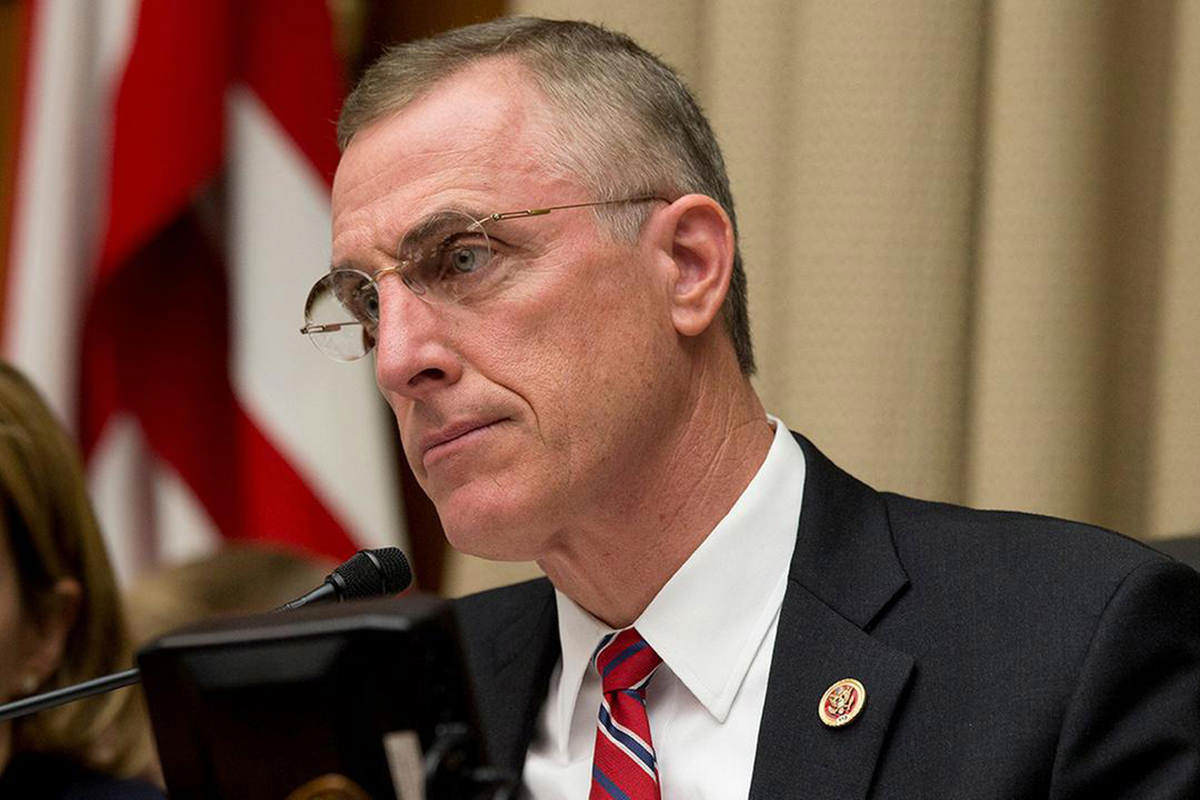 Photo by J. Scott Applewhite / AP
So...
Virulently anti-gay politicians end up caught in gay sex scandals, so why not? Virulently anti-drug politicians end up getting caught with drugs, so why not? Virulently anti-big-government politicians end up wanting to regulate every fucking thing they don't like, so why not? This is just more of the same fucking hypocrisy that drives me completely insane when it comes to our fucked up government. Fuck this asshole. He can't retire enough times.

So long for this week, Bullet Sunday.