Posted on January 23rd, 2023

There are days that I take a look at the news coming down the pipe and I'm overwhelmed to the point of no longer being able to care. It's like... how much crap can we be expected to handle before our brains are going into complete meltdown? I don't really know. My brain is at capacity.
Not a great start to the week to be sure.
Posted on January 11th, 2023

Three years ago today I received an email about the coronavirus from the charity I worked with (worked, as in past-tense, because it closed down). The previous day the World Health Organization had announced the coronavirus outbreak in China, and our director was wanting to bring it to our attention so that those of us impacted could be made aware (if they weren't already).
All of my travel for the organization was mostly to Washington, California, and Hawaii... with occasional jumps to London, Amsterdam, Orlando, and New Orleans... so it was something I skimmed through, paying only half-attention to it.
On Valentine's Day, 2020 I was told that my international travel had been suspended indefinitely, my travel for March and April was canceled, and I wasn't to schedule anything new through June... when surely everything would be under control.
In no time at all everything escalated and we're still dealing with the shit.
So Happy Coronaversary to me, I guess. I'd express hope for the future, but it's exploding all over again in some places. Though there's always news on the horizon about new efforts to combat it. Apparently scientists have figured out where COVID starts gaining traction in our respiratory system through the nose, so maybe there's a spray coming up which acts like a barrier to stop it there. Then we only have to worry about touching our eyes or whatever, so it's an interesting idea.
Until the next pandemic.
Not that everybody listens to science any more.
Posted on January 8th, 2023

Don't worry about me being buried under snow, again, I'll manage just fine... because an all new Bullet Sunday starts... now...

• I Can See Clearly Now! I didn't want to spend $720 to replace my two damaged windows... but it turns out it was money well-spent. If for no other reason than I can actually see out of them now. Having to try and look through condensation and sediment that was inside my old busted windows was impossible in cold weather. And since the kitchen window is the ONLY window on either floor where I can see out the front of my house... and my bedroom window is one of only two useable windows on the ENTIRE 2ND FLOOR... they're probably the most important windows I have! Ironic how that works! But typical, huh?

• Sing! This is Dave Grohl's daughter, Violet...
Gorgeous. Musical talent very much runs in this family.

• As It Should Be. Tennessee Becomes First State to Charge Child Support to Drunk Drivers Who Kill Parents. Absolutely shameful that this is not the norm in all 50 states. Actions should have consequences... especially for something as dire as this. I'd ask my Senators Patty Murray and Maria Cantwell where they're at on this, but it's probably the same place that digital driver's licenses are for Washingtonians... nowhere. They're too busy cashing their Big Pharma checks... or whatever it is that's more important to them.

• Big Ships! Now this is both fascinating and cool...
When things get bigly huge is when they get very interesting. Where do they get the materials to build something so massive?

• Order-Free! Netflix occasionally likes to experiment with their content. I like to encourage this, even though it rarely results in big wins. Their latest is Kaleidoscope, a heist series with episode colors instead of episode numbers, that you can watch in any order (and which Netflix shuffles for every viewer)...
My order was Black, Yellow, Green, Blue, Orange, Violet, Red, Pink, and White. Black is always first. White is always last. I don't know that my order is better than any other, but I like that Yellow was first because one of the very few twists in the series would be ruined otherwise. Ultimately this isn't a bad show... it's just not a great one. Probably because the episodes can be watched in any order, they have to be self-contained. They can't really build upon each other to create a narrative. And they can't really do anything monumental because then they could spoil something if watched in the wrong spot. They're all just meh after a while. Which is to say that though I enjoyed the series at first... by the time I was half-way through I was disappointed. The ending was kinda fun though. I'm not sure exactly how this concept could be improved in the future, but I wish Netflix luck in trying.

• Themes. Angelo Badalamenti died last month. He was a phenomenally gifted magician who had a long and interesting career, mostly scoring film and television. But what he's probably best known for is his collaborations with David Lynch. The guy made Twin Peaks what it was...
It's not exactly like his life was cut short... he was 85... but as I always do when somebody with such talent passes, I can't help but think he left us too soon.

• Old Amsterdam! Few shows made such an immediate impact on me as New Amsterdam (the second one, not the first one about an immortal in New York City, which was also very good). It's a hospital drama in a sea of hospital dramas, but one that feels quite different to me. And it's ending this month. It got an abbreviated final fifth season...
Over the years it's had some amazing stories told, and I'm a bit sad that it's not going to be around any more (even though the drama outside the hospital had gotten a bit stale). All I know is that this cast... starting with Ryan Eggold... better end up on great new shows as soon as possible.

Until next week, buckaroos.
Posted on January 5th, 2023

We've become so polarized as a society that love/hate is assumed. There's no room for subtlety or shades of gray.
As an example... after the passing of Barbara Walters I was asked about her and said I "...wasn't a fan." Which was somehow interpreted as me hating her. I then had to explain that I didn't hate her, didn't wish her dead, appreciated her being a trailblazer for women in journalism and inspired women to consider journalism, and also liked that she advocated for women's issues. And even though she had some good interviews, she also had some truly shitty interviews. Setting aside some of the idiotic softball questions she's asked people (the whole "...what kind of tree would you be" fiasco is just the beginning), her 2000 interview of Ricky Martin showed what a disgusting, abhorrent piece of shit she could be. So disgusting and abhorrent that she eventually had to publicly express regret for having done it.
And the list goes on and on.
You don't like something... you love it.
You don't dislike something... you hate it.
And there's no in-between.
But there should be. You should be able to dislike something or someone without being labeled a "hater." Getting back to Barbara Walters... I just didn't think enough about her to have that strong of an opinion. Hate? Really? I try not to hate anybody, but if I were to admit to hating anyone, Baba Wawa wouldn't even be on my radar. She wouldn't even occur to me in that context.
I mean, she did give us this absolute GOLD...
And this...
The old addage "If you can't say anything nice, don't say anything at all" has entirely new relevance today. It's not because you shouldn't talk shit about people... it's that if you even hint at anything negative, people will escallate it toward hatred very quickly.
And Lord only knows that we have more than enough hate in the world right now.
Posted on January 3rd, 2023

I fully realize that people get set in their ways and are reluctant to change their way of thinking. And yet... radical change does happen from time to time. Change is never easy. Change can be the hardest thing there is. Sometimes when you make big changes you lose people in your life. You might even lose your family. And I would never diminish the difficulty and sadness that this can bring. Which is why people who cannot abide denying the truth and who risk everything to pursue it are heroes. That's not overstating things. Heroes.
This morning while I was waiting to start a Zoom call with the Bitch that is Dutch, I saw a video that might very well be the catalyst for change in some people's hearts. Not all hearts, of course. But maybe some.
And for that reason, here you go (and here's a link in case TikTok is being a dick)...
There's two things I have to say before I post this. The first is short. The second may take a while.
The first thing I have to say is that Representative Sean Patrick Maloney, the guy who's speaking in the video, lost his seat last November after it was redistricted. And, it's like, the guy isn't perfect... you look at some of the stuff he said and did and you're like "Whatever." But I can tell you one thing, this is the kind of man I'd rather have in public service... flaws and all... than most of the shit we get. And it's our loss. He's a lawyer, he'll be fine even if his political career is over.
The second thing I have to say is pertains to when (then) Representative Sean Patrick Maloney said "So you keep having them, we'll keep raising them." And by "you" he's referring to straight people and by them he was referring to their unwanted and abandoned kids. And it bears repeating that a big chunk of straight people are as dead-set against him being able to marry the person he loves as they are dead-set against him being able to adopt a child. You know, the same straight people who advocate for abortion to be made illegal, but would never in a million years adopt a forced-birth baby or do anything at all for that child after it leaves the womb. The same straight people who would rather an "unadoptable" child never have a home with people to care for them instead of them having a good home with gay parents. The same people who quote every lasts piece of The Bible that can be twisted to support their narrative while conveniently ignoring parts that can't. The same people who think that rules apply to everybody but them because they're "the right kind of people." The same people who have scandal after scandal after scandal proving how hypocritical they are, but still think that the "do as I say not as I do" line of thinking is valid.
You know. Those people.
People on their fourth divorce who, when presented with this video, will click the stop button the minute he says "I've been with my husband for almost 28 years because they consider his marriage to be what's "destroying the country" (a lot of whom will go into politics because trading off hate and hypocrisy is easy money).
If the "pro-life" movement was actually "pro-life" you'd think that making sure the product of forced-births had a home and family would take priority over whatever bullshit nonsense they think about marriage and adoption. But think again, because they'd rather have anything... ANYTHING... except a happy family that looks like this...
But maybe. Just maybe their kids will be able to see through the bullshit and, despite their hypocritical worldview upbringing, be able to make that change. And make it knowing that they're risking everything.
Maybe they will be able to step up and become the heroes we need them to be.
Posted on December 13th, 2022

Today I am (mostly) at home and trying to rest up.
This, of course, requires a lot of YouTube viewing (which makes me even more thankful that I paid for YouTube Premium, because the ads would have driven me insane by now).
Of all the videos I watched, this is the one that I found most fascinating...
Maybe it's the nerd in me, but the science of stuff like this never ceases to blow my mind.
Posted on November 29th, 2022

The people on this planet are severely lacking perspective.
Which is why I'm glad that NASA posts photos which vividly illustrate that we're all just clinging to a tiny ball in a vast expanse of nothing. And the only reason we're special is because we think we're special. But in the grand scheme of things? That's a tough call...
The entire human race could disappear and the rest of the universe wouldn't even notice. Or care.
Posted on November 20th, 2022

It's time to be human... because an all new Bullet Sunday starts... now...

• Again. The shooting at the Colorado Springs nightclub "Club Q" last night is yet another in a string of violent attacks on marginalized communities. And it's like... I just don't get it. LGBTQ persons are not made to feel welcome in general society, so they carve out a space where they can enjoy life for even a short time away from general society... and that's not good enough? Senseless violence has been out of control for as long as humans have existed. That's just fact. But the hatred behind the violence is quickly reaching unsustainable levels as the weapons to act out violence keep getting more powerful. Dozens of people can be cut down in an instant by a single individual, and pretty soon that's going to be the only thing we have.

• Let's Go Brendan! This GQ "Iconic Characters" series is always great. But this one? Oh wow...
I want... quite badly... for Elizabeth Hurley to get one of these.

• Todd! If you are not watching So Help Me Todd on Paramount+, then you are missing out on one of my favorite shows on television. It almost makes me forgive Paramount Network for canceling Magnum P.I. (which, thank God for Peacock TV and NBC, is actually returning despite it all)...
Skylar Astin is a gift, and this show uses him to maximum effect. So COLOR ME SHOCKED that CBS actually renewed the show for a second season! Yay!

• Big Animation! Floor 796 may very well be the coolest thing I've seen in my browser in a minute...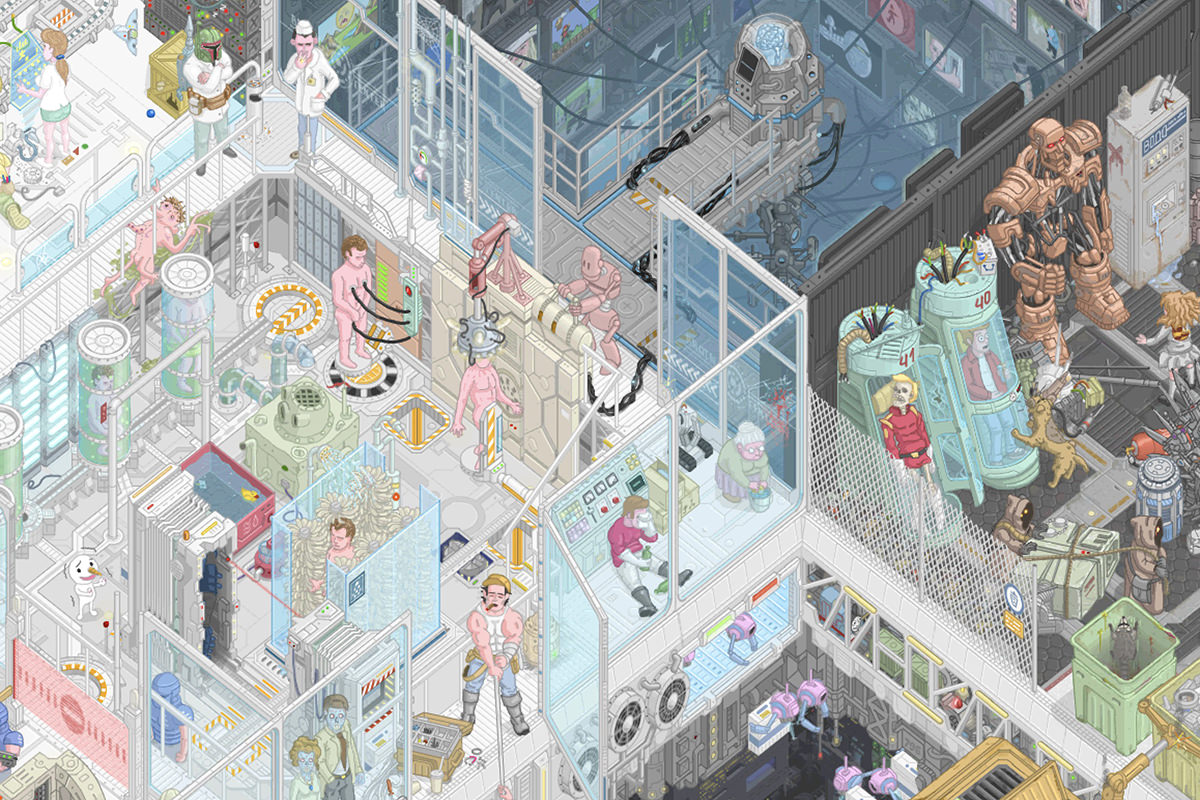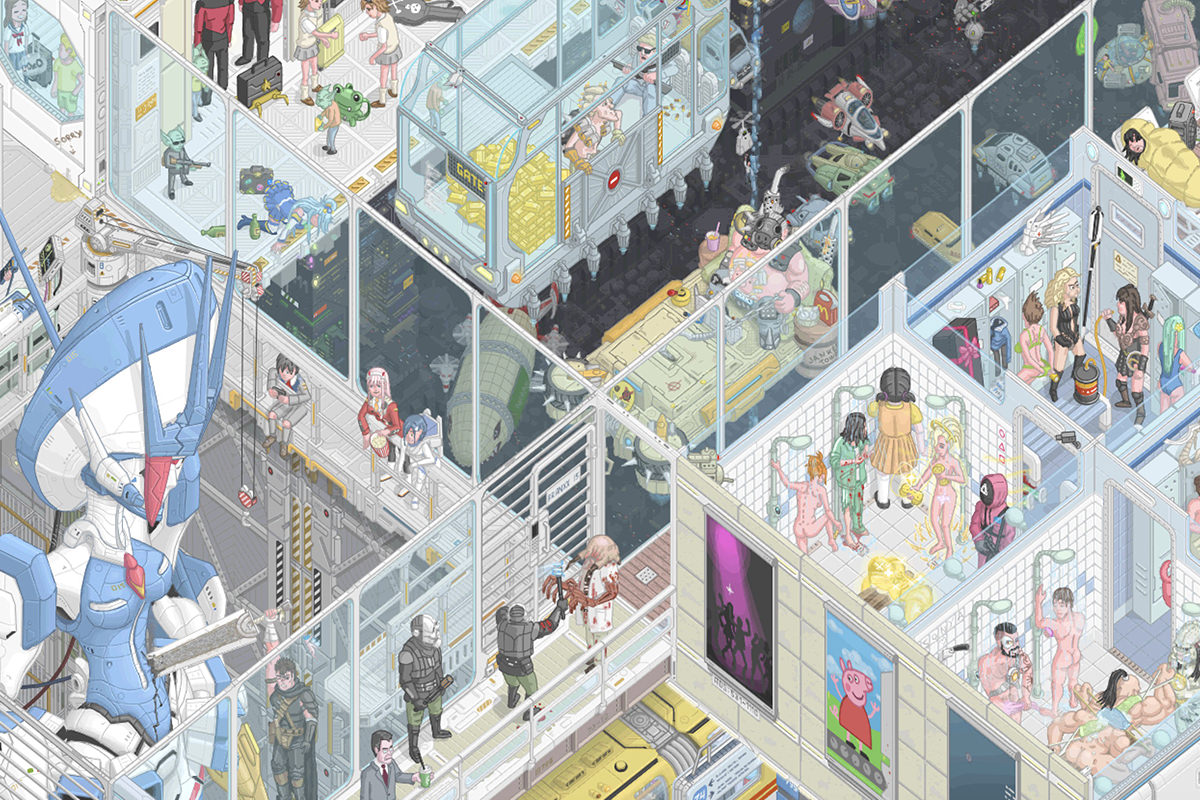 Worth a visit if you like looking at cool stuff!

• I'm Batman! And here's what I wish I would have had to post when Kevin Conroy passed...
A lot of people... like a lot a lot... have Kevin Conroy as "their" Batman. This will go on for a while.

• SHIT! And here we are again. Apple's HomeKit... which has always been HomeShit... is still a pile of shit. And Apple doesn't fucking care. It is absolutely outrageous how there are known issues plaguing the system and Apple doesn't even acknowledge that there are problems. A company worth billions of dollars, but they won't fix it or offer any solutions. For me the biggest problem is that Automations tied to timed events (like sunset or a time of day) don't fucking work! The event arrives and nothing happens. Which is shitty, because I have all kinds of things set up. Like turning my outside lights off and on. There are hundreds of threads on various forums with people trying to find a way to get their timed Automations working. Some things work... for a while... but the overreaching problem of HomeShit being garbage can only be addressed by Apple. And, once more for the people in the back, Apple doesn't fucking care.

And now back to your regularly scheduled Sunday antics.
Tags:
Apple
,
Bullet Sunday
,
HomeKit
,
LGBTQ
,
Movies
,
News
,
Television
,
The Internets
Categories:
Apple Stuff 2022
,
Bullet Sunday 2022
,
Internets 2022
,
Movies 2022
,
News – Politics 2022
,
Television 2022
—
Click To It:
Permalink
—
0 Comments: Click To Add Yours!
Posted on November 6th, 2022


Winter is here, snow has arrived, and it's freezing out, but there's warmth in my heart... because an all new Bullet Sunday starts... now...

• Happy Meal! As a huge architecture nerd, it's very easy for me to get sucked into architecture TikTok or YouTube. This morning while waiting for renders to process, I got hit with this fascinating video about the "Rise and Fall of Fast Food Architecture"...
So many good points to be had here. I very much miss the old aesthetic of fast food restaurants, which is why happening upon one of them (which is most often not a chain restaurant) is such fun.

• Whither Twitter! Watching Twitter implode in Real Time has been entertaining... but also educational. Elon Musk bought the services in the interest of "free speech," but he's learning a big lesson on being careful what you wish for. Twitter has become so toxic so fast that advertisers are bailing and Musk is essentially begging the big name Twitter accounts not to leave. The most hilarious indicator of this was when Stephen King said that he wasn't paying $20 per month to have a blue-checkmark verified account... and Musk shot back with "How about $8 then?"...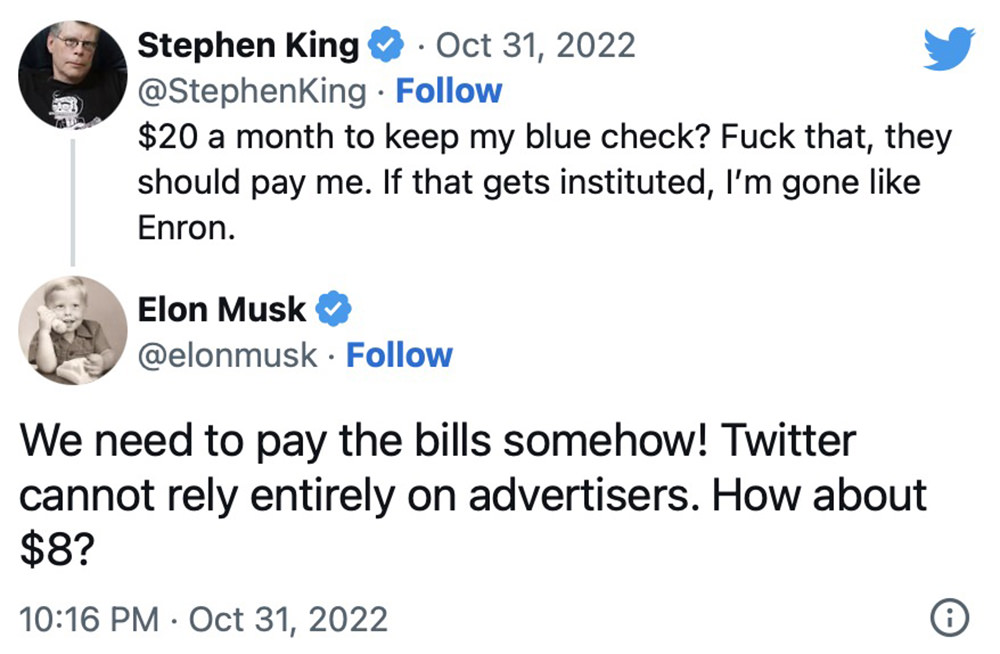 It's easy for me to sit back and not care about Twitter (I rarely use the platform because I prefer to have the ability to lock down my posts for a specific audience), but I think it's a bad idea to hope that Musk and Twitter fail. This is an important platform for discourse and interaction which, naturally, may be toxic (Musk himself has been tweeting out conspiracy theory bullshit) but it's also had a good influence in allowing people to have their voices... their causes... their passions... be heard. Which is why I was happy that one of my favorite YouTubers, Marques Brownlee, has this diplomatic take on how Twitter can save itself from itself...
The one thing that could get me to maybe go back to Twitter would be if there was a way to limit the audience of your tweets (ala Facebook). But even then I have serious privacy concerns about the platform which has me wary.

• More Enola! I liked the second flick even better than the first! These films can get a little convoluted... and repetitive in parts... but are enormously entertaining. And that mid-credits scene has me dying for not only more Enola Holmes films... but a Henry Cavill Sherlock movie as well.
Netflix needs to get on more of these movies, because they've struck gold.

• Glowforge! Michael Alm finally finished his new office so he could set up his Glowforge. If I didn't want one of these things before, I most certainly want one now. But the price for entry is $4,000... and to get the model which is the most capable and flexible, you're paying $7,000.
I know that I would never use it enough to make it pay. But that doesn't stop me from wanting one anyway. Just like a 3D printer, which is another device I would love to own. Ah to be a billionaire where you just buy stuff you want and don't have to care about whether or not you can afford it.

• Joy Noel! The fact that Netflix keeps churning out quality holiday rom-coms is something I am 100% onboard with. While Hallmark continues to release some films which are worth my valuable time... you have to sit through a lot of crap as well. Netflix doesn't have a flawless record, but they do release more good movies than bad, it seems. This year, in addition to the Lindsay Lohan film that's coming up, they also have The Noel Diaries dropping this month...
I know that this is is Justin Hartley from This is Us (a show I could never get into), but the only thing I'm really familiar with is when he played Aquaman in a failed TV pilot that was actually not bad... except The CW decided not to buy the show after the merger with The WB.

• Matter? I keep referring to Thread/Matter in my home automation posts, which has been confusing to many people who don't know what this is. Fortunately, Shane Whatley has a wrap-up which is pretty good about why Matter matters...
Matter is something I have been waiting for ever since INSTEON died, came back, and looks to be dying again. I would prefer not to have to replace all my smart home crap every five years, so having something that isn't tied to any specific company seems like a good idea. But the big news about Matter is that it endorses Thread, which is a technology I absolutely love. It's so smart and so fast and so impressive that it really does seem like the holy grail of automation. The fact that it has pretty good range and is low-power is just icing on the cake.

And now I think I should get back to cleaning my house, which is a full-on disaster with all the work that's been going on.
Tags:
Architecture
,
Bullet Sunday
,
Home Automation
,
Netflix
,
News
,
Television
,
Twitter
,
Woodworking
,
YouTube
Categories:
Bullet Sunday 2022
,
Home Automation
,
News – Politics 2022
,
Television 2022
—
Click To It:
Permalink
—
0 Comments: Click To Add Yours!
Posted on October 28th, 2022

The Webb Telescope is a massive achievement, and I consider it a total miracle that it's actually working. So much could have gone completely wrong... and yet it actually manages to function as designed. It's a huge testament to science (as well as a government expenditure that I have zero problems with).
It will, however, not last.
Webb is being impacted by micrometeorites at a rate of about one per month, and they already had to recalibrate after a micrometeorite caused "significant damage" back in July. This is not a surprise, as NASA knew that this would happen. The hope is that it can last for 20 years. Anything over that would be cream. There is, of course, also the possibility that it could be ruined far earlier than 20 years.
In the meanwhile though?
Wow.
Just look at one of the more recent images... The Pillars of Creation...
Now compare that to the previous-best image we had from Hubble...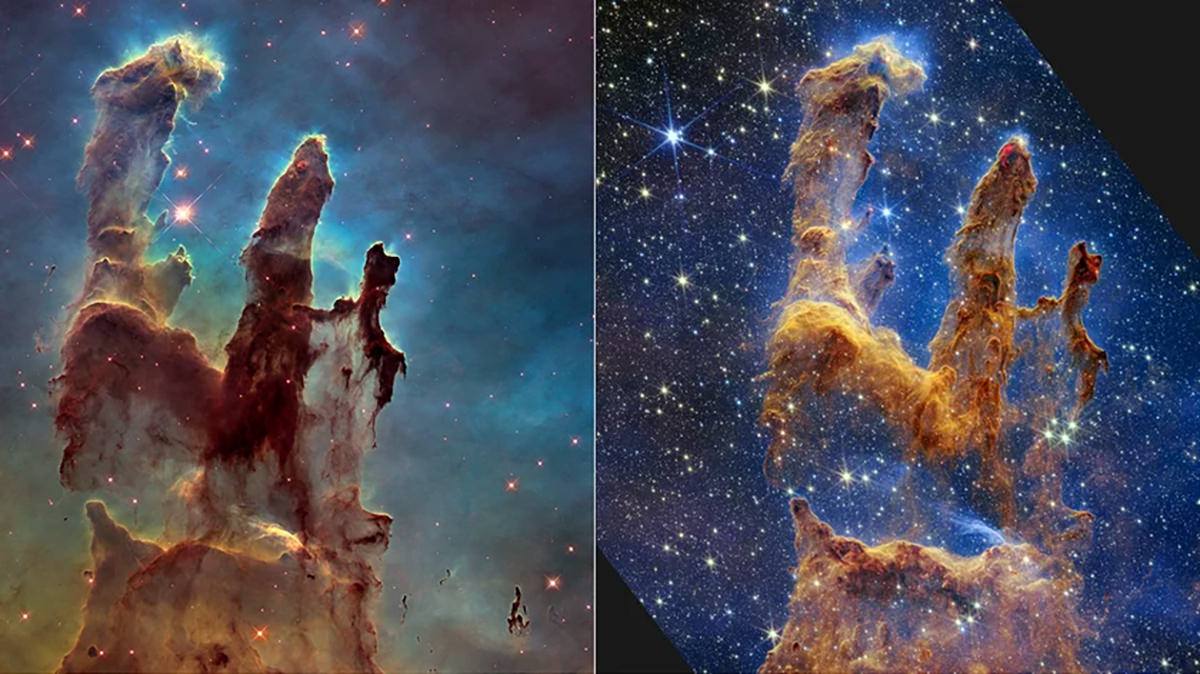 Seriously awe-inspiring stuff.
As I often do whenever NASA releases some amazing shot like this, I pull up the StarWalk 2 app on my phone to see where the stellar object actually is.
This is almost always a mistake because I always, always, always end up falling down an interstellar rabbit hole. There's just so much cool stuff in the universe to see.
The latest Downloadable Content for StarWalk 2 is 3D constellations...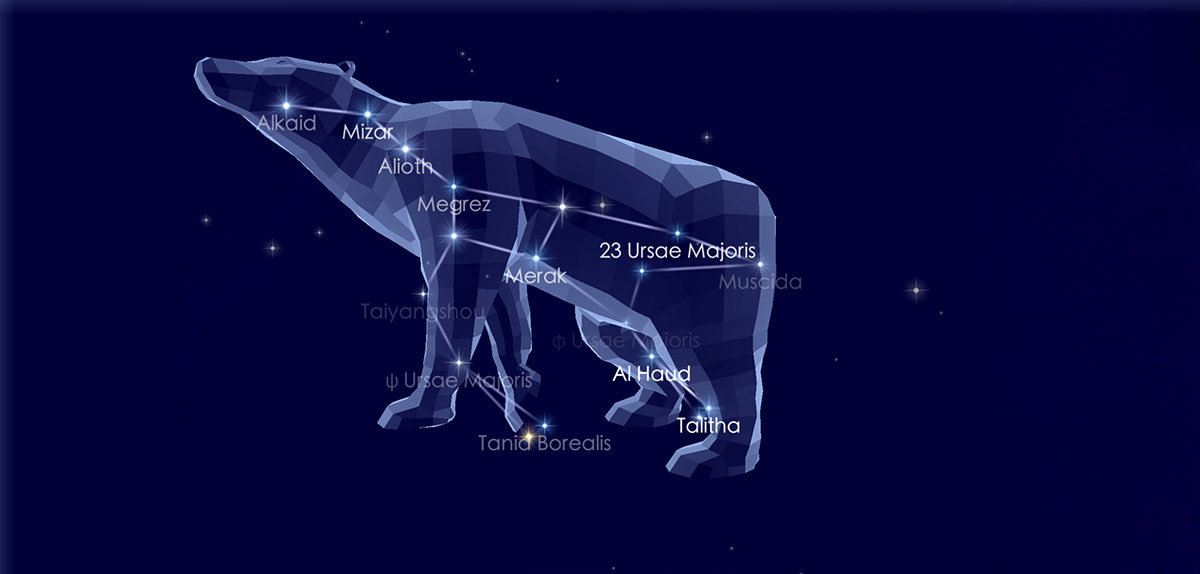 Which aren't immediately apparent as 3D until you actually rotate the view...
Interesting to note that while the constellations are static and flat from our viewpoint, they are actually at many different distances, and the more you rotate the more extreme it gets...
Some of them, like Hydra, are just bonkers...
I should probably go to bed since it's now almost midnight and I've been looking at the night sky for two hours.