Posted on September 3rd, 2023

Dreaming of a Cheeseburger in Paradise while blogging for my own amusement... because an all new Bullet Sunday starts... now...

• Bunny Boo Berry! You're welcome (here's a link in case TikTok is being a dick)...
Baby animals... amirite?

• Medal Medal Chicken Dinner! This Sunday's burn provided by Andy Murray from a 2016 interview that's making its rounds around the interwebs again...
Class. Act.

• Bibbidi-Bobbidi-Boo! People are aghast when I tell them that I got my hair cut at Disney World. "YOU WASTED TIME AT A BARBER SHOP INSTEAD OF RIDING THE ATTRACTIONS?!?" And it's like... I ended up at Disney World 3-4 times a year every year for over a decade with my work. I've done all the rides many, many times. And I was always booked in one of the Disney hotels, so if I was too busy to get a haircut back home, where else was I going to go? Take a pricey taxi into Orlando? Of course not. I'd just go to where I was at (here's a link in case TikTok is being a dick)...
And, yes, my friends convinced me to get the glitter once. It didn't look biodegradable, so I took a pass every other time... even though it made me look fabulous.

• Margaritaville! Jimmy Buffet passed. He was one of those rare figures who are so ingrained into American culture that you know him even if you don't realize it. His music is pervasive, yes, but it's his lyrics that hold a wisdom everybody can relate to. "I'd rather die while I'm living than live while I'm dead" and "We are the people our parents warned us about" and "Wrinkles will only go where the smiles have been" can be found on the walls of his Margaritaville restaurants, but aren't exclusive to parrotheads (Buffet fans). I've actually been to many Margaritavilles, because Jimmy always had some good vegetarian options on the menu. I know I just posted this video by Eddy Burback a month ago, but it's a pretty cool look at the restaurants.
Jimmy had a crazy amount of songs I liked, but whenever I'm trying to zero in on a favorite, my mind keeps going back to One Particular Harbor...
Yeah, that's a classic right there. Rest in Peace, Jimmy.

• Harley Forever! Arleen Sorkin died! My mom was a big Days of Our Lives fan and she played Calliope... but it was her work as the voice of the original Harley Quinn that I knew her best...
Paul Dini (who created the character) was a college friend, and based the character on her. That's an incredible legacy. Rest In Peace.

• He'll Bore Every One of Us! So... The Flash is free to watch on HBO and I've had it on while I was working...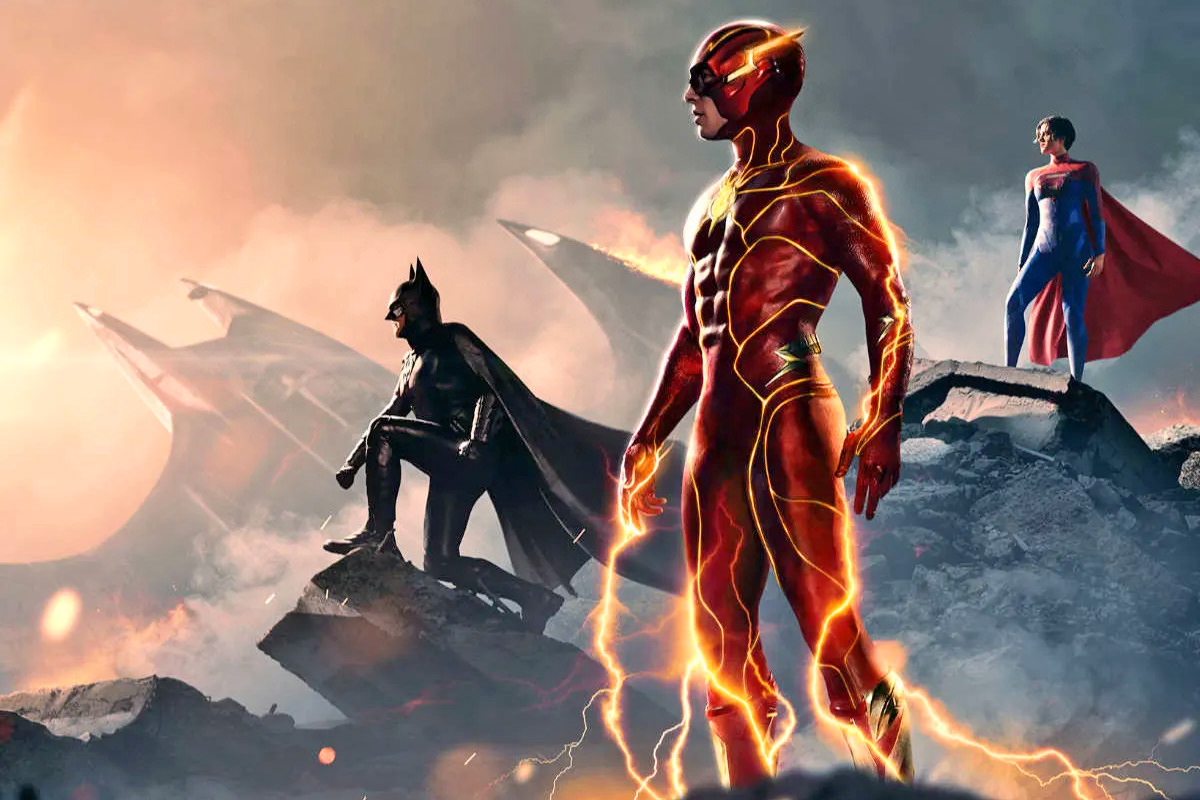 I can't believe that people liked this movie. IT'S COMPLETE SHIT! Alternate Barry is fucking annoying. Unwatchable. The special effects are horrible. The character isn't even consistent with the shitty JLA stuff that Zack Snyder crapped out of his ass. How this got 64% on Rotten Tomatoes is beyond my ability to fathom. I sure hope that this box office failure means we'll never see Ezra-Flash again. And the box office failure of Shazam means we'll never see Zachary-Shazam either. Just flush the Snyderverse down the toilet and have Gunn ignore all of it. This movie cost TWO HUNDRED MILLION DOLLARS! The first Avengers movie cost $220 Million, and most of THAT went to the cast. So what the hell? Where is the money on this one? There were exactly two things worth watching. Michael Keaton Batman and Sasha Calle Supergirl. But neither made this worth my valuable time.

• Marcie! the new Marcie Peanuts special on Apple TV is fantastic... and looks visually stunning. So much better than the gawdawful Snoopy in Space or whatever that was...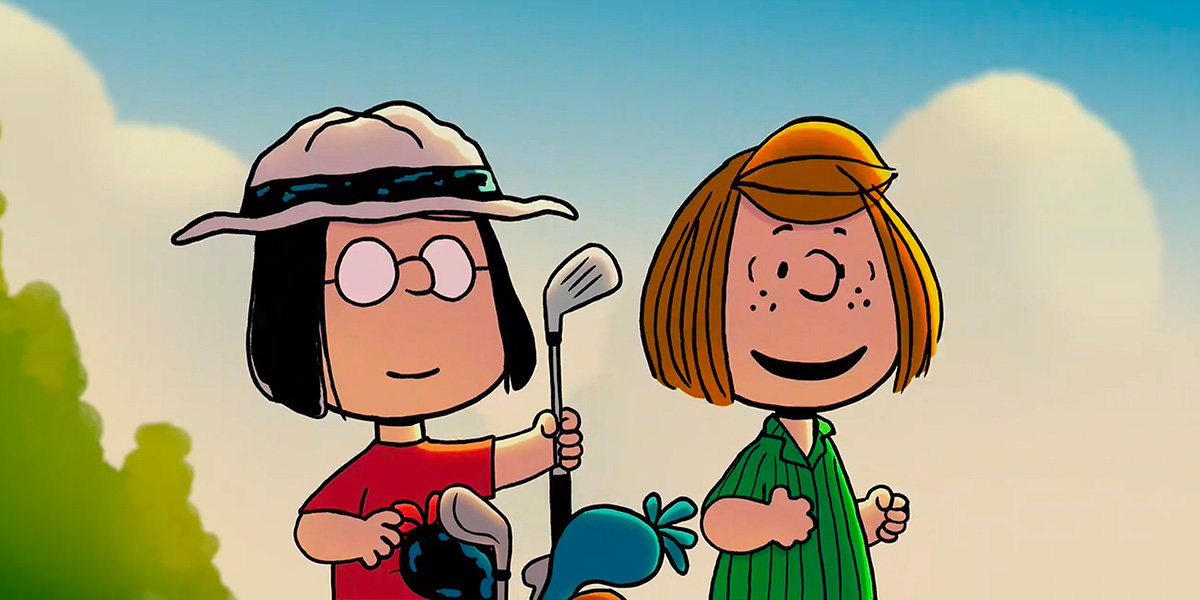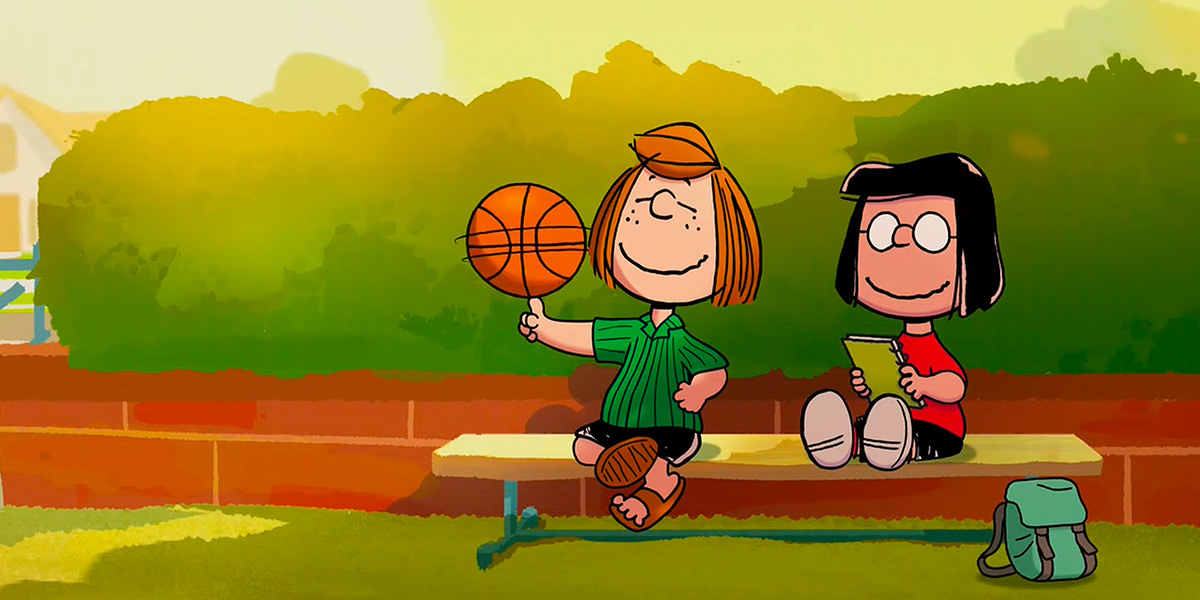 I hope we get more like this..

Changes in Latitudes, Changes in Attitudes. Until next Sunday.
Posted on April 17th, 2023

It's no secret that Batman is my favorite comic book super-hero. Mainly because he's not "super" at all, but is instead a mere mortal with an amazing skill set that is able to hold his own with god-like beings. A good writer can make that interesting. A great writer can make that phenomenally entertaining.
At his core, Batman is a detective. The best Batman stories utilize this in one way or another. When I first started reading comic books, there were two titles devoted to him... Batman and Detective Comics, the latter being more detective-oriented than just a guy dressed as a bat pummeling bad guys.
Bringing the character to film has been a mixed bag over the years. Some efforts are good. Some efforts are very good. And a few are extraordinary.
And here's how I rank them out...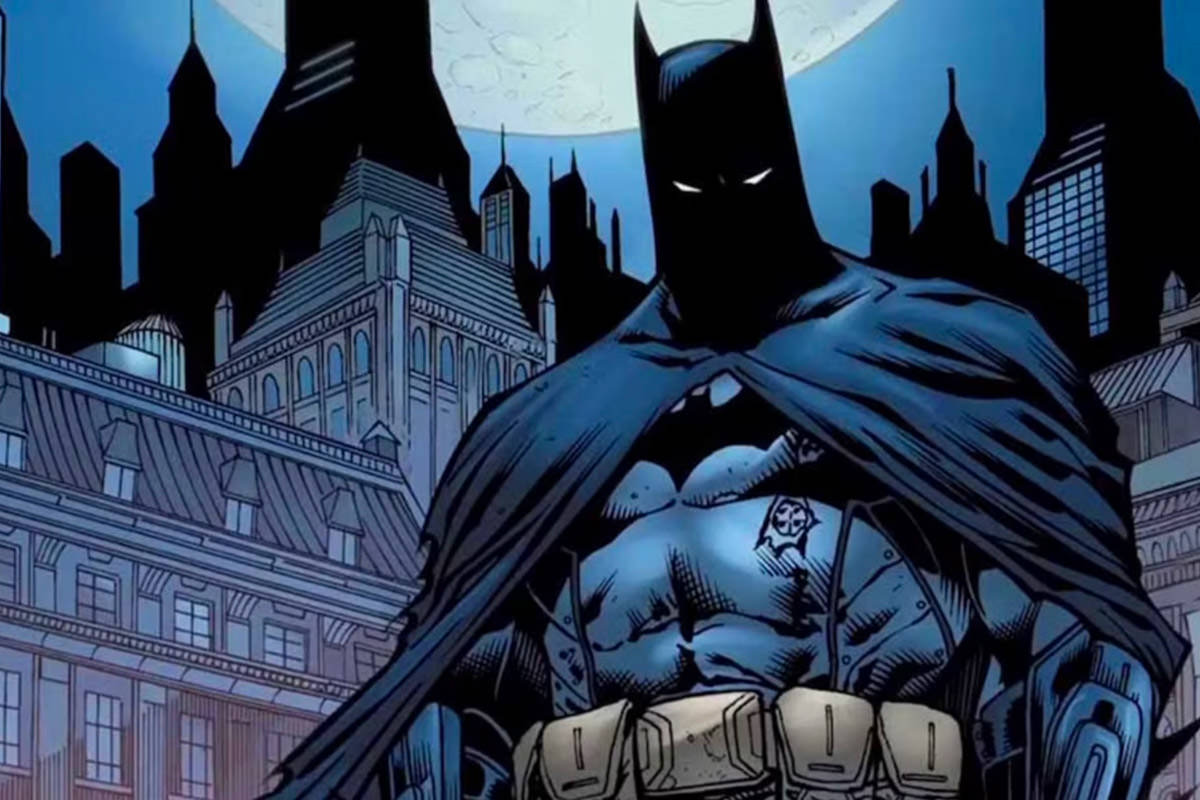 The Dark Knight - The best of the best of the best when it comes to cinematic Batman. Heath Ledger gave us the Joker we've always deserved, and I maintain that Bale's Batman works better than any other on the Big Screen.
Batman: Mask of the Phantasm - The Batman animated series is some of the best Batman ever made. And Mask of the Phantasm is in my top ten out of all of it.
Batman Begins - I don't know that The Scarecrow works as a big screen Batman villain, but Nolan's debut bat-movie certainly gave it the best shot possible. Though I'd argue that the Nolan Trilogy's MVP is Morgan Freeman as Lucius Fox, and that's particularly true in this film.
The LEGO Batman Movie - Will Arnett delivers the cheesy that makes LEGO Batman work so well. But that would be useless without a good story, and this one had it.
Batman & Mr. Freeze: SubZero — Like Mask of the Phantasm, the fact that this spun out from The Animated Series did not diminish my love of the movie one bit. Everything about the film was beautifully realized, and there are days that this is all the Batman I need.
The Dark Knight Rises - This was an actual ending to the Nolan Trilogy, which surprised me given how it mostly closed the door on Christian Bale's character. That being said... Bane as the villian seemed like quite a stretch, but kudos to Tom Hardy for making him as memorable as possible.
Batman - Probably one of the more important bat-movies made because it reinvented the character in a way that made him slightly more serious instead of the buffoonery we got with the television show. Keaton brought a psychological edge to Tim Burton's vision, while Jack Nicholson made Joker what he needed to be in order to be taken as a serious threat.
Batman Returns - This wasn't a great sequel to Batman, but Michelle Pfeiffer and Danny DeVito just killed it as villains which took things next level and saved the movie.
Batman: The Movie - Hey, the classic Adam West Batman was the only game in town for quite a long time... and "The Movie" was the ultimate finale to the first season of the show. While absurdly silly (Bat Shark Repellant?) it was a pretty good for what it was. And more respectful than any of the turds that dropped out of Zack Snyder's ass.
Batman Forever - The Joel Schumacher movies betrayed absolutely everything that Tim Burton had carved out... but at least this one has Jim Carrey and Tommy Lee Jones.
The Batman - I do not for the life of me understand the critical acclaim for this shitty Batman movie. It is just awful in every possible sense... despite Robert Pattinson doing a decent job over a flawed script and Zoë Kravitz being a great Catwoman with a terrible story.
Justice League (The Snyder Cut) - This was a shitty movie with a shity, stupid take on Batman that made me a little crazy because I knew there was no coming back from this disaster.
Batman and Robin - I wouldn't have thought that Joel Schumacher could possibly crap out a worse movie than Zack Snyder... but here it is. Every last thing about this horrific mess was tragic, and it's unreal how much money they sunk into something this bad.
Batman v Superman: Dawn of Justice - First Zack Snyder turned in a truly dreadful Superman movie, and then he unleashed this pile of shit. It was a stupid concept plagued by a stupid story plagued by awful choices at every turn.
Justice League (Theatrical Cut) - This is easily one of the worst super-hero films ever made. And then they had a bad movie turned into a worse movie by having Joss Whedon "joke it up" so it was more Avengers-like than the dark, dour, joyless, car-fest that Zack Snyder was intent on making. So bad. So very, very bad.
Posted on February 1st, 2023

Gizmodo has a story on the ten projects that James Gunn is overseeing for the new DC Comics Universe of movies and shows.
Gizmodo has Creature Commandos listed as "Creative Commandos" which is hilarious. — All I can say that is if these projects were from anybody but James Gunn, I would be laughing my ass off. What's odd is that the new Superman and Batman films aren't coming out until 2025... which is later than I'd thought it would be, but still pretty ambitious. An entirely new universe debuts in just two years? Again... if it were anybody but James Gunn, I'd be laughing my ass off. My comments below...
Creative (s/b CREATURE!) Commandos (An animated HBO Max show) — It's like... what a bizarre choice. An entire series devoted to monster soldiers? Sounds like a Halloween special, but okay. Something tells me that this was in process before James Gunn took the big chair (with Peter Safran).
Waller (A live-action HBO Max show) — I really hope that Viola Davis is in this, because she's SUCH an amazing actor. UPDATE: Confirmed that it will indeed be Davis.
Superman: Legacy (Theatrical film) — I am confident that James Gunn will find a way to make Superman relevant while also interesting... something that Zack Snyder wasn't able to do AT ALL. I am a bit concerned that the whole "Gods & Monsters" arc for the New DCU will fall into the same trap that Snyder fell into, but it's James Gunn... so... yeah. Maybe.
Lanterns (A live-action HBO Max show) — The Green Lantern movie was a pile of shit so bad that I couldn't believe some of my favorite actors were involved. Terrible, terrible movie. A show might be a way to showcase the many interesting Green Lanterns from the comics, so it could be a very cool show to watch. UPDATE: Apparently this will be terrestrial-based, meaning that it's mostly Hal Jordan and John Stewart stories, so we'll see.
The Authority (Theatrical film) — Now this could be interesting! The comics started out SO good, and if they did a straight adaptation it could be fantastic... so long as it's an R-rated movie, because otherwise why bother?
Paradise Lost (A live-action HBO Max show) — Amazons, I guess. Could be something that pre-dates Wonder Woman to give her eventual debut good context. I hope that they don't fuck up the Greek gods like the (otherwise excellent) Wonder Woman movie did. They're saying it's their "Game of Thrones" so who knows?
The Brave and the Bold (Theatrical film) — Batman & Robin? In my early comic book days, The Brave and the Bold was alway Batman PLUS some other DC Hero (or villain!) teaming up. But still... I will be very interested to see what Gunn has in mind for Batman. Hopefully something more like the Nolan trilogy instead of the emo-goth bullshit we got from the last Batman movie! UPDATE: It's going to be the Damion Wayne version of Robin which is the best news possible. I hope that they make him a little nuts without taking him full-on psycho, because the majority of kids just don't have the acting chops to pull that off very well.
Booster Gold (A live-action HBO Max show) — A LONG time coming. Like... this should have been done a decade ago. I love the character, and hope that eventually the show transitions into the "Blue & Gold" show I've been dreaming of (Booster Gold and Blue Beetle as made amazing by Keith Giffen). Hopefully they get a writer with decent comedy chops to do this right.
Supergirl: Woman of Tomorrow (Theatrical film) — Poor Supergirl. The character herself is so interesting... as shown in the Animated DC shows... but her lone live-action movie was trash (despite having Faye Dunaway and Peter O'Toole!). I really, really hope that they hire a truly great FEMALE writer AND director to do this movie right. She deserves it. And there's plenty of great comics to be inspired from.
Swamp Thing (Theatrical film) — Lord. There are a lot of other DC characters I would have put in a film before Swampy. His good TV show was not so long ago (2019), and the idea of a complete film has already been done. Soooo many other movies would have been a better idea than this. I hope "Swamp Thing: The Movie" ends up worth stepping all over others that deserved it more.
I want a Legion of Super-Heroes live-action HBO Max show. I want a Black Canary & Green Arrow show. I want a REAL Justice League movie. I want a Deadman series. I really want a Zantana movie. Where's an Amethyst animated series at? And holy crap... how cool would an Adam Strange series be? Is Guy Gardner going to appear in Lanterns? Because a show for HIM would be great. So many possibilities!
I'm more confident in the DCU now than I was as we suffered through all the Zack Snyder crap, which makes me happy. Nobody wants successful DC movies than me (with the exception of the upcoming Shazam: Fury of the Gods and The Flash: Flashpoint, both of which star highly problematic actors that I really wish would just go away and take their bullshit with them.
Posted on July 24th, 2022

It's the most geektastic time of the year... because a Very Special Comic Con Edition of Bullet Sunday starts... now...

• Wakanda Forever! This is the movie to beat, right? Though it will forever be tainted by the tragic passing of Chadwick Boseman's Black Panther, we're getting most of the other amazing characters that came out of Black Panther plus the MCU debut of Namor, the Sub-Mariner. So, yeah, can't wait for November 11...

• Sandman! Based on one of the most beloved comic book series ever made (and one of my all-time favorites) the only question to be asked is Will it be any good? Well, if the trailer is any indication, the answer is yes. Looking very faithful to the books, and of course I am dying to see it. Fortunately we only have to wait until August 5th...

• She-Hulk! I've been waffling on this one. It sounded like a great idea when it came out... looked intriguing with the glimpses we got... and looks absolute fire now that we've got an actual trailer. Coming August 17th...

• John Wick 4! I love the John Wick franchise. And it just seems to get better with each new installment as they flesh out the organization built around The High Table. John Wick 3 was the best one yet, filled with a cool story and action that was more over the top than ever. And here we are at the fourth one, coming March 24, 2023...

• I Am Groot! It looks cute as hell, like we knew it would. I could speculate, but there's not much point when we'll see for reals on August 10th...

• Black Adam! The DC Comics movies have been mostly bad as of late, Wonder Woman and The Suicide Squad being the exceptions. Everything else that came after Nolan's Batman trilogy has been crap. This doesn't look half bad, but (especially where DC is concerned) looks can be deceiving. They have before. Guess we'll know on October 21...

• Rings of Power! I don't know if the Amazon Prime Lord of the Rings series is going to be any good... but it sure looks like they put a ton of money into it. ..

• Shazam! Fury of the Gods! The first Shazam was a horrendous pile of shit and I hated it. Hopefully this one won't be as stupid and uneven, because it certainly could be a good movie character. And Helen Mirren makes an intriguing villain to be sure. Good or bad, it's coming on December 21...

• More Marvel Studios! There was more from Kevin Feige in Hall H yesterday...
Armor Wars - 2023??? There was not a peep about this series at Comic Con, which feels ominous. Supposedly it starts filming later this year, but are they re-thinking things? I had always imagined that something which happens in this show will end up leading into Ironheart, but maybe not? Regardless, Rhodey has been around since the very beginning of the MCU, and it's about time he gets a shot.
Ant-Man & The Wasp: Quantumania - February 17, 2023. I was sincerely disappointed that we didn't get a trailer for this highly anticipated film. All we know is that Ant-Man, The Wasp, and Stature (Scott's adult daughter Cassie) get sucked into the Quantum Realm. Where they run into one of The Avengers' nastiest foes... Kang the Conquerer. Not exactly sure what that's going to be about because King ends up being in the next Avengers movie (see below).
Secret Invasion - Spring 2023. In the comic book series, evil Skrulls replace various super-heroes in order to... well... invade the earth. It was a shocking event in the comics which shook things up in weird ways because it came out of nowhere. The replacements had happened and had been foreshadowed for a while, even if people didn't know it. It seems unlikely that this kind of far-reaching plot device would be ingrained into the MCU in the same way for a Disney+ series, but I guess you never know.
Guardians of the Galaxy Vol. 3 - May 5, 2023. Adam Warlock? The High Evolutionary? The origin of Rocket? Sounds about perfect, right? The only problem being that James Gunn has stated that this is the end of the road for his Guardians movies. Hopefully it will be a good one to go out on.
Loki Season 2 - Summer 2023. The first season was a pretty good compromise between allowing the character to continue on while not sabotaging his sacrifice in what came before. Unfortunately I didn't think it was as compelling as it could have been. The whole Sylvie-as-Loki-Variant angle on The Enchantress didn't work for me, and it felt like the entire point of the show wasn't to be about Loki... but getting King into the MCU. Hopefully the second time around will be for Loki and not something else.
Echo - Summer 2023. Of all the characters who could be given their own Disney+ series, this one is a head scratcher. Echo? Seriously? I dunno. I guess it could be interesting, but it seems like a waste. My guess is that it selected because it would be a cheap series to make. I hope that's not the case.
The Marvels - July 28, 2023. Thanks to Ms. Marvel, we already have an inkling about this film. But we don't know anything concrete, which feels weird given how close it is.
Blade - November 3, 2023. Don't get me wrong, I'm all for Blade coming to the MCU (I liked all three of the Wesley Snipes films... yes, even the third one), but there are so many other movies I'd rather see. Blade had his cinematic shot already, and could have easily fit into a Disney+ series instead of snagging a coveted movie spot. It's as if Marvel Studios is rolling dice to find the next Guardians of the Galaxy franchise, which is fine, but I had hoped for something more than this.
Ironheart - Fall, 2023. Riri Williams is a great comic book character... and if Marvel Studios ever wants to get the whole Young Avengers situation moving, she would be a great part of that. But this is taking forever to assemble. The "Young" Avengers won't be young by the time it actually happens. And maybe it won't ever happen. But hopefully we'll get a good Ironheart out of it all.
Agatha: Coven of Chaos - Winter 2023/2024. I honestly don't know. Do I want to see more Kathryn Hahn? Absolutely. But whether it's worth watching will depend entirely on what they've got for a story. If they go too silly or stupid, it'll be a toothless joke. If they go too dark and serious, Hahn will be wasted. They need to find a story that is a good balance of both... as well as provide a compelling enough reason for the show to exist. Here's hoping.
Captain America: New World Order - I sure hope that they give Sam Wilson a fair shot at being Cap. He's a great character, has paid his dues, and deserves his shot. And if we can get Bucky along for the ride, that would be great.
Daredevil: Born Again - Spring 2024. The comic book version of this story was character-defining. It documented the fall of Daredevil at the hands of The Kingpin, and how he managed to battle back from it. Now, some of the story arc has already been adapted in previous seasons of the Netflix Daredevil series, so I'm not exactly sure where they're going to go with it. But I certainly plan on finding out.
Thunderbolts - July 26, 2024. The comic book version of this film was kinda epic. Super villains band together in disguise as a new team of super heroes... who secretly want to take over the world (what else?). It is logical to think that this is a follow-up to Secret Invasion when the world has lost faith in heroes who aren't what they seem to be. But how they will manage to make it fresh for the movies when the concept from the comics is so well-known is a mystery.
Fantastic 4 - November 2024. If there's a movie that deserves to find success, it's one featuring the First Family of Adventure. The first two were pretty bad. The third one was fucking horrendous. So here's hoping the fourth time's a charm. It would be amazing if John Krasinski actually is Mr. Fantastic after his appearance in Doctor Strange in the Multiverse of Madness... but that would give the film too much of a chance at success, so who knows.
Avengers: The Kang Dynasty - May 2, 2025. This is so far out as to be ridiculous... almost three years. Marvel just wanted something completely unknown to drop to their rabid fans at Comic Con. What's so intriguing here is that King is going to be menacing the MCU for over two years (he started in the first season of Loki, remember?). I guess this is the big finale, but who knows who might be an Avenger this far away. Will we even care? Probably.
Avengers: Secret Wars - November 7, 2025. I'm guessing this will be the epic finale of "The Multiverse Saga" where all the various variants are taken to a world so they can battle it out for the amusement of the powerful cosmic entity known as The Beyonder. At which point the Multiverse will likely be shut down Crisis on Infinite Earths style. For which I'm thankful, because the stakes are less when there's an unlimited number of universes to draw replacements for characters that get killed. The good news is that the cast will be absolutely epic, drawing together heroes new and old from the entire length of the MCU.

• And The Rest! And here's some other things that might prove interesting...
Picard I've always been more intrigued with the concept behind Picard than the show itself. The first season was nice, even though it didn't stick the landing. The second season bored me, and felt like a wasted opportunity. The third season seems as if it will hinge on nostalgia for The Next Generation, of which I have none.
Interview with The Vampire I liked the books okay... what ones I've read, anyways. But I have zero interest in a series. They already did a movie, it was fine, and dragging things out with a TV show doesn't seem like time well-spent. It's just a continuation of a trend.
Dungeons & Dragons: Honor Among Thieves Given the absolutely abysmal track record of D&D-based sword and sorcery in film and television, it seems like a longshot that this will be worth a crap. Except... the trailer actually doesn't look half bad. So maybe? Could it be another Lord of the Rings or (early) Game of Thrones? and not a complete waste of time, talent, and money? Stranger things have happened.

So... until next Comic Con, I guess. See you next year.
Posted on August 23rd, 2020

Fan conventions may be on hold, but don't get your super-suit tights in a bunch... because an all new DC Comics Fan Dome Edition of Bullet Sunday starts... now...

• FAN DOME! In the absence of fan conventions (like Comic-Con) there's been an awful lot of "virtual cons" happening. DC Comics held their own virtual con event this weekend, called Fan Dome. The only thing I actually tuned in live for was Wonder Woman 1984 and Suicide Squad. Everything else was just when it hit YouTube. Precious little information was dropped for Aquaman 2, Shazam 2, or a new Superman film, but everything else happening in the next 2-3 years was touched upon. Let's take a look, shall we?

• THE SUICIDE SQUAD! Technically, this is Suicide Squad 2, but in order to distance James Gunn's take on the franchise from the previous installment, they added "The" in the front and left "2" off the back. Packed to the gills with characters even more obscure than the original team, Gunn promises a unique take on the material which follows his incredible success with the Guardians of the Galaxy flicks over at Marvel. Out of all the films DC is unleashing on us, this has the best shot of my liking it...
ODDS TO LIKE IT: 85%

• WONDER WOMAN 1984! I was completely unprepared for Patty Jenkins' incredible Wonder Woman movie, released in 2017. It was a fantastic, faithful, and fully entertaining representation of everybody's favorite Amazon for the silver screen. Three long years later, we're finally getting a sequel. I am not 100% sure how exactly how this wacky throwback is going to play out, but the trailer sure looks encouraging...
ODDS TO LIKE IT: 75%

• THE BATMAN! When it comes to Batman live-action movies, the character has fared better than most, but there have been some serious missteps...
Batman (1989) Demented Tim Burton Batman fun!
Batman Returns (1992) Memorable for Danny DeVito and Michelle Pfeiffer and an absurd story.
Batman Forever (1995) Joel Schumacher taking a huge, stupid dump on the franchise.
Batman & Robin (1997) Joel Schumacher's nail in the coffin of Batman movies.
Batman Begins (2005) Christopher Nolan reinvigorates Batman for film in a new trilogy.
The Dark Knight (2008) The pinacle of Batman movies with the definitive Joker.
The Dark Knight Rises (2012) A drastic step down has Batman ending on a whimper.
Batman v Superman: Dawn of Justice (2016) Zack Snyder shits all over Batman, specifically, and super-heroes, in general.
With the exception of The Dark Knight Rises, the best Batman going has been the LEGO games/movies and the animated cartoons. And here we go again, this time with Matt Reeves directing Robert Pattinson in The Batman. Alas, it's looking like a bit of a mess in the trailer, but who knows?
ODDS TO LIKE IT: 25%

• BLACK ADAM! I hate hate hated the Shazam! movie. Now we're getting a movie around one of Shazam's biggest villains, Black Adam. I have no clue what this is supposed to be. Is he fighting Shazam? Is he going to be an actual villain? Who knows. I'd abandon all hope, except Dwayne "The Rock" Johnson is starring in it, so I guess that's something.
ODDS TO LIKE IT: 20%

• THE FLASH! One of the worst parts of Zack Snyder's shitty Justice League was his take on The Flash. Wrapped in one of the shittiest movie super-hero costumes of all time, Ezra Miller's godawful versions looked like a pile of junk instead of the sleek, elegant character from the comics. And those horrific "jokes" that he simply would. not. shut. up. with (courtesy of Joss Whedon, I'm guessing?). has me not giving a crap about this movie. About the only thing even remotely interesting to me is the fact that Michael Keaton's Batman will be making an appearance. Otherwise? Ugh.
ODDS TO LIKE IT: 10%

• JUSTICE LEAGUE: THE SNYDER CUT! One of the worst super-hero films ever created, Justice League was a horrific pile of shit that followed Zack Snyder's truly awful Batman v Superman Dawn of Justice and Man of Steel fiascos. While the fact that Snyder has created it guaranteed it would suck, the fact that Joss Whedon was brought it to make it "funny" in the hopes it would perform like his two Avengers movies made it even worse. An inconsistent mish-mash that I hated more than I ever thought possible. Now Zack Snyder has been given millions of dollars so he can "restore his vision" for the film. Which means it's still going to be a pile of shit... it's just going to be a consistent pile of shit.
ODDS TO LIKE IT: 2%

I suppose if theaters ever open up in the USA again, I might actually get to see some of these. But, more likely than not, I'll just be waiting for home-video. If I'm going to risk death in a theater, it won't be for anything coming out of DC Comics, that's for sure.
Posted on March 7th, 2019

I missed Aquaman in the theater. I had wanted to see it but life kept getting in the way and, to be honest, it was not a priority for me. Despite a home run with Wonder Woman, DC has a horrendous track record with their new "universe" of films, and I just don't give a shit. Especially not enough to have to sit with a bunch of rude assholes at the local cineplex. If ever there was a movie studio screaming "wait-for-video," it's DC.
But now that Aquaman is on iTunes, I plunked down my $20 to take a look. Not as good as it could have been... much better than what I was expecting. I don't plan on spoiling anything major here... but, if you haven't seen it yet (and are planning on doing so), you might want to wait before reading.
There was some stuff I liked...
This was essentially a super-hero mash-up of Indiana Jones and Tomb Raider. Which sounds awful, but it mostly worked.
Jason Momoa does not disappoint. His frat-bro demeanor may be a bizarre character choice, but it does make him different amongst the crowded field of super-heroes and that's a good thing.
We finally get to see Aquaman in a costume that respects the source material...
Amber Heard, Nicole Kidman, and Willem DaFoe were perfectly cast. And the fact that they made Heard's take on Mera a hero instead of damsel in distress was a pleasant surprise...
The underwater effects are pretty great.
The movie's visual design is mostly excellent.
The sound design is amazing.
The soundtrack is fantastic.
The chase through Sicily is one of my favorite action sequences in a super-hero movie, which is weird given that this movie centers around an underwater world.
The final underwater battle is spectacular. I wish I had seen it in IMAX.
In stark contrast to the steaming pile of shit that Zack Snyder brought to Batman vs. Superman and Justice League, this movie is actually fun.
And the stuff I didn't...
As much as I loathed Justice League, it seems moronic that they completely ignored what happened in that movie. Aquaman is supposed to be a part of a bigger universe but failed, utterly, to remember that.
In the comic books, Mera is an alien from another dimension... which explains her powers. In the cinematic version her powers are basically unexplained?
While I did like the visual design, they made Atlantis into underwater Asgard (complete with Odin and the Rainbow Bridge) which was lame...
Black Manta, one of the coolest villains in comics, was kinda wasted. They essentially made him DC's answer to Iron Man (where does his tech training come from though?), then disposed of him... hopefully to return, as teased in the end-credits...
I like Patrick Wilson well enough, but didn't feel he brought much to the role of Orm. This is probably more the fault of the dialogue he was given than his talent as an actor. And then there's his metal Ocean Master mask which distorts to show his emotions. It looked really tacky and stupid, which is why I'm glad he wasn't in it very often...
The attempted slapsticky comic beats are juvenile and stupid. The octopus playing drums. The goat on the plane. Holy shit, why do this absurd bullshit when your movie doesn't need it?
In the end, Aquaman wasn't a bad effort. Far from it, there was actually a lot to enjoy here. Partly because of the imagination at work in bringing Atlantis alive... but mostly because director James Wan went out of his way to run as far away from Justice League as he could. The problem with DC movies being that he had to do so in the first place. Still, they've already announced a sequel to be released in 2022, so maybe the best Aquaman movie is yet to come? Time will tell.

Time to update my "Y2K Super-Hero Comic Book Renaissance" scorecard...
→ Click here to continue reading this entry...
Posted on July 31st, 2018

Today Marvel's Avengers: Infinity War was released on digital home video. I thought before I sat down and wrote my thoughts on the movie, I'd take a run through Justice League from the Distinguished Competition and jot down some notes on it as well.
It's no secret that, with one exception, I loathe the DC Comics Cinematic Universe. Wonder Woman was pretty great. But Man of Steel, Batman vs. Superman, Suicide Squad, and Justice League were all festering piles of crap that were not only bad movies... they were bad adaptations of the comic books they were taken from.
Justice League was so bad that I couldn't even get through it. I've only just watched various chunks when I've seen it on HBO. But, in the interest of fairness, I thought that I would sit through the whole thing last night to see if that changes my opinion.
Turns out that, no, it most definitely does not...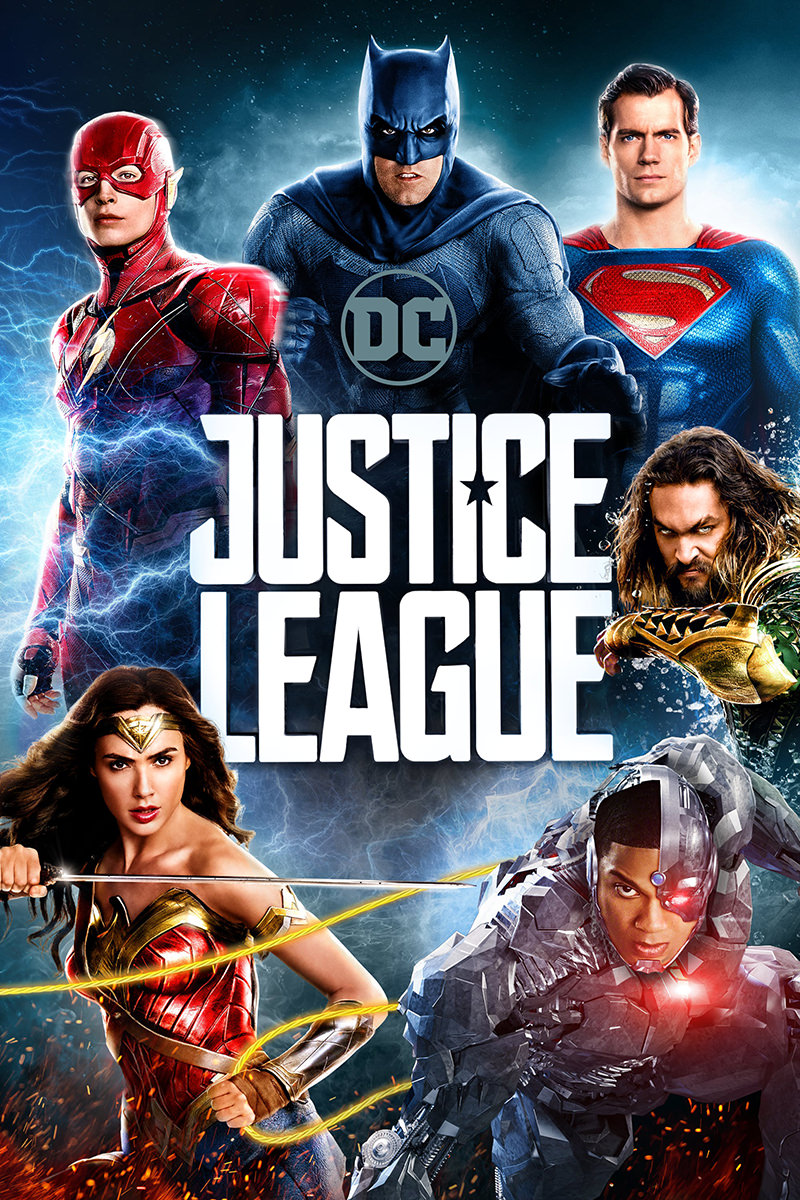 If anything, it sucks even harder in one viewing because it's such an epic slog to force your way through. All that did was make me end up resenting the film even more than I already did. My notes are something I'm posting for myself so I don't lose them, but feel free to read along if you want to.
And now? Do not proceed unless you've already seen the movie. LOL! JUST KIDDING! You do not want to see this movie, trust me.
Spoilers await in an extended entry...
→ Click here to continue reading this entry...
Posted on February 15th, 2018

I've made no secret about how much I loathe the current crop of DC Comics movies. With the exception of Wonder Woman, they are bad films that take a massive shit on the original source material. Batman vs. Superman, Suicide Squad, and Justice League were all gut-wrenchingly awful and only get worse upon subsequent viewings. How DC can fuck up this badly when Marvel is nailing it film after film is a complete mystery to me. It's as if the people in charge of DC movie production have taken what made their characters so popular for so long, and then just done the opposite of that.
Fortunately, the people running DC's television shows are on an entirely different level. Arrow, The Flash, and Supergirl are consistently good, and now we get Black Lightning, which may be saddled with a lame disco costume and sub-par villain... but is otherwise fantastic. I'm not particularly fond of Legends of Tomorrow, but it's still a watchable show. Bravo to The CW Network showrunners who totally get what they need to be doing with DC characters to make them work.
What fans need is for The CW to be given rights to a Superman series and a Batman series. Hell, turn the network into The DC Network and give us Wonder Woman, Green Lantern, and Legion of Super-Heroes shows too! If there's one thing that Tyler Hoechlin's amazing turn as Superman guest starring in Supergirl has shown us, we need these shows.
In the meanwhile though?
I've been completely hooked on the LEGO DC Comics movies. They are not all home runs, but they are great entertainment and totally watchable in a way the Zack-Snyder-infused movies will never be...

And so... If you're a DC Comics fan who hasn't checked out the movies that LEGO is cranking out, you might want to give them a try. Sure they're filmed with toys, made for kids, and aren't at all serious... but, until Patty Jenkins becomes showrunner for the DC Cinematic Universe, it's about as good as it's going to get.
Until Wonder Woman 2 comes along, of course.
Posted on July 24th, 2017

I am so far beyond giving a shit about Zack Snyder's shitty DC Comics super-hero movies that I honestly don't know if I'll even bother seeing Justice League in theaters.
I mean, just look at this bullshit trailer...
Some observations...
Dark. Dark. Dark. Dark. And more dark. Jesus, what an awful-looking downer of a movie. The occasional attempts at humor are completely wasted when the atmosphere is nothing but bleak, dire, and depressing.
Cyborg and The Flash look like total and complete shit. Whomever designed their fucking horrifically bad costumes should just give it up. Aquaman is equally incomprehensible, but at least he doesn't look defective.
In an obvious attempt at playing off the tremendous success of Wonder Woman, they lead off with her... but she's fighting a small group of regular human bad guys? Pathetic. FUCKING PATHETIC!!! We've seen this stupid shit over and over and over and over and over and OVER AND OVER AND OVER AGAIN!! IT'S NOT FUN! IT'S NOT INTERESTING! IT'S JUST BORING AND SAD. WHAT THE FUCK?!???
And OH MY GAWD... ENOUGH WITH THE SECRET IDENTITY CRAP! I am so very, very thankful that Marvel gave up on this silly bullshit. They use it when it makes sense (ala Spider-Man, who is ultimately just a kid with a regular life to hang onto) but everywhere that it is just a tired distraction, they've not bothered to bore us with it. But DC? No. We've still got Bruce Wayne crap to bore us. Still got Clark Kent crap to REALLY bore us. And now they've decided to saddle Wonder Woman with Diana Prince working as a fucking museum cleaning lady? WHO GIVES A FUCKING SHIT?!? Seriously... does Zack Snyder EVER take a minute to look at what makes modern super-hero movies work? EVER?!??? Secret identities were a great way to fill time without a need for expensive special effect shots in the 1980's... but we're waaayyyy past that now. We get it. DC heroes have secret identities... but you don't have to fill precious screen time with it anymore. GET OVER IT ALREADY!
Nice to see the Amazons again... but the introduction of the movie's big bad (Steppenwolf?) is almost cringe-worthy. Are DC's costume designers forced at gunpoint to put unnecessary and distracting textures EVERYWHERE? It looks fucking ridiculous. Jack Kirby's creations deserve so much better than this.
At least they make Aquaman's underwater action look good. Maybe there's hope for the upcoming Aquaman movie, and it will be another Wonder Woman rather than a shitty Man of Steel or Batman vs. Superman. If, for no other reason, than we're getting James Wan in the director's chair. Hopefully he'll add some fucking FUN to the film instead of fifty layers of depressing. Again.
Oh joy. I was worried we would get all the way through the trailer without seeing a Wonder Woman ass shot. But, nope... even after helping to win World War I, she's still just another piece of ass to DC's movie division!
After getting a frickin' amazing "speed effect" with Quicksilver in the X-Men films... and a more subtle, but equally good speed effect for Quicksilver in Age of Ultron, just look at the awful thing they came up with for The Flash. Running in slow motion to simulate super-speed? Groundbreaking. Or it would be if The Six Million Dollar Man hadn't pioneered it in the 1970's. Even when they do move him at actual super-speed, the overabundance of lightning is just silly. Does he kill people with all that stupid electricity when he runs by them? I mean, it's fine when used with subtlety, but this? Zack Snyder is obviously compensating for something here. Probably a shitty story.
And... again with the disaster porn. It's as if Zack Snyder doesn't know how to make a movie without the entire world exploding. Which begs the question... how the fuck are there any people left alive on earth when absolutely everything is getting destroyed all the time? This is fucking absurd, and I don't understand how the entire plot of DC's latest film slate can be summed up as "explosions." Doesn't anybody at DC care?
It's said that Joss Whedon is doing extensive reshoots for Justice League after Zack Snyder had to remove himself from the film to deal with a family emergency. I don't think punching up the dialogue (Whedon's specialty) is going to help. It's just pouring more money down a hole. What's really sad here... almost to the point of tragedy... is how much better the DC television division is at making good super-hero live action. They should have turned the Justice League movie over to them and built on the terrific, faithful, and far-superior versions of The Flash and Superman they already have on TV.
But instead we got this crapfest.
Maybe one day we'll finally get a DC Cinematic Universe that doesn't suck copious amounts of ass... but, sadly, that day is not today.
Or even tomorrow, apparently.
Posted on June 6th, 2017

I've been a fan of Wonder Woman since I was 11 years old and Lynda Carter appeared on my television wearing those satin tights. By the time her final season aired, my 13-year old self was head over heels in love. Lynda Carter was Wonder Woman. At least she was the closest thing to Wonder Woman mere mortals could get.
After the cancelation of The New Adventures of Wonder Woman, my interest in the Amazonian princess waned. I was a huge DC Comics nerd, but never bought many Wonder Woman comics unless a guest star I liked was showing up. Most of my exposure to her came from her appearances in Justice League of America, where she was almost always overshadowed.
And then... genius artist and storyteller George Pérez rebooted Wonder Woman in 1987...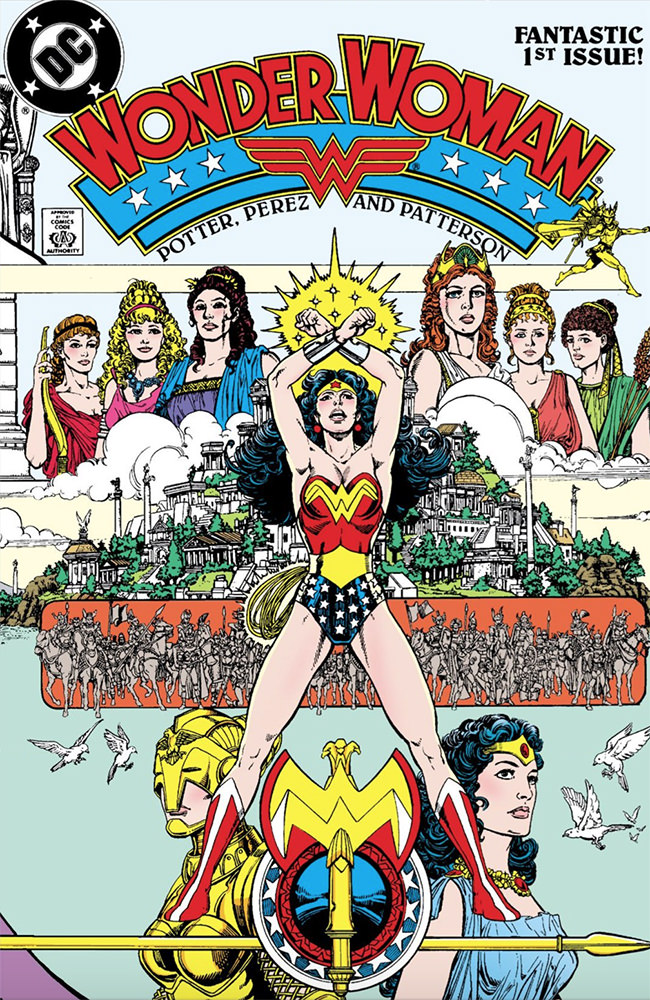 The series is a master-work, delving deep into the Greek mythology of the character. No longer a "female Superman," Diana had a clear purpose and direction that distinguished her from other super-heroes in the DC stable. Having married my love of Greek mythology with my love of comic books, I became a massive Wonder Woman fan.
Fast-forward to today, and we have a new iteration of Wonder Woman to capture our imaginations. This time, finally... at long last, on the silver screen...
I'm going to put my spoiler-laden review in an extended entry, because the last thing I want to do is ruin such an amazing film for those who haven't seen it. Suffice to say that it is one of the best DC Comics adaptation we've yet seen. Only The Dark Knight can touch it. And nobody could be more thrilled than I am to say that. After the horrendously shitty string of DC movies we've endured... Man of Steel, Suicide Squad, and (Lord help us) the pile of shit known as Batman vs. Superman... I was beginning to lose hope.
But Wonder Woman changes everything. Faithful to the source material. Beautifully designed with mind-blowing special effects. Flawlessly cast. Terrific story. Awesome directing. Great music. It's the total package, and everything you want in a super-hero film. It's so good that you'd almost think it was a Marvel movie!
So... definitely go see it before reading any further...
→ Click here to continue reading this entry...