Posted on Monday, January 3rd, 2022

I am way behind on my Hallmark Christmas movies. And will only get further behind because I've got so many work projects on my plate and now Hallmark has Winter movies starting to run.
I keep telling myself that maybe this is the year I finally give up on Hallmark since all the movies are essentially the same at this point. Something made hilariously clear by the many, many parody videos that have been released...
Oh well. It's something to listen to while I work, isn't it? Though at this rate I'll still be watching Christmas movies in July.
JUST IN TIME FOR HALLMARK CHANNEL'S CHRISTMAS IN JULY MARATHON! WOOO!
Posted on Friday, January 7th, 2022

And lo did the city plow my street this morning! For which I am grateful, because I know they have been completely overwhelmed and have a lot of people complaining that their street hasn't been plowed. On my street, they plow just enough room for two cars to pass each other. The snow is essentially pushed to the side of the street. But on many streets, they don't have that option. They have to physically remove the snow and haul it away because there's no place for it to pile up on the sides. There's sidewalks and stuff to consider.
And now I have a 7-foot tall pile of snow in my front yard. Which is not unusual. Unless it's a warm winter, I often have a lot of snow piled there. Except it's usually over weeks of snowfall... not a single day! Once I saw that I could get out and drive into the office, Mt. Simmer was already crumbling. I got stuck and had to go forward and back to escape my driveway! But I did it...
There's a lot of snow out there. Which is kinda pretty to look at...
My joy at being able to excape from my house was tempered by the fact that Sindey Poitier died. Coming so quickly off the heels of Betty White dying, it was tough to take.
I've seen Sidney Poitier in many, many movies. Always great. It may be sacrilegious to say this given the importance of his many roles... but my absolute favorite performance by Mr. Poitier is in Sneakers. Yes, you read that right... Sneakers. I adore him as Crease in that movie. He was funny as hell... and brought a gravitas to the movie that even Robert Redford didn't have. Seriously one of my favorite movies ever made, and Sidney Poitier was a huge part of why...
And speaking of Sneakers... I haven't seen it in a year or two, so I'm going to get on that.
Rest In Peace, Mr. Poitier, sir.
Posted on Sunday, January 9th, 2022

I'm still buried in snow, but Blogography will carry on... because an all new Bullet Sunday starts... now...

• Return! Okay... we already have a contender for Most Remarkable Story of 2022: Abducted son finds family by drawing map of village he last saw aged four. His hand-drawn map is remarkable considering is was made from memories of 30 years ago. And then there's another layer of remarkable coming from the fact that people were able to help him find his original village by looking at his map and remarkable because he was reunited with his mother...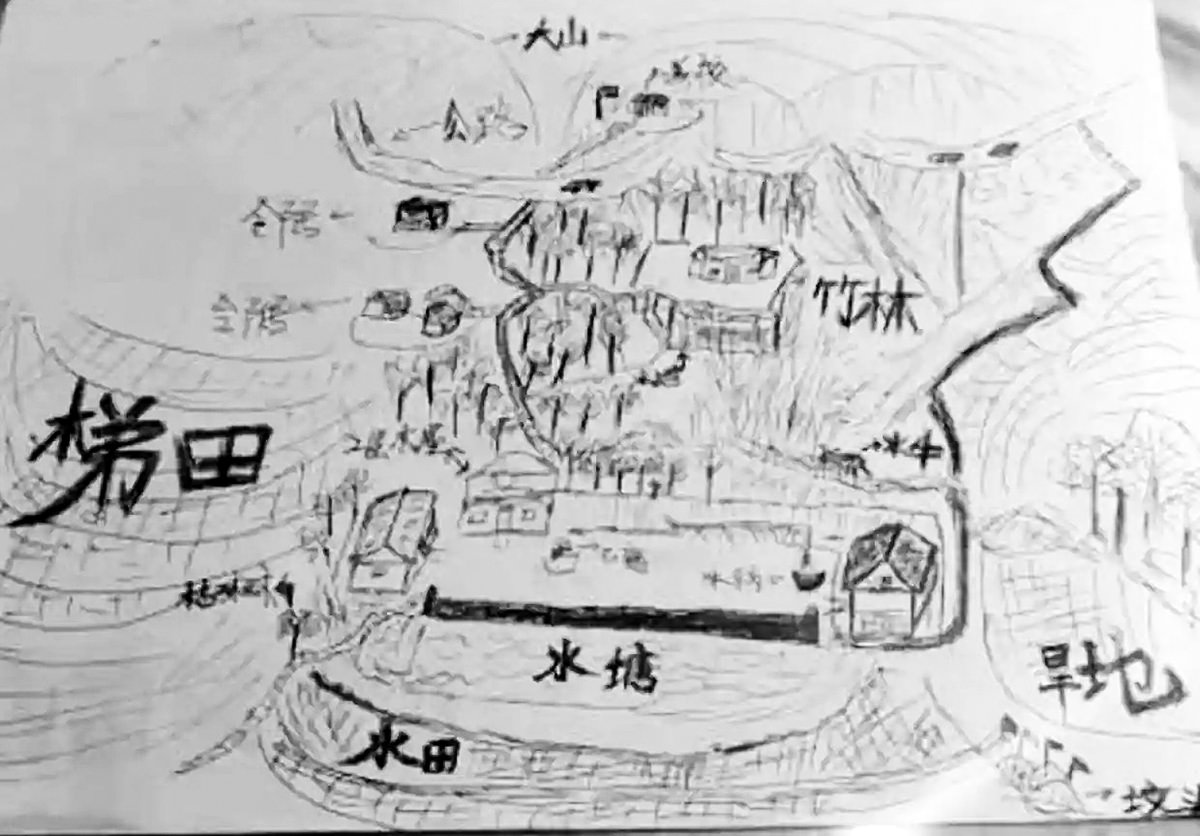 "Abducted in 1989, Li was sold to a family in Lankao, more than 1,100 miles away. Child abductions are common in China and Li was probably taken because the family wanted a boy."

• Aliens! A big surprise last television season was Alan Tudyk in Resident Alien. They really went for the jugular with the concept, which is based on a comic book series I liked. Now season two is imminent...
Looking forward to it, Dr. Vanderspeigle!

• Lara! I passed on the Tomb Raider reboot because it didn't get a terribly good reaction. But it was on sale a while back, so I bought it. Finally got around to watching it and I really liked the film! Some of the reviews I read said that the actor playing Lara was wooden and boring. And I'm like... did we watch the same movie? I thought she was excellent. Though... Angelina Jolie has this wry delivery with a hint of amusement that worked so well in her two Tomb Raider films. I just wish she had better stories to work with.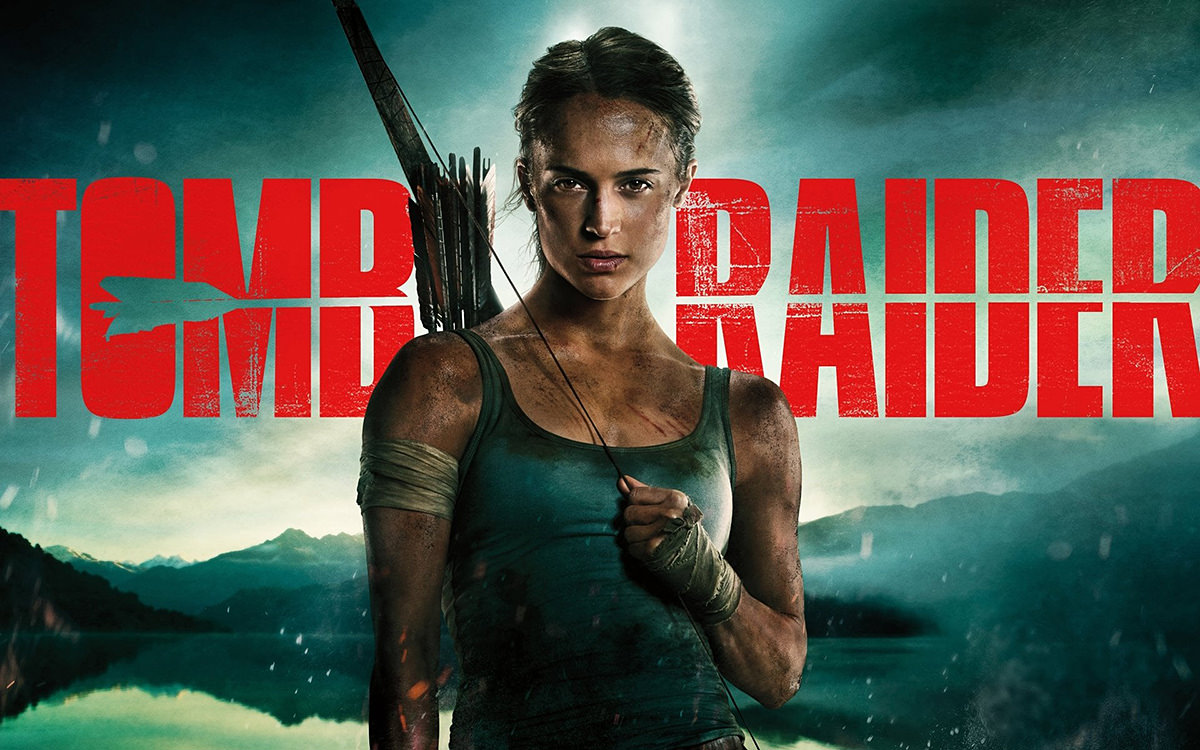 I hope that the sequel manages to get made! (UPDATE: Apparently it's in active development, COVID-willing, and will be titled Tomb Raider: Obsidian! Nice!

• Free Ride! Okay, this is pretty great...
My favorite part of visiting Costa Rica (after the natural beauty of the country) was the sloth sanctuary that we got to visit. They are such remarkable creatures.

• Hole of the Tiger! ZOMG! Lego made the Year of the Tiger piece anatomically correct! Kinda. Still a few things missing, but... nice! (here's a link in case TikTok is being a dick)...
And, yes, Survivor's Eye of the Tiger is playing through my head right now.

• Paid! Yesterday I needed to make bread because my sourdough starter hadn't been used in almost two weeks. But I forgot that I had used the last of my yeast last time. And while I could make sourdough bread without it, I didn't want this to be an all-day affair. Then something weird happens. I didn't think "I better make sure that I grab my wallet so I can pay"... instead I think "I better make sure that I grab my iPhone so I can pay with Apple Watch." And since Washington State hasn't done a damn thing to start implementing digital driver's licenses, THEN I think "I better make sure that I grab my wallet in case I get pulled over." I truly long for the day that I don't have to carry a wallet at all. But I'll probably have to move to a more forward-thinking state than mine so that's actually possible. Because knowing how utterly incompetent Washington State legislators are at moving anything forward except higher taxes... digital driver's licenses ain't happening here any time soon.

• COVID? Last Friday I was going to take a third COVID test just to make sure I wasn't carrying 'rona to Christmas (my previous two were negative)... but then I woke up that morning and smelled the horrendous dump that Jake took and figured I'm probably good. Though the smell was so bad that I'm guessing it could break through even COVID loss of smell! If anybody else wants tests, I've been ordering directly from iHealth Labs... which has a CDC-recommended antigen test available. They are running behind on orders right now (not surprising) but they do eventually come. Omicron may be "less bad" than Delta (except for young kids, apparently), but it is still causing hospitals to fill up (even in my local hospital, they're recording a rise in admissions), so it's nice to know if you should isolate. Fortunately data suggests that the vaxed adult population has been able to avoid hospitalization (for the most part) even though the current vaccine wasn't designed for it. Really, really hope that they offer up an Omicron Booster soon. That will better prepare our bodily defenses against what gets mutated into next (Lord help us).

And that's all the bullets I can muster this fine Sunday.
Posted on Wednesday, January 12th, 2022

Since many people aren't making it to theaters to see movies, I've been waiting for them to appear on home video before delving into my spoiler-laden thoughts. Not that I'm worried about spoilers, mind you, since I always hide things in an extended entry and give plenty of warning... but because it doesn't make sense to talk about something that many people haven't seen yet.
Today Eternals was released on Disney+ (though I bought it from iTunes anyway because I really want to support the movies I love), and so here we are...
And... spoilers ahead in an extended entry. You've been warned.
→ Click here to continue reading this entry...
Posted on Thursday, January 13th, 2022

Despite having some of my favorite comic book characters, DC Comics totally shit the bed with their cinematic blunders. With the exception of Wonder Woman, I haven't really liked anything since Christopher Nolan's Batman trilogy wrapped up. And before that only three movies were really worth anything (Superman, Superman II, and Batman). Everything else was pretty much shit.*
Until James Gunn's The Suicide Squad. It was big, bold, bloody, funny entertainment... that was pretty faithful to the idea of the comics. I enjoyed it quite a lot. James Gunn had once again taken a D-list super-group and turned them into something fun (just like he did with Guardians of the Galaxy before this).
But James Gunn wasn't finished.
As he was making The Suicide Squad, he saw potential in one of the more outlandish characters... Peacemaker. A man who wants peace so bad he's willing to fight and kill for it. And so he developed a television series for HBO Max featuring John Cena and some of the other cast from his movie.
The result is just insane. But incredibly funny and entertaining. I mean, just take a look at the opening credits...
And even that doesn't really prepare you for how off-the-wall bonkers the show is. I love it. It's deeper than you'd expect it would be. And from the first three episodes that got released, Gunn hasn't just done the Peacemaker justice... he really pulled out all the stops to make The Vigilante interesting as well. In the comics he's deadly serious with a tragic backstory. In this interpretation, he's just plain nuts.
If you have HBO Max, Peacemaker is worth a look. If you don't, it may be worth getting it for a month once all the episodes have been released. Just be warned that it's definitely Rated-R entertainment.
I hope it goes on for more than a single season.

*And I am not exaggerating. All too many of the DC movies have, in fact, been shitty. Or worse...
1966 — Batman: Campy fun, but shitty.
1978 — Superman: The dawn of modern super-hero movies.
1980 — Superman II: Fantastic super-hero escapism, despite being butchered.
1980 — Superman II (Richard Donner Cut): Mind-blowing followup to the original.
1982 — Swamp Thing: Bad.
1983 — Superman III: Horrible.
1984 — Supergirl: Horrible.
1987 — Superman IV: The Quest for Peace: Utter shit.
1989 — The Return of Swamp Thing: Bad.
1989 — Batman: Imaginative "Tim Burton" take on the character.
1992 — Batman Returns: Best Catwoman ever in a campy, bad script.
1995 — Batman Forever: Shitty.
1997 — Batman & Robin: More shitty.
1997 — Steel: Shitty.
2004 — Catwoman: Shitty.
2005 — Constantine: Decent, but not the Constantine from the comics.
2005 — Batman Begins: Terrific reboot and a faithful take.
2006 — Superman Returns: Sad rehash of the first Superman movie.
2008 — The Dark Knight: One of the best super-hero movies ever made.
2009 — Watchmen: Acceptable interpretation, but deviated too much from the book.
2010 — Jonah Hex: Shitty.
2011 — Green Lantern: Shitty.
2012 — The Dark Knight Rises: A good finale to the Nolan trilogy.
2013 — Man of Steel: Utter shit.
2016 — Batman v Superman: Dawn of Justice: Beyond shitty.
2016 — Suicide Squad: Meandering mess.
2017 — Wonder Woman: Fantastic, but deviated from the mythology too much.
2017 — Justice League: Utter shit.
2018 — Aquaman: Acceptable, but not great.
2019 — Shazam!: Horrifically shitty.
2019 — Joker: Bad.
2020 — Birds of Prey: Acceptable, but not great.
2020 — Wonder Woman '84: Grotesquely shitty... one of the worst movies ever made.
2021 — The Suicide Squad: A fun-filled bloody adaptation that totally worked.