Posted on May 22nd, 2022

The sun may be shining outside where I'm at, but I'm not out enjoying it as I should be... because an all new Bullet Sunday starts... now...

• Breakfast! The season finale of Saturday Night Live was fairly mediocre... despite having Natasha Lyonne hosting and great send-offs for Kate McKinnon, Aidy Bryant, and Pete Davidson (and apparently Kyle Mooney is leaving as well?). HOWEVER... it introduced me to Japanese Breakfast, a band I never knew existed but fell in love with immediately. This has to be one of my favorite SNL performances ever...

• The Valet! I'm a huge fan of Eugenio Derbez, and his new movie The Valet on Hulu is great. At first I worried that it wasn't taking advantage of his talents, but boy did he bring it in the end...
Worth your valuable time. And we're also getting a second season of his show "Acapulco," which is something else you should be watching.

• Baymax! My favorite animated character since Stitch from Lelo & Stitch and Sully from Monsters, Inc. has his own show...
And how great is it that they kept the other characters from Big Hero 6 to be in it as well?

• Umbrella Academy 3! I've been in awe at just how good the Netflix adaptation of the Umbrella Academy comics have been... actually improving on the material in some ways. And now we're at Season 03 and it's looking as cool and bonkers as ever...
With Netflix being an absolute shit-show as of late, and their tradition of killing shows after 2 or 3 seasons, I'm more than a little worried about getting Season 04.

• She-Hulk! This is what happens when a show looks like it has a very good chance of exceeding your expectations. People of earth, I give you She-Hulk: Attorney at Law...

• Marvel! And now that Ms. Marvel is nearly upon us, Marvel Studios is giving us a bigger taste of what's to come...
I. Cannot. Wait.
If nothing else, casting Tatiana Maslany in the lead is 100% pure win.

• Heartstopper Redux! And lastly, the news I've been waiting for ever since I watched the show... Netflix has renewed Heartstopper for two seasons...
While this is incredible news... had they waited any longer, the actors would be getting too old to play their characters... it's also a bit disappointing. From my estimation, they'll need four seasons to get through all the graphic novel material which has defined Nick & Charlie's relationship, so why not renew for three? And boy oh boy do I hope that they fold in more material for Charlie's sister, Tori (or, better yet) give her a series of her own and adapt Solitaire). In any event, not all the news coming out of Netflix is bad, it seems.

And now I need to get outside and tie up some of my flowers before they take over my yard!
Posted on May 3rd, 2022

I haven't been all that impressed with Moon Knight. Mostly because the show has barely had any Moon Knight in it. And it's perfectly understandable. They tapped an actor of Oscar Isaac's caliber, so covering him up in a mask for six episodes simply wasn't in the cards. No, the reason they needed Oscar Isaac was to have an actor with the chops to portray a character with dissociative identity disorder, which he delivered. As expected.
And now we've reached the end of the road. The final episode aired tonight.
And while it doesn't entirely make up for the fact that they dragged out this show for far, far too long... I have to admit that the payoff was pretty sweet. I just wish that this sixth episode had occurred at the half-way point, because now I really want to see what they do next...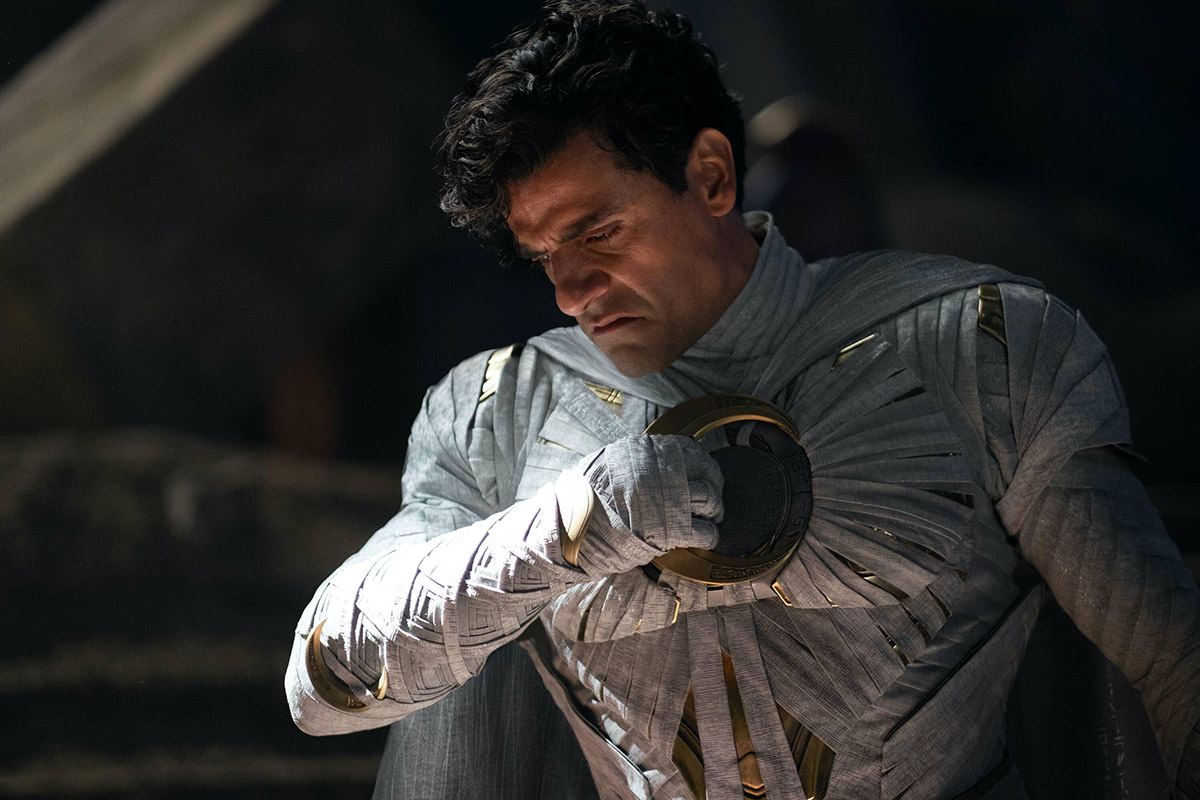 I'm not going to post any major spoilers (though if you're a fan of the comic books, it's not anything entirely unexpected), but I am going to hint at one: part-way through, a little Egyptian girl says in awe "Are you an Egyptian super-hero?!? and it hits pretty hard. Because representation matters. I hope that Marvel stays on this course, because super-heroes are getting played out, and anything new and different is welcome.
Posted on April 19th, 2022

IT'S LET'S WATCH A MOVIE WEEK! Where I live-blog me watching a film and comment along the way! Most of these films I watched a while back, I just wanted to hold off talking about them until more people had a chance to see them. Because of the pandemic, and all that.
Today's movie is one I saw way back in January. But not so long ago it was released on home video... Spider-Man: No Way Home!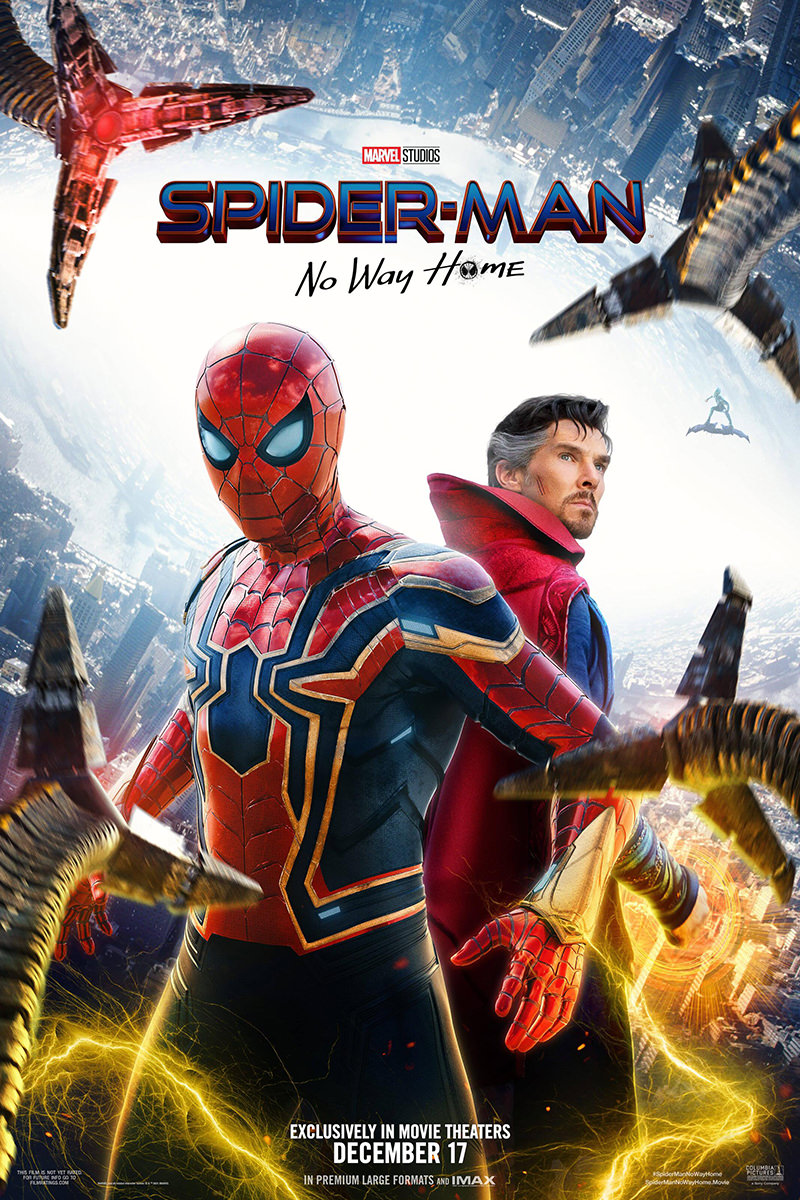 If you haven't seen it yet, this will obviously be a spoiler-filled entry. And probably not make a lot of sense. You've been warned.

If you're somebody who just wants me to summarize and not have to read through the smalltalk to see how I felt, here you go: Spider-Man: No Way Home had potential to be a convoluted disaster, but ended up being one of the most comic book comic book movies to ever be released. Thanks to a terrific script, plenty of surprises, and capable acting, I enjoyed this movie a lot. Like a lot a lot.
GRADE: A
We start where we left off... Mysterio, thought to be a hero by the world at large... accuses Spider-Man of his murder, and reveals his secret identity to the world. So now, much like the comic books, Spider-Man is Public Enemy Number One (spurred on by the deranged ravings of J. Jonah Jamison). There's a million ways that this could have been resolved (has been happening in the comics for decades), but I did not anticipate where it would lead. At all. And I wonder if the writers knew how they were resolving it when they wrote the ending to the previous films.
Aunt May and Happy Hogan are breaking up. Bummer, Happy. First you lose Tony Stark, now this.
HERE COME THE FEDS!
"Nick Fury has been off-planet for the last year." We, of course, know that he has been on vacation while the Skrull leader Talos has been impersonating him... but Peter had no idea, and it's weird to me that he never looks into it at all in the rest of the film.
Zendaya brings so much to the table as M.J., and I don't know that she gets enough credit for that. Her interrogation time is priceless.
Ha! Classic Ned.
And then there's Marissa Tomei. Sigh. I know that she doesn't have the star power that she used to have. But it still shocks me that she agreed to be in the Spider-Man movies. She's perfect for this version of Aunt May, and it's so nice that casting put her in the role. It will be very strange to not have her be a part of these films any more, and she will be missed.
It had been rumored for a while that Charlie Cox was going to appear as Daredevil (or, to be more accurate, Matt Murdock) in this film. I still got a thrill when this scene unfolded. Cox is so good in the role. And this being the precursor to him (and the other Netflix Marvel Studios characters) being folded into the MCU where they belong was a treat.
I hope that Jon Favreau sticks around even though all his ties to the MCU are gone after this film is done (Tony is dead and he doesn't even know who Peter is). He's comic relief without being stupid comic relief, and adds a lot of value to these movies.
"How did you just do that?" — "I'm a very good lawyer" THIS. This right here is why DC can't reach the heights that Marvel gets to. They don't get why continuity is important. What value it can bring. And how throw-away lines like this can thrill fans that devote themselves to these movies. And yet it's still funny even if you never saw Daredevil.
"Go get 'em, Tiger!" Cute that they managed to work this classic M.J. Watson line into the movie in a way that works, because Zendaya's M.J would never say it.
Flash's book is Flashpoint... they literally beat DC to the punch with their own event (not to mention the Ezra Miller Flash: Flashpoint movie that's coming one of these days (or not, since Miller was just arrested... again).
It's just a bit part cameo piece, but I love that they brought back Peter's teachers for an appearance (I've been a fan of Martin Starr forever). I will say, however, that it's bizarre that there are people who consider him to be a hero while still others consider him to be a villain at the same time. They do write this off as the guy being a conspiracy theorist, but still.
Peter said earlier that he's broke. How was he going to pay for college? Stark didn't leave Peter any money in his will?
I've read that part of the licensing agreement for Sony allowing Spider-Man to be a part of the Marvel Cinematic Universe films is that at least one major MCU character has to appear in every solo Spider-Man film. Iron Man in the first one. Nick Fury in the second one. And now Doctor Strange in the third one. Personally, I love the cross-pollination of characters between films. It's this interconnectivity that makes all the Marvel Studios stuff so dang brilliant. But they are always careful to make sure that these guest appearances enhance instead of overshadow Spider-Man. And having the Master of The Mystic Arts (plus Wong!) show up was perfect for both Sony and Marvel because it opens up so many doors for both their efforts.
The winter wonderland going on in the Sanctum Sanctorum is fantastic. Both visually and for comedic effect (Strange slipping when he lands was a laugh-out-loud moment for me).
Wong! Boy I hope that we get a Wong Disney+ series.
Wong being elevated to Sorceror Supreme is fantastic. It does nothing to diminish Doctor Strange but does everything to elevate Wong!
"...but I'll allow it." Ha! Nice nod to Tony Stark there.
COME ON! WE DESERVE A WONG DISNEY+ SERIES!
"They shot an episode of The Equalizer here in the 80's." A part of me wonders if that could actually be true!
The Doctor Strange magical effects have been amazing since Day One. And here we are again.
LOL. The object that Thor knocked over in Thor: Ragnarok is knocked over again.
Benedict Cumberbatch was the only choice to play Strange. I am more convinced with each passing movie.
In many, many ways, I will not be sad to see the Iron Spider suit go bye-bye. I've said it multiple times, but so much of what makes Spider-Man be Spider-Man is that he's a kid on his own. All this fancy Stark tech has been fun... but I want to see a stripped-down Spider-Man for the next movie, and it sounds like that's what we're going to get.
We knew, of course, that Doctor Octopus would be appearing. But despite the advance notice, it was still fantastic to see Alfred Molina as this character again. Re-casting after re-casting after re-casting gets tired, so why not just go back to the best? Albeit with a little de-aging CGI thrown in.
What made the Doctor Octopus of Spider-Man 2 work so well is that many times his mechanical arms were physical effects instead of CGI. In many scenes they felt real. These CGI arms are very cool (and probably more comic book apropriate) but they have a more "unreal feel" to them. Not necessarily in a bad way, but it does make me appreciate the job that they did the first time around back in 2004.
See... this tech stuff with nanites is not Spider-Man to me. Cool (and funny) as it is.
Tom Holland has always been perfect to play Peter Parker because of scenes like this. Peter's confident but hesitant, and getting that tone right is not easy. And of course his amazing athletic ability fits Spider-Man to a T.
And, of course, it's nice to have Willem Dafoe back! (which is a relief, because while Dane DeHaan was fine, his Green Goblin was stupid).
"The Multiverse is Real!" Welcome to the real start of Marvel Phase Four!
This is the one thing about this movie that doesn't really work for me. Ned, out of nowhere, has magic in his family and tingling in his hands... paving the way for him to be able to use the Sling Ring. Eh. Feels forced.
"Otto Octavius?" Yeah, yeah. But back when all these characters were created, the silly names were considered cool.
The throwaway gags in this film are on-point.
The "Mystical Spider-Man" suit is cool... but not as cool as it could have been. It's pretty much just a red and gold version of his usual suit.
Wait... Electro knew who Peter Parker is? How was he drawn to this universe, because I'm pretty sure that was not a part of his story. And why is he a buff Jamie Foxx instead of nerdy Jamie Foxx? Even The Lizard wants to know! Alas, no answers.
Having JK Simmons return as J. Jonah Jamison is a fun touch. But turning him into a supplement-pushing Alex-Jones-type on a streaming video show is brilliant.
The concept behind "fixing" the villains before sending them back to die is a wacky one. How, exactly, does that benefit them? "Change their fate?" I guess. But it seems as though they were snatched just before they died and will return in the same point in time... to die.
Why is it when the heroes fight each other it's always a more interesting battle than when they fight villains? Though it's sad that The Cloak of Levitation, which was friends with Peter in Avengers: Infinity War is now forced to fight him. It is more than a little odd that magic could be defeated with... math?
The Lizard dishing out prophecy right here.
"I'll do it!" — "No way that's his girlfriend." The fact that Tom Holland and Zandaya are dating in Real Life is a hilarious dig.
Now this was an interesting moment that slipped by me in the theater. Electro is reacting to the power source of the fabricator... which is an Arc Reactor. That makes his little speech to The Sandman hit a lot different. And makes when he actually steal the Arc Reactor make a lot more sense. Out of all of them, he's the one you never really buy as anything except a villain. Though his "Are these your LEGO" comment is totally hilarious.
PLEASE come up with a way to keep Jon Favreau in the MCU.
Now see... this is where Willem DaFoe makes you think that he's the only guy who can play the part. He goes from Norman Osbourne to Green Goblin in disturbingly quick order.
Killing off Aunt May, essentially having her take the place of Uncle Ben's role in the comics with the "With Great Power Comes Great Responsibility" line, is an important part of what makes the story arc for this movie work. And makes the end hit way harder. So... I get it. But boy will I miss Marissa Tomei in these films.
What this newfound magical ability could mean for Ned going forward is both frustrating and exciting. But, then again, they could easily let it be forgotten along with Peter Parker. Whatever the case, it's better than turning him into the Hobgoblin like they did in the comics.
Andrew Garfield was a great Spider-Man... a not so great Peter Parker... but that was likely not his fault since he was saddled with some shitty, shitty films. And, I gotta say, him getting a little redemption here is truly nice. He deserves it. And let me tell you, I would not be mad at all if he got another Spider-Man film or series or something.
Toby Maguire was a great Peter Parker... and a good Spider-Man. And his first two films were magic. But that third one? Holy crap. It's also truly nice that he got redemption with this flick. And, yeah, seeing him in another Spider-Man project would also be nice. He's so good at his role in this story.
As well-written and well-acted as this grief scene is, they really pushed it too hard. The entire movie stops all momentum... especially considering that you go from this to science lab stuff and even more angst.
The Toby Maguire Spider-Man having organic (instead of mechanical) web shooters is something I disagree with to this day. Part of what makes Spider-Man so cool is that he's smart and creative. And he came up with his trademark webs because he scienced it.
LOL. Lady Liberty is all decked out for honoring Captain America... and it's all thanks to Rogers: The Musical as we saw in the Hawkeye Disney+ series!
Spider-Men comparing notes. As I mentioned, my fear with this film was that having two additional Spider-Men would be taking away from Tom Holland's character in his movie.
A far, far better Electro suit than the big blue battery look in the Amazing Spider-Man 2. And the nod to his absurd comic book mask was a nice touch.
This Spider-Men vs. villains battle is entertaining but, again, the fight with Doctor Strange was more interesting.
This movie was SO well-written. And given all the things they needed to accomplish, it's a frickin' miracle.
I'm sure analysis was done on all the people/creatures making their way through the multiverse breach, but you really can't tell. One guy is big. Maybe it's a Thanos! He probably knows who Peter Parker is... I mean he knew Tony Stark. Or maybe it's Darkseid? (LOL!).
So... the entire world stops falling apart long enough for Peter to say good bye. That's nice.
Okay. I know that it would be easy to be all "IT'S MAGIC, OKAY!" to explain all the wild inconsistencies that were created when everybody who ever knew Peter suddenly forgets he ever existed. But it's so sloppy and messy. In the end, it's admirable how he decided to let and M.J. and Ned continue to forget him because their lives will probably be better because of it. Or, at the very least, safer. And seeing him end up exactly where the comic books had him forever will make for an interesting next chapter to be sure. But it's like... come on. I grew to really like the MCU Spider-Man. I can only hope that where they go next will make for the same great stories that this past trilogy did.
So where did Peter get the money to rent an apartment in New York City when he's not just broke... but doesn't exist? Or does he exist? Does he have a social security number to be able to work? I dunno. But that shiny spandex Spidey suit is pretty cool.
All the Spider-Man films have had flawless music choices (The Ramones was welcome and wholly unexpected). But Schoolhouse Rock? VERY cool. That it's a De La Soul version is all the better.
The mid-credits scene attempts to pull Sony's Venom into the MCU (albeit briefly) all the while setting up the MCU with a Venom of their own. And, I gotta say, if they bring back Tom Hardy, I wouldn't be mad at all. And, yes, that was really Dani Rojas from Ted Lasso tending bar.
Having the post-credits scene be a preview of a future movie is a real copout. But given that Spider-Man: No Way Home was supposed to come out after we saw Doctor Strange In the Multiverse of Madness, I'll give them a pass.
And there you have it. The End. Of yet another spectacular Spider-Man movie in the MCU. Given that there's a new triology of films in development and Tom Holland is returning, I look forward to even more great Spider-MCU-flicks in the future.
Posted on April 12th, 2022

Welp, we're three episodes into Moon Knight from Marvel Studios on Disney+ and I am most decidedly not impressed. Usually by the half-way point you'd expect an escalation of the story so you can race to the finish line. Well, that ain't happening.
Good Lord is this series awful. How could Marvel Studios take such a cool character... amazing acting talent... fantastic locations... and come up with something THIS boring? It's all talk talk talk talk that ultimately goes nowhere interesting.
And Mr. Knight has gone from badass in the comics to tedious in the television series...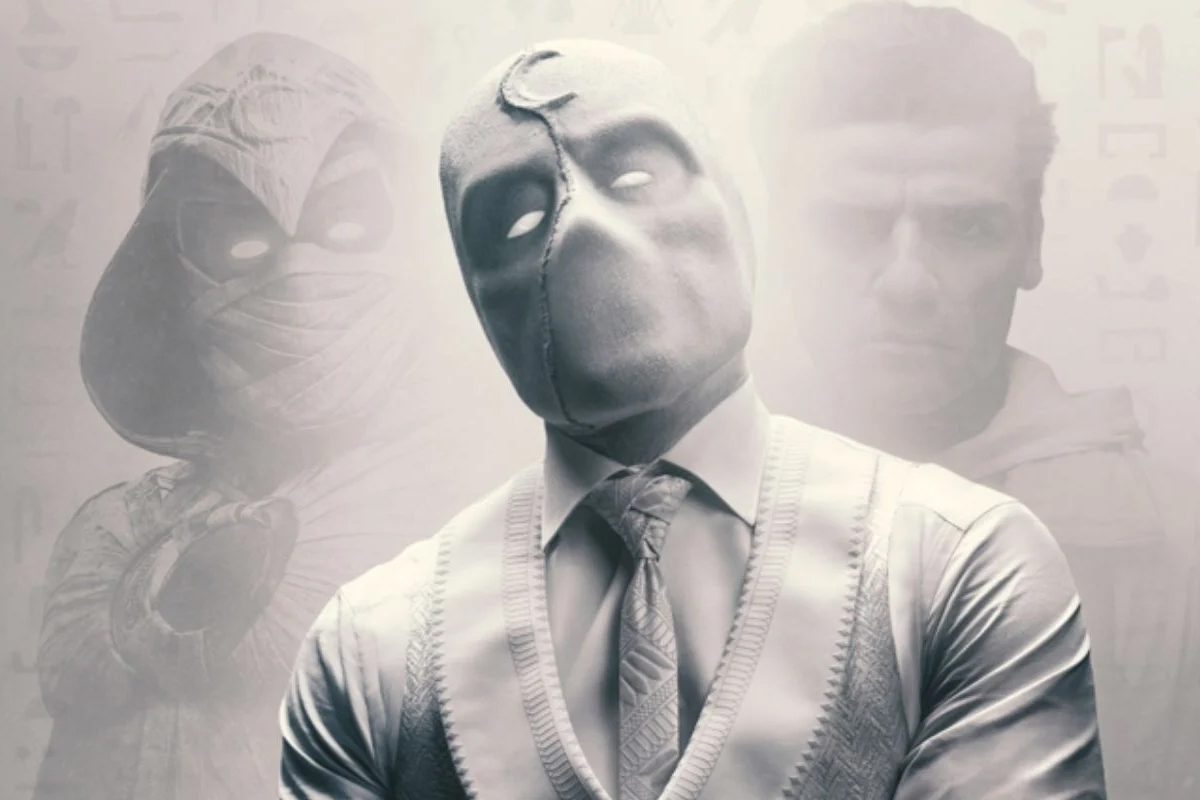 I sure hope that they manage to do something interesting in the back-end three episodes, but given how the latest episode ends, I'm guessing that we've got at least one more episode of Moon Knight without Moon Knight.
What a wasted opportunity. They aimed for Raiders of the Lost Ark but fell way, way short.
There is such a wealth of comic book source material to mine from... but we get this hot mess? I would have rather we got a two hour movie that was tightly tuned instead of six drawn-out episodes of whatever this is.
Comic book shows shouldn't be boring. This is show is boring and sad.
Posted on March 30th, 2022

Last night Disney+ unleashed the first episode of Marvel Studio's Moon Knight at midnight. And of course I stayed up to watch it, not getting to bed until after 1am.
I had some pretty high expectations, because the previews all looked so darn good. Plus I'm a fan of the original comic book character upon which the show is based...
The first episode has precious little actual Moon Knight in it (he appears at the very end). The entire episode (the first of six) is focusing on Steven Grant, a nervous worker from a museum gift shop who is hearing voices and having a tough time discerning dreams from reality. When he starts losing time and waking up in inexplicable locations in the middle of events he doesn't remember... well... it's all going to come crashing down on the guy eventually.
Marvel Studios is going for kinda a horror vibe this time, and it's darn cool. Thankfully they put in the money to get a talent like Oscar Isaac to carry the series, because the show would have crumbled if they just plopped in any ol' actor. I sincerely hope that they will have Moon Knight appearing in other Marvel shows and movies. The character would bring a very different mood anywhere he appears.
Worth tuning into for sure.
Posted on March 21st, 2022

For decades... 30 years plus... I've traveled on the week of my birthday. Partly because I just don't want to be home to celebrate an occasion that I don't celebrate, but mostly because it seemed like a nice treat for myself for surviving another year. In years when I could afford it, I've left the country. In other years I find something a little more domestic. And it's been great.
The hard part these past two years have been seeing my Facebook feed packed to the rafters with all my past travels... all the while knowing that I'm not going to be going anywhere thanks to the pandemic.
Oh well.
Could be worse.
Though looking at the shit-show this world has become, I guess it is worse?
And, to be honest, I'm not sure my heart is in travel any more. Certainly not to the extent that it used to be. There are still some places I'd really like to go, but will I ever get there? As time marches on will I even care? And if I ever do care enough to travel again (and if it's ever safe enough to travel again), will the places I want to go even be available to me? It's always been my dream to visit St. Petersburg. But, well, you know...
In other news... the Netflix Marvel shows are now on Disney+. I found this out when I tried to log in and they asked me to set up a ne profile so that I can watch shows not meant for children.
And so I've been rewatching the three seasons of Daredevil we were lucky enough to get. One thing that's immediately apparent is why Marvel Studios didn't bother to recast Matt Murdock & Kingpin for the Marvel Cinematic Universe. Charlie Cox and Vincent D'Onofrio are sublimely perfect in the roles. Anything less would be a step backwards...
Though what's going to come of it, who knows? A new season of Daredevil on Disney+? A new Daredevil movie? More appearance in other Marvel Studios movies and series?
Hopefully all of that.
Posted on March 15th, 2022

I hate to say it... but I was a bit underwhelmed by WandaVision and The Falcon and The Winter Soldier. WandaVision was not what I was hoping to see from those characters and The Falcon and The Winter Soldier was too convoluted and the overall story was lacking (though the magical chemistry between Anthony Mackie and Sebastian Stan made it totally worth watching).
Then came Hawkeye and Marvel Studios totally redeemed themselves. That series was SO good. Very faithful to the original Matt Fraction and David Aja comics and incredibly entertaining thanks to fantastic performances from Jeremy Renner and Hailee Steinfeld (not to mention every other actor in that series... it was impeccably cast). All of a sudden I was excited for the Disney+ series again.
Then we got the trailer for Moon Knight and that looks fantastic too.
And now Ms. Marvel...
The original Ms. Marvel comic book series was great. I absolutely loved how it blended so many elements into something that felt new. If you haven't read it, you should really take a look.
When I heard that the character was coming to the MCU, I was thrilled. But also worried. Because Ms. Marvel's powers are essentially Mister Fantastic (of the Fantastic Four) but come across more like Plastic Man. Since Fantastic Four is coming to the MCU in their own movie fairly soon... it would be weird to have the stretching/distorting powers already belonging to an existing character...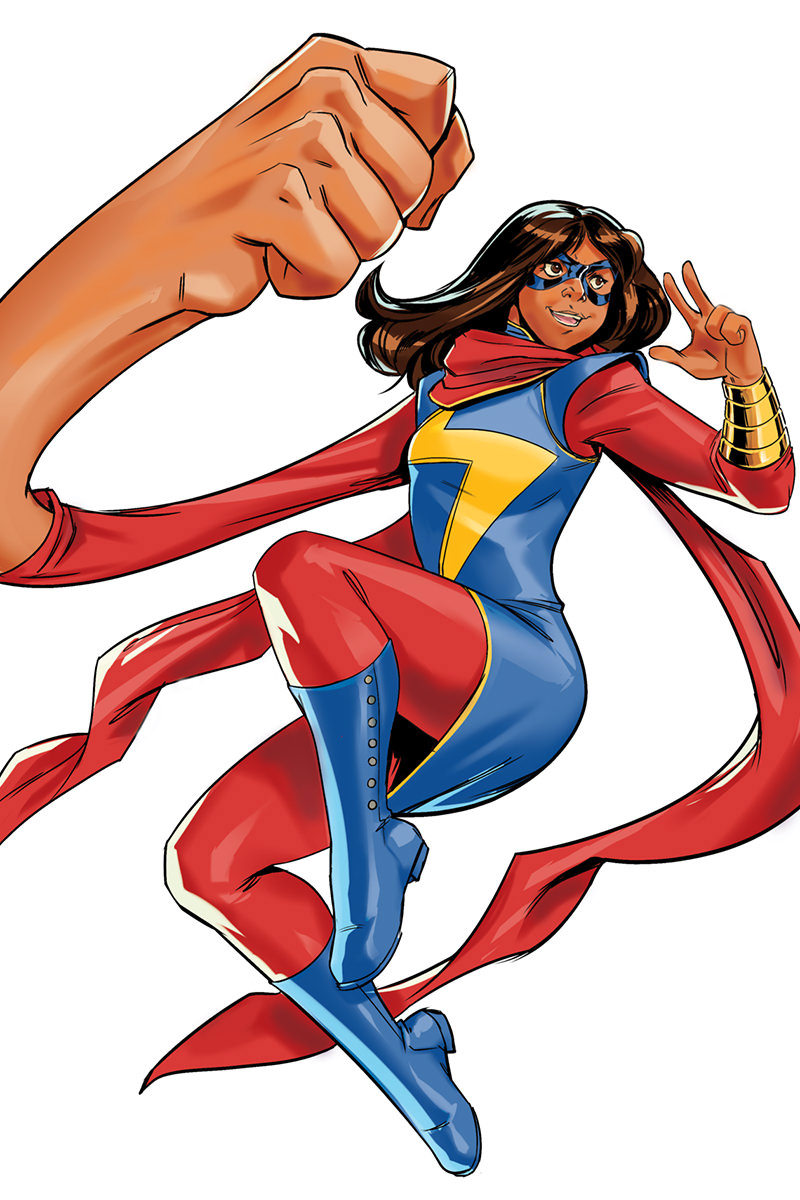 @2022 Marvel
But (fortunately) Kevin Feige and Marvel Studios aren't falling into this trap.
So they adjusted Kamala Khan's powers to be more energy-based, like her hero, Captain Marvel. And they look fantastic, don't they? She's kinda got what we were hoping that Green Lantern would have... and yet it very much harkens back to her comic book powers with the giant fist projecting like that. Cool.
What's so wonderful about what Marvel Studios is doing is trying to give all their franchises a different feel. And Ms. Marvel looks completely different from anything we've seen yet. Sure, the Spider-Man movies have played on Peter Parker's high school life... but it wasn't rooted there. And now we have it, which will be fun to see.
Alas, we have to wait until June 8th... which seems a very long time from now.
Posted on February 23rd, 2022


Well now Marvel Studios is just messing with us...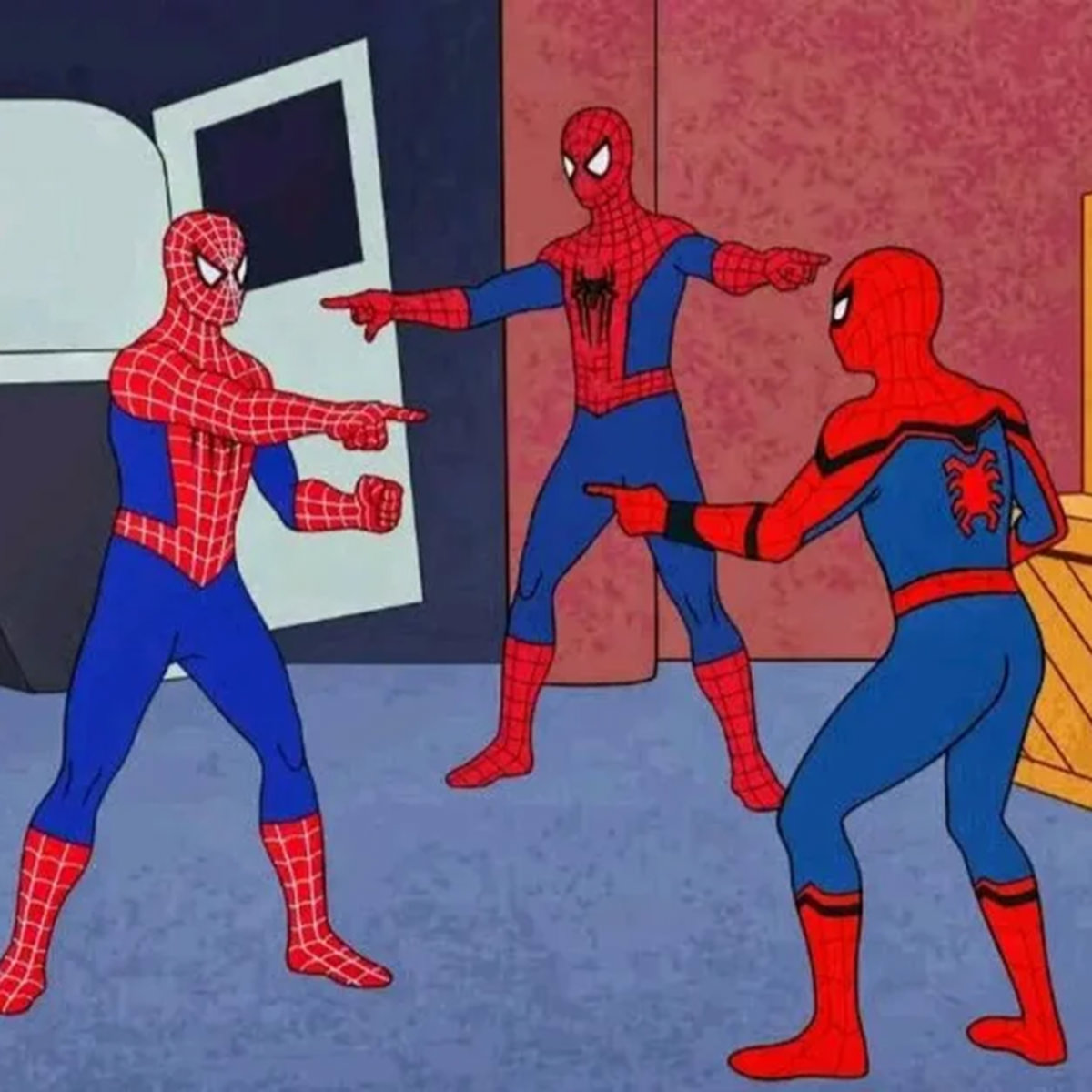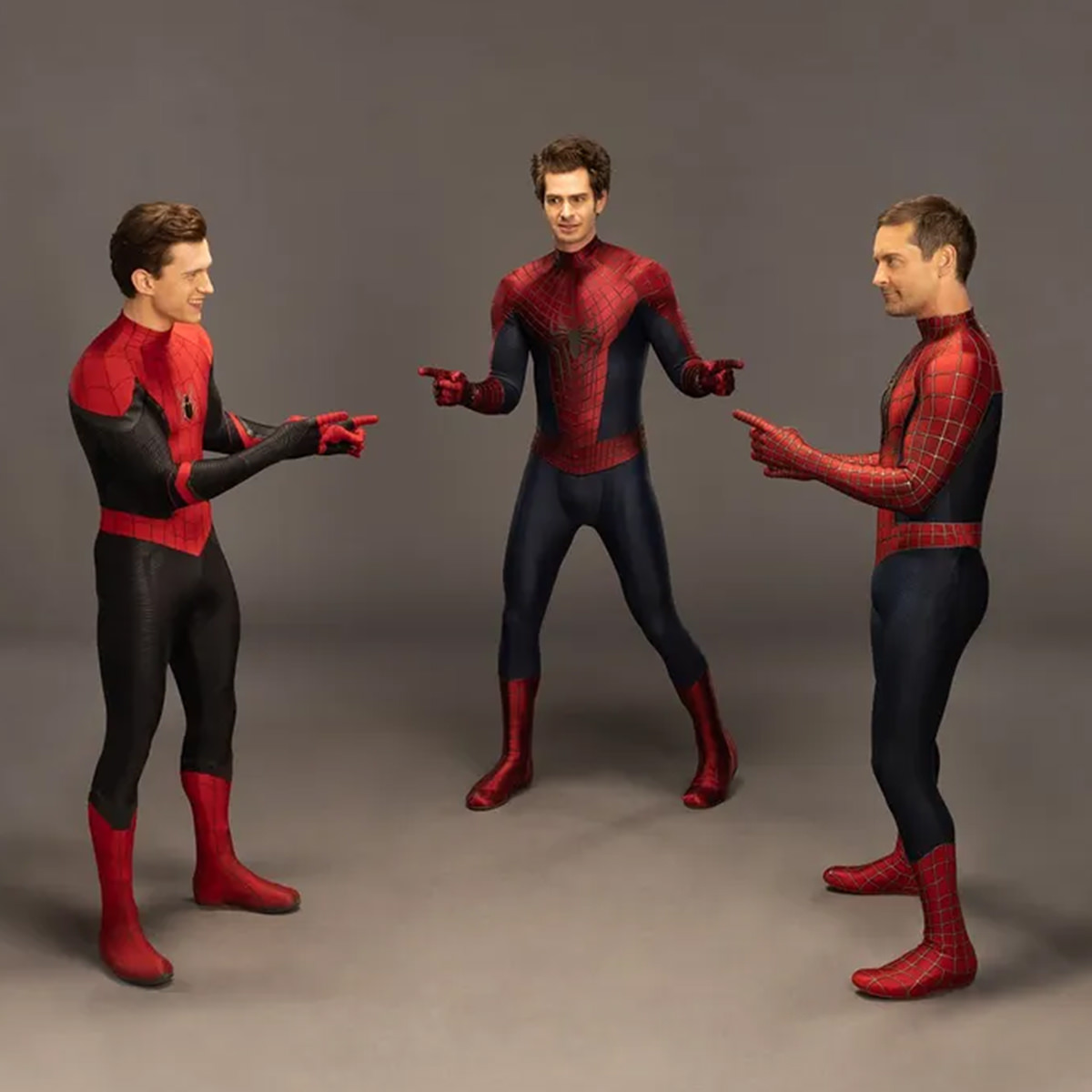 Spider-Man: No Way Home comes to home digital on March 22.
Posted on January 19th, 2022

The only two heroes in Marvel Comics that I was invested in was Doctor Strange and Black Panther because DC Comics had nothing like them. As time went on and DC kept making bizarre creative choices, I slowly migrated some of my reading to Marvel, which had some very interesting things going on.
Enter Moon Knight.
The first I remember seeing him was in some reprint comic of a Spider-Man story (most likely Peter Parker The Spectacular Spider-Man #22). Or maybe it wasn't a reprint? I dunno. In any event, I bought the comic specifically because it had a very cool cover with Moon Knight on it. But I didn't become a true fan of the character until a series of backup stories by Bill Sienkiewicz. At the time I was a major fan of his art, and would buy absolutely anything he did. This series essentially turned Moon Knight into Batman (my favorite DC Comics super-hero), and I was definitely here for it.
The success of these stories led directly to Moon Knight getting his own title in 1980...
They attempted to differentiate Marc Spector and Moon Knight from Bruce Wayne and Batman by giving him multiple identities. It wasn't much of a change because Bruce Wayne adopted all kinds of identities over the years.
But then it happened.
Moon Knight was canceled and revived in a mini-series called Fist of Khonshu in 1985 (Khonshu being the Egyptian moon god that gave Marc his powers). Now Marc Spector didn't just adopt multiple identities, he literally had dissociative iodentity disorder (AKA "Multiple Personalities"). His power also grew or waned with the phases of the moon and were steeped in Khonshu mythology). With this one series, Marc Spector finally became more than "Marvel Comics Batman"... even if the way some of the material was handled ended up being a bit cringe by modern standards.
Eventually I kinda lost track of Moon Knight. He would pop up in team books I'd buy, but they last I remember buying a Moon Knight book was in the late 90's when yet another mini-series was getting some traction.
Fast-forward to today, and we're getting an Oscar Isaac Moon Knight TV series that looks to be leaning heavily into the dissociative identity disorder angle from the comics...
But boy is that "English accent" a show-stopper! Somebody on the internet compared it to Dick VanDyke's hilarious accent in Mary Poppins and now that's all I can hear!
I do very much like the way that his costume appears and wraps him like a mummy. Very apropriate, and something I don't recall seeing in the comics. But the moon symbol on the hood is weird and unnecessary given that it's huge on his chest. These kind of odd and distracting details are usually avoided by Marvel Studios (and embraced by the shittier DC Comics movies), so this is puzzling to me.
All I can say is that I am really, really looking forward to this series. It looks like a much more violent and unique take on the super-hero genre for Marvel Studios, which is probably why they moved forward with it. They try to make all the characters unique, which is quite a challenge given that they're all super-heroes from comic books. And, if nothing else, getting Oscar Issac to play Marc Spector is an interesting and talented choice.
So long as that "English accent" is used sparingly.
Really, really sparingly.
Posted on January 12th, 2022

Since many people aren't making it to theaters to see movies, I've been waiting for them to appear on home video before delving into my spoiler-laden thoughts. Not that I'm worried about spoilers, mind you, since I always hide things in an extended entry and give plenty of warning... but because it doesn't make sense to talk about something that many people haven't seen yet.
Today Eternals was released on Disney+ (though I bought it from iTunes anyway because I really want to support the movies I love), and so here we are...
And... spoilers ahead in an extended entry. You've been warned.
→ Click here to continue reading this entry...