No, I didn't want the Super Bowl. I don't give a crap about football. The only sports I have any interest in are baseball (GO RED SOX!) and hockey (GO BLACKHAWKS!). Which is not to say that I have no interest in the Super Bowl itself, because the commercials and half-time show are always a lot of fun.
The half-time show was amazingly great. Not Prince level-great (how could it be?), but I thought it was extremely well done and the performances were fantastic. Epic even.
But of course all the news today was either about how Snoop Dogg smoked a joint before he went on stage...
...or how Eminem kneeled...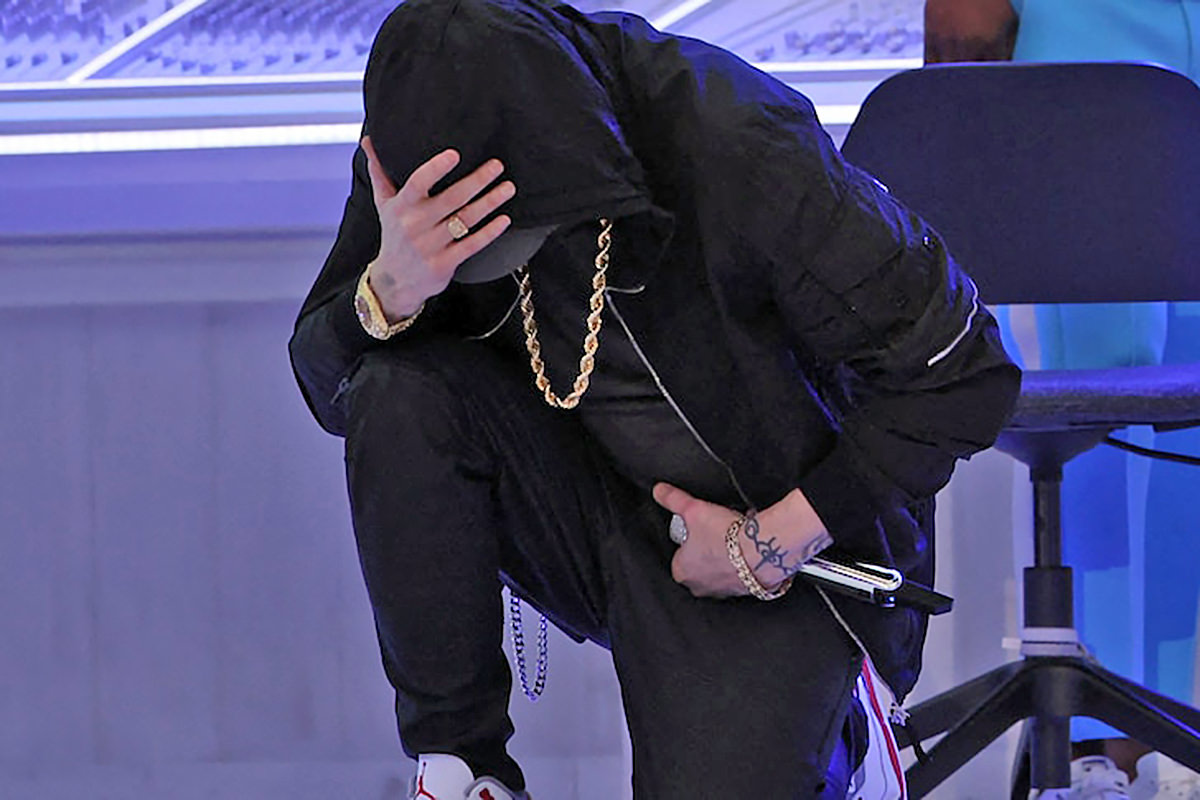 Image from Mike Segar @ Reuters
...or how Mary J. Blige was showing thigh in her costume choice...

Image from Kevin C. Cox @ Getty Images
...or how Dr. Dre sang the lyric "still not loving police" in his song Still D.R.E....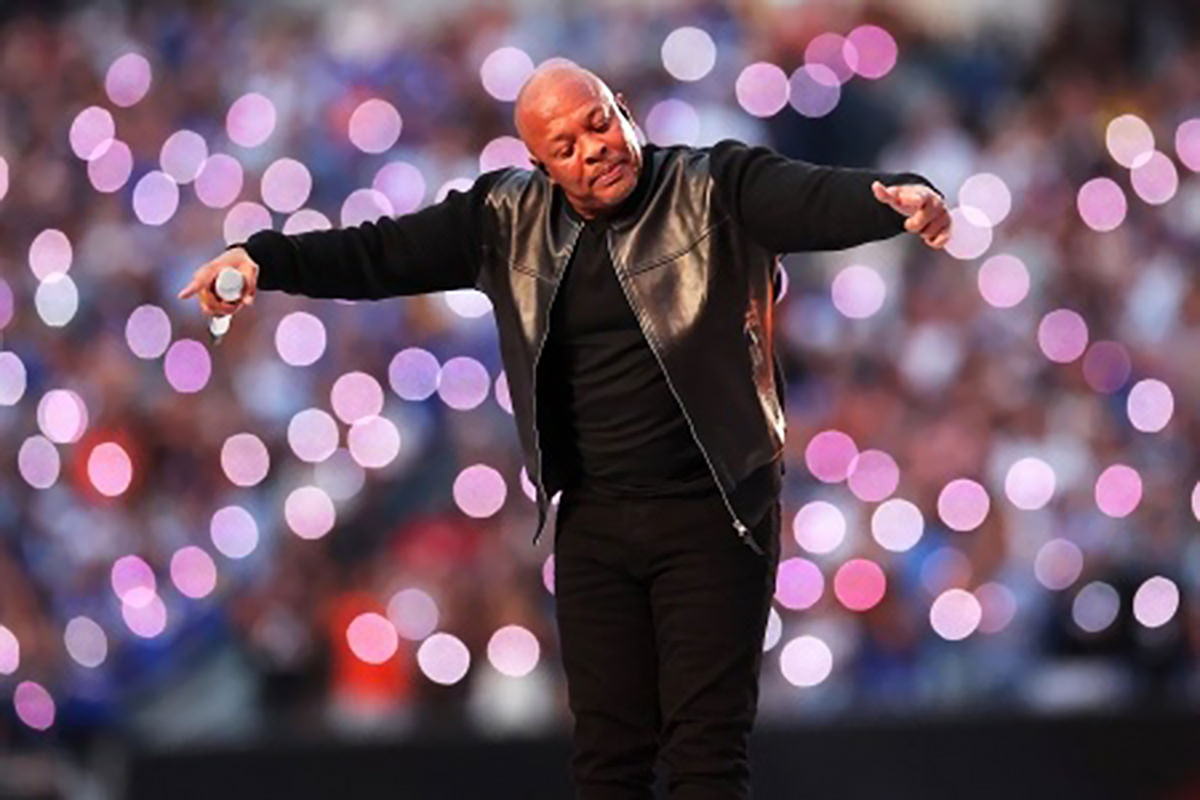 Image Credit Unknown (taken from Rolling Stone)
To which I can only respond...
Snoop Dogg is always high. He in no way has ever concealed this, so when you book him for a gig you can count on him performing high. That's how he does what he does. Nobody should be shocked. Feel free not to watch the Super Bowl ever again if this offends you.
It's a free country. Eminem is going to do what he's going to do. So stop acting like he took out a gun and shot people during the snow. He took a knee. That's it. And I find it incredible to have to repeat the fact that Colin Kaepernick ASKED VETERANS THE MOST RESPECTFUL WAY TO PROTEST WITHOUT DISRESPECTING THE FLAG OR THEIR SERVICE, AND TAKING A KNEE WAS WHAT HE WAS TOLD. So everybody can just calm the fuck down. This form of protest was endorsed by the only people who should give a shit. And Eminem expressing his beliefs and opinions are exactly what this country is supposed to be about. Feel free not to watch the Super Bowl ever again if this offends you.
As for Mary J. Blige. Are you fucking serious? People wear FAR less than this at a public pool. She looked spectacular and her outfit was not the least bit problematic. If people want to feel otherwise, then go right ahead. It's a free country. So feel free not to watch the Super Bowl ever again if this offends you.
Dr. Dre is able to express his experience just like everybody else, and if he has a platform to do so, then why should he give a crap if some people won't like it? Answer? HE SHOULDN'T! Elon Musk and other billionaires do and say stuff which offends me all the time and people praise them for it... but Dr. Dre should be treated differently? Fuck no. None of the words he used were profanity. And condemning him over what he feels and what has experienced is absurd. Go ahead and be offended. Refuse to buy his music. You do you. But understand they he gets to do him too. And, oh yeah... feel free not to watch the Super Bowl ever again if this offends you.
I didn't look very hard, but I'm sure that Kendrick Lamar and 50 Cent were lambasted over something. They're Black men in America, which means somebody somewhere is pissed off about it. That (along with death and taxes) is a certainty. And all the more reason they deserve to be performing at the Super Bowl. And probably should have been a long time ago.
Anyway...
When it comes to the commercials, there were a few that got me. My hands-down favorite was The Sopranos remix with the kids reenacting the show opening...
It doesn't feel like a Super Bowl without a Budweiser commercial that makes you want to bawl your head off...
The star power in the Planet Fitness ad was great. And the way that Lindsay Lohan is willing to poke fun at herself just makes me love her all the more (I fell back into love with her again after her response to a Cameo request)...
I love anything with Salma Hayek... but it was the surprise appearance by Arnold that made this commercial so much fun...
I could listen to Morgan Freeman read the telephone book and be completely entertained, so hearing him in this terrific ad for Turkish Airlines was great...
The Alexa ad by Scarlett Johansson and Colin Jost was seriously funny...
Probably the most important and heartwarming commercial was for the Google Pixel 6 phone, which works to take amazing photos of you... no matter your skin tone. And I'm sure that Google will be accused of being "too woke" or some other such bullshit because a lot of white people will be saying "I don't know what Black people are complaining about!" because this is a non-issue FOR THEM... but imagine how important this is for persons with dark skin tones who have had to live with their photos turning out crappy because nobody ever bothered to try and make them look good? Wonderful. And how the world should be...
Runner up to most important commercial is a commentary on the insane divide of this country and how people will go at each other throats over shit that doesn't matter...
So... all in all... not a bad slate of ads that I actually wanted to watch. Effective advertising seems like a lost artform (99% of commercials are shit and don't make me want to do anything except ignore them, skip them, or not buy the product), so it's nice that somebody somewhere knows how to do it right.