Posted on January 8th, 2023

Don't worry about me being buried under snow, again, I'll manage just fine... because an all new Bullet Sunday starts... now...

• I Can See Clearly Now! I didn't want to spend $720 to replace my two damaged windows... but it turns out it was money well-spent. If for no other reason than I can actually see out of them now. Having to try and look through condensation and sediment that was inside my old busted windows was impossible in cold weather. And since the kitchen window is the ONLY window on either floor where I can see out the front of my house... and my bedroom window is one of only two useable windows on the ENTIRE 2ND FLOOR... they're probably the most important windows I have! Ironic how that works! But typical, huh?

• Sing! This is Dave Grohl's daughter, Violet...
Gorgeous. Musical talent very much runs in this family.

• As It Should Be. Tennessee Becomes First State to Charge Child Support to Drunk Drivers Who Kill Parents. Absolutely shameful that this is not the norm in all 50 states. Actions should have consequences... especially for something as dire as this. I'd ask my Senators Patty Murray and Maria Cantwell where they're at on this, but it's probably the same place that digital driver's licenses are for Washingtonians... nowhere. They're too busy cashing their Big Pharma checks... or whatever it is that's more important to them.

• Big Ships! Now this is both fascinating and cool...
When things get bigly huge is when they get very interesting. Where do they get the materials to build something so massive?

• Order-Free! Netflix occasionally likes to experiment with their content. I like to encourage this, even though it rarely results in big wins. Their latest is Kaleidoscope, a heist series with episode colors instead of episode numbers, that you can watch in any order (and which Netflix shuffles for every viewer)...
My order was Black, Yellow, Green, Blue, Orange, Violet, Red, Pink, and White. Black is always first. White is always last. I don't know that my order is better than any other, but I like that Yellow was first because one of the very few twists in the series would be ruined otherwise. Ultimately this isn't a bad show... it's just not a great one. Probably because the episodes can be watched in any order, they have to be self-contained. They can't really build upon each other to create a narrative. And they can't really do anything monumental because then they could spoil something if watched in the wrong spot. They're all just meh after a while. Which is to say that though I enjoyed the series at first... by the time I was half-way through I was disappointed. The ending was kinda fun though. I'm not sure exactly how this concept could be improved in the future, but I wish Netflix luck in trying.

• Themes. Angelo Badalamenti died last month. He was a phenomenally gifted magician who had a long and interesting career, mostly scoring film and television. But what he's probably best known for is his collaborations with David Lynch. The guy made Twin Peaks what it was...
It's not exactly like his life was cut short... he was 85... but as I always do when somebody with such talent passes, I can't help but think he left us too soon.

• Old Amsterdam! Few shows made such an immediate impact on me as New Amsterdam (the second one, not the first one about an immortal in New York City, which was also very good). It's a hospital drama in a sea of hospital dramas, but one that feels quite different to me. And it's ending this month. It got an abbreviated final fifth season...
Over the years it's had some amazing stories told, and I'm a bit sad that it's not going to be around any more (even though the drama outside the hospital had gotten a bit stale). All I know is that this cast... starting with Ryan Eggold... better end up on great new shows as soon as possible.

Until next week, buckaroos.
Posted on September 15th, 2022

I have had enough of this smoke.
I guess you could say that it is looking a little better today, but the smell is still hanging in the air and the hills are still hazy. It would be nice if they could manage to get the wildfires contained... not just for my sinuses, but for all the little woodland critters that are being made homeless.
IN OTHER NEWS...
Since I can't go outside except to drive to work, I have been staying indoors huddled up next to my air purifiers and watching a lot of television. And holy crap have I got a winner. If you want to see one amazing television show, then tune into Netflix for лучше чем люди (which translates as "Better Than People," but has been retitled Better Than Us by Netflix). It takes place in the near future where robots are around to help humans... but a new kind of robot prototype escapes, and her programming is not like other robots!
This series is gorgeously realized. The tech that's integrated into people's lives all seems remarkably intuitive and real. The world that's been created is amazing... not so far from our own, but jusssst different enough to be fascinating. And the cast is incredible (the young girl who plays Sonya is so good). Seriously one of the best things I've watched in a minute. The more you watch, the more it sucks you in! I have no idea why Netflix didn't promote the heck out of this show. You can watch all sixteen episodes dubbed into English, but the original performances are so good it's better with subtitles.
You're welcome!
Posted on September 26th, 2021

I may have finally turned the heat on and bought some Swiss Miss hot chocolate mix, but it's still toasty here at Blogography... because an all new Bullet Sunday starts... now...

• Dream! Oh yay. It looks like The Sandman is going to be very faithful to the comic!
The people putting this show together actually understand that what made such a good story doesn't need to be changed or "improved" or shit on... the reason it was so popular as a comic book was because IT WAS ALREADY GOOD!

• SOURCE! MATERIAL! On the other hand... Everything I feared about the AppleTV+ Foundation series is coming to pass. Boring as fuck. They are dragging shit out just to keep the same actors in the story for a while because if they followed THE ORIGINAL BOOKS (which is what we all want to see) it would leave the initial characters in the dust after 15 minutes. I mean... who gives a fuck about roast peacock and all this other stupid shit?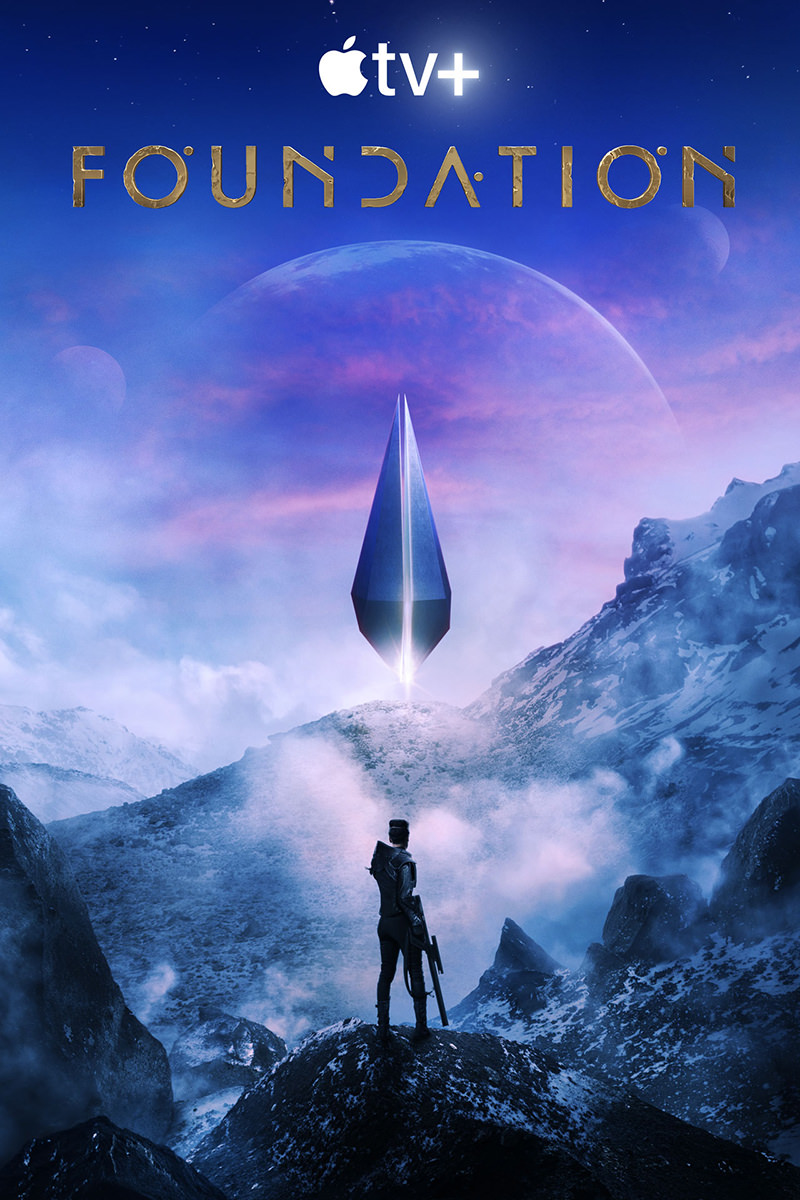 What they should have done was followed the original trilogy as it was written and hire a bunch of guest stars to make small appearances throughout the series. But NOPE! Boring as fuck it is. At least they spent money on an effeccts budget... the show looks beautiful.

• This just in from the No Fucking Shit Department... The Discredited GOP Election Review In Arizona's Largest County Also Finds Biden Won I simply don't understand how people can honestly continue to believe that the election was "stolen" when it keeps getting proven over and over and over again that it wasn't. I keep waiting for the "My Pillow" idiot to put up or shut up with all his claims of election fraud, but the evidence never materializes.

• Joe! There's a new show on Peacock (NBC) called Ordinary Joe. It's an okay show... nothing revolutionary. But what entertains me are the REVIEWS. a good chunk of people are completely baffled by the three timelines concept and I find that hilarious. THEY LITERALLY BROADCAST WHICH TIMELINE YOU'RE IN WITH EVERY SCENE! In the "NURSE" timeline, Joe wears glasses AND THEY PUT THE COLOR GREEN EVERYWHERE! Green lighting. Green props. Green clothing. — In the "ROCK STAR" timeline, Joe has a beard AND THEY PUT THE COLOR RED EVERYWHERE! Red lighting. Red props. Red clothing. — In the "POLICE OFFICER" timeline, Joe is clean-shaven and glasses-free AND THEY PUT THE COLOR BLUE EVERYWHERE! Blue lighting. Blue props. Blue clothing...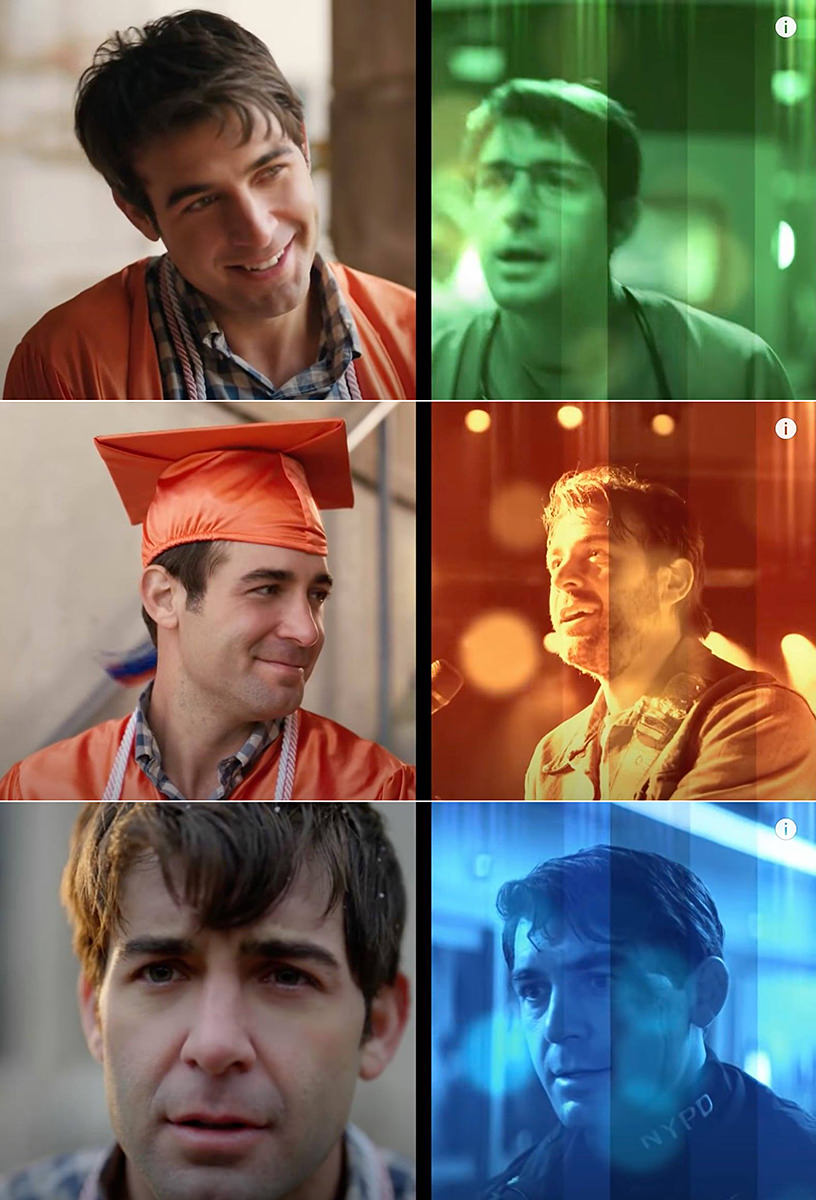 How can you not understand which timeline you're in when they literally hold your hand through the entire episode?!? I mean... I learned a long time ago to not underestimate the intelligence of the average human, but this is next level. There are genuine criticisms that can be made about this show, but it being "confusing?" I don't get it.

• I'm No Superman! I am rewatching all the episodes of Scrubs because I do that every couple of years. Every time I start, I remember back to when I first watched it. I liked it from the start. Then loved it completely on the third episode when Erasure started playing. It's no accident that Bill Lawrence wrote for both Scrubs and Ted Lasso. Excellent television is what he's about...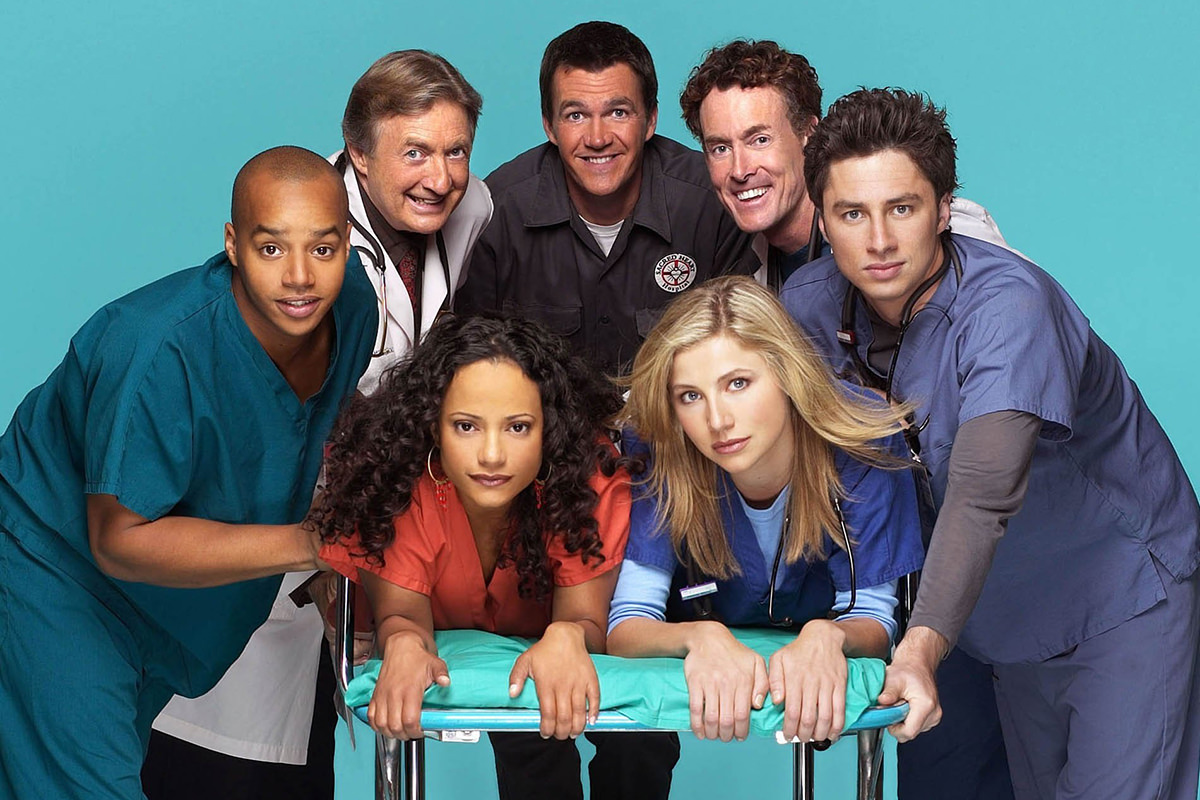 I will say, however, that the one thing that sticks out SO badly to me when it comes to Scrubs is the passive misogyny that seems baked-in to the show. Dr. Cox constantly referring to JD by girl names and such. On one hand it feels like political correctness can go too far and people latch onto it way too aggressively now-a-days. But, on the other hand (especially in cases like this), I'm glad things are changing. Because unrelentingly implying that girls are less than boys isn't all that funny. Seeing how often it happens in Scrubs really makes me feel for young girls... and women even... that they have this being drummed into them so often that they may actually believe it. But even worse? The boys and men having this drummed into them so they believe it. Absolute trash.

• Apple Be Apple! It is categorically stupid that Apple hasn't moved the iPhone to USB-C like everything else they make (well, not Apple Watch for obvious reasons... though it would be nice if the MagSafe charging puck had ISB-C instead of USB-A, which you can't find on any current Apple computer). Maybe we'll have the EU to thank for Apple finally getting off their dumb asses and letting us have ONE charger standard.

• Experience! My day yesterday summed up completely...
HULU: "Which ad experience do you prefer?"
ME (screaming at the screen): "DO YOU HONESTLY THINK THAT I GIVE A FLYING FUCK ABOUT WHICH SHITTY AD YOU'RE GOING TO INTERRUPT MY SHOW WITH?!? WHO AT YOUR COMPANY THINKS THAT PROLONGING THE FUCKING 'AD EXPERIENCE' BY MAKING ME FIND THE STUPID-ASS REMOTE CONTROL SO I CAN CLICK ON 'McDONALD'S FRIES' INSTEAD OF 'EGG McMUFFIN" IS IN ANY WAY A SERVICE TO YOUR CUSTOMERS? WHOMEVER IT IS, FUCKING FIRE THEIR MORONIC ASSES FOR BEING SO GODDAM STUPID THAT THEY WOULD EVEN COME UP WITH THIS IDIOTIC SHIT!!!"
(sorry, Hulu, I'm just salty that I can't afford the ad-free version)
(not sorry, McDonald's, for your signing off on this fucking bullshit)

And now back to my hot cocoa, already in progress.
Tags:
Apple
,
Apple TV+
,
Bullet Sunday
,
Dumbassery
,
Elections
,
Idiocy
,
iPhone
,
Netflix
,
Presidential Election
,
Sci-Fi
,
Television
Categories:
Apple Stuff 2021
,
Bullet Sunday 2021
,
Television 2021
—
Click To It:
Permalink
—
3 Comments: Click To Add Yours!
Posted on May 6th, 2015

Oh good Lord.
STOP GIVING THE WACHOWSKIS MONEY TO MAKE SHITTY FILMS! Everything since The Matrix has been utter crap, and Jupiter Ascending is no different. Granted, it's one of the most beautiful disasters I've ever seen, but...
...by the time we get to the genetically-spliced human-slash-elephant spaceship pilot trumpeting before engaging thrusters, I found myself longing for the good ol' days of George Lucas burp and fart jokes.
It's just that bad...
And yet... as I said, this is one gorgeous film. The art direction, design, and special effects are stunning.
A shame it was all wasted on such a convoluted pile of shit.
Mila Kunis, the most beautiful toilet-scrubbing maid ever, discovers that she's the genetic inheritor of the entire earth after aliens try to kill her. Luckily Channing Tatum (a half-dog-slash-half-man space warrior) drops in on his magical flying boots to save her. Then we get dragged from pretty action sequence to pretty action sequence while investigating such thrilling concepts as "bureaucracy" and "rules of succession."
The only bright spots in this heinous mess outside of the visuals are Mila Kunis (obviously) and a welcome appearance by Sean Bean as a half-honey-bee-half-man space warrior (yes, really).
Oh well.
Guess I'll go rekindle my faith in sci-fi cinema by watching The Fifth Element for the hundredth time.
Posted on May 14th, 2010

Today would have been one of my best friend's 50th birthday had he not passed away nine years ago. I try to think of what crazy thing I might have done to celebrate the occasion had he lived to see it, but I am drawing a complete blank. Probably because I don't care about a birthday party... I just want him back. People say that you miss a person less and less as time goes on, but that certainly hasn't been the case here. There are just too many reminders.
He loved Dr. Who, so any time an episode airs, he's there. He never got to see any of the "new" series that began in 2005, and so I can't help but wonder what he would think. Enjoying Dr. Who is mostly impossible for me, as it's the most frequent painful reminder that he's gone. But it's not just Dr. Who. As a fellow sci-fi geek, he was often the first person I'd turn to when some new sci-fi television show or movie debuted. The crappy Star Wars prequels were made even worse because my friend wasn't there to laugh with me over the heinousness of it all. It works both ways, I suppose. He was around to experience the sheer brilliance of The Matrix for which I am eternally thankful... but he was spared from the awful sequels which destroyed the franchise for me. Small consolation, to be sure, but when your best friend is gone, I guess you have to cling to whatever small blessings you can find.
And then there's Star Trek.
The wonderful re-imagining by J.J. Abrams last year was truly bittersweet. Yes I loved the movie. But enjoying it was impossible. Both my friend and I were massive fans. We went to at least a dozen Star Trek conventions together over the years. We met all the primary (and many not-so-primary) castmembers of "The Original Series" and "The Next Generation" series and collected their autographs. We talked about the shows for hours. Star Trek was such an hugely important diversion for the both of us that it's unthinkable that I could ever see anything even remotely Trek-related without my best friend haunting me. The sheer number of great memories I have from our wacky adventures at Trek conventions alone could fill a book. I've been so sorely tempted to share some stories from those days on my blog, but I can never bring myself to do it. It would be like giving away a part of him, and I'm entirely too selfish to do that. Memories are all I have now, and they've become like some closely-guarded secret that I never want to share. A part of me hopes I change my mind one day, because there are tales entirely too good not to share. I guess we'll see if I get less selfish in my old age. Somehow I doubt it.
Our shared sci-fi infatuation also treaded into literary diversions. We attended numerous book signings and author readings together for writers such as William Gibson, Neal Stephenson, Neil Gaiman, Clive Barker, Douglas Adams, and many others. This is something for which I owe him a tremendous debt, because I'm certain I would have never attended these on my own. I look back on my life and remember such incredible moments as hearing Douglas Adams read from Hitchhiker's Guide to the Galaxy or Clive Barker discussing the thinking behind his own personal favorite novel, Imajica, and wonder what memories I have that could possible replace them. There aren't any. Those moments... those shared moments... are priceless. And I owe them entirely to my friend.
If there was one area we had =zero= overlap, it would be music. His favorite musical artist was Tori Amos. I've never understood it. Even after he dragged me to one of her concerts I was left unimpressed. No doubt she is a truly gifted songwriter and performer, but her stuff just isn't for me. He, of course, had no interest in my 80's New Wave music addiction. New releases by bands like Depeche Mode and The Thompson Twins that would put me over the moon for weeks were just something for him to laugh at. I remember when Depeche Mode's Ultra was released we were in Seattle, so I picked it up. When we got back to his place, I was so excited to listen to the album that I couldn't hop in my car and drive home to listen to it... I had to listen to it now and popped it into his CD player. The minute Barrel of a Gun started thumping through the speakers, his reaction was to pick up his cat, cover her ears, and say "It's okay... it will all be over soon." Insulting my favorite band like that would have been unforgivable if it weren't so damn funny. Whenever I hear a song from Ultra I just picture his cat looking completely puzzled as my friends hands covered the side of her head. I love the memory almost more than the music.
Television, books, movies, sci-fi, comics, and all the geeky crap that went with them were an integral part of what kept us friends for so long. But they were all incidental to the one thing that brought us together... computers.
My friend ran a local computer bulletin board system (BBS) where other computer geeks could dial in with their telephone modems to send messages to each other and share information. It was a crude (very crude) precursor to equivalent services that would later become commonplace on the internet, but that was all we had. Every once in a while users from the various local BBSs would assemble in Real Life for a "Pizza Bash" where many friendships ended up forming. Including ours. Despite different platforms (I was Atari, he was Amiga) the wild computer frontier was an adventure we shared until the day he died (though it was a lot less "wild" in later years).
I don't have a single computer-related memory worth remembering that doesn't have my friend in it. Even when I didn't know who he was, and a "personal computer" was just something freaky and new at the high school library to goof around with, he was there. And, as he was six years ahead of me in school, that's quite a feat. Turns out he helped the local computer shop install/maintain/repair the school computers from time to time. And so he was there from the beginning for me (he was also there when we got to meet Kiki Stockhammer and Wil Wheaton during a NewTek Video Toaster workshop, but that's another story).
The great equalizer between us in the computer platform wars was the Macintosh. I bought a Mac so I could use Photoshop with the pricy scanner I had just purchased. I was instantly smitten, and my loyalty to Atari computers vanished overnight (an Apple Whore was born!). My friend remained a steadfast Amiga user, despite my constant pressure for him to switch.
Until Myst.
Myst was a revolutionary (for the time) graphical adventure game released in late 1993. More than a game, it was an all-absorbing work of art. There was nothing else really like it, and it ran only on Macintosh computers with a CD-ROM. I bought the game because somebody had recommended it to me, but never actually played it until weeks later. The minute I finally started the game, I called my friend at work and told him "YOU HAVE TO COME SEE THIS!!" So he ditched work and came over... then spent the next ten hours hunched over the computer with me playing it until the wee hours. He bought a Mac for himself the next day. That's a bond which can't be broken.
After he had become a Mac convert, my friend dragged out this awesome Macintosh "Picasso Logo" promo-light he had gotten from a local computer shop that was tossing it out. The light was absolutely beautiful and very rare. Mac Whore that I am, I of course wanted it. I coveted that thing every single time I saw it and joked with him once about stealing it. He just laughed that laugh of his and said "Well, you can have it when I'm dead!" For years after, I would joke about plotting his demise so the light would be mine at last. "It's worth risking a manslaughter prison term, you know," I'd say...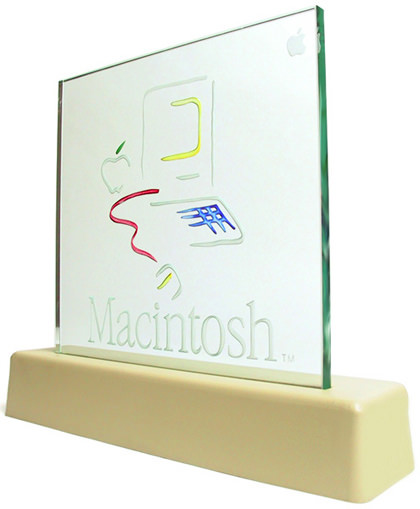 Photo taken from RedLightRunner
For the past nine years it's been agony every time some cool new technology is released and my friend isn't here to share it with me. Mac OS X was released the day before he died. The iPod came seven months later. When the iPhone was released I was depressed for days because it was Star Trek come to life and the first call I wanted to make on it was to my friend. How can I miss him less and less over the years when technology is all about being more and more? There's always something new coming out. He's always the person I want to talk about it with (Myst is available on the iPhone now, for heavens sake!). And that never fades. It never goes away.
March 24th, 2001 I was in Seattle celebrating my birthday with my sister and friends in Seattle. The next day as I was recovering from the drunken debauchery of the previous night, I got a phone call from my mother telling me I needed to call my friend's wife. But I didn't need to call. It's one of those moments you "just know" something terrible has happened and you're about to make a call that changes everything. But I did call his wife. And it did change everything. My best friend of the past sixteen years was gone.
After the funeral, my friend's wife and mother generously invited me over to see if there was anything I wanted to have as a reminder of him. And while there was a lot of stuff of his I'd have loved to own, there wasn't a single bit of it that I wanted. No "thing" could ever take his place. No piece of "stuff" would make me miss my friend any less.
So I politely refused.
After I took the Macintosh Picasso Logo Light, of course.
The bastard would have been furious with me if I hadn't.
Happy 50th birthday, Howard. I love and miss you every day.
Posted on January 12th, 2010

Ummm... yeah. If you live within a hundred miles of an IMAX theater showing Avatar in 3-D... you should go. And if you don't live within a hundred miles radius of an IMAX theater showing Avatar in 3-D... you should still go. It's just that mind-blowing an experience.
Sure the story is so predictable that you'll feel you've suddenly become psychic. And yes, the plot is so black & white that you could cut yourself with the sharp division between good & evil. And true, it's got some stuff going on that seems so forced that you'll swear a giant shoehorn is going to appear on-screen any minute.
But...
It's also the singular most immersive spectacle you're likely to see for a while.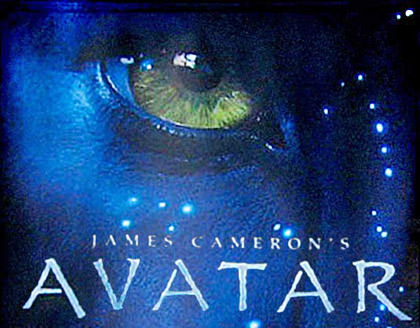 After seeing the miraculous CGI used to create an entire world, you will believe that anything is possible. Anything...
You keep telling yourself that it's not real... that it's just a computer-generated image... but then you forget. And pretty soon you just give in to the fact that 10-foot tall blue aliens actually exist.
And that alone would be amazing.
But the 3-D pushes it to the next level. There were several times throughout the movie that my fear of heights was literally kicking in. This isn't some cheesy attempt to use 3-D for quirky effects... it's 3-D used with such subtlety and mastery that it puts you in the film. Which is why you really need to make an effort to see it in IMAX 3-D before it's gone.
Well, until the sequel comes along.
Bravo, James Cameron. This time you've created a movie that actually deserves to make billions of dollars.