Posted on Monday, January 6th, 2020

The news out of Australia is so heartbreaking that I am having trouble sleeping at night.
With 30,000 square miles having been burned, it's estimated that a half-billion animals have perished in the flames with a half-billion more affected. The video of confused and frightened koalas clinging to trees as fire approaches... animals running as their homes burn... not to mention the thousands of people who have been evacuated or made homeless... it's a catastrophic situation that is really tough to wrap your head around. The stories of people with kind hearts helping the animals is a small consolation, but I always wonder what happens to the animals after the photos have been taken...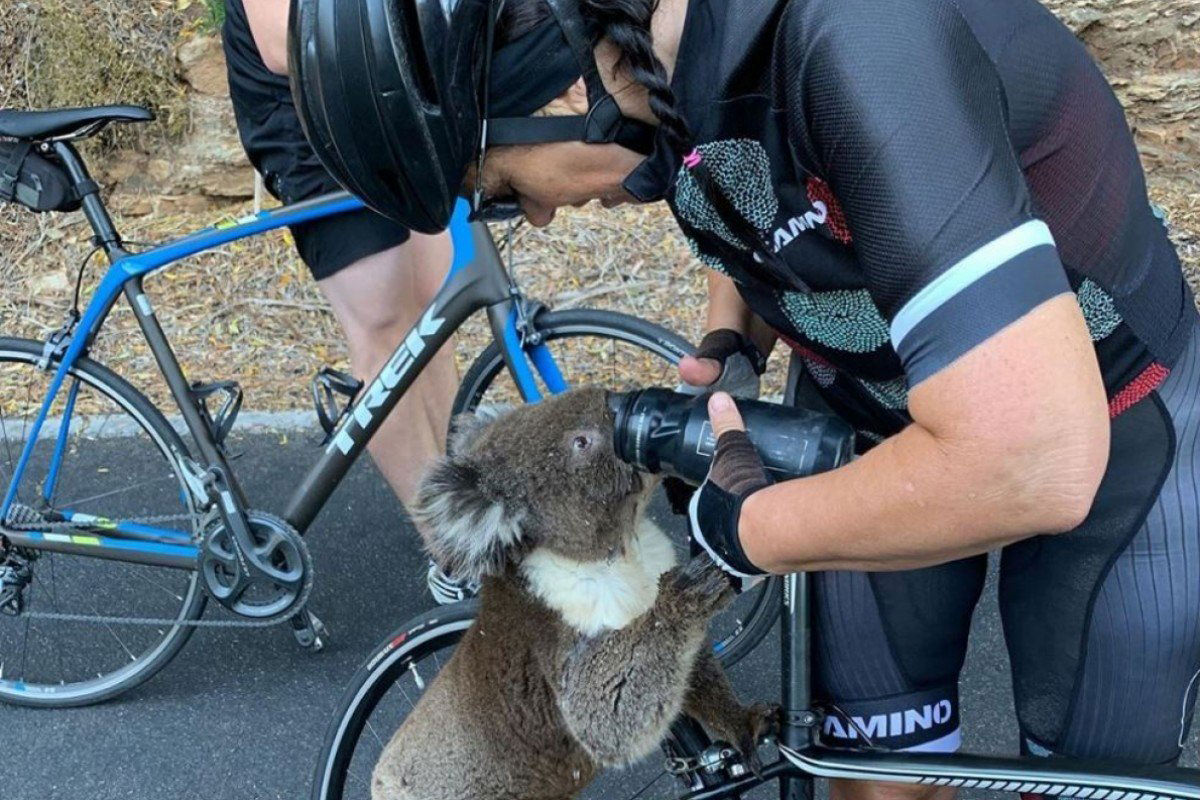 Photo from Anna Heusler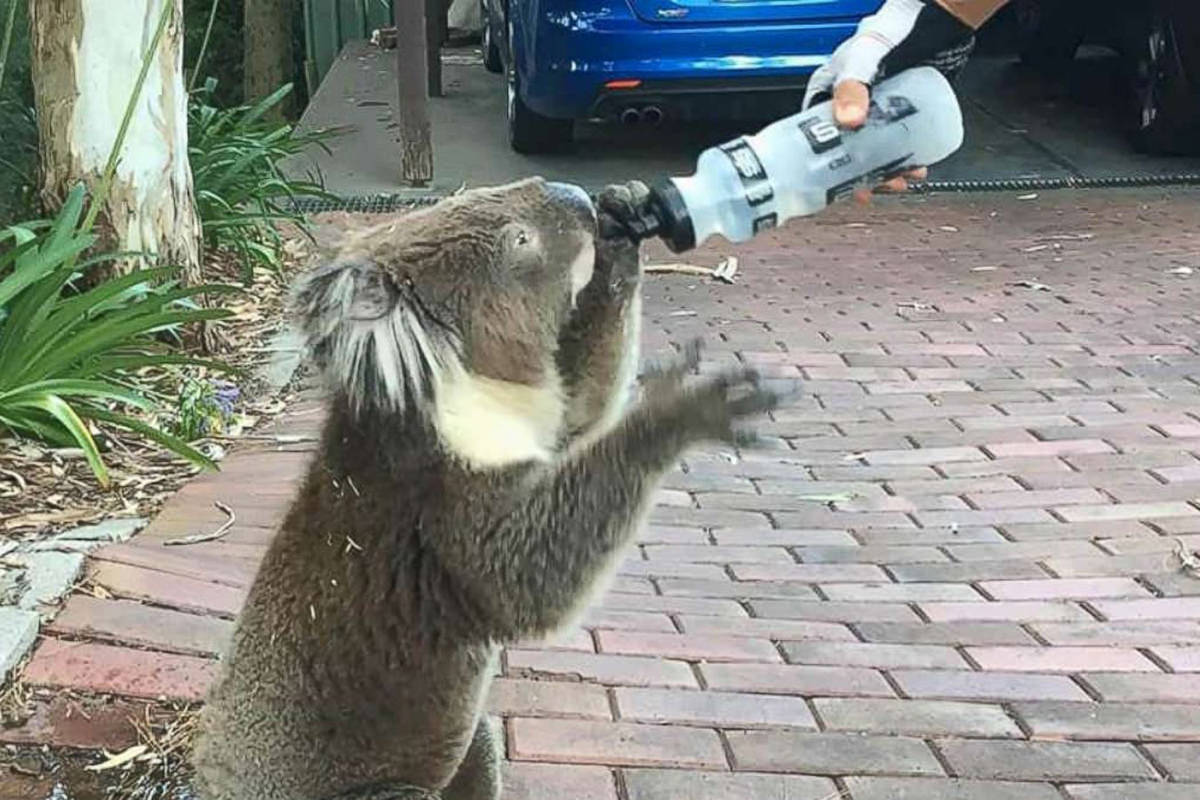 Photo from Photo from Matt Sully
No home. No food. No water. The situation for these already endangered creatures is dire. I can't fathom what it's going to take to save them. Could be that koalas in the wild will be rare and all we're going to get will be those made safe in captivity. And while koalas get all the press because they're so cute, the populations of other less-cute animals, lizards, snakes, insects, and the rest are perishing too.
I know that animals have been suffering around the world for as long as the world has existed, but it doesn't make it any easier to process. Unlike humans, animals can't be made to understand what's happening or told to evacuate or instructed what they should do. All they know is that the world is on fire.
Alas, it's not just the flames they have to worry about. There are other ways to burn down the world, and humans are doing a fine job of that, if Twitter is any indication. Soon wildfires may be the very least of their problems. Maybe this realization is why I can't sleep at night? I dunno. I'm too exhausted to figure it out.
Posted on Wednesday, January 15th, 2020

The plan was to meet a friend for dinner in nearby big city 20 minutes away. But it was pretty dark at 4:30 and snowing like crazy so I called to cancel. Turns out my friend had forgotten all about meeting up, so it was no harm no foul. Instead my dinner consisted of veggie hot dogs. Which was lame, but better than the bag of potato chips I had for lunch.
Though it's tough to feel too sorry for myself after I saw this video this morning...
Animals around the globe are having such a tough time of it... and people are not doing enough to help. Indeed, it seems so many of the problems animals face are due to humans in the first place. This kind of shortsightedness is incredibly depressing, and I can't help but wonder how close we are to catastrophic failure of our ecosystem.
Then we humans will be the ones having a very tough time of it.
And it will be fully deserved.
Posted on Friday, February 14th, 2020

As much as I wasn't a fan of Valentine's Day before, I am especially not a fan now.
I've been trying really, really hard to change my attitude about stuff that just doesn't matter (like Valentine's Day) but it's proving incredibly difficult. In a day and age where everything is shit that's impossible to escape, even the little things can be completely overwhelming.
In the State of The Union address a week ago, Cheeto Jesus said "I am thrilled to report to you tonight that our economy is the best it has ever been."... then a couple days ago he cut Federal employee raises that were scheduled because of "serious economic conditions." So which the fuck is it? Do we have the best economy that the entire universe has ever known... or is it in the toilet? Like most things in life, both statements are probably true. For billionaires and mega-millionaires, the economy is the best it's been in decades. For everybody else, it's not so great. Partly because of rising costs. Partly because we keep losing things that our taxes have traditionally paid for. Take, for example, libraries.
The presidents current crusade includes cutting funding for libraries. The only way some people can afford to read books is to borrow them from the library. The only way some people can afford to watch movies is to borrow them from the library. The only way some people can afford to get the news from newspapers and magazines is to borrow them from the library. The only way some people can have access to the internet or a computer is to use them at the library. BUT POOR PEOPLE DON'T MATTER, SO CUTTING THEIR ACCESS TO EDUCATION, ENTERTAINMENT, AND A WAY TO COMMUNICATE, FIND A JOB, OR JUST FUCKING EXIST IS NO BIG DEAL WHEN BILLIONAIRES NEED TAX CUTS TO PAY FOR THEIR GOLD-PLATED TOILETS, RIGHT?!?
And then there's the little things. Like the desire to live free from deadly diseases. As you may have heard, the Coronavirus is a big deal. Currently in China, but it could end up wrecking havoc here very easily. Then there's the looming threat of old diseases coming back, which scientists warn could be unleashed from thawing permafrost. And yet President Trump is wanting to slash funding to the Center for Disease Control. It's madness.
But we've got billions to transfer to the ineffective and idiotic "Wall" President Trump is hellbent on constructing. Hope it can stop diseases from getting through.
But anyway... Happy Valentine's Day...
For past year's Blogography Valentine cards, click here!
Posted on Thursday, February 27th, 2020
Posted on Sunday, March 1st, 2020
Posted on Monday, March 2nd, 2020
Posted on Tuesday, March 3rd, 2020
Posted on Thursday, March 5th, 2020
Posted on Wednesday, March 11th, 2020
Posted on Thursday, March 12th, 2020
Posted on Friday, March 20th, 2020
Posted on Sunday, March 29th, 2020
Posted on Monday, April 6th, 2020
Posted on Sunday, April 12th, 2020
Posted on Thursday, April 16th, 2020
Posted on Monday, May 4th, 2020
Posted on Friday, May 8th, 2020
Posted on Thursday, May 14th, 2020
Posted on Sunday, May 17th, 2020
Posted on Friday, May 29th, 2020
Posted on Sunday, May 31st, 2020
Posted on Sunday, June 7th, 2020
Posted on Sunday, June 14th, 2020
Posted on Tuesday, June 16th, 2020
Posted on Thursday, June 18th, 2020
Posted on Friday, June 19th, 2020
Posted on Sunday, June 21st, 2020
Posted on Wednesday, June 24th, 2020
Posted on Sunday, June 28th, 2020
Posted on Sunday, July 12th, 2020
Posted on Thursday, July 16th, 2020
Posted on Friday, July 17th, 2020
Posted on Wednesday, July 22nd, 2020
Posted on Thursday, July 23rd, 2020
Posted on Monday, August 3rd, 2020
Posted on Sunday, August 9th, 2020
Posted on Monday, August 10th, 2020
Posted on Sunday, August 16th, 2020
Posted on Tuesday, August 25th, 2020
Posted on Monday, September 7th, 2020
Posted on Friday, September 11th, 2020
Posted on Thursday, September 17th, 2020
Posted on Sunday, September 20th, 2020
Posted on Monday, September 21st, 2020
Posted on Wednesday, September 23rd, 2020
Posted on Tuesday, September 29th, 2020
Posted on Thursday, October 1st, 2020
Posted on Friday, October 2nd, 2020
Posted on Sunday, October 4th, 2020
Posted on Thursday, October 8th, 2020
Posted on Sunday, October 11th, 2020
Posted on Thursday, October 15th, 2020
Posted on Sunday, October 18th, 2020
Posted on Monday, October 26th, 2020
Posted on Friday, October 30th, 2020
Posted on Sunday, November 1st, 2020
Posted on Tuesday, November 3rd, 2020
Posted on Wednesday, November 4th, 2020
Posted on Friday, November 6th, 2020
Posted on Sunday, November 8th, 2020
Posted on Monday, November 9th, 2020
Posted on Monday, November 16th, 2020
Posted on Tuesday, November 24th, 2020
Posted on Wednesday, November 25th, 2020
Posted on Tuesday, December 1st, 2020
Posted on Sunday, December 6th, 2020
Posted on Tuesday, December 22nd, 2020
Posted on Wednesday, December 23rd, 2020