Posted on August 6th, 2017

I've done absolutely nothing all weekend... but all that's about to change, because an all new Bullet Sunday starts... now...

• Domino! I loved Ryan Reynold's Deadpool movie, finding it to be the most authentic and faithful adaptation to come out of FOX's Marvel mutants shit-hole ever. Naturally, this left me very excited over the sequel plans, which include Cable (Josh Brolin from Men In Black 3 who is also Thanos in the Marvel Studios Universe!) and Domino (Zazie Beatz from Atlanta). Both were flawless casting...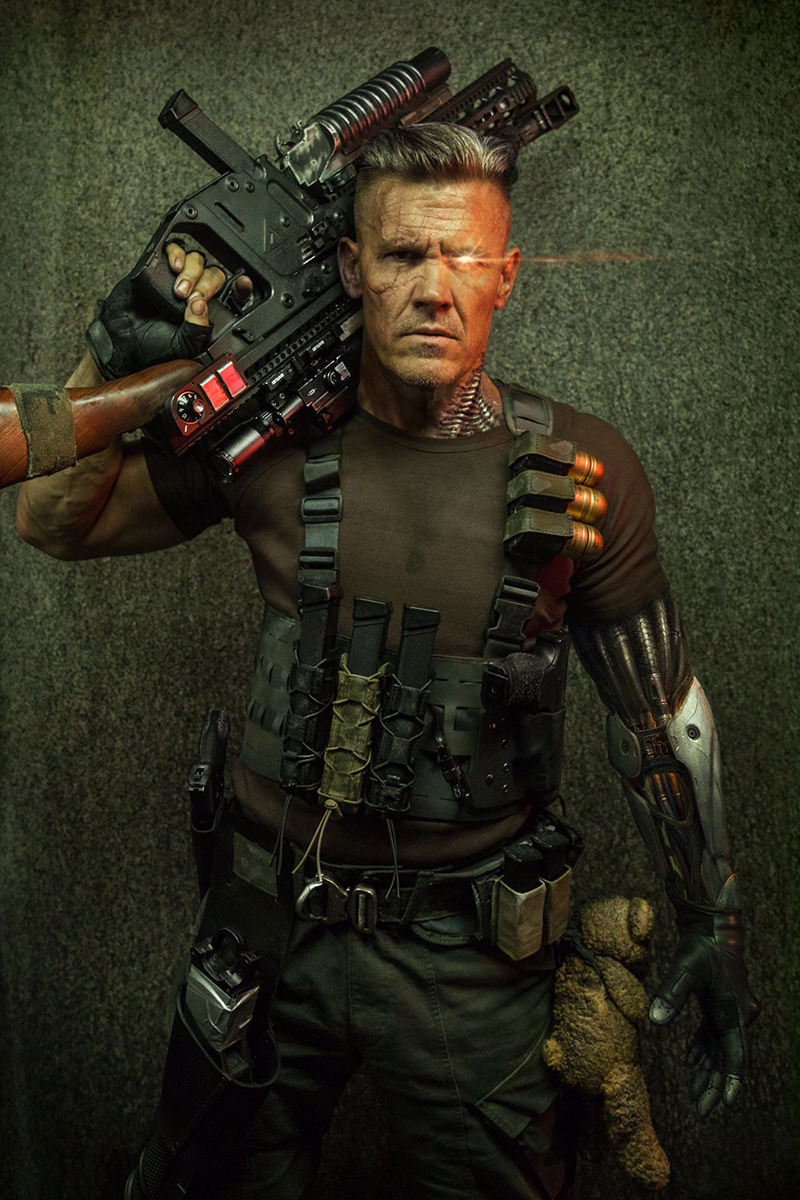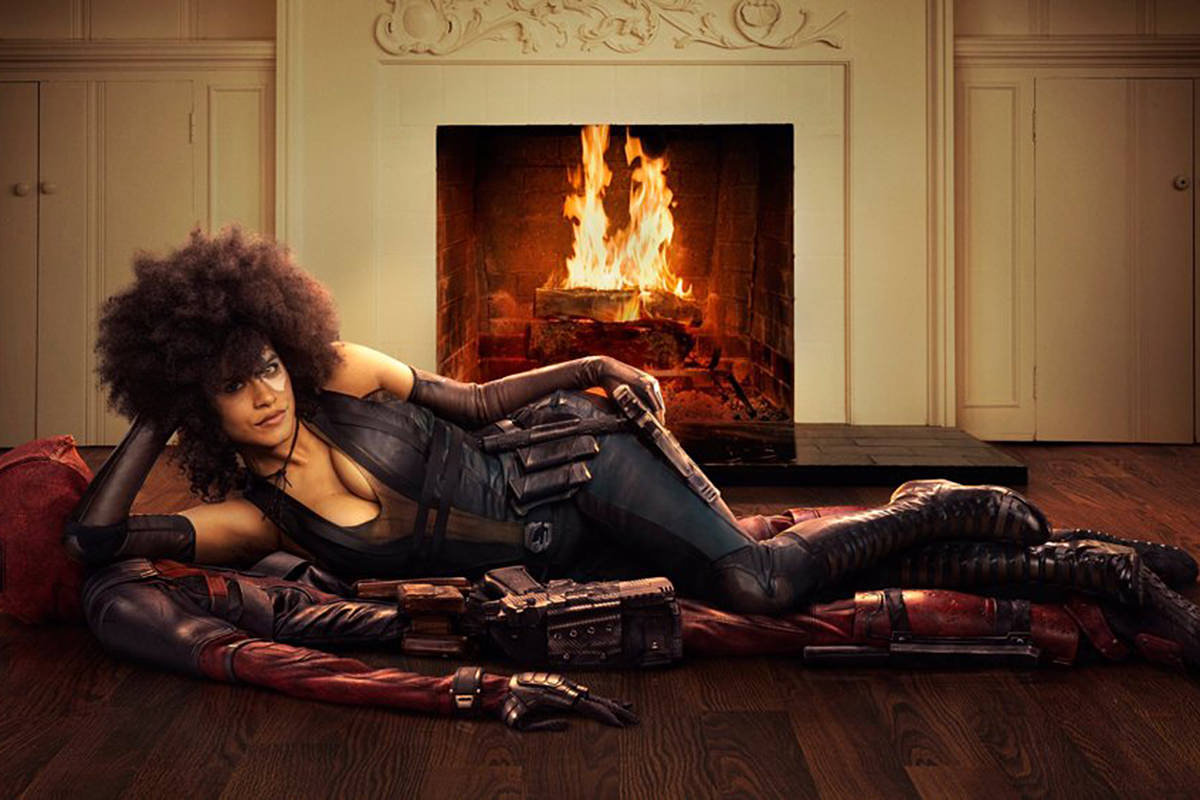 As somebody with ever-increasing amounts of vitiligo, I have to say that whomever came up with the idea of making the cinematic version of Domino be an inverse image of the comic book and use vitiligo to create her distinctive eye mark is a fucking genius!
How cool is that? Coming to a big screen near you sometime next year!

• GAME OF THRONES!!! Finally...


I've been waiting seven seasons for this moment!
If you've already seen Season Seven's fourth episode, here's a fascinating look at the thinking and special effects that went into the episode...
Amazing. Amazing. Amazing.

• Congressman Search and Rescue! It's funny because it is 100% dead-on balls accurate (click to enbiggen)...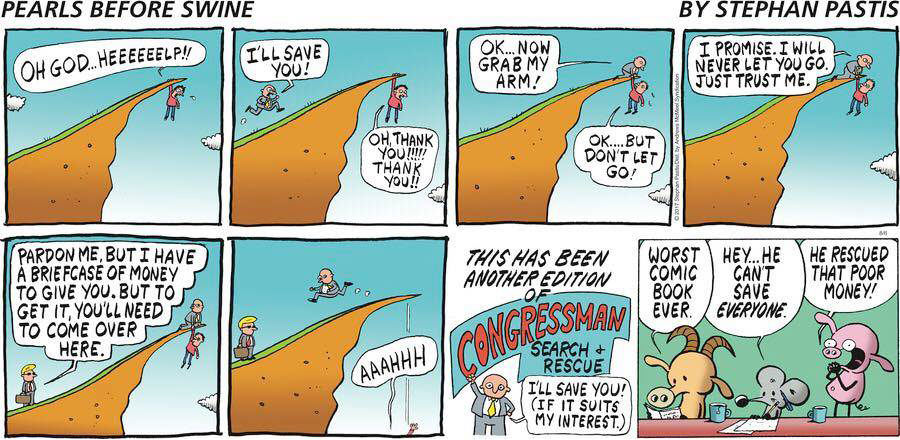 Fucking politicians. But you can't really blame them. Our entire system is built to encourage corruption, so they're just playing the role we've created for them. And nothing is going to change until the system changes.

• It's a Poo! If I gave up being a vegetarian after 30 years... then ate half-dozen loose meat sandwiches... then took a massive shit... this is what I'm guessing I'd see when I looked in my toilet...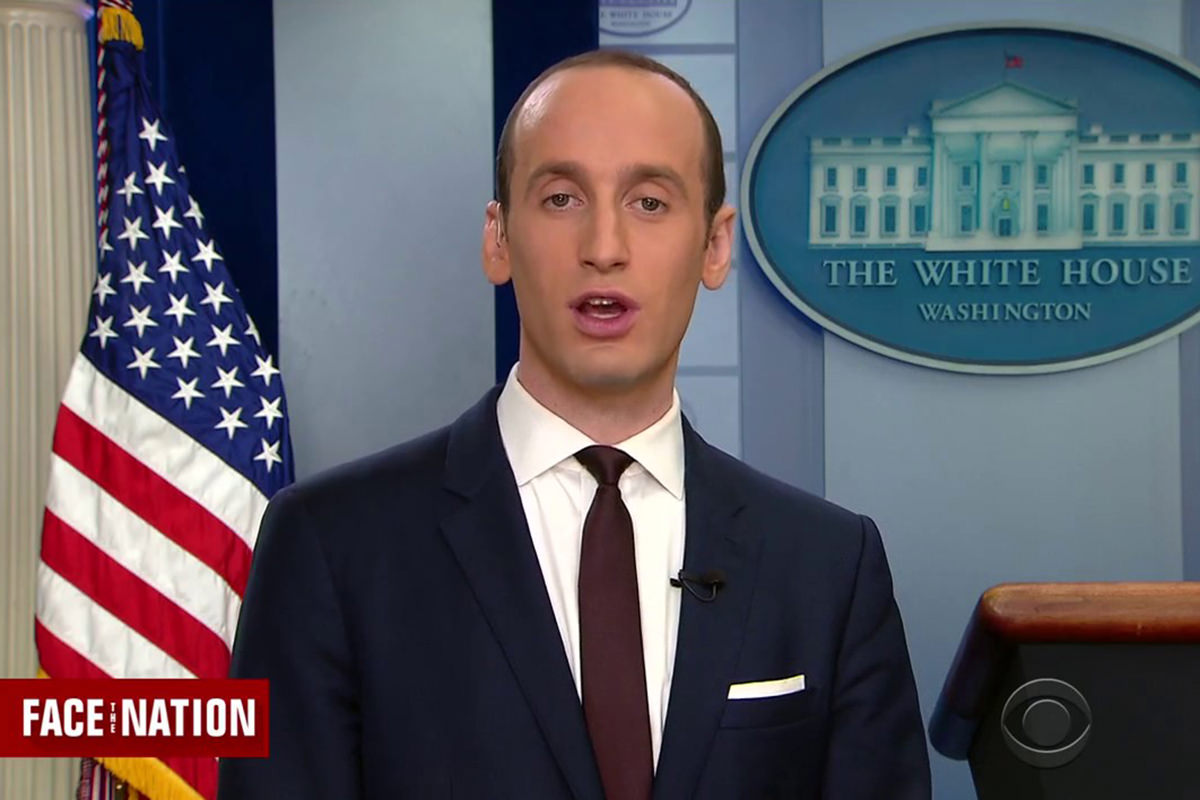 What a fucking pile of garbage. But is there anybody in the Trump Administration that isn't a fucking pile of garbage? Rather than me typing cuss-words for the next dozen paragraphs, here's John Oliver...
If you go on to watch the entire interaction between Steven Miller and Jim Acosta... go with God... because Miller's pathetic attempt at spin is so laughably idiotic as to raise genuine concern for his mental health. Apparently a requirement to govern now-a-days?

• Eagles! As a long-time fan of the American Bald Eagle, I am always touched when a new video surfaces of an eagle being rescued. Which got me to thinking about the number of times I've seen an eagle rescue video pop up, and I became curious... exactly how often does an eagle need to be rescued? A quick search on YouTube shows that it happens ALL the time! "About 608,000" hits? Insanity! It's so wonder these birds aren't extinct!

• Looking! A while back I blogged about Jake escaping from the catio the day before I was heading to Las Vegas. A surprising number of people have asked me what I would have done if I couldn't have found him before my flight. I'd think the answer would be obvious, but here it is... I'd have canceled my flight and stayed to look for him. There is no way... none whatsoever... I could have gotten on a plane knowing that Jake was outside alone. Work can be shifted. Flights can be rebooked. That's not even a blip on my radar compared to the thought of Jake getting lost forever.

Until next Sunday, then...
Posted on July 12th, 2017

Today is Net Neutrality Day. Which you'd think would be redundant since we have it, but apparently that may not be for long.
Pig fucker assholes like Chairman of the FCC Ajit Pai are once gain trying kill net neutrality so that big business can control the internet. Never mind that they have to tell lie after lie after lie to sell it to the American people... the money involved is massive, the people involved are all-powerful, and telling lies is not something they really give a fuck about.
I have written about how crucial net neutrality is to a free and open internet many, many times (like here, for example).
And I'm just one voice of many, because the American people have backed net neutrality many, many times.
But it never seems to matter, because the people trying to kill it have an endless supply of money to throw at the pig-fucking assholes who keep assaulting it.
It's at times like this that I sincerely feel we should burn this fucking shithole of a corrupt piece of shit country to the ground and fucking start over. What The United States of America is supposed to be all about is lost when its citizens no longer have a say. People with money are ultimately the only ones allowed to have a voice now. Because they are the only ones with the means of buying off the politicians who make the decisions for all of us...
If Pai and his bought-and-paid-for pig-fucking asshole confederates actually manage to kill net neutrality, I might as well take down Blogography. Because it's only a matter of time before Very Important People decide they don't like me calling them pig-fucking assholes and shut it down for me.
The pig-fucking assholes.
Visit the FCC and tell them that you support Net Neutrality.
UPDATE: And... Mr. Trae Crowder, everybody...
Holy shit what a cluster-fuck.
Posted on April 11th, 2017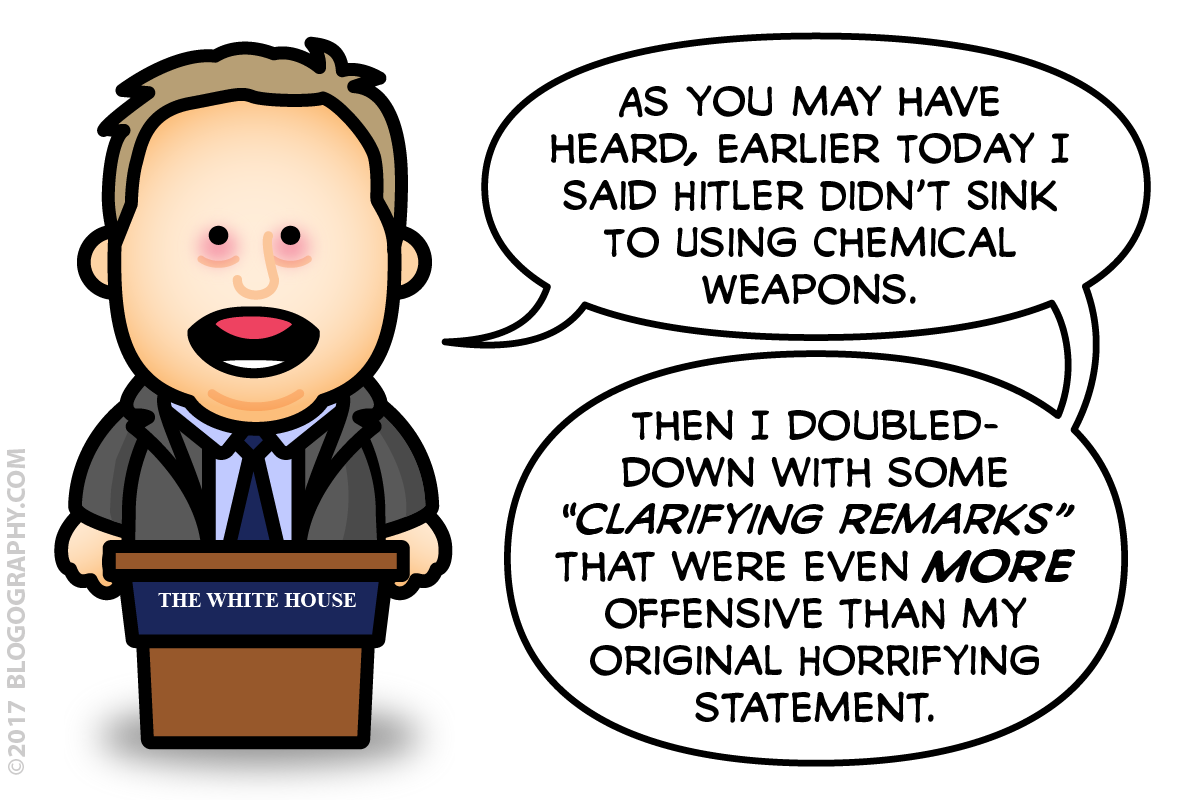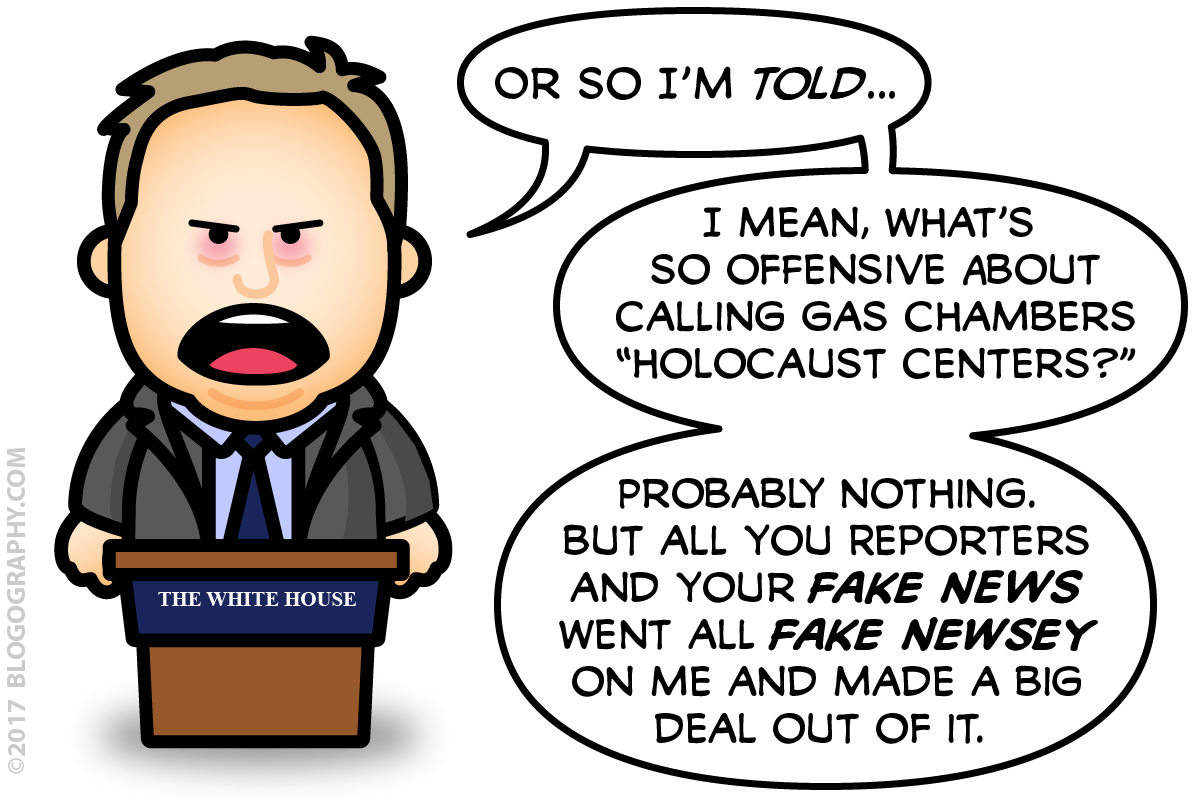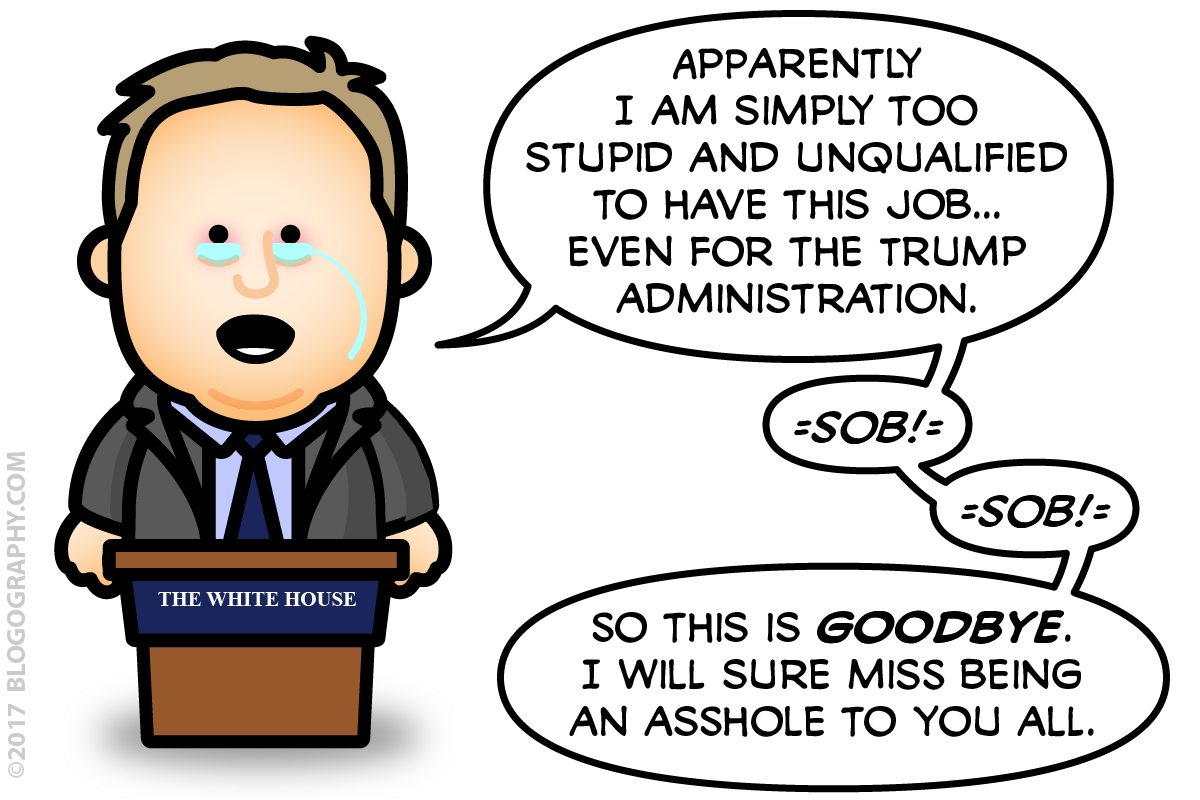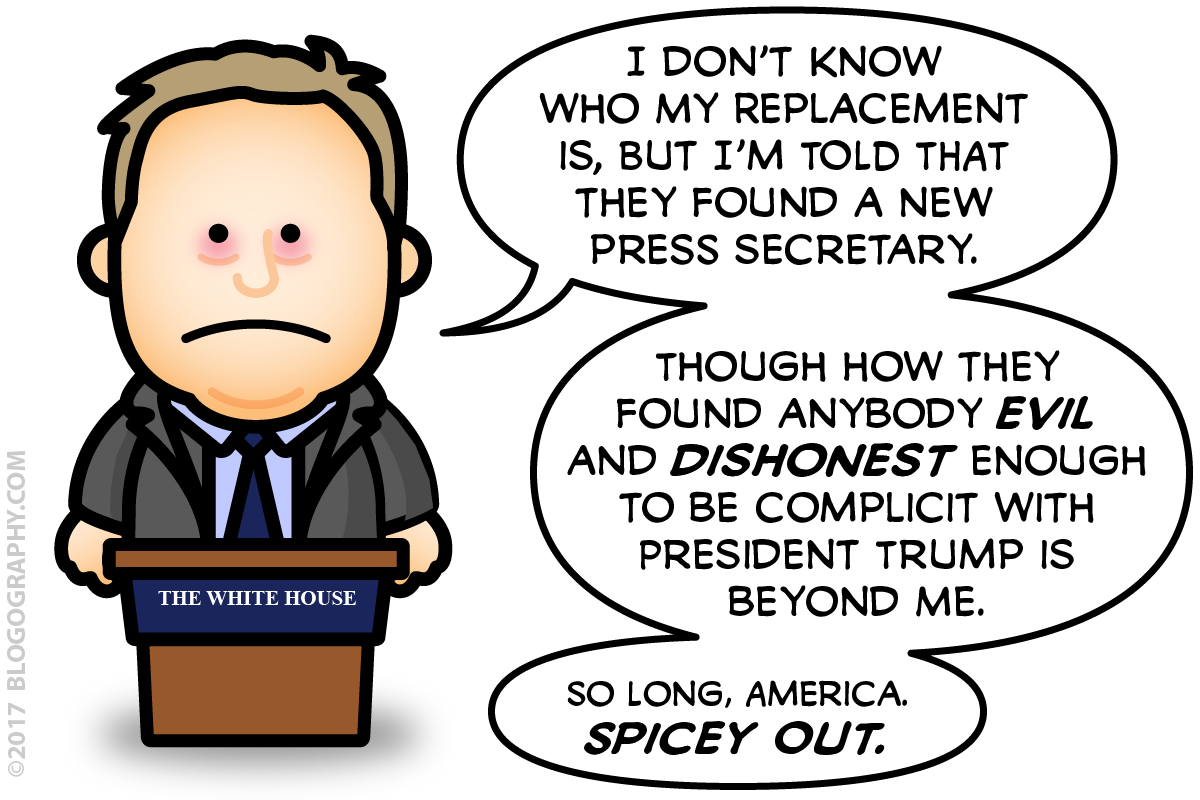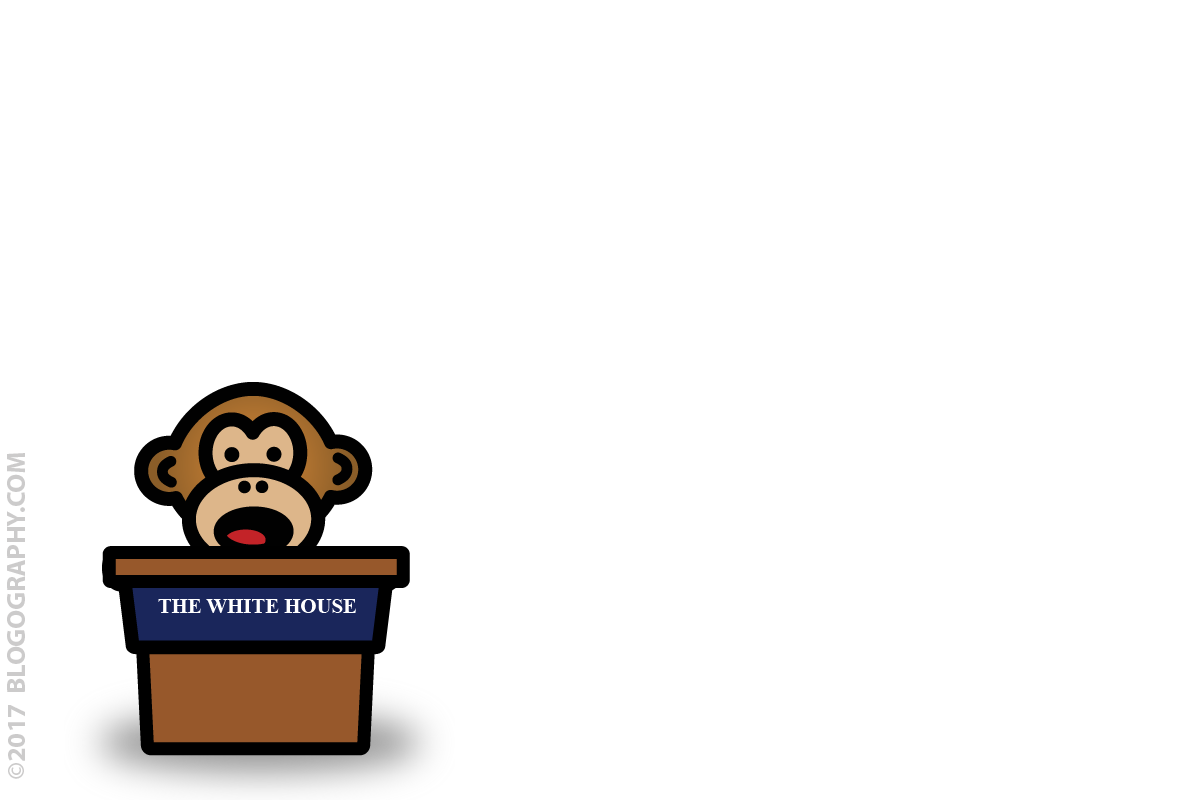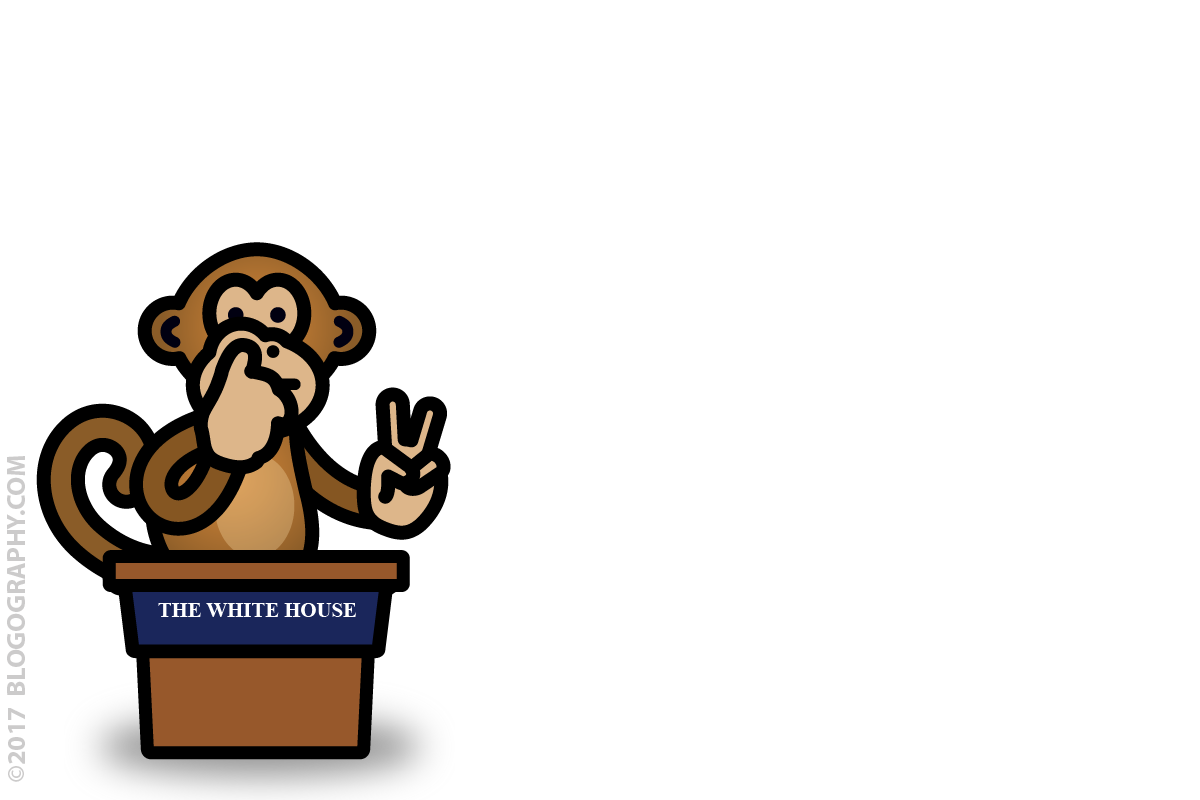 Posted on March 26th, 2017

Time to burn this muther to the ground, because an all-new Bullet Sunday starts... now...

• The Government is Not Your Friend. In all seriousness, I wonder what it's going to fucking take before US citizens wake the hell up to how their privacy rights are being chipped away by elected officials. Our bought-and-paid-for-Senators just voted to undo internet privacy regulations, which means that you ISP can sell your browsing history to advertisers. Our privacy is up for grabs, and fuckers in the GOP are the pimps making it happen. Might want to look into a VPN to protect yourself before this gets run through the House.

• GET OUT! I'm just going to chime in with the vast majority of critics and say that Get Out is one of the best films this year...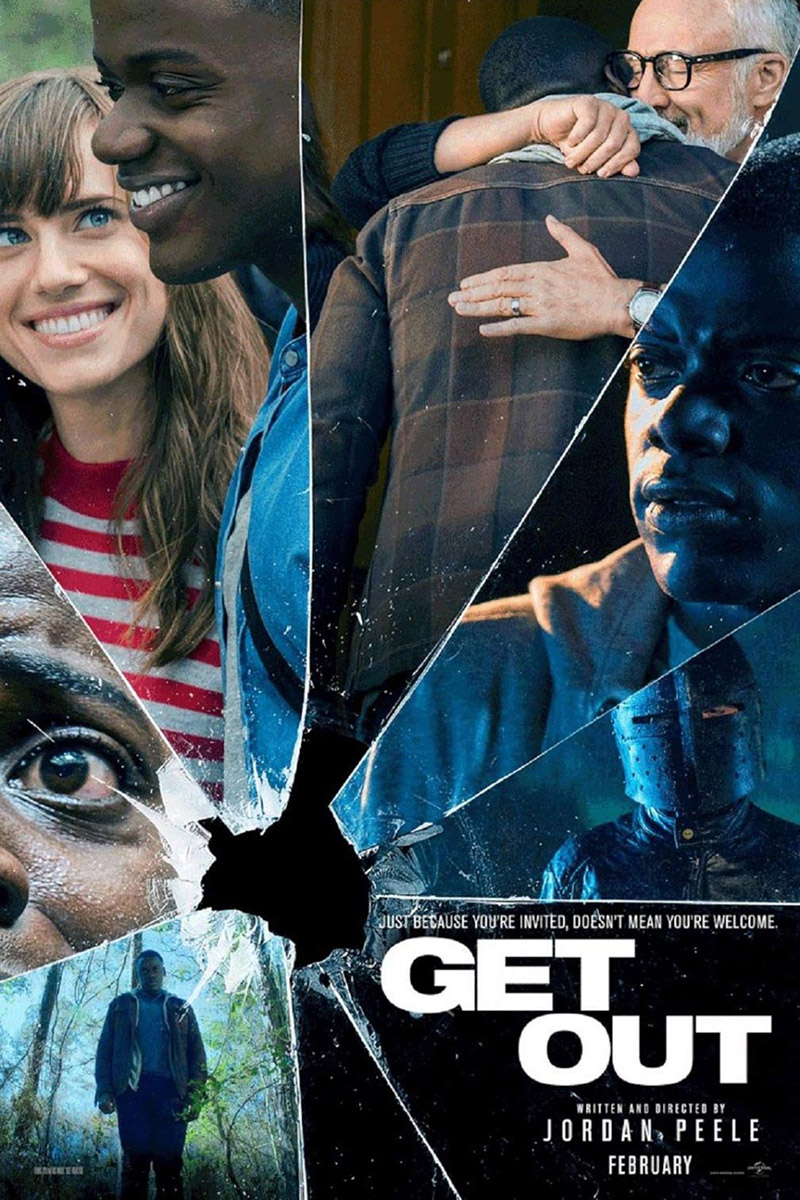 Jordan Peele has absolutely killed it. So far as suspense thrillers go, this is a tough movie to top. Easily going to make y "Best Of" list for 2017. Go see it!

• Final Dimensions? Rumors have been swirling that my favorite game of the moment... LEGO Dimensions is getting canceled. Back in January I was dismissive of such rumors. But now? Evidence is mounting.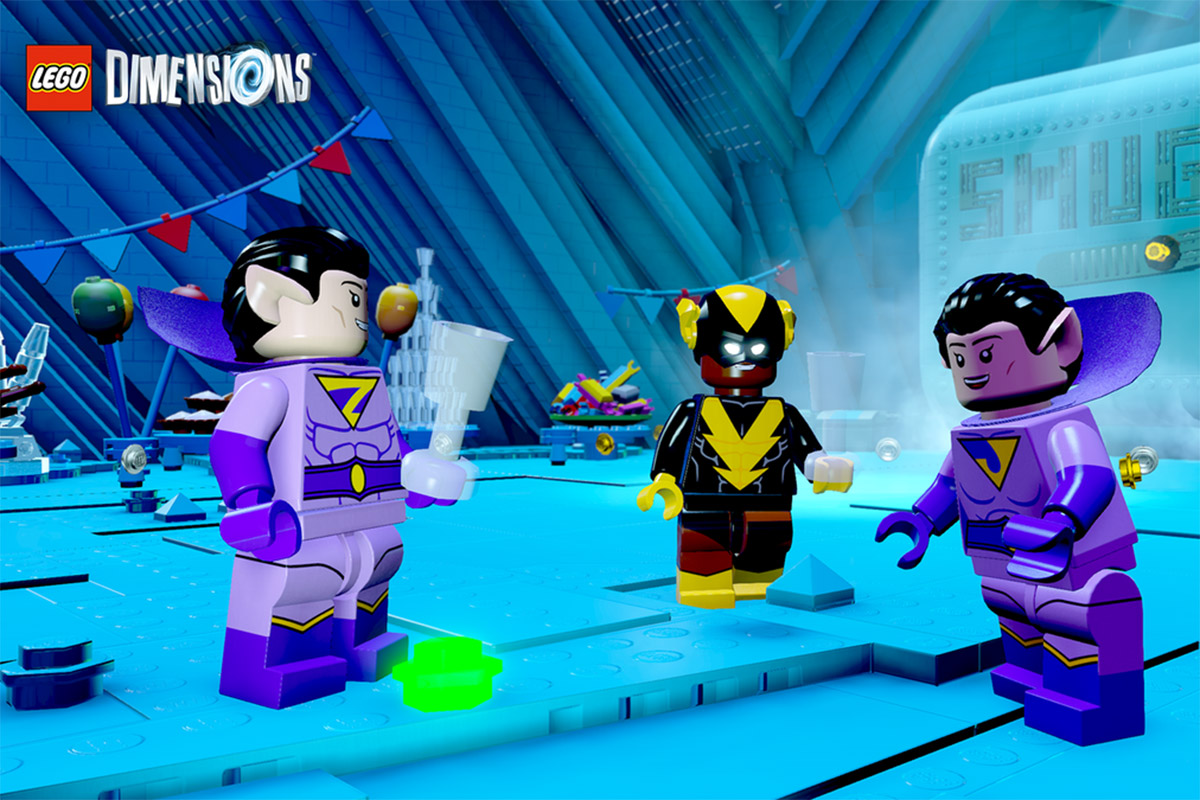 Needless to say... this sucks if it's true. Sucks hard. The sets that have been coming out lately are better than ever, and a lot of fun to play. More sets for properties like Beetlejuice, Powderpuff Girls, and Teen Titans GO! have been delayed, but are still on the way, so there's that. But still... I hope we're getting even more sets before LEGO hangs it up.

• Headlines. So... when you see a headline like this pop up in your newsfeed...
You have to guess... will this be some godless liberal senator scumbag with no moral values... or will it be a "family values" Christian who supports anti-gay, anti-trans legislation? Lets find out together, shall we?
State senator found with teenage boy in hotel room.
Big fucking surprise. It's the "family values" Christian who ends up being the fucking pervert. YET AGAIN! It's always these assholes getting caught texting things like "I'm gonna fuck you like a good little boy if you keep calling me daddy." They can't seem to help themselves. Which is why every fucking time I see some politician asshole going out of their way to shit all over LGBT equality, I automatically expect they're fucking pedophiles. And history seems to back this up.

• Assemble! Oh goody. Justice League looks like a total rehash of Batman vs. Superman... incomprehensible action sequences strung together with boring shit nobody cares about...
At least Zack Snyder is consistent with his suckage.

• Gubermint! There's so much fucked up shit going on with our Trump-infused government that I could fire off another fifty bullets just to touch on it. But doing so will probably make me want to blow my head off, so I'll pick just one...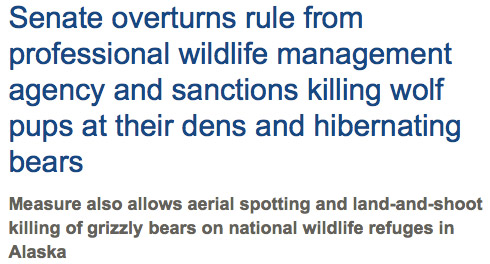 You can read about it here. What a bunch of fucking monsters we have representing us. If they are willing to treat innocent animals like this, there's no hope for us. None.

So over bullets for today.
Tags:
Assholes
,
Bullet Sunday
,
LEGO
,
LEGO Dimensions
,
Movies
,
News
,
Politicians
,
Politics
Categories:
Bullet Sunday 2017
,
LEGO
,
Movies 2017
,
News – Politics 2017
—
Click To It:
Permalink
—
1 Comment: Click To Add Yours!
Posted on January 20th, 2017

=sigh=
Back in 2008, I was an enthusiastic Obama voter. His advocacy for Hope and Change was a message that resonated with my loathing and disgust of the political machine that's been destroying this country for decades. I wasn't necessarily convinced that anything would change for the better... he's still a politician, after all... but I was hopeful that he would at least try and improve government transparency as he had promised in his campaign.
I was disappointed almost immediately. His seat in The White House wasn't even warm before President Obama's administration was classifying documents on ACTA instead of making them public as any government promising transparency would have done. The ACTA discussion was considered a "matter of national security" which was (and still is) fucking bullshit.
Obama and I were off to a bad start.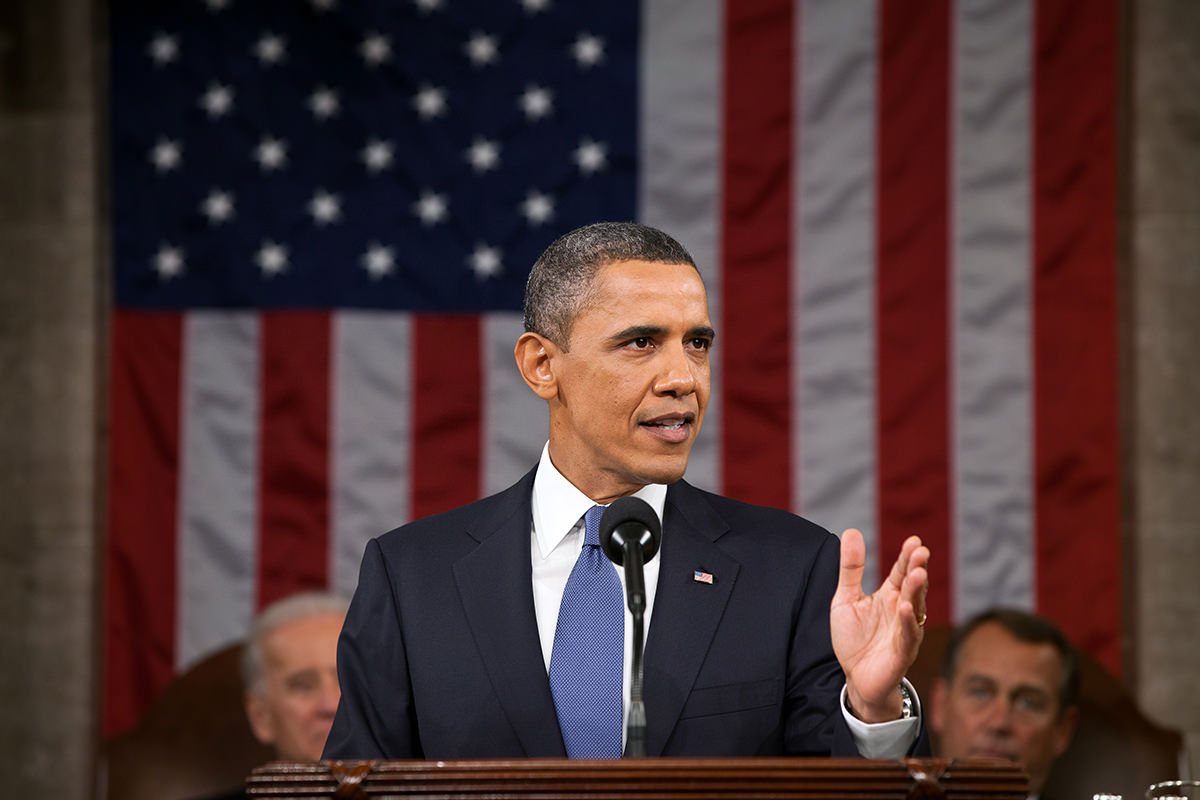 Official White House Photo by Pete Souza
But I kept telling myself anything was better than MIA/POW traitor John McCain and the shockingly idiotic Sarah Palin... even though a part of me wondered if that were true. Sometimes you're better off with the devil you know, and I had come to know the devil that is John McCain very well through my MIA/POW advocacy.
This is not to say that I didn't respect and admire Barack Obama as a person. Despite my many disagreements with how he ran things, I honestly think that he felt he was doing his best to represent the American people both at home and abroad. Needless to say, being President of the United States of America is one of the toughest jobs in the world, but President Obama always seemed to handle it with a grace and humanity that belied the horrendously difficult decisions he was called to make every day. He's a true leader who inspires people, which wasn't easy when his political rivals were determined to fight absolutely everything he tried to do and smeared him with hate and lies every single day.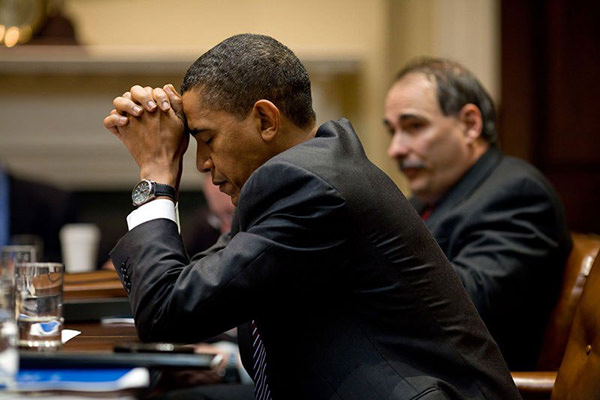 Official White House Photo by Pete Souza
When it came to his re-election, I went candidate shopping. President Obama had proven a disappointment when it came to transparency and lobbyist reform, so maybe there was somebody else willing to take up the cause? My favorite GOP candidate was Jon Huntsman Jr., but he was (predictably) eviscerated by his own party, leaving us with Romney/Ryan... both of whom I loathed. Instead of voting for Obama as I had done in 2008, I ended up voting against Mitt Romney in 2012.
And so... another four years of President Obama. Maybe since he didn't have to worry about running again, he'd get around to his promises from the first time around?
Not so much.
If anything, government transparency worsened as Obama's administration ramped up drone strikes, expanded spying on American citizens, and made an overall heinous mess of foreign policy that was bad in ways even his most fervent detractors never saw coming. My opinion of President Obama took a dramatic downturn. Partly because I could not grasp how he was failing so badly... but mostly because I didn't understand why he was failing so badly. Sure, Republican opposition to absolutely everything made Obama less effective than he could have been... but things going sideways everywhere from Syria to Israel was clearly in his court.
And yet...
Despite it all, I still liked the guy. Probably because he made it so difficult to dislike him...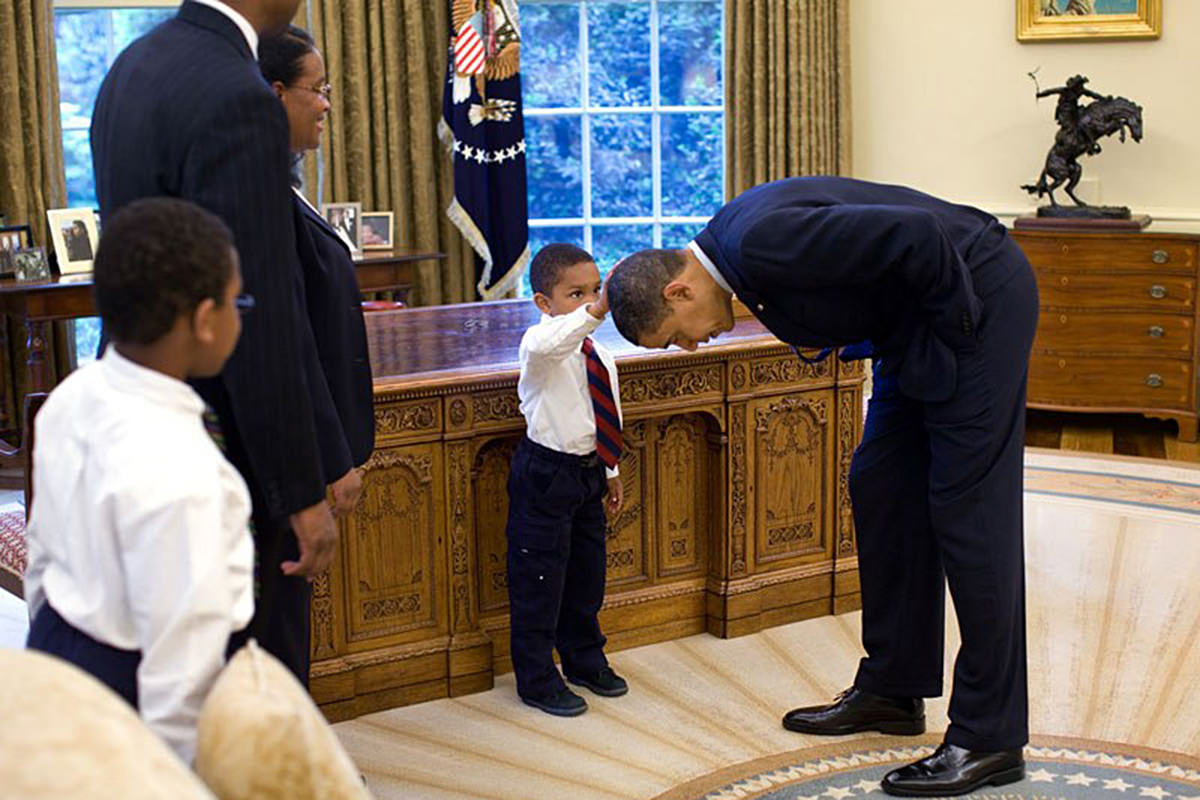 Official White House Photo by Pete Souza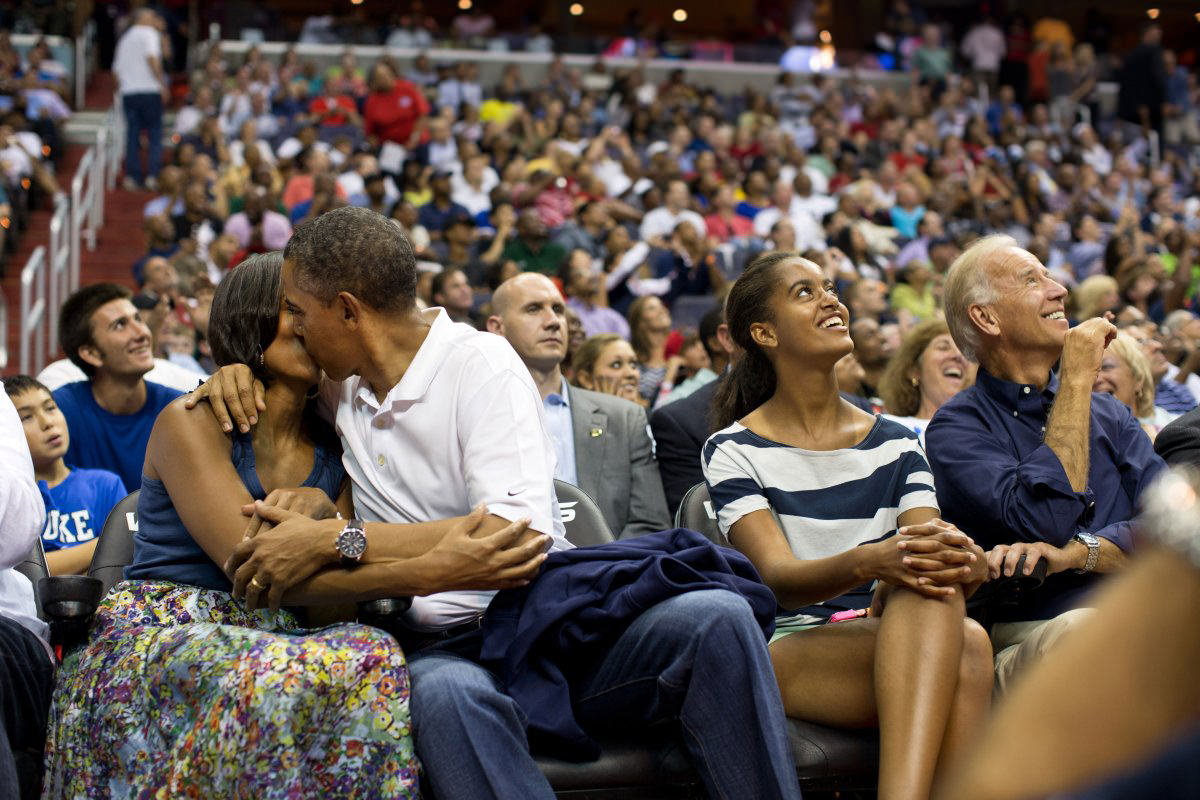 Official White House Photo by Pete Souza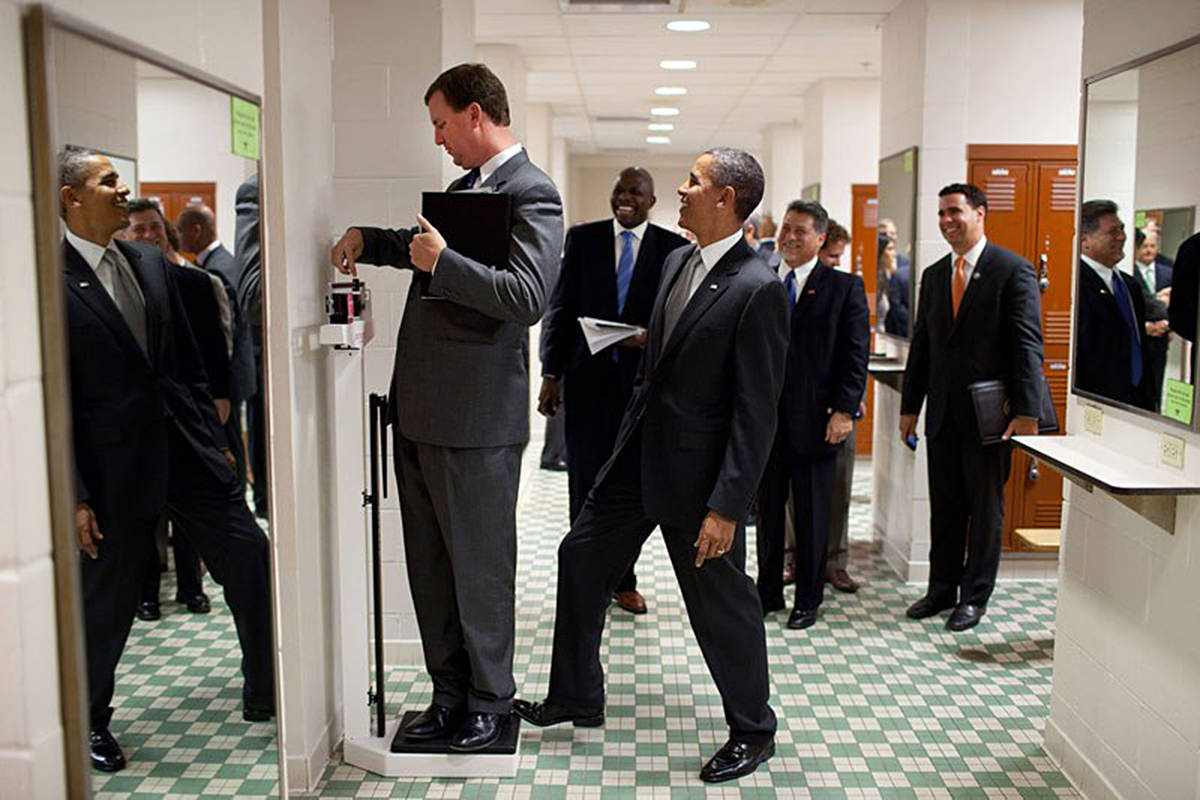 Official White House Photo by Pete Souza

Official White House Photo by Pete Souza
President Obama has always been warm, funny, kind, genuine, and, in so many ways... patriotic... in his service of the USA. Yes, he did some decidedly unpatriotic things, but I'm saying that as an outsider looking in. I don't know what he knows or what information he had that compelled him to make those decisions I didn't agree with. All I know is that there is no doubt Barack Obama cared for his country. And he did so even when his country didn't love him back. When they questioned his citizenship. When they said he was going to declare martial law, round everybody up, and put them in FEMA camps. When they accused him of planning to take everybody's guns. When they labeled him a Muslim terrorist. The list goes on and on. And yet he ultimately managed to rise above it all and become a great president. A few of my favorite hits...
Dramatically improved America's image in foreign lands. As a world-traveler, I am so very grateful for this. After being in the toilet from Bush missteps for years, I didn't have to be quite so embarrassed to be American abroad.
Expanded broadband internet access and promoted net neutrality. The internet is an equalizing force that must be made easily available and provided free from interference by assholes for everybody. Period.
Improved support for our veterans. I argue he didn't go far enough, but Obama made big moves to support those who served their country, cutting veteran homelessness in half.
Repealed "Don't Ask Don't Tell." LGBT Americans have every right to serve their country the same as anybody else. This was a long time coming.
Aided in economic recovery, growth, and job expansion while working to reform Wall Street so they don't fuck us over quite so heinously next time and wipe out any gains we make in economic recovery, growth, and job expansion.
Salvaged the US auto industry, creating not hundreds... but thousands upon thousands of jobs in the process. Though I'm not a fan of this kind of government intervention, at least this time it was intervention for good!
Advocated for green initiatives in many areas. His efforts to support science and combat global warming, reign in pollution, and promote resource efficiency made the US a global leader in leaving a better planet for future generations
Took a stand on hate crimes by introducing new legislation. While the concept of "hate crimes" is controversial, I support any measure that aims to stem the tide of violence against people because of their race, religion, sexual orientation, gender, or any disabilities they might have.
At least attempted to do something about the sad state of health care in this country. Yes, it ended up being a mess and I still support single-payer reform to keep asshole insurance companies from destroying affordable care... but you miss 100% of the shots you don't take, and I can't fault him at least trying.
Of course his biggest accomplishment is probably serving two terms without some outrageous personal scandal erupting... quite a feat for a politician!
My admiration for President Obama is only eclipsed by my pride for our First Family. Michelle Obama was the epitome of beauty, style, grace, and heart. She used her position to advocate for those Americans who needed it most. Whether it was veterans in danger of becoming homeless with the Joining Forces Initiative... or children being inundated with unhealthy lifestyles and foods with the Let's Move! Campaign... or girls who were excluded from education around the world with the Let Girls Learn Initiative... our First Lady put in the work to improve the world. That she was also a mother to two wonderful girls who represented their country beautifully (even under the most heinous of circumstances) is just the icing on the cake. When it comes to a First Family, we really lucked out. My heartfelt thanks to all of you for your service.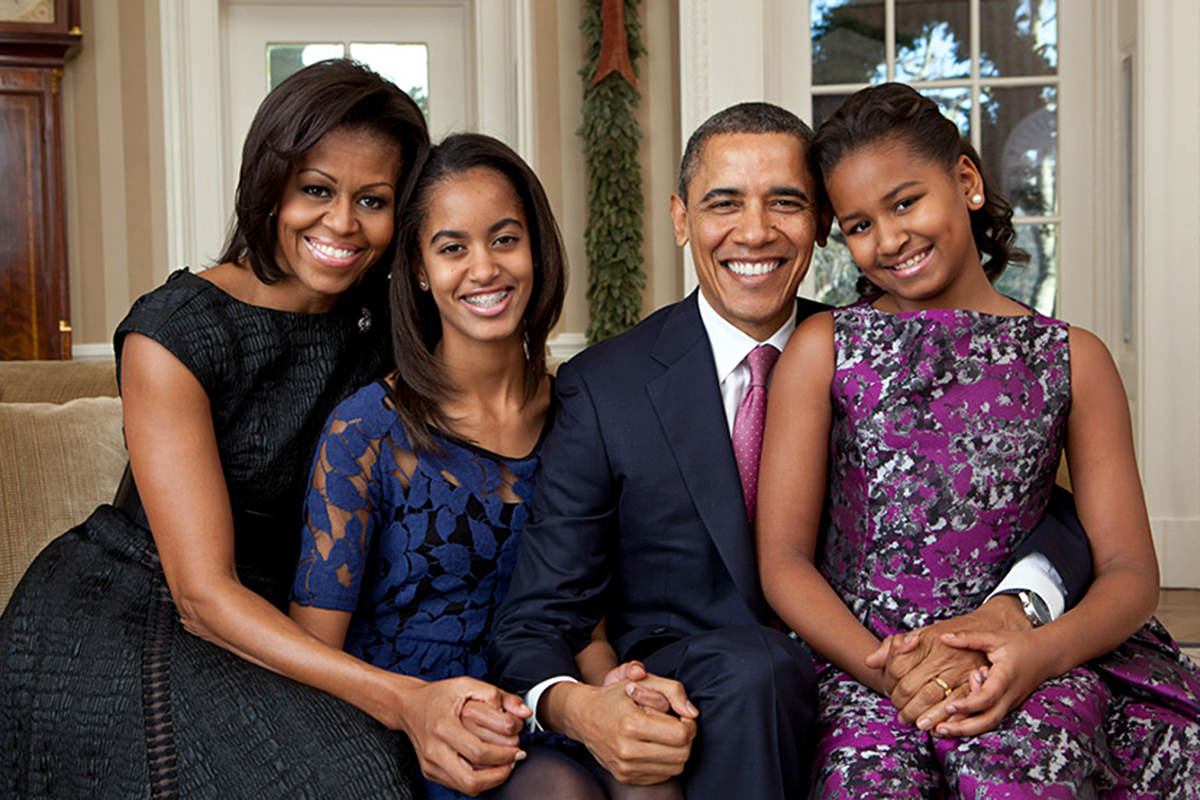 Official White House Photo by Pete Souza
And, naturally, the past eight years wouldn't have been the same without "Uncle Joe" Biden by his side. I never gave much thought to the Vice President all these years, but all that changed when I started reading about his tragic history... a history so devastating that I can't fathom how Biden continued to function, let alone serve his country. That such an enduring friendship between President and Vice President managed to come of it is remarkable given the toxic state of American politics (and is a friendship deeper and more heartwarming than I could have guessed). Many thanks, Mr. Vice President.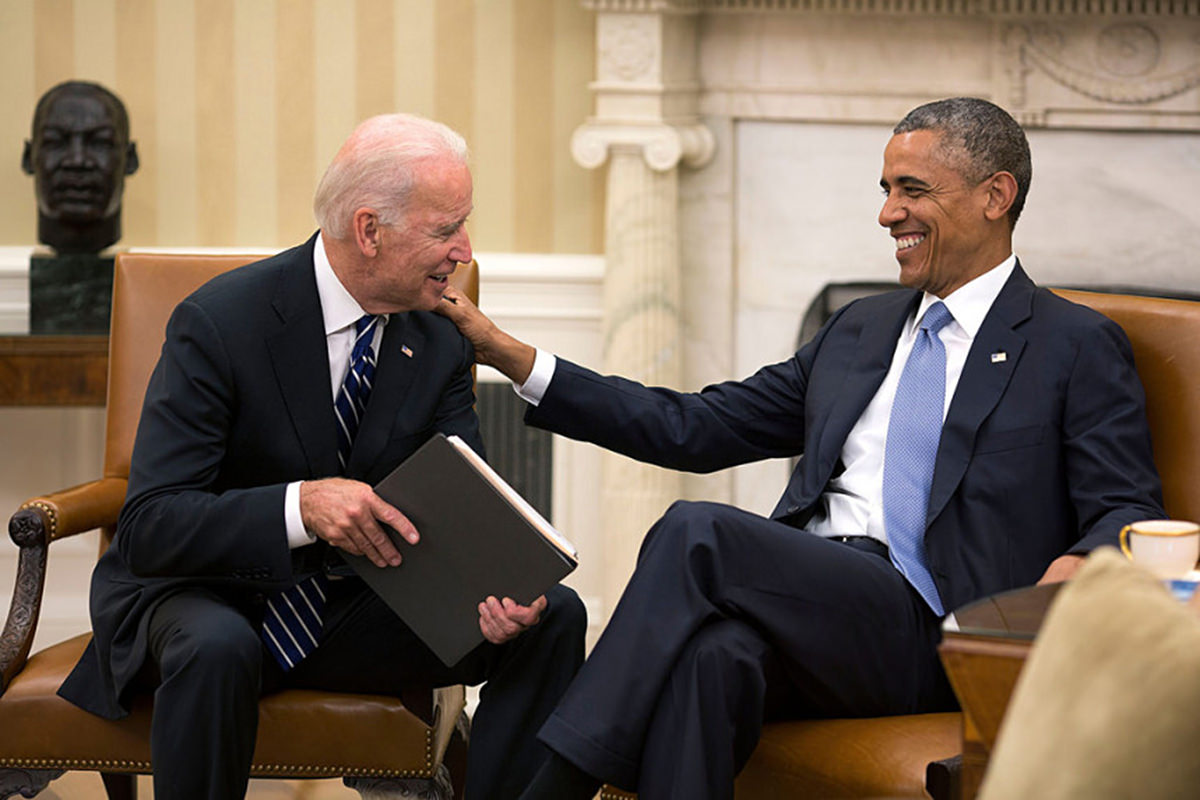 Official White House Photo by Pete Souza
And so...
We may have had our differences over the years, but that in no way diminishes my appreciation, gratitude, respect, and love for President Barack Hussein Obama, 44th president of The United States of America. I suspect that I will miss you every single day for the next four years.
Probably longer.
From the bottom of my heart... thanks, Obama.
Posted on January 11th, 2017

President Elect Trump's first press conference since being elected was everything I dreamed it would be.
And everything I feared.
This, my fellow US citizens, is how the end begins.
You may not like the media. You may not agree with how they cover events of the day. You may even consider any journalistic endeavor that doesn't fully support our elected leaders as treasonous. But it doesn't really matter what you think, because the guarantee of a free press is a fundamental building block of this country. Our founders designed it that way.
And while those who have lead this country may not like all aspects of the media, they have tolerated it... even supported it against all rational thought... because they know that's part of the job. They know it's important.
Well, at least they did.
Until now.
Don't think for a second that President Obama wouldn't have liked to tell the asshole brigade at FOX "News" to go fuck themselves ten times a day... any sane person would. But he was a bigger man (and better president) than that, and so he rose above. I may not have always agreed with his politics, but I respect how he put up with the non-stop parade of shit reigned down upon him by the media... yet continued to play the game in the name of Freedom of the Press.
But our President Elect? Not so much.
What a tiny, tiny penis Donald Trump must have to resort to this. At least I'm assuming that's the case. He's got a minuscule little dick, and this is how he wields power to compensate for it. The free press of the United States of America can piss off because our new president has a cocktail wiener for a cock.
CNN reported on the story of an unverified piece claiming the Russians have footage of Trump involved with some fancy piss-play with two hookers. They did not publish the actual unverified document, nor did they publish any details from it which talked about Donald Trump liking golden showers. They merely did their job as journalists and presented current events as they were happening. I may loathe CNN (in general) and Wolf Blitzer (specifically), but they did not publish "fake news" (though I will agree that their organization is terrible).
But President Pussy-Grabber doesn't care about any of that. He apparently feels that the only thing that CNN should ever do in such circumstances is condemn any criticism of Donald Trump. Anything less means that you don't get to ask questions. This is essentially "If you don't kiss my ass, condemn my critics, and support everything I do... I'm dismissing you, restricting your ability to question me, and discrediting your voice."
Which is ironic considering that Trump just compared intelligence agencies releasing "fake news" to Nazi Germany.
Apparently he is unaware of the fact that a big part of how the Nazi's got into power was to control and censor the media. By squeezing out those voices who did not support the Nazi Party and allowing only positive reporting of their actions, it was easier to convince citizens that they were righteous in their acts. Or at least those acts they allowed to be reported on.
And with the Trump presidency, we're half-way there!
Which is kind of embarrassing for a country that won't shut up about their superiority THANKS TO AMERICAN FREEDOM, BABY!
But only half as embarrassing as the fact that we have a president who feels the need to constantly lash out at the press... even when they did nothing wrong... as compensation for his tiny, tiny dick.
Which is nothing to be ashamed of, sir! Plenty of big men have wielded power wisely and respectfully despite their tiny member! No need to go starting World War III over it!
Now, if you'll excuse me, it's nearing midnight and me and my massive penis* need to get some sleep.

*I'll provide proof when Donald Trump releases his taxes.
Posted on December 23rd, 2016

"Sorry there's no gas station for 200 miles and you're running on fumes, but I don't sell to faggots because of my firmly-held religious beliefs... now get the hell off my property."
If the First Amendment Defense Act is turned into law, such a horrific statement will be a perfectly valid form of discrimination in Trump's America. Except something tells me that bigoted pieces of shit are not "sorry" about anything.
What bothers me most about this bullshit is not that a bunch of politician assholes are looking for ways to write discrimination against people they don't like into the law of the land. That's just par for the course. What bothers me is that they are presenting it as a way to make things "fair" for those businesses who want to discriminate.
Still haven't figured out how it's "fair" that a tax-paying citizen can have their hard-earned money go toward supporting such businesses with roads, utilities, fire and police protections, and such... only to have them be able to turn around and deny service to the people who made it possible... but, hey... it's not like bigotry ever makes any fucking sense.
To anybody who's not a bigot, anyway.